Gentleman's Box is a monthly subscription of men's accessories and grooming products. Each box is uniquely themed, honoring a noteworthy gentleman from the past or present. Currently, you can choose from two subscription types: The Classic Subscription with 4-5 products for $29 a month and The Premium Box with 4-6 premium accessories for $100 per quarter.
This is a review of The Classic Subscription.  The Gentleman's Box men's subscription box (both versions!) made the list in our 2021 readers' choice picks of best subscription boxes for men!
DEAL: Save $5 on your first regular box. Use coupon code HELLO.
They arrived in great condition.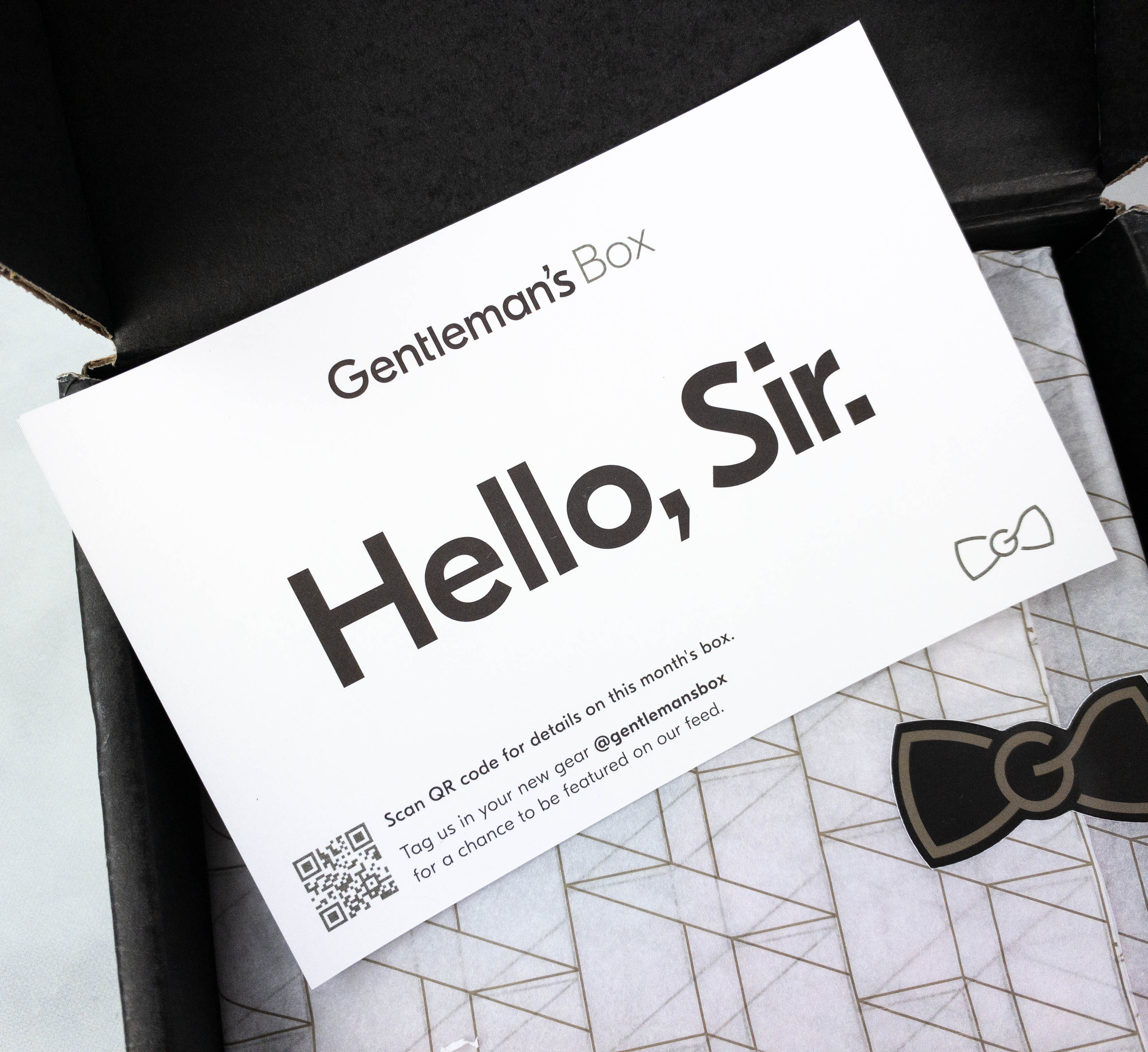 Instead of sending a booklet, the box included an information card with a QR code that will take us to the box's virtual insert.
Everything in my box!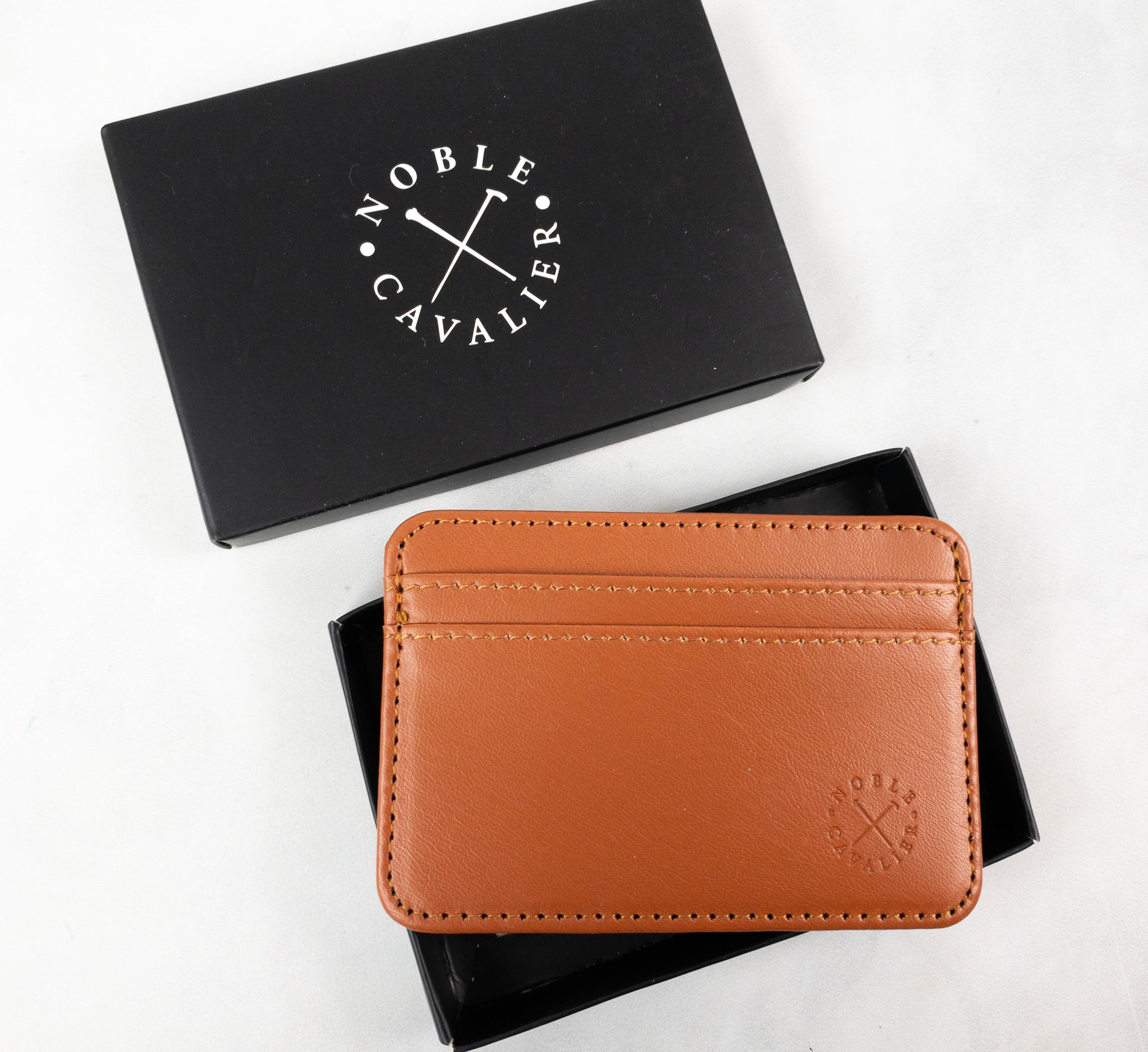 Tan Leather Wallet. It's a simple yet stylish leather wallet, ideal if you don't want to bring a lot of cards and cash.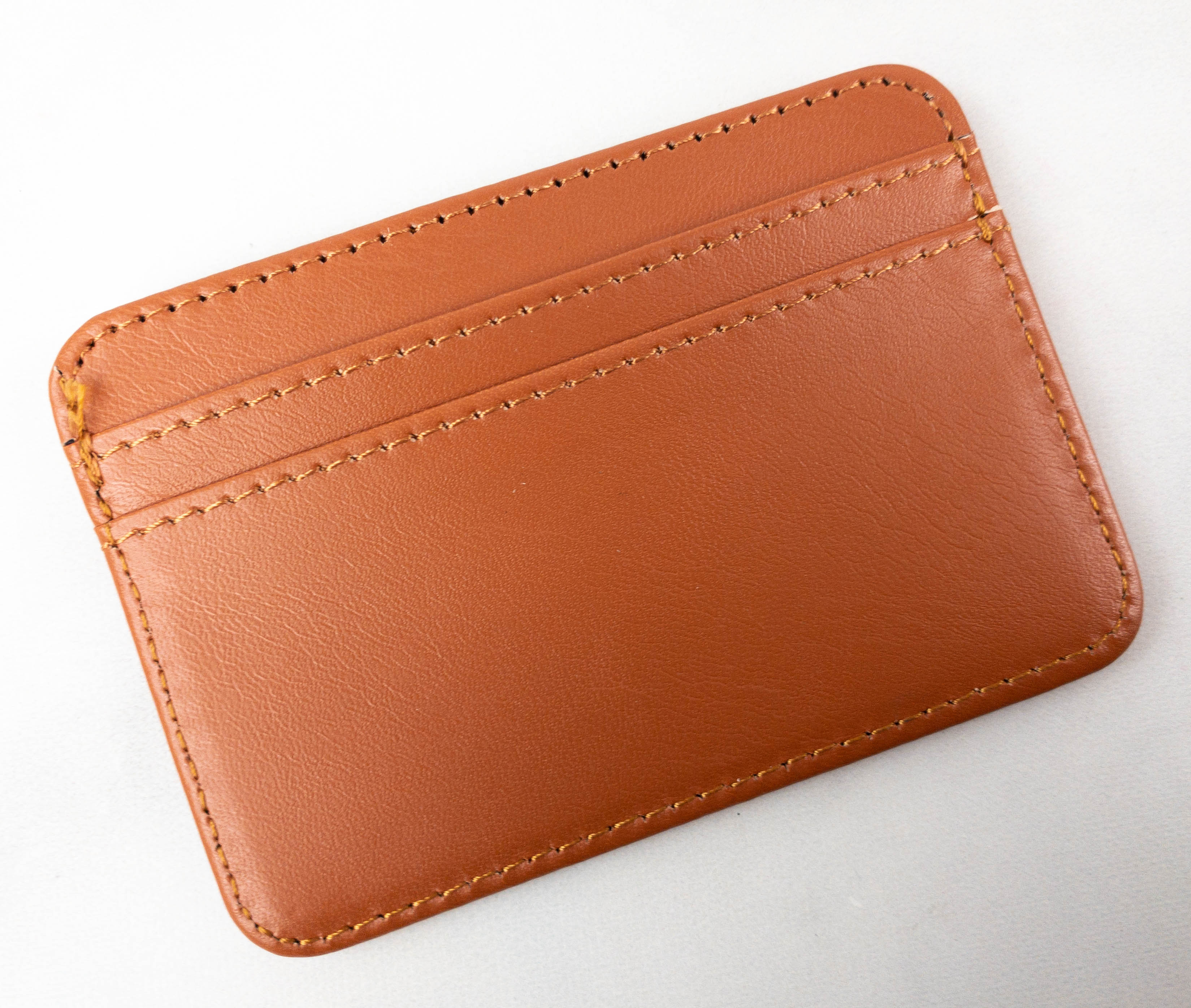 This wallet can fit easily in your pocket! It features reinforced stitching so it won't get worn out easily.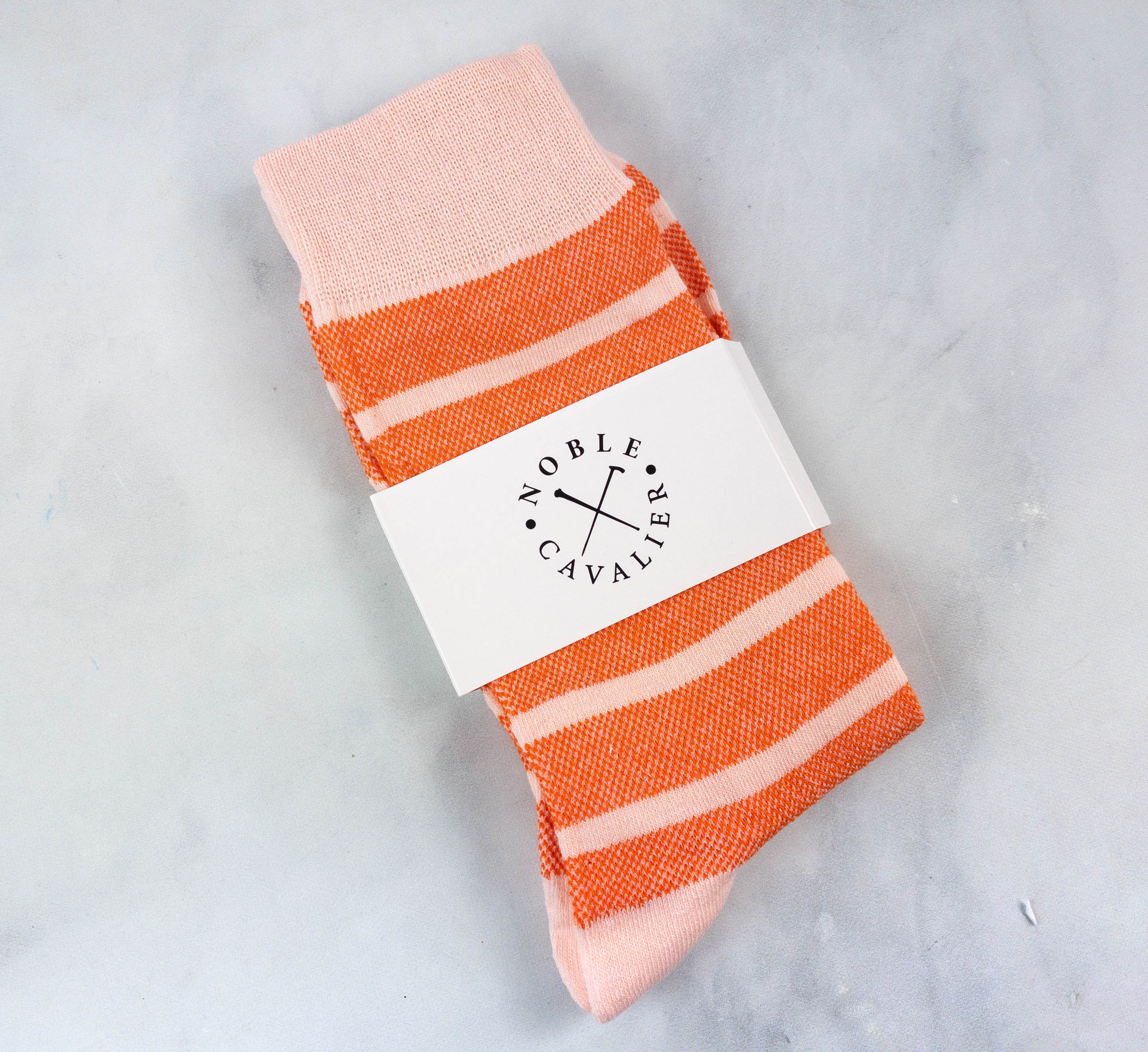 Noble Cavalier Coral Striped Socks. Here's a pair of comfortable socks, which can help elevate neutral colored work or business attires. They feature coral and pink stripes, which look fun but not over the top!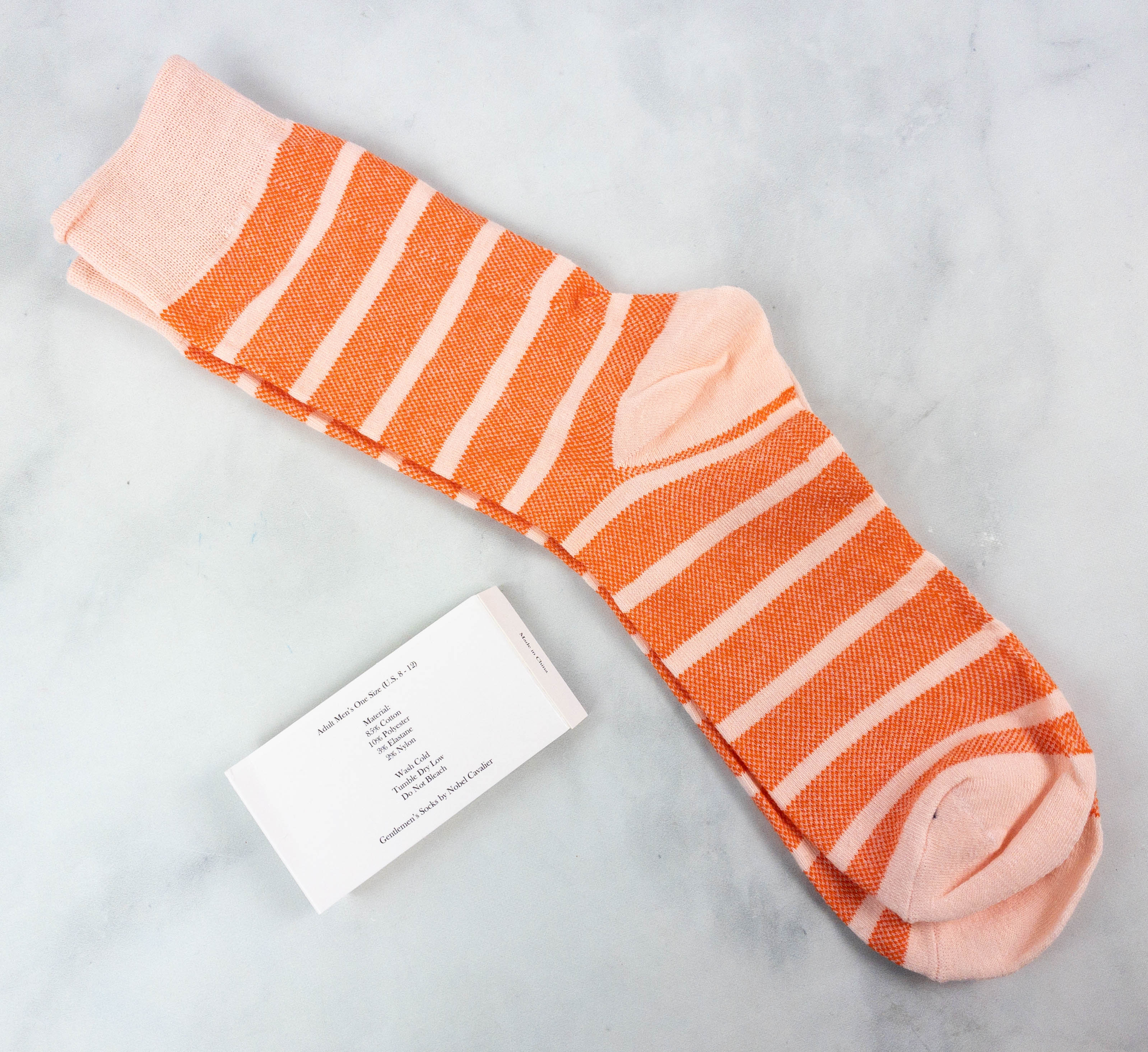 The socks are made with 85% cotton, 10% polyester, 3% spandex, and 2% nylon. They fit US sizes 8-12.
Polka Dot Handkerchief. I also received a handkerchief, a great but often overlooked piece of accessory for men. It has a color combination that suits summer, including pink, blue, and white. It also features polka dots for a classic look.
This handkerchief is made from cotton, making it soft and gentle.
Lord of Ties Coral Floral Tie. To pair with the other accessories in the box, they also included this tie featuring small floral details. The fabric used is high-quality!
The back of the tie features a single strap insert with the brand logo where you can safely slip the excess tie for a neat look.
Here's a final look at this month's men's accessory ensemble!
I love the shades of coral featured on this month's accessories! The socks, tie, and handkerchief look great together. Everything is made from premium materials as well, which makes them comfortable to wear. I also love the addition of the tan leather wallet. It's small, elegant, and ideal for occasions when I don't want to bring a lot of stuff with me. Overall, it was another well curated box that helps me upgrade my style!
What do you think of this month's box?