Southern Scholar is a subscription of premium dress socks for men. They send one pair of professional dress socks in each box, which are made with a 200 Needle Count Knitting process. Each box also includes a Signature Style Card for useful style tips. A monthly subscription is $15, plus shipping.
DEAL: Get 20% off your first box on a month-to-month plan! Use coupon code HS20.
The Southern Scholar sock subscription box made our readers' choice list of best sock subscription boxes!
Inside the box is another sleek, reusable, sliding box with the brand-new Southern Scholar logo on top.
The Richards. This month, I received premium crew-cut style socks made from Southern Scholar's signature material blend that includes 55% polyester, 23% viscose-rayon, 17% nylon, and 5% spandex. They feature a purple base color with blue micro dots all over.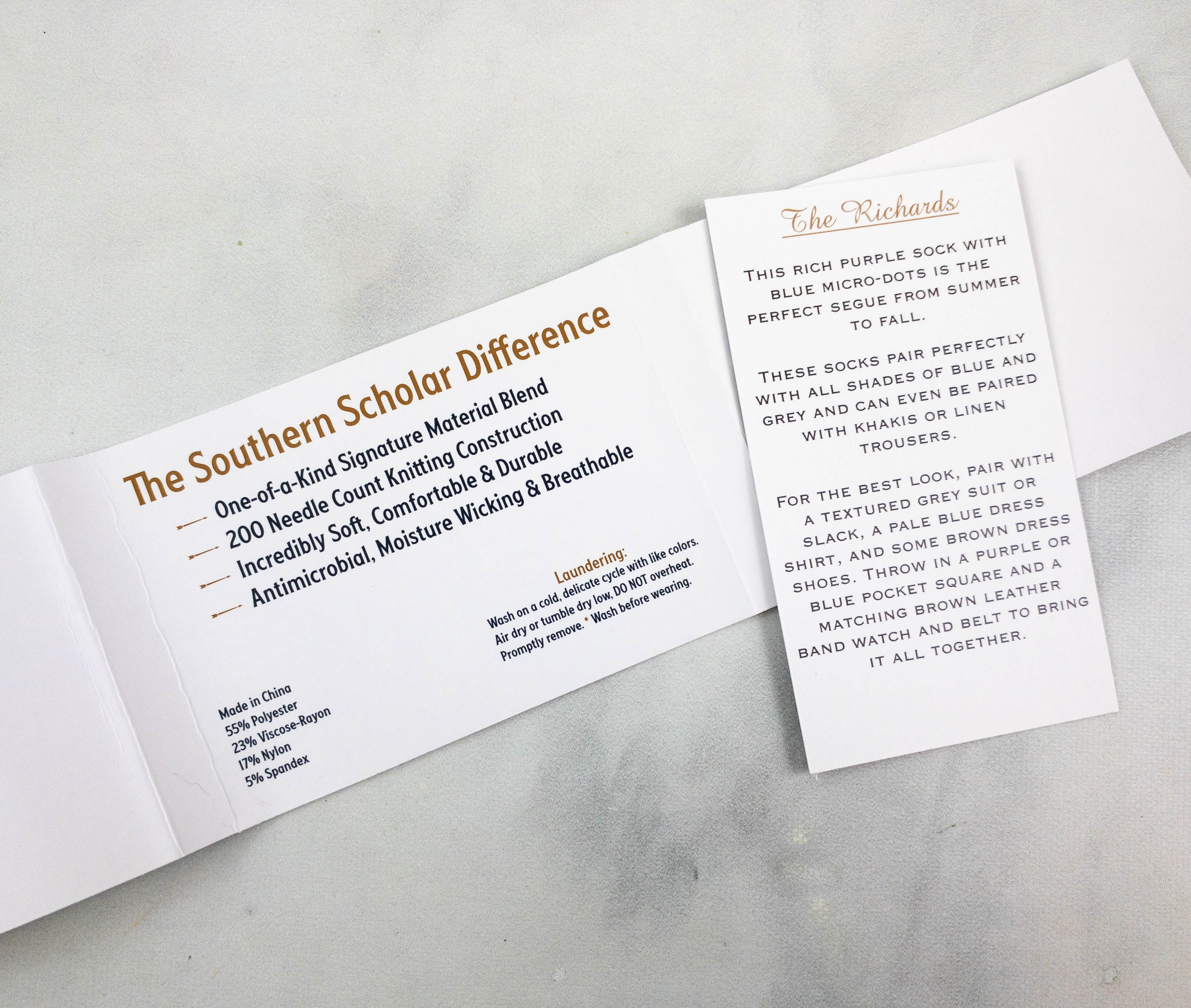 These socks are made using 200 Needle Count Knitting Machines, resulting in softer and more durable socks with just the right amount of stretch. Featured at the back of the paper sleeve is the proper way of washing and drying the socks.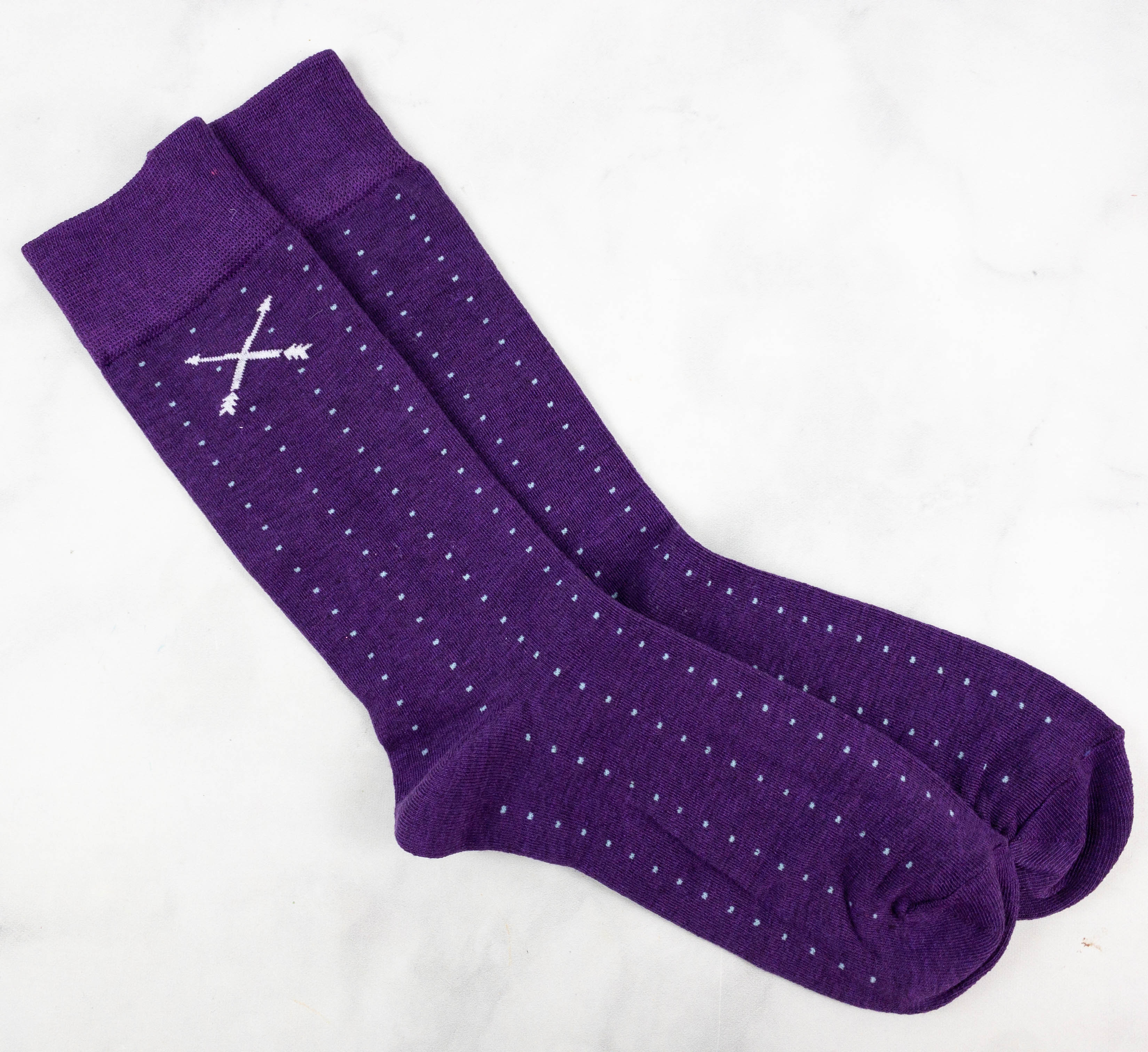 According to the styling card, this pair looks great with all shades of blue and gray, even with khakis or linen trousers. They also pair perfectly with textured grey or black suit, pale blue dress shirt, and brown shoes. Accessories like purple or blue shaded pocket square look good with them as well!
The pair is also antimicrobial, moisture wicking, and breathable, making them comfortable and ideal for long hours of wearing.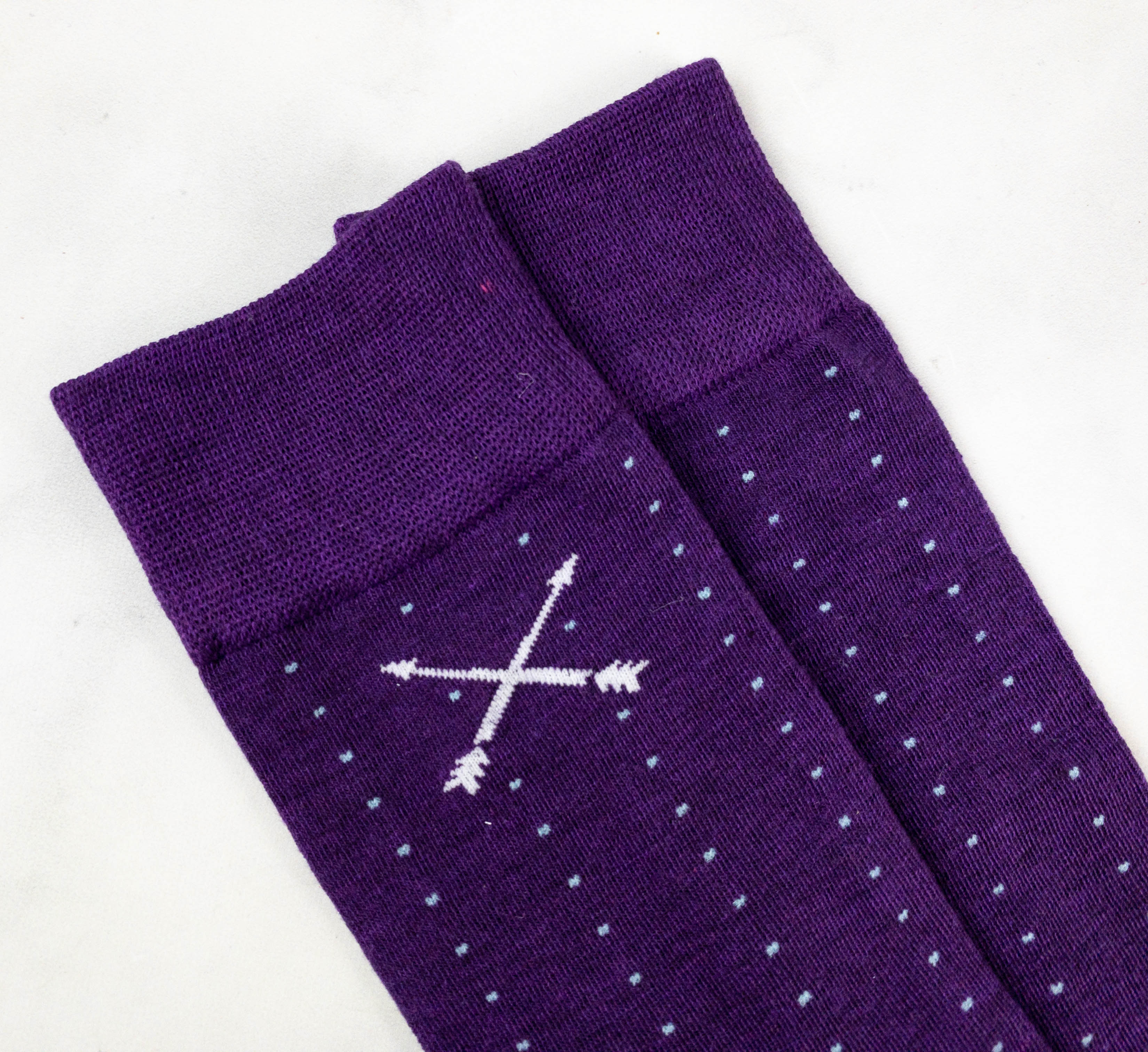 Just like all other Southern Scholar Socks, this pair comes with an embroidered logo just below sock's cuffs.
I received another excellent pair of Southern Scholar socks in this month's box! They are well designed and, as always, there's a styling card to help me pair them with my existing attires and accessories. It's really hard to go wrong with their suggestions. The design looked even better with the classic micro dots. I also like how it complements the base color. Another great thing about these socks is that they are very comfortable to wear! This is an excellent subscription if you want to receive premium dress socks monthly!
Let us know your thoughts about this month's box!