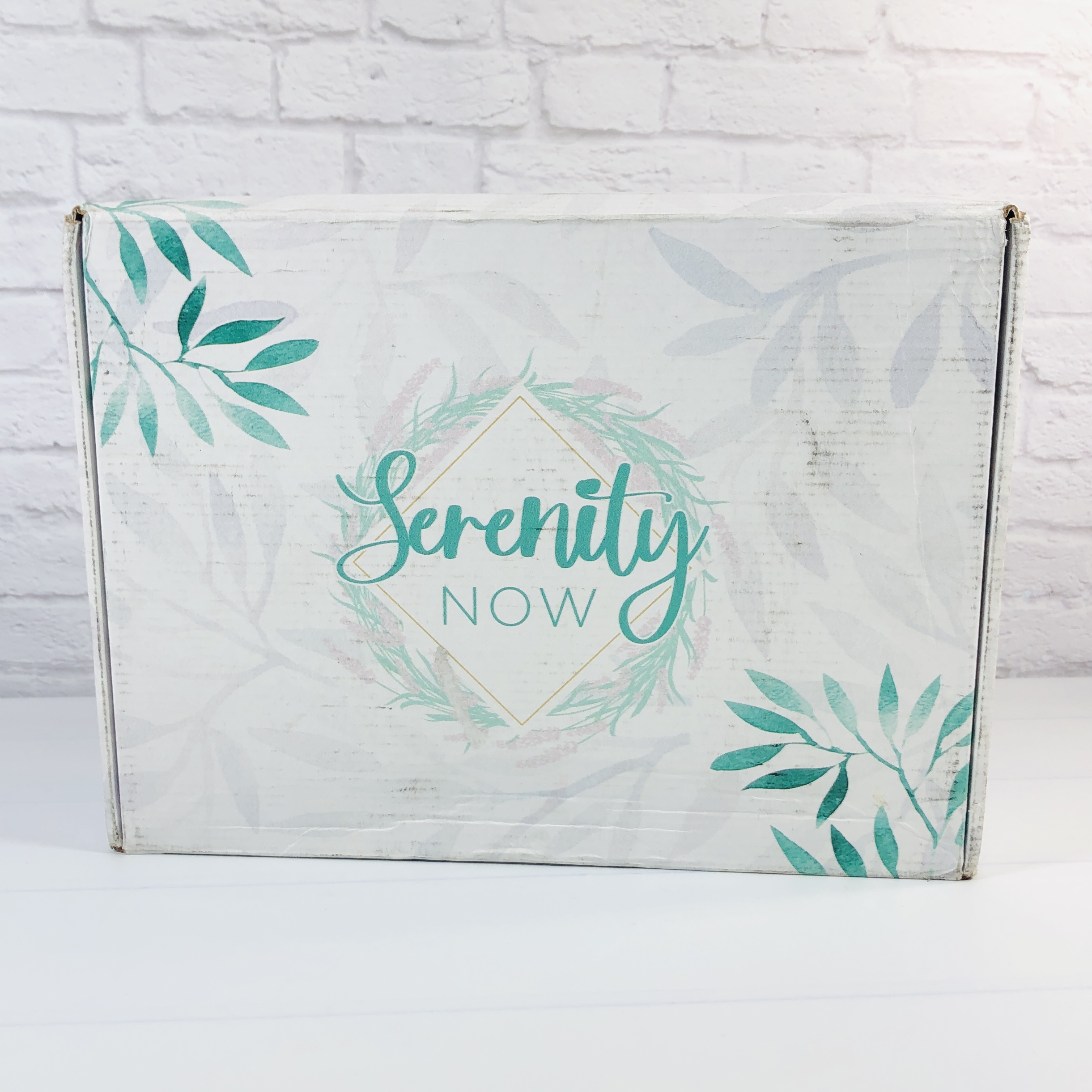 Serenity Now is a quarterly subscription that sends 6-10 items that contribute to relaxation and help soothe anxiety. The items sent may include interactive mood-boosting activities, self-care items, motivational books, essential oils, and more to bring serenity into your life. Serenity Now is $54.95 a season or save a bit by subscribing for a year's worth. Shipping is free to the US, $20 to Canada. Boxes will ship in March, June, September, and December.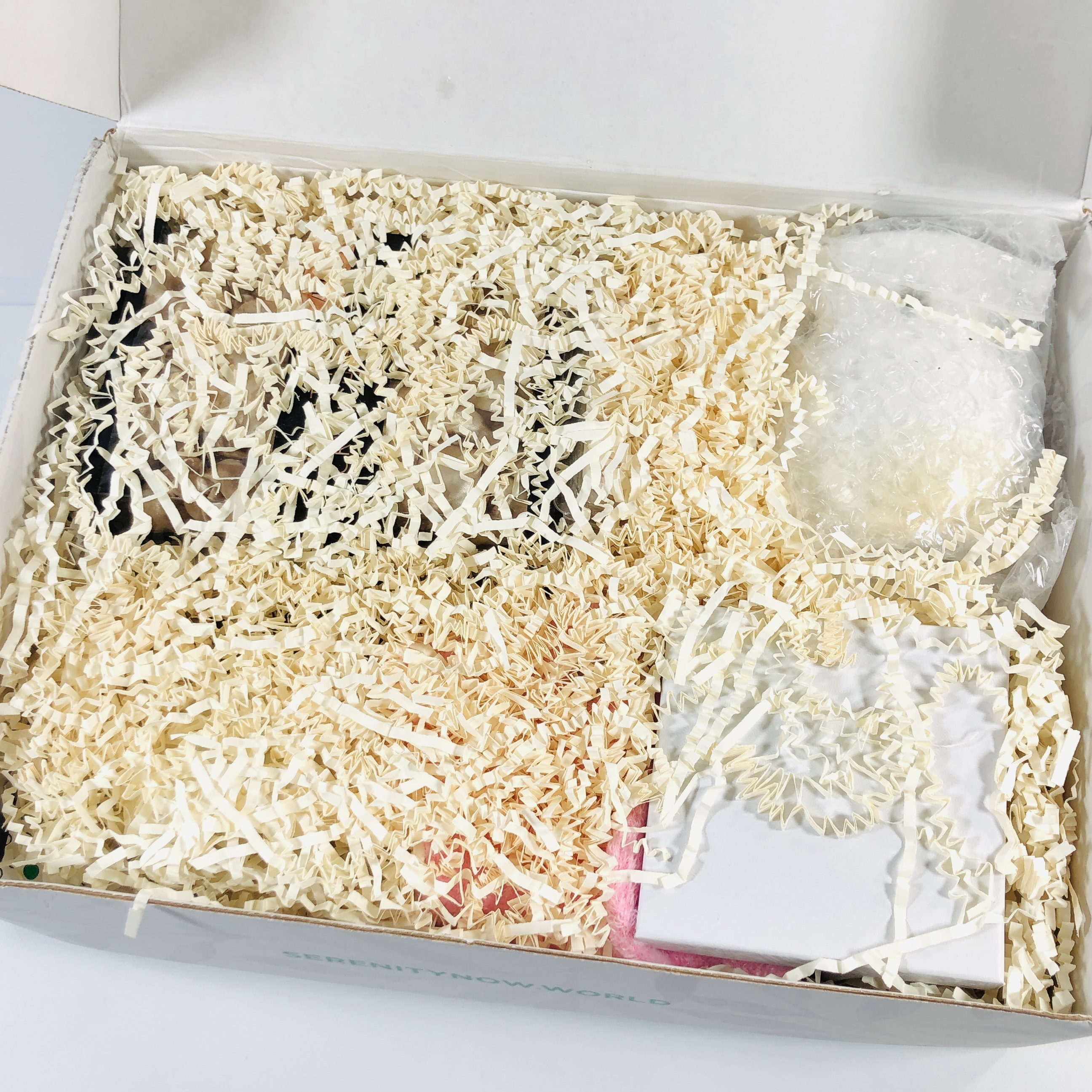 My items were tucked into shredded paper squiggles and everything arrived safely to my mailbox.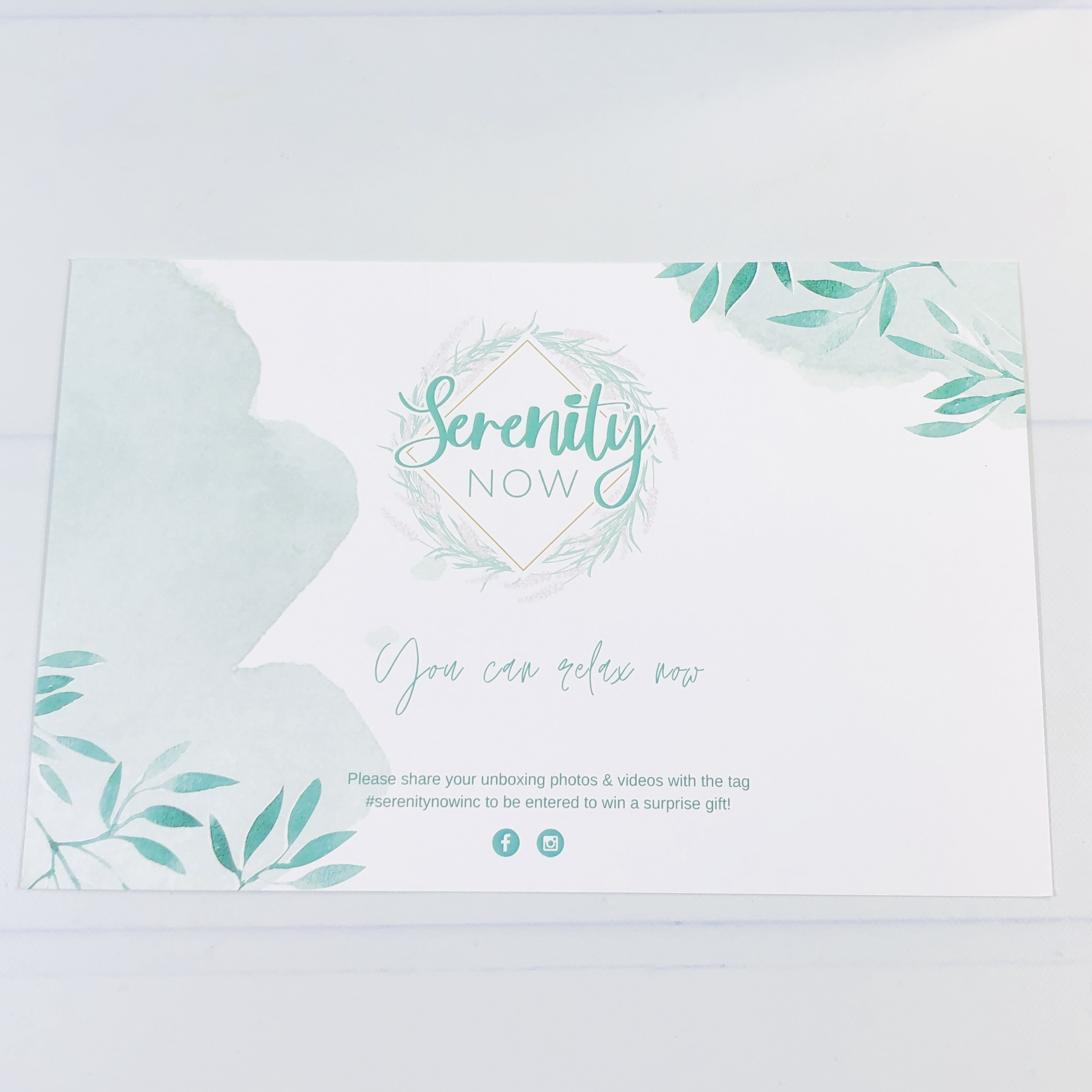 I received a card that says sharing box pictures on social media may result in a surprise gift.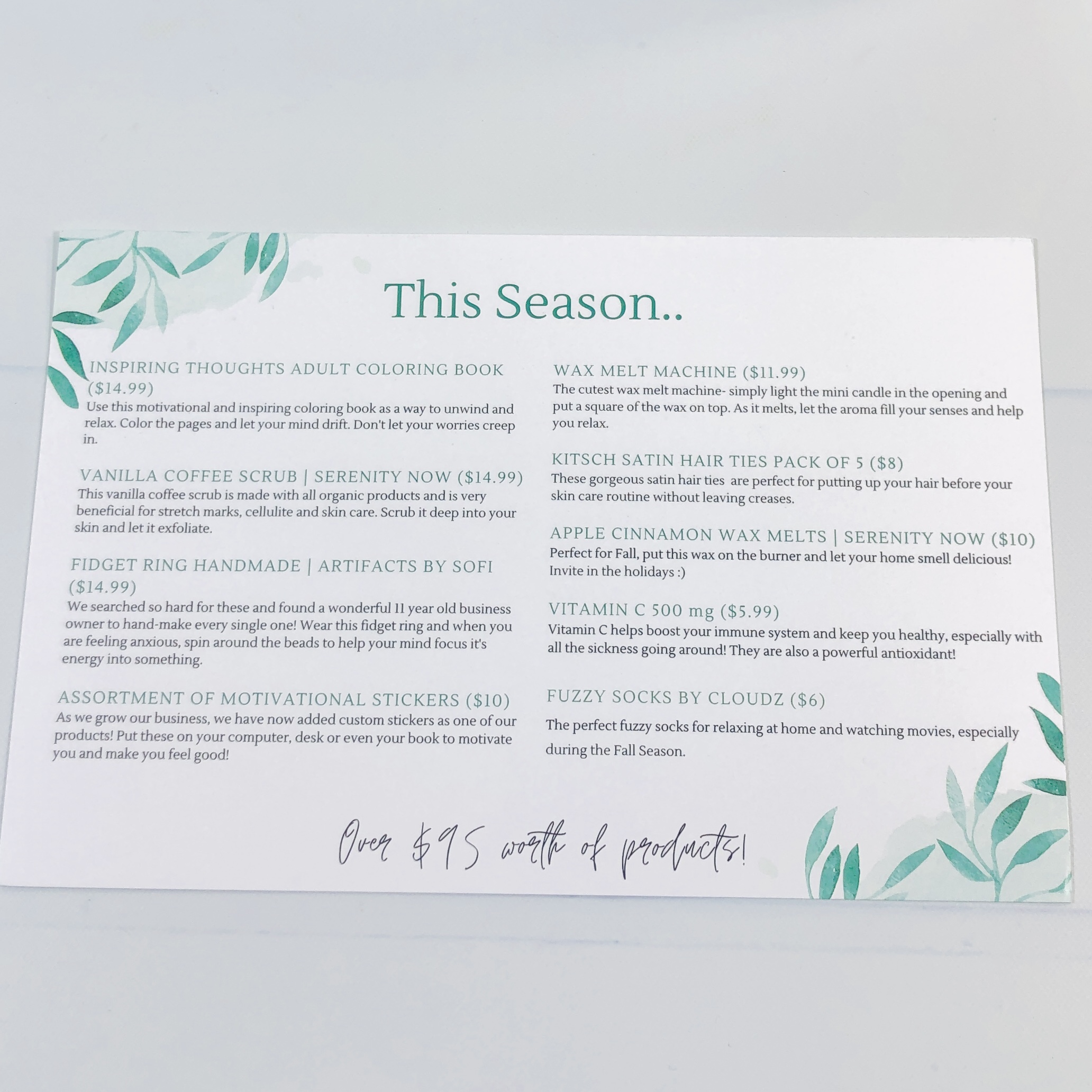 Here are the items in this season's box!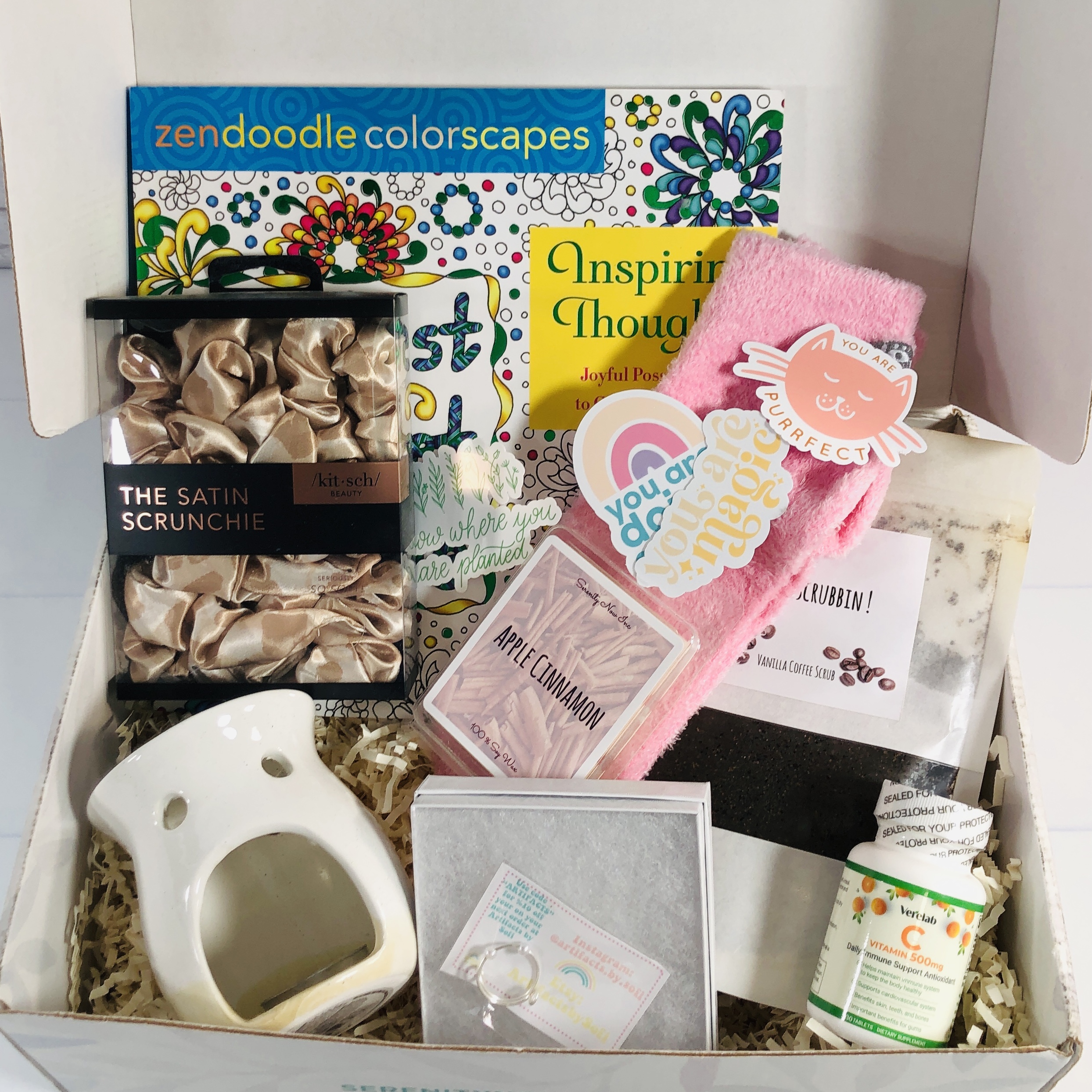 Everything in my box!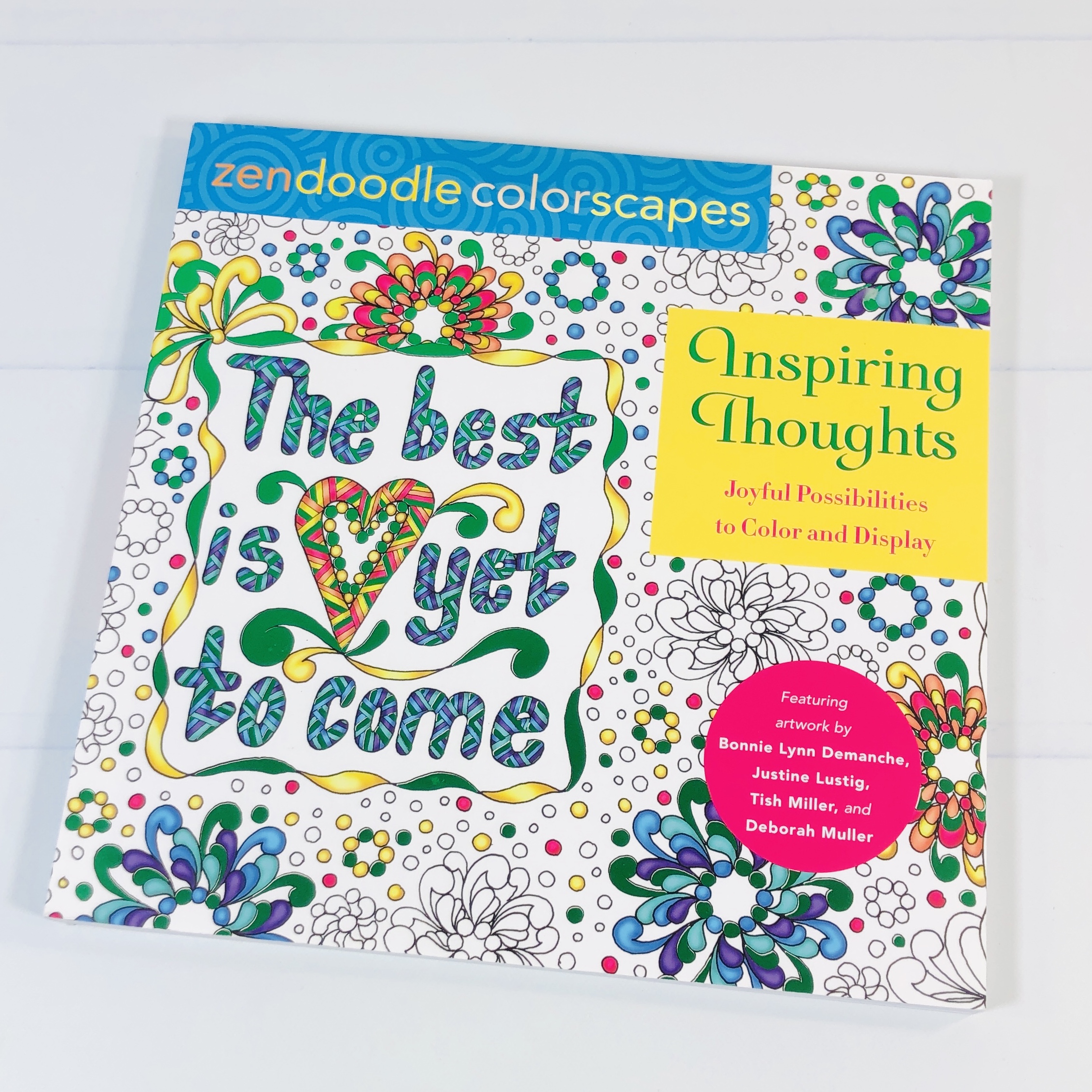 Zendoodle Inspiring Thoughts Adult Coloring Book ($14.45) A coloring book is a great way to relax and accomplish something arty, especially if you are like me and not exactly good at art. There are at least 60 pictures in the book and they are only printed on one side. The pages are perforated for easy removal.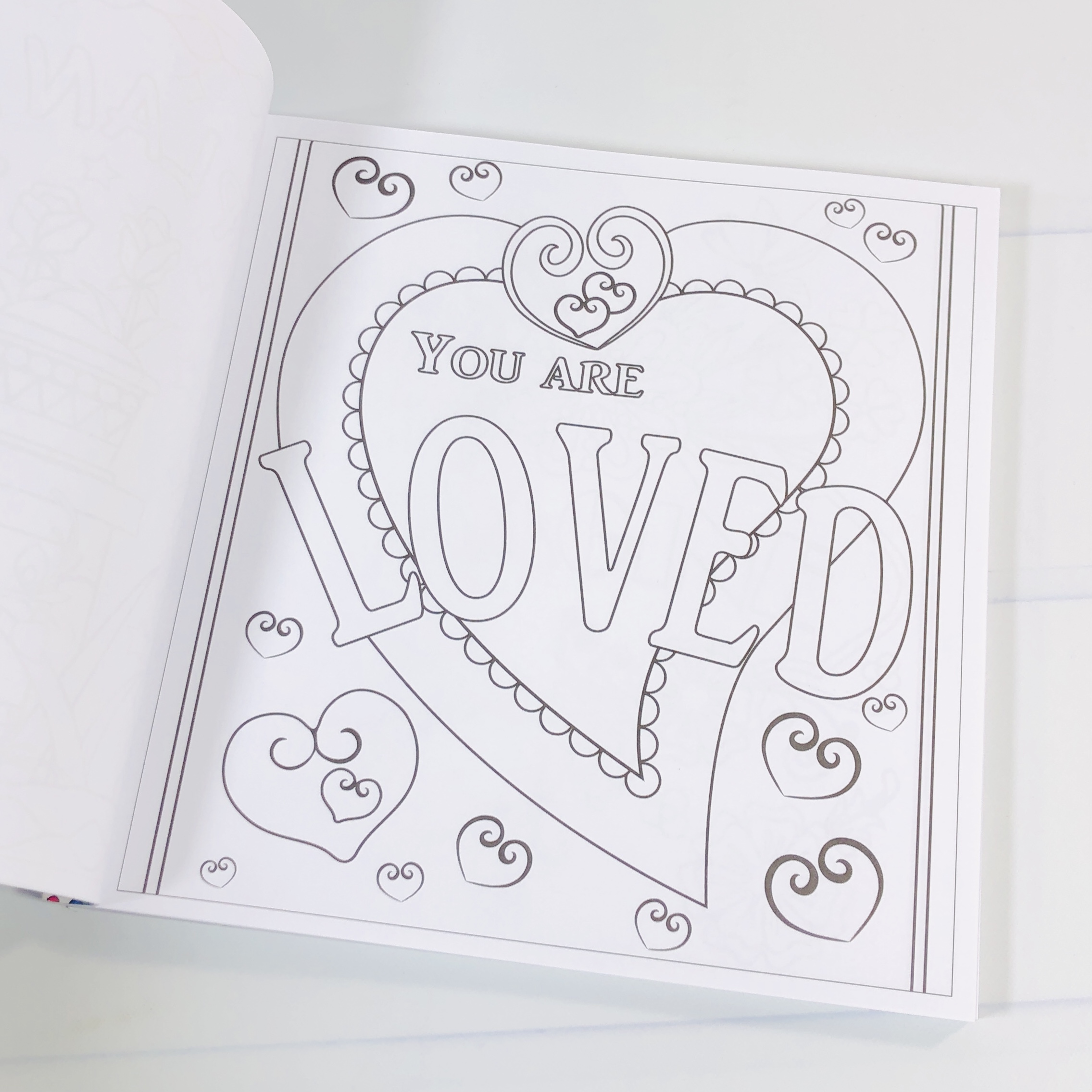 Some of the illustrations are pretty simple.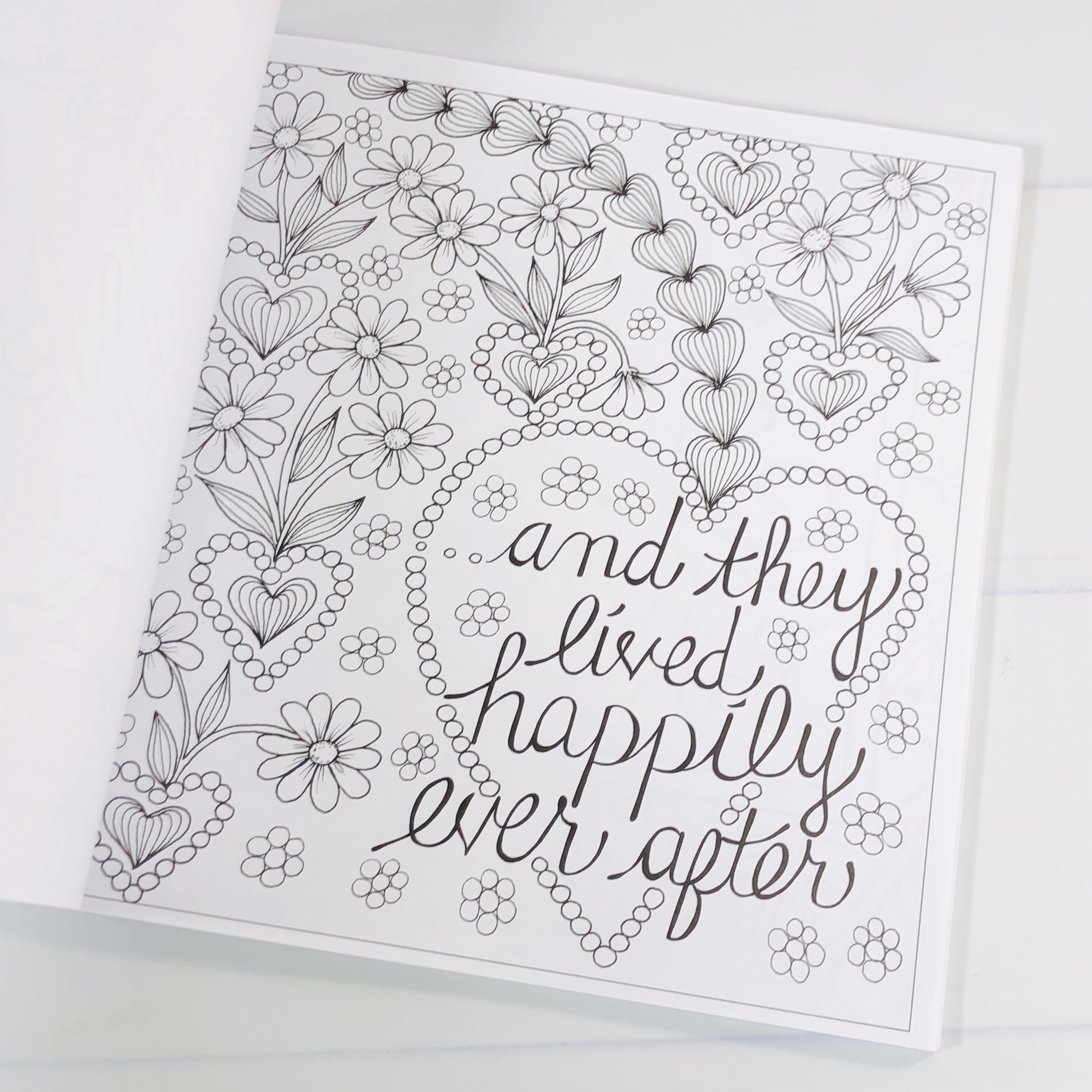 Some are more intricate. All have at least one word in there somewhere!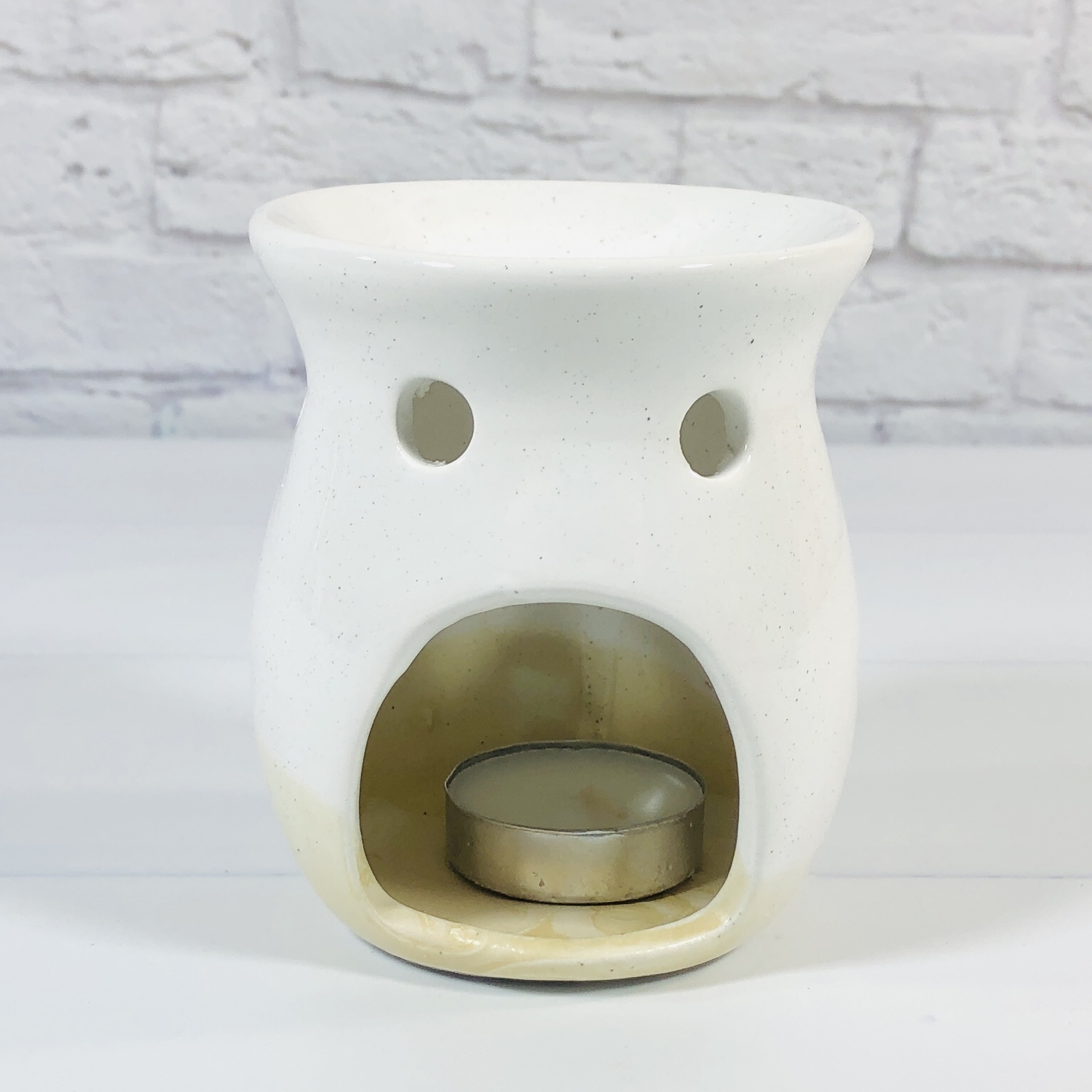 Wax Melt Machine ($11.99 listed value) For some reason this says it is a "machine" but as it has no moving parts and it isn't the kind you plug in, "wax warmer" seems like a more appropriate name. It came with what I believe is a  paraffin tea light, which warms the wax cubes, which then diffuses the scent into the air. I used this type of warmer probably 30 years ago, then eventually I used the plug in kind, now I'm into essential oils. I'm sure it will make a nice gift.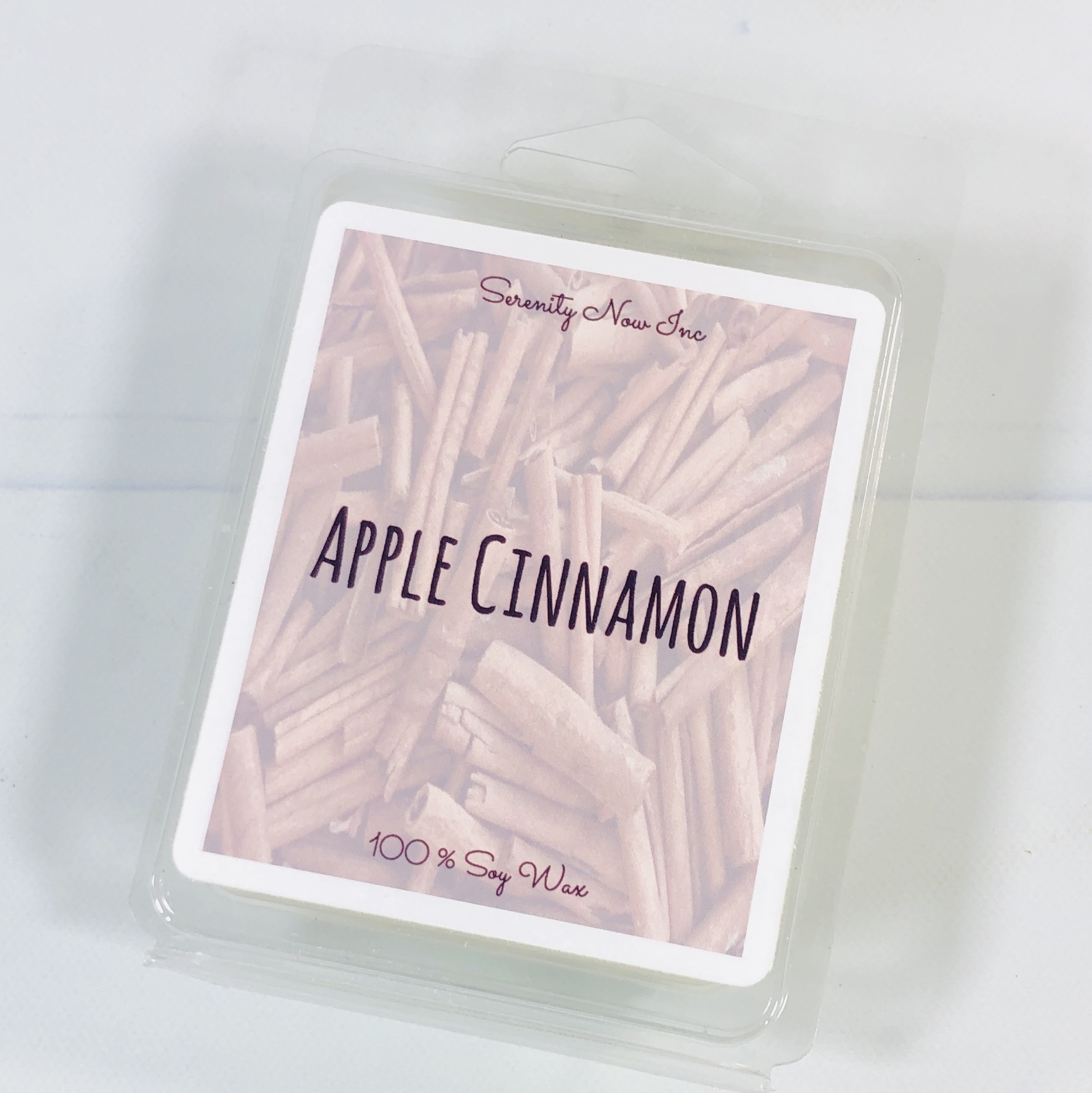 Apple Cinnamon Wax Melts ($10 listed value) Serenity Now sends some of their own branded items, which I couldn't find in their online shop. I think this is a little overpriced, considering Scentsy is $6 and the stuff at Target is even less than that. It says it is made of 100% soy wax, which I prefer to paraffin.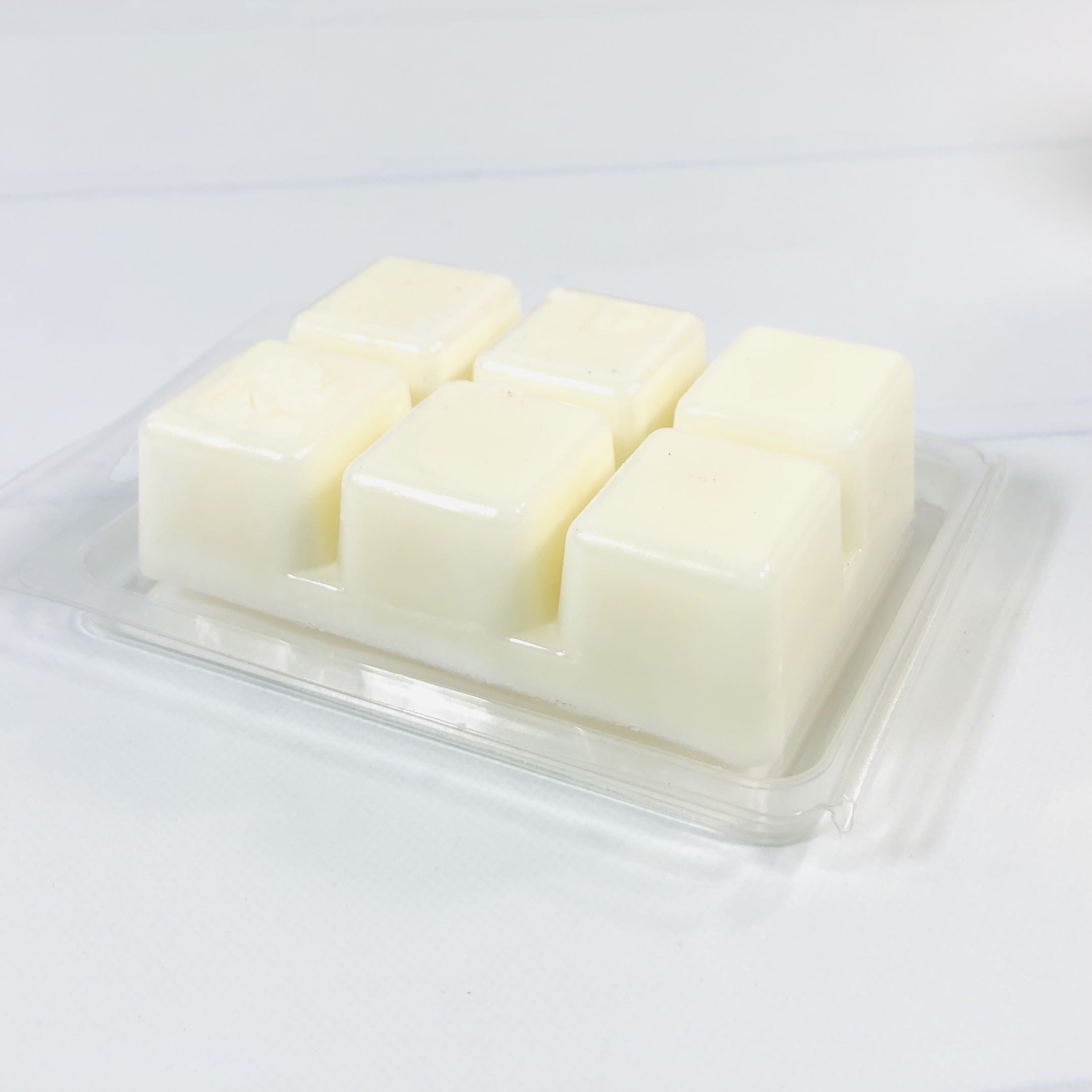 Break off a cube of this and place in the top of the wax warmer, then light the mini candle underneath. Make sure to keep an eye on the candle for safety. My electric wax warmer now lives in my daughter's college dorm room so I am excited to take these cubes, which smell like spiced apple cider, to her next time I visit!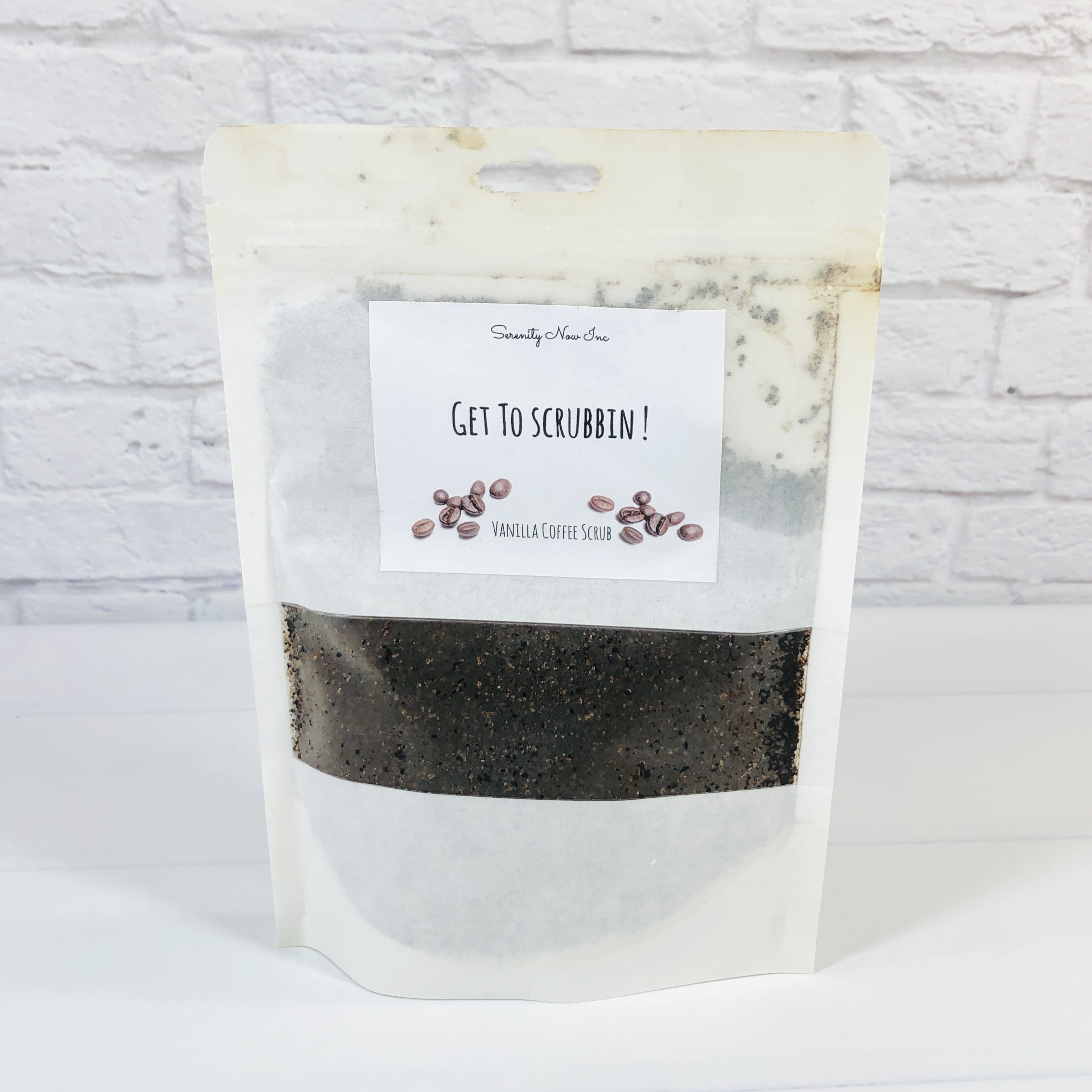 Vanilla Coffee Scrub ($14.99) A coffee/sugar scrub is a great way to get going in the morning, since it smells like coffee of course!
It is made with coffee grounds, coconut oil, sugar, and fragrance oil. It has all kinds of "anti" statements on the back but this is only going to remove some dead skin cells and maybe boost circulation for a bit — it's just a superficial fix and it feels good, but there's nothing more to it than that.
Scoop some out and rub all over arms, legs, and buttocks to exfoliate and increase circulation. This is drier than some other brands but it worked very well on my skin and I didn't need a separate moisturizer afterwards. I was worried about contaminating the product so I scooped some into a plastic container and then took that into the shower with me, easy peasy.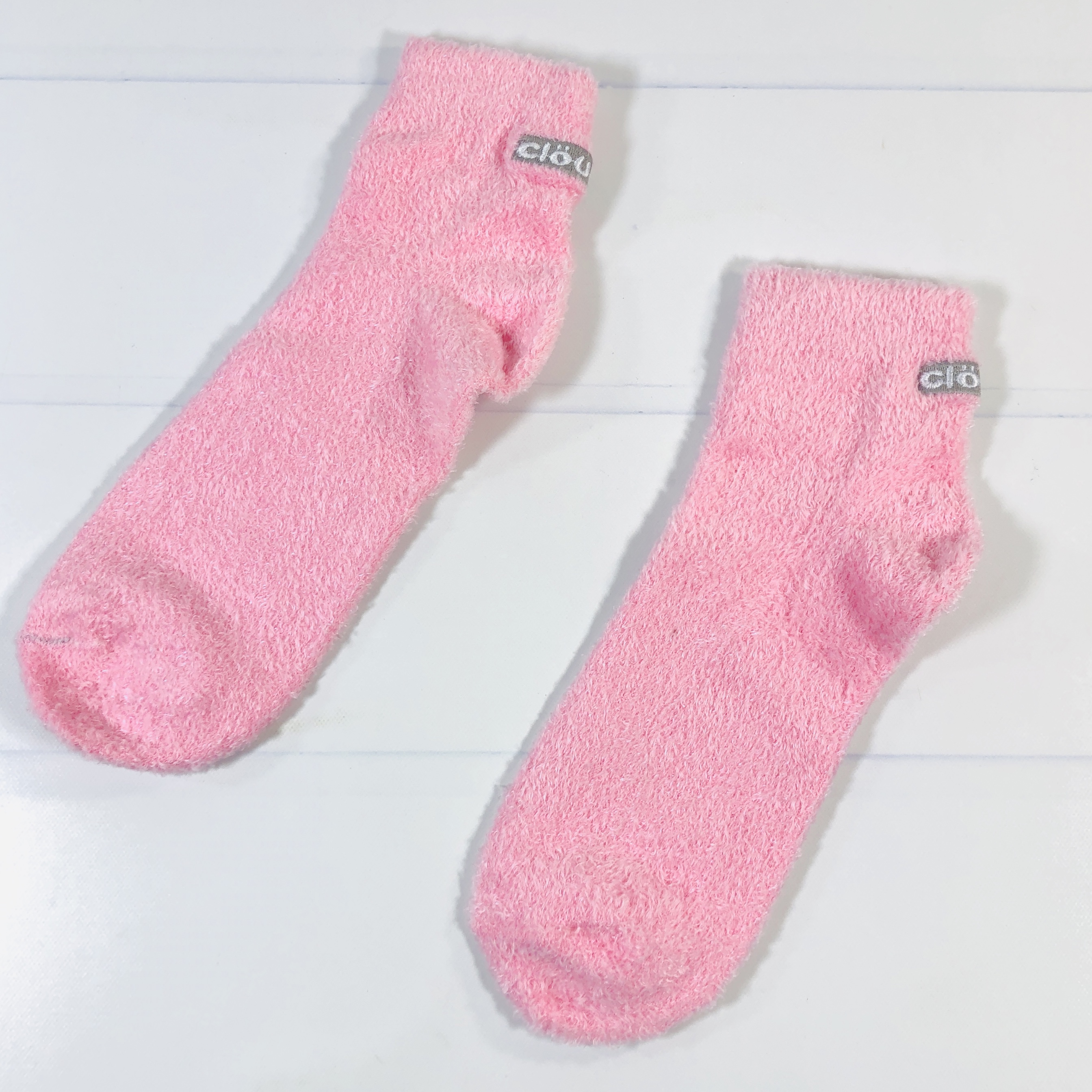 Cloudz Fuzzy Socks ($6 listed value, buy 2 for $11.95 here) There were no tags on this pair of socks so I'm not sure what they are made with. I did find this pair on Amazon and it looks like they may be "infused with aloe" but again, no other info is available there either.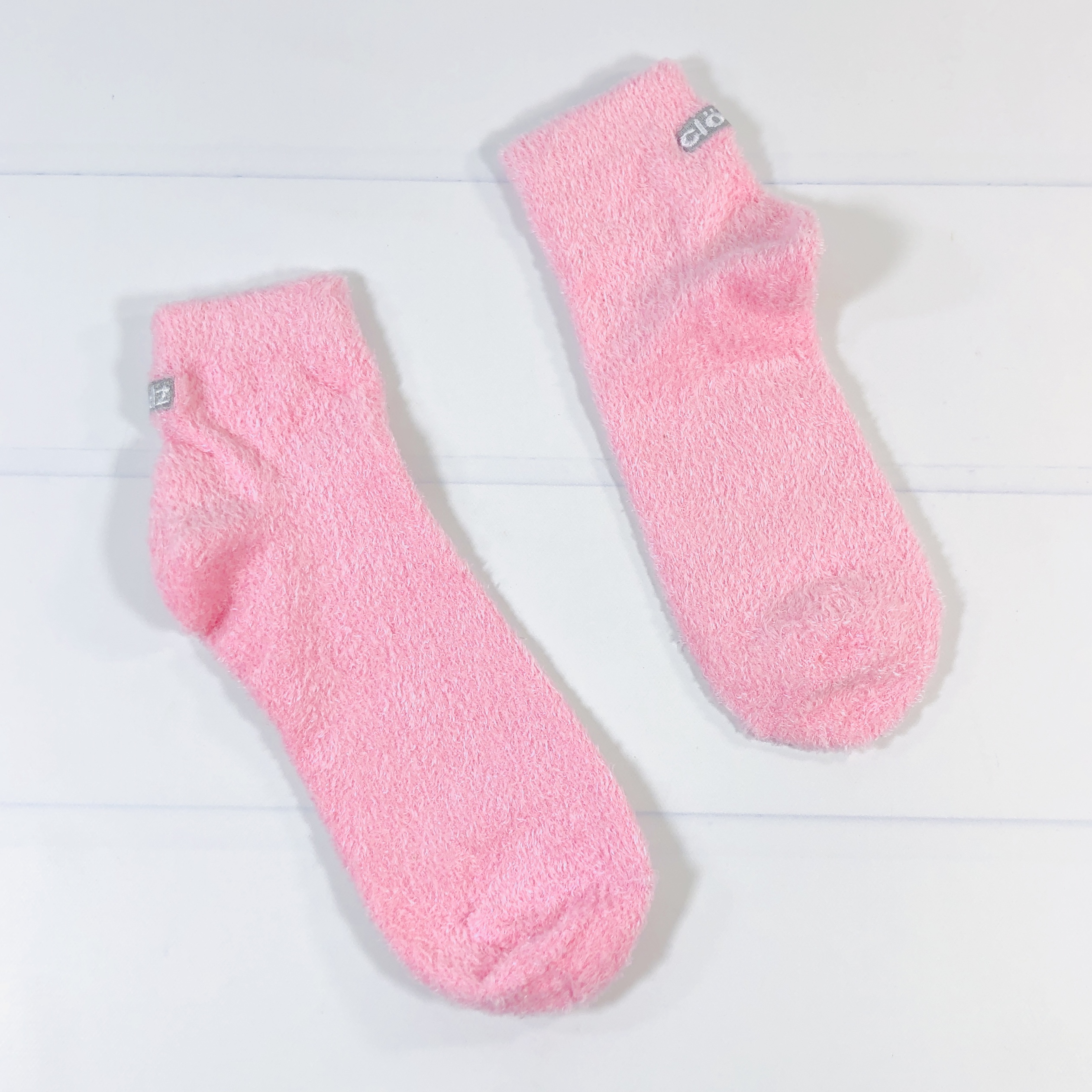 These are soft, fuzzy pink ankle socks that are meant for wearing while lounging in the home. They smell like perfumed hand lotion. I'm not sure how long the aloe effect will last after running through the washing machine, this is my first time trying this type of sock.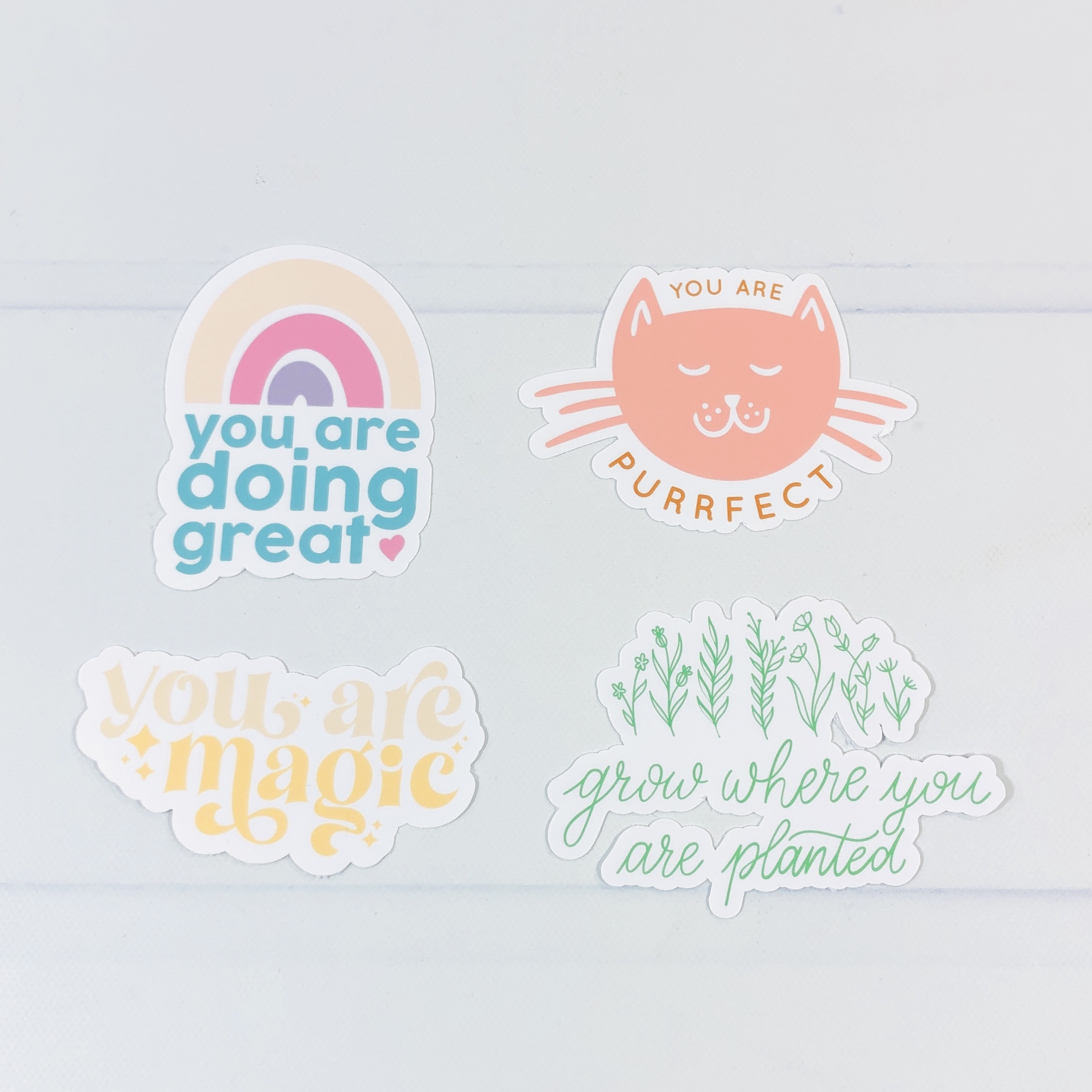 Assortment of Motivational Stickers ($10 listed value) Vinyl stickers show up all over my daughter's water bottle and laptop, while I tend to place them in my planner. These are about 2″ tall and have uplifting statements.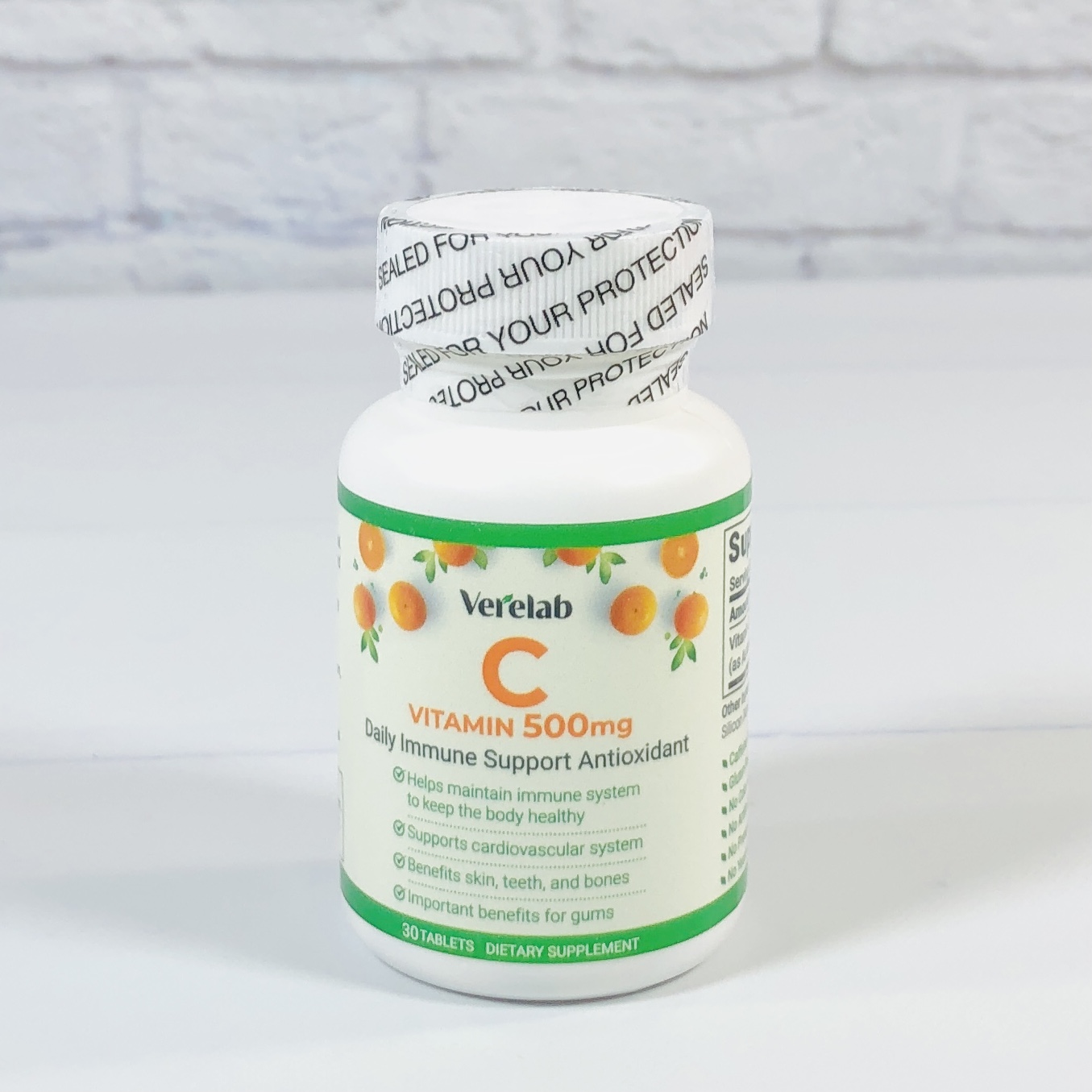 Verelab Vitamin C 500mg ($5.99) I found these online for $9.99 but no way to add them to my cart and for some reason Wal-Mart is selling this size bottle for $20.99, which is overpriced.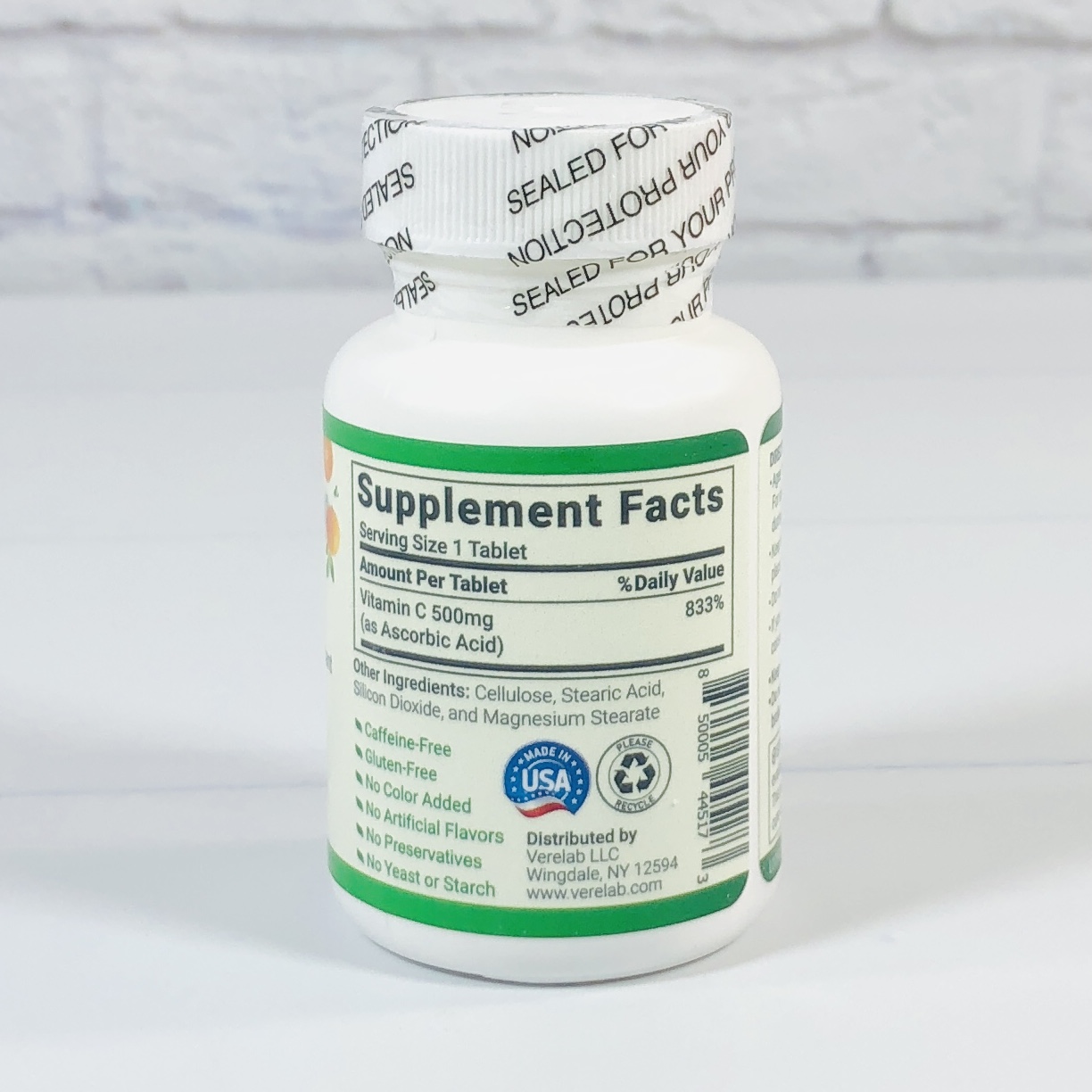 It provides 833% of the daily value for this vitamin. Vitamin C is used to help boost the immune system but of course statements like this always come with a disclaimer that the statement hasn't been evaluated by the FDA.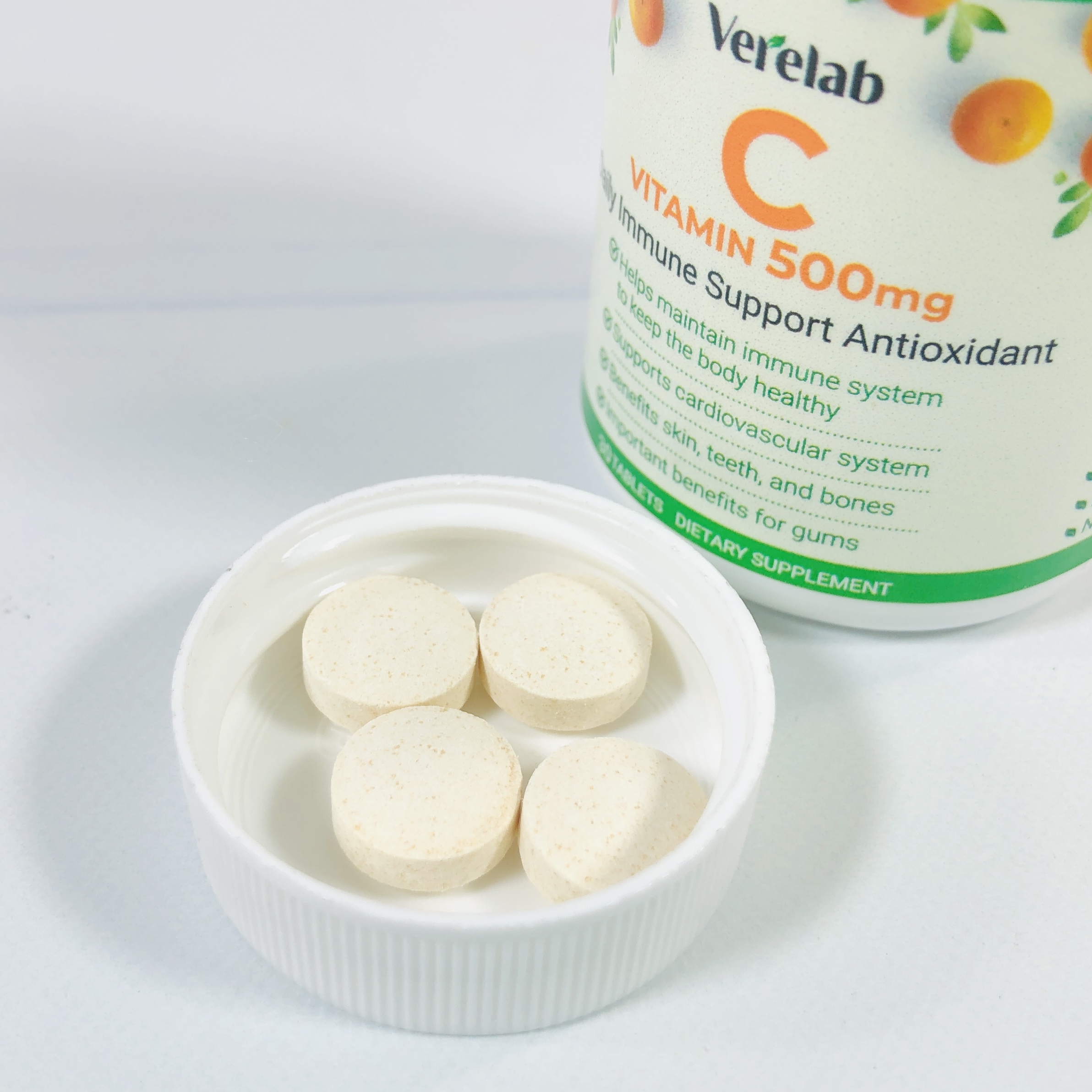 Here's what the vitamins look like and only one a day should be taken and it should be around the same time you eat a meal.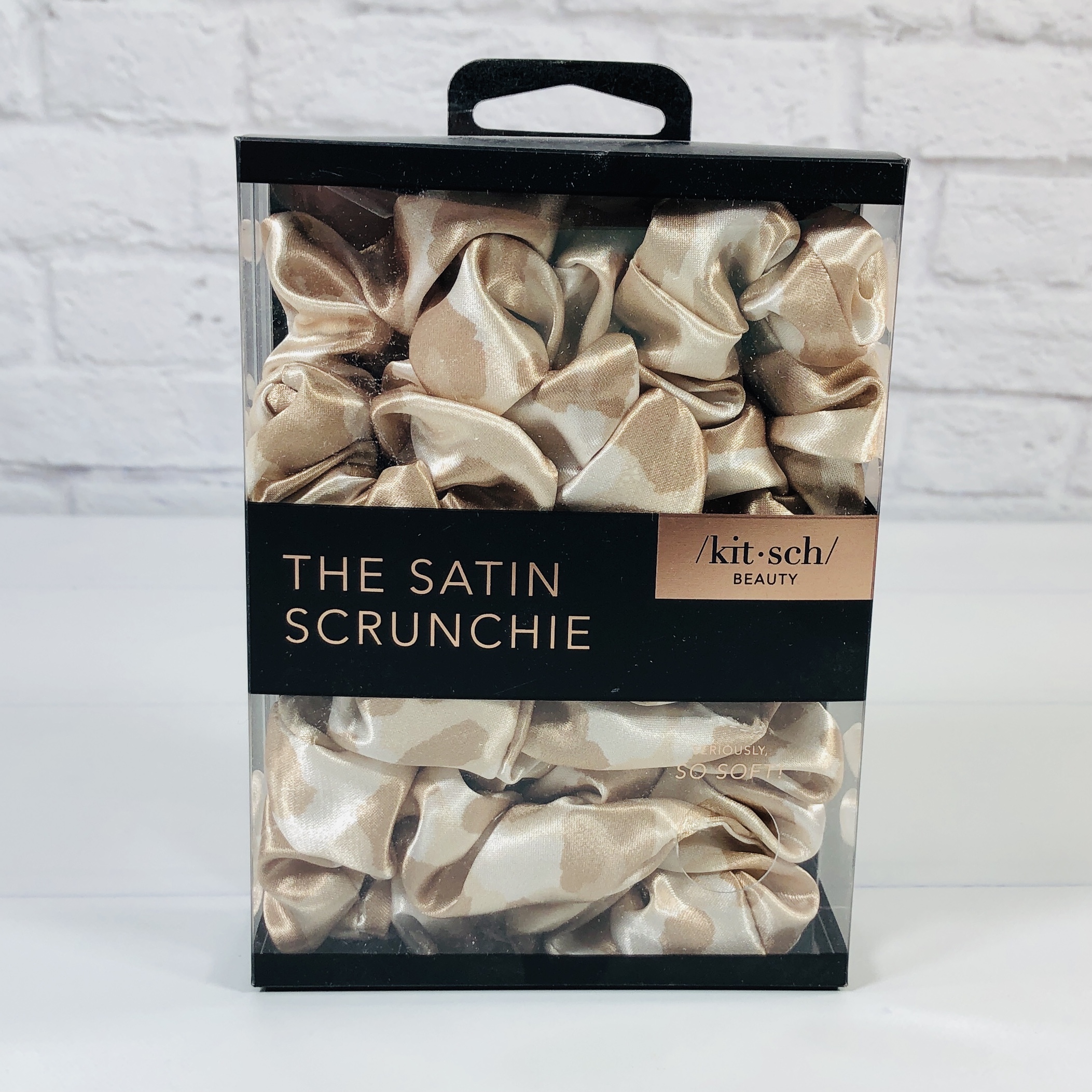 Kitsch Satin Scrunchies in Leopard Print ($8 for similar) My hair is too short for scrunchies but my daughters will surely enjoy these.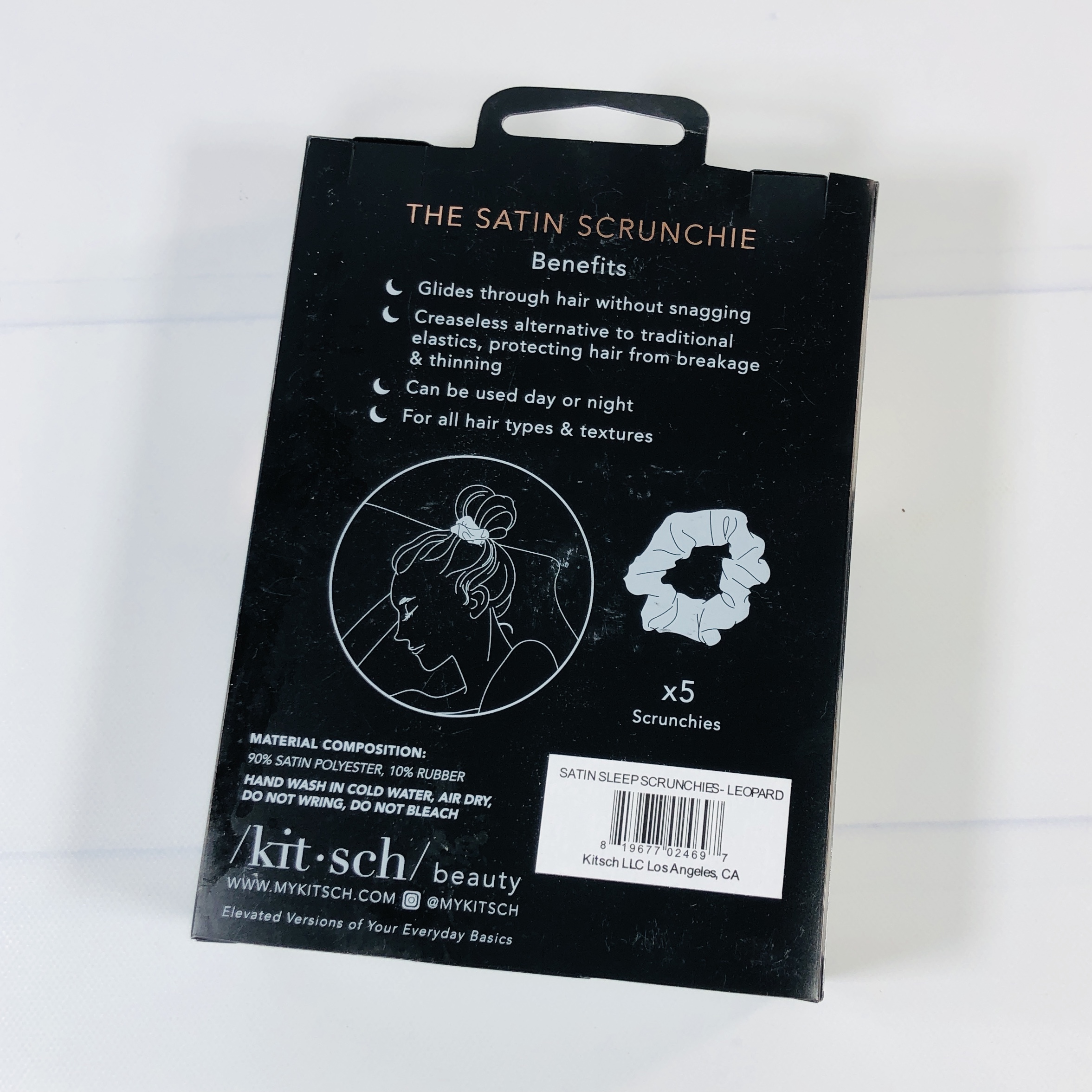 The are called sleep scrunchies for some reason but can be worn day or night.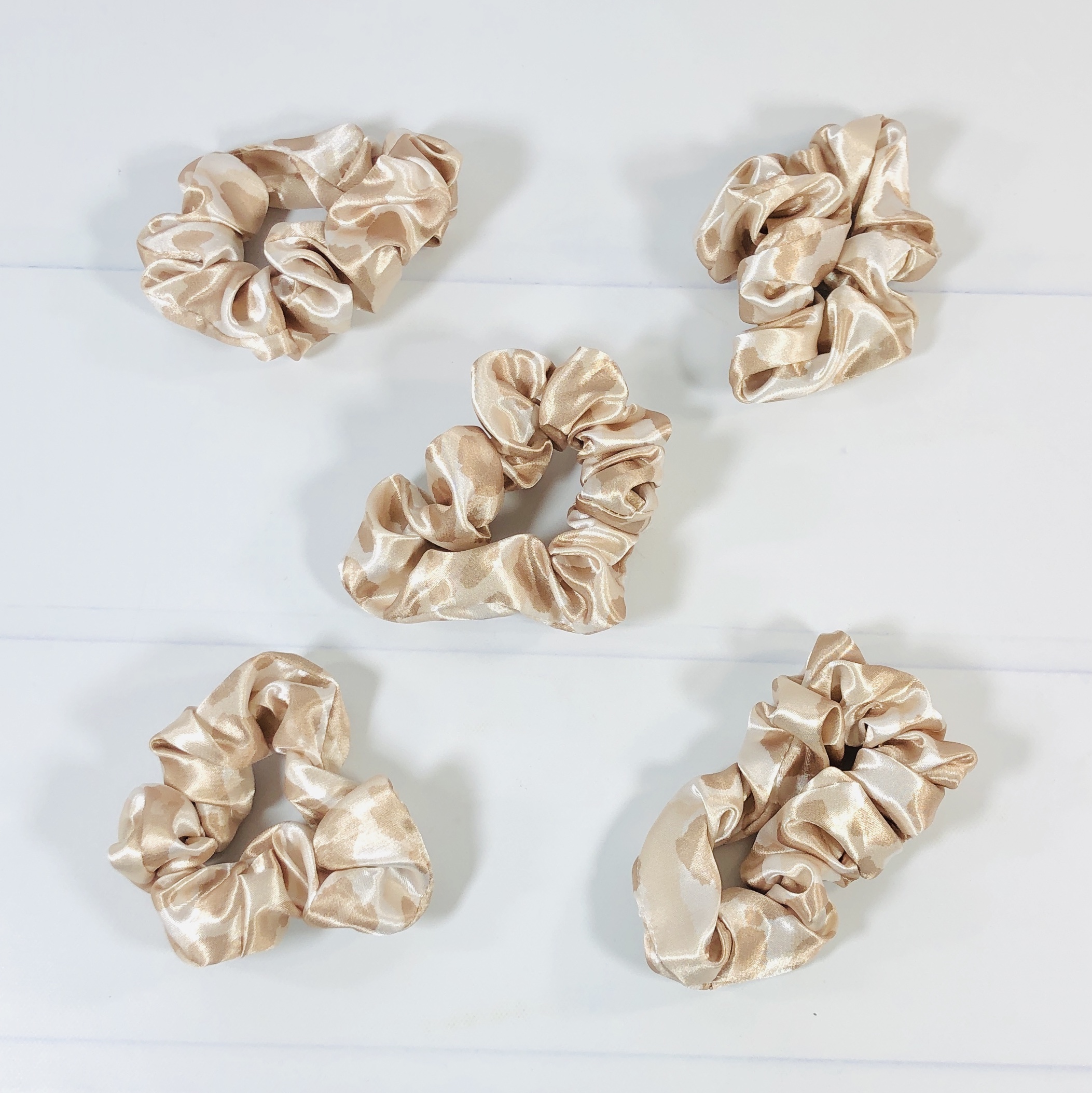 They are made of satin polyester and have a rubber band in the middle. The leopard print is very subtle and these kind of look like a low-key champagne gold shade until you get up close.
Artifacts by Sofi Fidget Ring ($14.99) This ring came with a coupon code to be used at this artisan's Etsy shop.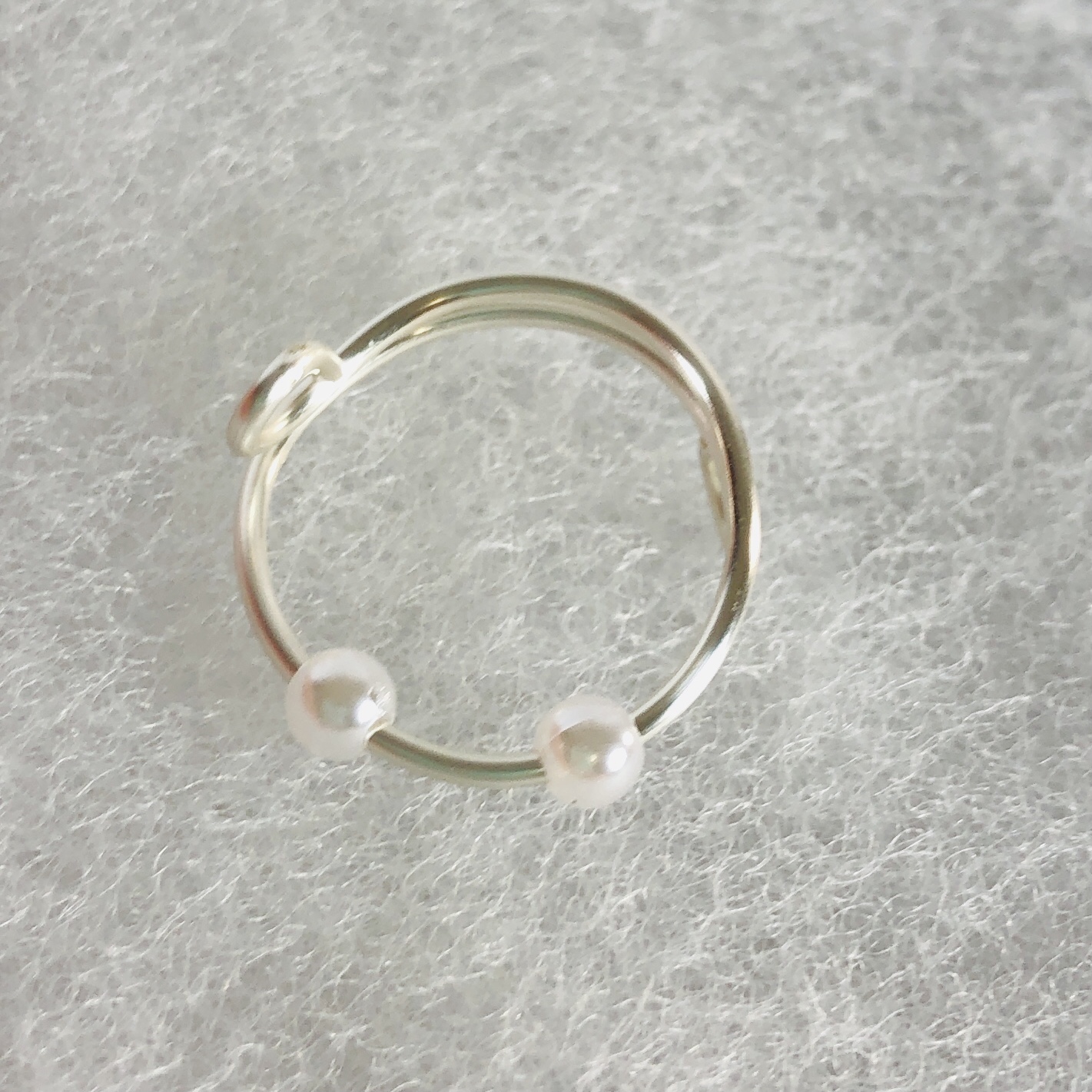 If you click on the link above you will see that it is supposed to have three beads but for some reason mine only has two. The idea is that you wear this ring and you can move the beads around to relieve stress. The ring is adjustable, just pull the wire apart or push it together. I guess I don't get it, I tried moving the beads around but they don't slide easily while the ring is on and it feels unnatural to me personally.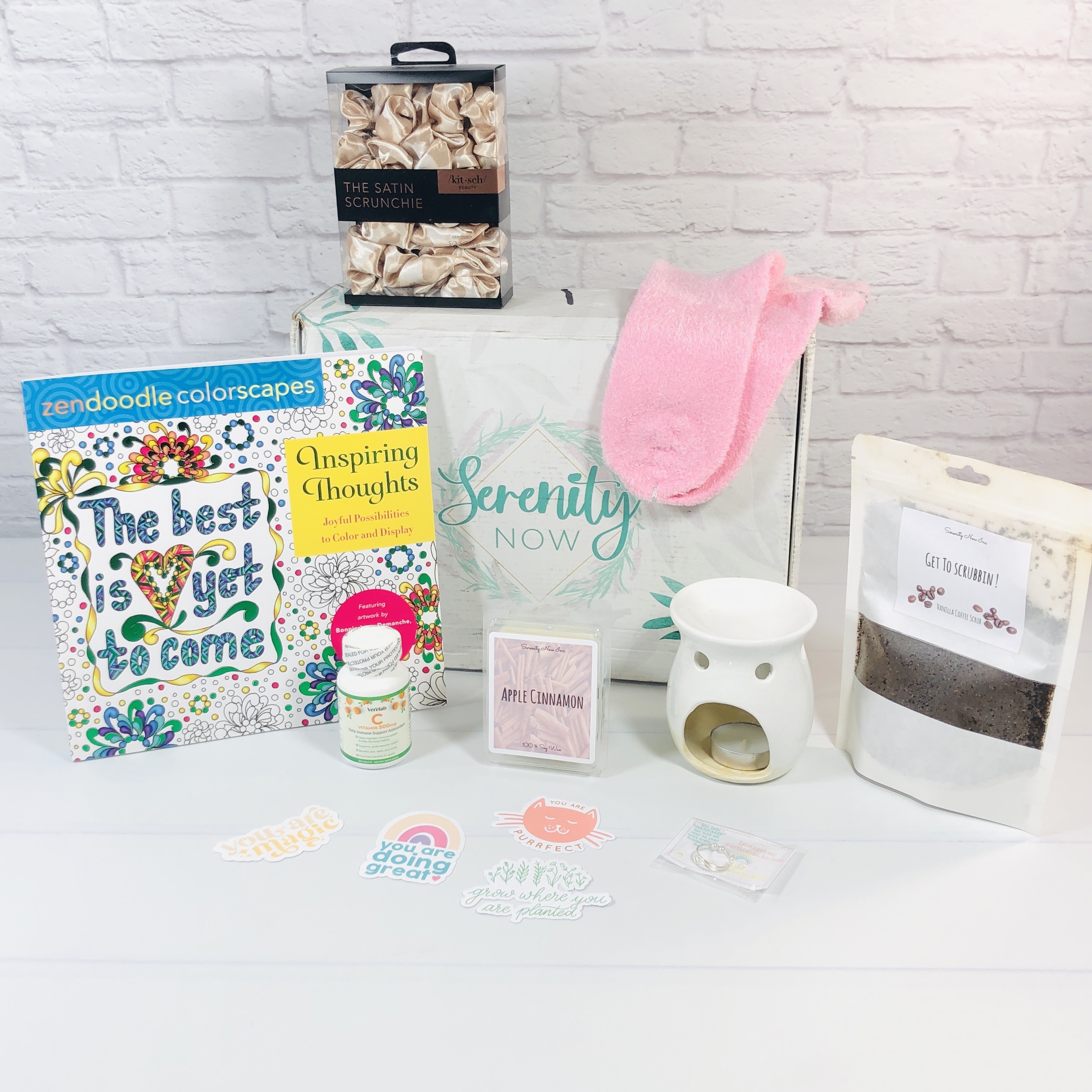 Serenity Now sent an assortment of products to help me relieve stress this season. I don't think stress is going to magically disappear so it helps to have some ways to help me cope and possibly keep my reaction to it in check. I like coloring and it helps focus my mind on the task at hand so I can chill out. I'm hoping the socks help my feet feel softer and I know my daughter is going to love the wax melts, college students have a lot of stress and it will help her relax. Vitamin C might help the body fight off cold viruses, stress can do a number on the immune system. The stickers and scrunchies will also go off to college and maybe my daughter will have luck with the ring. Finally, the scrub was my favorite item, it smelled so good and left my skin soft for the entire day.
What do you think of this month's Serenity Now box?