Rastelli's is a meat and frozen food delivery service. You can build your own box and choose from menu staples like beef, seafood, poultry, and pork, as well as roasts & sides, oven-ready food, and organic products. They also offer curated boxes depending on your needs. All products are shipped raw and frozen, plus they're antibiotic, steroid, and hormone-free! Price depends on the items you choose for your box. The a la carte items range from $19 – $139, while the curated boxes range from $69 to $319. Shipping is free for orders $200 and up, $10 for orders between $100-$199, $25 for orders $100 and below. You can check out our review of Rastelli's meat delivery box too!
This is the review of Rastelli's Grilling Favorites Box.
DEAL: Take $15 off your first purchase at Rastellis.com. Use this link and use the coupon code RASTELLIS15 at checkout.
The goodies were packed in a brown box.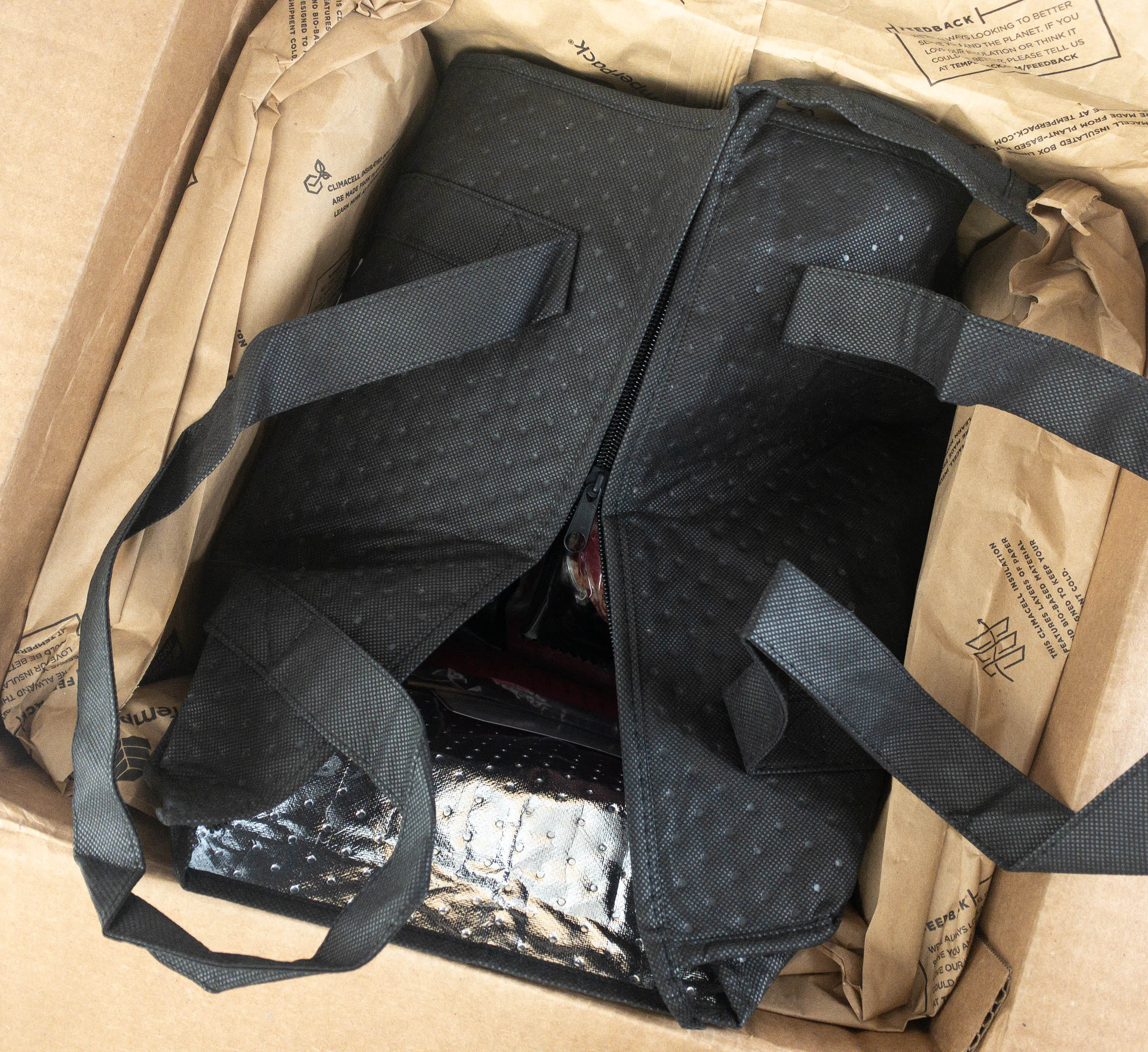 The box was well-insulated to keep all the meat fresh.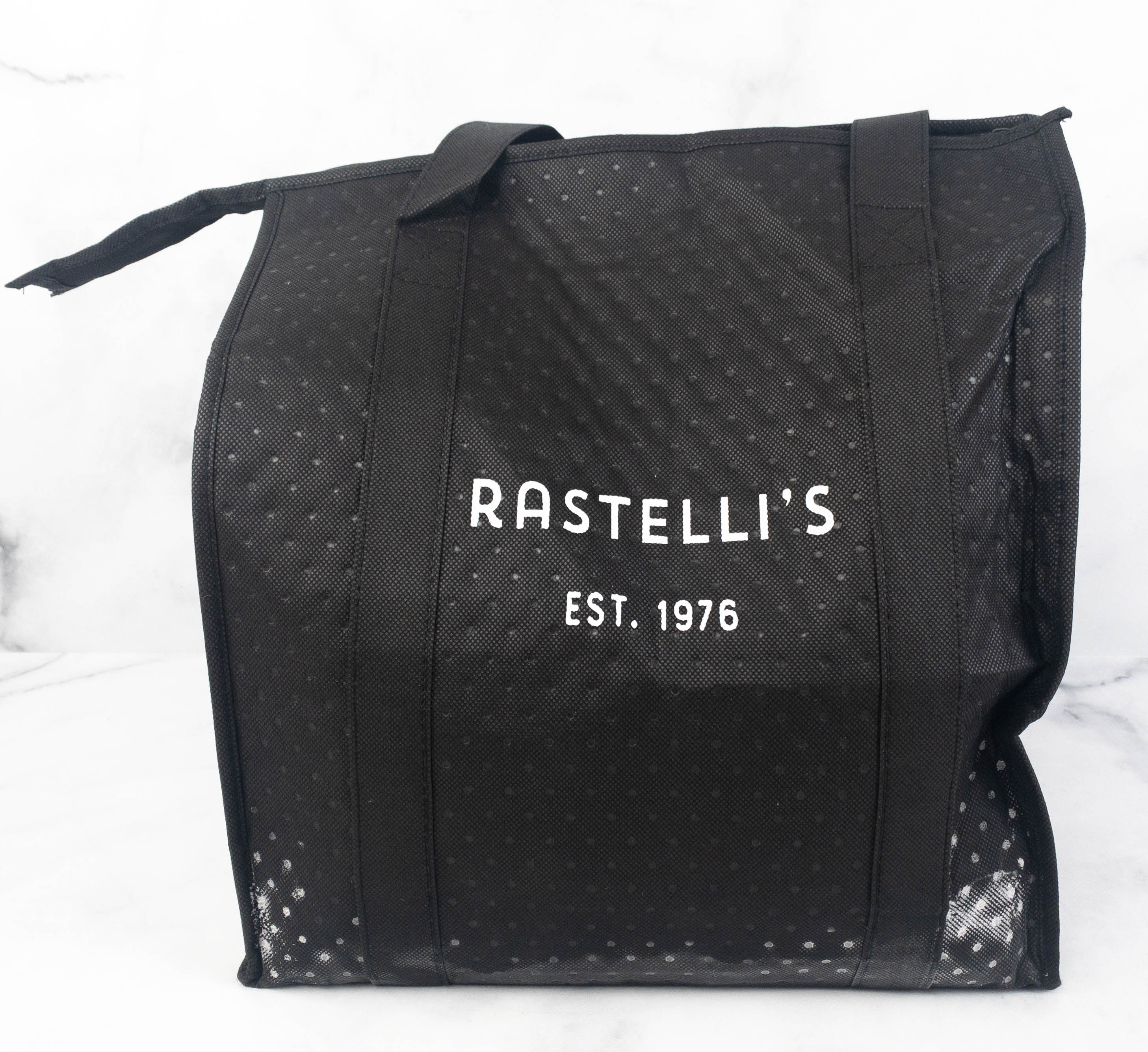 Inside the main box is a black insulated bag with a Rastelli's logo.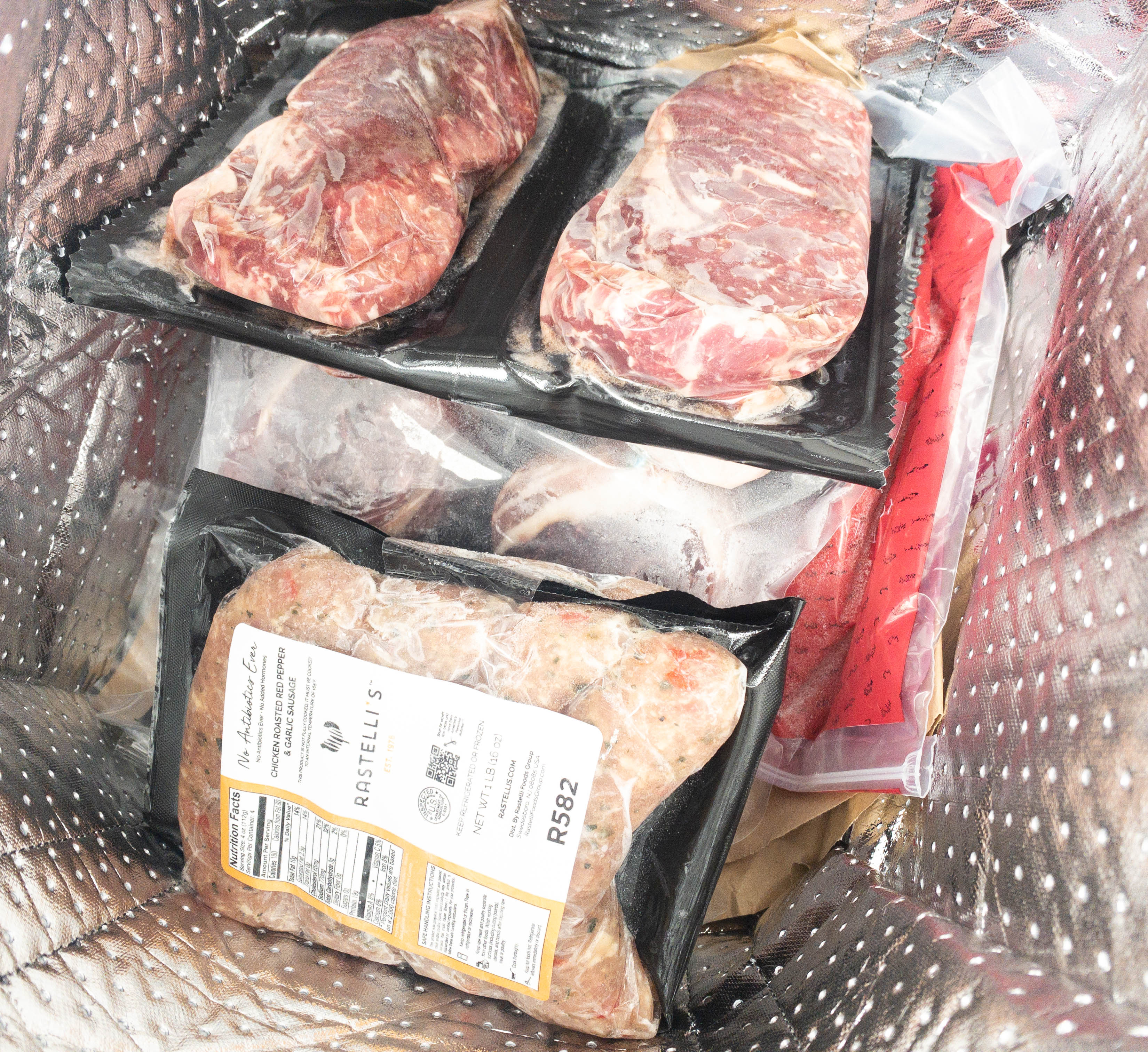 Everything is vacuum sealed to ensure the freshness of each product.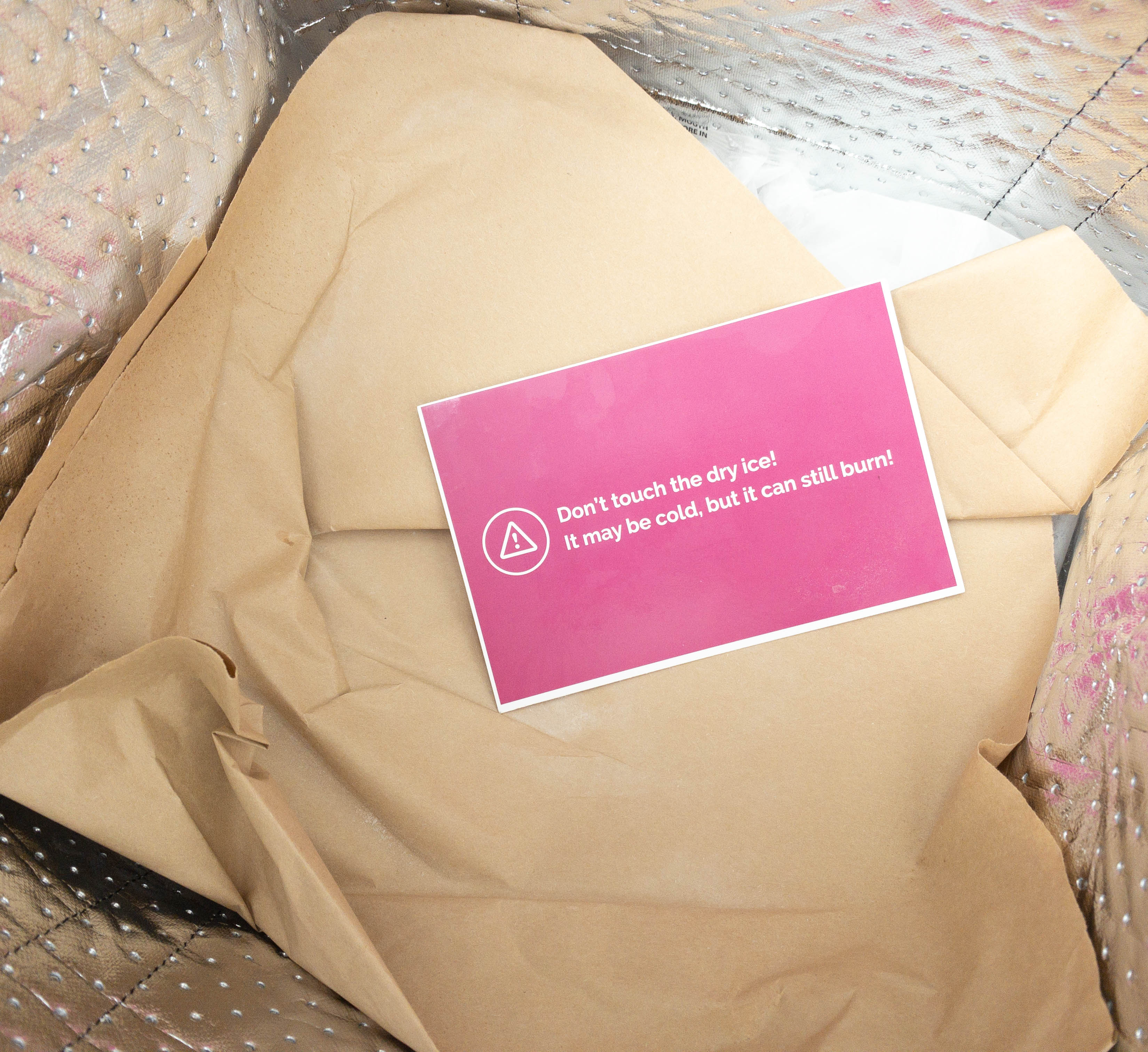 There's also a warning about the dry ice included in the box.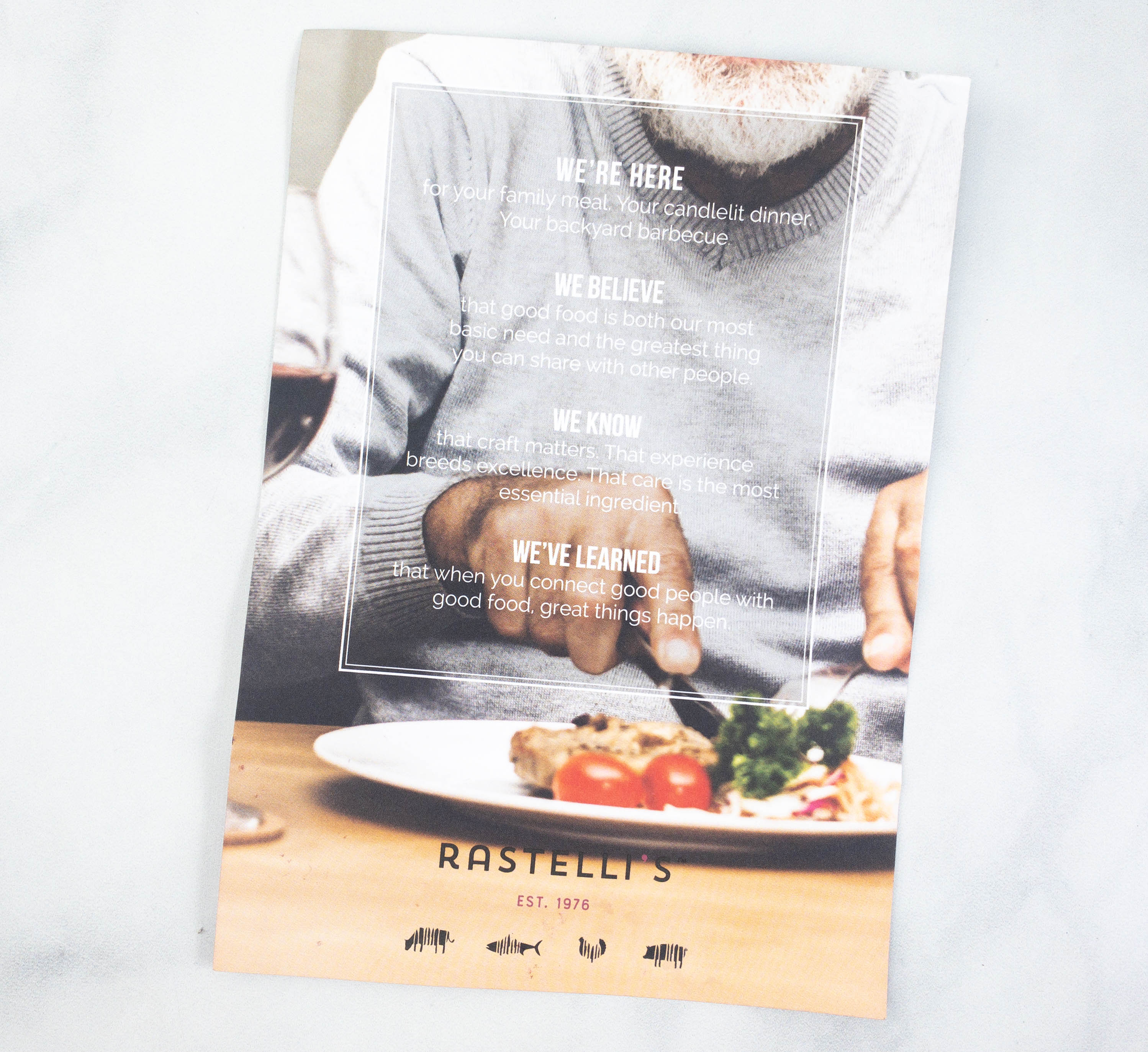 Here's an information card from Rastelli's!
At the back is a message from the founder, Ray Rastelli.
Everything in my box!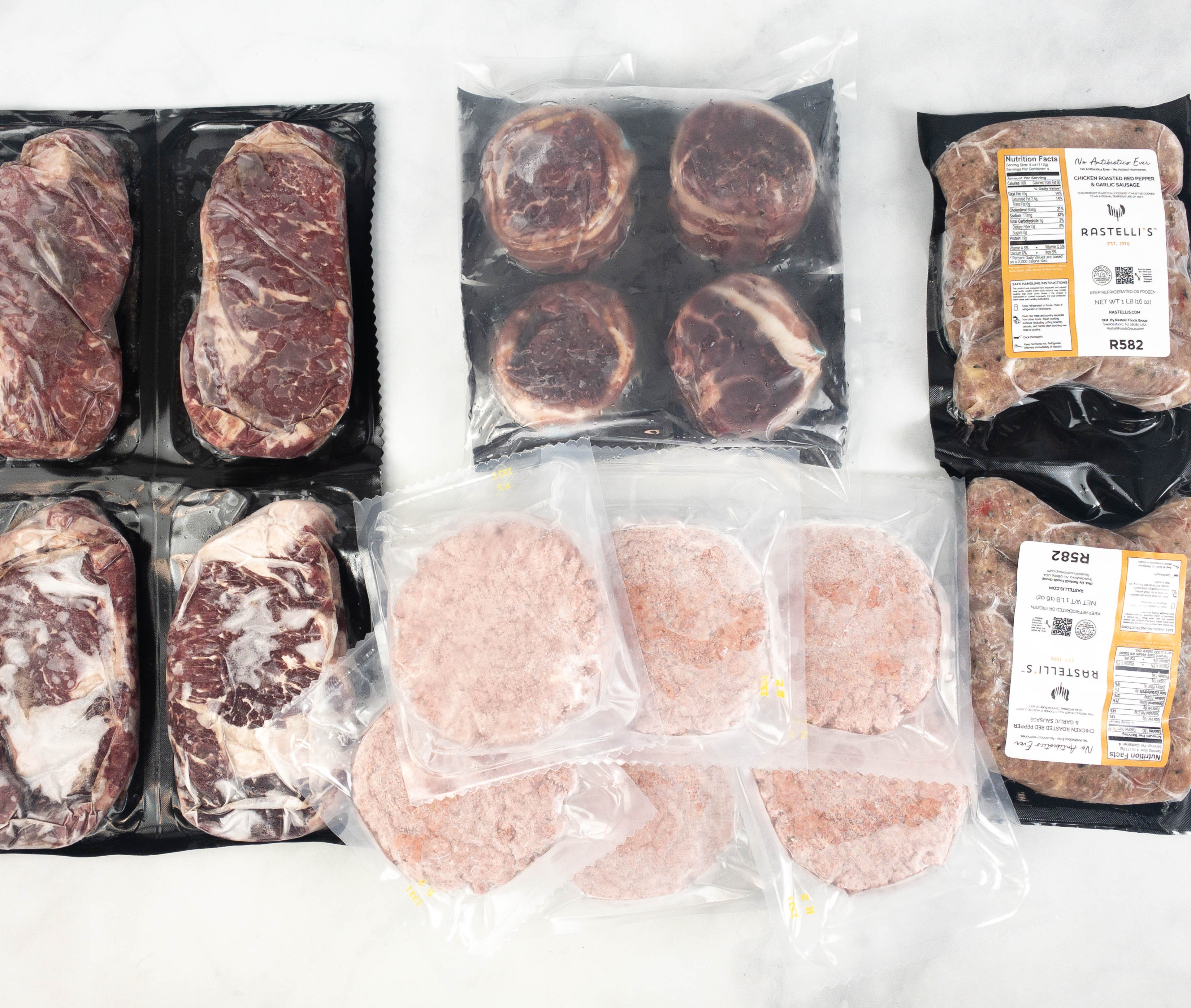 There are 4 kinds of items in this box: Chicken Roasted Red Pepper and Garlic Sausage, Bacon Wrapped Fillet Mignon, Wagyu Burgers, and USDA Prime Black Angus Ribeye.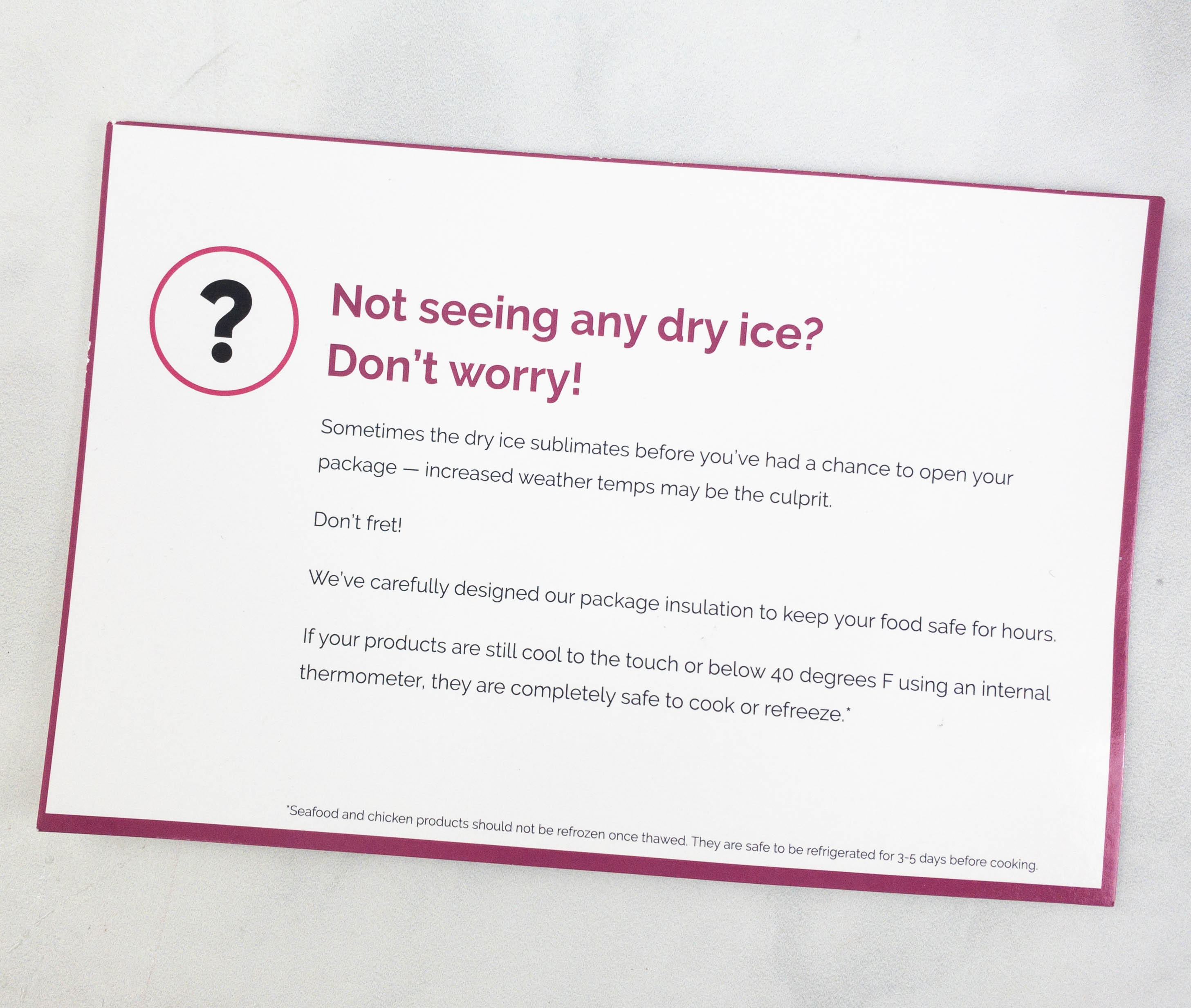 This card ensures the consumers that the products inside the box are safe to cook or refreeze with the help of dry ice and insulation.
Chicken Roasted Red Pepper & Garlic Sausage ($10) The first pack contains 1lb of sausages! These are made with pasture-raised chicken and packed in natural pork casing. They also contain roasted red peppers, basil, garlic, herbs, and spices!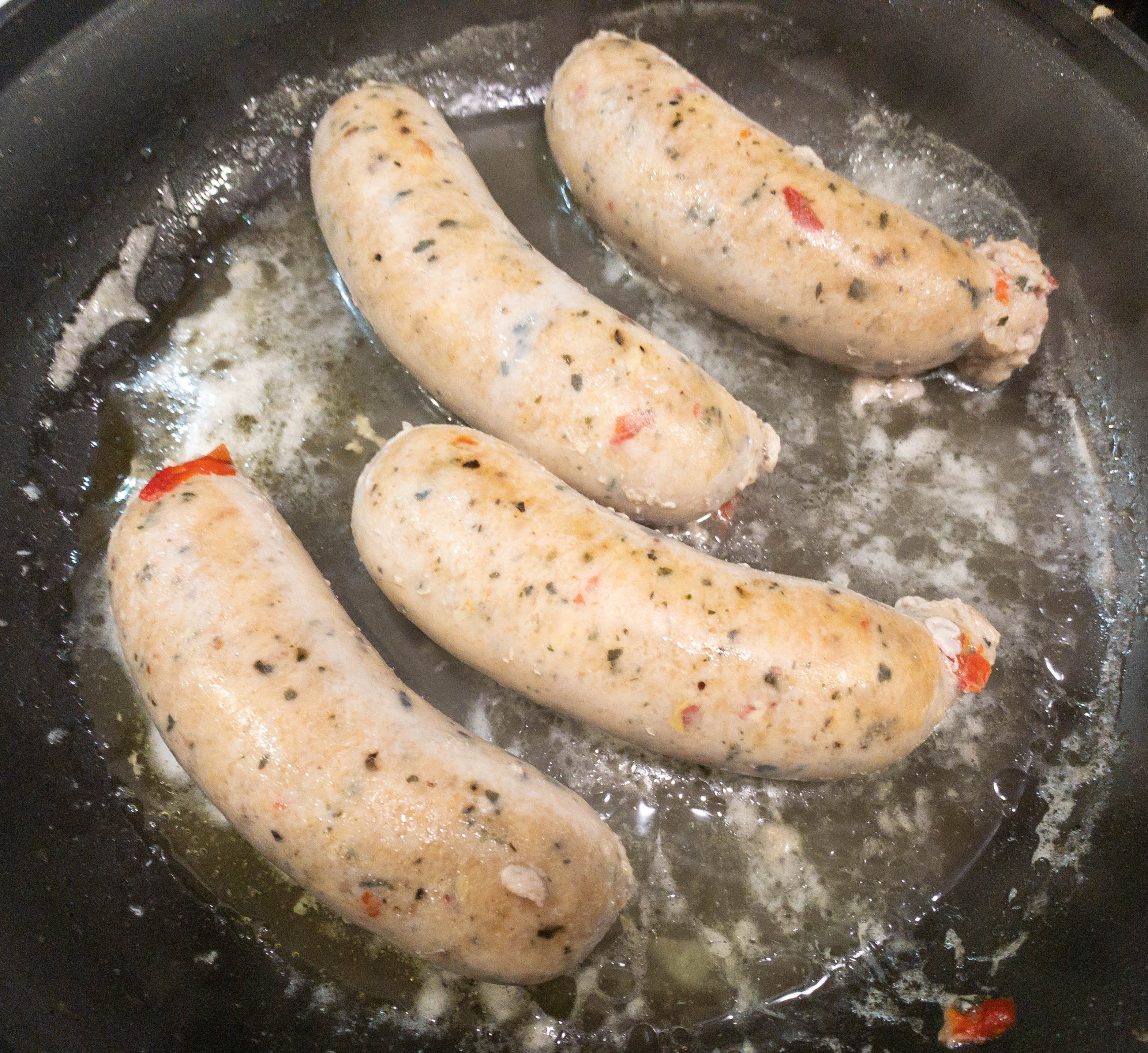 It's great for breakfast, especially when paired with pancakes and eggs! The label suggests to cook them thoroughly using an internal temperature of 165 degrees Fahrenheit.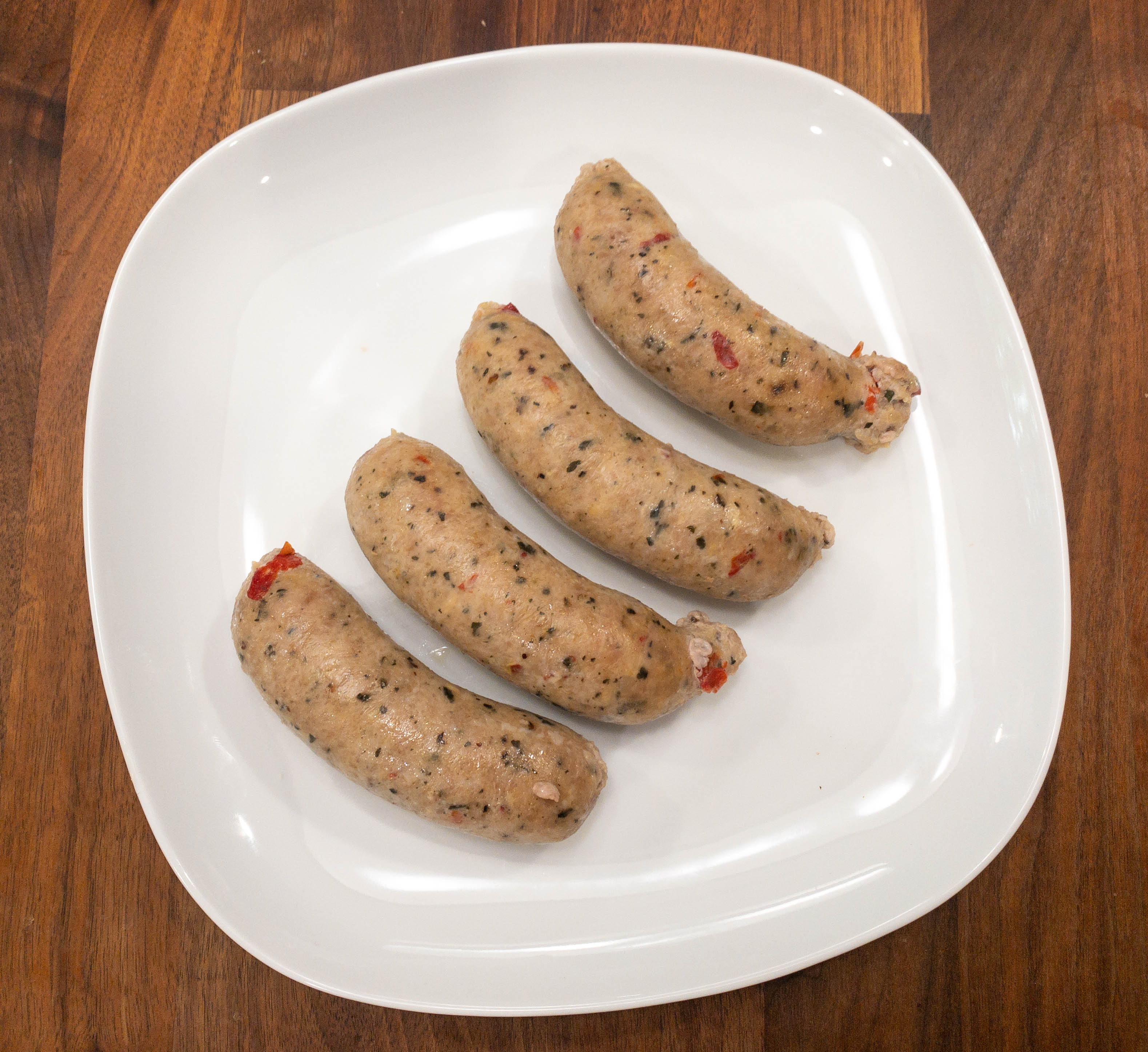 These sausages do not contain antibiotics and hormones!
I tried slicing the sausages and they all turned out juicy and tender. Every bite was also flavorful.
Aside from having it for breakfast, it's also great for pairing with pasta for dinner!
I decided to put some vegetables and garbanzos on the side, plus parmesan cheese on top of the pasta for a complete meal.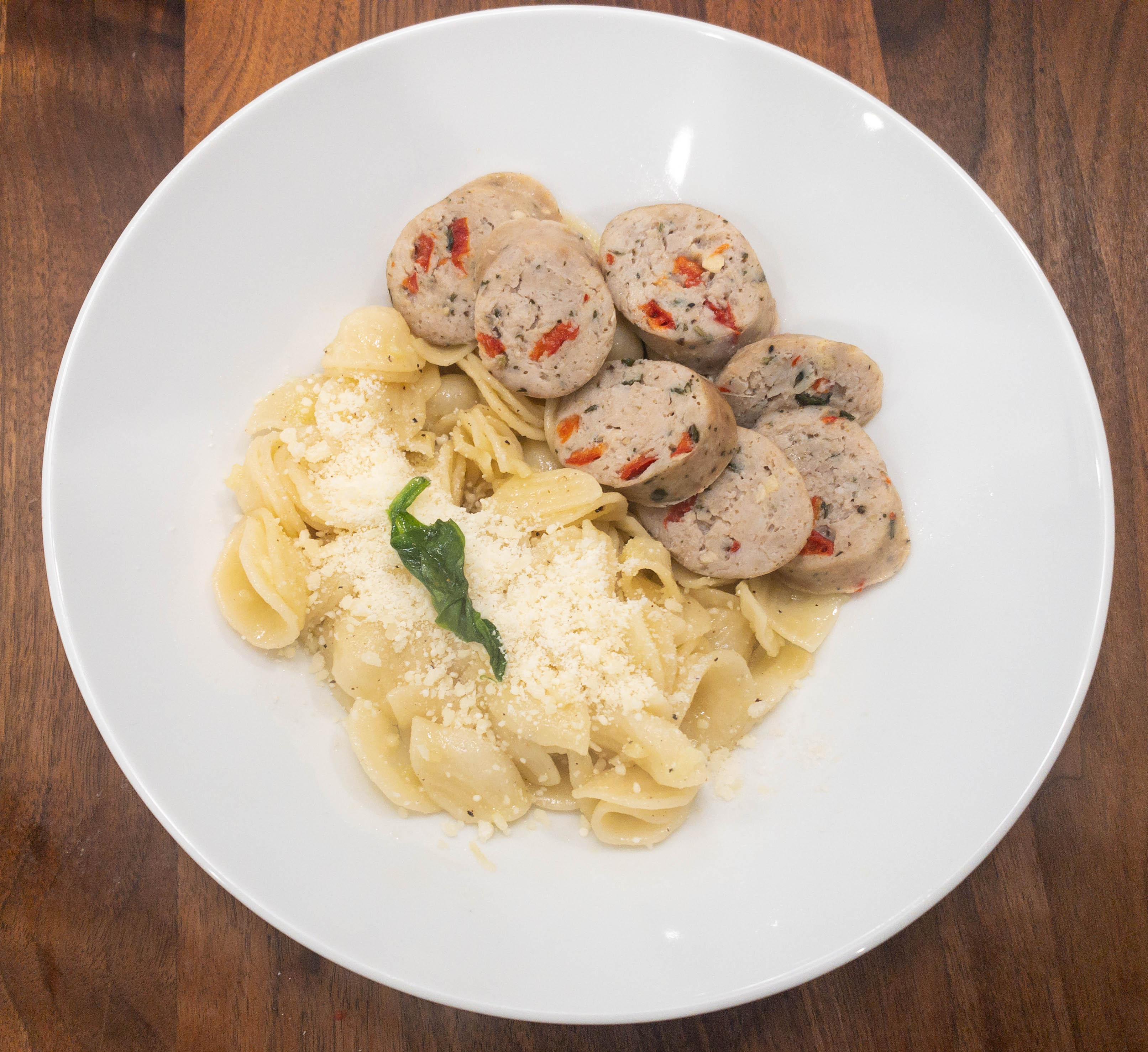 My whole family loved it and the sausages definitely made this dish delicious and filling!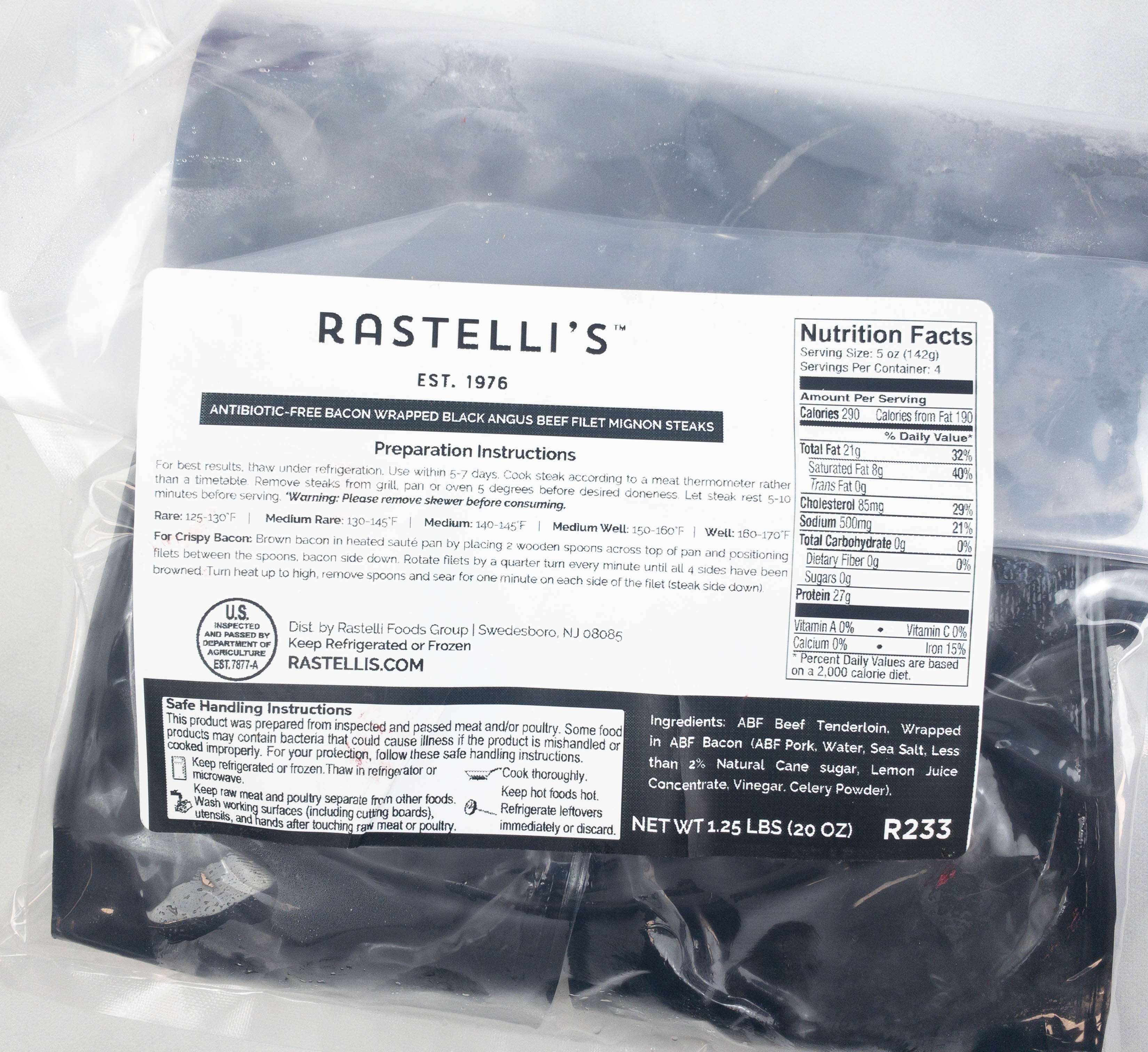 Antibiotic-Free Bacon Wrapped Black Angus Beef Filet Mignon Steaks ($39) Next, we have these premium steaks wrapped in savory hardwood-smoked bacon.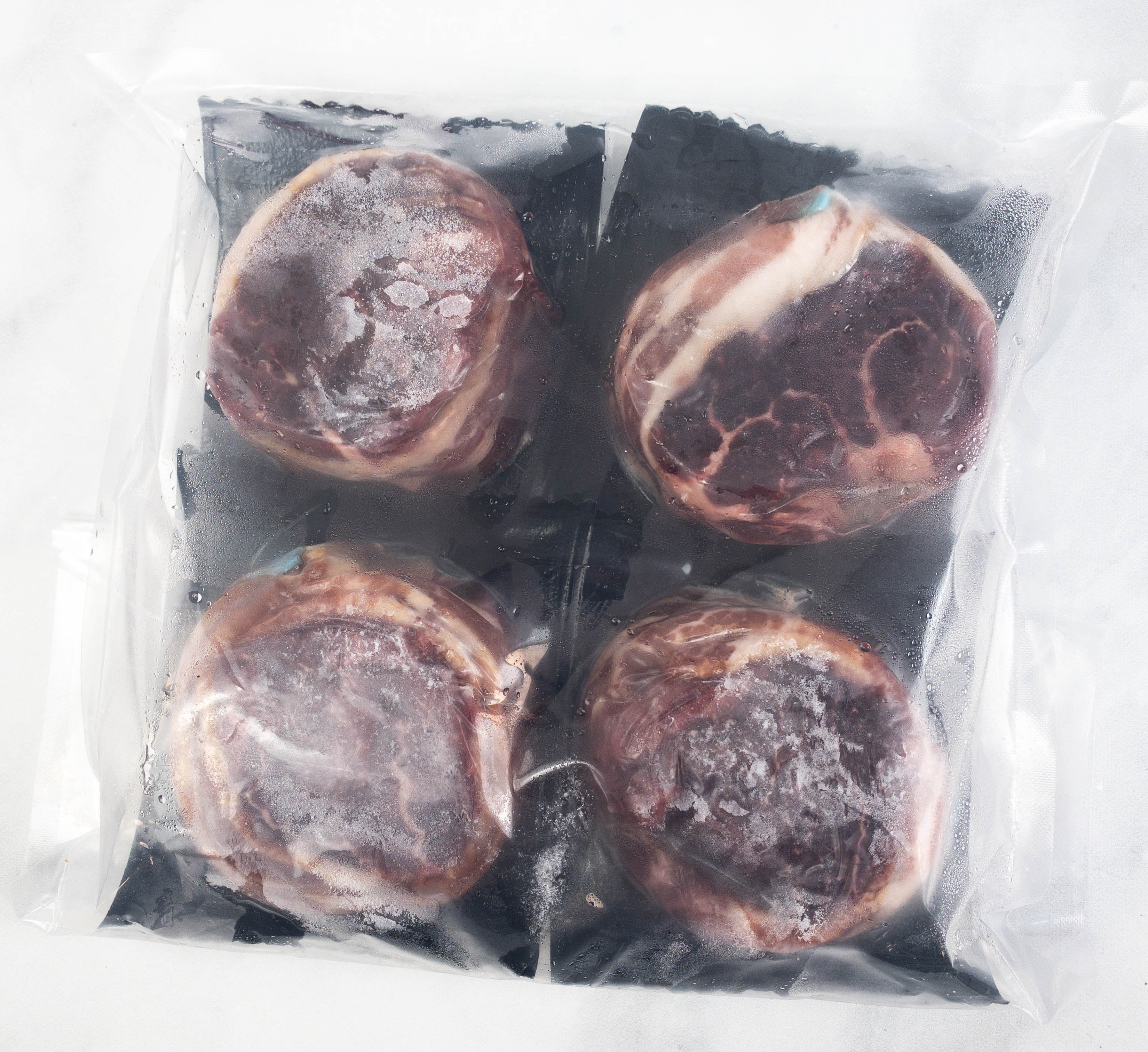 The pack includes 4 pieces of fillet mignon.
I decided to cook the sides first to make the bacon wrap crispy.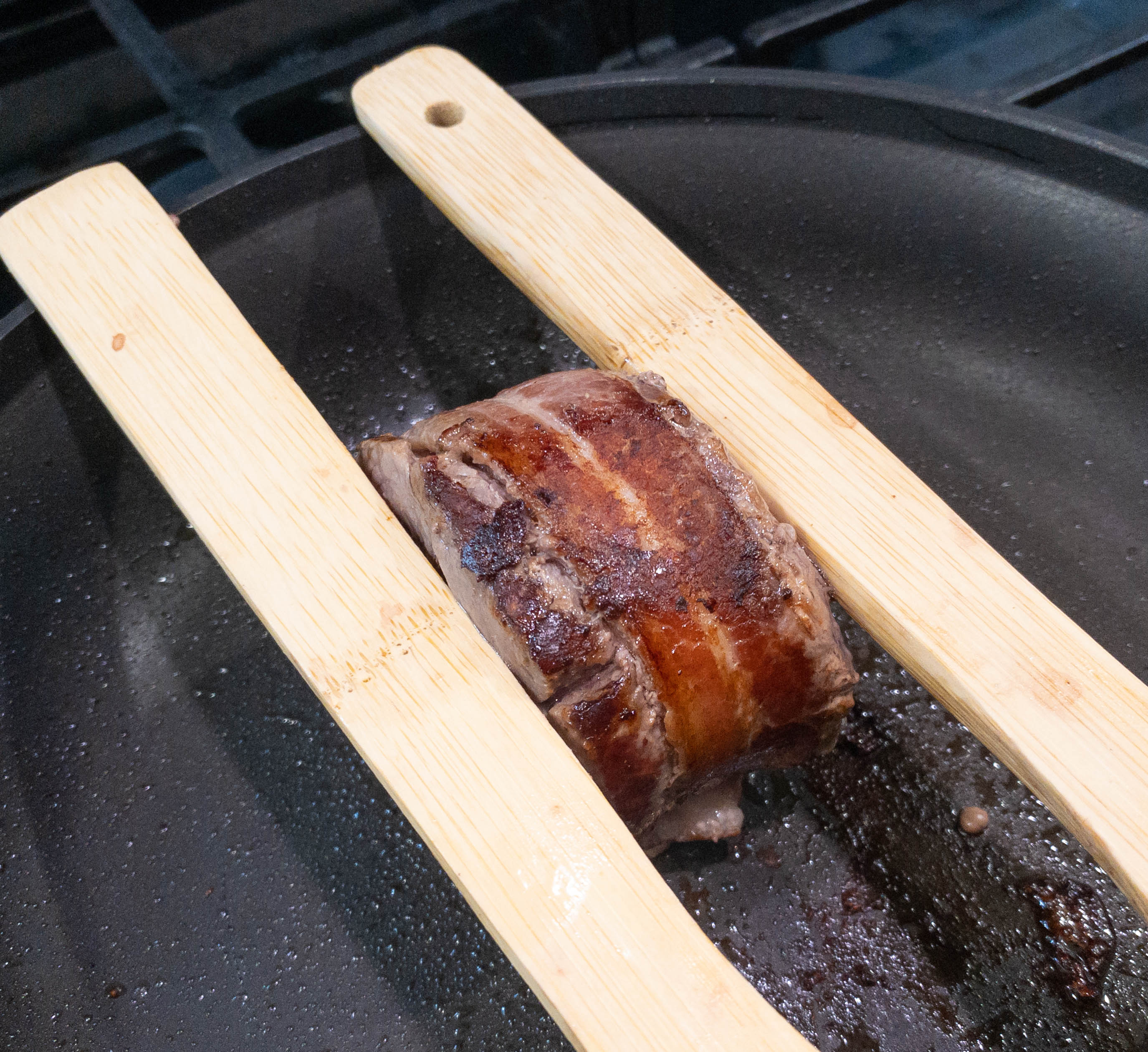 Look at that golden brown color!
This cut is from the center of the tenderloin and they are incredibly tender.
We added fries to complete this sumptuous steak meal.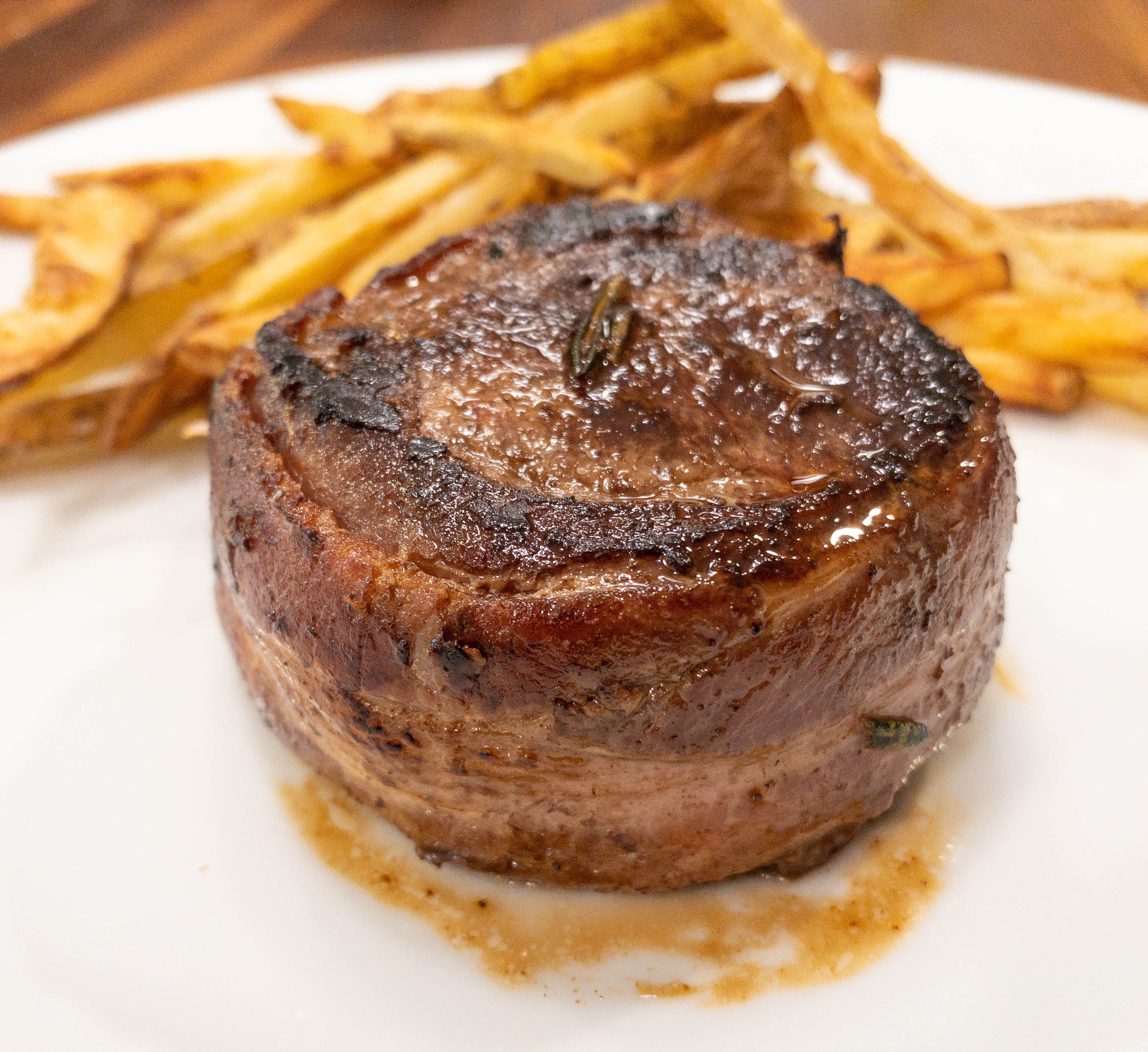 It's always great to have steakhouse quality meat at home!
This was also pretty easy to slice – SO tender and so delicious!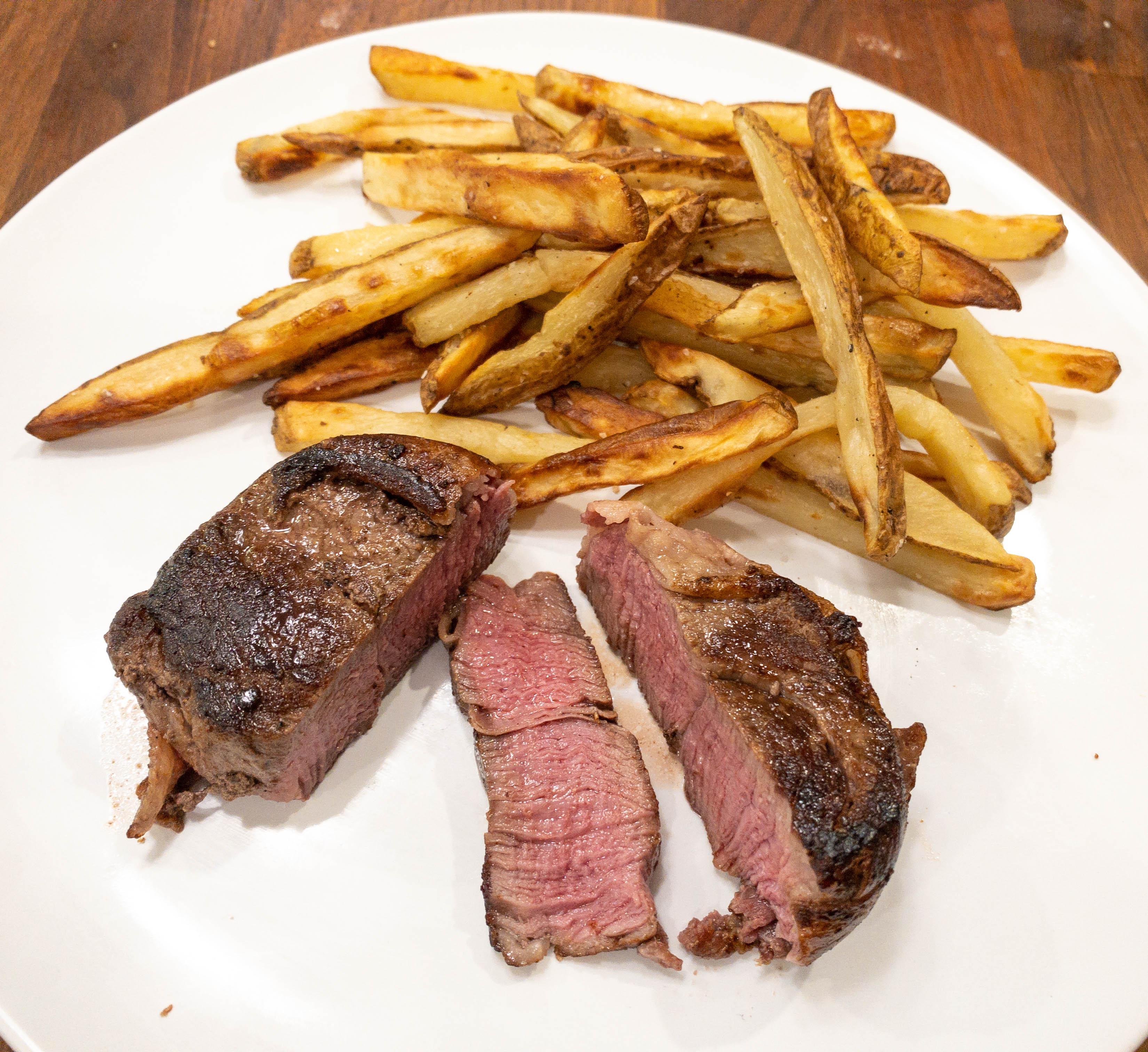 The savory and smoky flavor from the bacon took the steak to another level. This steak was absolutely incredible.
Domestic Wagyu Beef Burger ($29) Our family loves burgers and these 100% wagyu burgers were definitely a hit!
We have 6 individually packed wagyu beef patties!
Wagyu beef is known to have a high fat content, giving the patties juiciness and, of course, flavor.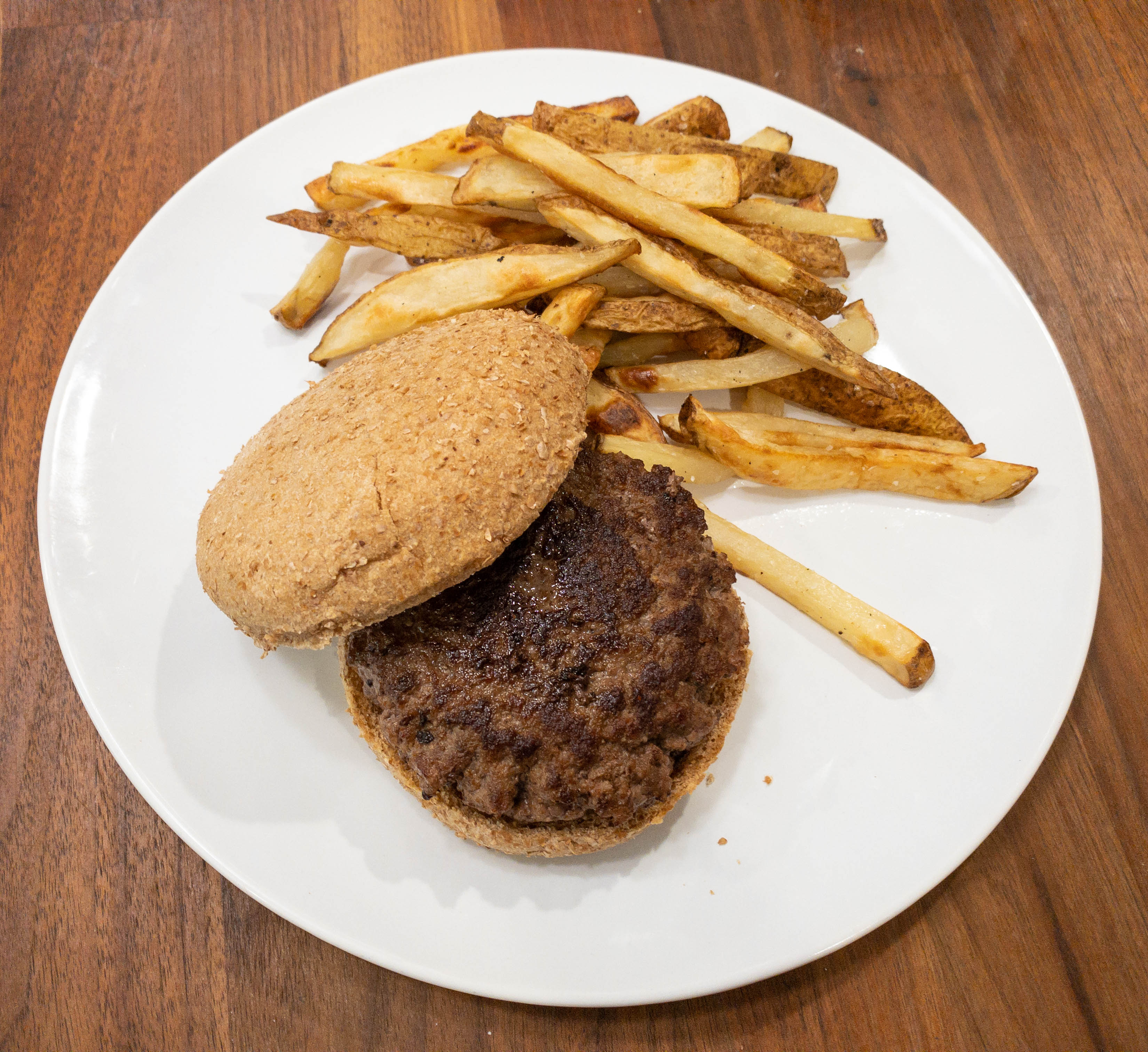 After putting the patty on a bun, I served it with fries as well.
Wagyu beef's taste is unparalleled compared to a regular store-bought beef patty.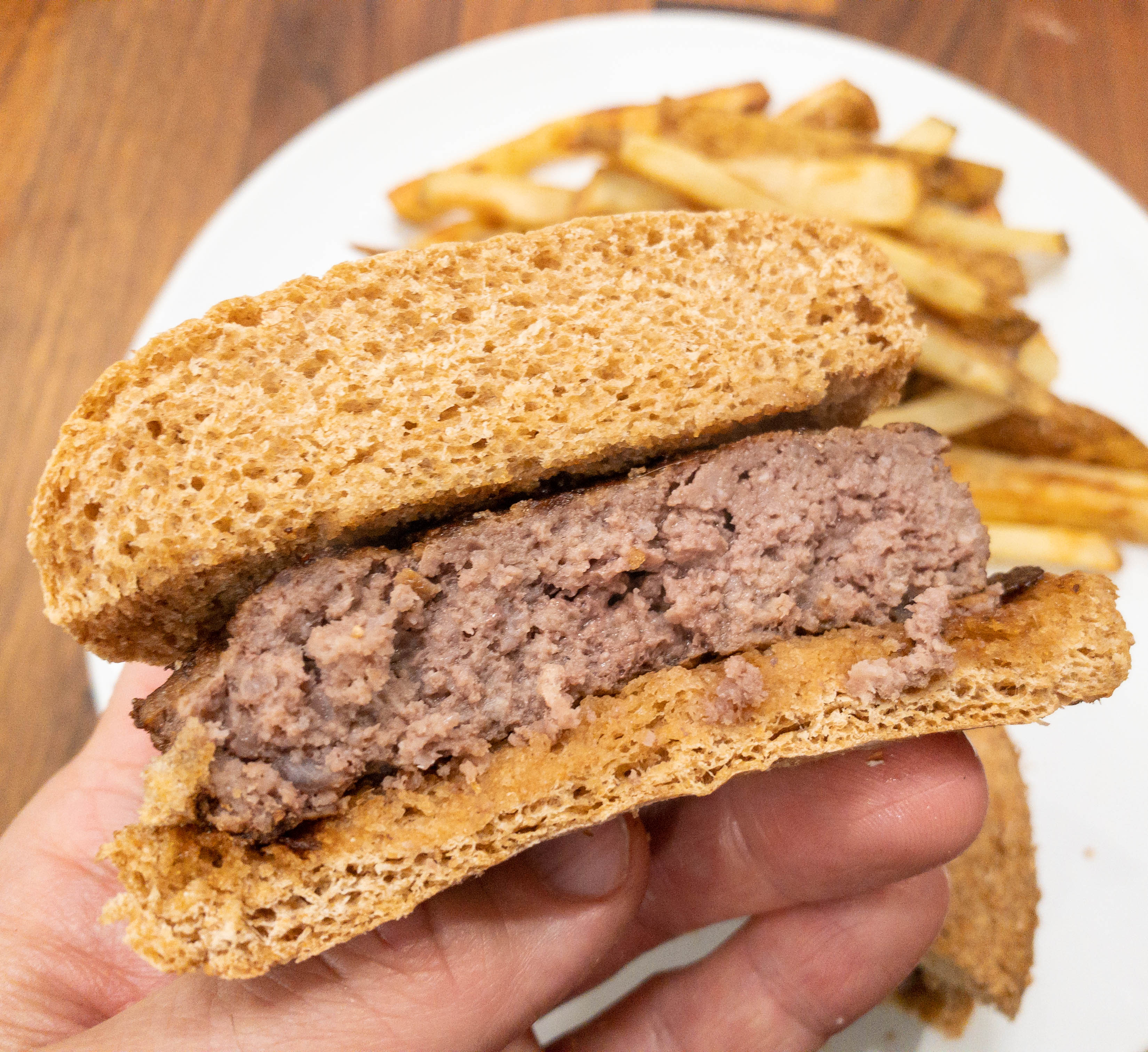 The beef patty was really thick! These were easy to cook up with no mess because they're preformed, and really delicious.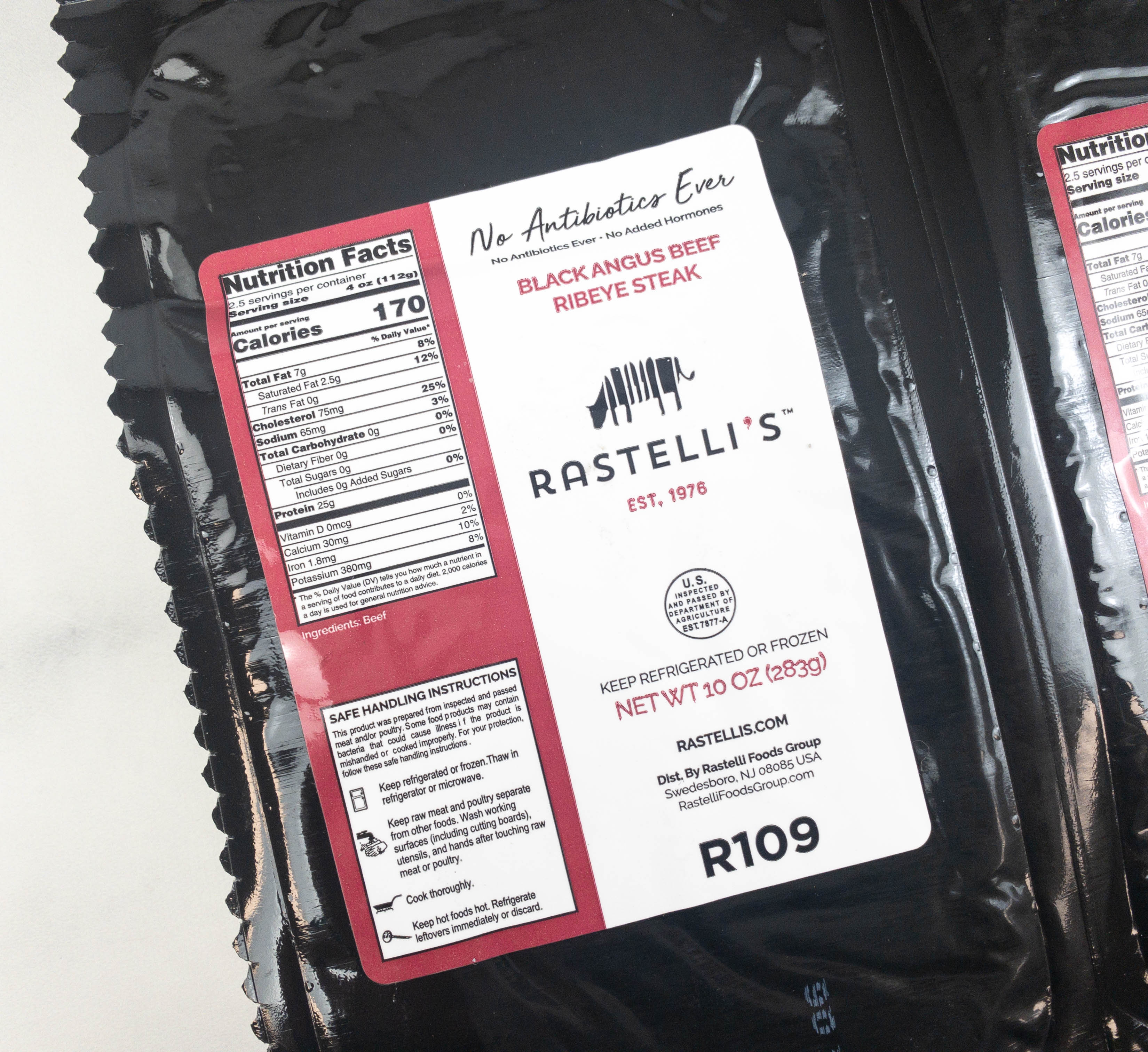 Black Angus Beef Ribeye Steak ($104.17) To complete this box, here's Black Angus Ribeye Steak!
I have 4 individually vacuum sealed packs of premium ribeye steaks.
You can't go wrong with salt and pepper when preparing steak dishes.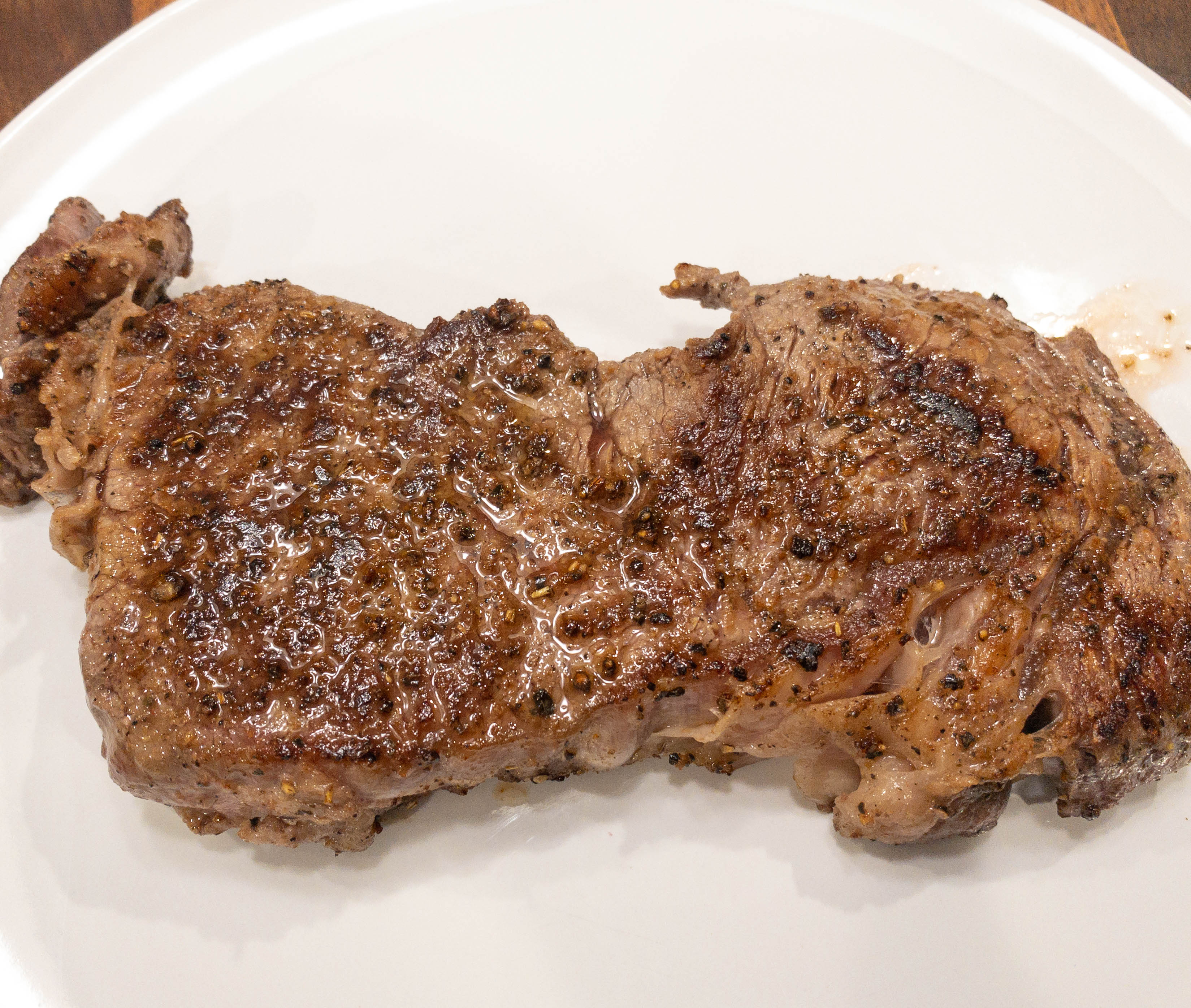 It smelled absolutely wonderful!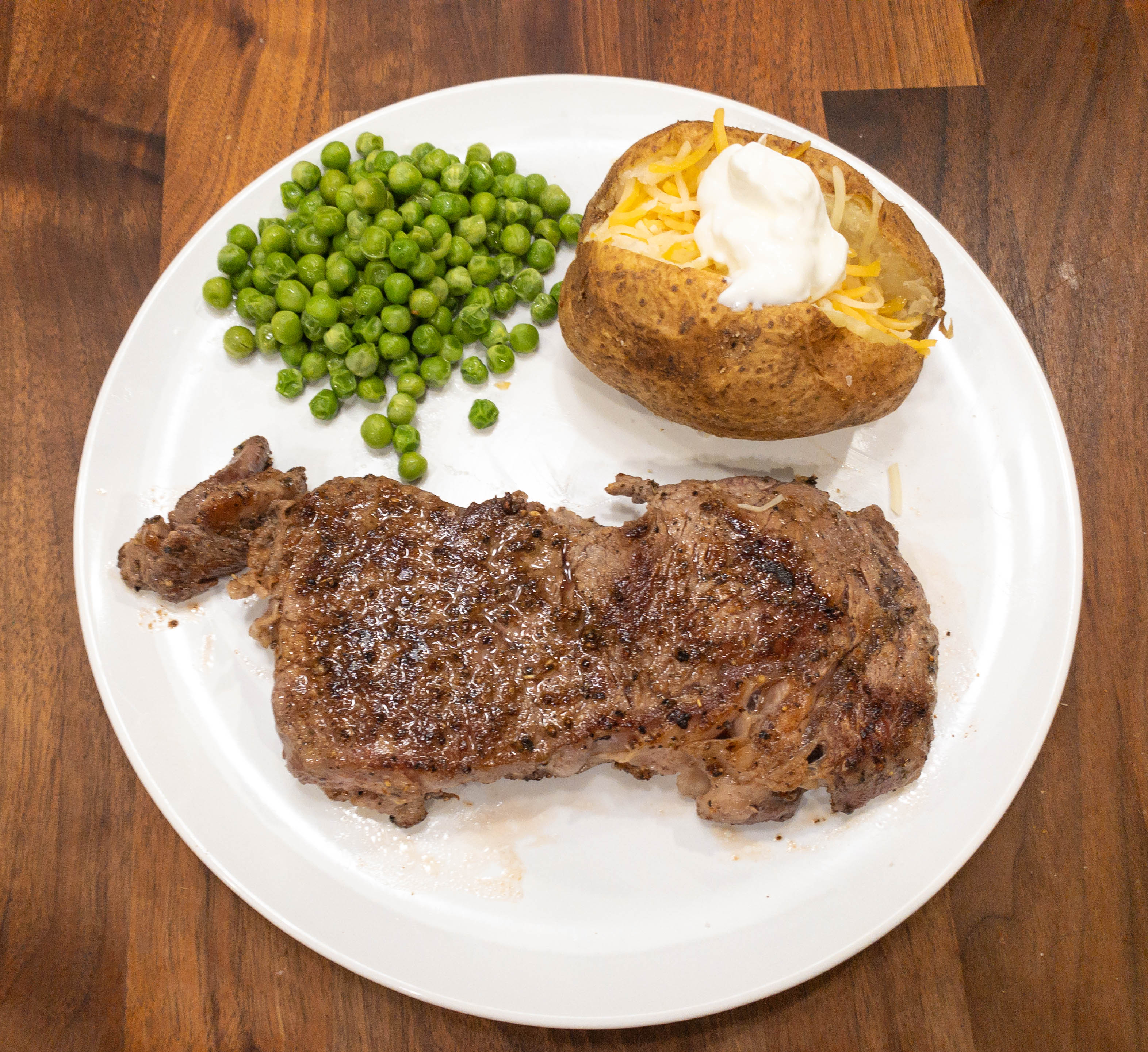 This time, I paired the steak with green peas and baked potato with cheese and cream!
As always, we want our steaks medium cooked to retain their juiciness and flavor.
This was so good! The meat was fine-grained and juicy, plus it's oozing with rich, beefy flavor.
There's generous marbling throughout.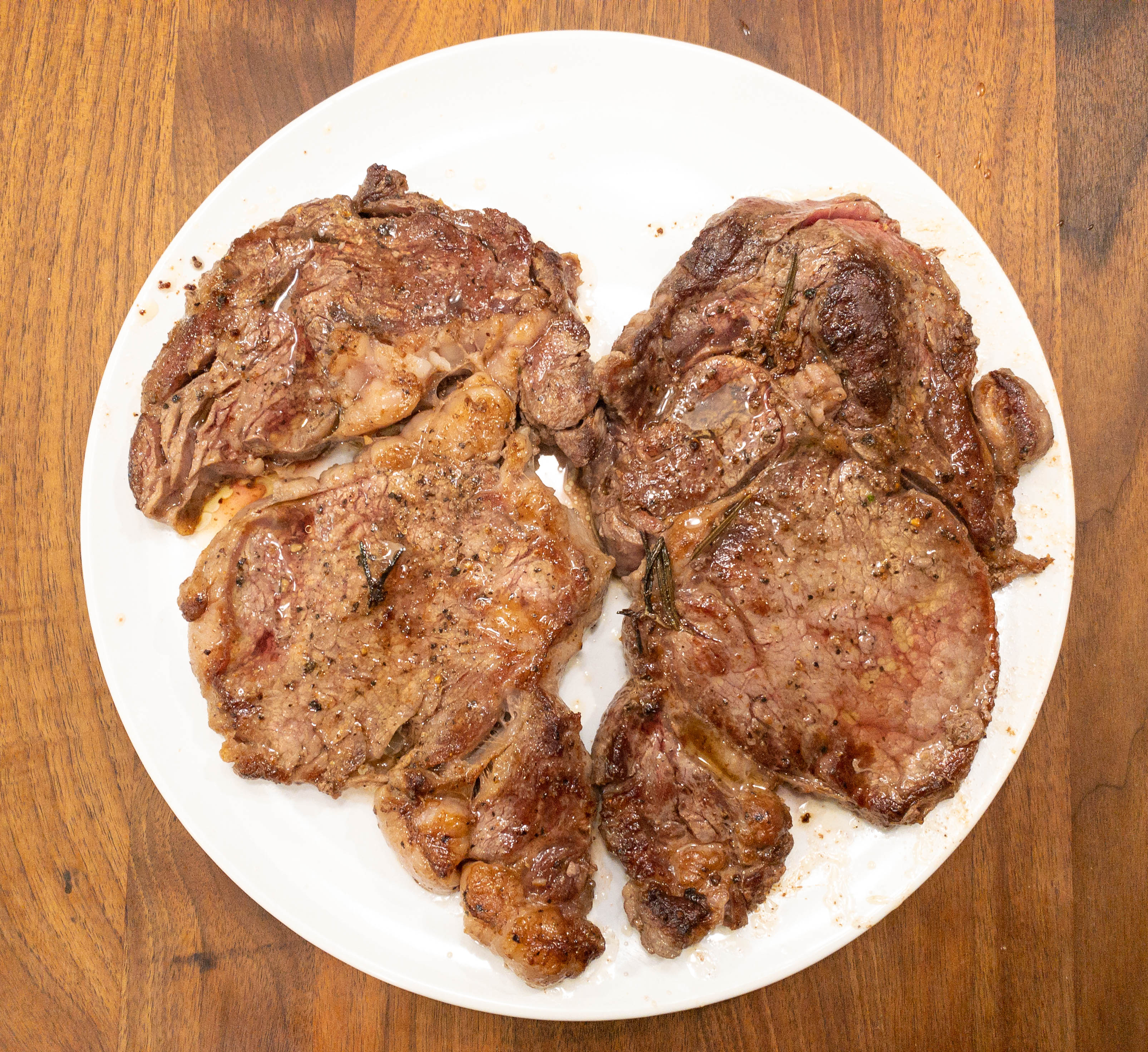 This is one of the most tender beef cuts I've had!
Here's another steak meal with zoodles!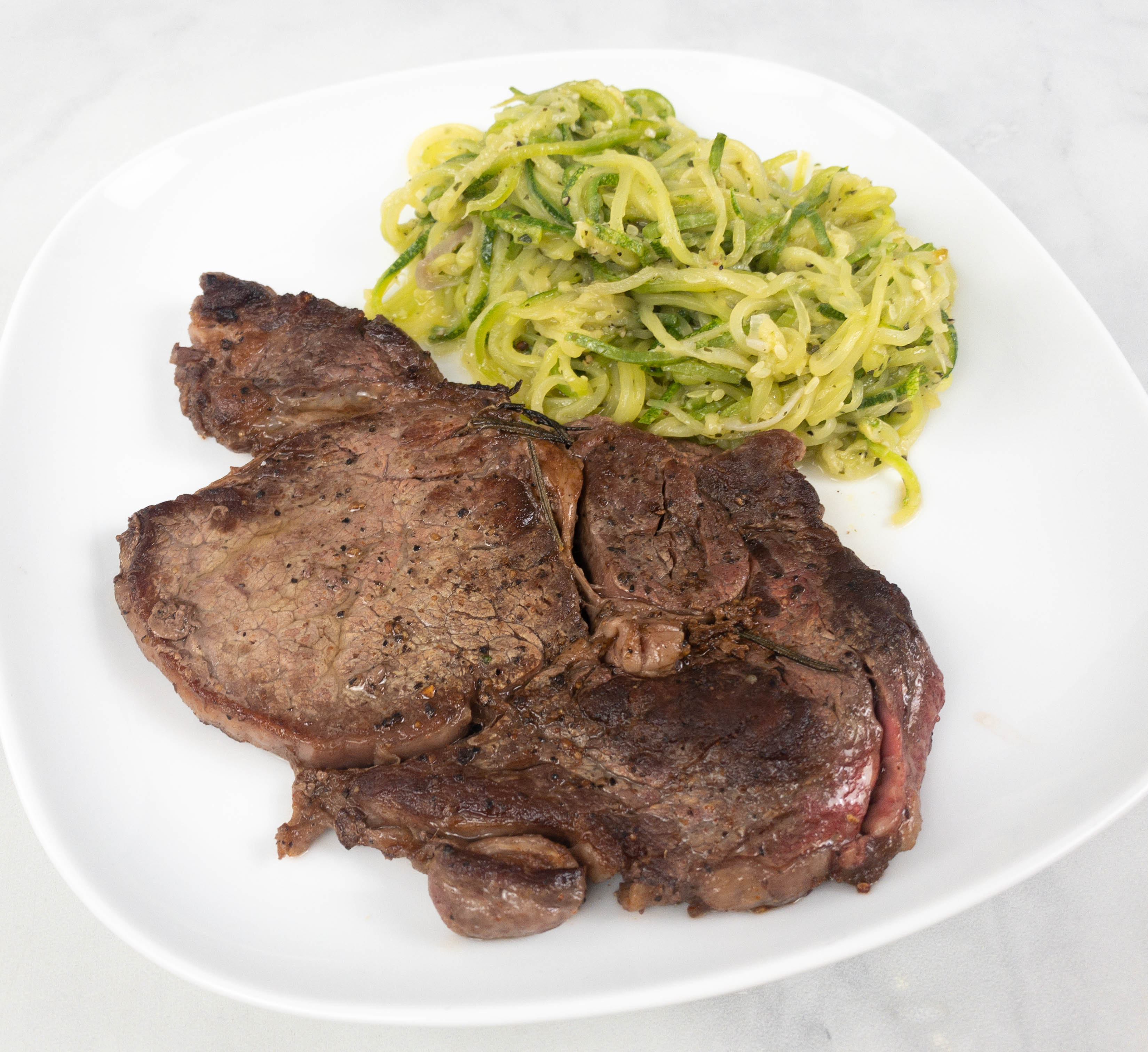 This meat was wet aged for 21 days, and hand trimmed and perfectly portioned.
You can sear this meat in a cast iron skillet or on a grill, it's totally up to you. We often cook them in an enameled cast iron pan – we can get it really hot, but the cleanup is easy, and we don't have to worry about seasoning the pan. It does discolor the enamel, but that isn't a concern for us – it is just a well-used pan!
Like the other meat from Rastelli's, this is certified by the USDA as raised and fed in a low-stress environment.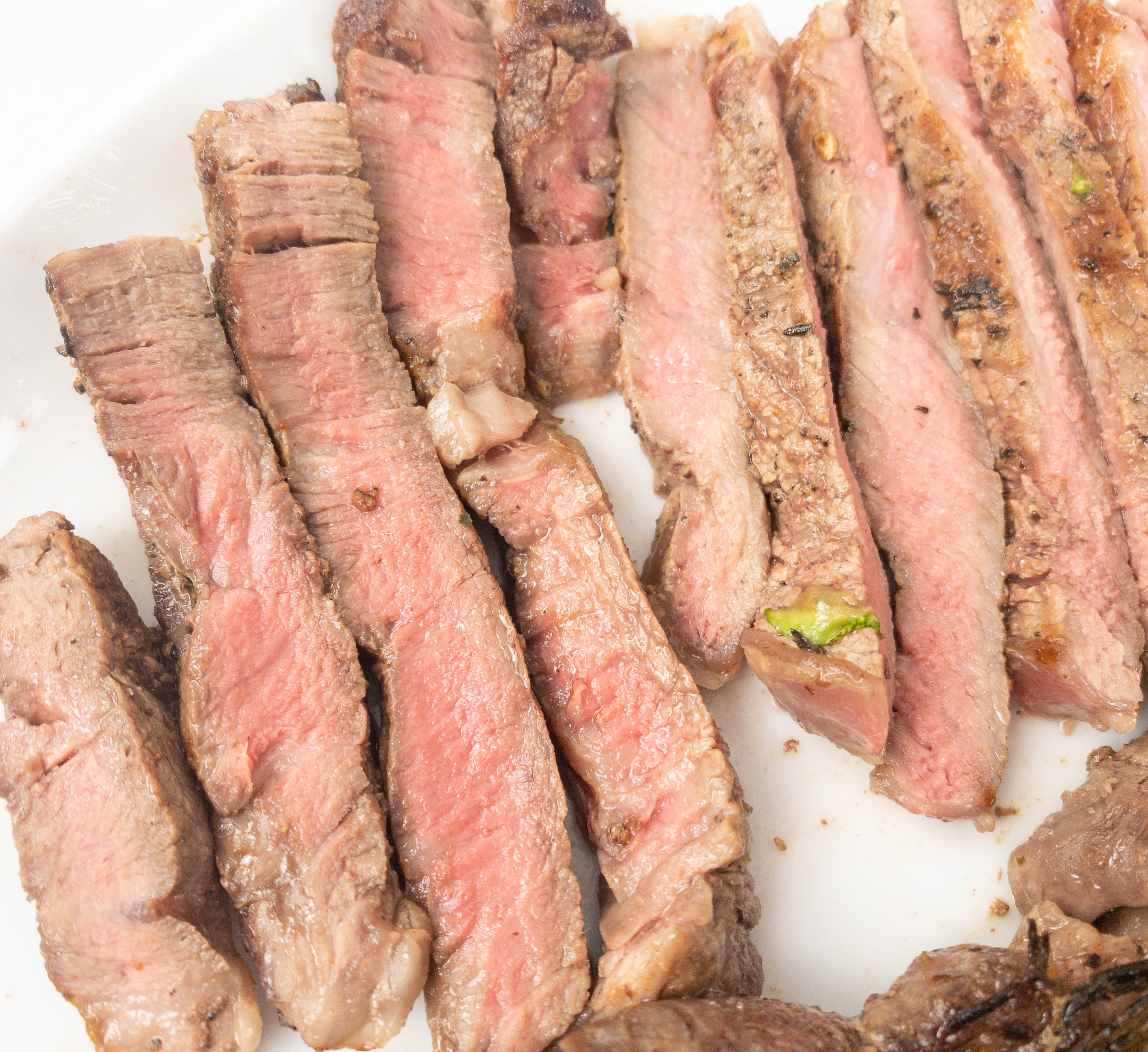 This steak is so good, it melts in your mouth!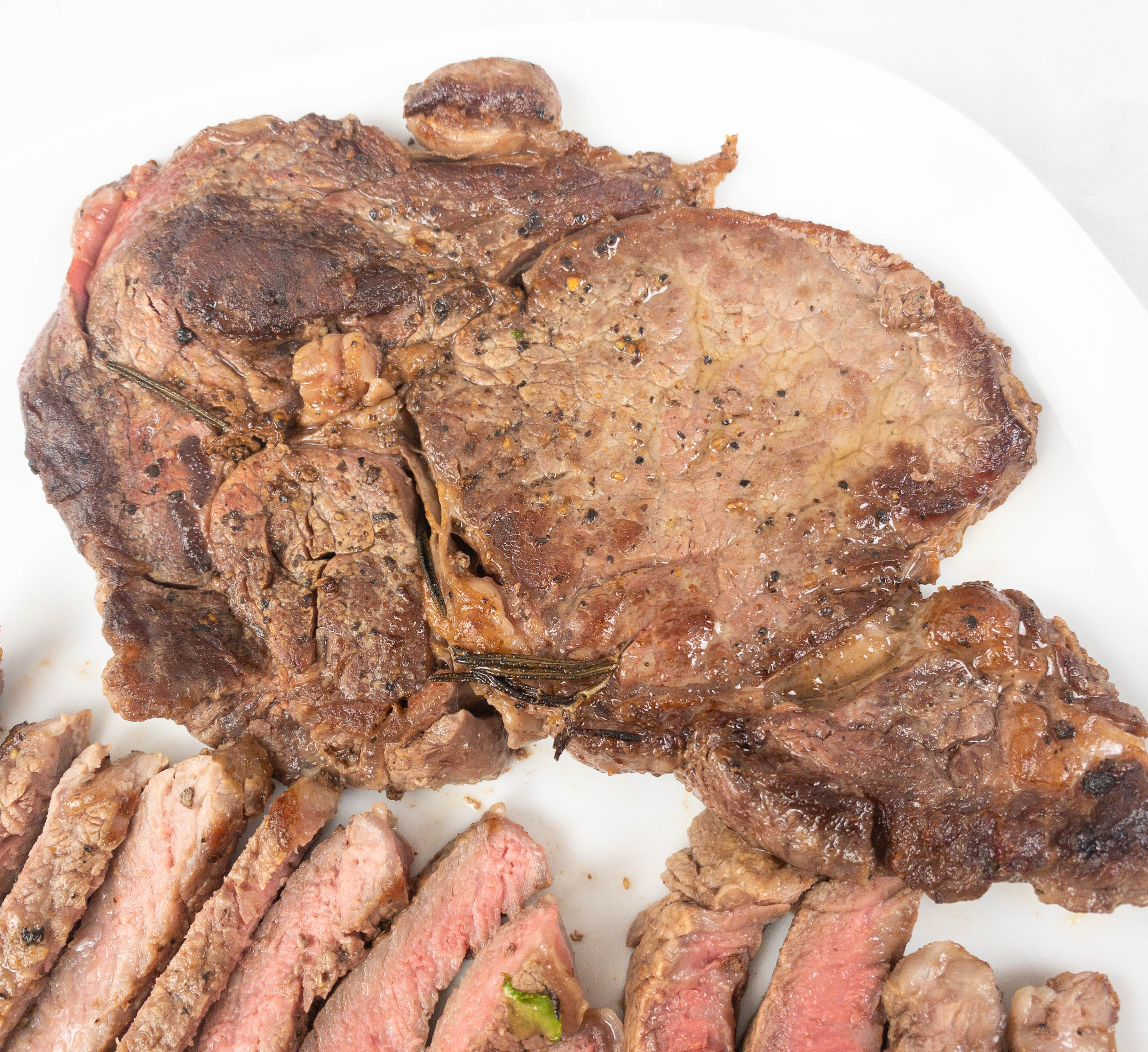 I'm definitely satisfied with the meat quality!
If you have a cookout coming up, Rastelli's offers premium meat products you can cook and enjoy with family or loved ones. Rastelli's Grilling Favorites include chicken sausages, bacon-wrapped fillet mignon, wagyu beef patties, and USDA prime black angus ribeye. Everything arrived frozen and fresh, thanks to the insulation in the box and their vacuum sealed packaging. I also love that the meats they offer don't contain any chemicals or antibiotics, making them really high quality. In case you want pre-prepared food that you just need to heat up and serve, Rastelli's also has Oven-Ready products that you can choose from. You can build your own box or even get a curated box! All in all, it's a convenient service whether for special dinners or occasions or simply when you have extra budget and you want to enjoy restaurant quality food at home!
What do you think of Rastelli's?