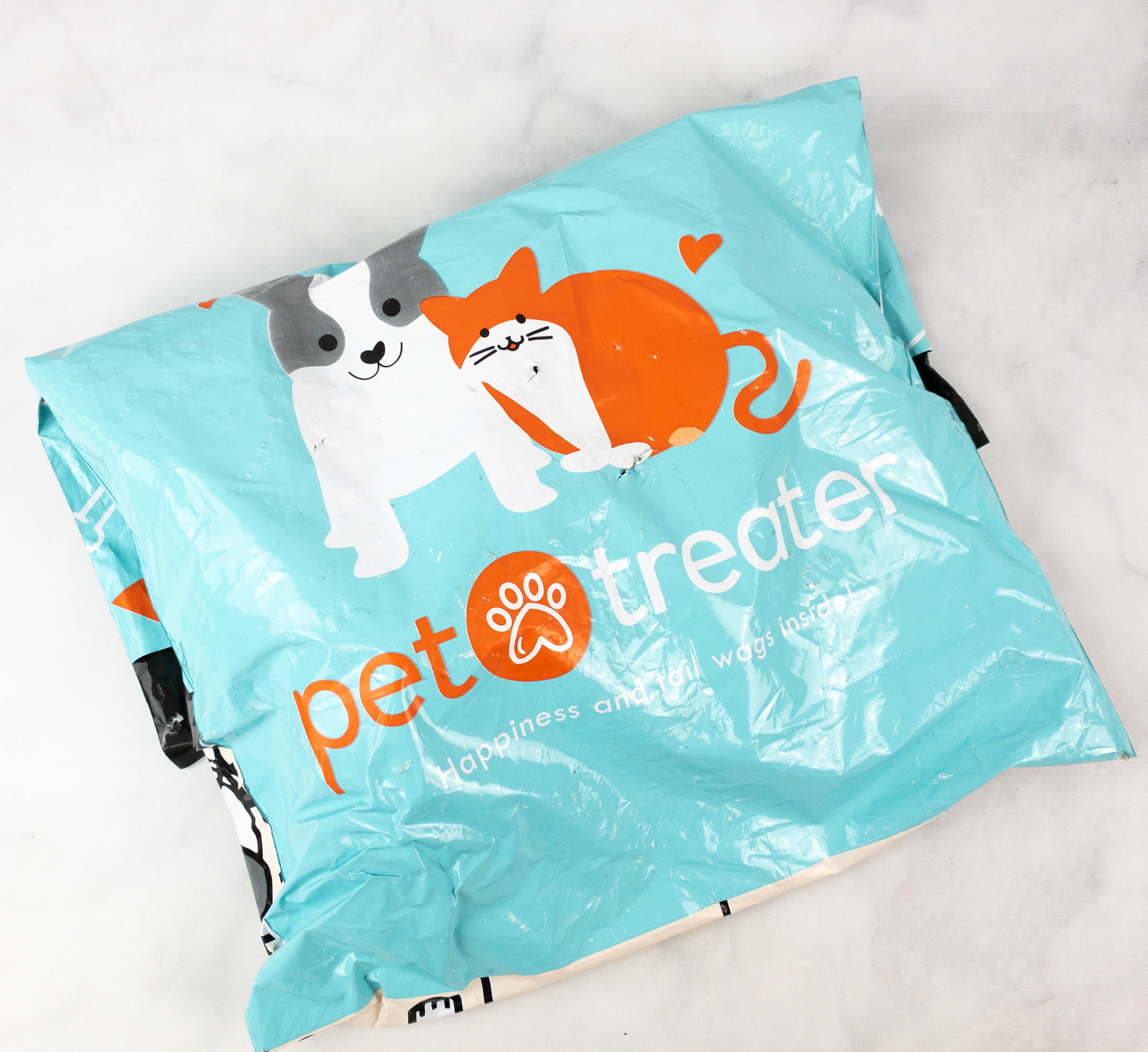 Pet Treater Dog Pack is a monthly dog subscription! Every month you receive at least one bag of treats made in the USA or Canada along with one toy each month for $15 and free shipping. Small, medium, and large dog options are available. Subscribers have access to secret deals and add-ons. It's formerly known as Mini Monthly Mystery Box for Dogs and Pet Treater Dog Box Mini. Pet Treater Dog Pack is a smaller version of Pet Treater's Deluxe Dog Pack. Both of these subscriptions made our reader's list of their favorite dog subscription boxes for 2021 and 2020!
DEAL: Get 10% off your first month with coupon code DOGPACK10.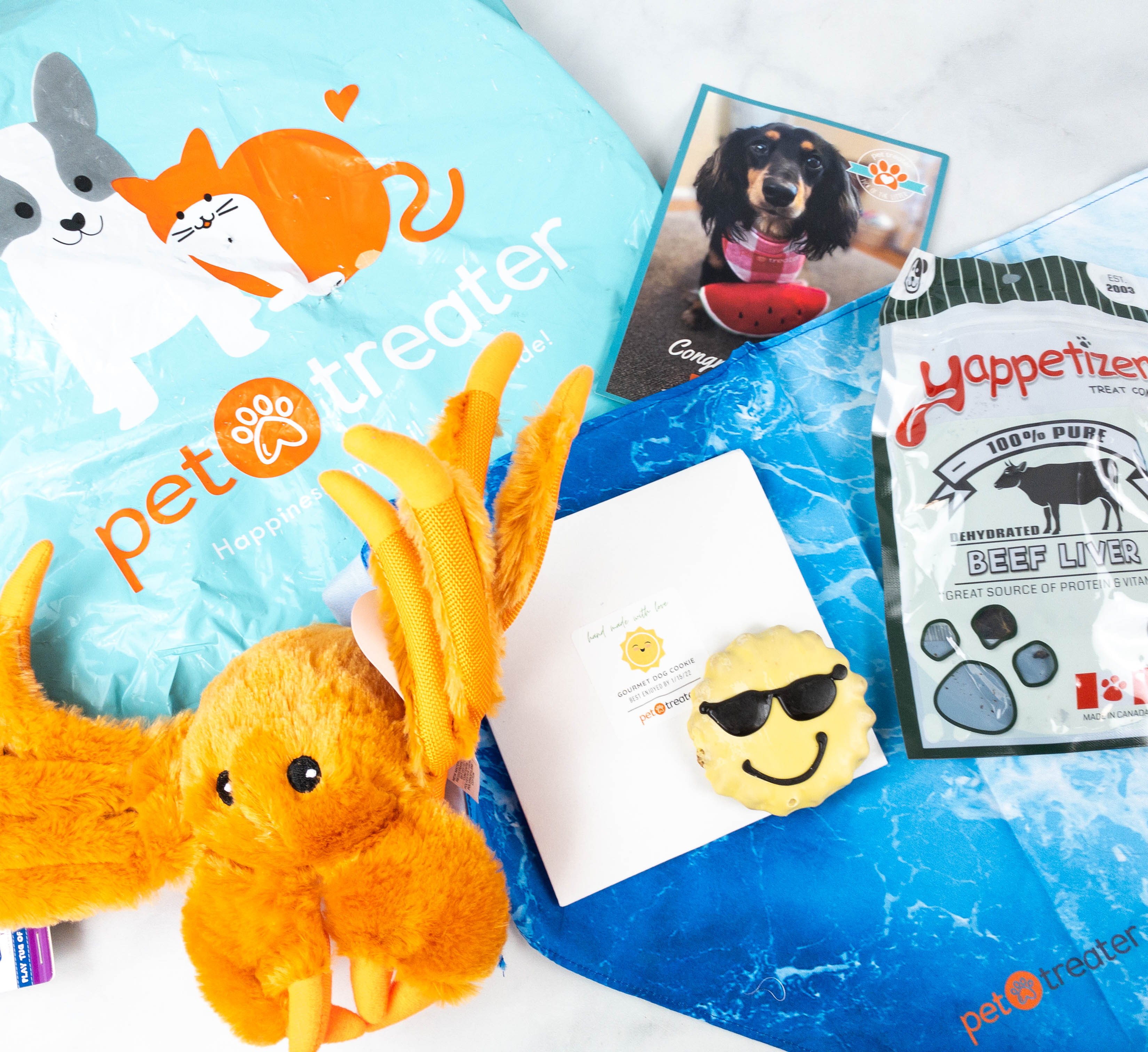 Everything in my August 2021 box!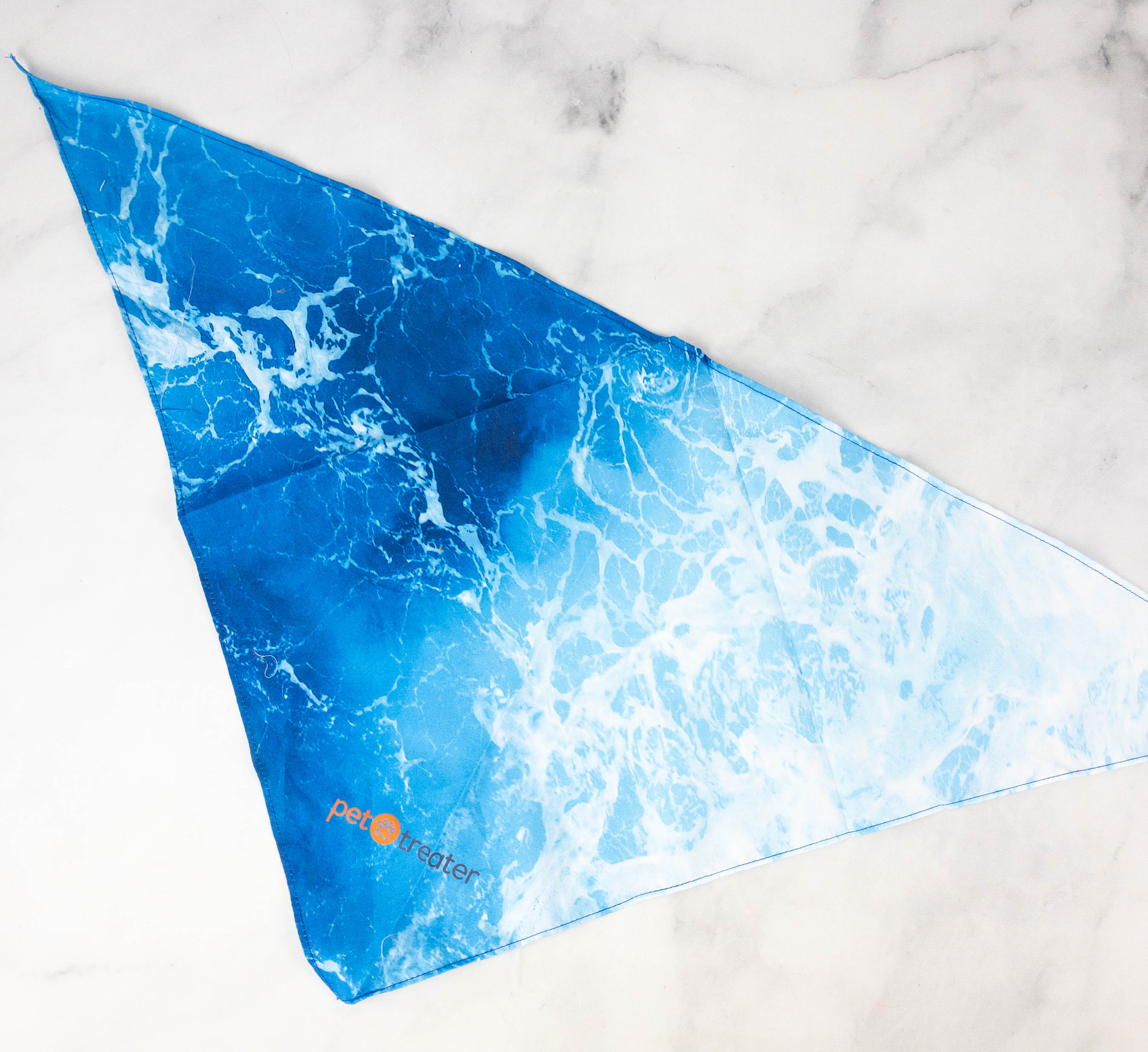 Bandana. Every Pet Treater Pack comes with an exclusive bandana made from soft and lightweight fabric. This month the design features wave patterns all over!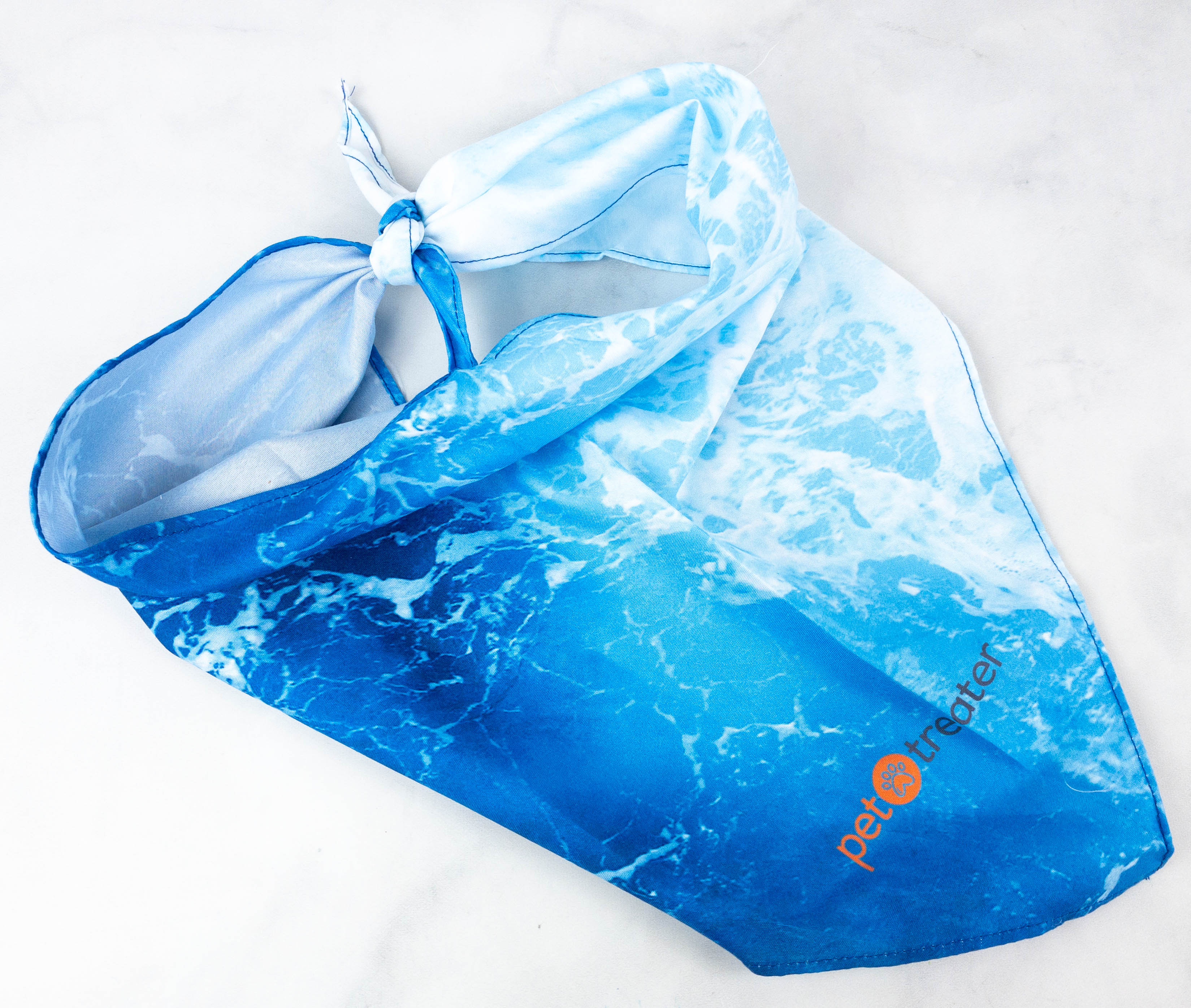 Pet Treater's logo can be found at the bottom part of the bandana.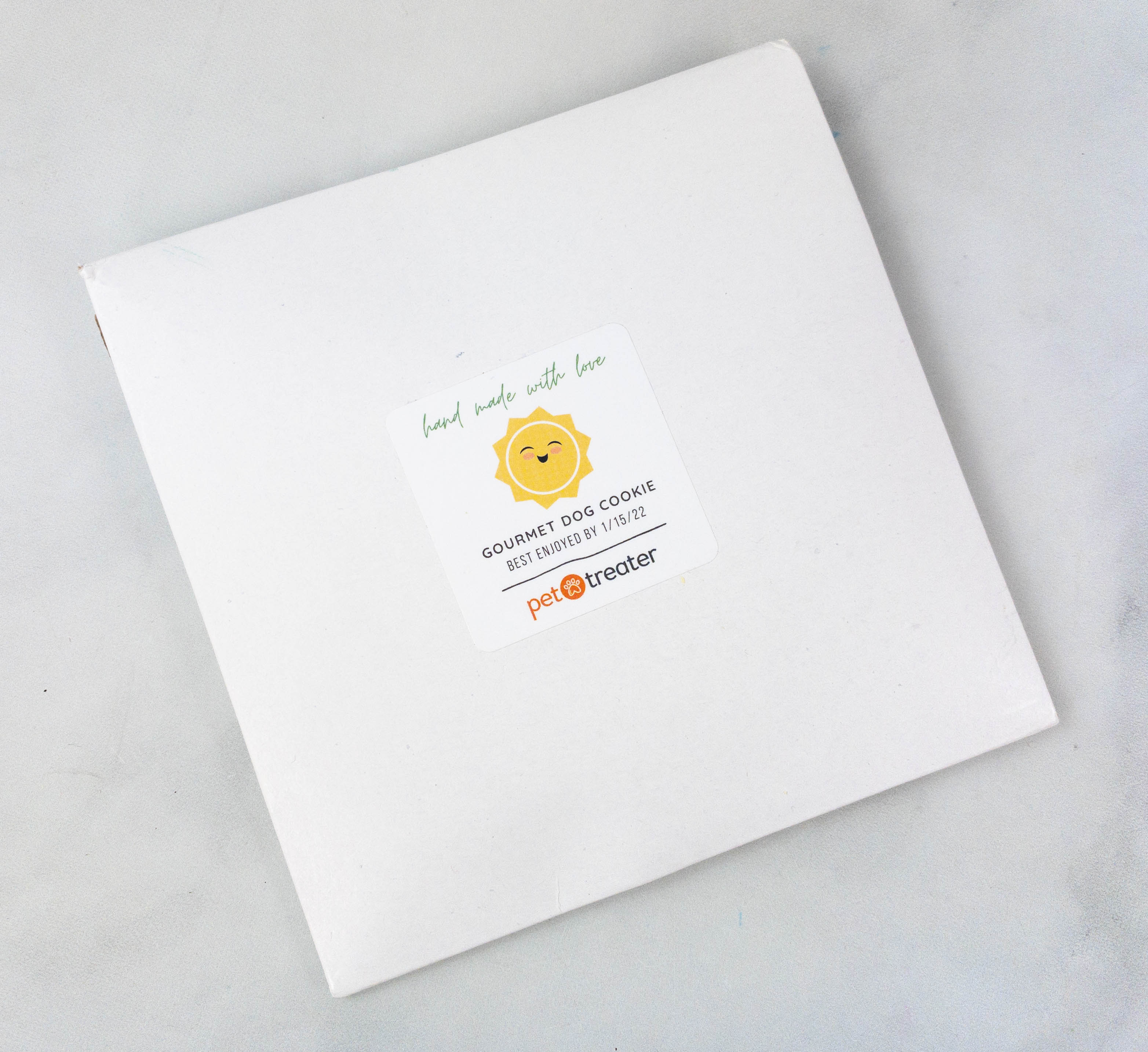 Gourmet Dog Cookie. Here's another staple in every Pet Treater box, a gourmet cookie for dogs!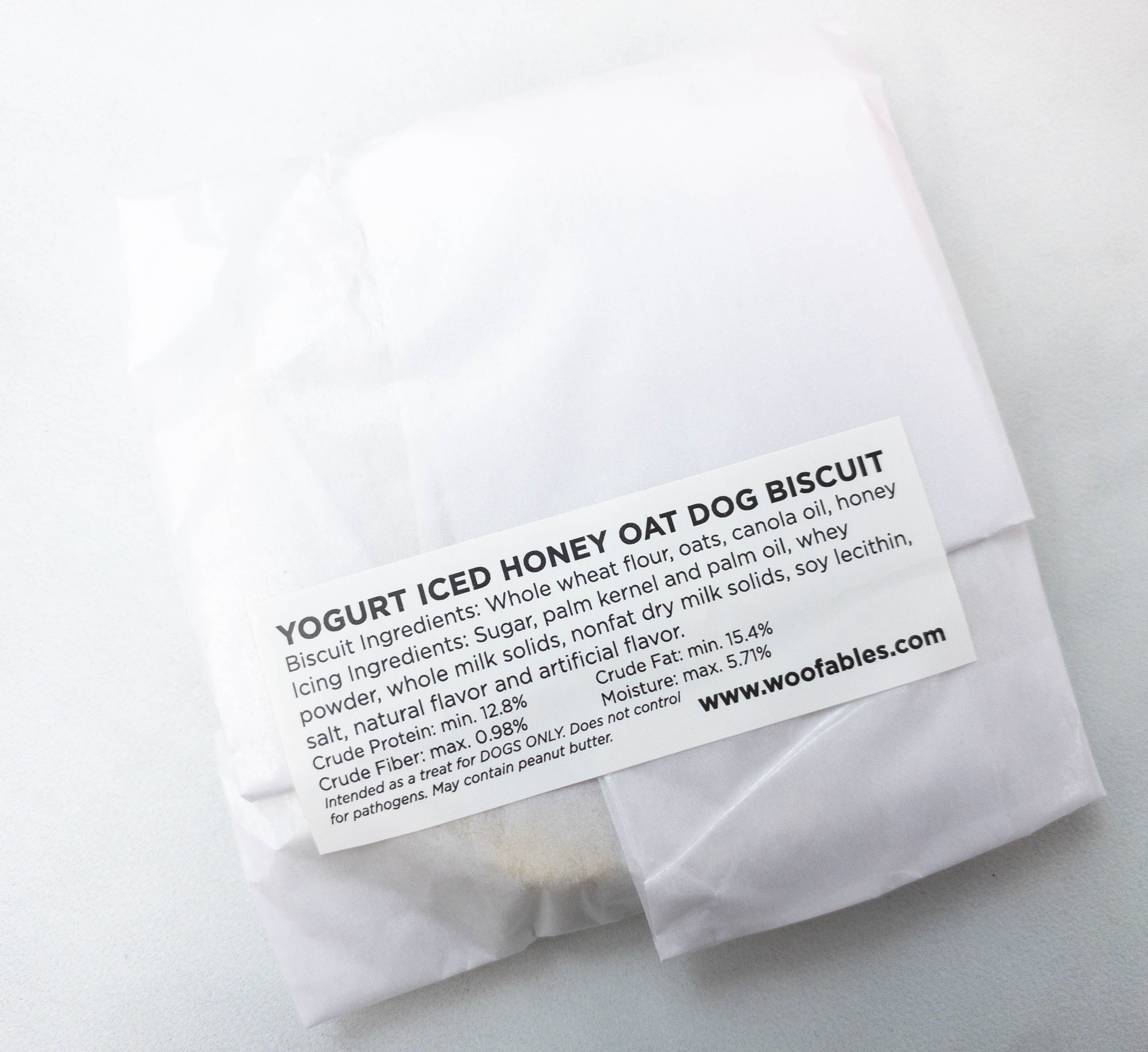 The biscuit is made from premium ingredients that include whole wheat flour, oats, canola oil, and honey.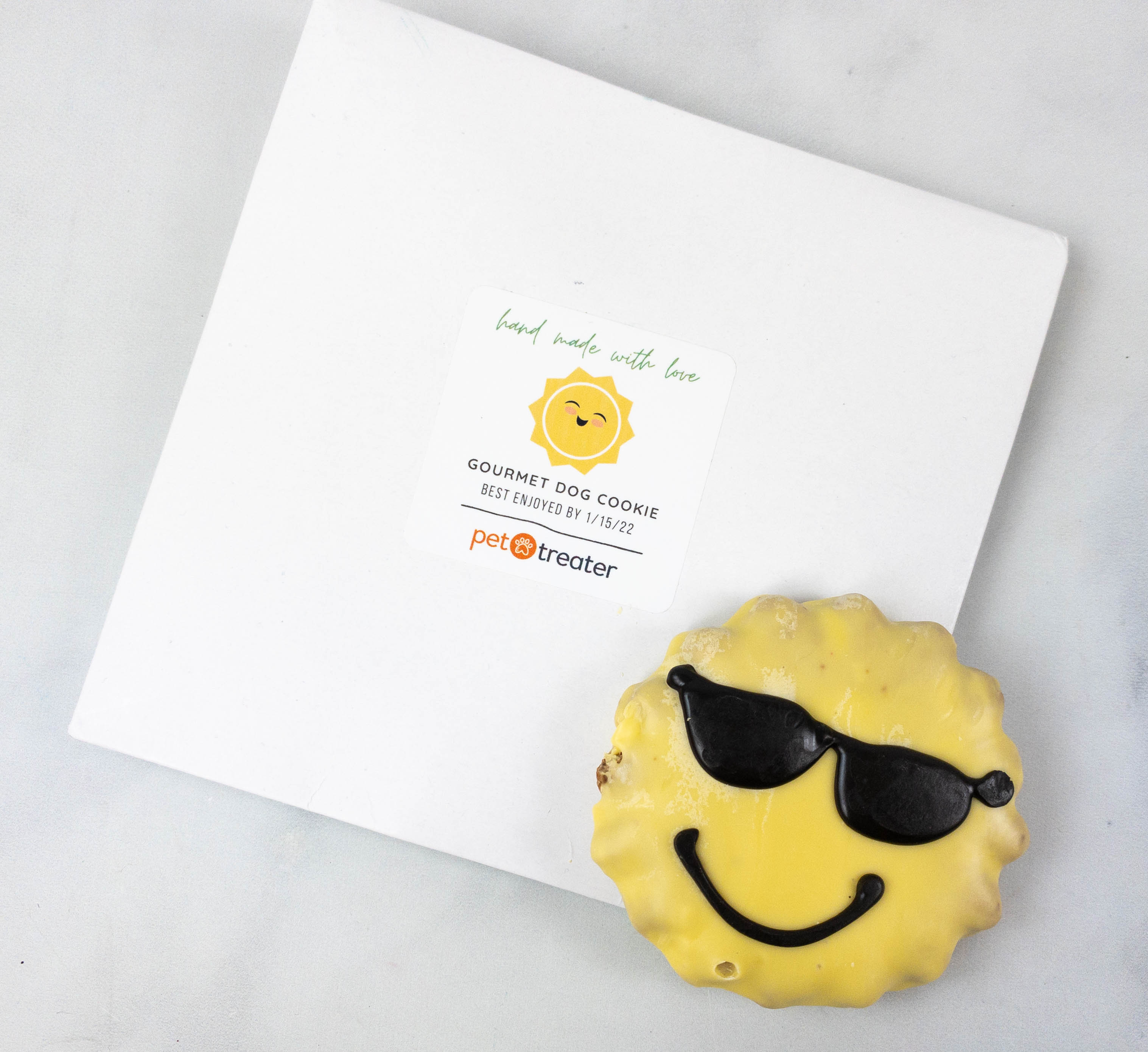 The cookie even has dog-friendly icing on top, which makes it look like the sun wearing sunglasses with a beautiful smile on its face.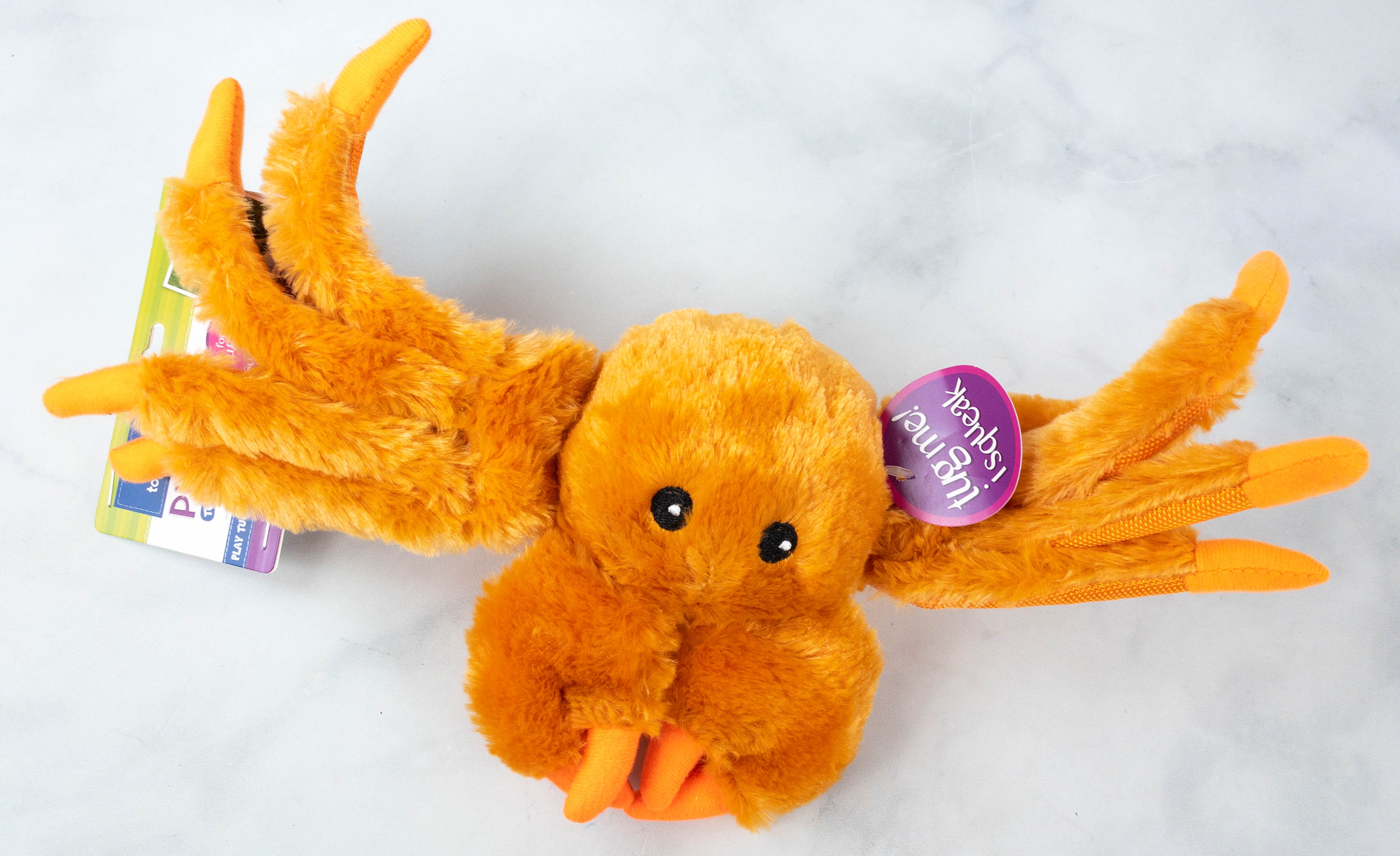 Top Paw Play Tug 'N Squeak Dog Toy. This month's featured toy is a crab plushie, and it's great for playing tug of war! It's also an interactive toy that squeaks when the handles are pulled.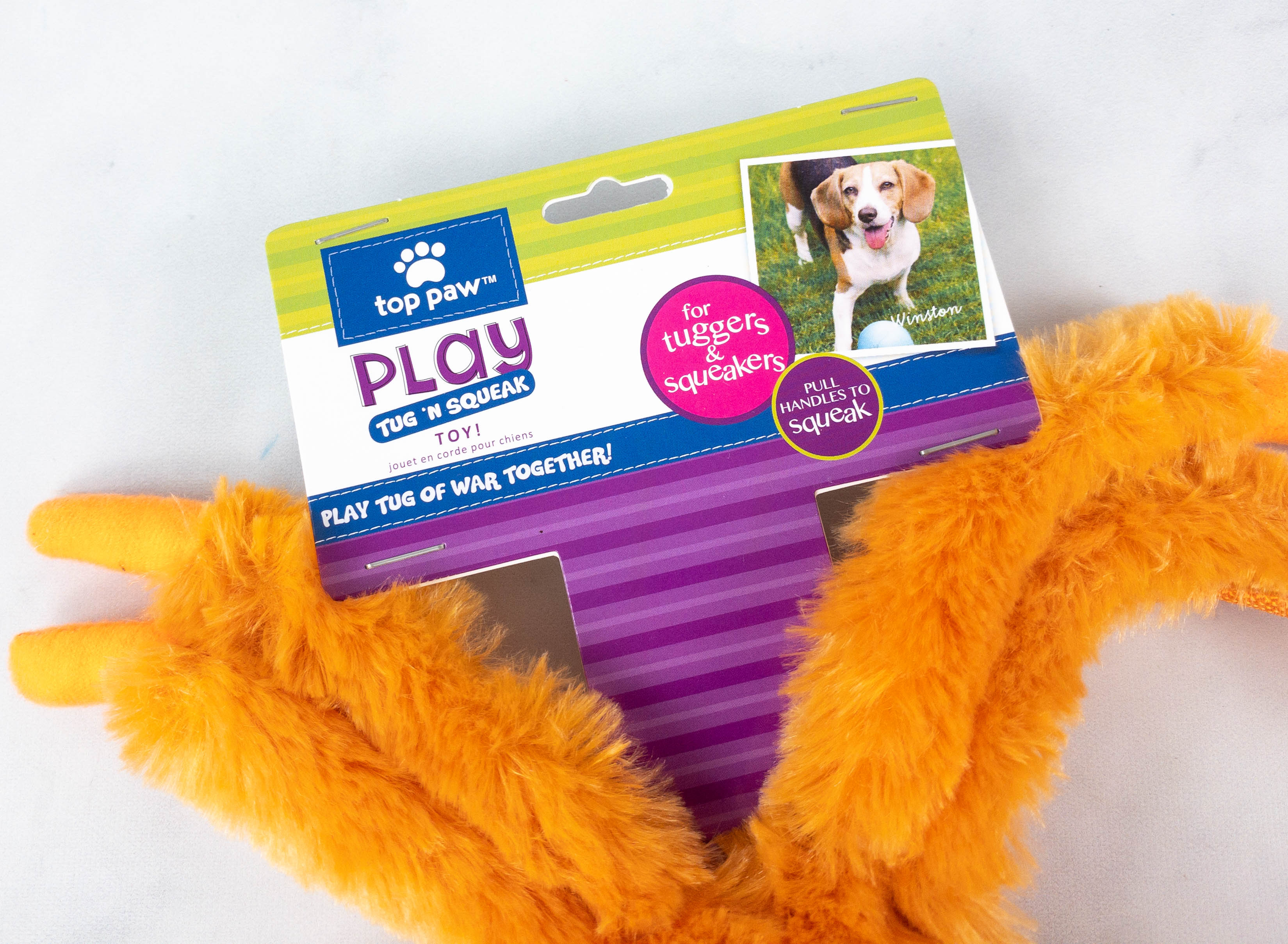 It also has a soft texture which makes it safe to play with.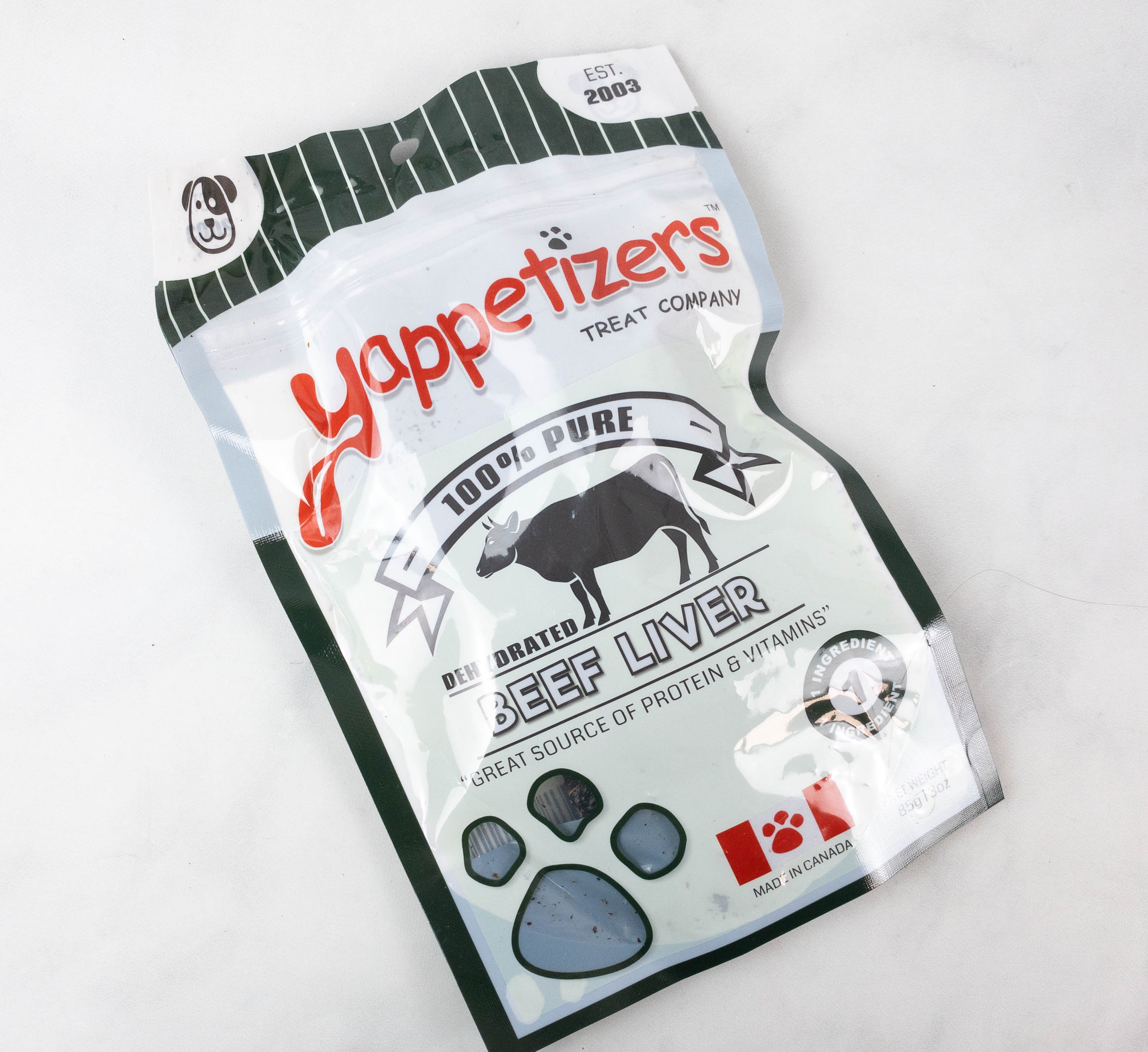 Yappetizers Beef Liver Dog Treats. Here's a pack of dog treats made from beef liver, a great source of vitamin A and iron.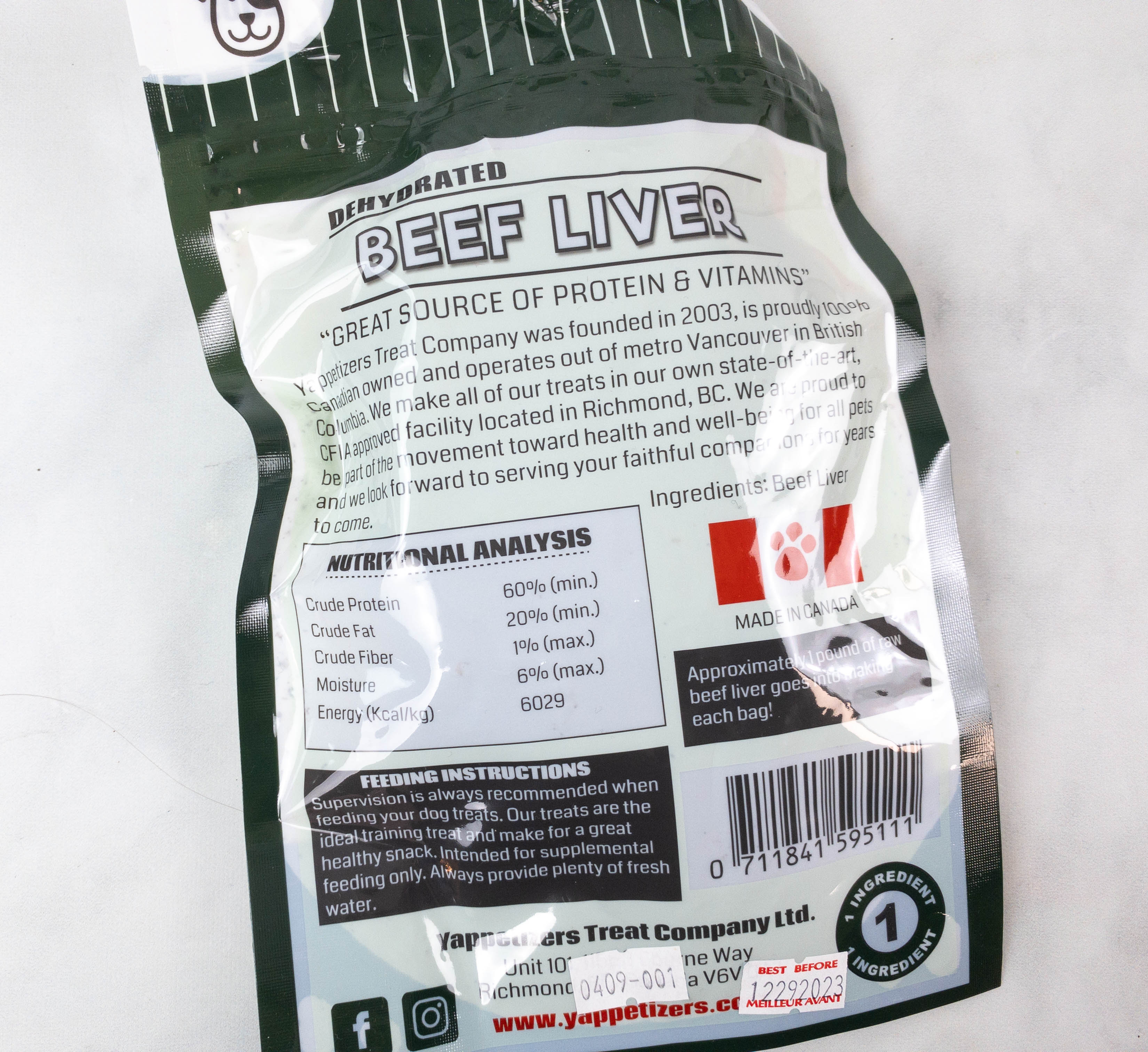 The label says that this treat is made in Canada. Also, approximately 1 pound of raw beef liver goes in each bag.
It's dehydrated to help retain all the flavors and nutrients. This beef liver treat can also be broken down into smaller pieces to make it more suitable for smaller dogs.
Here's Dean and Buffy anticipating their new snack!
It's another well-curated Pet Treater Dog Pack! Since it's beach-themed, it includes a squeaky crab toy perfect for playing tug of war! Of course, there's also a snack and this month, it's dehydrated beef that can be broken down into smaller pieces. They didn't forget to include a gourmet cookie with icing either! Another staple item is the bandana. The featured design for this month are inspired by ocean waves. If you're looking for a dog subscription for starters, this is a good choice. In case you're ready for more toys and snacks for dogs, they offer a Deluxe box as well!
What do you think of this month's Pet Treater Dog Pack?