OwlCrate is a monthly subscription of YA books and bookish items. Each OwlCrate contains one new Young Adult novel, as well as 3-5 other bookish items all matched to the monthly theme. OwlCrate always sends the best items to go along with their theme with the hottest new books. OwlCrate's YA book subscription made the list in our 2021 readers' choice of the best subscriptions for teens!
DEAL: Use coupon code HELLO15 to save 15% on your first subscription!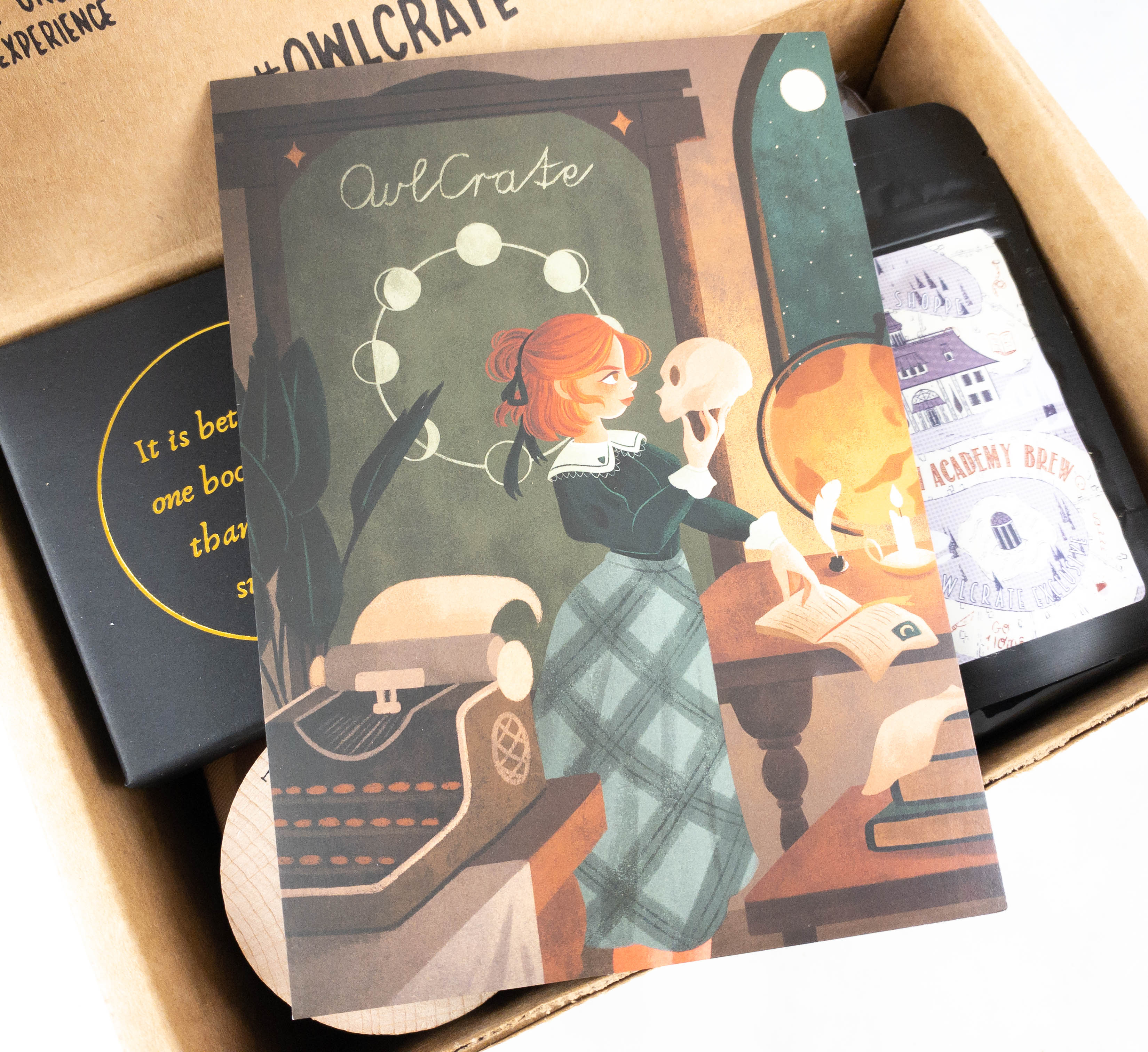 The items arrived in a sturdy brown box with Owl Crate branding.
August's theme is DARK ACADEMIA!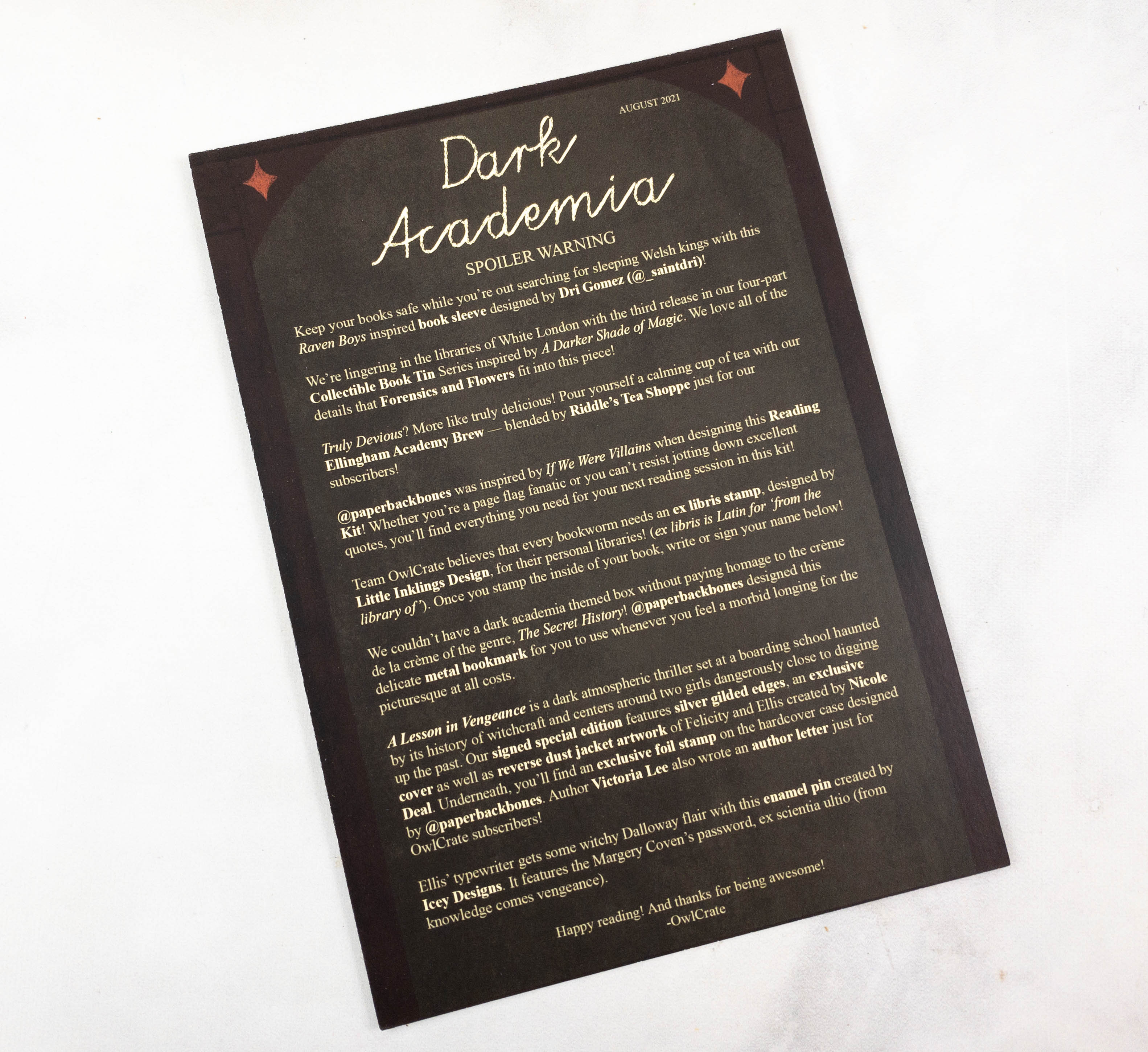 The flip side of the info card contains some spoiler warnings.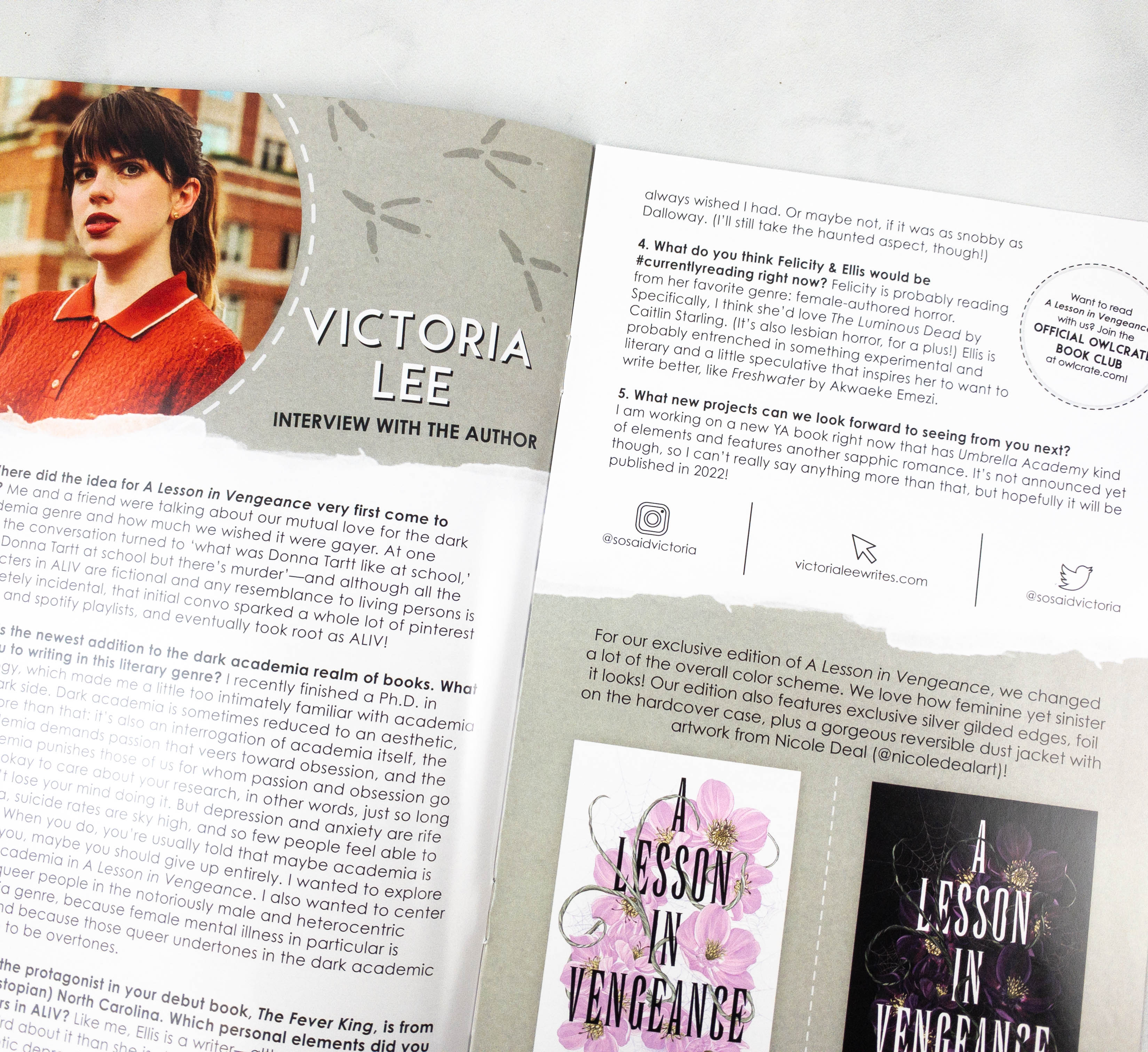 OwlCrate altered the original color palette of the featured book's cover. A comparison is provided in the booklet. It also includes an interview with this month's featured author, Victoria Lee. Knowing what inspired the author to pen a story can help us understand the book better.
The mini-magazine also included some fun activities and an interview with a vendor, Dri Gomez. There are even book suggestions for those who liked the featured book this month.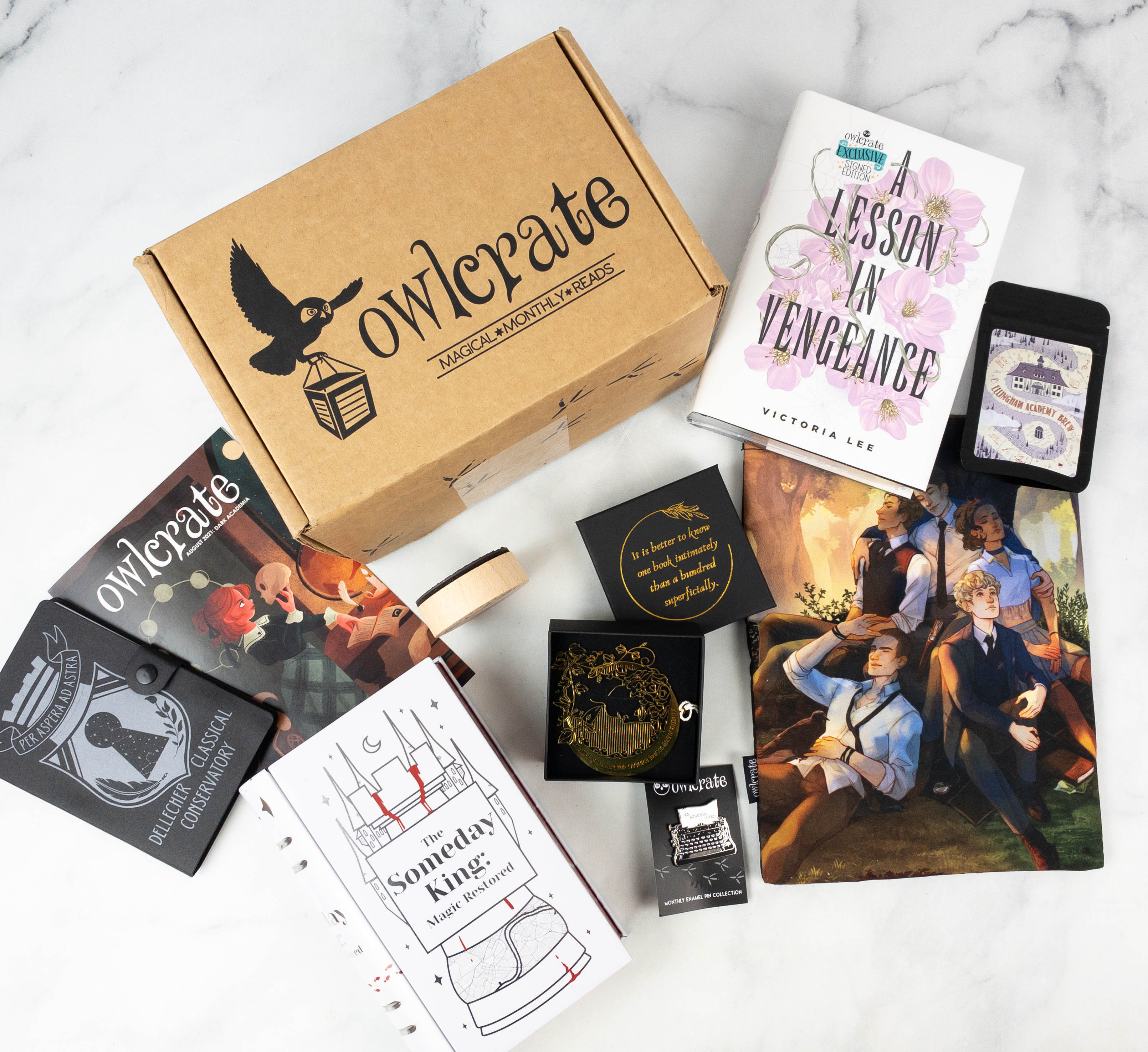 Everything in our August 2021 OwlCrate!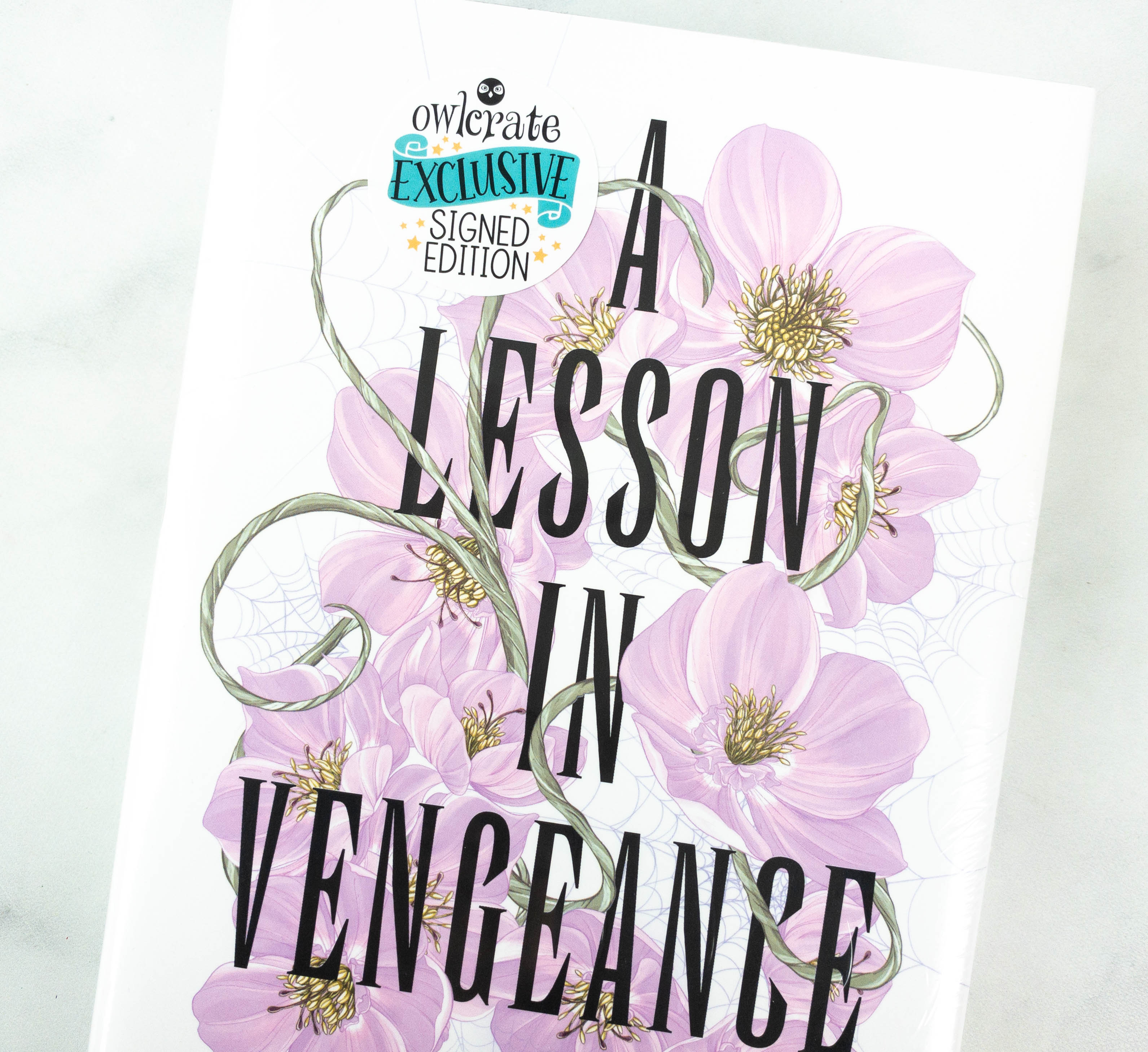 This sticker indicates that the book is an OwlCrate Exclusive signed edition.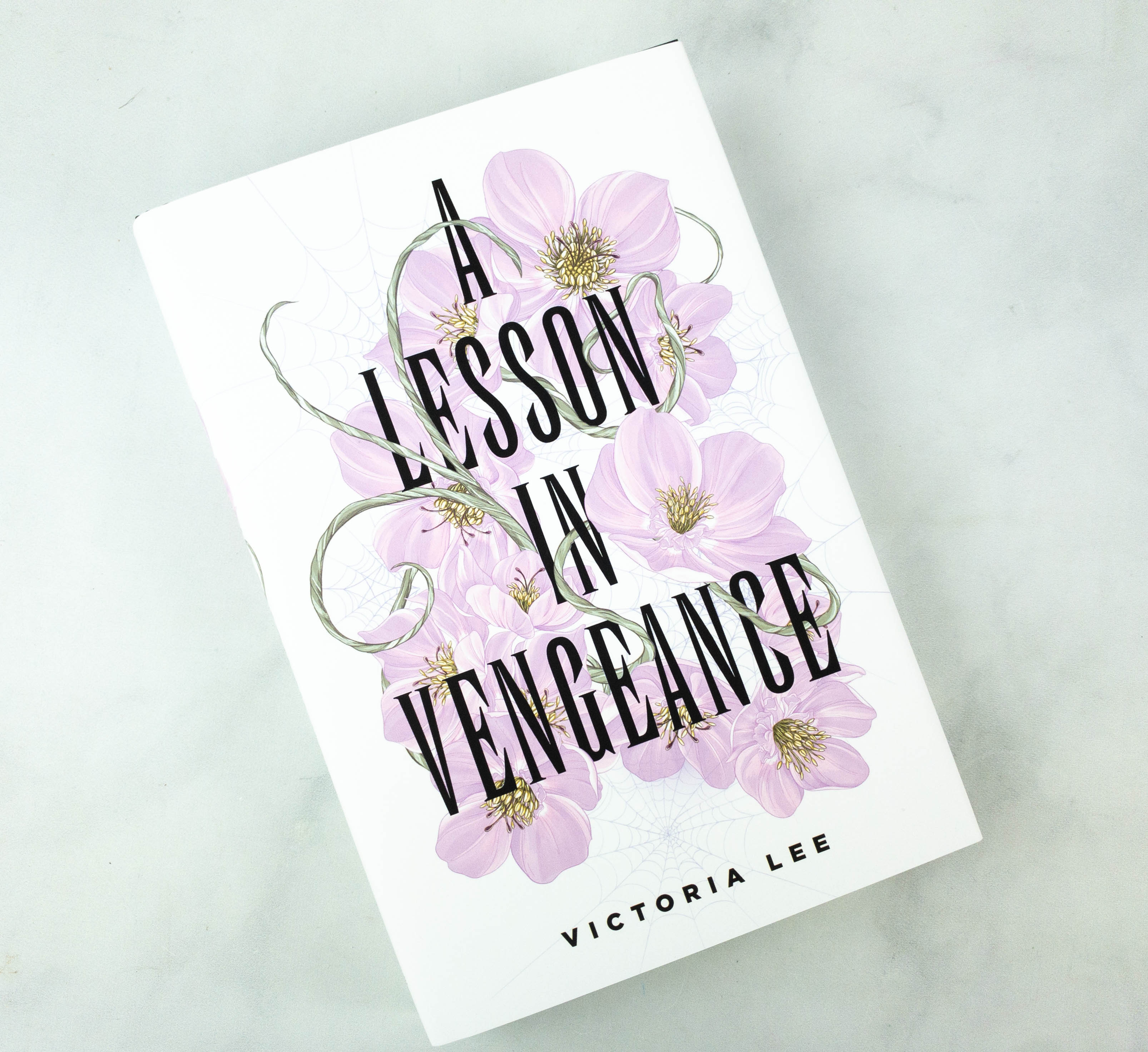 A Lesson In Vengeance by Victoria Lee ($)
A dark, twisty thriller about a centuries-old, ivy-covered boarding school haunted by its history of witchcraft and two girls dangerously close to digging up the past. The dangerous romance and atmospheric setting makes it a perfect read for fans of dark academia.

The history of Dalloway School lives in the bones it was built on. Five violent deaths in the first ten years of its existence. Sometimes you can still smell the blood on the air.

It wasn't until Felicity enrolled that she fell in love with the dark. And now she's back to finish her senior year after the tragic death of her girlfriend. She even has her old room in Godwin House, the exclusive dormitory rumored to be haunted by the spirits of the five Dalloway students who died there—girls some say were witches.

It's Ellis Haley's first year at Dalloway. A prodigy novelist at seventeen, Ellis is eccentric and brilliant, and Felicity can't shake the pull she feels to her. So when Ellis asks for help researching the Dalloway Five for her second book, Felicity can't say no.

Dalloway's occult lore is everywhere, and the new girl won't let Felicity forget it. But when the past begins to invade on the present, Felicity needs to decide where she stands. The soil under her feet is bloody with Dalloway's history. But so is the present. Is it Dalloway—or is it her?
It also includes a letter from the author, Victoria Lee.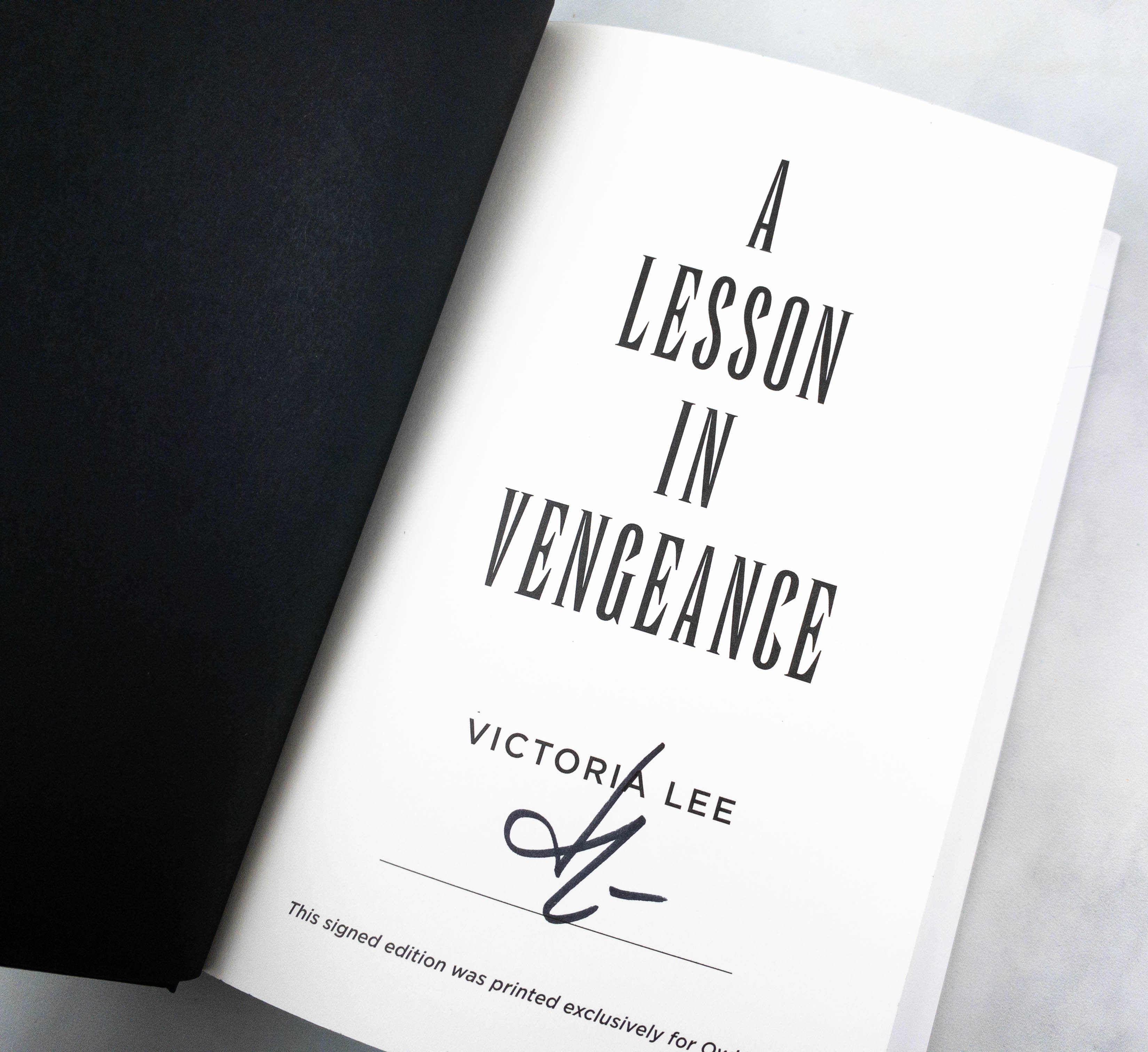 Here's a look at the signed page!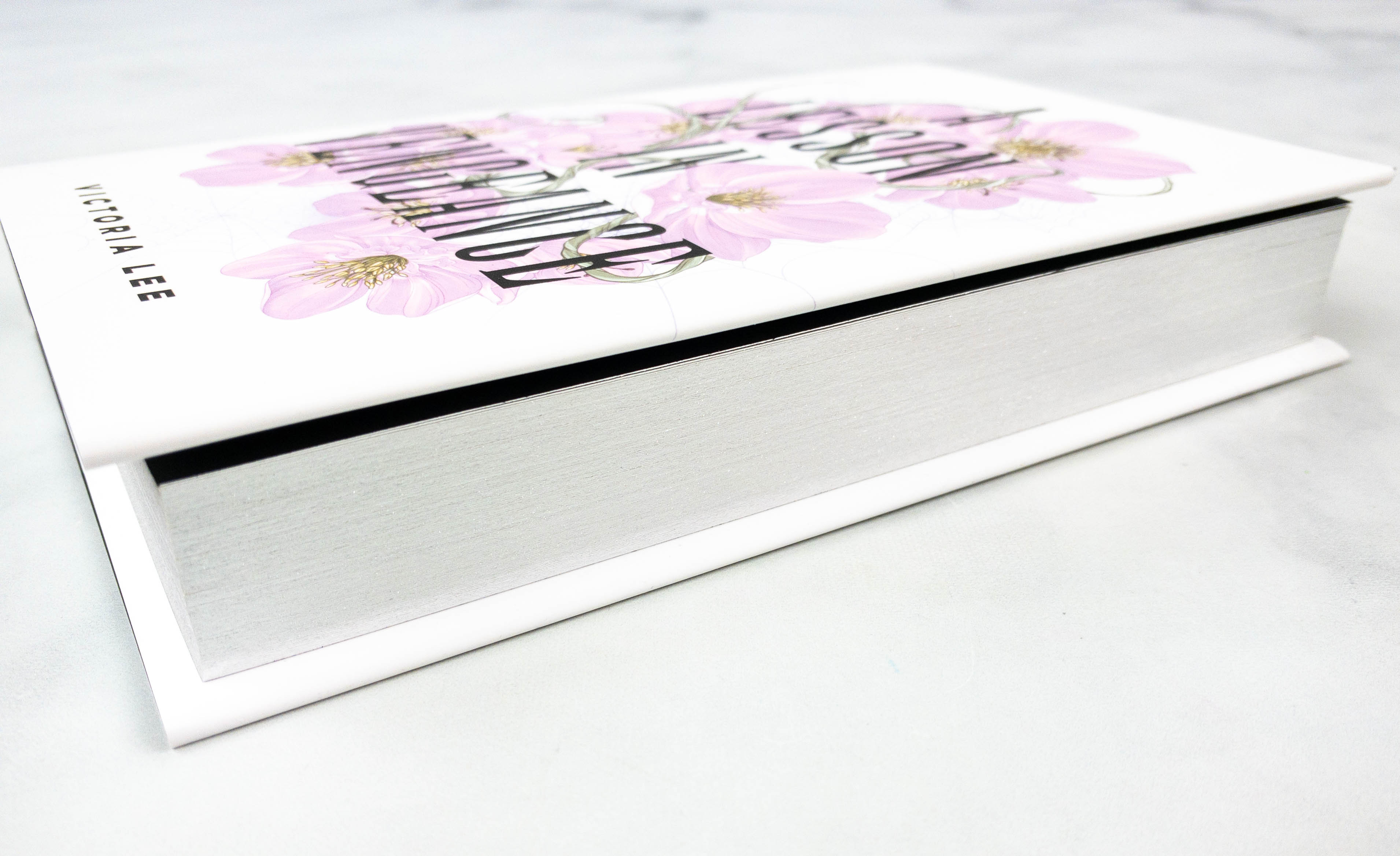 I love that it's a hardbound copy and that it features silver gilded edges (hard to see in the photo!). How beautiful!
This is a great pick for fans of gothic thrillers! The author has an impeccable writing style that easily evokes a mysterious atmosphere. The story has lesbian protagonists and features a sapphic relationship. It's a thought provoking read overall.
On the flip side of the exclusive book cover, there's an exclusive artwork created by Nicole Deal. It features the protagonists, Felicity and Ellis. Meanwhile, the hardcover case features an exclusive foil stamp.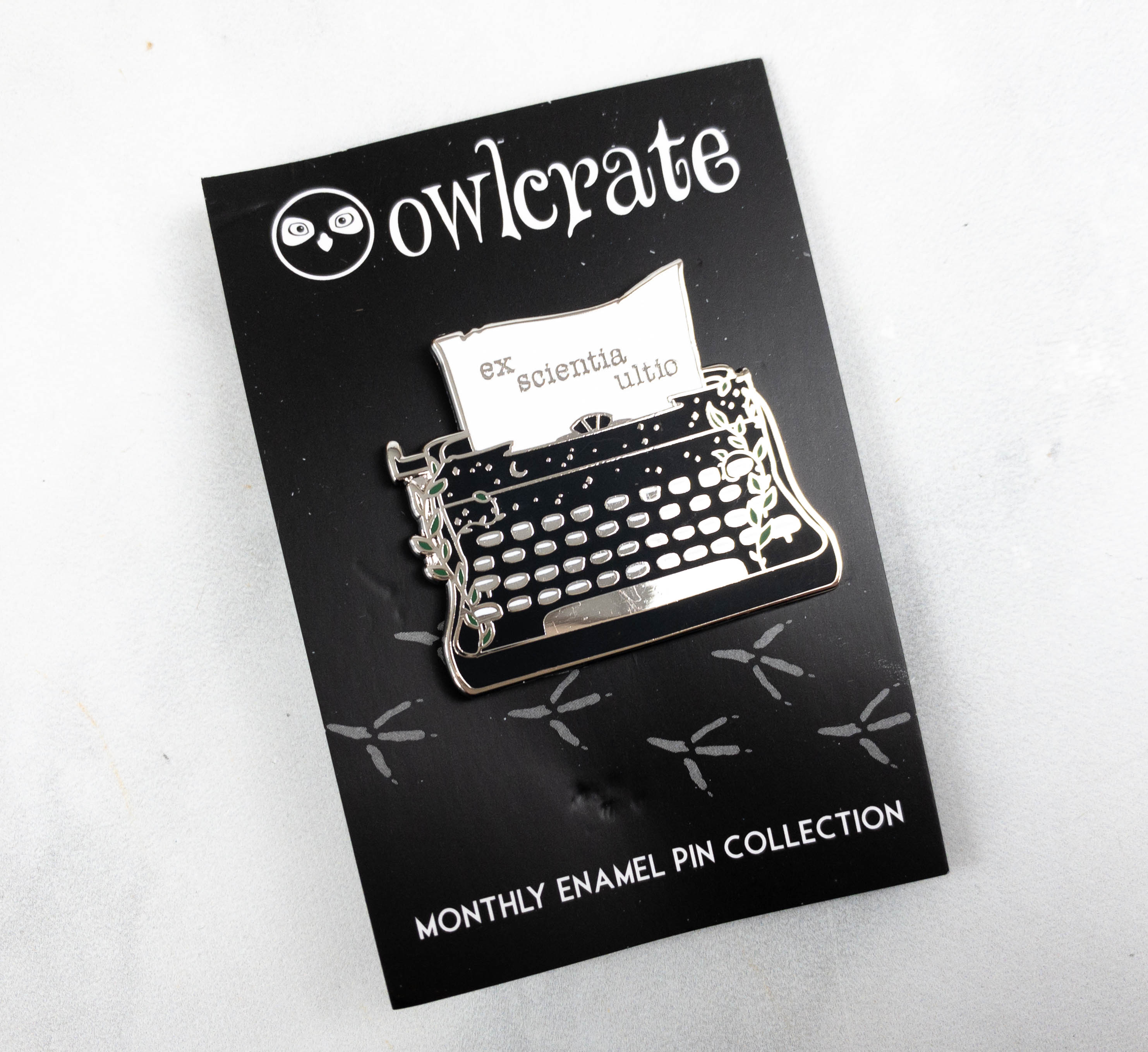 Enamel Pin. This beautiful pin is made by Icey Designs exclusively for Owl Crate. It resembles a typewriter and it features the Margery Coven's password, "ex scientia ultio" which means "from knowledge comes vengeance."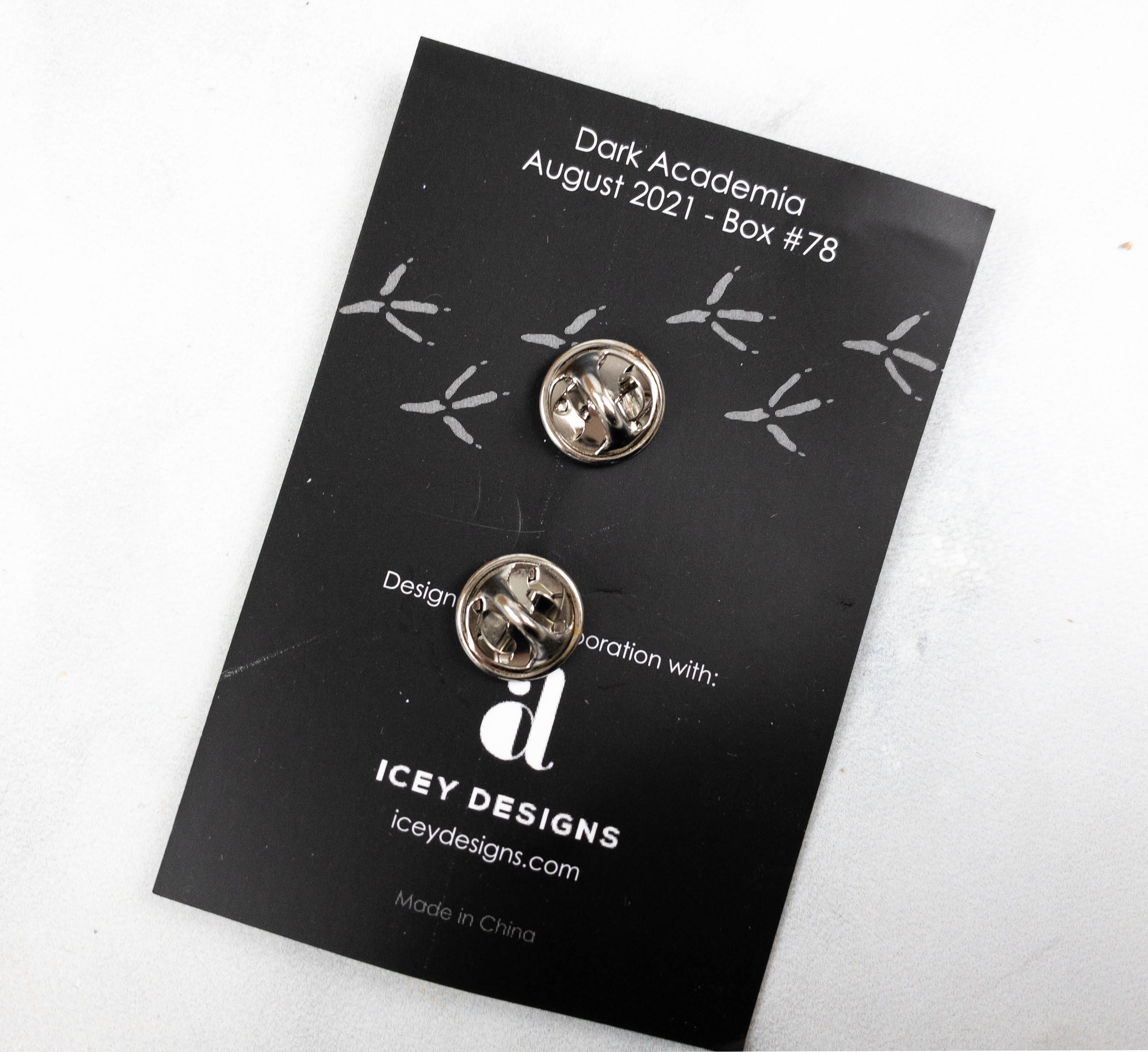 There are 2 posts that enable the pin to be securely attached on a bag, jacket, or banner!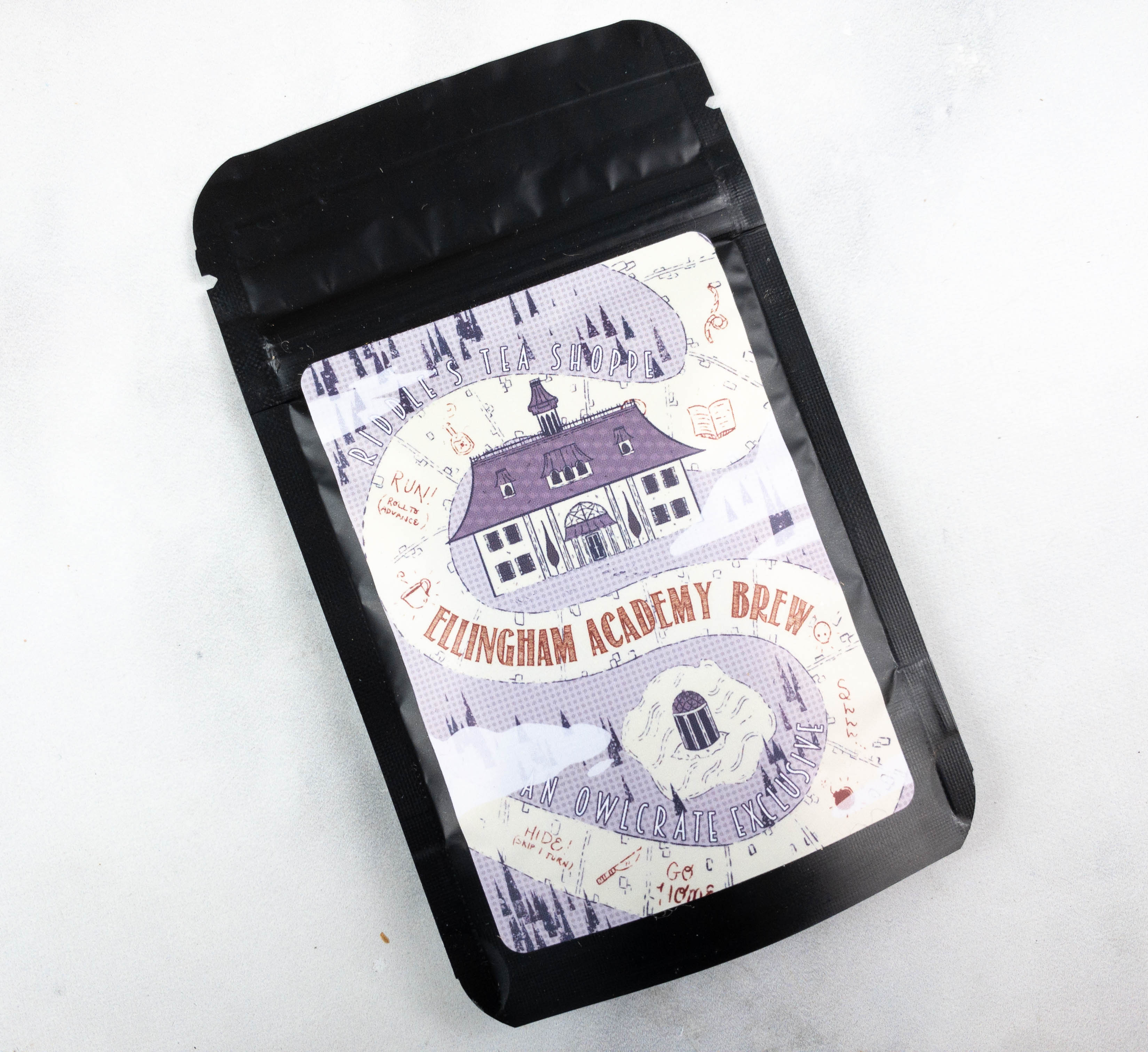 Ellingham Academy Brew. This is an exclusive tea blend made by Riddle's Tea Shoppe for OwlCrate subscribers!
It combines relaxing chamomile and rooibos tea with rose hips, hibiscus, and apple pieces. It's also free from gluten, nut, dairy, and caffeine. To prepare, you just have to steep it at 212 F for 5 minutes.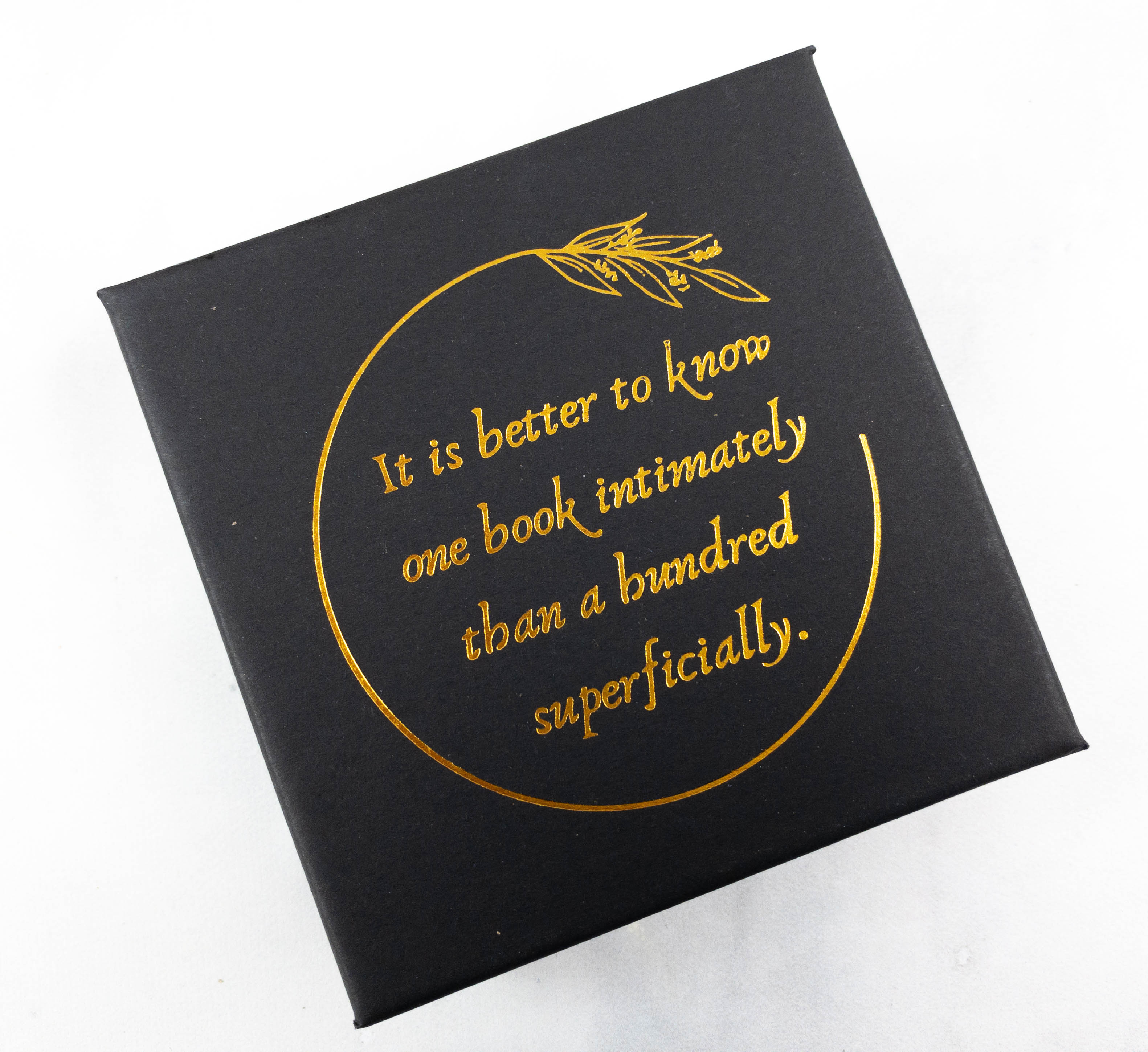 Metal Bookmark. Another elegant addition in this month's box is this metal bookmark that came in its own box packaging.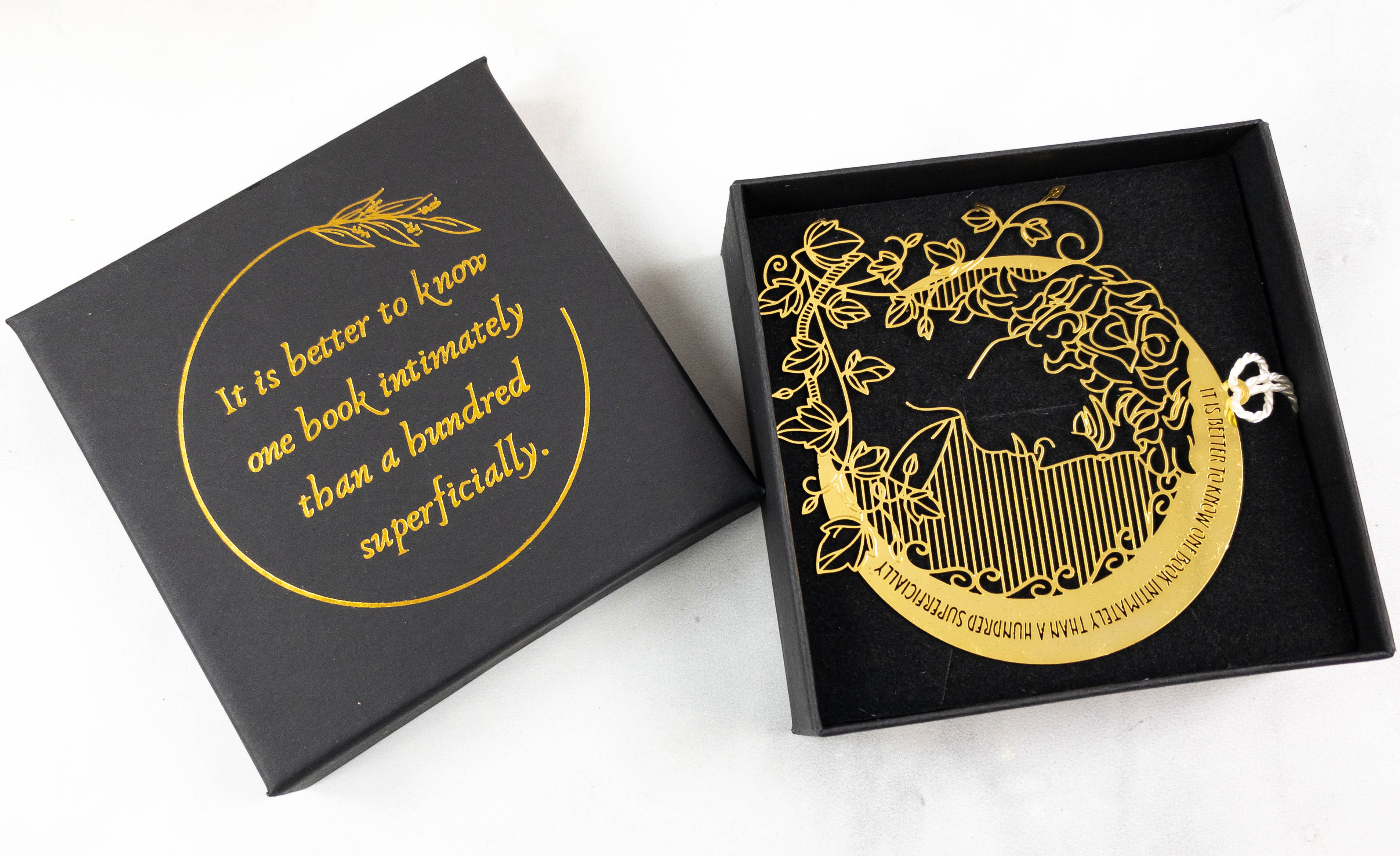 I love the intricate details on the bookmark. Both the box and the metal bookmark also feature a quote from The Secret History! Totally a classic – time for a re-read!
It is better to know one book intimately than a hundred superficially.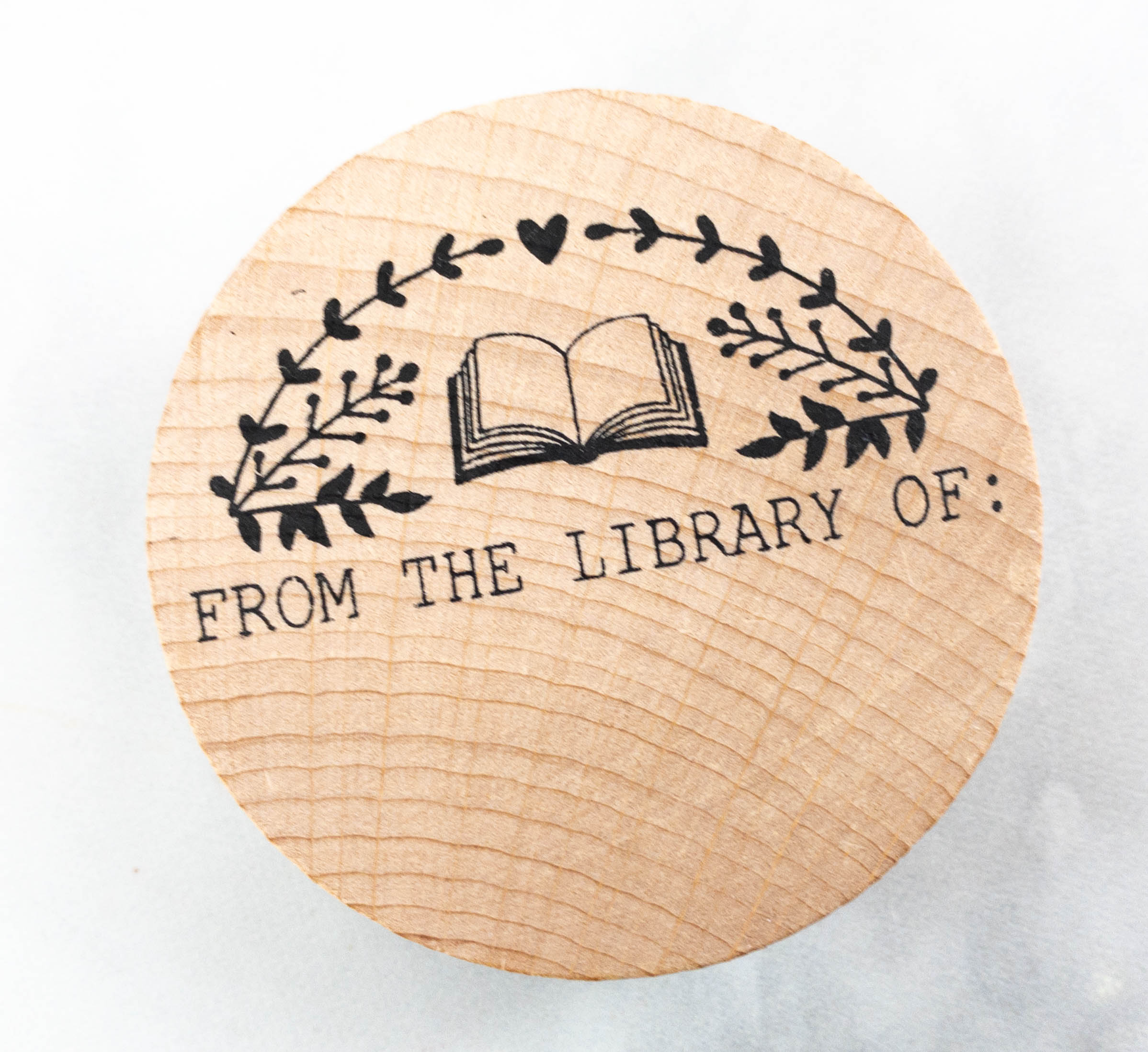 Ex Libris Stamp. Made by Little Inklings Design, this stamp is perfect for labeling books from your precious collection.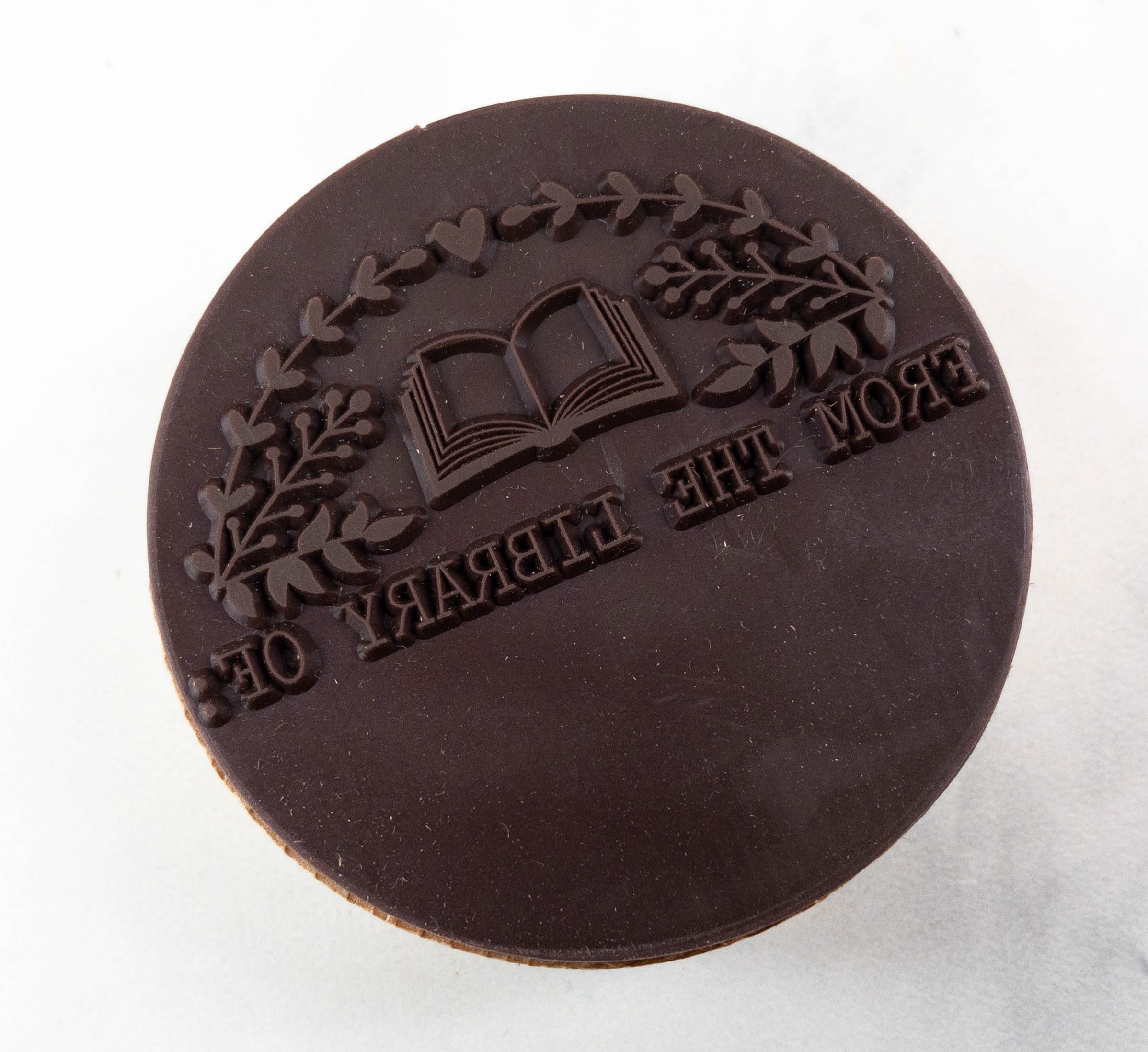 You'll need your own ink pad for this one! Once you've stamped it on your desired page, just write down your name below and you're done.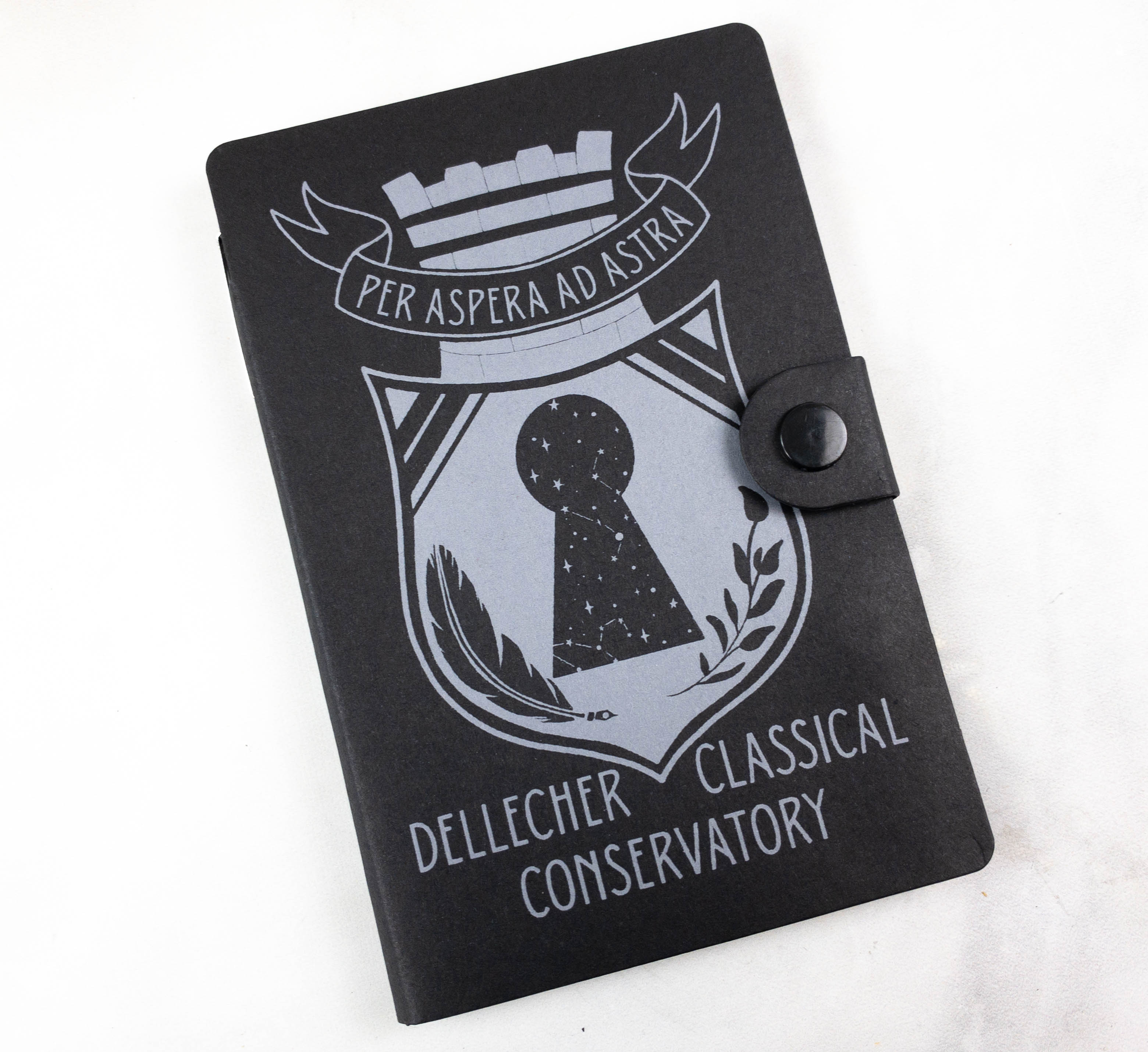 Reading Kit. It's a reading kit inspired by If We Were Villains, and it's great for writing down your favorite quotes from books or just anything under the sun.
This is designed by @paperbackbones! At the back is a quote:
We were always surrounded by books and words and poetry, all the fierce passions of the world bound in leather and vellum.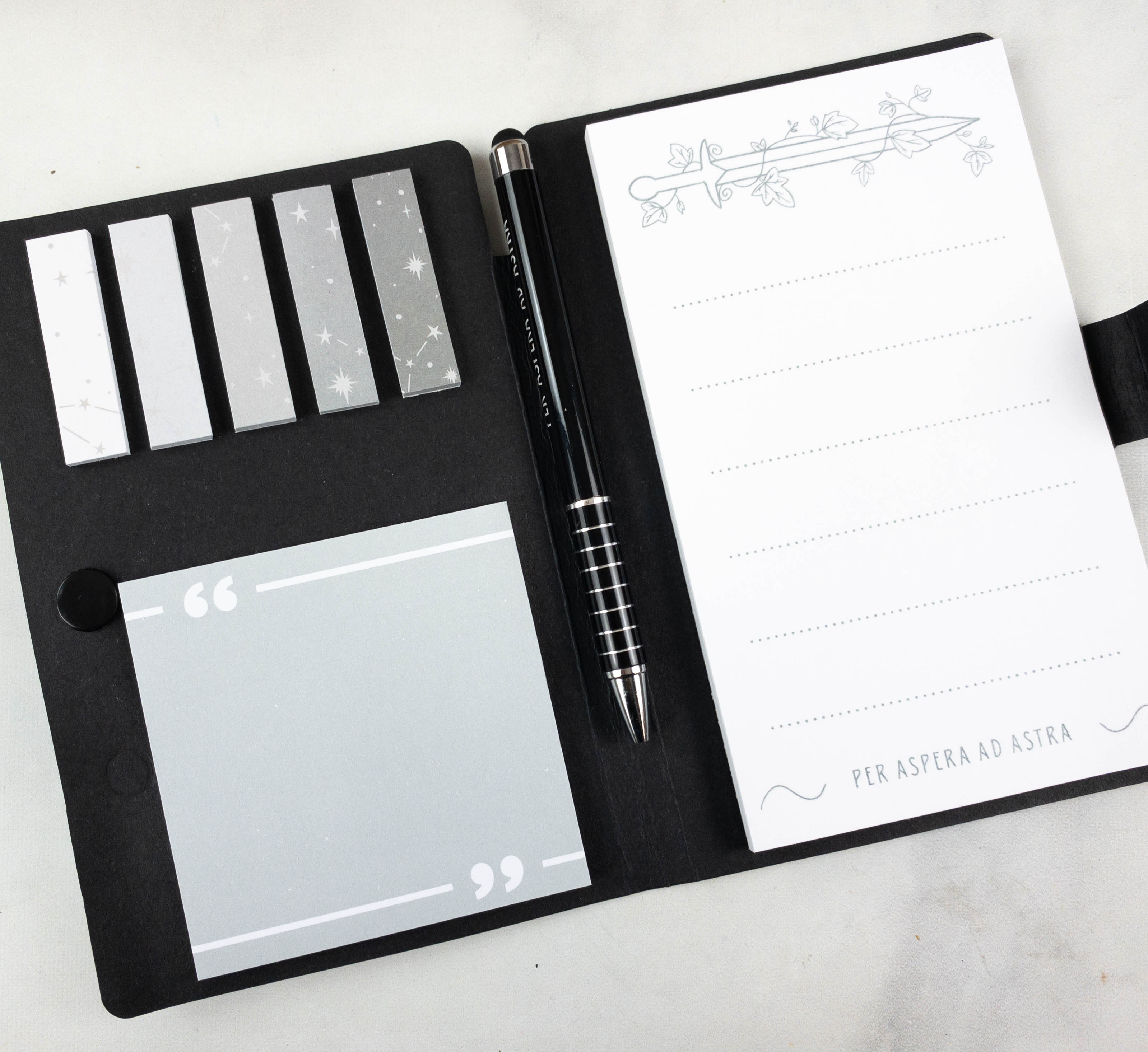 Inside the kit, there's a notepad and sticky notes, as well as a pen! Since everything I need for taking down notes is here, it's easy to take with me on the go.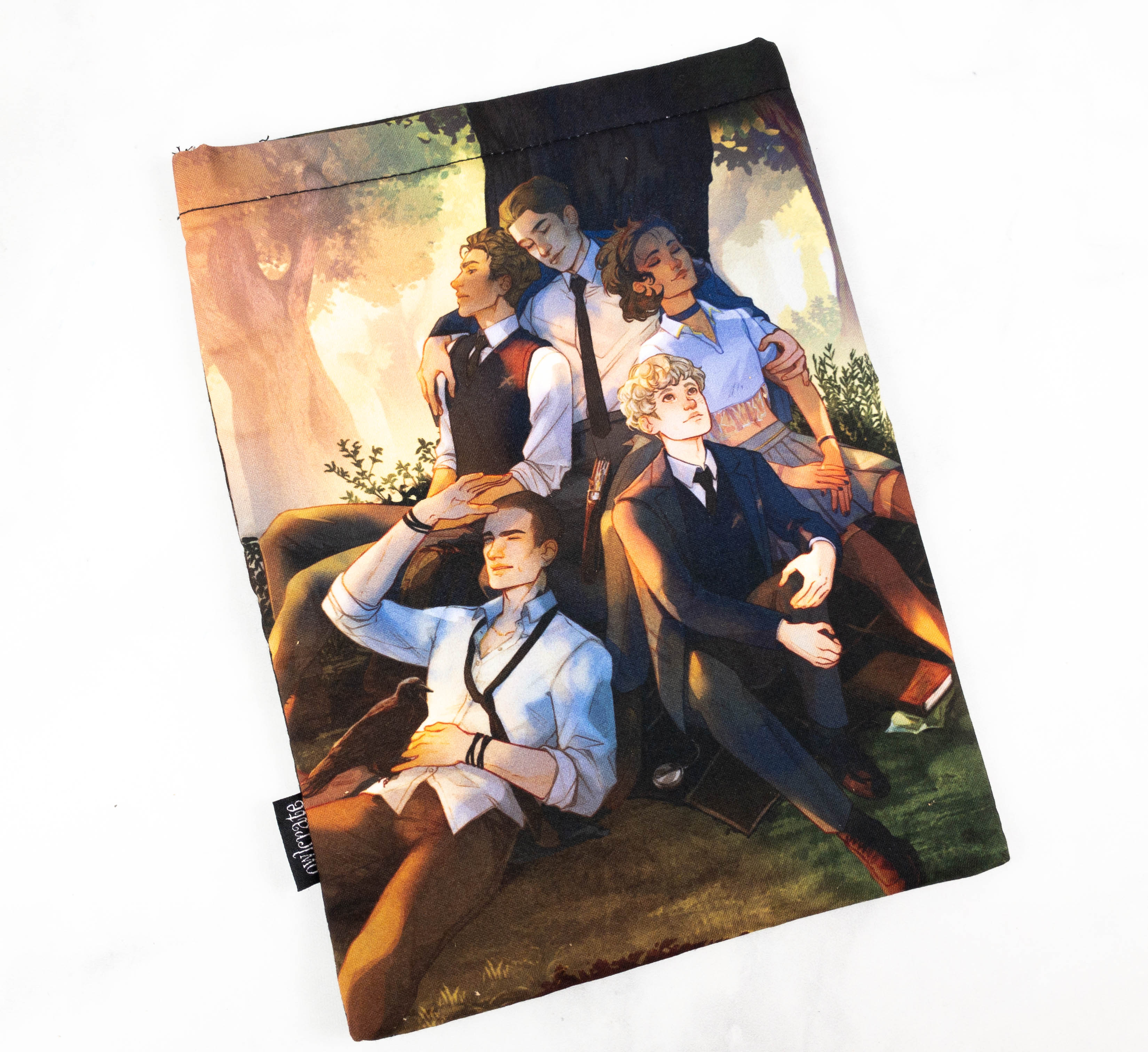 Book Sleeve. To keep our books protected, they also sent a book sleeve/cozy designed by Dri Gomez and inspired by The Raven Boys! I love the high-quality print featuring the characters from the book.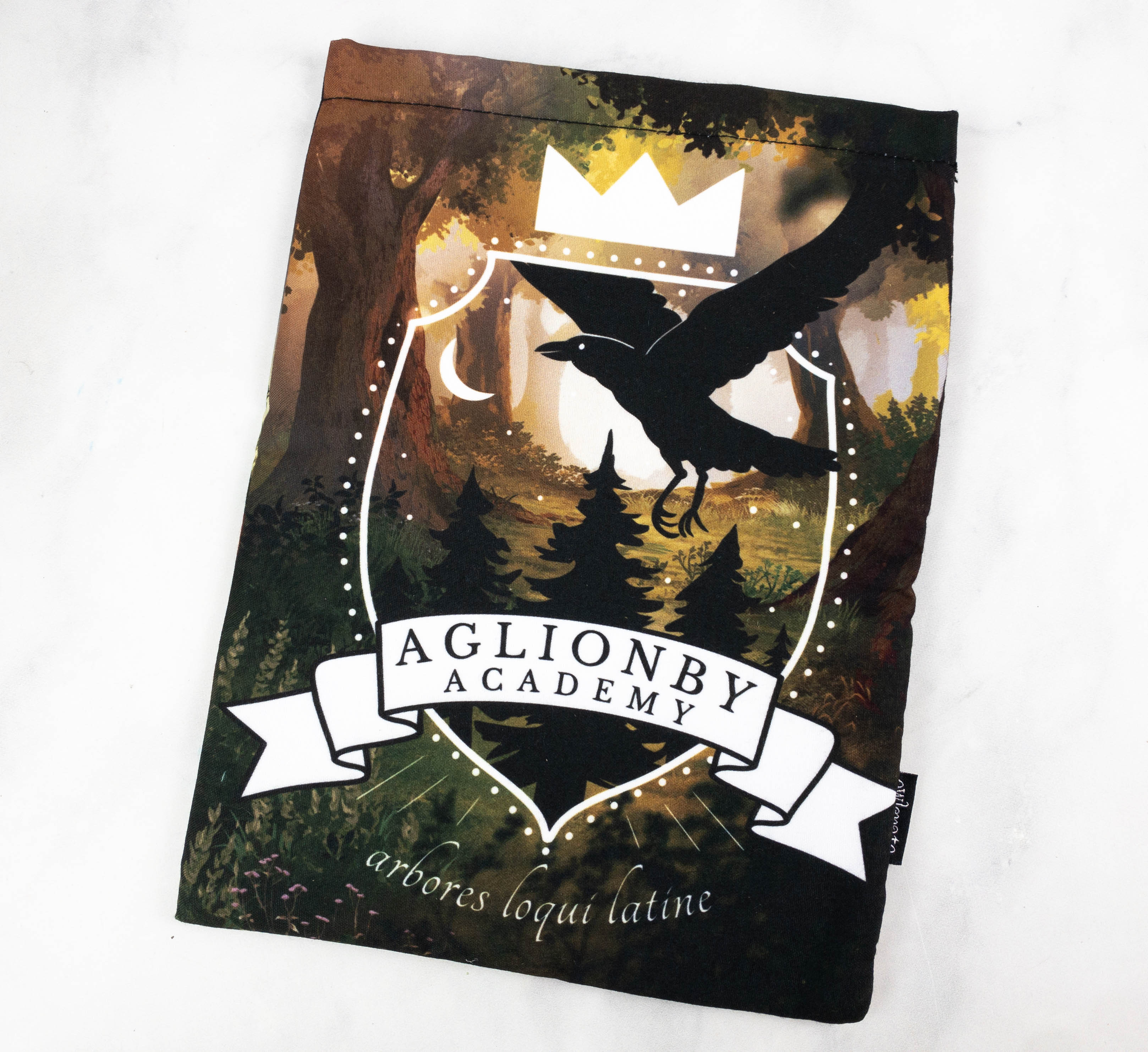 The other side has Aglionby Academy's logo and its motto, "arbores loqui latine."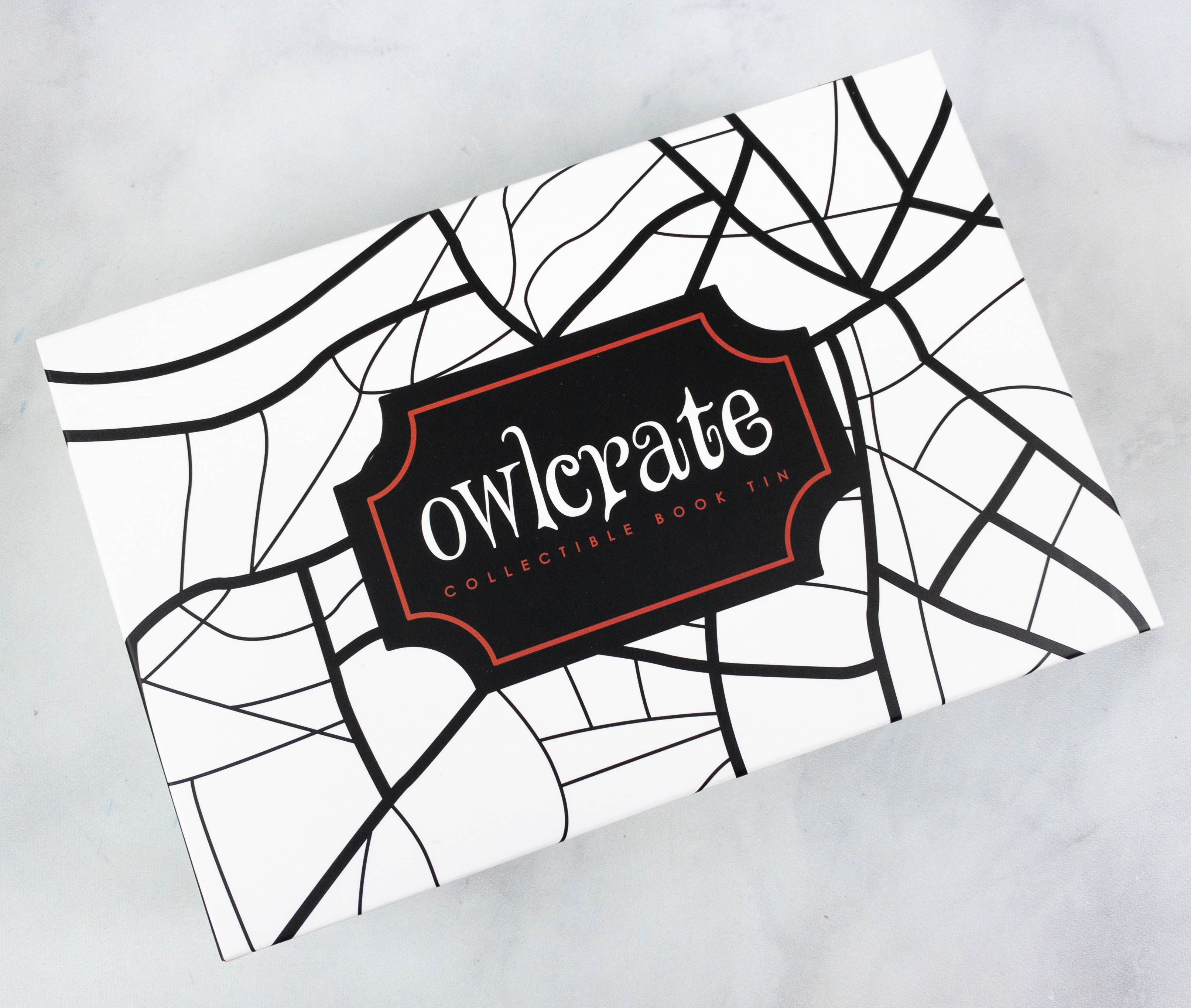 Collectible Book Tin. This collectible book tin is already the third release from the four-part collection series!
The design is inspired by A Darker Shade of Magic series by V.E. Schwab.
It looks so beautiful and elegant! The cover design is a reference to the Someday King from White London's legend. When displayed on a shelf, this tin container does look like an actual book.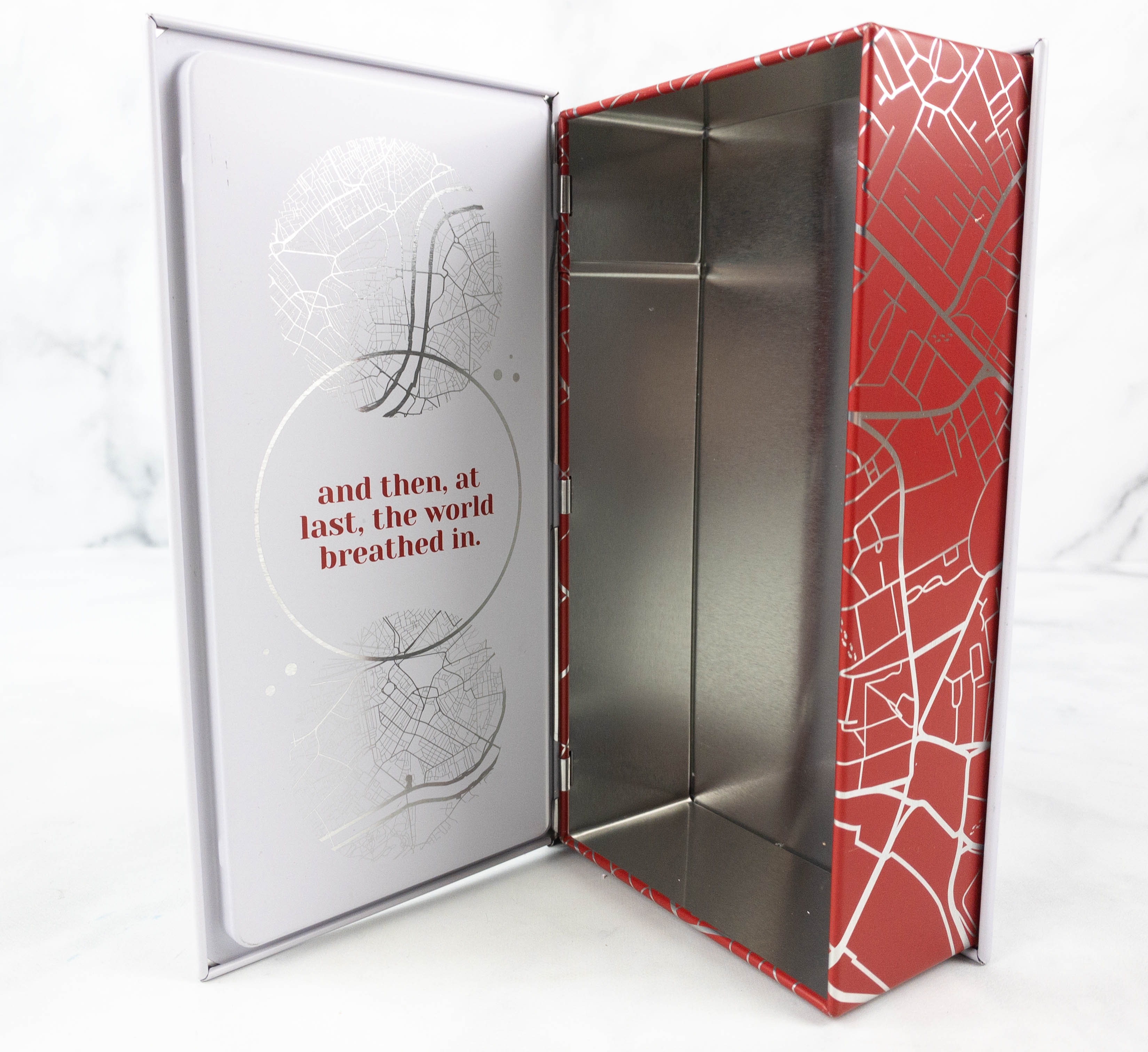 It has enough space for keeping bookmarks, accessories, photos, trinkets, and other items you want to keep.
The other side of the tin displays the same castle design as the front, with the words "on vis och".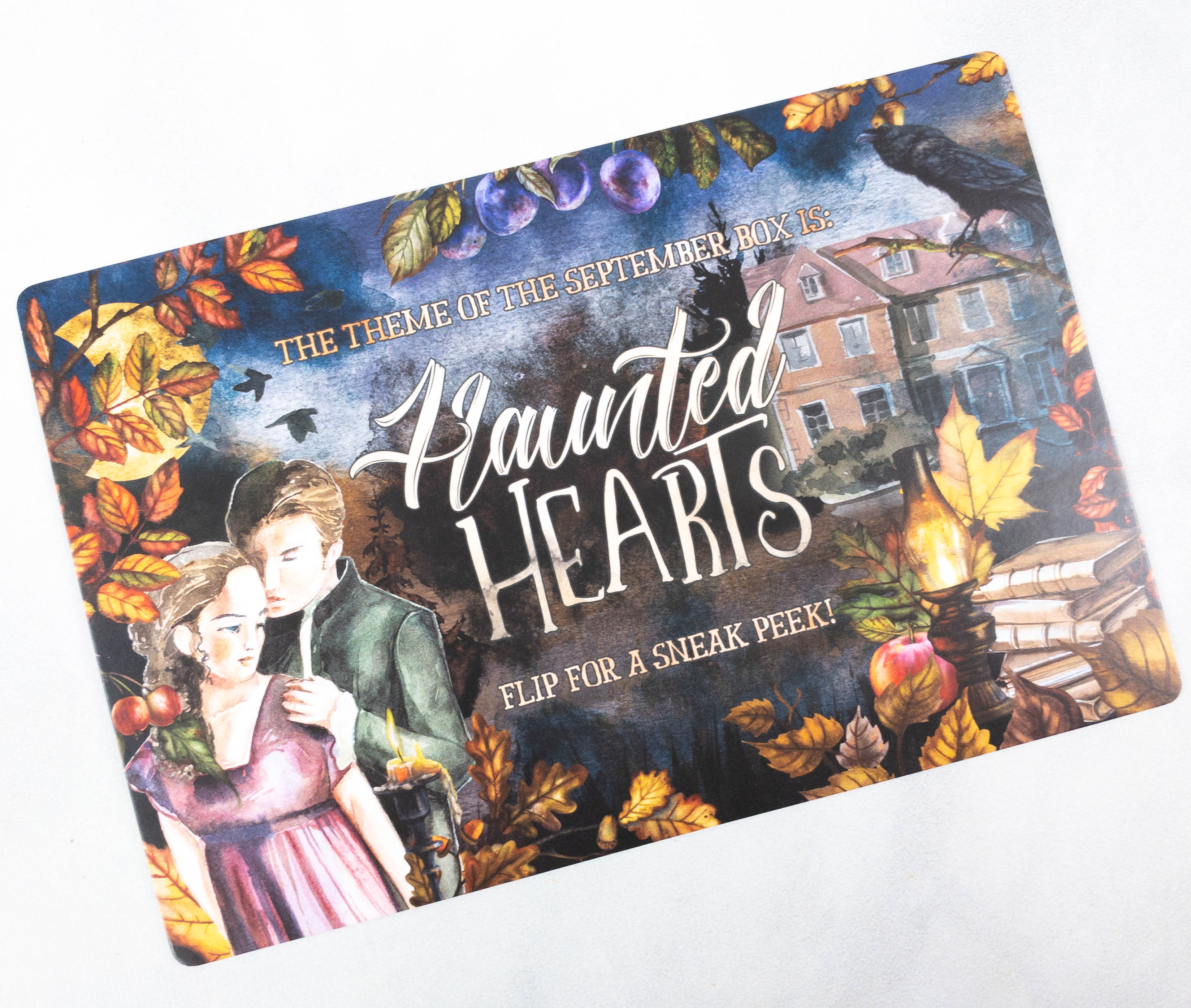 Here's a sneak peek for next month's box!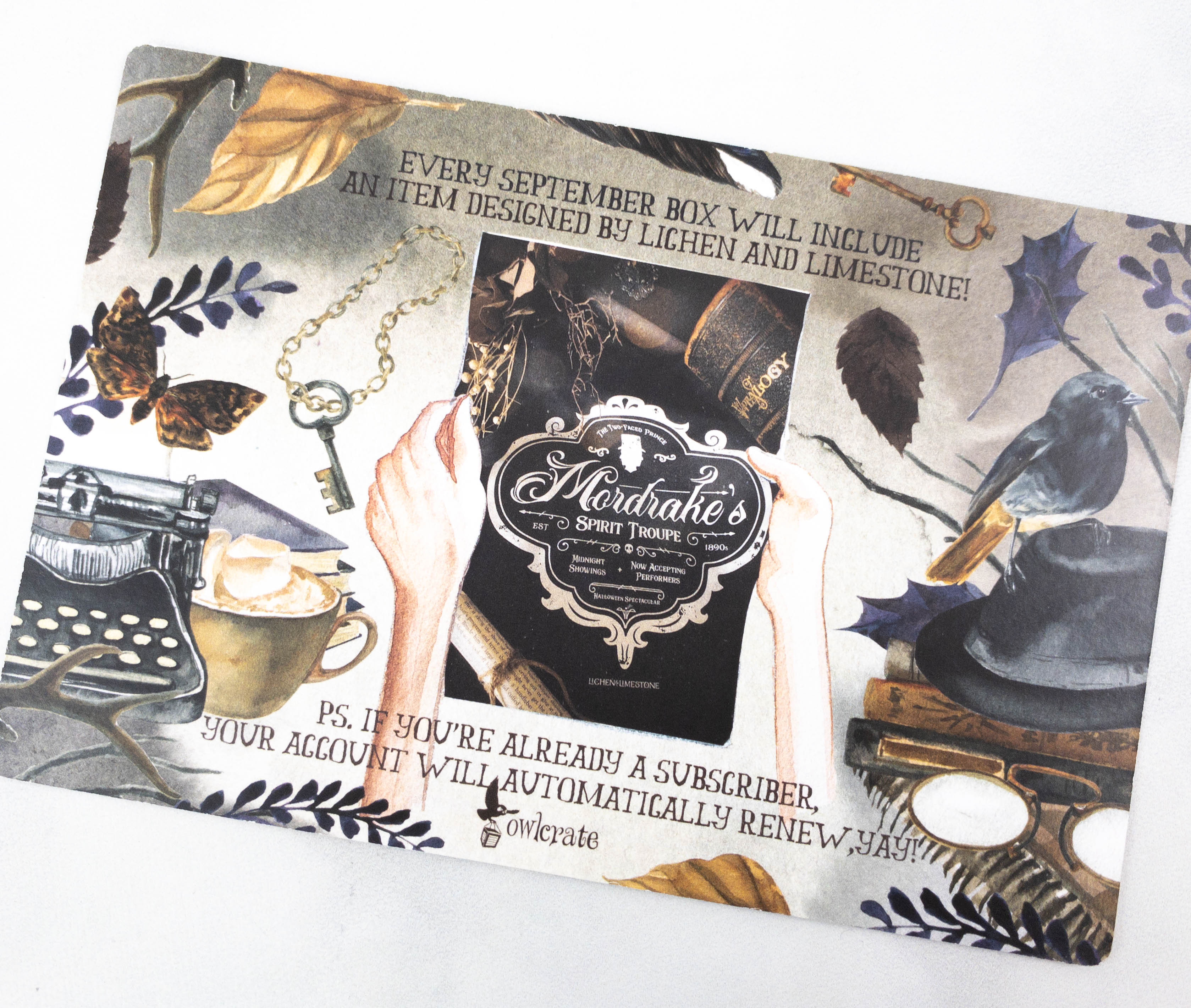 According to the card, the September box contains an item designed by Lichen and Limestone.
This month's featured YA book has a special dust jacket cover and silver gilded edges, making it really unique and worth adding to my book collection. Of course, the story itself also blew me away! Among the bookish items, my favorite would have to be the tin container. It looks great when displayed with the other book-shaped tins from the series, and I love using it as a storage for my trinkets. I also appreciate the inclusion of the book sleeve, bookmark, and reading kit! If you're looking for a fun subscription box for bookworms, this one is a good contender. Aside from getting a fresh book monthly, you will also get a themed curation of bookish goodies and most of them are exclusive for subscribers!
What did you think of this month's Owl Crate theme? Are you excited for next month's theme?