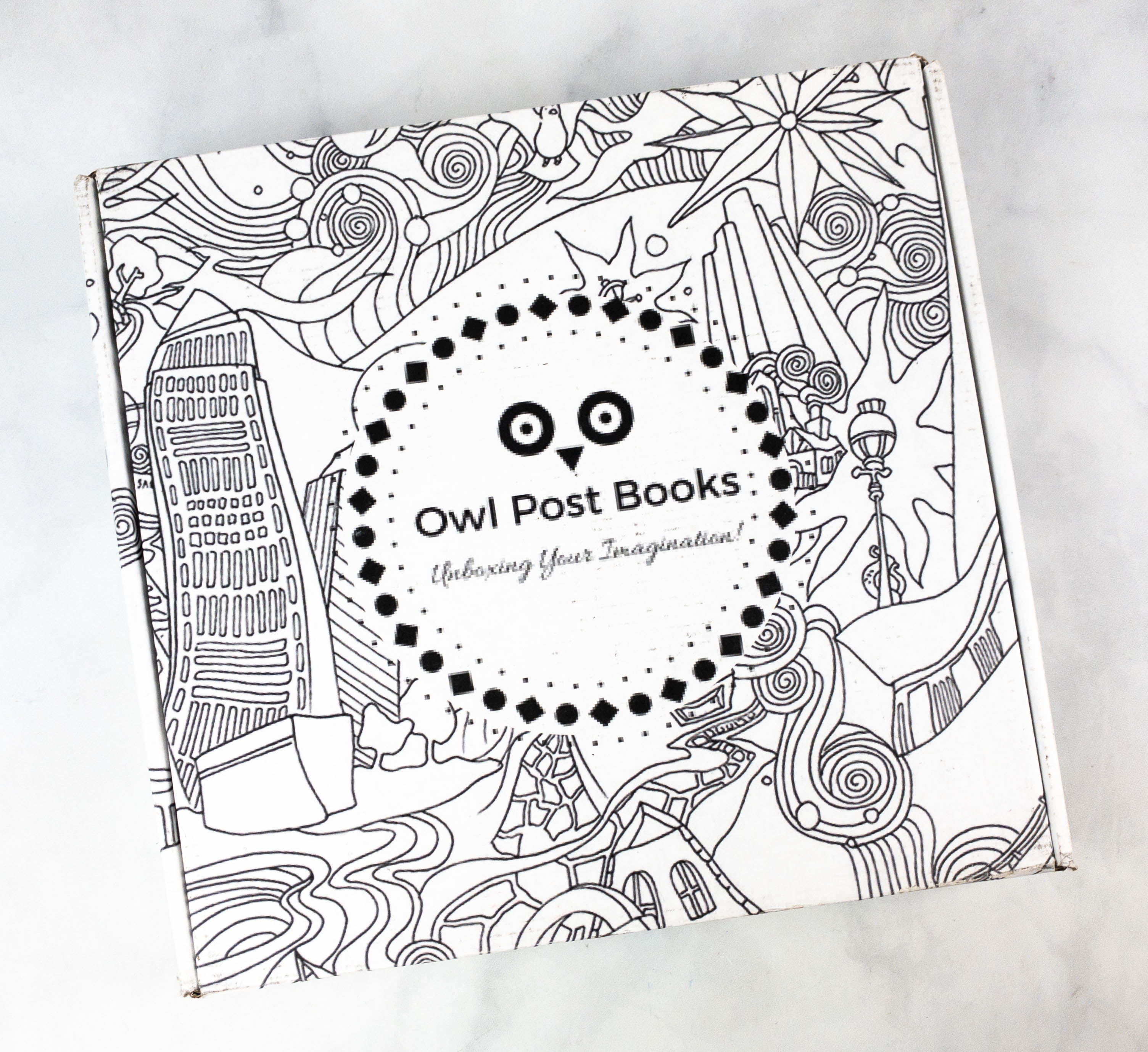 Owl Post Books is a fun and interactive monthly book subscription for kids. Each month, subscribers will receive an Imagination Box with 3 books that fit into their age range in a fun monthly theme; the box includes a small craft and a theme card! A reader favorite, Owl Post Books is a top kids book subscription box!
Owl Post Books has Imagination boxes for ages 0-3, 4-7, 8-10, Tween 11-13, and YA.  This is the Imagination Box for 0-3 years old. They also have an Imagination Mini subscription and a monthly YA Fantasy Fiction subscription.
DEAL: Get 20% off your entire subscription! Use coupon code NEW20.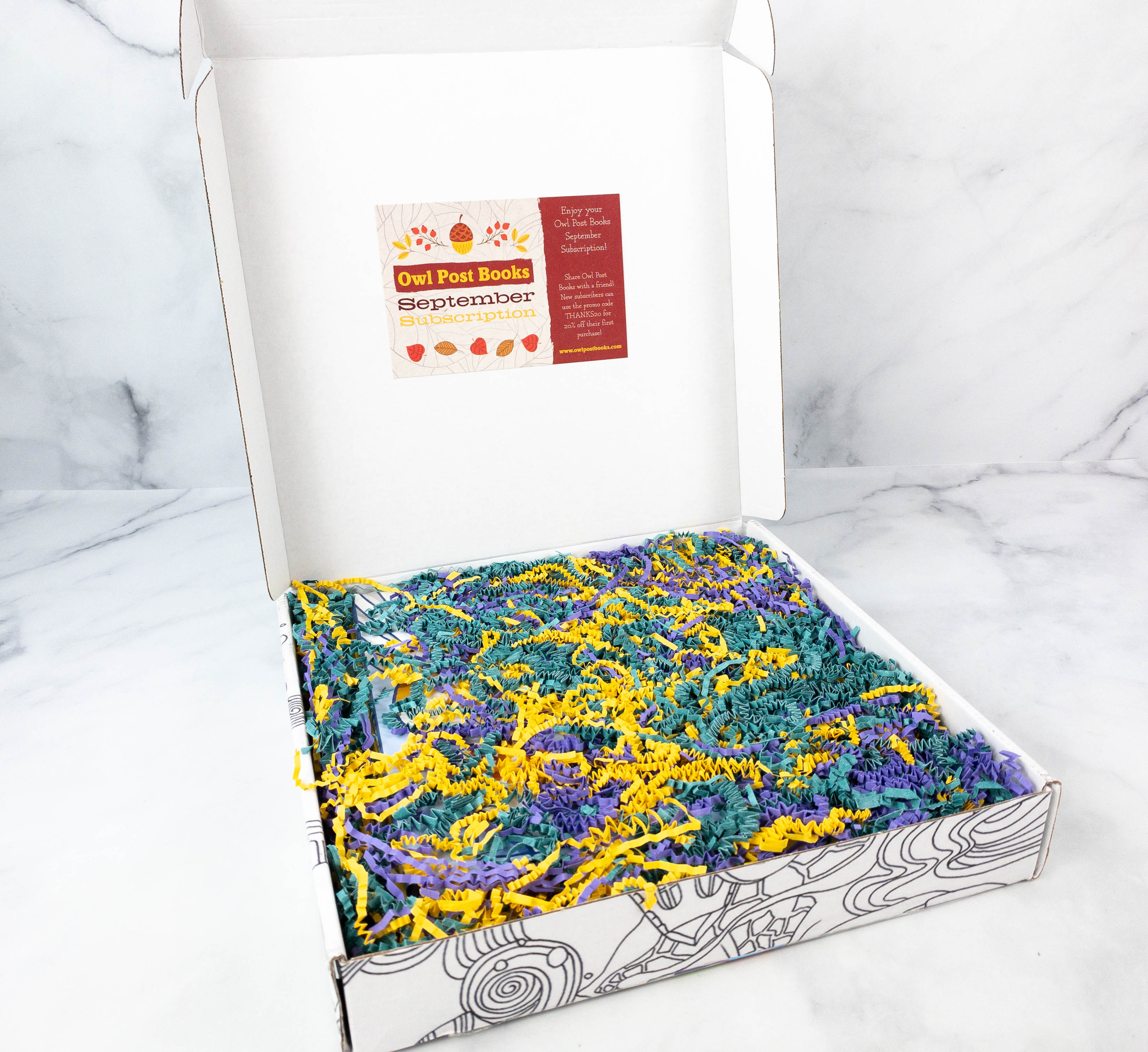 All the books arrived in great condition and they were nestled in squiggles!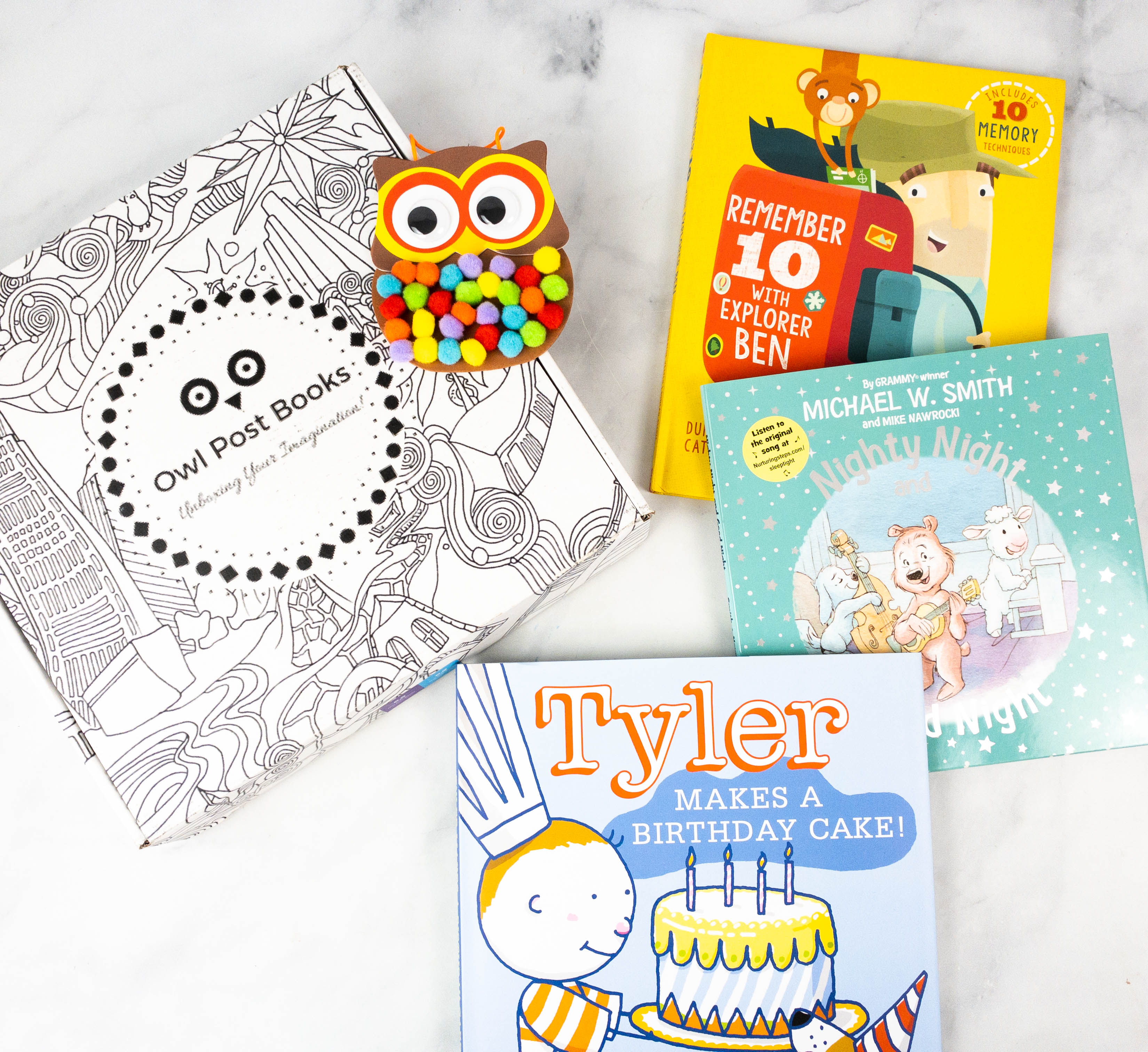 Everything in my box!
Each box includes a toy or item in line with the book's theme.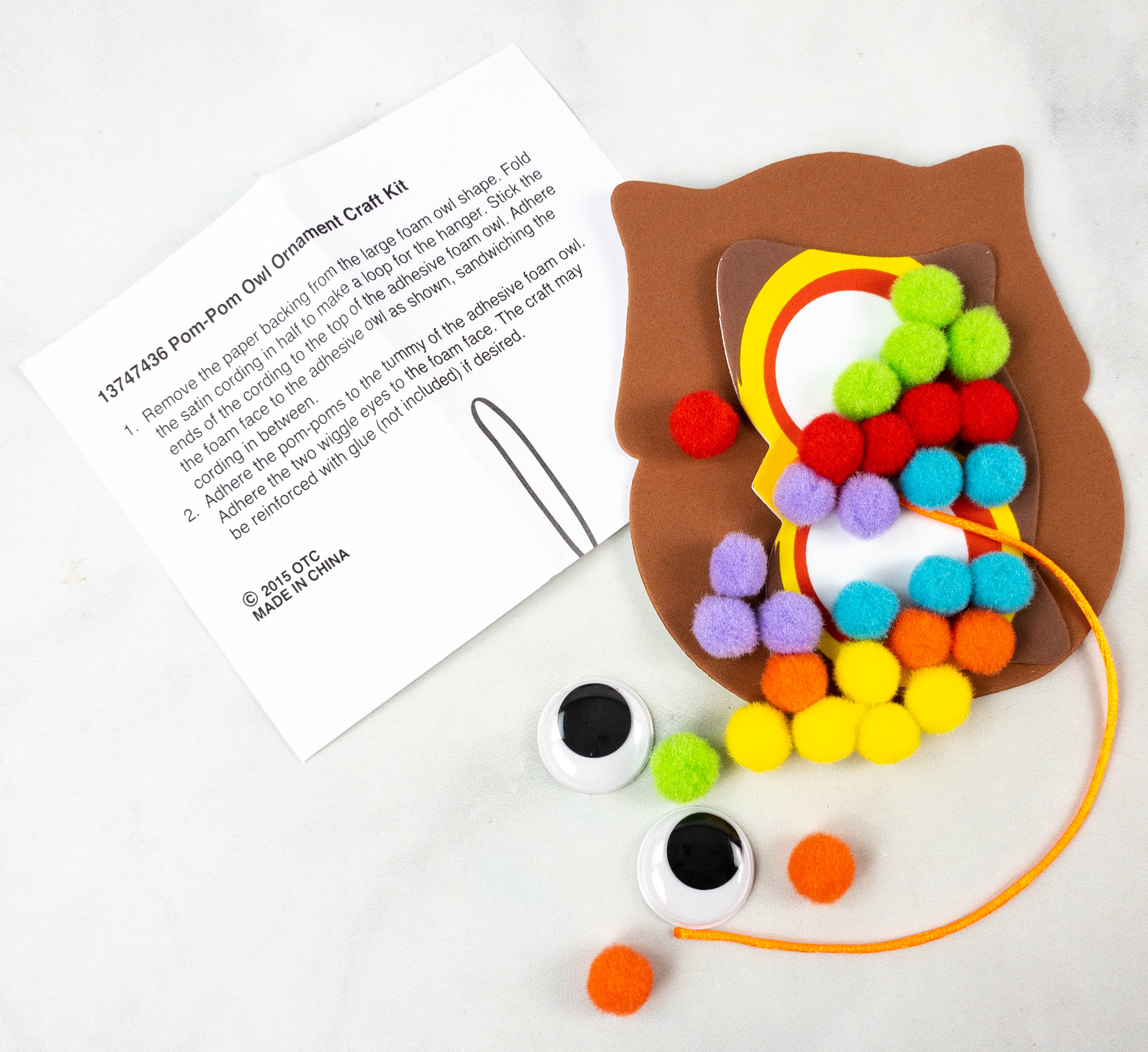 This month, they sent a pom-pom owl ornament craft kit! It includes all the materials and an instruction sheet.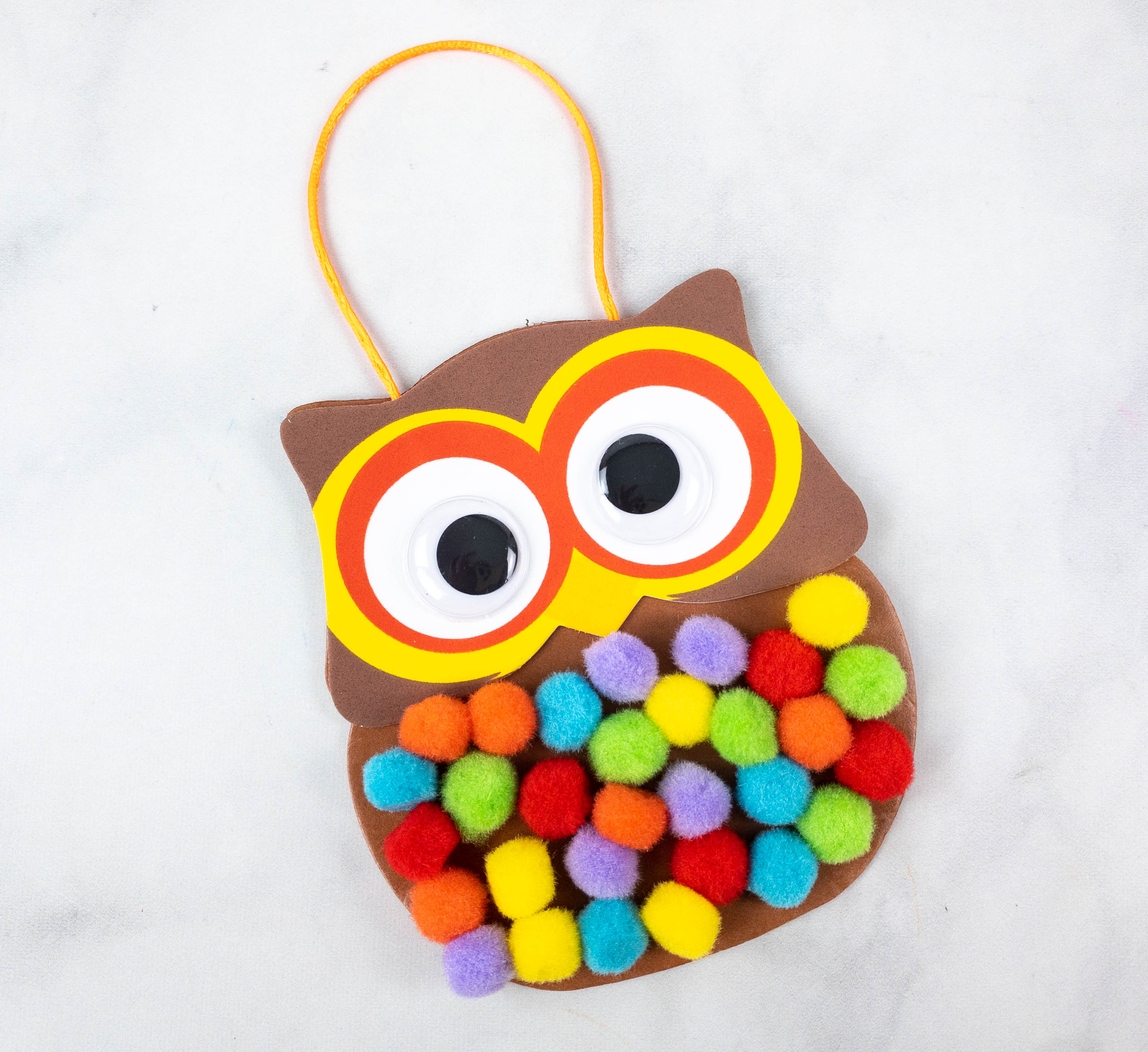 My kids enjoyed making the pom-pom owl ornament and the finished project looks so cute!
Tyler Makes A Birthday Cake! by Tyler Florence ($14.60)
A sweet treat awaits Tyler and Tofu when they discover that dessert is delicious and fun to make! Plus Food Network star Tyler Florence shares two carrot cake recipes—one for people, and then a dog-friendly twist on this dessert favorite—and includes a Did You Know? section filled with fun facts about the ingredients.

With Tofu's birthday right around the corner, Tyler wants to give his best pal a perfect party, and he knows that no birthday bash is complete without a big birthday cake! Tyler and Tofu venture back into the kitchen, where Mr. Baker takes them on an imaginary journey around the world to find delicious ingredients to create a carrot cake perfect for the celebration. But when Tyler says it's a treat for Tofu, he discovers that not all of his favorite foods are good for dogs. Luckily, Mr. Baker can cook up a canine snack just in time for the party!
The flap of the dust jacket has the story synopsis. It's about Tyler who loves baking and spending time with his dog, Tofu!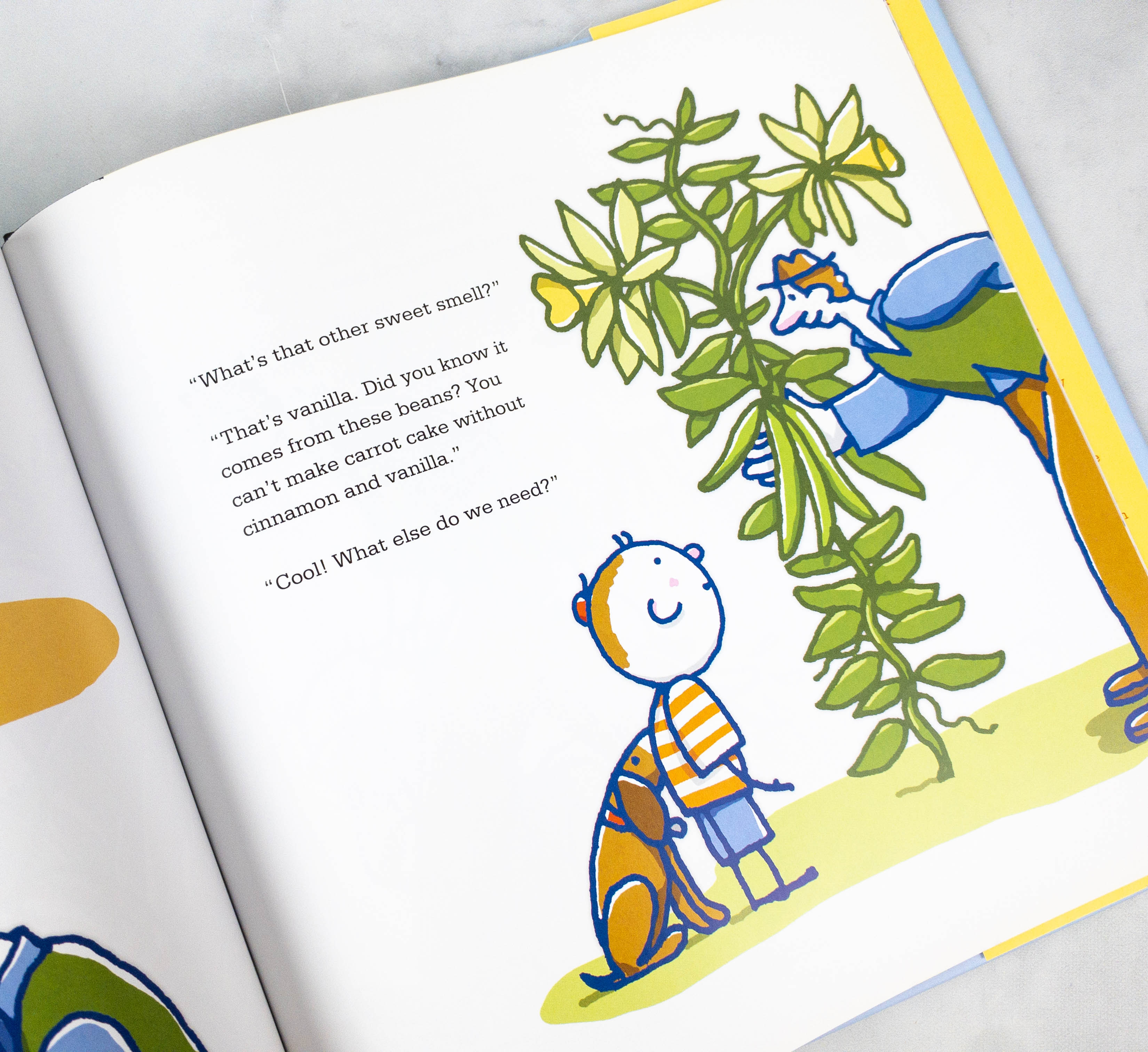 The simple yet charming illustrations were a hit with my kids! The dialogue is also easy to read, plus the book is filled with fun information about baking and common ingredients. I happen to have a brand new 7 year old that REALLY loved reading this book!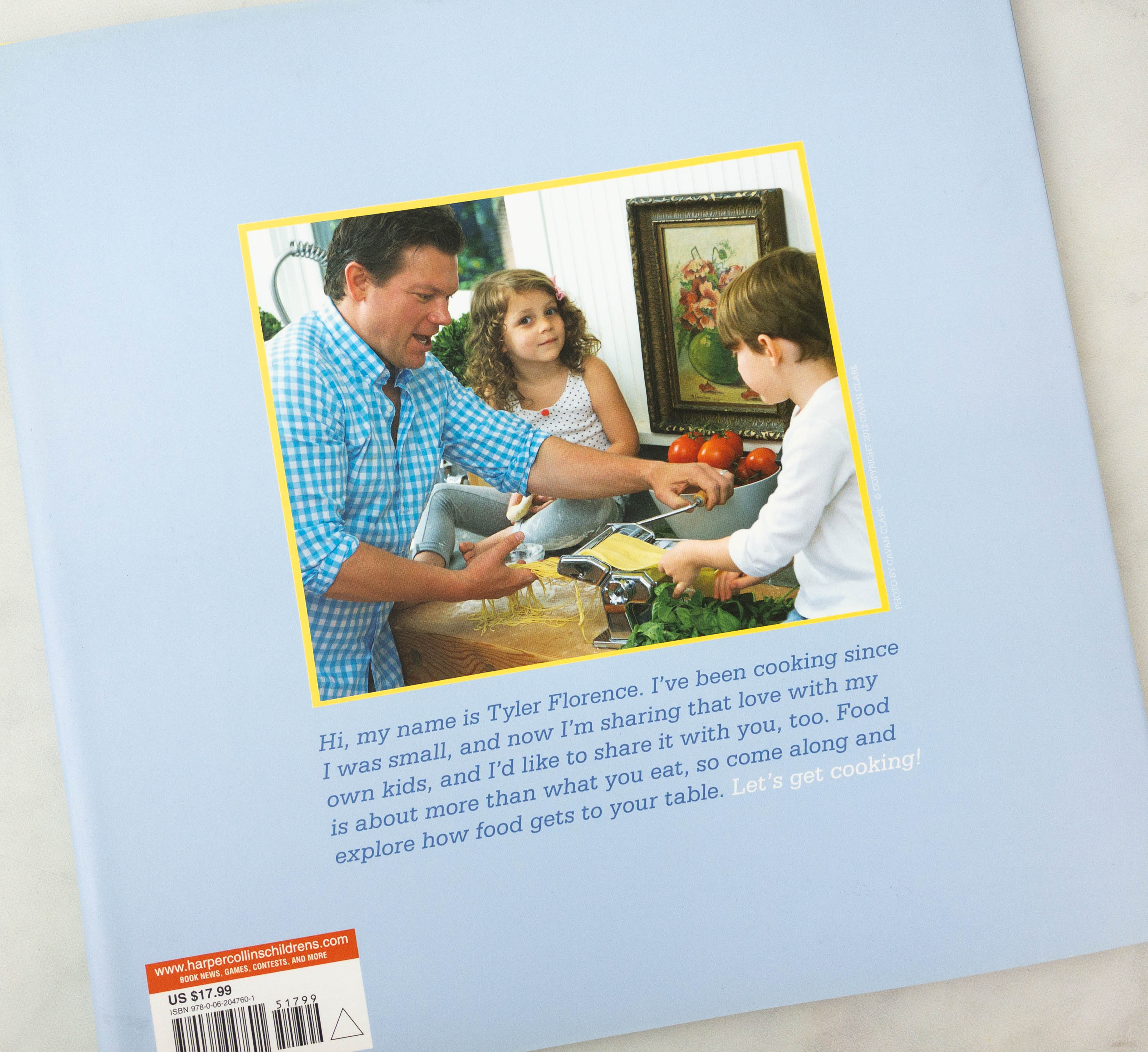 At the back cover is a short message from the book's author, as well as a photo.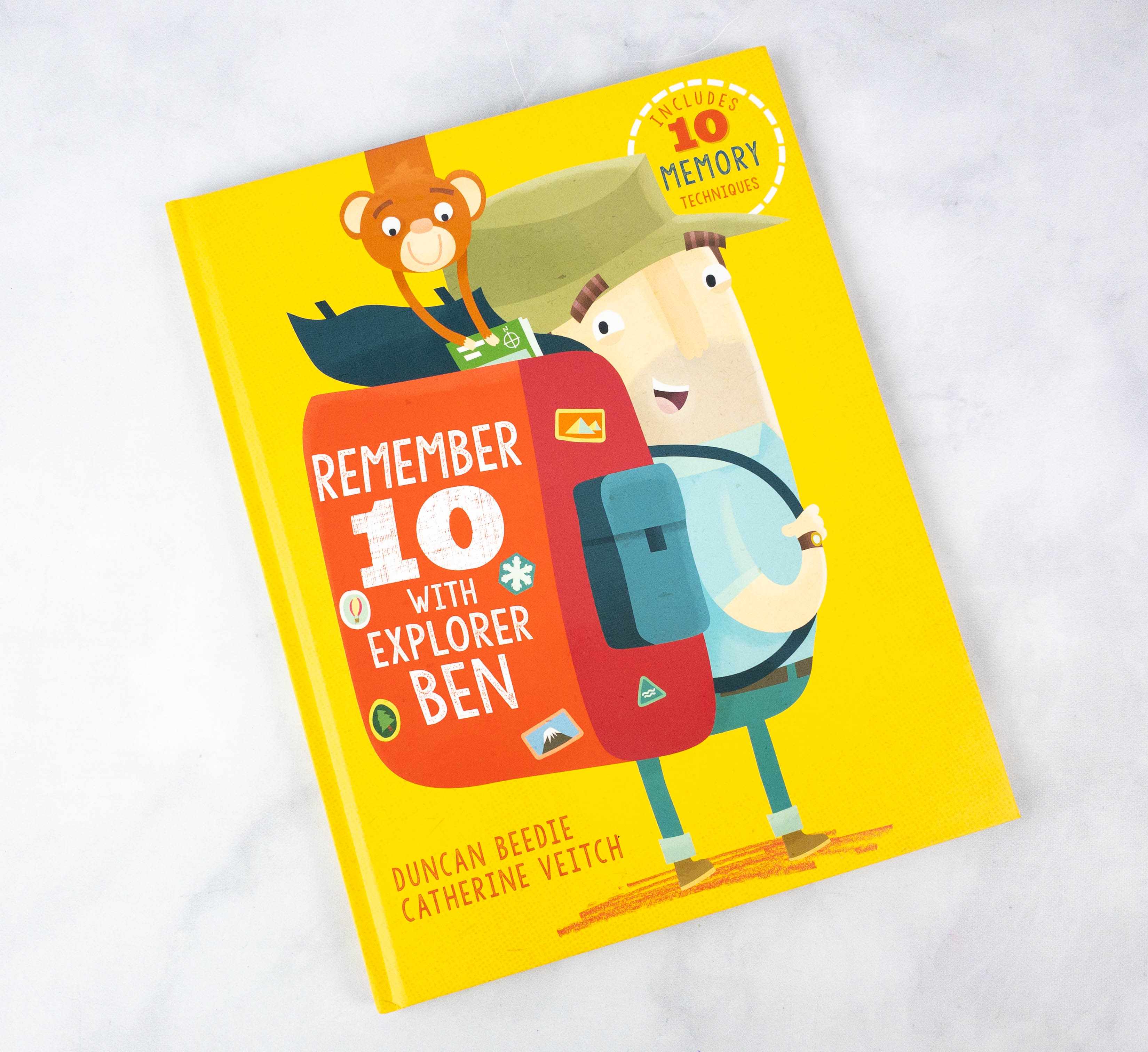 Remember 10 With Explorer Ben by Duncan Beedie ($16.90)
Join intrepid, but forgetful, Explorer Ben who sets off on a big adventure through jungle, caves and deserts on different methods of transport…but keeps he forgetting things along the way. Can you help Ben try to remember the items? Learn memorisation tricks along the way and see what you can help Ben remember!  A fun memory game adventure full of new memory tips to learn!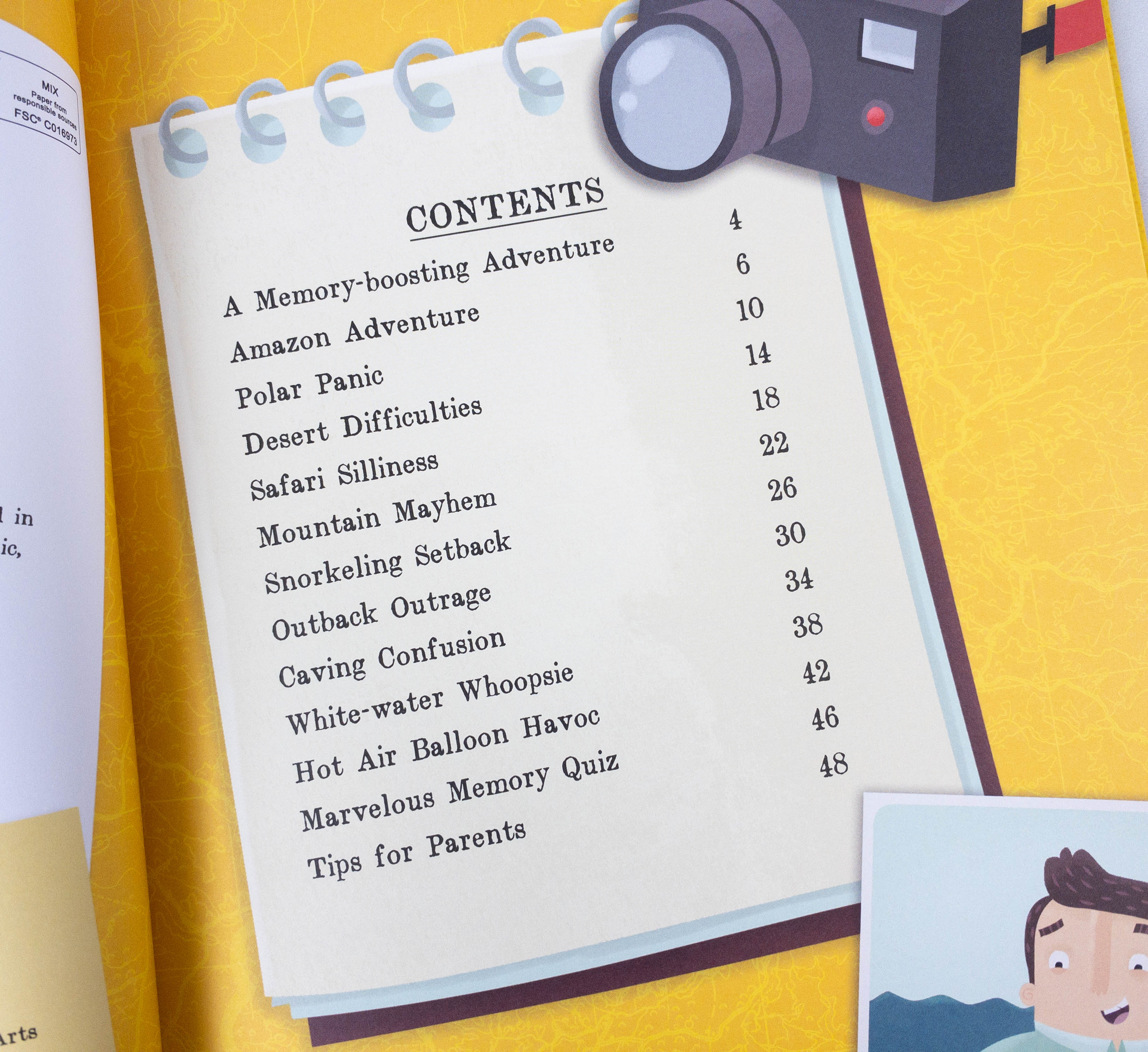 It has a table of contents to help readers navigate the book easily. There's also a part of the book that contains tips for parents!
An introduction about the book welcomes the readers.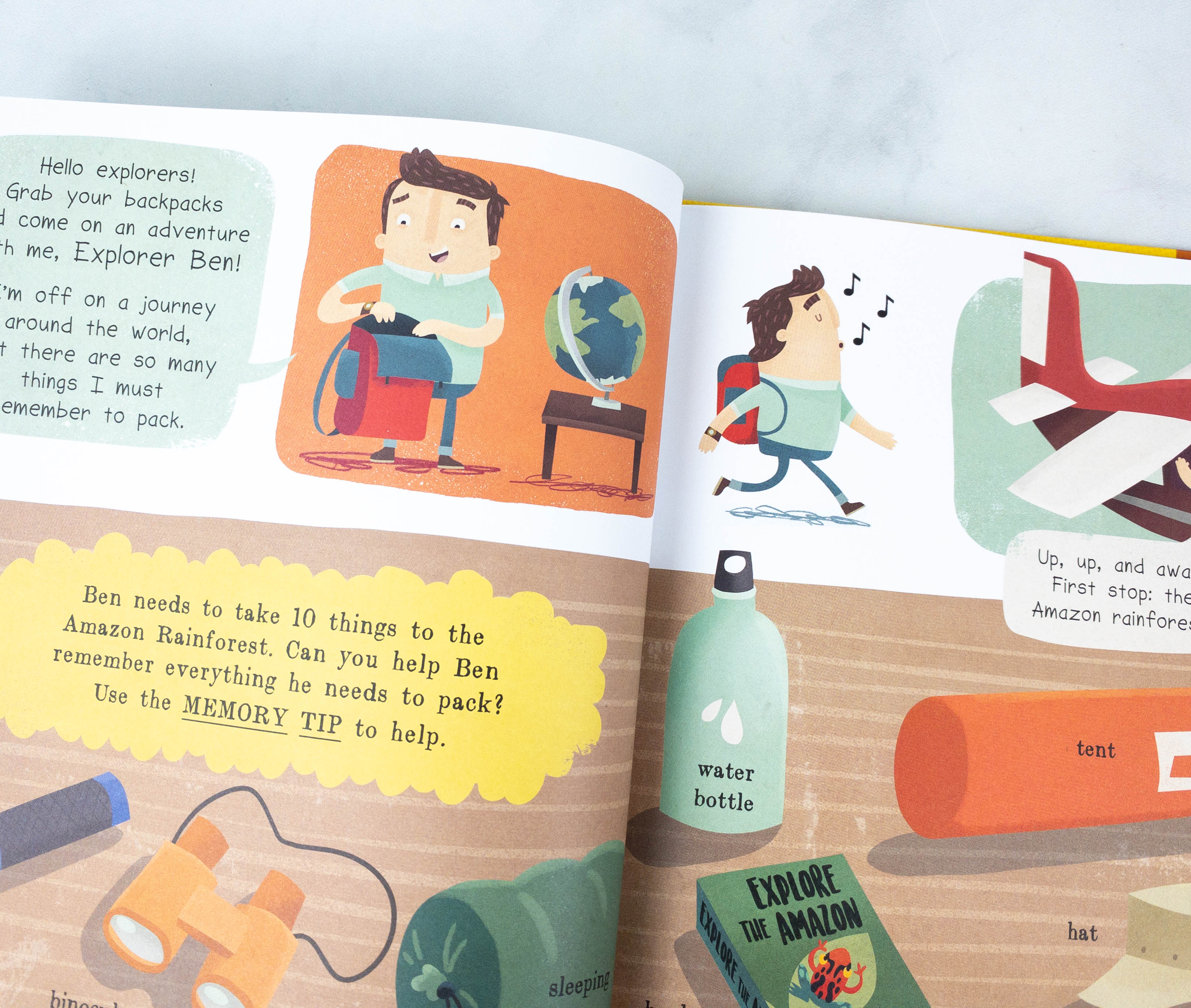 It's a fun and interactive book with lovely illustrations!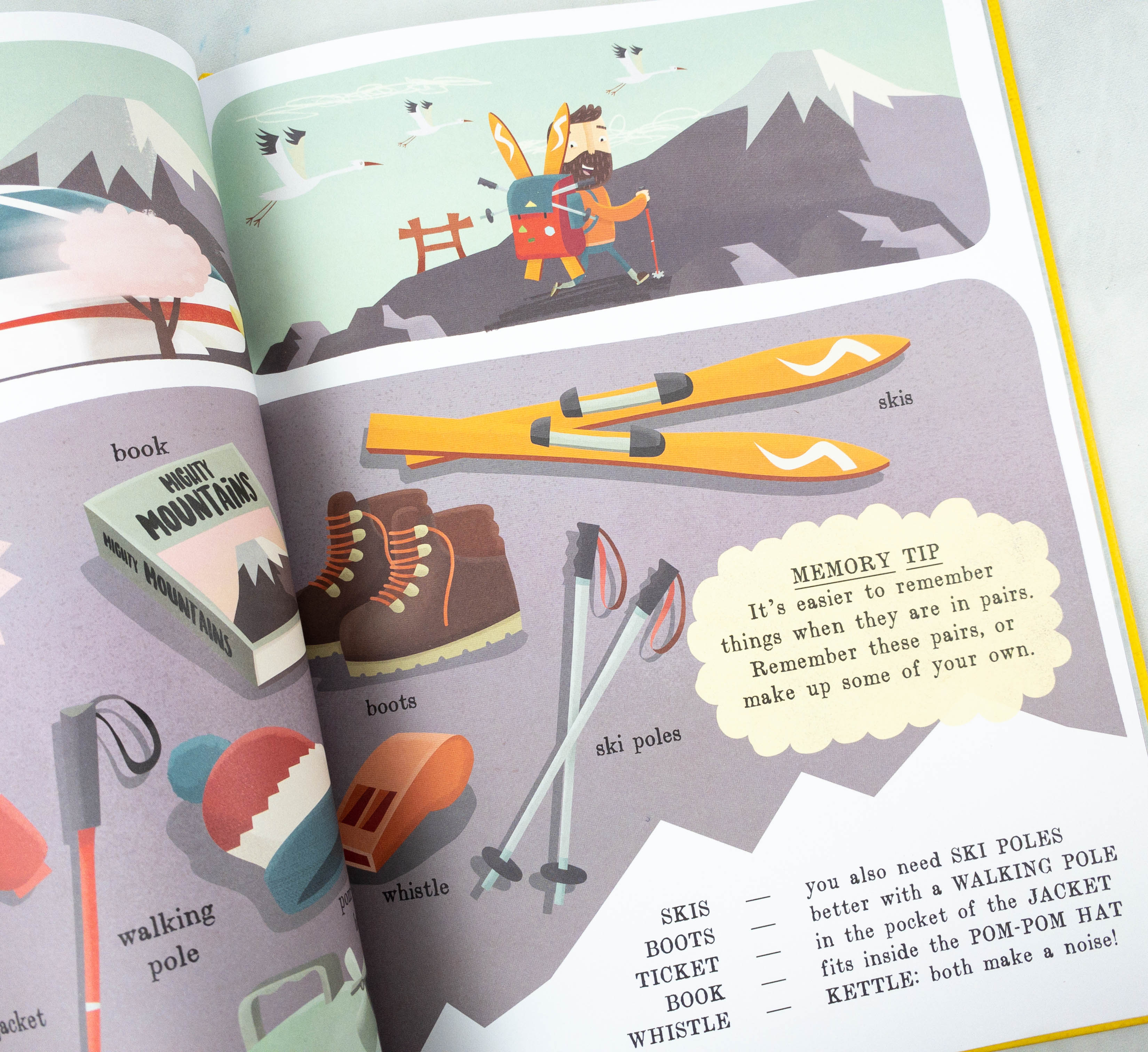 This is how it works: there are different sceneries featured in the book and for each one of them, there are 10 objects that the kids need to remember. No worries because there are memory tips provided as well!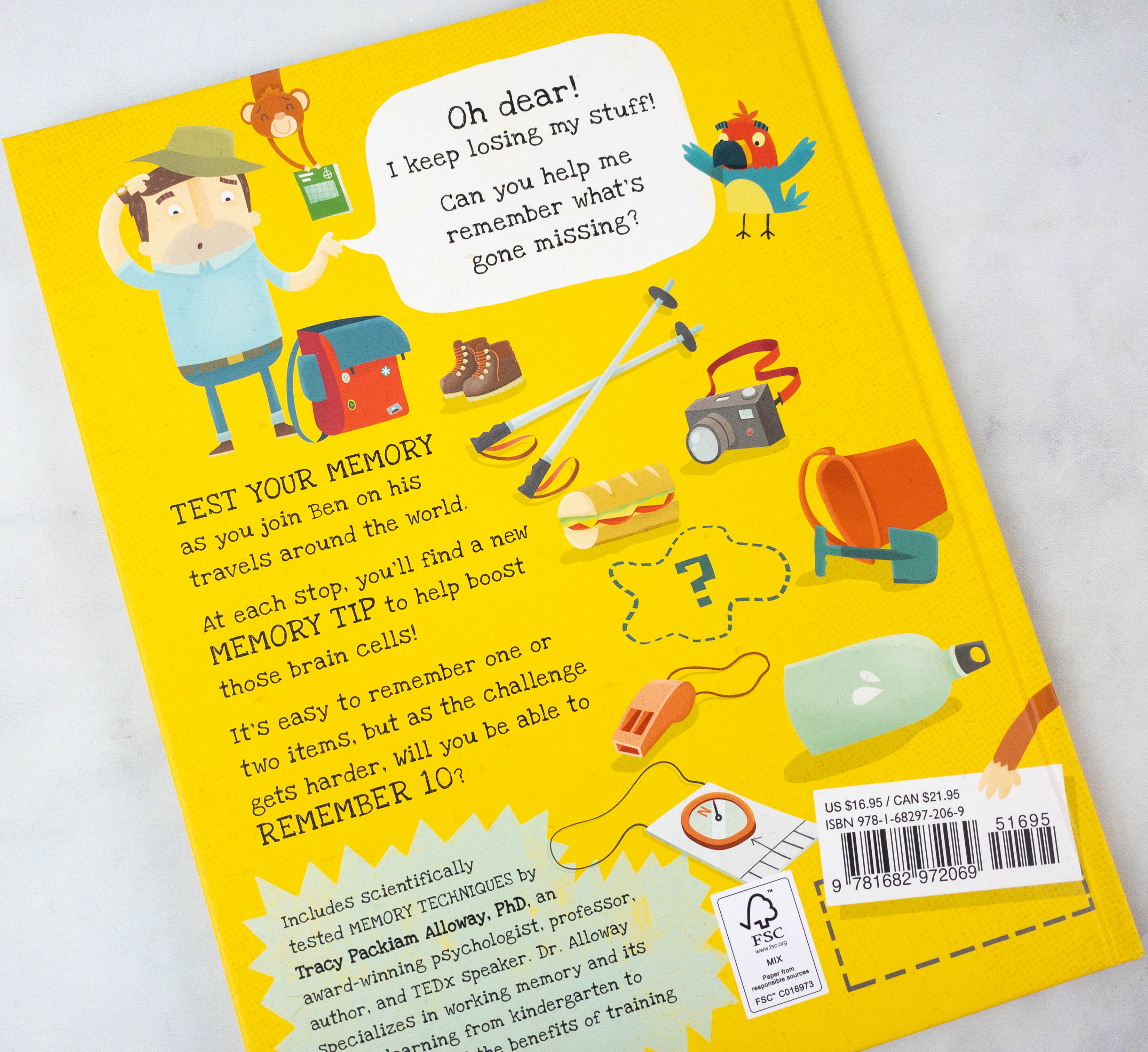 This book is a good way to help enhance kids' memory and concentration!
Nighty Night and Good Night by Michael W. Smith ($8.15)
Nighty Night and Good Night is the first book in a series of bedtime books by multiple Grammy and Dove Award-winning recording artist Michael W. Smith and VeggieTales co-creator Mike Nawrocki. In Nighty Night and Good Night, the stuffed animal band the Nighty Nights are called upon to help their friend Ben try to fall to sleep. This cute and sleepy adventure leads Lamby, Bear, and Sleepy Puppy to discover that a classic lullaby might just do the trick.

This book includes a link that allows readers to listen to Michael W. Smith sing the same lullaby that helps put Ben to sleep.

Founded by Michael W. Smith, Nurturing StepsTM is an infant and toddler series of children's music and books with a simple mission to enliven a child's journey with hope and faith through music and storytelling.

The cover of Nighty Night and Good Night includes an adorable image of the Nighty Nights and stars that shine with foil.
In case you want to gift the book, the book provided a space where you can write the name of the recipient and the gift giver.
This would make a great bedtime read, but it was unusual to receive a specifically Christian book in this subscription.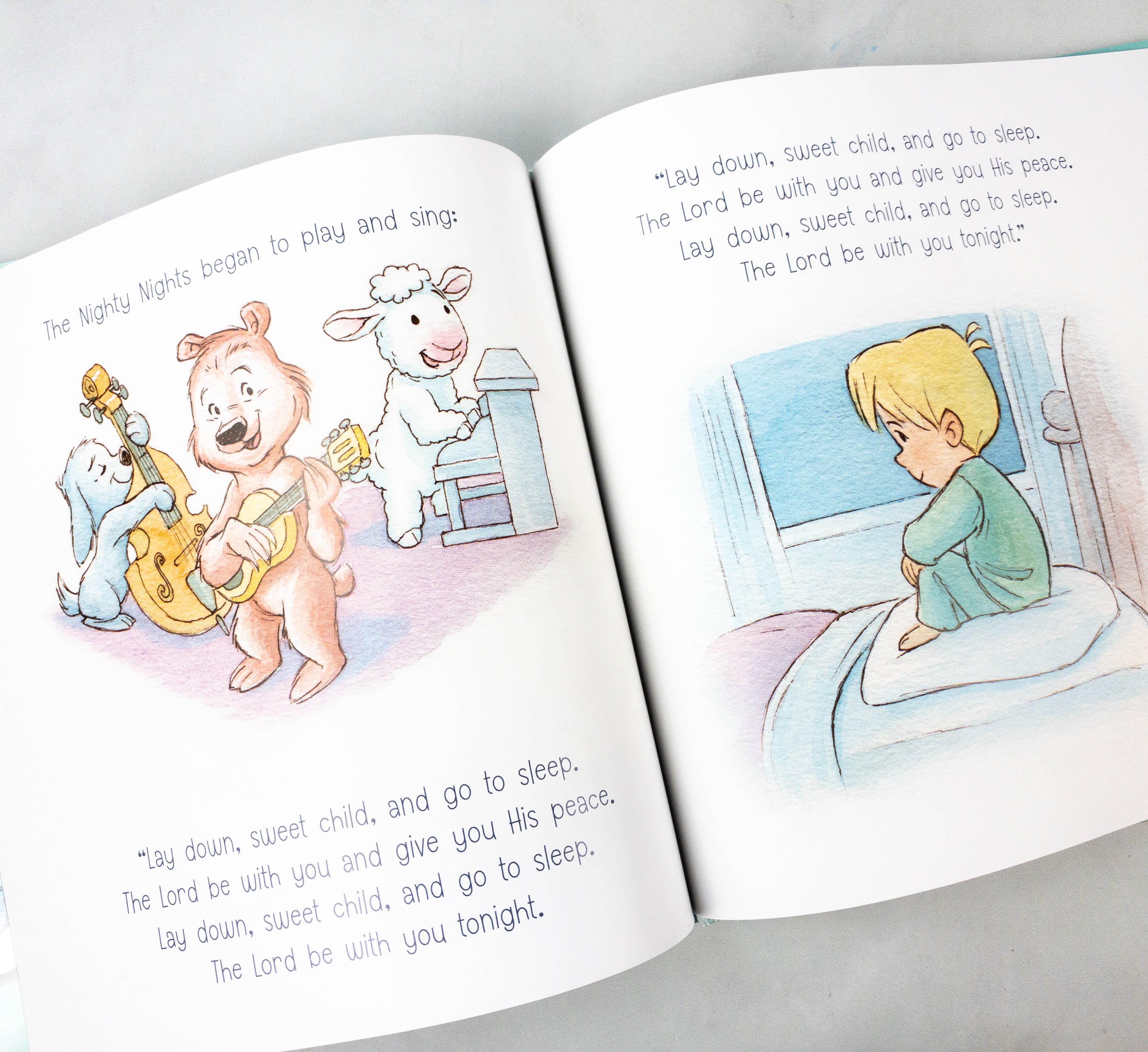 It has a cute and sweet story, plus the rhymes are fun. This book also includes a link to where you can listen to Michael W. Smith sing the same lullaby featured in the story. However, it's a big miss for 1/3 of the box if you're not of the Christian faith.
Owl Post Books always sends fun books for kids and this month's box isn't an exception! It included a book with a cooking theme, an interactive book that helps enhance memory, and a Christian bedtime book that helps kids have a good sleep. My kids enjoyed the books and they also loved making the pom-pom owl ornament. Overall, this is a great box for those who are looking to refresh their children's book stash, with an extra craft activity on the side!
What do you think of this month's box? Let us know your comments!
Visit Owl Post Books Imagination Box to subscribe or find out more!