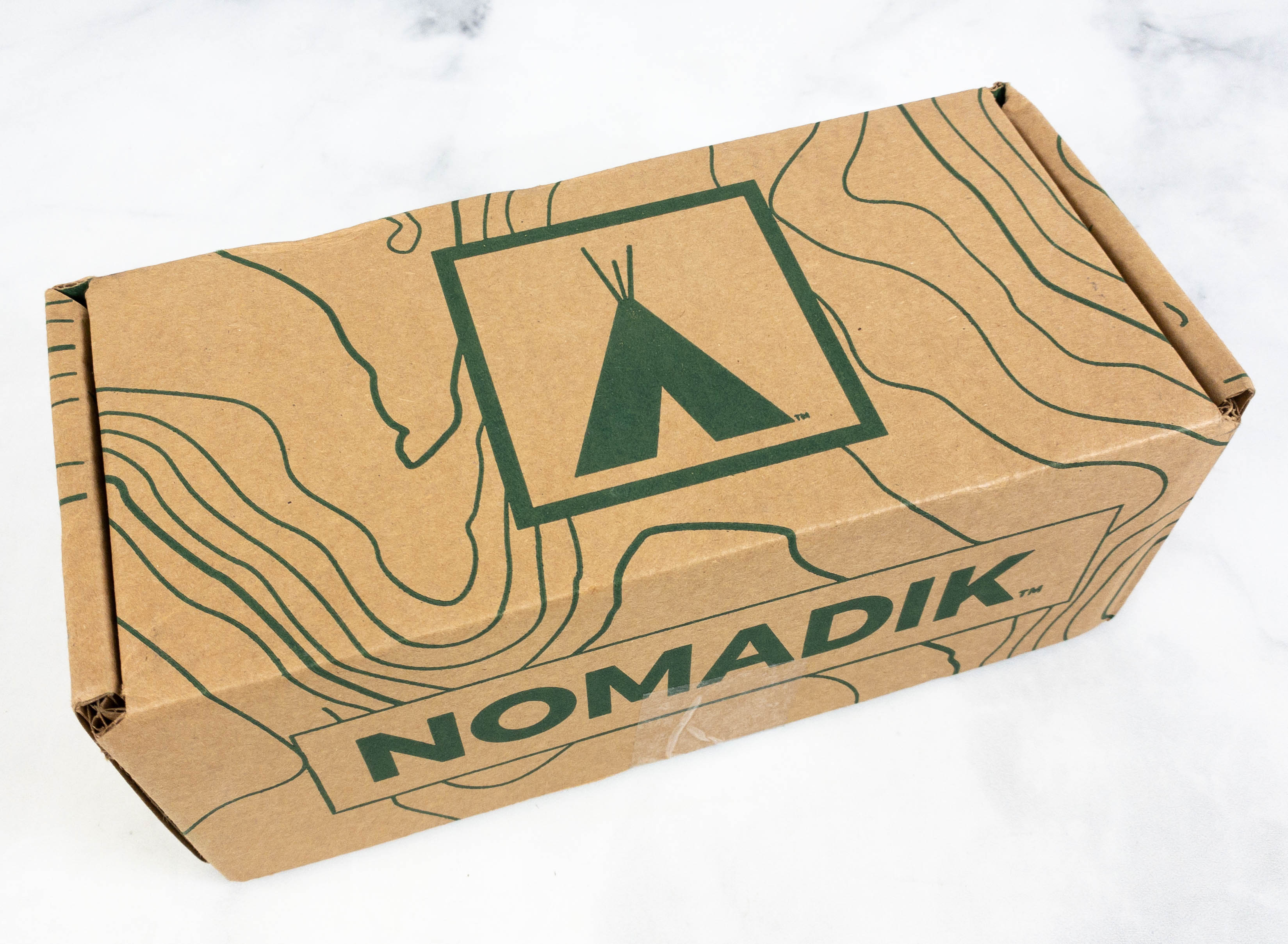 Nomadik is a subscription box for outdoor enthusiasts. They recently released a new Quarterly Subscription, with 4-10 premium outdoor equipment curated based on seasons and/or interests. Each box is $149.99, with a promised retail value of over $200! Only limited quantities will be available each quarter, and they promise to give subscribers access to fresh, high-quality gear (which means no overstock or close-outs!).
Nomadik's outdoor gear subscription box topped the list in our 2021 readers' choice list of best subscription boxes for the outdoors!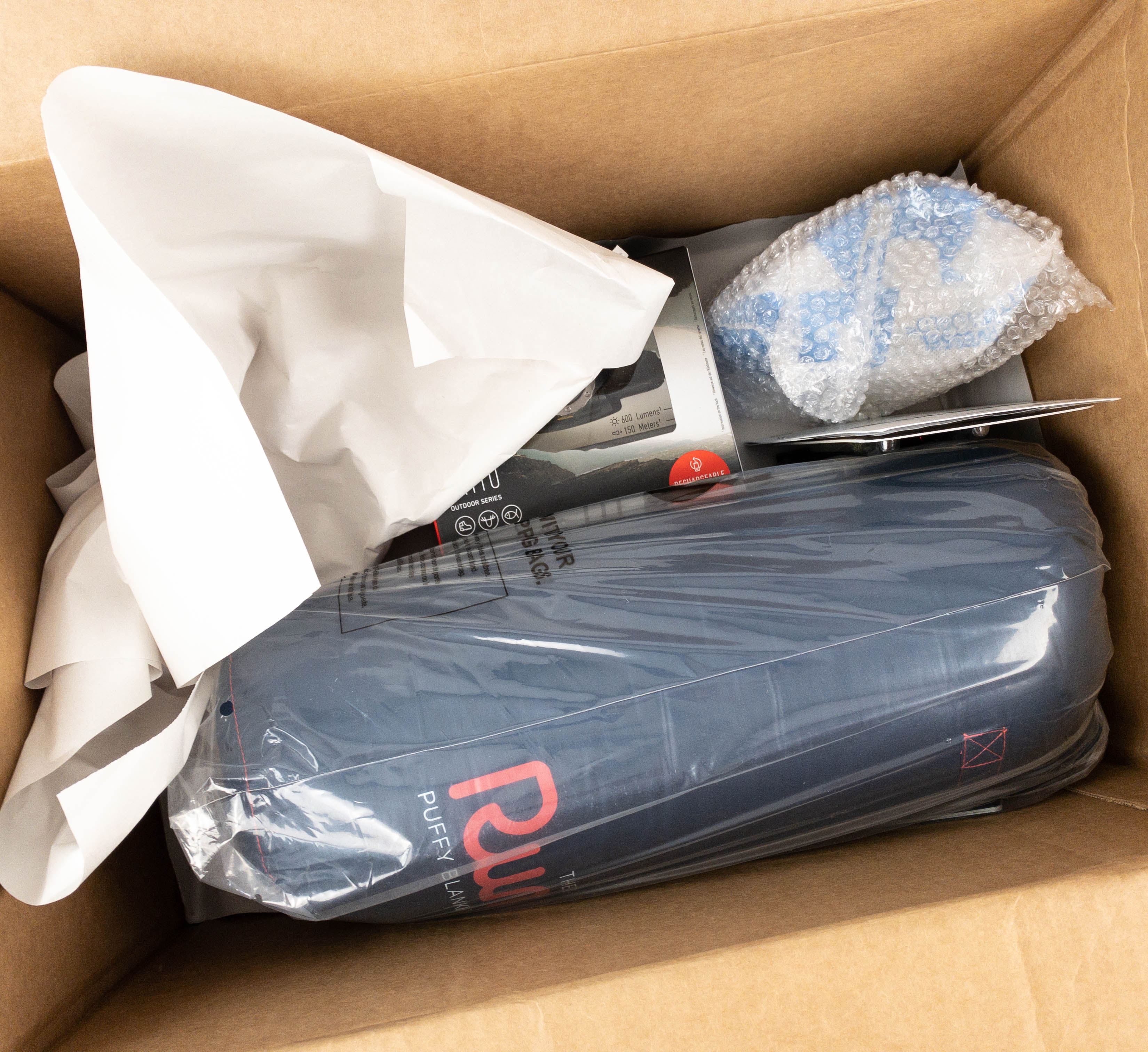 Everything came in perfect condition. I about fell over when I opened the box – last year I had hoped and wished for Rumpl to be in a box!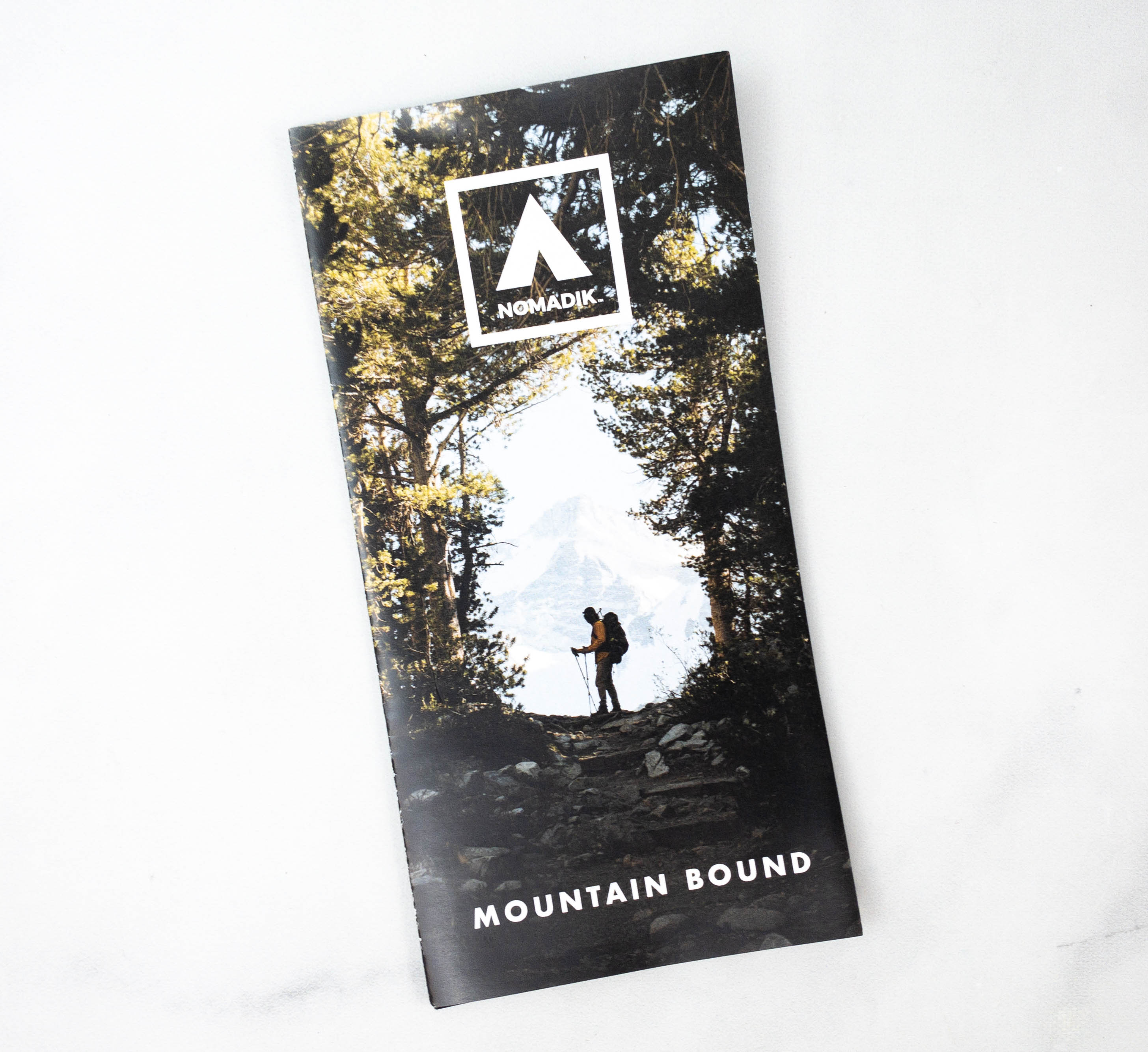 The theme for Fall 2021 is Mountain Bound.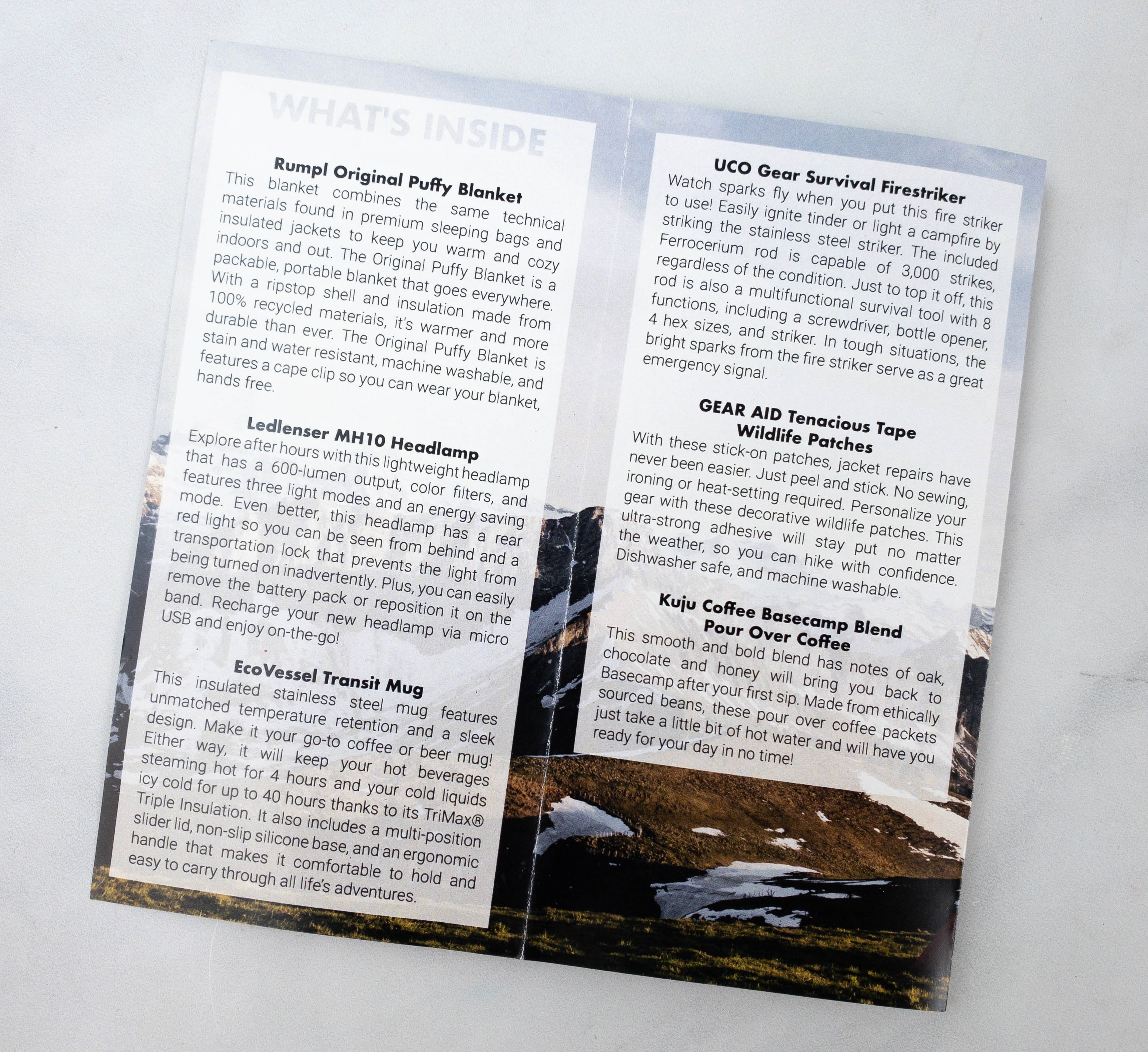 Here's a list of all the items in the box.
Everything in the Fall 2021 MOUNTAIN BOUND box!
Sticker. Every box includes an exclusive sticker from Nomadik. This quarter, it features a mountain trail!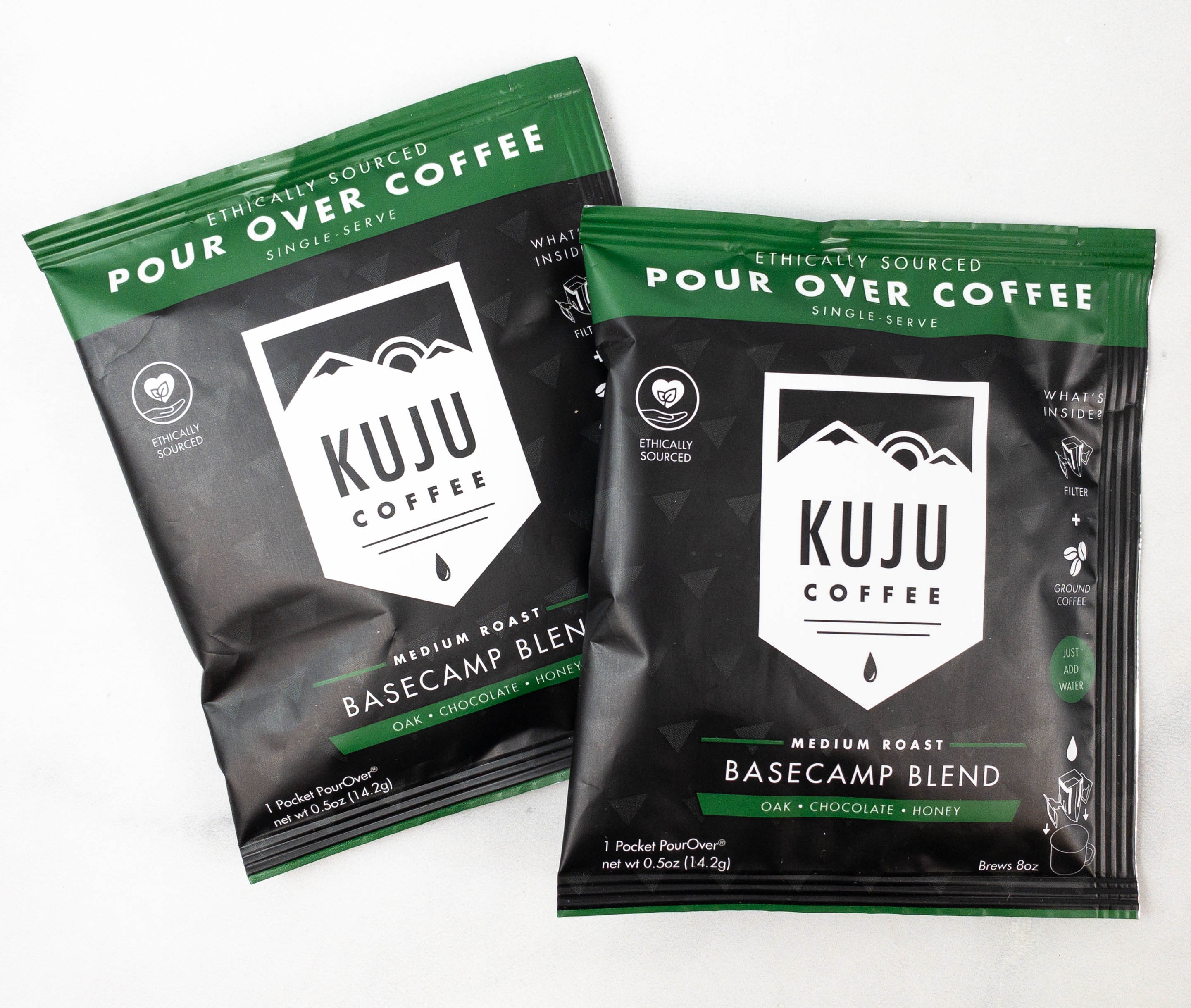 Kuju Coffee Basecamp Blend Pour Over Coffee ($4.40) Made from ethically sourced beans, this pour over coffee is specially made for adventurers! It has notes of oak, chocolate, and honey that make every sip invigorating and energizing. It's easy to prepare (only takes 2 minutes!) and definitely great tasting!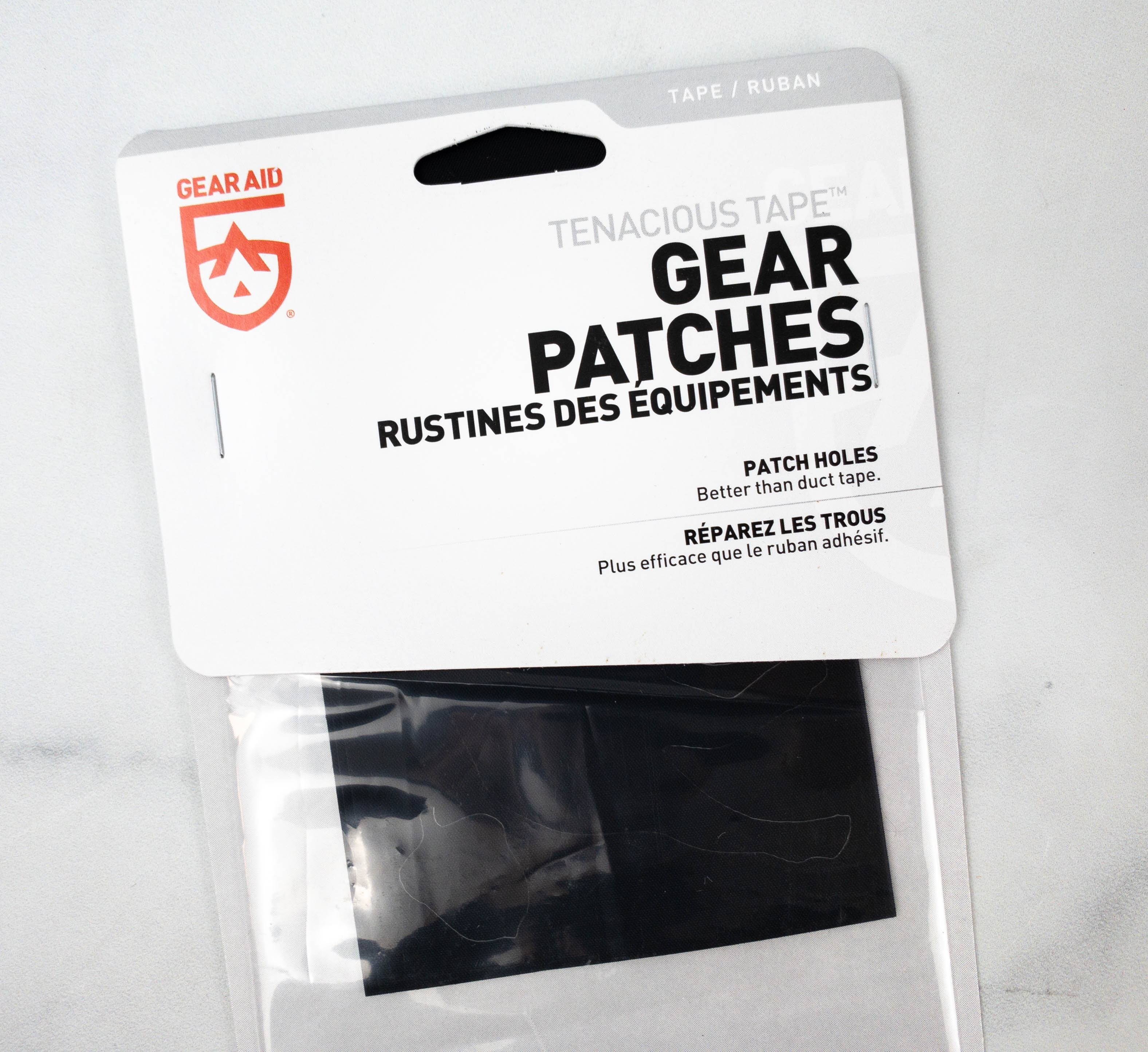 Gear AID Tenacious Tape Wildlife Patches ($9.95) It's a pack of outdoor gear patches for emergency repairs. It has an ultra-strong adhesive, so the patches stay in place no matter what the weather condition is. They are durable and washable as well.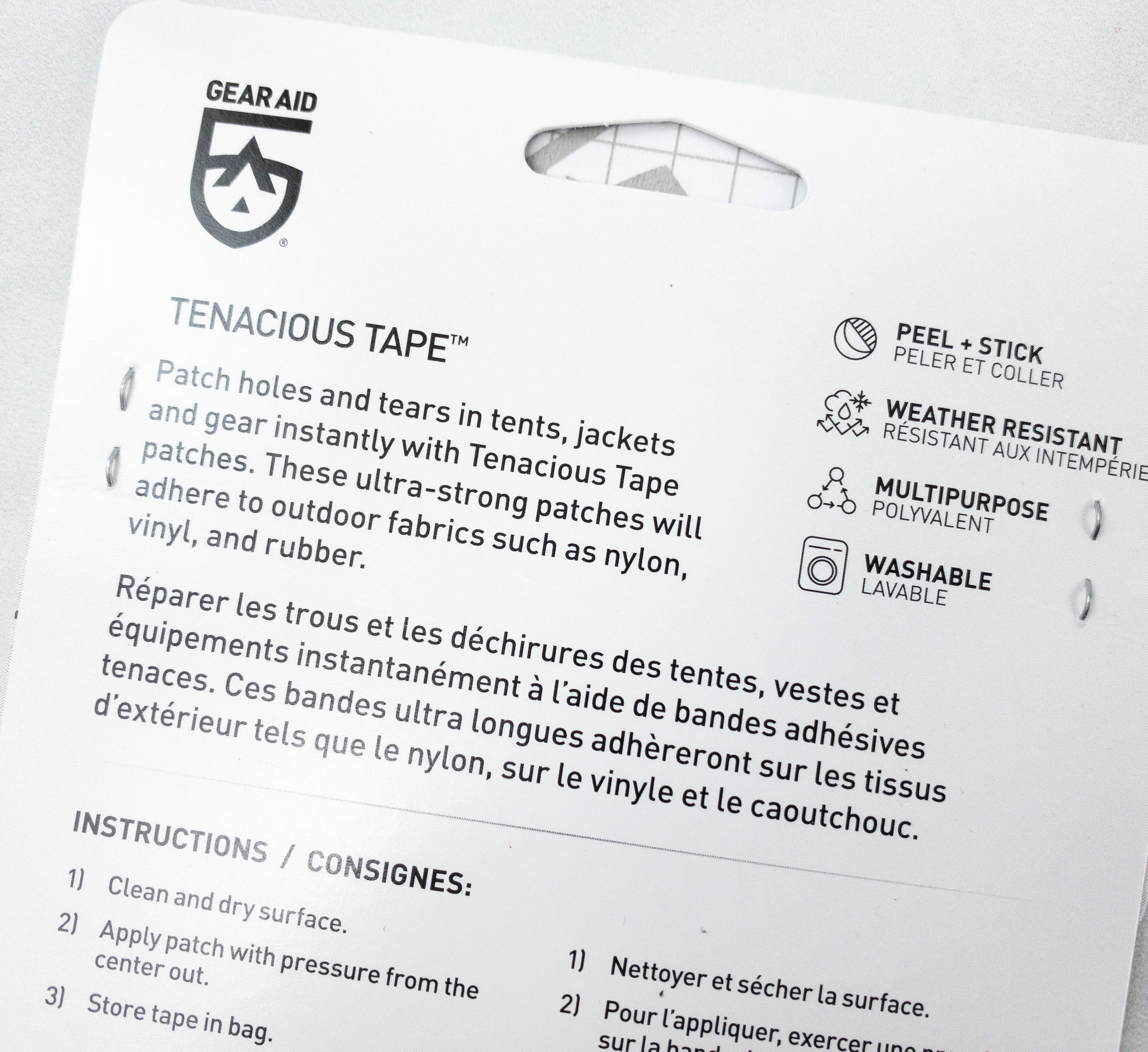 Using the patches doesn't require sewing, ironing or heat-setting, just peel and stick and you're good to go!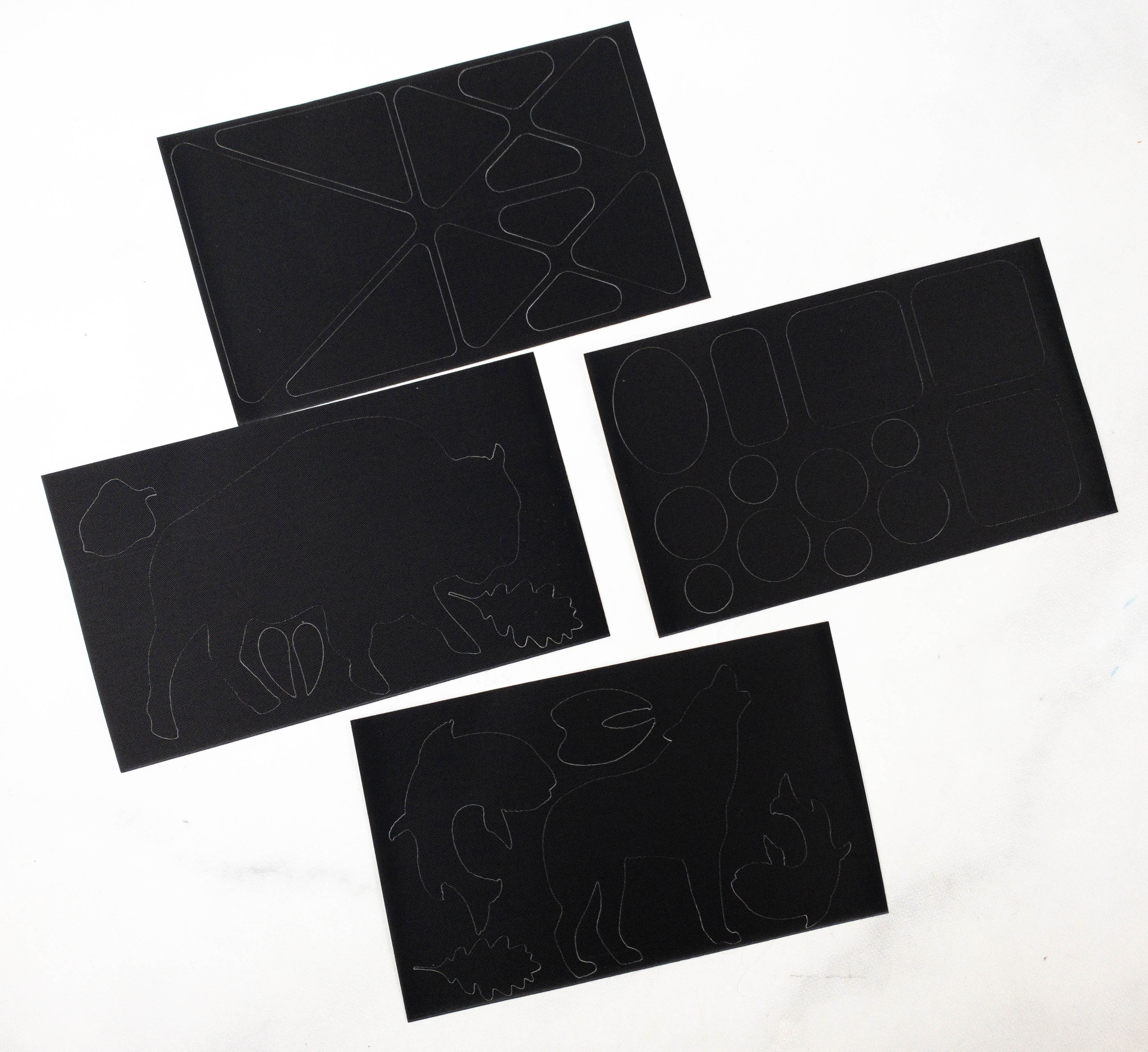 Unlike duct tape, these patches are not messy to use and they even come in different sizes and shapes to make gear repairs and customization easier. There's some decorative shapes too, which is rad.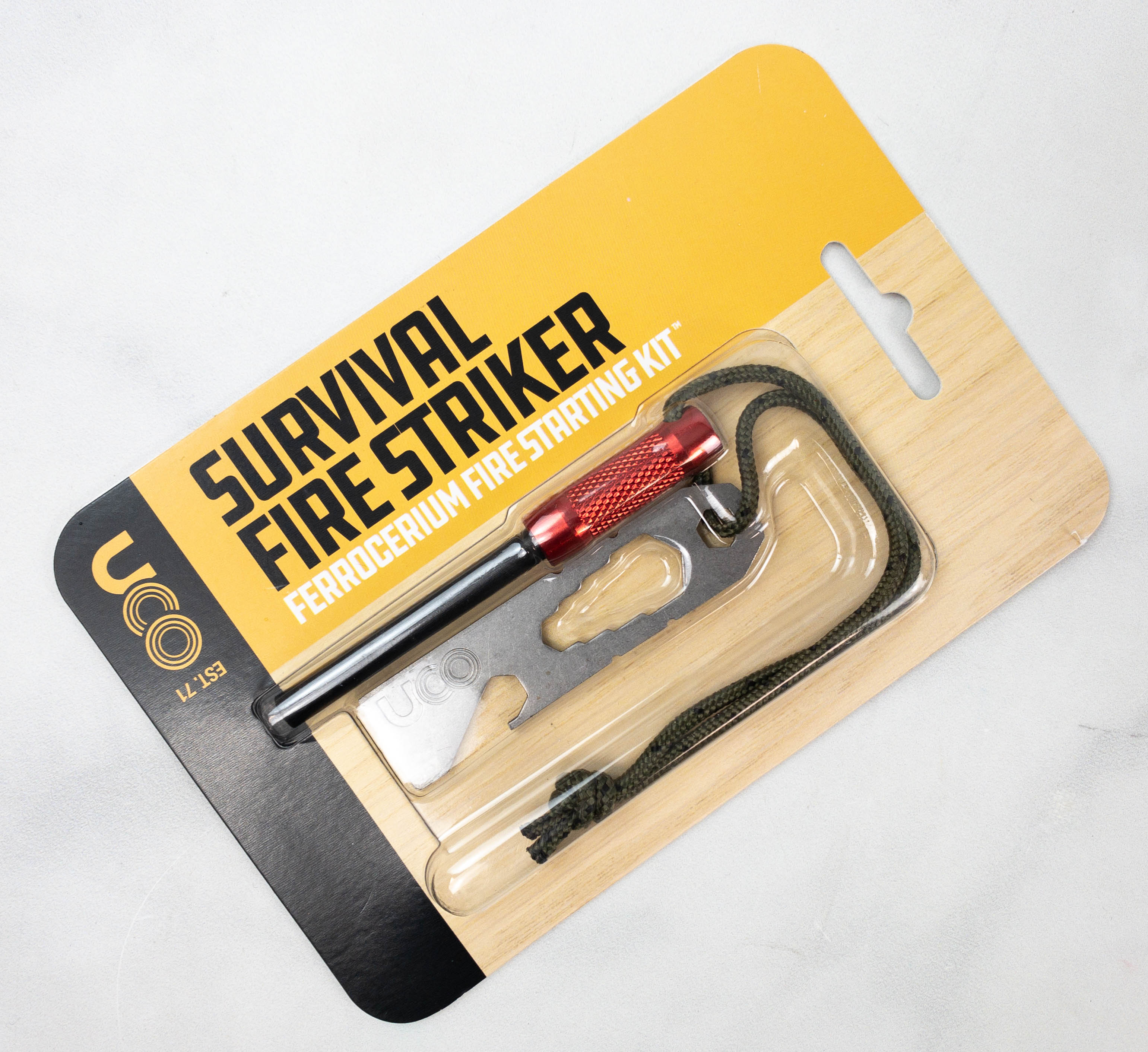 UCO Gear Survival Fire Striker ($9.99) Here's a multi purpose fire starter, another camping must-have. I like that it's handy and can be easily attached on my bag or other equipment.
It has a robust ferrocerium rod that's capable of 3,000 strikes at 5400 degrees Fahrenheit. The rod can also function in all conditions, altitudes, and even in cold weather!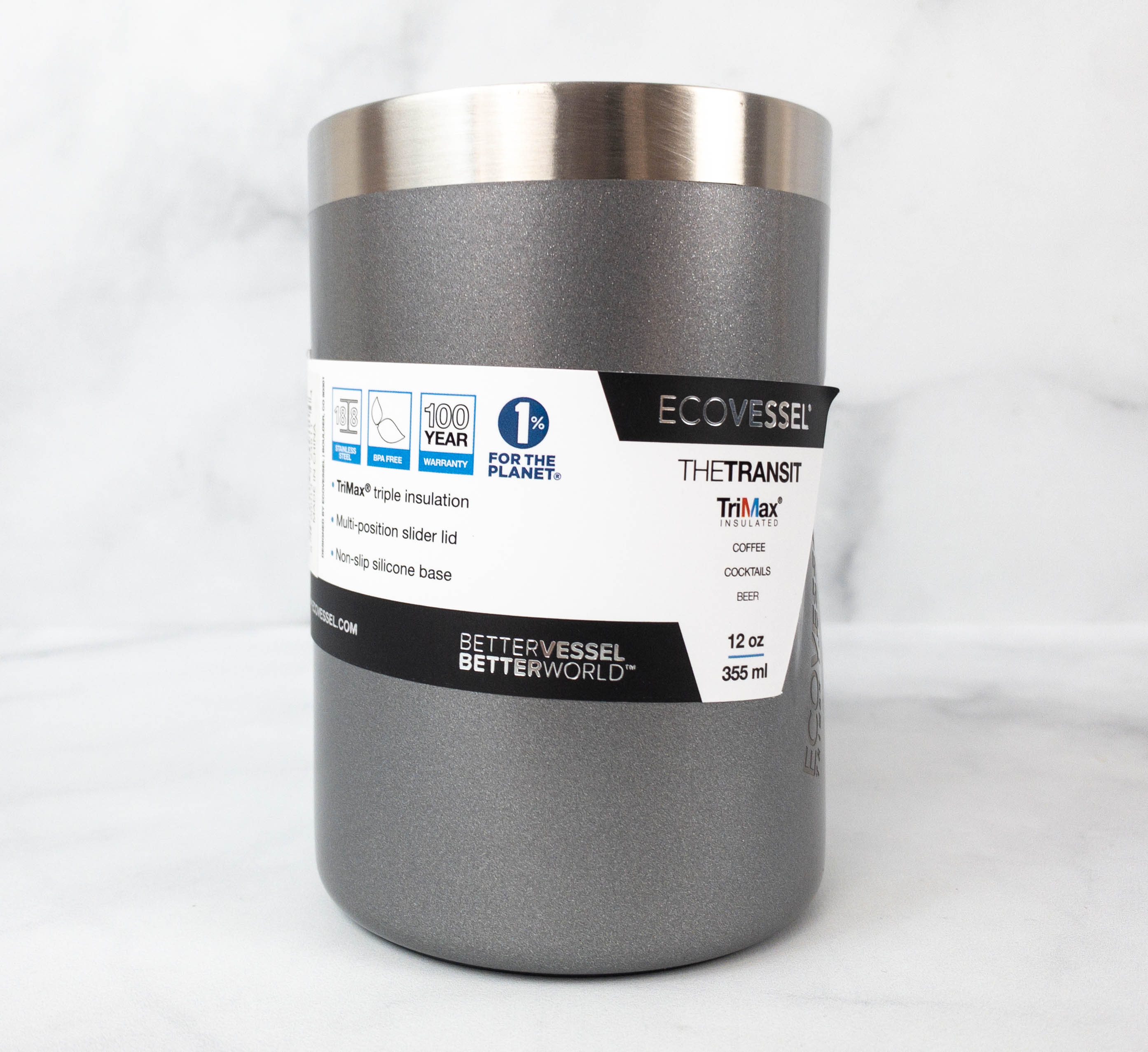 EcoVessel Transit Mug ($24.95) I also received an insulated mug that can be used with either hot or cold drinks! Other features include a multi-position slider lid, a non-slip silicone base, and an ergonomic handle that makes it comfortable to hold and easy to carry.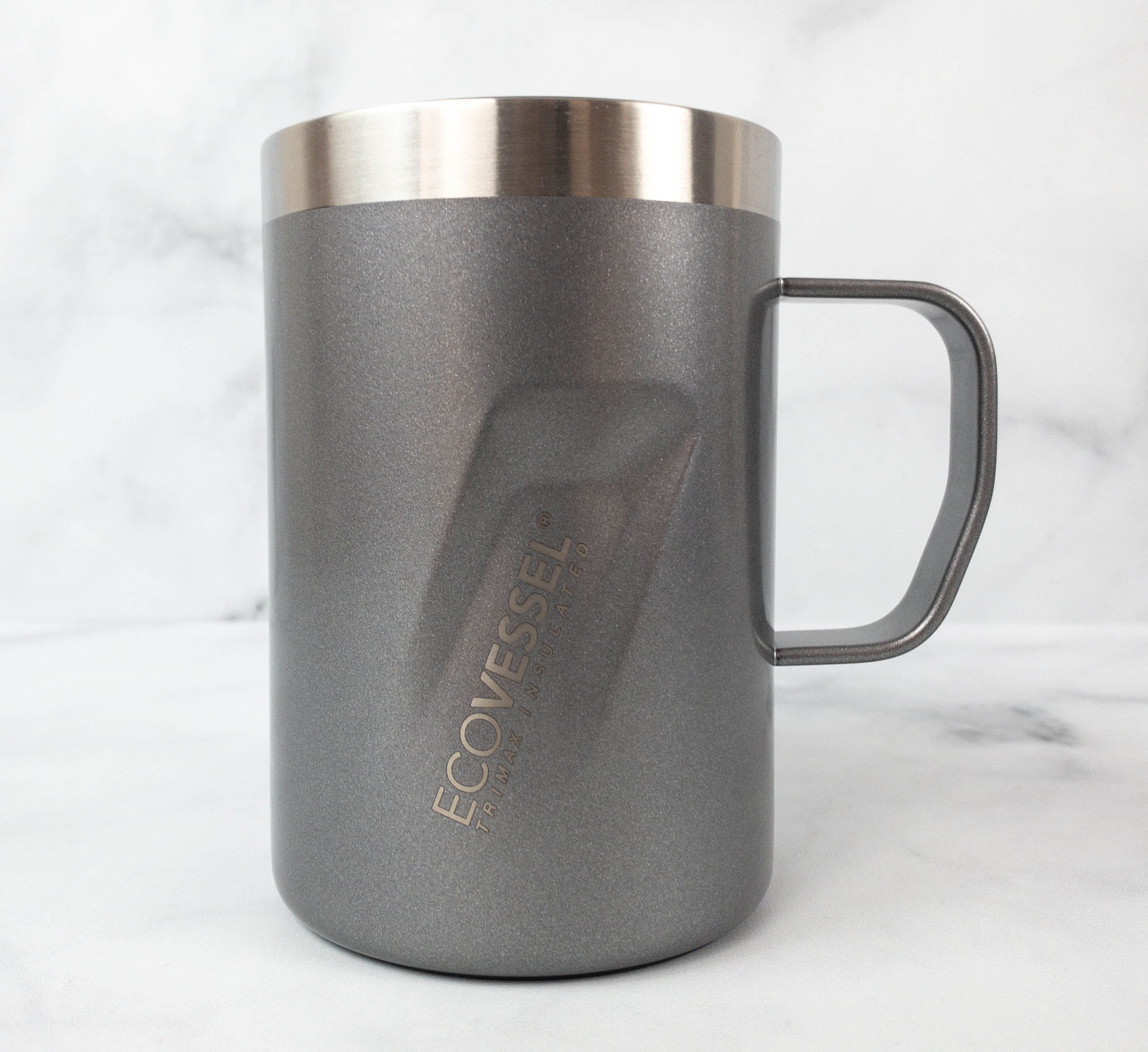 It can contain as much as 355 ml of liquid. It's BPA free, BPS free, and phthalate free, to boot!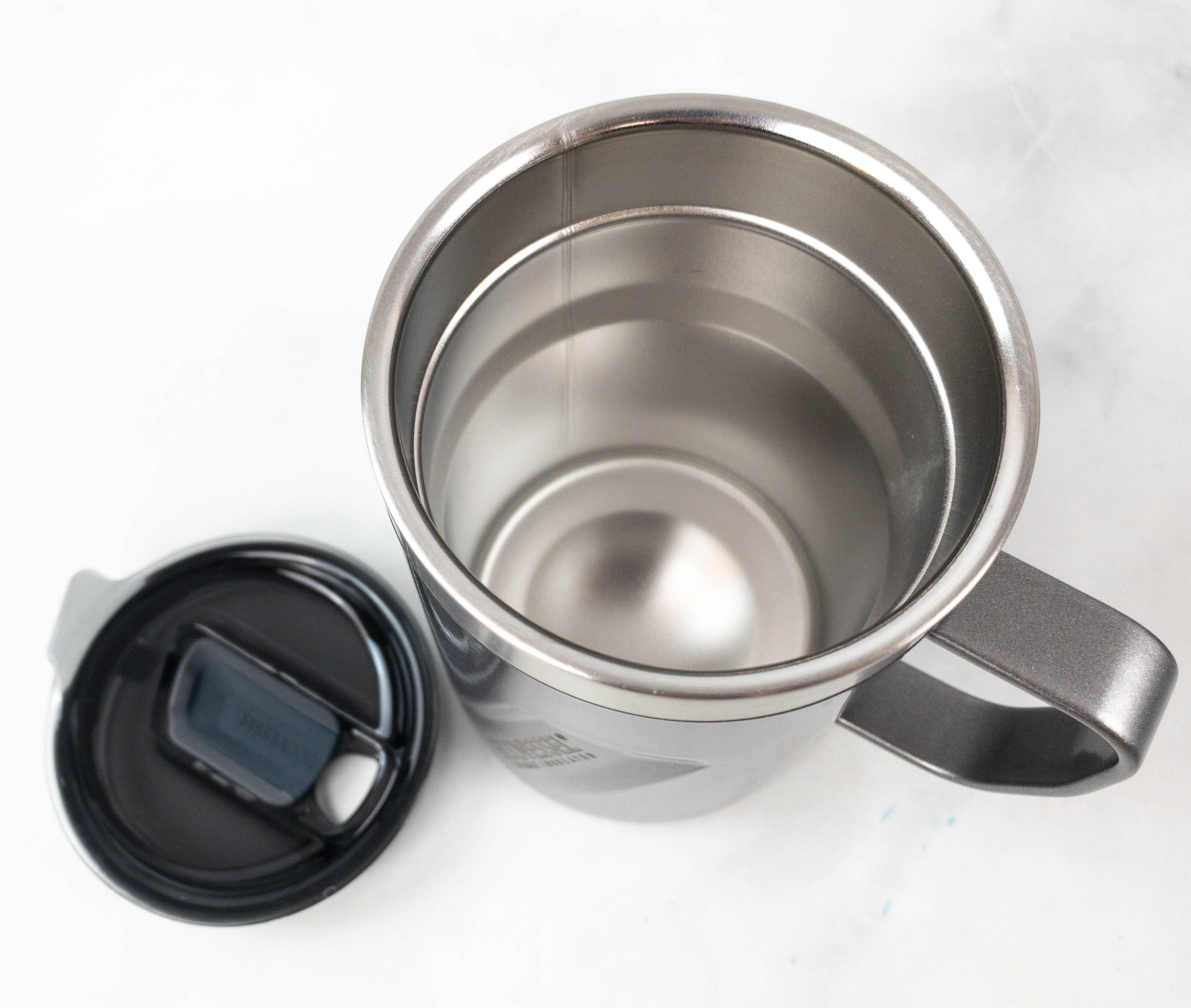 Another amazing feature of this mug is the signature TriMax® Triple Insulation that promises to keep drinks cold up to 40 hours and hot up to 4 hours.
Ledlenser MH10 Headlamp ($69.95) These headlamps are perfect for camping, fishing, hiking, and other outdoor adventures! It has an IPX4 water resistance rating which means the MH6 is ready for sweat, rain, and intense water activities.
Included is a rear battery pack that can be attached on the band or easily stored in a jacket or backpack pocket.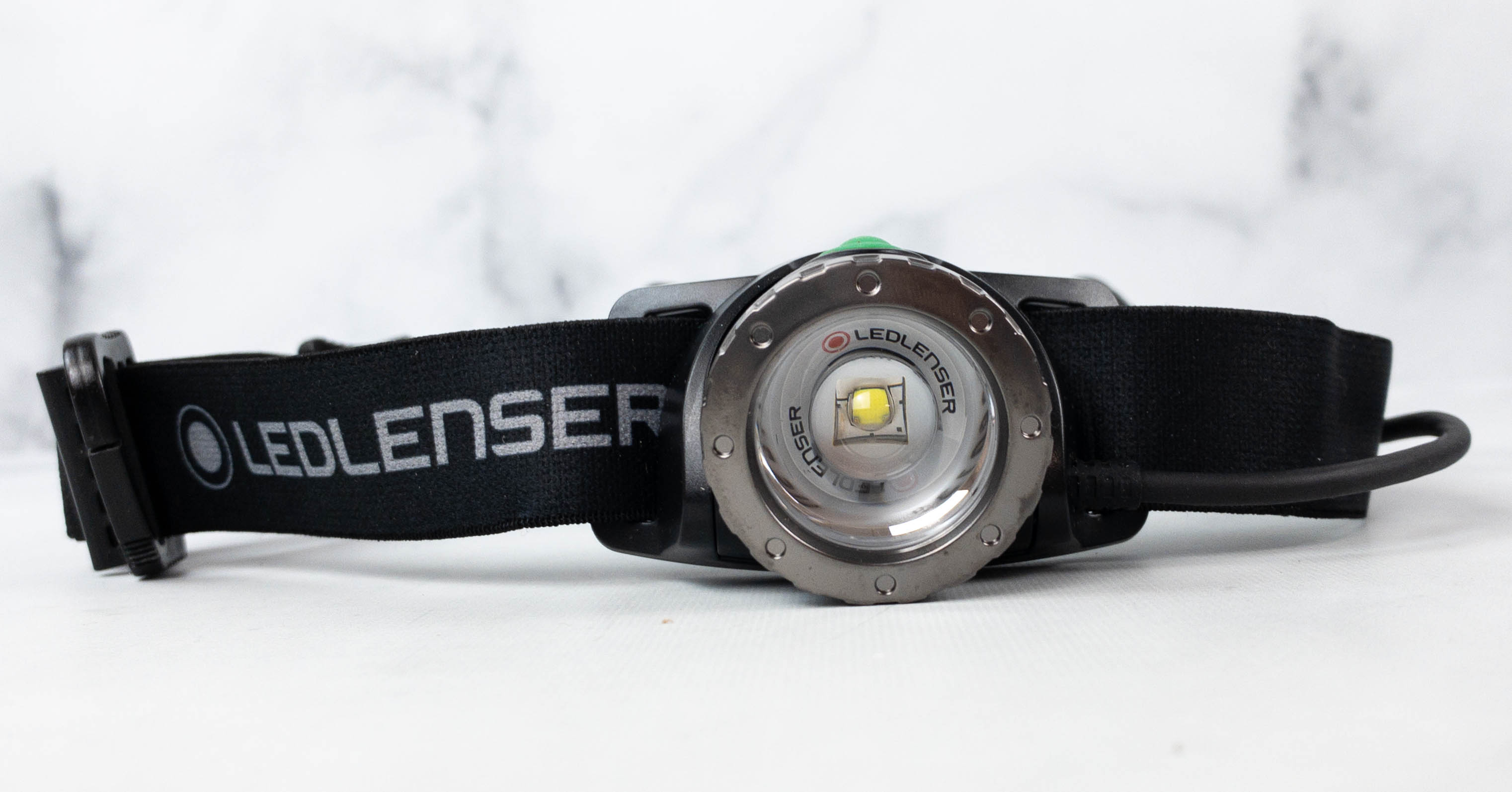 Equipped with 600 lumens, it can shine up to 150 meters for up to 120 hours.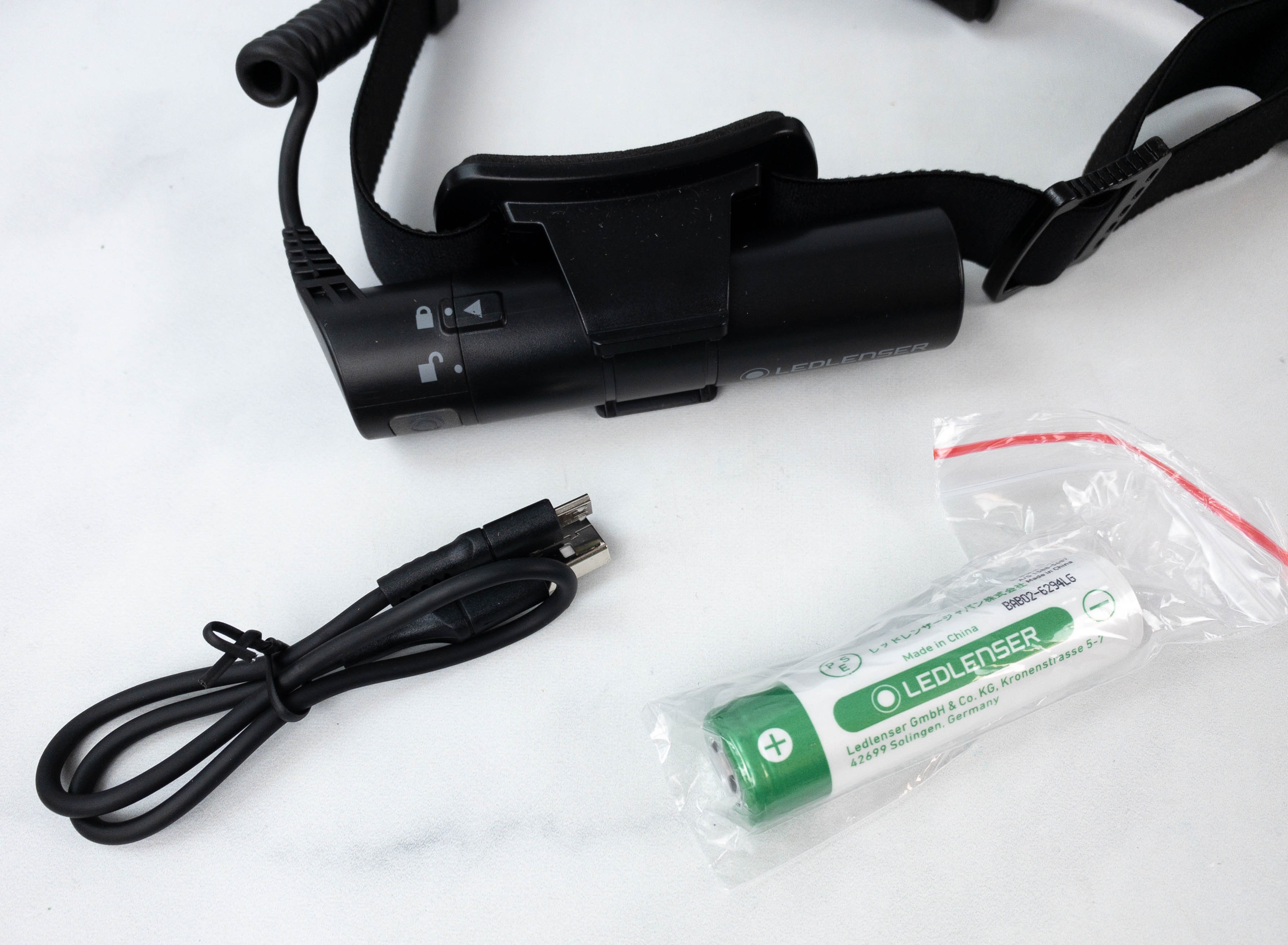 The headlamp can be recharged using a micro USB cable.
Also included are red and green color filters!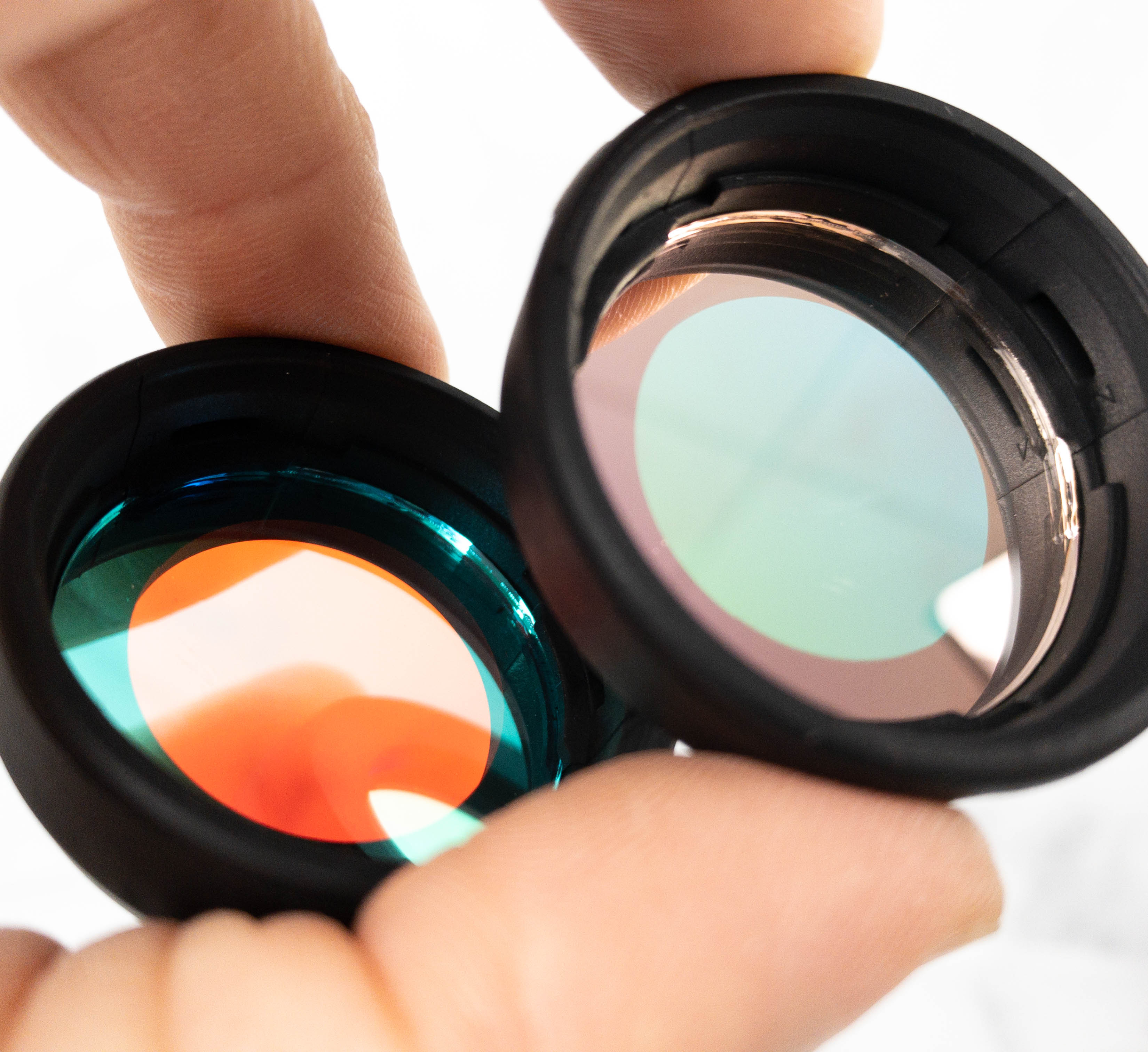 The filters provide better night vision for fishing and hunting.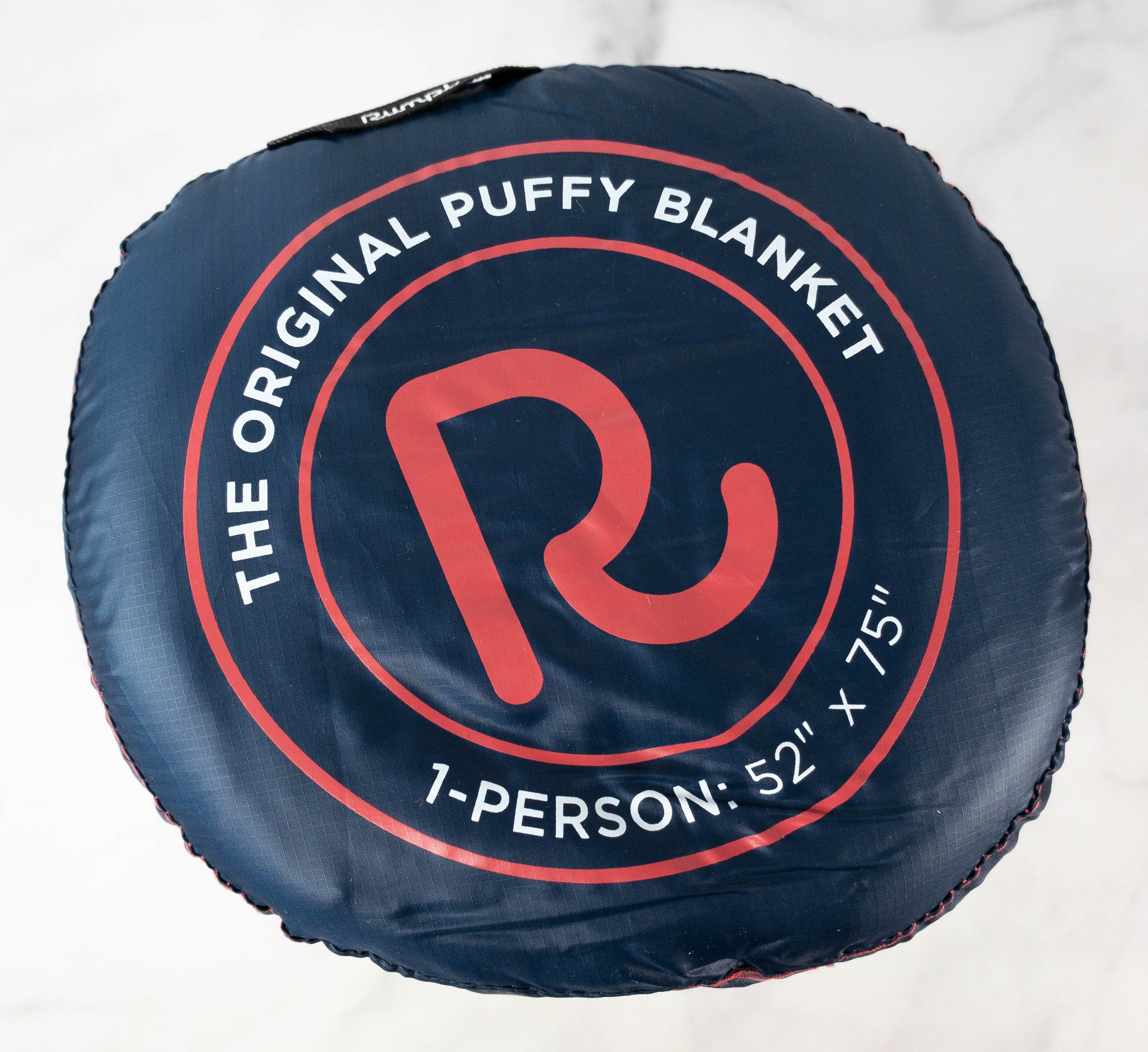 Rumpl Original Puffy Blanket ($99) To complete this quarter's box, they also included a packable, portable blanket to keep me warm and comfortable even when I'm in the wild! This is a huge wow item – I had wished for this exact item from this exact brand to come in a box – and my dreams have come true. It's crazy!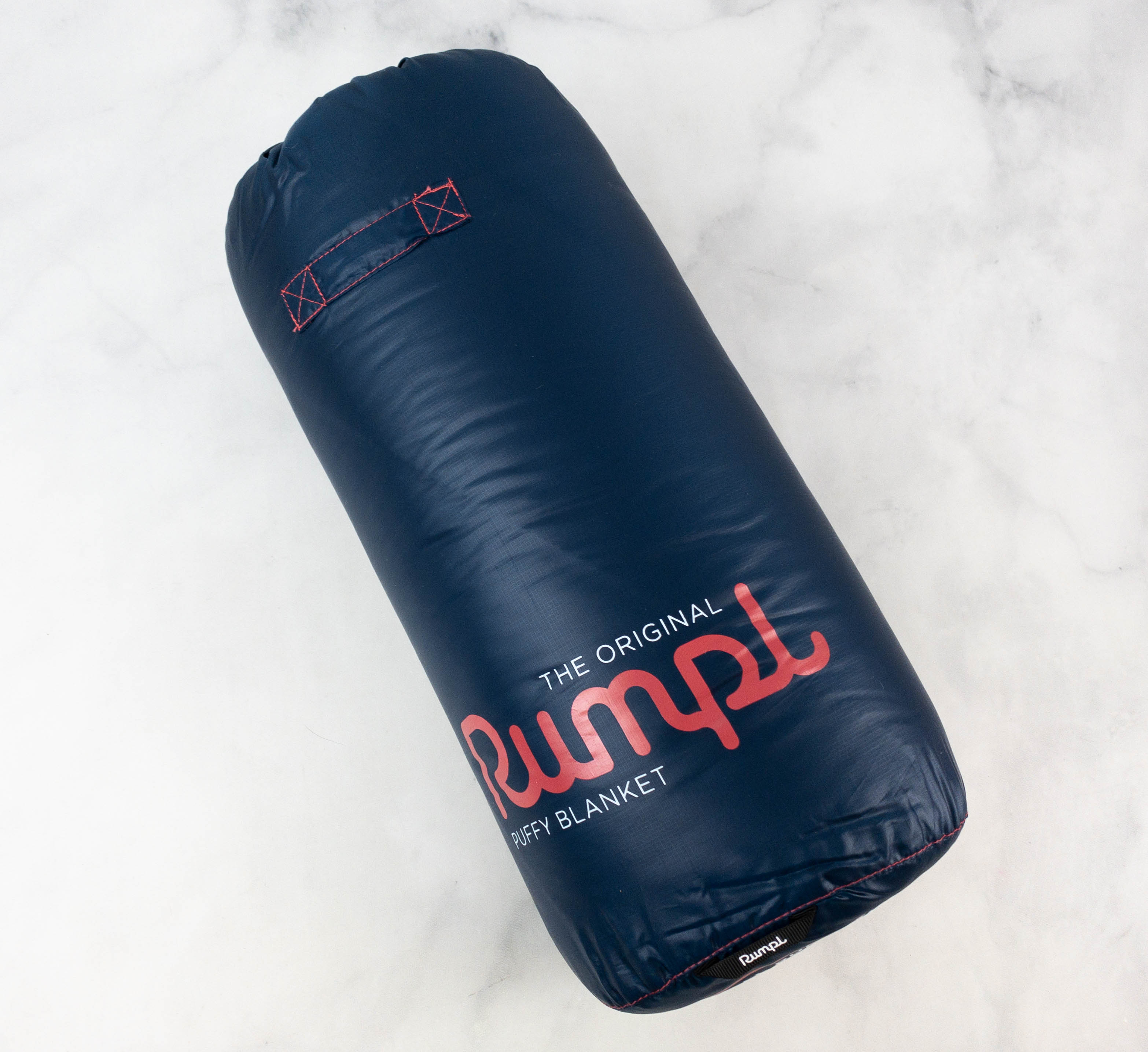 It comes with its own carrying bag, so it's easy to pack!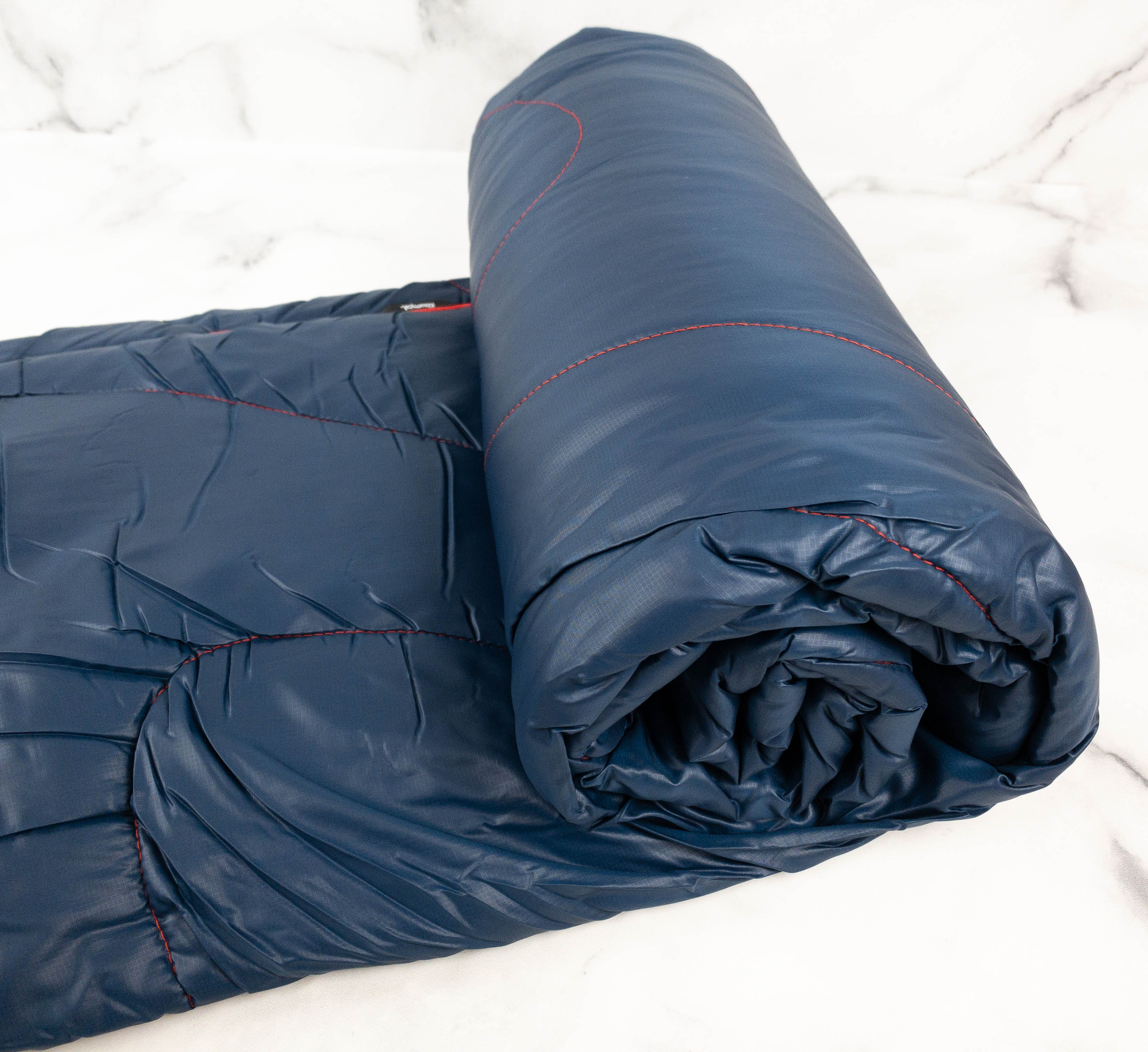 It's made from post-consumer recycled polyester shell and insulation, and it's even stain and water resistant. Cleaning up this blanket is also easy because it's machine washable!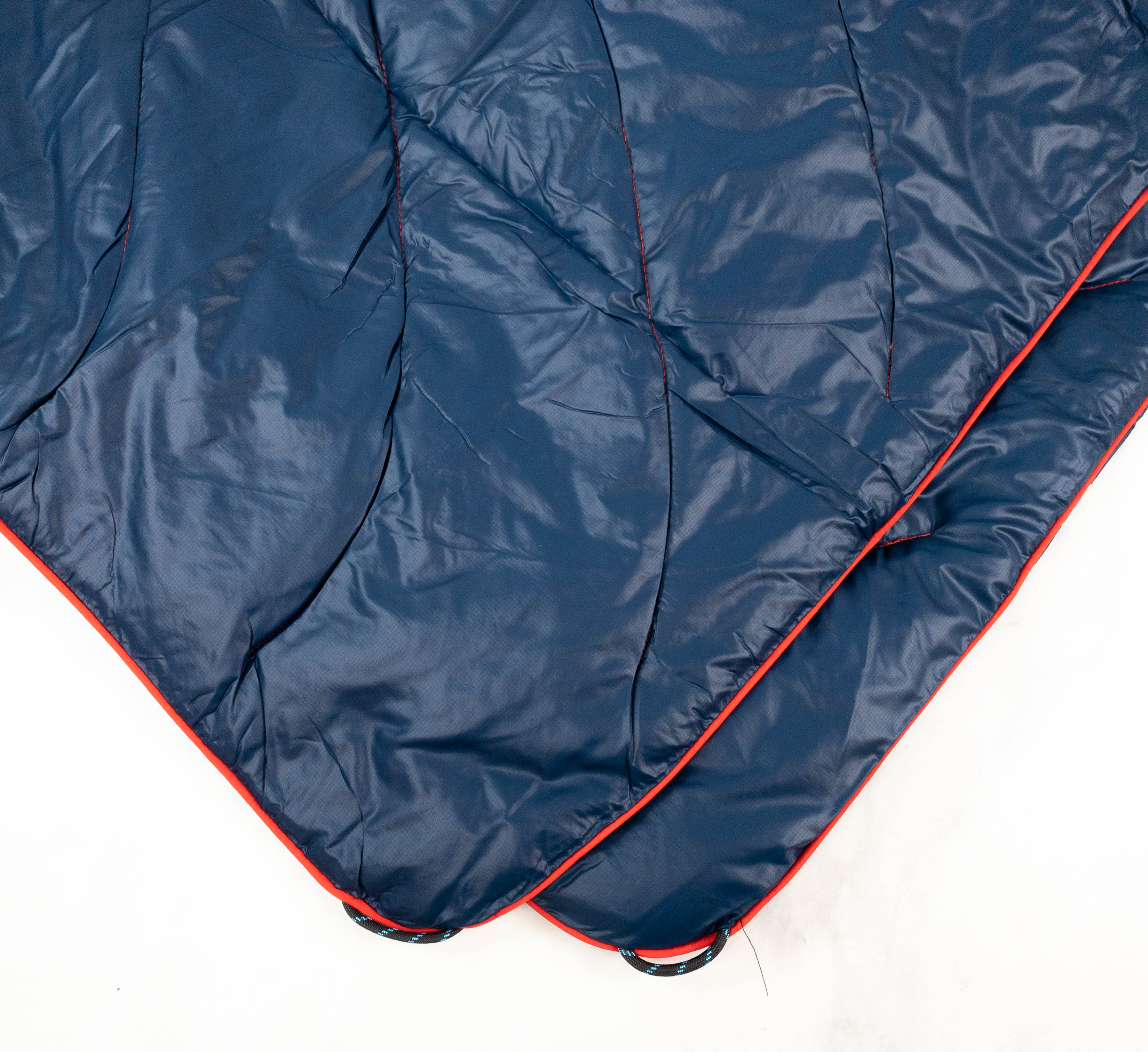 Another useful feature is the corner loops, so we can easily stake the blanket into the ground. There's also a loop where you can hook it around yourself like a cape.
Nomadik's first quarterly box is Mountain Bound themed! It includes outdoor gear and accessories that are perfect for mountain activities, including bright headlamps when exploring at night and a lightweight blanket to keep me warm. The Rumpl is hands down the best item to get in a box, and I cannot imagine that anyone wouldn't like getting it. I also like the inclusion of the fire starter, insulated mug, pour over coffee, which allows me to enjoy a cup of joe even when I'm outdoors. Overall, this is really an exceptional curation for outdoor enthusiasts and it felt like a limited edition box! It's a great way to get useful outdoor stuff from great brands, at a fraction of the retail price!
What did you think of this Nomadik Quarterly Box?