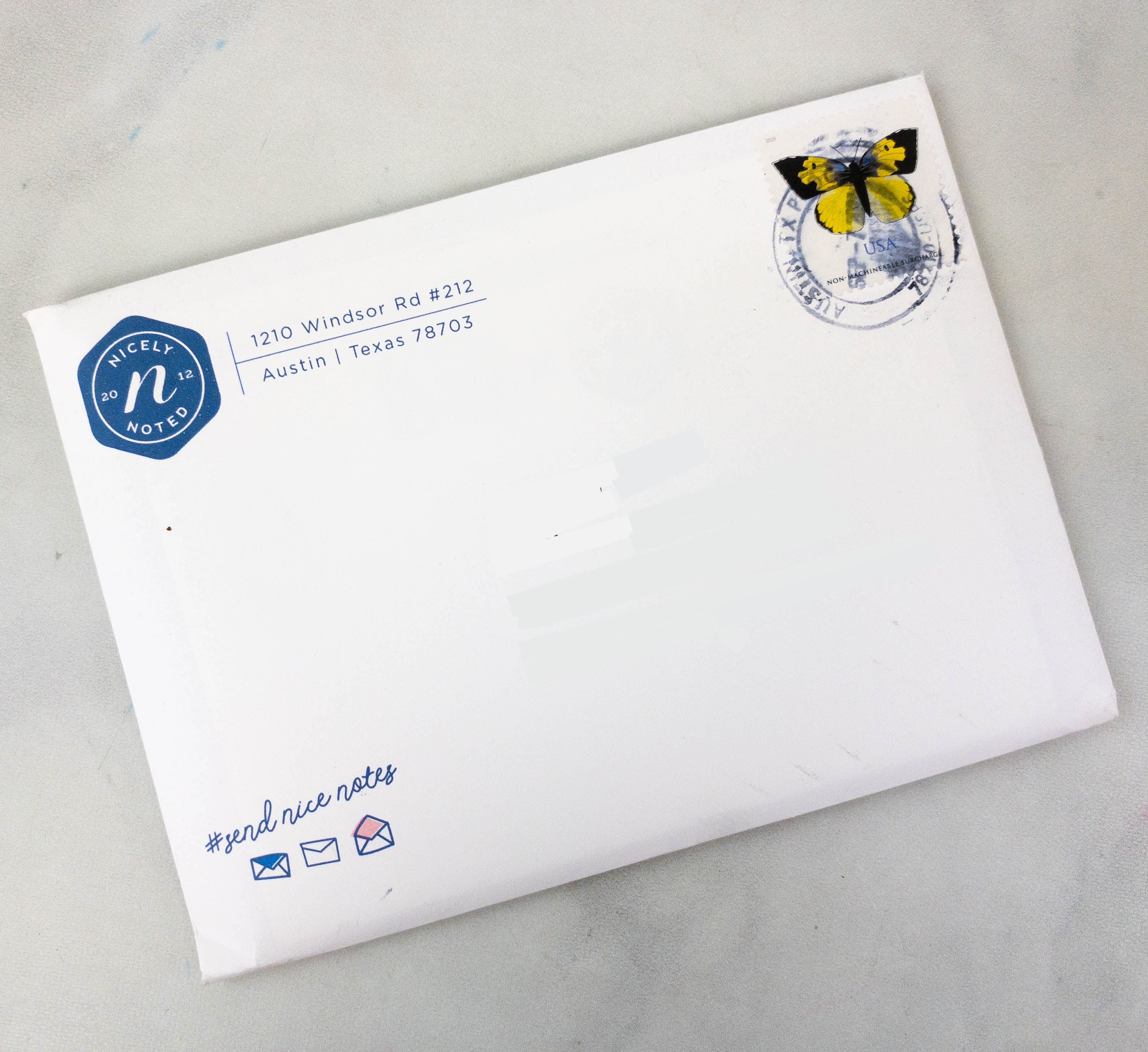 Nicely Noted is a monthly greeting card subscription. With every mailing, you'll receive a collection of handmade letterpress cards, plus the stamps to send them. This is art to give away, not to keep! This subscription is absolutely perfect for anyone who wants to start (or continue) sending letters in the mail to family and friends. A monthly subscription is $20, with free shipping.
DEAL: You can get 20% off from your first month by using the code NICE20.
Nicely Noted's greeting card subscription made the list in our 2021 readers' choice list of best stationery & greeting card subscriptions!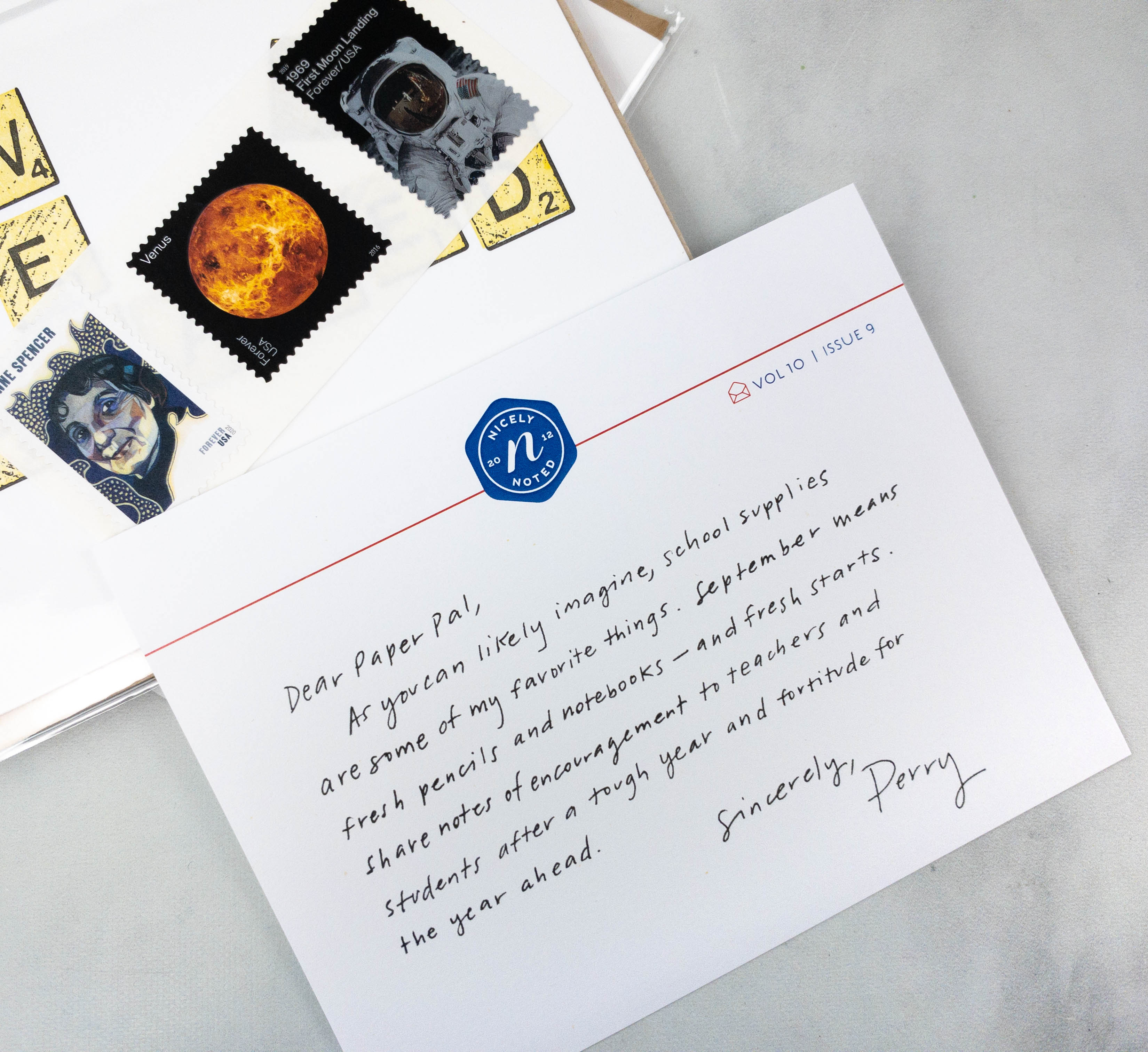 There's a letter from Nicely Noted.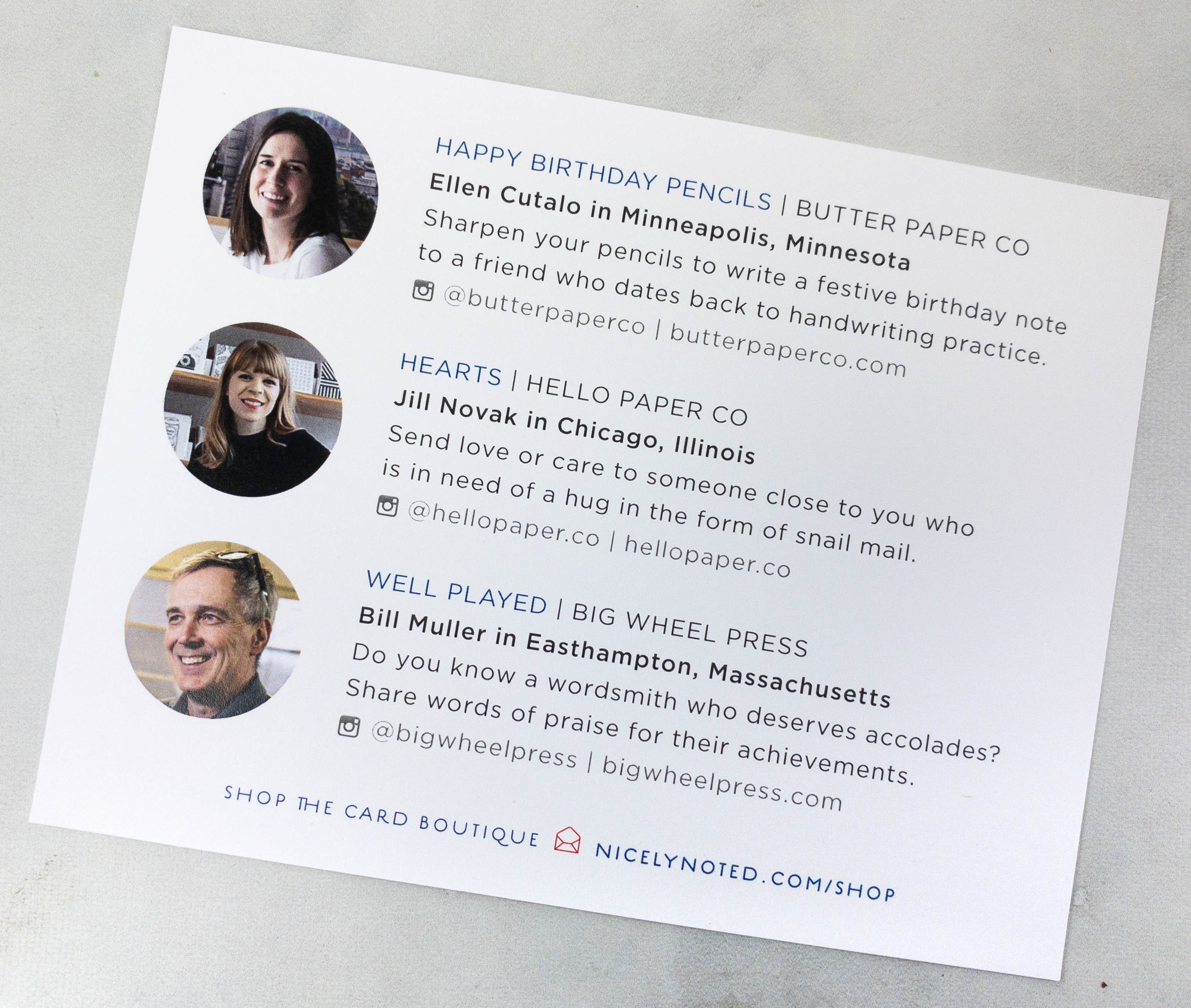 The card features artists behind this month's collection of letterpress cards.
Everything I received this month!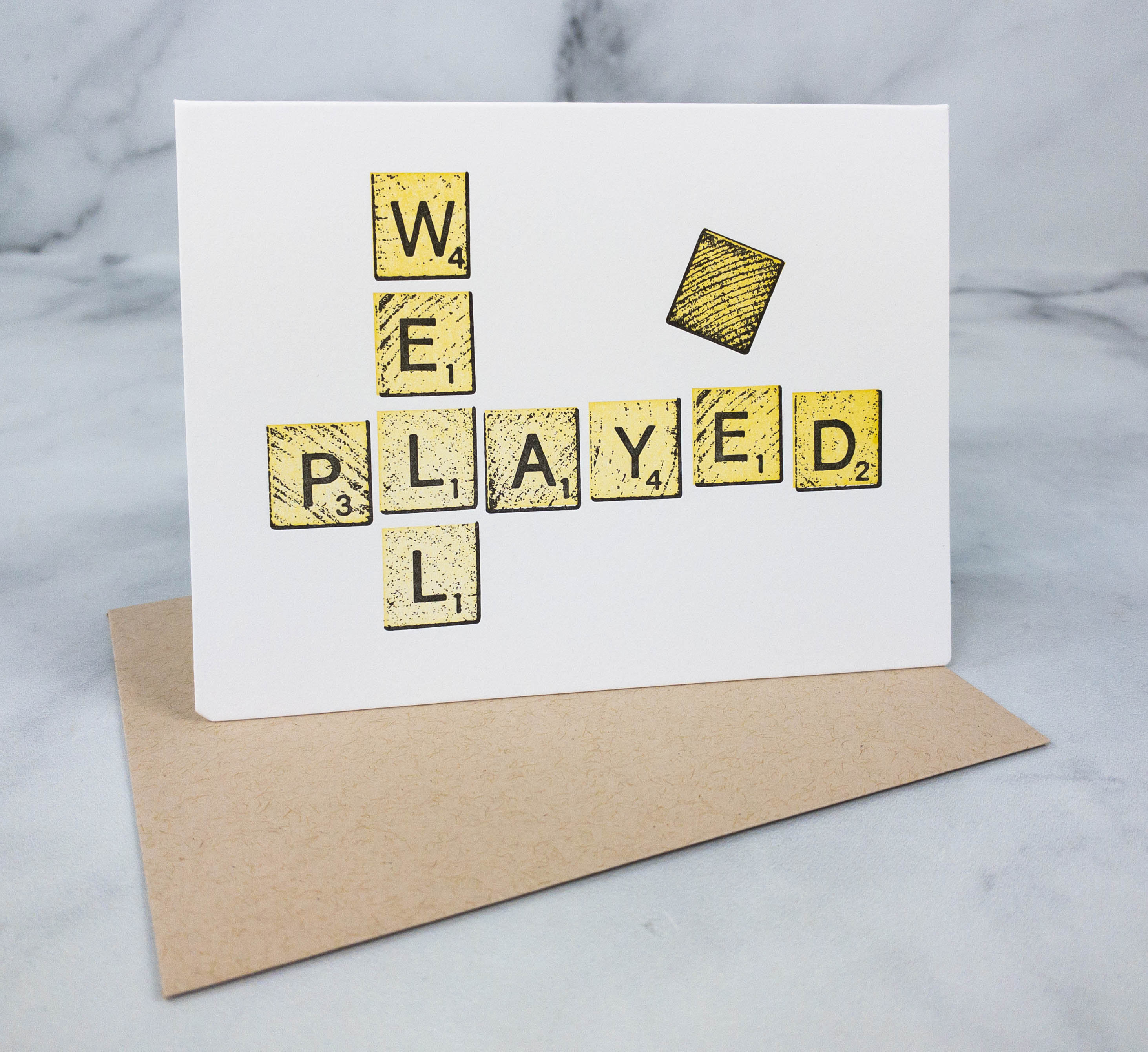 Big Wheel Press Well Played. The first card is inspired by the popular board game Scrabble, with letters that spell out "WELL PLAYED". This is the perfect card to acknowledge someone for a job well done! It has a simple design but the concept is really fun!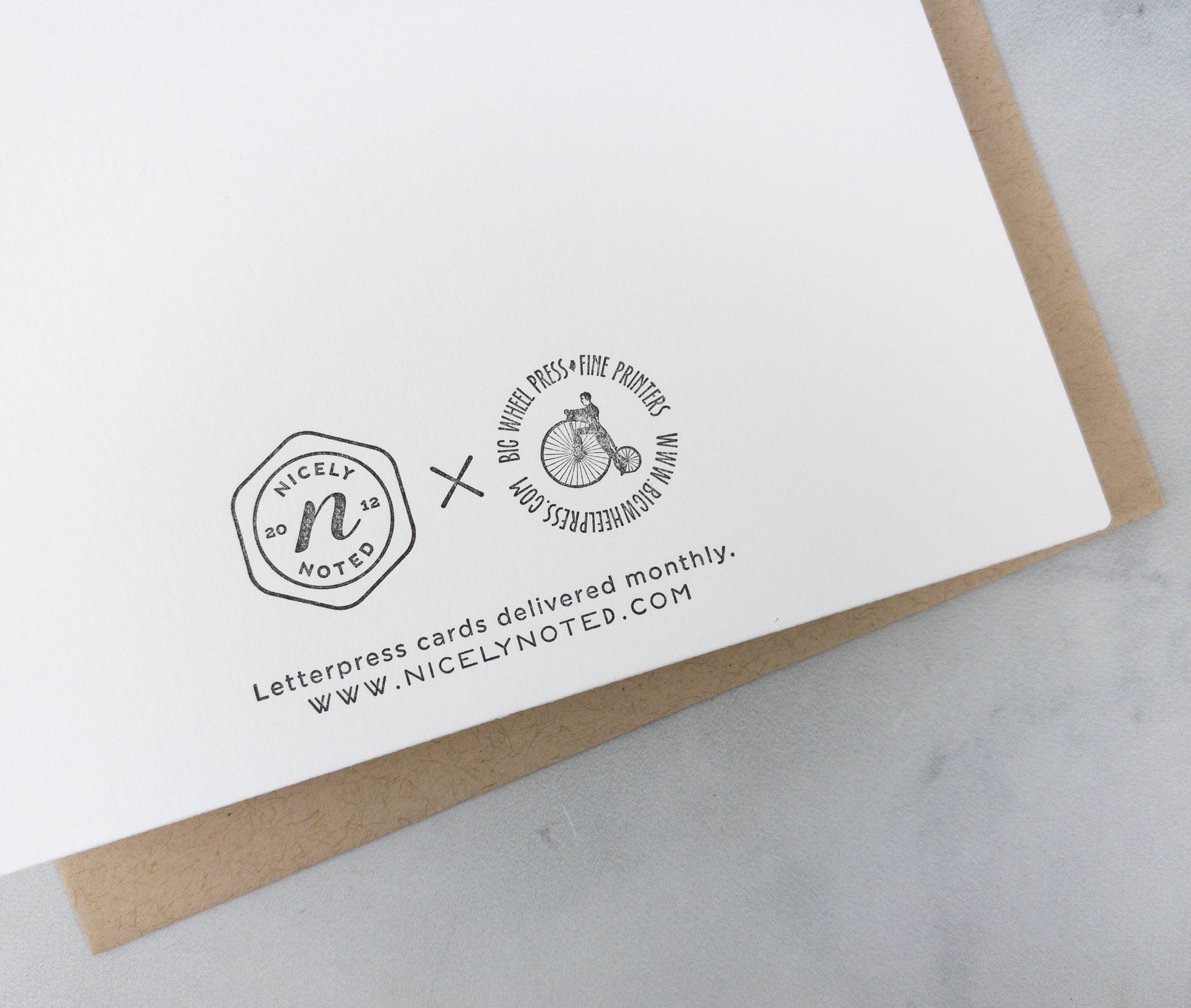 The back of the card has the Nicely Noted logo and the Big Wheel Press logo. It also comes with a brown envelope.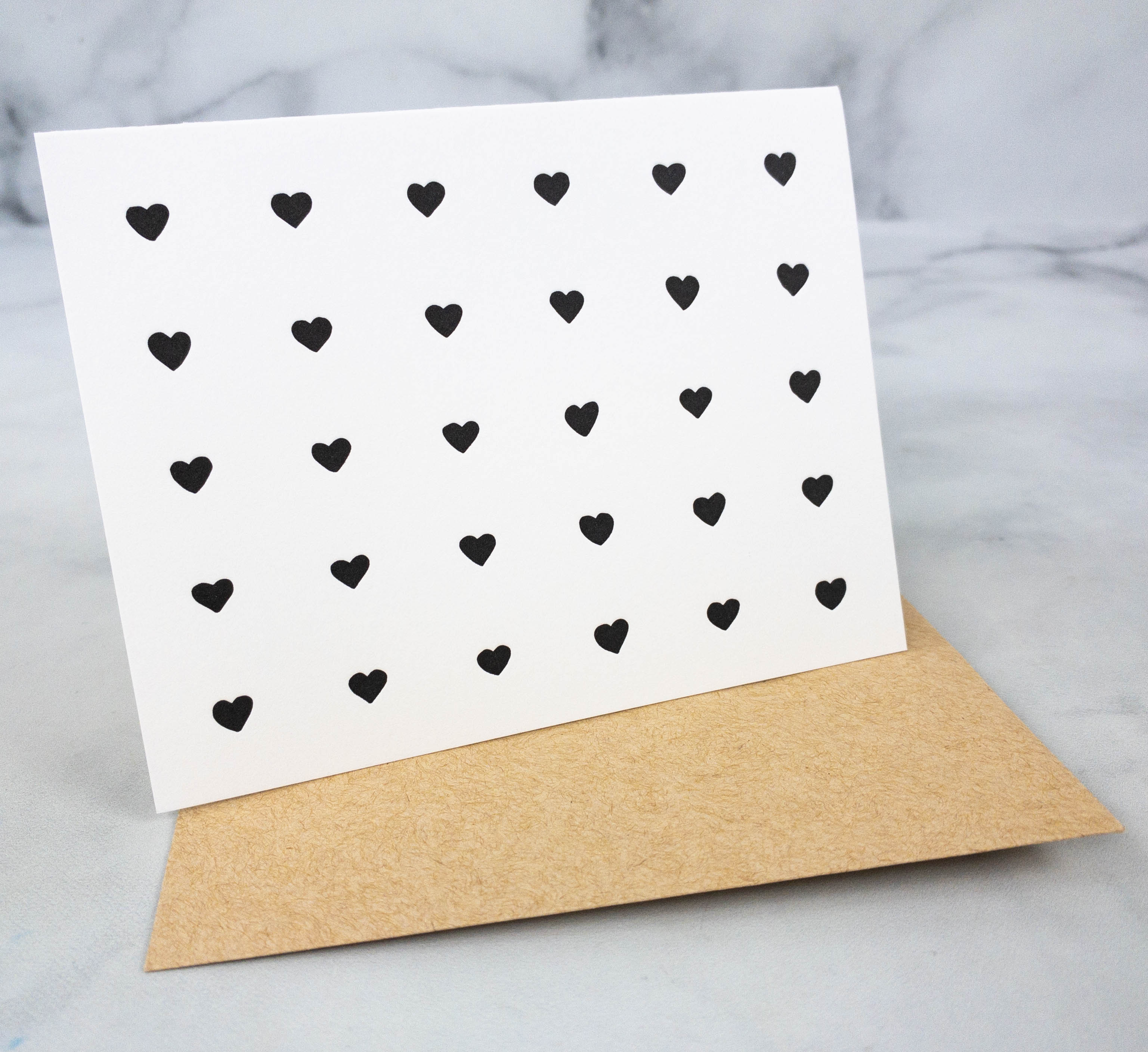 Hello Paper Co Hearts ($5.19) Next up is a card made from 100% cotton paper. I like its minimalist design, which features small black hearts in front! This is a great card to send just to say hello to a loved one or a friend.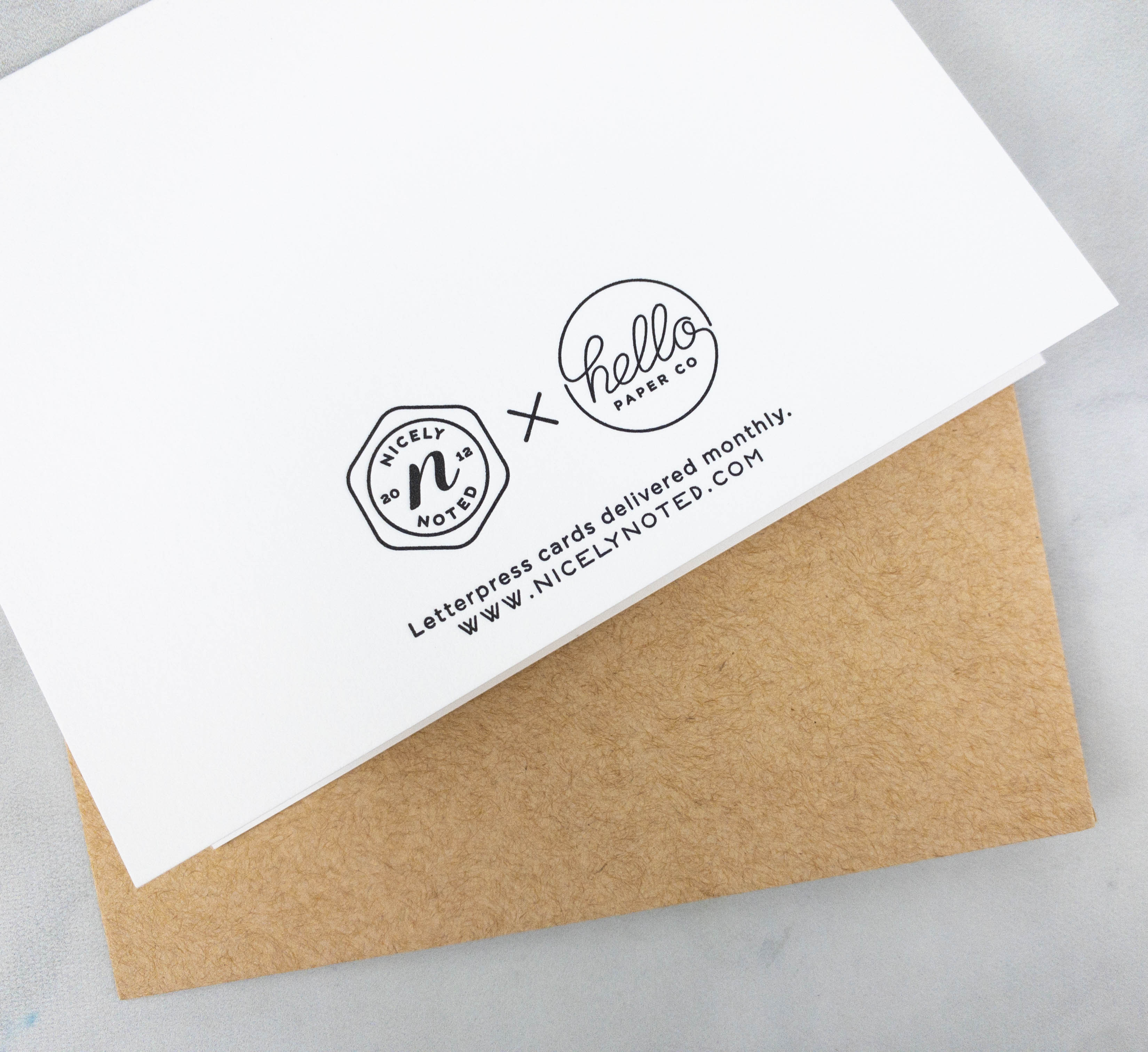 This one is made by Hello Paper Co and it came with a brown envelope as well.
Butter Paper Co Happy Birthday Pencils ($5.50) Lastly, here's a cheerful pencil themed birthday card!
This card is from Butter Paper Co in collaboration with Nicely Noted. Like the first two cards, this also comes with a brown envelope.
It's another great curation of greeting cards from Nicely Noted! There's a birthday card, a card that you can use to acknowledge someone's hard work, and a minimalist card to send even when there's no occasion. As always, the cards come with envelopes and stamps, making it easier for me to send them to friends or family! Whether you want to experience the joys of snail mail again or you simply want to refresh your greeting card stash, this subscription is a fun way to get high-quality cards designed by different  US artists!
What do you think of this month's cards?