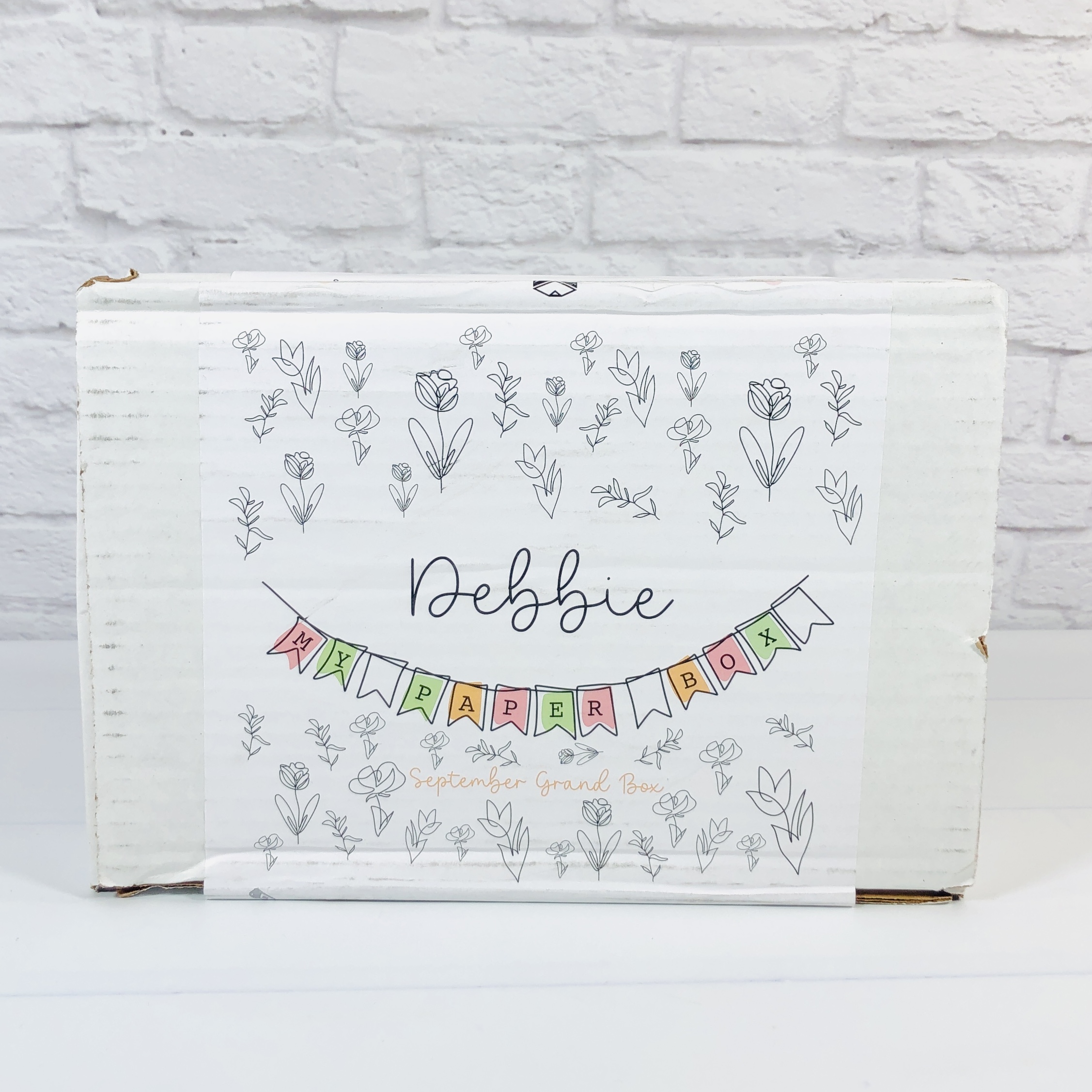 My Paper Box is a monthly personalized subscription box filled with personalized stationery! Imagine my surprise when I saw this cute, cheery box in the mail and it had my name on it! Each box will be curated to a theme and you can choose from two different levels and price points. The Mini Subscription is a collection of 3 personalized notepads and is $10 a month; The Grand Subscription comes with a Personalized Paper Box and a selection of items such as personalized notepads, cards, planners, and more and is $28 a month. Each month there will be a new theme and you receive the order for the Grand Subscription the month before so you will have everything ready to go when the calendar changes.
Make your notes a little more special with Personalized Stationery! One of a kind Stationery Subscription that puts YOU at the center of everything we do. Every box includes freshly designed, themed stationery products inscribed with your name. My Paper Box makes an excellent gift for stationery lovers. All guaranteed to bring a smile to your face.
DEAL: Get $5 off your first box. Use the coupon code 5OFFMYBOX.
The presentation was pretty, with the items wrapped in tissue paper that was sealed with a sticker. The colors this month look bright! I am reviewing the Grand Subscription Box. You can personalize the boxes however you choose, and I prefer my first name alone, but maybe you want Ms. Smith or Mama April on the items instead, it's up to you.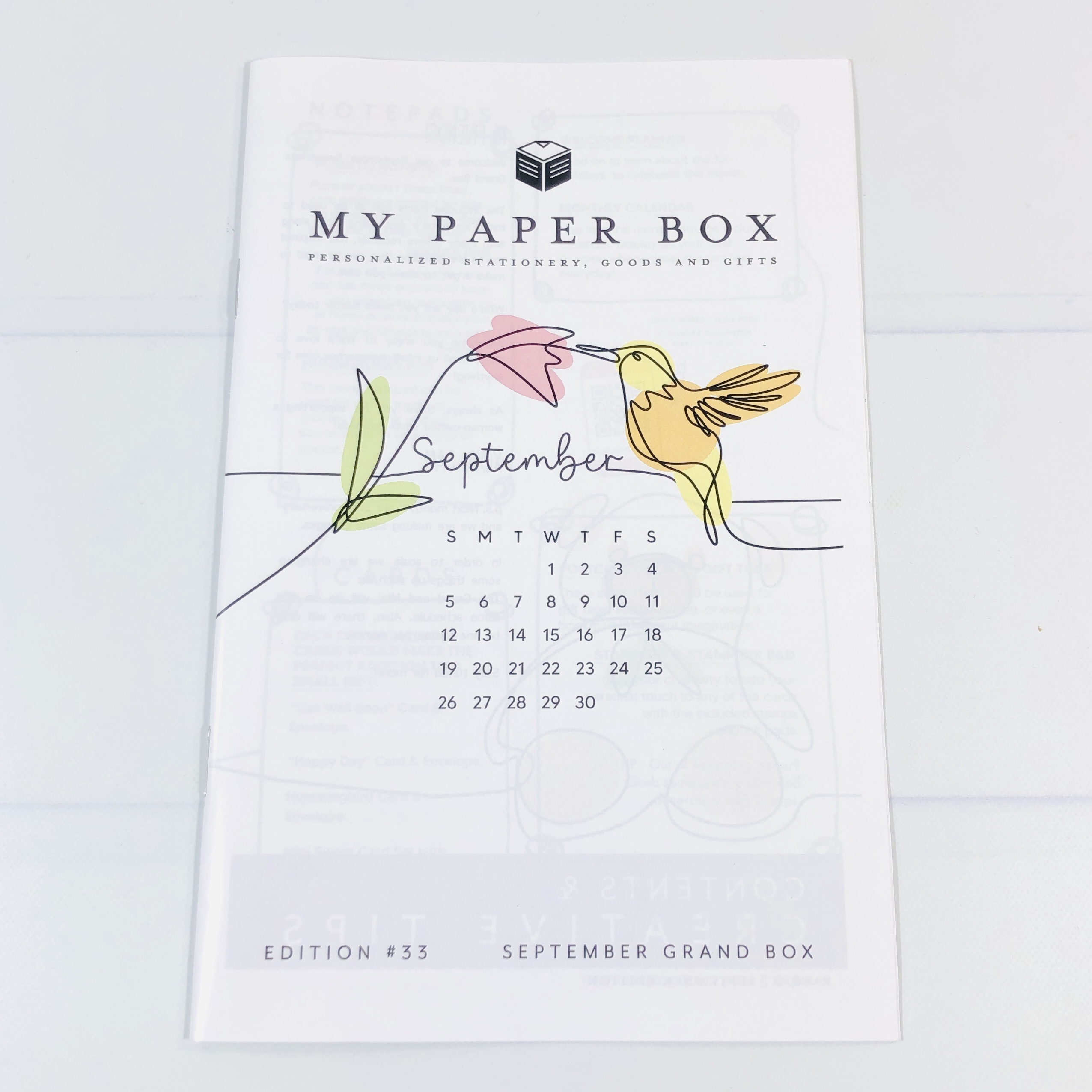 The booklet is very informative and has lots of unusual holidays inside.
The inside described what I received in my box.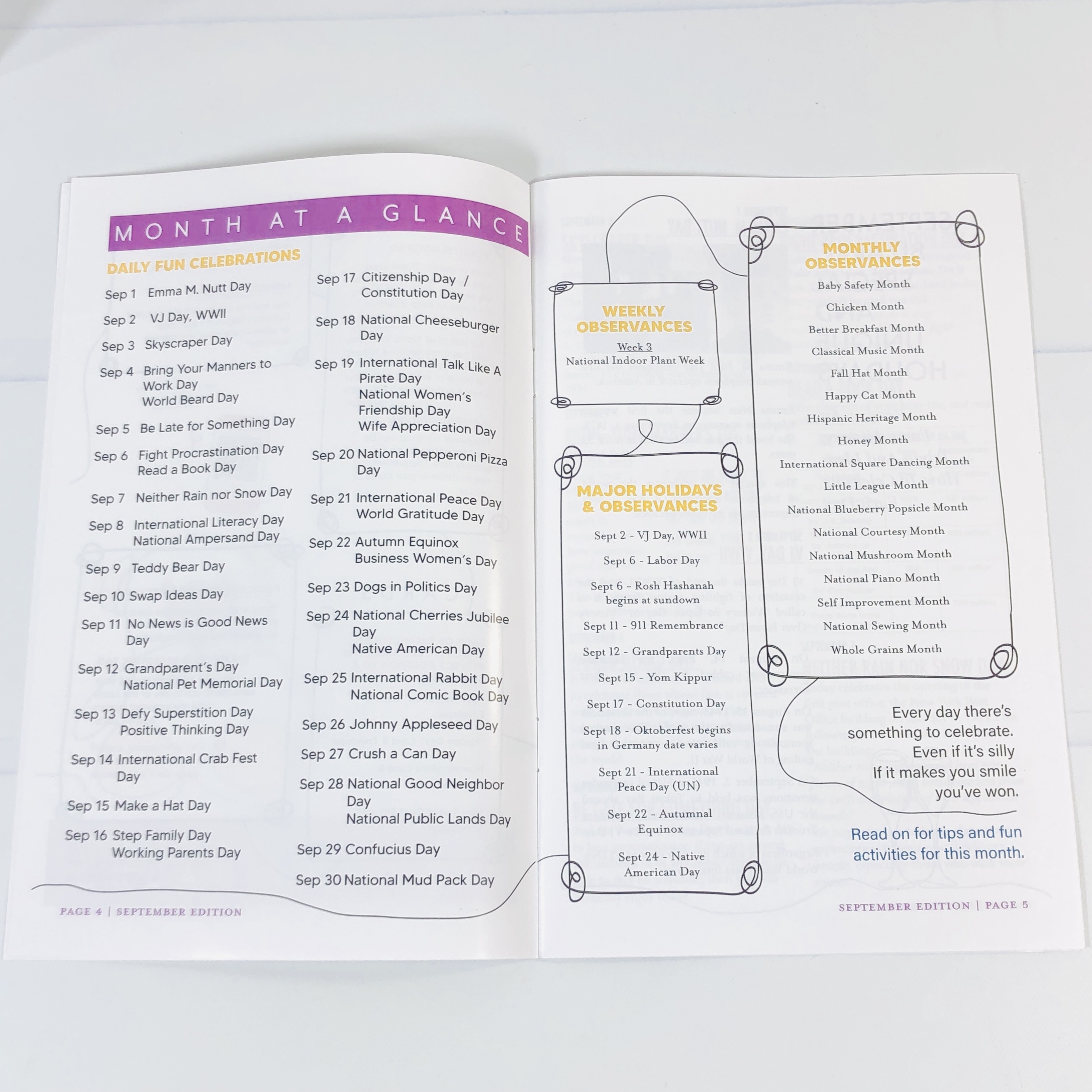 There are tons of holidays I didn't even know existed.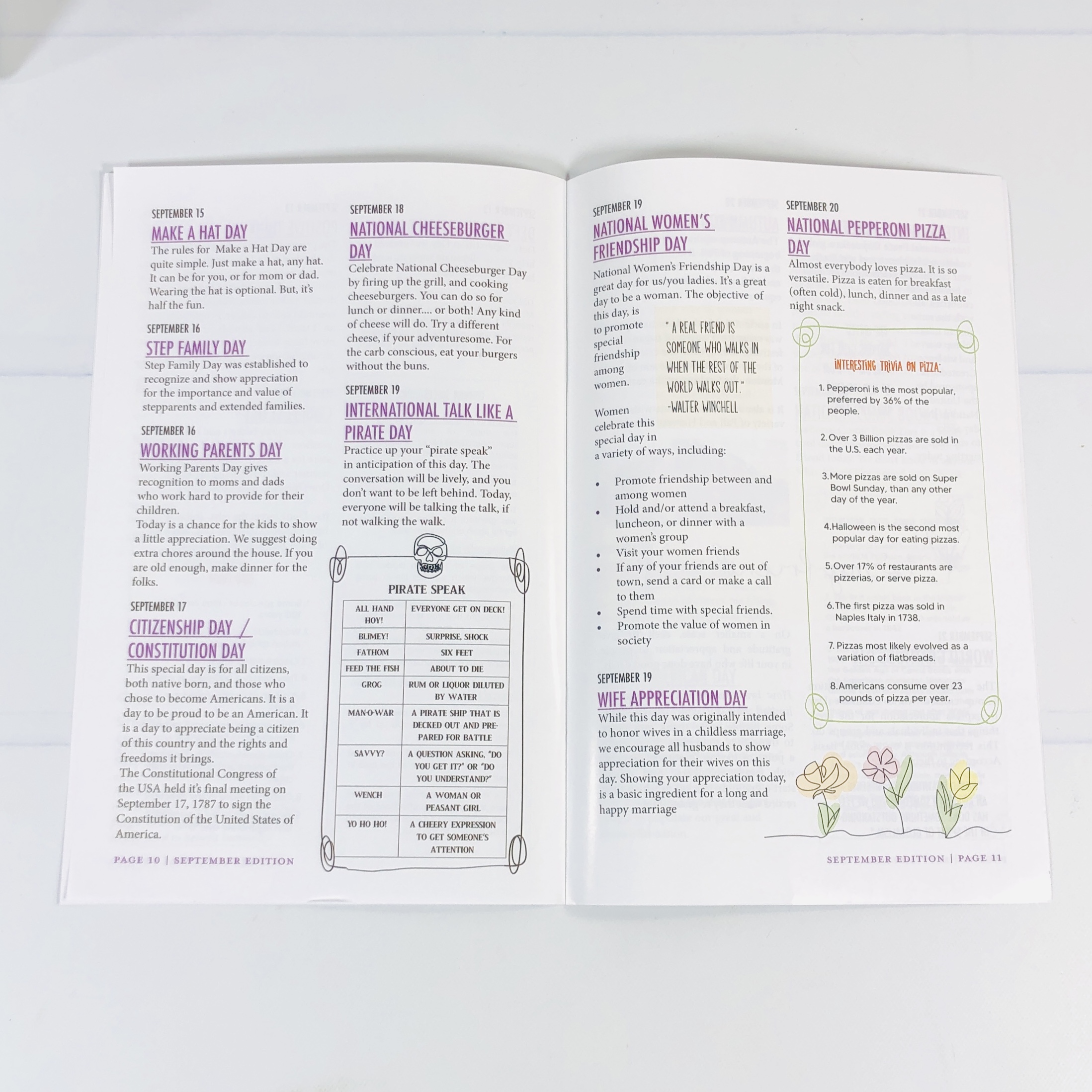 There were also ideas on how to celebrate those dates too! In fact, there are 15 pages in all.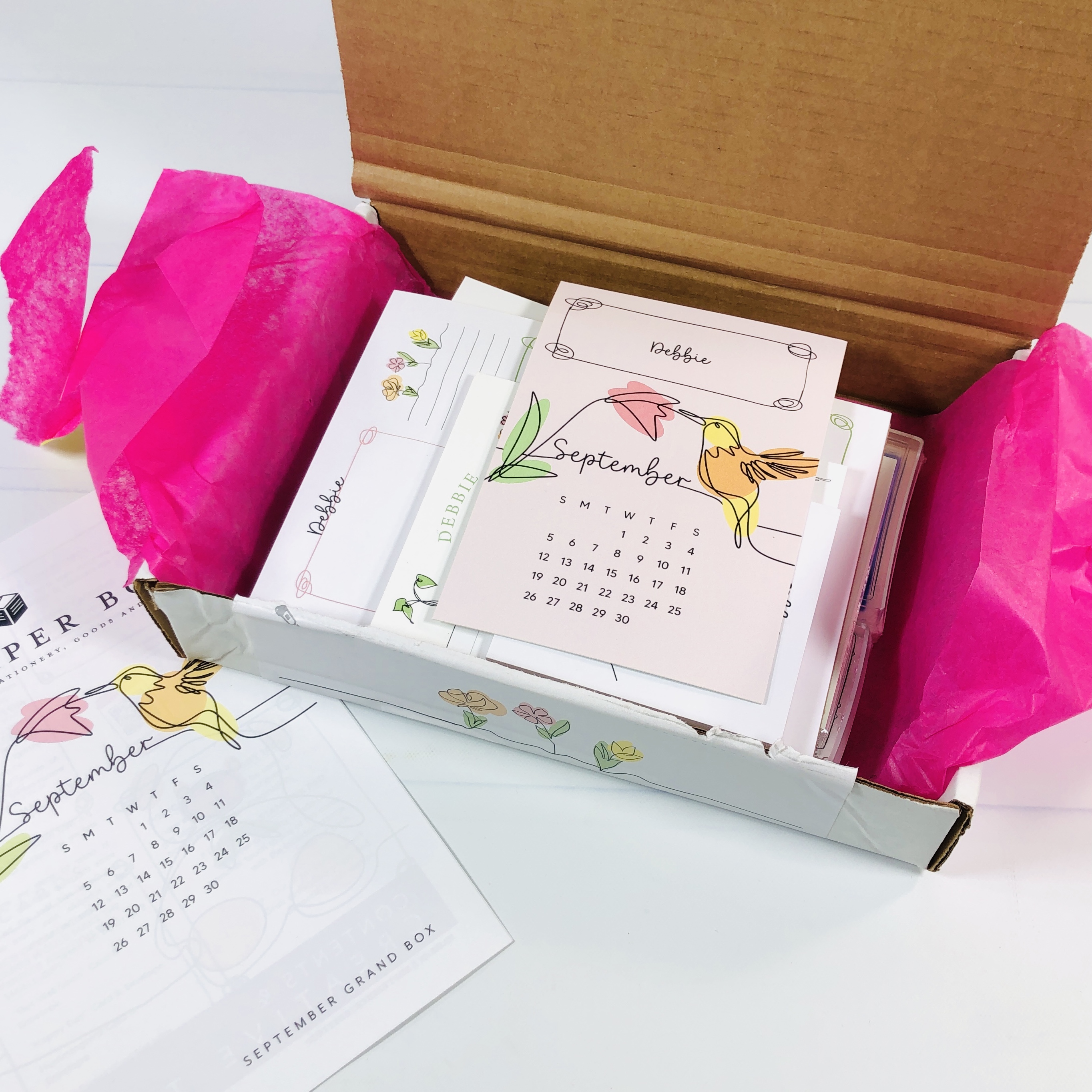 It looks like a floral theme for the month of September.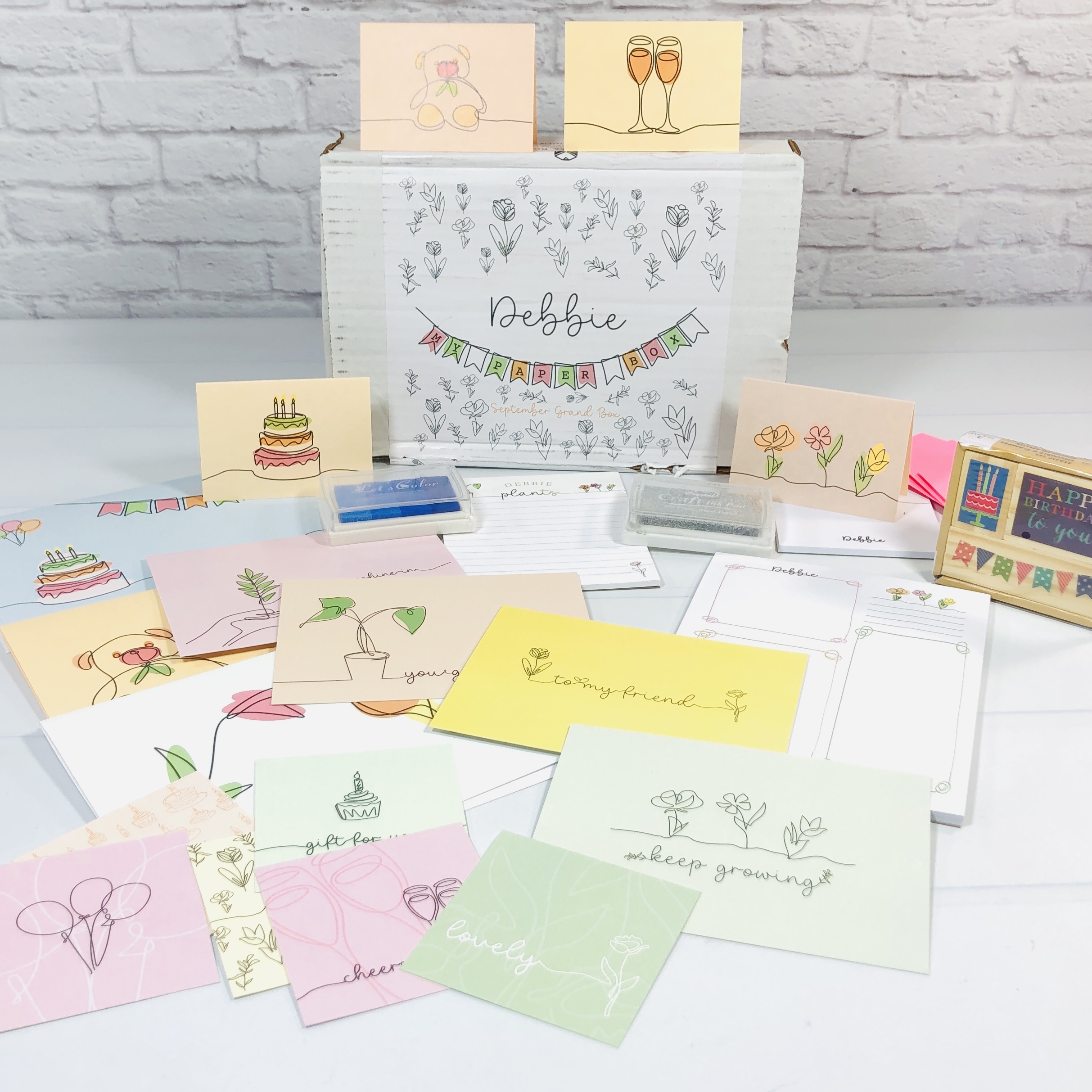 Everything in my box!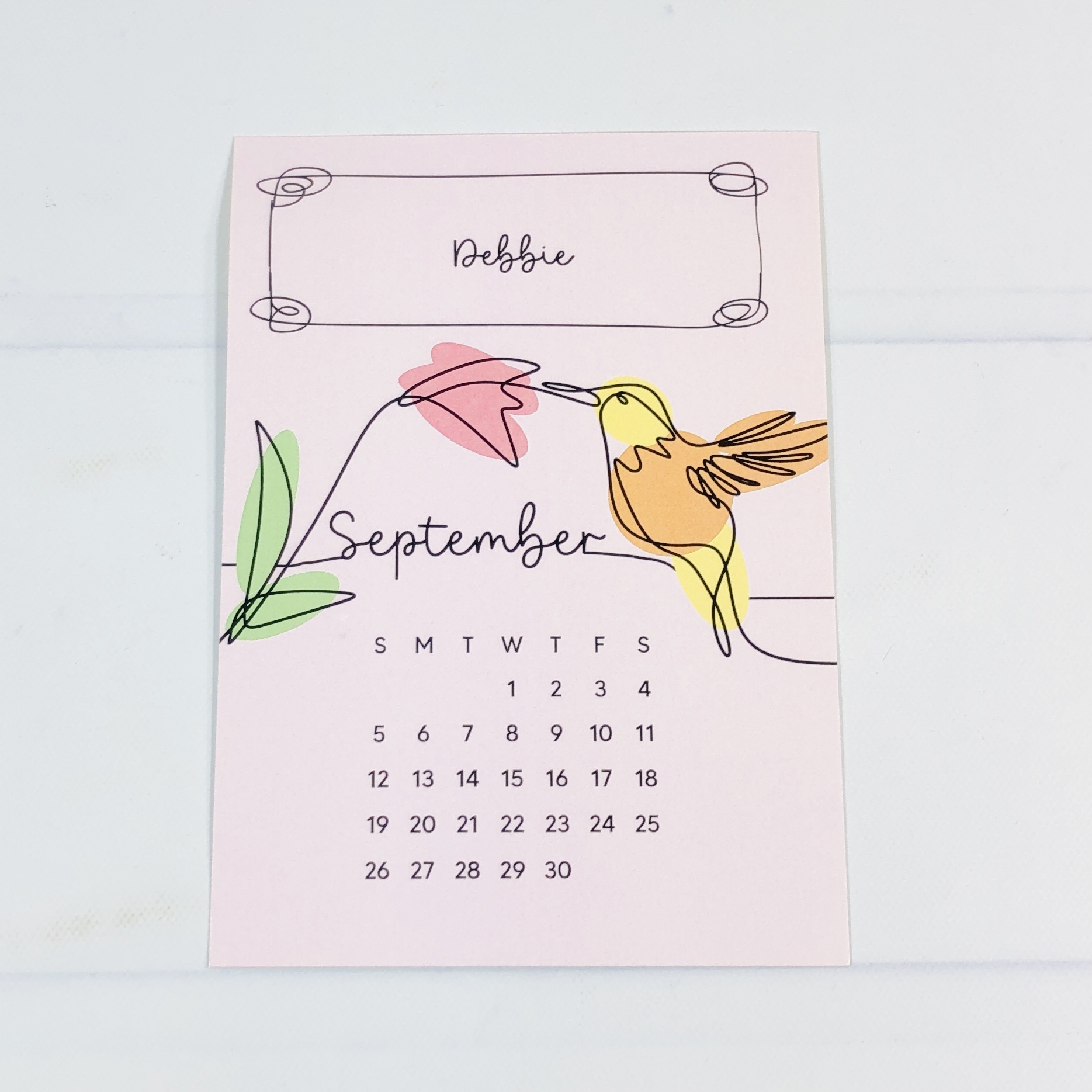 Calendar Every month we receive a calendar card for displaying on a desk. Your very first box will come with a card stand, and some months there might be a new stand to go with the theme.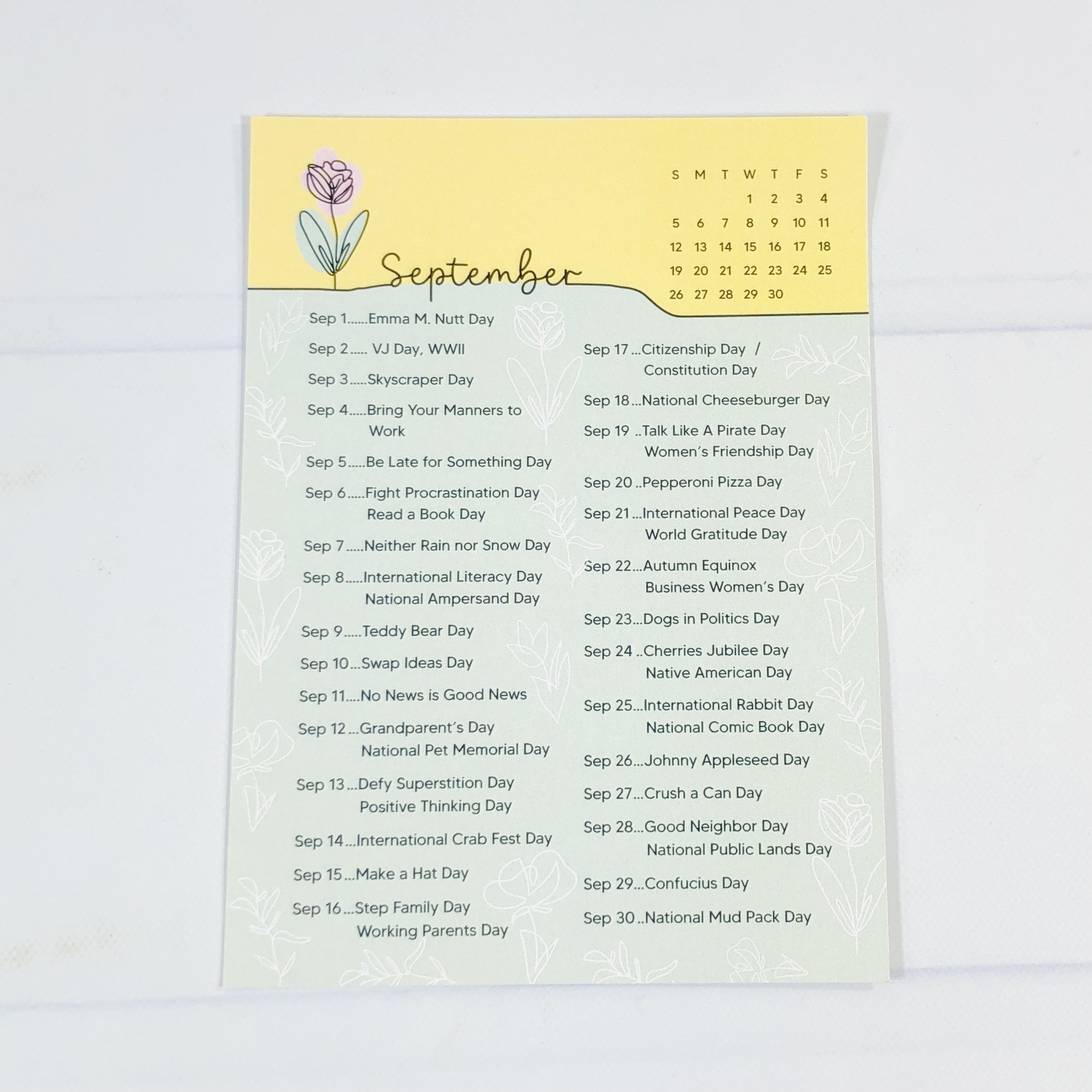 The back of the card has those unusual holidays at-a-glance.
Mini Sweet Card Set with Envelopes These are wee little cards, 2.25″ x 3.5″, and they come with bright pink envelopes. The cards are printed on sturdy cardstock.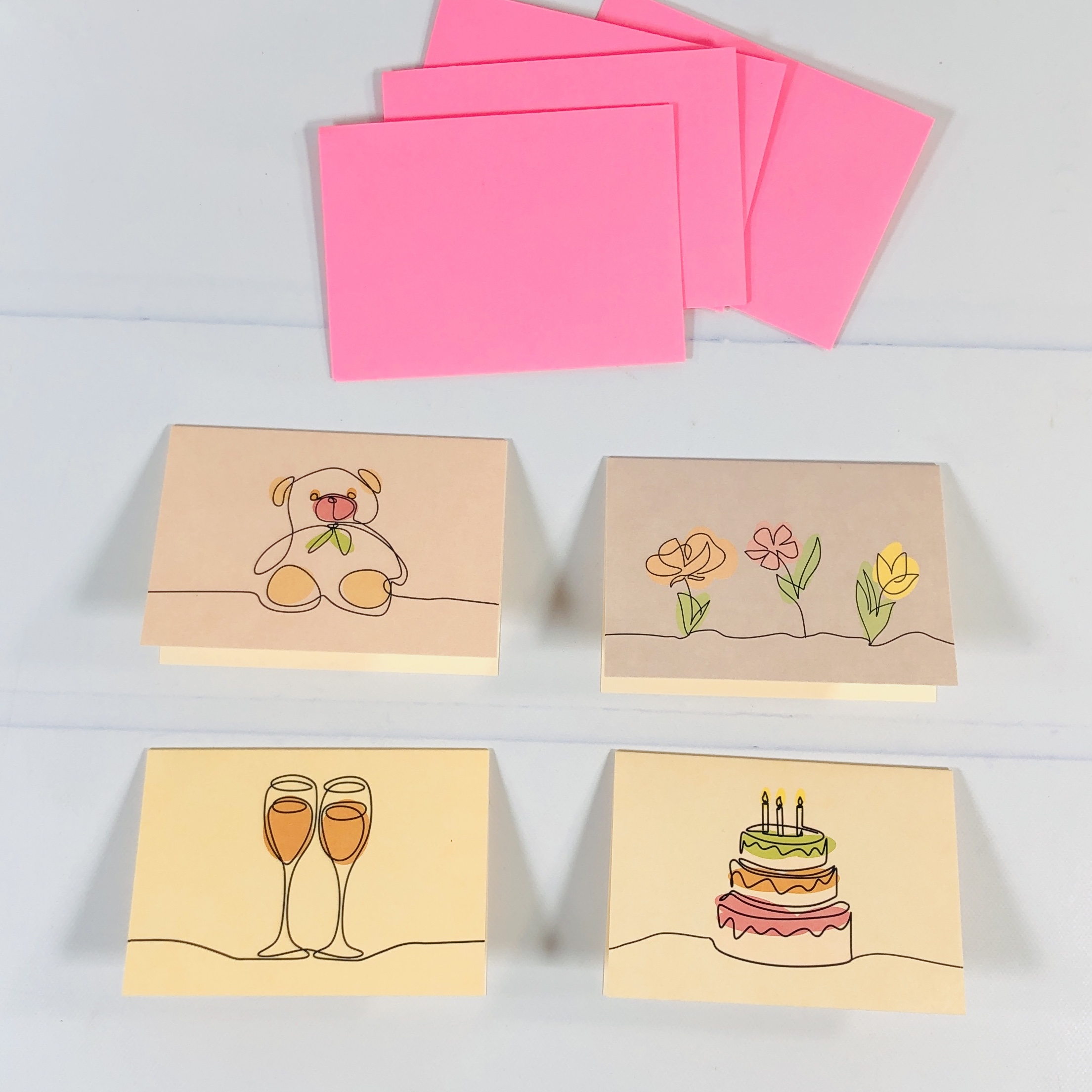 I feel like the card in the top left is a get well soon card, the top right is for a thank you or just because, bottom right is for a birthday, and bottom left for an anniversary or celebration. They are blank inside.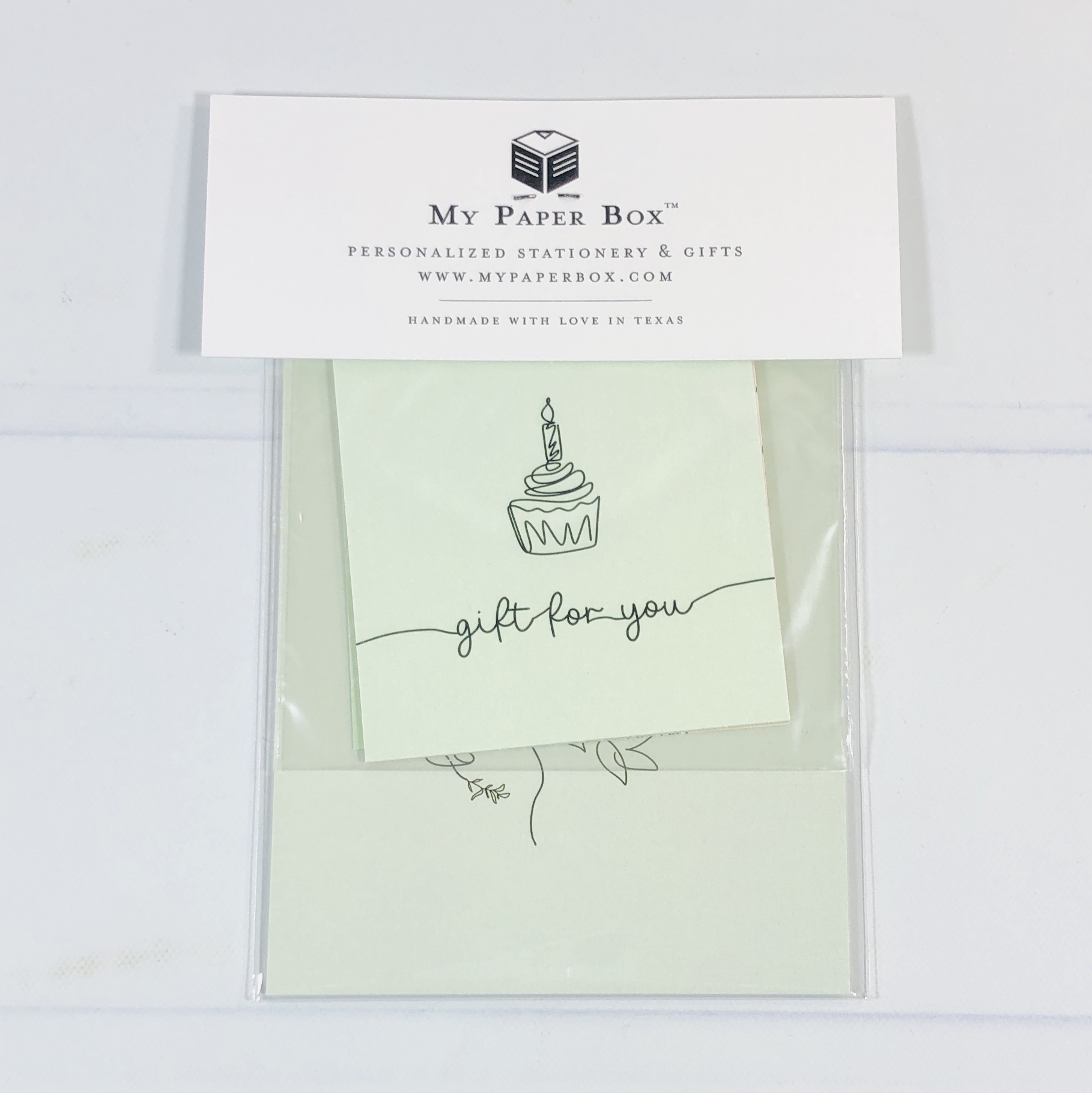 Postcards Set with Gift Tags There were two different items packaged together in this bag.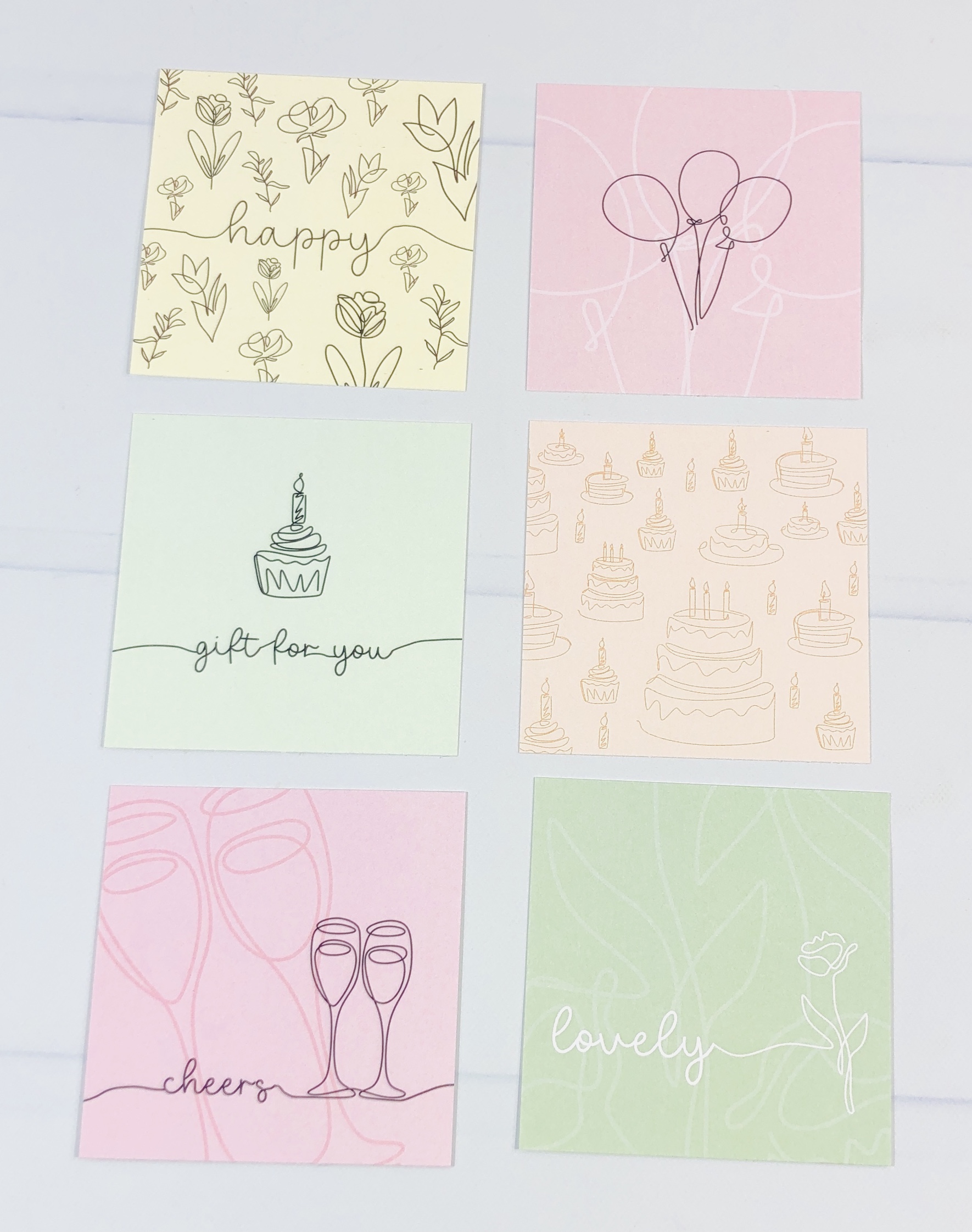 The first cards are small, they measure 3″ x 3″. There are six of them and they are on sturdy cardstock.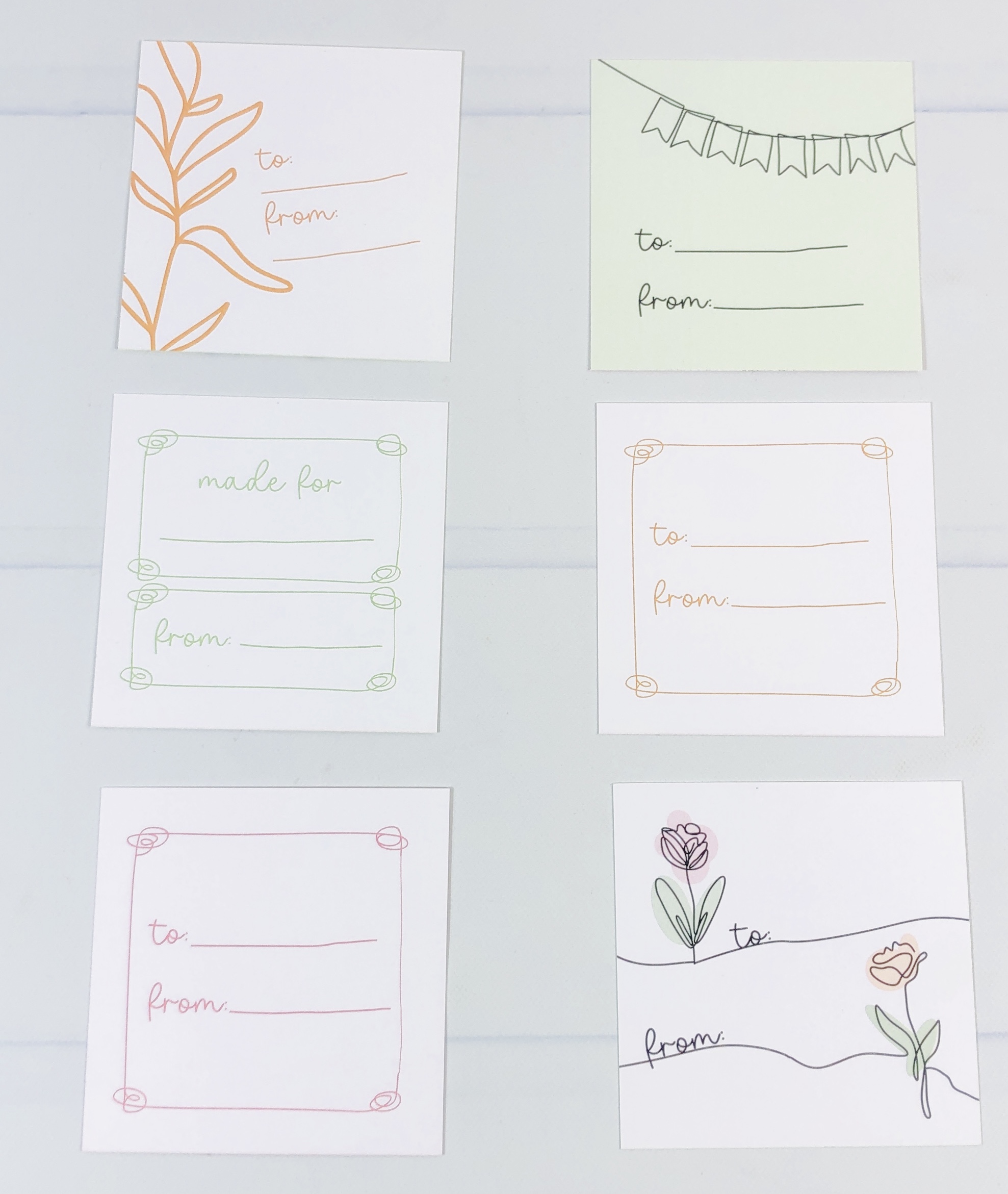 Even the backs of them are cute. These would make great gift tags!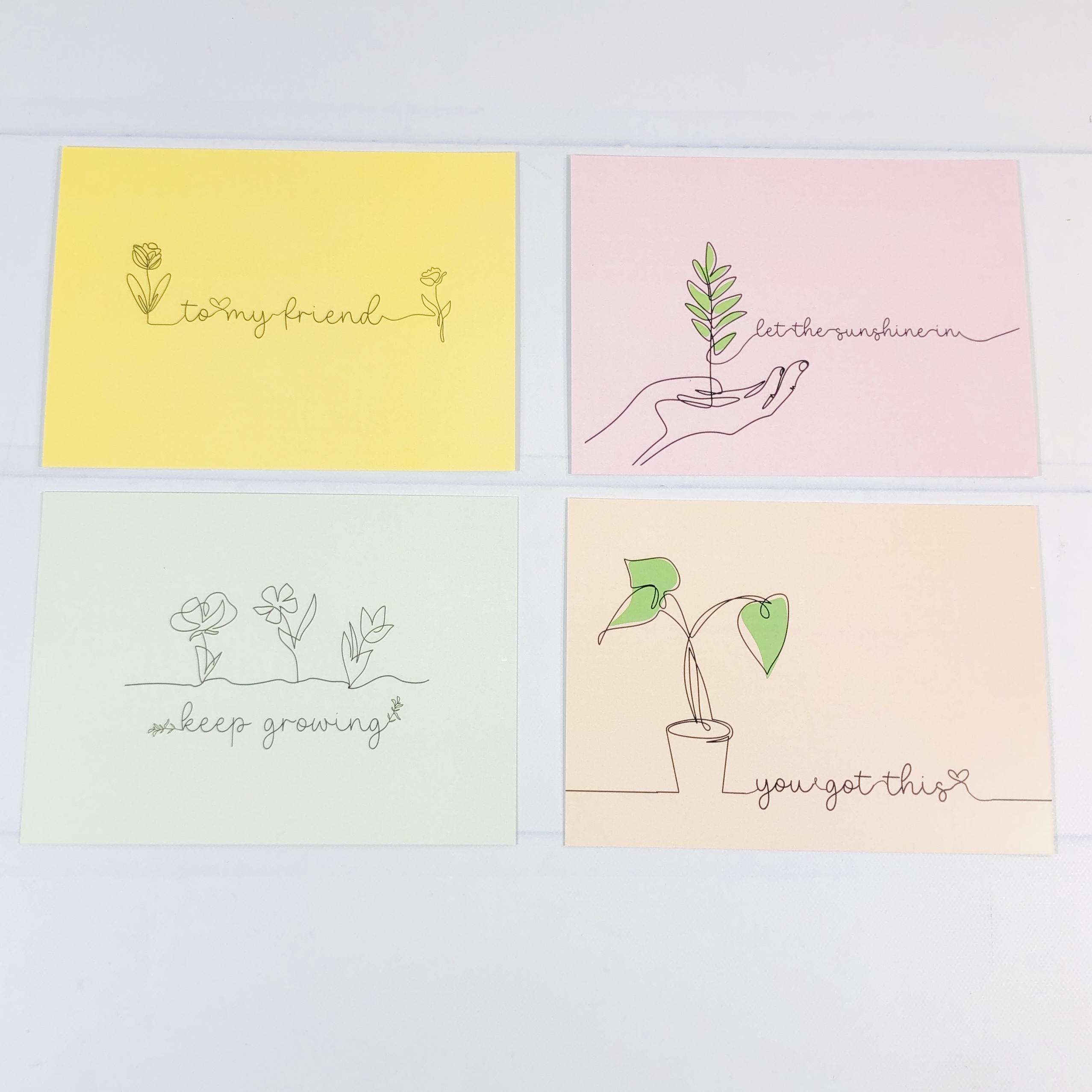 There was also a set of four postcards. They are also printed on sturdy cardstock and measure 4″ x 5.5″.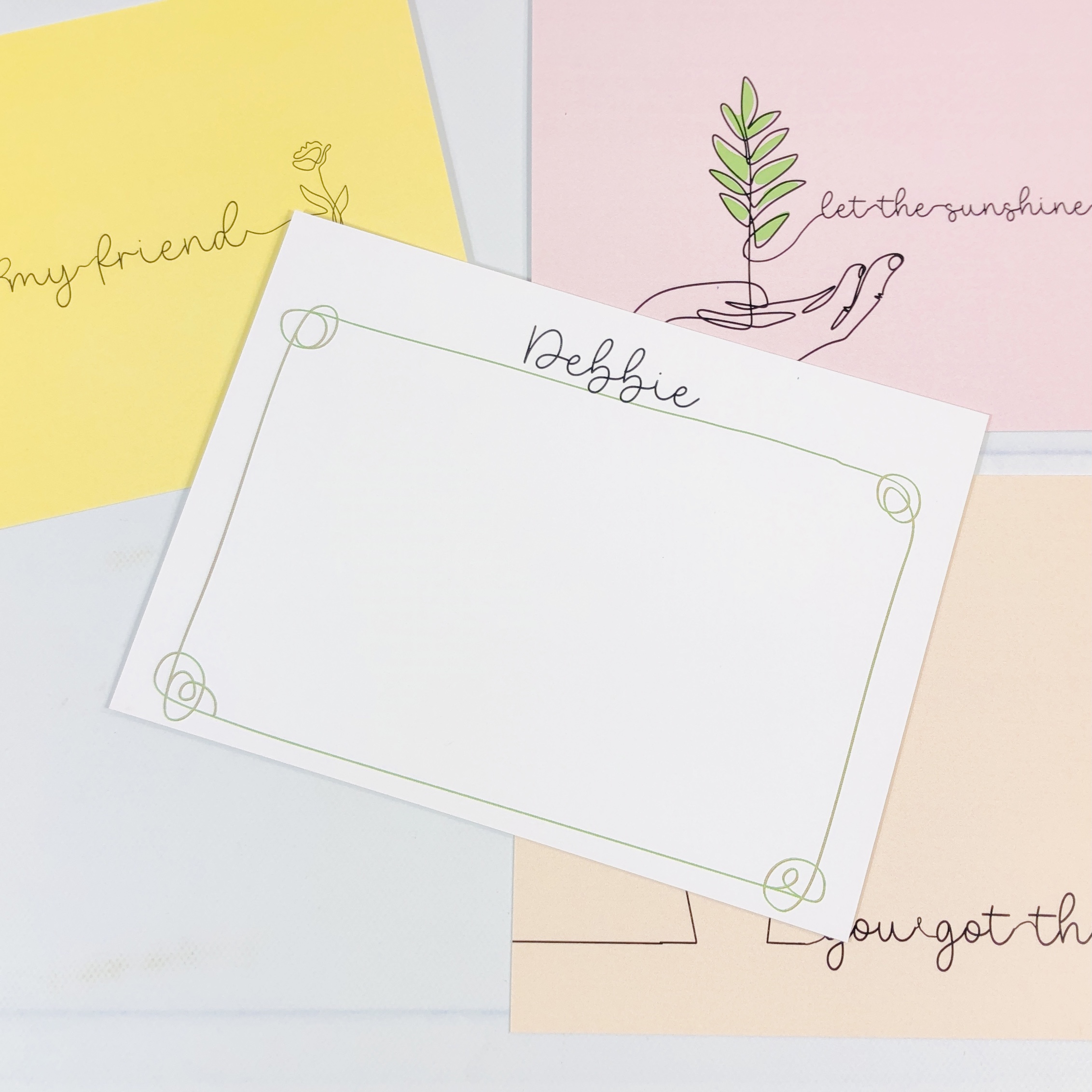 The backs have a pretty design and my name was printed at the top.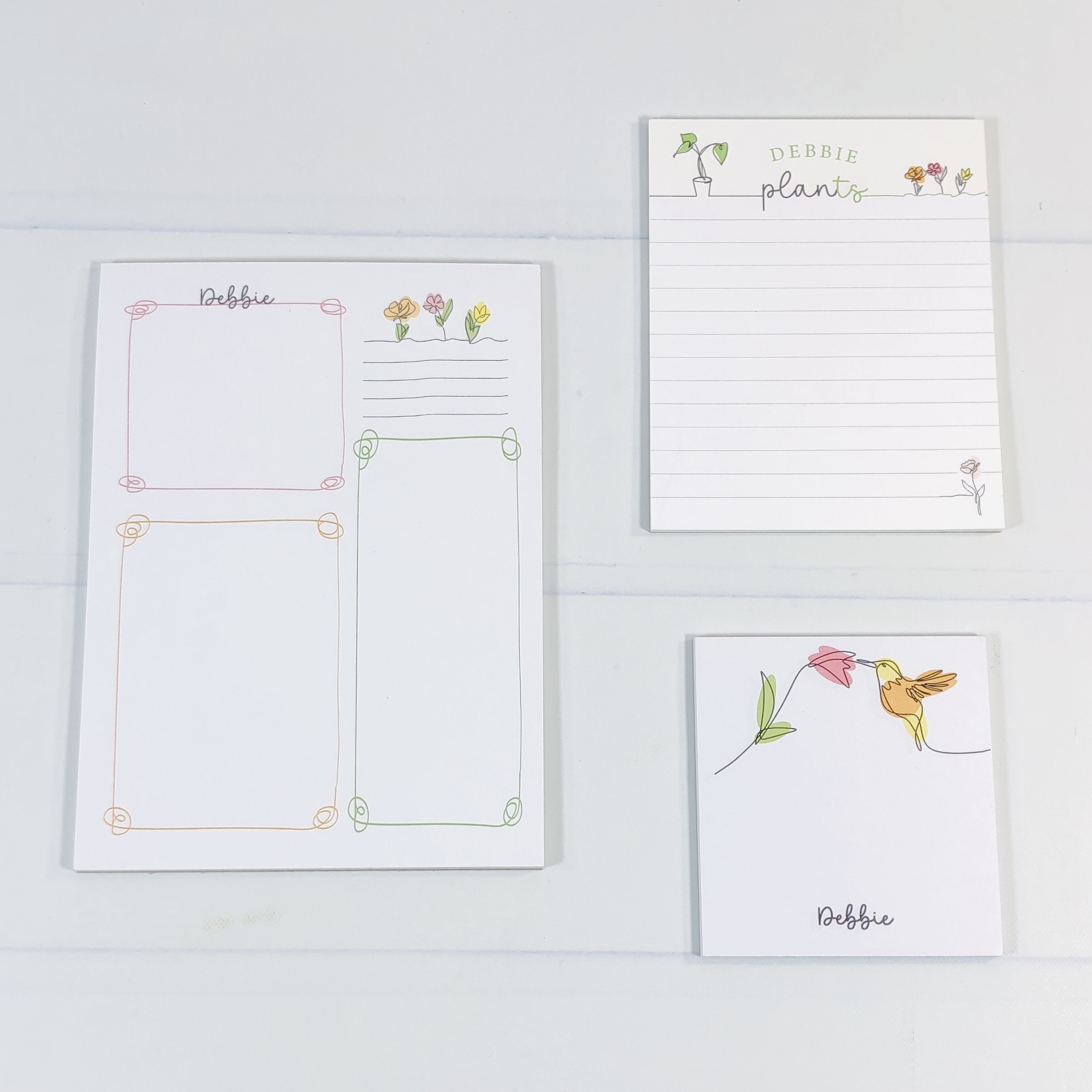 Here is a set of three personalized notepads: On the left is a Doodle Pad. It has different sections for making to-do lists and measures 5″ x 7″ and I believe it has 30 pages. On the top right is a Plants Notepad. These are actually made of cardstock so they are more like note cards so I would probably use it to write something I might include in a card to someone. It measures 4″ x 5″ and there are 10 cards. On the bottom left is a Hummingbird Pad that measures 3.5″ x 3.5″ and has about 30 pages.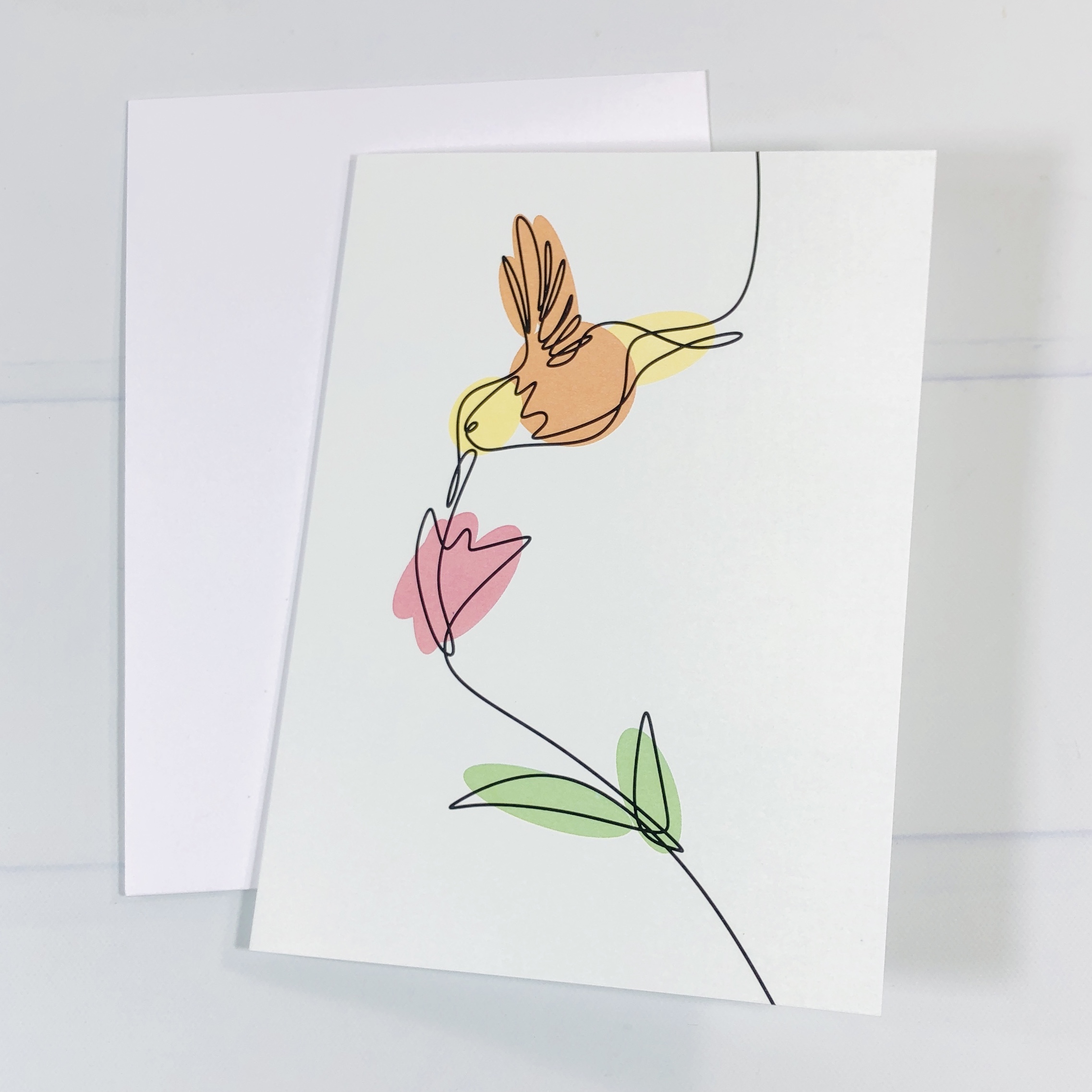 Hummingbird Card & Envelope Sorry, I think this card was supposed to be turned a bit (see the notepad shown above) but it works fine either way. I love hummingbirds, they are so neat with their buzzing wings and they fight with their beaks like a sword (I observed it myself this summer!). This card and the others below measure 5″ x 7″ and it's blank inside. Comes with an envelope.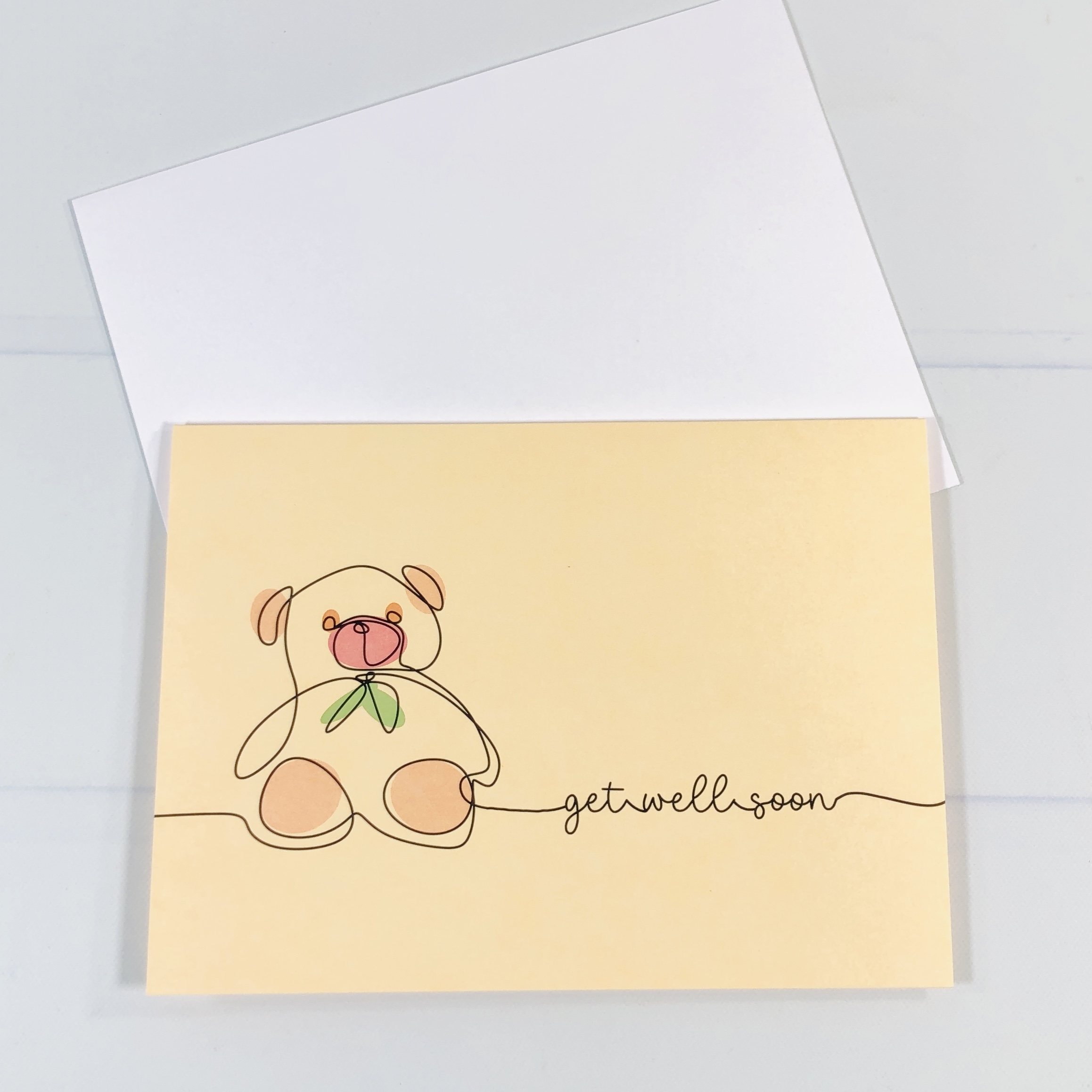 Get Well Soon Card & Envelope has a cuddly teddy bear, those sure are comforting to me when I'm down or under the weather. Blank inside and comes with an envelope.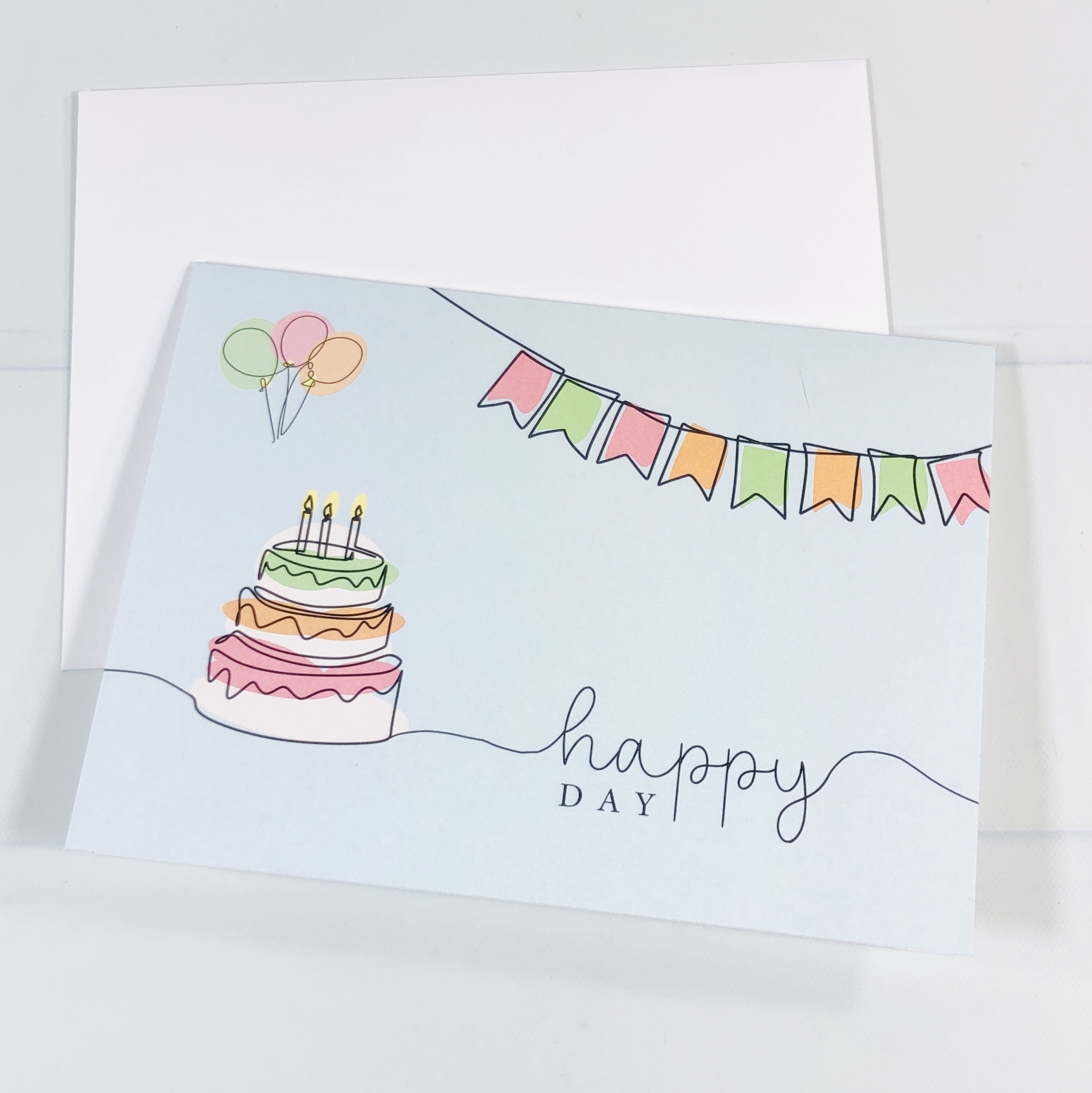 Happy Day Card & Envelope Celebrate a birthday or other milestone with this festive card. Blank inside and comes with an envelope.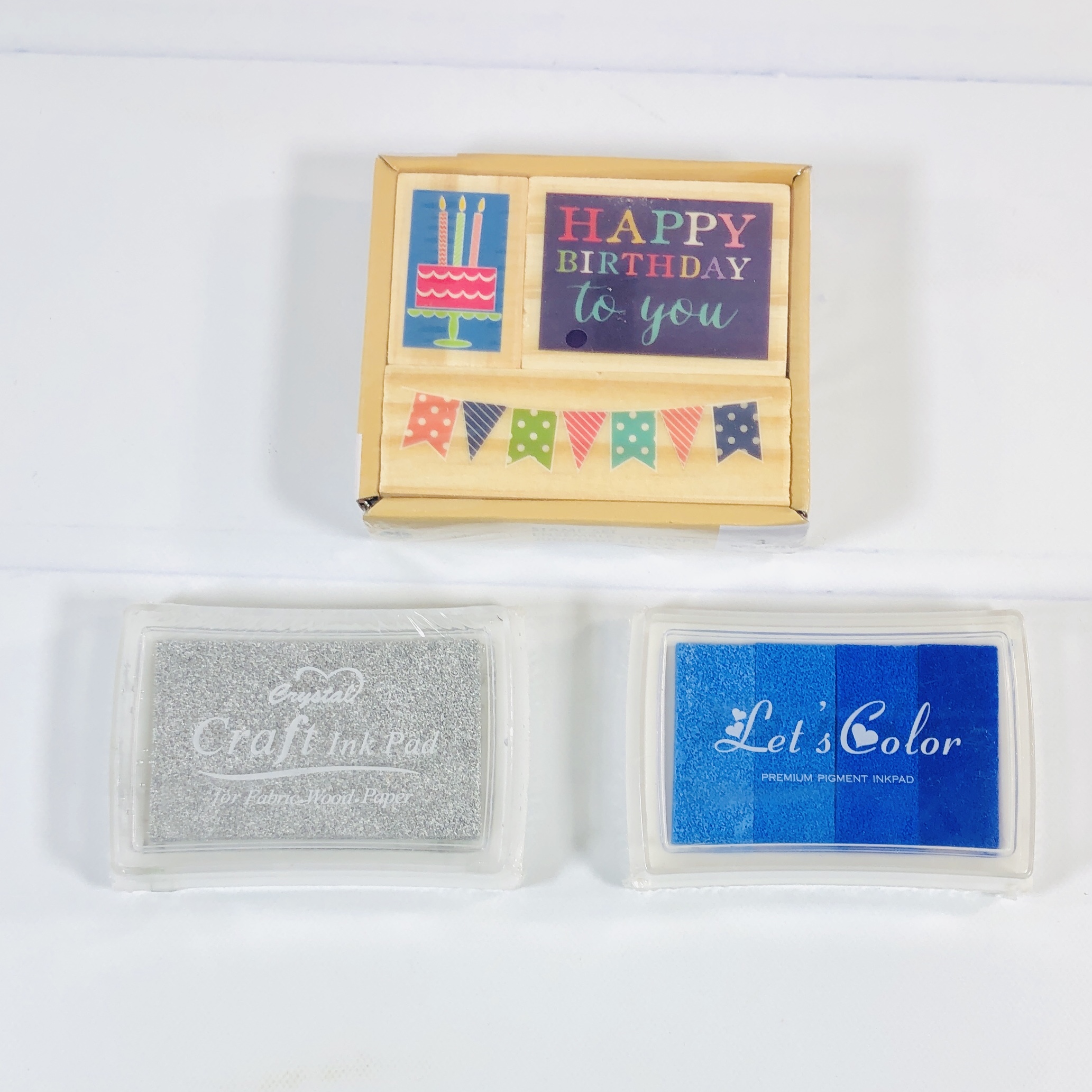 Stamp Set & Stamp Ink Pads The final item is actually several pieces: a 3-piece wooden stamp kit and two ink pads!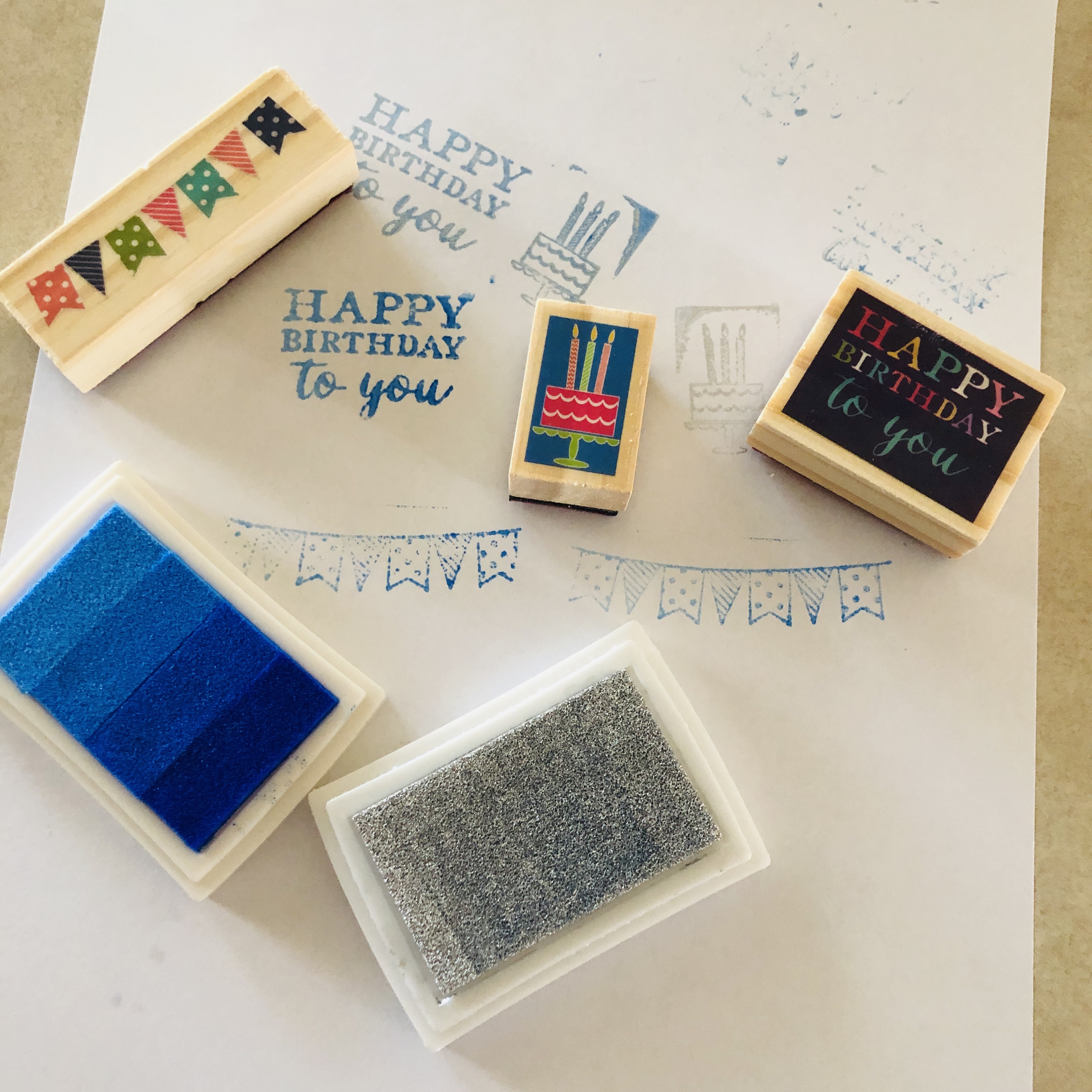 You can use it on the cards included in the subscription box or make your own stationery with supplies you already have.
What a sweet theme for the September My Paper Box! I think the florals are lovely and I also enjoyed seeing a hummingbird or two. I get plenty of use out of the notepads, I have them all over my house so I can write something down before I forget. The cards and calendar are all printed on sturdy paper and look beautiful. The stamp set can be used however you wish, but I think I might use it to jazz up my envelopes before mailing them off.
SPOILER ALERT!!!: The themes for the next 3 boxes have been released and they are Boo-tiful (October), Black and White (November), and Snow Flakes (December). Sign up by the 17th of the previous month to get the next month's box (for example, sign up by September 17th to get October's box).
What do you think of this month's box?