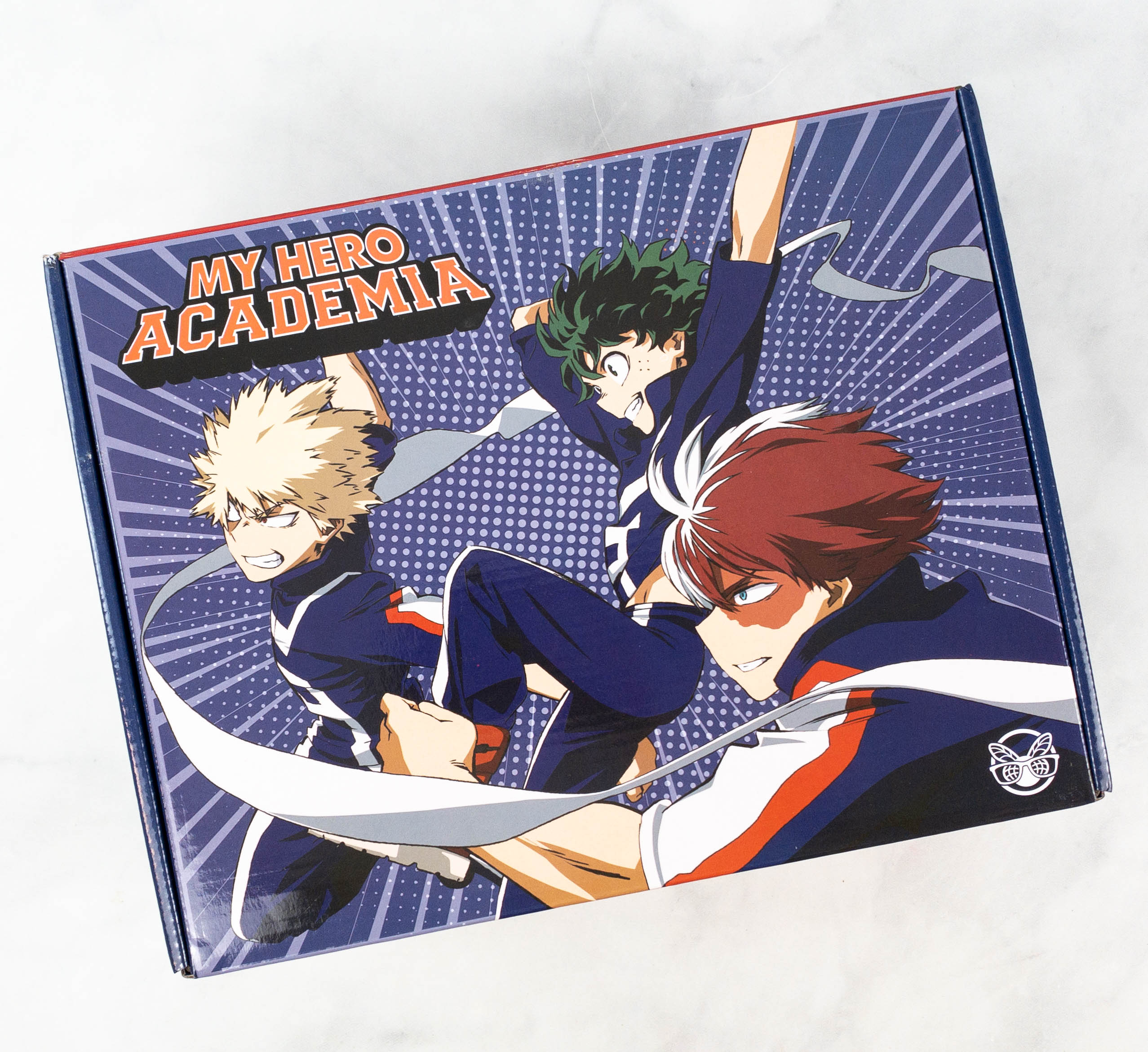 My Hero Academia box is a quarterly subscription that delivers exclusive My Hero Academia merchandise. Each box costs $39.99, or $35.99 a quarter when an annual subscription is purchased in advance. The box contains 7 to 10 limited edition products such as apparel, accessories, collectibles, stationery, homeware, decors, and more! This box is produced by Culturefly and contains items licensed and produced exclusively for this box – you can check out all of Culturefly's other fandom boxes here!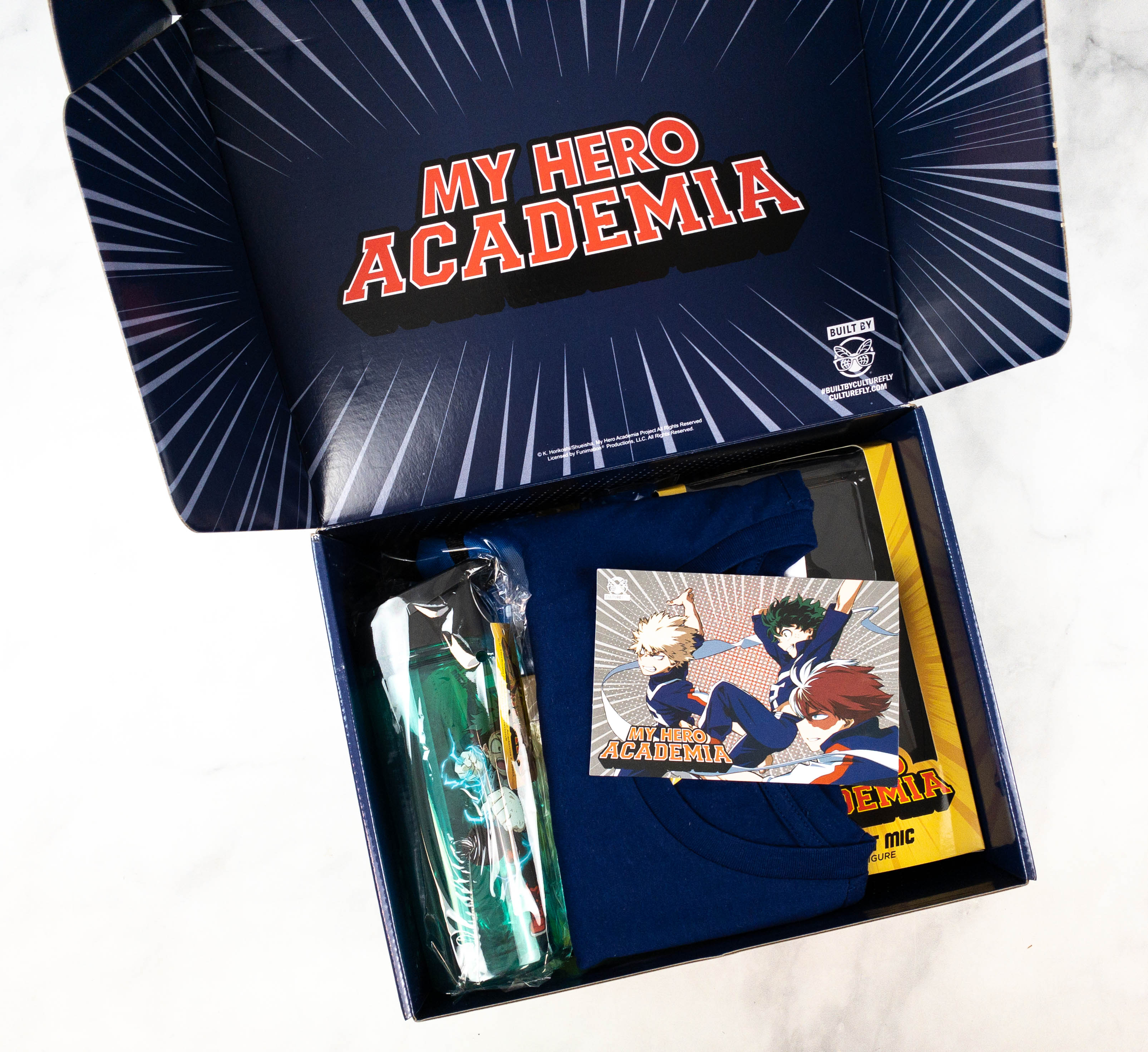 Some of the items come in their original packaging.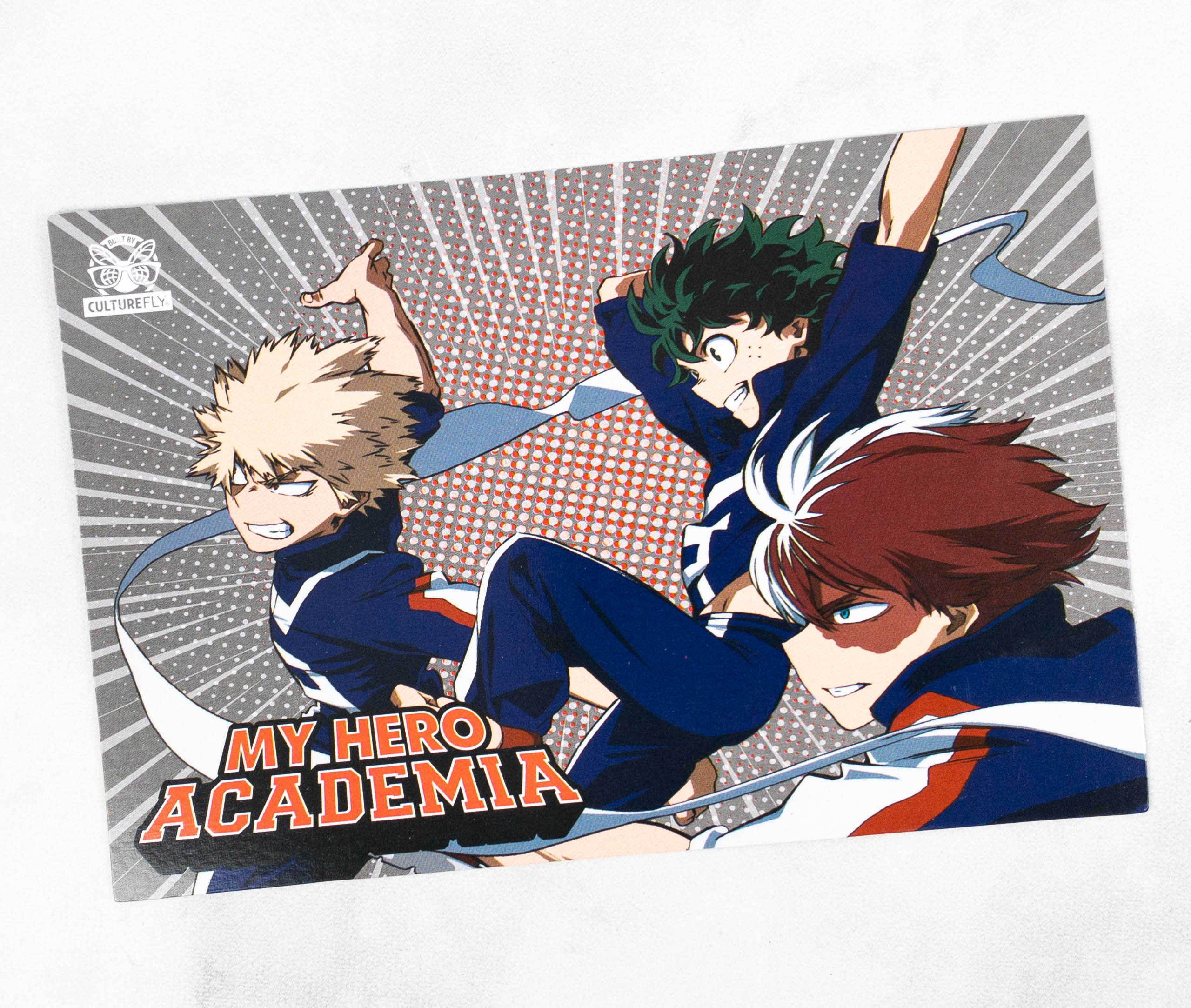 The box also includes an info card. This quarter's theme is SPORTS FESTIVAL!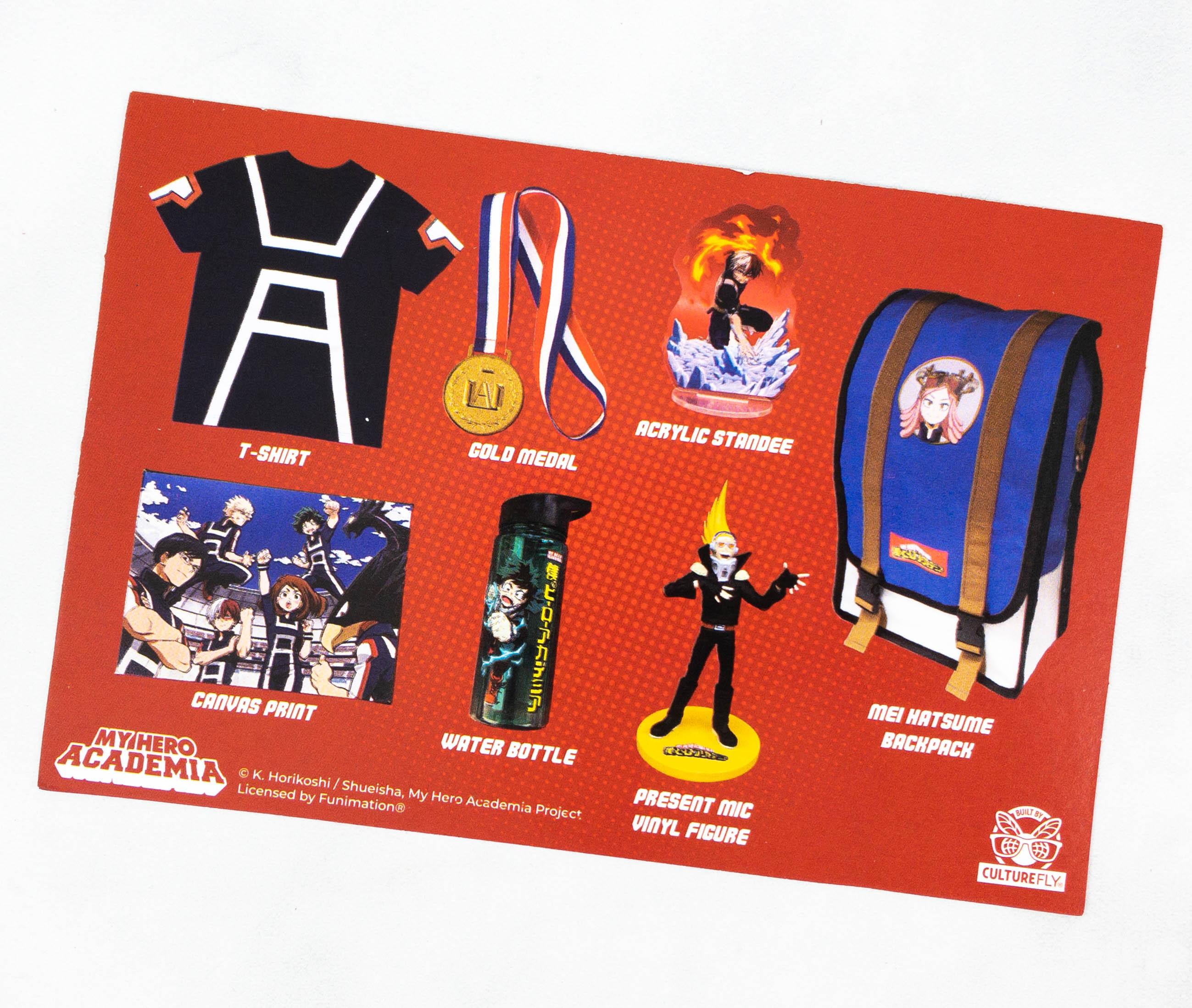 The flip side of the card lists all the items this quarter, including their individual photos.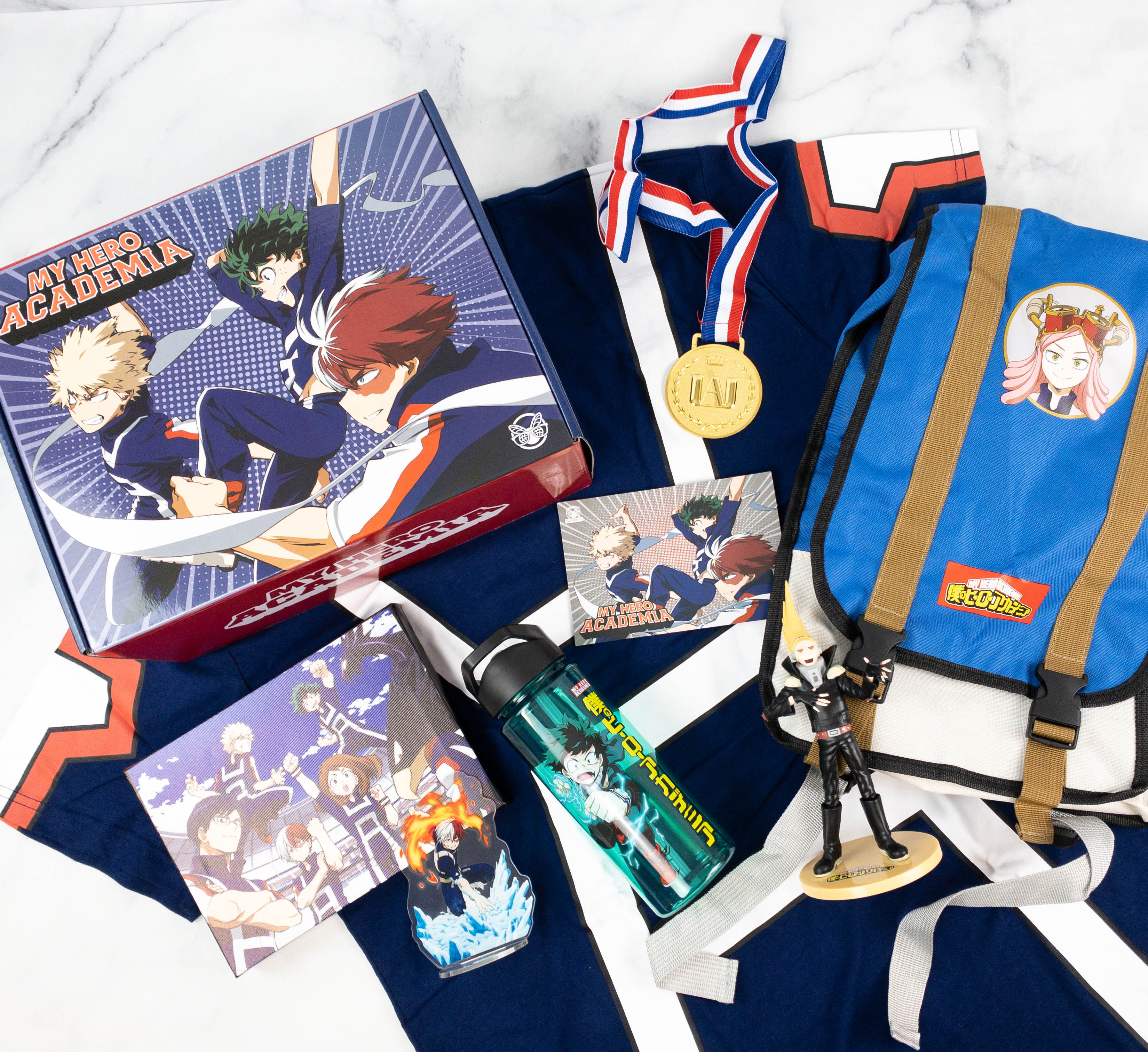 Everything in my box!
Medal. First up is a replica of the gold medal given to the overall winner of the annual U.A. Sports Festival!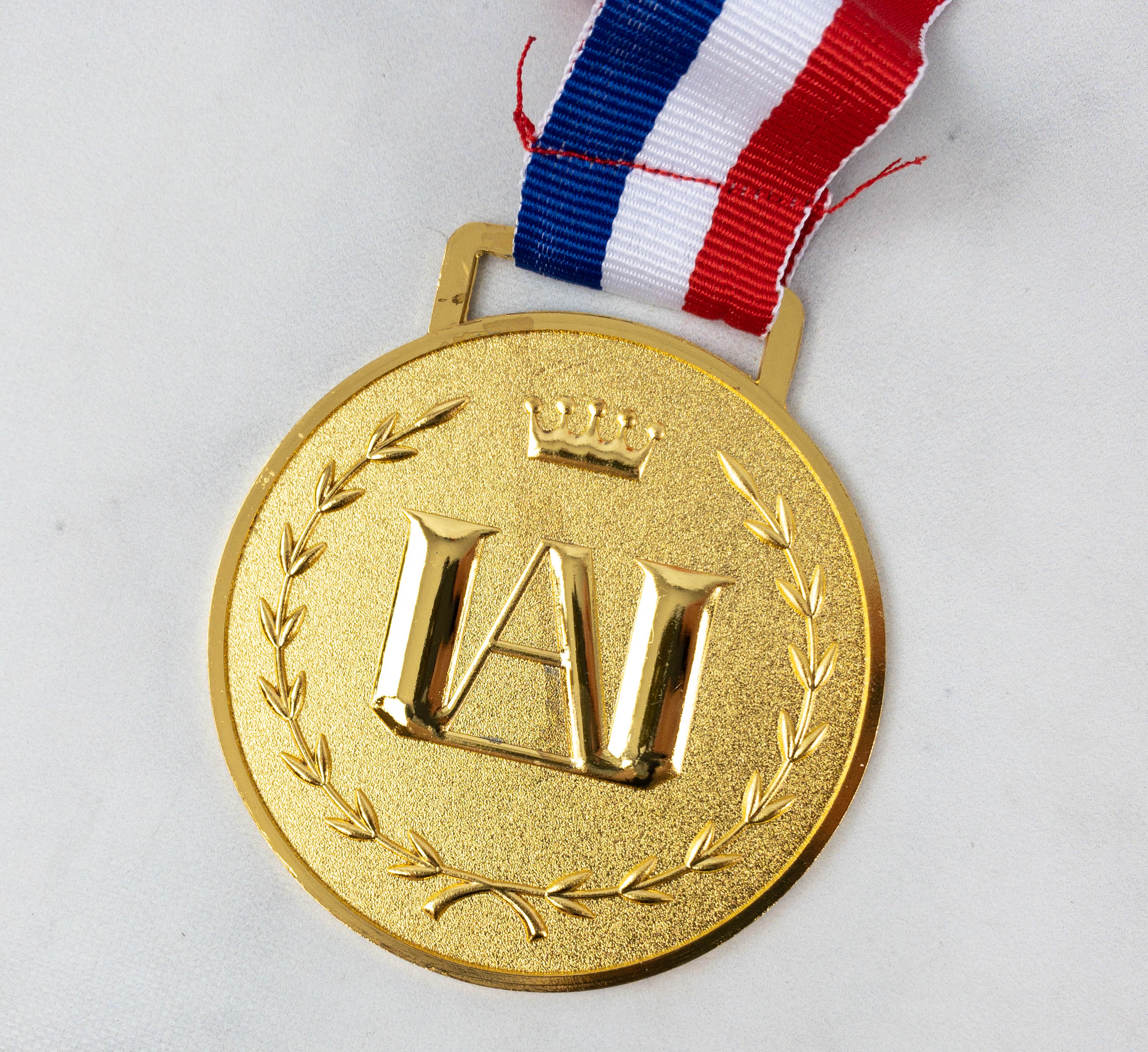 Embossed on the medal is UA or Hero Academy's logo.
Acrylic Standee. Here's an acrylic standee of Shoto Todoroki, showing off his dual element quirks which is fire and ice. It comes with its own base so you can easily set it up! It can be displayed on a desk or in a cabinet with the rest of your My Hero Academia collection.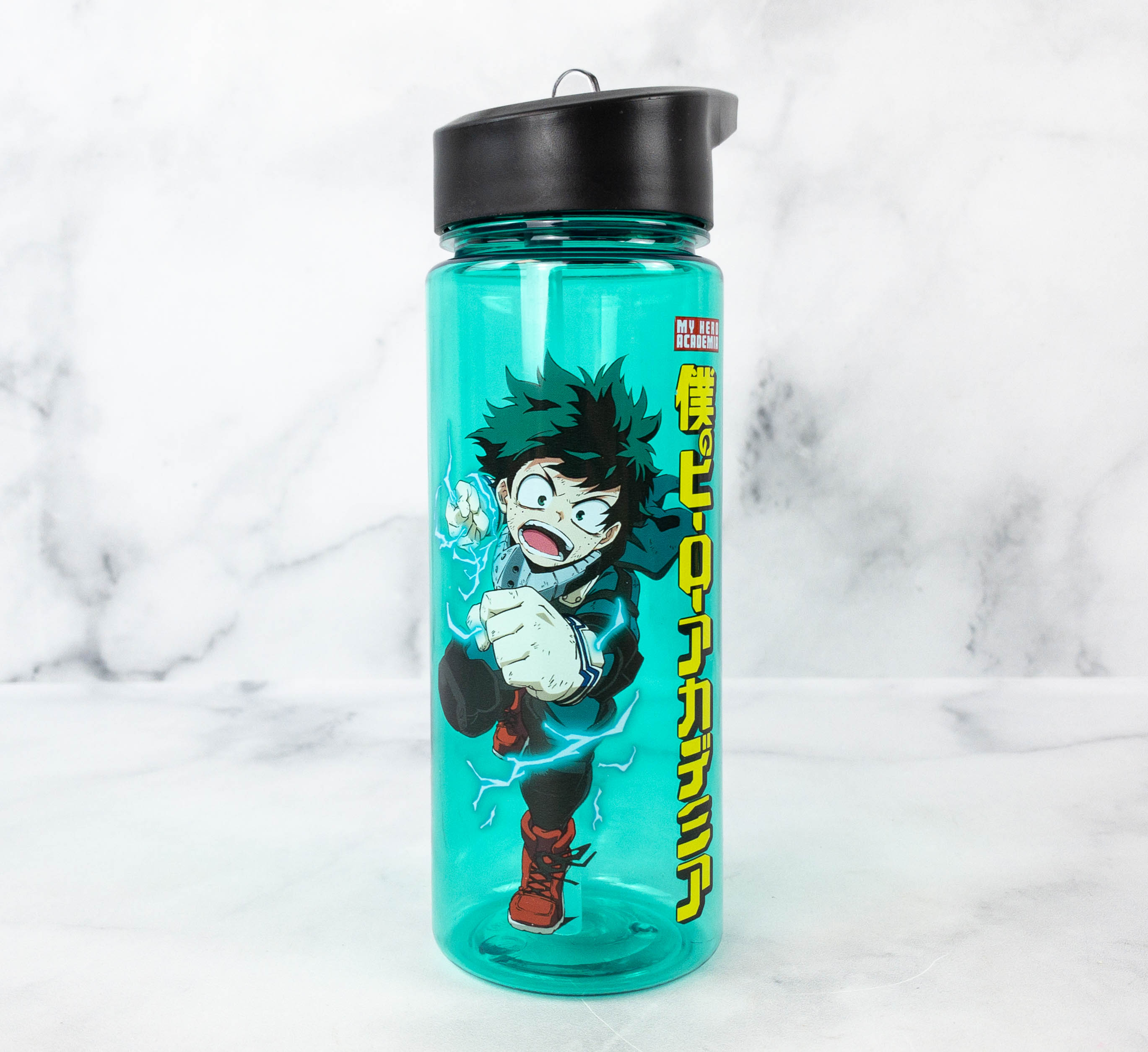 Water Bottle. I also received a water bottle with a cool Izuku Midoriya print. Also known as Deku, he is the successor of All Might's ability to harness a stockpile of powerful energy and it looks like he's about to unleash a powerful attack with this pose!
The lid features a convenient way to drink our favorite beverages.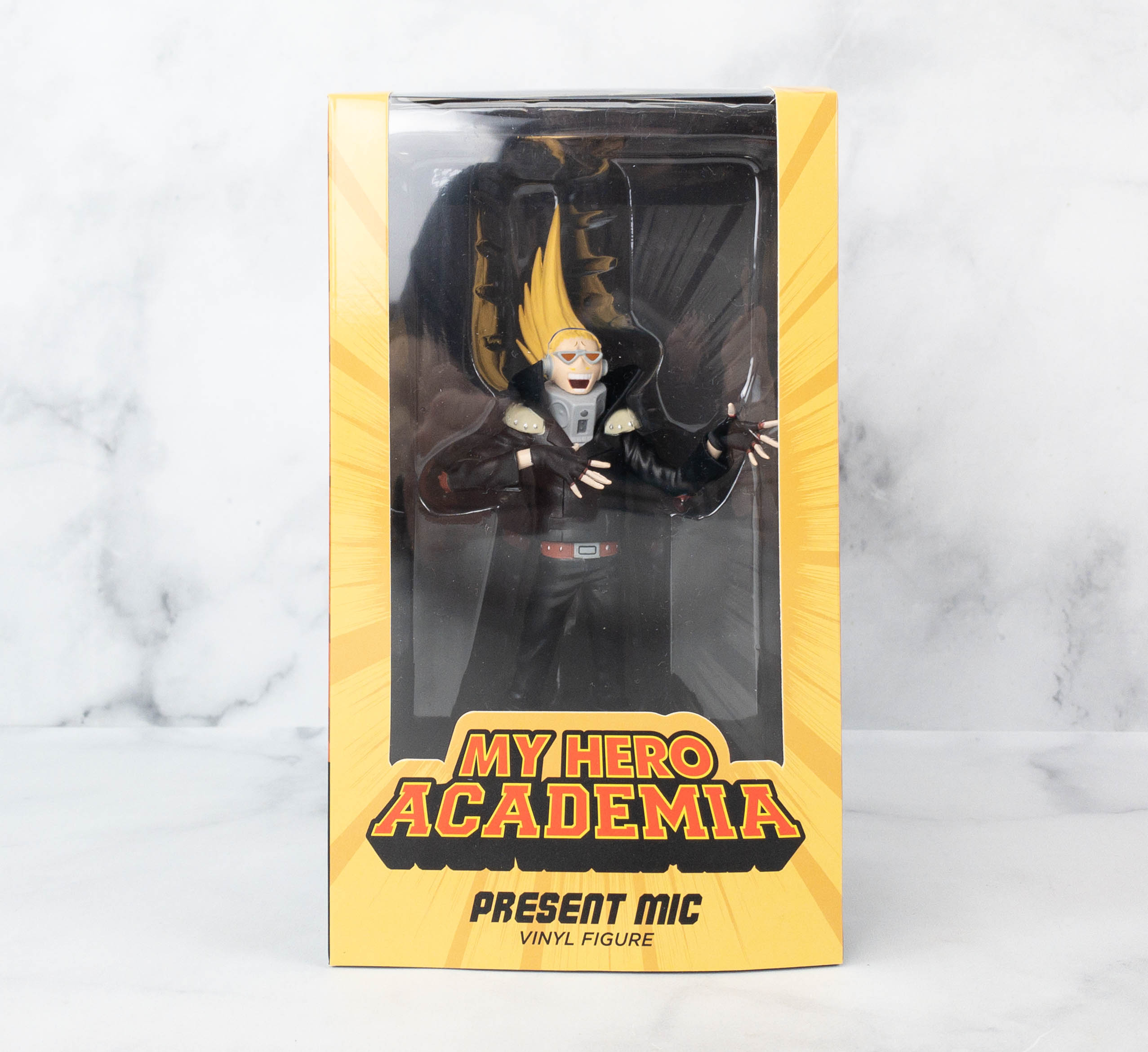 Hizashi Yamada/Present Mic Vinyl Figure. This month's featured figure is U.A.'s English teacher, Hizashi Yamada!
Also known as Present Mic, he is capable of increasing the volume of his voice, giving him an ability that is similar to a sonic scream.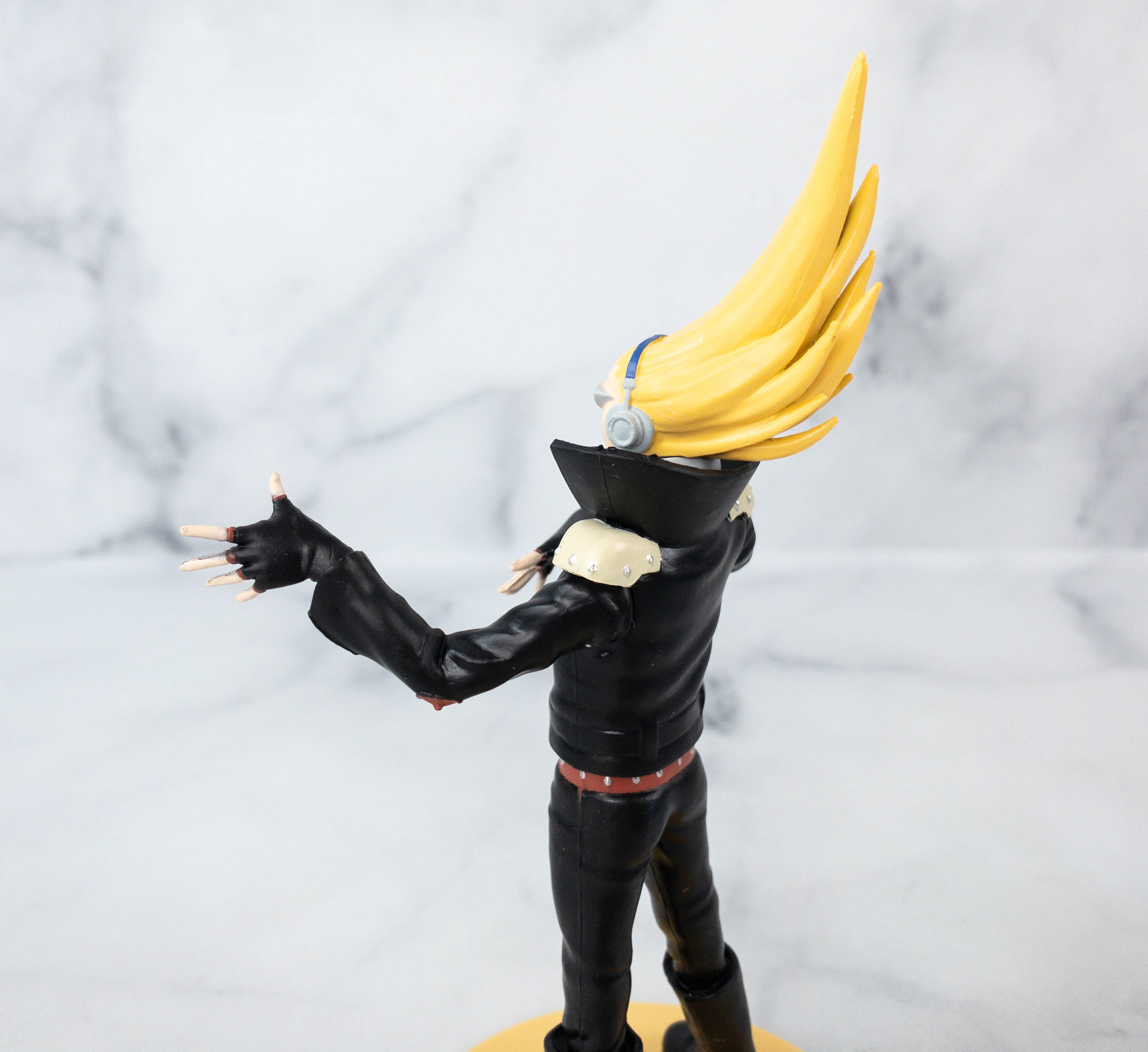 Just like the other figures from the previous boxes, the details and paintjob of this piece is excellent! It also came with a stand to make it ready for display.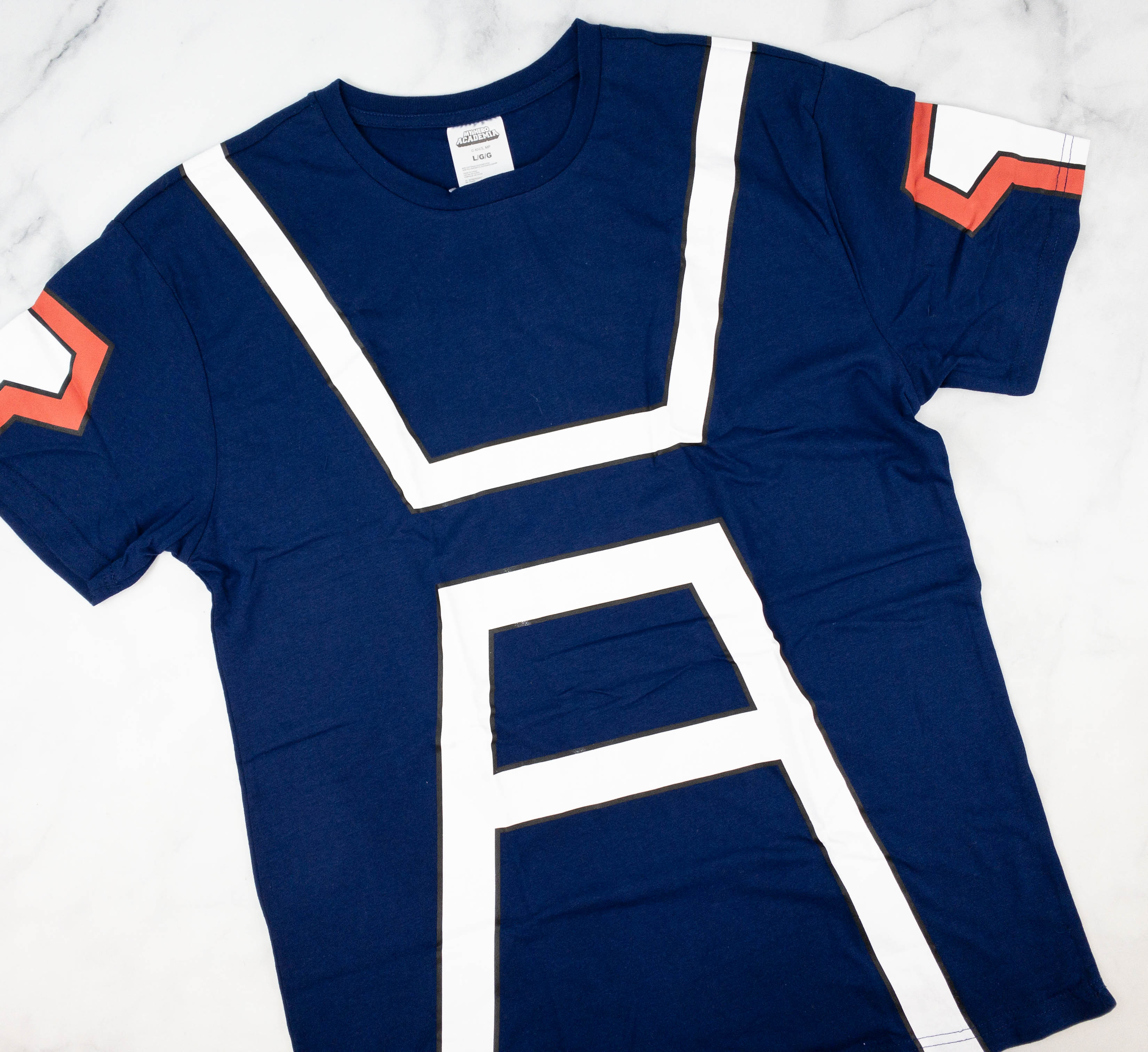 Deku Shirt. Another cool addition in this quarter's box is a tee that features a similar print as Deku's costume!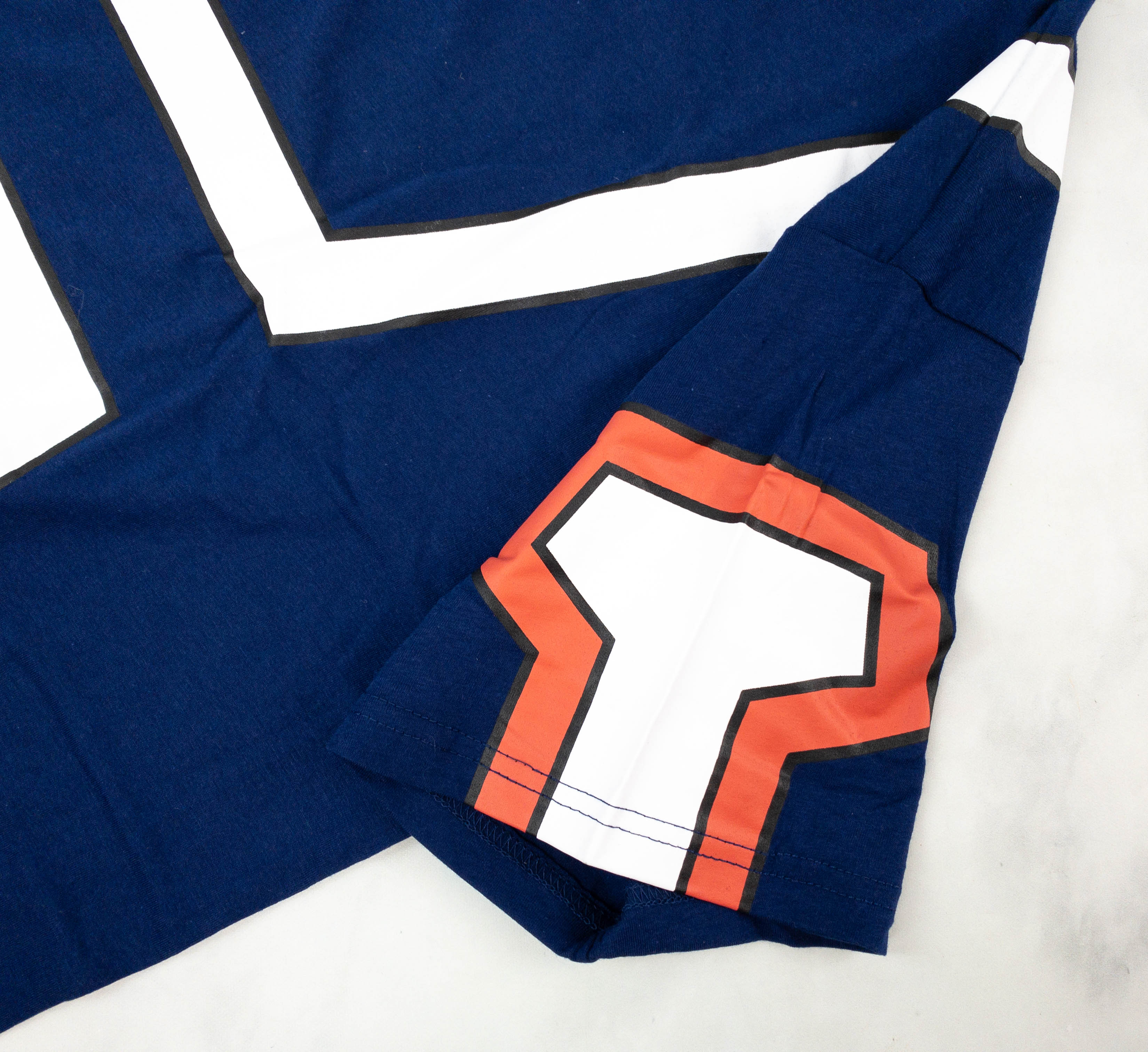 Aside from the front print, it has prints on the sleeves as well. This tee looks cool and it's also comfortable to wear.
Mei Hatsume Backpack. It's a blue backpack, perfect for taking to adventures or simply for showing off your love for My Hero Academia.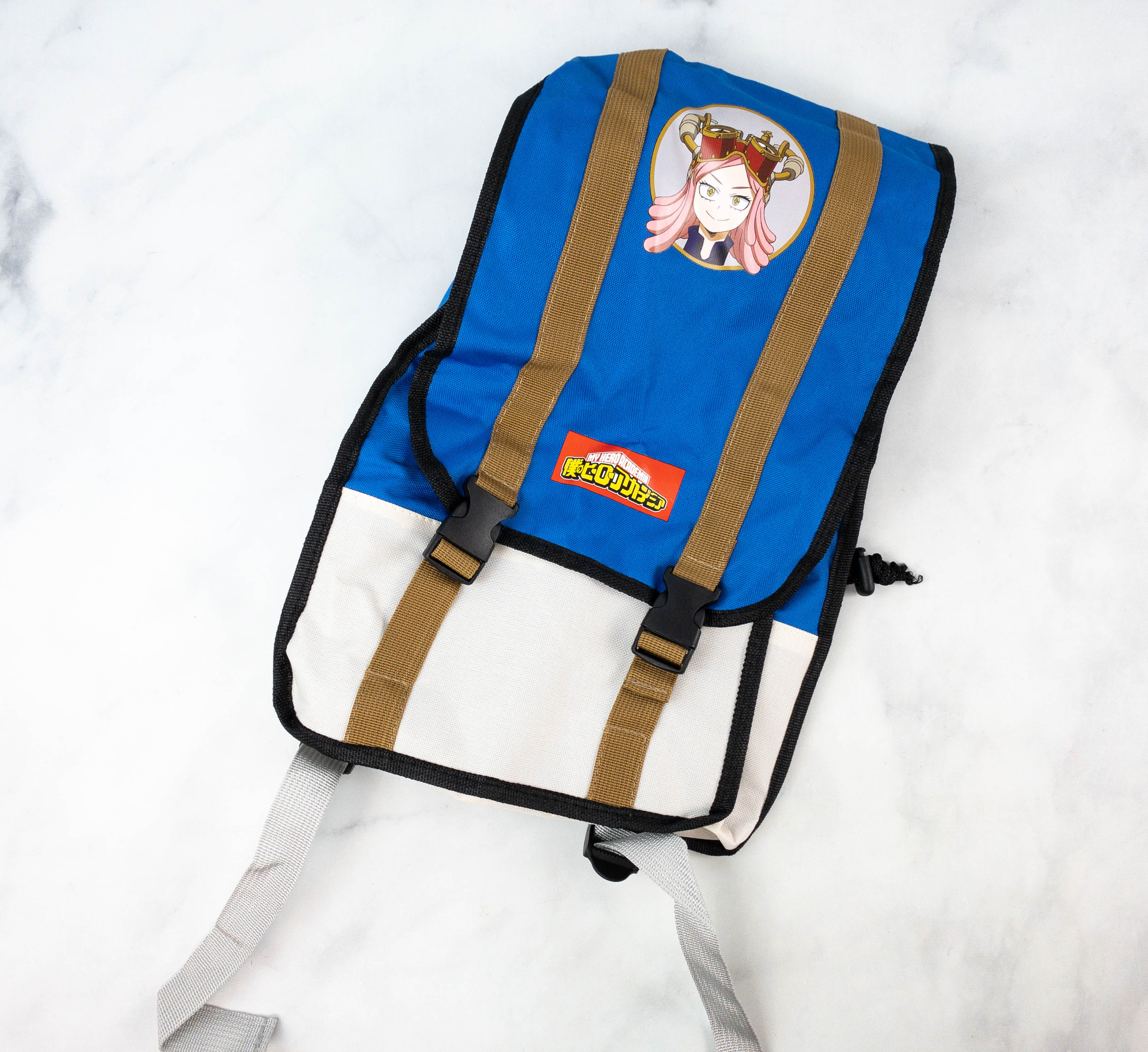 The design features Mei Hatsume, one of the best support characters in the series!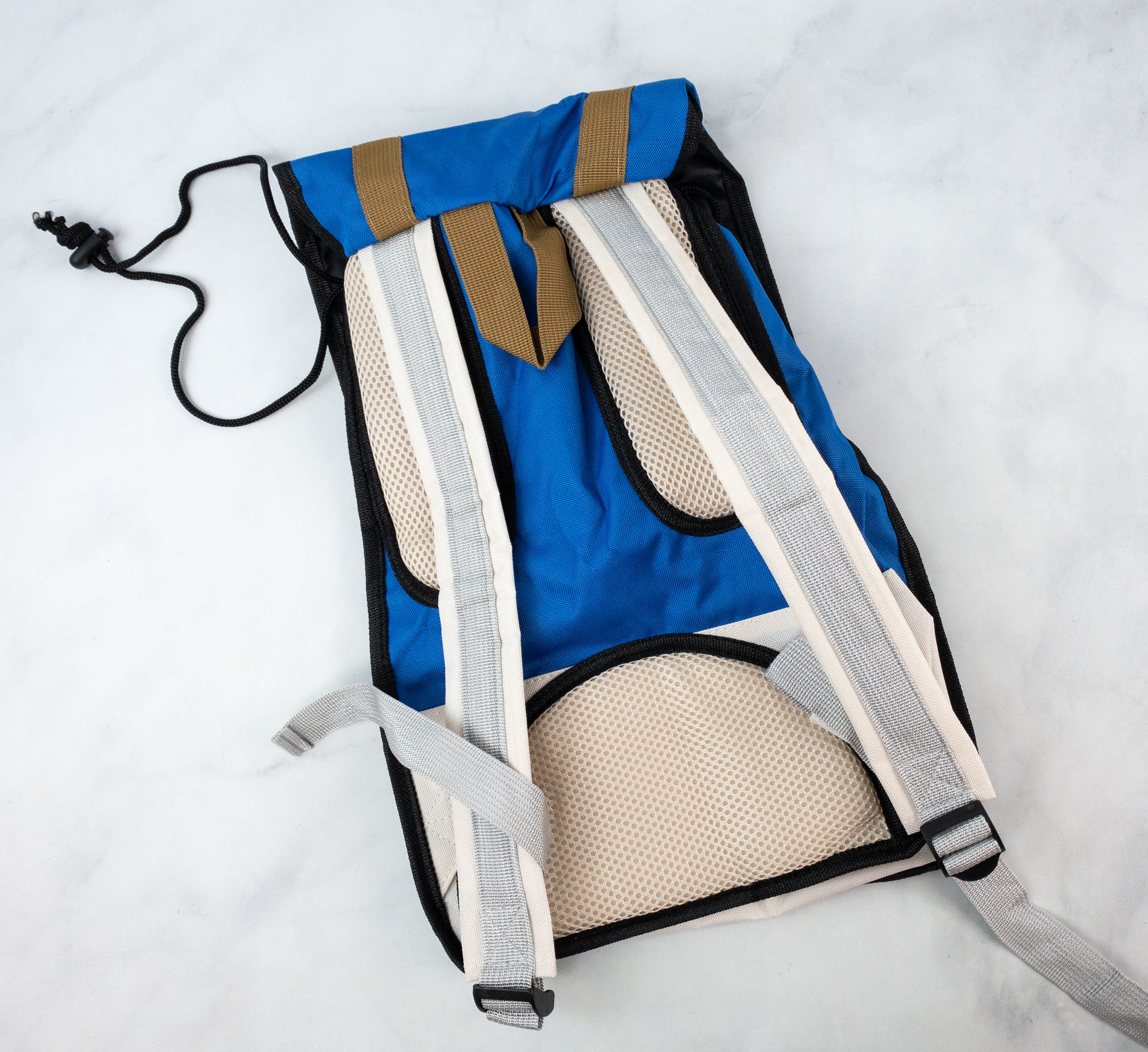 Some parts are double stitched to make it more durable and soft pads were also added to make carrying more convenient.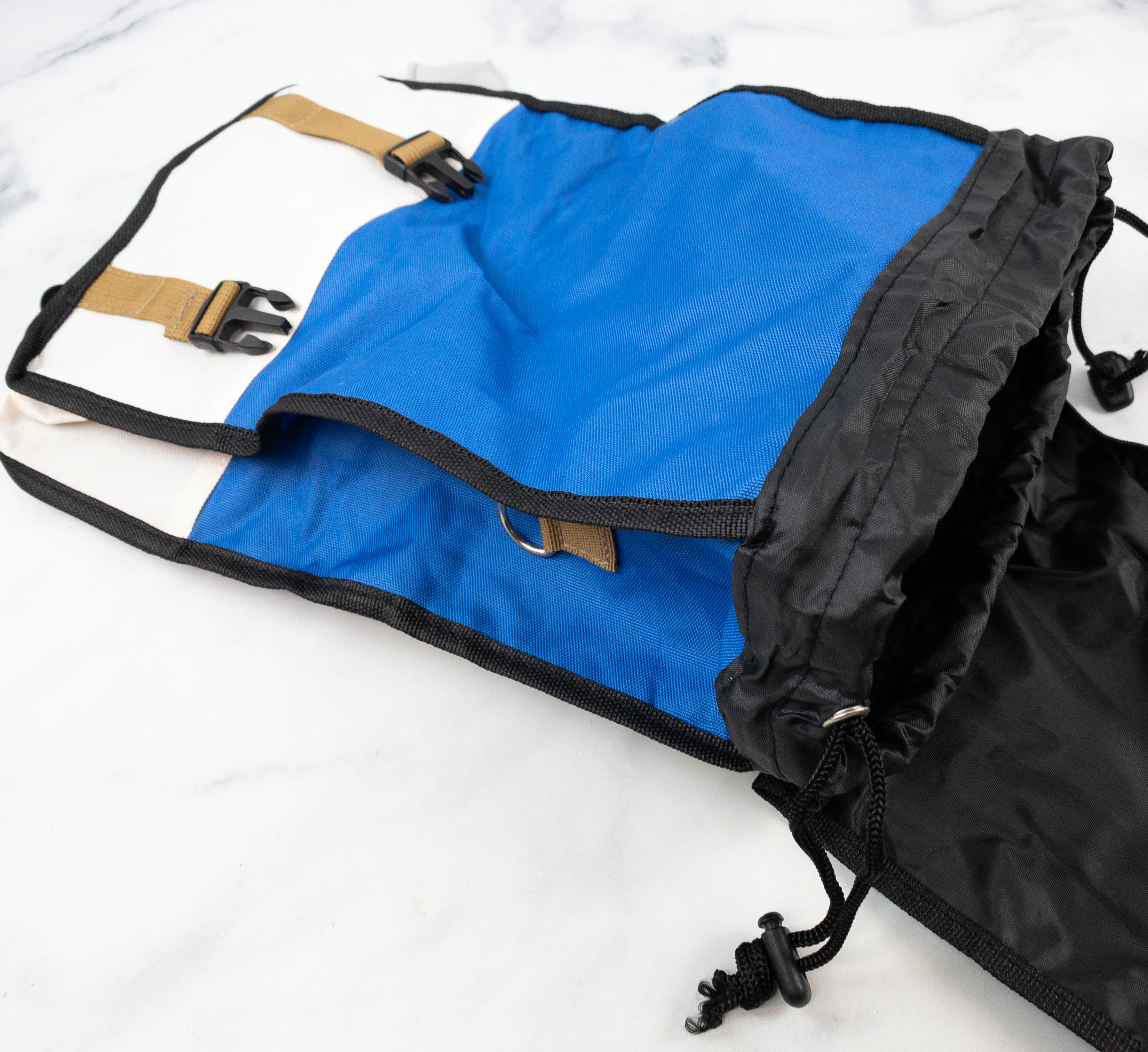 Everything I will put inside will be secured with its dual locking system. The fabric used is also water resistant!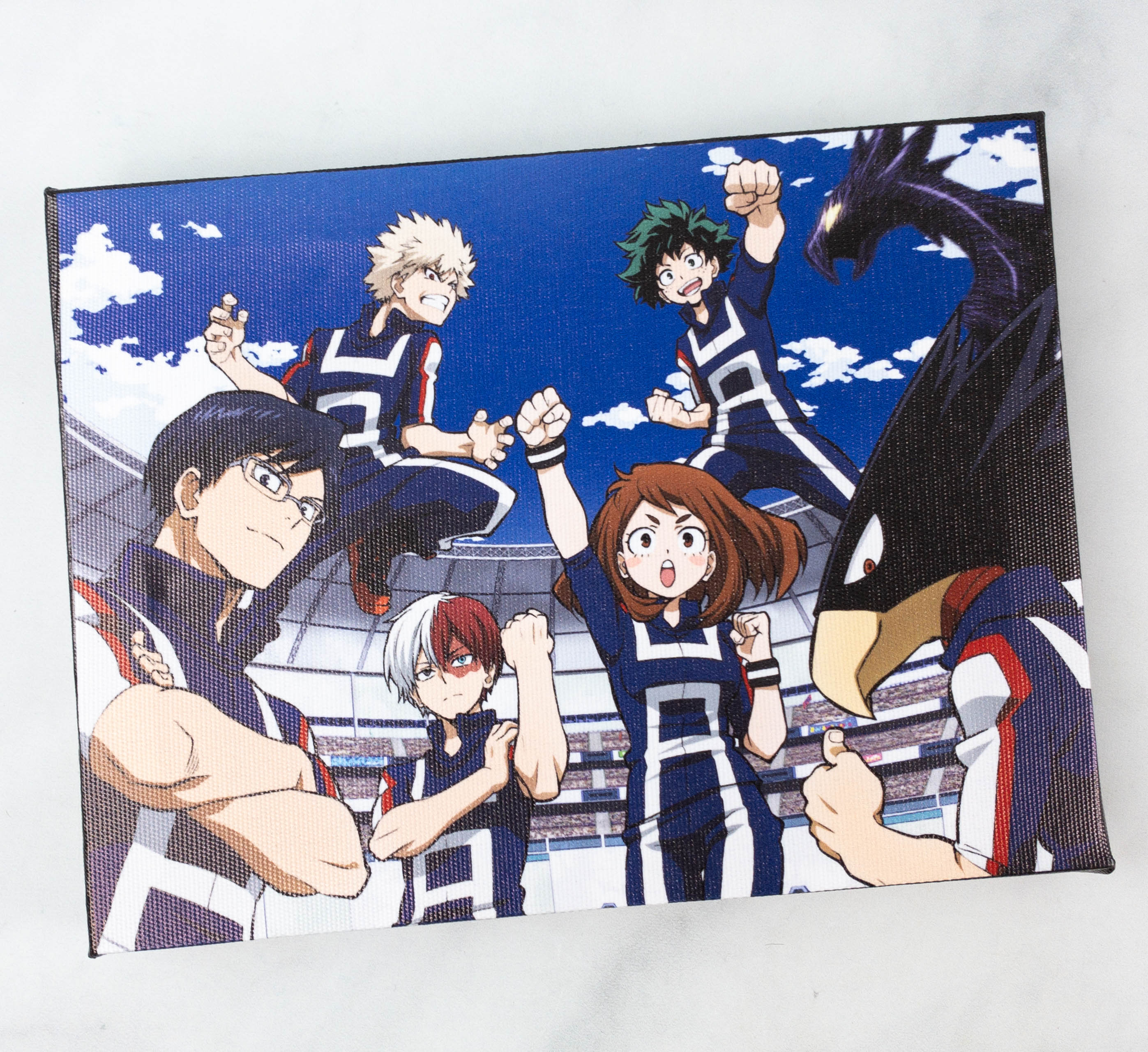 Wall Art Decor. It's a wall decor featuring some of the students from Class 1-A that participated in the U.A. Sports Festival. The art includes Tenya Ida, Katsuki Bakugo, Shoto Todoroki, Ochaco Uraraka, Fumikage Tokoyami, and Izuku Midoriya!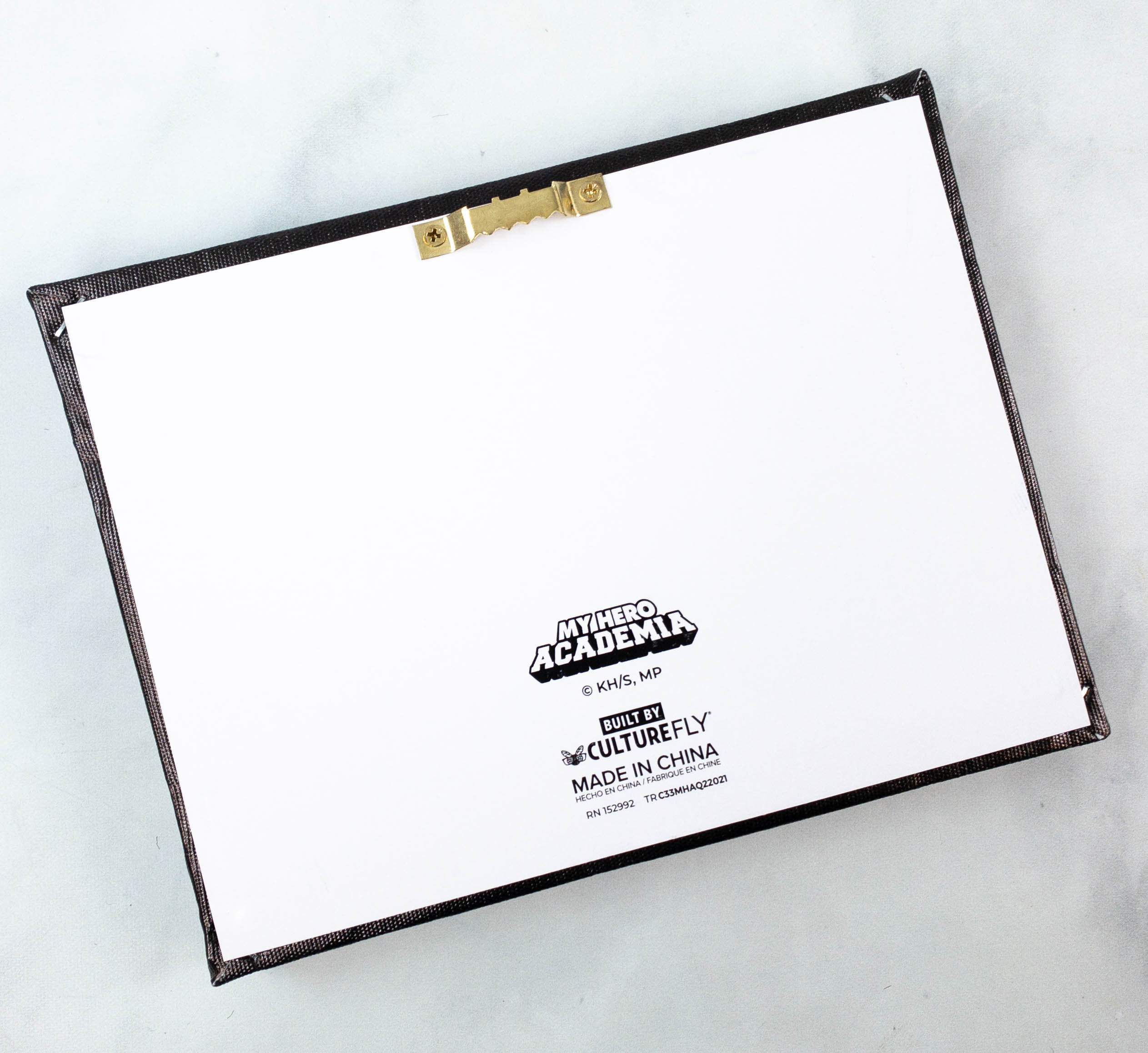 It already comes with hardware at the back so it can be hung on a wall.
My Hero Academia Box is always worth it the long wait! The Summer box is Sports Festival themed and it includes a lot of useful merch and great collectibles. My favorite would have to be the water bottle and the t-shirt, which are both related to the main protagonist Izuku Midoriya. The backpack is also a nice inclusion, as well as the medal replica and the wall art which would make a great room display. There's even a figure in the box and the details are on point. It was a fun box overall! Their boxes just keeps on getting better and better every quarter. This is definitely an excellent subscription for all My Hero Academia fans!
What do you think of this quarter's box?