Loot Crate DX is a monthly geek subscription box from Loot Crate. Each themed box includes a surprise assortment of premium collectibles and gear, which are based on popular TV shows, movies, games, comics and more. Items may includes pins, accessories, apparel, figures, home goods and more! The box is $49.99 every month + shipping.
DEAL: Save 15% on any subscription plan when you use this link and coupon code HELLOSUBSCRIPTION15.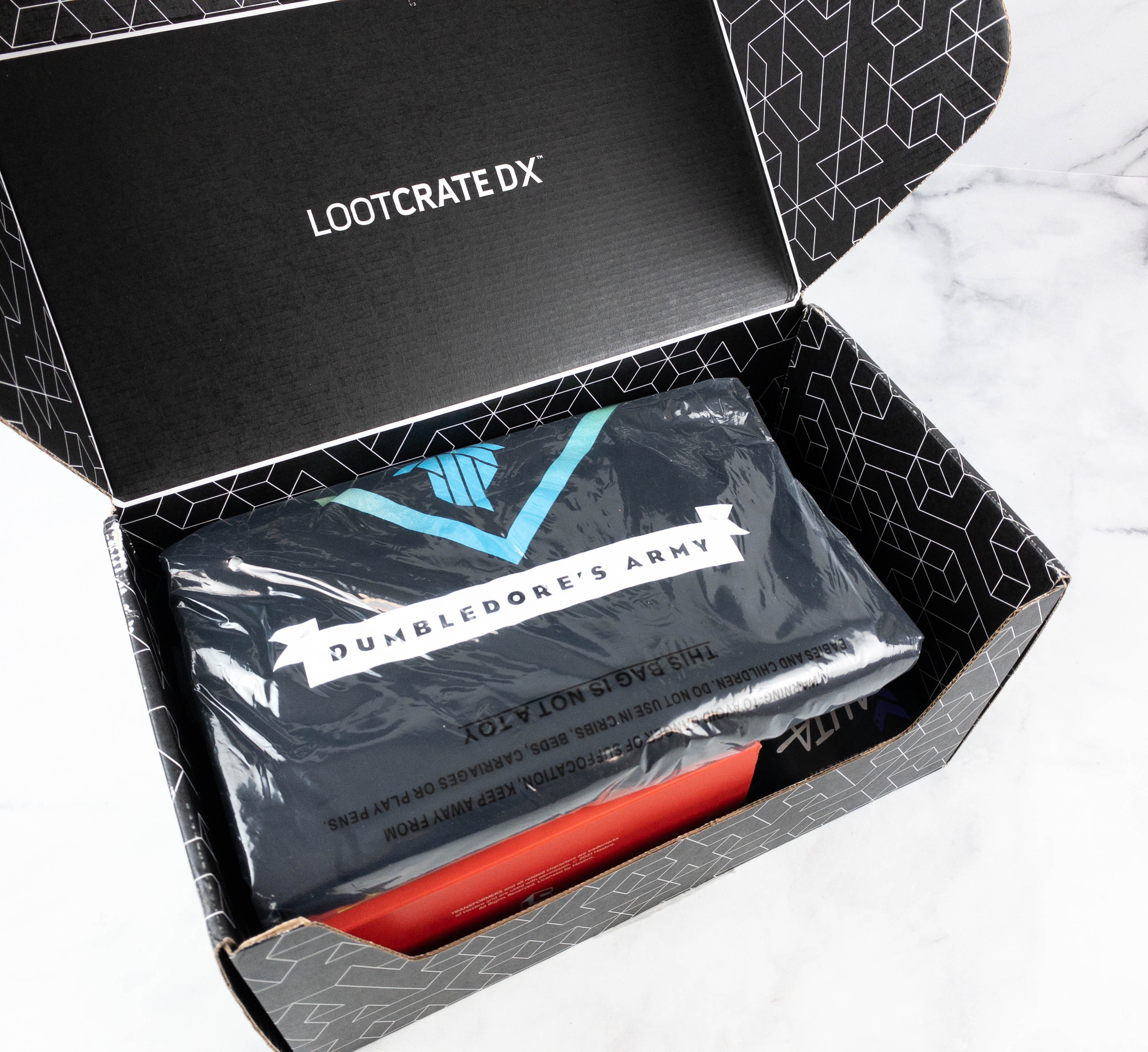 Some of the items arrived in their original packaging.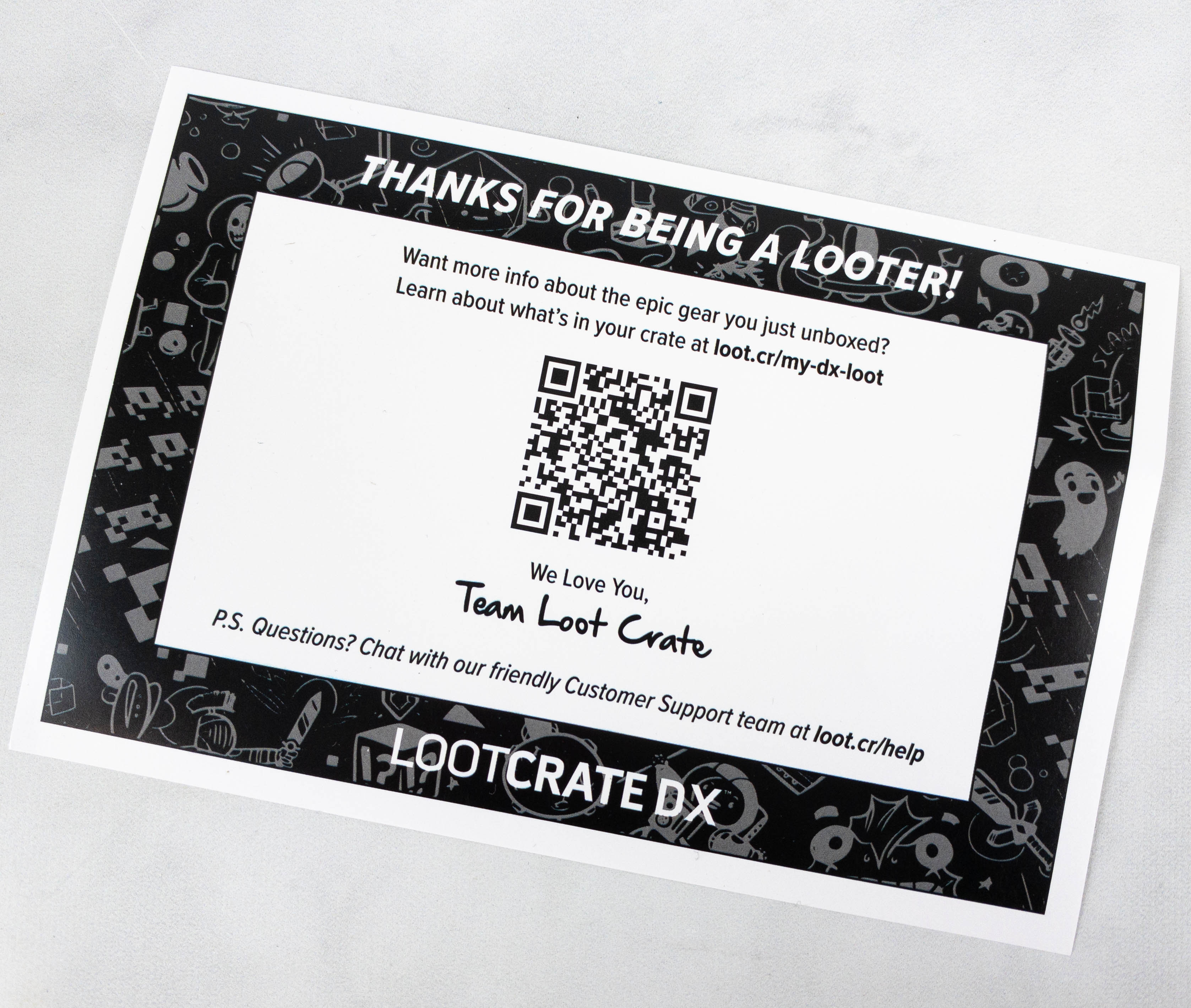 There's a card with a QR code that you can use to learn more about this crate. The theme for this month is RISE UP DX! 
Everything in my box!
Battle Angel Water Bottle. It's a water bottle inspired by the 2019 American cyberpunk action film, Alita: Battle Angel.
According to the box, this bottle is for hand washing only. It's not safe for the oven or microwave either.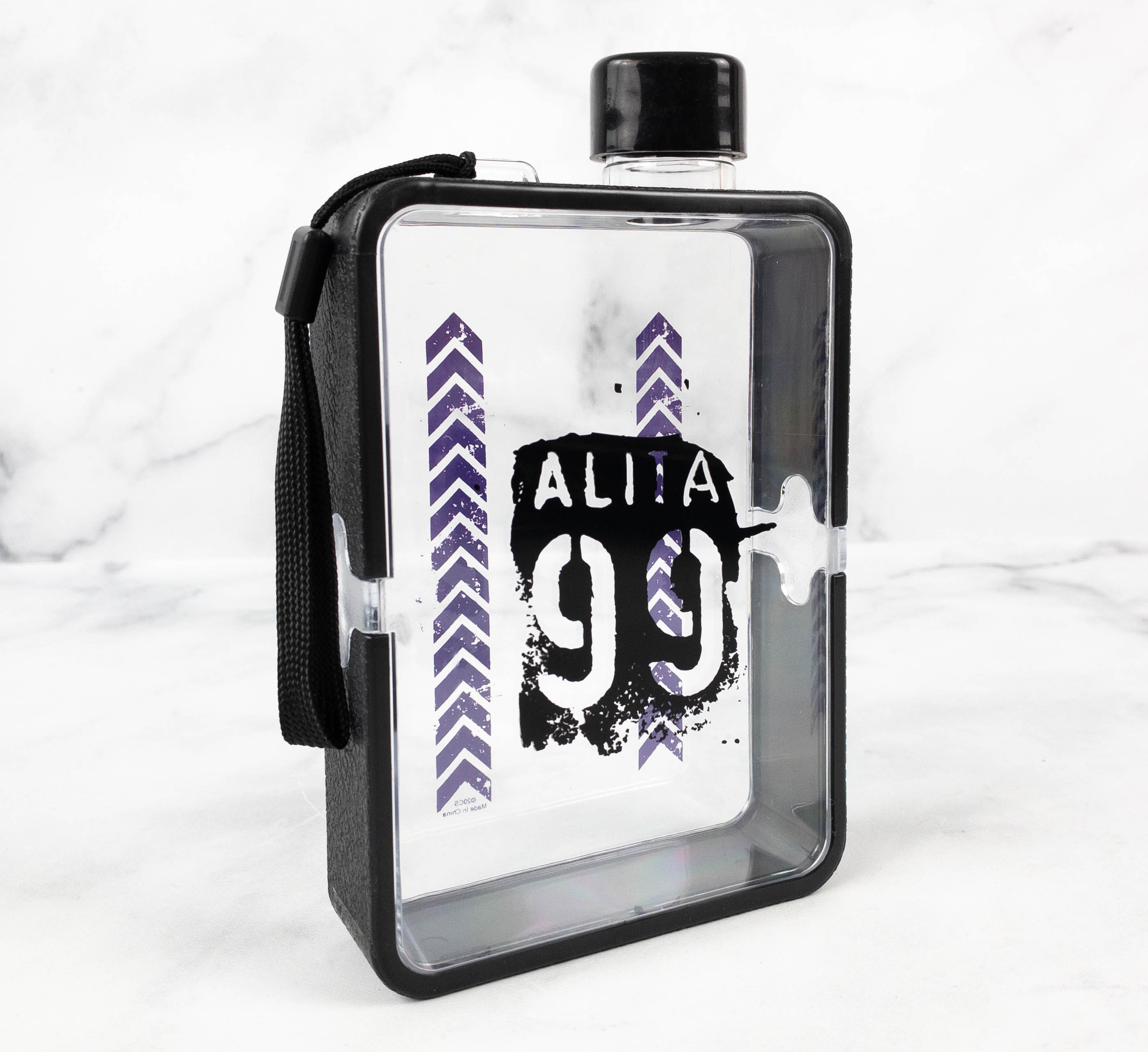 This water bottle looks really cool! It's less bulky than the regular round bottles as it's flat. It's easy to pack in my bag as well, and just a really fun and unique item.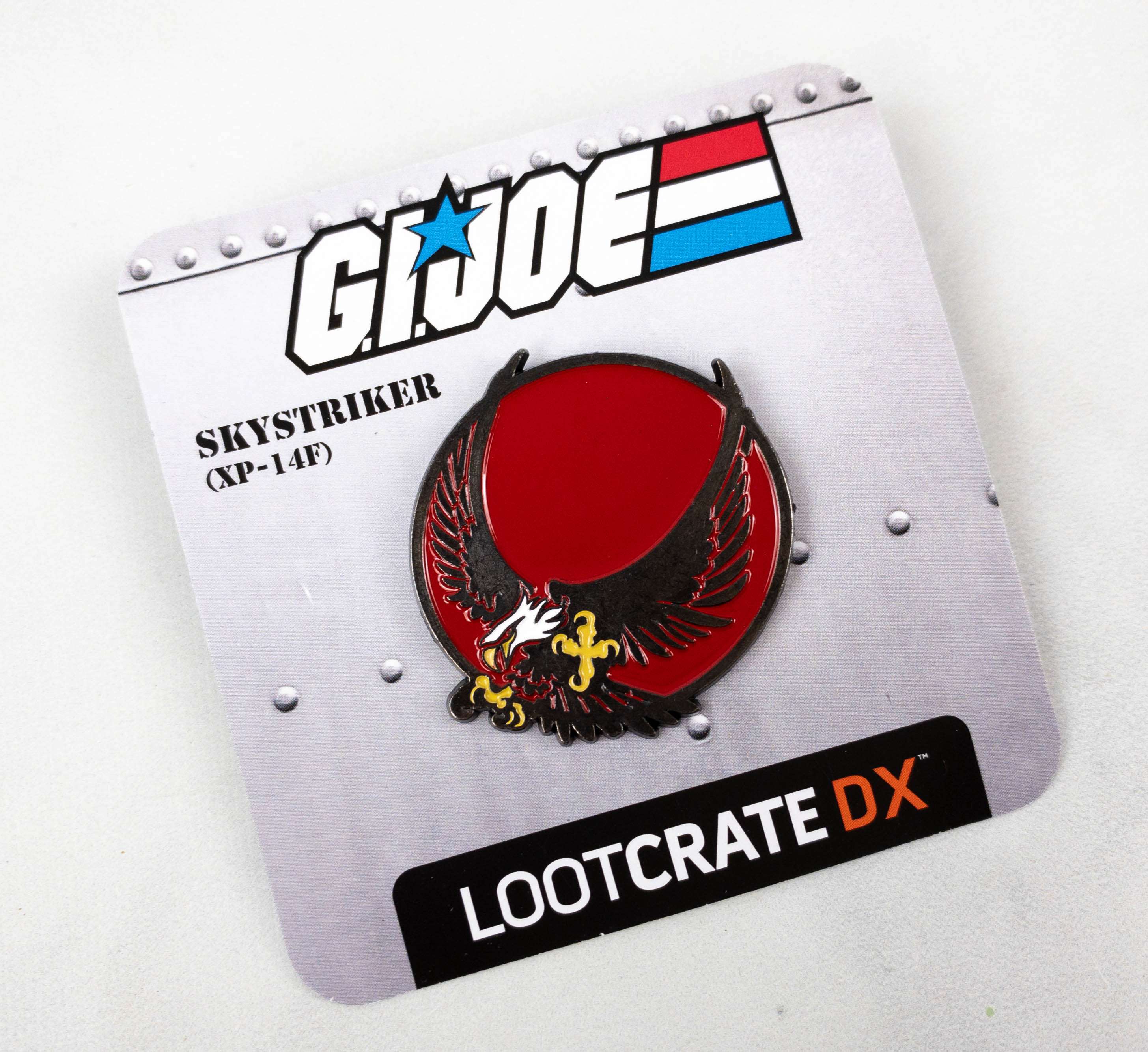 G.I. Joe SkyStriker Pin. This month's pin features the logo of Skystriker XP-14F, a jet fighter used by G.I. Joe for aerial combat. It's not too heavy so it's great to attach to a jacket or a bag.
Planet of the Apes Tube Socks. They also included a pair of Planet of the Apes-inspired tube socks!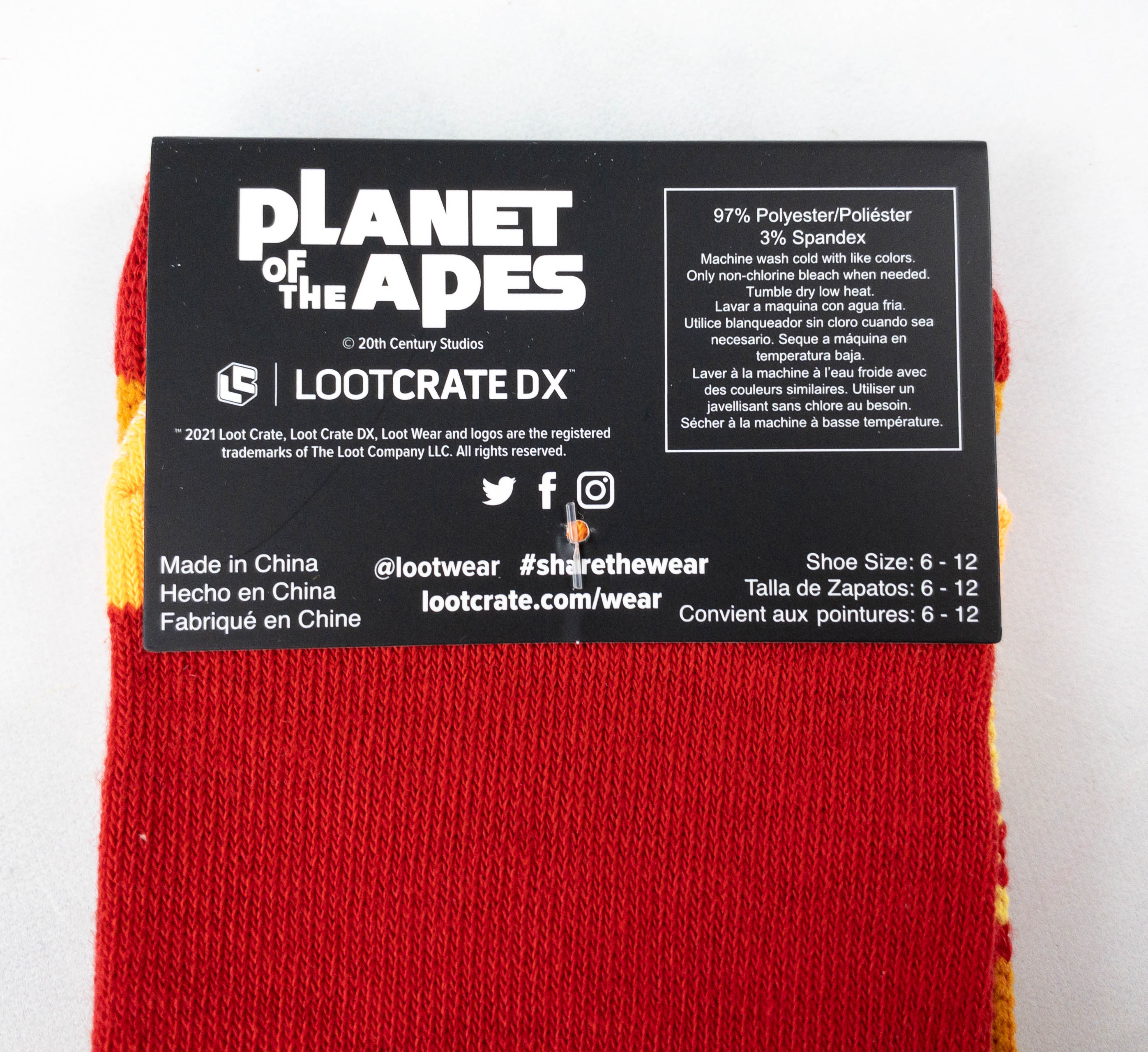 The pair is made with 97% polyester and 3% spandex.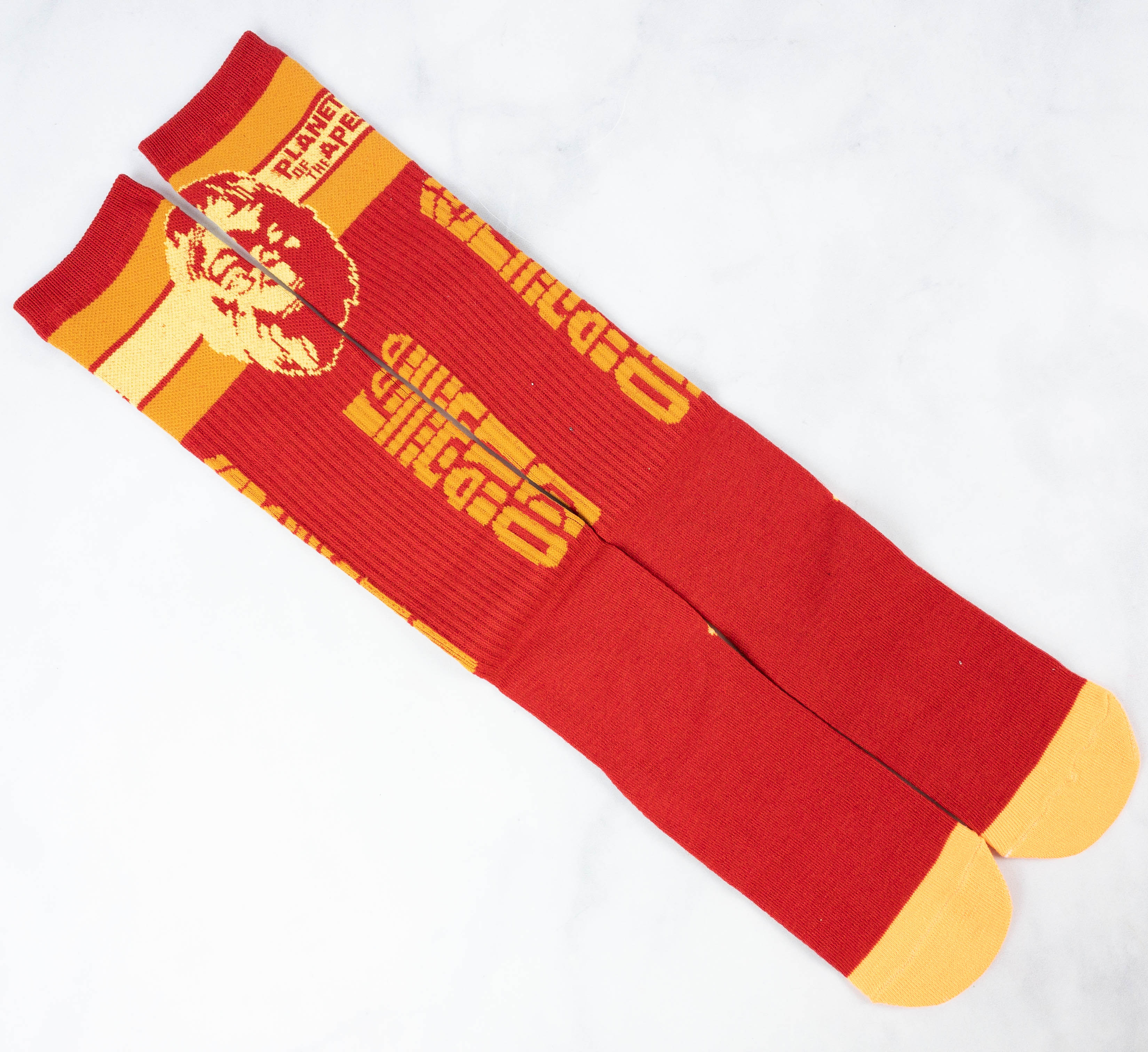 Tube socks are easier and more comfortable to wear compared to regular socks and they can fit any foot shape or size. This pair is also breathable and soft, I don't mind wearing them all day!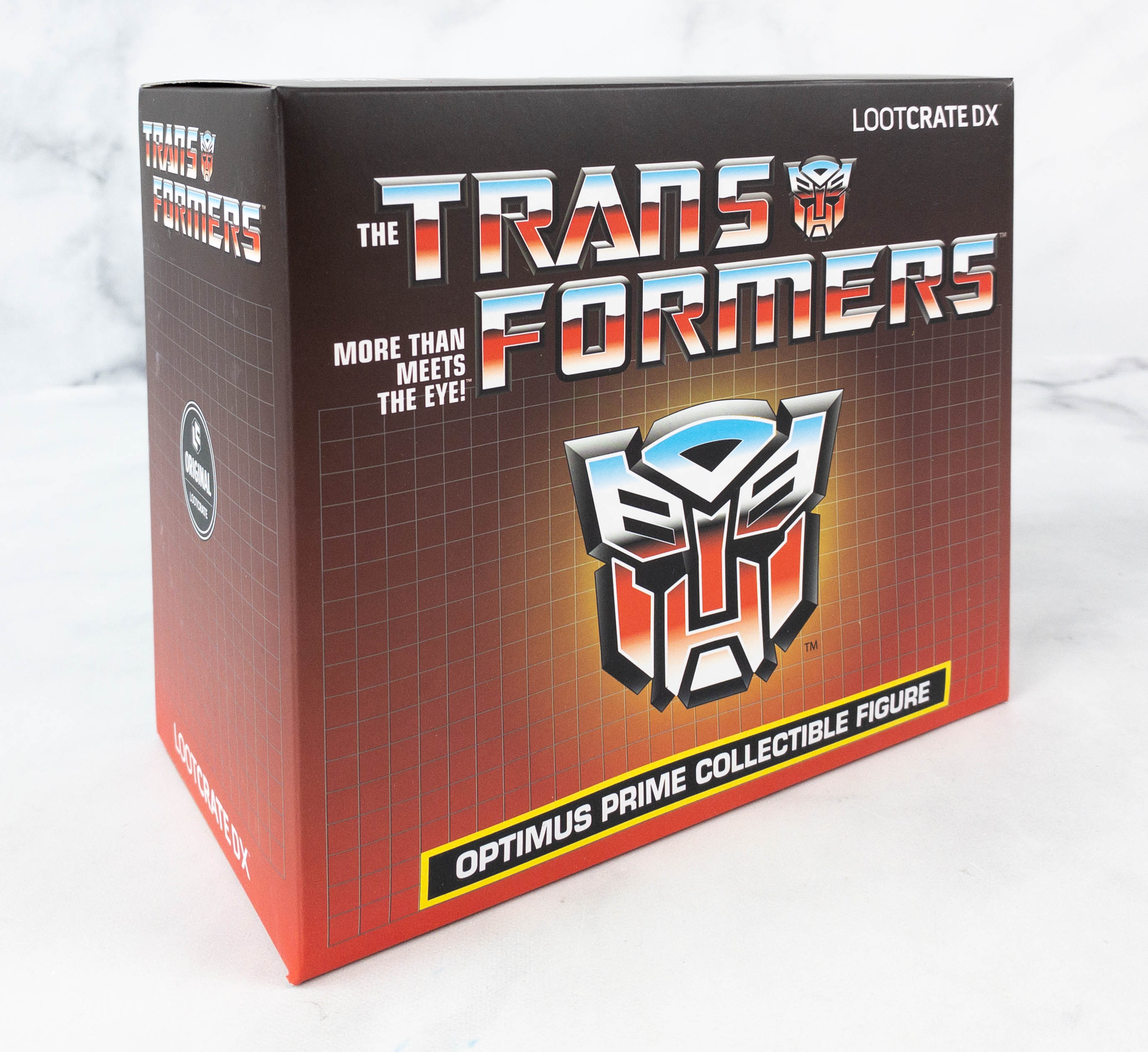 Transformers Optimus Prime Figure. Here's another great addition in this month's box, an Optimus Prime figure!
The box features a cool design showing a fierce battle between the Autobots and Decepticons.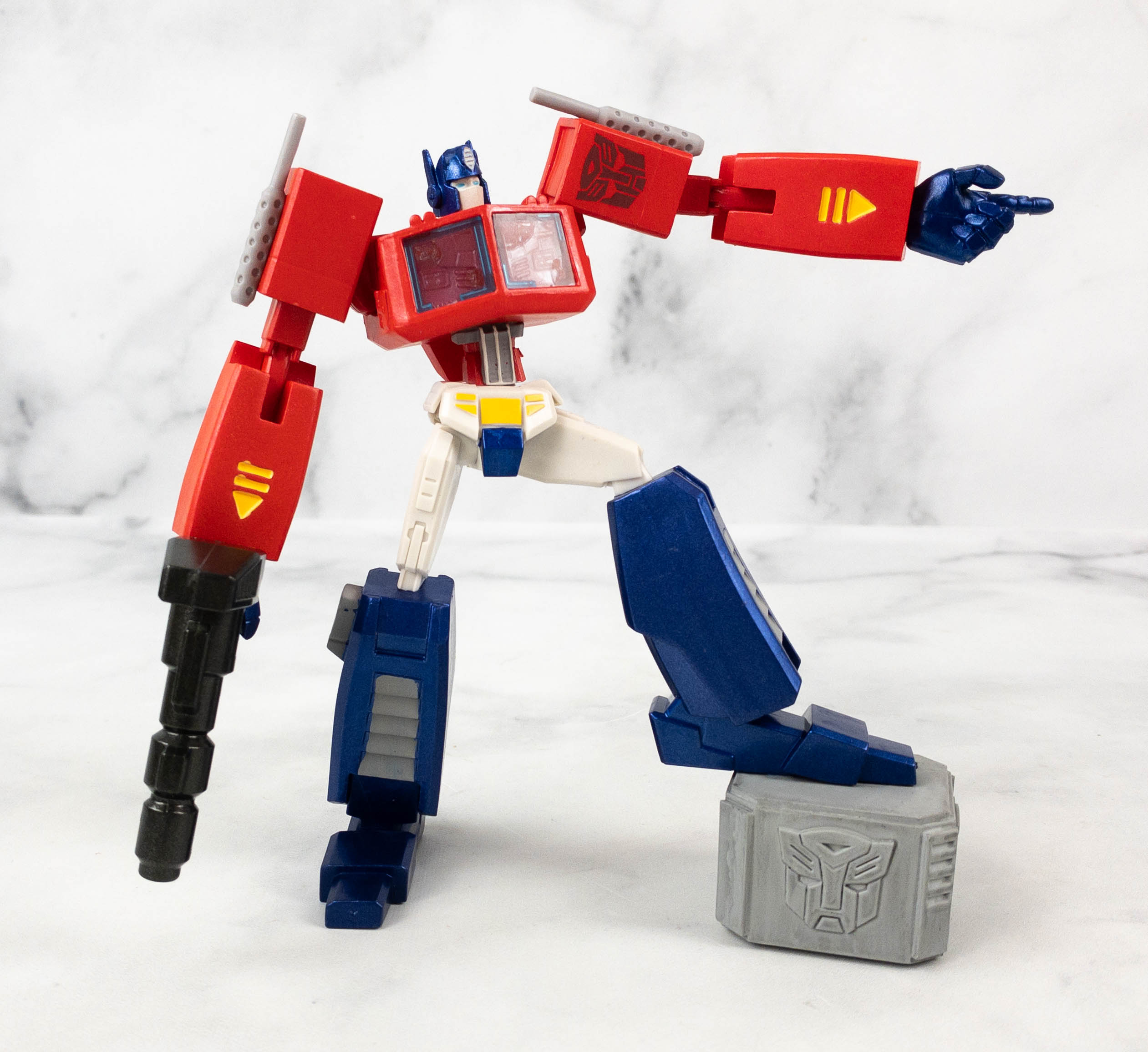 I like this pose! Like a true leader, Optimus Prime looks like giving instructions to the Autobots as he protects the All Spark cube.
It also has a glass like material on Optimus Prime's chest area, just like in the cartoons and movies!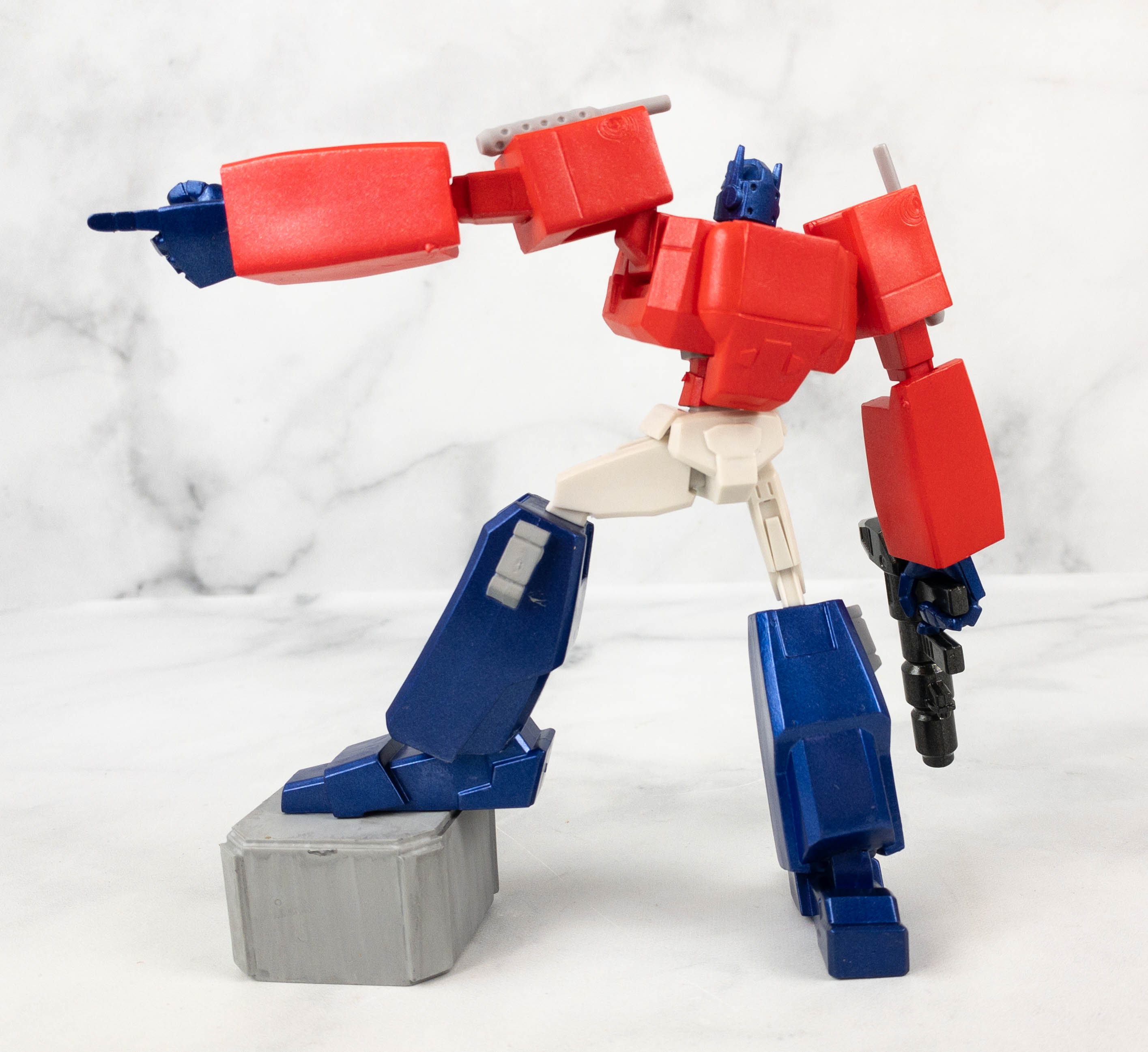 The details and paintjob is really good! I like that they used the original colors from the series.
It even included an ion blaster accessory, a kind of laser rifle and the primary weapon of several Optimus Primes.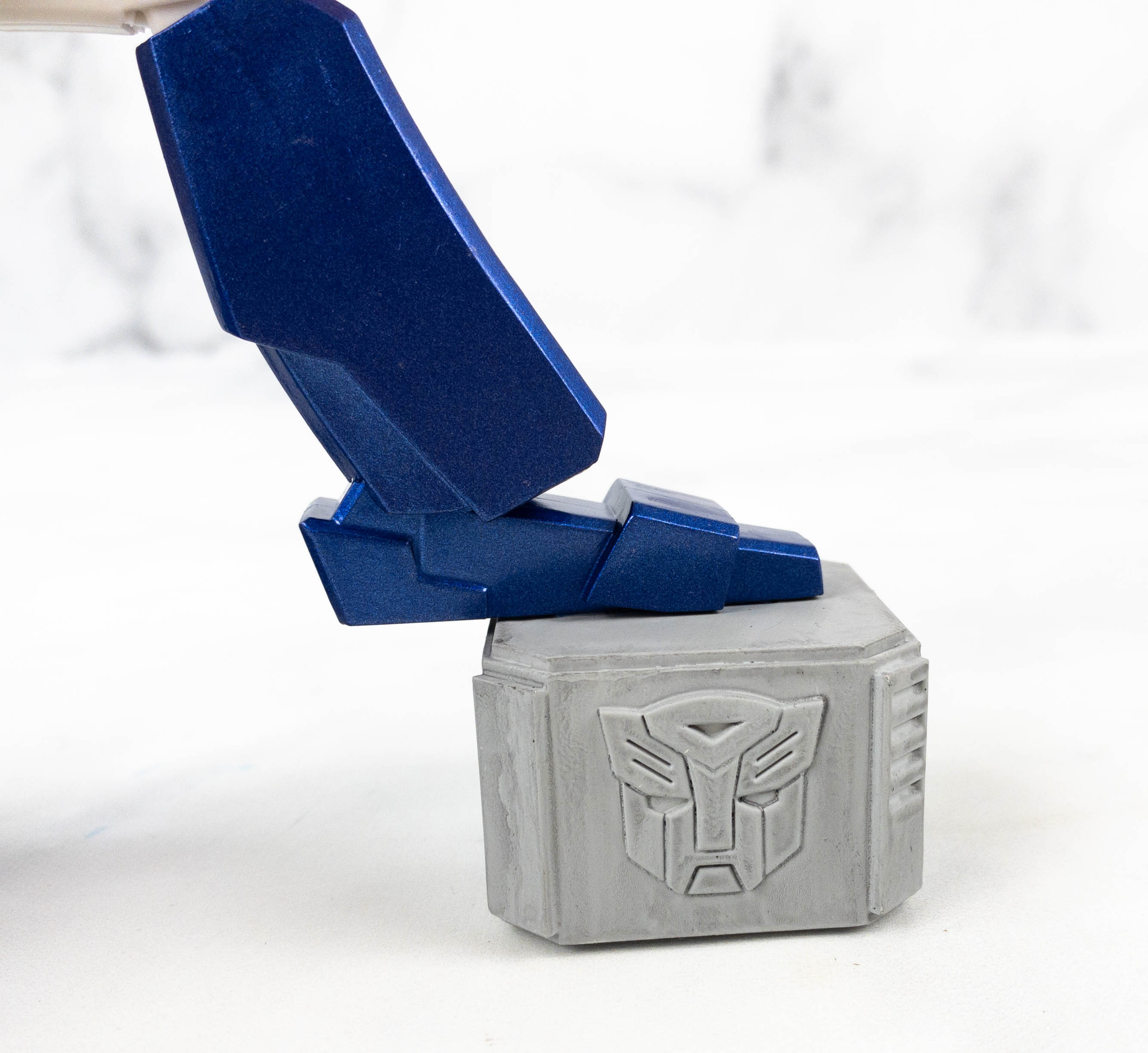 As illustrated, Optimus is stepping on the "All Spark", an energy source of unknown origin that can seed planets with life and grant life and transformation abilities to any mechanical device, such as cell phones, cars, machines, and more!
Dumbledore's Army Lightweight Hoodie. Another wearable was included in the box and this time, it's a Dumbledore's Army themed hoodie. It's in black and made with soft, lightweight, and breathable materials.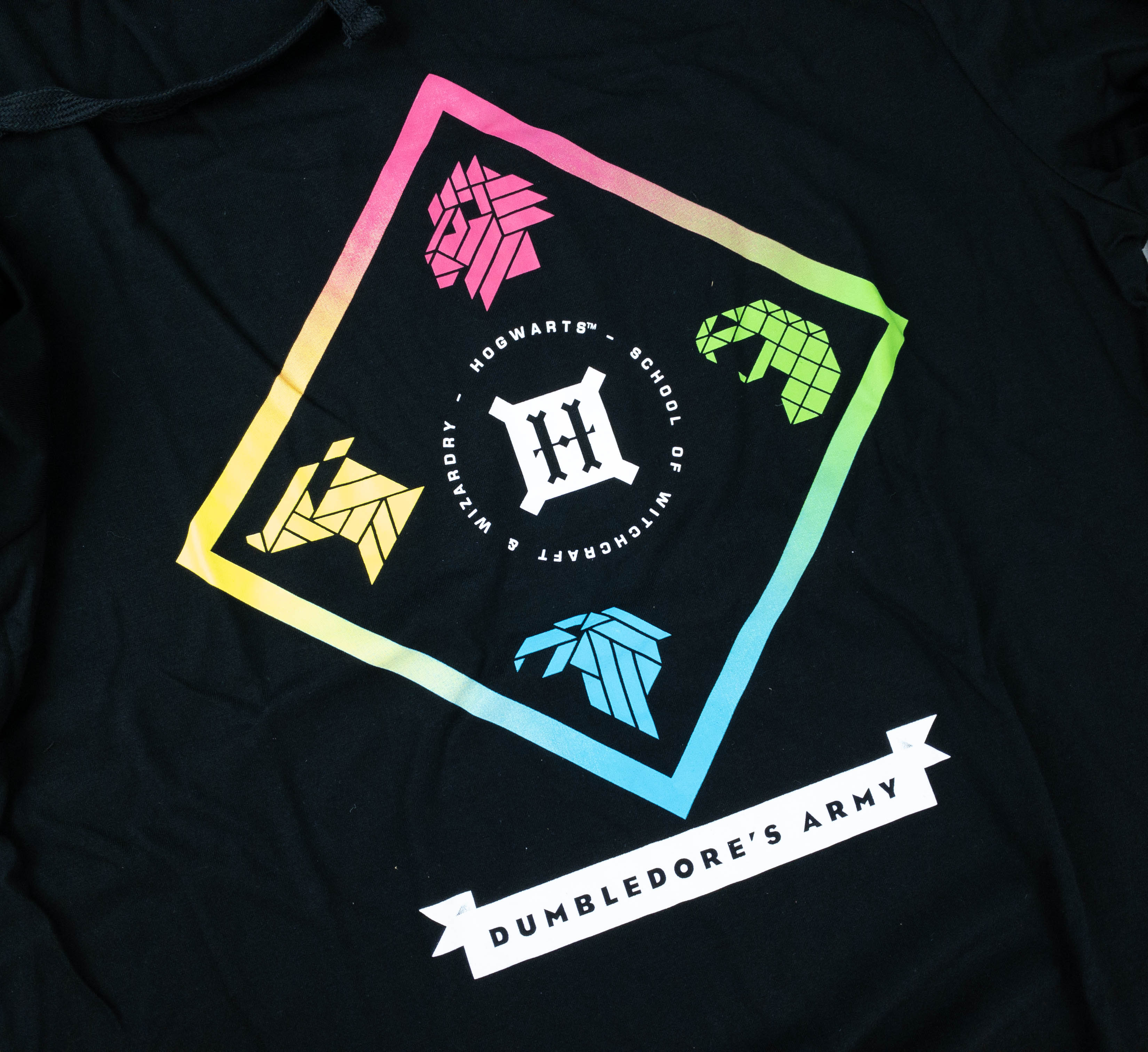 Printed in front of the hoodie are the logos of each house in Hogwarts: Gryffindor, Slytherin, Hufflepuff, and Ravenclaw.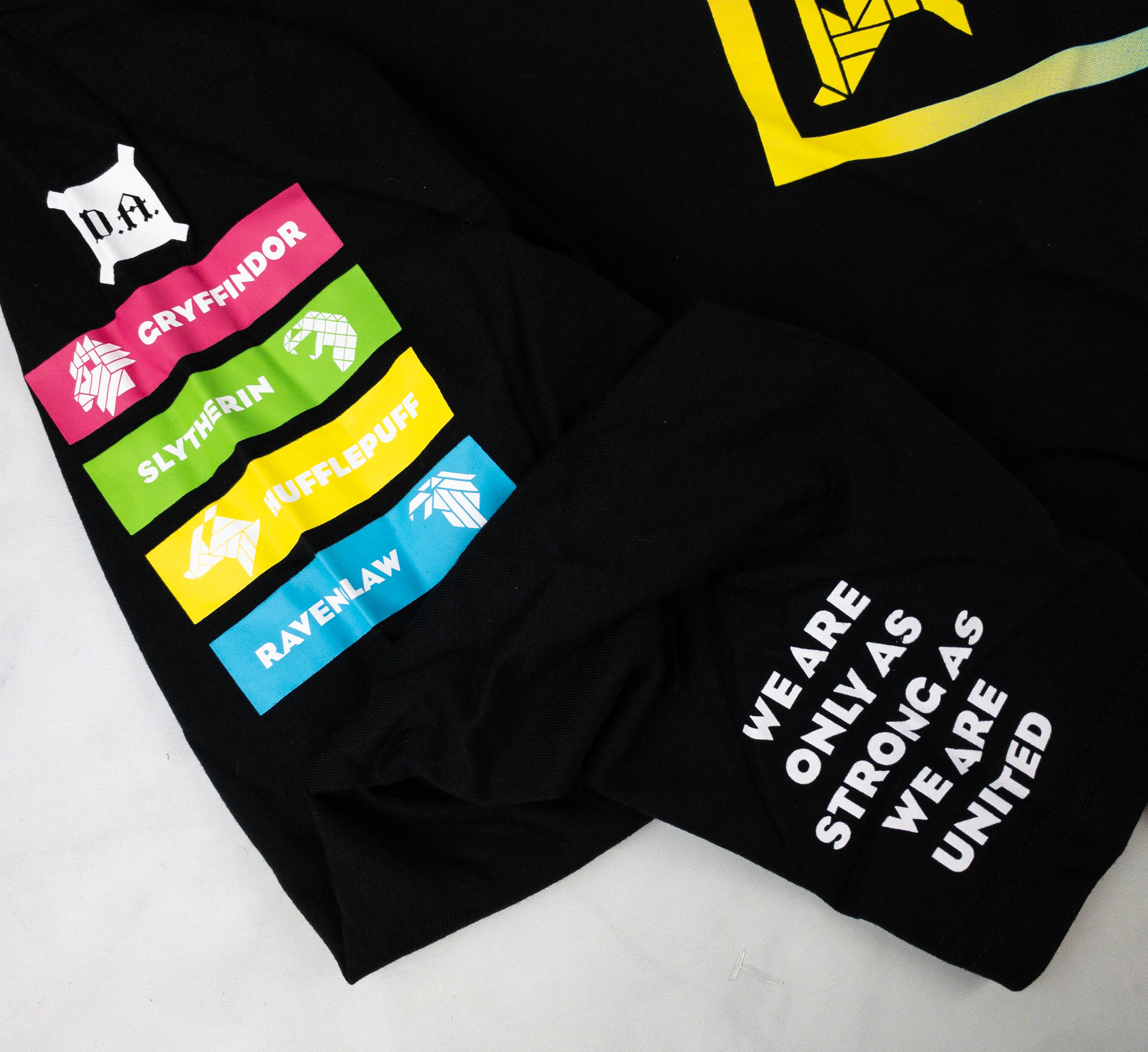 There's also a print of the army's motto on the right sleeve.
We are only as strong as we are united.
Loot Crate DX showcased popular movies and series in this month's box, including Transformers, G.I. Joe, and Planet of the Apes. There are also a lot of useful items in the curation, like the water bottle and socks. I have two favorites in this box, the hoodie featuring Dumbledore's Army and the Optimus Prime figure. The hoodie is great to wear on cold days and the print is great as well. Meanwhile, the figure is well-detailed and it's worth adding to any figure collection. As always, the items are licensed! Some of the items they send are even exclusive to Loot Crate!
What did you think of Loot Crate DX this month?