KiwiCo's Halloween Kits are available now for pre-order at the KiwiCo Halloween Shop!
Here are some of the Halloween Kits: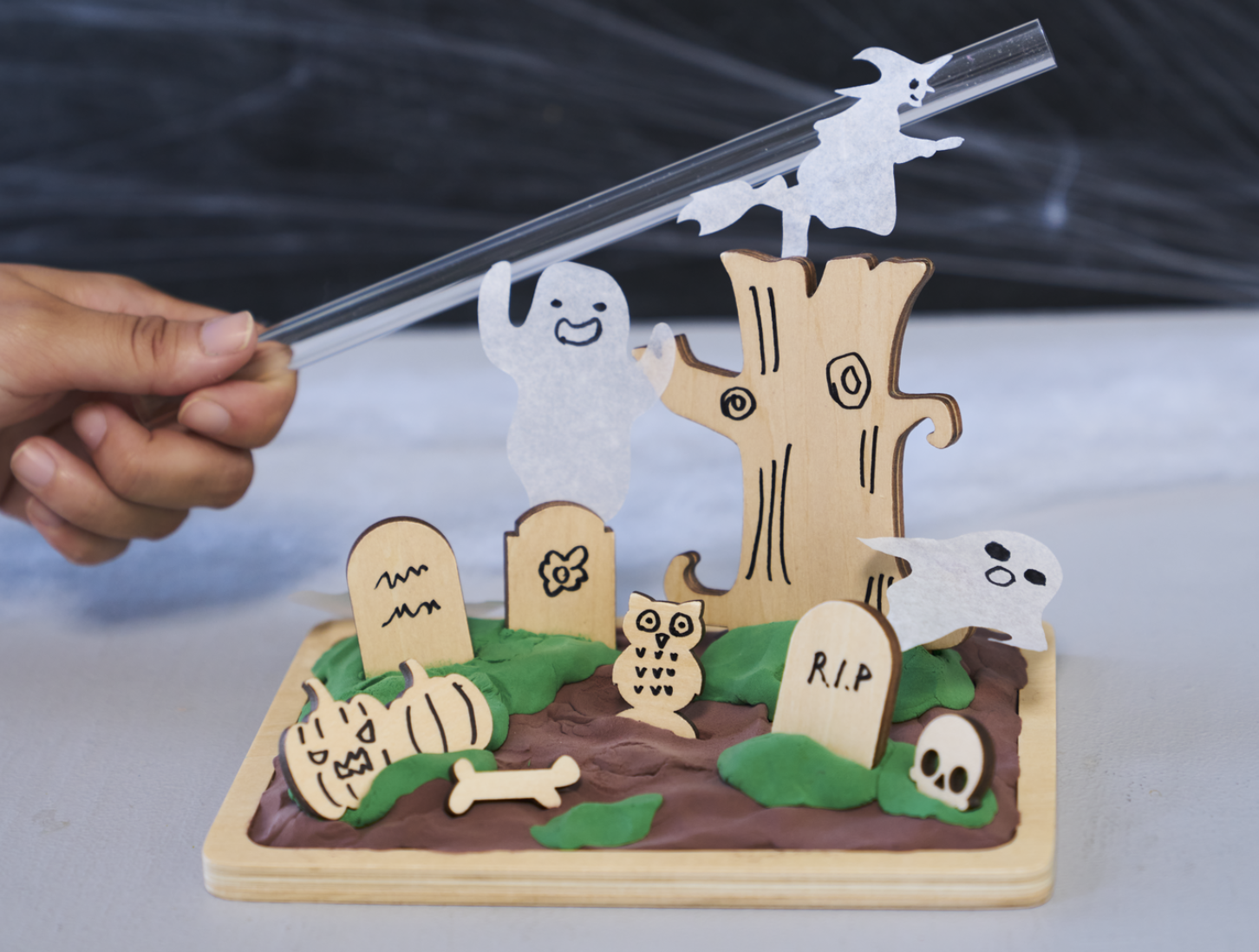 SPOOKY HALLOWEEN SCIENCE Price: $24.95 Age: 5+
Decorate a graveyard and make the tissue paper ghost and bats dance through static electricity. Wrap your own conductive eyeballs and let it run across the playground you build! Include extra mini experiment to make a mini light bulb flicker!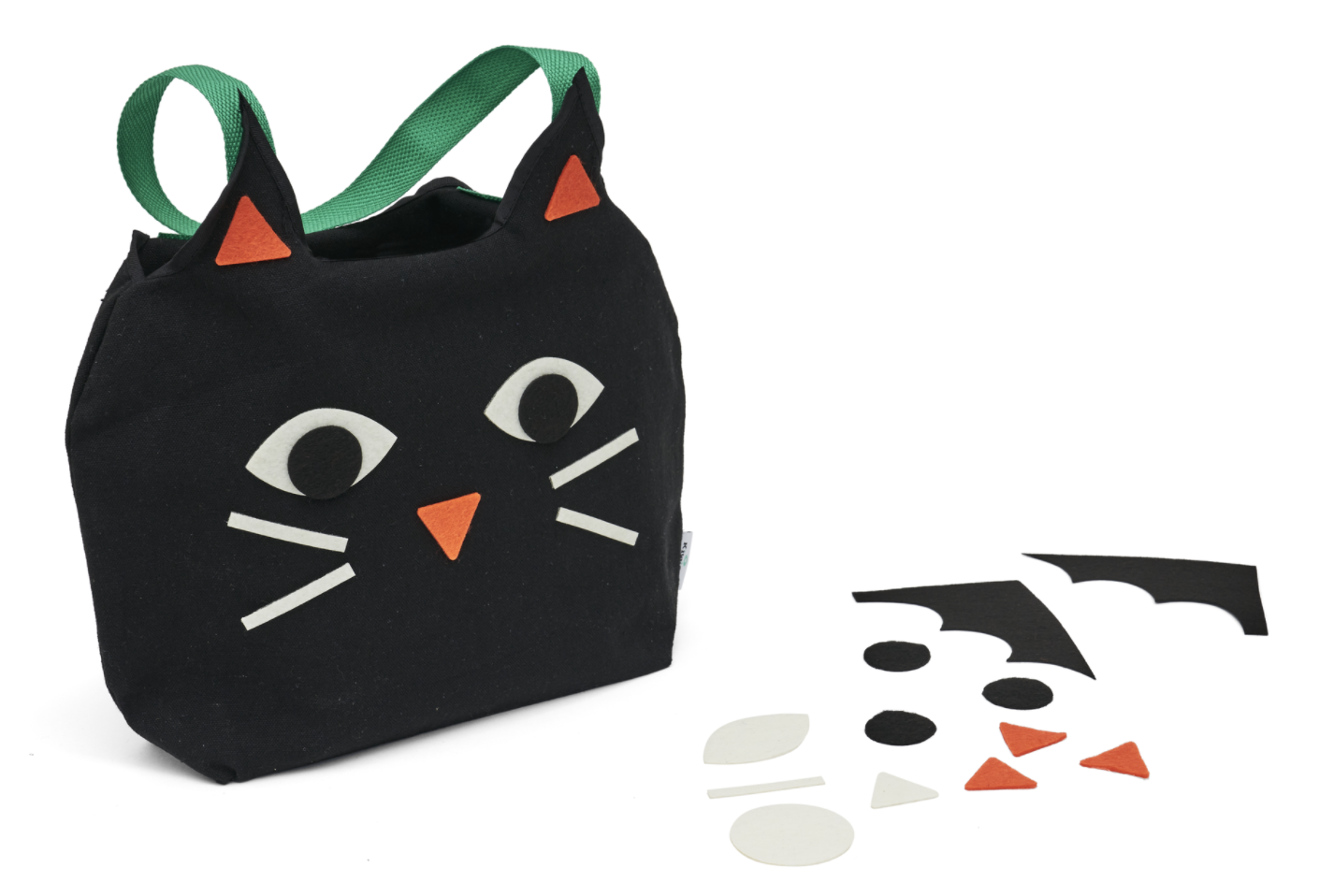 TRICK or TREAT TOTE Price: $12.95 Age: 3+
Get ready for a Halloween haul by decorating your own candy bag! With a few basic shapes, you can create all sorts of spooky designs. Decorate your tote with glow in the dark stickers to light up your Halloween night!
BUBBLING CAULDRON Price: $24.95 Age: 5+
Explore spooky science and a bubbly chemical reaction in this pump powered Halloween diorama. Assemble a witch, decorate her lair, mix up a chemical brew, and attach a pump system to learn all about pump mechanics.
LIGHT-UP HAUNTED HOUSE Price: $24.95 Age: 5+
Science doesn't have to be scary but it can be spooktacular! Engineer a battery-powered haunted house with LEDs and vellum paper windows (for a ghoulish glowing effect). Customize some cool and creepy decorations (like cotton ball cobwebs and paper tombstones) to finish off your boo-tiful creation.
PUKING PUMPKIN SCIENCE Price: $14.95 Age: 3+
Spice up your Halloween decor and discover spooky science by making a pumpkin that pukes colorful foam! Discover how fun and messy (and gross) chemistry can be. Explore color-mixing and bubbly chemical reactions that ooze and delight.
DEAL:  Want to subscribe? Save 50% off your first box on KiwiCo Crate subscriptions – Kiwi Crate, Koala Crate, Doodle Crate, Tinker Crate, Panda Crate, Atlas Crate, Eureka Crate, or Maker Crate! Deal applies automatically, just click here!
Are you getting anything from KiwiCo?