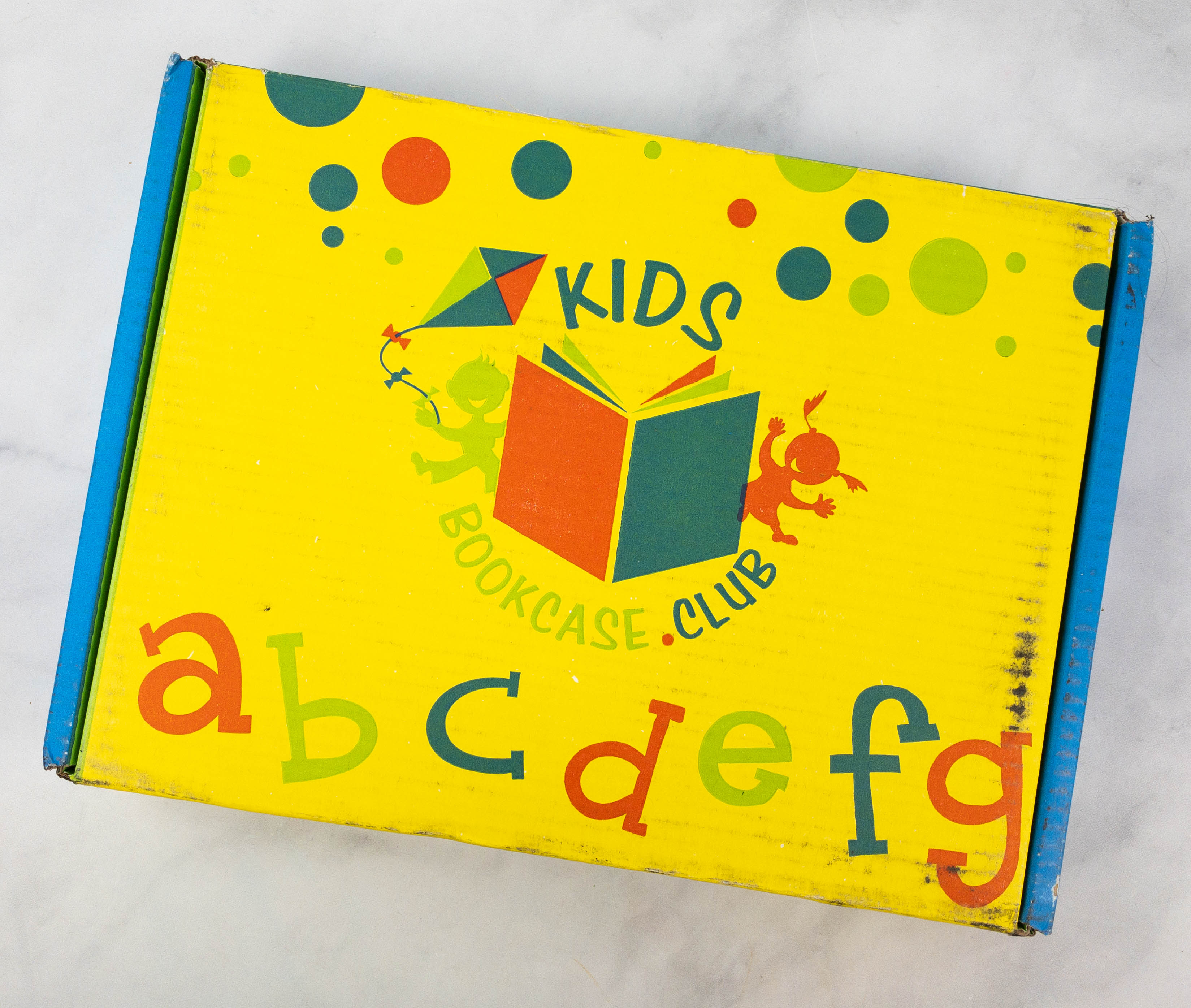 BookCase.Club now has a subscription for children of all ages – the Kids BookCase Club! Starting at $9.99 each month, you'll get a monthly shipment of handpicked books that you and your kids will surely love. Each BCCKids case comes with three handpicked children's books, chosen to ignite the imagination and inspire creativity.
You can customize the subscription depending on your child's gender and age range. Available age categories are newborn to 2 years old, 2 to 4 years old, 5 to 6 years old, 7-8 years old, and pre-teen. Our readers voted this subscription as one of their top three selections for best kids book subscriptions!
This is the review of the girls 2-4 year old box!
DEAL: Save 50% on your first month! Use coupon code HELLOSUB501M. OR Get 10% off your entire order! Use coupon code HELLOSUB10.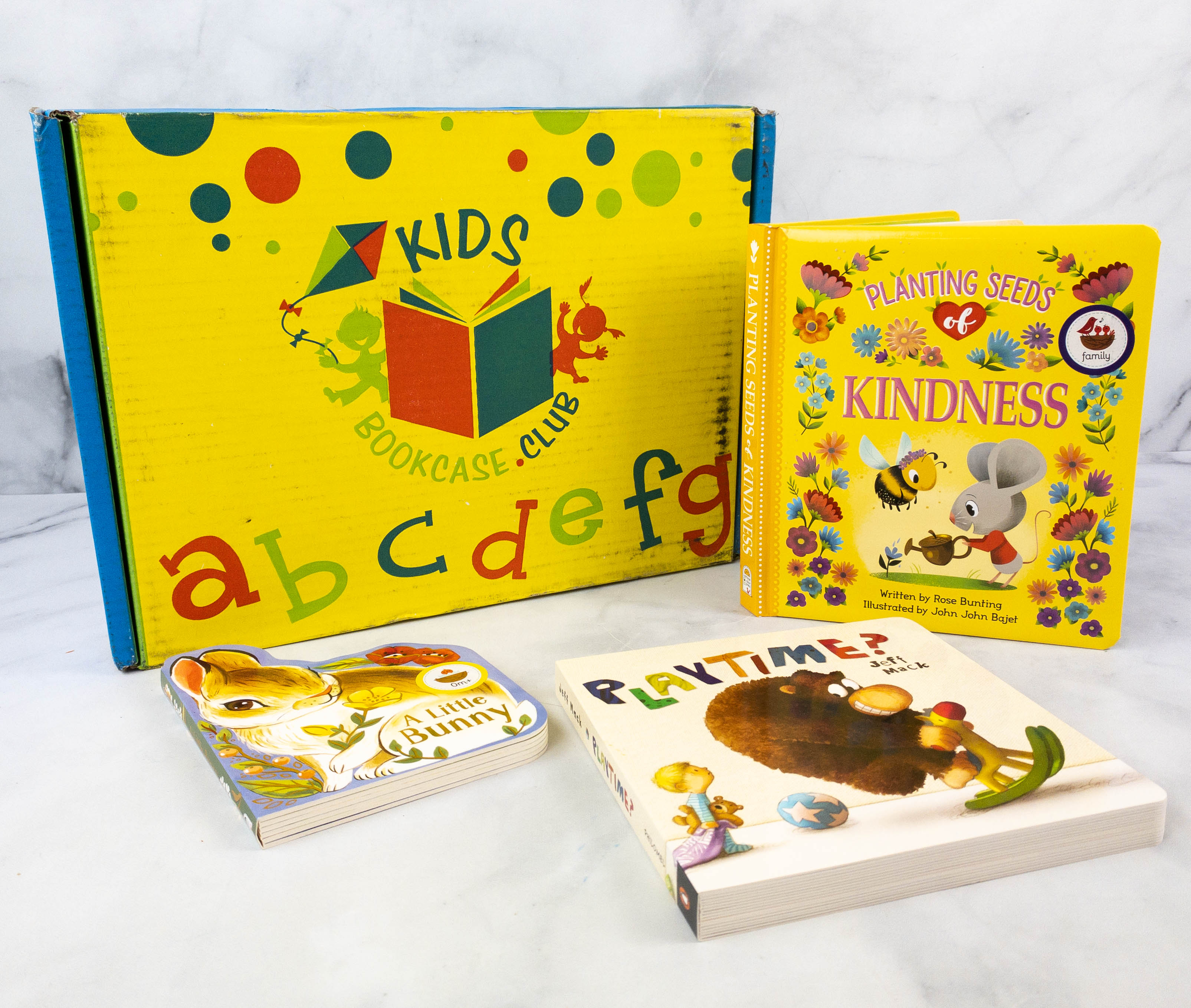 Everything in the box!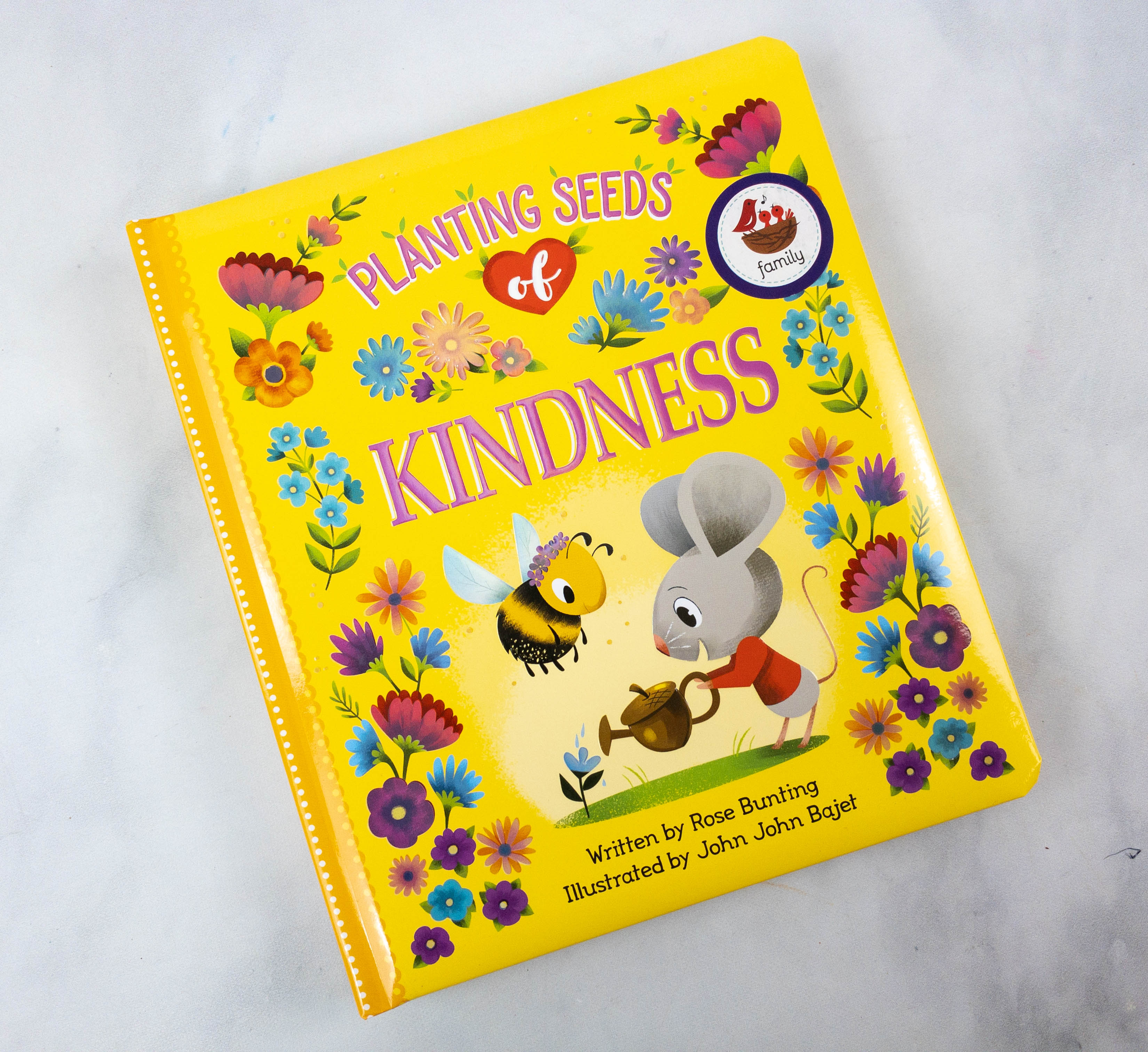 Planting Seeds of Kindness by Rose Bunting ($9.32)
Kindness, love, and respect help make the world a better place. Share this book's message with the whole family — to plant the idea that a little bit of kindness can go a long way. Talk about school, neighbors, friends, and family. Animal characters are used in place of people, to be any race, gender, or age. Collect all the books in the Love You Always series from Cottage Door Press.
This is such a cute and heartwarming book filled with beautiful illustrations!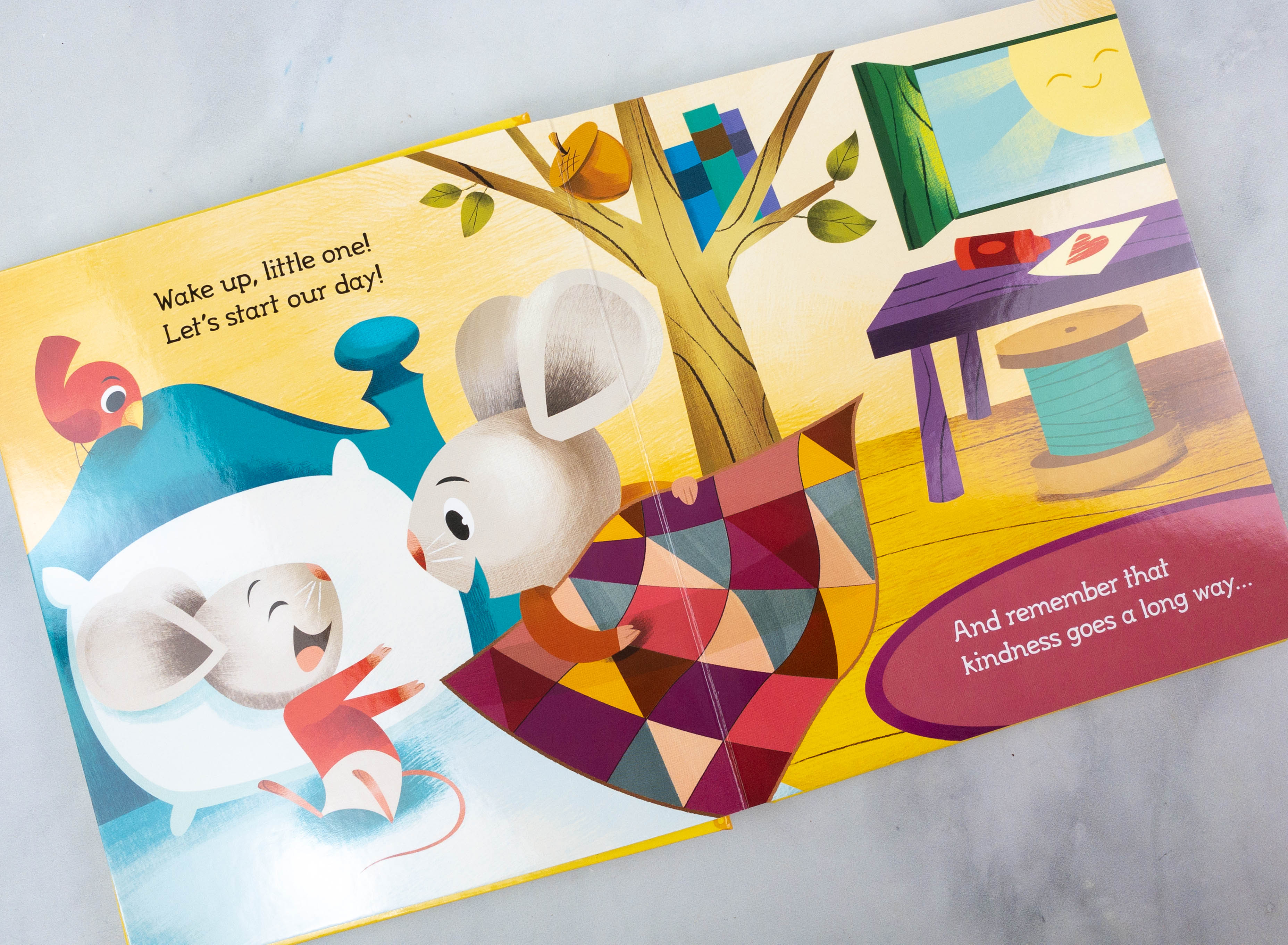 It reminds children to always be kind, and that a little act of kindness can go a long way. It talks about how sharing, helping, and even just saying kind words can make someone's day, so we should always be kind to one another.
A Little Bunny by Rosalee Wren ($4.99)
A Little Bunny follows a day in the life of…a little Cottontail bunny! Little ones will learn all about cottontail rabbits in the wild. How do they explore the meadow? How do they search for food, like grass and dandelions? How do they play? When it's time to rest, head back to the nest with bunnies and rabbits alike for a great night's sleep. Mixing sweet illustrations with interesting facts for grown-ups and toddlers alike makes this a great early learning book. Come explore today!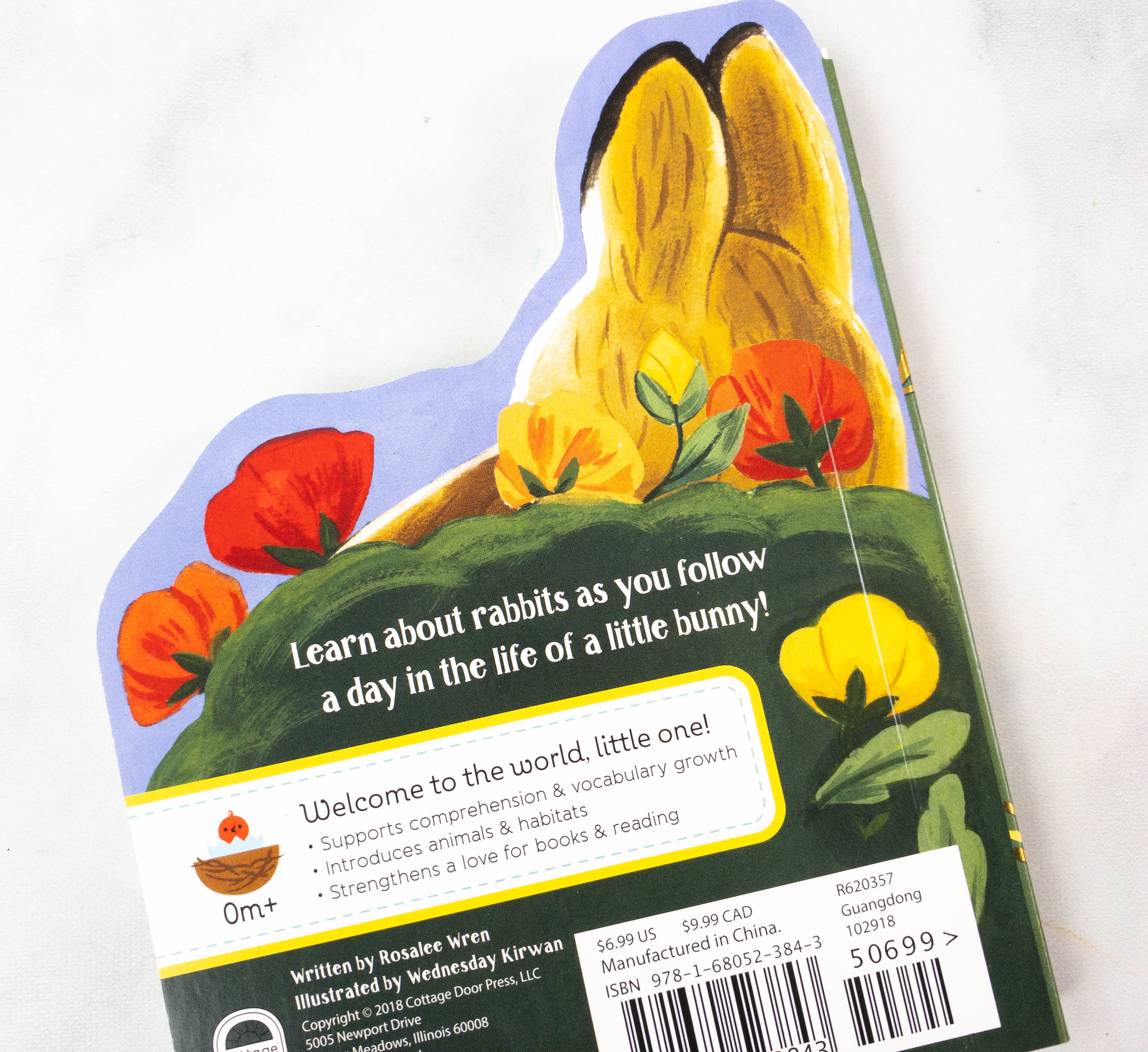 This book is oddly shaped as it took the form of a rabbit!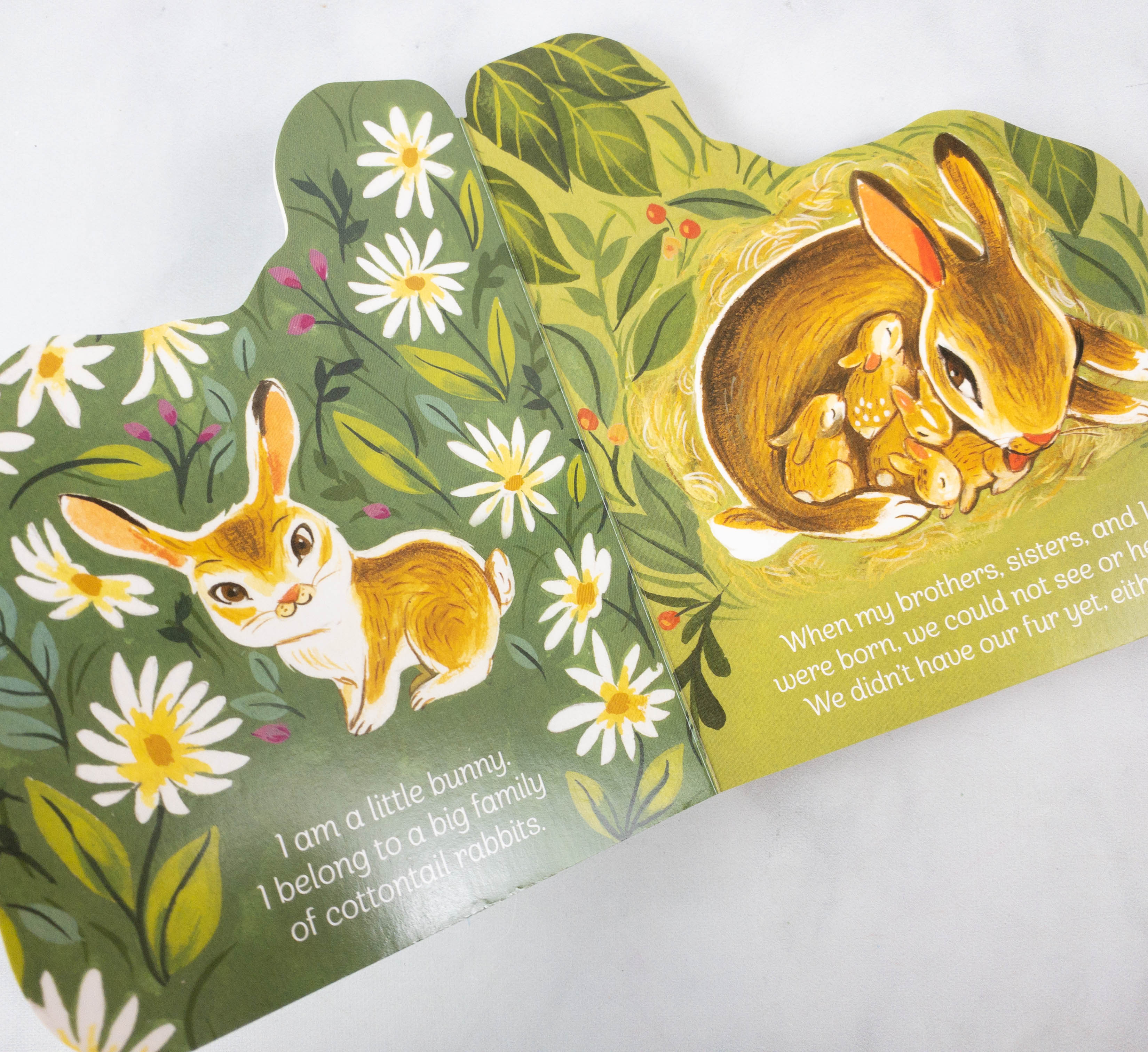 Inside, it follows the story of a little cottontail bunny, from its family to how it grew and got its fur. This book has nice and thick pages which are great for small kids because they can grip it easily. It has amazing painting-like illustrations as well!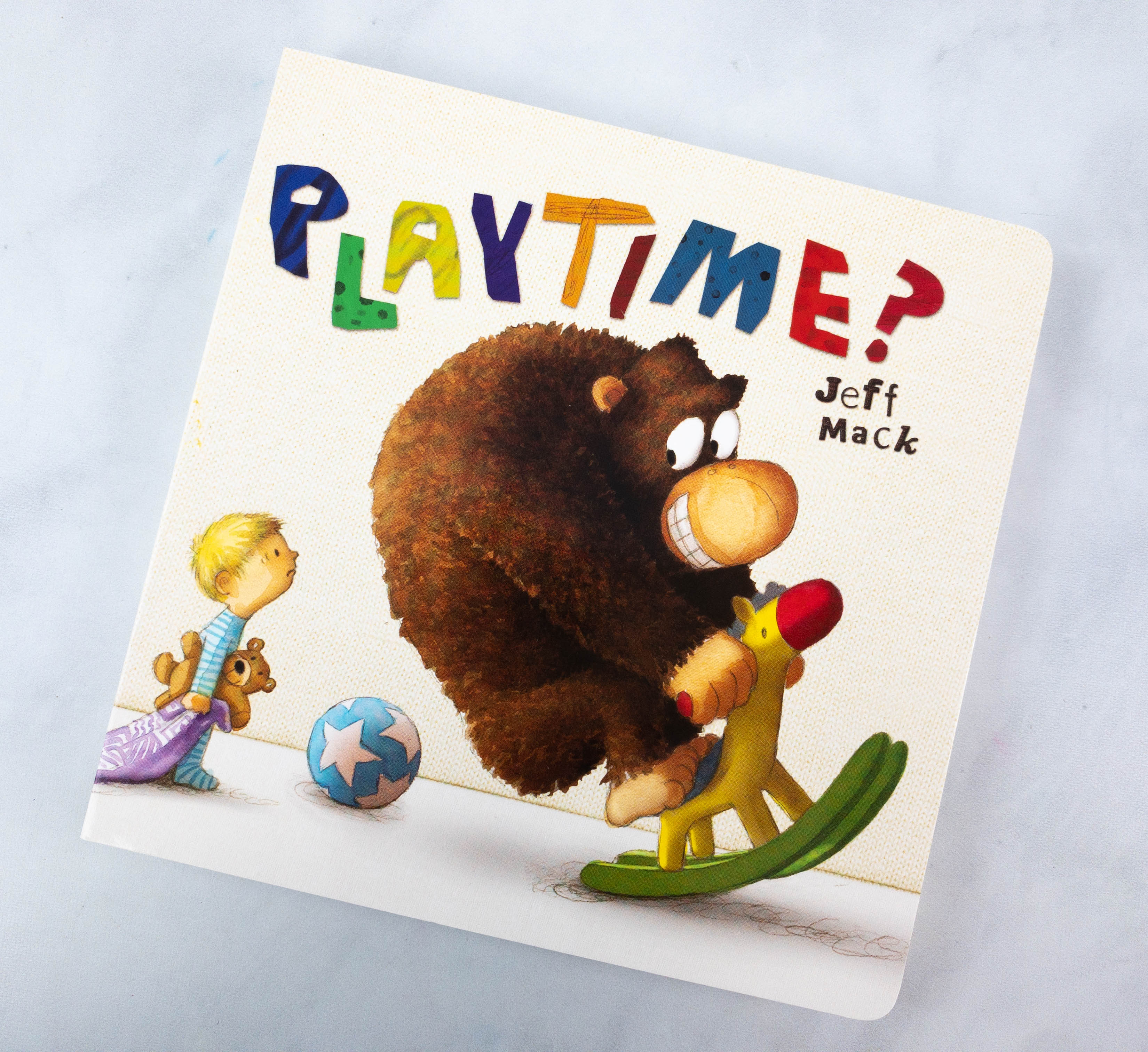 Playtime? by Jeff Mack ($16.99)
This funny picture book ode to the struggles of bedtime is perfect for fans of Mo Willems's Don't Let the Pigeon Stay Up Late!

Bedtime can be a challenge for the best of us. But when you're a fun-loving, overactive pet gorilla, bedtime is downright hard. Who would want to go to sleep when Playtime is so much more fun? But the gorilla's responsible friend thinks enough is enough; no more fun and games. It's not Playtime–It's Bedtime! So the boy turns off the lights and the gorilla goes . . .

Well, definitely NOT to sleep!

Using only two words–Playtime and Bedtime–and an abundance of clever, giggle-inducing artwork, Playtime! is simple yet richly creative and bursting with childlike humor. Your own little gorilla will find it irresistible.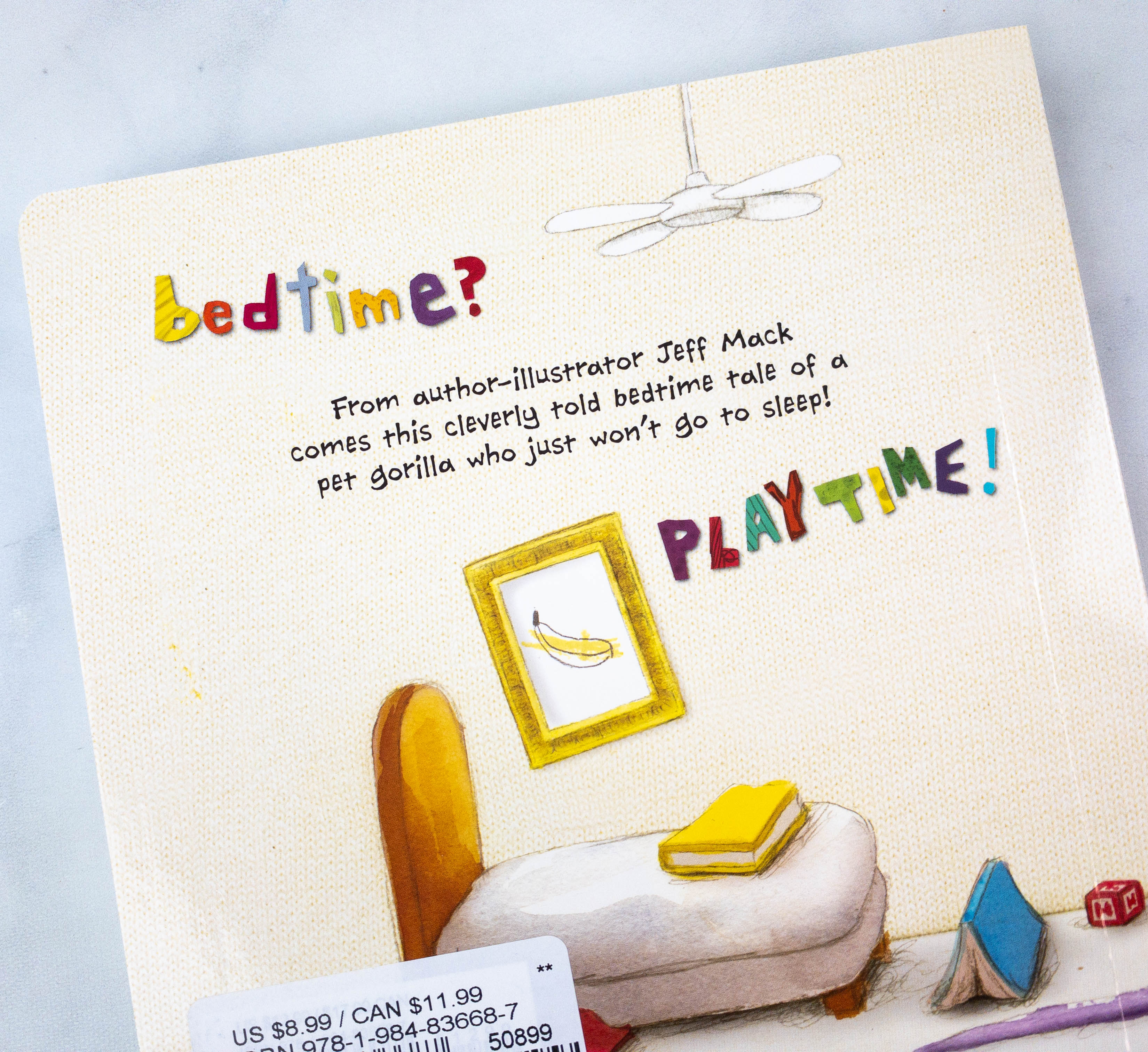 Lastly, here's a fun bedtime book for kids!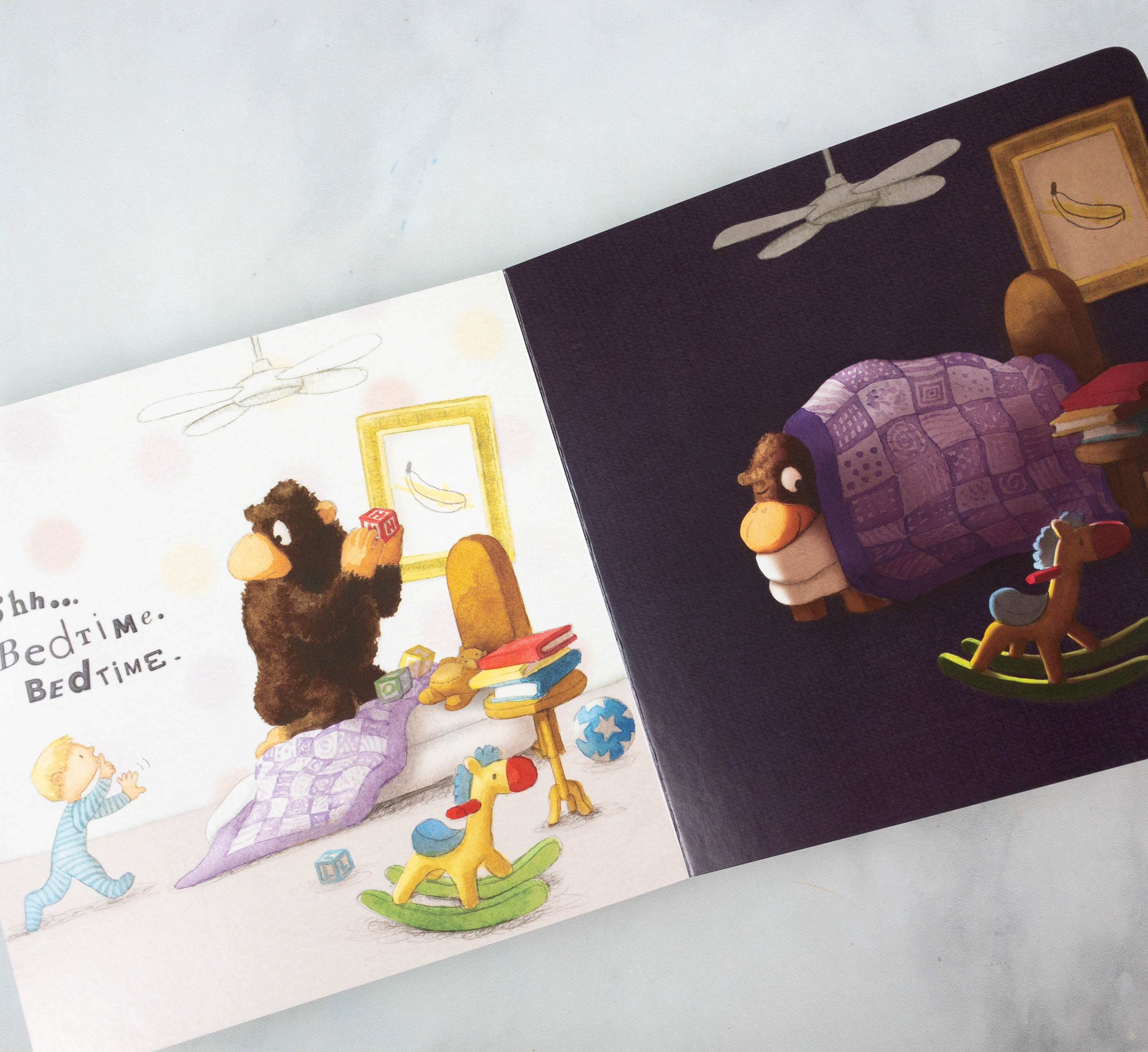 The story follows a gorilla who just couldn't go to sleep! My kids love their clever use of the words playtime and bedtime. Although those are the basically the only words in the book, they make so much sense when read along with the illustrations!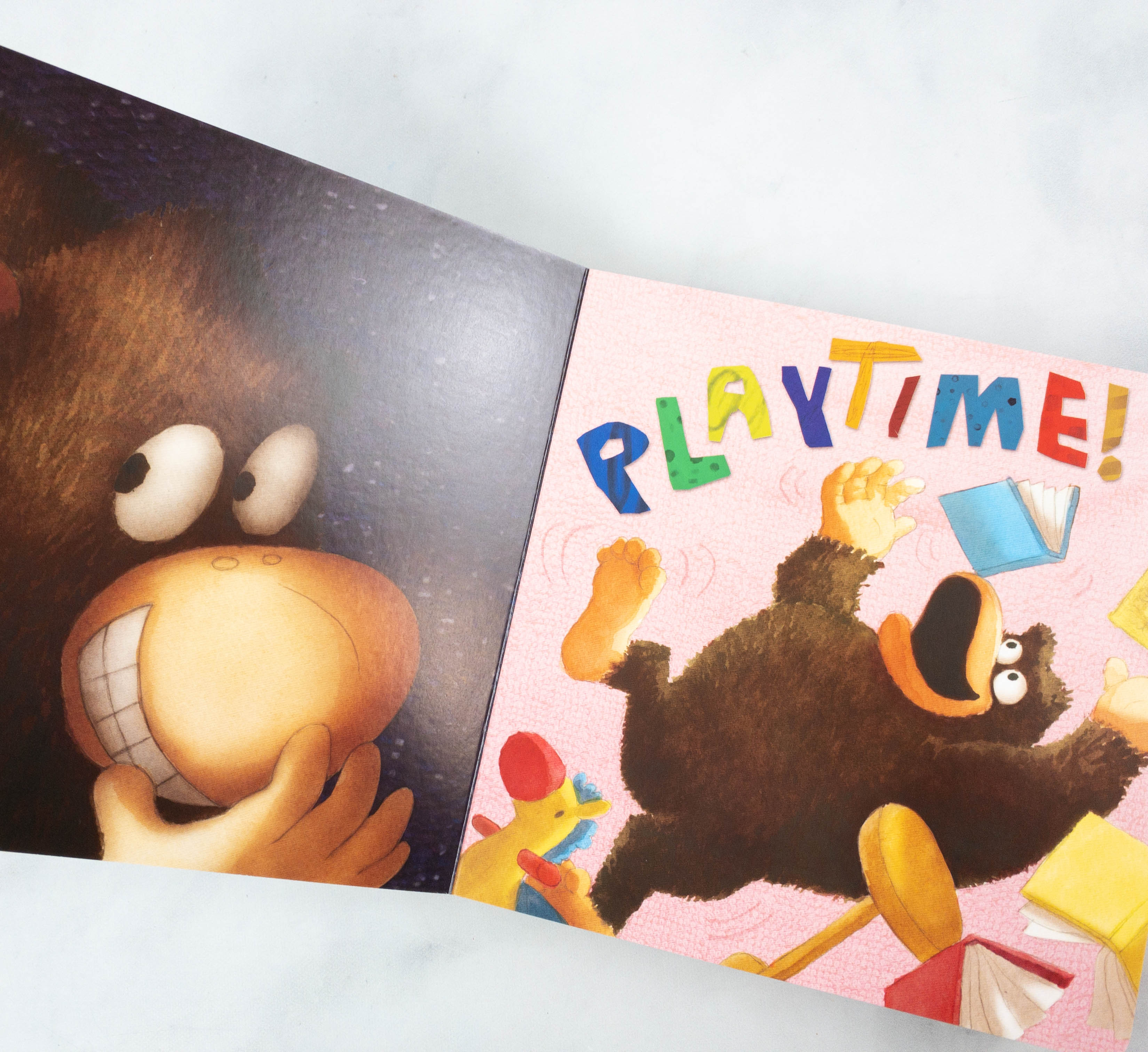 This is a fun and quirky book surely had my kids laughing before bedtime!
It was yet another fun box from Kids BookCase Club! My daughter had a great time reading all the titles and her favorite is definitely A Little Bunny. She loves both the story and the pretty illustrations. The book about playtime makes a great bedtime read, wile the book about kindness is simply heartwarming. Everything in the box is age-appropriate so we couldn't really ask for more. For those who are looking for great children's book subscriptions, you might want to gives this one a try. Aside from books for toddlers, they also have books for other age groups!
Are you getting Kids BookCase Club?