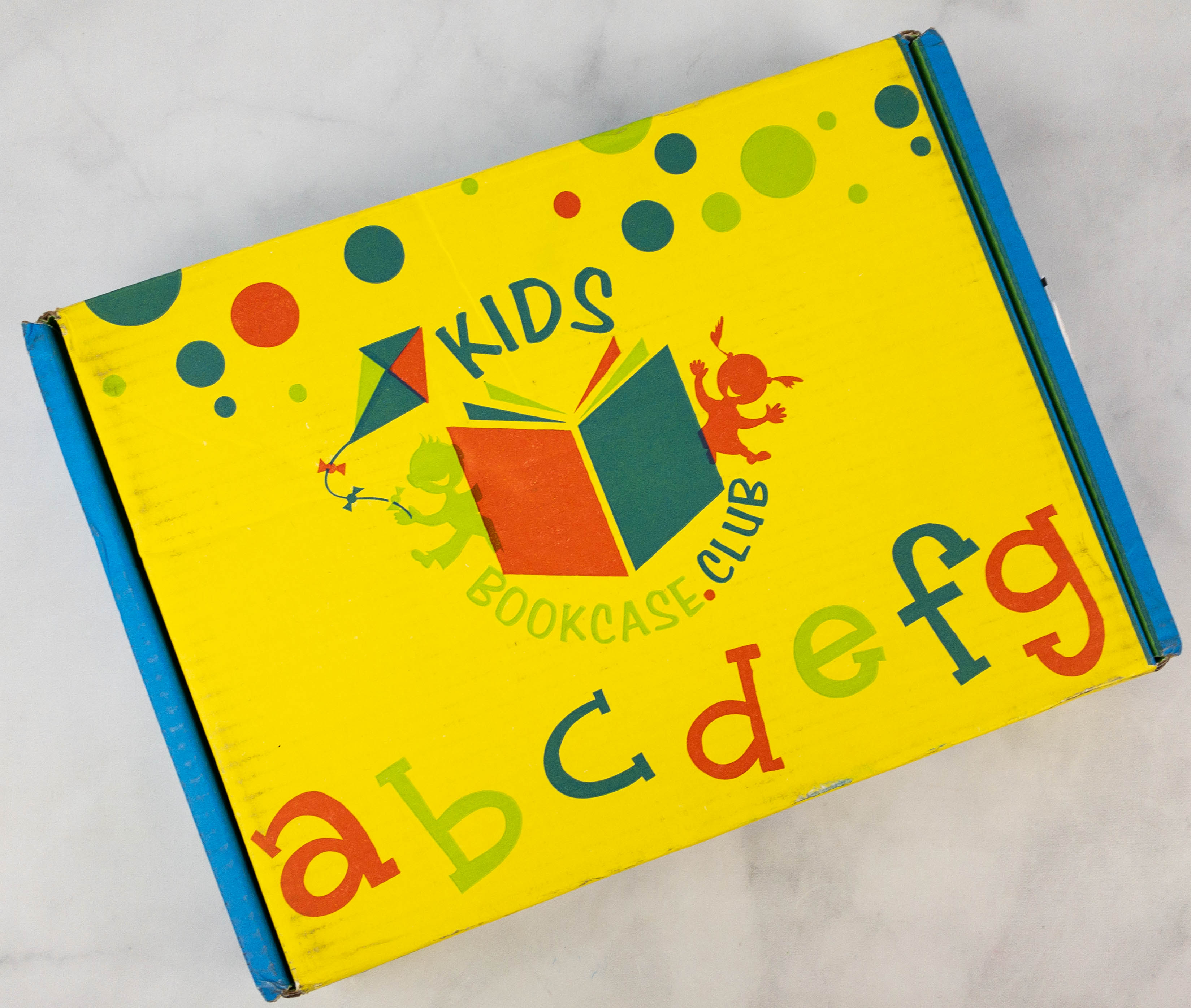 BookCase.Club now has a subscription for children of all ages – the Kids BookCase Club! Starting at $9.99 each month, you'll get a monthly shipment of handpicked books that you and your kids will surely love. Each BCCKids case comes with three handpicked children's books, chosen to ignite the imagination and inspire creativity.
You can customize the subscription depending on your child's gender and age range. Available age categories are newborn to 2 years old, 2 to 4 years old, 5 to 6 years old, 7-8 years old, and pre-teen.
This is the review of the boys Newborn-2 Years Old Boys box!
DEAL: Save 50% on your first month! Use coupon code HELLOSUB501M. OR Get 10% off your entire order! Use coupon code HELLOSUB10.
Everything in my box!
Babies Love Animals Lift-a-Flap Book by Scarlett Wing ($3.84)
Introduce your baby or toddler to animals and their babies, including cats and kittens, pigs and piglets, dogs and puppies, and more in this adorable lift-a-flap board book. Simple sentences reinforce future language structure while grasping and lifting the sturdy flaps helps develop fine motor skills. A perfect first book!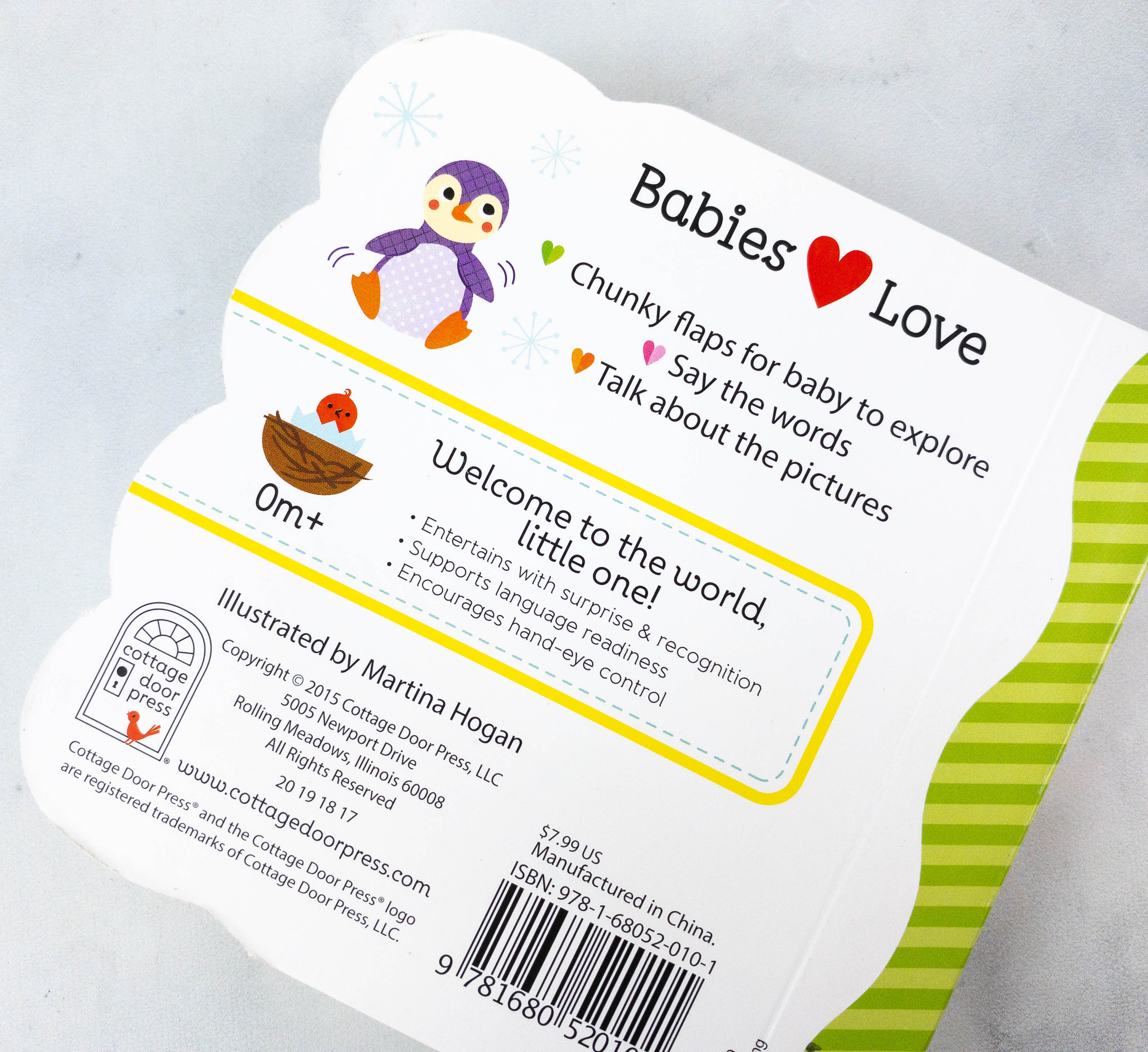 This first board book has bright and fun colors!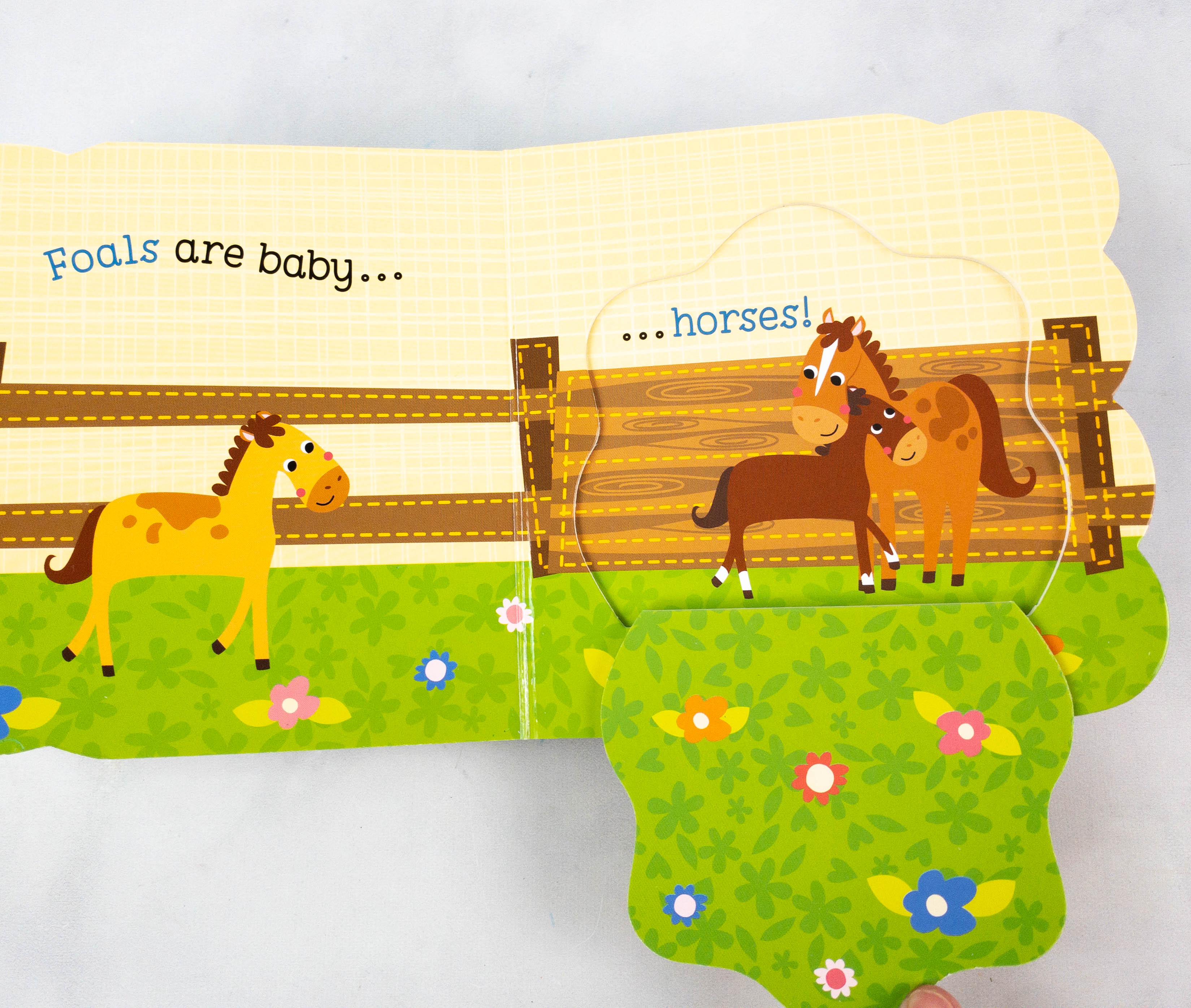 It talks about different animals and what their babies are called. There are also flaps that kids can lift to reveal the baby animal's parent, making it such an interactive book.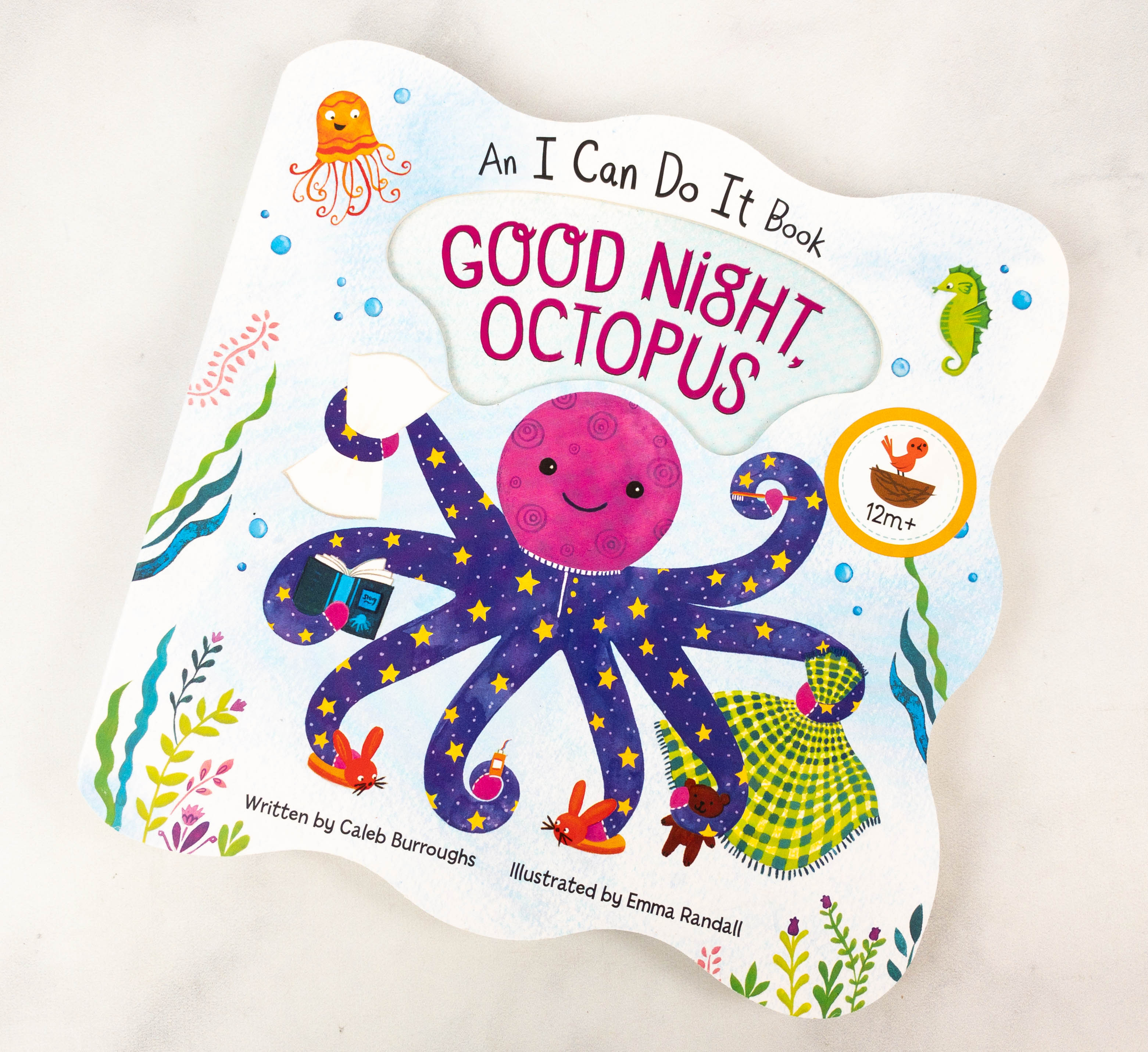 An I Can Do It Book Good Night, Octopus by Caleb Burroughs ($6.97)
Is your child ready to learn good bedtime habits? Little Octopus will lend a hand or eight! This shaped board book illustrates how a comforting routine makes bedtime a happy time. The light and lively story is encouraging and reassuring.
Here's another fun and colorful board book for babies. This one is all about a little octopus who is getting ready for bedtime.
The story is a great way to introduce kids to good bedtime habits. It even reinforces understanding of sequences and introduces new vocabulary words to kids. The illustrations are vibrant and well-detailed as well. 
Look What I See by Judi Barrett ($8.99)
From the bestselling creators of Cloudy with a Chance of Meatballs comes a clever and silly board book that presents a unique view on perspective.

Look What I See is an inventive story that showcases the world as only Judi and Ron Barrett can see it. A study on perspective, each page asks readers what they might see in different situations—like with your eyes half shut, or upside down, or riding on a bumpy road, or looking through a magnifying glass—followed by a brilliantly illustrated answer.

The up-close and personal point of view is sure to have readers giggling and trying out each position to see how their world looks from a new perspective.
Lastly, here's a book that helps kids see things from a different perspective!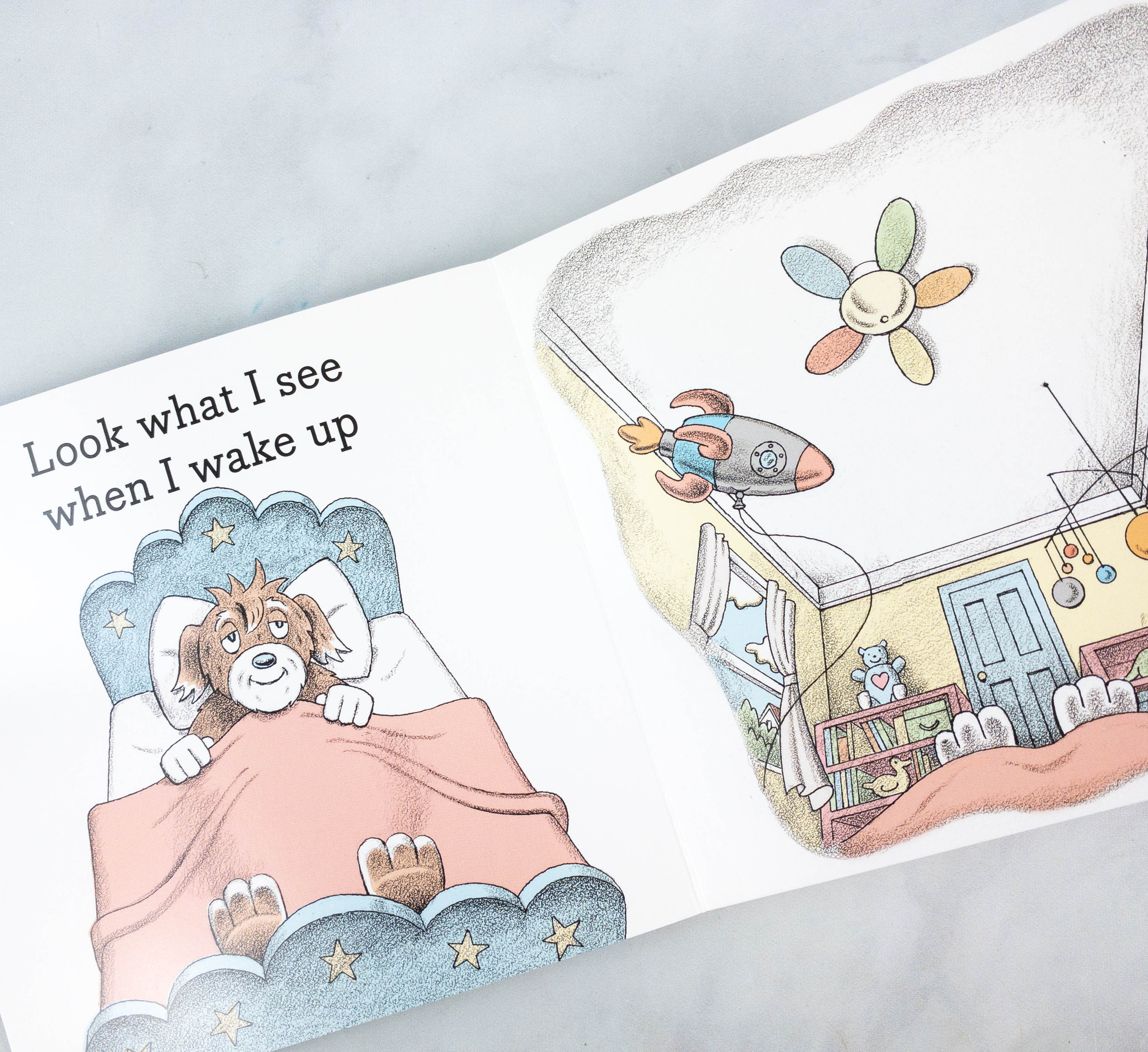 The book uses simple text and discusses what kids may see in different situations, like when they wake up, when they spin around, etc.
It helps develop a child's curiosity and teaches them to explore even through simple things. The illustrations are charming as well.
Kids BookCase Club provides books for different age groups. This box focuses on books for newborn-2 years old, so most of them are sturdy board books and picture books. This month's selection includes an interactive book featuring baby animals, a book that encourages good bedtime habits, and a fun book about seeing things from different perspectives. All of them are a great way to help enhance language and comprehension skills at a young age. This subscription box makes a great gift as well!
Are you getting Kids BookCase Club?