KidArtLit brings art and literature together through a monthly subscription box. They currently offer two subscription types: Spark Membership with a hardback book + 1 art kit ($39.95 per month, $37.95 on a 3-month prepaid plan, or $35.95 on a 6-month prepaid plan) and Deluxe Membership with a hardback book + 2 art kits ($55.95 per month, $52.95 on a 3-month prepaid plan, or $49.95 on a 12-month prepaid plan). The books they send are ideal for children ages 3-8. Each box will also include illustrated guides and notes from the book's author.
This is the review of the KidArtLit Deluxe Membership.
DEAL: Get 10% off your first month and all gift orders. Use coupon code HELLOSUBS.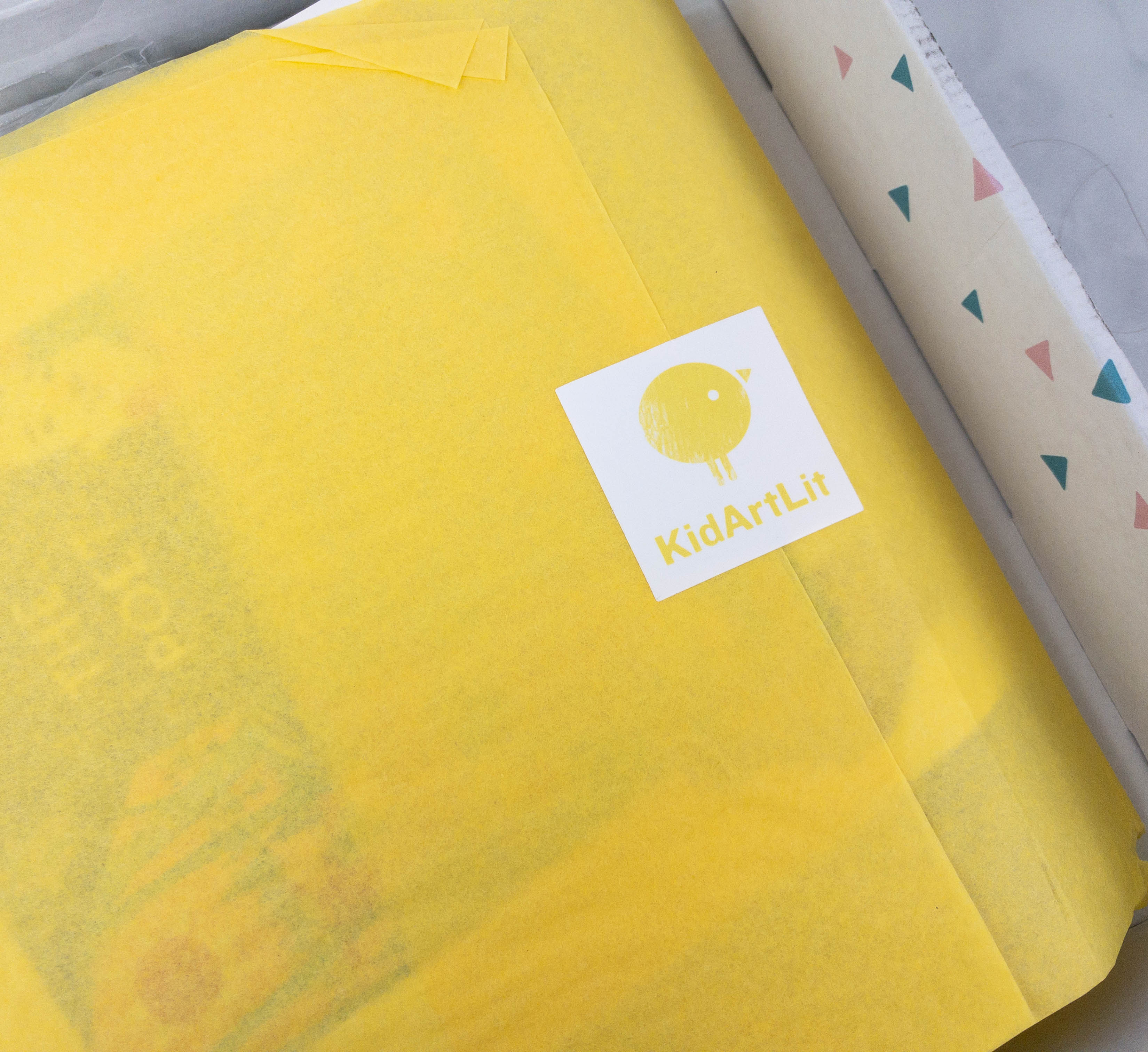 The items are covered in a bright yellow tissue paper sealed with a KidArtLit sticker.
Everything in our box!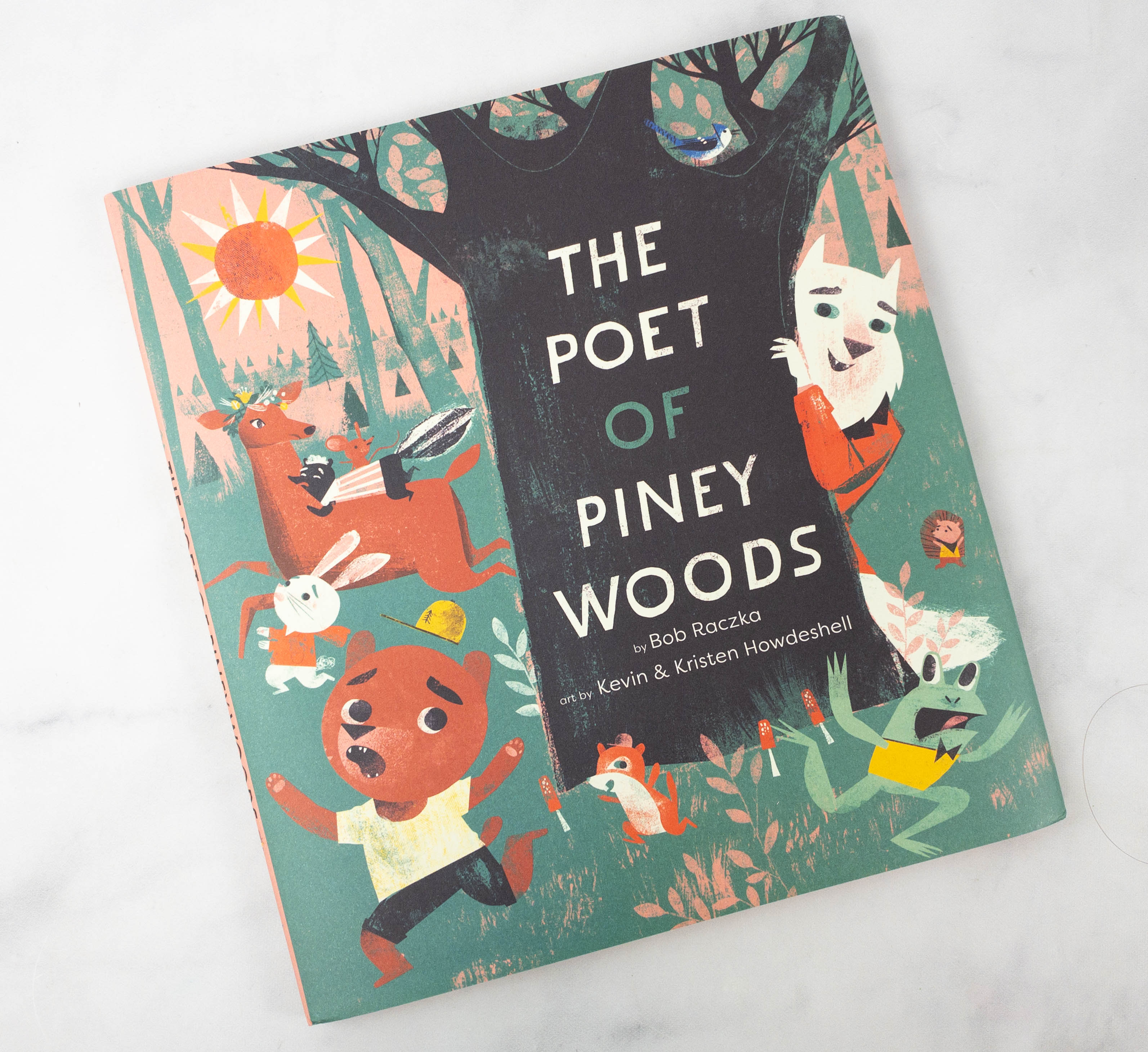 The Poet Of Piney Woods by Bob Raczka ($12.57)
A misunderstood wolf writes poems about his forest home and friends in this breathtaking picture book

Black Bear-ies
Cute black
fruit snack.
Tiny.
Shiny.
Pick some,
lick thumbs.
Cub
grub.
The Poet Wolf loves to write pithy verse in the pine forest, but his forest friends see not a poet, but a hungry wolf. That is, until they listen to his lovely poems about life in the woods and discover that behind this apex predator is a sensitive soul who prefers to eat not his furry fellow creatures, but crisp pears.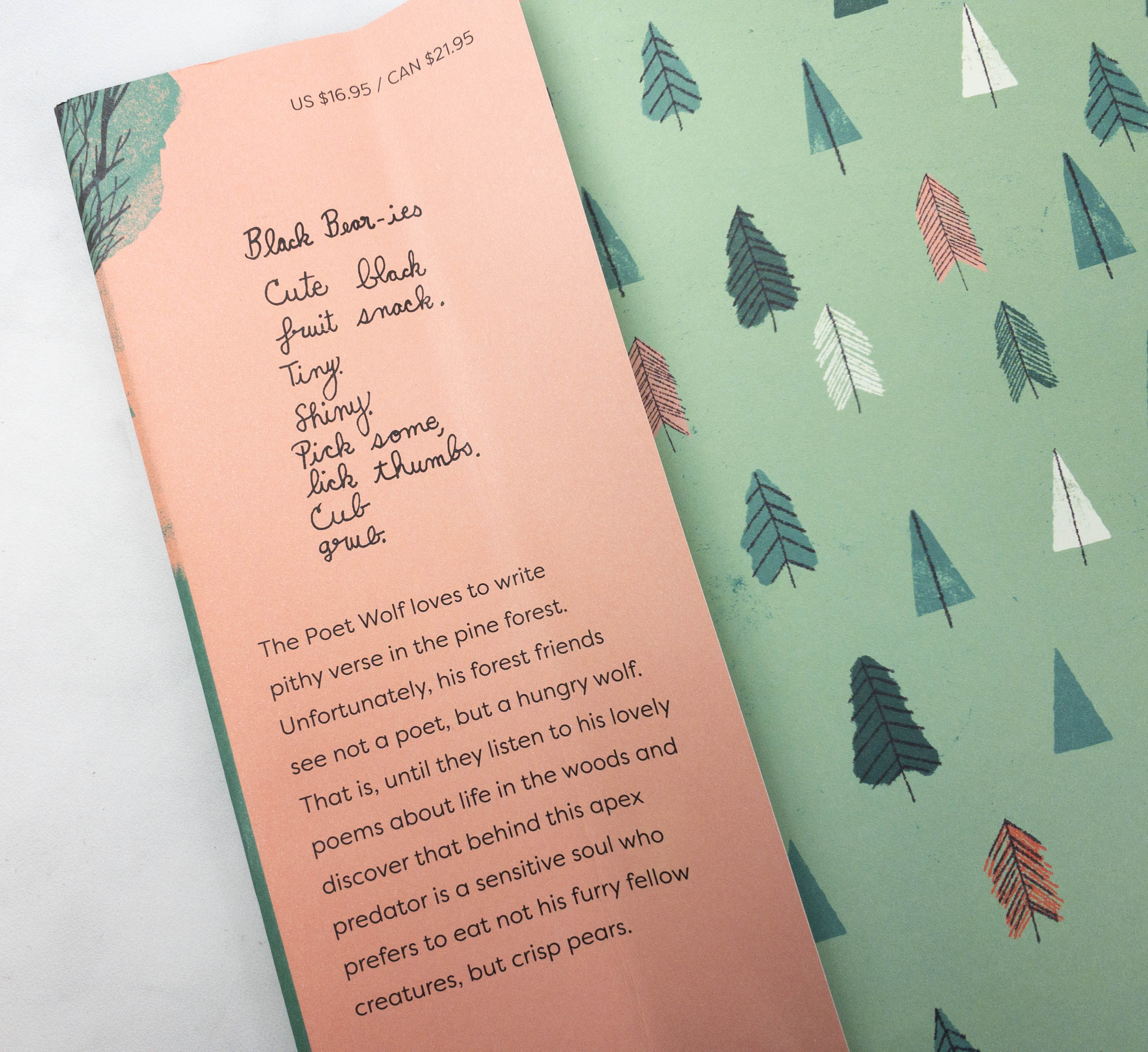 This beautiful book combines poetry and art!
It contains poems by a misunderstood wolf, which are all about his forest home and friends. The beautiful poems reflects the wolf's sensitive soul and loving heart.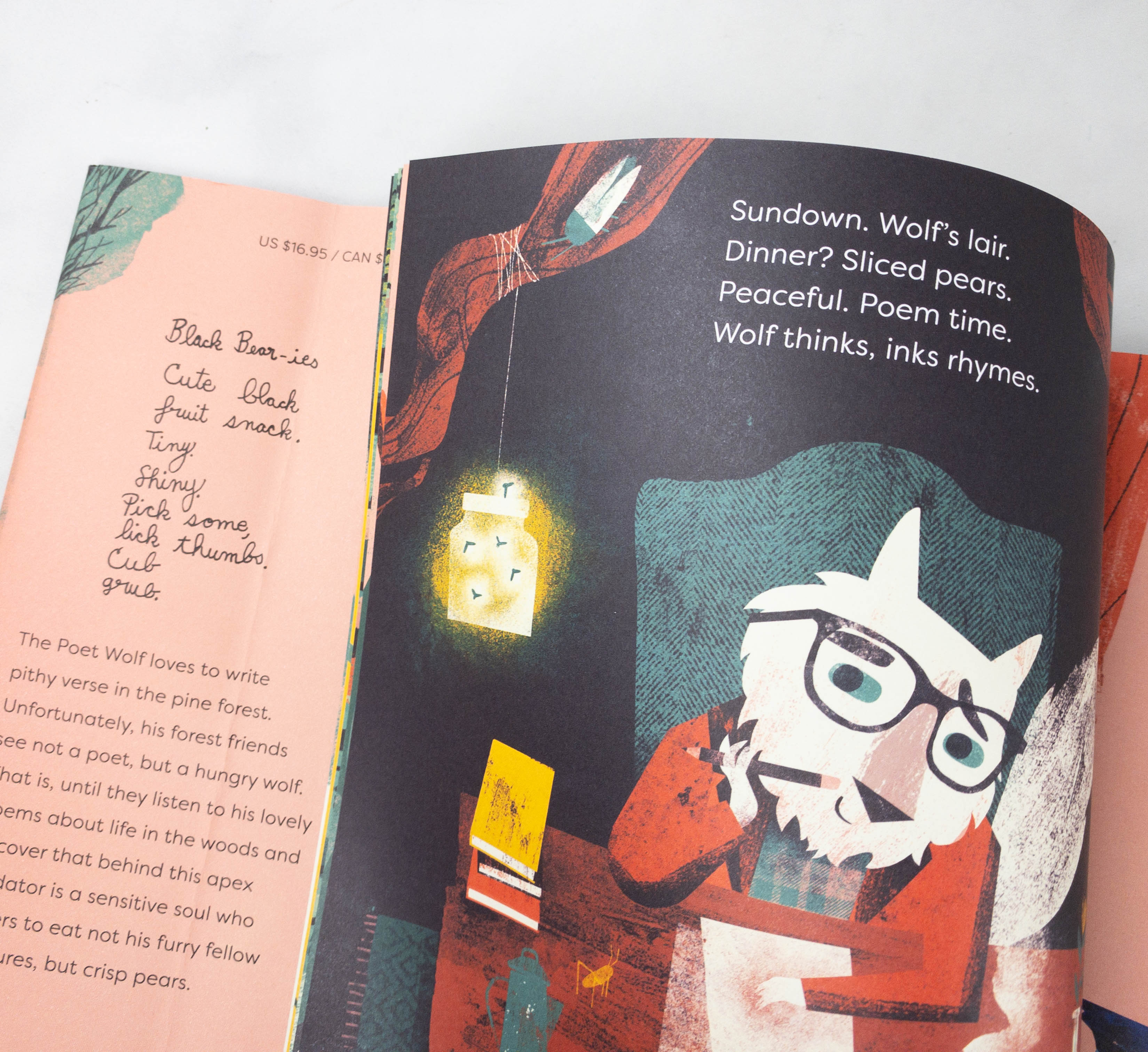 There are full color illustrations in the book as well!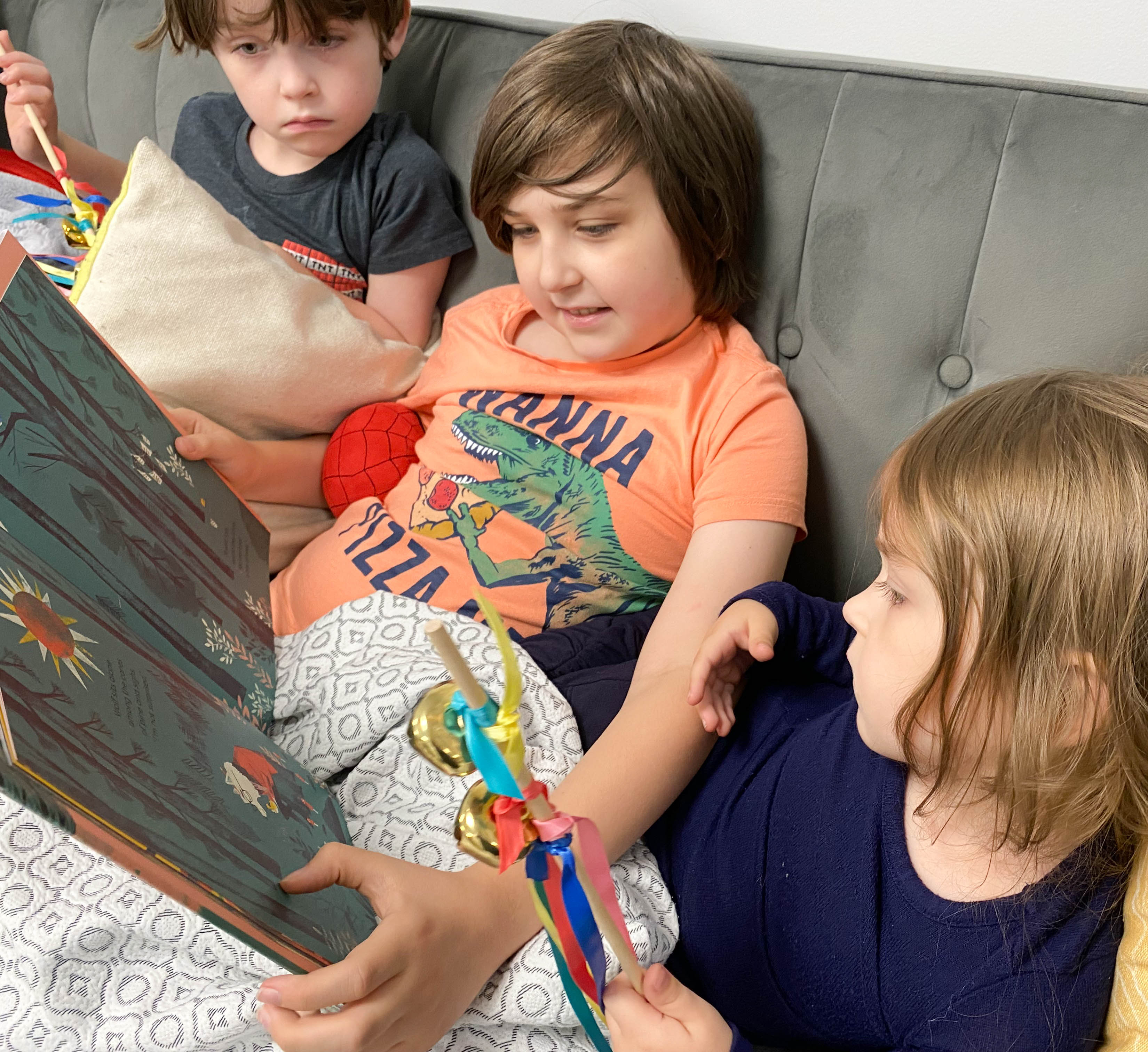 My kids really enjoyed this picture book. It taught them an important lesson about not judging others based on their appearance.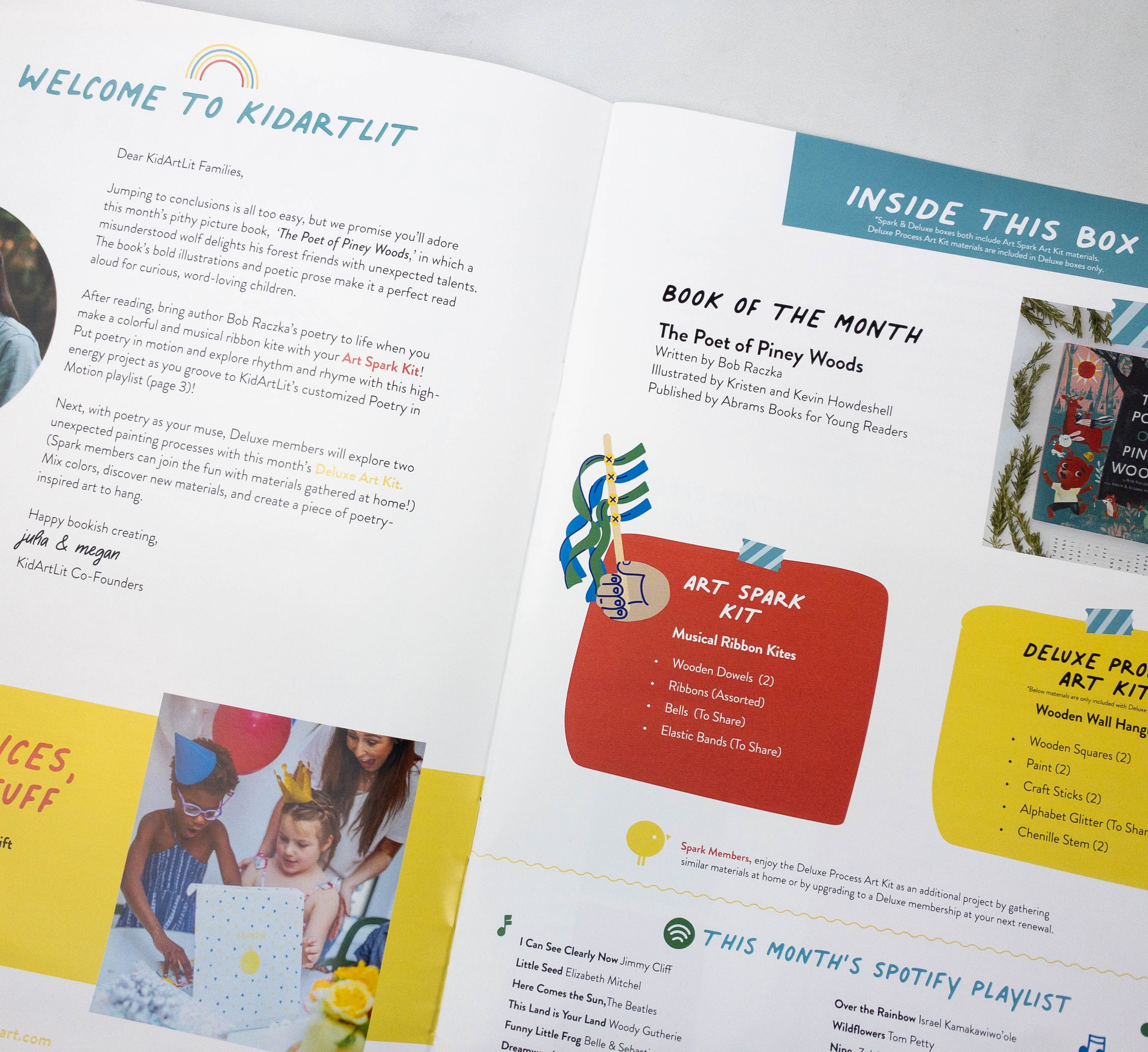 This booklet sets us up to have a wonderful experience with the activities that are in store for us. There are lot a lot of things to learn in this box.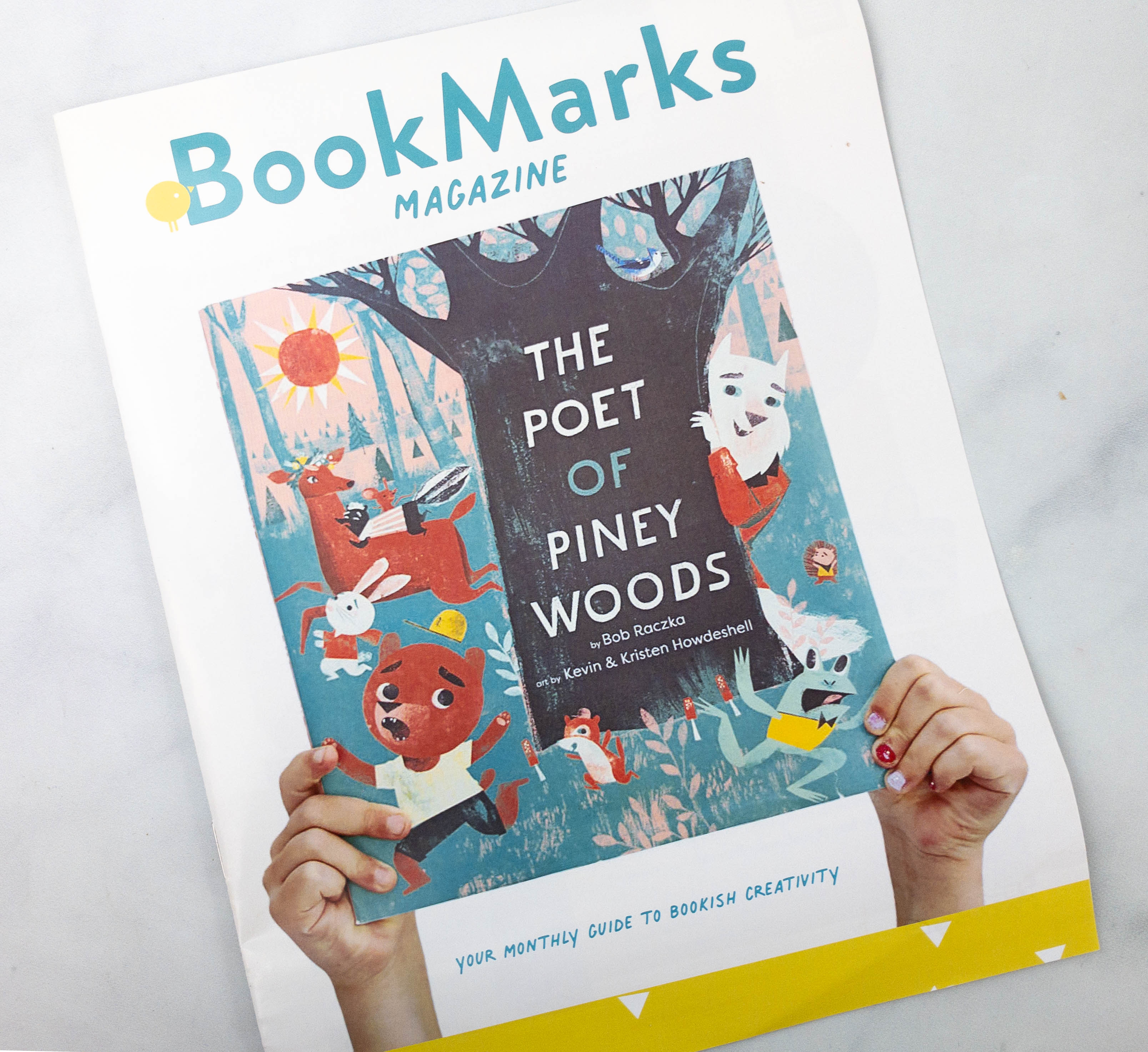 This sheet tells us more about BookMarks Magazine, our monthly guide to bookish creativity!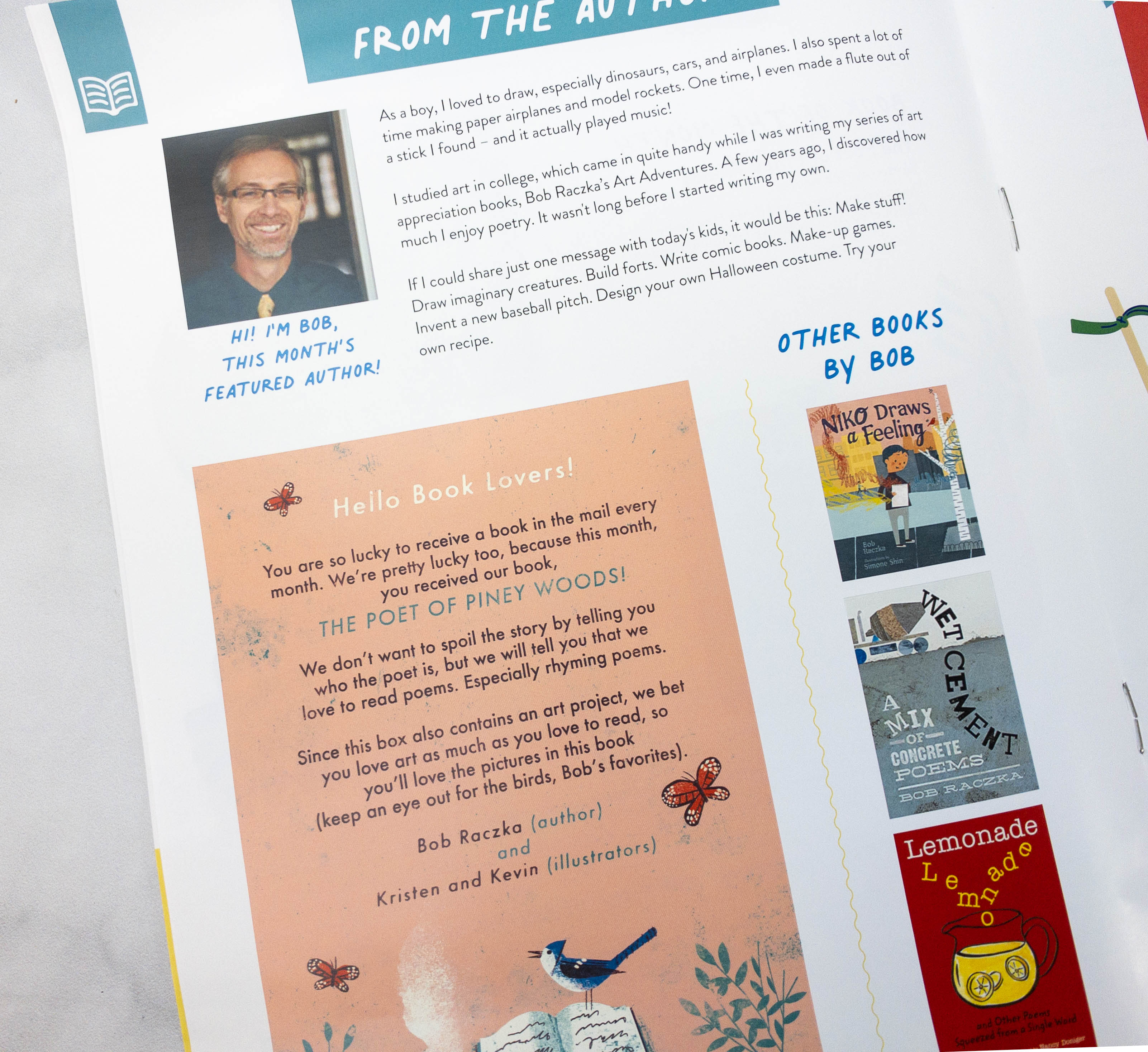 At the back is a short feature about this month's author, Bob Raczka. There's also a list of his other books: Niko Draws a Feeling, Wet Cement: A Mix of Concrete Poems, and Lemonade: and Other Poems Squeezed from a Single Word.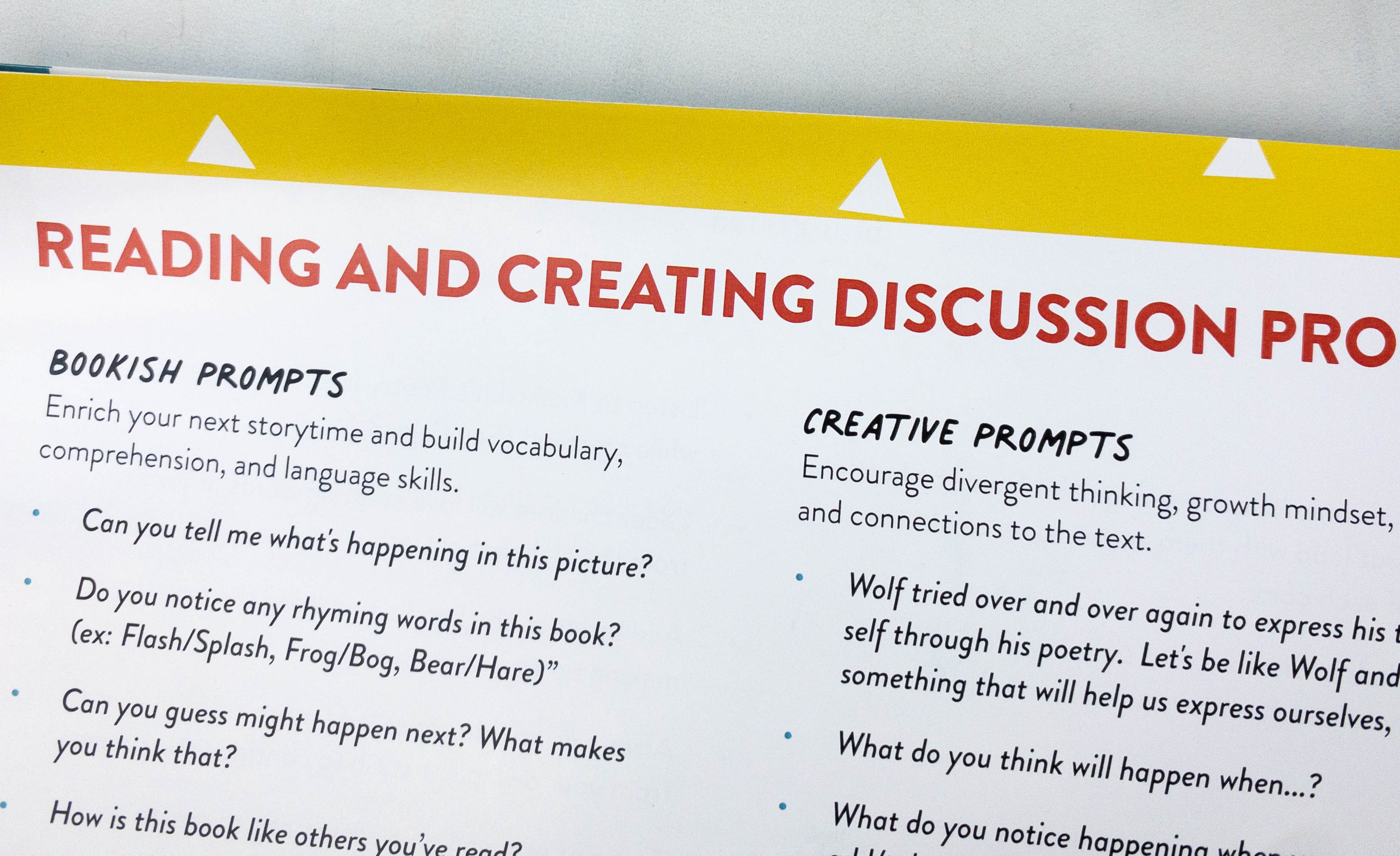 For parents, they included some tips on how to enrich each story time, vocabulary, comprehension, and language skills.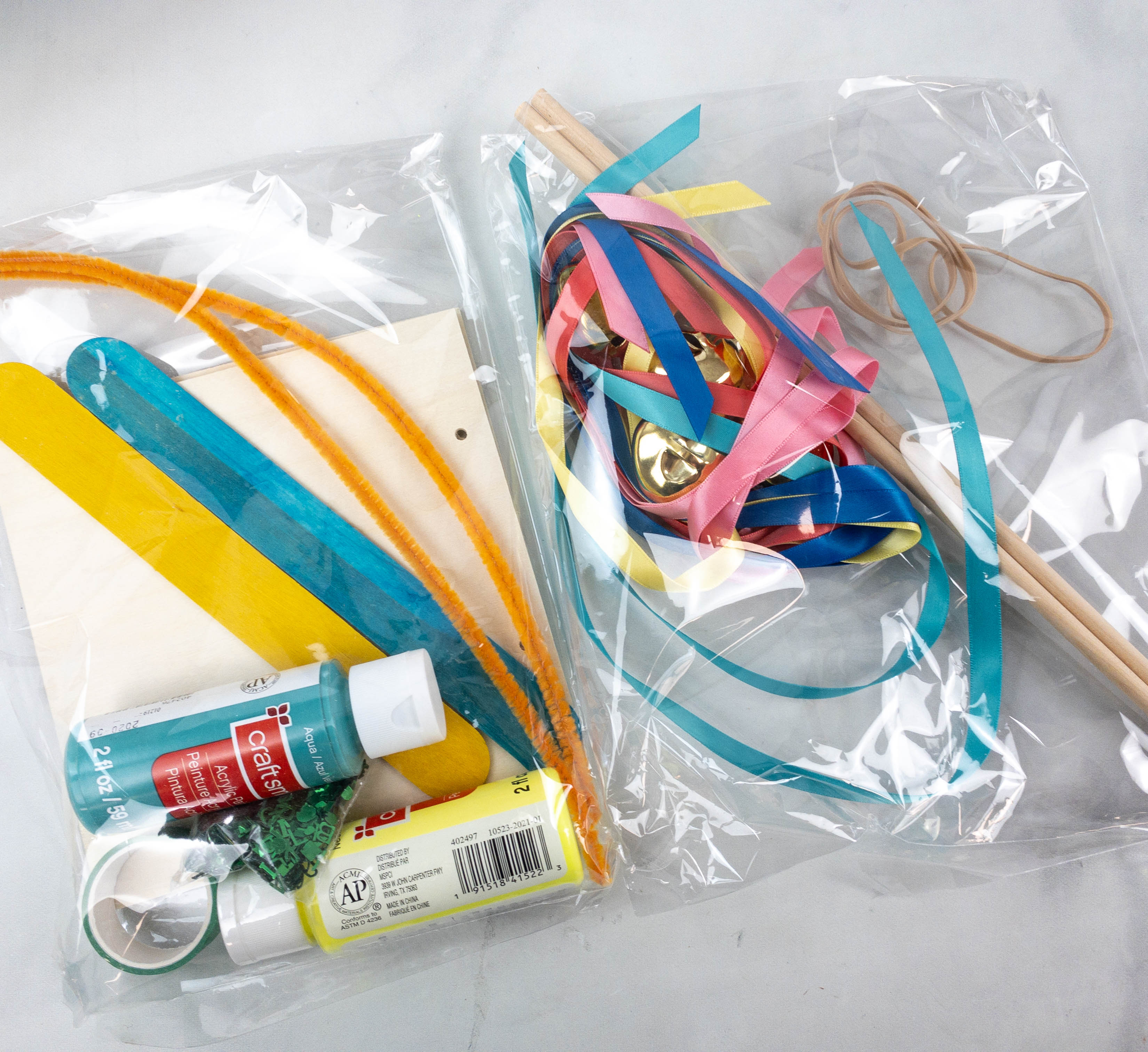 The activities for this month are packed separately using plastic.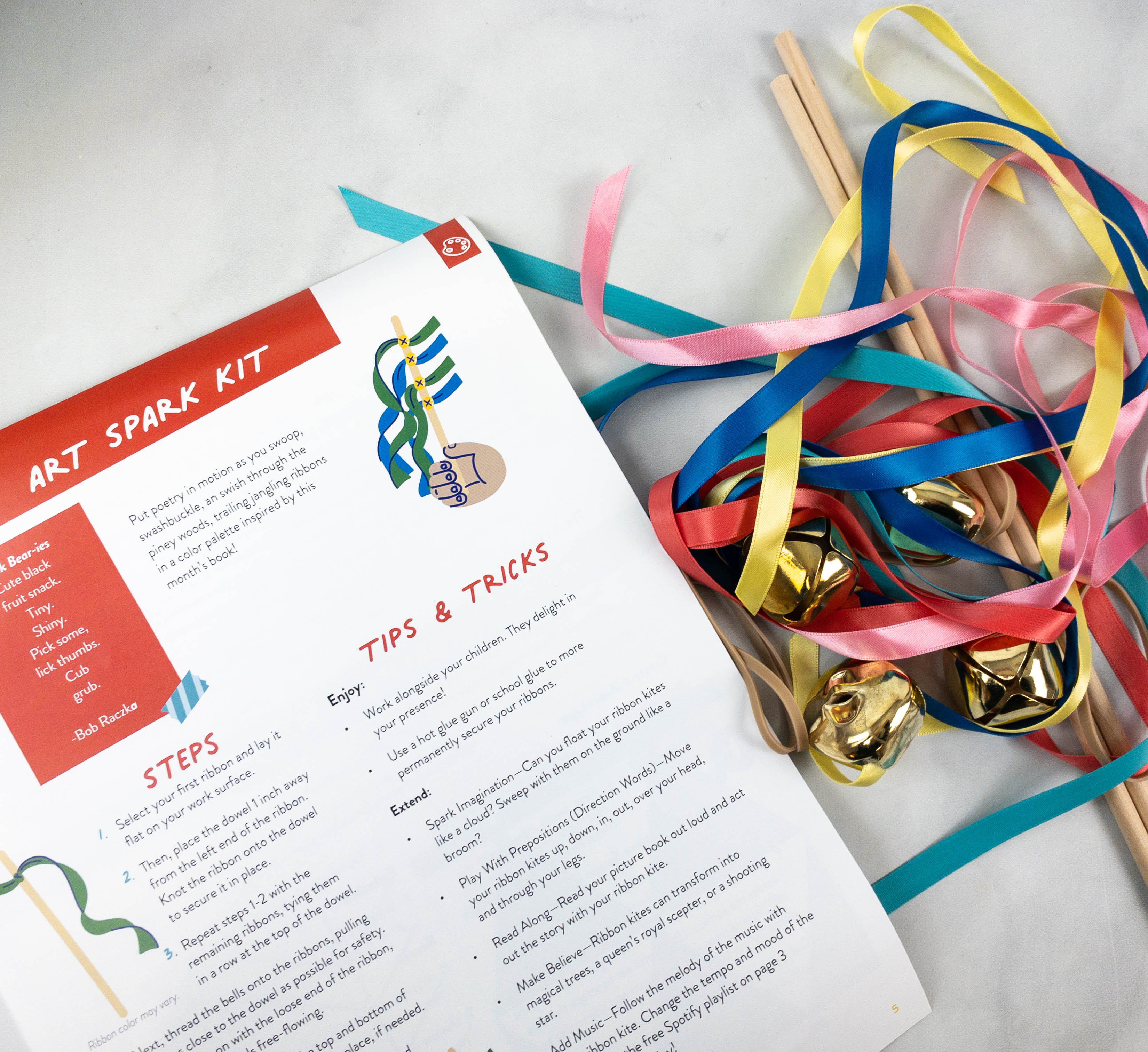 Activity #1: Art Spark Kit. The first activity is about making ribbon kites! This sheet lists the instructions for the activity, as well as some tips.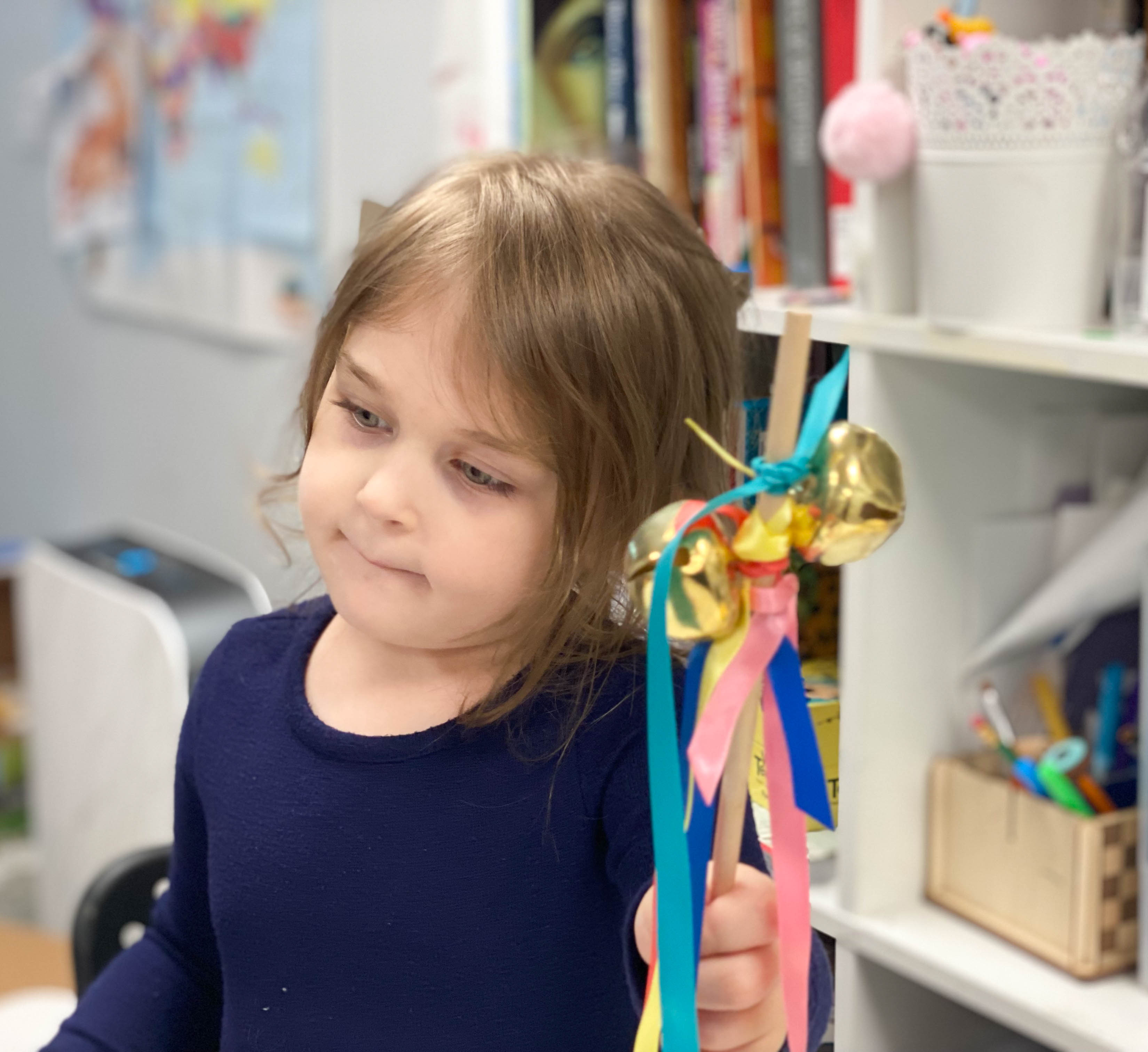 This is a pretty easy activity! My kids just had to knot the ribbons provided in the box and then thread the bells onto the ribbons. The guide suggests using a hot glue gun or a school glue if you want to secure the ribbons well.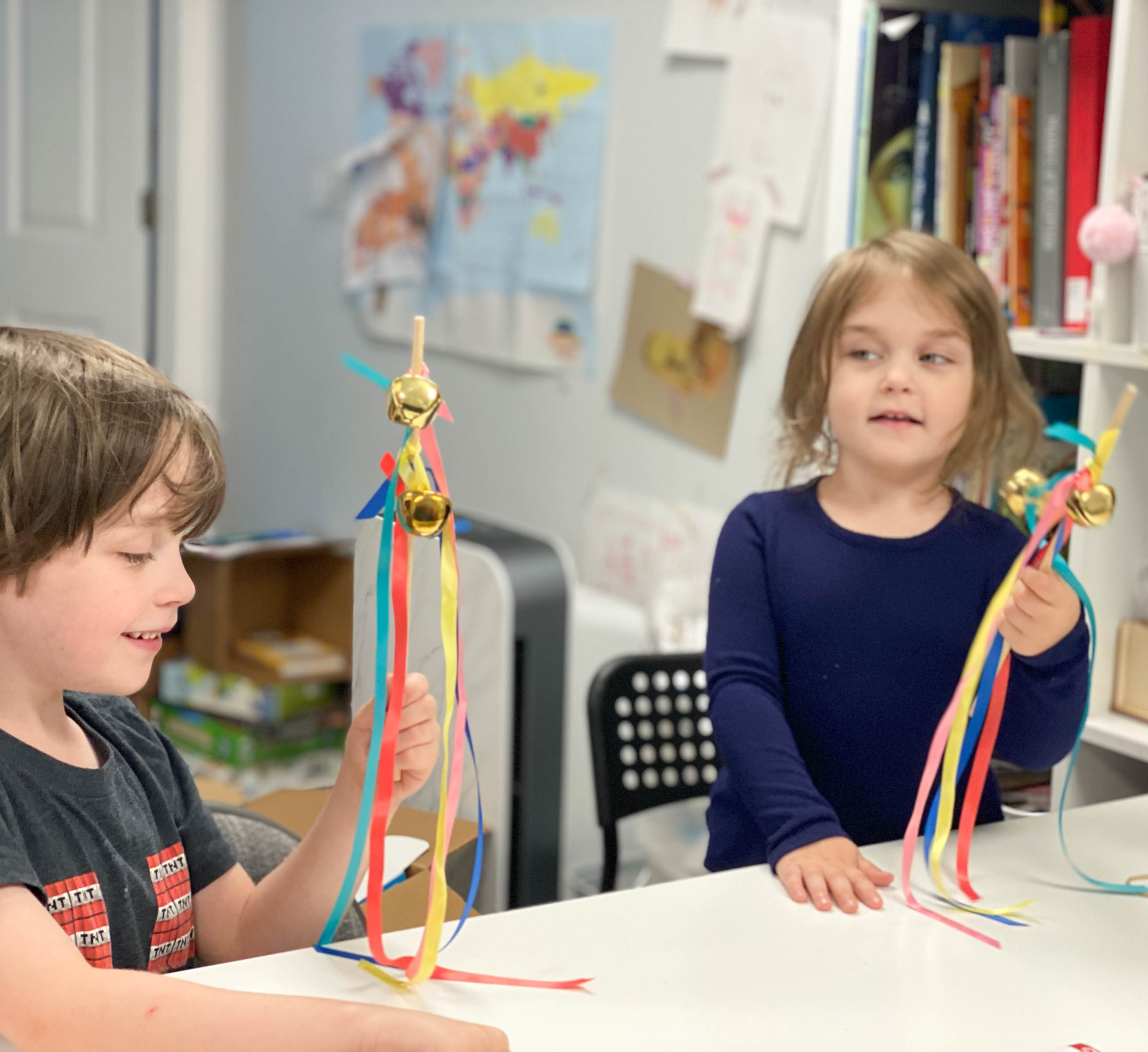 After making the ribbon kites, there are still a lot of things kids can do with it! The guide suggests playing with prepositions or direction words using the ribbon kites. For instance, you can ask the kids to move their ribbon kites up, down, in, out, and etc. Another idea is to act out the story in the featured book using the ribbon kite. It's definitely a great way to enhance their creativity and imagination!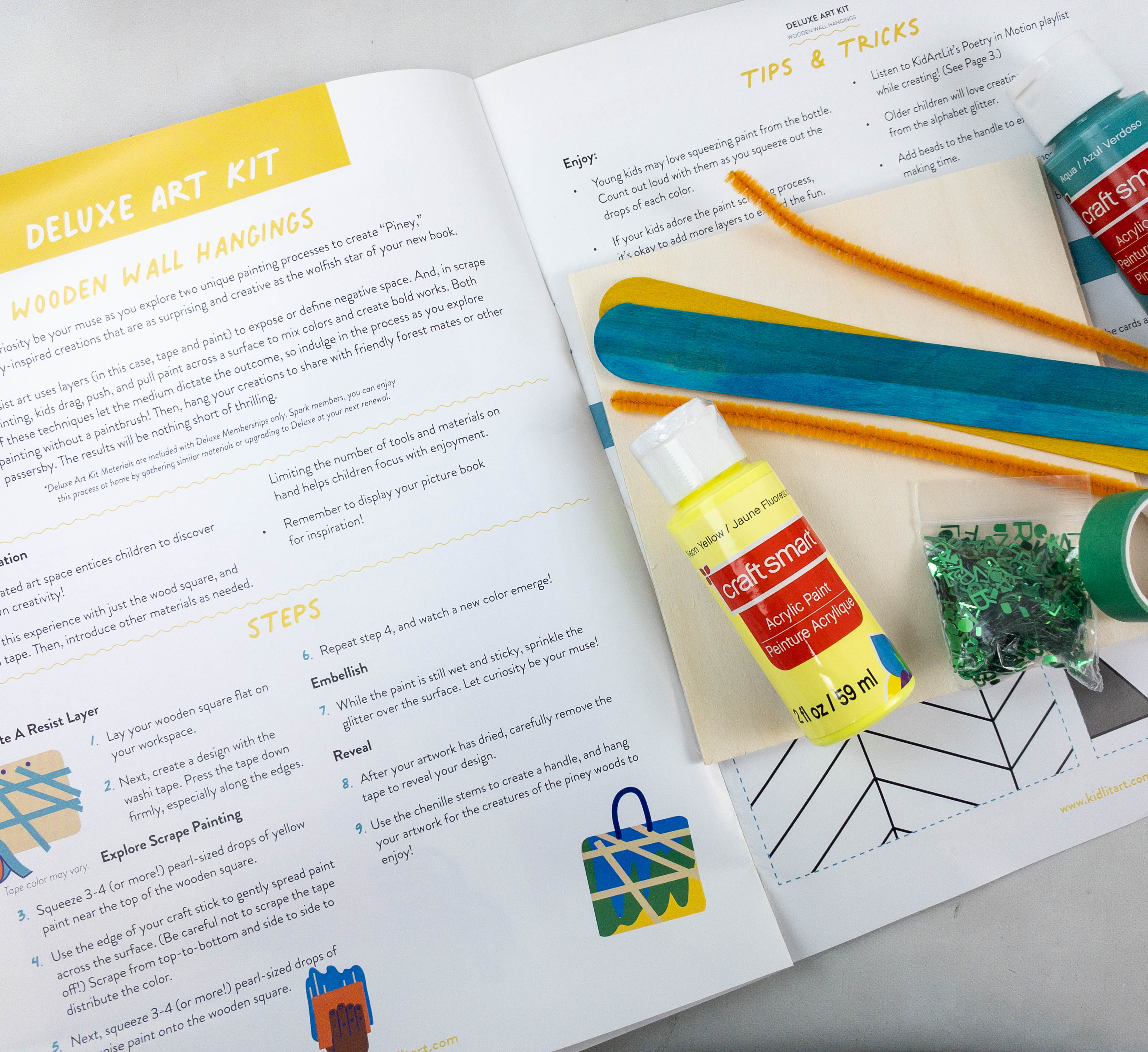 Activity #2: Deluxe Art Kit. We have the Deluxe box, so we also received a second art kit. This time, it's about making wooden wall hangings!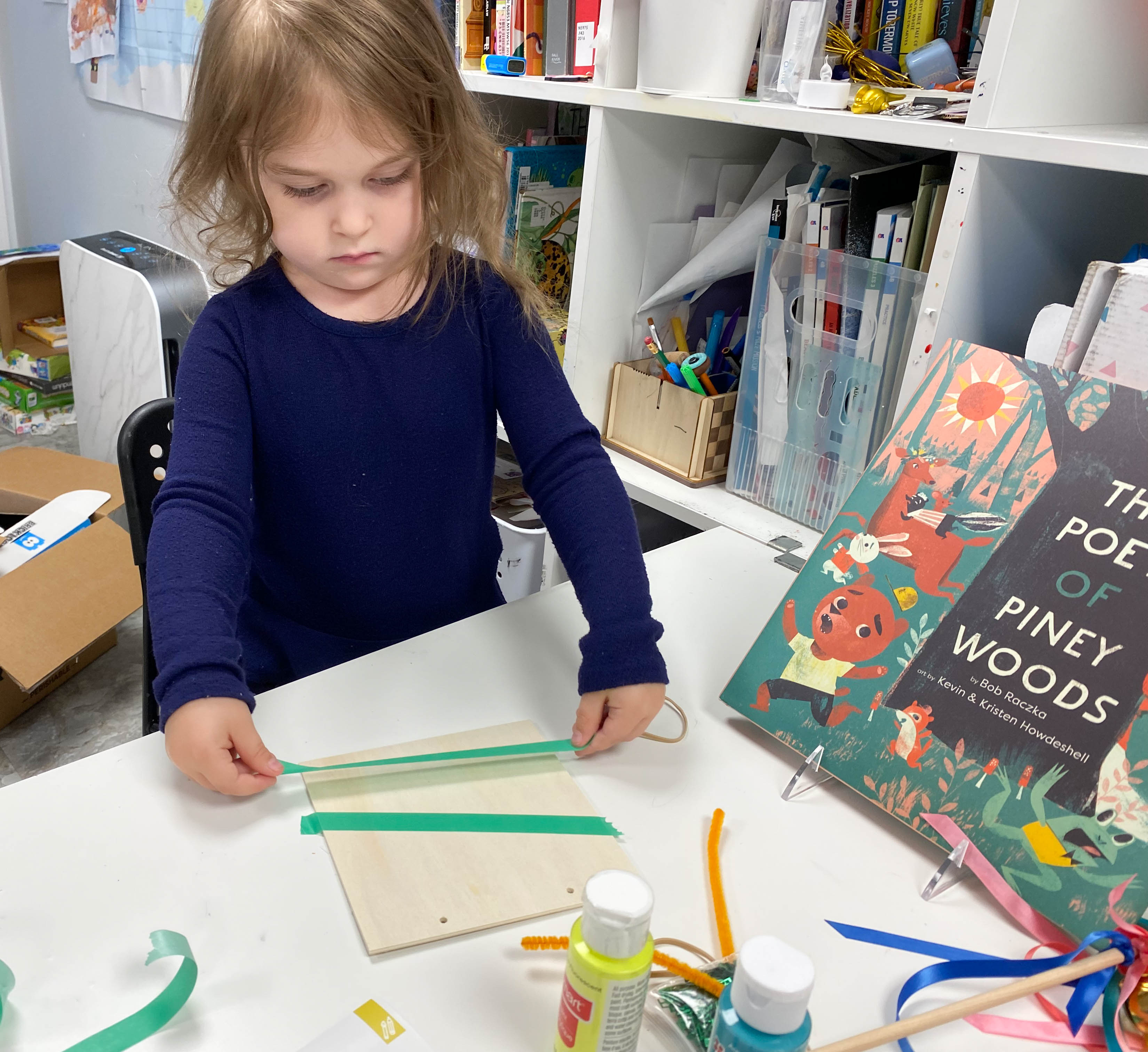 In this art activity, kids will learn different art techniques. First up is resist layer, which refers to using tape and paint to expose or define negative space. The second technique is scrape painting, where kids can drag, push, and pull paint across a surface to mix colors and create bold works.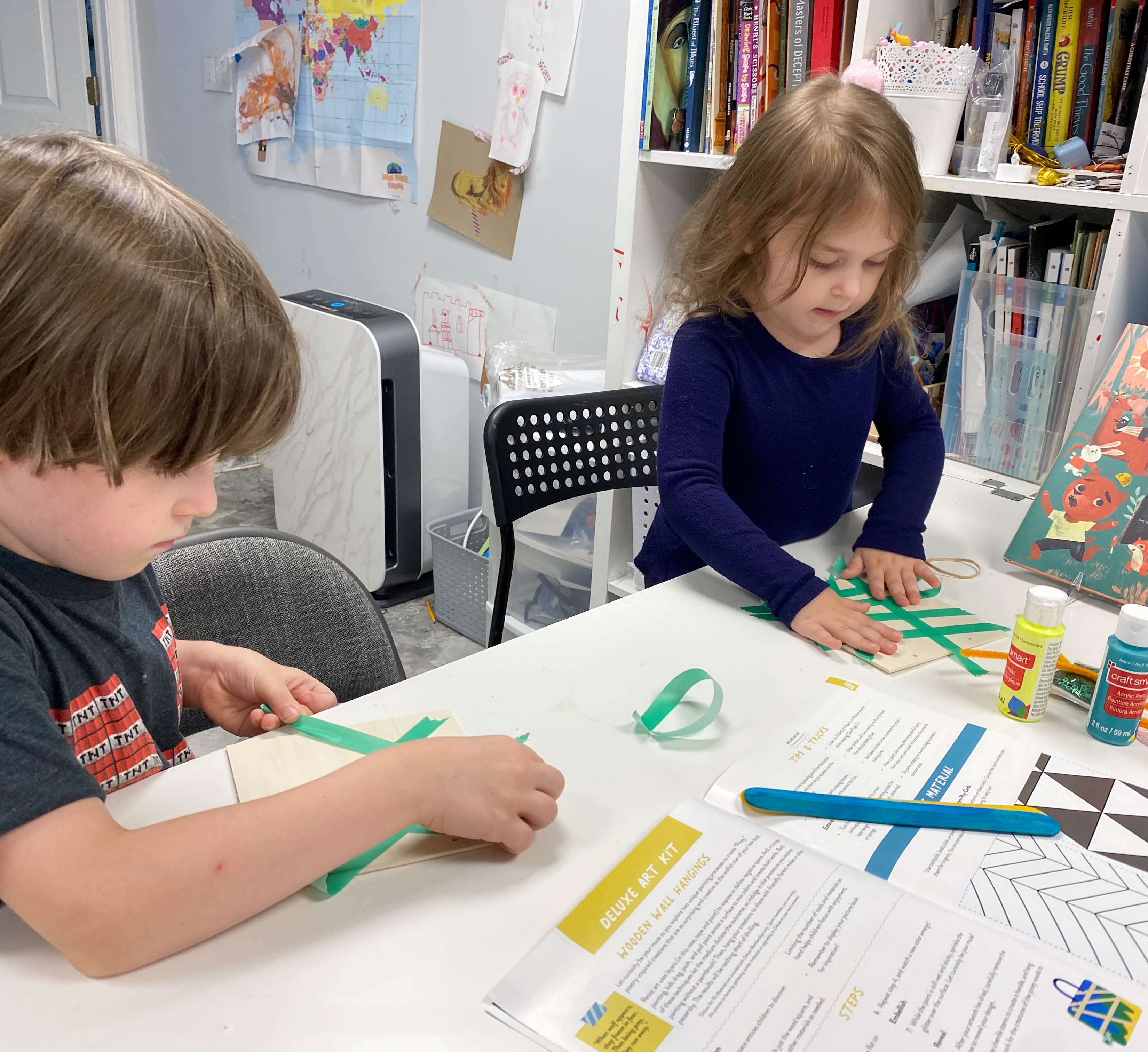 First, my kids put tapes on their wooden square flat and then proceeded to paint.
Even without a paintbrush, painting is definitely fun!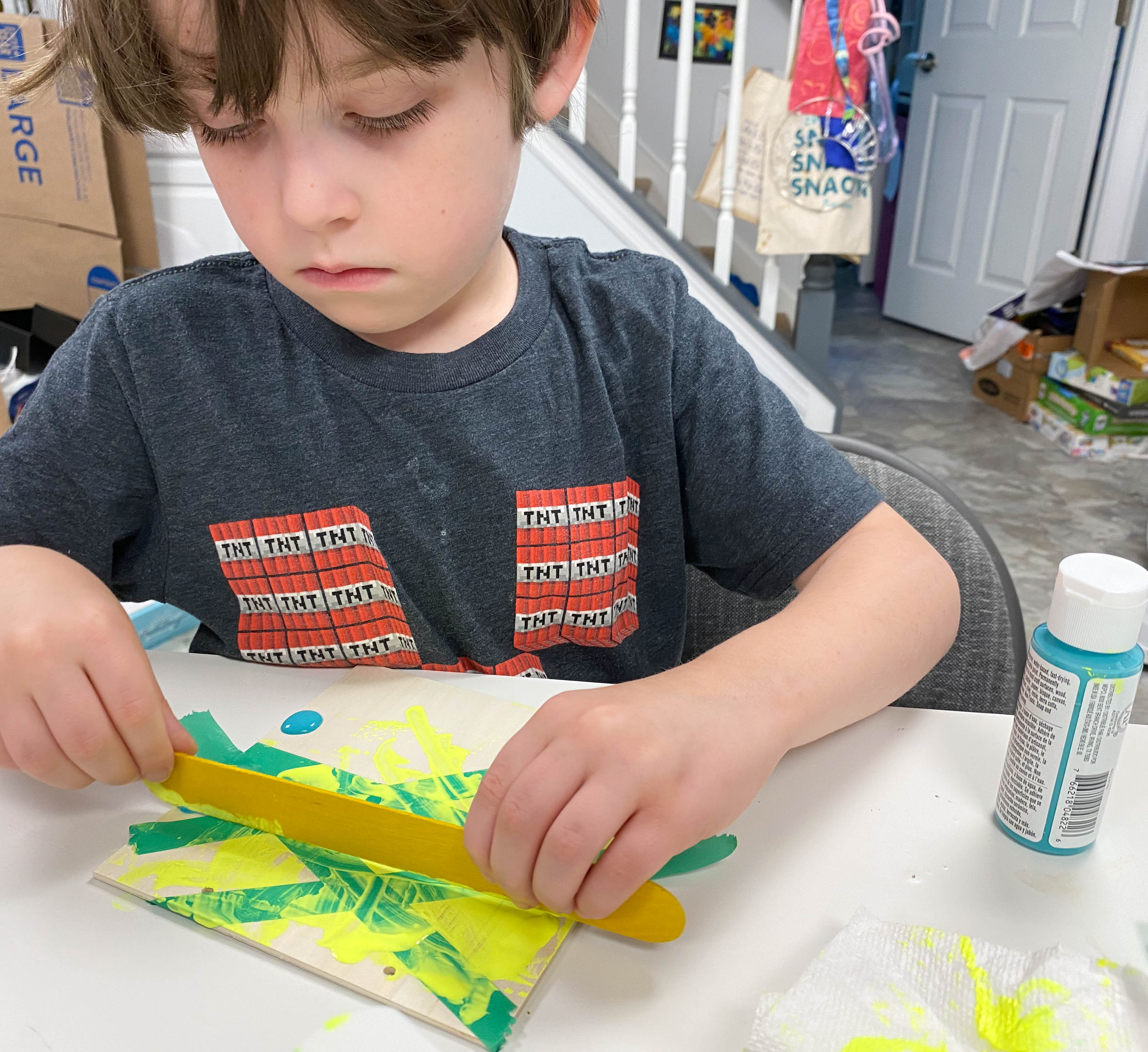 My son used the provided craft stick to spread the paint all over the wooden square flat.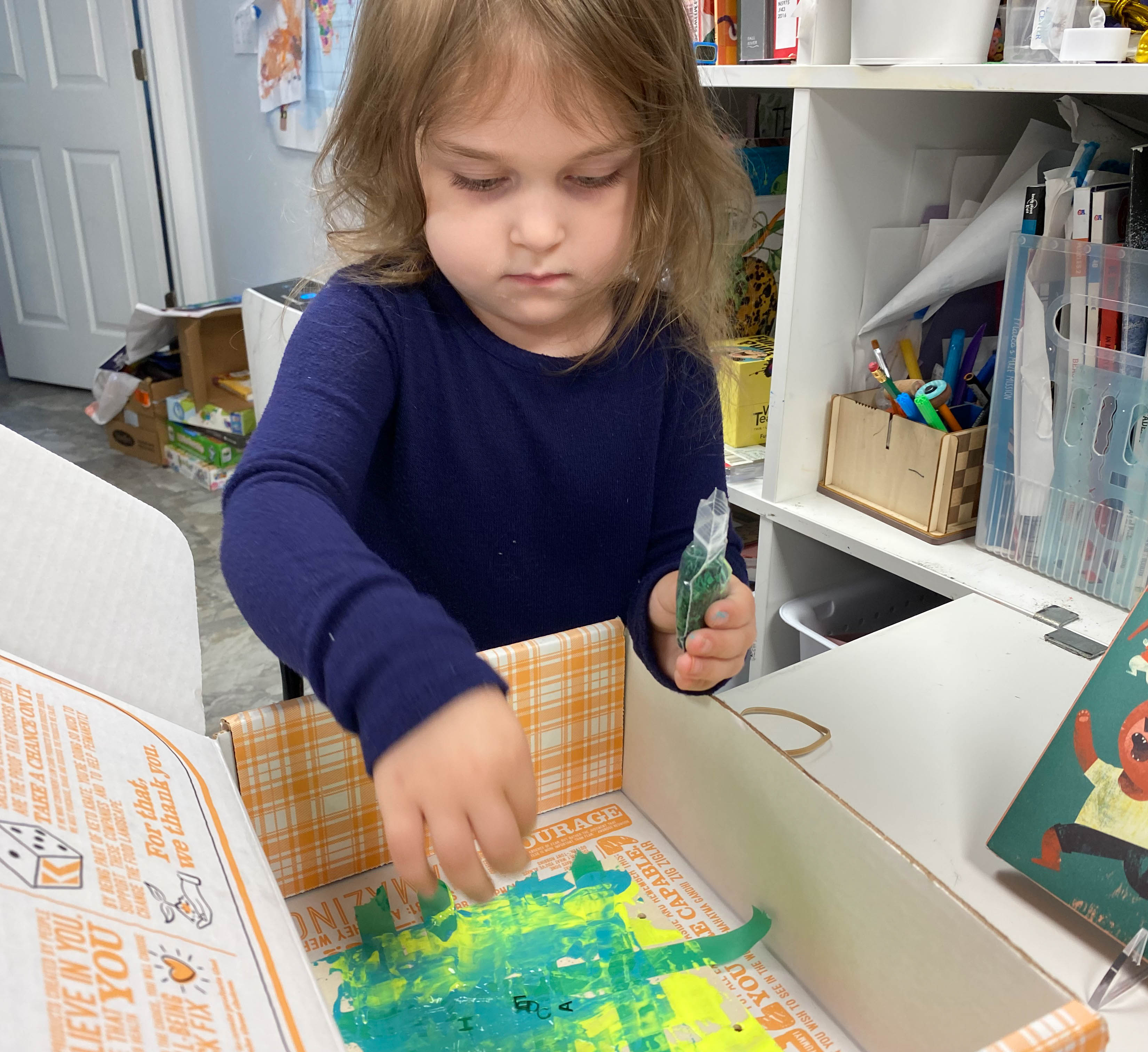 For the finishing touch, my daughter added glitters on her artwork.
After the paint dries, just remove the tapes to reveal the finished project's design. The last step is to use the chenile stems to add handles! Then, they are ready for display!
KidArtLit combines the fun of reading and making art in one box! It's a great way to keep kids creative and entertained at home, and it's also convenient for parents since most materials for the projects already are provided. The guide even features tips for parents! The featured book this month features beautiful poetry and charming illustrations. My kids enjoyed reading it aloud, and they learned a life lesson from the story as well. The activities in the Deluxe box were also a hit with them. Both the ribbon kites and the DIY wooden wall hangings were easy to make. My kids even learned new art techniques, so they're really happy. Overall, this is a great subscription choice for kids who love both arts and reading!
What do you think of this month's box?