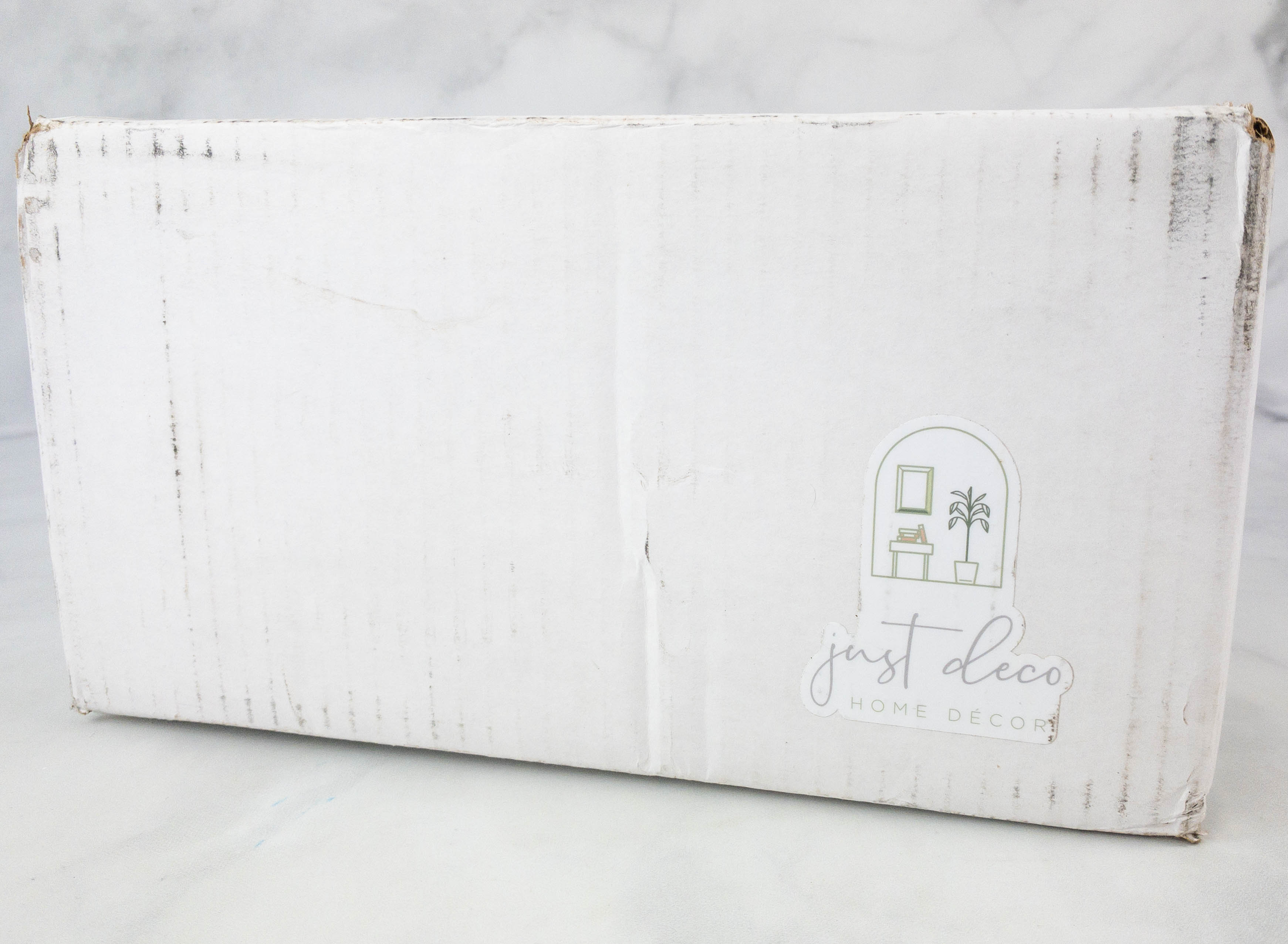 Just Deco is a quarterly home decor subscription box. Each box will include 4-5 home decor accents centered around the current season to refresh your space. It's $59.99 per quarter, with a shipping flat rate of $9.99.
DEAL: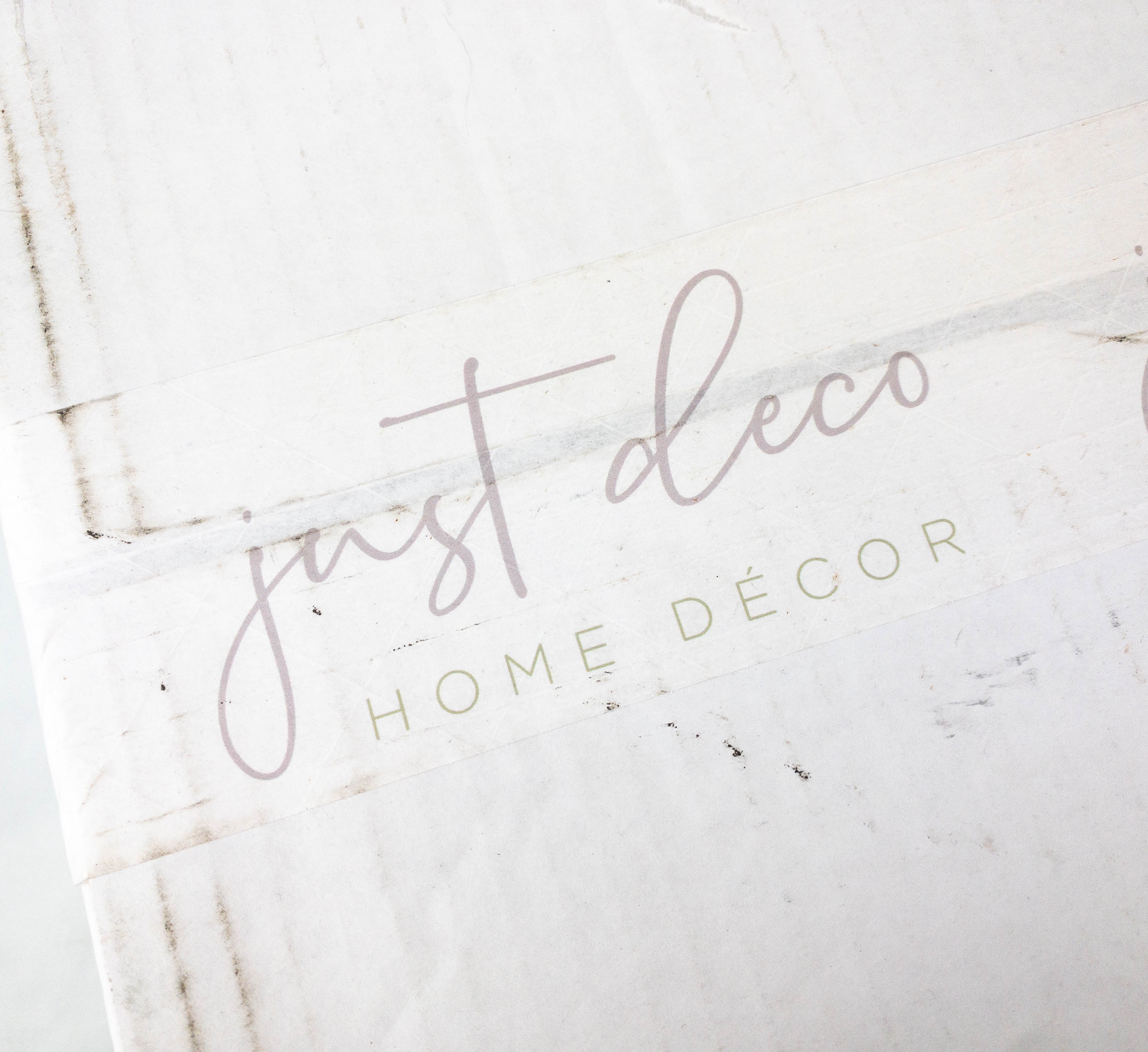 The box was sealed by a Just Deco tape.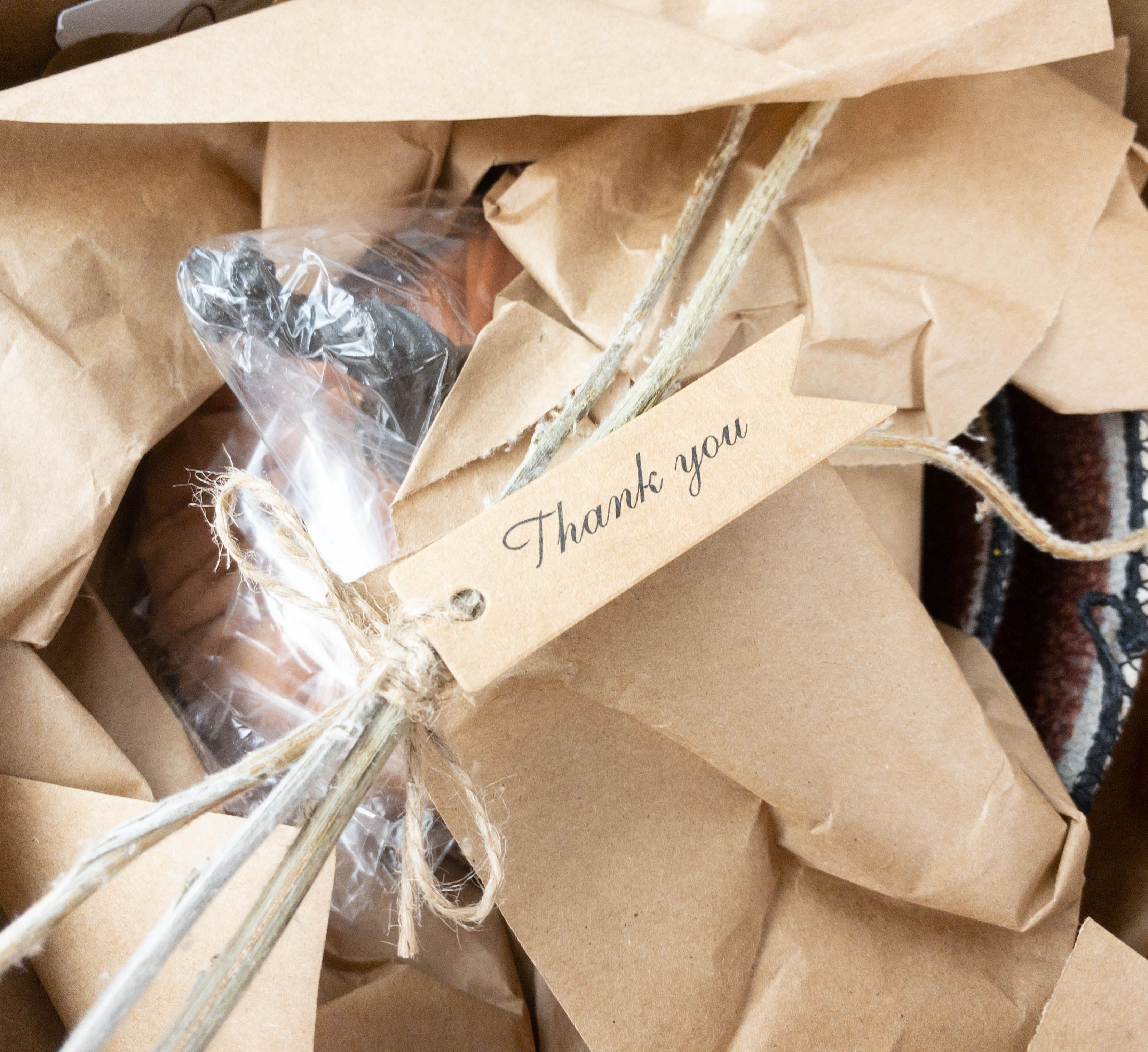 Everything was safely packed inside.
The box includes a card that features the key colors of the items we received.
It also showcased the items inside the box along with a photo and a short description for each.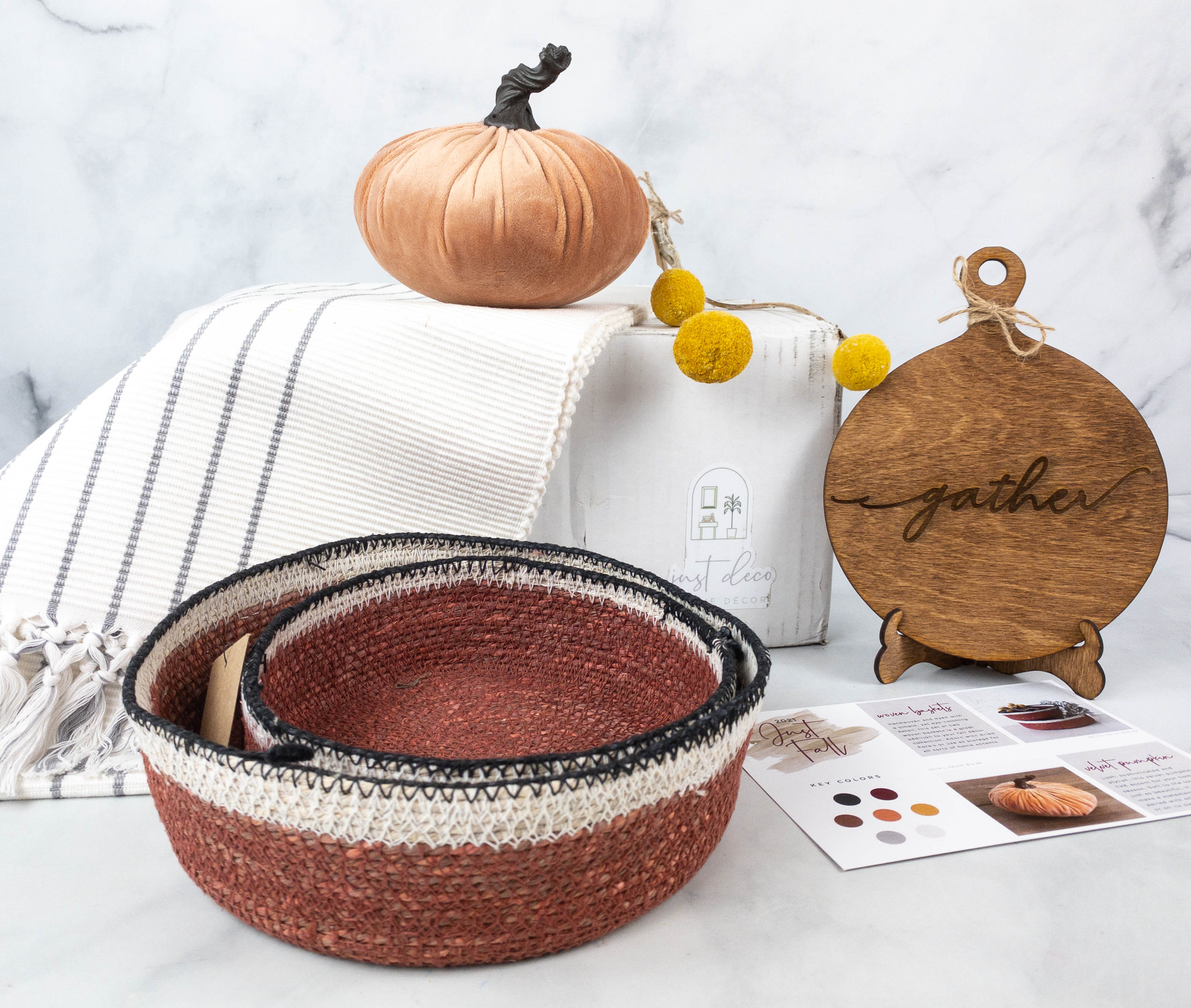 Everything in my box!
A sticker and a little business card also came in the box.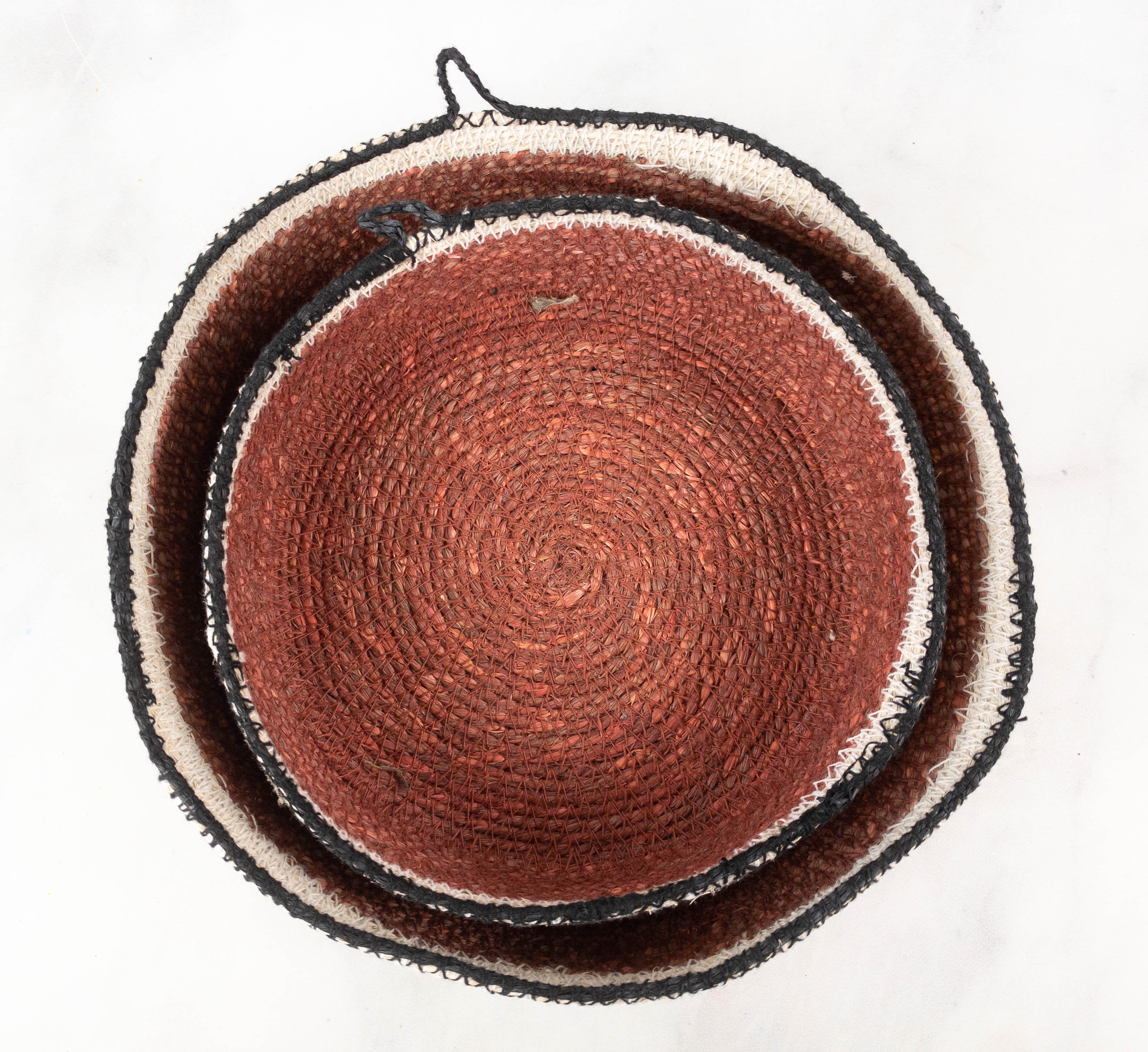 Woven Baskets. Pretty baskets are some of my home decor staples. The ones in this box came in two different sizes!
I love the warm colors because they're perfect for the fall season!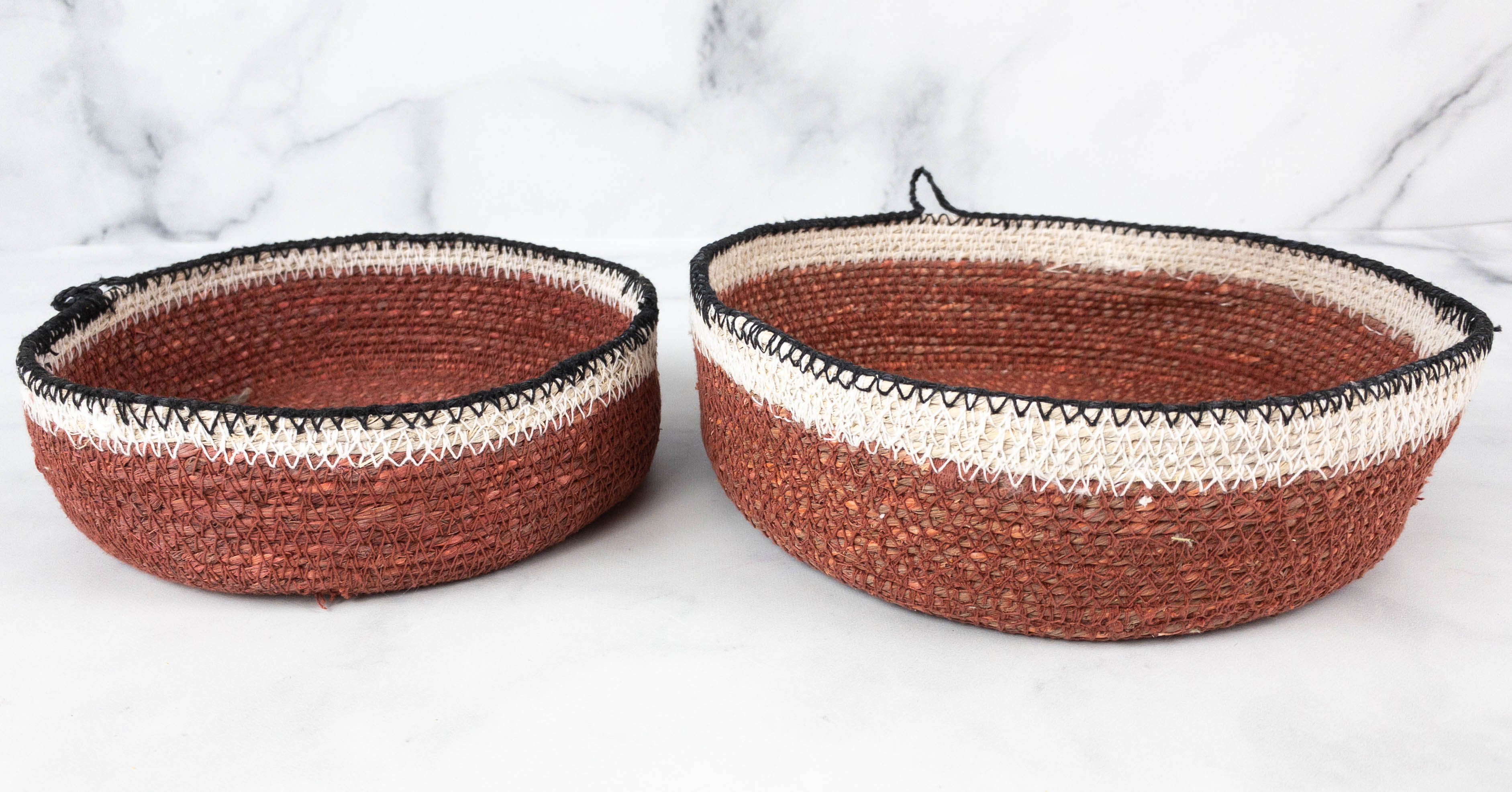 These baskets are versatile. They can be used for storing fruits, bread, or other snacks on a tabletop. The smaller basket is also great for the bathroom sink to organize my bathroom essentials!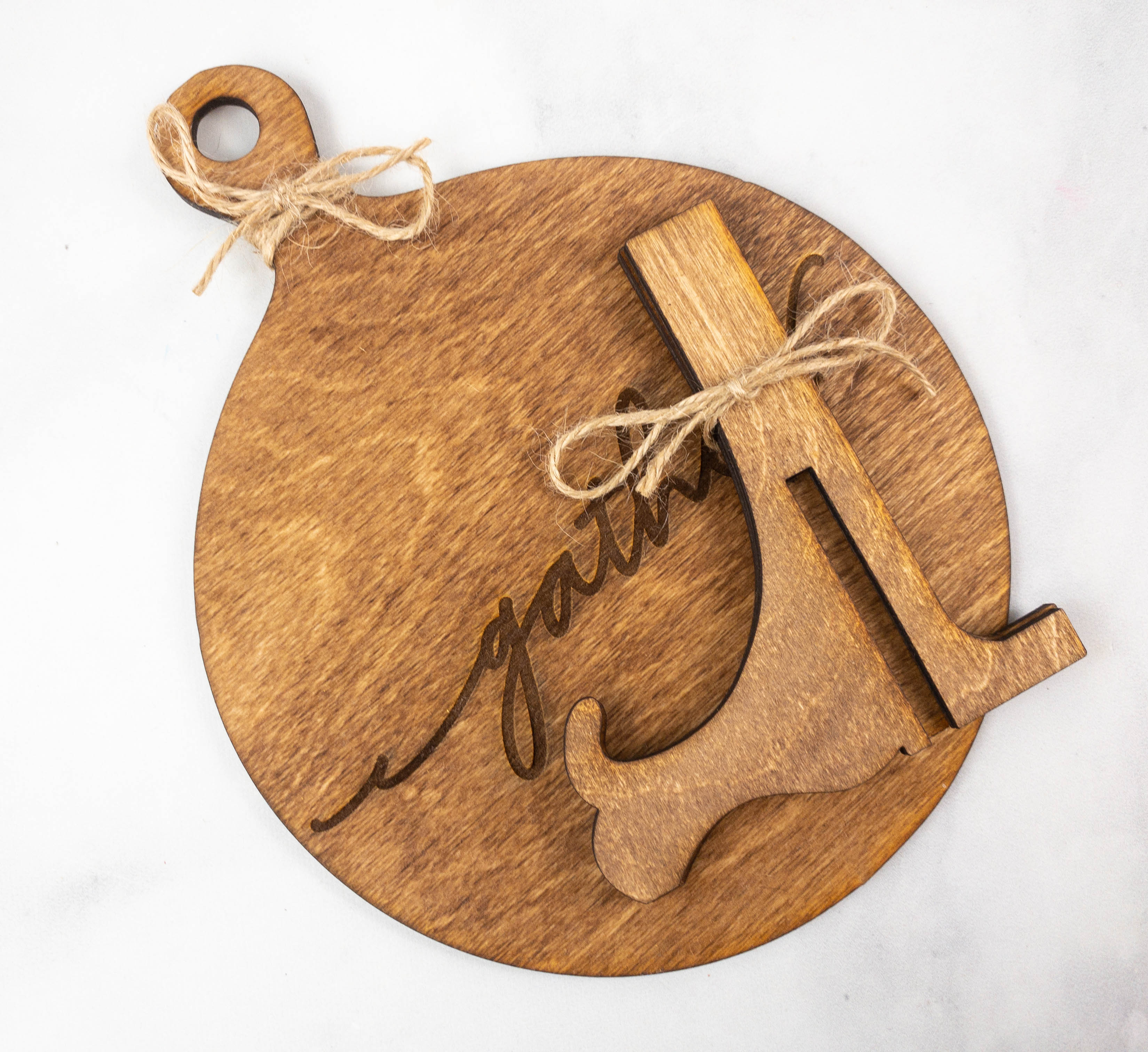 Cutting Board. I also received a mini decorative cutting board, perfect to use for upcoming fall festivities. This looks really pretty with a rustic vibe to it.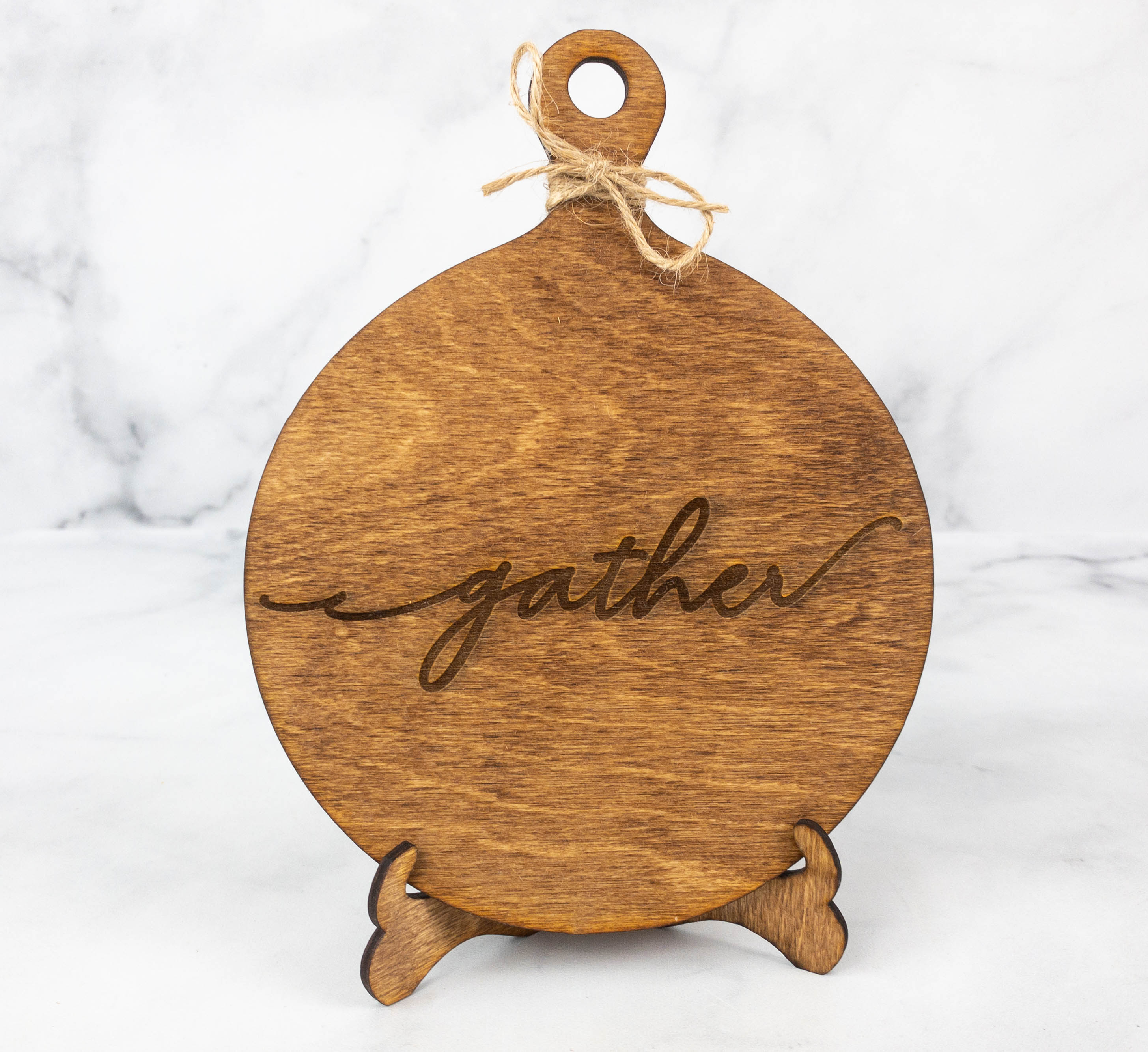 It has the word "gather" engraved in script!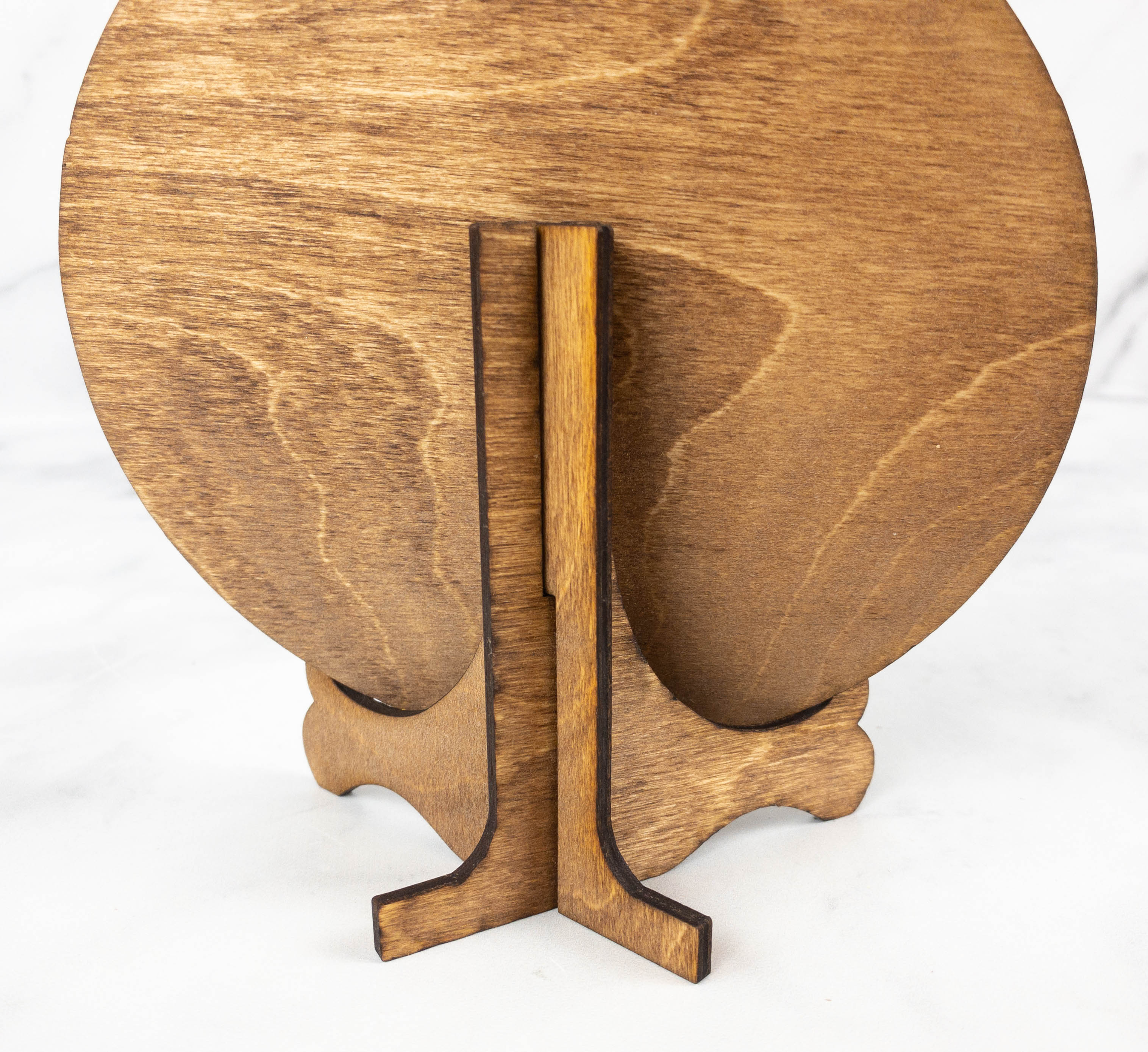 It came with its own stand so you can use it to display the board. It's a really nice decor item!
There's also a card and it introduces us to this quarter's featured maker, Mj Torres, who created this piece. They also provided a link where you can find Mj and see more of her works!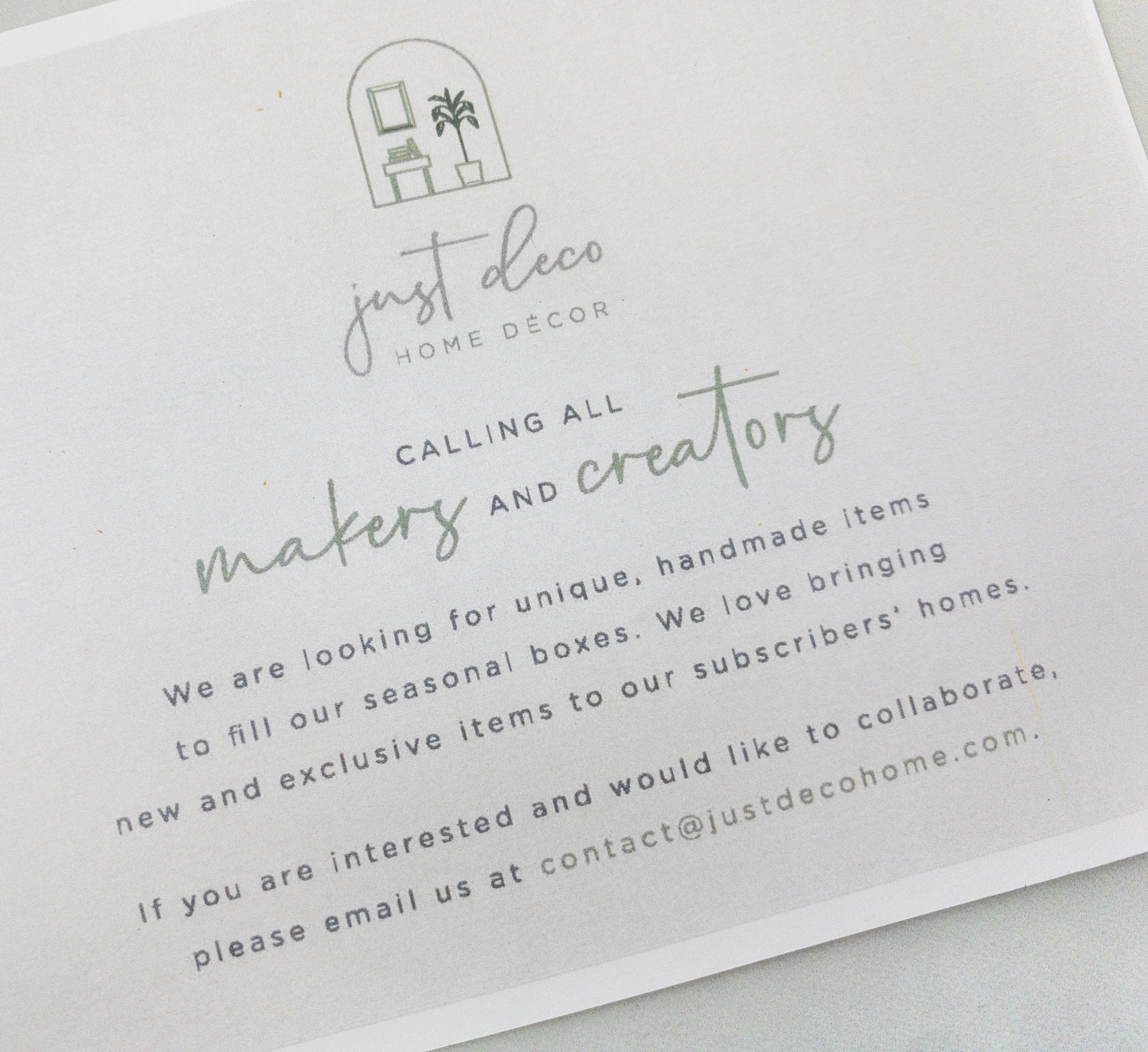 At the back is a call for makers and creators for a chance to be featured in their seasonal boxes! Love this!
Striped Runner. Another item for my tabletop is this striped runner!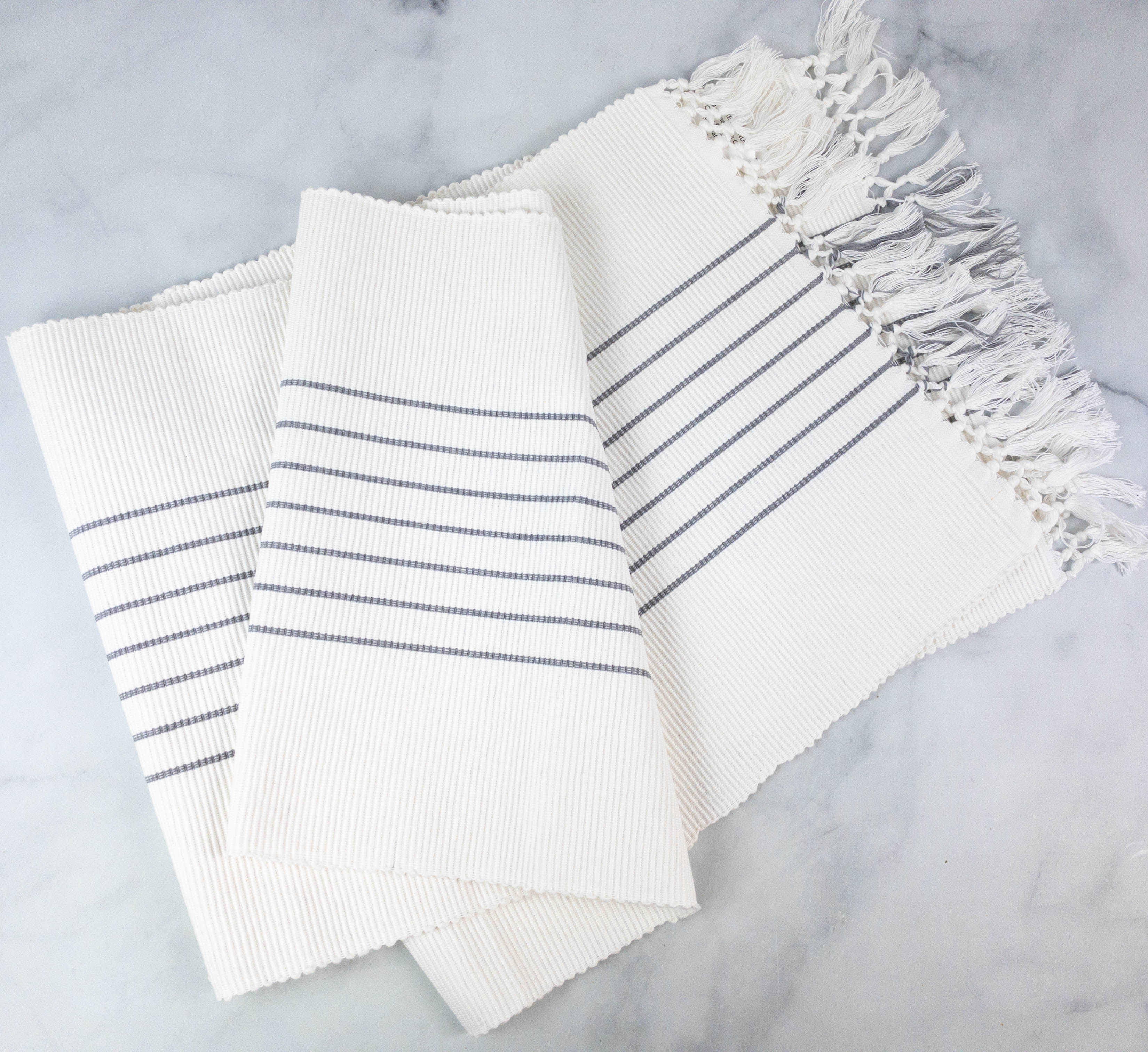 It's in white, with gray stripes in the middle. I like the colorway, and it's great not just for fall but for other seasons as well! The fringes on the ends of the runner also add flair to the piece.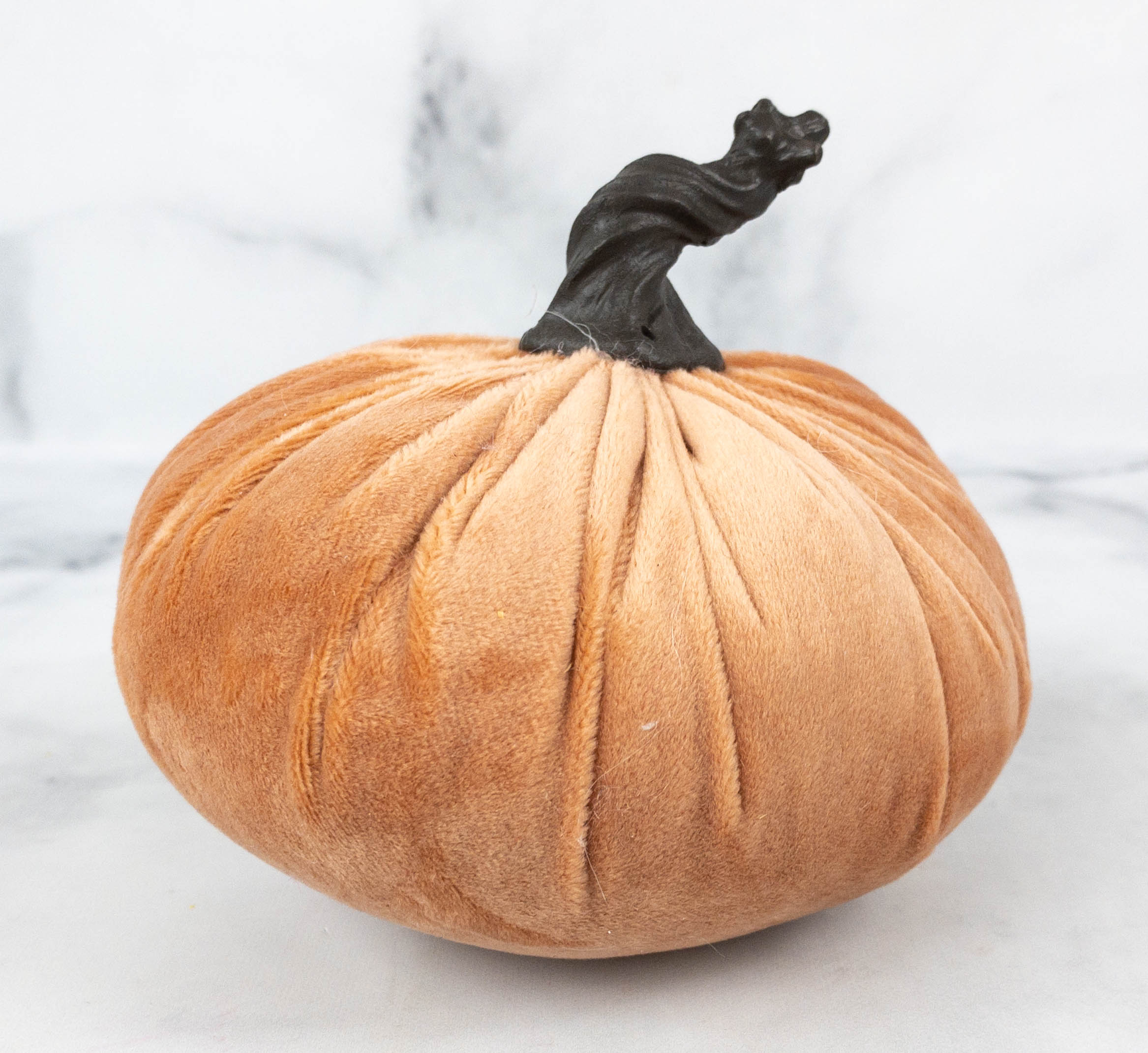 Velvet Pumpkin. A fall-themed home decor box won't be complete without a pumpkin. This one is made with velvet!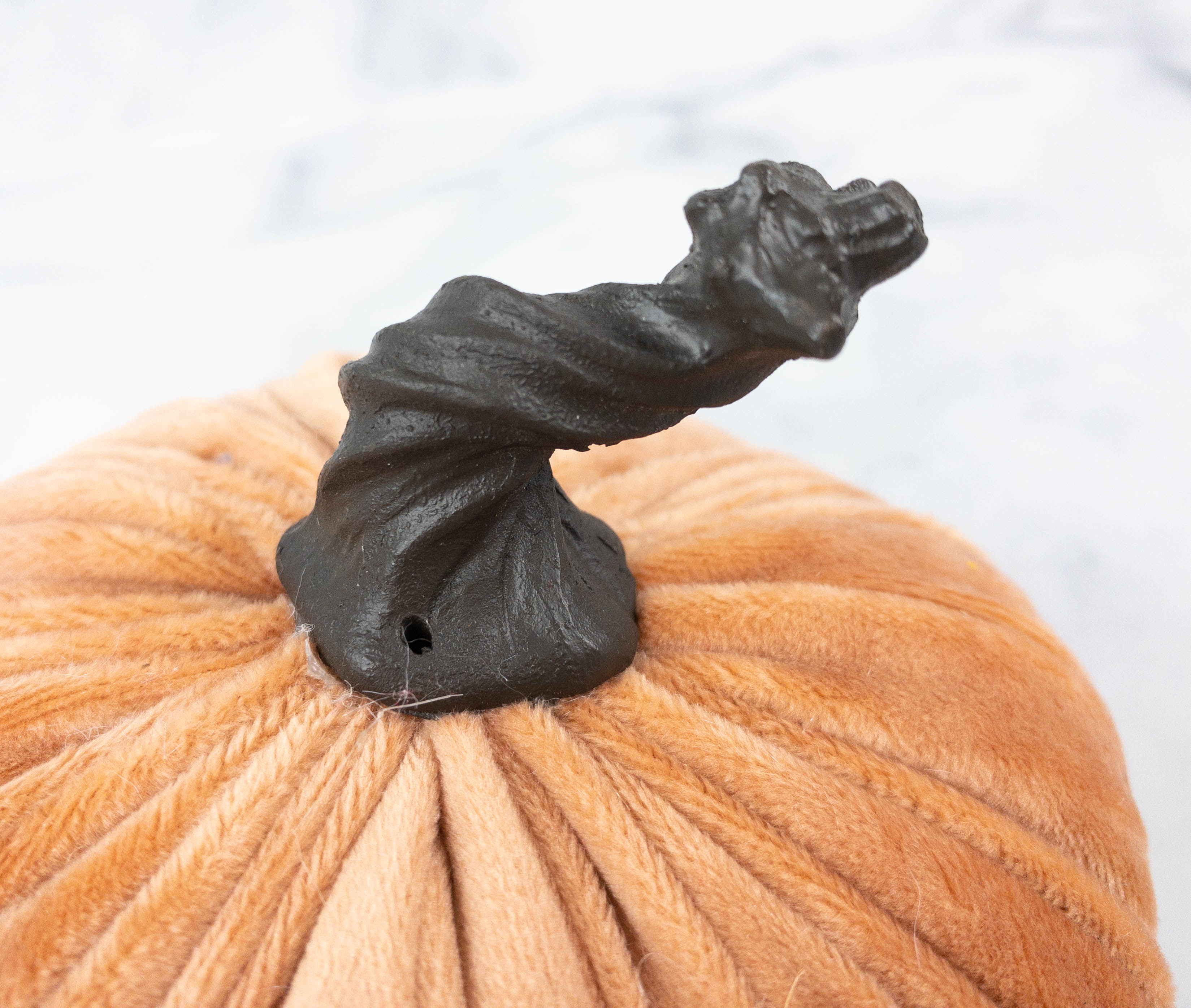 It has a brown stem that holds the pumpkin together. It comes in a perfect size for displaying in a basket. It's great for Halloween as well.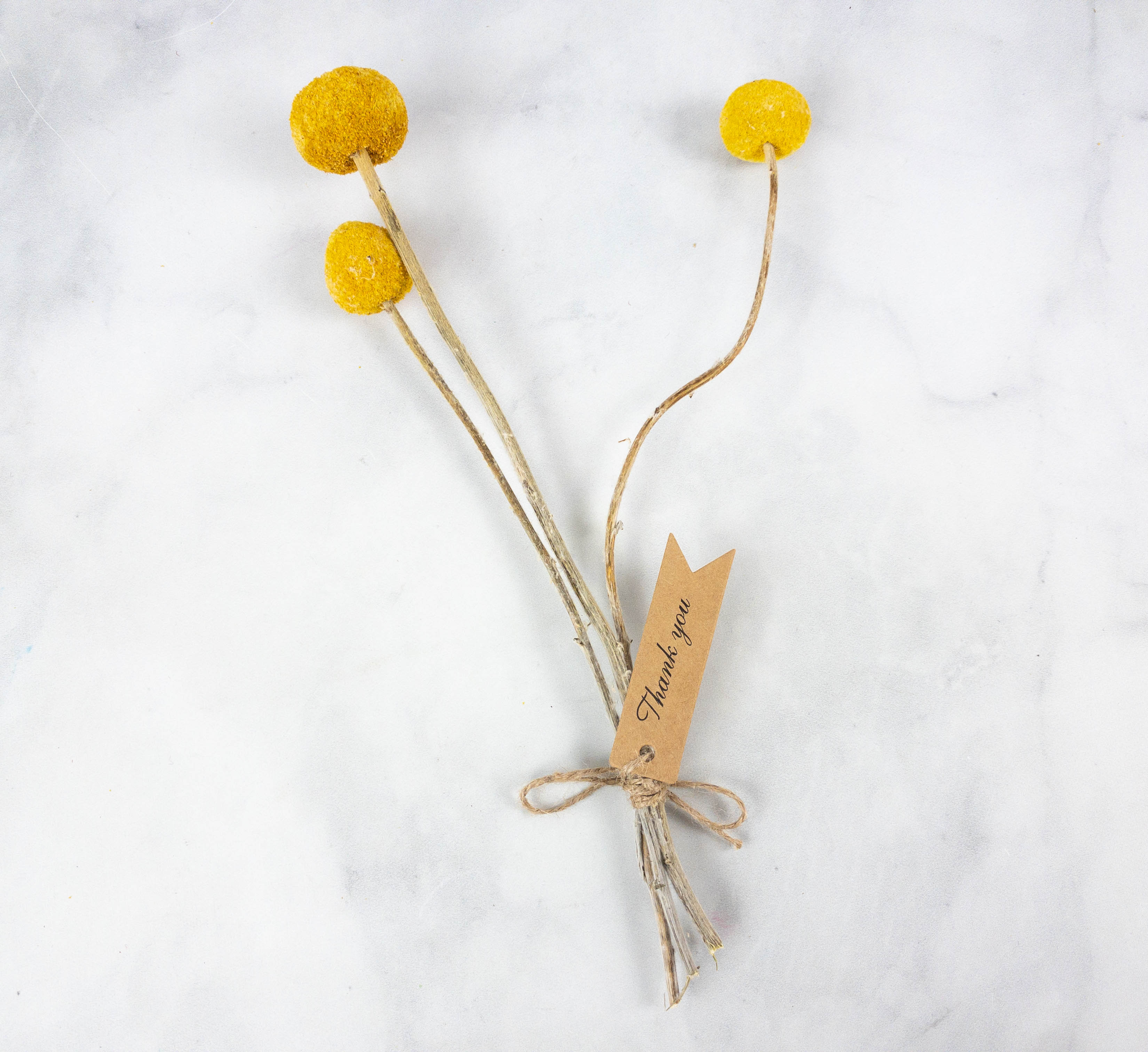 Golden Florals. Lastly, here's a floral arrangement! It's not as lush as your usual florals but it has that charming vibe to it. I like the golden color and it really offsets the teal in my home.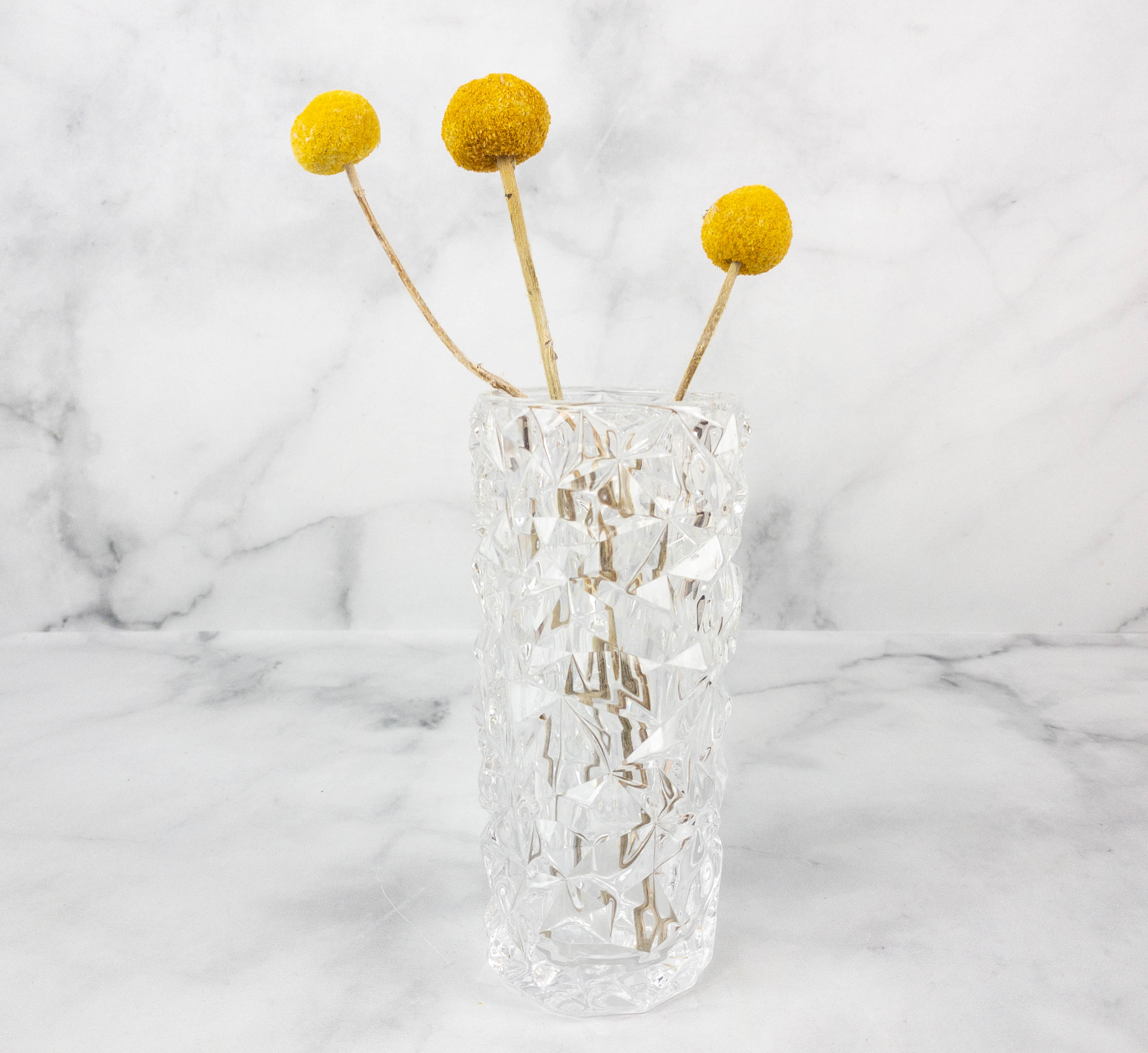 I tried putting them in one of our vases at home so you can see the effect! I like them as is, but they can be combined with other dried flowers if you want your vase to look fuller or add a touch fo fall vibes to your regular creation.
The Fall Deco Box includes great decorative pieces that match the season, but some of them are great to use all year round as well. My favorite is the pair of woven baskets because they are multipurpose. Coming in a close second is the mini faux chopping board which has a rustic appeal. Other items in the box are also high-quality and easy to incorporate to our current home aesthetic. If you want a fun box that sends home decor inspired by the current season, this subscription is for you!
What do you think of this quarter's box?