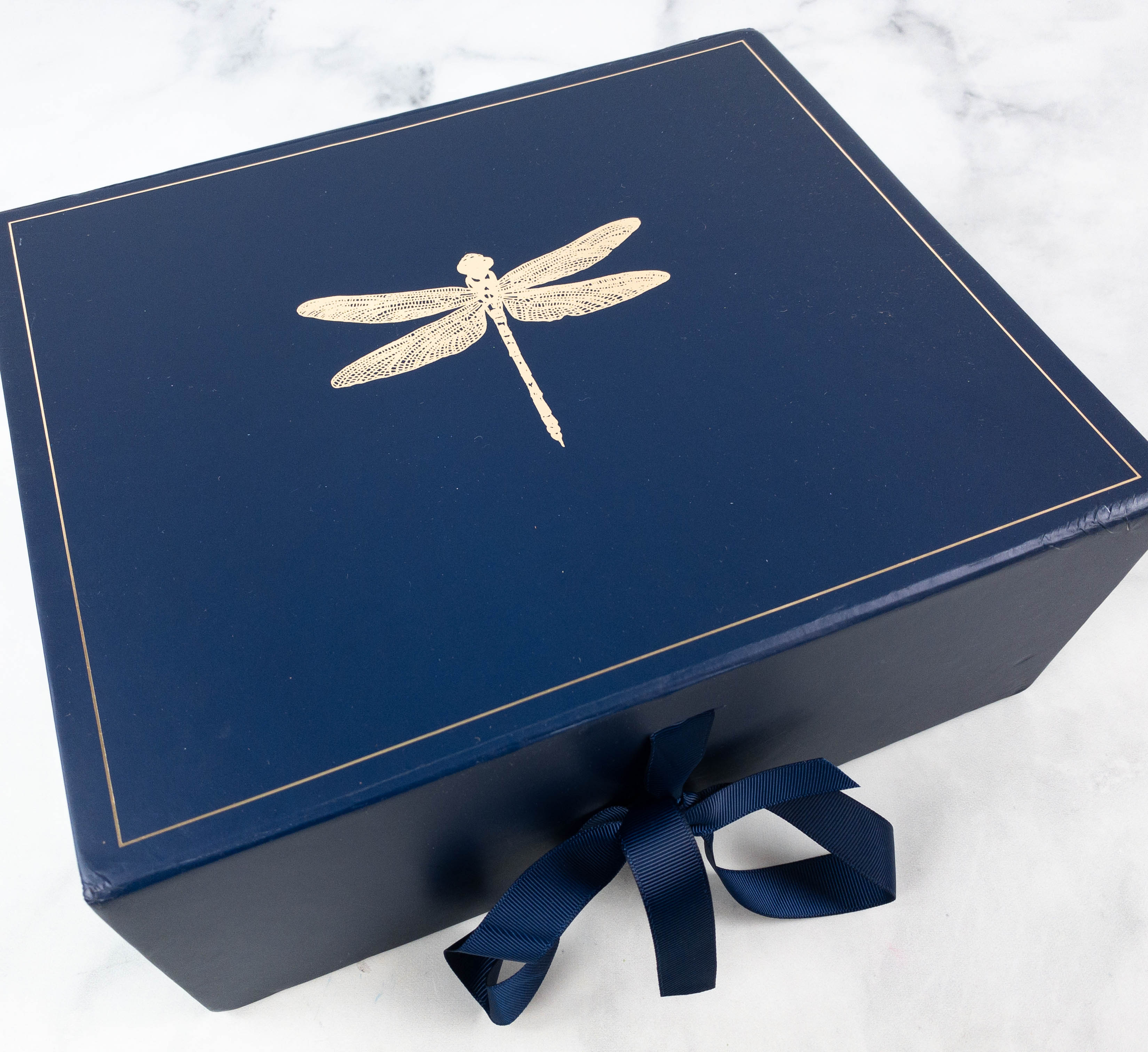 JourneeBox by Kevia is a quarterly subscription box filled with ethically-made and sustainable luxury goods. Expect jewelry, accessories, beauty, and home items in this box! It's $54.99 per quarter, down to $49.99 per quarter on a pre-paid annual subscription.
The items were packed in an elegant box featuring the map of Kyoto! They were also wrapped in thin paper with JourneeBox branding, sealed by a gold colored round sticker.
The box includes a booklet!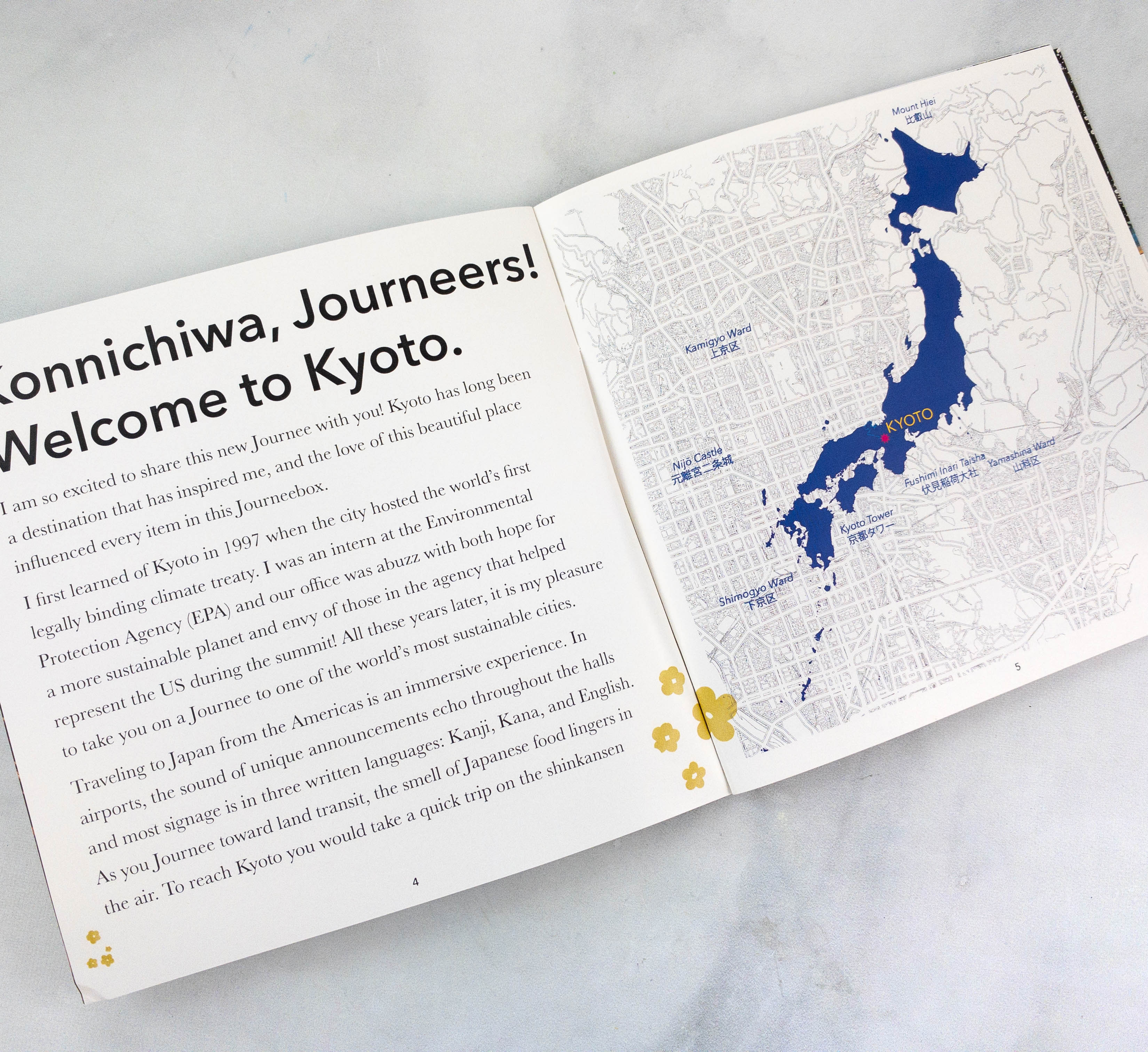 Inside it is a welcome message from Kevia.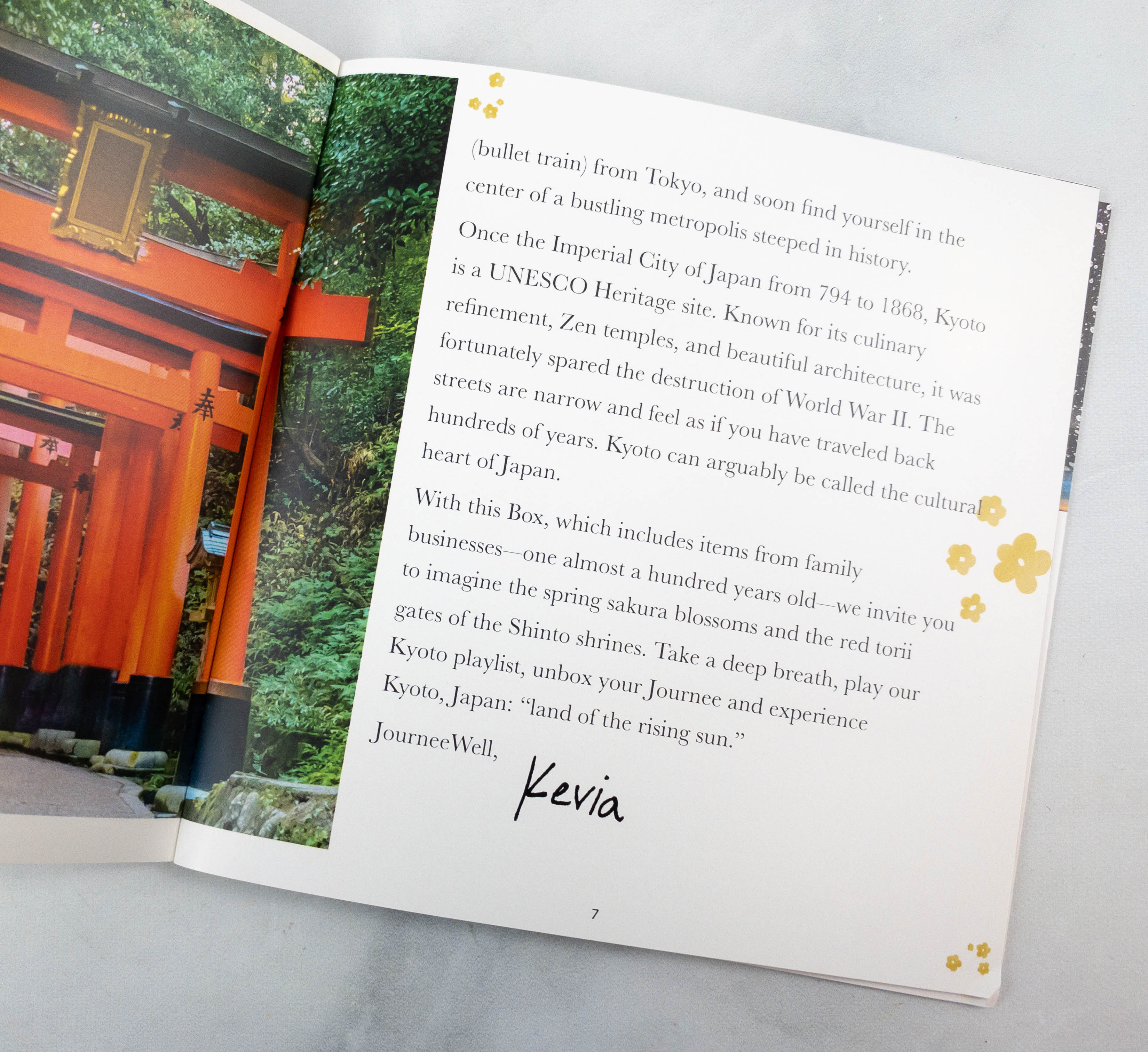 I'm so excited to explore Kyoto through this box!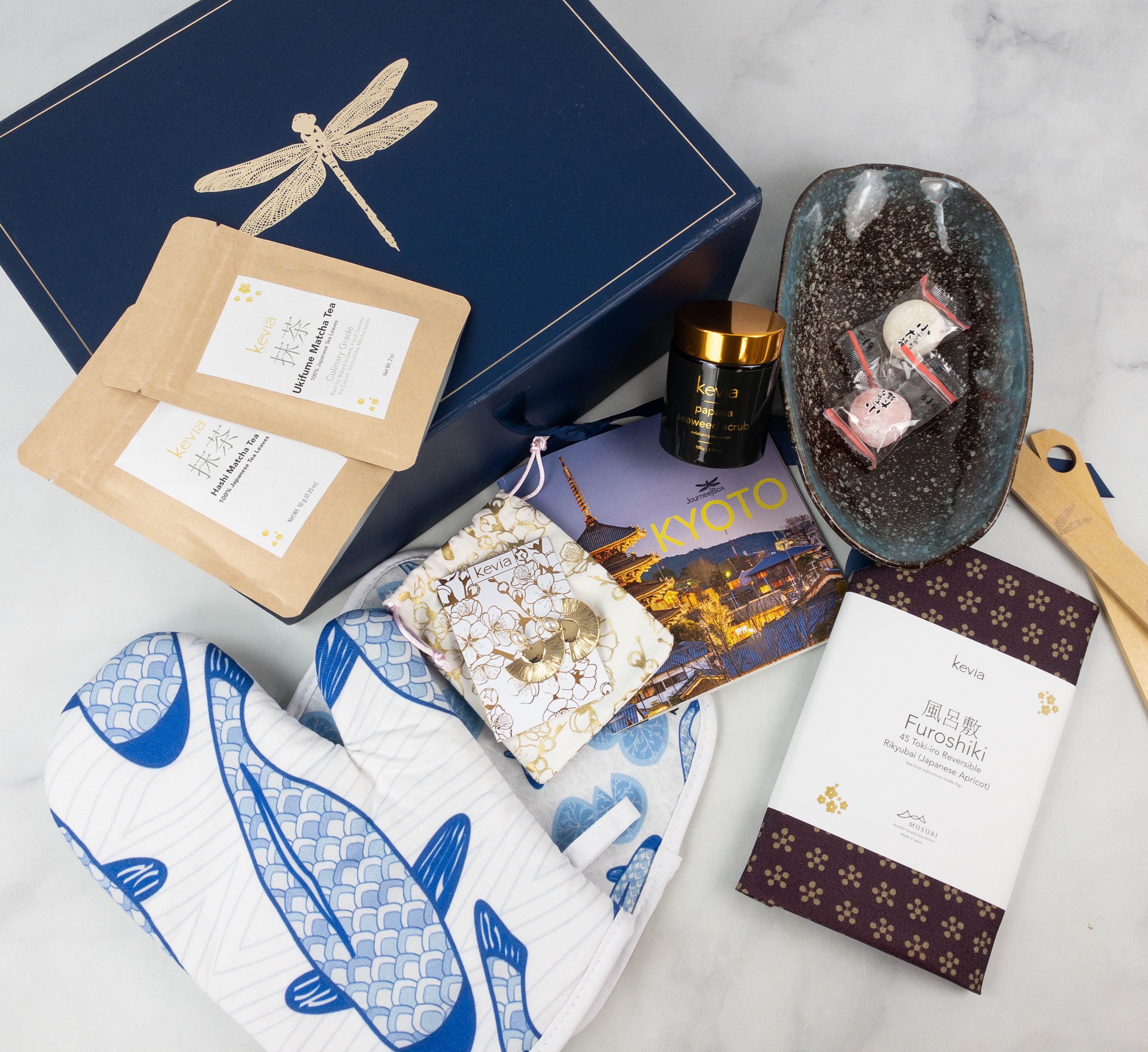 Everything in my box!
Kevia Kyoto Oven Mitt Set. It's a pretty oven mitt set that I can use in the kitchen to protect my hands when handling hot pots and pans!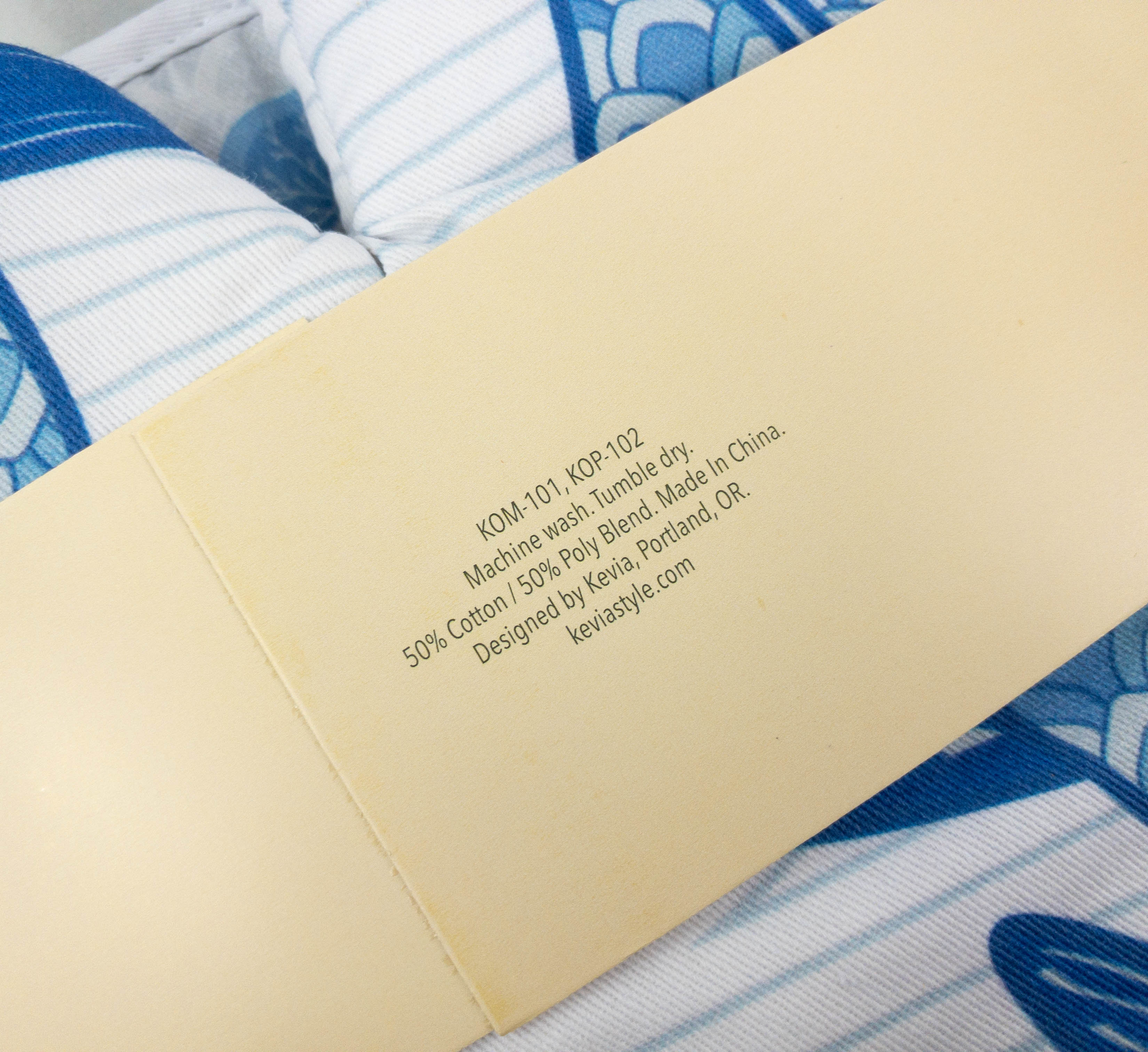 It's made with 50% cotton and 50% poly blend.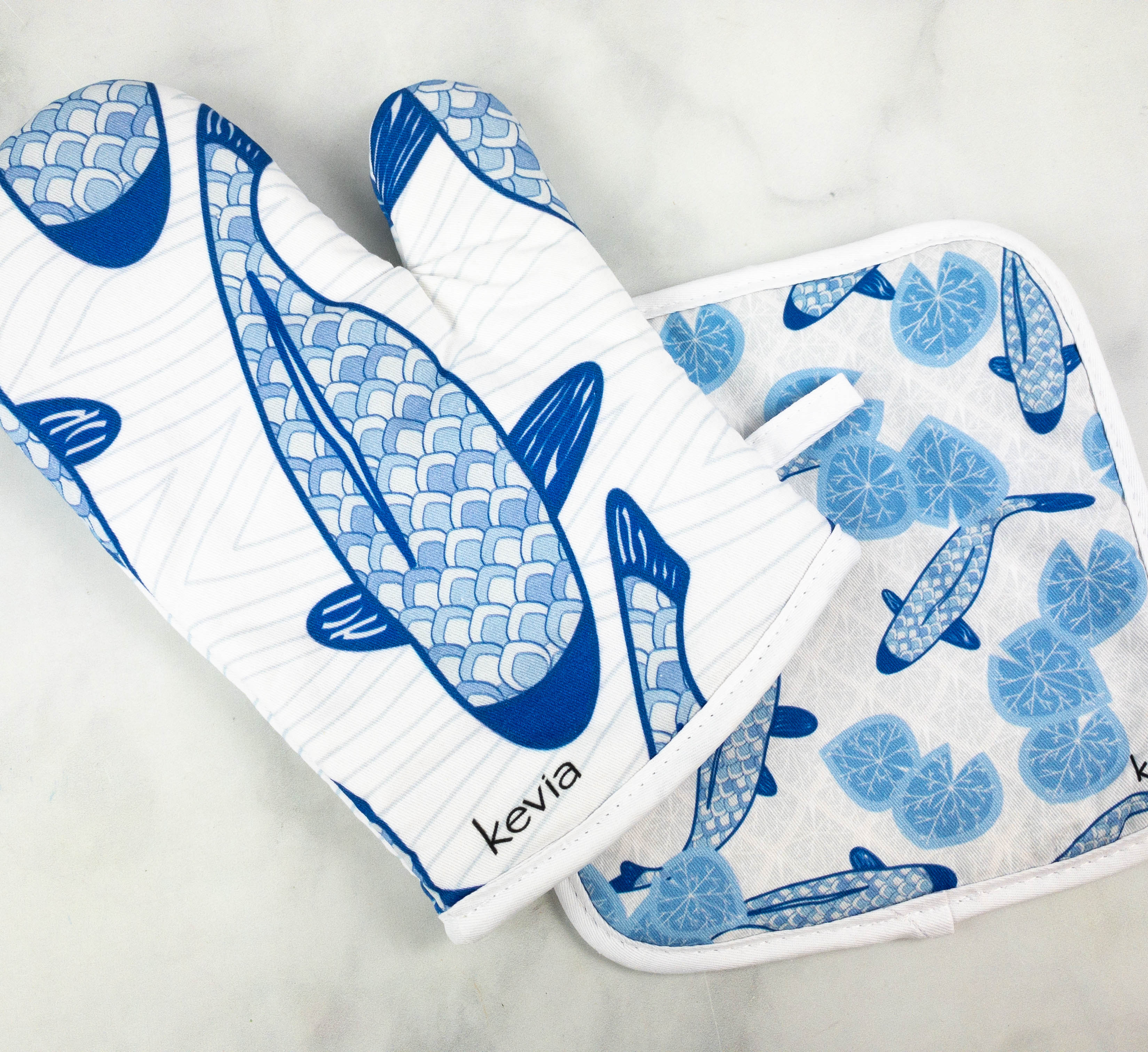 The set came with an oven mitt and a pot holder, and both of them feature koi fish inspired prints. I like them because they look simple yet elegant with the white and blue colorway!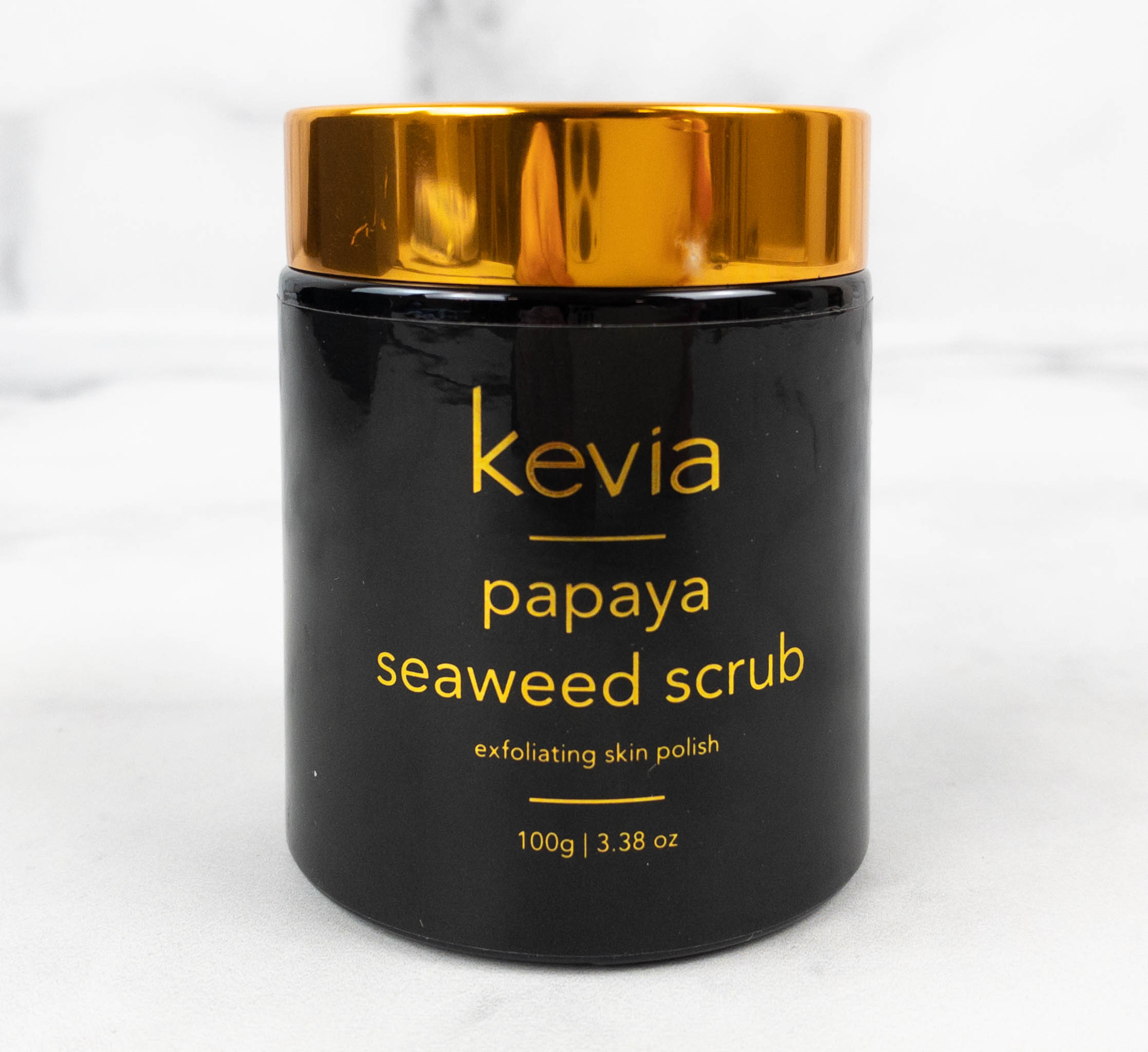 Kevia Papaya Seaweed Scrub. The box also includes a luxurious skincare item, a scrub that came in a sleek tub packaging. Papaya seed oil is one of the main ingredients of this scrub and it is known to help promote skin healing and nourishment. It boosts collagen production while also providing brightening benefits. Other key ingredients are seaweed and matcha green tea.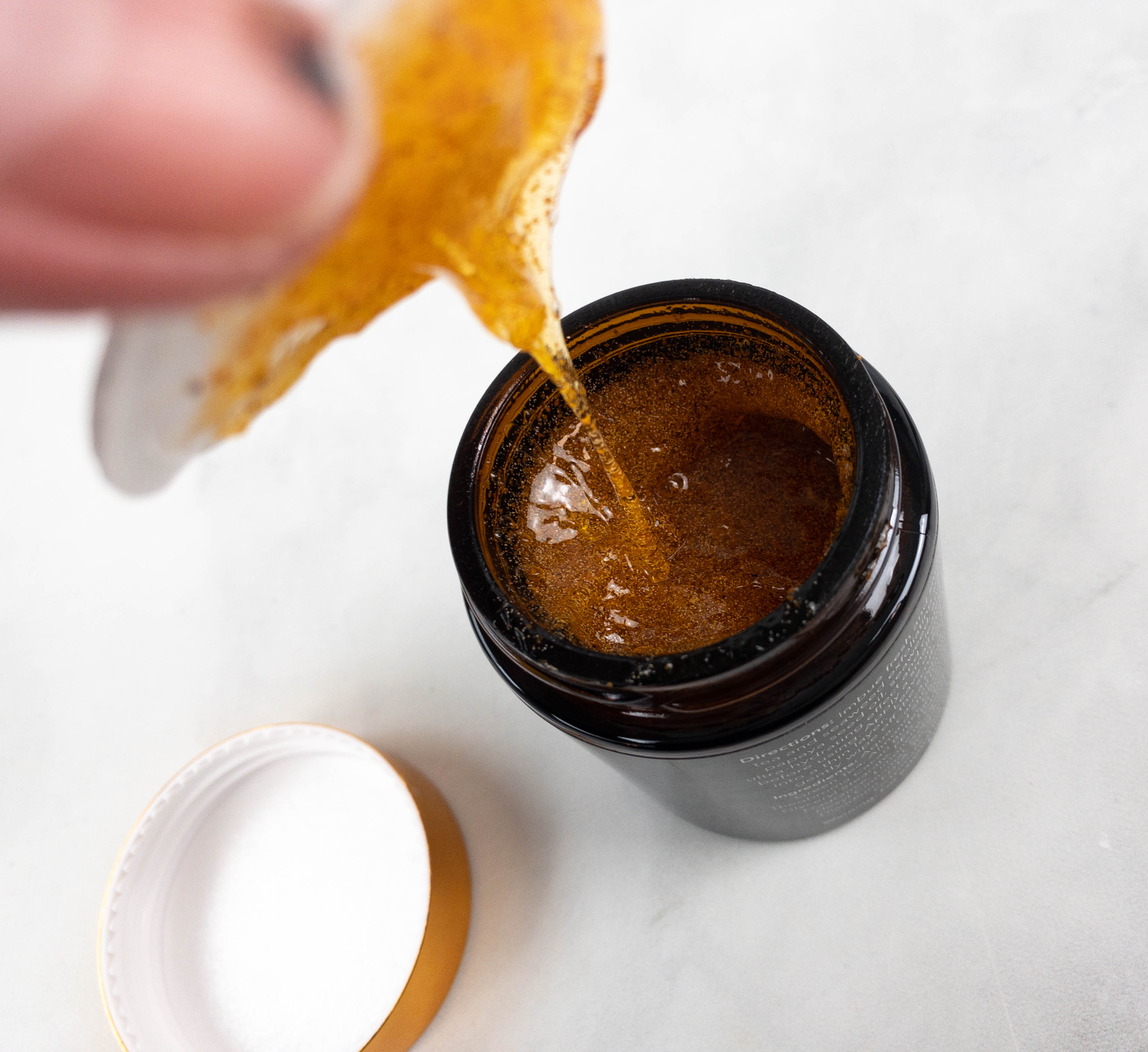 I like the consistency of this product because it's not abrasive. It provides gentle exfoliation on the skin, leaving it smoother and softer after use.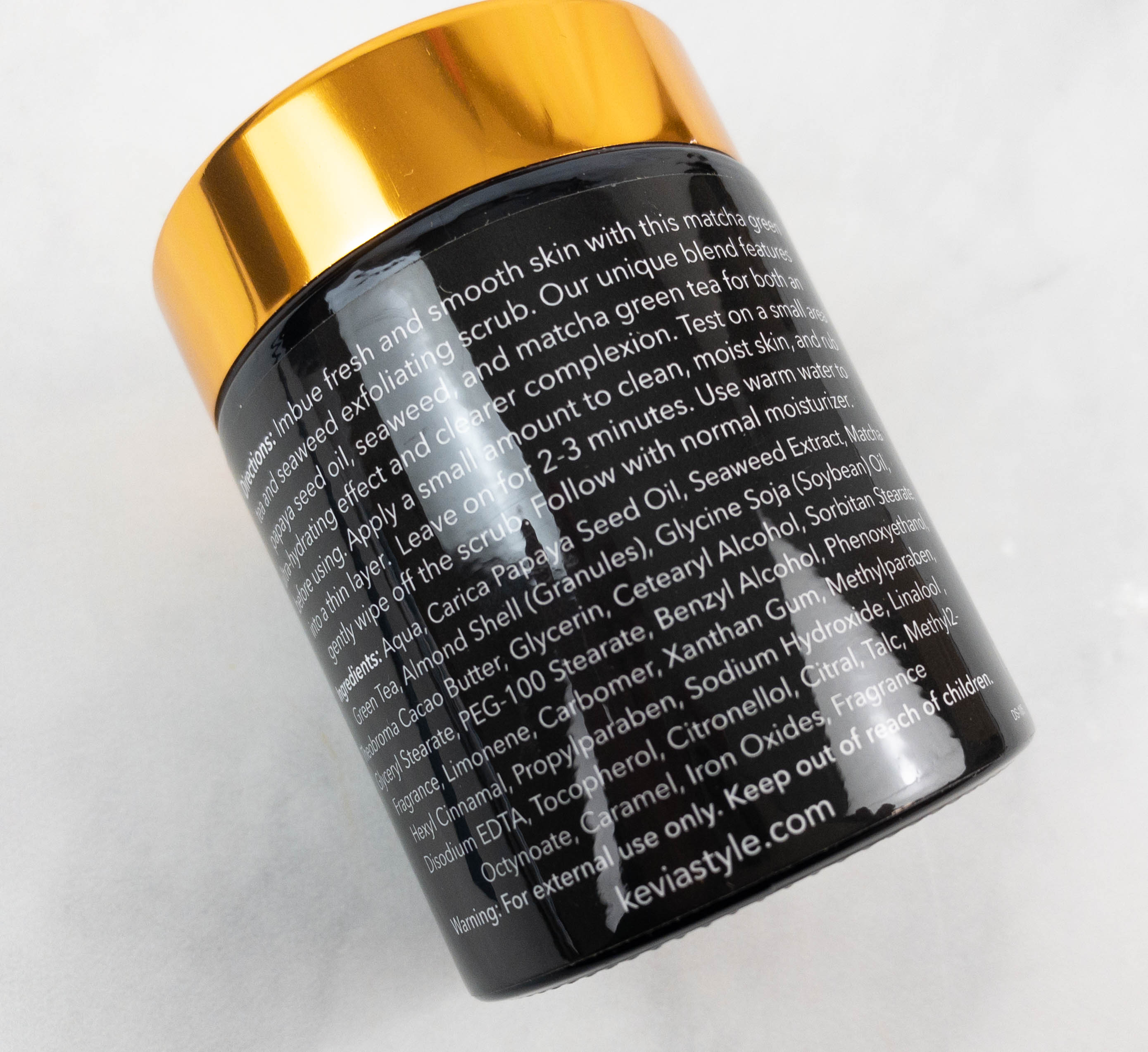 To use, just get a small amount and apply to clean, moist skin. Leave it on for 2-3 minutes before removing with warm water.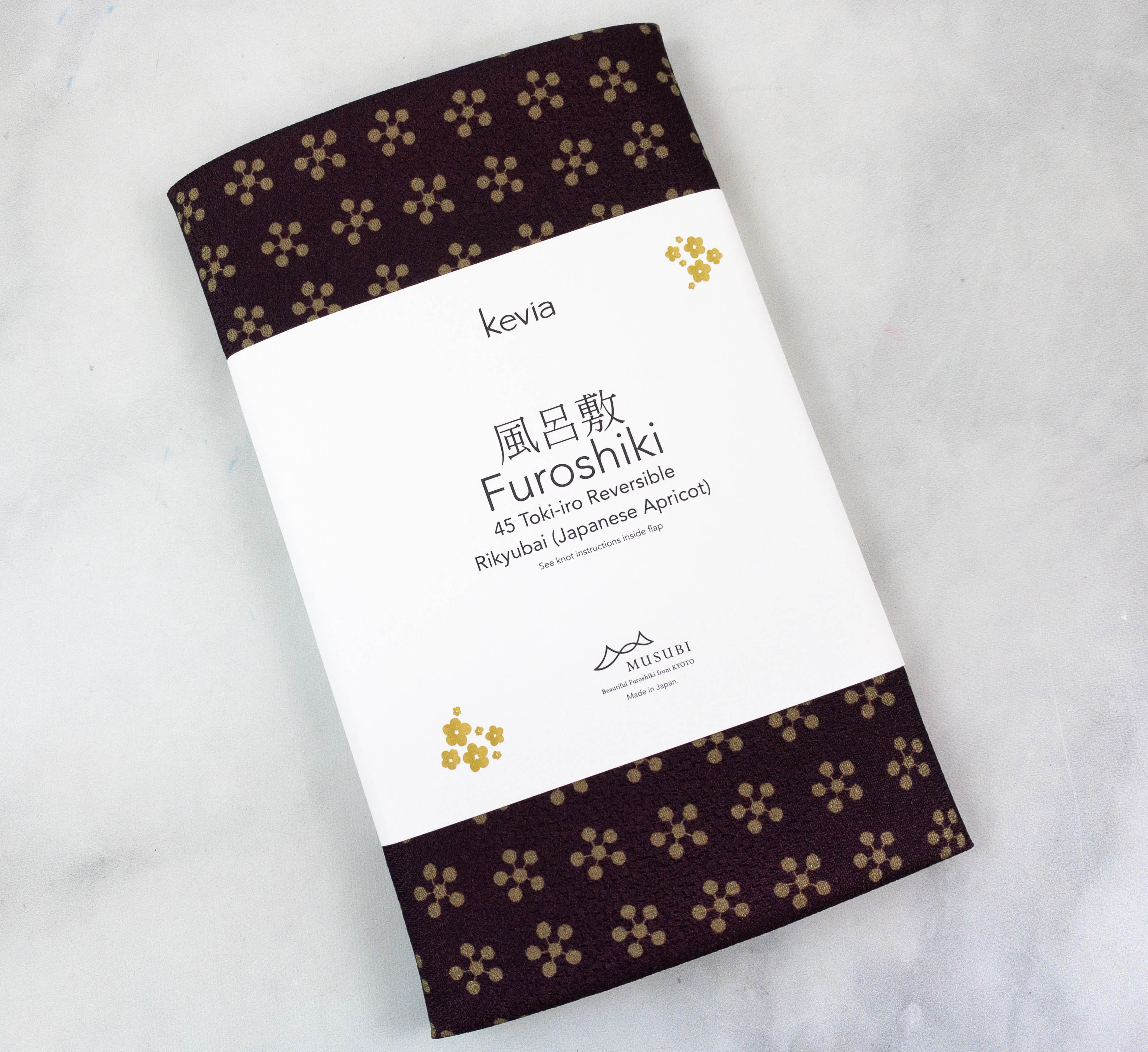 Kevia Furoshiki 45 Toki-iro Reversible Rikyubai. Here's a traditional Japanese item that I'm very excited about!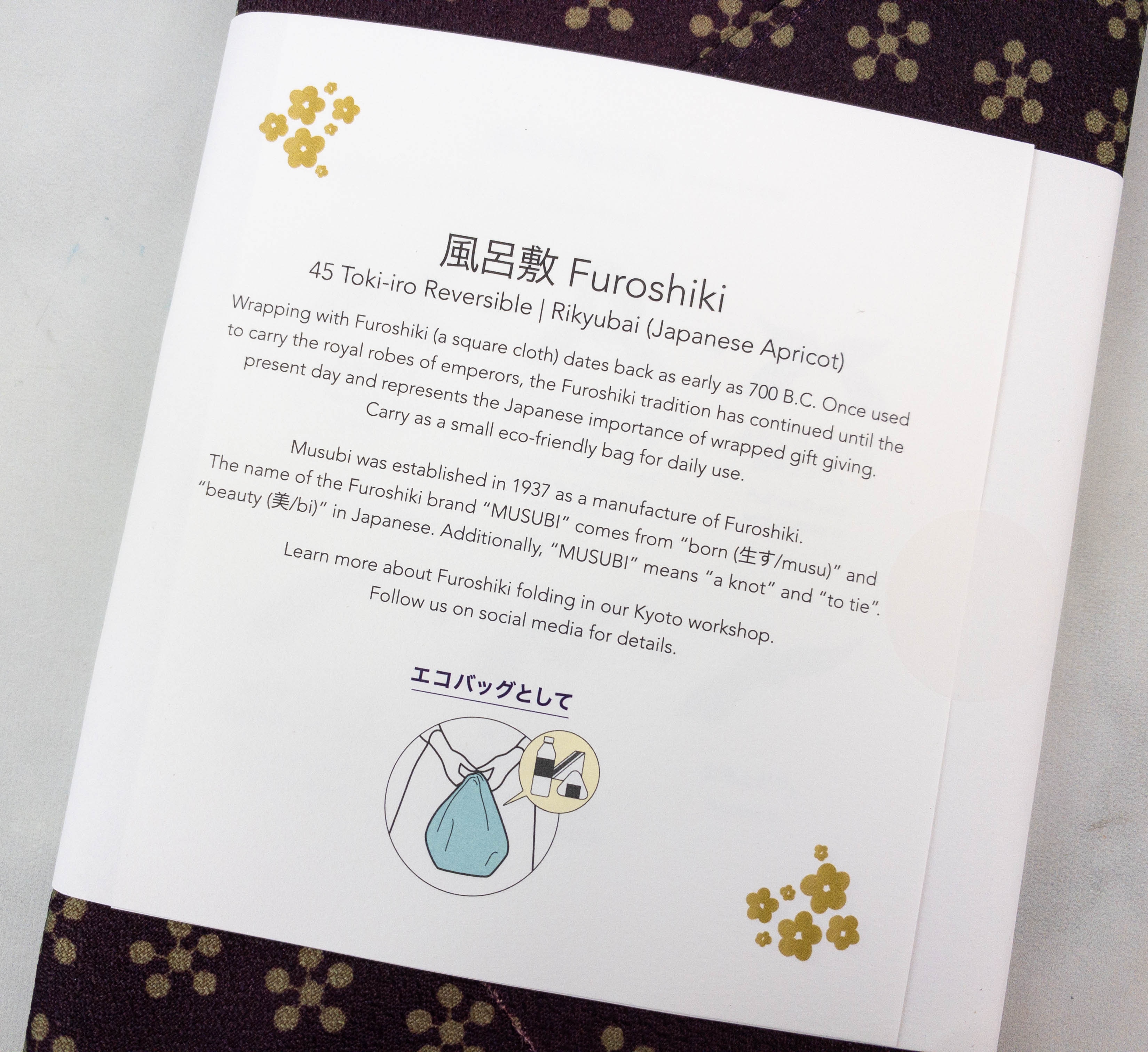 It's a Furoshiki or a square cloth and it's widely used in Japan for wrapping items such as gifts or even bento boxes!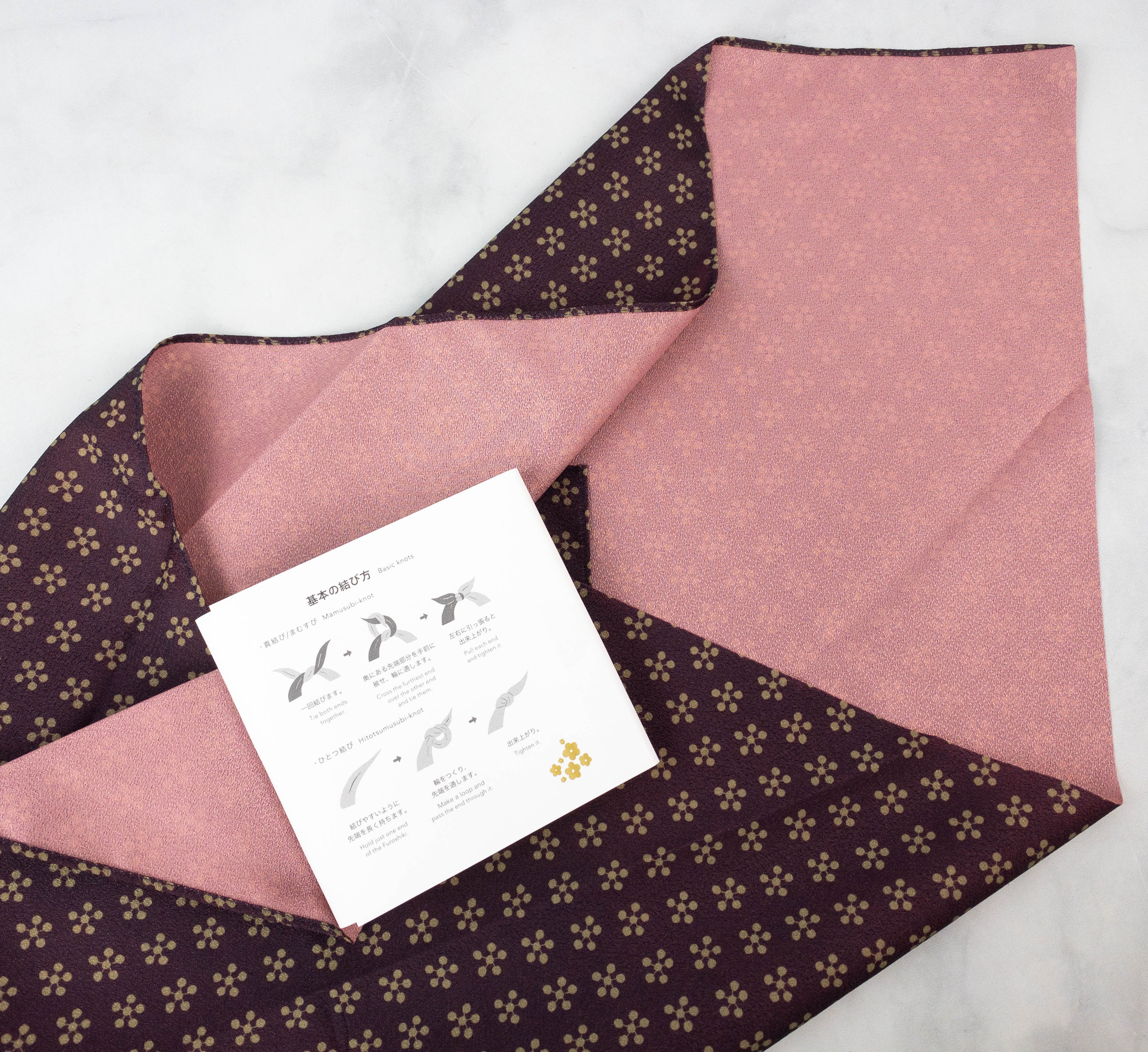 I like the design of this piece because it's simple yet very charming. I also love how they even sent an instruction guide on how to use and fold the item! JourneeBox also offered an online furoshiki workshop in partnership with Musabi. It was led by industry experts and was held in English. The price of this workshop is included in the subscription already!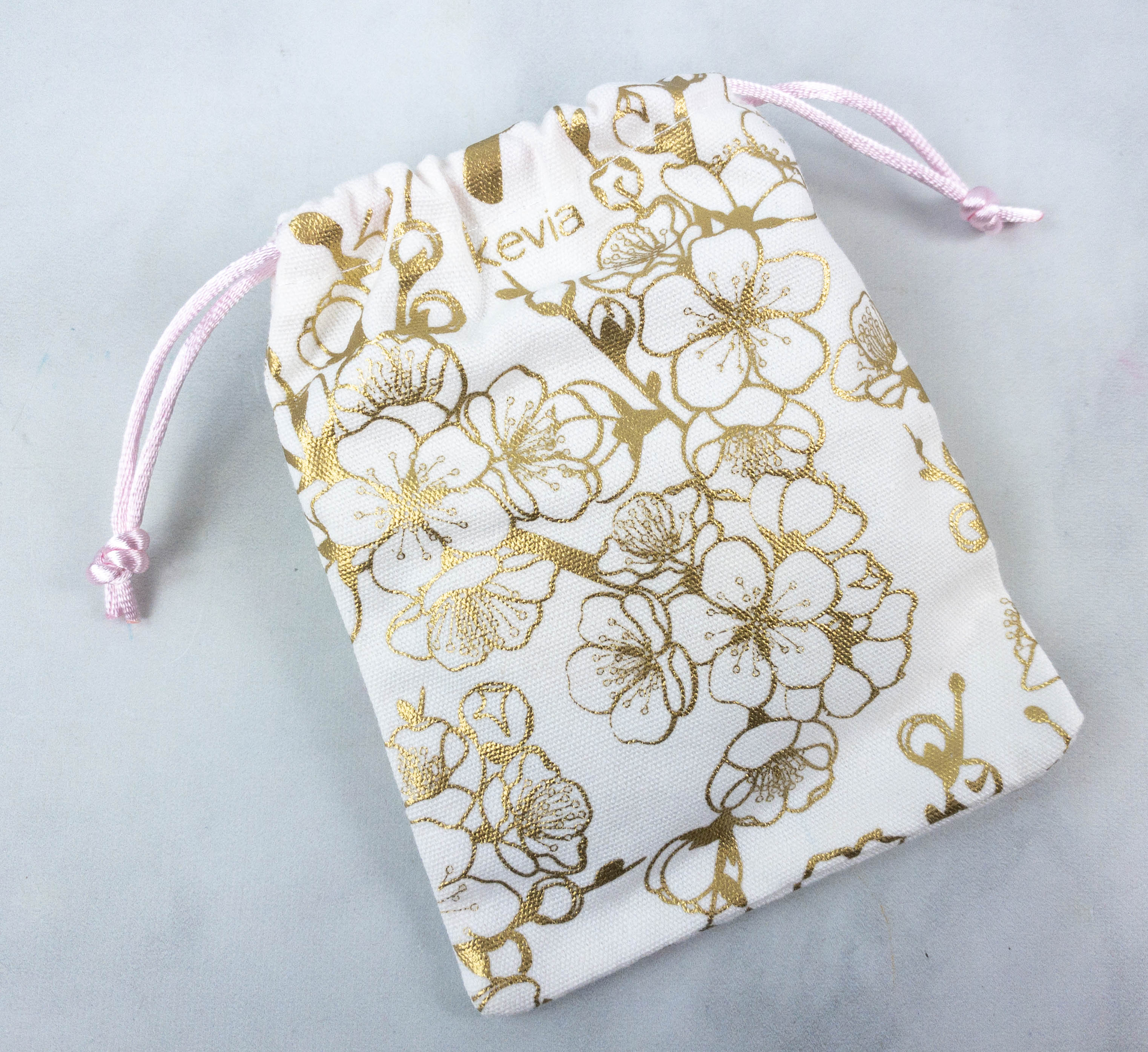 Kevia Earrings. The next item came in its own drawstring pouch container with golden floral prints on it. It even has the Kevia branding on top.
Inside is a lovely pair of earrings! This is a bold pair that you can wear on its own and it can already make a statement. I love the addition of the white pearl because it softens out the whole look.
Kevia Furokishi Handles. I also received these Furoshiki handles which are used along with the square cloth for easier handling when it's already folded. This is made of wood and it has a natural finish which looks really pretty. These handles can turn your usual Furoshiki into a cute little bag that you can even use for daily errand runs!
They also included two variants of tea in this box!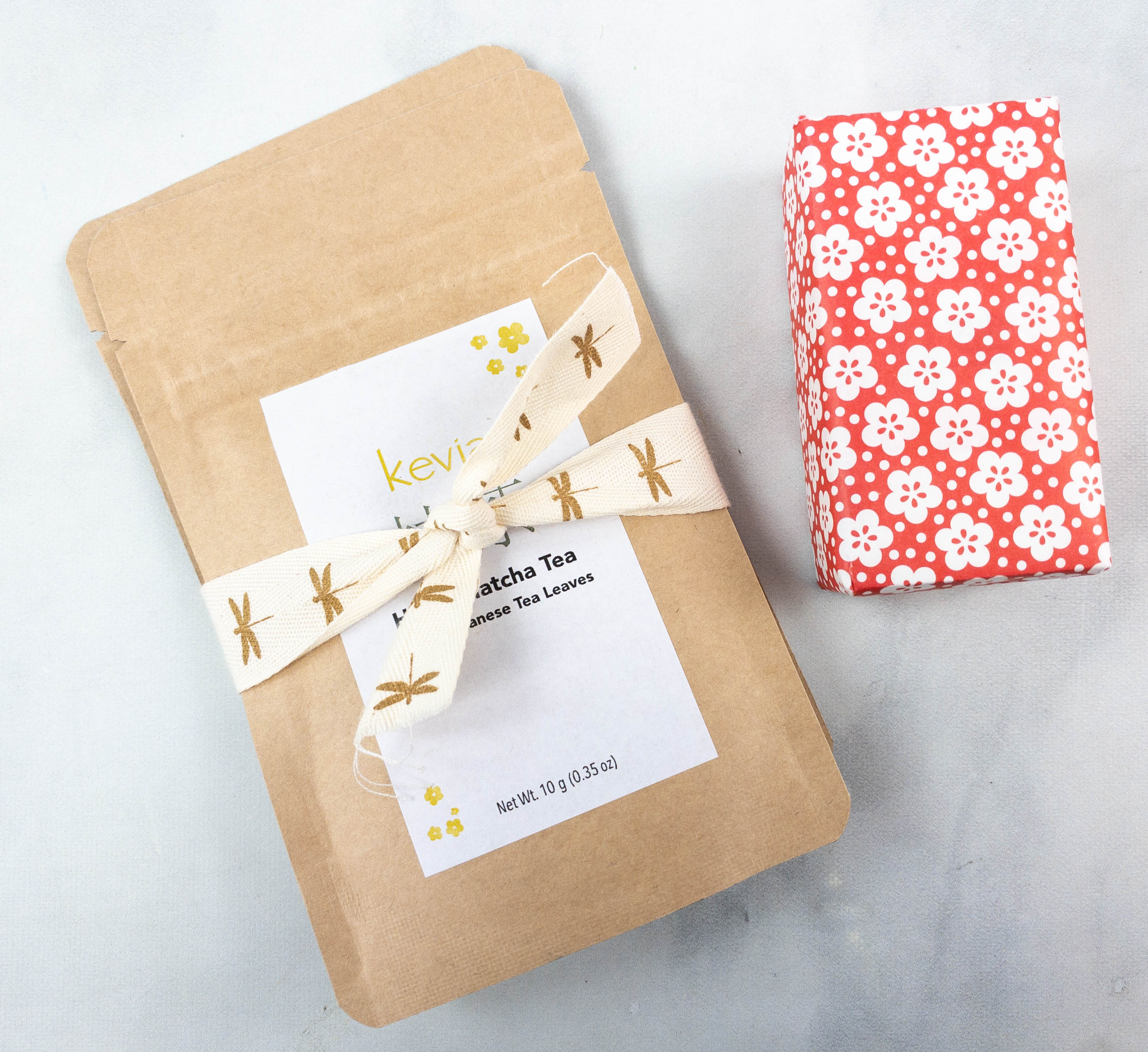 Kevia Ukifume Matcha Tea. This Matcha powder can be used for different treats! Whether you're making a smoothie, baking some cookies, or even just dusting some pastries, this is a great matcha powder that you can use to achieve that amazing matcha flavor.
Kevia Hashi Matcha Tea. Great for brewing tea, this matcha powder has a more deeper matcha flavor. If you want to cut back on coffee and still get your daily dose of caffeine, this would also make a good alternative.
You can find easy and quick recipes at the back of the pouches.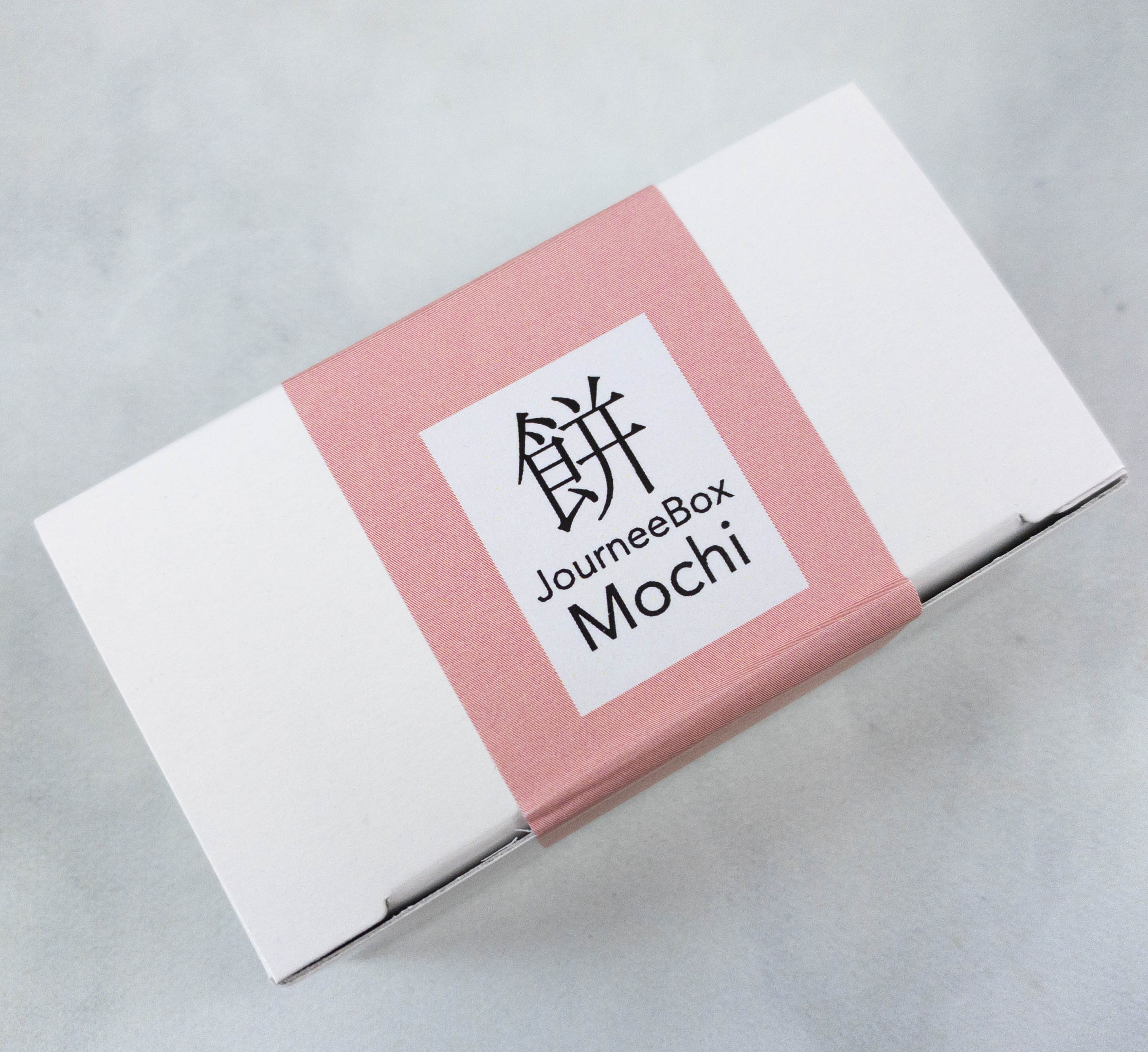 Mochi. Since I received tea, it's just fitting to receive mochi to pair with it. The mochi came in an individual box packaging sealed with a sticker!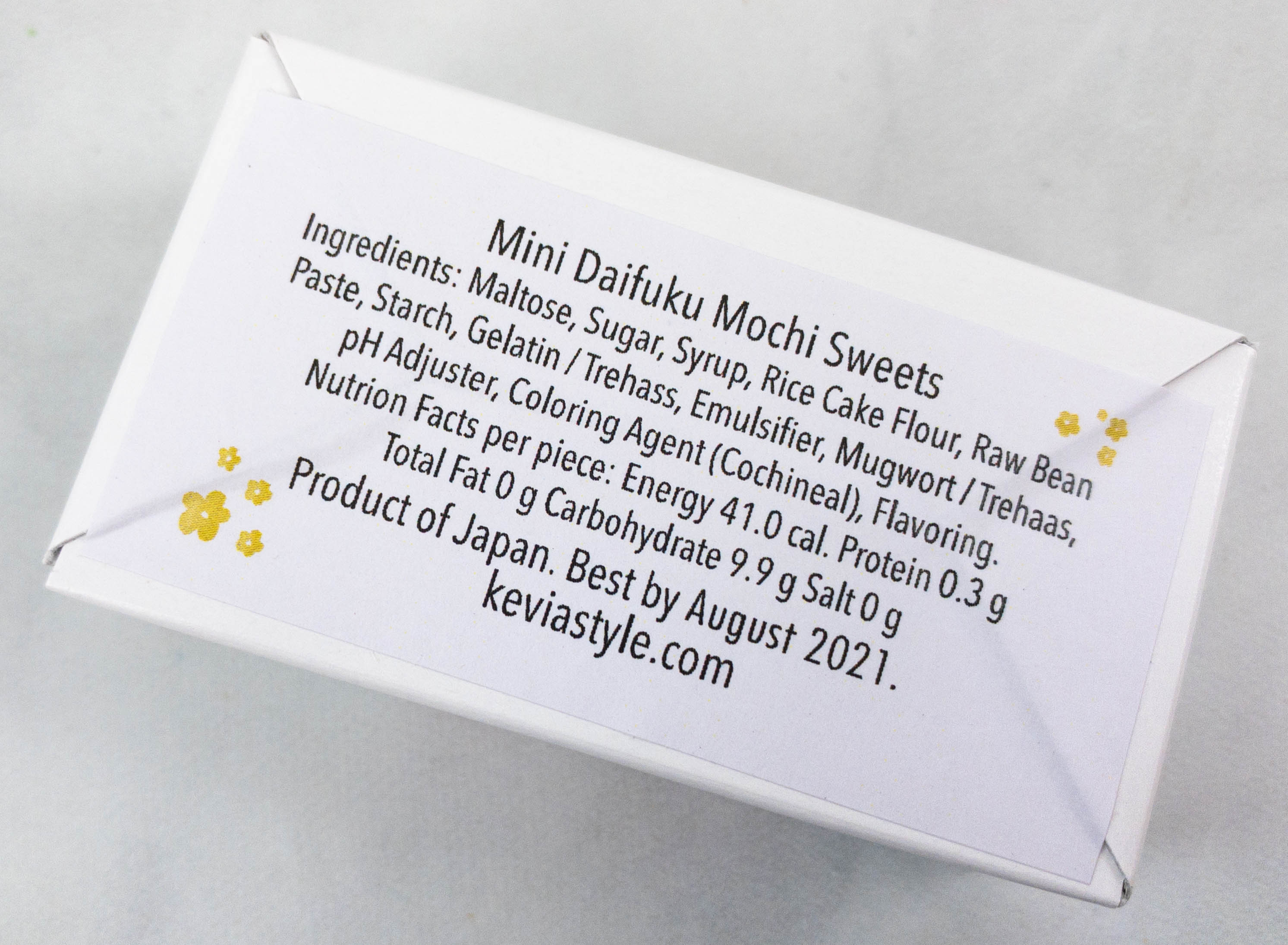 The ingredients are listed on the other side of the box. They also provided a best by date.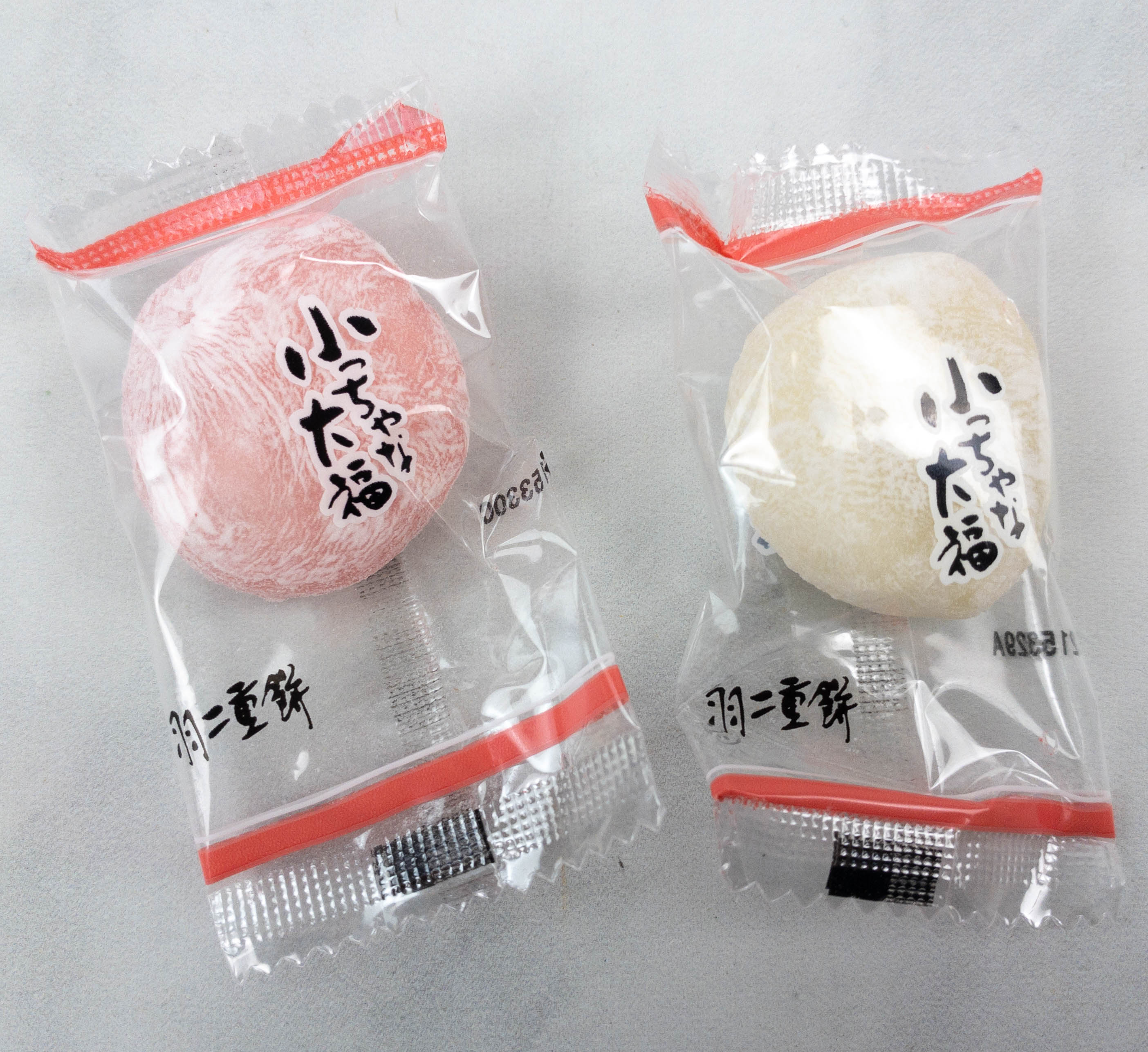 These mochi balls are soft and chewy! They also had just the right amount of sweetness. These are made from rice so eating a few pieces can be very filling. It's a really great dessert or snack, especially when paired with tea.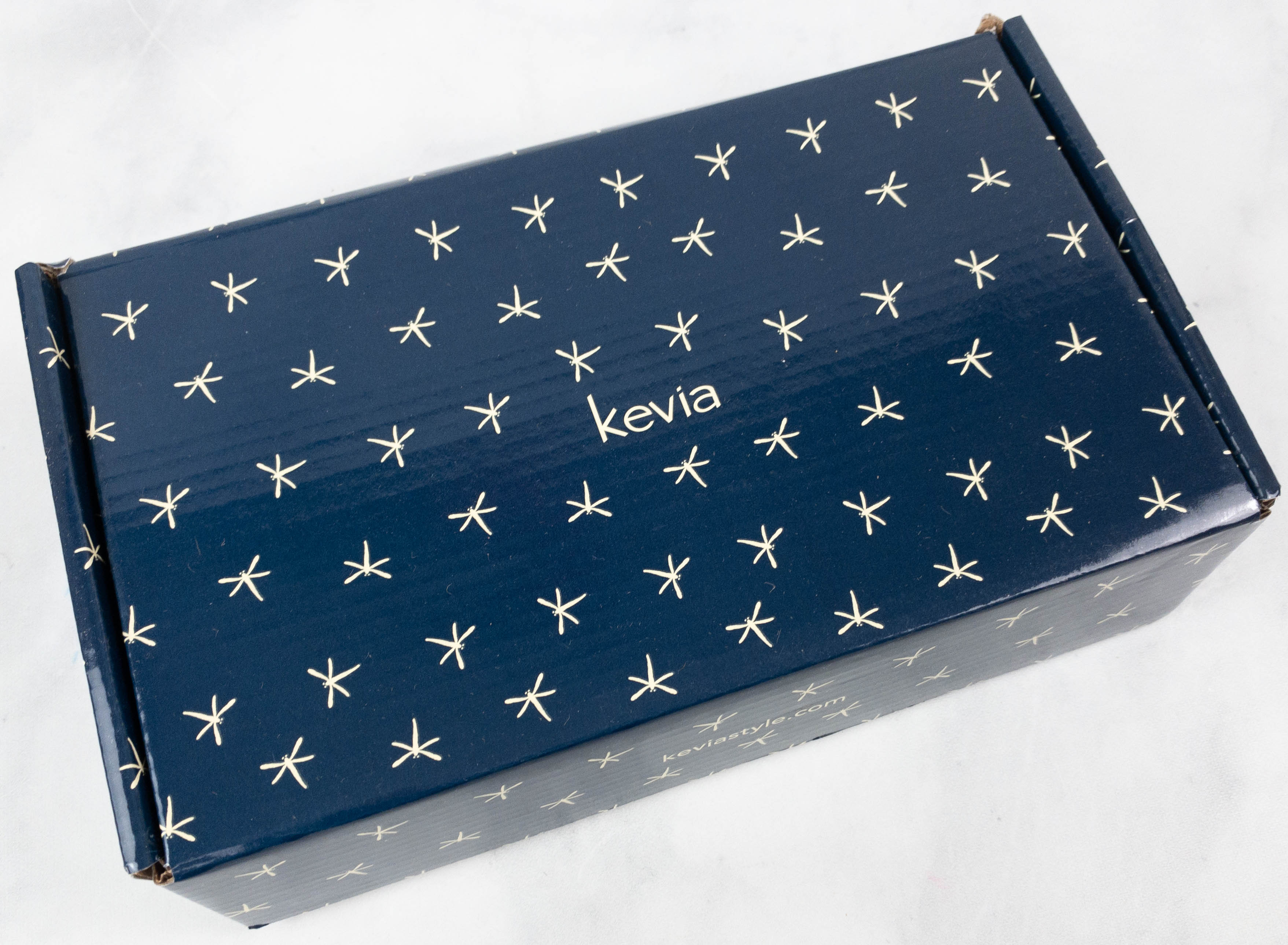 Dish Tray. To complete the Kyoto box, here's a decorative item for the home! It's a dish tray and it came in its own box packaging for extra protection during shipping.
It's a dish tray in an irregular shape and it can be used for holding car keys, jewelry, or even small trinkets. I like its unique look and shiny finish!
I just love how the whole box feels like we got a glimpse of Kyoto, Japan! It was fun to learn more about this beautiful city through all the amazing items, including snacks like mochi and matcha green tea. I like the Furoshiki as well! It's a useful item and it's also fun to learn the traditional way of wrapping things using cloth. If I have to pick a favorite, it would be the dish tray. It's so pretty and unique, it will surely stand out wherever I put it. Overall, I'm satisfied with this Kyoto-themed curation. They did a great job of picking high-quality and functional items, which are all ethically-made and sustainable as well!
What do you think of this quarter's box?