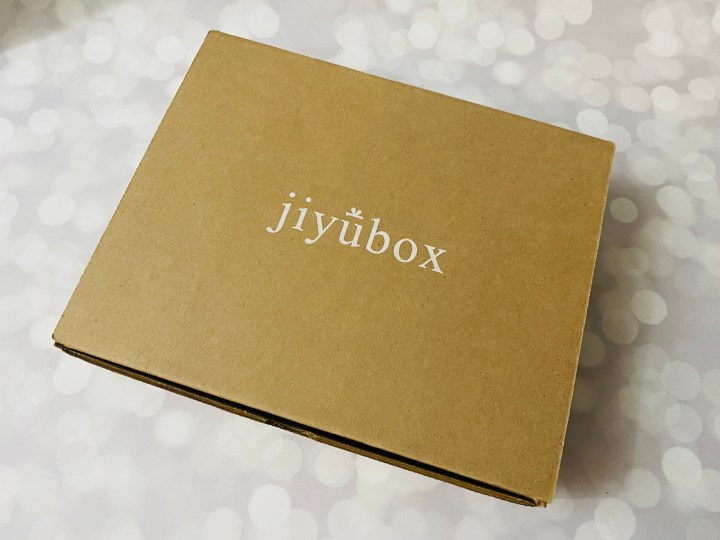 jiyūbox is an exciting Canadian subscription box focusing on natural beauty, self-care, jiyūbox is based in Vancouver (I loooove a local box!) and they feature skincare brands that line up with their mission statement of providing natural, effective, safe skincare and beauty products. Everything included is cruelty-free! The box ships quarterly and in addition to the recurring subscription model they also do one-time personalized boxes to gift.
DEAL: Get 10% off your first box! Use the coupon code HELLOBOX10.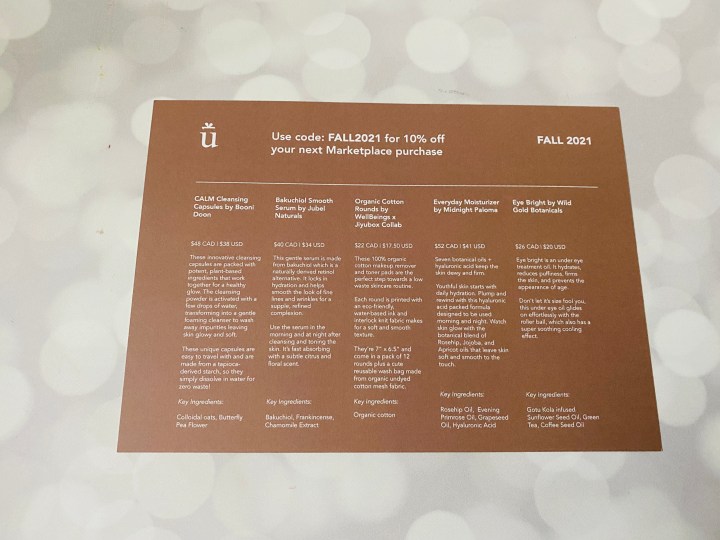 The Fall box has five full-sized items!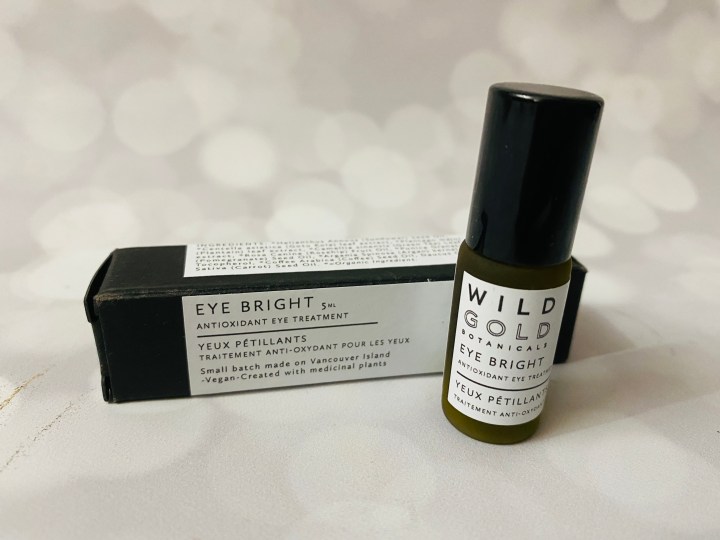 Wild Gold Botanicals Eye Bright ($20 USD) A lovely oil-based eye treatment. It has a rollerball applicator so it's super easy to apply. It hydrates, soothes, and can reduce redness. I've never used an oil-based undereye treatment but I found it was easy to use and it didn't leave my skin feeling too oily. The light blend of oils absorbed quickly.
Jubel Naturals Bakuchiol Serum ($34 USD) I've heard so much about bakuchiol and its benefits but this was my first time actually trying a product. Used as an alternative to retinol, it boasts the same skin smoothing benefits that may soften the appearance of wrinkles. There is also frankincense which is great for redness (anti-inflammatory) and also chamomile which is very calming. This serum sounds like a great alternative for someone with sensitive skin who may be nervous about using retinoids in their routine. It has a herbal, slightly citrusy scent that to my nose is mostly lavender.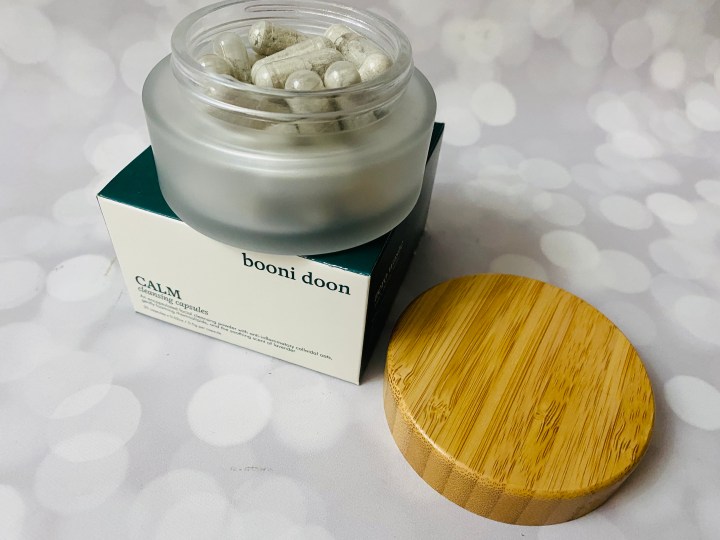 Booni Doon Calm Cleanser ($38 USD) This gorgeous jar holds 35 capsules filled with cleansing powder. The capsules themselves are made of tapioca starch so they safely dissolve with water. Using them is simple – just open a capsule into your palm, add a bit of water, and cleanse your face with a blend of colloidal oats, butterfly pea flower, and lavender. I am OBSESSED with how easy these are to travel with, and I'll be bringing mine over to our cabin to use when I'm visiting, since they take up so much less space than a big bottle of cleanser.
Midnight Paloma Everyday Moisturizer ($41 USD) Vancouver-based Midnight Paloma is one of my favourite local brands (their face mask is my favourite!) and this is a great highlight from their skincare line. It's an everyday wear moisturizer with hyaluronic acid and rosehip to max out hydration. I love the smell and how easily it applies. What I love about this moisturizer is it's not too greasy but it's also not too mattifying, it's just a nice dewy finish.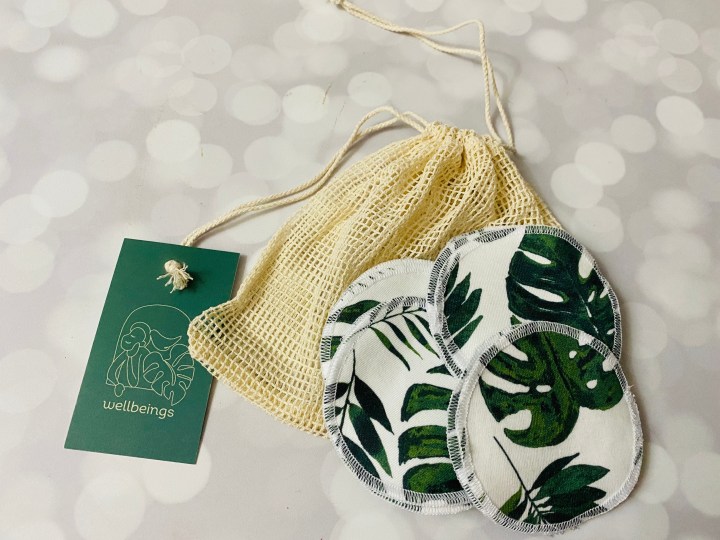 Wellbeings x jiyubox Reusable Cotton Rounds ($17.50 USD) OKAY I am officially in love with reusable cotton circles. I'm one of those people who is guilty of always going and buying the bag of them from the drugstore but I've been trying to make the full-time switch to reusable and these ones are so cute. The set includes a little wash bag to keep them all secure in the laundry, which is the best part as these are both wash and dry safe! (There may be a bit of shrinking). These are going with me to our cabin, because I ALWAYS forget to pack cotton squares when I go and end up using toilet paper, haha..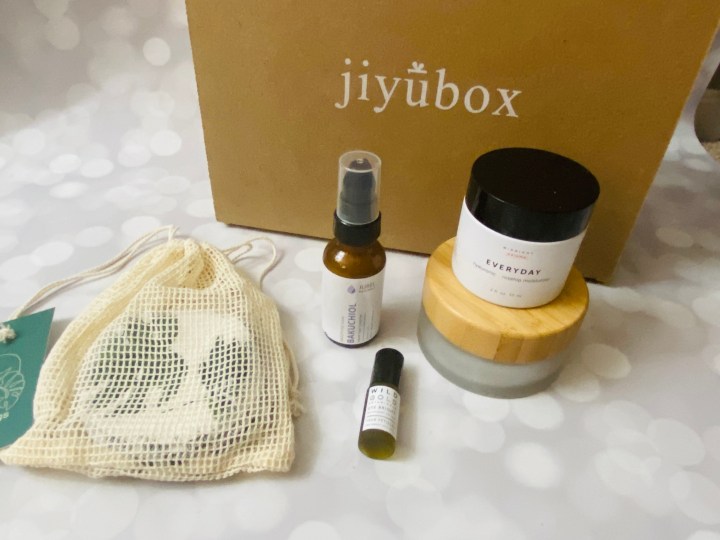 The Fall Box was awesome! My faves definitely had to be the eco-friendly items like the face cleanser and the cotton rounds but honestly I loved everything. For five full-size products the value here is undeniable! I love that Jiyubox likes to include a collab item or an exclusive as it adds to the uniqueness of the box. I can't wait to see what they have in store for winter!
What did you think of this  subscription?