Ipsy has an amazing and super rare deal for new subscribers!
Get FREE month of Refreshments when you subscribe to any Ipsy subscription – that's up to $18 value! No coupon needed, just use this link to subscribe.
Get a FREE Month of Refreshments at Ipsy!
Ipsy offers three subscriptions – the $12 Ipsy Glam Bag that includes 5 beauty products worth $50+, the $25 Ipsy Glam Bag Plus that includes 5 full-size products worth $120+, and the $55 Ipsy Glam Bag X (an upgrade of $43 to the Ipsy Glam Bag) that includes 8 full-size products worth up to $529! See all our Ipsy reviews and Ipsy Refreshments review to find out more!
P.S., Starting in October, membership prices will increase from $12 to $13 for the Glam Bag, and from $25 to $28 for the Glam Bag Plus.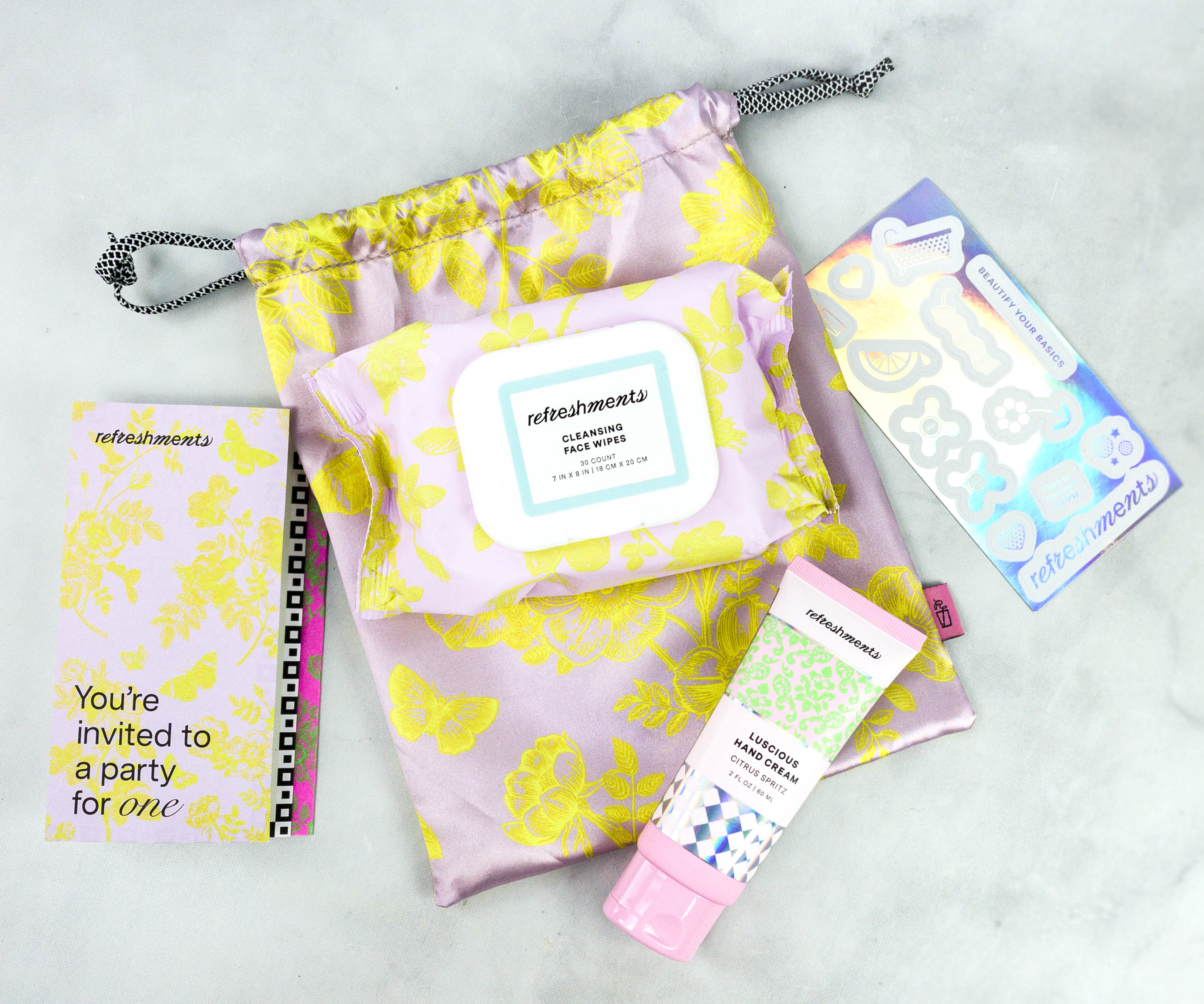 Ipsy Refreshments is a personal care subscription that provides essentials for everyday routines as an add-on to your monthly Ipsy subscription. You'll be billed separately but your items will ship together. They promise that every item in their Refreshments collection are always vegan, cruelty-free, paraben-free, phthalate-free, sulfate-free, formulated without gluten and nut allergens, and clinically, allergy and dermatologist tested. To ensure this, the products go through a strict examination process according to a standard set by BFA Clean Standard. This is to make sure they don't contain any of the 1800 ingredients that may have potential negative health impacts.
Refreshments is all about banishing boring personal care routines by delivering sparkling clean, sustainable, high-quality products that jazz up any bathroom. Get to know the magic behind what goes into Refreshments so you can indulge in your Party for One, and feel good about it!
Are you getting Ipsy?