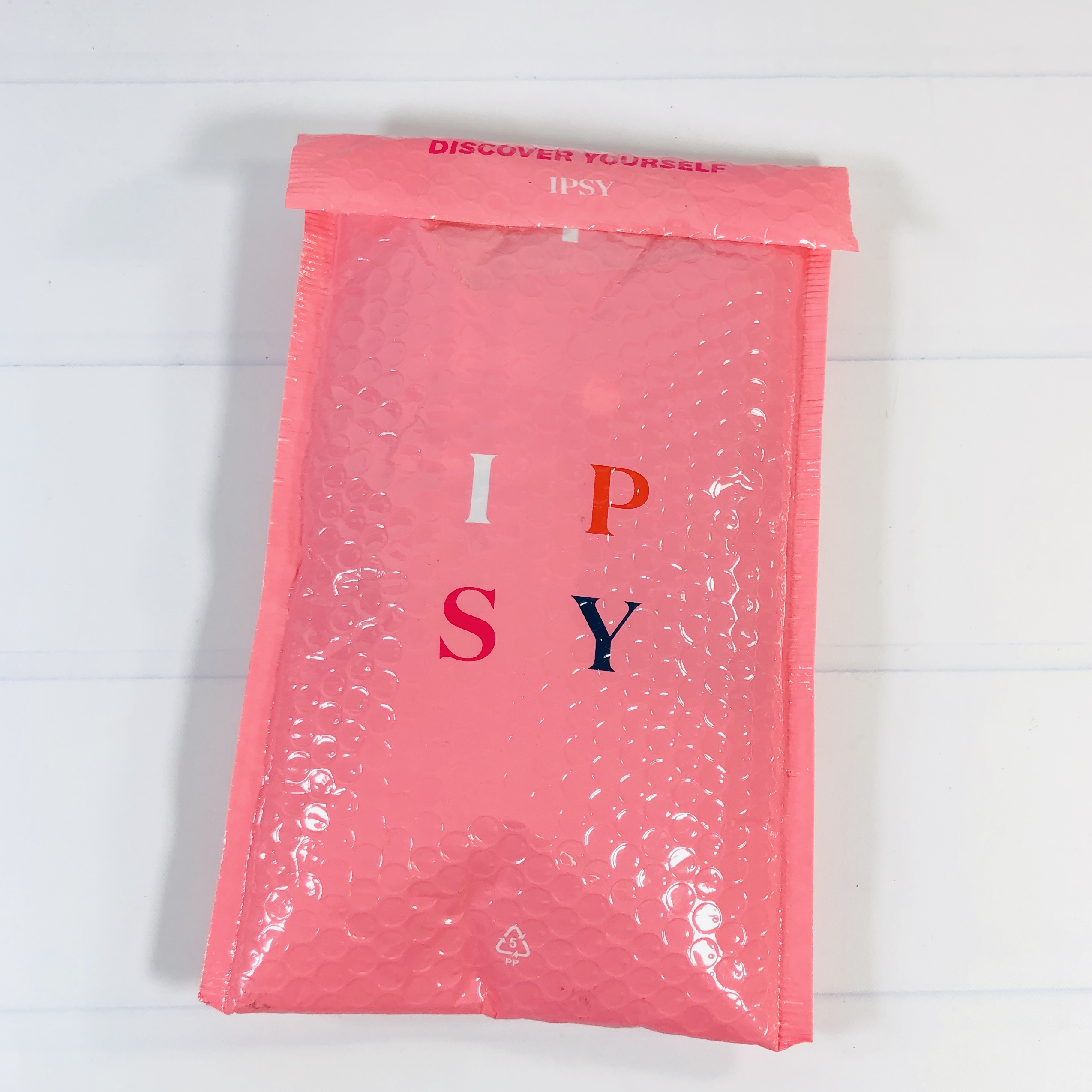 Ipsy is a monthly beauty subscription. You get five makeup, beauty, skincare, and hair care items in a cute bag for $12 a month! It's the most popular subscription box and a great way to sample new colors and beauty brands that you may have never heard of, as well as some of the bigger names. Ipsy also offers a Glam Bag Plus for $25 a month. They recently launched Refreshments and in February they introduced the quarterly Glam Bag X.
IMPORTANT NOTE: The price for the Glam Bag has increased to $13, while the Glam Bag Plus is now $28. Please check the FAQ's section on Ipsy to see when and how much the price will increase if you have an annual subscription.
Anyone who signs up on or after September 17, 2021 will pay $13/month for the Glam Bag or $28/month for Glam Bag Plus. The price for Glam Bag X remains the same at $55. If you're currently on a monthly plan, your membership price will increase on October 1, 2021.
There are many bag variations every month for Ipsy – log in to your account to check out how-to videos and tips for your products.
IPSY was founded on a singular mission: to inspire individuals around the world to express their unique beauty. Everything we do is to support you on your journey to self-discovery, so you'll feel confident letting your unique beauty shine every day.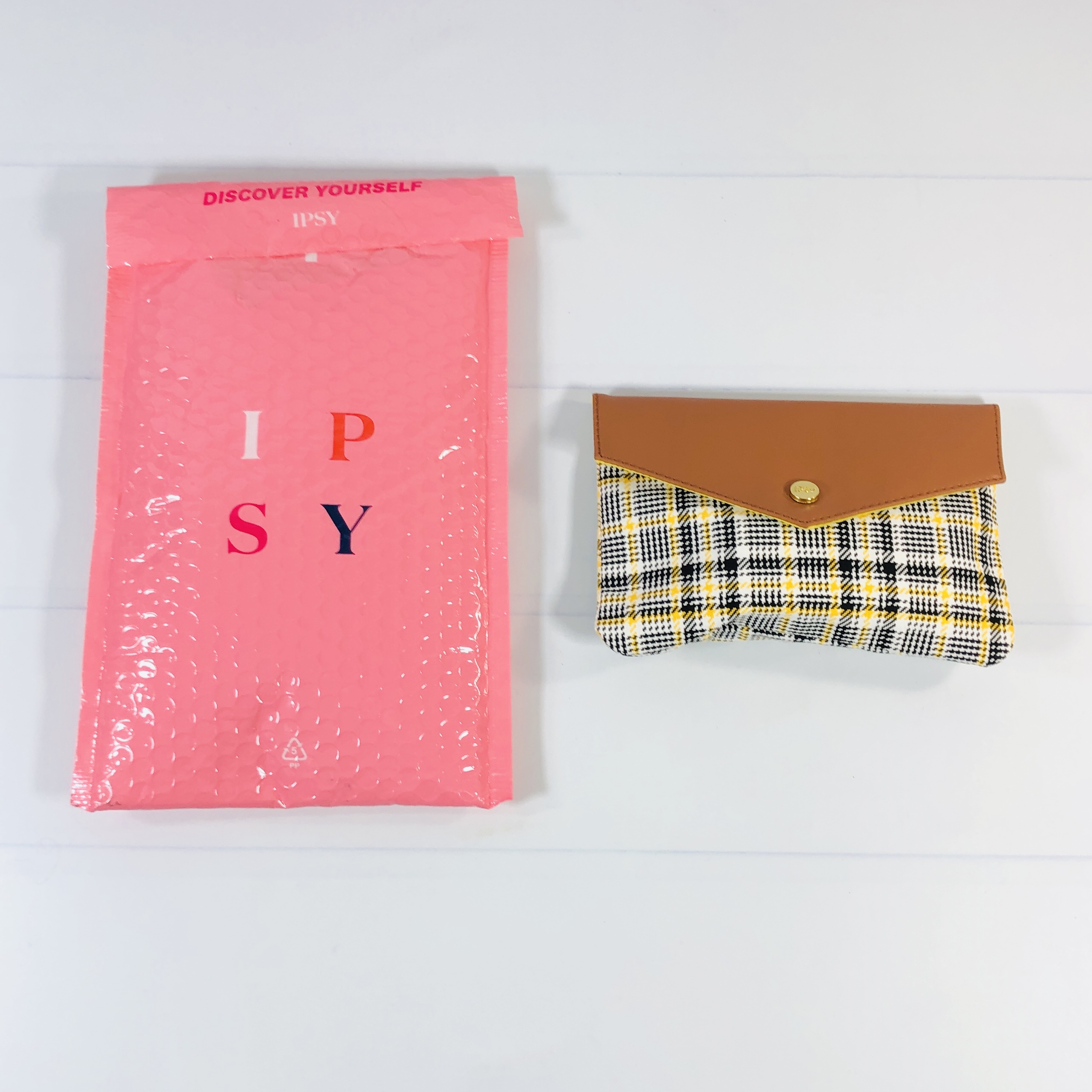 Most of my items were inside the cute makeup bag but make sure to double check the mailing bag, sometimes larger items (like makeup brushes) can be found there.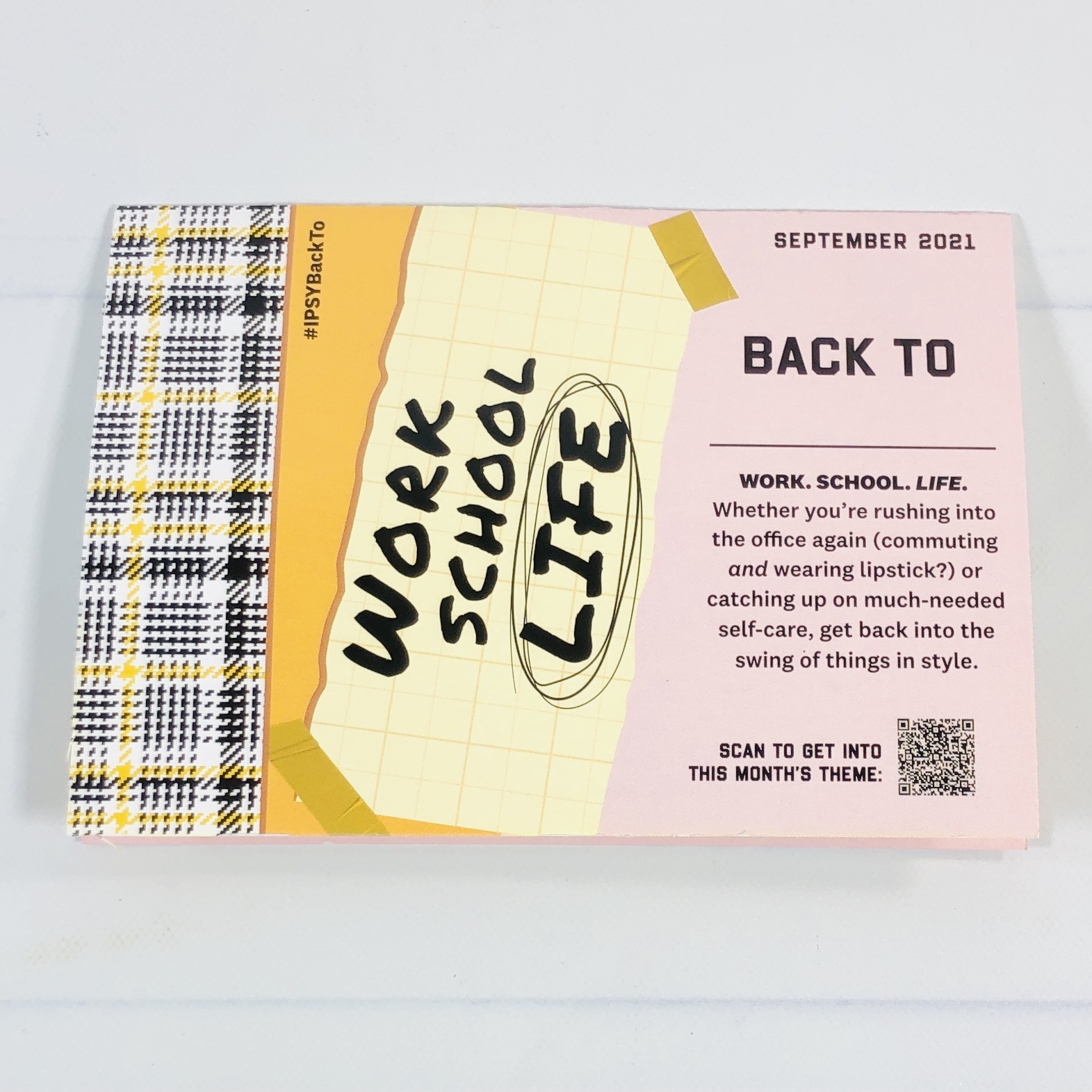 The theme for September is Back to ________.
Inside Ipsy listed my products and a brief description plus the MSRP of the full sized product, but keep in mind that 3 out of 5 of my products were deluxe samples and we gave them a value based on their size.
The back of the card mentioned  some upcoming giveaways for Ipsy's 10th birthday next month!
Don't forget that you can rate your items and you earn bonus points when you do that, so you can get additional products in your bag. All subscribers now have the chance to pick a product for their next bag – just log in on choice day and pick one!
Ipsy Glam Bag The September bag looks pretty classic. It is an envelope style and the flap looks like faux leather.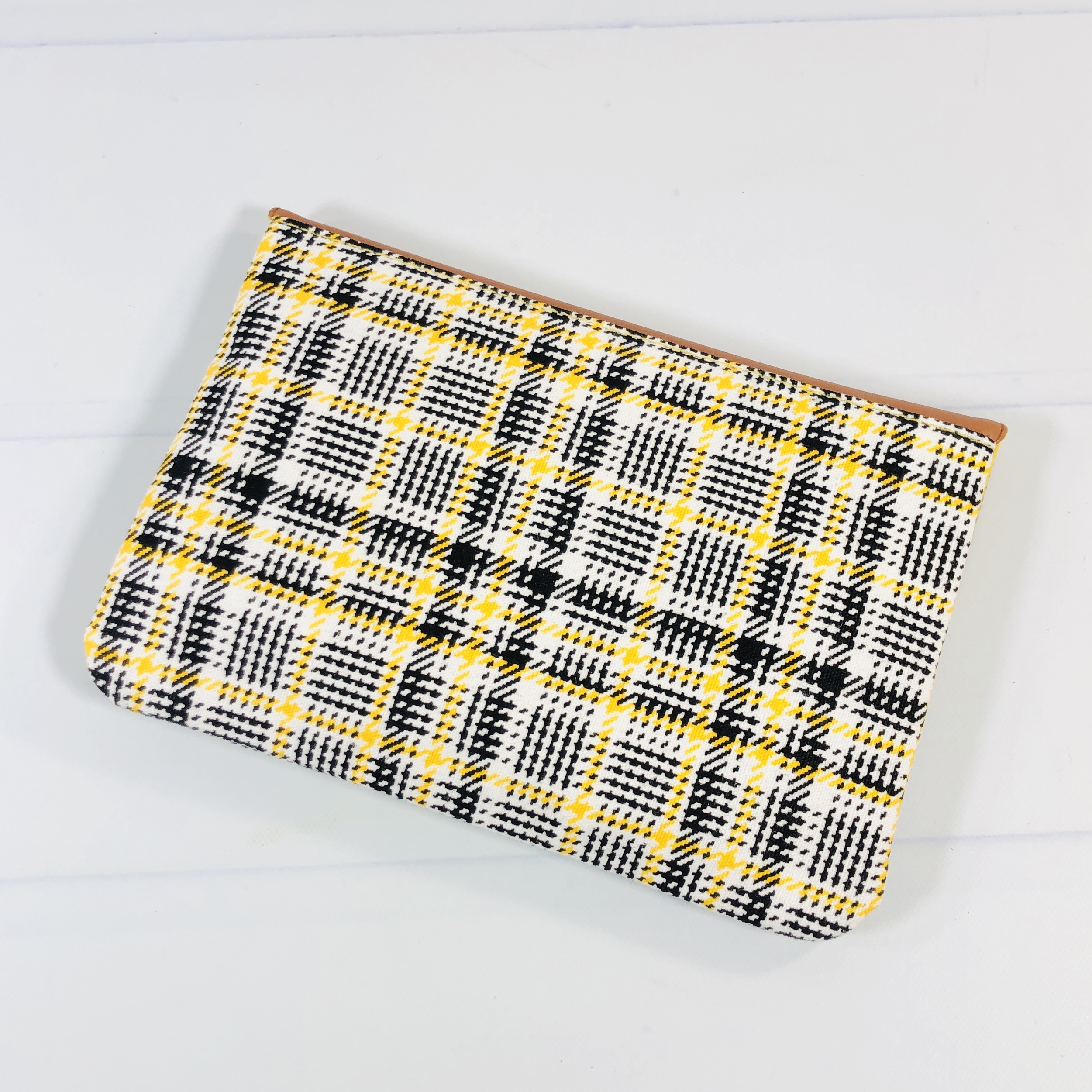 The pattern looks like a hound's-tooth plaid and is in shades of black, yellow, and white. It has drawn comparisons to (and was inspired by) Cher's outfit in the '90's movie Clueless.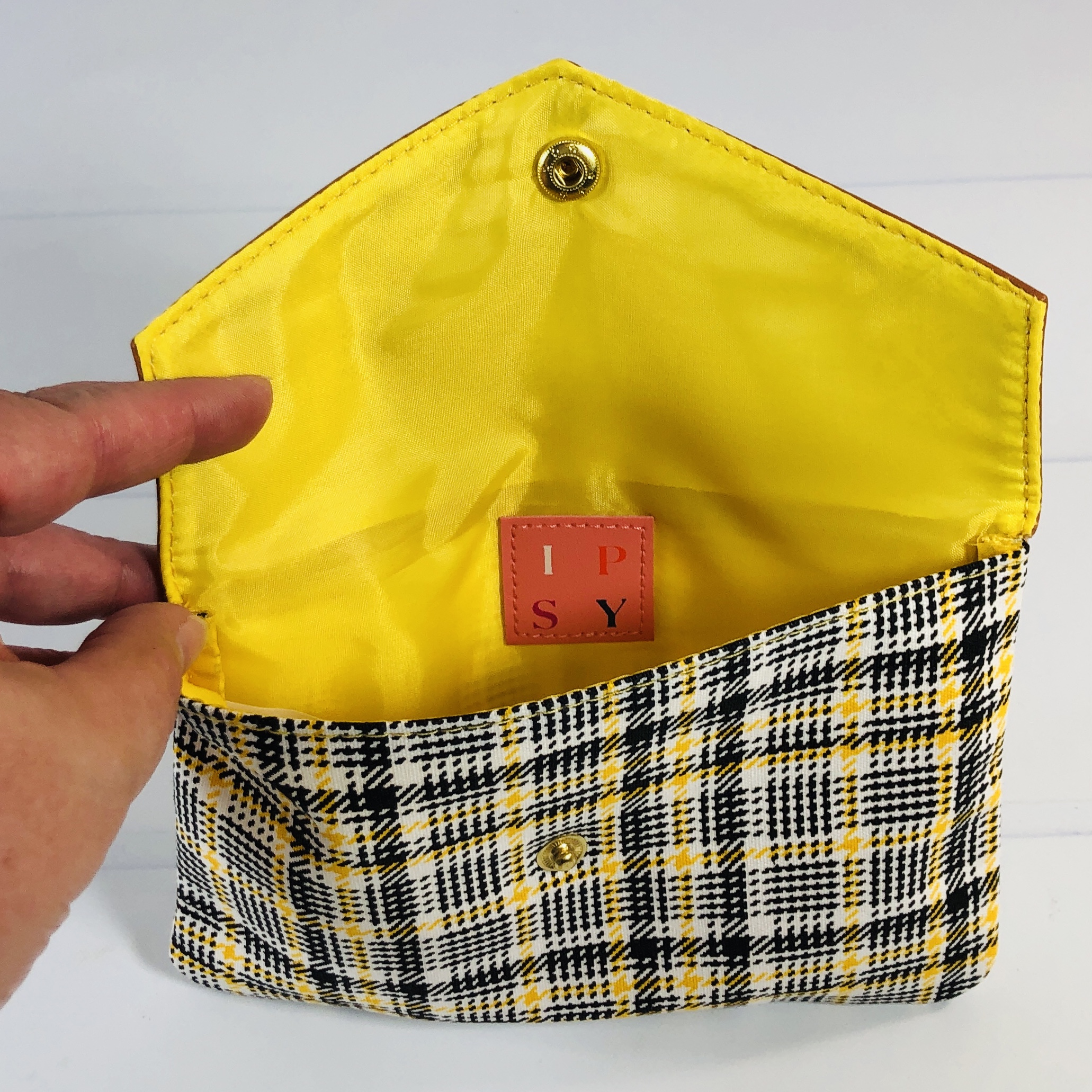 It's lined with yellow polyester fabric and the Ipsy logo is sewn inside. It has a snap closure.
It's a cute bag and holds all of my new products!
Everything in my September Ipsy Glam Bag!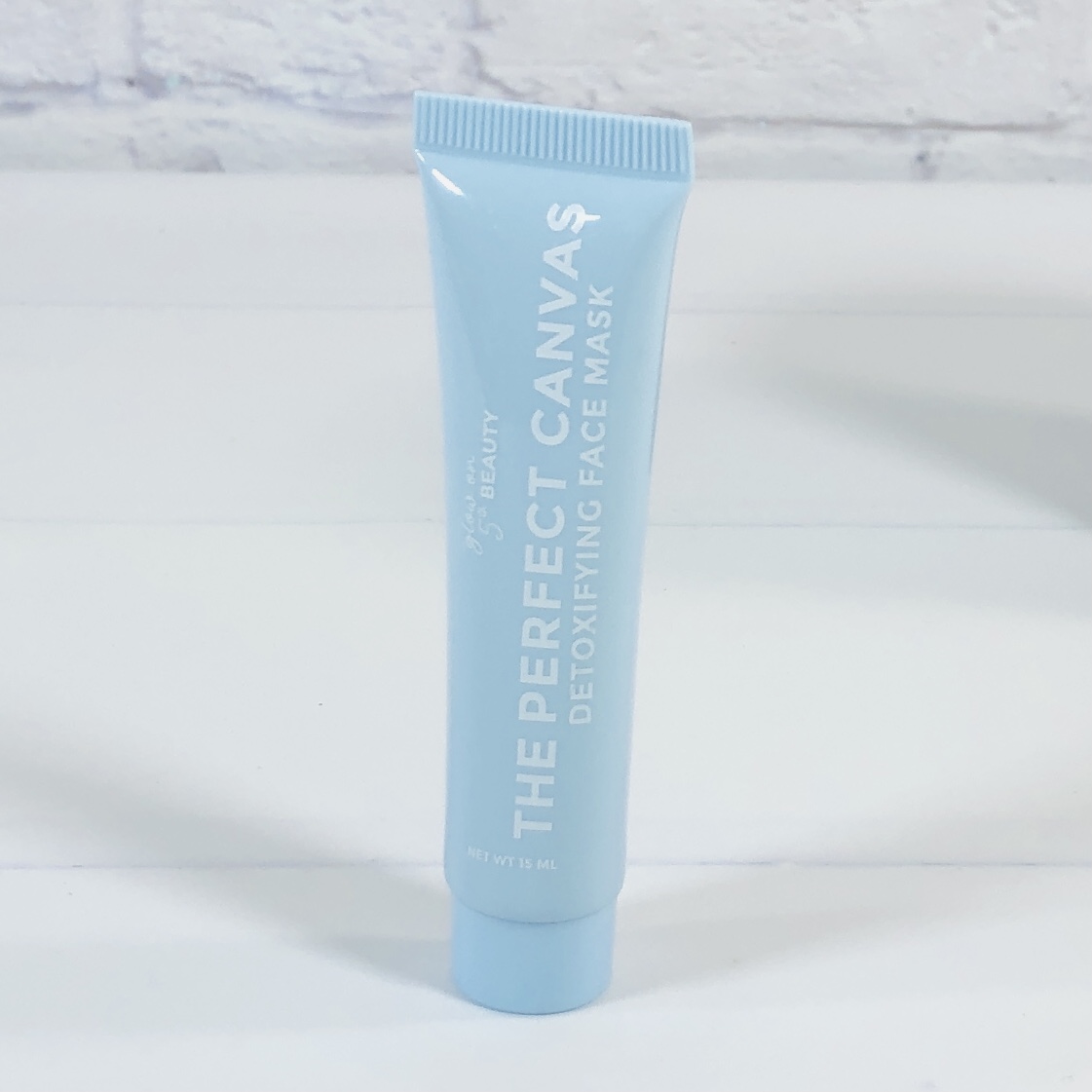 Glow On 5th The Perfect Canvas ($4.50) This is a clay-based wash off mask that is supposed to draw out impurities from the skin, which to me means oils and dirt.
I looked up the ingredients under my account on the Ipsy website. This is made with glycerin, cica, and green tea extract. It also has parfum, which is an umbrella term and unless it's derived from essential oils may not be as clean as promised, and it smells floral and powdery but isn't a strong scent. Apply to clean skin and leave on for 10-20 minutes before rinsing. Sometimes clay masks dry down and become powdery, but this one dried into a glue-like consistency, although it was easy to rinse off.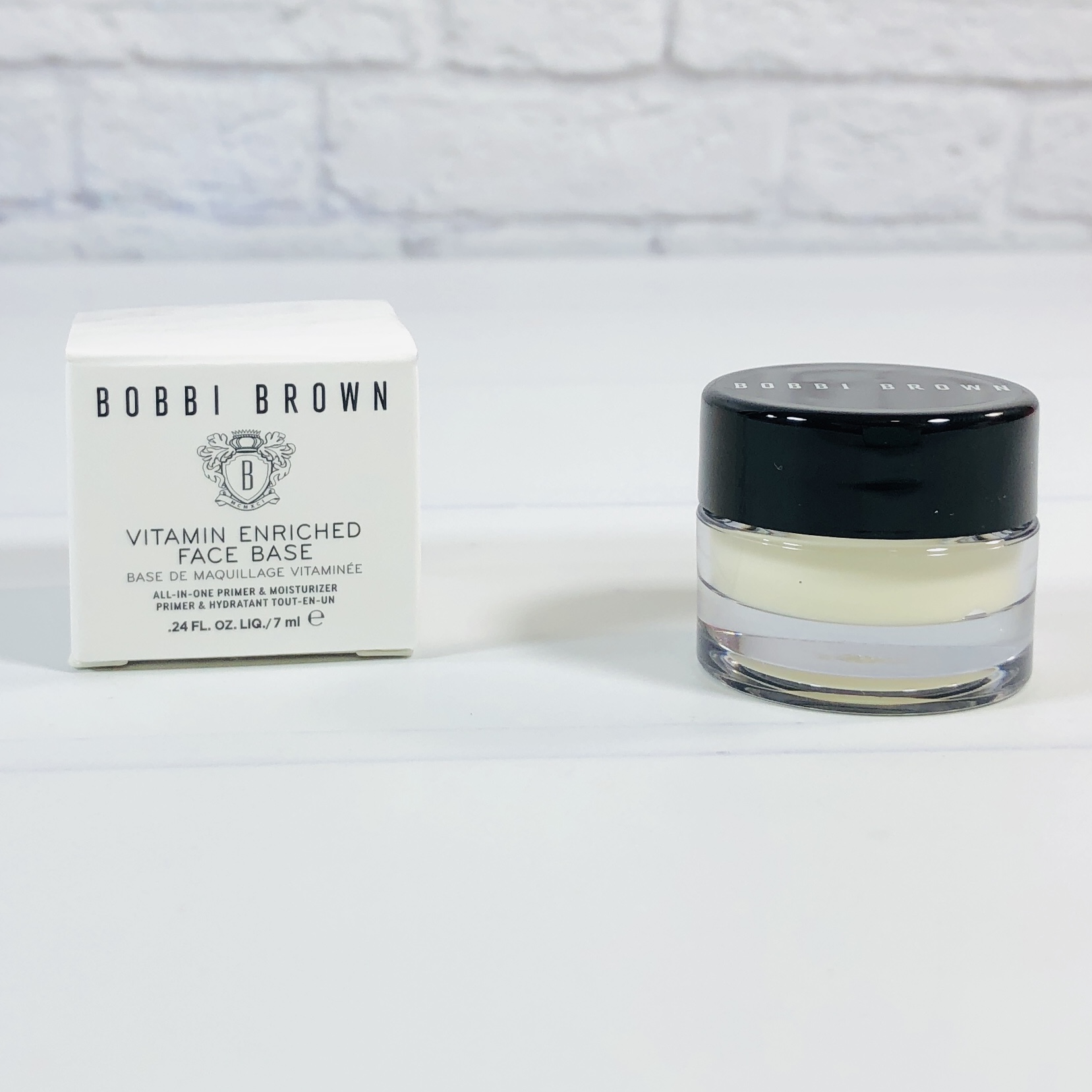 Bobbi Brown Cosmetics Vitamin Enriched Face Base ($9.33) is a priming moisturizer best for those with normal to oily skin.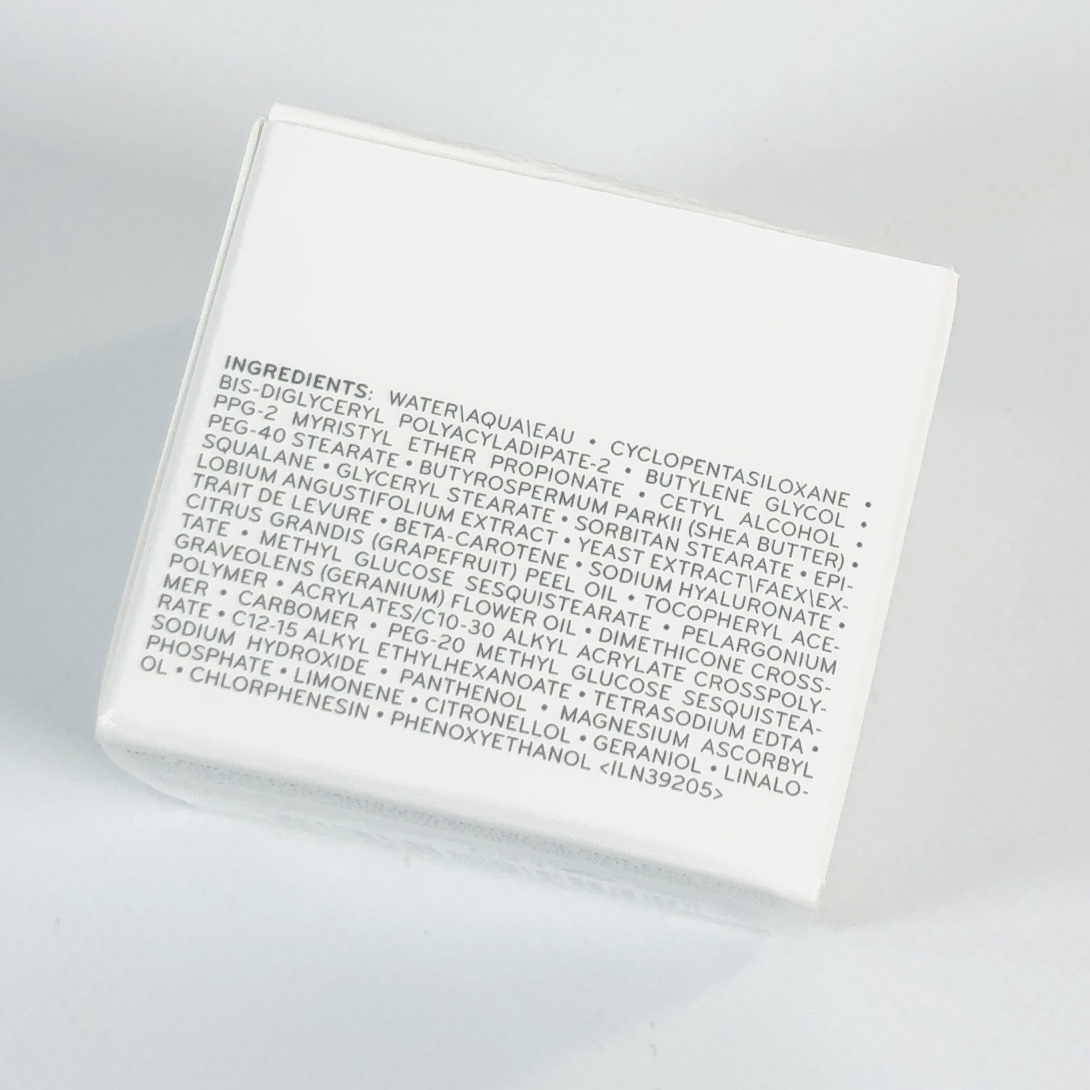 Here are the ingredients and they include shea butter, beta carotene, and dimethicone and it looks like the scent comes from grapefruit and geranium essential oils. This primer is supposed to provide antioxidants to fight off environmental aggressors.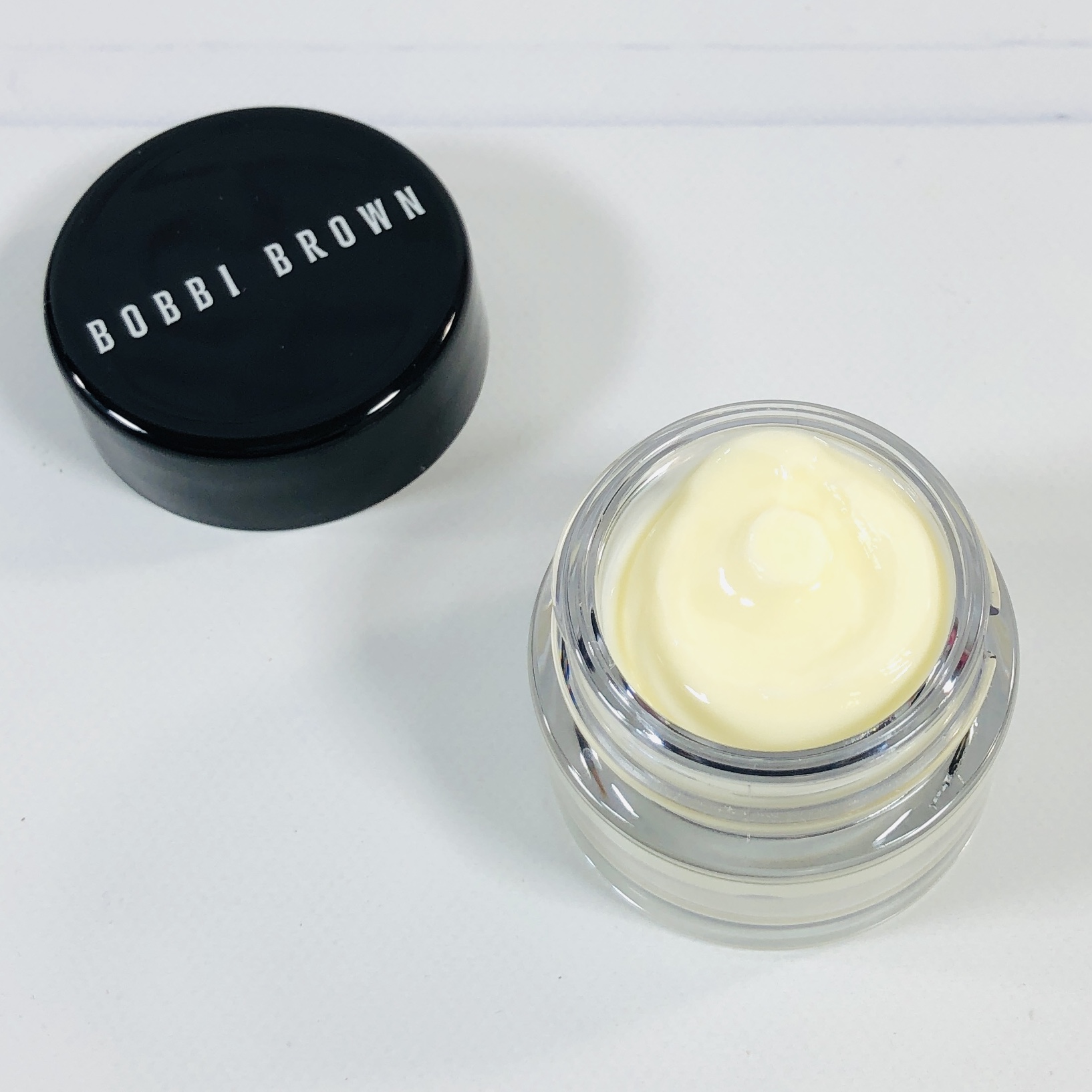 It feels buttery as it goes on but quickly dries down and feels non-greasy. It smells rather strongly of geranium.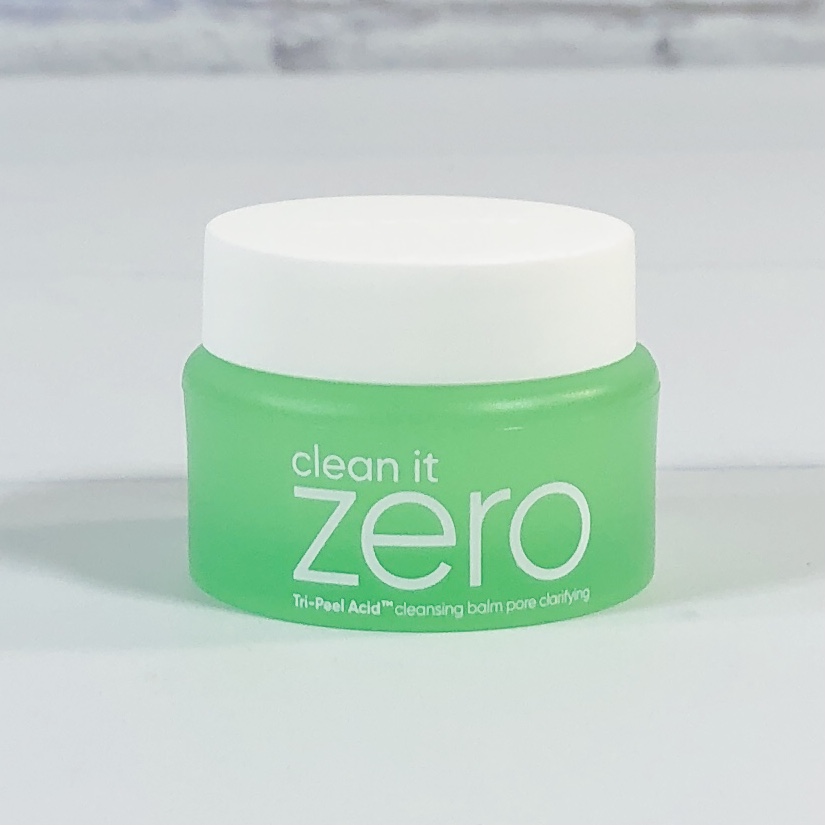 Banila Co Clean It Zero Pore Clarifying Balm ($1.54) This was my Choice item for September. I didn't realize it was for oily skin, I chose it because I like balm cleansers and have tried a Banila balm in the past and really liked it.
Some of the ingredients that I recognize are jojoba oil, salicylic acid, tea tree extract and oil, and bamboo extract.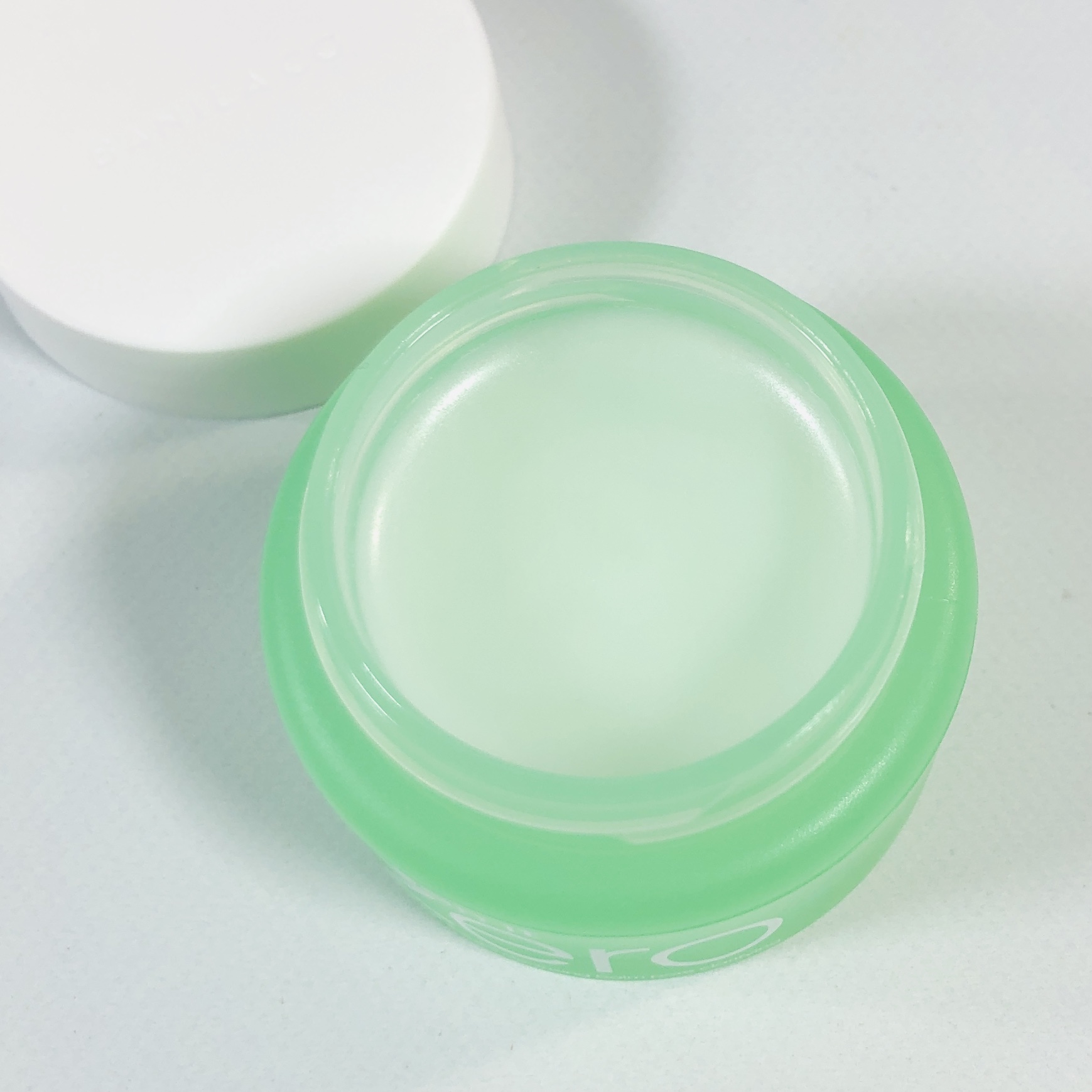 It's a buttery balm. I scooped some out and massaged it onto my face to dissolve my face makeup (I didn't apply water first and I didn't use on my eyes). It smells like tea tree, which is kind of medicinal. Once you touch it with water and a wet washcloth then the balm turns milky and is easy to wash away. I followed with a second cleanser to remove all traces of makeup and balm.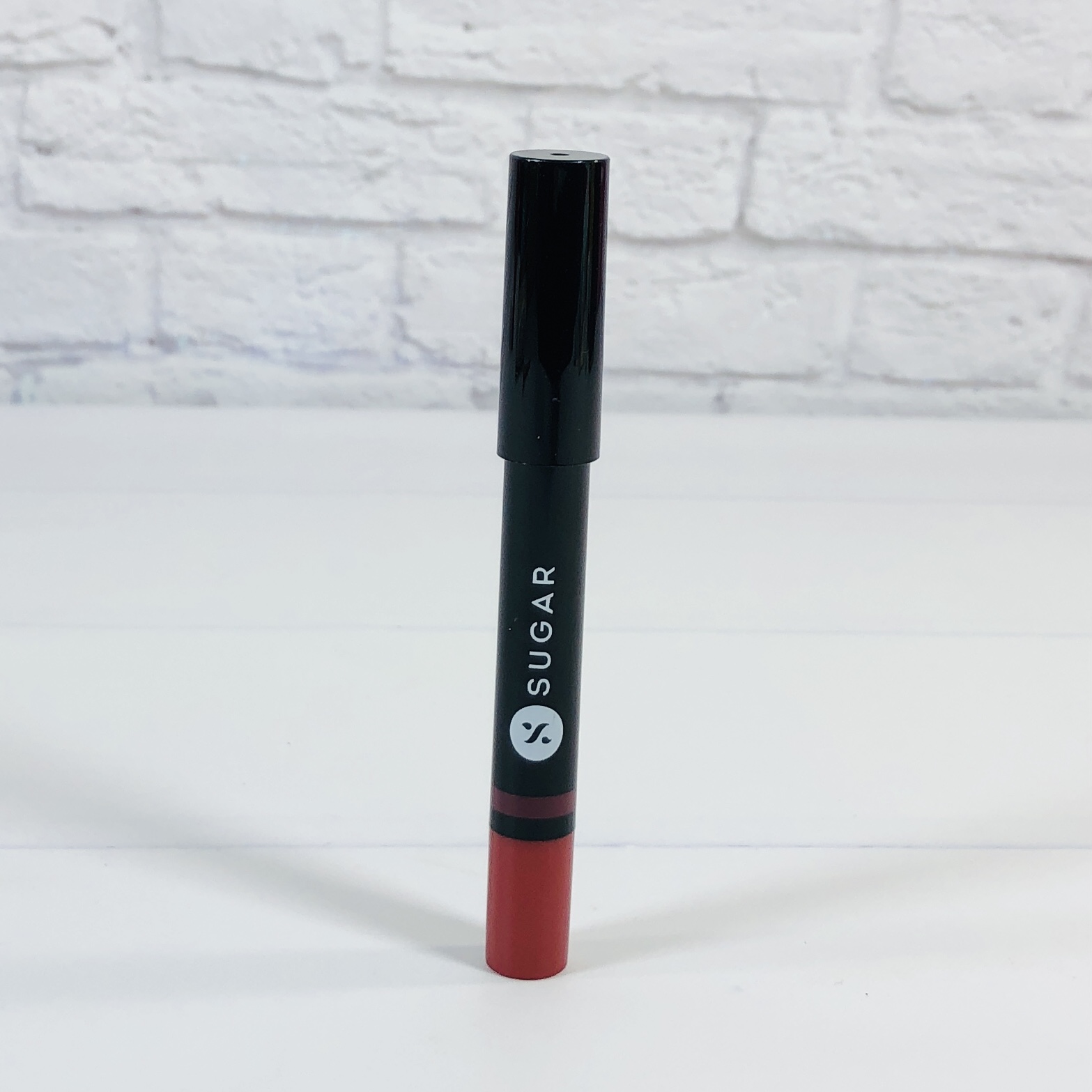 Sugar Cosmetics Plush Crush Crème Crayon in Mauve Mama ($16.99, full size!) I love crayon products, they are super easy to travel with and of course to apply.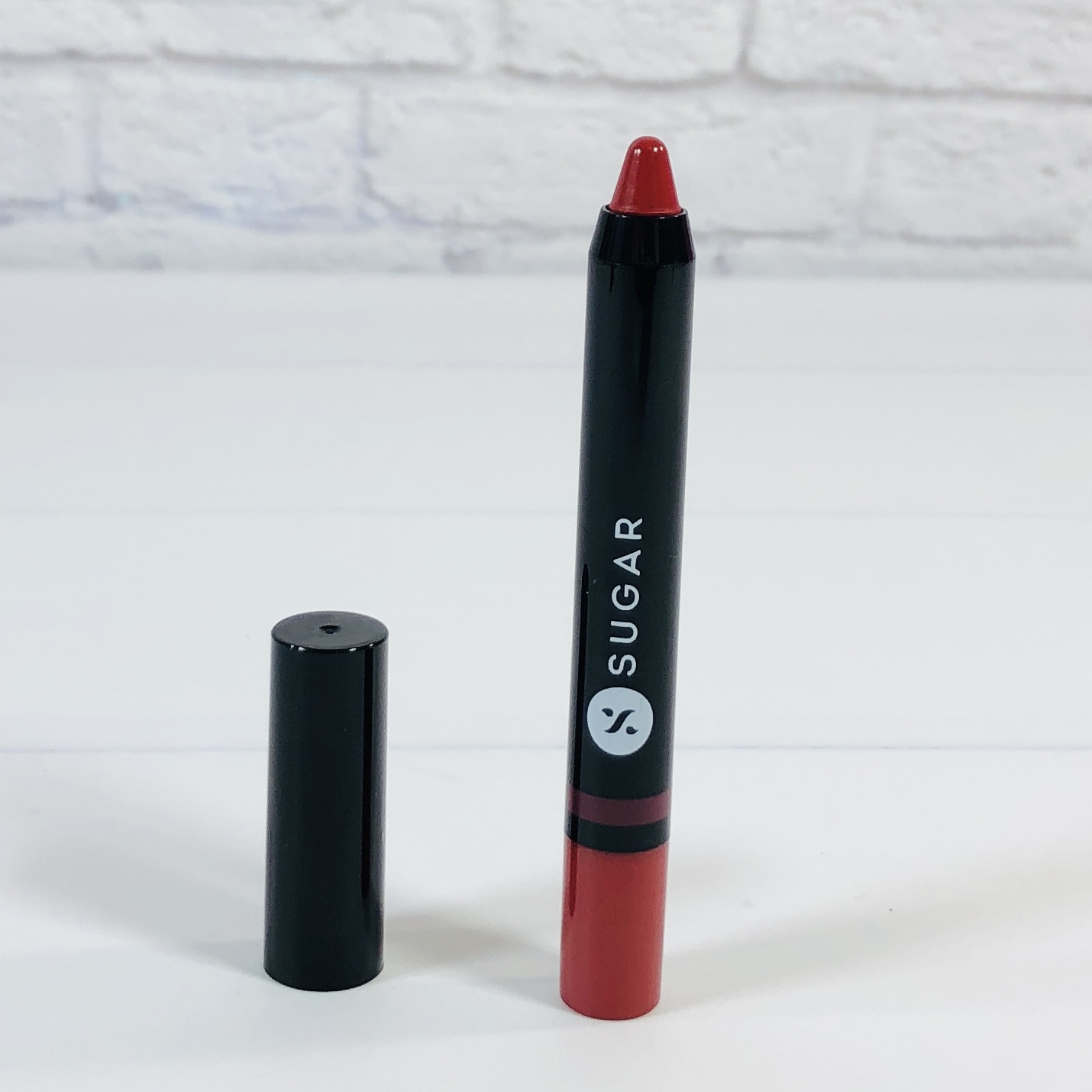 This is a retractable lip crayon so no sharpener needed.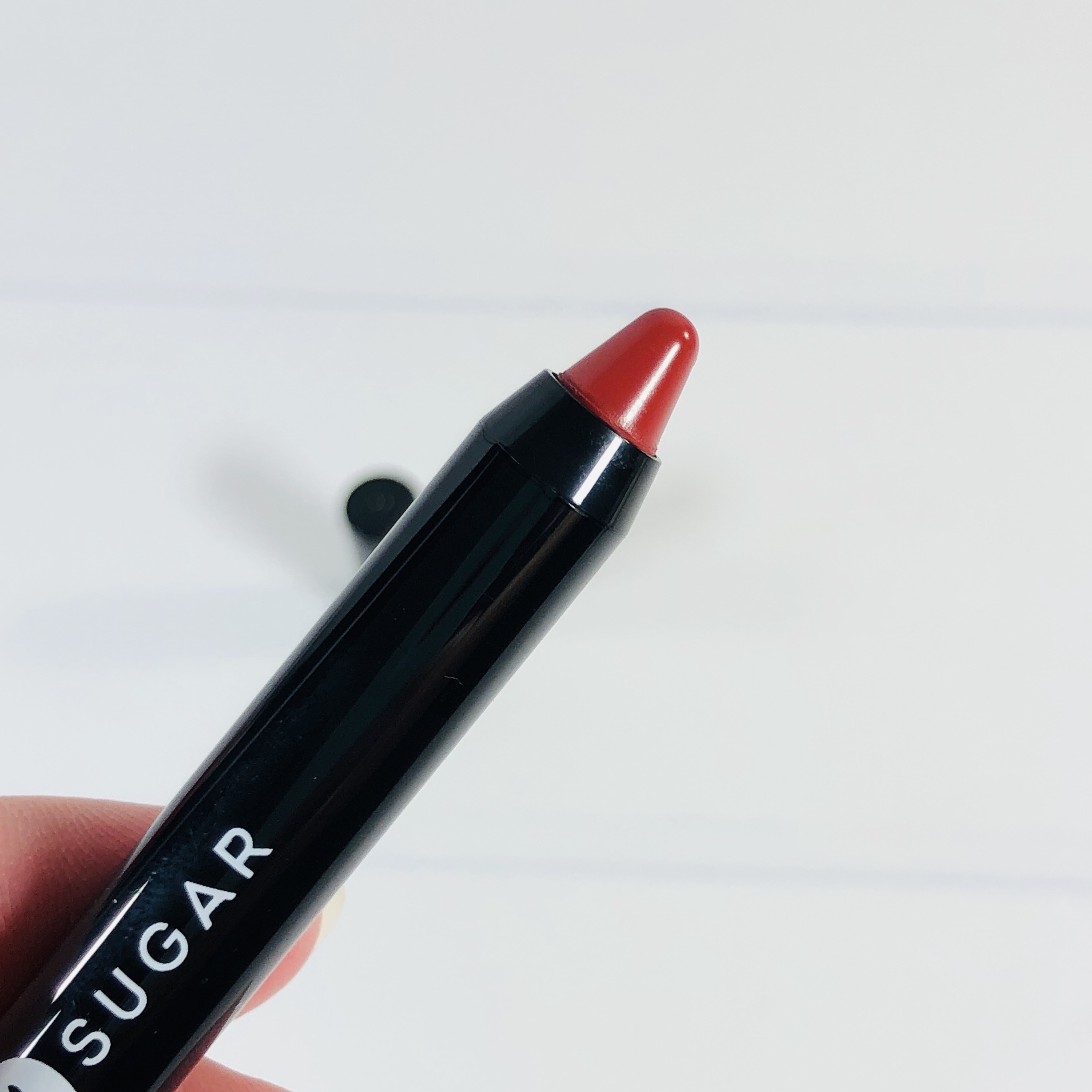 Sometimes I think the colors are mislabeled. This says Mauve Mama but it doesn't look mauve, and is more of warm red shade (swatched below). I really like the color, I think it's great for fall. The product glides on easily and I can tone it down by applying just a little and mixing with a lighter shade over top. It didn't dry down to a matte finish, it is indeed plush and creamy.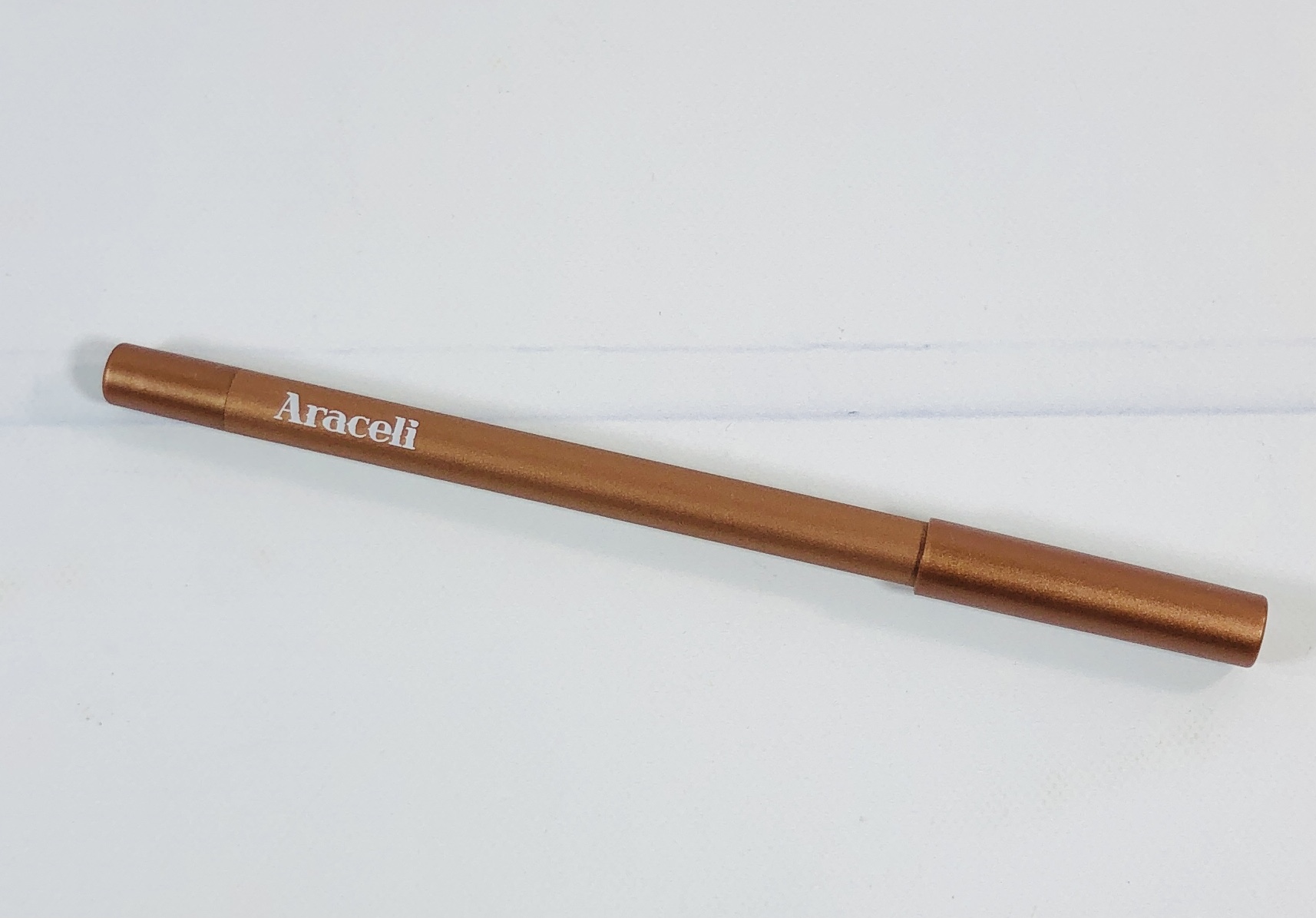 Araceli Beauty Ojos Perfectos Gel Pencil Eyeliner in Gold ($16, full size!) We had to link to a similar product because this shade isn't on the brand's website.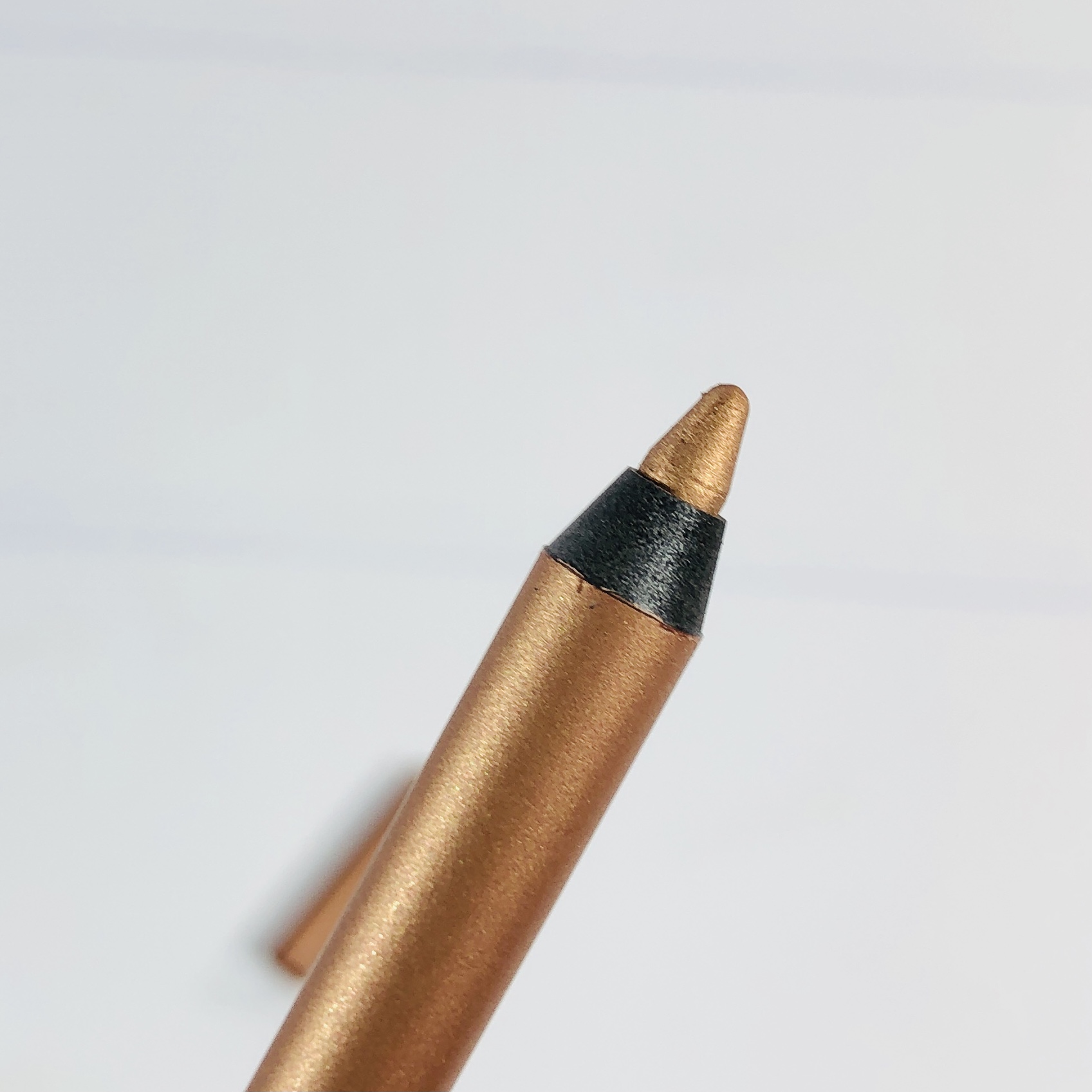 It's a shimmery golden eyeliner and while I appreciate that it isn't black, it doesn't really do anything for my eyes as far as lining goes (and I don't apply liner to my waterline). It goes on creamy and doesn't tug. Swatched below.
Swatched on top is the lip crayon, and below is the eye liner!
There were two full-sized products in my September Ipsy Glam Bag! The bag itself was really cute, I like the print and the faux-leather flap. The Banila balm worked well to remove my face makeup. My favorite item was the Sugar lip crayon, what a great color to wear as we move into the next season! The value for my assortment was around $48.36!
What did you get in your Ipsy this month? Let me know!