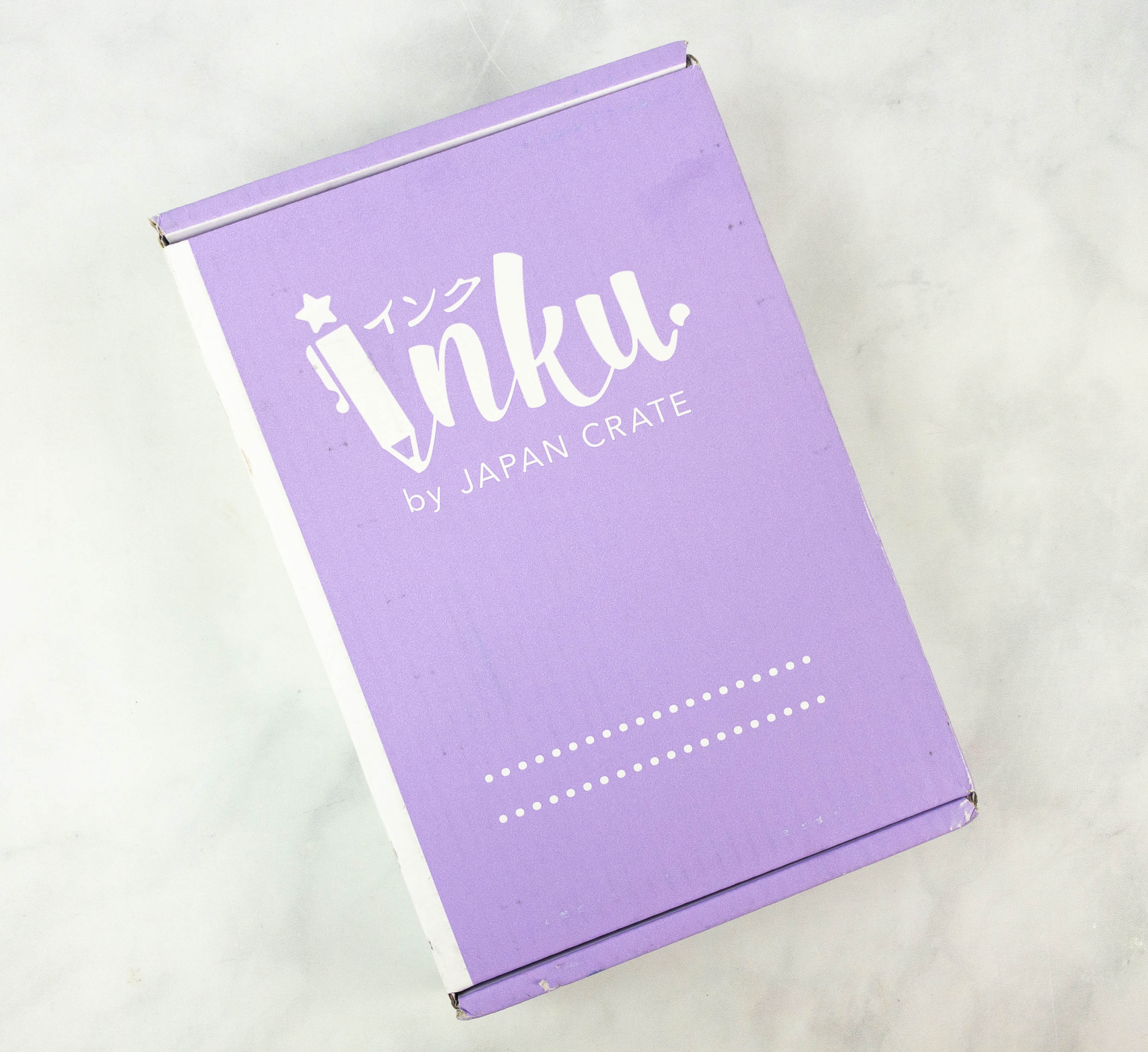 Inku Crate is a monthly paper and stationery subscription box from Japan Crate. You can get this cute kawaii box for $35.95 per month, and there's also an option to get a 3-month, 6-month, or 12-month prepaid subscription. Each month, the box includes a selection of 6-8 Japanese stationery items like notebooks, planners,  pencils, pens, markers, stickers, office supplies, and even origami paper and other fun accessories. Inku Crate's kawaii stationery box made the list in our 2021 readers' choice picks of best paper and stationery subscription boxes!
DEAL: Get $3 off on your first box! Use this link and coupon code HELLO.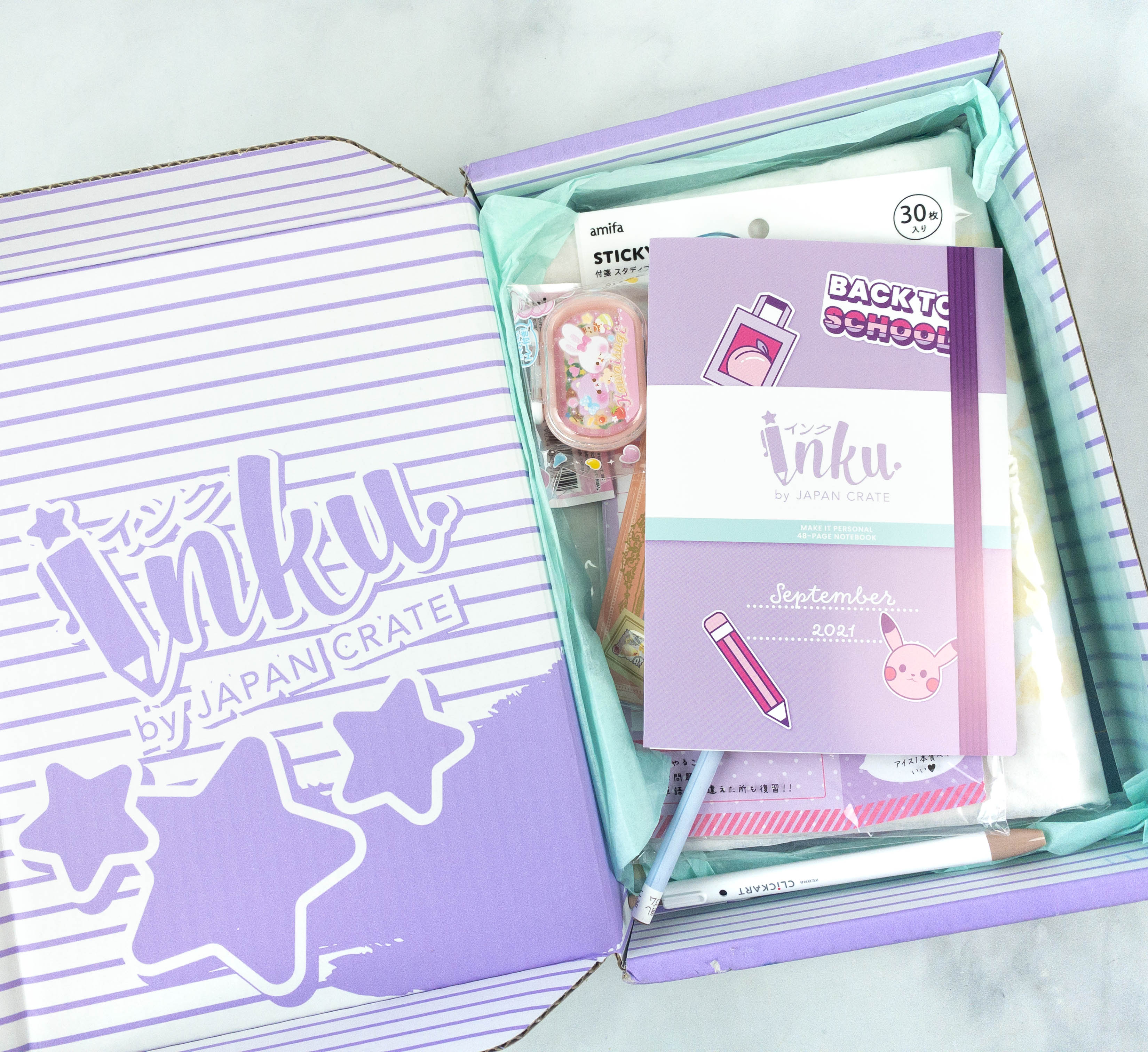 The stationery items were wrapped in tissue paper.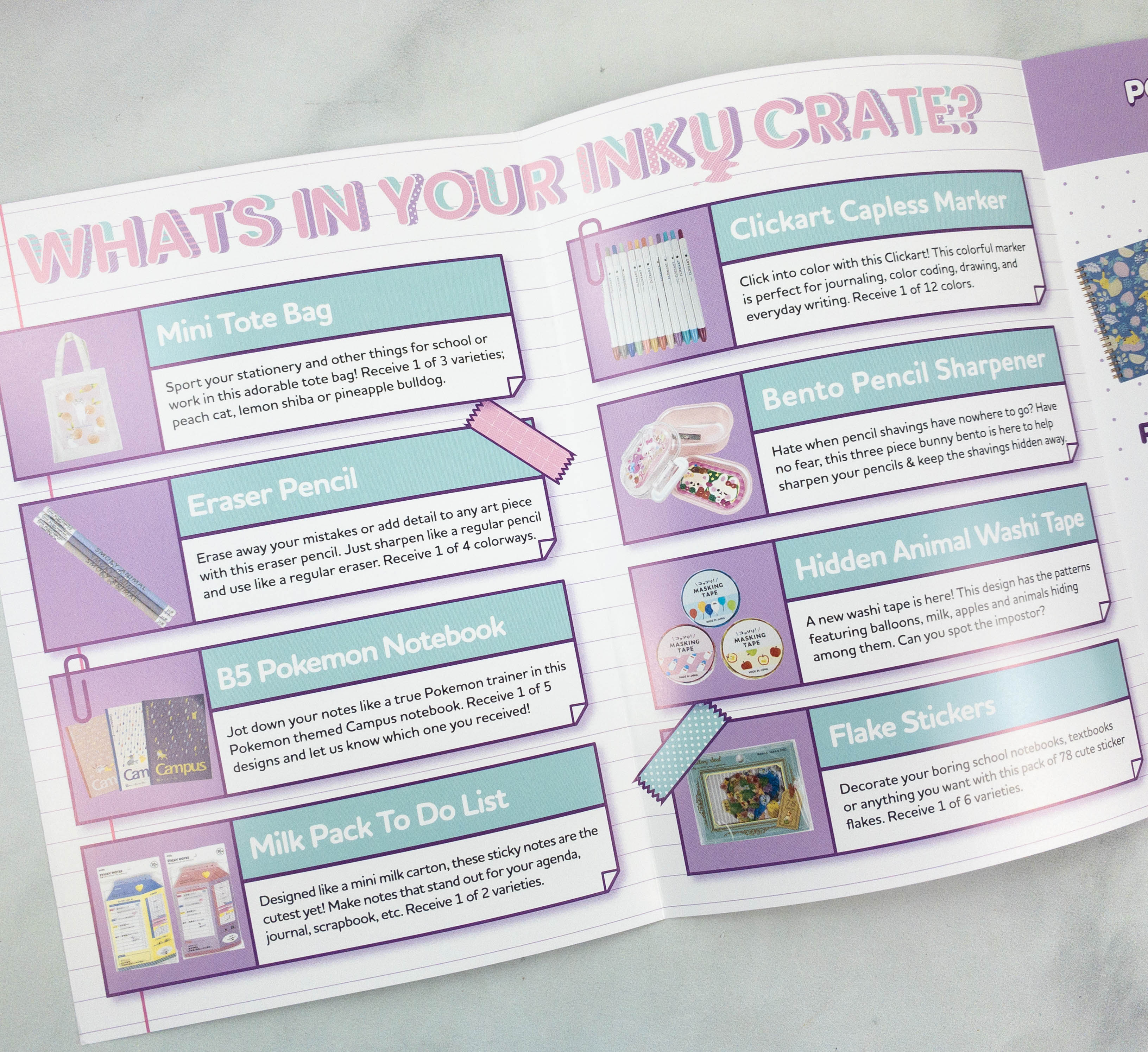 Inside the booklet is a list of all the items in the box, plus a brief description for each of them.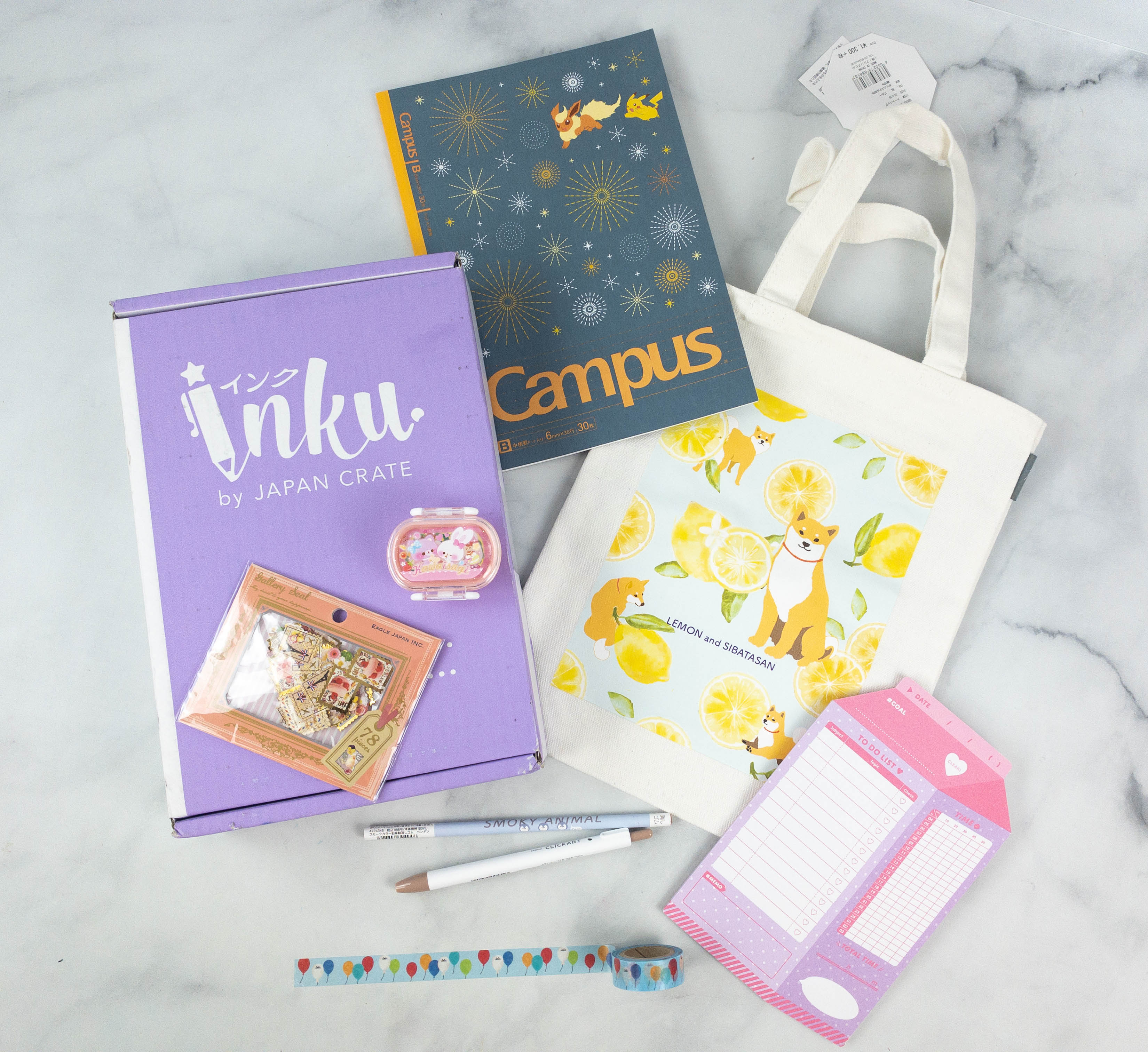 Everything in my box!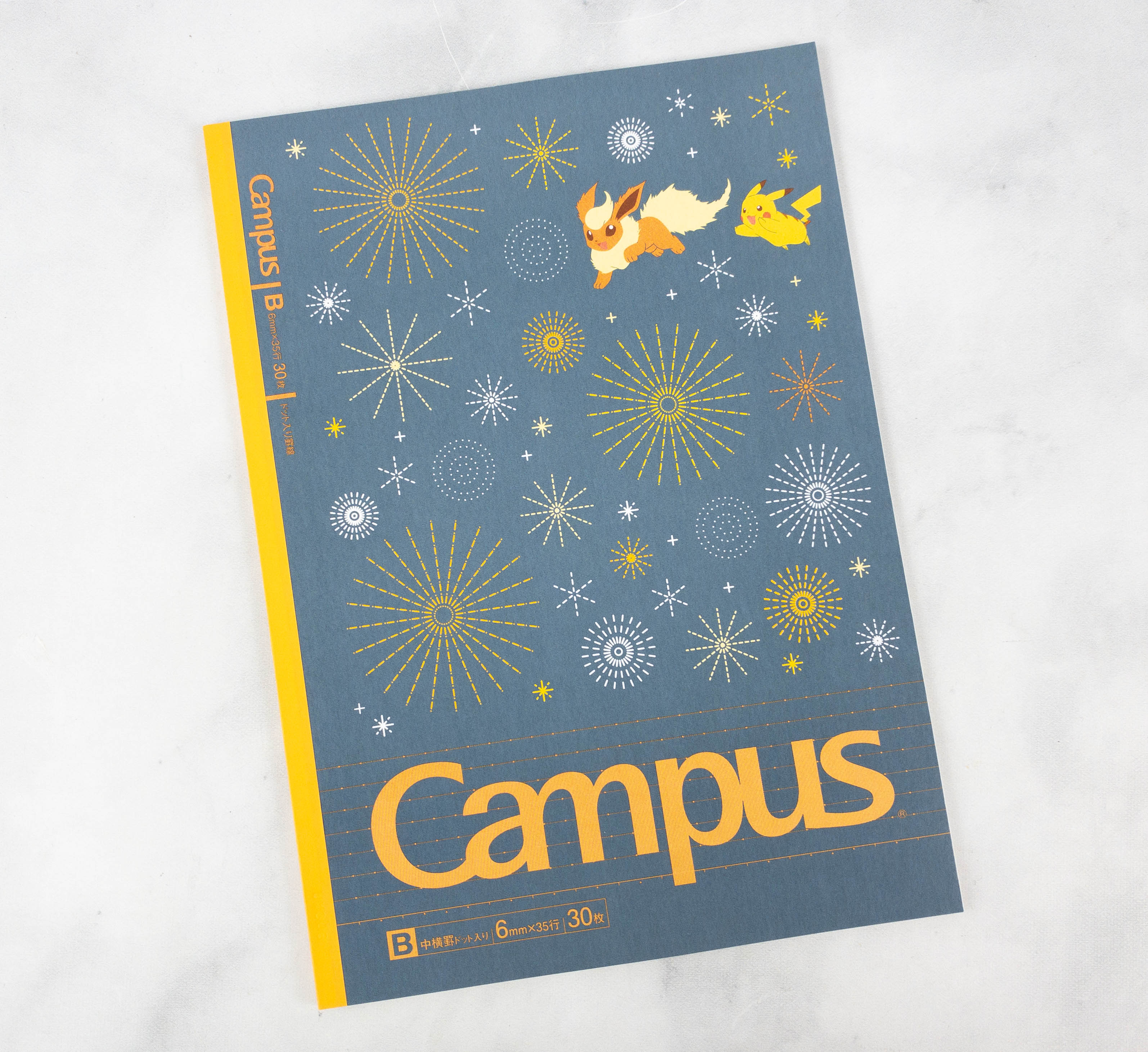 B5 Pokemon Notebook. Subscribers will receive 1 out of 5 Pokemon notebook designs. I received the yellow one featuring Eevee and Pikachu on the front cover.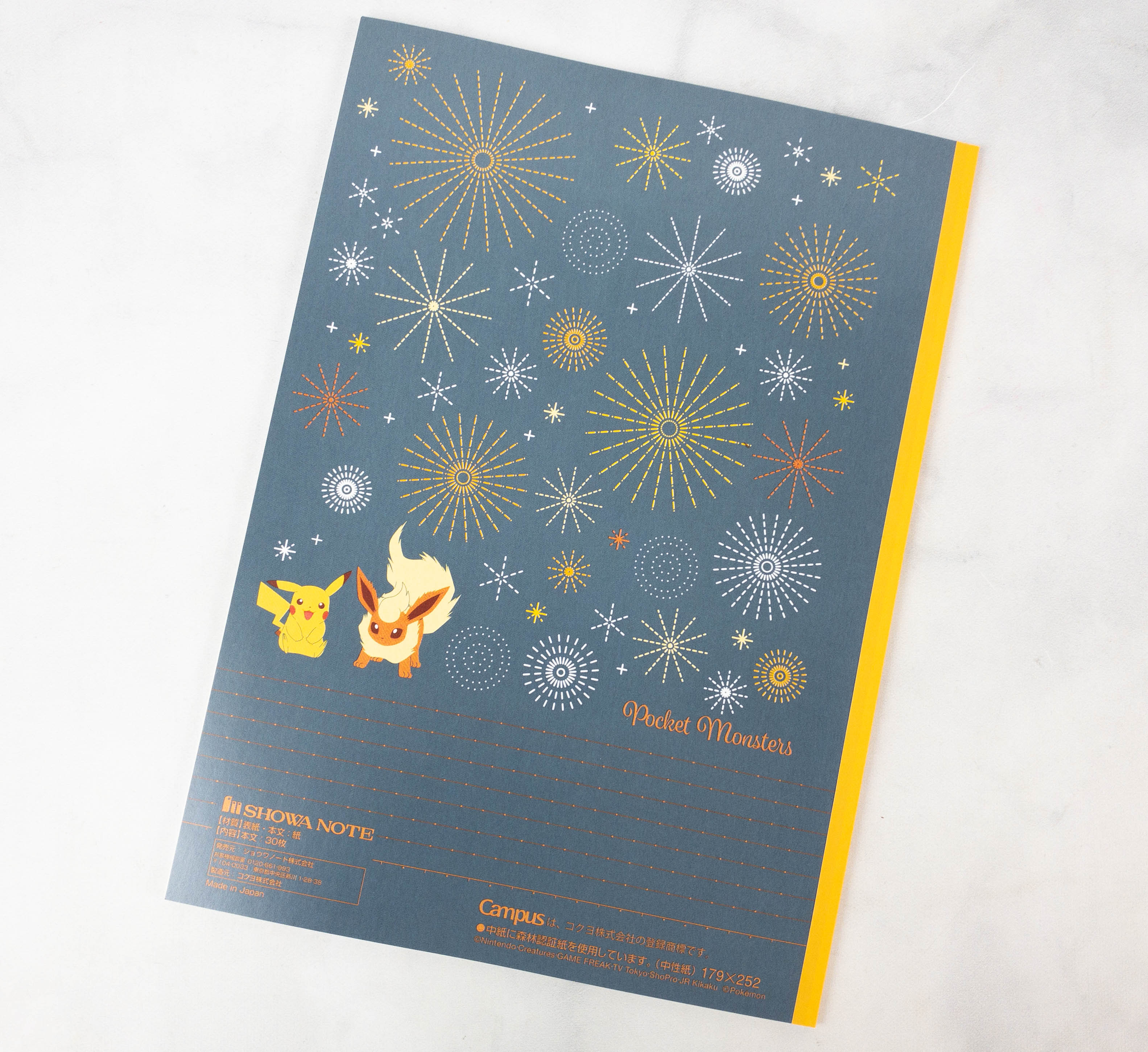 The back cover is also really cute! This notebook is great for writing down notes, whether for school or work.
The pages are lined and they are also smooth to write on.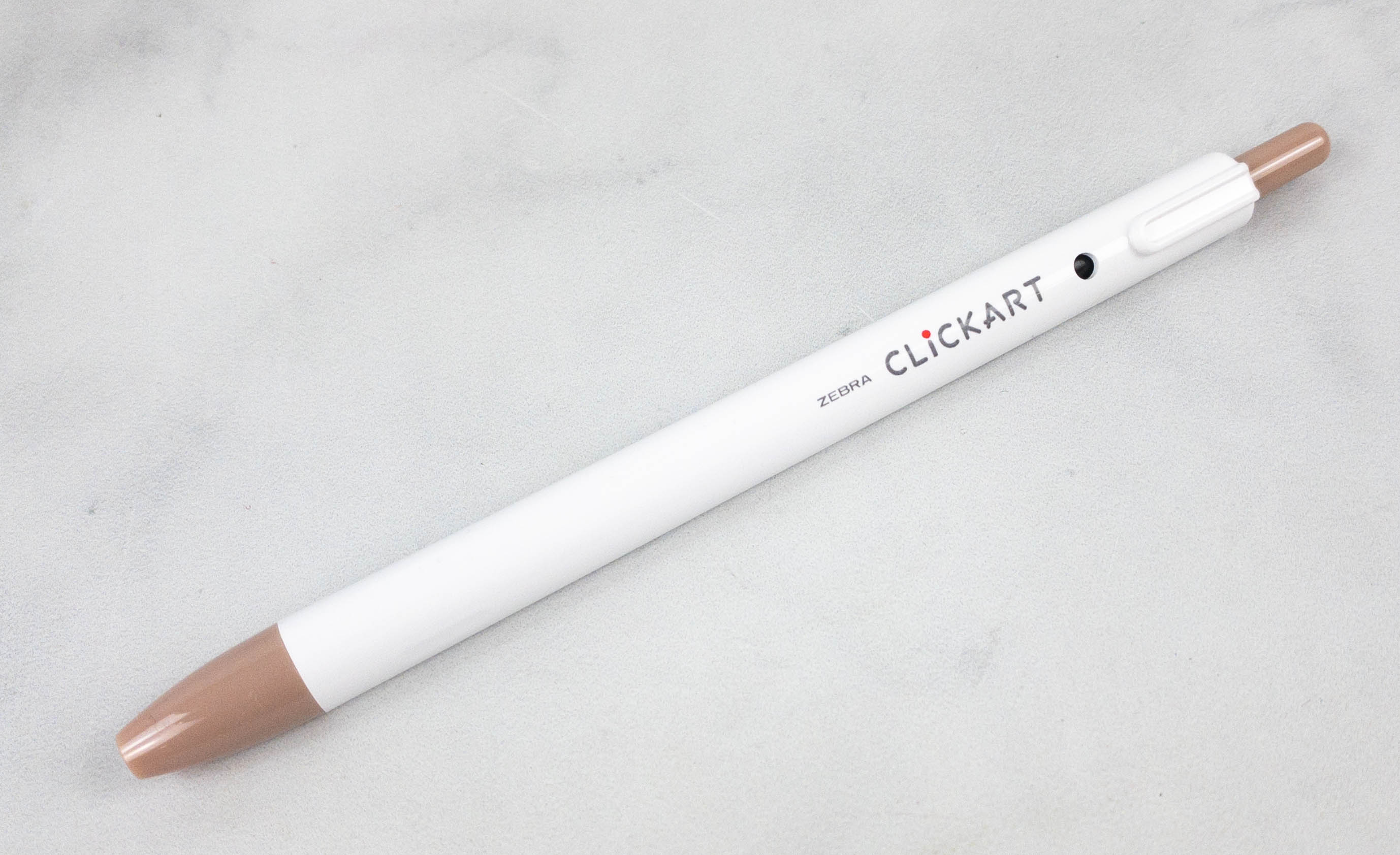 Clickart Capless Marker. This cute marker works just like a retractable pen, as it doesn't come with a cap. You just simply push the top to click it open! Subscribers will receive 1 out of 12 colors. I received it in brown!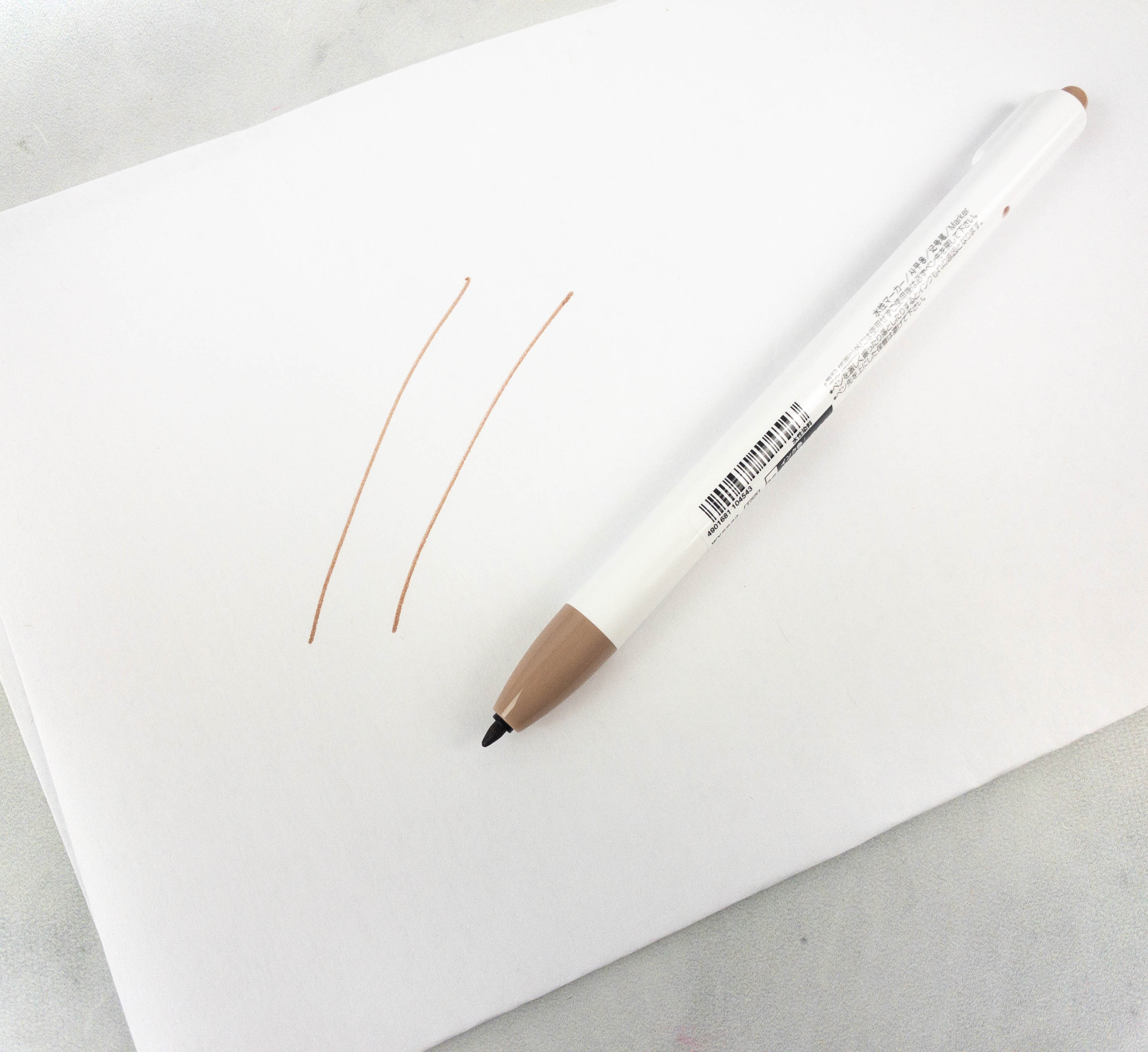 I love how thin and precise the tip is! The ink also dispenses nicely so it doesn't ruin the paper. This is great for journaling and even for adding details to a drawing.
Mini Tote Bag. Subscribers will receive 1 out of 3 tote bag designs. I received the Lemon Shiba print and it's really cute!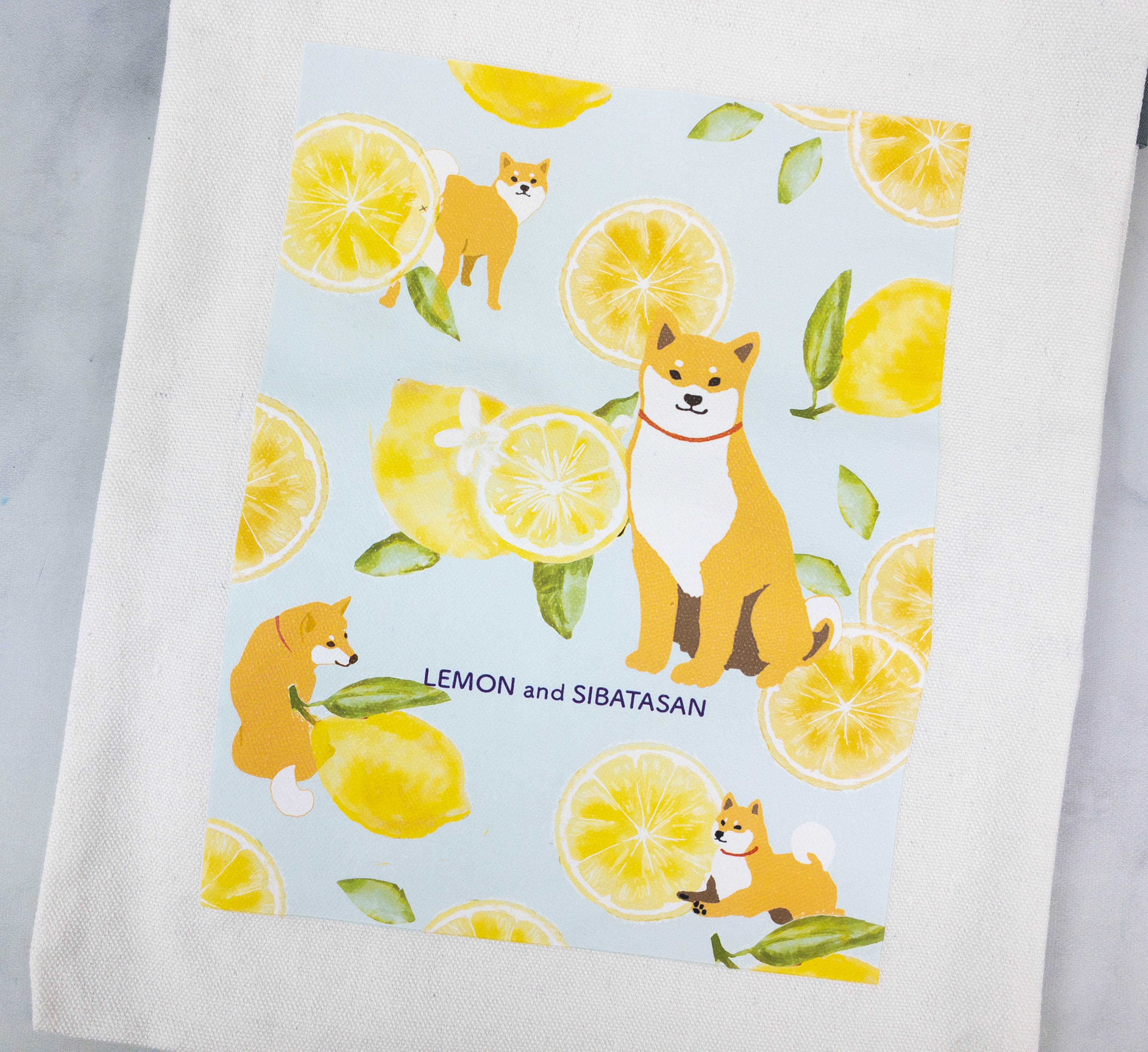 This is perfect for stashing my newest stationery items. The print is also vibrant and high-quality!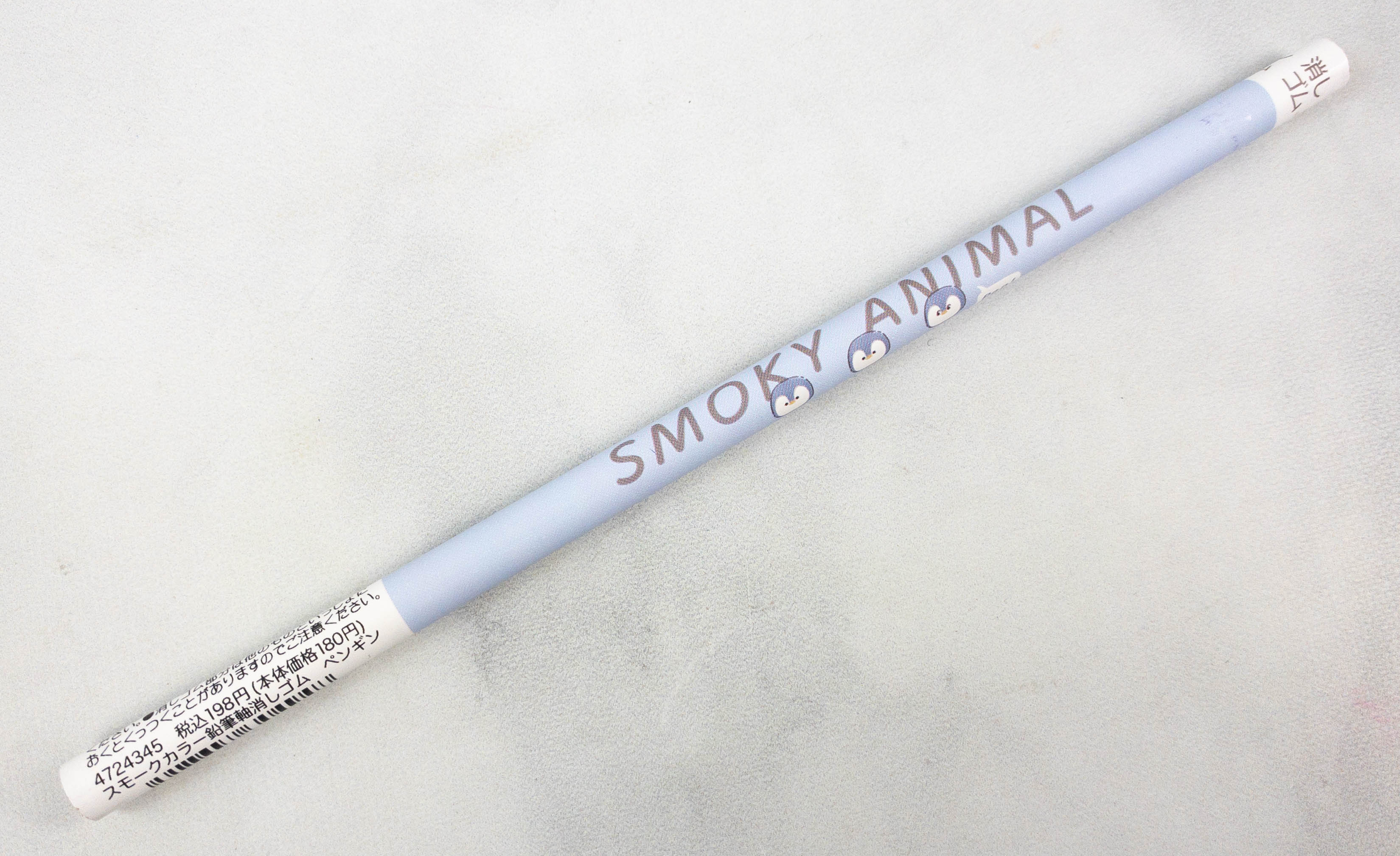 Eraser Pencil. This may look like a pencil, but it's actually an eraser. I think this is really great because it's more convenient to bring and easier and more ergonomic to use! Subscribers will receive 1 out of 4 colors. Mine is gray!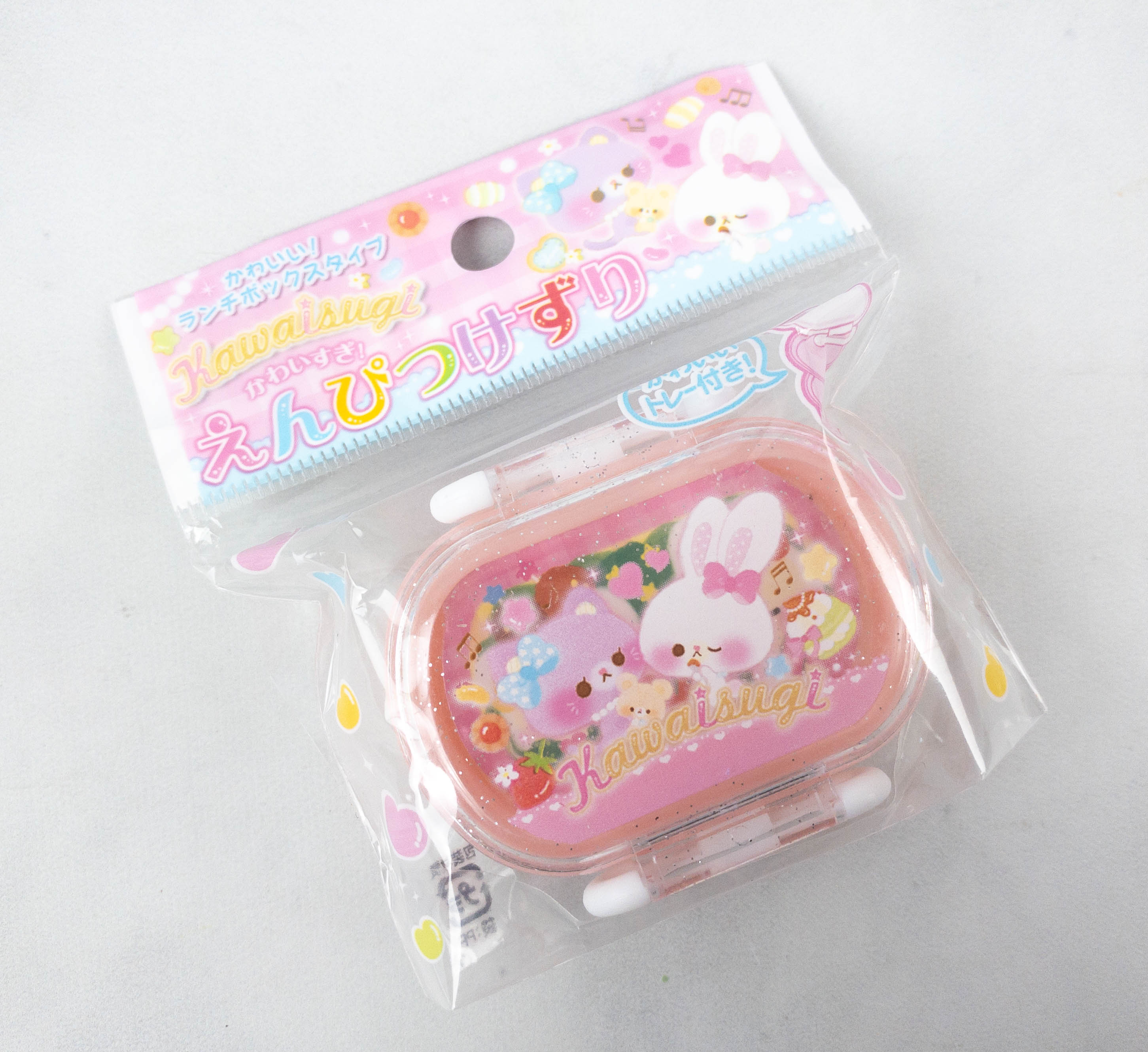 Bento Pencil Sharpener. This adorable sharpener looks like a mini bento box!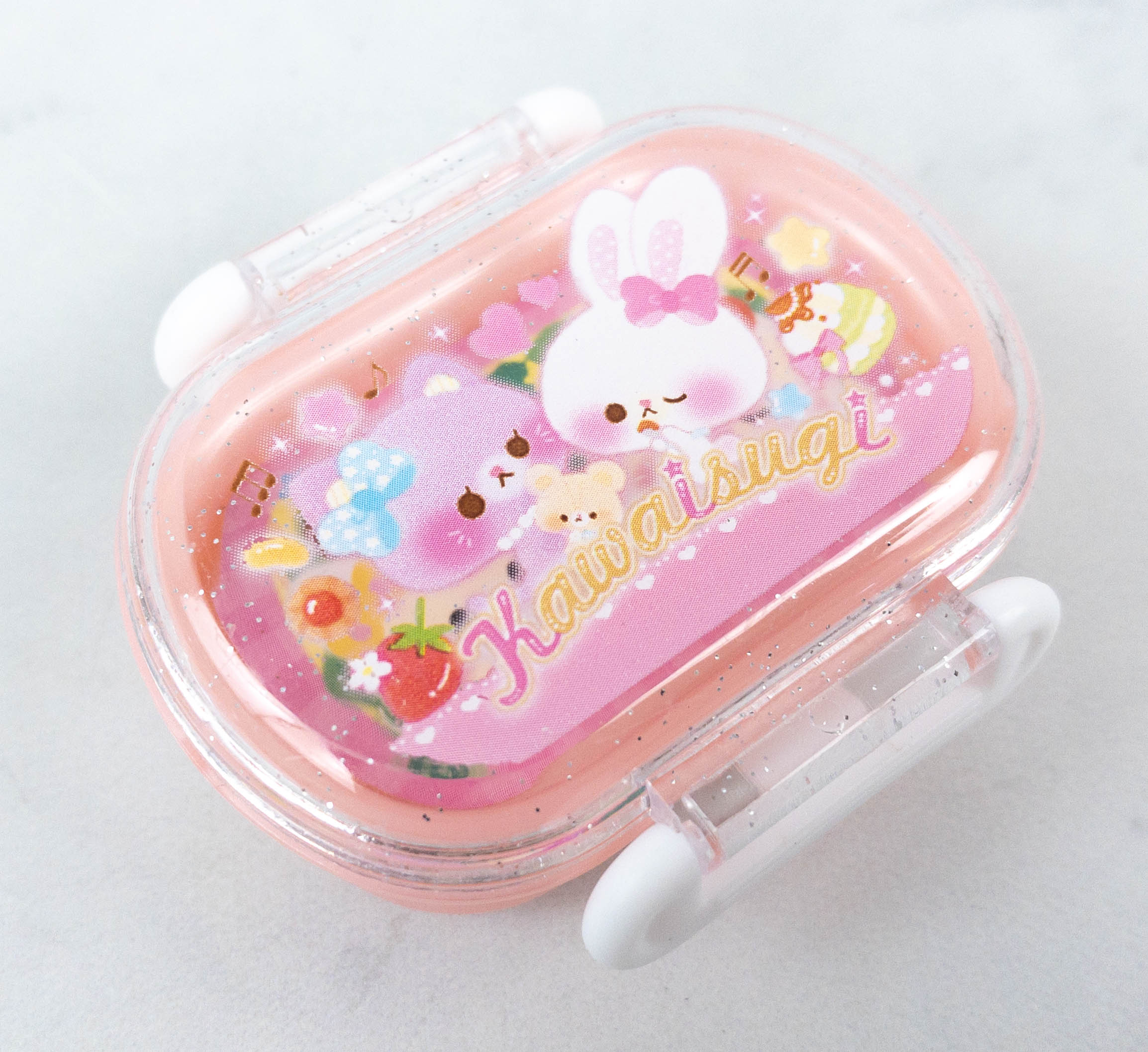 I received it in pink. It's so small and compact, so I can easily put it in my pencil case or in a pouch.
It even features two layers! With this, I don't have to worry about the mess since the bento box itself gathers all the pencil shavings. It's so adorable and practical!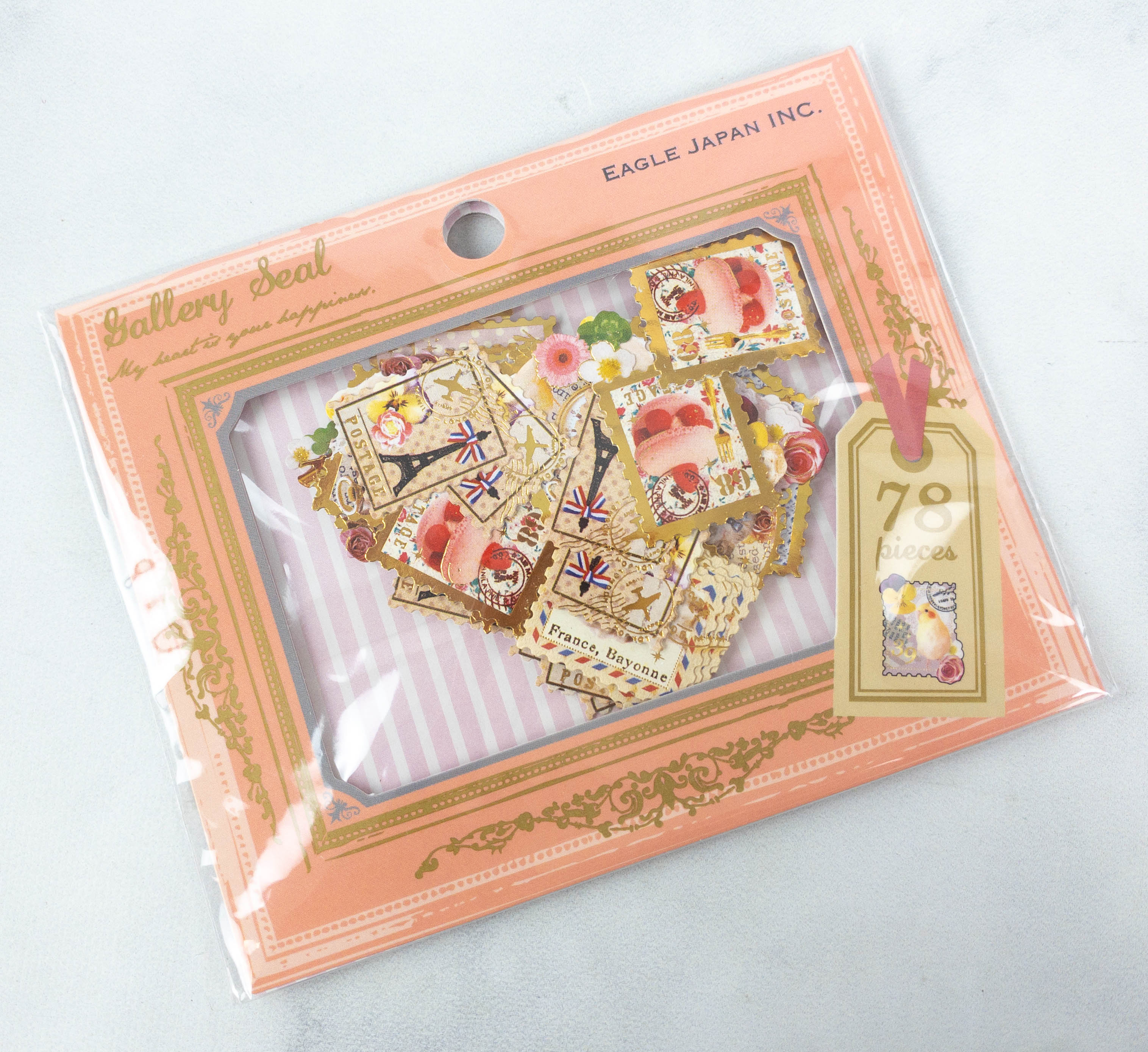 Flake Stickers. These cute little stickers can be used for decorating journals and planners!
The back of the packaging features all the sticker designs in the pack.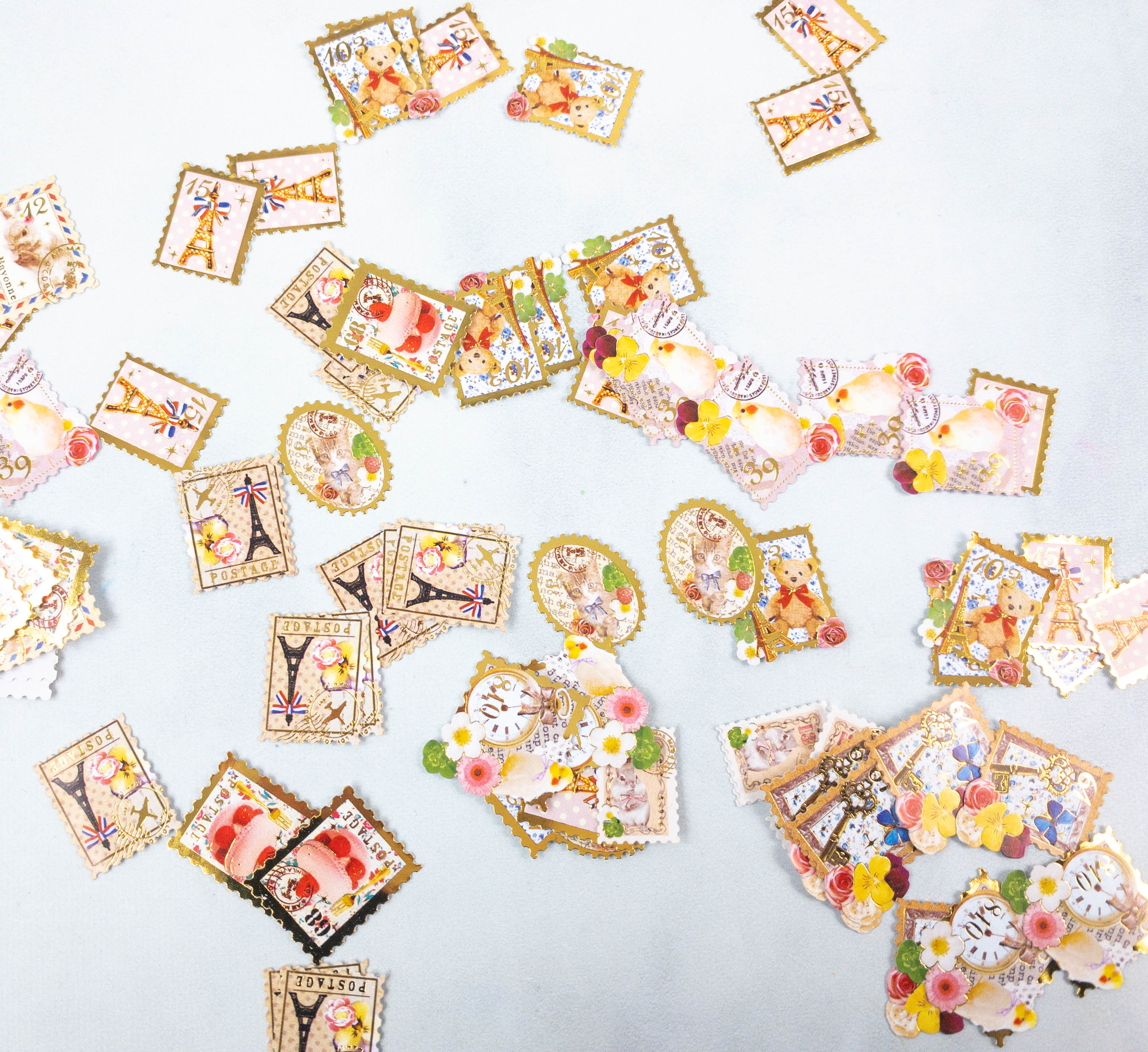 These stickers actually look like postage stamps, so you can use them for vintage themed spreads or projects. You can even use them to seal envelopes!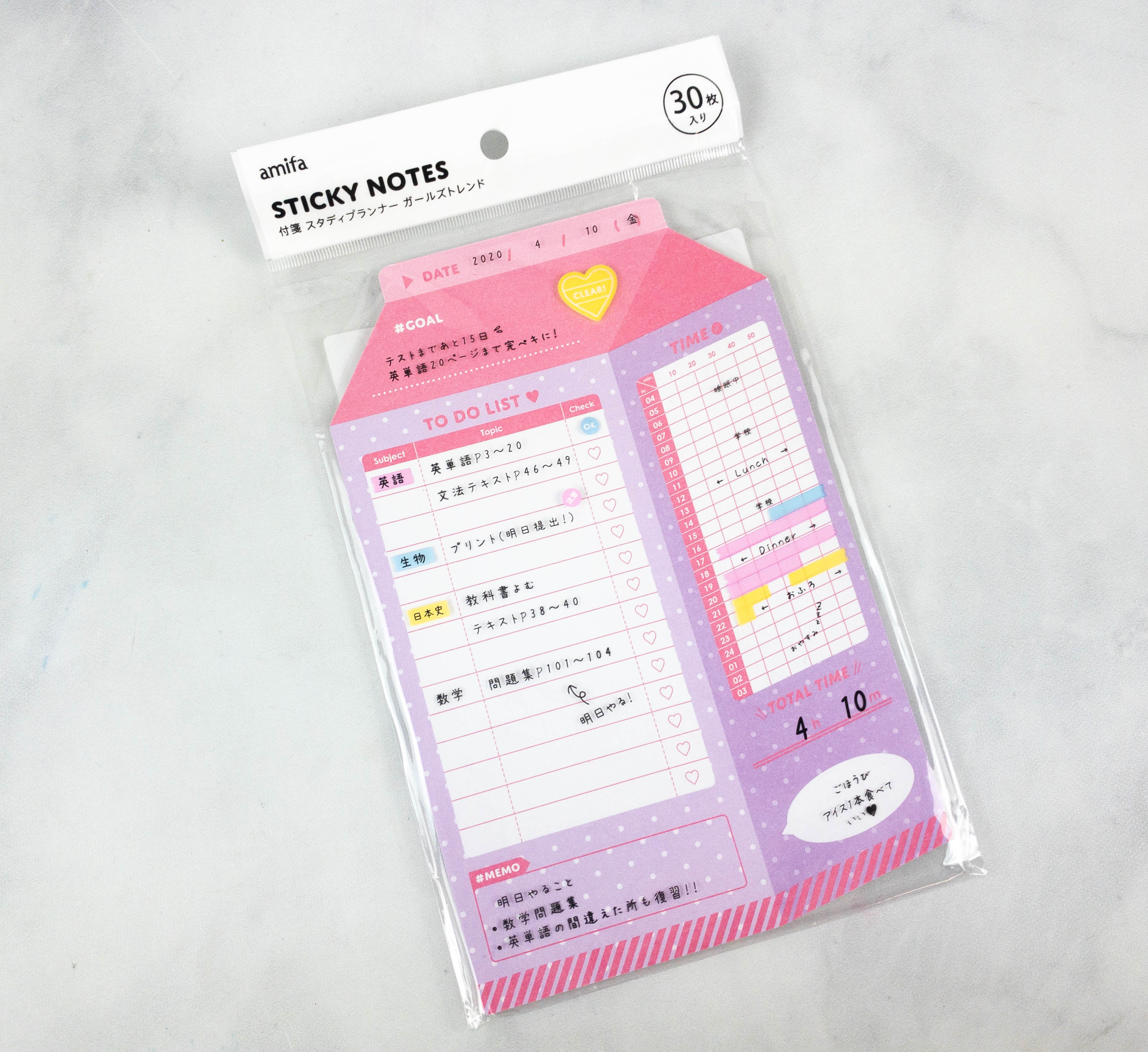 Milk Pack To Do List. I also received a milk carton-shaped sticky note!
It's quite big than regular sticky notes, but I love it because it helps me get my daily tasks organized.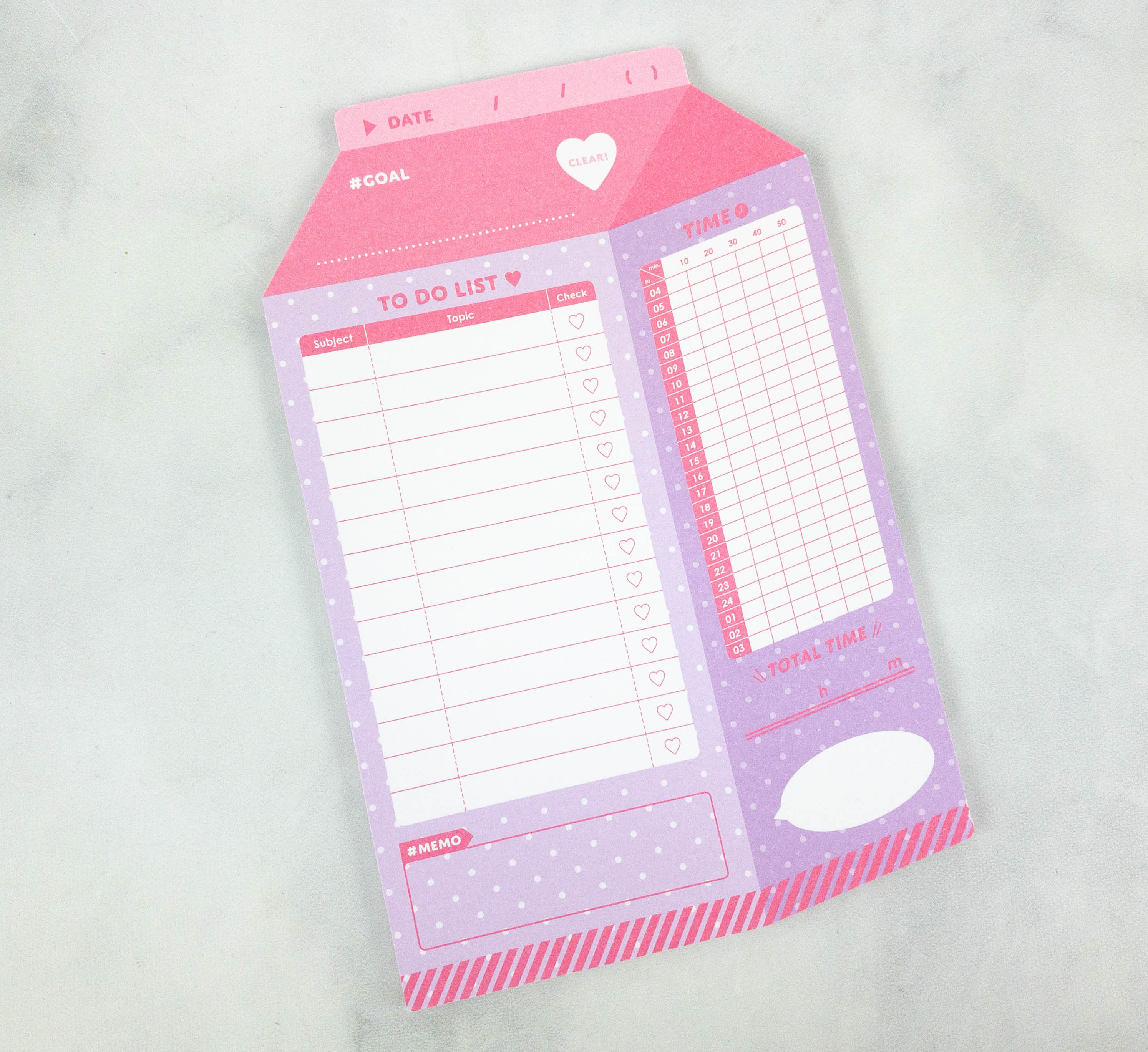 I love the organized layout, which includes a space for writing down your goal, a to-do list, a memo, and even columns for time tracking.
Hidden Animal Washi Tape. Another cute stationery item in my box is this balloon printed washi tape, featuring a hidden animal!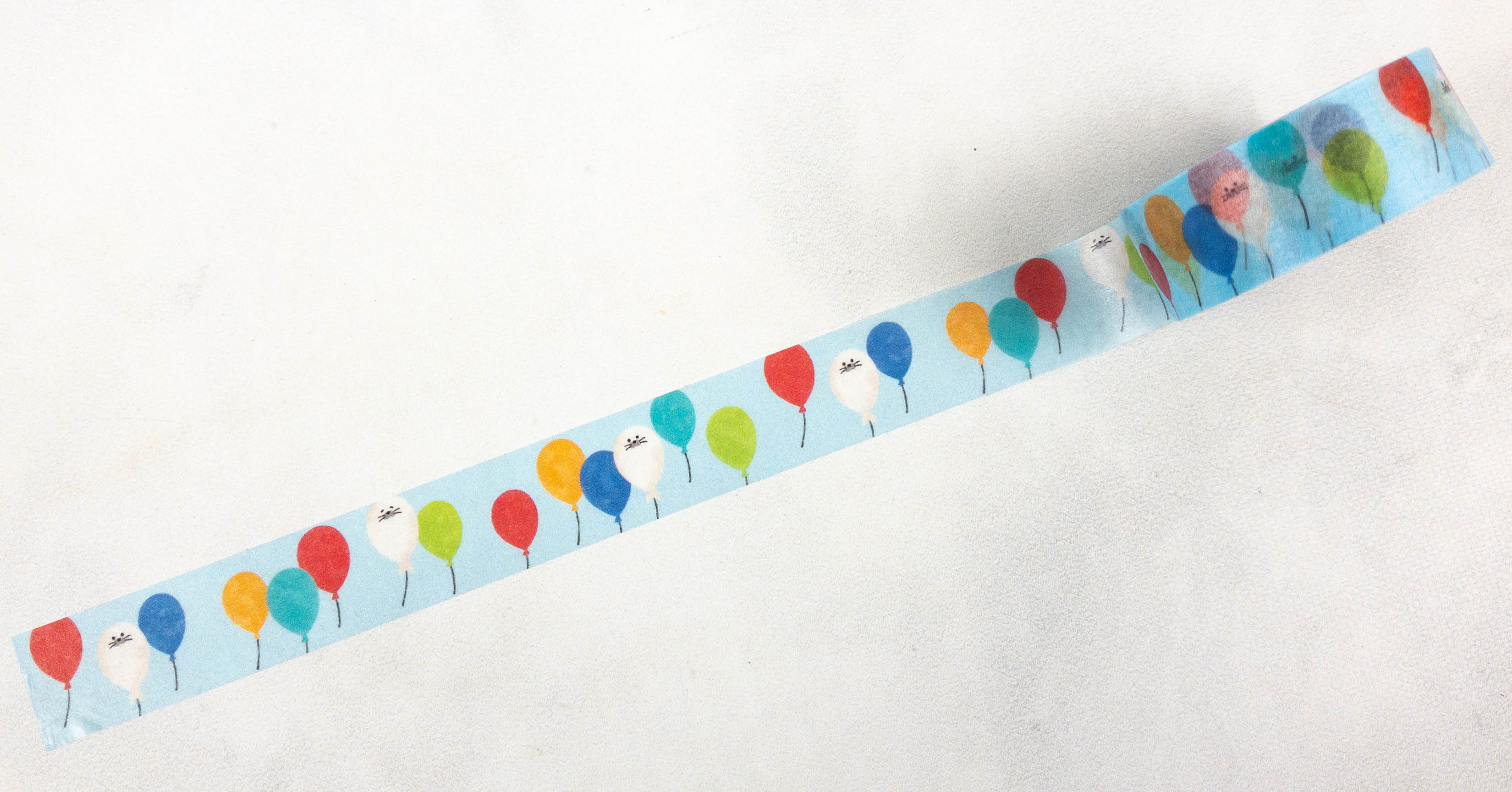 I love how colorful the design is. Also, I was easily able to spot the hidden animal, which is a white seal!
It's another fun box filled with awesome stationery items from Japan! It includes a notebook, sticky notes, and a capless marker, which I can use together for daily notetaking and for writing down tasks. Japanese stationery are always kawaii and high-quality, that's why I love them. The box even includes a mini tote bag where I can stash my new stationery. The sticker flakes and the washi tape are lovely as well! If you're into journaling or you simply love collecting cute stationery, this subscription is for you!
What do you think of Inku Crate?
Visit Inku Crate by Japan Crate to subscribe or find out more!