Firstleaf Wine Club has special bundles this Fall – the Autumn Equinox Wine Bundles in Mixed, Red, or White! These Autumn Equinox Wine Bundles are $139.95 each, plus FREE shipping!
Let's be honest. The weather is still unpredictable. Some days are hot, some days you're ready for all things pumpkin spice. Picking a bottle of wine right now isn't exactly easy, but Firstleaf is here to help.

Our exclusive Autumn Equinox bundles pack the best wine available for the indecision of early autumn—so say goodbye to the guesswork. Get 12 bottles in your choice of red, white, or red, white, and rosé, for $139.95 plus free shipping. Now if only these bundles could help you decide whether or not you need a jacket tonight.
Get the Autumn Equinox Wine Bundles are just $139.95, plus FREE shipping – that's up 49% savings! No coupon needed, just use this link to get the bundle! Ends 9/27!
Get the Autumn Equinox Wine Bundles at Firstleaf Wine Club!
Here are the bundles:
From fruit-forward classic whites like a Grenache Blanc to a richer Chardonnay from Gilded Letter, these are the whites to take you from poolside to inside. Yes, you can most definitely drink white after Labor Day.
Red wine is a spectrum, and we're bringing that your way. From a deep red rosé of Syrah to Cabernet Sauvignon from Columbia Valley, there's a red wine for every autumn day.
Headed apple picking? Try the newly-released Viognier in this mixed bundle. Headed to the coach to cozy up on a cool night? Open the Tintoretto Sangiovese, with plump, red fruit notes.
Please note: We may, at our discretion, substitute one or more of the wines in this bundle based on inventory.
See all our Firstleaf reviews to find out more about this wine subscription that learns your preferences!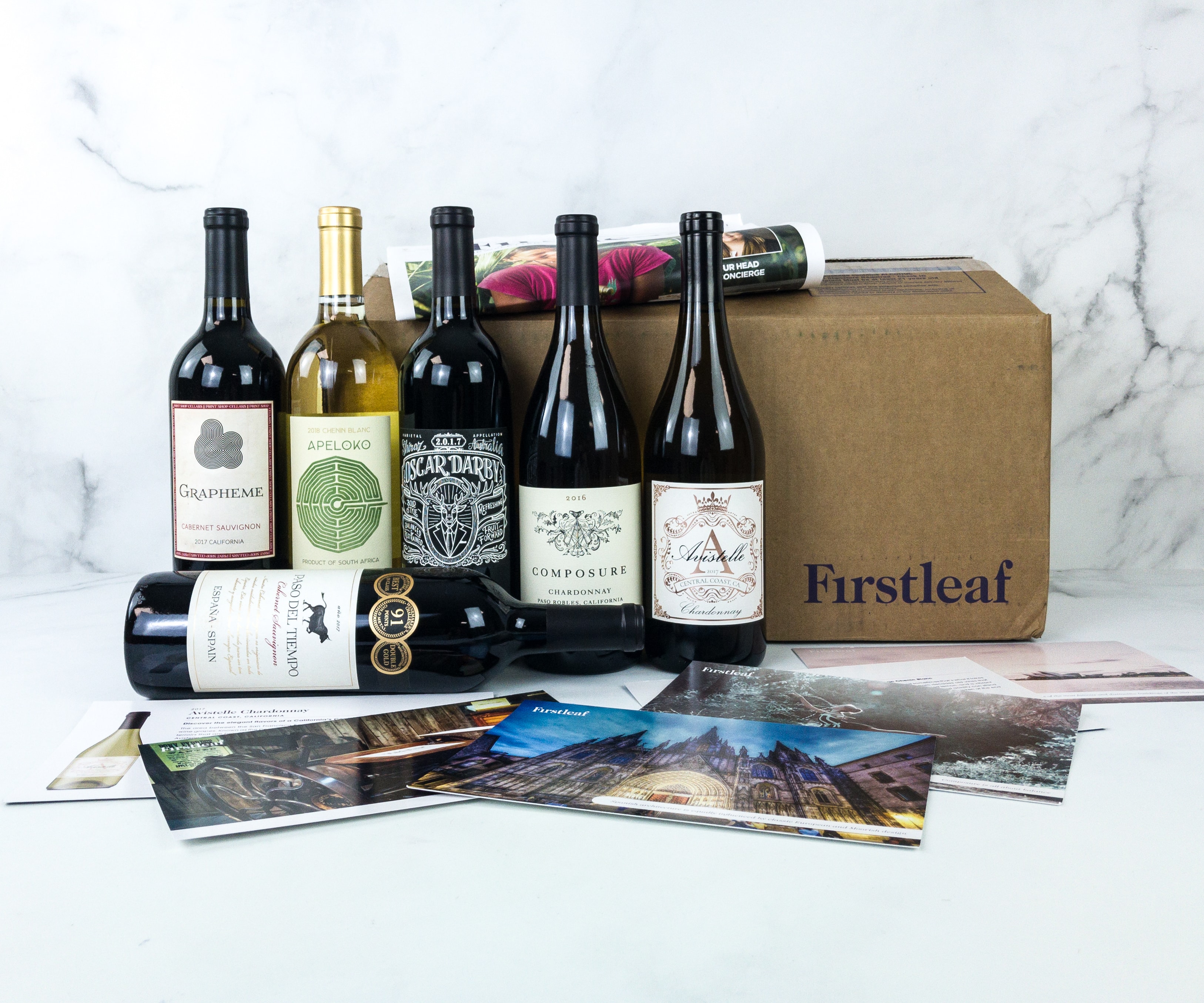 Firstleaf offers over 200 award winning wines. But don't let that overwhelm you — Firstleaf curates your wine boxes to match your palate profile so you can enjoy only the bottles that are matched for you.
You can choose your first selections from these options, or use the quiz!
Firstleaf is unable to ship to P.O. boxes or to the following states: Alabama, Alaska, Arkansas, Delaware, Hawaii, Kentucky, Michigan, Mississippi, Rhode Island, and Utah.
Are you trying Firstleaf Wine Club subscription?