Finders Seekers is a monthly puzzle subscription box for anyone who loves puzzles, escape rooms, Sherlock Holmes, mysteries, or anything requiring a little brainpower. Finders Seekers features a new destination each month, so in addition to the puzzle/escape room experience, you get a mini travel experience, too, exploring a new city and its culture every month.
Finders Seekers' escape room subscription box made the list in our 2021 readers' choice picks of best pop culture subscription boxes!
DEAL: Save $5 on your first box! Use this link and coupon code BRAINQUEST.
FYI – there are SPOILERS in this post!
Everything is packed in a string-tie envelope.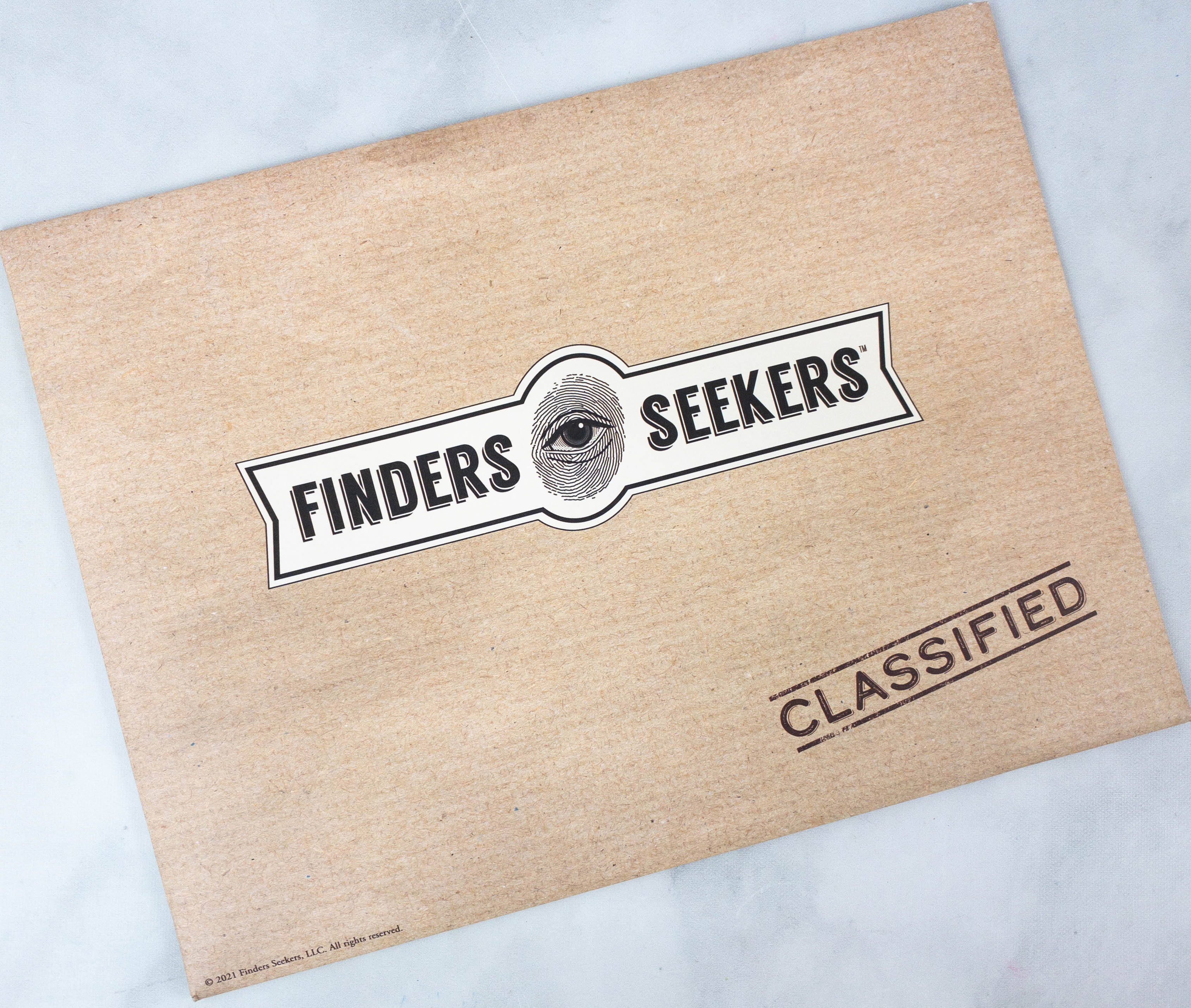 As a subscriber (limited numbers can join each month), you are invited to join the Society of Seekers, a group of like-minded puzzle friends who use their heads and a little bit of internet-search know-how to explore a city and solve a mystery each month. This month's destination is IRELAND!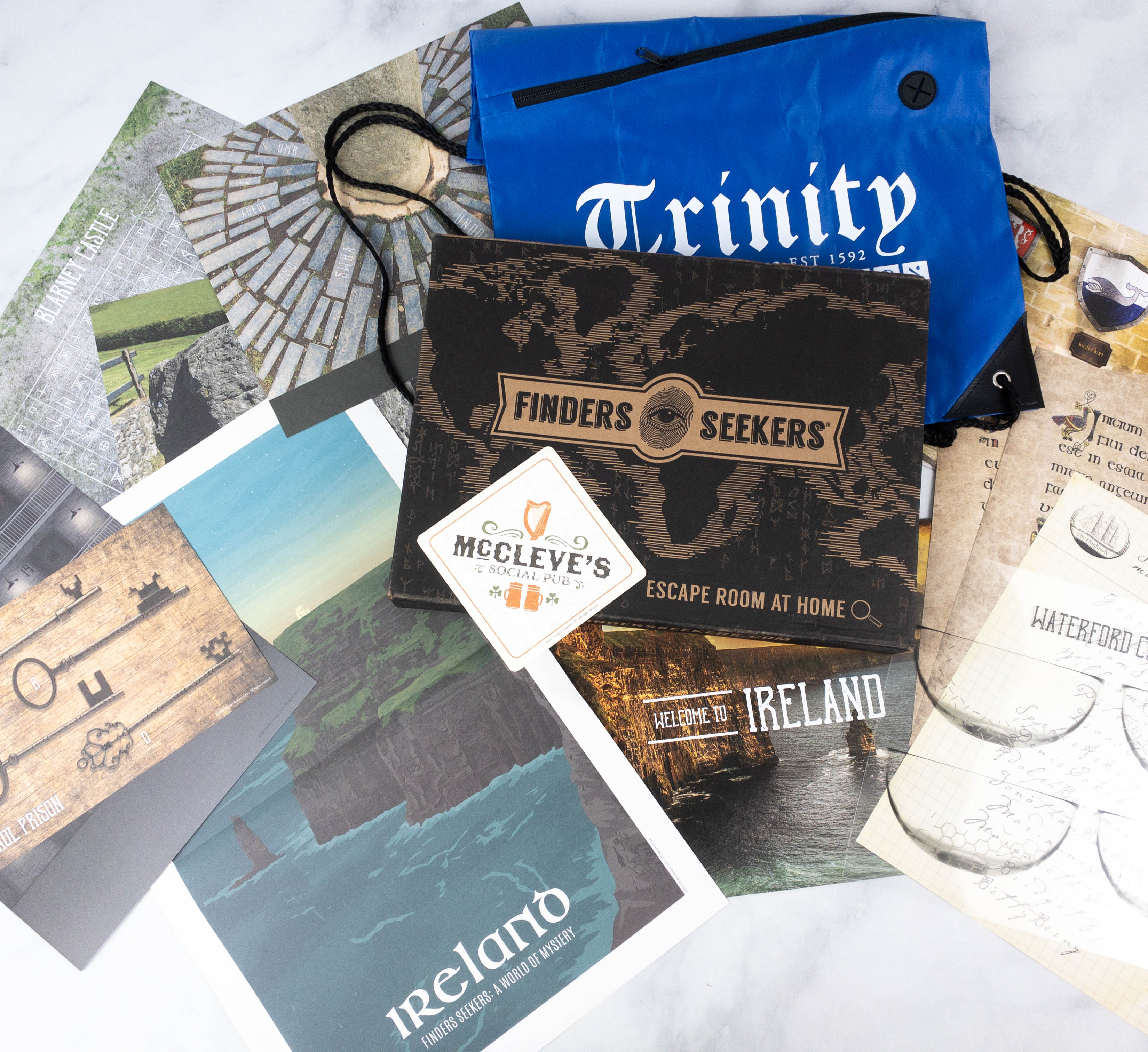 Everything in the box!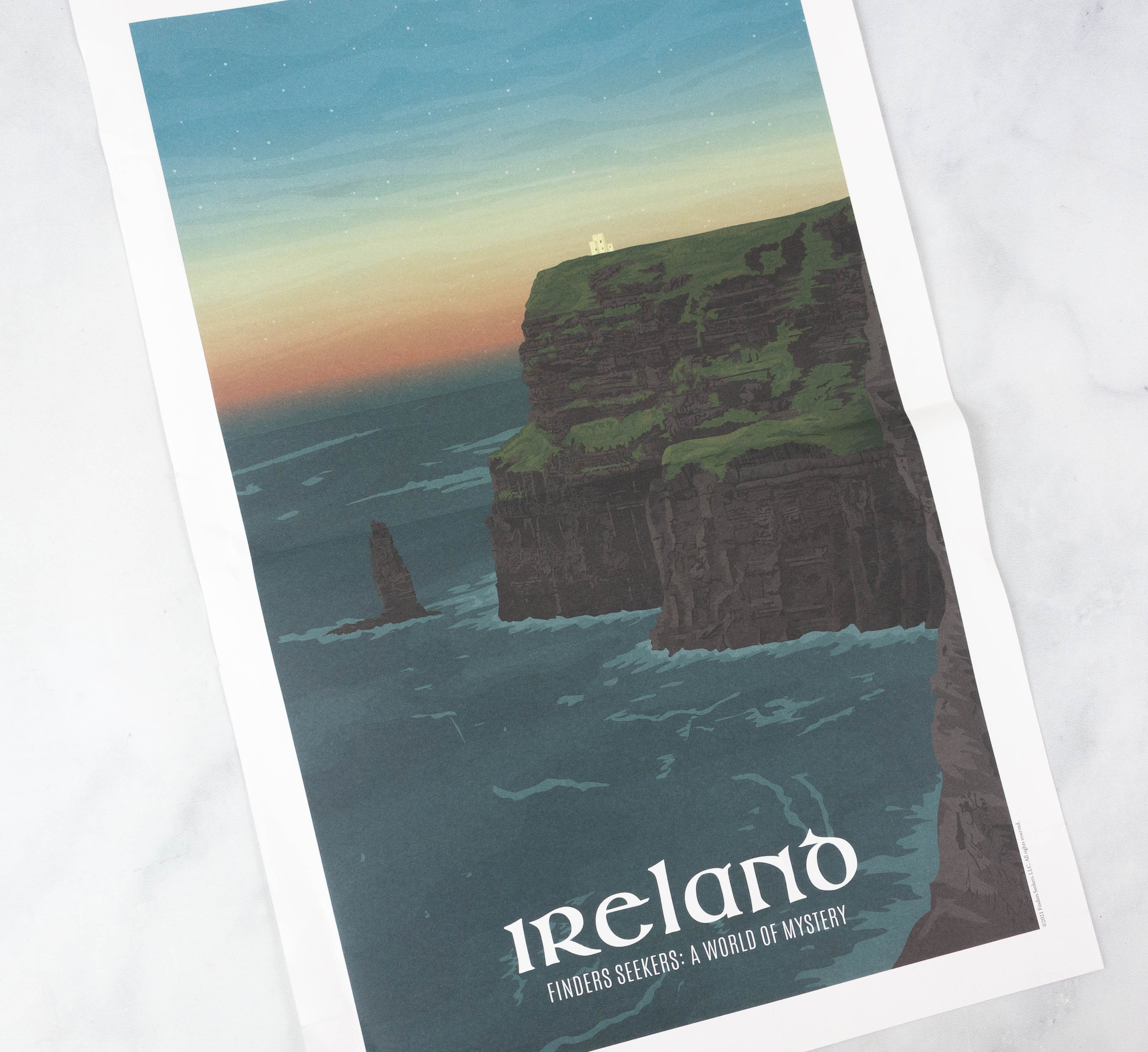 As always, each box includes an information booklet. This month, it features Ireland. Subscribers can order travel posters featured on Finders Seekers' monthly boxes and display them at home.
Included in the envelope is a welcome letter and checklist of every item that should be inside the package, plus all the clues needed to solve the mystery. This month, we need to help find the location of the Irish crown jewels stolen from Dublin Castle over 100 years ago.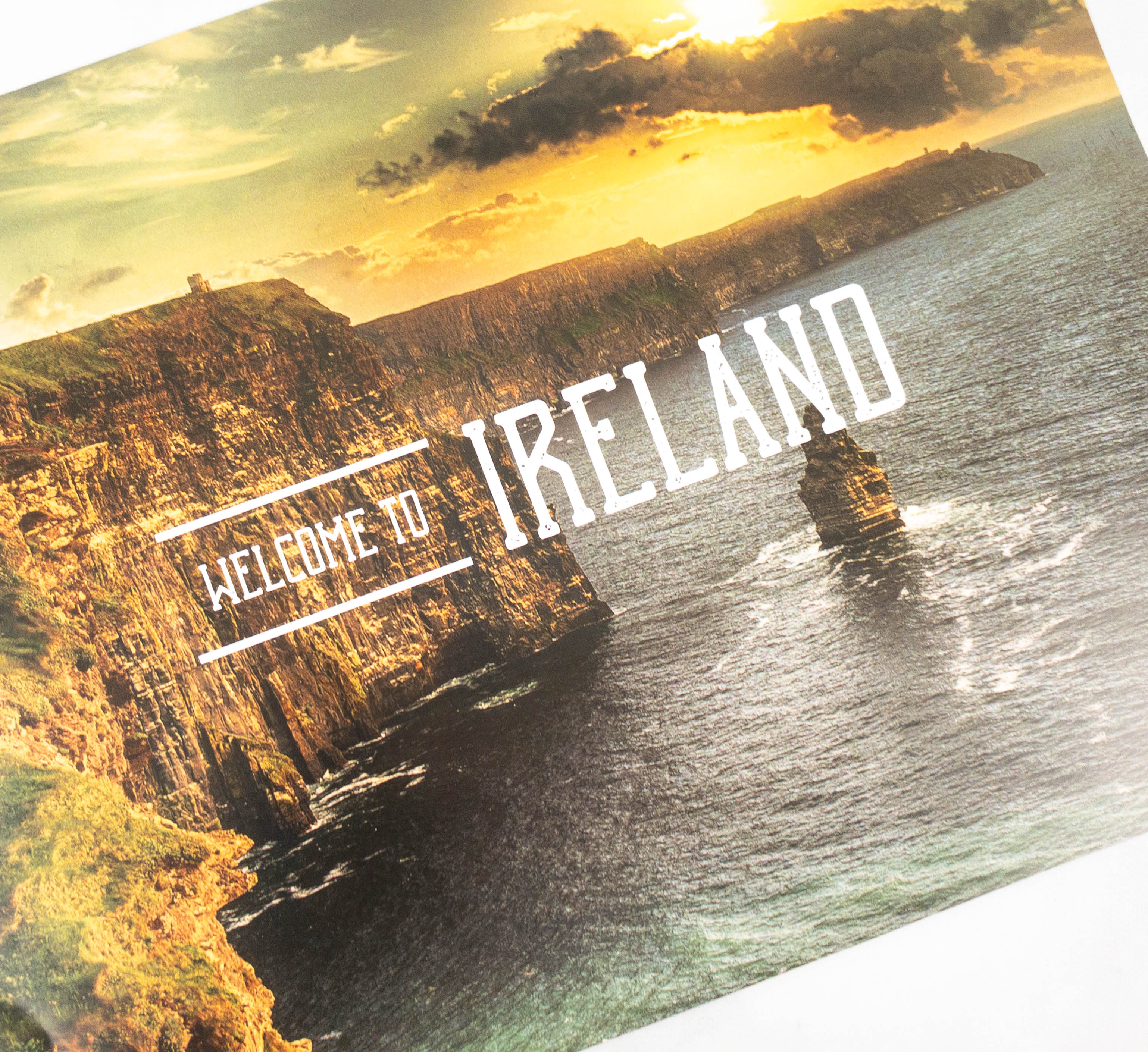 Here's a card that features a beautiful scenery in Ireland.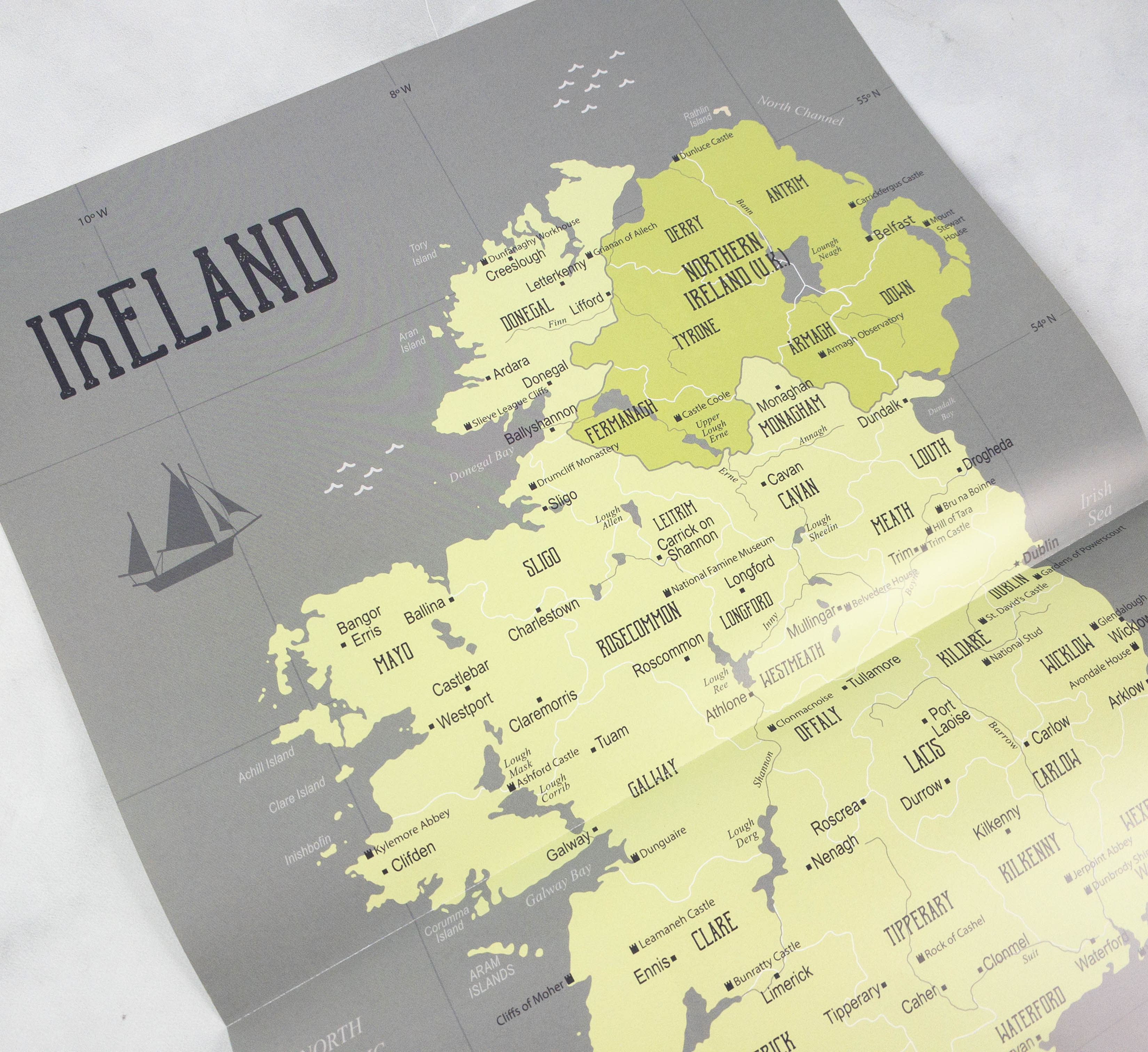 Map of Ireland. Here's a map of Ireland to guide us in solving this month's mystery.
Trinity College Book Bag. Also included in the box is a book bag from Trinity College, which features drawstring straps and a zippered pocket.
Printed on the bag is the school's name, with symbols below it!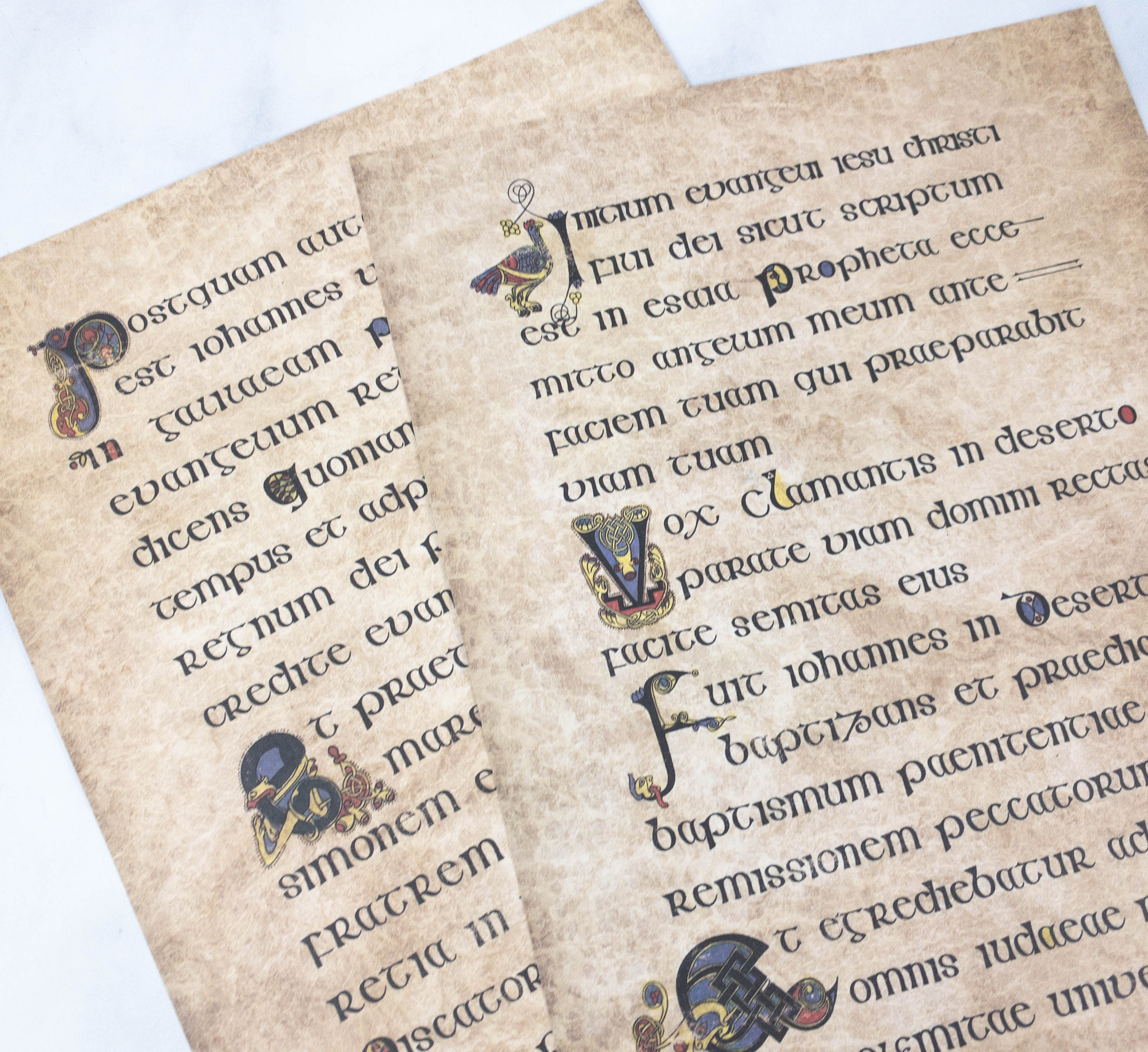 Book of Kells Manuscript Pages. I love decoding manuscripts like this one, although it's quite challenging! They were printed on paper with a foxing effect on it, making it look really old.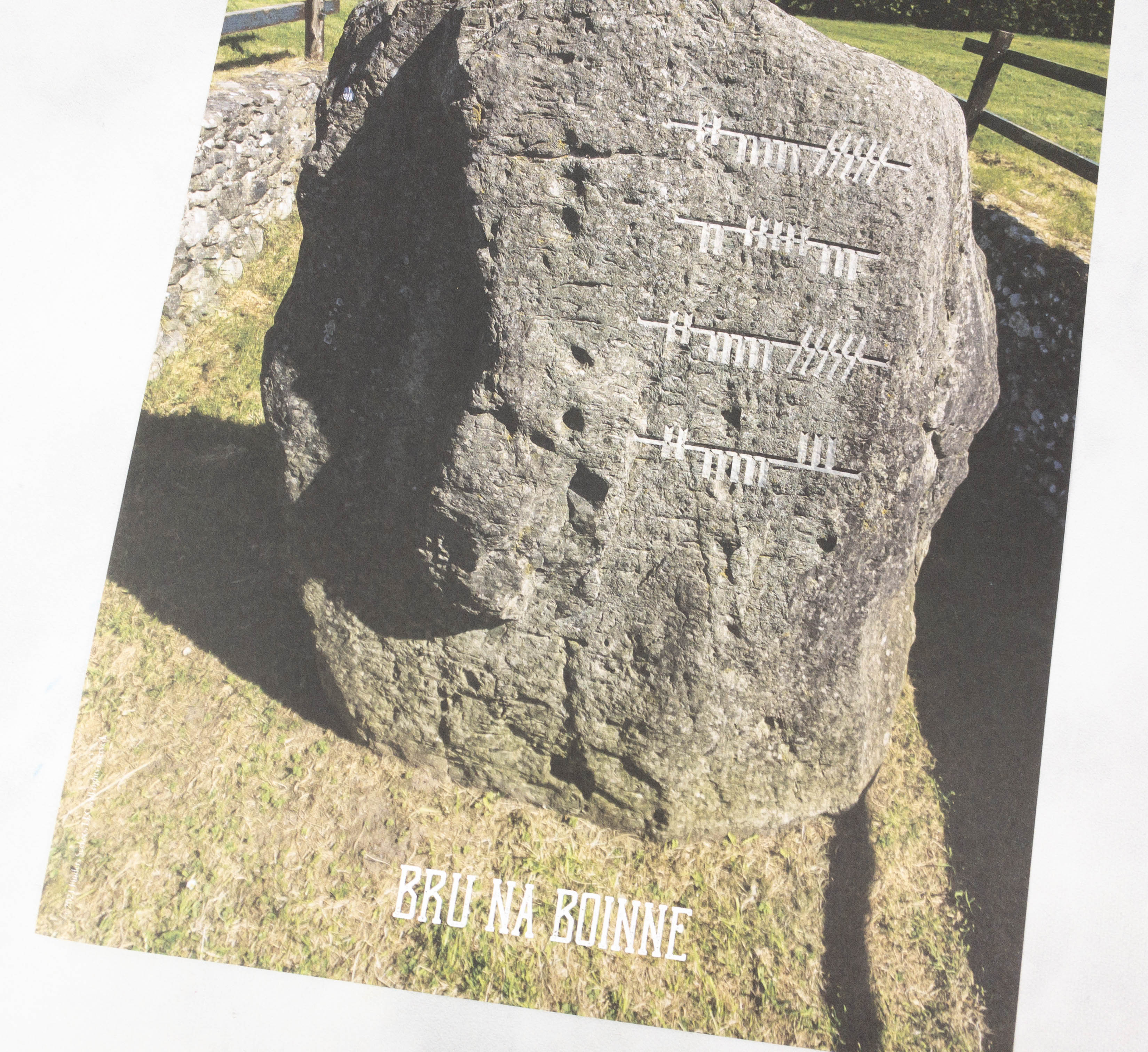 Bru na Boinne Puzzle. Also known as Boyne Valley tombs. this puzzle contains one of the world's most important prehistoric landscapes dating from the Neolithic period.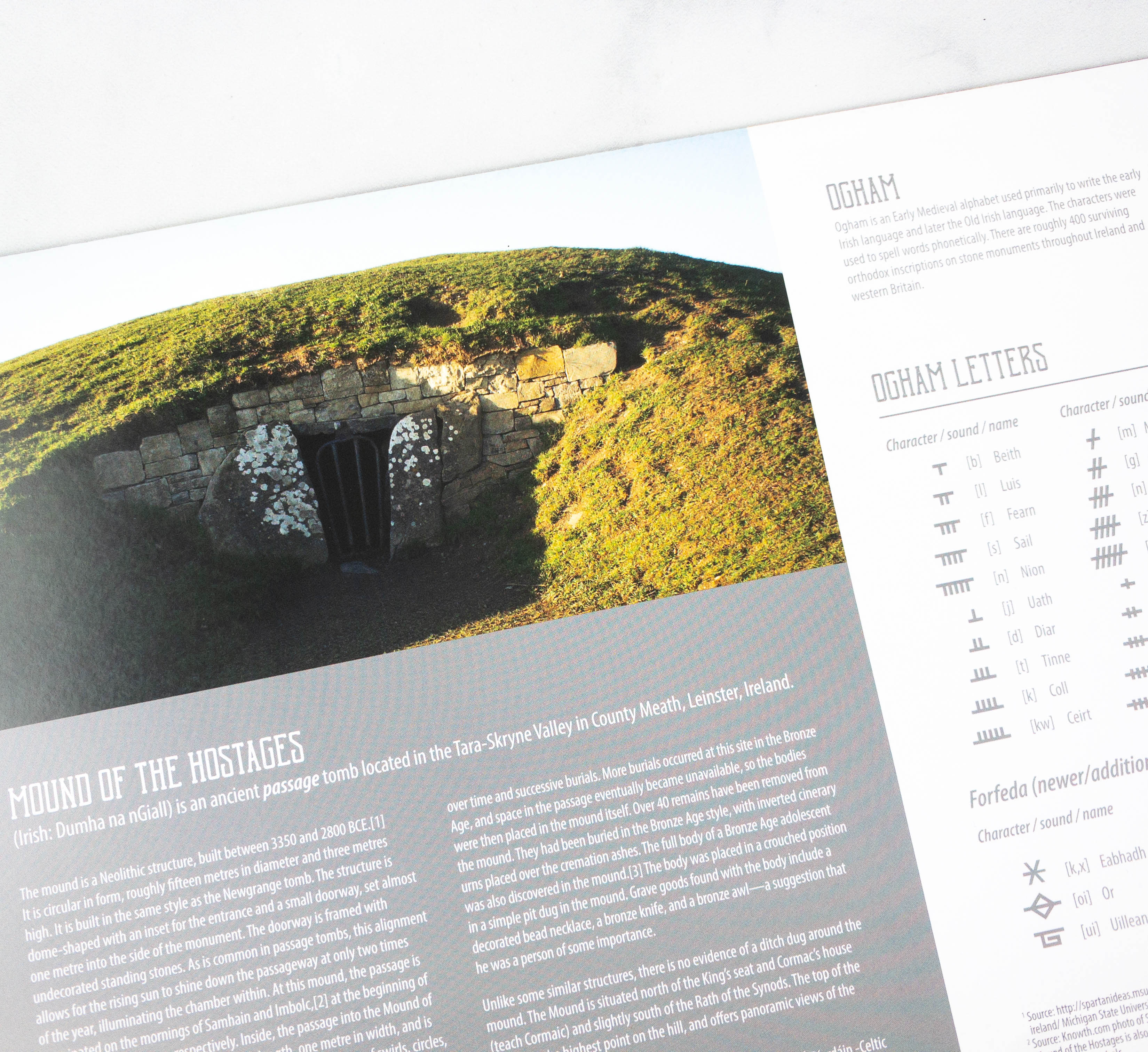 The back of the card discussed Ogham, an early medieval alphabet used by the Irish on their language. Using the guide, I was able to solve the puzzle and proceed with the next task!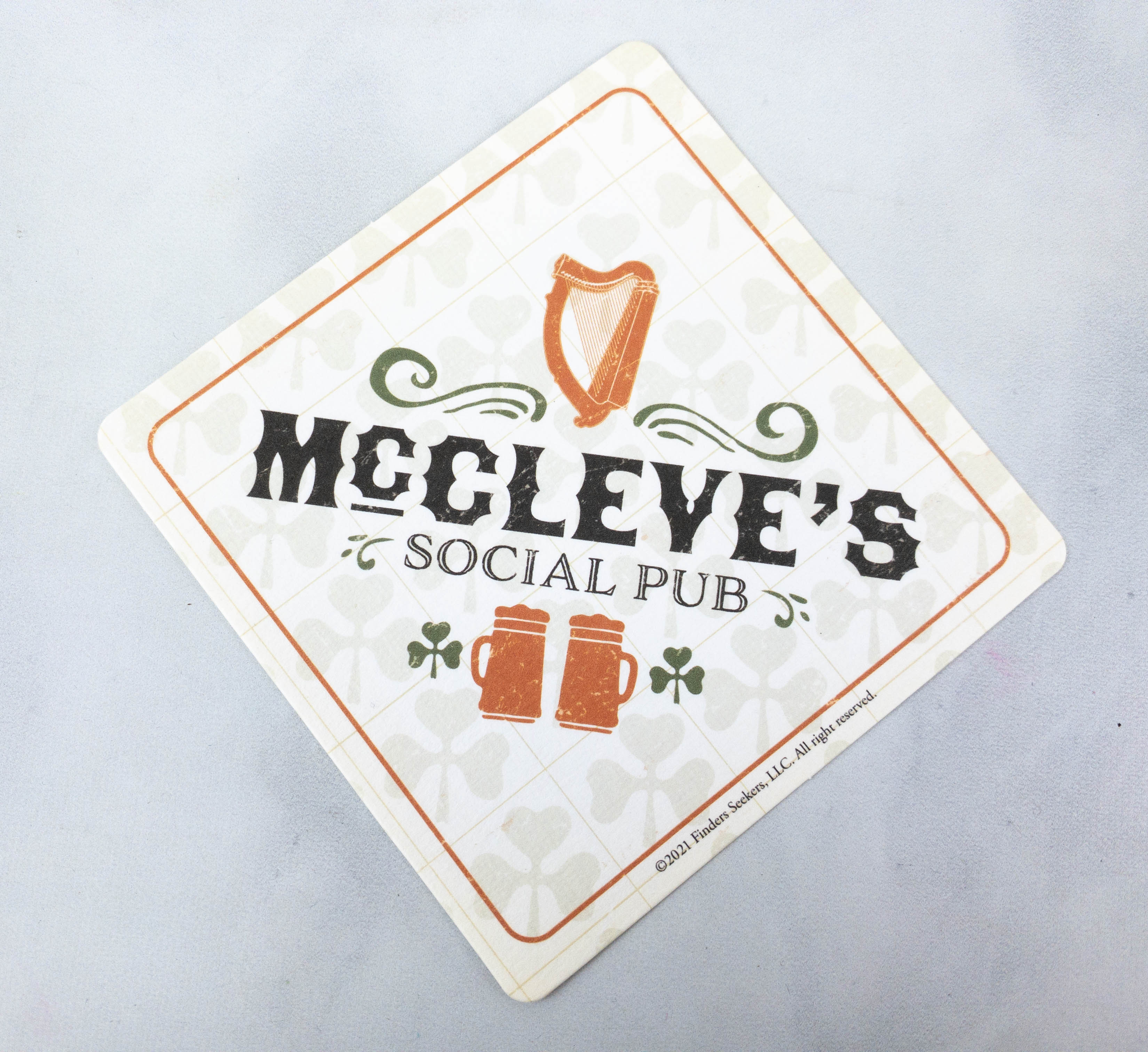 Pub Coaster. It's a beautiful pub coaster from Mc Cleve's Social Pub.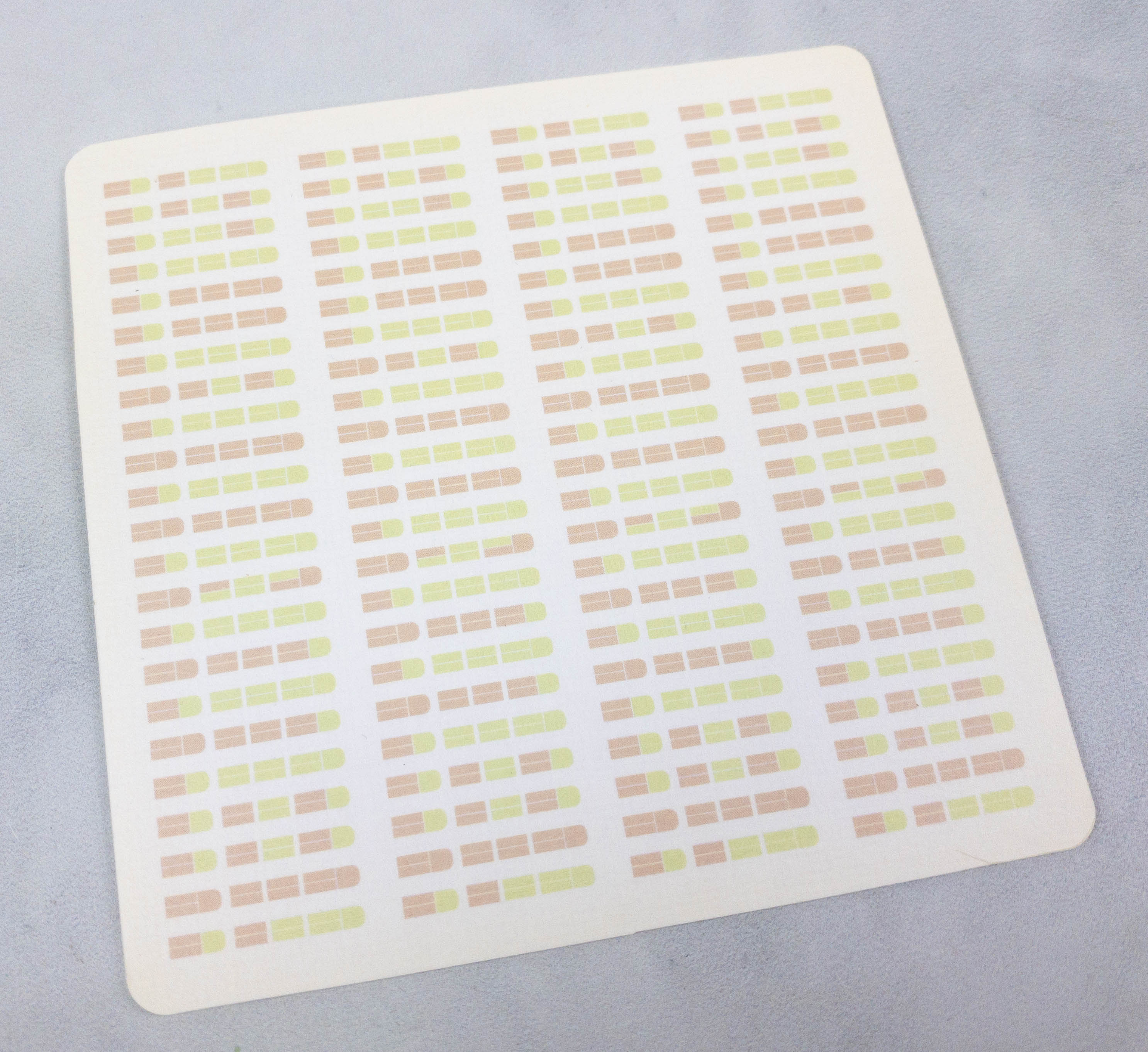 It may look like a normal coaster but it carries another exciting puzzle to be solved. The back contains a patterned design that holds a key in finding the stolen Irish crown jewels.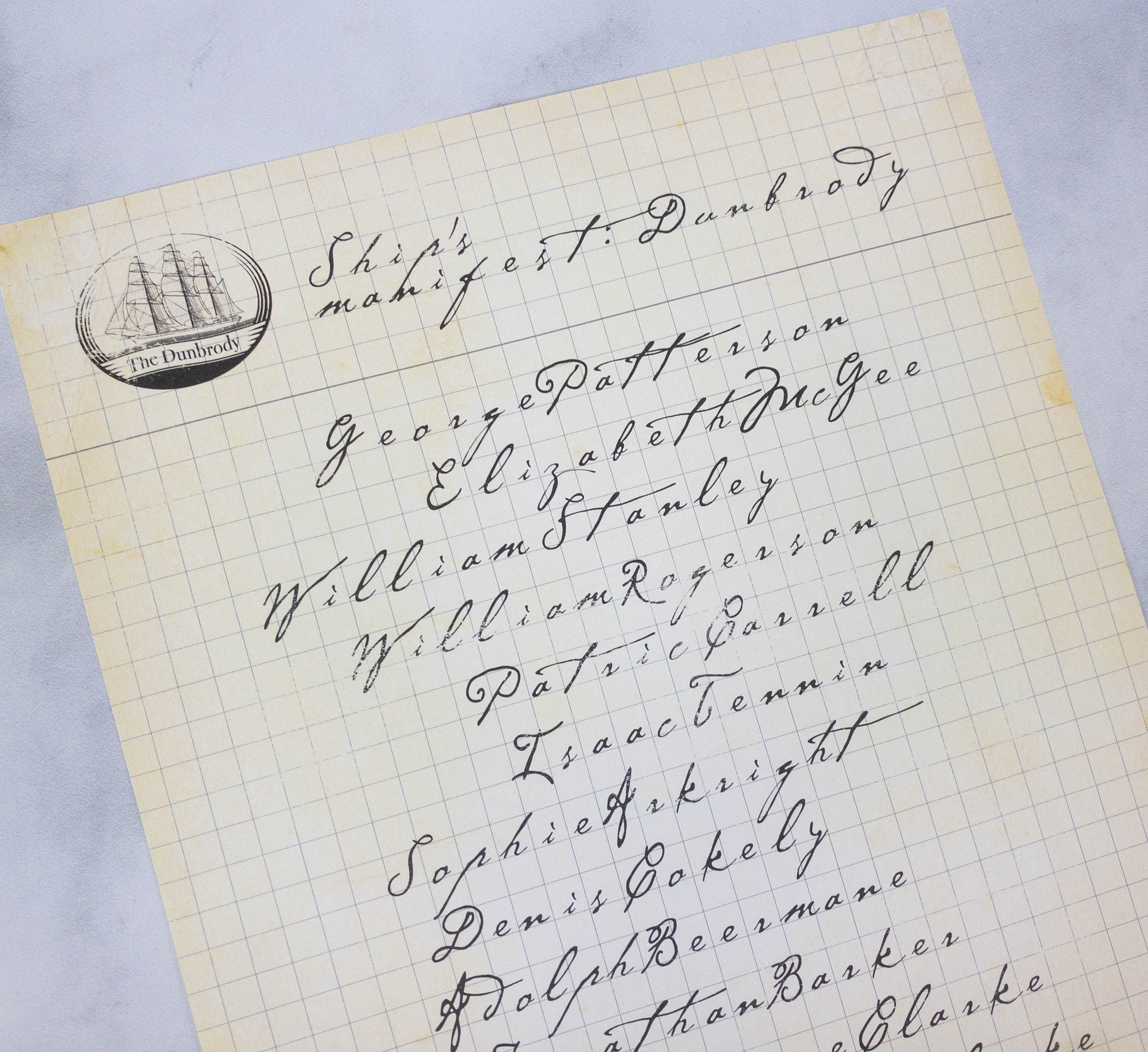 Dunbrody Ship Manifest. I also got a Dunbrody's ship manifest. It lists all the passengers of the ship and I'm sure these names will help me solve the mystery hidden in this puzzle.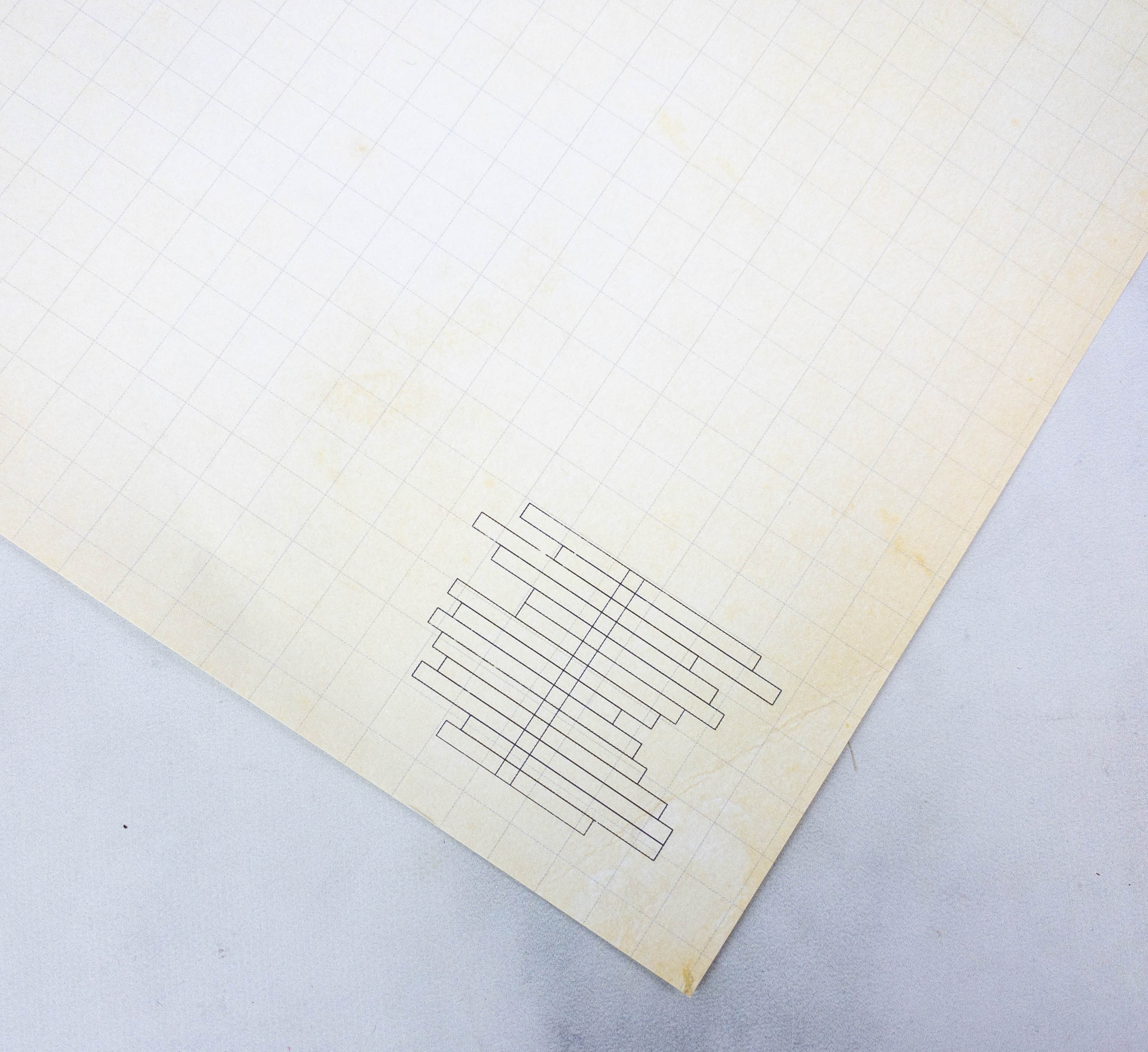 Located at the bottom of the sheet is another clue!
Gaol Prison Cells. It's a list of prison cells with numbers. I just need to find the correct key from the Gaol Prison Keys and acquire the needed evidence from this puzzle.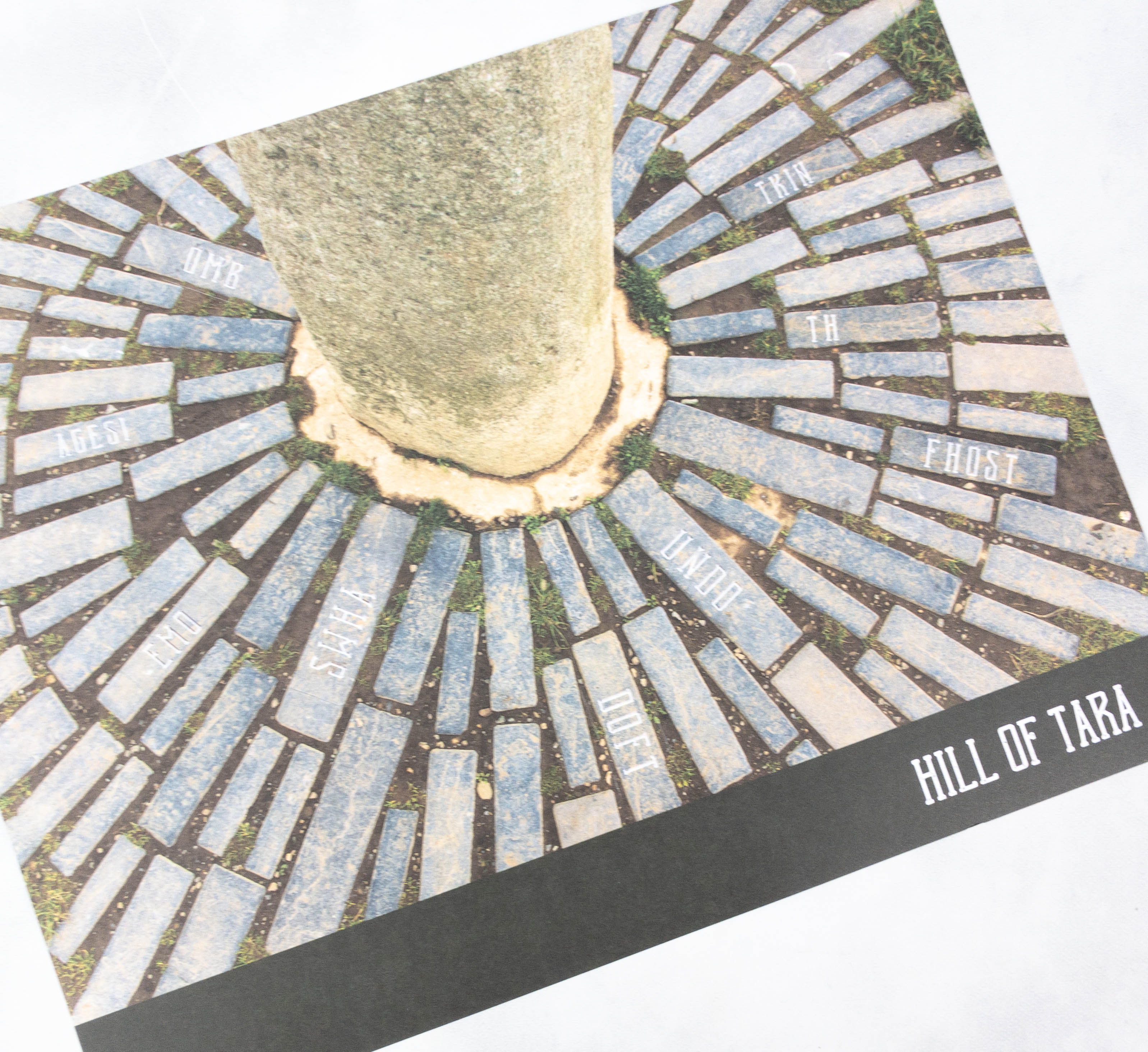 Hill of Tara Puzzle. I also enjoyed solving the Hill of Tara puzzle. This location is a famous ancient ceremonial and burial site near Skryne in County Meath, Ireland.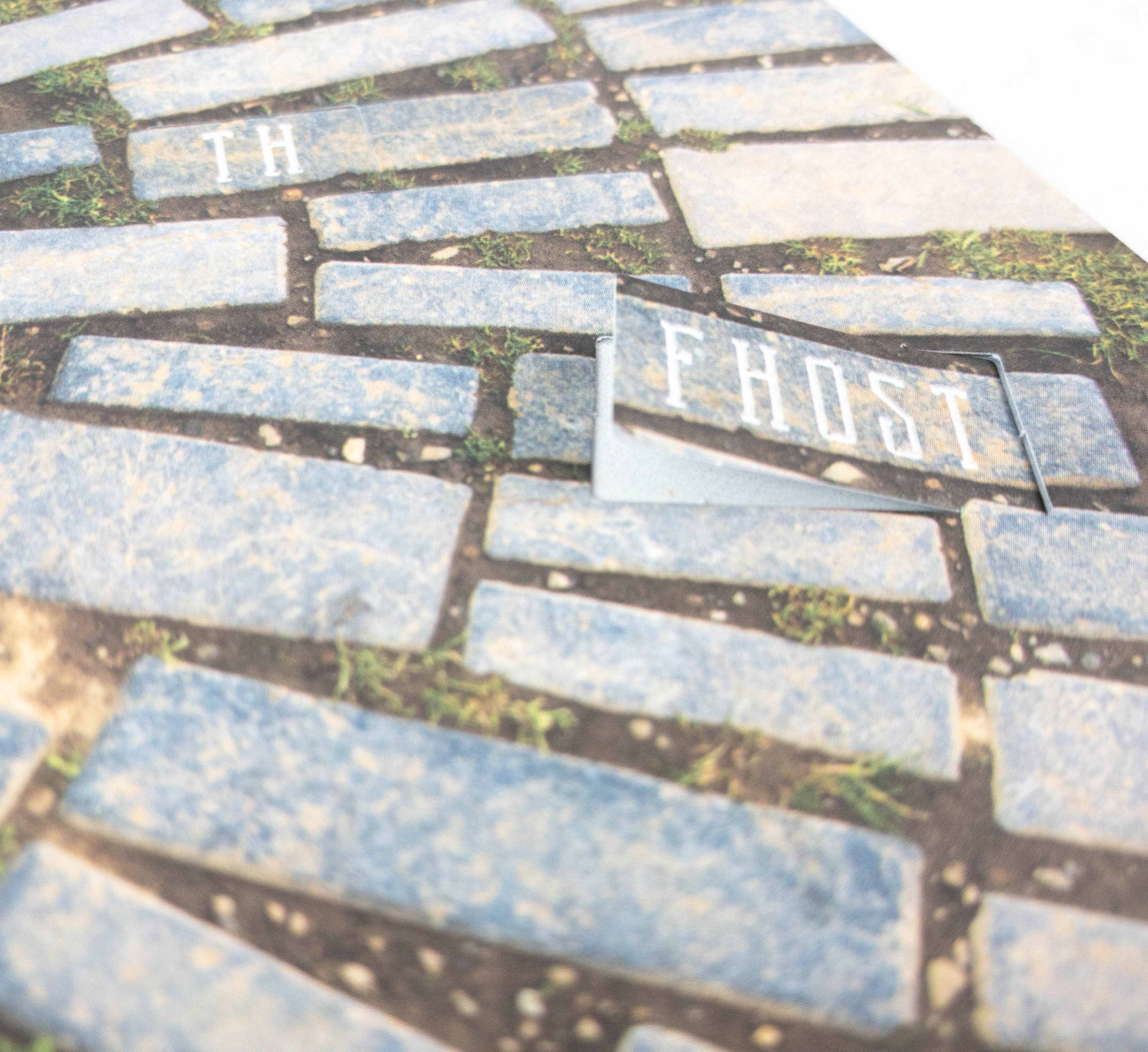 Some clues can be seen on the bricks laid on the ground.
Rock of Cashel Puzzle. This card contains a lot of crests! Surprisingly, hidden beneath the symbols are the answers that I need to complete the puzzle.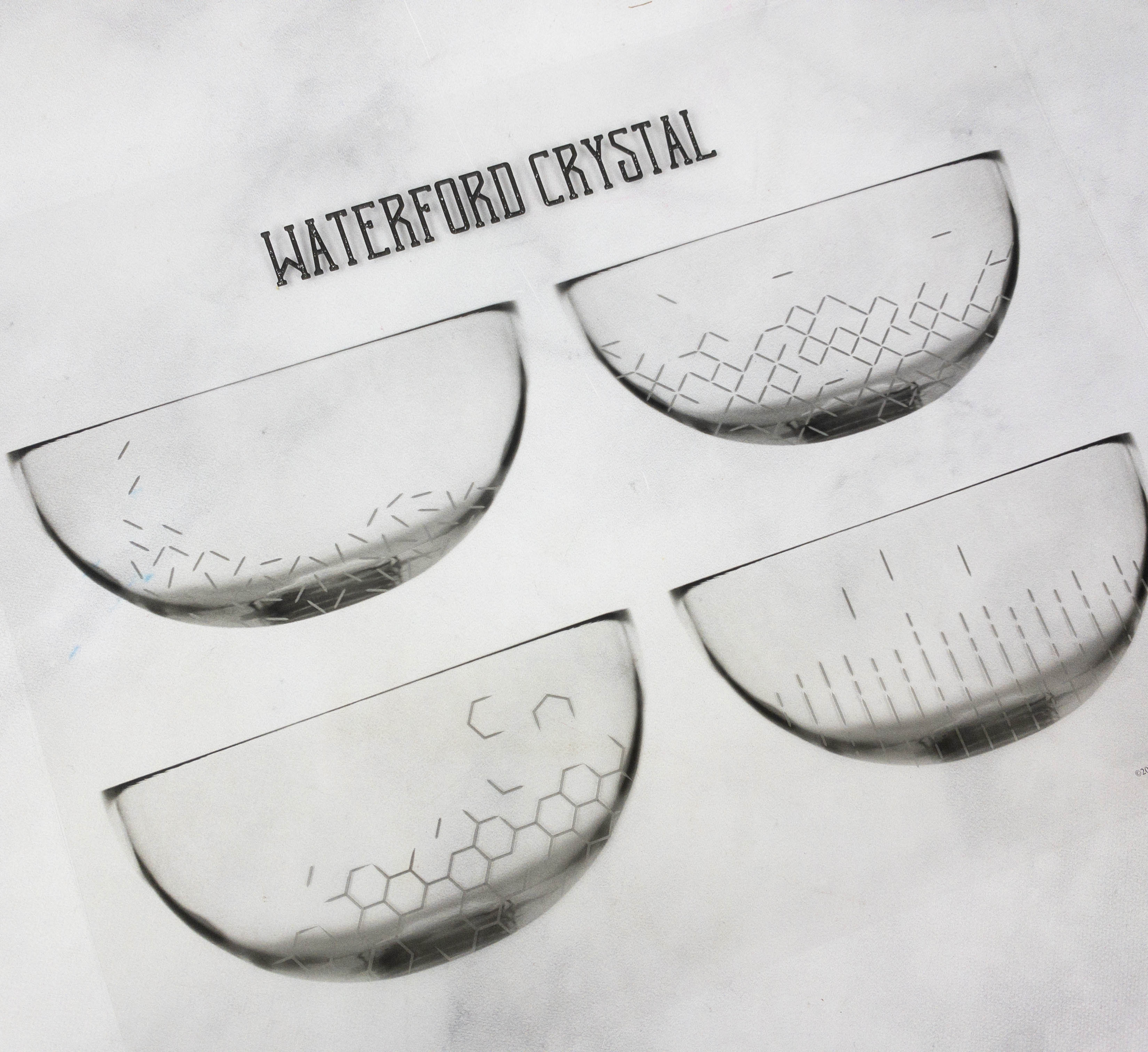 Waterford Puzzle Transparency. This puzzle is a bit tricky compared to the others, but a careful inspection on the bowls saved me a few minutes in finishing this part of the mystery.
Blarney Castle Puzzle. Lastly, here's a card filled with symbols. It also has a quote below, which says "My servants Luis Ailm and Ifin will aid in your quest." After a number of trial and errors, I was finally able to uncover the puzzle's mystery!
Finders Seekers took us to Ireland through this month's puzzles! We explored some of the country's famous locations in order to retrieve information about the missing Irish crown jewels. As always, the puzzles are exciting and fun to solve. I was able to accomplish some of them swiftly, but there are puzzles that also gave me a hard time like the Blarney Castle and Hill of Tara puzzles. Overall, it was fulfilling! This is such a great subscription for people who love puzzles and the best thing is that you can solve everything in the comforts of home!
Did you solve the mystery? How long did it take you? Let us know in the comments below!