Dog Parties is a monthly dog subscription box that delivers cute toys, healthy treats, and exclusive items for dogs. Each themed box includes freshly-made gourmet peanut butter cookies, 2 cute toys, 1 bag of made in the USA treats, plus a stylish bandana. The subscription is $39.50 per month.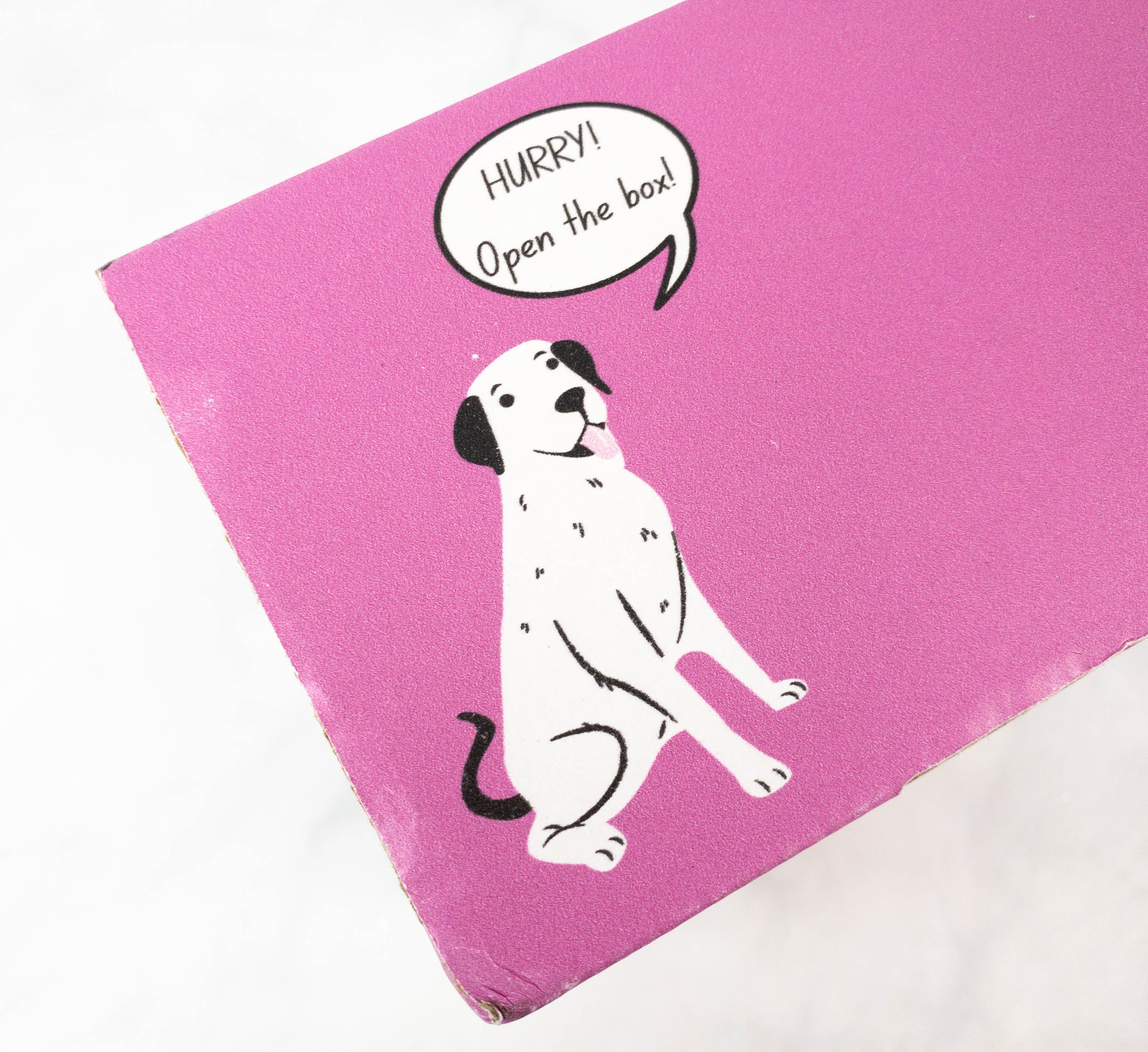 The items arrived in a cute box.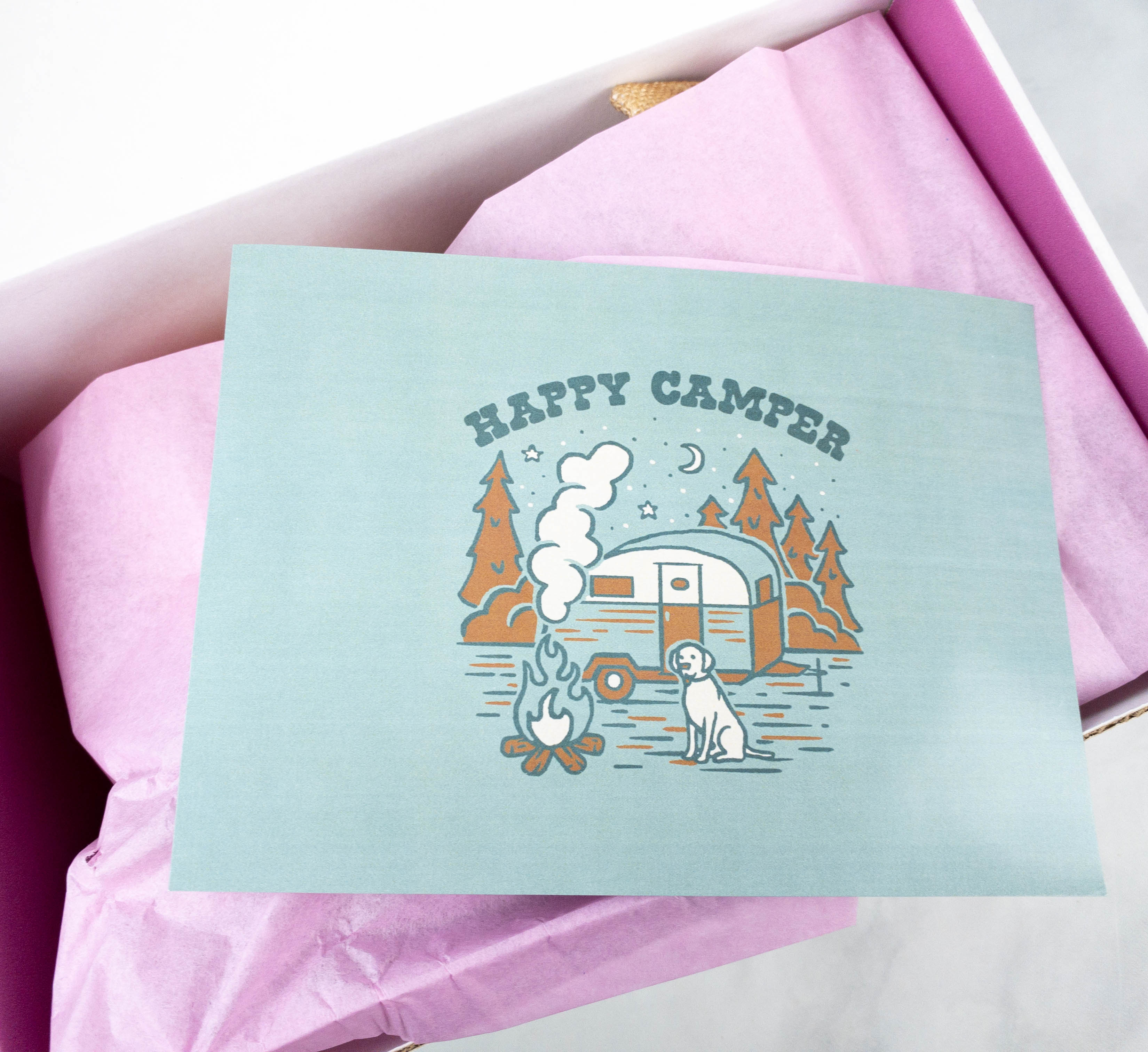 They were also wrapped in pink paper.
This card encourages subscribers to share unboxing pictures on Instagram and a disclaimer on their toys. This month's theme is HAPPY CAMPER!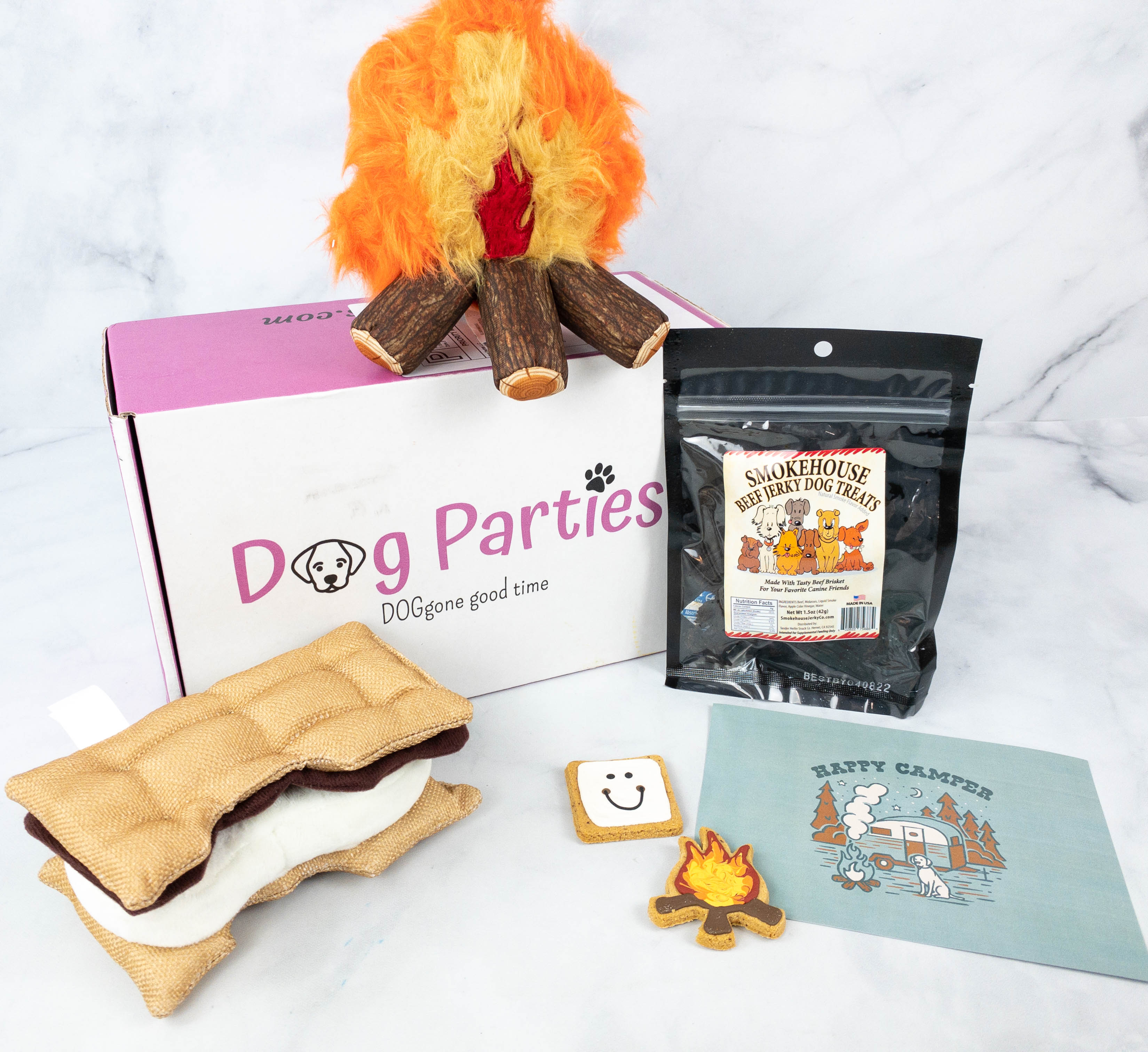 Everything in my box!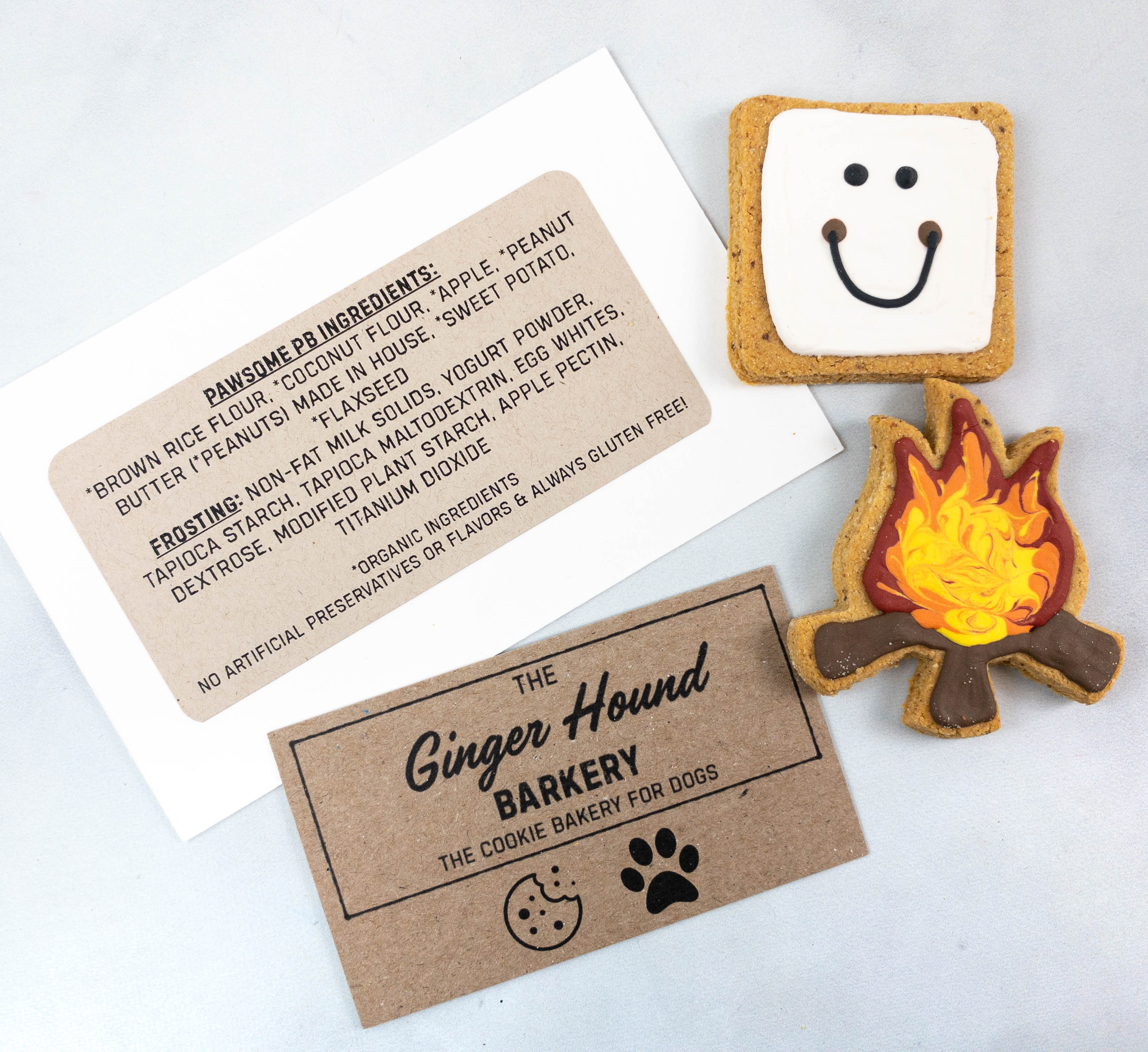 Gourmet Cookies. Here are the gourmet cookies from The Ginger Hound Bakery. They are made with organic ingredients and produced in small batches to keep them high-quality. This month, the snacks look like a tasty s'mores treat and an exciting camp fire cookie! So much artistry – and fun for dog parents as they are tasty for pups!
Play San Francisco Cozy Campfire Dog Toy. In line with this month's theme, the first toy resembles a camp fire. No worries, it's definitely safe for our dogs to play with! PLAY toys are super durable and eco-friendly too!
Play San Francisco Gimme S'more Dog Toy. The next toy resembles a s'mores, a traditional snack cooked over a campfire!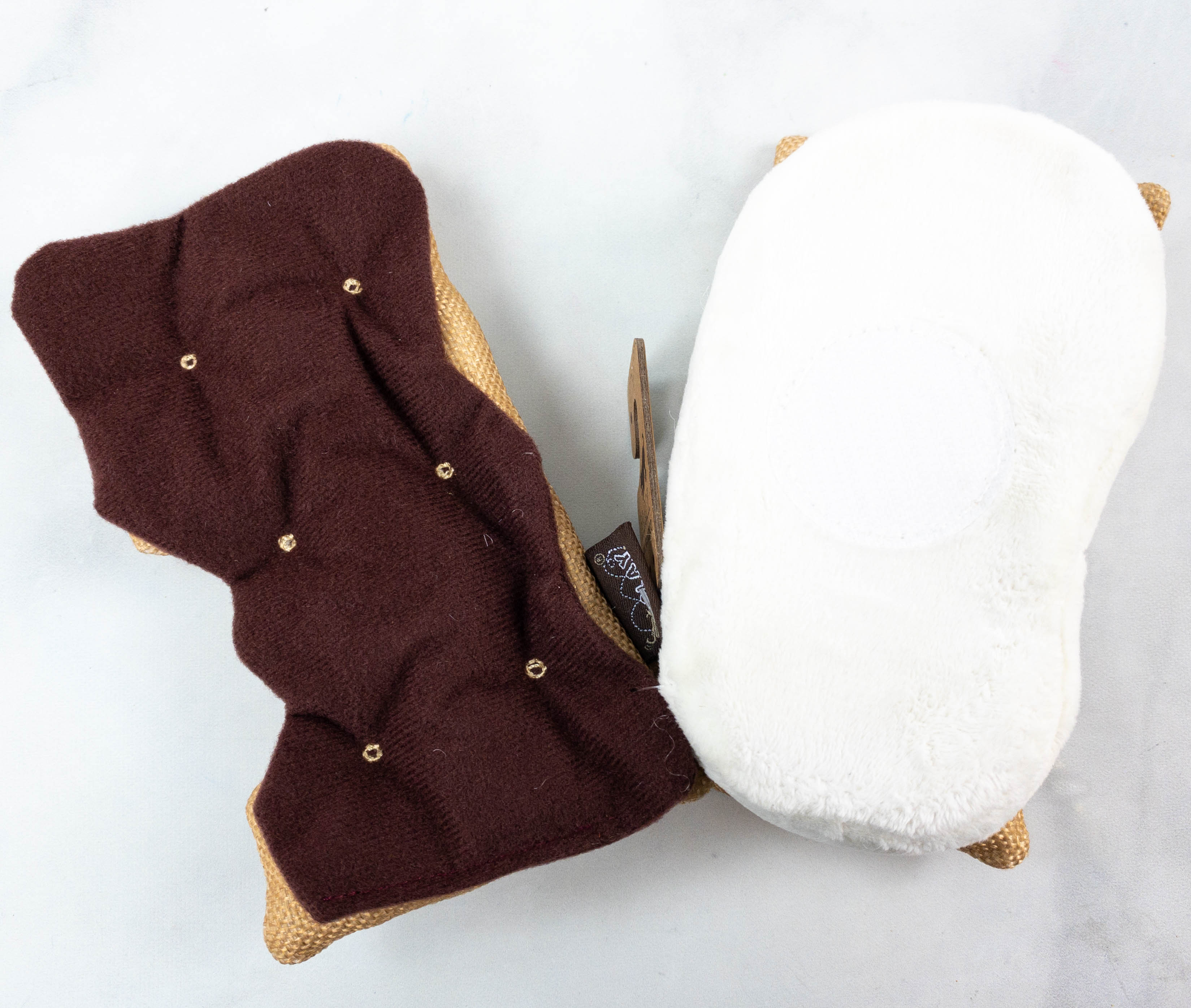 It can even be separated to reveal the sweet chocolate and marshmallow inside!
Smokehouse Beef Jerky Dog Treats ($5.99) After a fun play time, it's time for delicious snacks like this pack of beef jerky dog treats!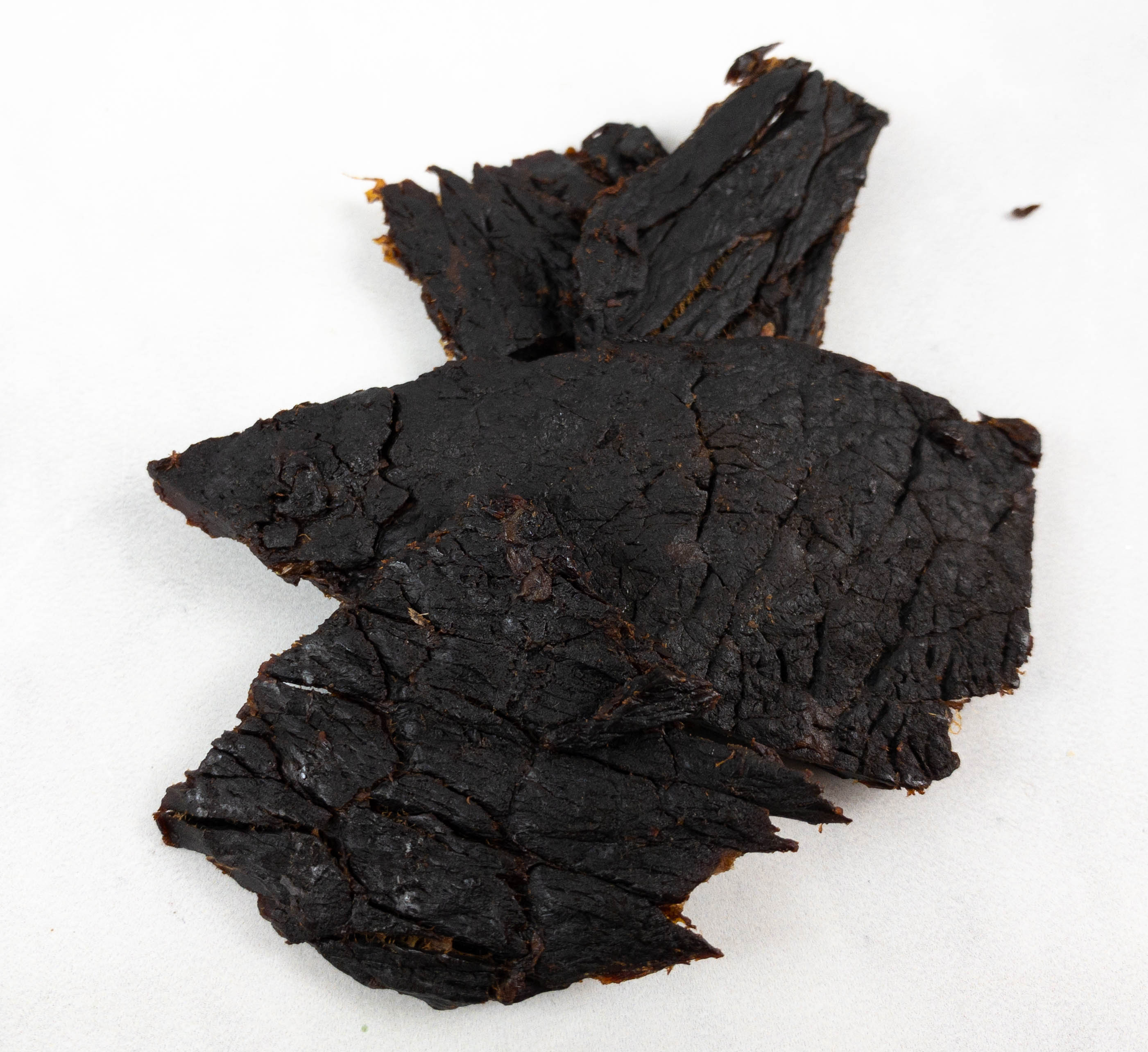 These are made with real beef, plus molasses and liquid smoke flavor. The texture is also perfect. It's not too hard, and it isn't crumbly either. It's soft like beef jerky for humans. Dean kept wandering and trying to find this treat – he thinks it's super great!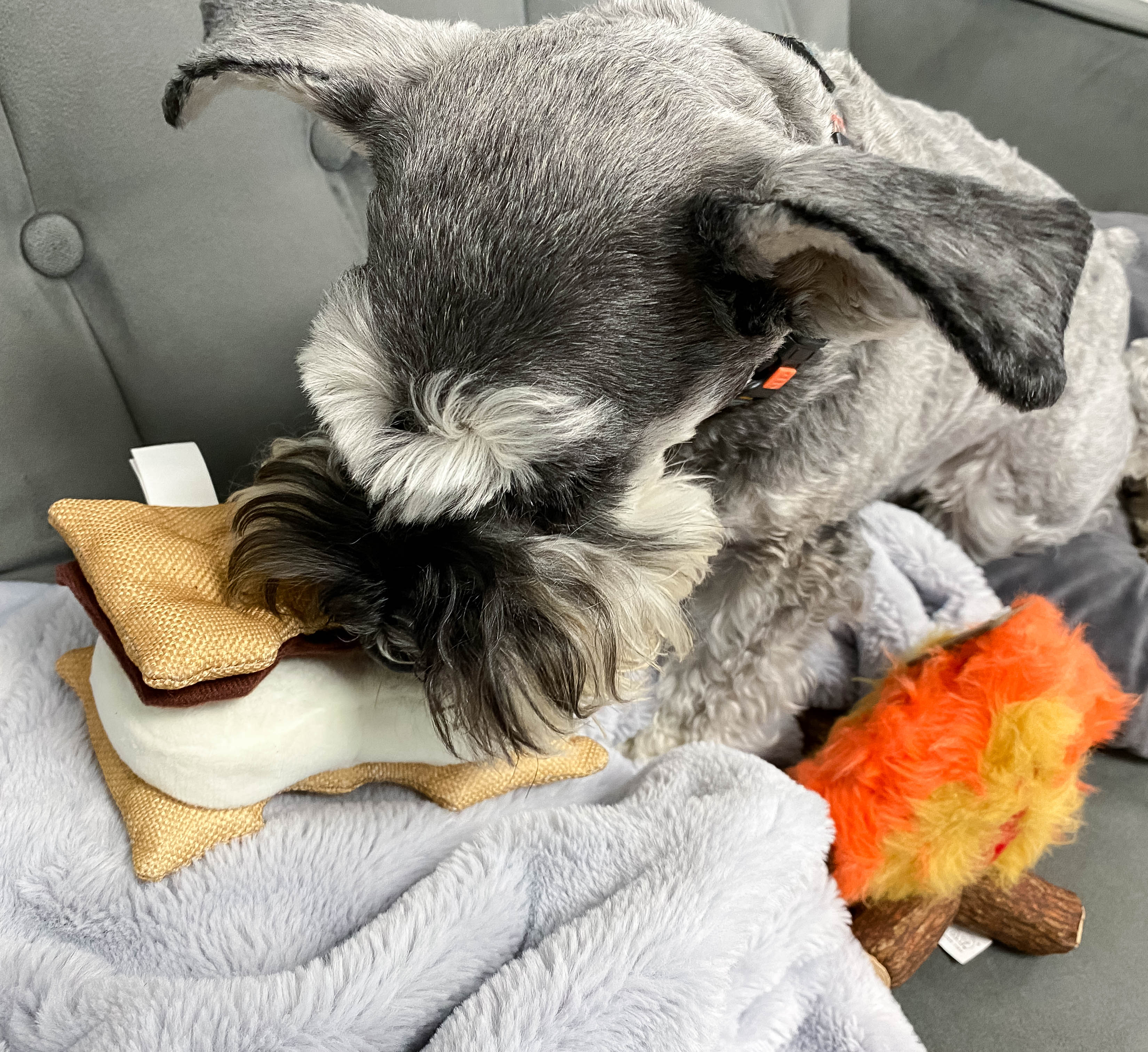 Here's Dean, feeling cozy with his new toys! We had fun hiding some beef jerky inside the smore – a nice engaging activity!
My pups love the fun toys and the delicious snacks from Dog Parties. This month, the items are Happy Camper themed! There are camp fire and S'mores inspired toys, and both of them are made with high-quality materials. Dean loved playing with them! Of course, he also liked the beef jerky and the gourmet cookies from the box. This is really a nice subscription if you want to reward your best furry friends with goodies made especially for them!
What do you think of the Dog Parties box?