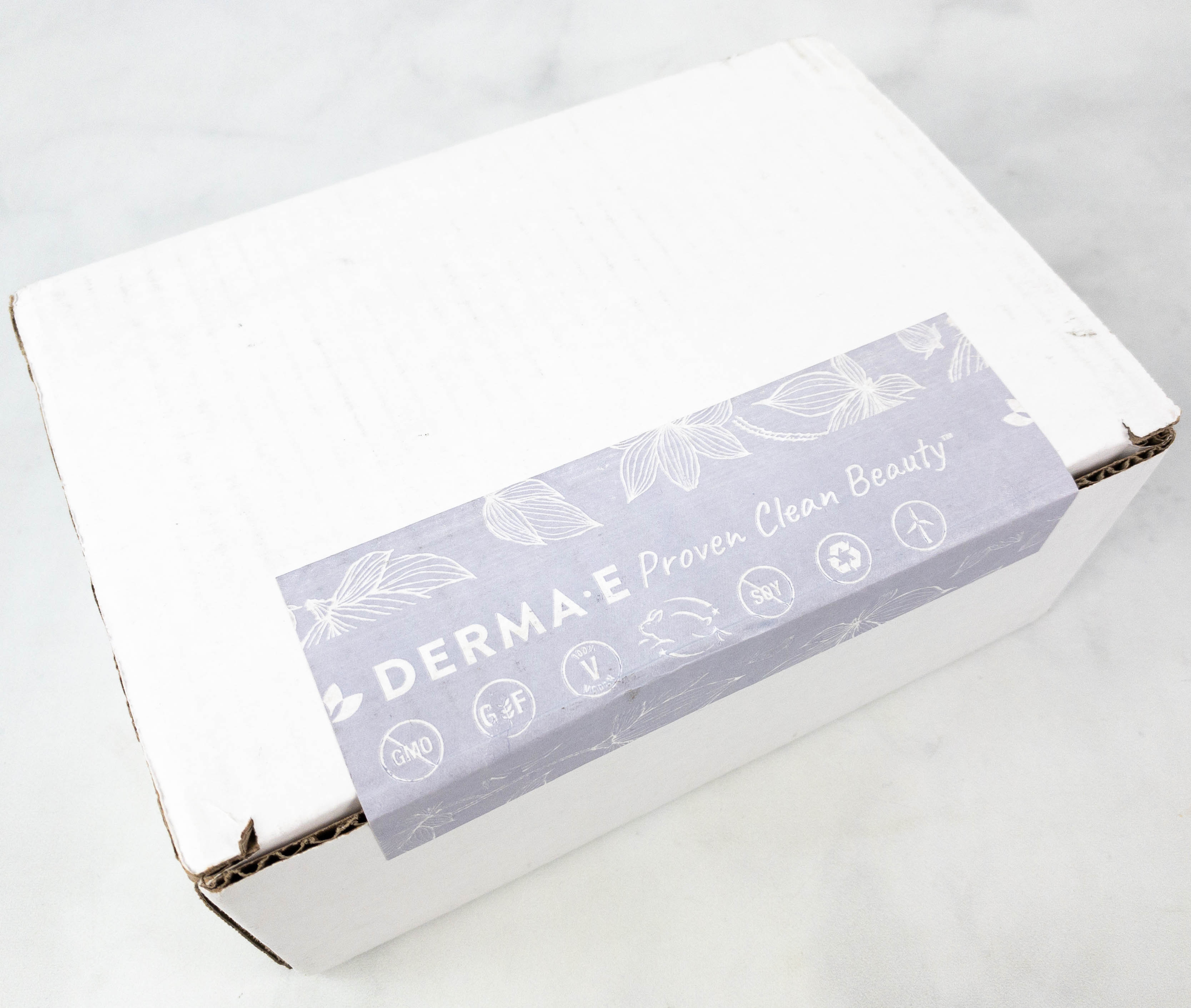 Derma-E is a clean beauty brand with products that are 100% vegan, GMO-free, and cruelty-free. They have a wide range of products that caters to different skin concerns so you can choose one, depending on your needs.
This is a review of skin brightening products from their Vitamin C Line! This set is not available, but the individual products can be purchased on their website. Shipping is free for orders $35 and above.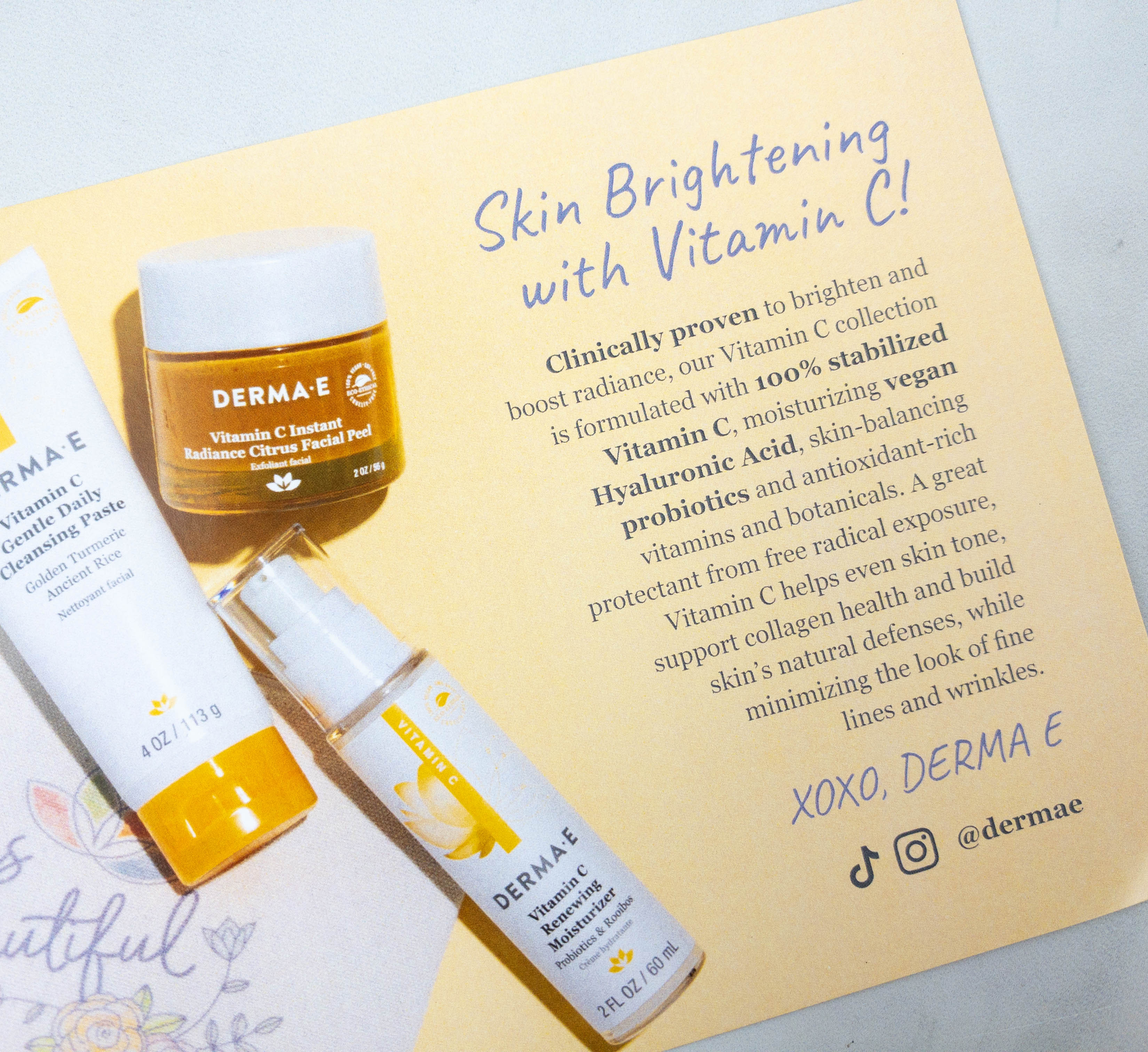 There's an information card with a message from Derma-E.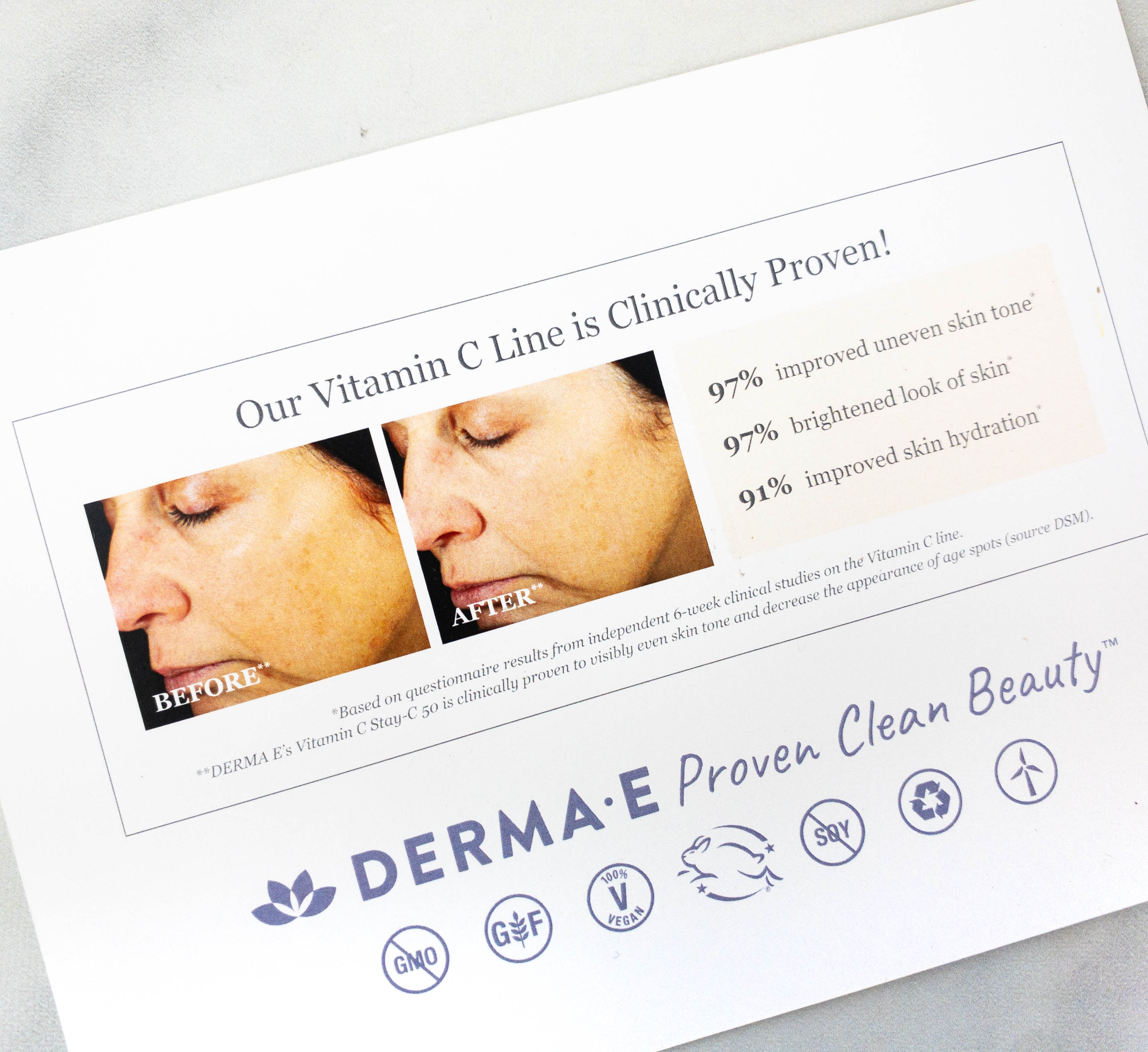 At the back, it contains more information about their Vitamin C Line!
Everything in my box!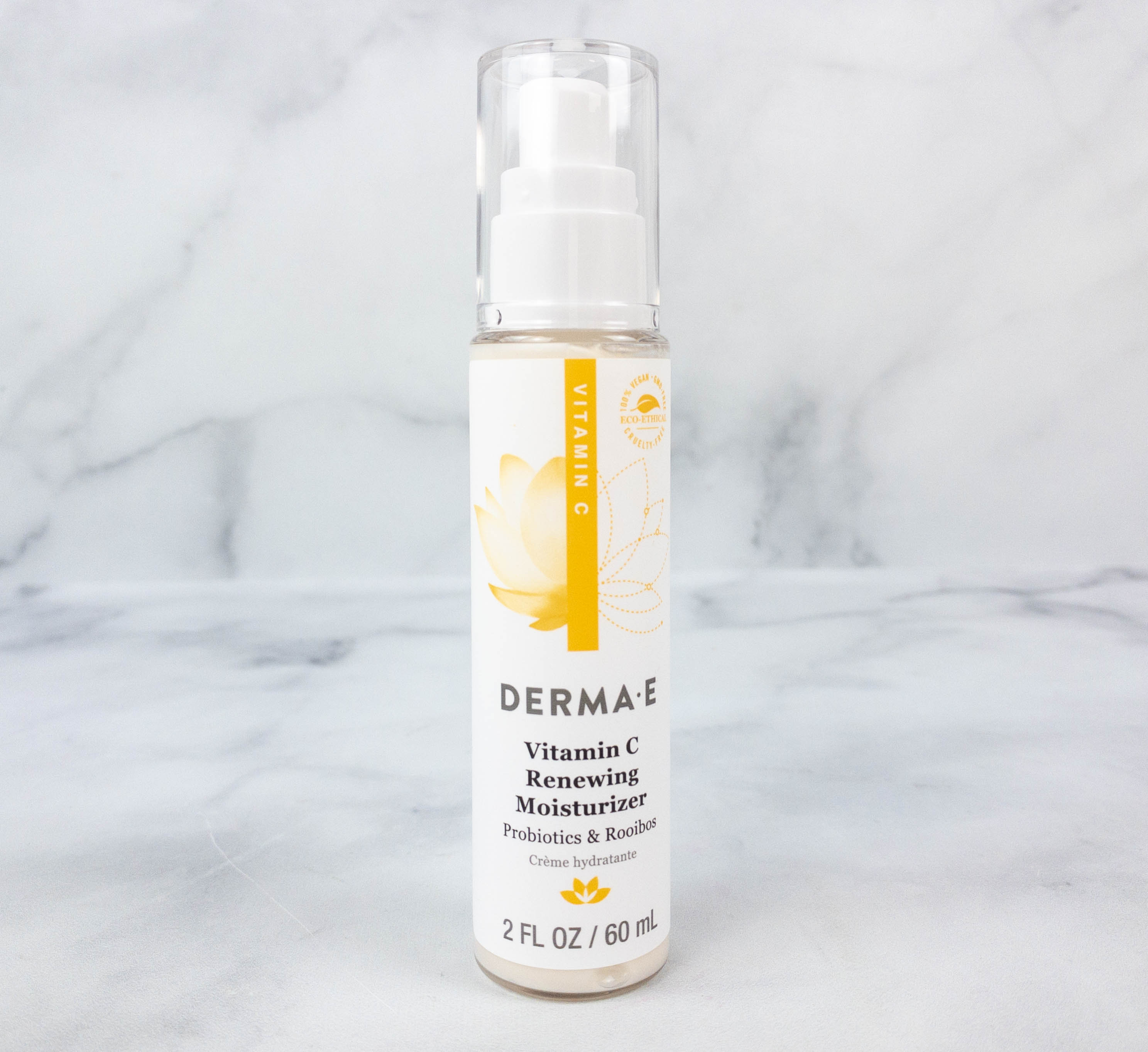 Vitamin C Renewing Moisturizer ($22.50) This lightweight moisturizer combines the brightening properties of vitamin C with antioxidant-rich probiotics and rooibos that protects the skin from external stressors. It makes my skin feel hydrated and nourished after application and it also works well under makeup, giving me a natural glow.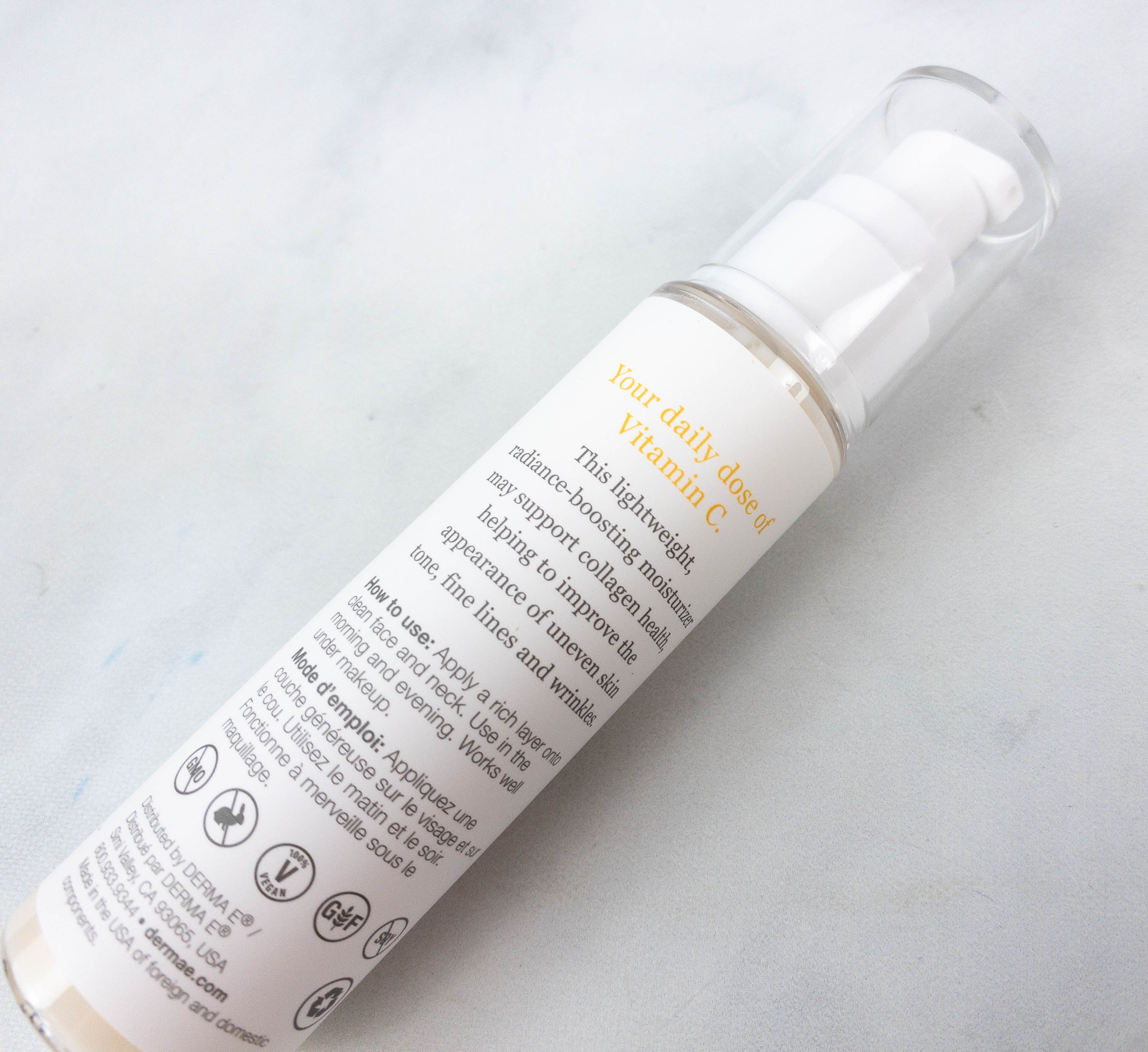 It comes in a pump bottle, which makes it easy to dispense the product. It's less messy as well!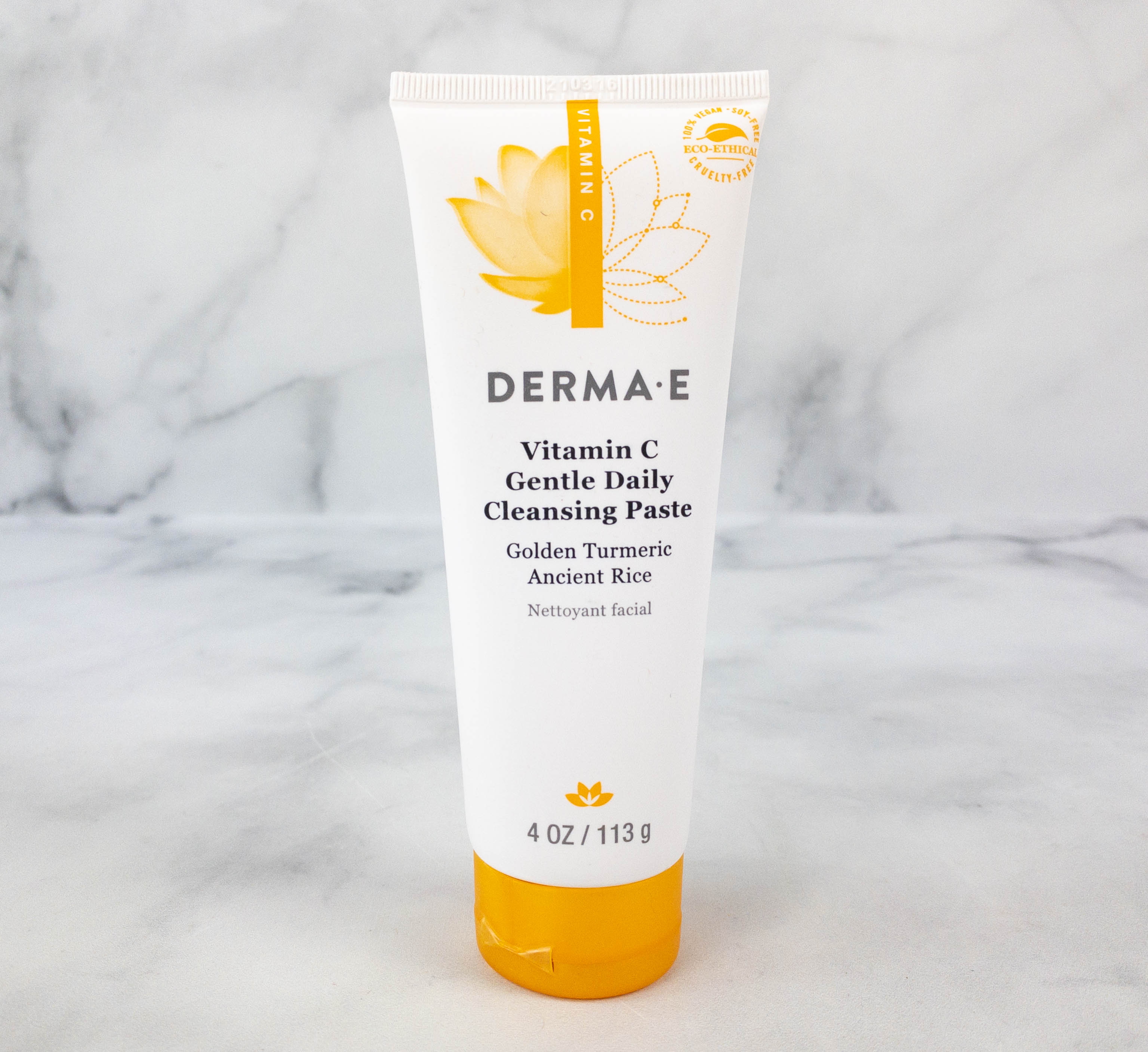 Vitamin C Gentle Daily Cleansing Paste ($13.95) Here's a vitamin C-infused cleanser formulated for daily use! It washes away dirt and other impurities and, with the help of golden turmeric and ancient rice, it reduces the appearance of blemishes and keeps the skin radiant.
I like the creamy consistency of this paste! It lathers smoothly on my skin and it's also easy to wash off. It can be used as a mask as well, just apply a generous amount on your face and leave for 3-5 minutes. Then, moisten your fingertips and massage your skin. Rinse thoroughly with warm water afterward.
Vitamin C Instant Radiance Citrus Facial Peel ($23.95) Lastly, here's an exfoliating facial cream that boosts the skin's natural radiance and reduces the appearance of fine lines and wrinkles.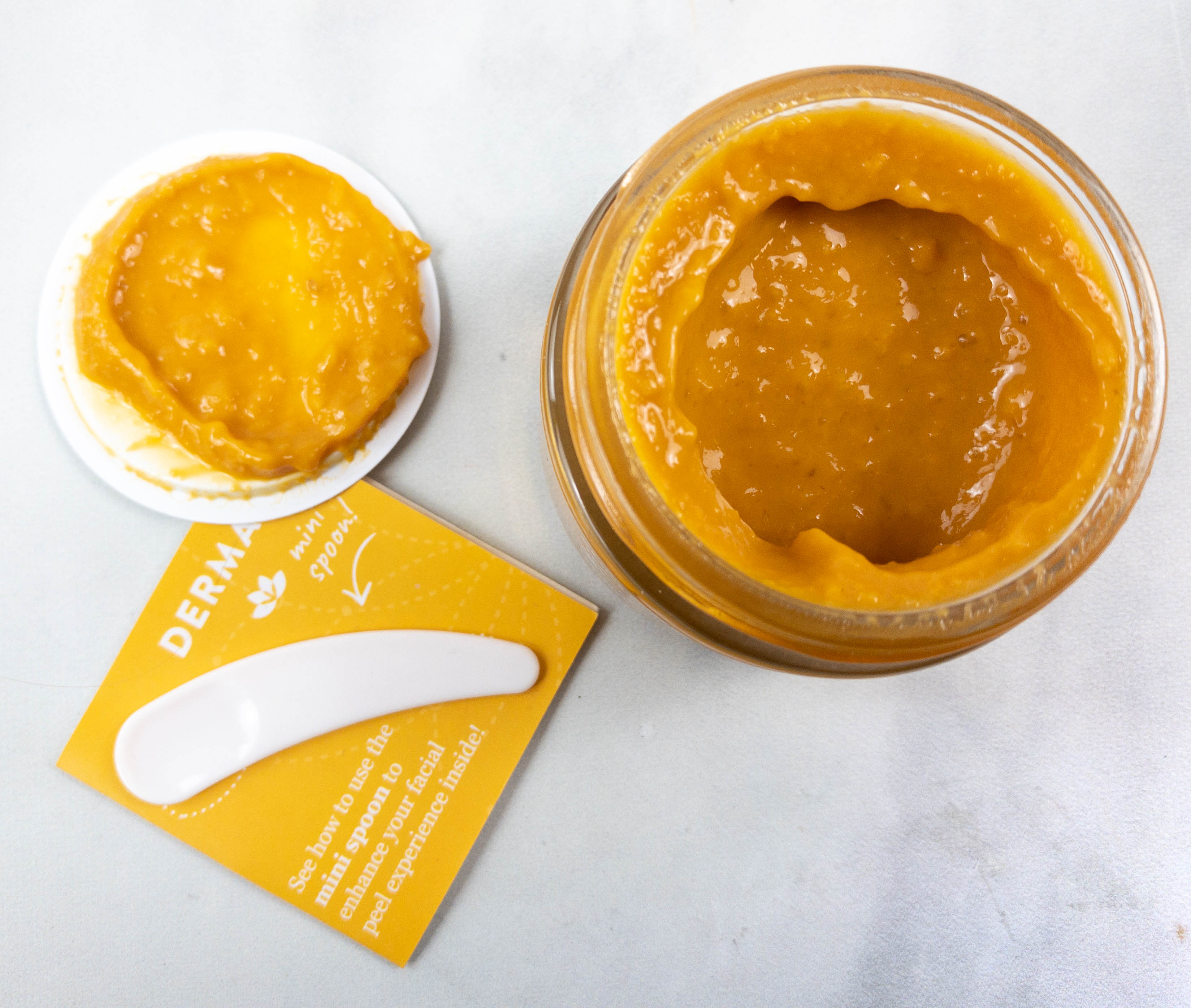 It comes in a tub and it also has its own scooper. Aside from vitamin C that helps brighten the skin, this facial peel treatment also contains glycolic acid that  removes dead skin cells and reveal young and healthy skin! It's recommended to be applied once a week. There's a slight tingling sensation after application, but it's bearable.
Derma-E's Vitamin C Line has always impressed me, and getting to try new products from this line really makes me happy. The cleanser and the moisturizer are perfect for adding to a daily skincare routine, while the facial peel makes a great weekly ritual. Everything is great for those who have dry and dull skin or even acne-related scars! If I have to pick a favorite, it would be the moisturizer because I like its lightweight formula. I also love using it as a base before laying on my foundation. The best thing about Derma-E products is that they are made with clean ingredients, so you don't have to worry about harmful chemicals.
What do you think about your current skincare?