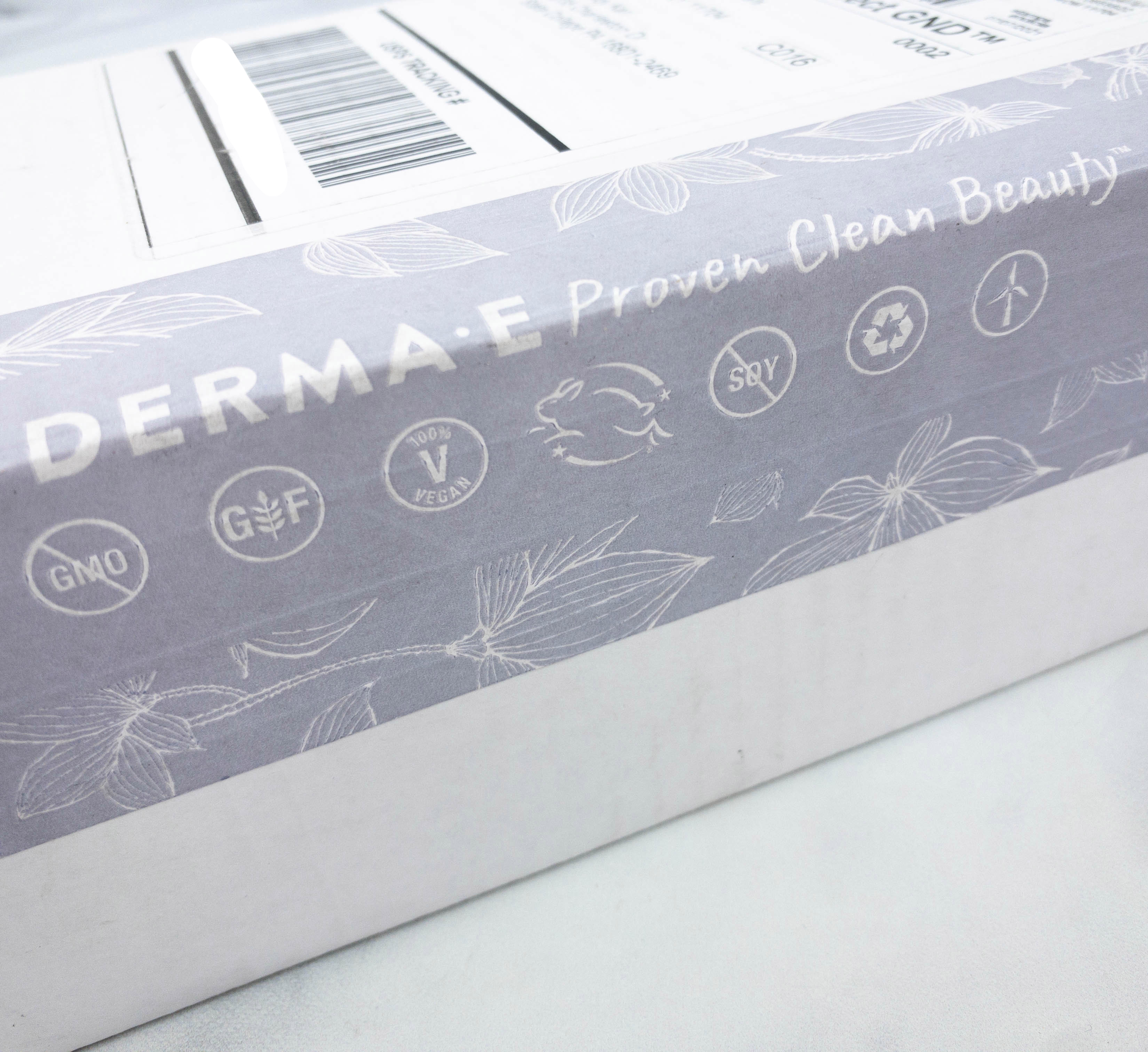 Derma-E is a clean beauty brand. They recently launched a new scar treatment product, the Essentials Gentle Enzyme Peel which makes a great companion with their Scar Gel and Scar Cream Sun Protectant SPF 35. Products in the Scar Treatment line starts at $4. Shipping is free for orders $35 and up.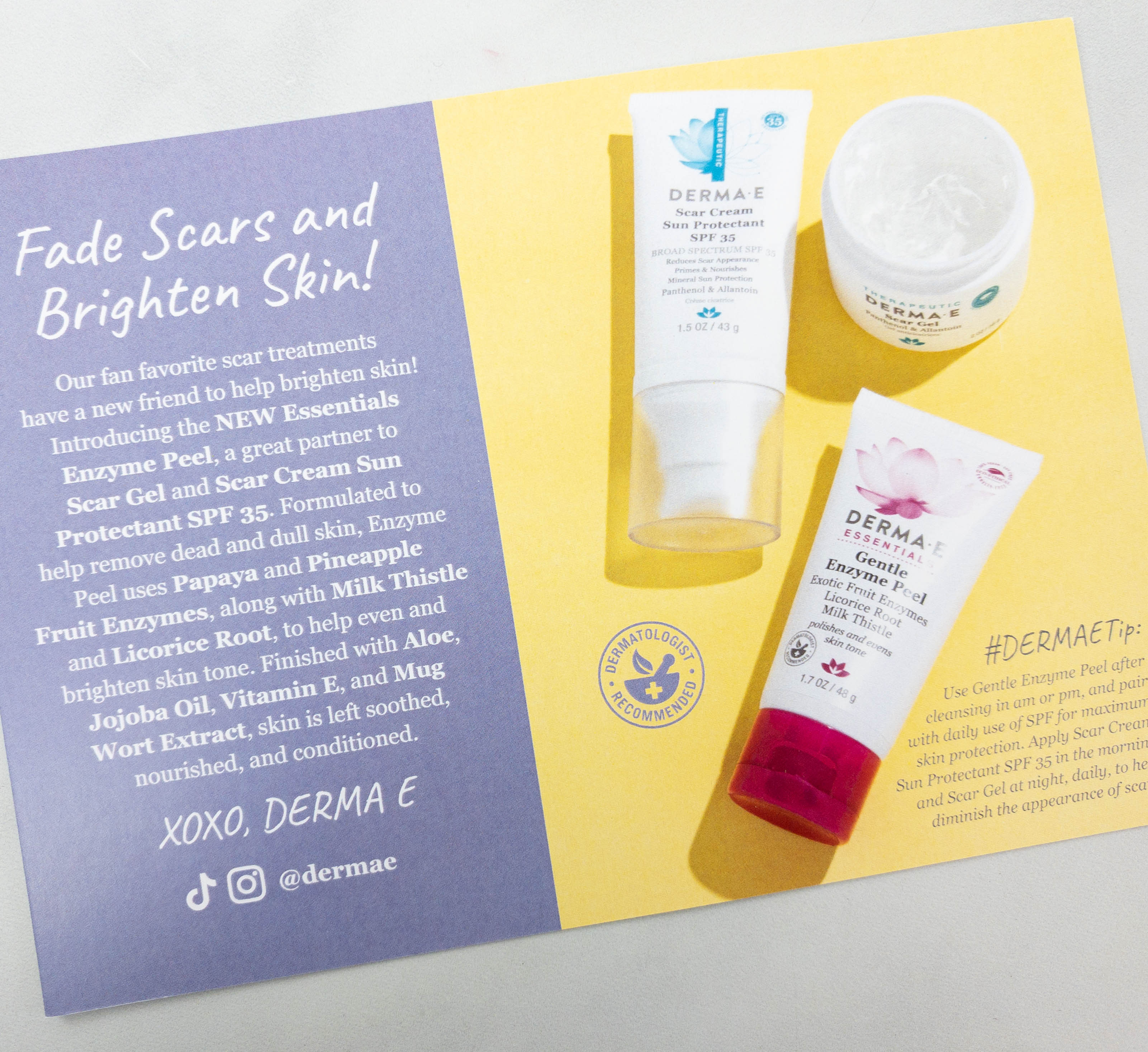 There's an information card with a message from Derma-E.
At the back, it lists all the products included in the box along with a short description for each. They also included instructions on proper usage.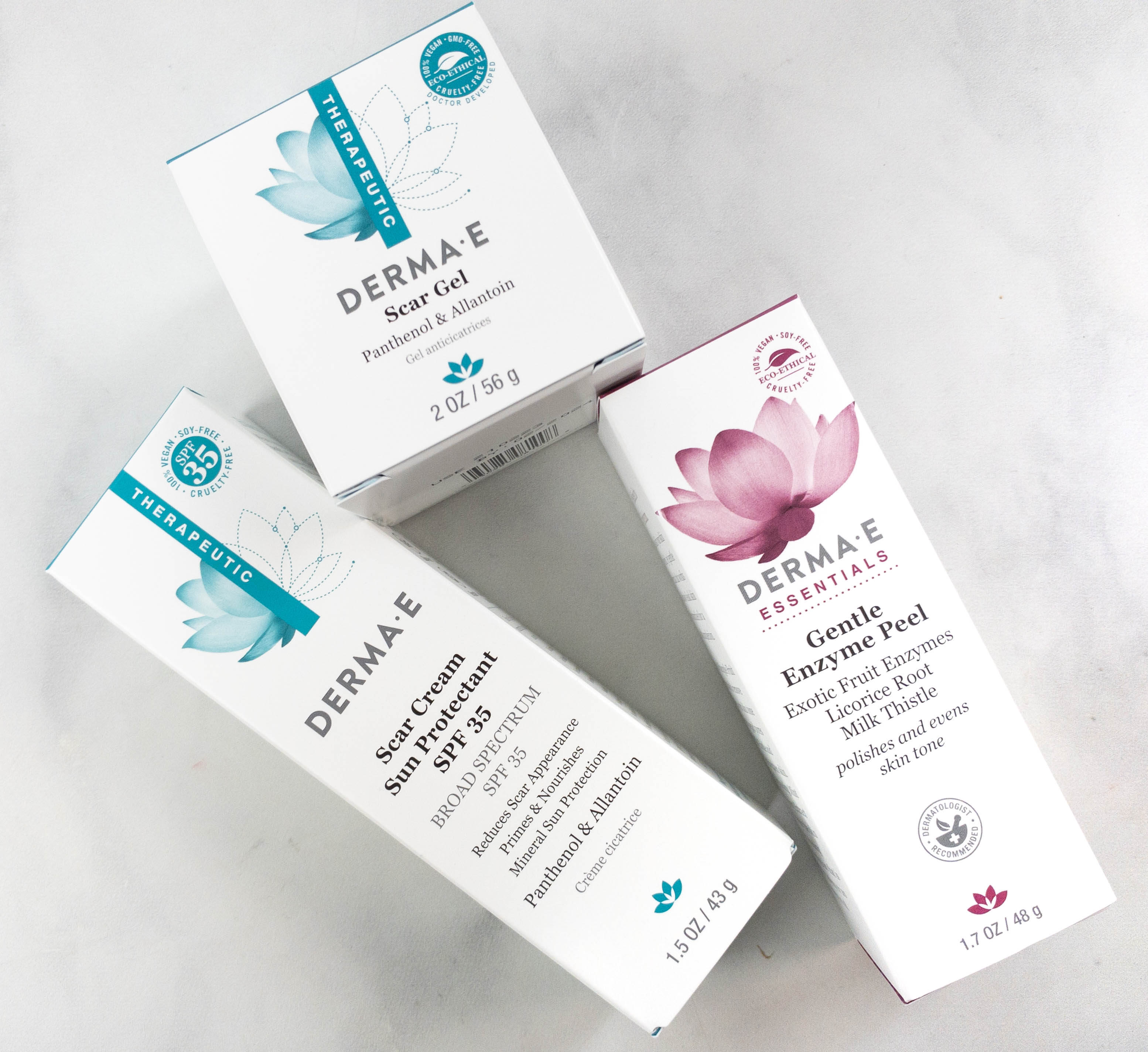 Everything in my box!
Scar Cream Sun Protectant SPF 35 ($18.99) This scar cream helps reduce the appearance of scars while protecting the skin from the harmful UVA/UVB rays. It has SPF 35 and it also contains allantoin which deeply conditions the skin to help reduce the appearance of scars. Another key ingredient is panthenol to help improve the skin's elasticity and reduce the appearance of redness.
Scar Gel ($19.95) Ideally used with the scar cream, this scar gel improves the scar's color and texture so it appears less visible to the naked eye. It improves the over all appearance of a scar whether it's from a sunburn or a chemical burn. It's also formulated with allantoin and panthenol. A little goes a long way with this product! If your scar is new, they recommend applying it 2-3 times daily for at least 8 weeks. Meanwhile, for older scars, you can apply the gel twice a day for 3-6 months.
I first encountered this product in a subscription and use it regularly on scars for my whole family. We also had a chemical sunscreen incident, and used it really successfully for helping to heal that injury, too.
Gentle Enzyme Peel ($18.95) This is the newest addition to their Scar Treatment line, the enzyme peel for gentle exfoliation This formula helps lift and remove dead, dry, and dull skin to make way for younger and fresher complexion. It contains exotic papaya and pineapple extracts along with milk thistle, licorice root, and jojoba oil which provides anti-aging and brightening benefits while calming and soothing the skin. This peel is also great for reducing acne scarring.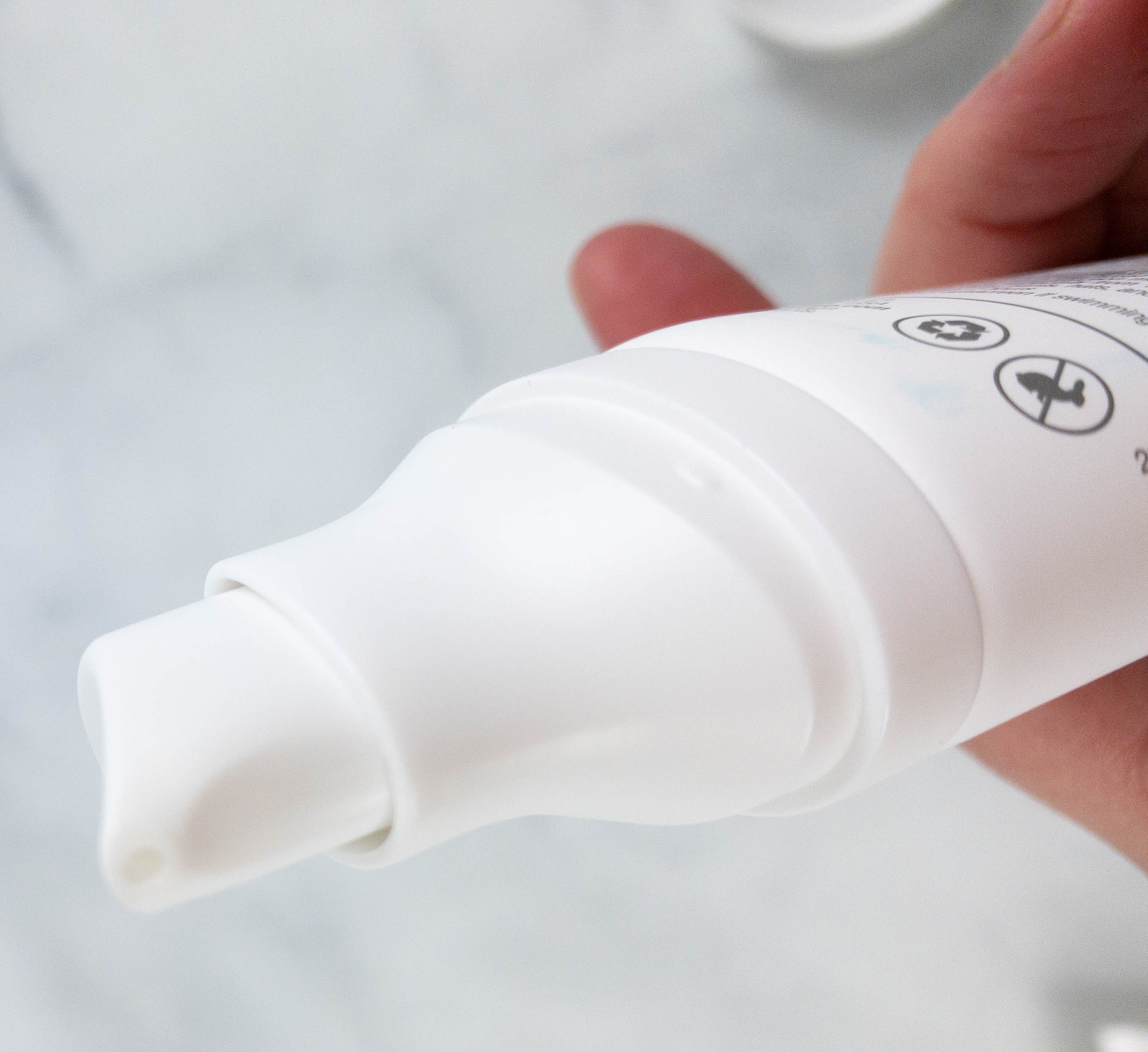 The scar cream sun protectant came in this tube container with a pump at the bottom. I like it because it makes it easy for me to dispense the product, without worrying about making a mess or spilling it.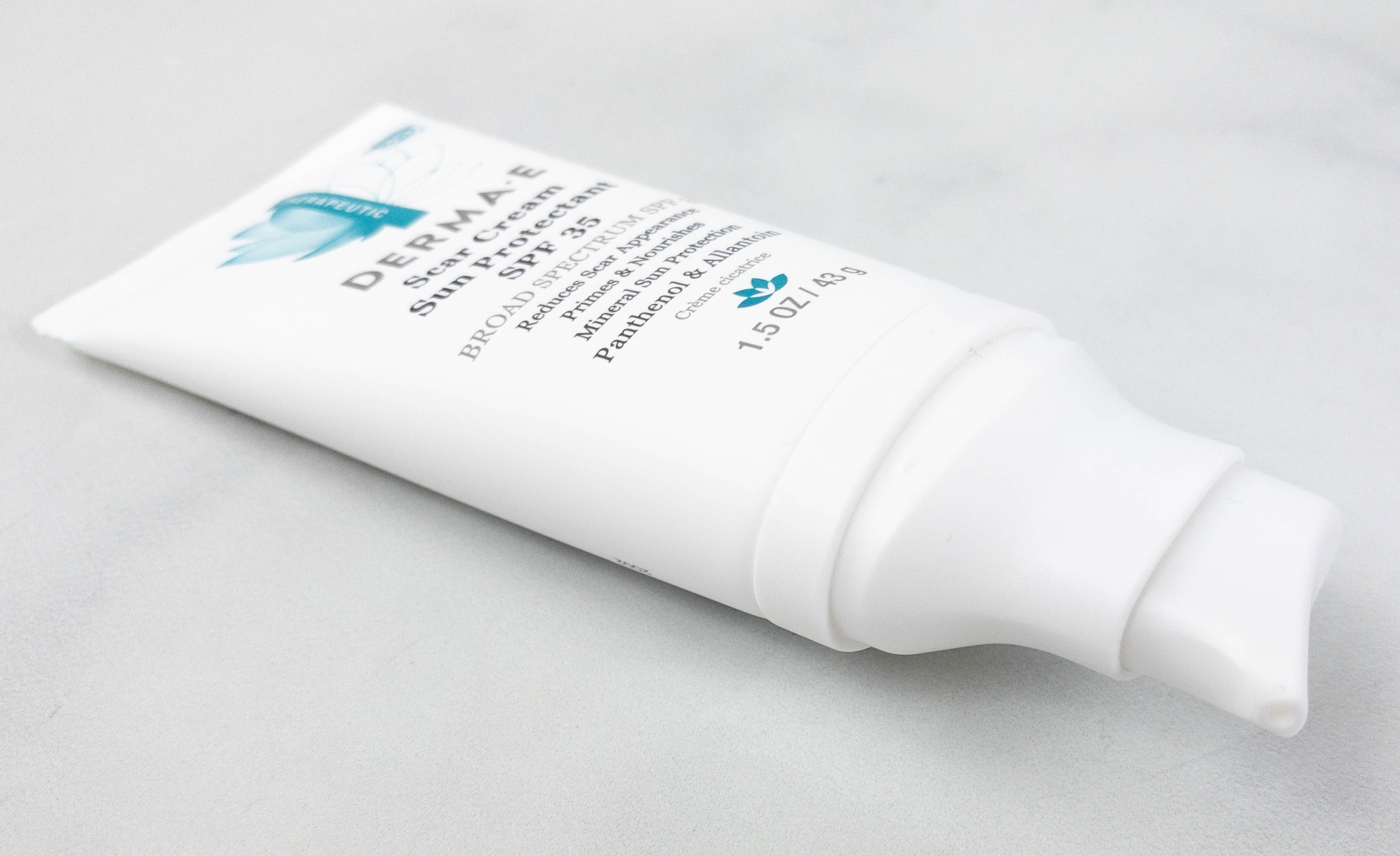 I also like that the SPF is lightweight, so it absorbs well and I can wear it under makeup. It's great to use for burns, cuts, and even acne scarring.
According to the packaging, it should be applied 15 minutes before sun exposure.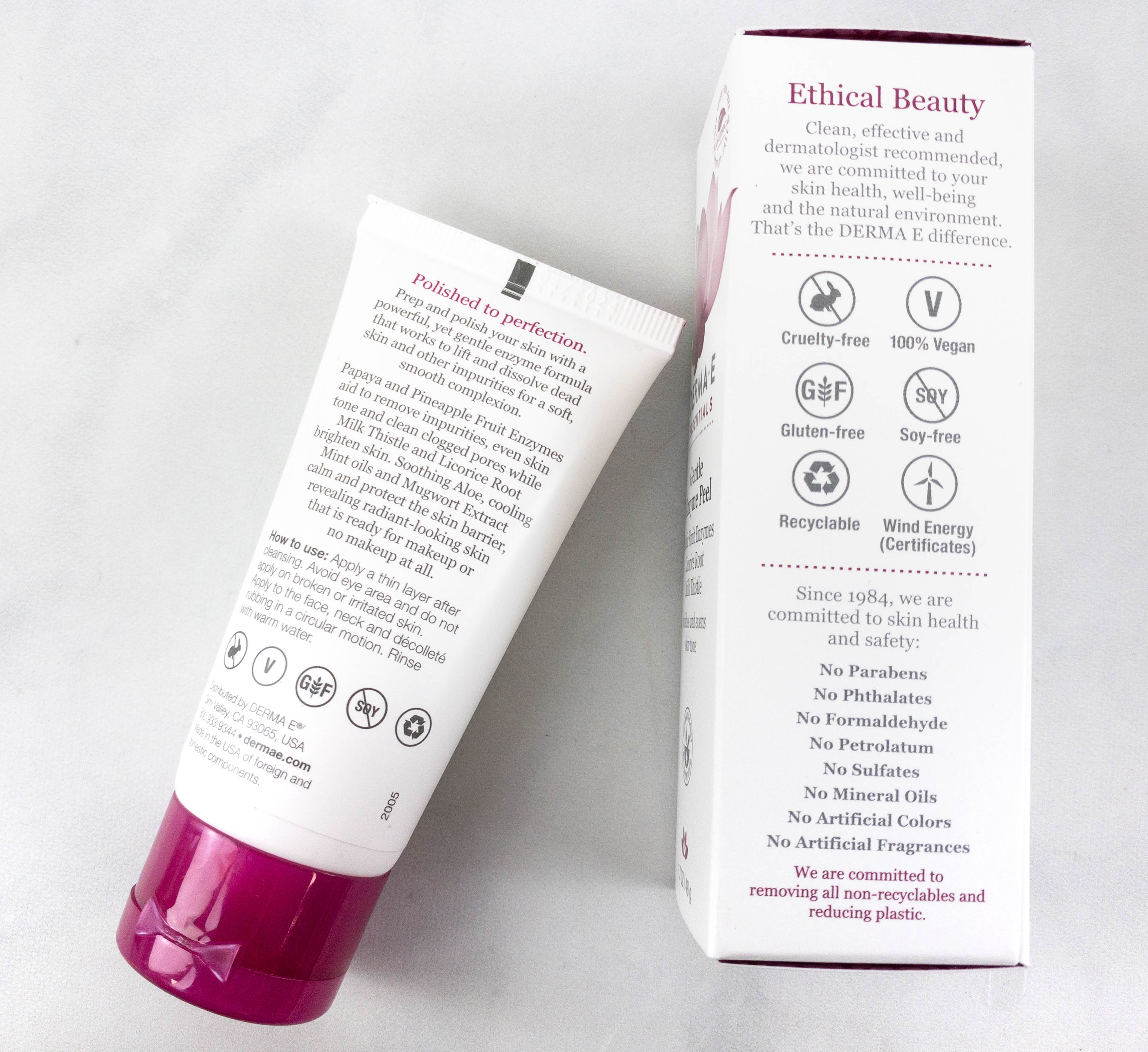 The peel also came with its own box and a tube container, but it didn't come with a pump.
To use the peel, you just have to apply a thin layer after cleansing and then follow with a moisturizer.
The Derma-E Scar Treatment line is great to use if you have problems with skin scarring due to acne, burns, or even cuts. These products help the skin regenerate, using vegan and cruelty-free formula. I like the combination of the scar cream and the scar gel because aside from fading the scars, they keep the problem area moisturized and nourished as well. Their new product, the enzyme peel, is also an excellent addition to any scar treatment routine. It's easy to use and the formula is gentle to the skin. Aside from scar treatment products, Derma-E also have other  skincare products for different skincare concerns. What's even better is that they promote clean beauty, so everything is free from harmful chemicals or ingredients!
What do you think about your current suncare?