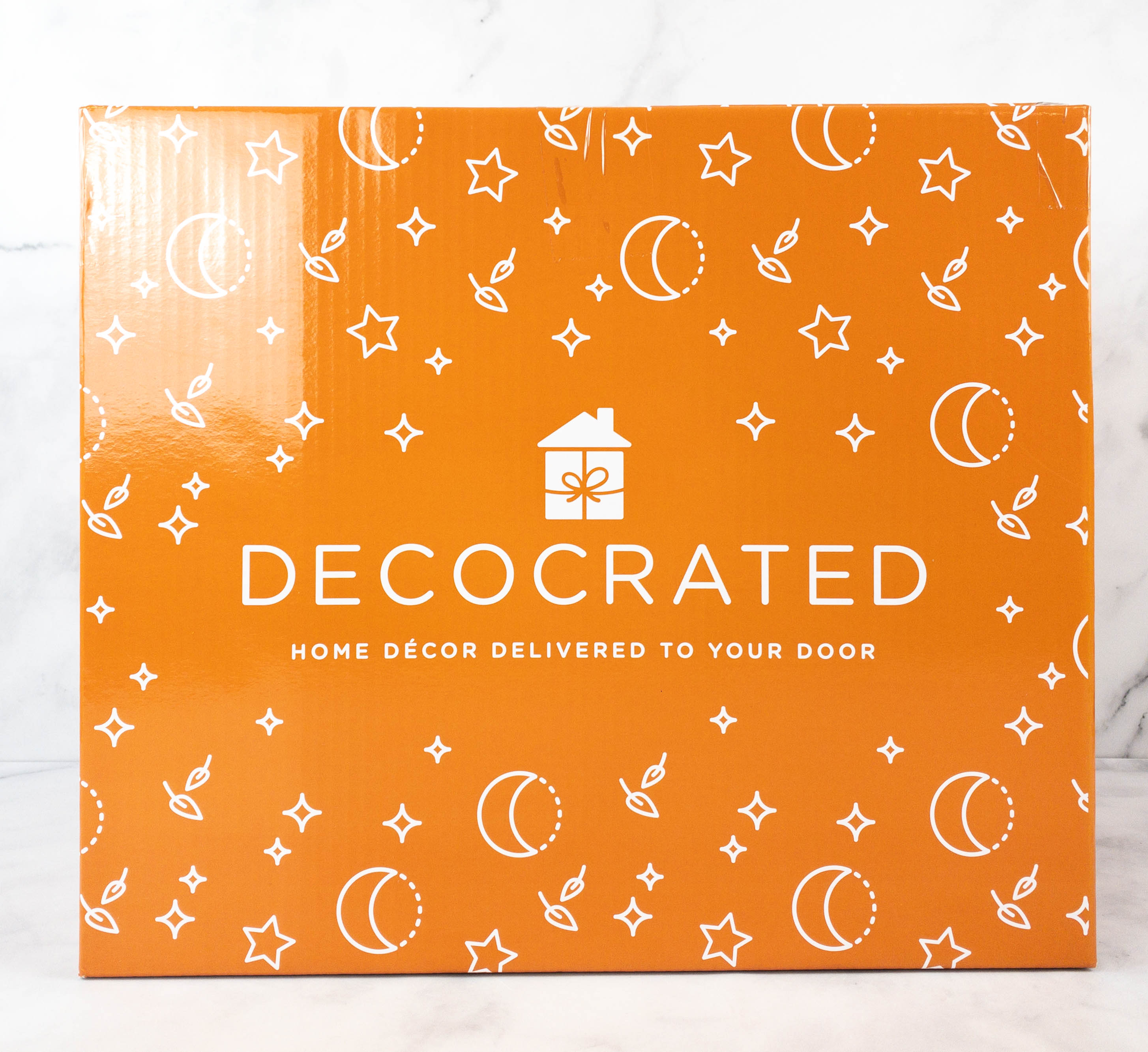 Decocrated is a quarterly subscription that sends beautiful home decor! Shipping every 3 months, each box will include a handpicked selection of home decor based on the season to keep your place feeling fresh, as well as items that work with the pieces you already own and love. The idea is that at the end of a year's subscription you will have a whole-home collection that works together to help you look like a seasoned decorator. Each Decocrated box is $79 and you can save 10% by signing up for a whole year of subscription. It's a reader fave, taking home the top spot in the best home and decor subscription boxes for 2021, as voted by our readers.
DEAL: Get $15 off on quarterly or annual subscriptions! Use coupon code HELLOSUB15 at checkout.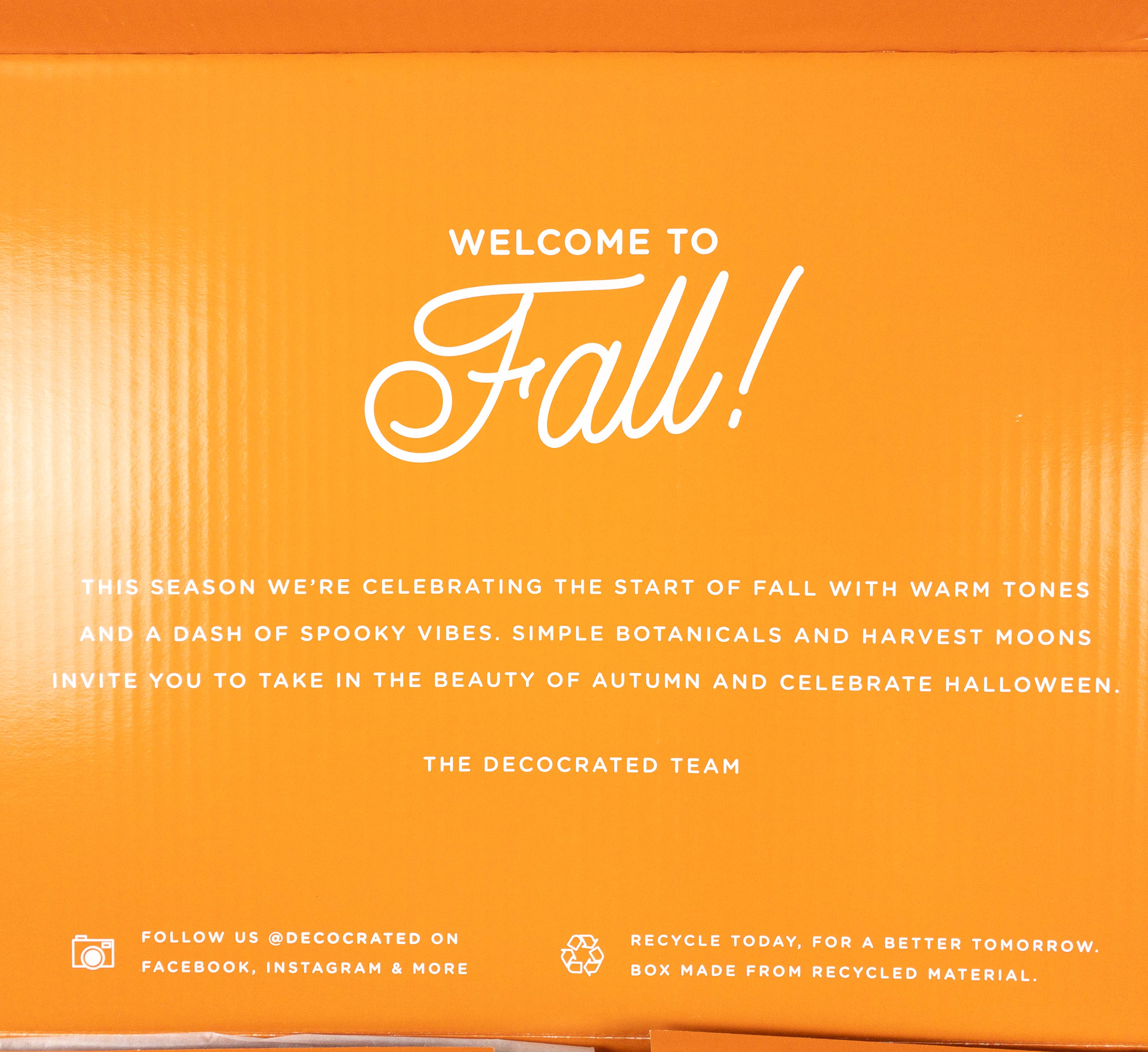 This season we're celebrating the start of fall with warm tones and a dash of spooky vibes. Simple botanicals and harvest moons invite you to take in the beauty of autumn and celebrate Halloween.
Everything is covered in tissue paper and sealed with a sticker.
Also included in the box is an envelope.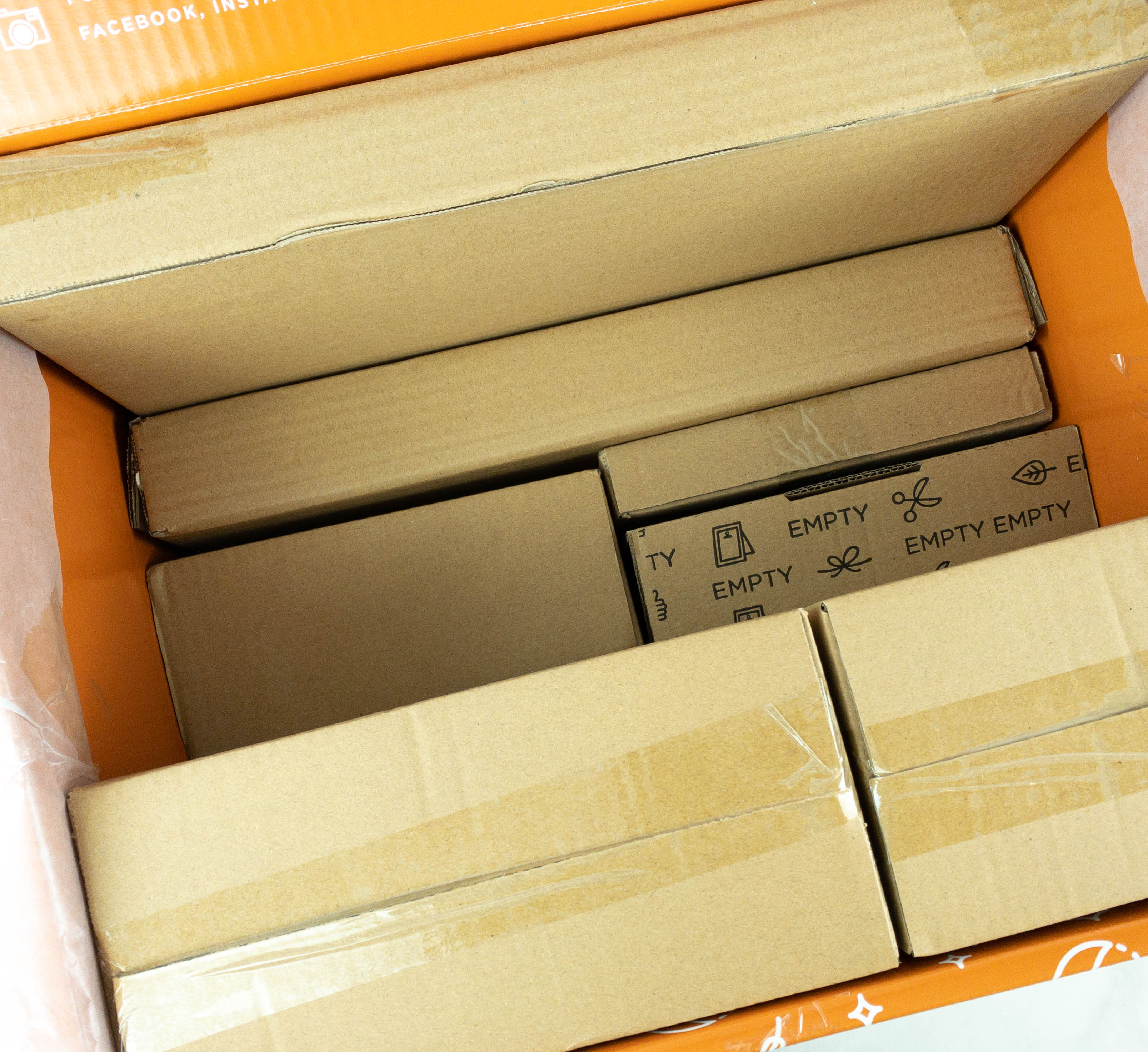 The items came in their own boxes to protect them during transit.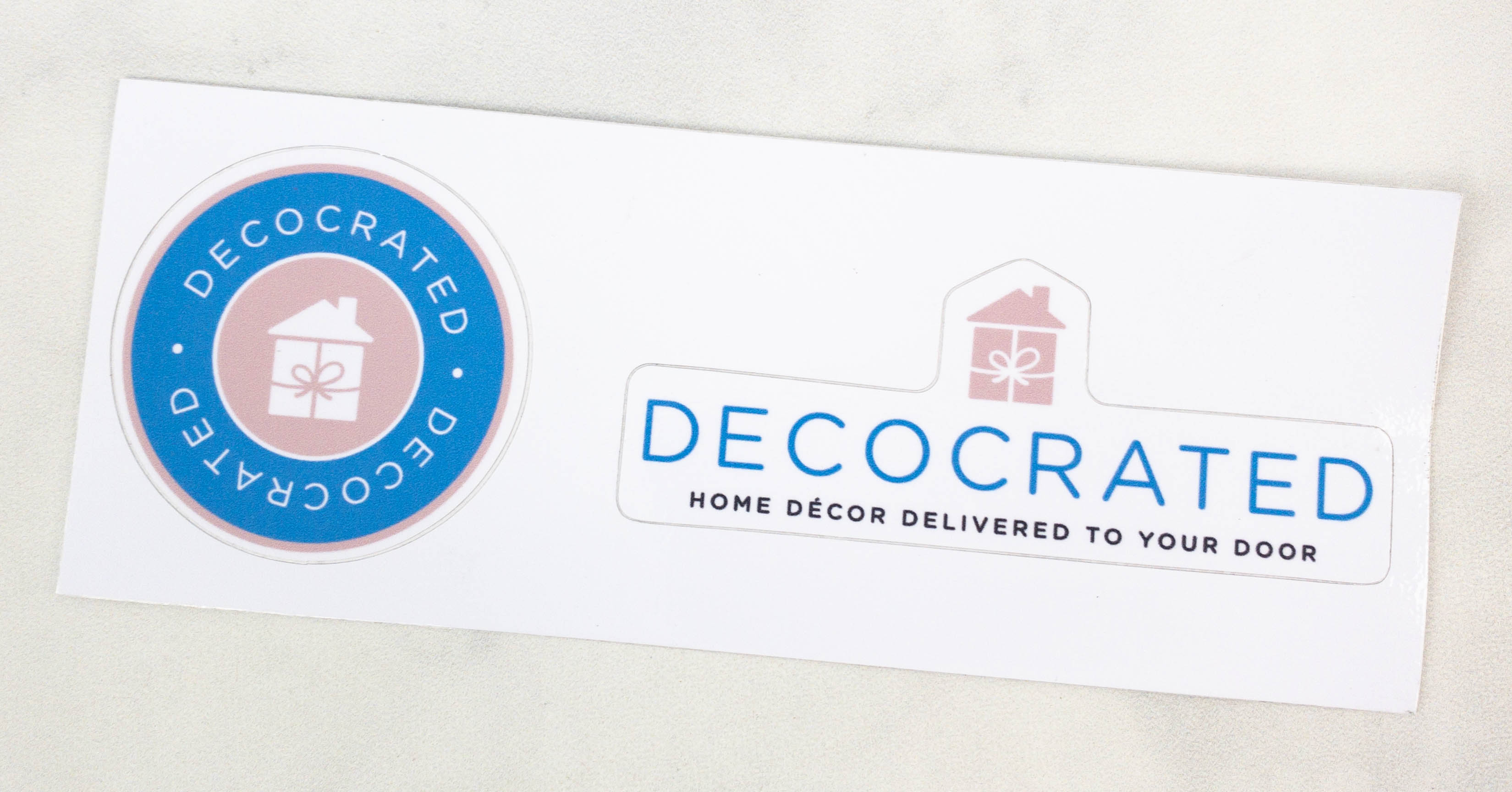 They also included some Decocrated stickers!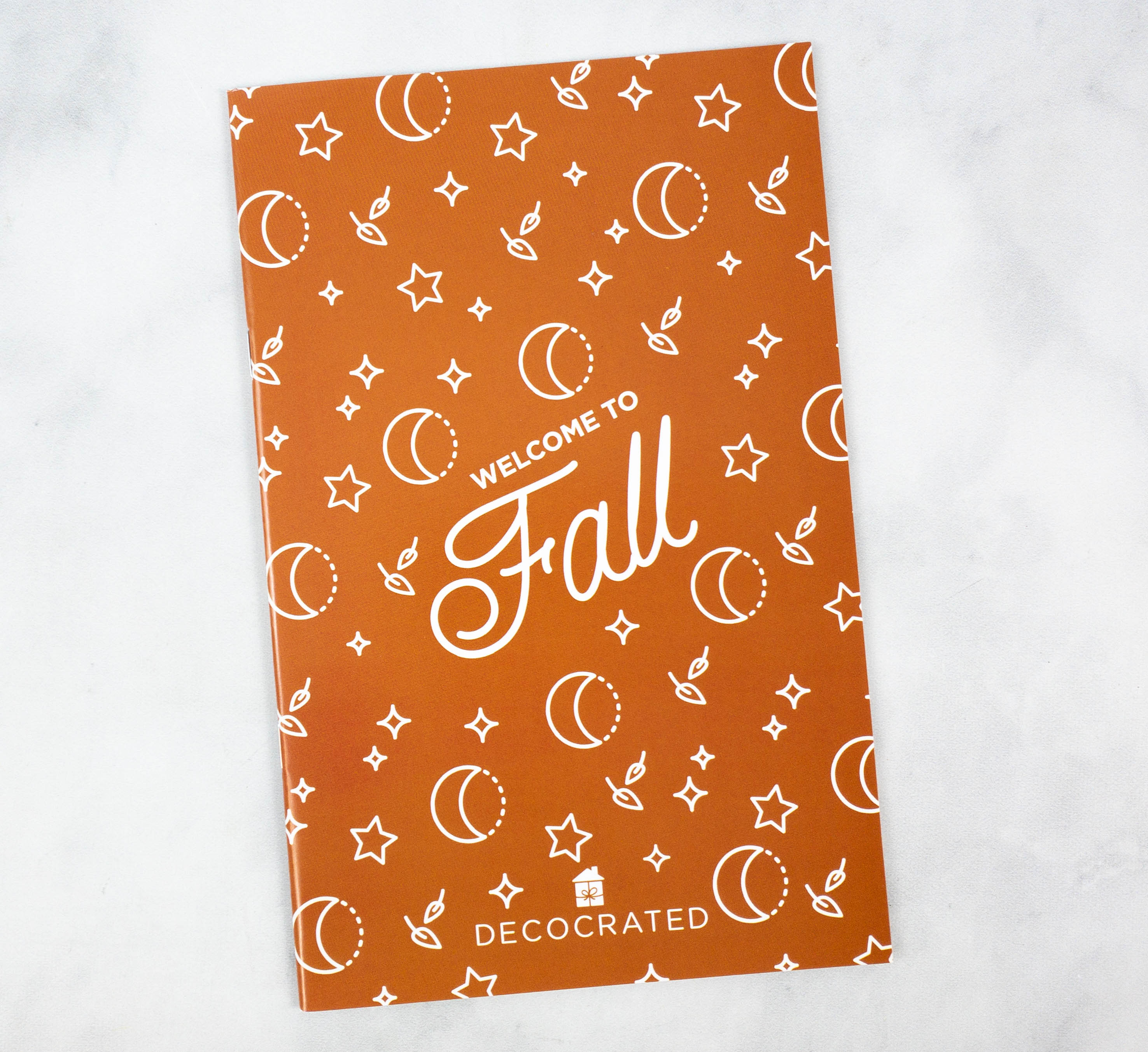 The booklet says "Welcome to Fall"!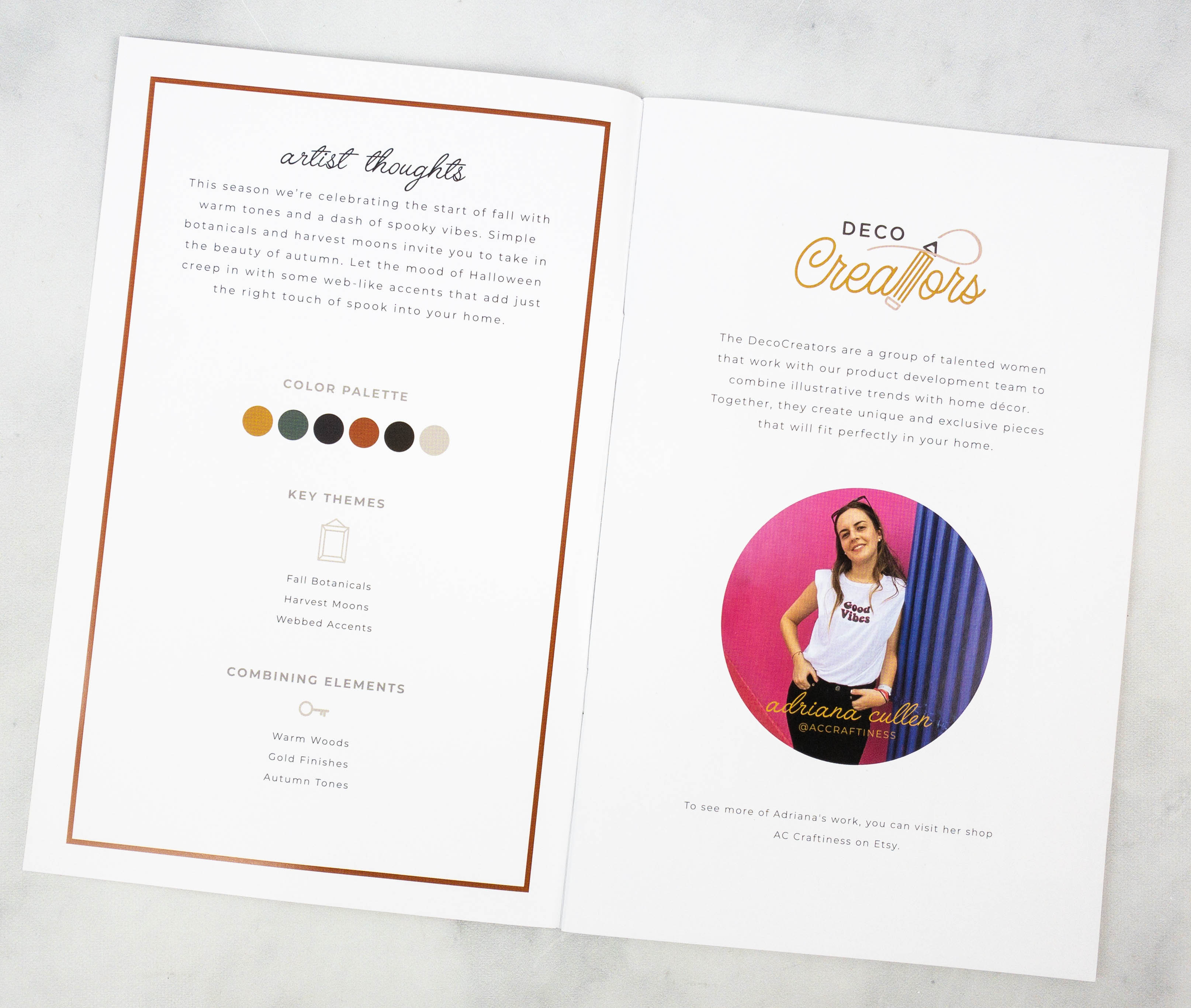 Inside, you'll see a feature about the Fall 2021 artist, Adriana Cullen!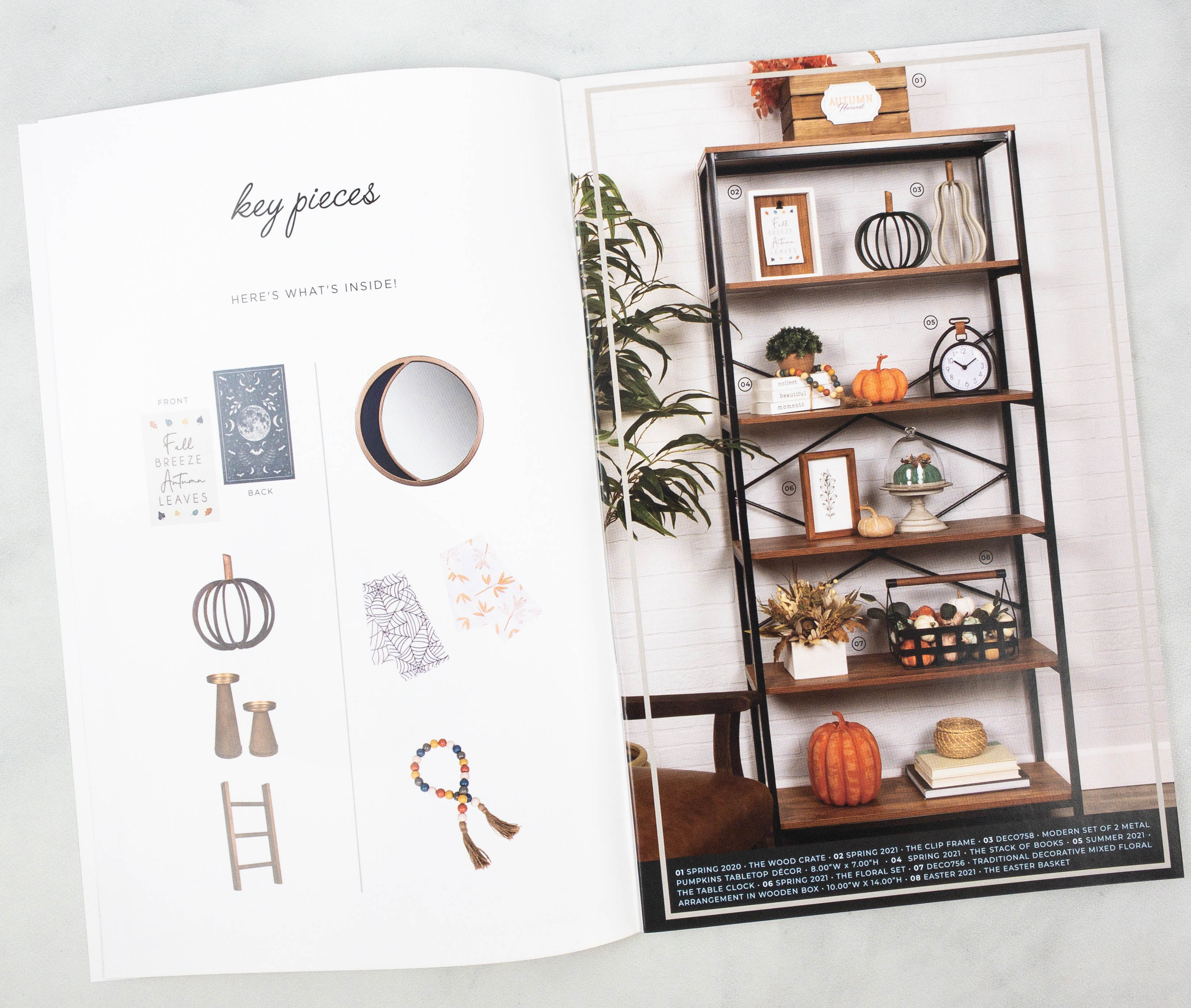 The style sheet details key themes and colors. There's also a list of the key pieces that this box is built around.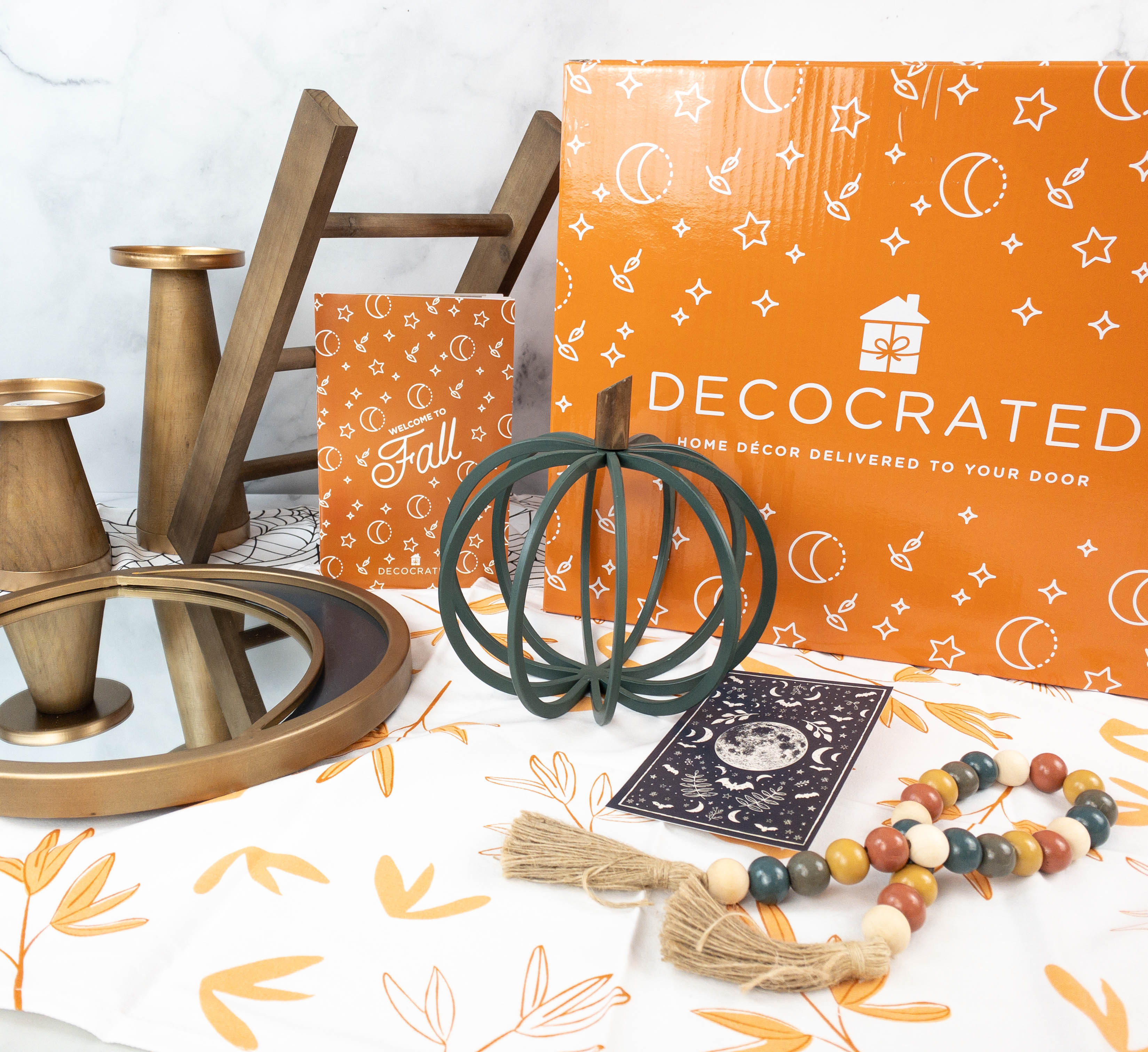 Everything in my box!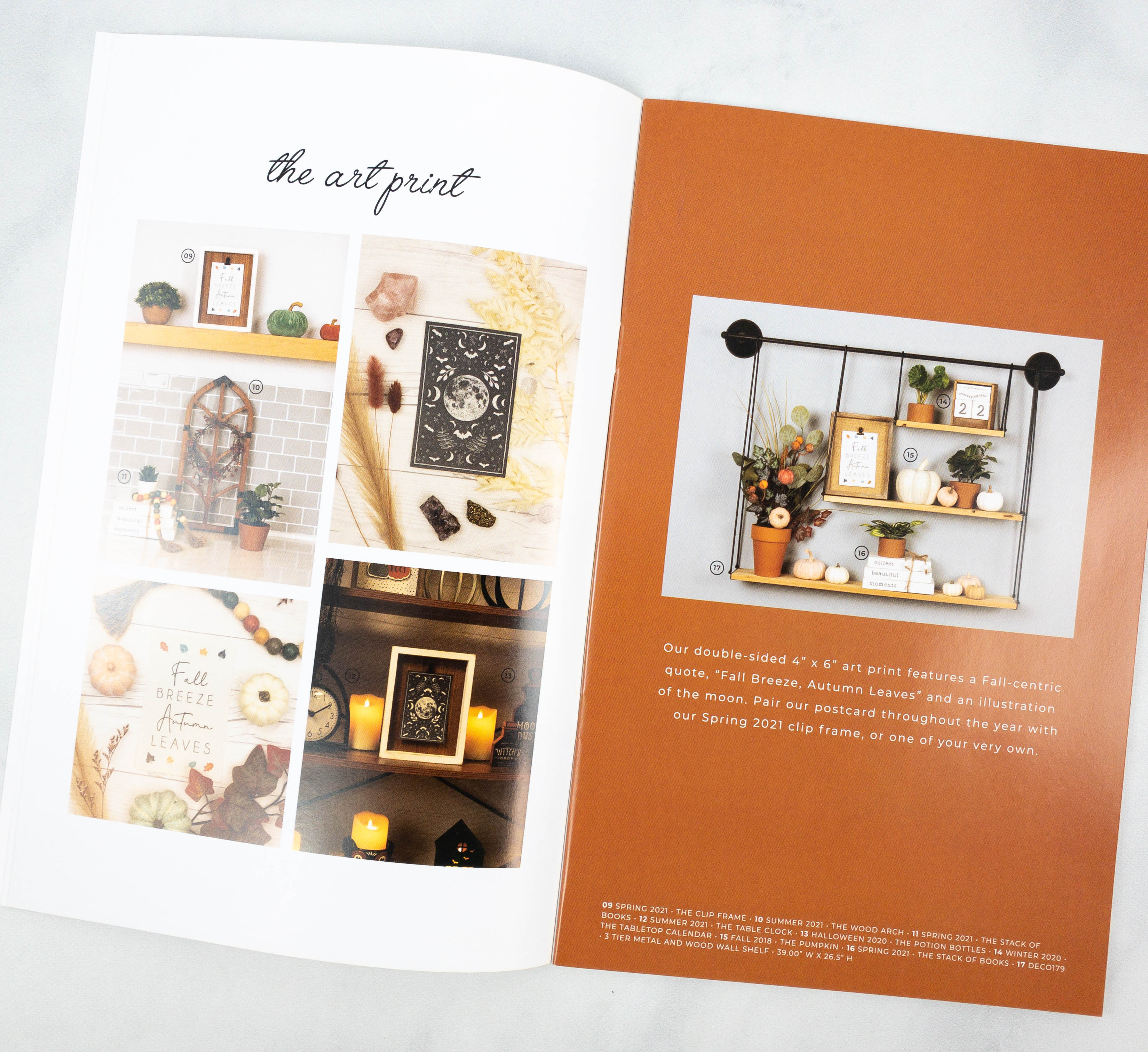 The Art Print. Decocrated Box always includes a double sided art print that you can use as a decor for any part of your home. You can have it framed or simply hung on a wall.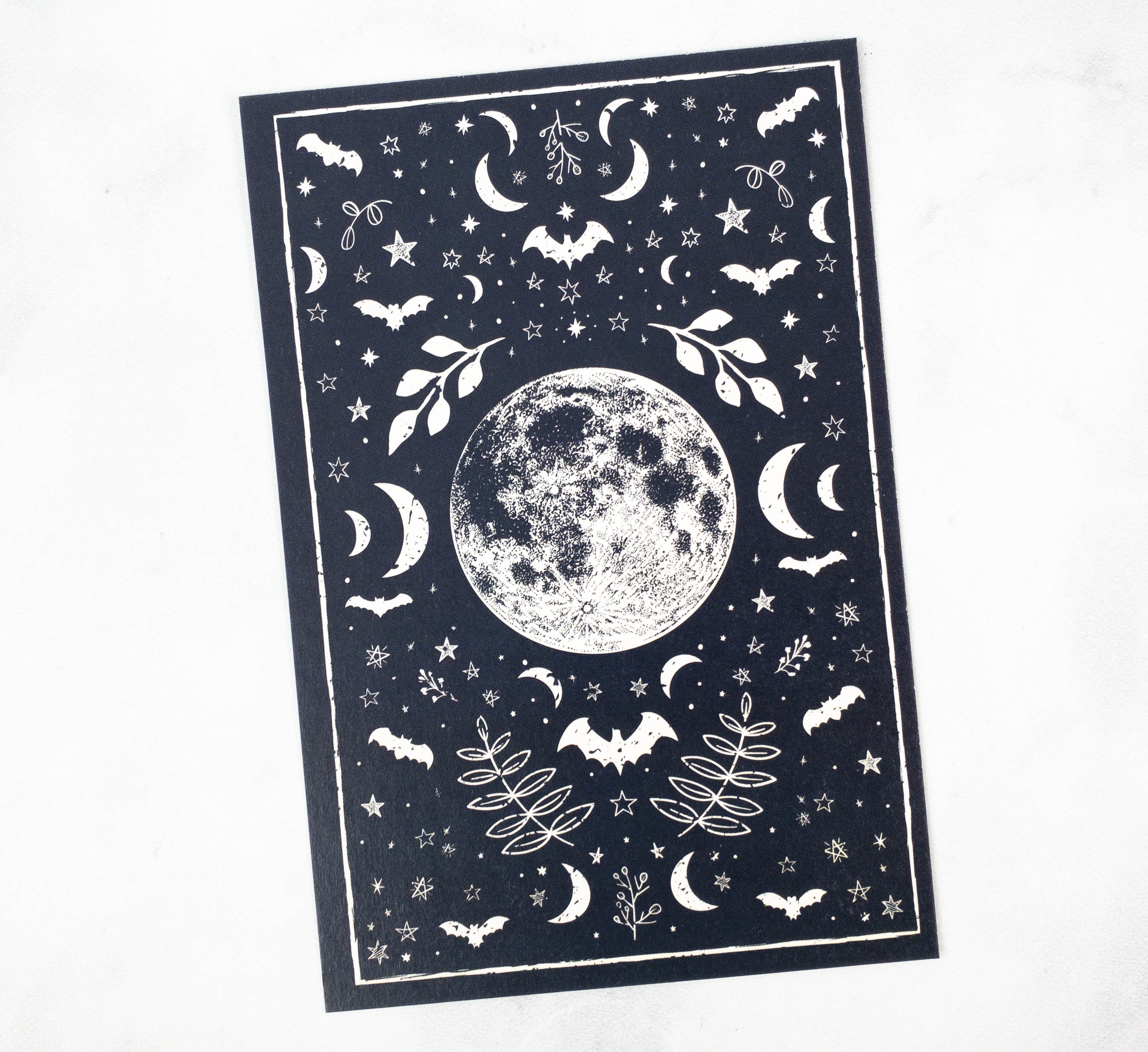 One side of the art print features a mystical illustration of the moon along with leaves, bats, stars, and other cute patterns on a black background.
The flip side features colorful fall leaves. It also says "Fall Breeze Autumn Leaves."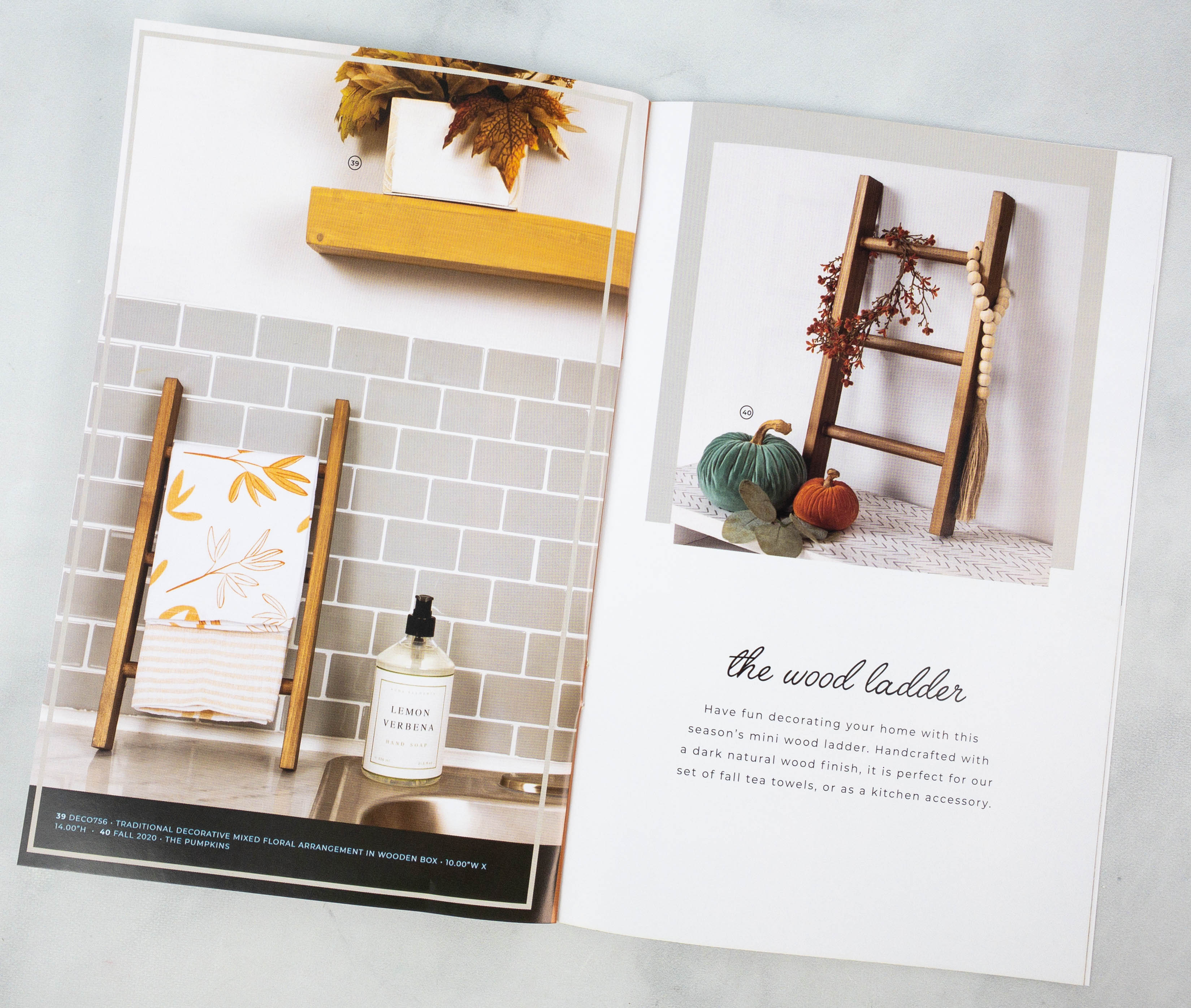 The Wood Ladder. There are so many decorating and styling possibilities for this wooden ladder! It has a dark natural wood finish, and it looks great for displaying the tea towels which are also included in this box.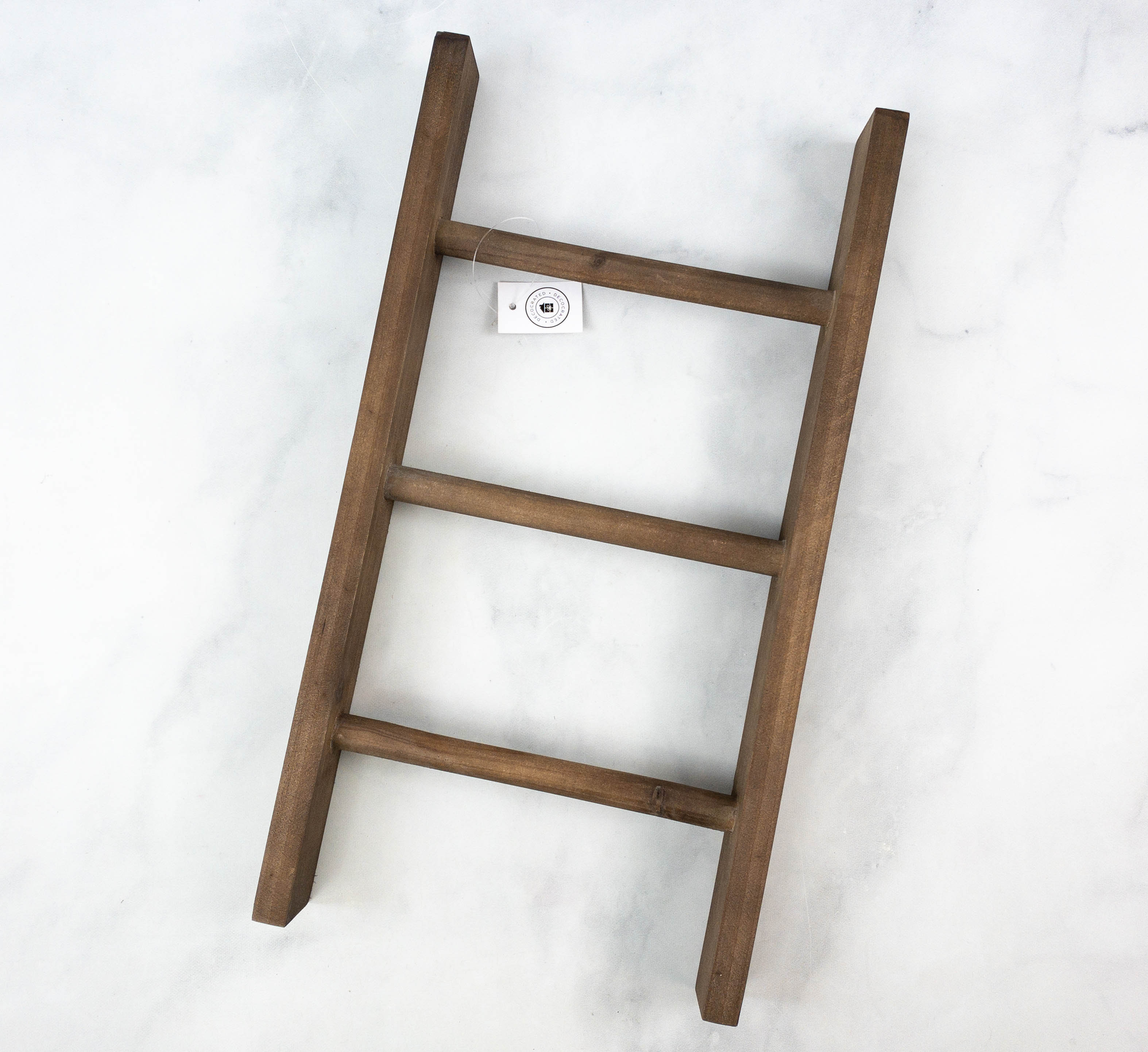 Aside from using it as a tea towel holder, you can also place it on a shelf as an accent piece or on your vanity to hold some jewelry. This wooden ladder also pretty sturdy!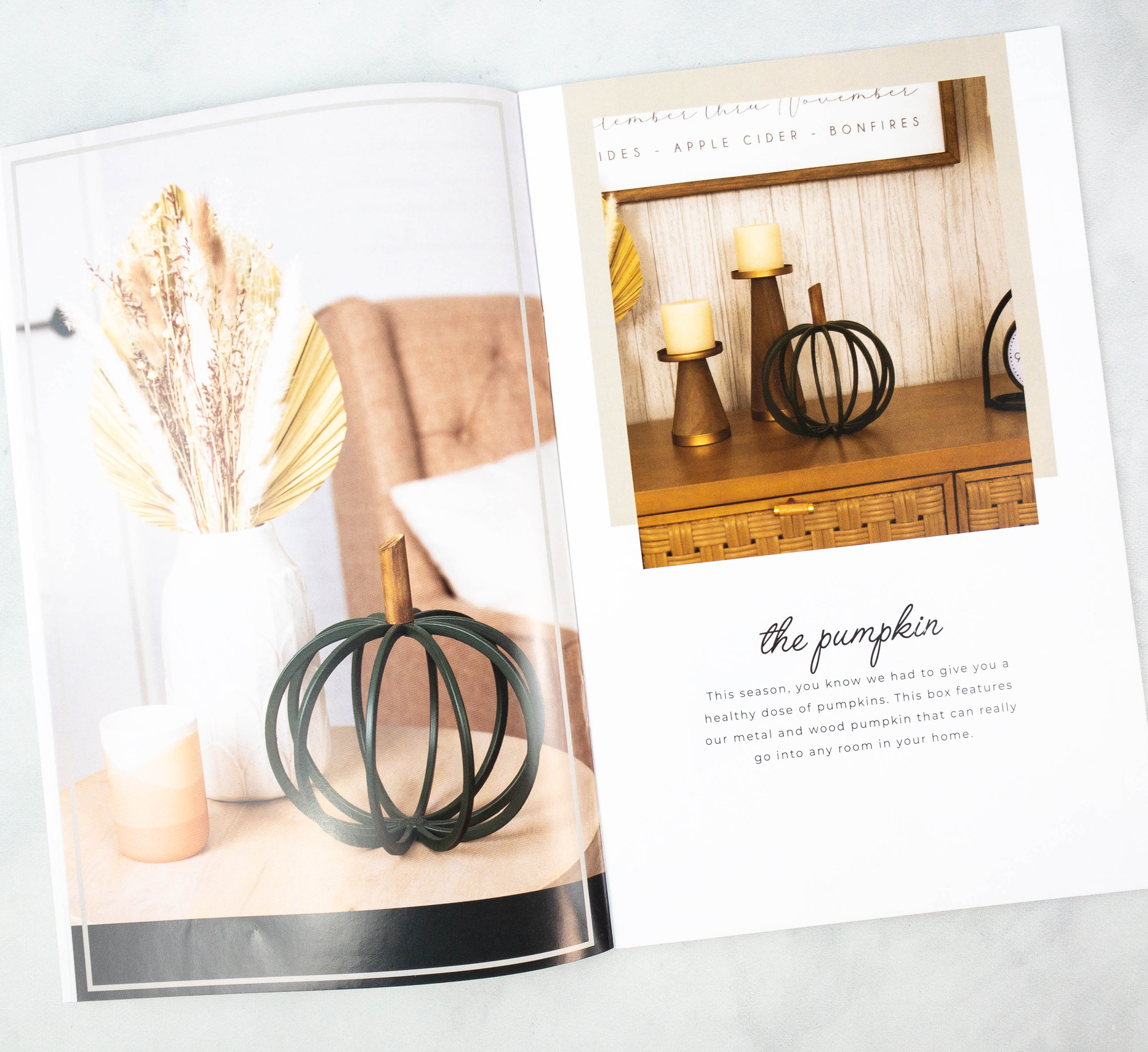 The Pumpkin. When I think of fall, pumpkins are some of the first things that come to mind. I love that Decocrated really included a pumpkin piece in the fall box!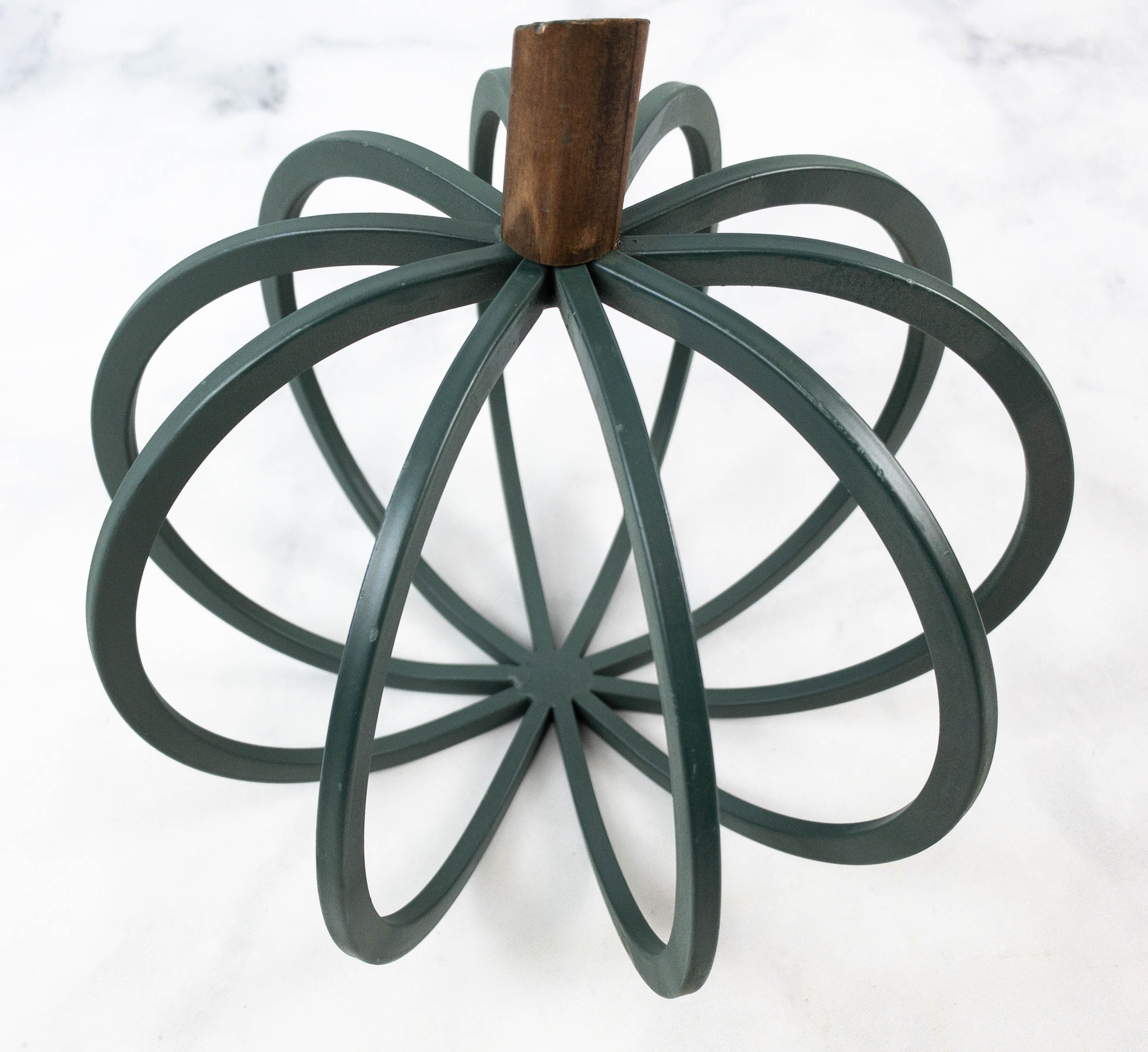 I love the combination of metal and wood on this dainty accent piece. You can place it on a side table, or even as a part of your table centerpiece.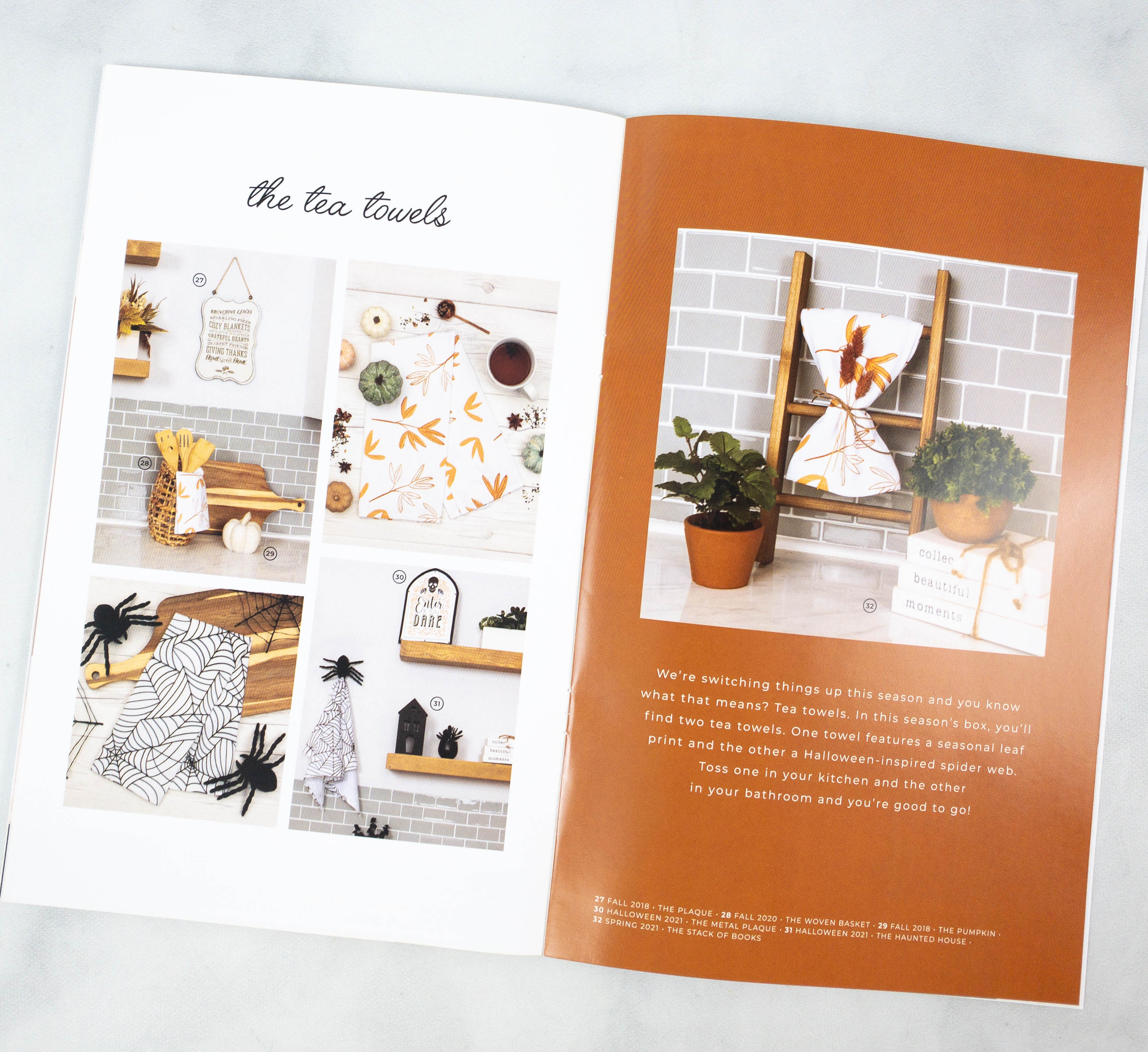 The Tea Towels. We have two tea towels in this quarter's box and I'm excited to use them in my kitchen!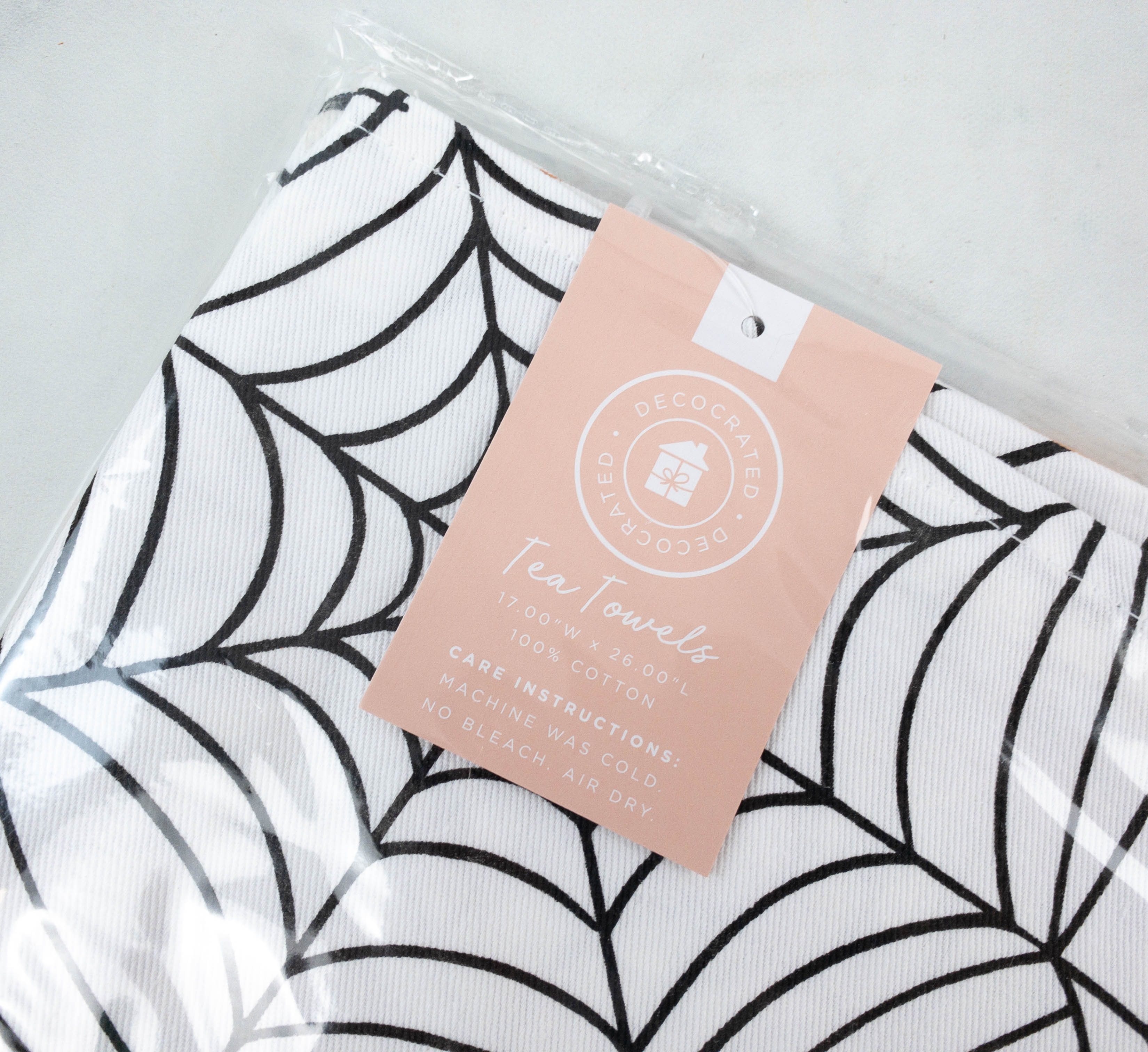 The tea towels came neatly packed in its own plastic packaging to ensure its safety during transit. The package also included a tag with care instructions.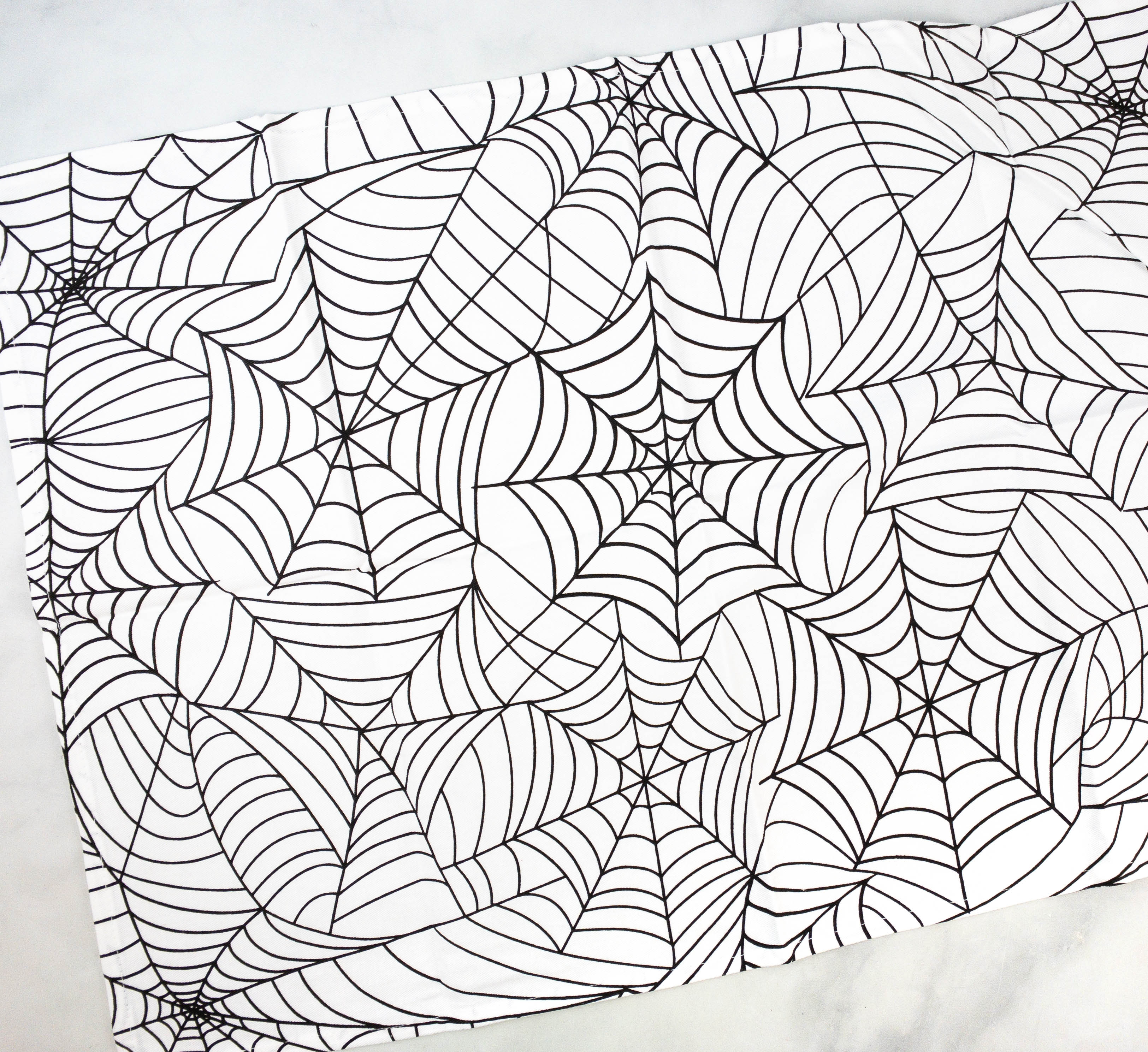 Since Halloween happens in fall, they included a Halloween themed tea towel design. I like it because it's not over the top, just spiderwebs all over. It's still easy to fit into any existing home aesthetic.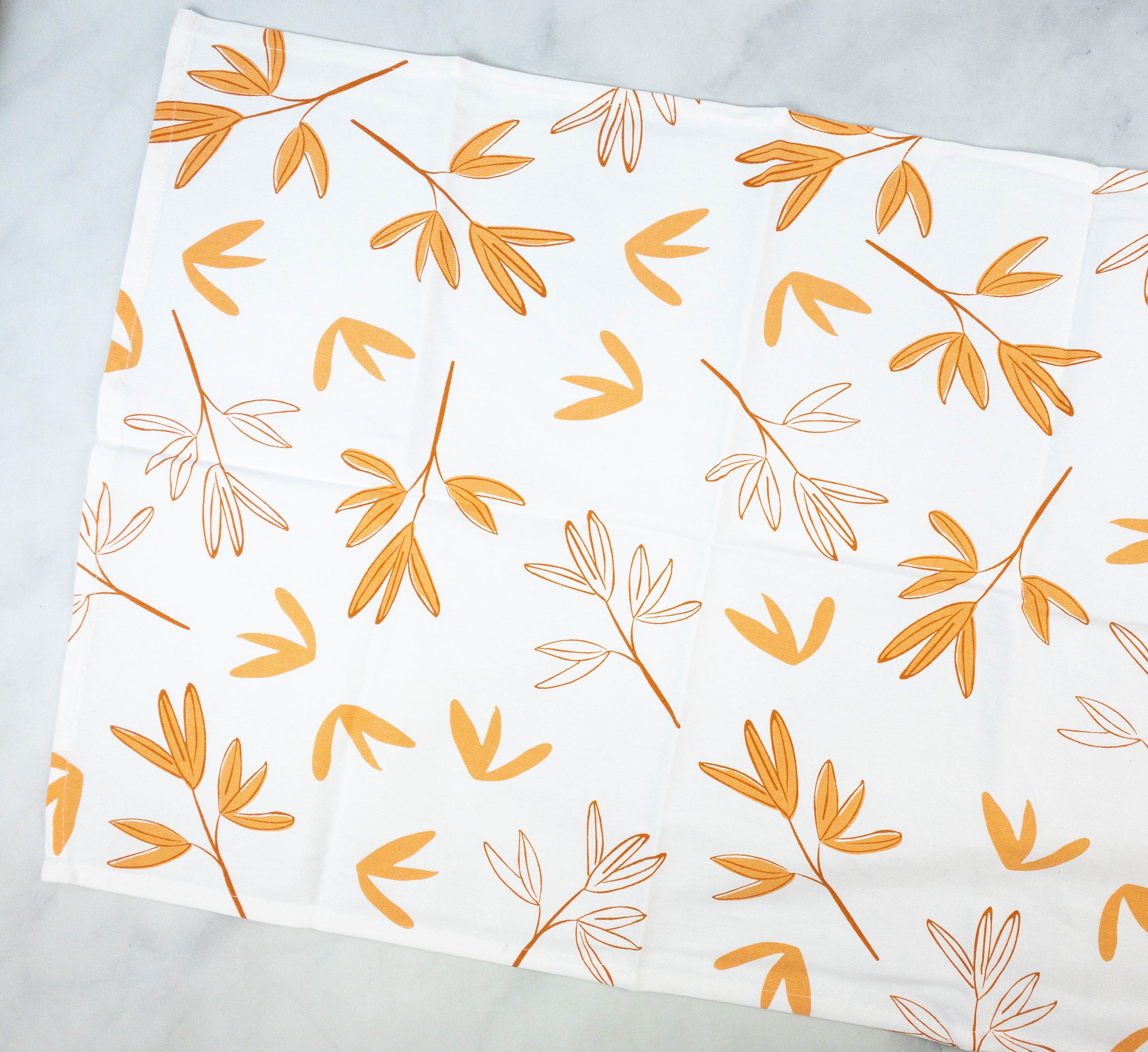 The second tea towel features fall leaves and I think it's really cute. I love the simple leaf illustrations, which standout on the white background.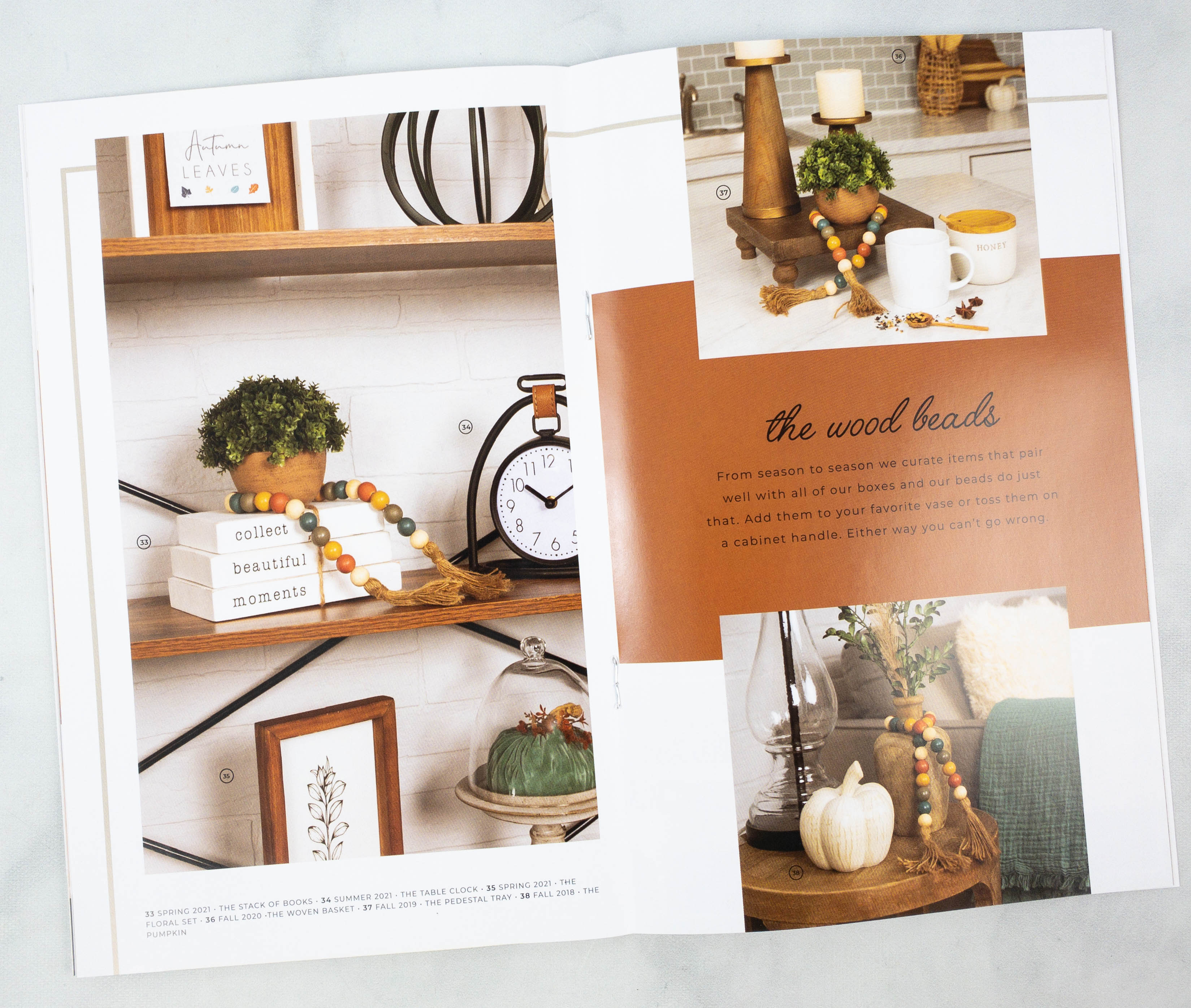 The Wood Beads. Here's another unique decorative item in this quarter's box, a string of wooden beads with tassels at the end. This lovely piece can be used to elevate the look of any simple item in the home, like a vase or even a cabinet handle.
The beads are multi-colored but the earthy color palette matches the season well!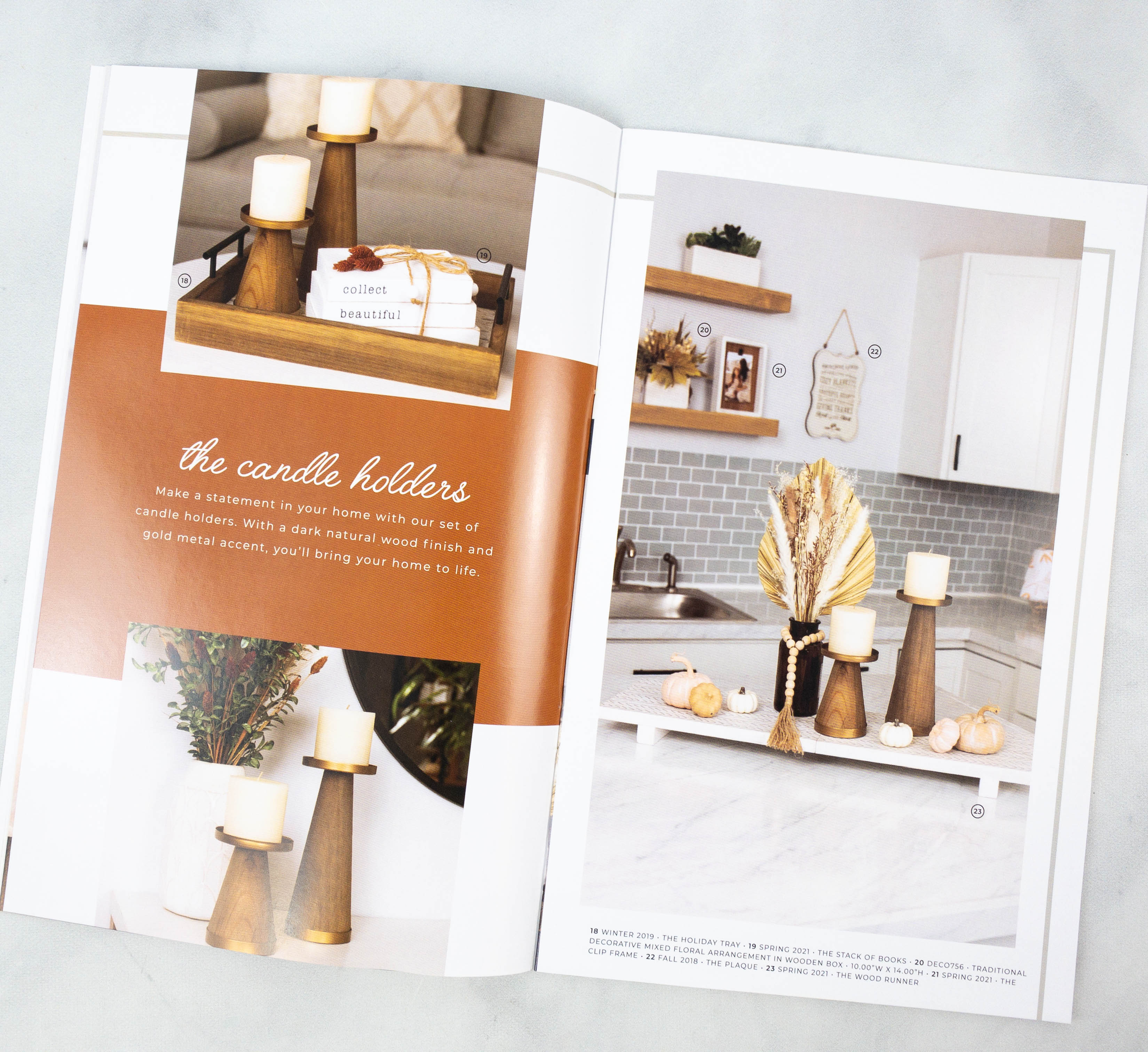 The Candle Holders. I also received this set of candle holders and I'm obsessed! They're functional and make such a nice fall home decor even without the candles on them.
The gold top and lining at the bottom just makes it look more chic and sophisticated.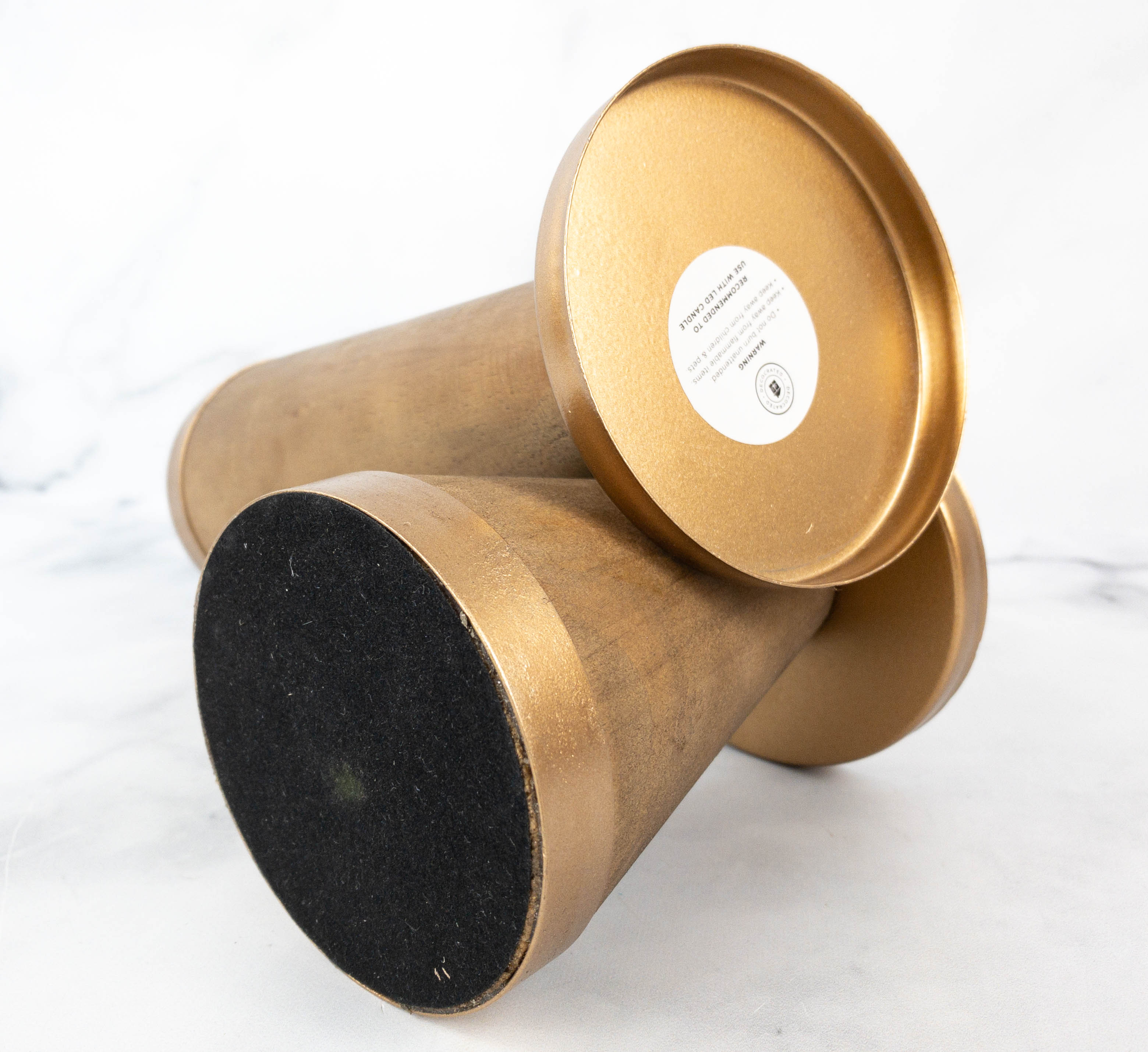 I love how the top has elevated sides so there's no worry about candle wax melts going all over the place. The candle holders also came in two different heights, which makes a more dramatic effect when displayed.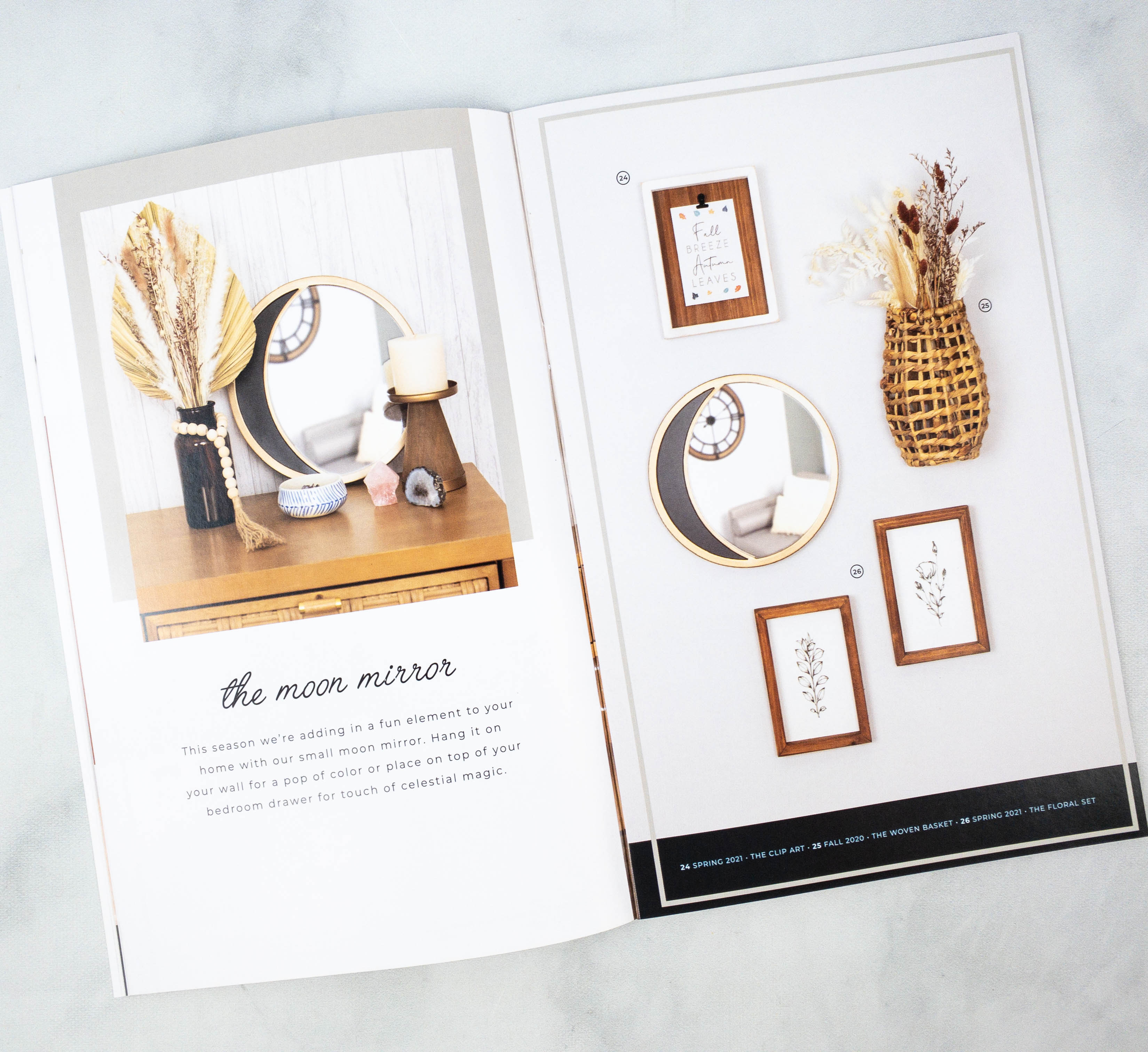 The Moon Mirror. This moon inspired mirror adds a fun element to a gallery wall or on top of a table along with candles and some dried flowers.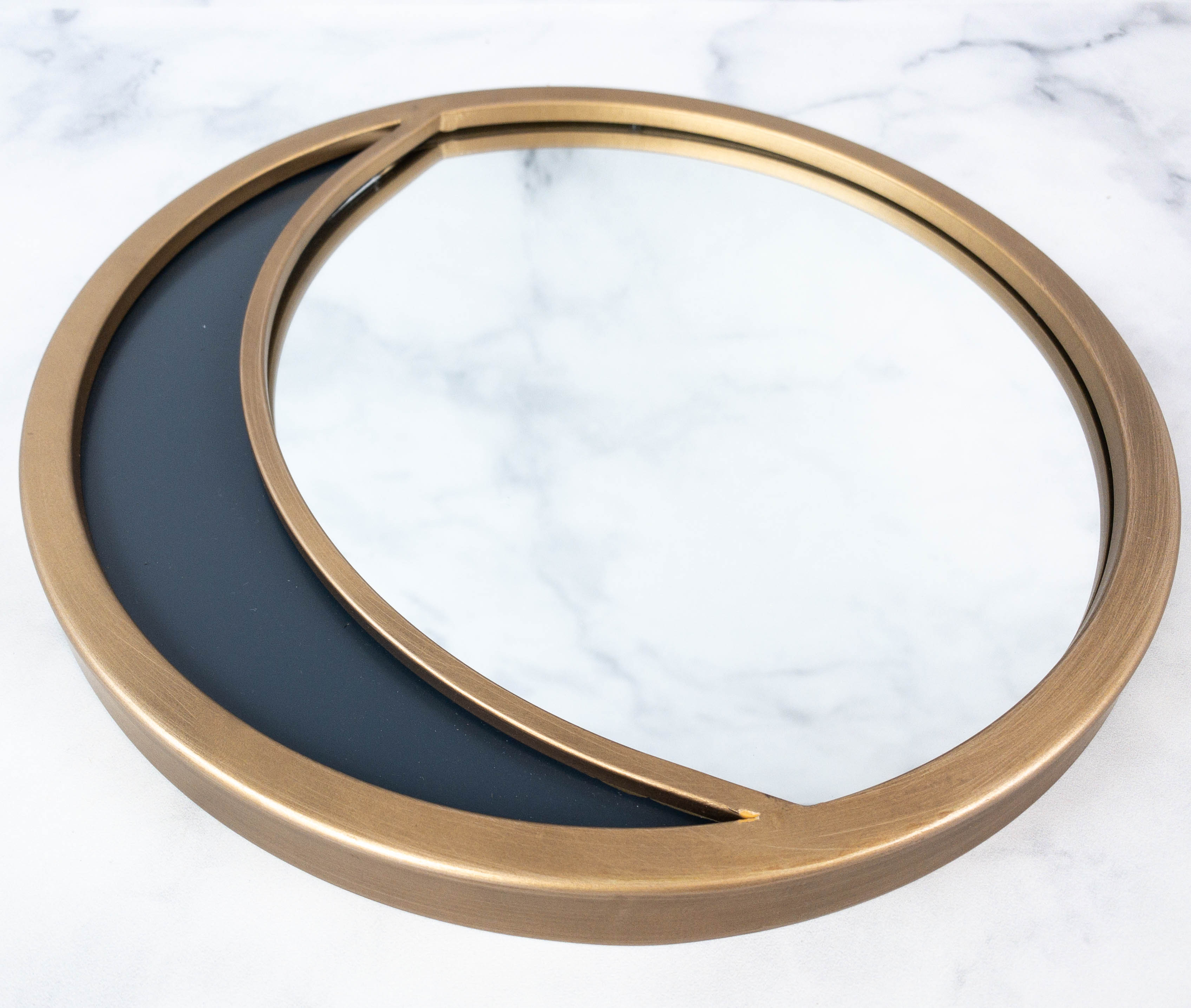 I like it because it's unique and it has that magical charm to it!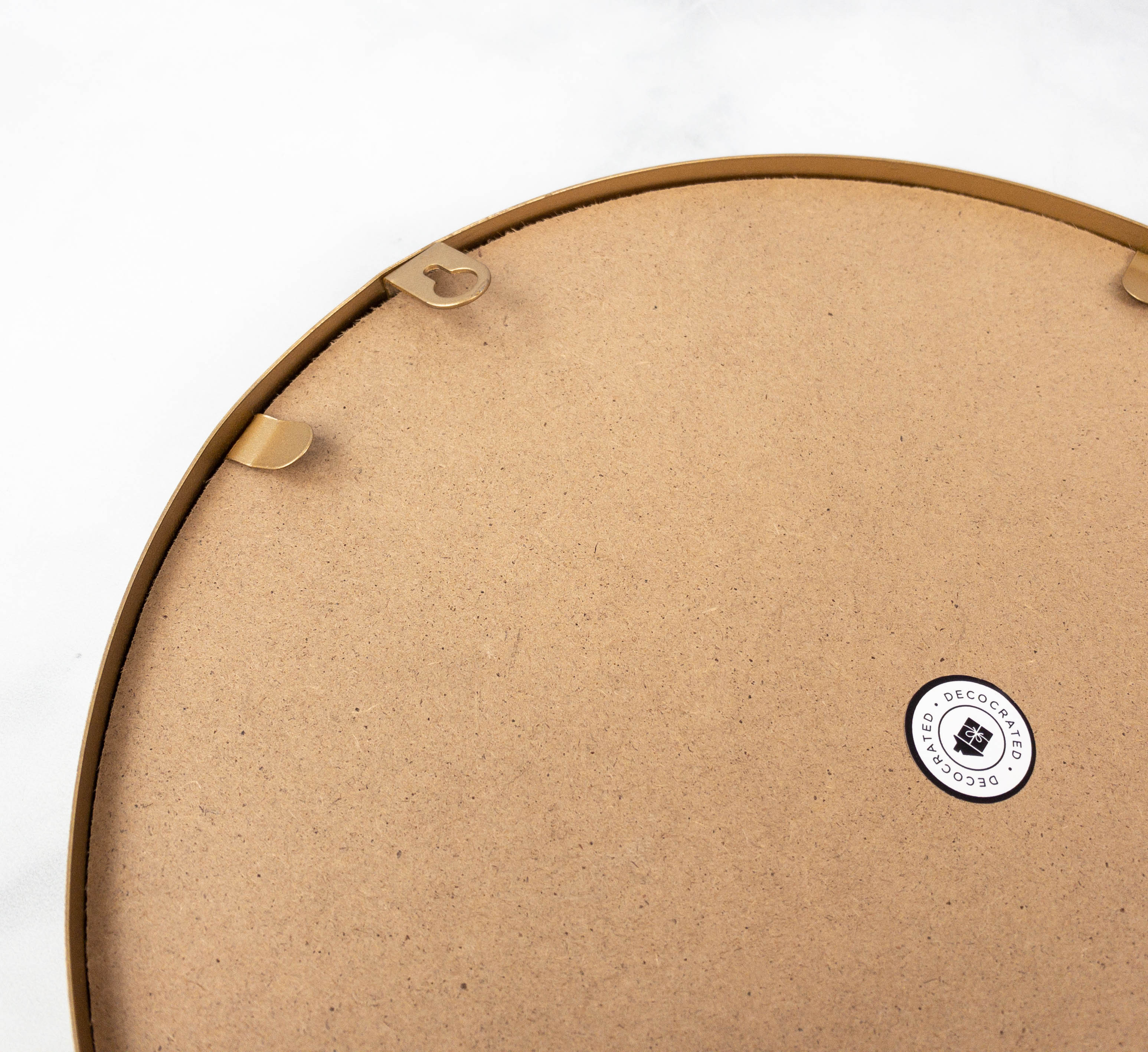 The back has the Decocrated sticker and it also has the key hook so you can easily place it on your wall to help brighten up the space!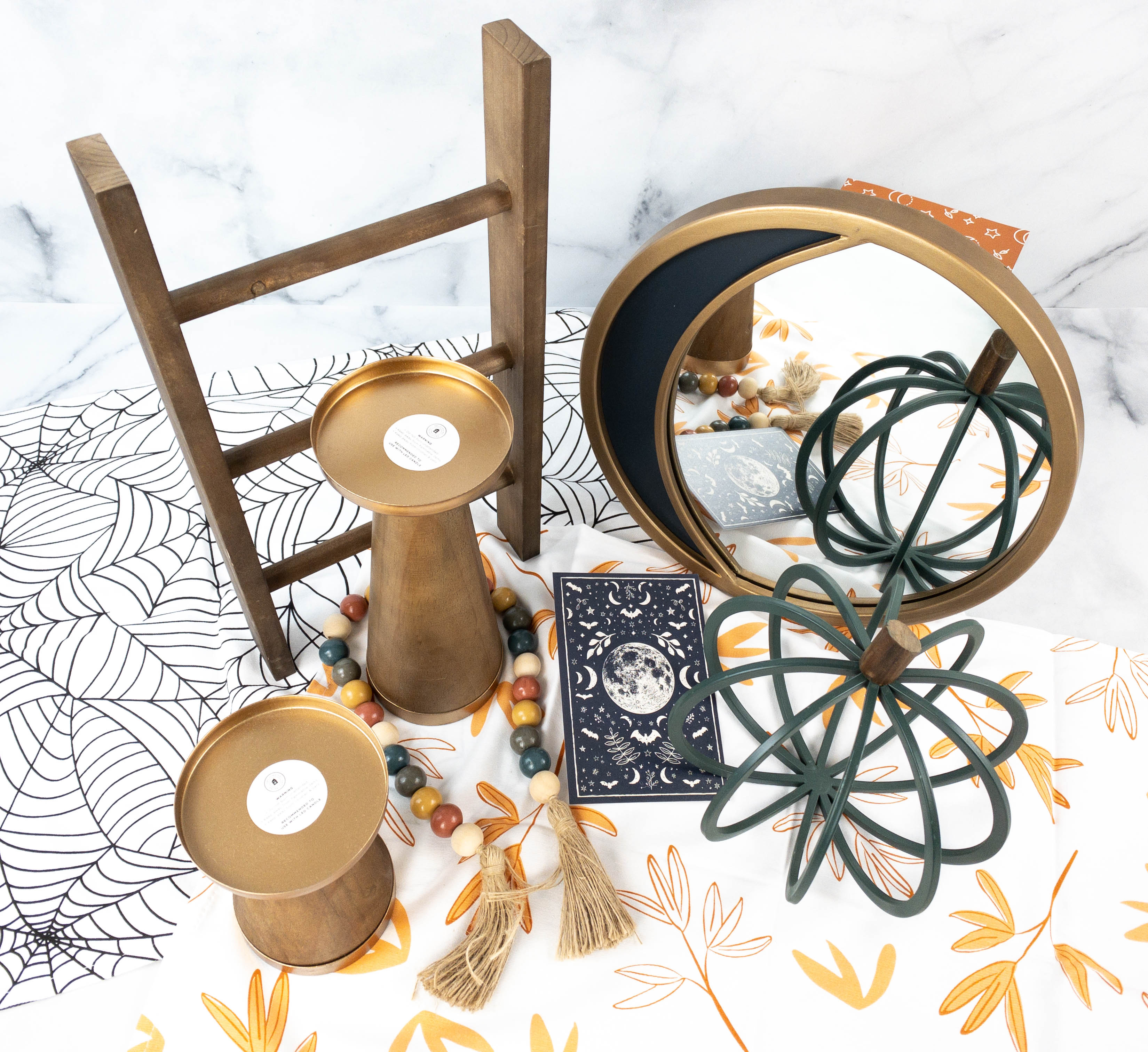 There's a lot of items in this month's box and I love that they're really in tune with the fall theme!
Fall is just around the corner, and you know what that means, it's time to get cozy again! I love that most of the pieces in this quarter's Decocrated box help make my space look warm and pleasant. There's a wooden ladder, which looks simple but is actually versatile. It's the perfect way to display some of my favorite fall items, including the fall-themed tea towel from this box and the wooden beads that come in earthy colors. There's also a pumpkin made with metal and wood, a seasonal decor that I'd love to have on my table centerpiece. Another item I liked is the moon shaped mirror, as it adds a mystical vibe to my bedroom wall. The rest of the items are also gorgeous and I love that everything matches each other so well. It saves me so much time in deciding which items to put together. Overall, the Fall box really didn't disappoint! If you're looking for beautiful home decor and styling tips, Decocrated has it for you!
What do you think of this season's Decocrated box?