Cubscription Box by Build-A-Bear is a subscription box service that delivers a new furry friend every season (4 times a year). Each shipment contains 6-8 custom-made, exclusive Build-A-Bear items that you can't get in stores or anywhere else! This includes a new stuffed animal in every box, complete with clothing and accessories for both you and your furry friend! Cubscription Box is gender-neutral.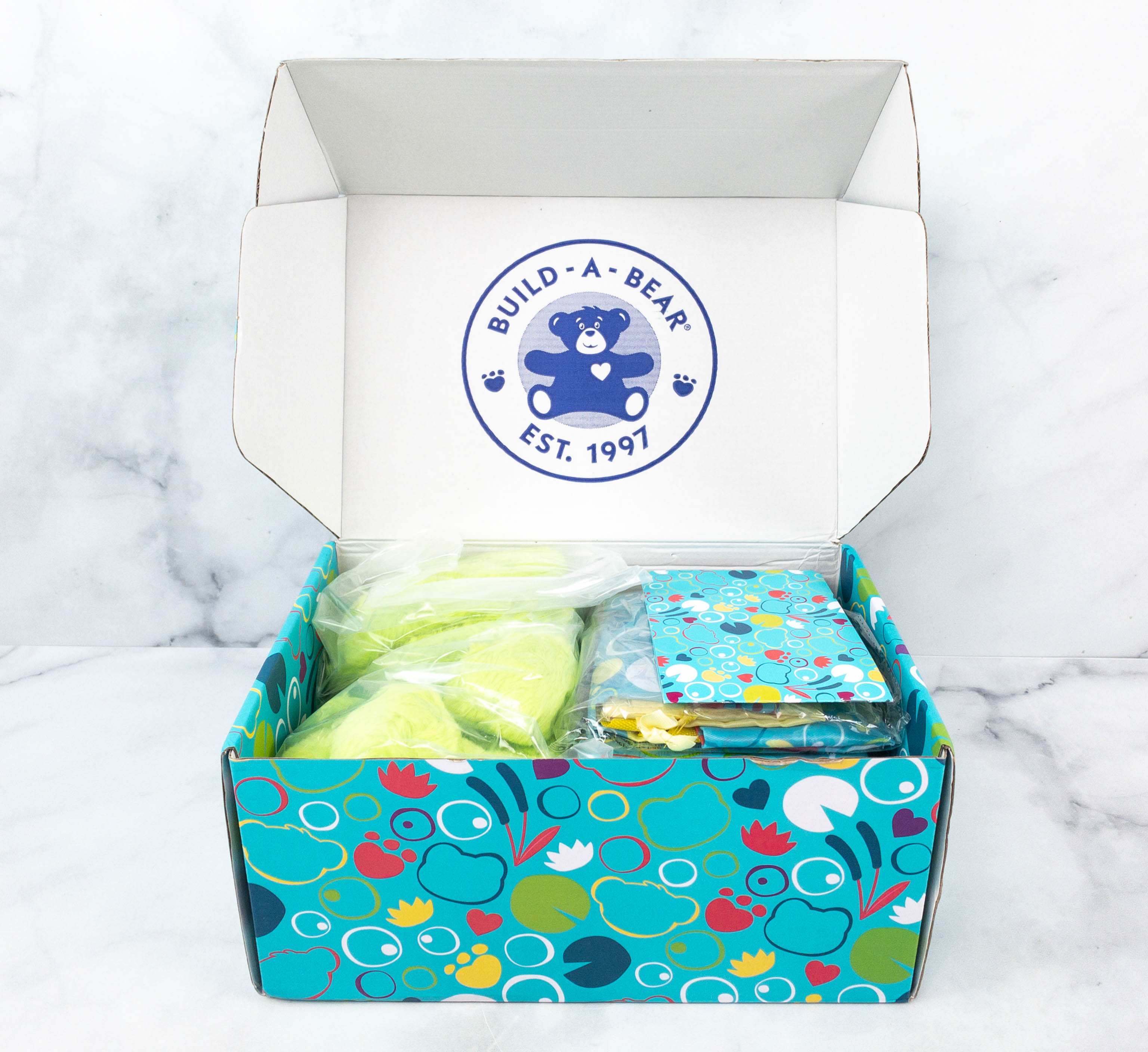 This quarter's box features a sky blue base color and cool prints all over it!
Some of the items came in plastic packaging.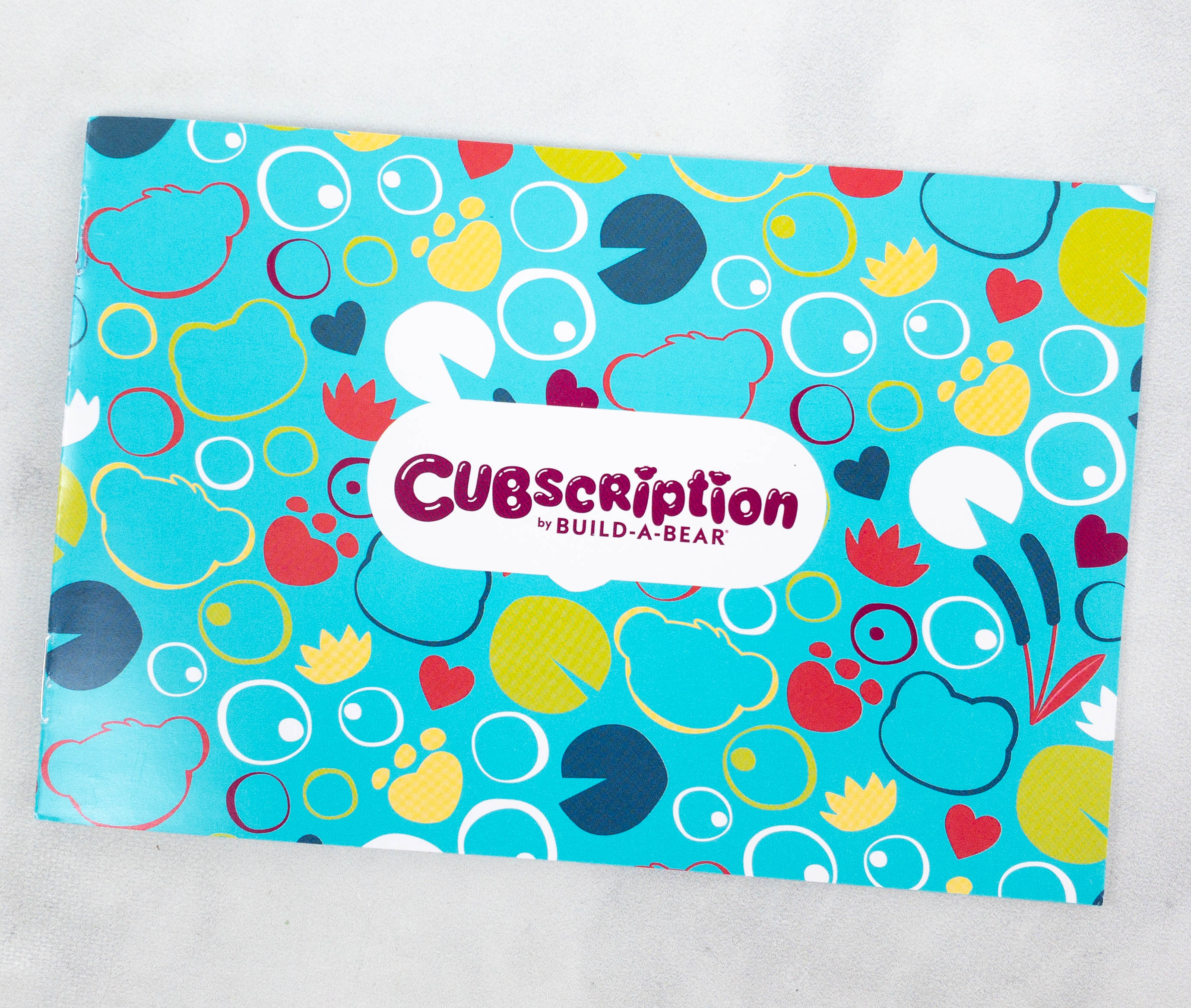 The booklet has the same design as the box!
Inside, they included a photo of the stuffed animal we received this quarter!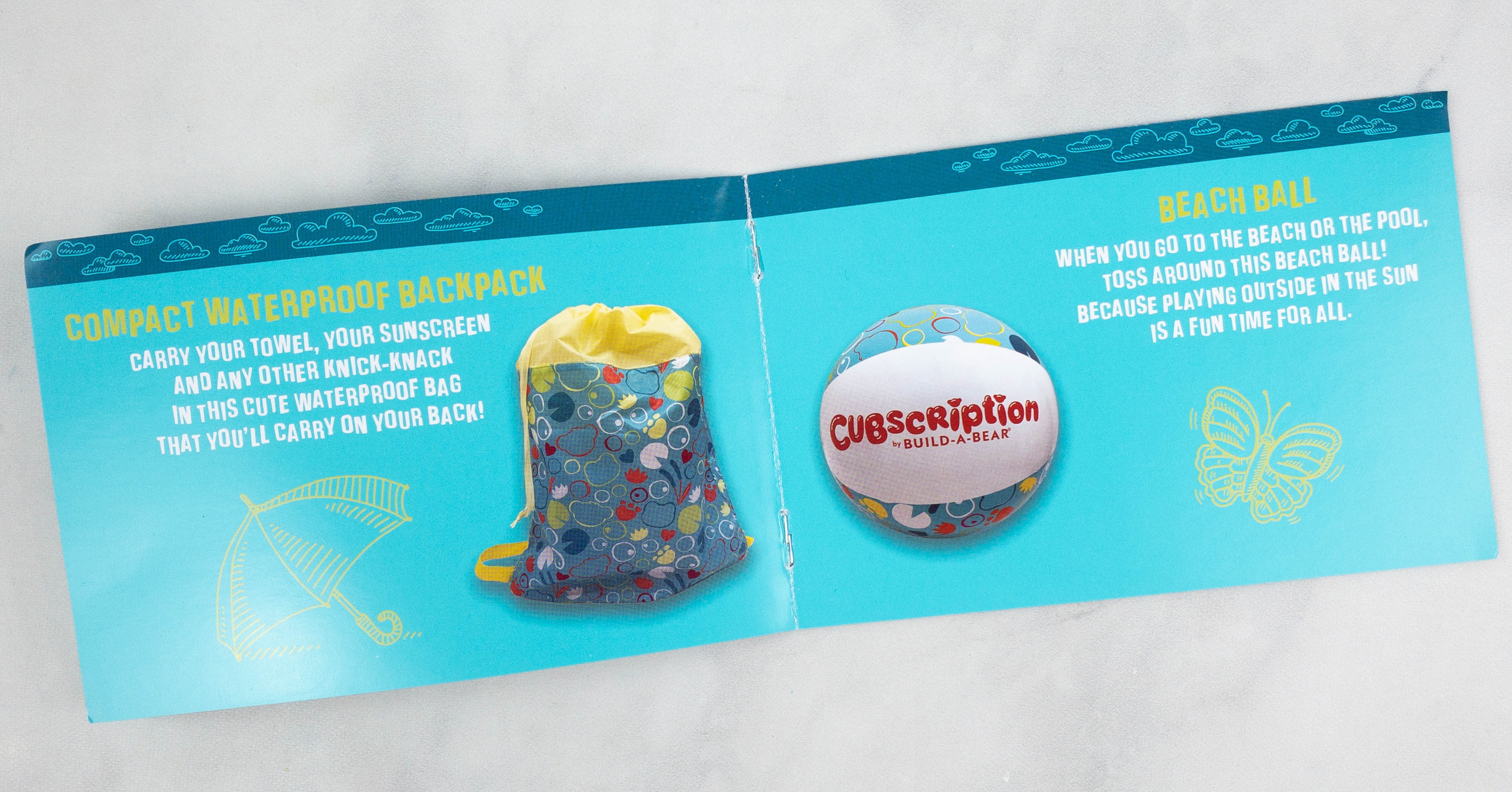 The booklet also contains pictures of the other items included in this box.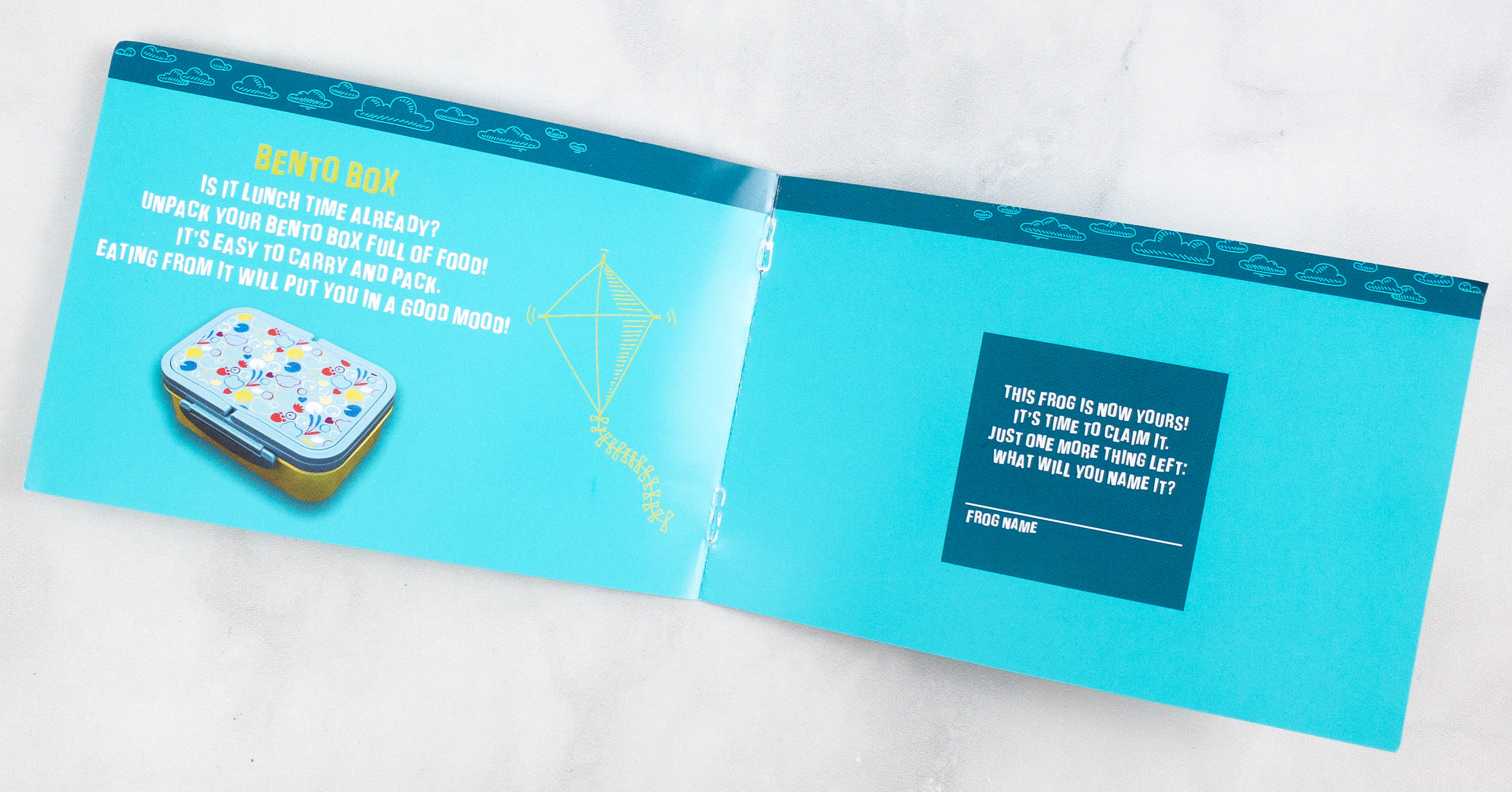 Each item comes with a description as well! It's so cute!
Everything in the box!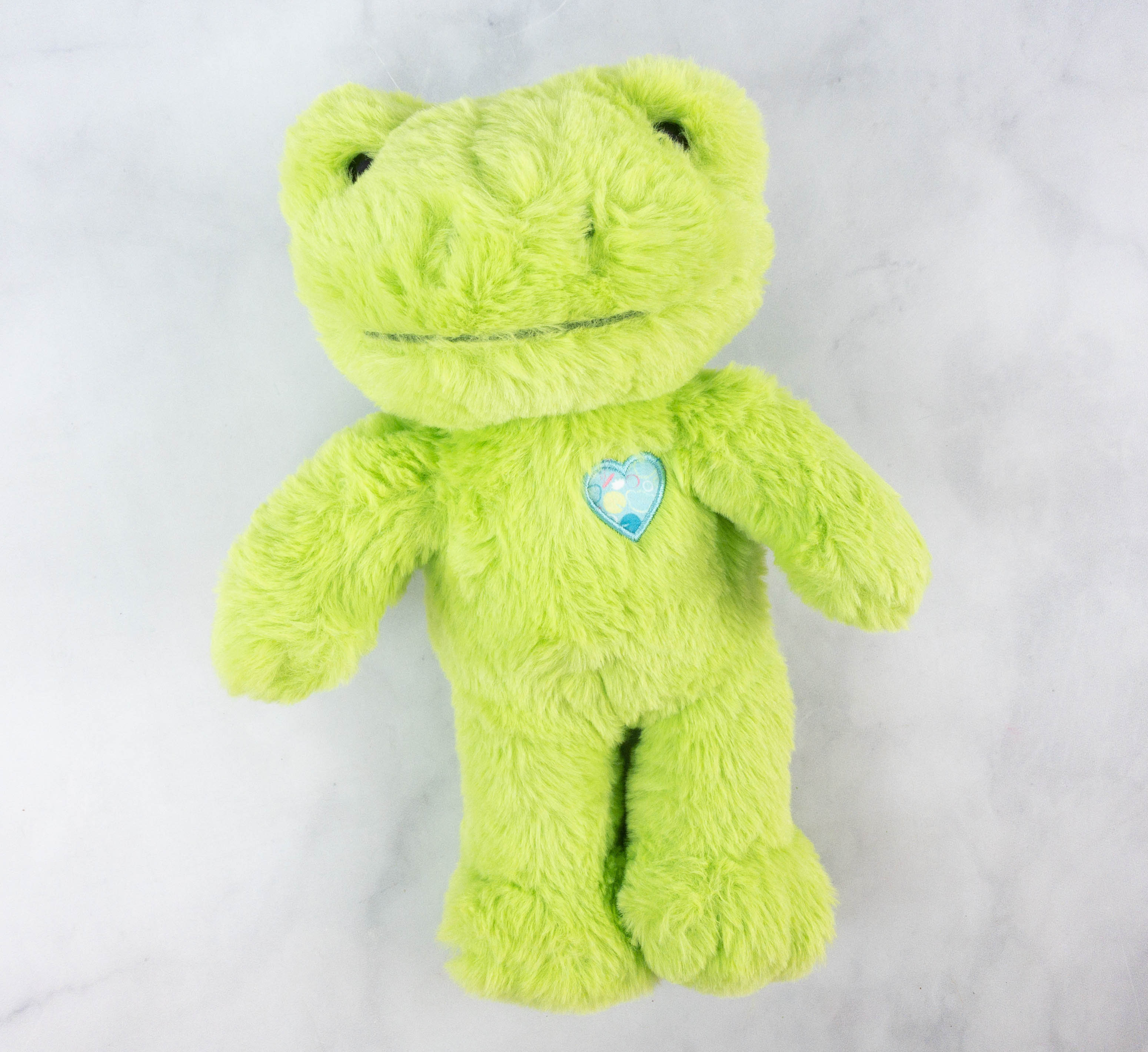 Frog Plush. This month's main item is this super cute frog! It has a lime green-colored fur and a blue heart embroidered on its chest. It's super soft and cuddly!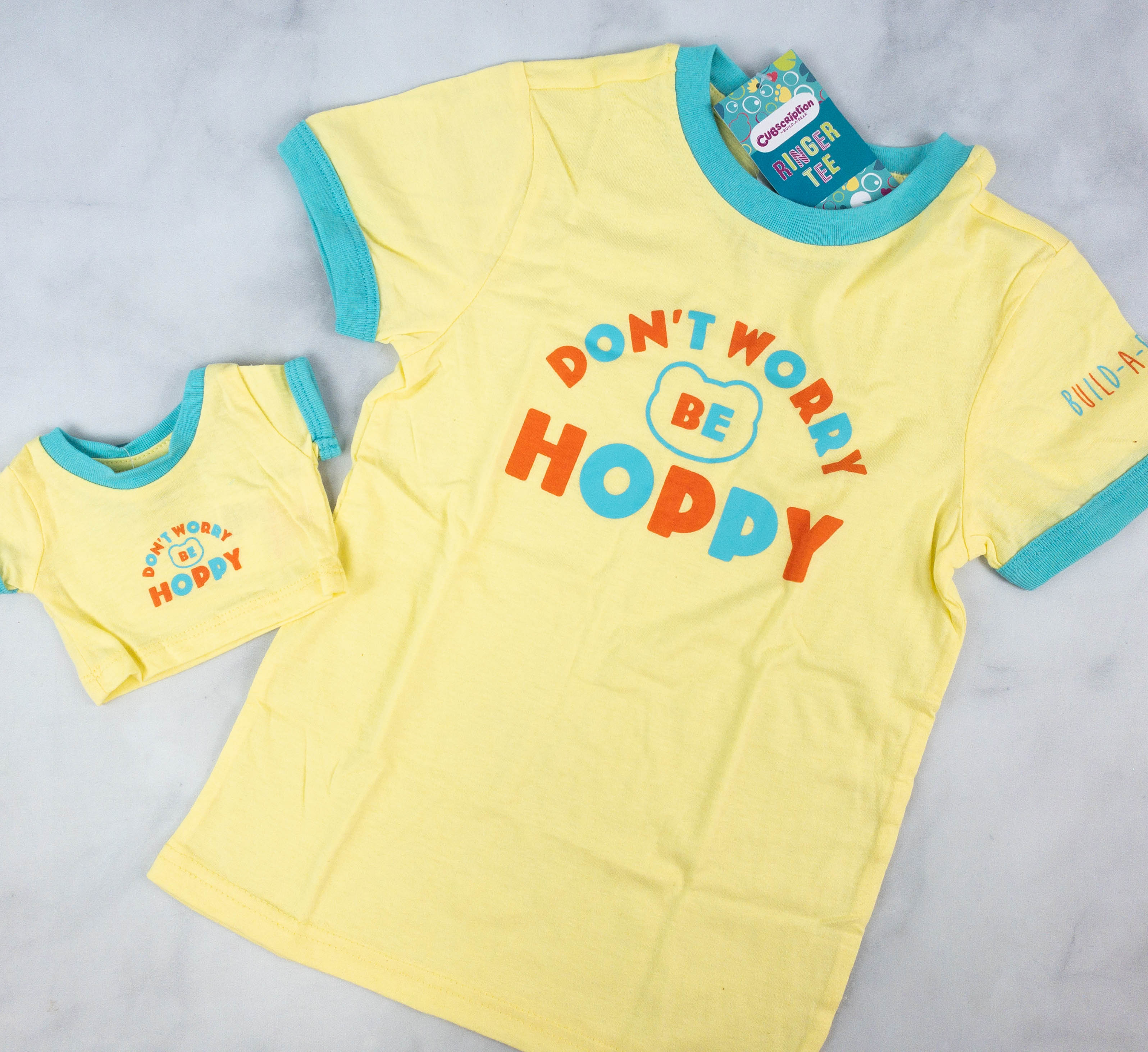 Don't Worry, Be Hoppy! Shirt! The box also included matching shirts for my child and the frog plushie!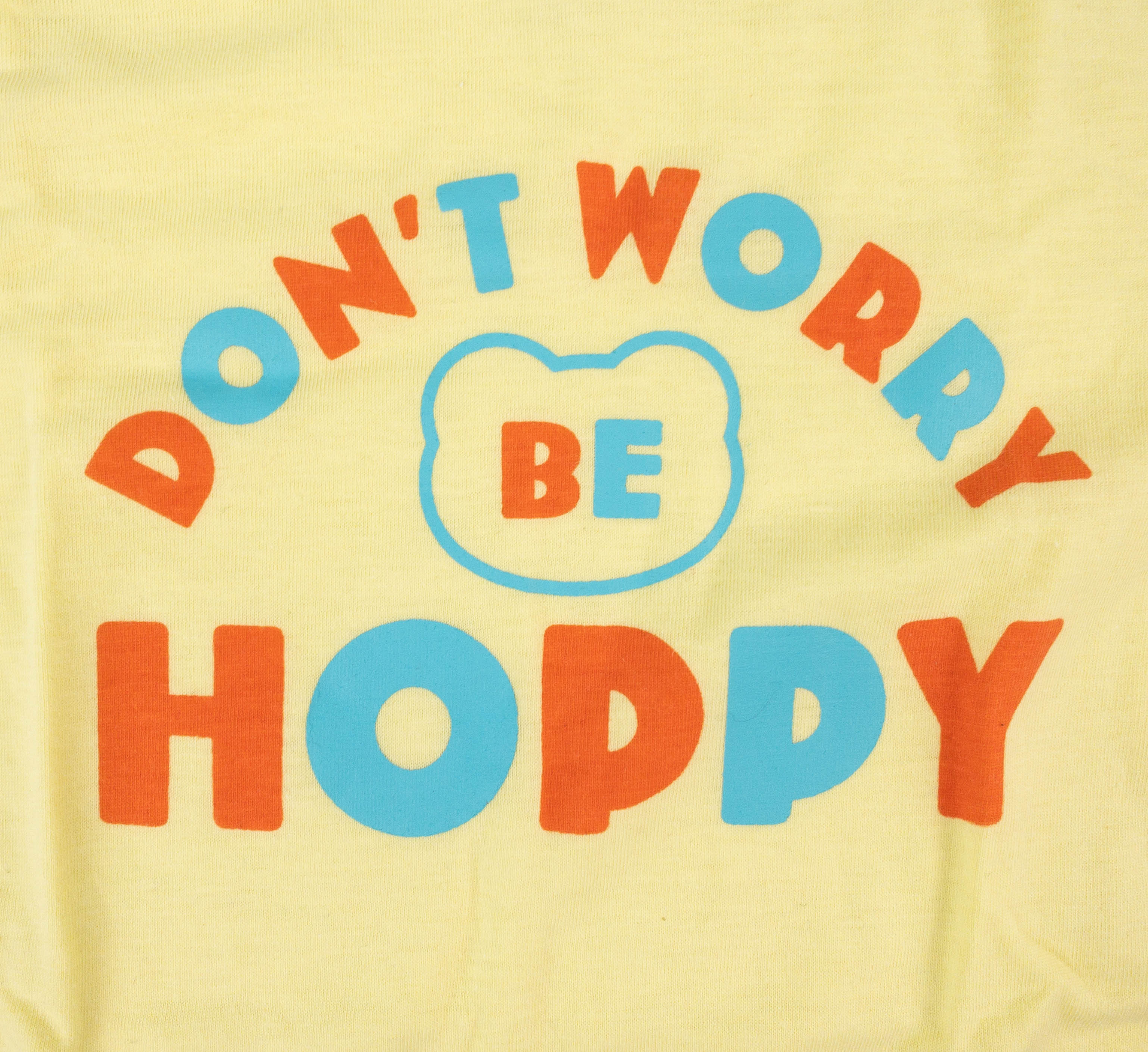 The print says "Don't Worry, Be Hoppy" which is a fun take on the usual saying, with a bit of frog pun!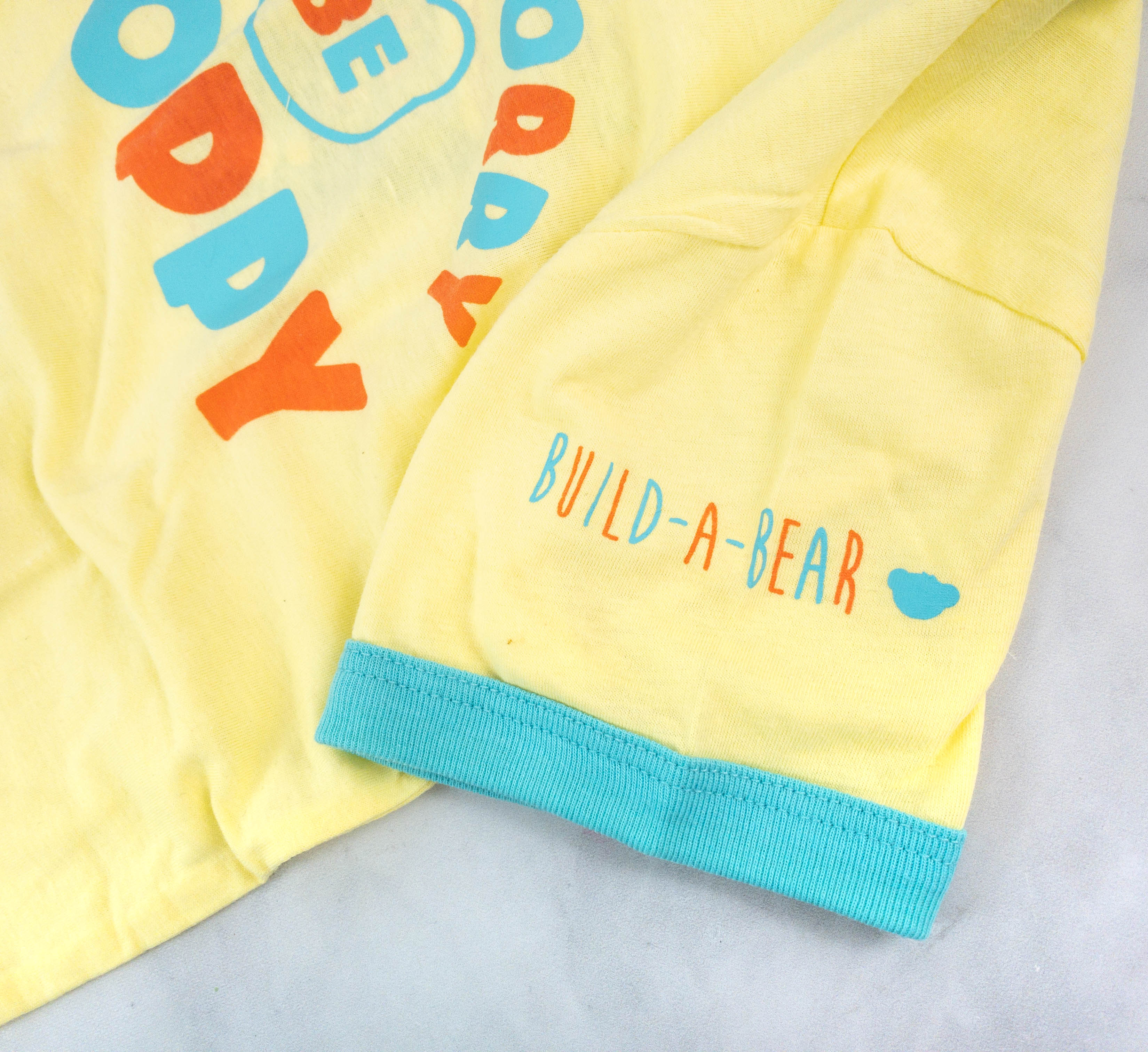 The yellow shirts are made with light and breathable materials. They're also lined with a blue fabric on the neck line and the arm holes. There's even the build-a-bear logo on the side.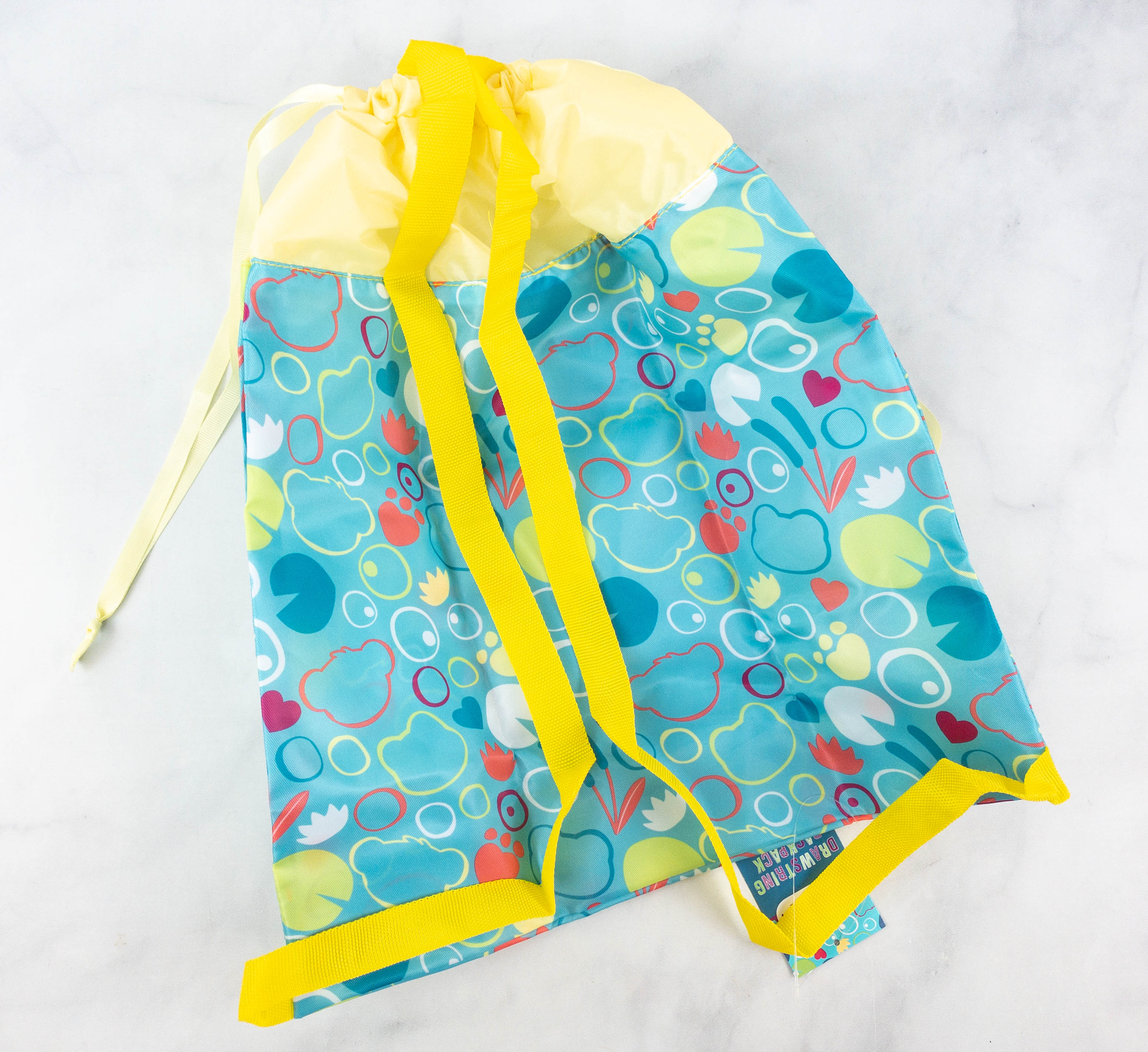 Cinch Bag. The box also includes this reusable bag that's perfect for a day at the beach! The colors are fun and bright, just like summer.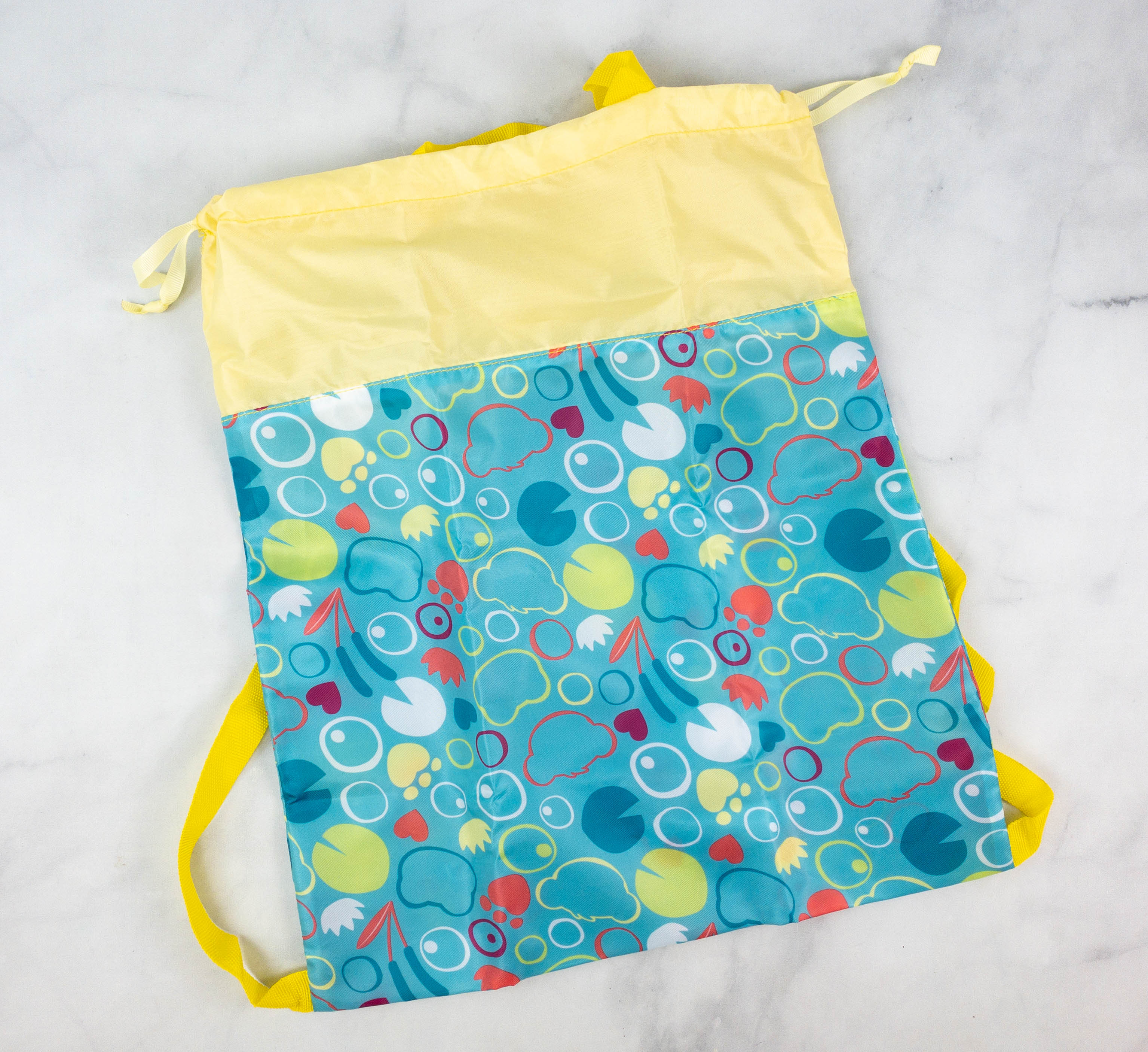 This can easily be folded and stored when not in use, so it's great to bring as an extra storage for toys and other items. It's very functional and convenient!
Bento Box. Featuring the same design as the bag is this bento box! This is great for packing snacks, like fruits, sandwiches, and cookies.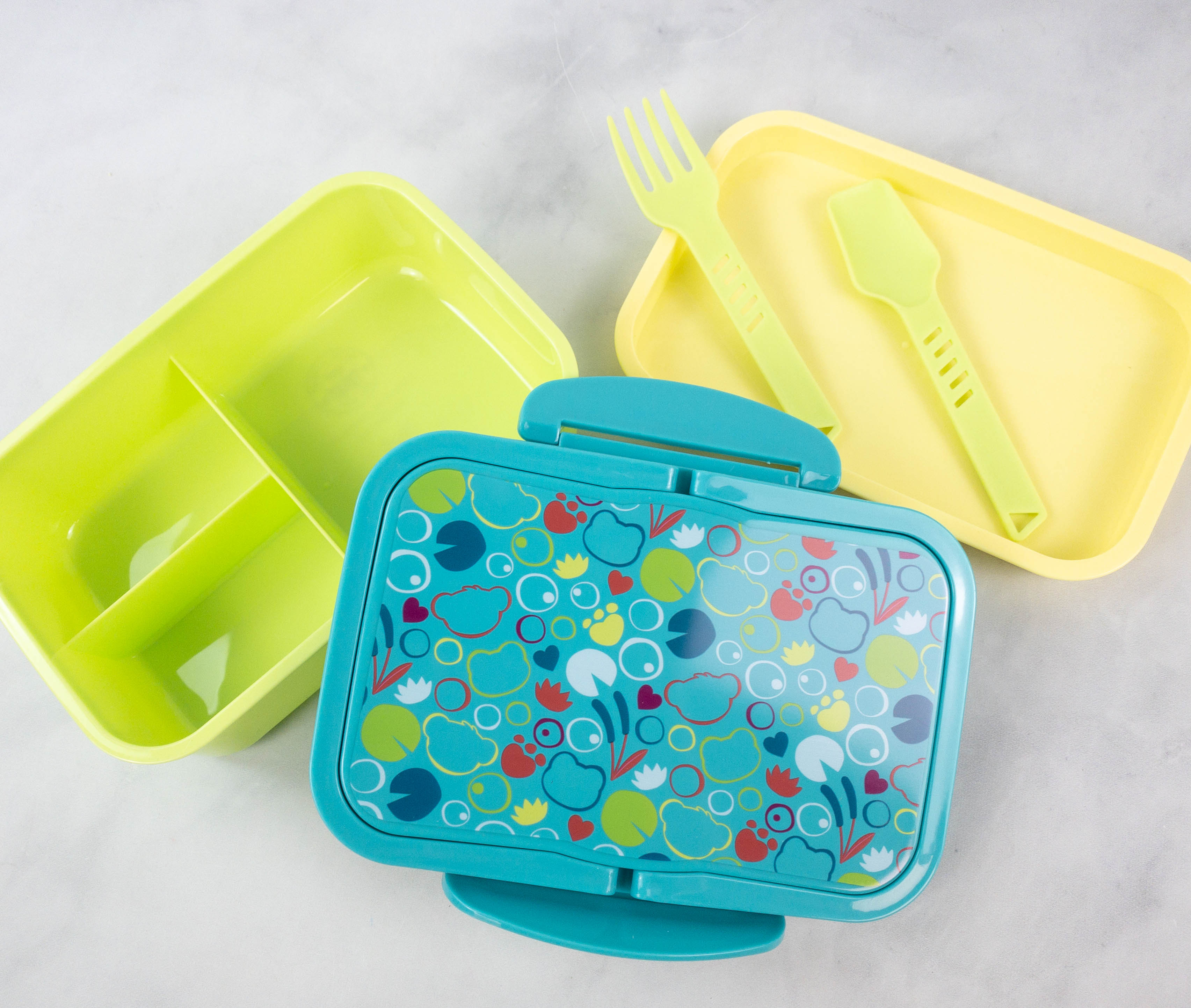 It has two layers inside, with one layer having several compartments so you can easily organize and partition the food. It even came with its own set of utensils!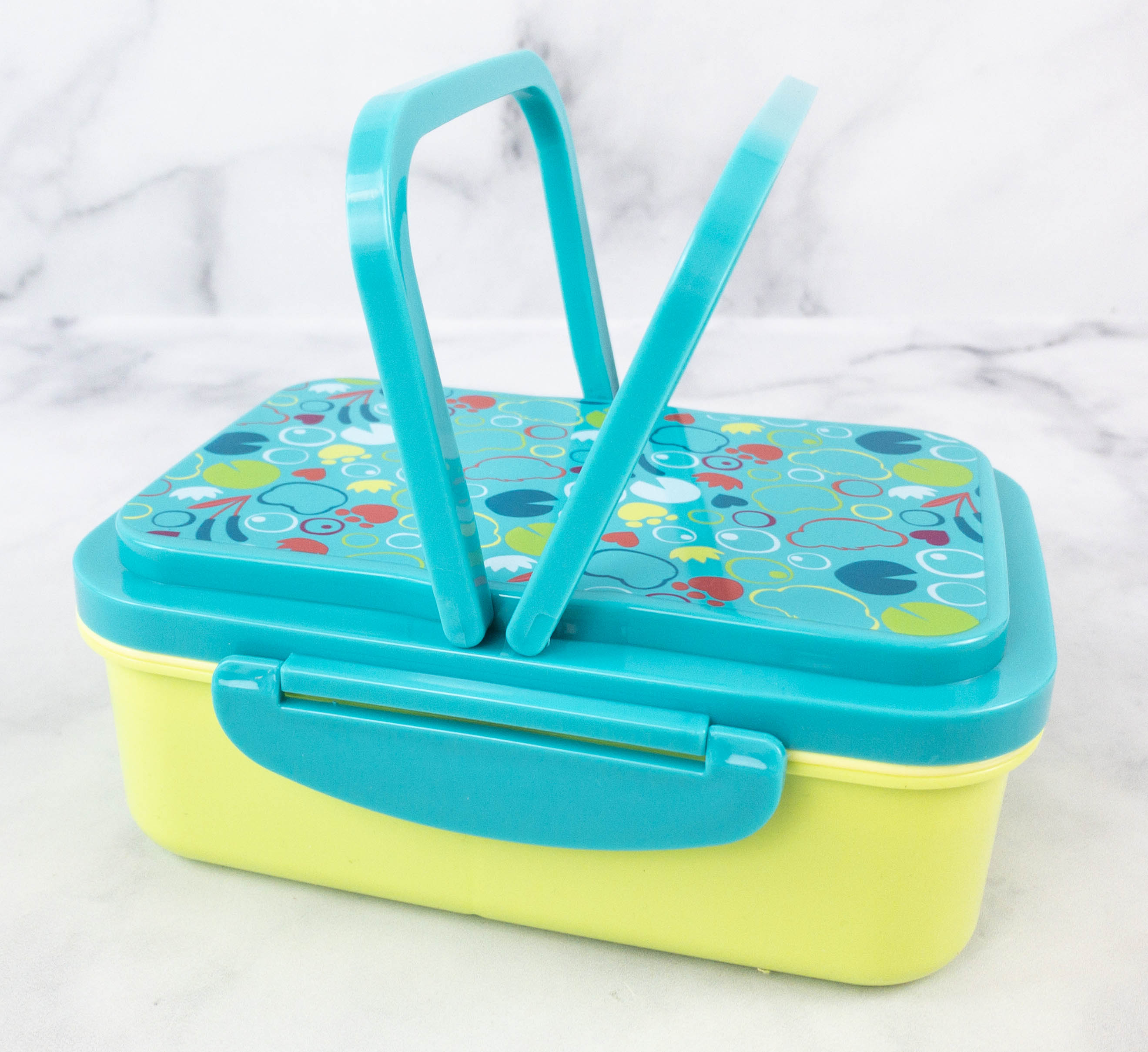 This bento box is really adorable! The lid has handles that make it look like a picnic basket.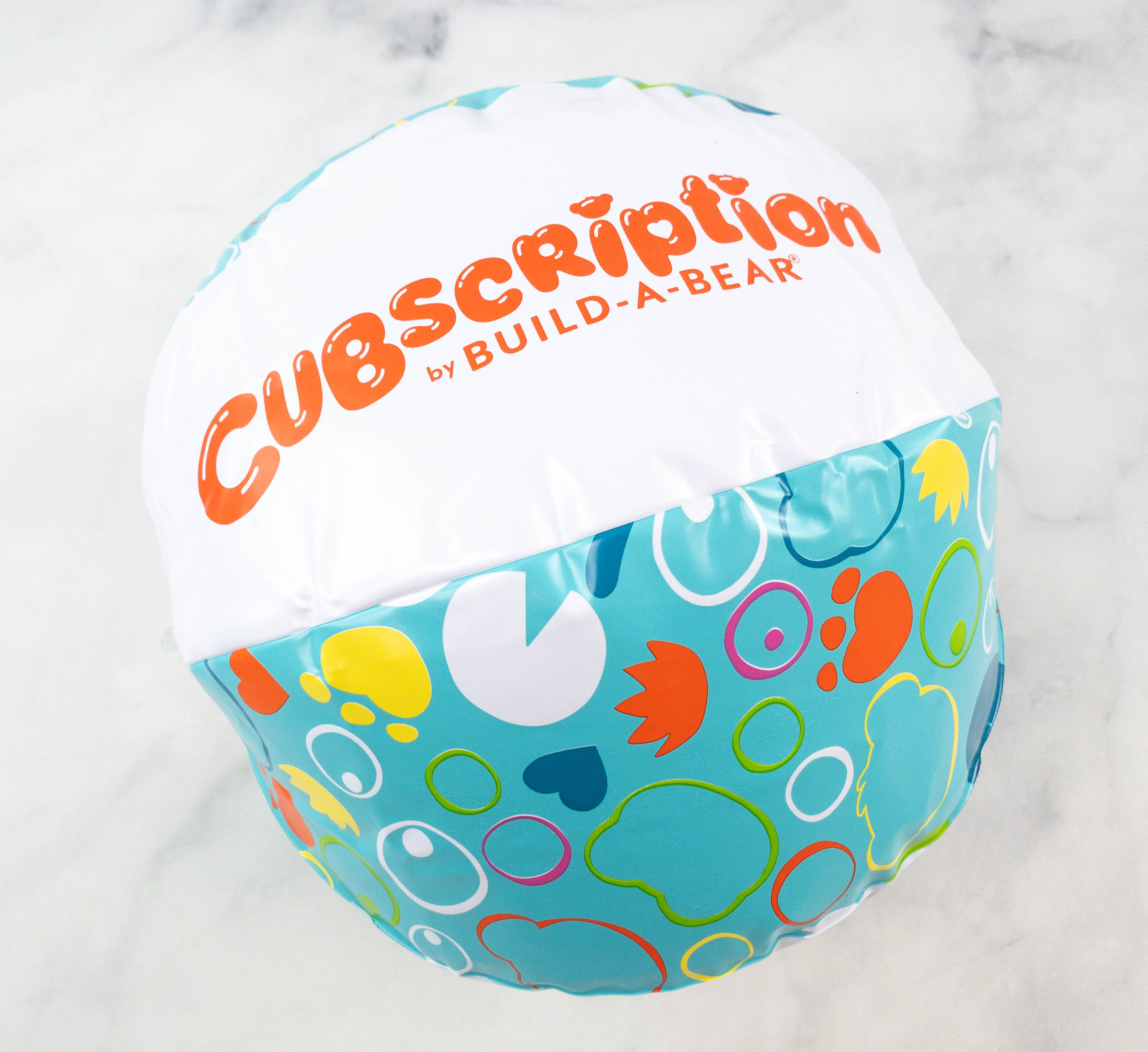 Beach Ball. The last item in this summer-themed box is a beach ball. It's made with high-quality materials and it's perfect for playing games at the beach or pool!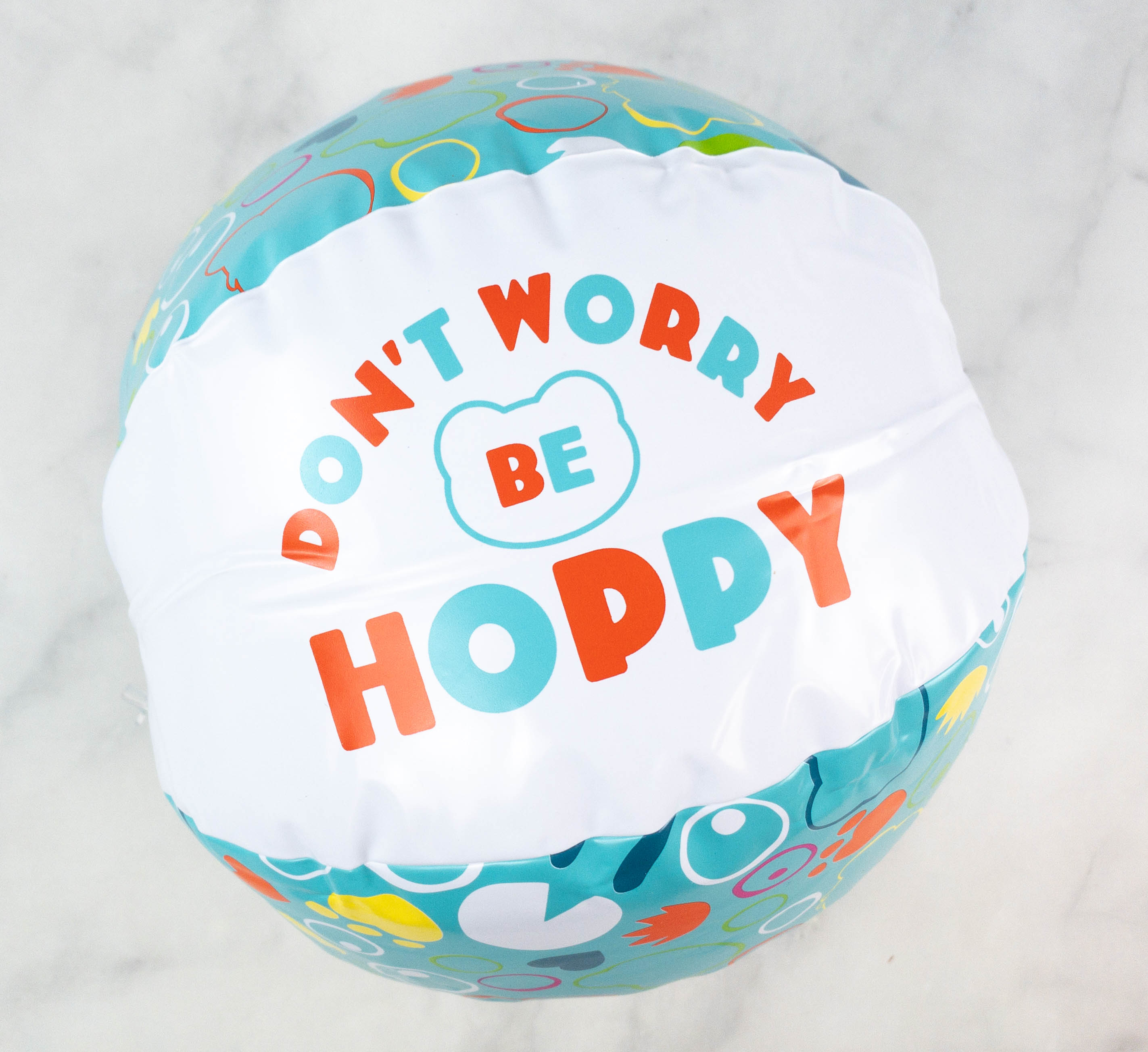 It also has the same statement print as the shirt.
Cubscription plushies are the cutest! This quarter, the box includes a frog plushie and my daughter really liked it. They even have matching tees, which came in bright colors! The rest of the items are also summer-themed, including a beach ball, a bag, and a bento box. These are exclusive to the box, so you won't find them anywhere else. If you're looking for a fun gift for kids who love stuffed toys, this is it! They send a new stuffed animal every quarter, and the matching items are really adorable as well!
What do you think of this quarter's box?
Visit Cubscription Box by Build-A-Bear to subscribe or find out more!