We have the spoilers for the Boxwalla October 2021 Film Box, a subscription for movie buffs and pop culture fans!
This October we showcase two simply incredible filmmakers, with two new restorations by The Criterion Collection, that aren't yet released. We feature films by Italian filmmaker Federico Fellini and Indian filmmaker Satyajit Ray.
Please Note: If you are an existing subscriber who has not yet been billed for October, TODAY is the last day to modify, update or cancel your October Subscriptions. October subscriptions will be renewing tomorrow (9/15).
Each October Film Box contains: 
🎬 Federico Fellini's La Strada (1954)
🎬 Satyajit Ray's Devi (1960)
Fellini's La Strada is the winner of the very first Academy Award for Best Foreign-Language Film. From Criterion: "La Strada possesses the purity and timeless resonance of a fable and remains one of cinema's most exquisitely moving visions of humanity struggling to survive in the face of life's cruelties."
Satyajit Ray's Devi is set in rural India in the second half of the nineteenth century. From Criterion: "Satyajit Ray explores the conflict between fanaticism and free will in Devi (The Goddess), issuing a subversively modern challenge to religious orthodoxy and patriarchal power structures".
Retail Value: $79.90
Boxwalla offers subscription boxes and limited edition boxes. Boxwalla Film Box is $49.95 every other month, and comes with films by the best filmmakers from all over the world. See all our Boxwalla Film reviews to find out more.
About Boxwalla Film: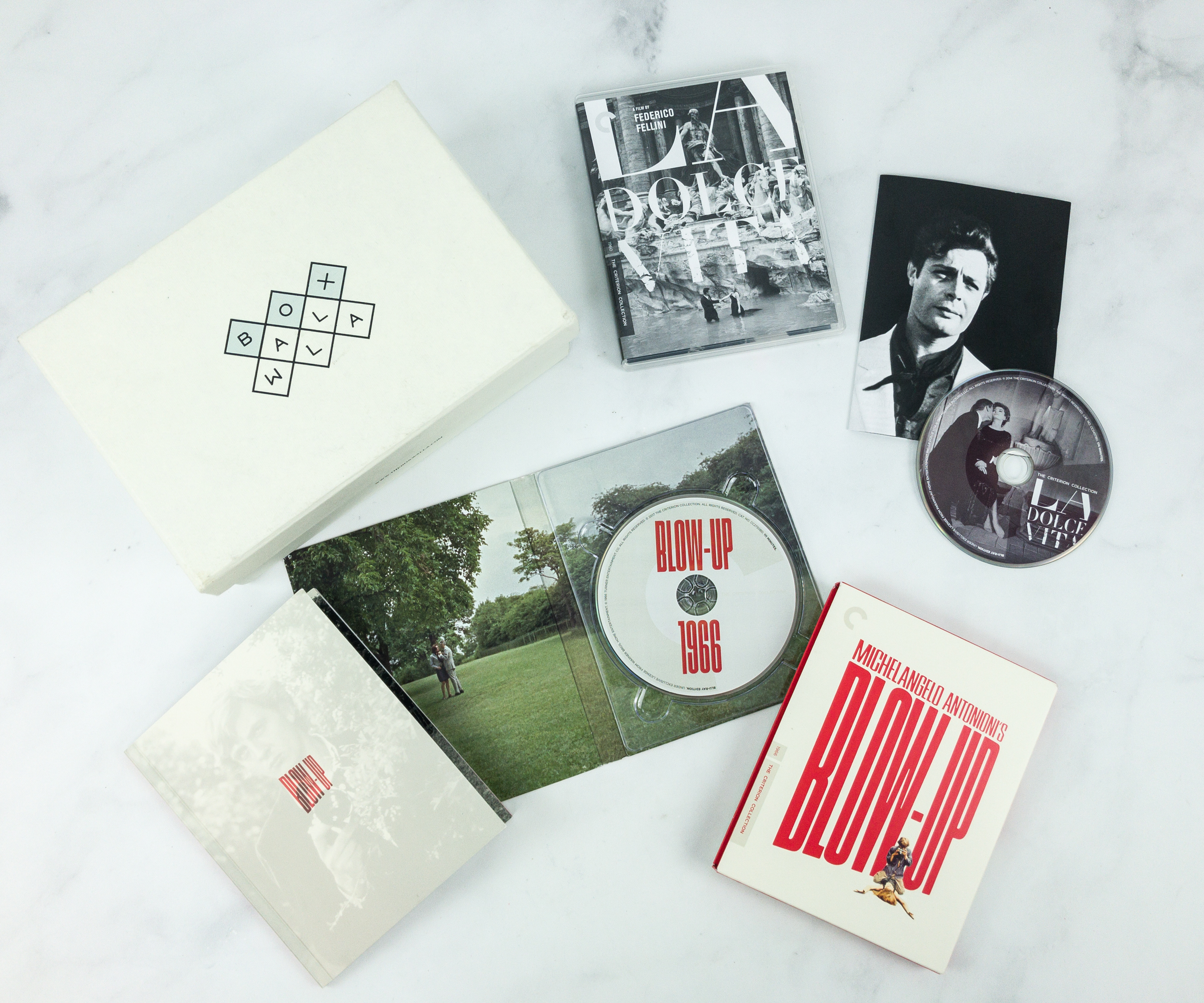 "Art Cinema is Boring". The Film Box challenges this notion by demystifying the work of the best filmmakers, by creating a context within which to view them.

Each Box will contain films from the Criterion Collection, along with inserts with detailed information on each film.
What do you think of the spoilers?