Blendtopia has a great deal for new subscribers on their ready-to-blend superfood smoothies!
Superfoods For a Super You. Ready-to-blend superfood smoothies.
Get $15 off on your subscription order! Use this link and use the WELCOME15 at checkout.
Blendtopia offers smoothie subscription for as low as $59.92 per week when you Build Your Box – Keto flavors now available. Shipping is always FREE for all subscription orders. See our Blendtopia review to find out more!
About Blendtopia: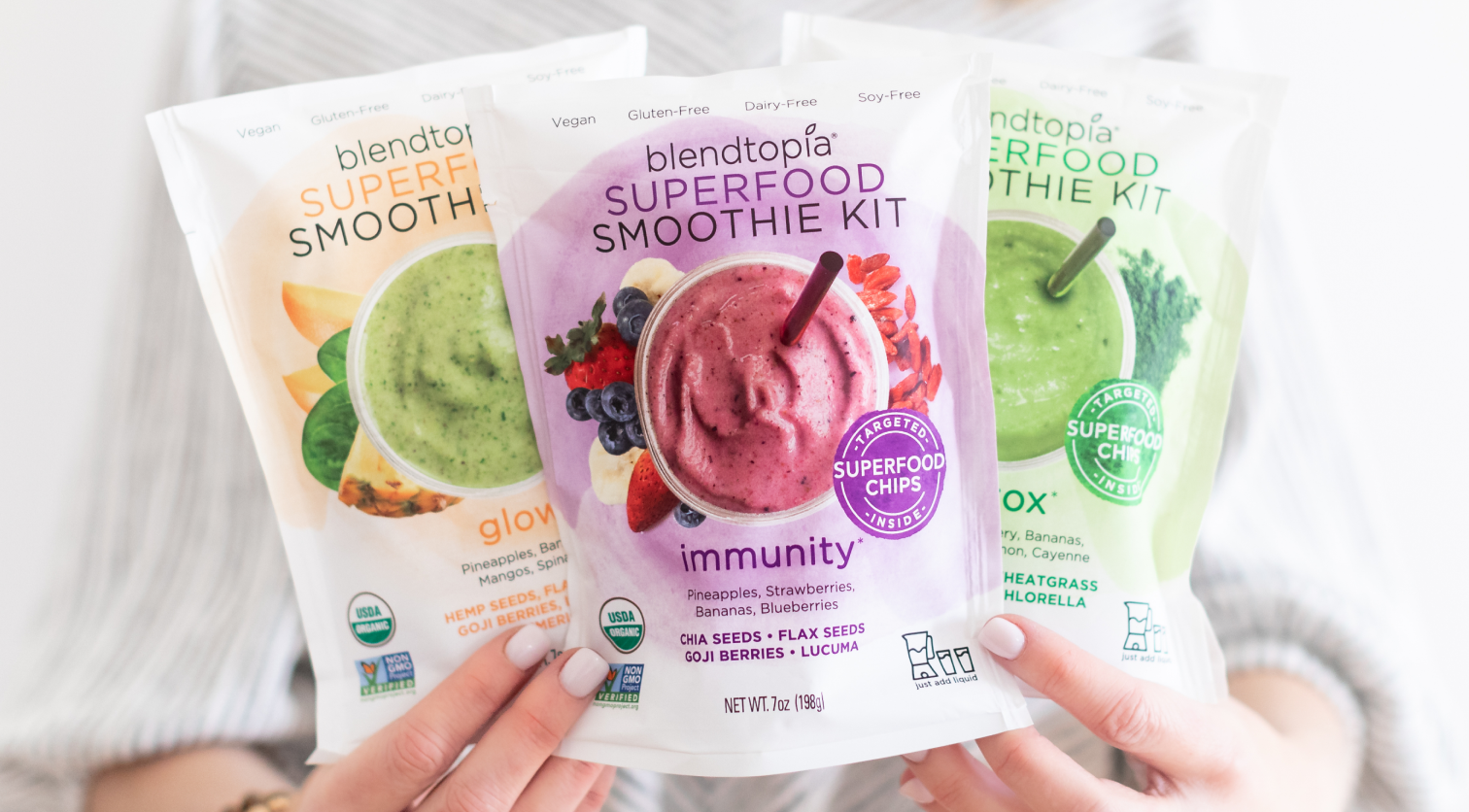 To provide the highest quality, most nutrient-rich products that are convenient, taste amazing and work wonders for your body. Functional nutrition and convenience that makes life healthier and easier are at the heart of our brand.

Blendtopia is representative of our mission, to utilize Mother Earth's natural riches to create a perfect utopia of products. We pour our heart and soul into developing each blend so you better believe they taste great and nourish your body! The perfect blends, pure and simple.
Here's how it works:
CHOOSE YOUR BOX Pick from our 8, 12, 16 or 24 box to create your own custom variety pack.
SELECT YOUR BLENDS Mix and match your favorite blends.
SUBSCRIBE FOR FREE DELIVERY Shipping is always free for subscribers. Smoothies ship frozen + deliver straight to your doorstep!
Here are the plans:
7-Day Cleanse – $6.99 per smoothie
Keto Box – $6.99 per smoothie
8 Box – $7.49 per smoothie
12 Box – $6.99 per smoothie
16 Box – $6.49 per smoothie
24 Box – $5.99 per smoothie
Are you getting Blendtopia?