Universal Yums is an international snack subscription! Featuring a new country each month, the box contains unique and delicious snacks that are either difficult or impossible to find in US stores. They promise to always include a variety of sweet and savory snacks, all with the featured country's distinct flavors and spices. Each box also comes with an interactive guidebook containing an explanation of why they chose each snack, as well as trivia, games, recipes, and other cultural features! This monthly snack subscription is a reader favorite – it's taken top honors 2 years in a row in our reader's selections for best snack subscription box!
There are three available box sizes:
Yum Box – 5-7 snacks plus a 12-page booklet for $16 a month
Yum Yum – 10-12 snacks plus a 16-page booklet and other bonus content for $27 a month
Super Yum Box – 19-20 snacks plus a 16-page booklet and other bonus content for $41 a month
DEAL: Save 10% on a 6+months Universal Yums subscription!! No coupon code needed, just use this link to sign up!
This is the review of the Yum Yum box!
The featured place this month is TAIWAN!
At the back is The Yum Scoreboard where you can rate all the snacks. You can also vote on an upcoming box!
Aside from the card, the box includes an information booklet.
Inside the booklet, there are more fun facts about Taiwan, and some sneak peeks of the country's rich culture and destinations. There's even a recipe for bei ji, a chicken dish made special with sesame and soy sauce!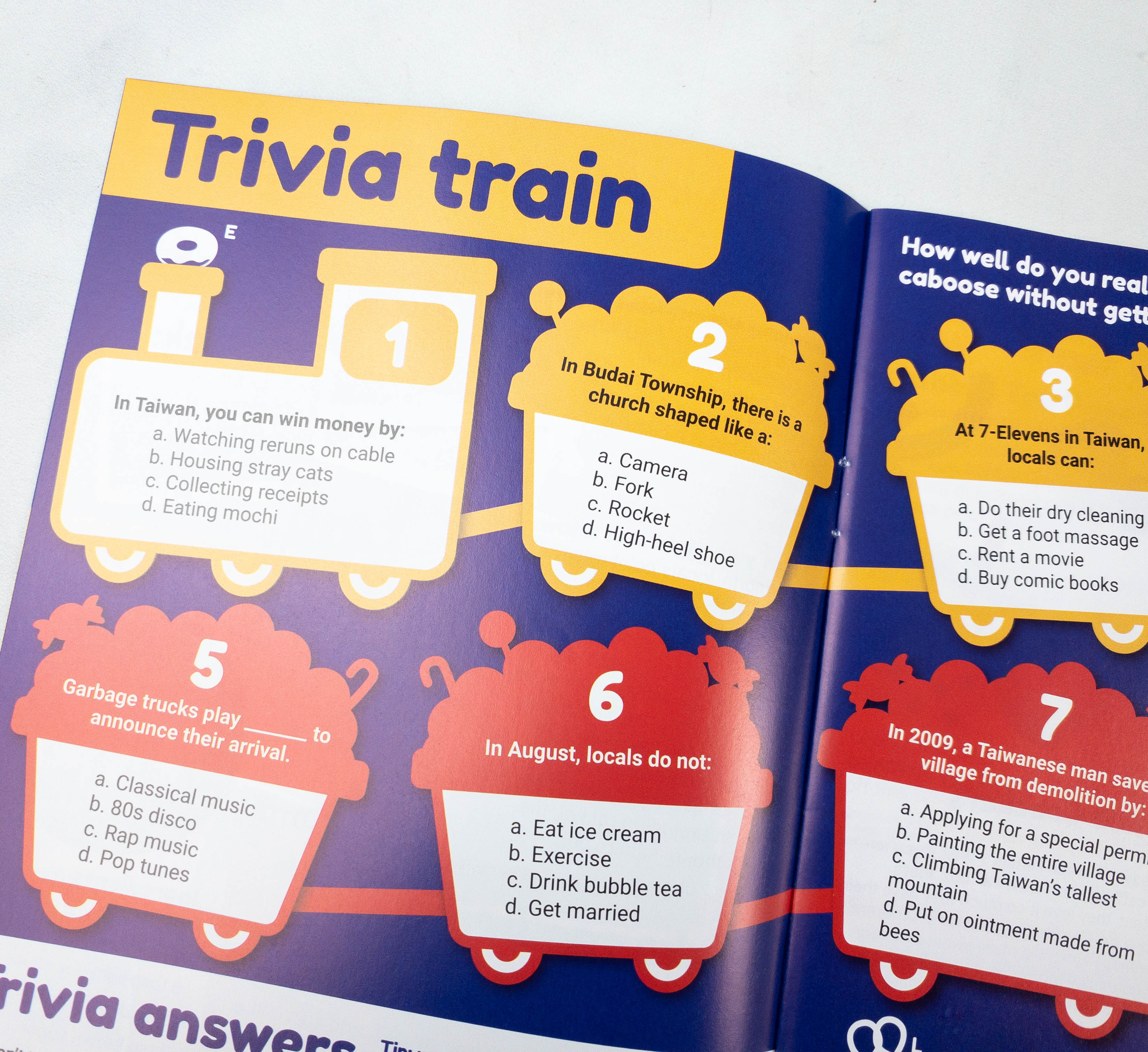 Here's a trivia page where you can test your knowledge about this wonderful country!
This booklet also lists all the snacks inside this box.
Each snack comes with a photo and a long description in the booklet!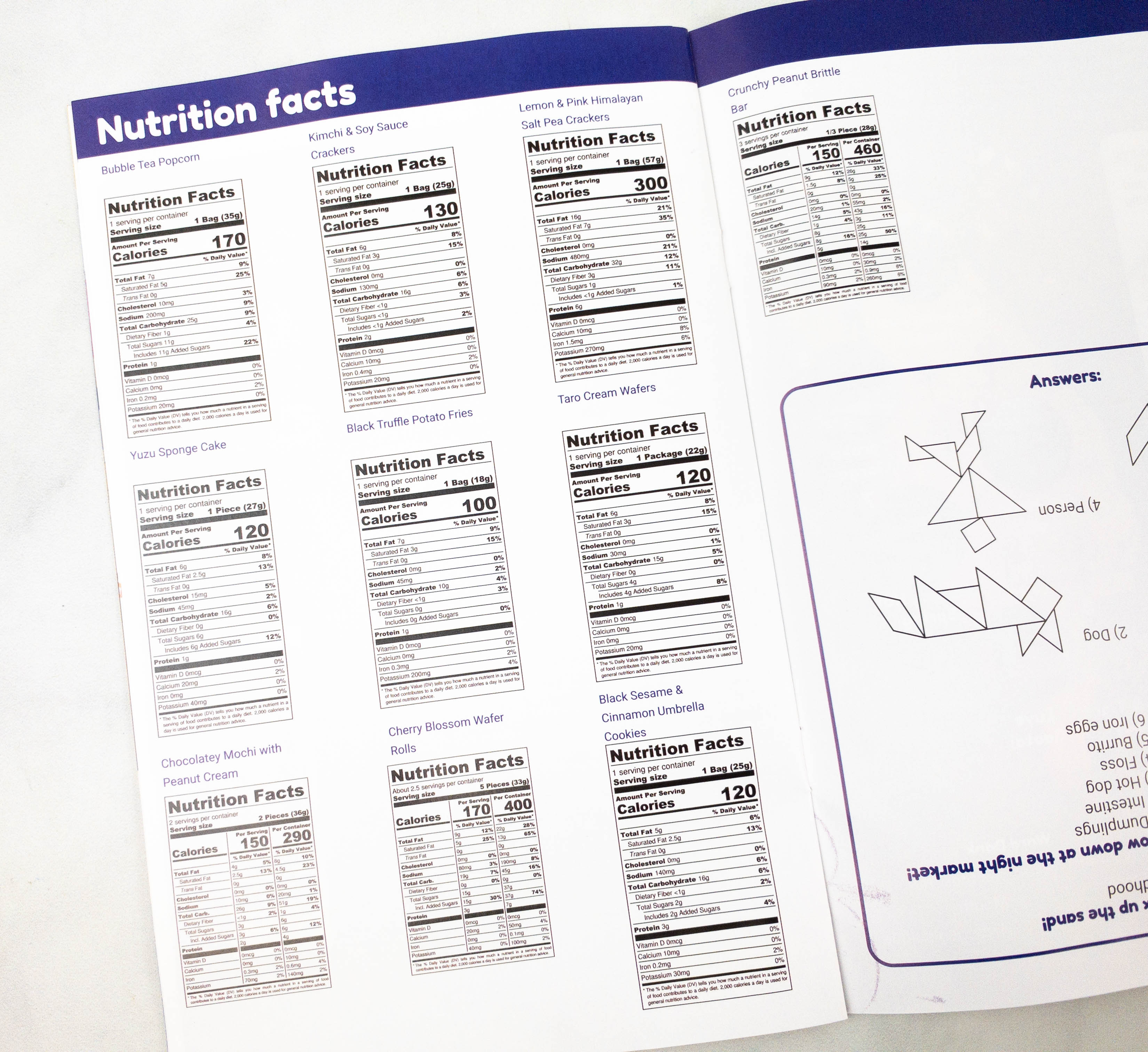 They also included the Nutrition Facts of each item this month.
There are even fun quizzes you can play on your own or with friends!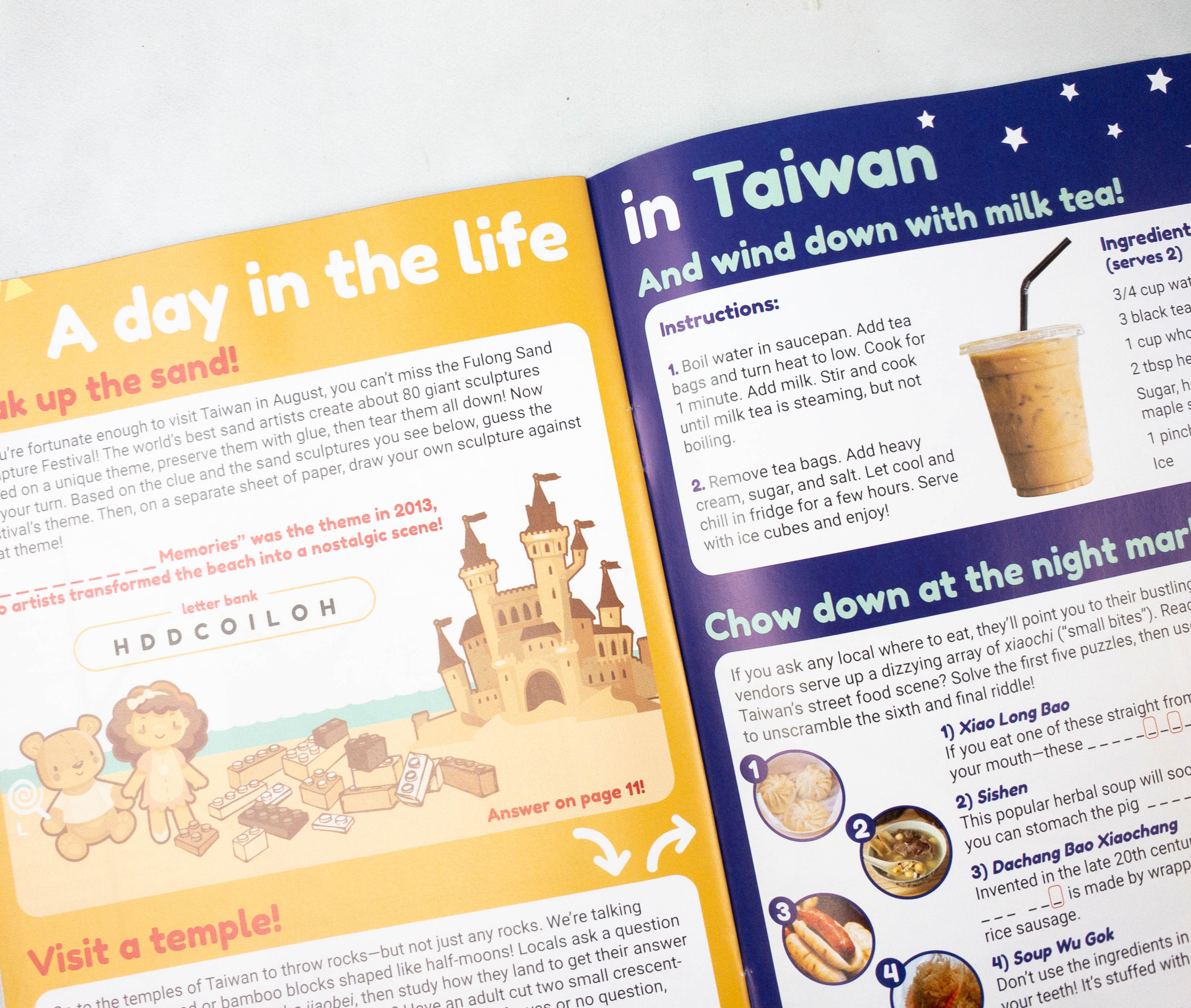 I loved reading this before taking a bite of this month's snacks!
Everything in my August 2021 box!
Lemon & Pink Himalayan Salt Pea Crackers. These crackers have a perfect blend of sweet and zingy flavors! Each piece is twisted, making it such a fun and unique snack. They are also pretty crunchy! The main ingredient for this snack is peas, which is healthier compared to the regular potato chips.
Kimchi & Soy Sauce Crackers. Here's another flavorful snack, a pack of crackers infused with a savory and sweet Korean kimchi flavor. If you're wondering why there's a Korean inspired snack in a Taiwan box, it's because Taiwan loves fermented/pickled vegetables like kimchi. It gives just the right amount of heat in every bite and I love it!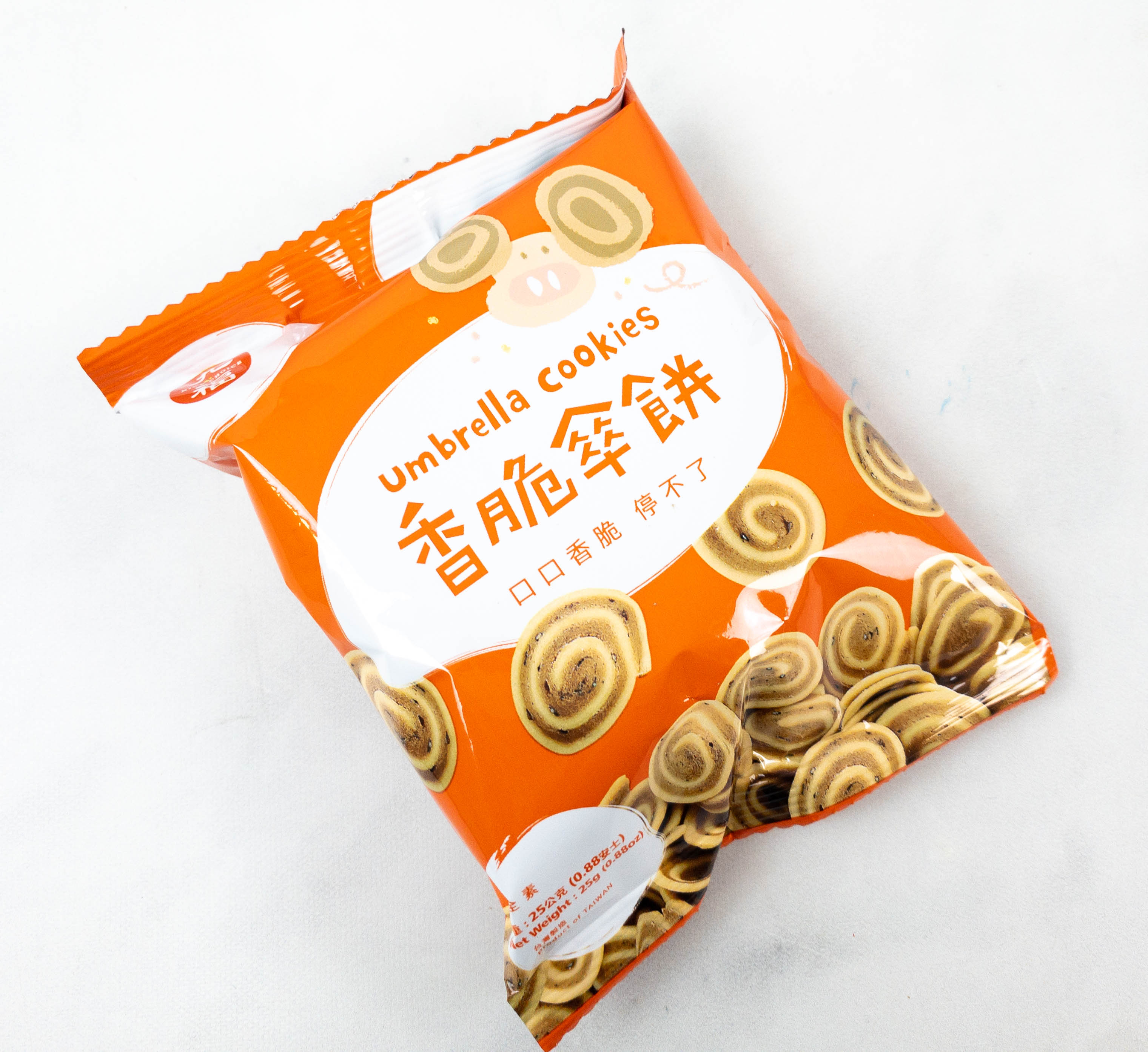 Black Sesame & Cinnamon Umbrella Cookies. These spiral cookies are made of five-spice powder that includes cumin, star anise, clove, pepper, and cinnamon.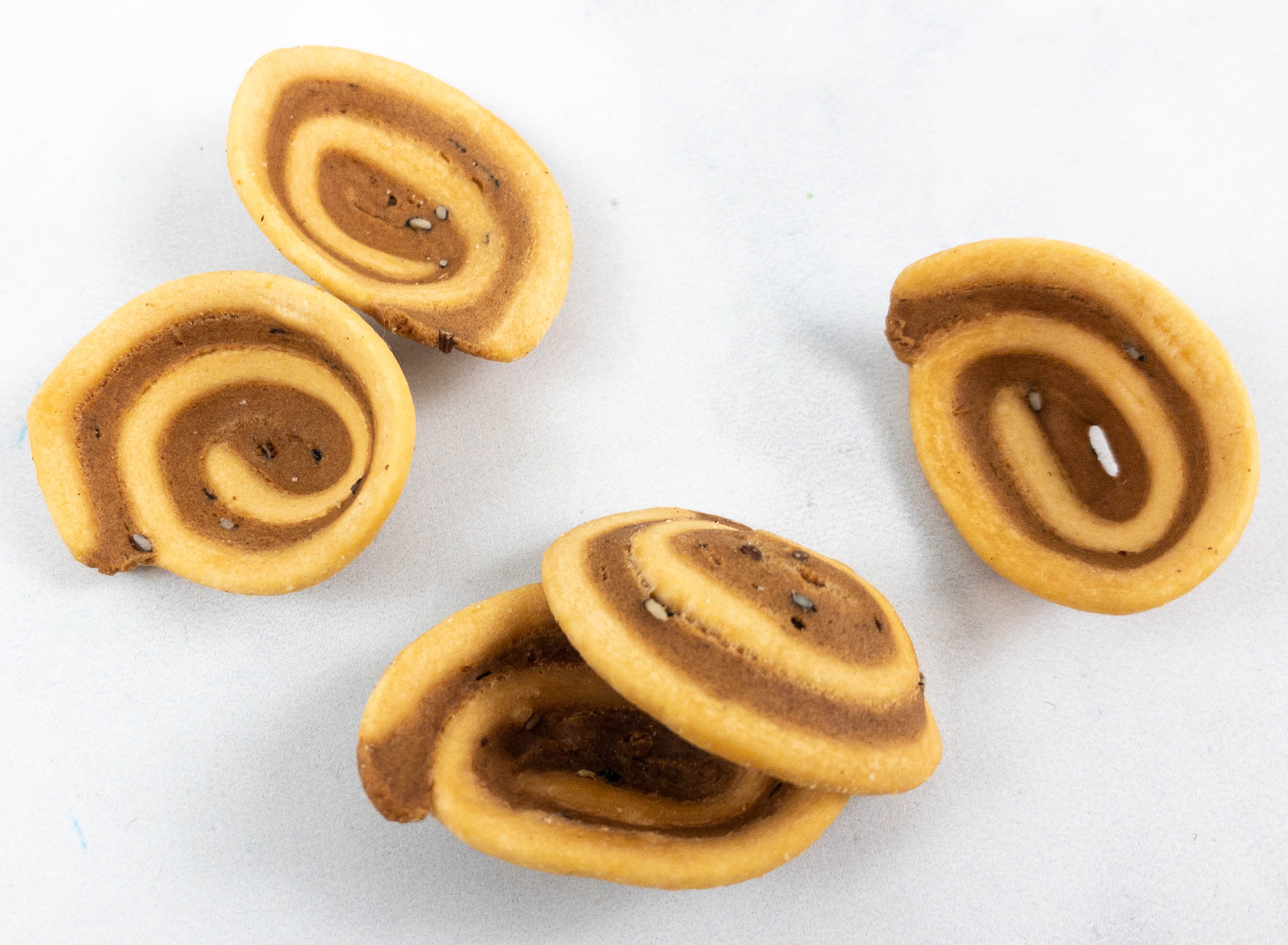 These cookies are not sweet. Instead, they taste faintly of licorice. Each piece is also crunchy!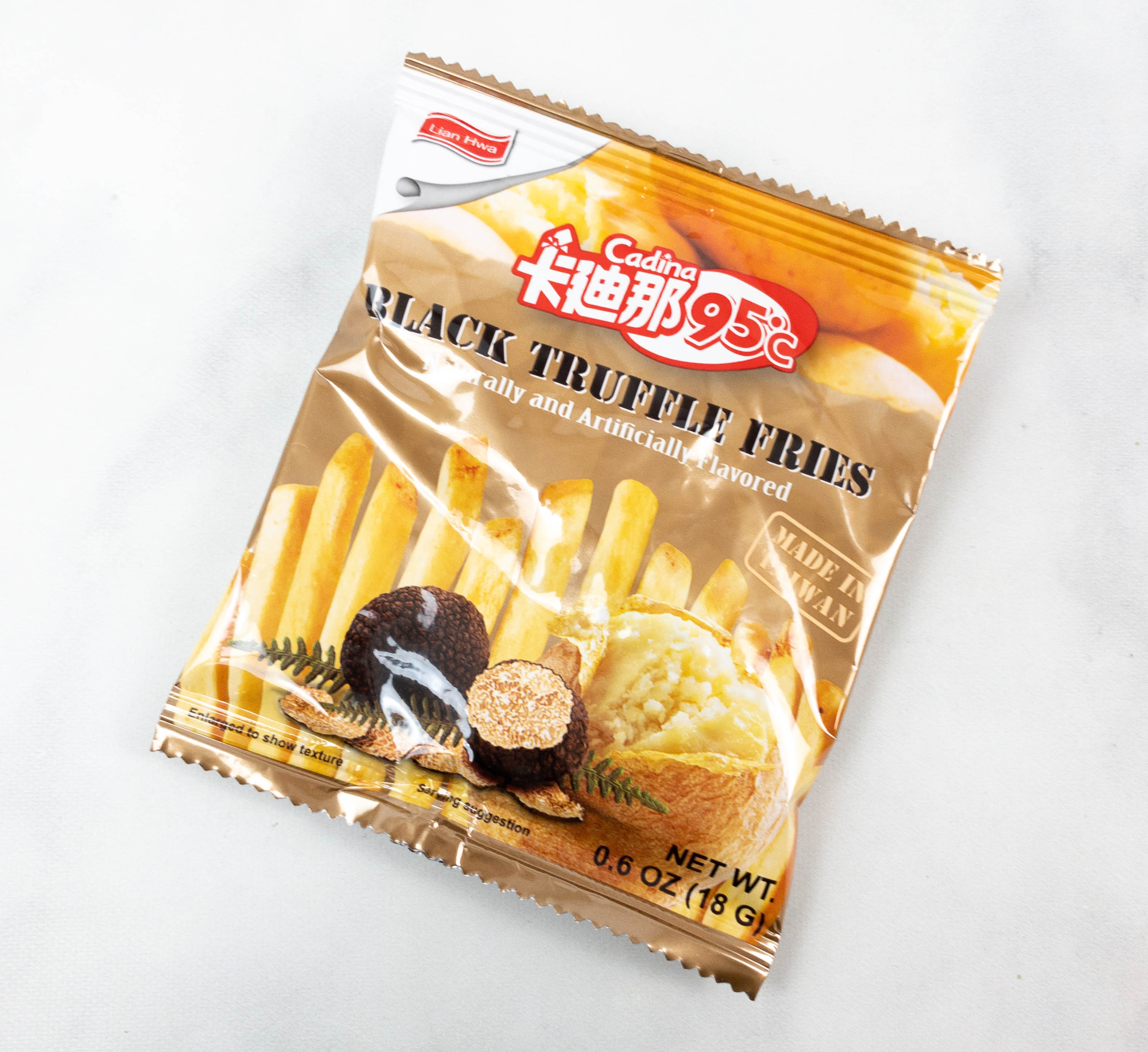 Black Truffle Potato Fries. Using a variety of black truffle found only in Taiwan, they turned this pack of potato fries into an addicting snack. I also like how crispy the fries are. They also have an earthy flavor which makes them unique and enjoyable!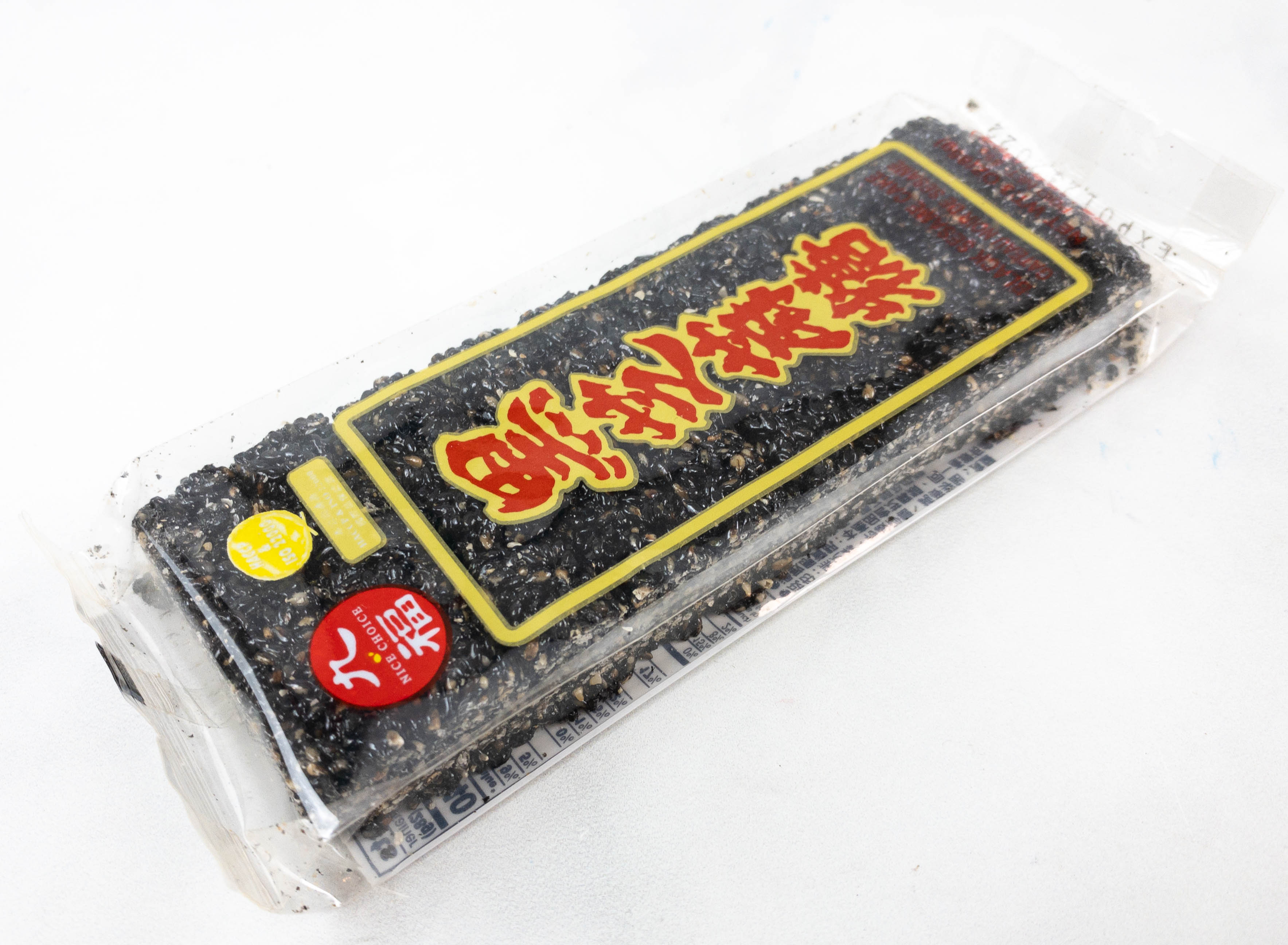 Black Sesame Brittle Bar. Locally called as cakes, this black sesame brittle bar is made by mixing toasted black sesame seeds with sugar and turning it into sticky caramel balls and then shaped into rectangular pieces. Just like regular cakes, this treat has a sweet and fluffy characteristic as well. It's a great dessert, but it's also great to munch on any time of the day!
Bubble Tea Popcorn. Bubble tea is a popular drink that originated from Taiwan. We don't have the actual drink in this box, but they included a bag of popcorn in bubble tea flavor and it's tasty!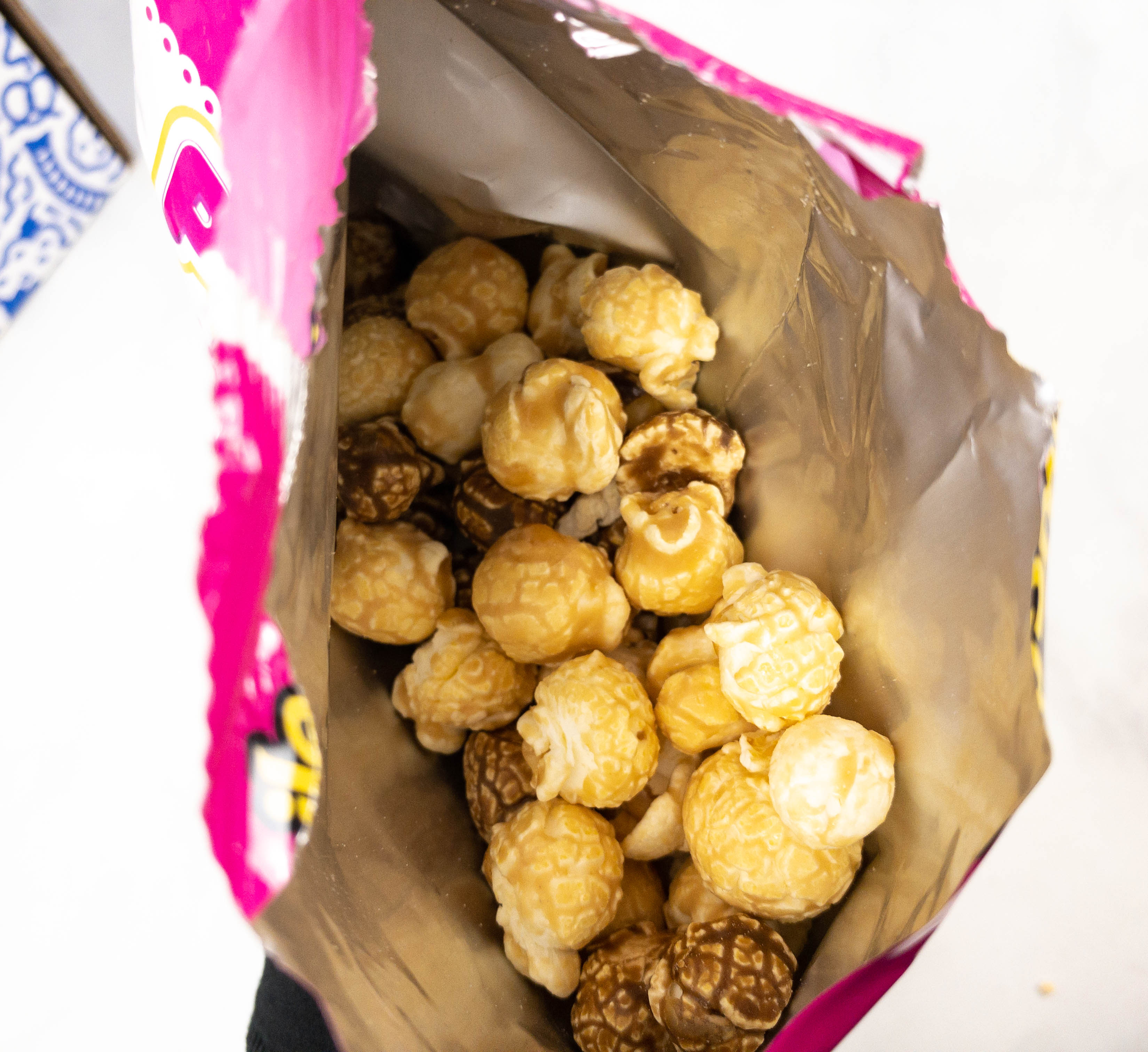 I love that each piece was crunchy and not chewy. These are great for anyone who loves their popcorn sweet!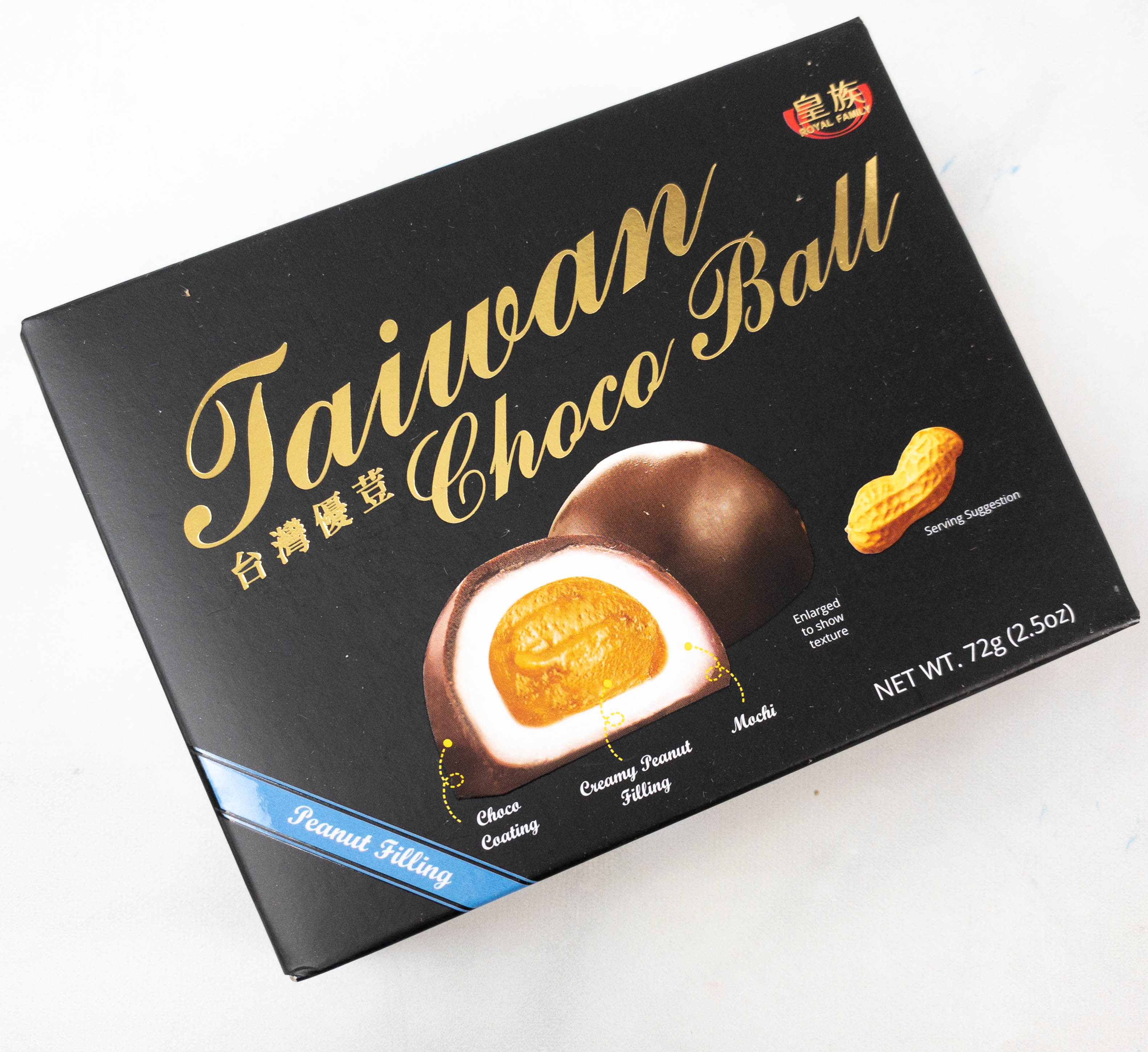 Chocolatey Mochi with Peanut Cream. Mochi is a snack made with sticky glutinous rice. It comes in different flavors and this box of mochi from Taiwan features a special peanut cream filling!
The mochi treats are also coated with chocolate, which makes them more irresistible!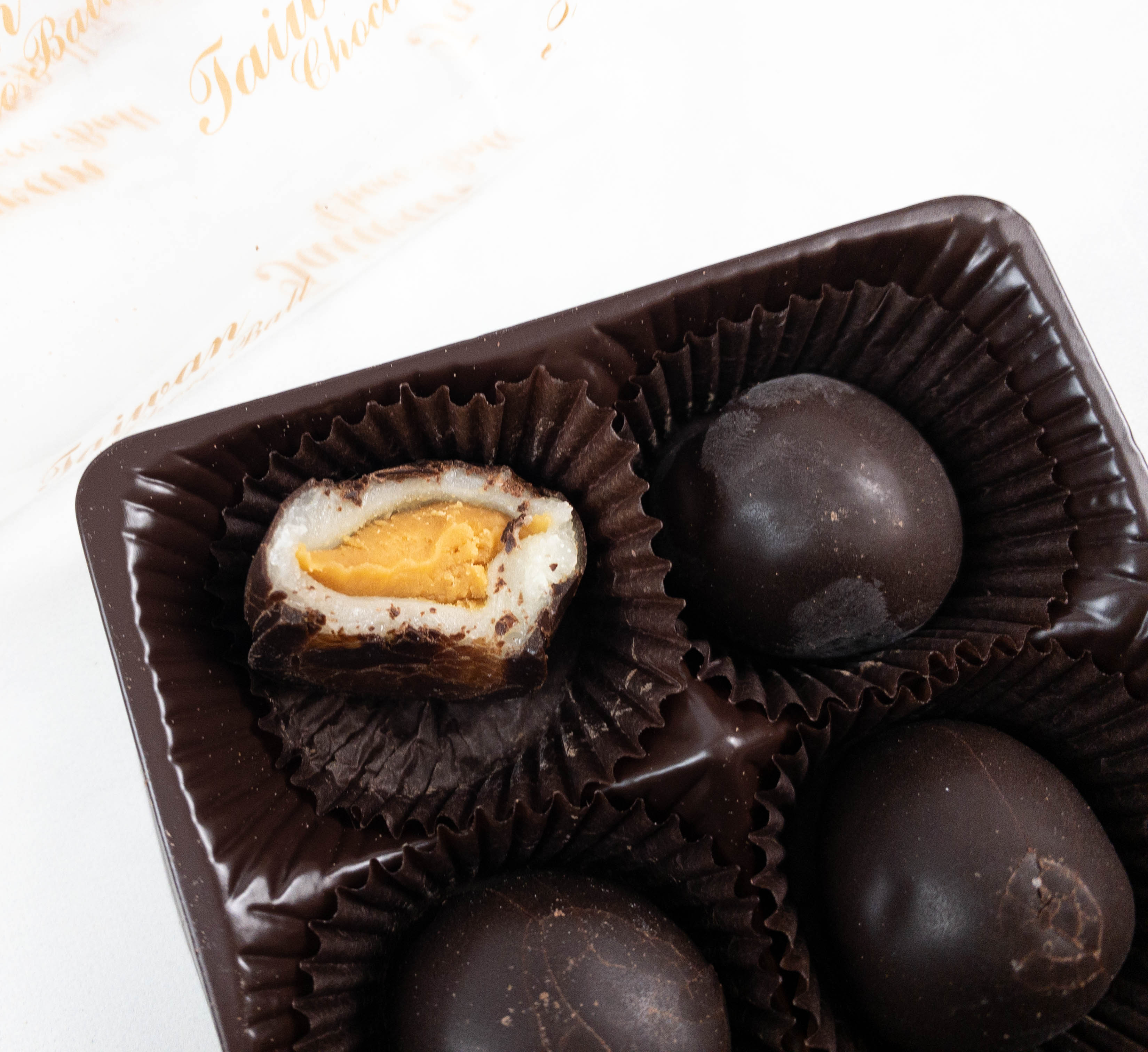 The box includes 4 pieces! They're great for dessert or any time you need a picker-upper. What a beautiful presentation and fun to see these treats presented like truffles!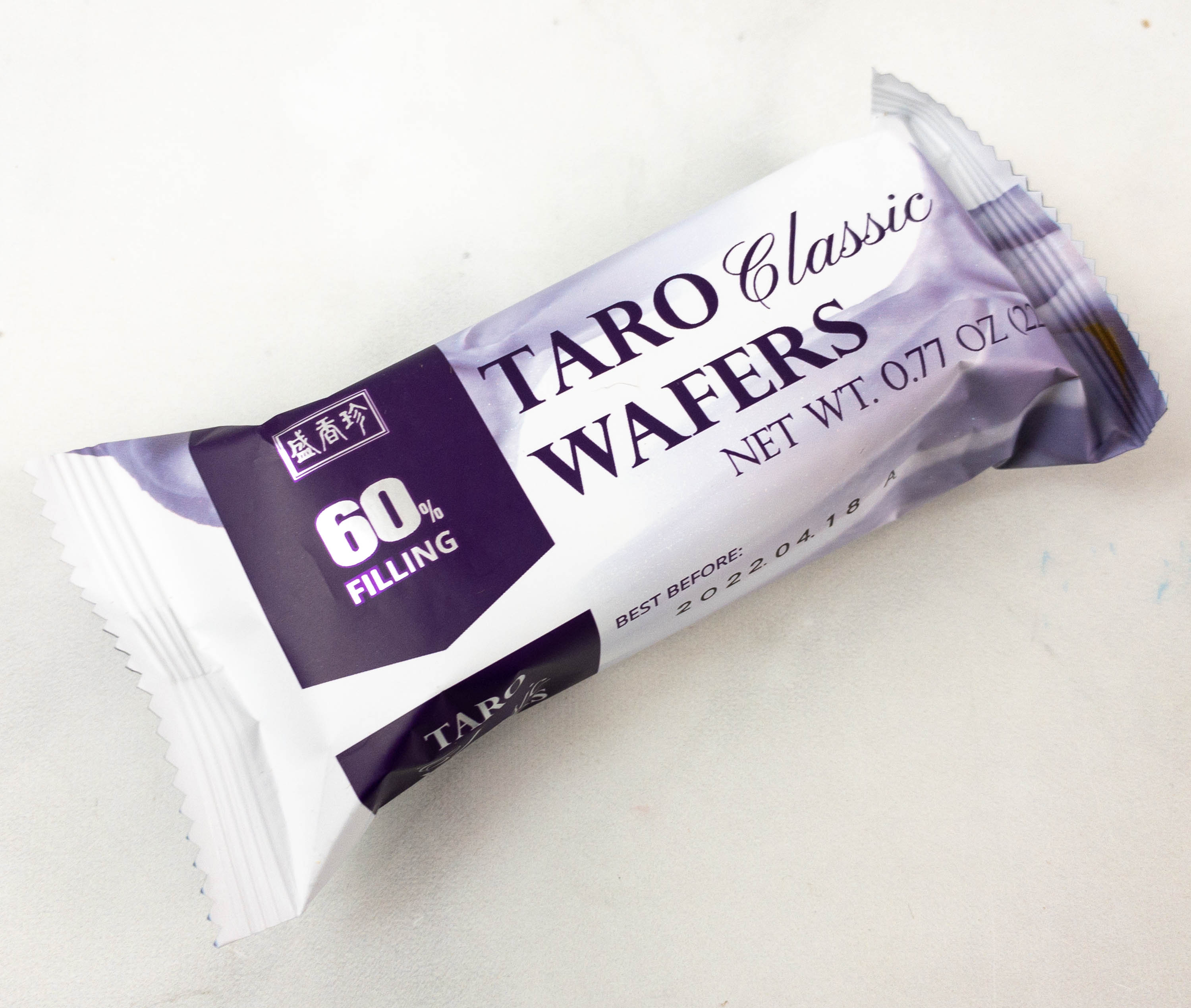 Taro Cream Wafers. These taro wafers are ideal to pair with a hot beverage for a filling afternoon snack. For those who are not familiar, taro is a root vegetable similar to potato and it has a nutty flavor!
The light yet crunchy wafers complemented the smooth, creamy filling.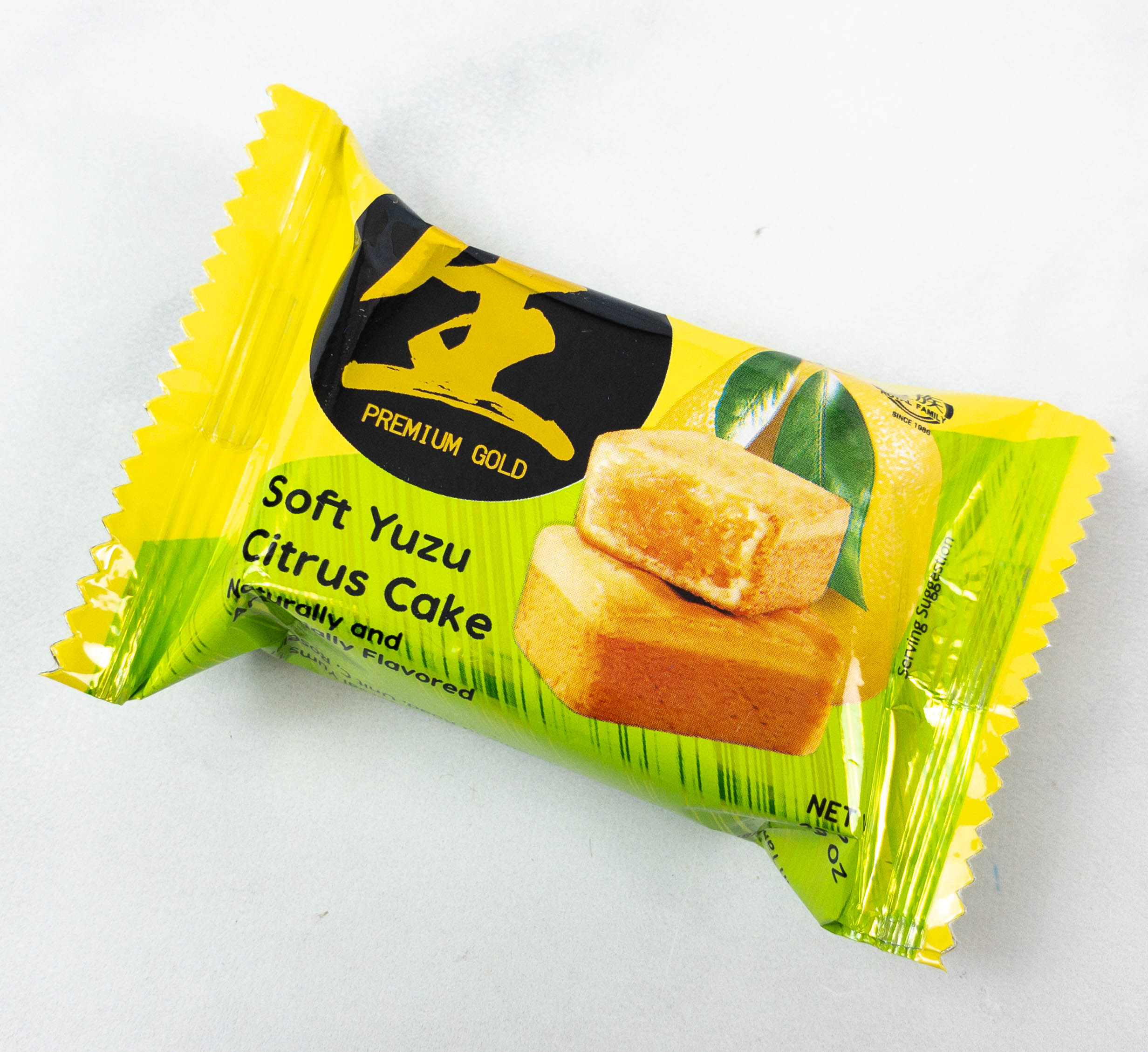 Yuzu Sponge Cake. Another delicious cake in this month's box boasts a fruity yuzu flavor! Yuzu is a citrus fruit mainly found in East Asia, including Taiwan. It tastes likes a mix of mandarin and grapefruit. The cake itself is moist and filling.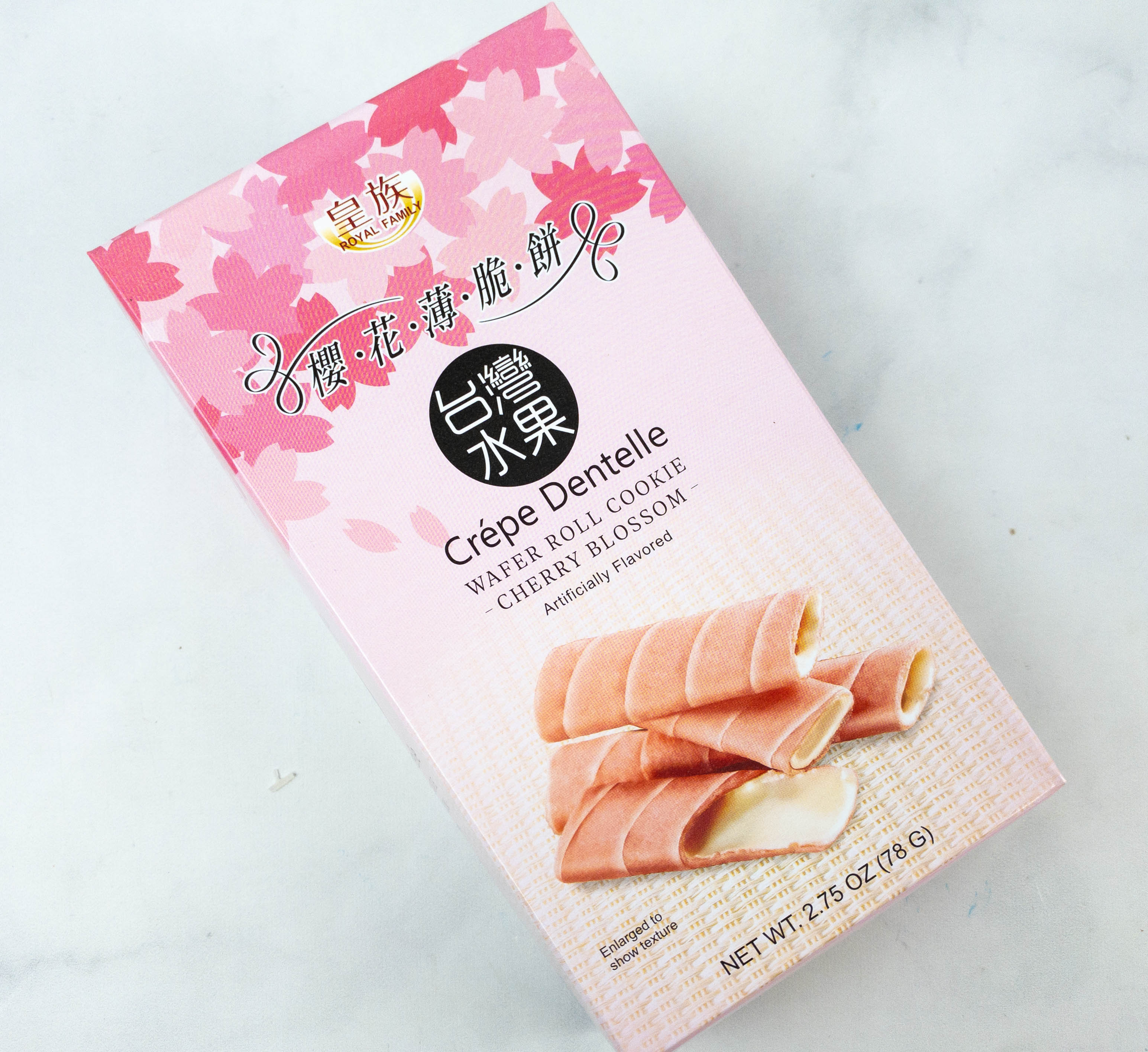 Cherry Blossom Wafer Rolls. Taiwan has cherry blossoms just like Japan and South Korea, and they also have a fair share of unique cherry blossom flavored snacks like these wafer rolls.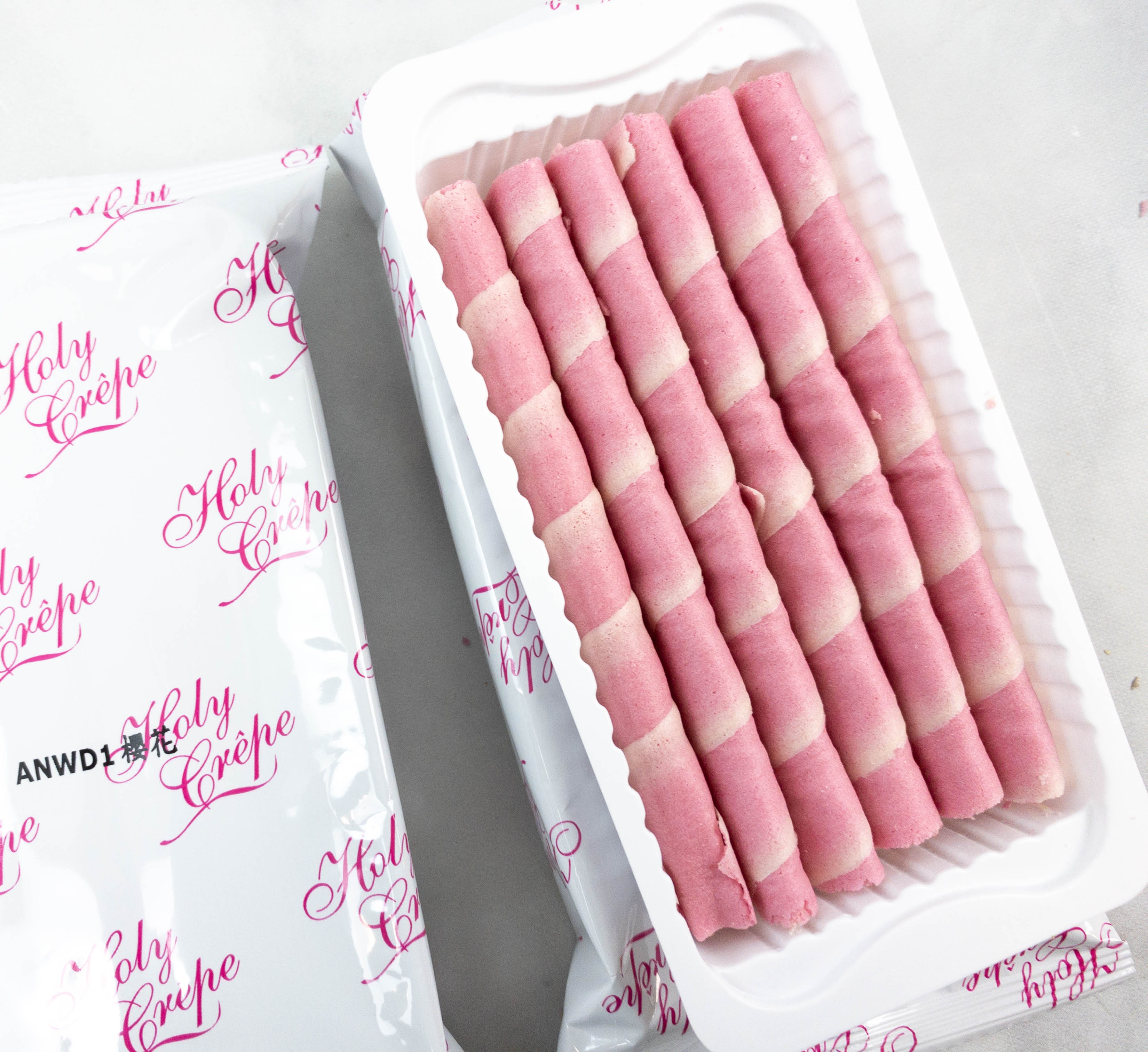 These wafer rolls are flaky and creamy, with a light floral flavor.
This month's Universal Yums box is filled with tasty snacks from Taiwan, including sweets, cookies, wafers, and even spicy treats. There were some familiar flavors for us, but the box also offered a lot of new flavors unique to Taiwan. Among all the snacks, my favorite is the chocolate-coated mochi with peanut cream filling. There were only 4 pieces in the box but they were really good. The cherry blossom wafers and taro wafers were a hit with my family as well. If you love snacking and you want to try different snacks from around the world, Universal Yums is your best friend. Each box features a new country and they even include a booklet packed with trivia and games about the featured country!
Have you tried Universal Yums? What do you think?