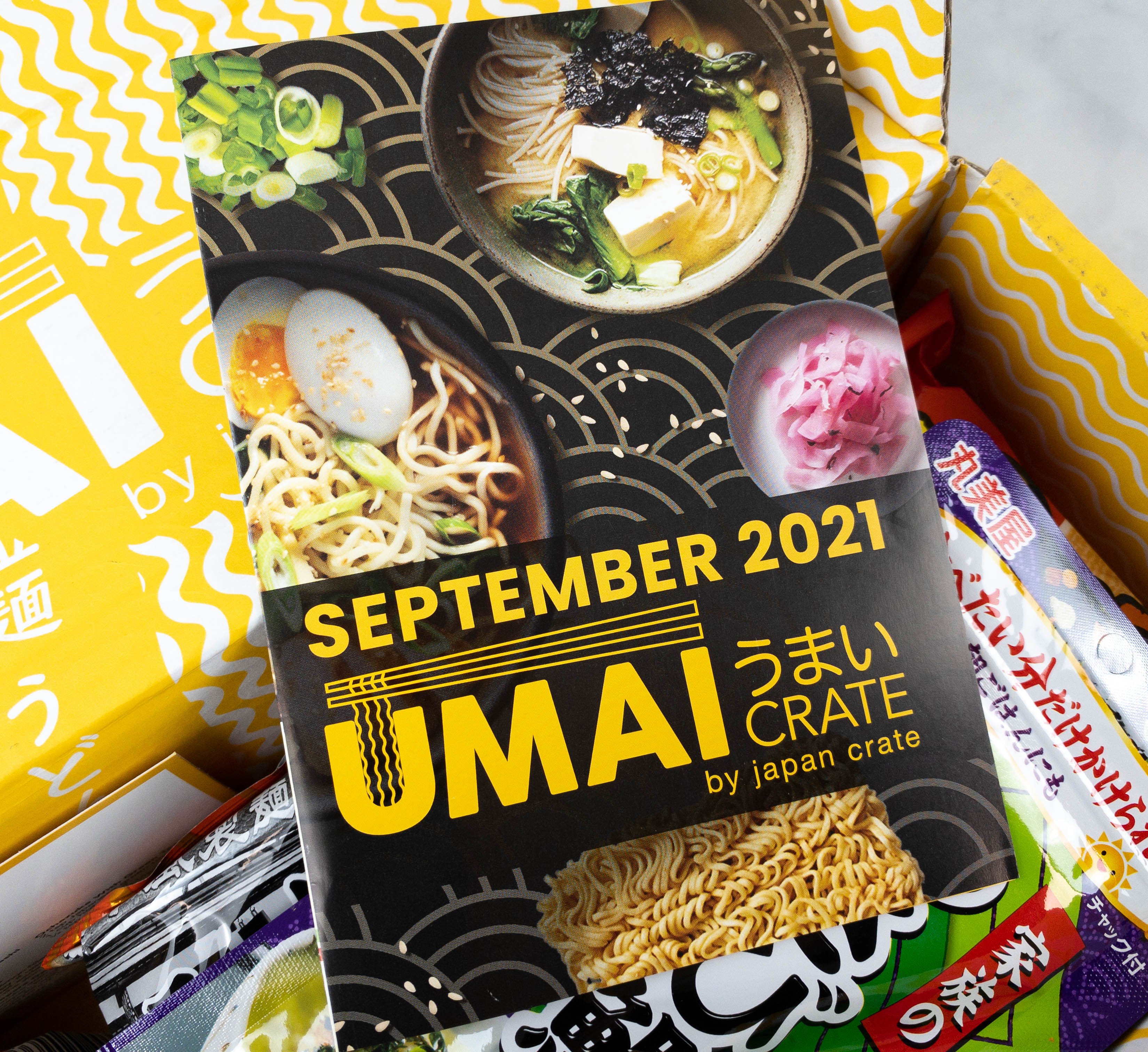 We have the full spoilers for the September 2021 Umai Crate, a Japanese instant noodle subscription! Sign up by 7/31 and get the August Umai Crate. You'll get an assortment of authentic Japanese noodles to satisfy your cravings! Expect popular Japanese noodle brands, as well as noodles that are either hard to find in US stores or too pricey to buy in retail.
DEAL: Save $3 on your first box! Use coupon code HELLO.
OR Use the coupon code CHOPCHOP at checkout to get a FREE Character Chopsticks with your first crate!
Boxes will include:
Soy Sauce Ramen bowl? Yes, please! The classic Miso Ramen also gives you a full taste of the flavorful broth in every slurp. Craving for a midday snack? The Kitsune Udon (or friend tofu-topped udon) is the perfect snack with its delicious tofu and savory broth!
Each Crate will include:
Tanuki Spicy Ramen
Koebi (Shrimp) Tempura Soba
Akai Kitsune Udon
Kenko Salt Shio Ramen
Japanese Yam Imo Soba
Animal Free Kurume Ramen
Kenko Foods Soy Sauce Ramen
Sapporo Miso Ramen
Wasabi Bonito Chazuke
Umai Crate is a monthly subscription box from the Japan Crate family that brings you exclusive Japanese-style noodles every month. The subscription costs $49.95 per month, and you'll get 7-8 noodles straight from Japan, plus bonus goodies!