The Supernatural Box is a quarterly subscription box filled to the brim(stone) with exclusive gear featuring characters and moments from the Supernatural TV series. Each premium box delivers over $100 worth of collectibles, apparel, accessories, and more. The box costs $49.99 per quarter, or $44.99 a quarter when an annual subscription is purchased in advance. This box is produced by Culturefly and contains items licensed and produced exclusively for this box – you can check out all of Culturefly's other fandom boxes here!
It's the ultimate score for a Supernatural fanatic!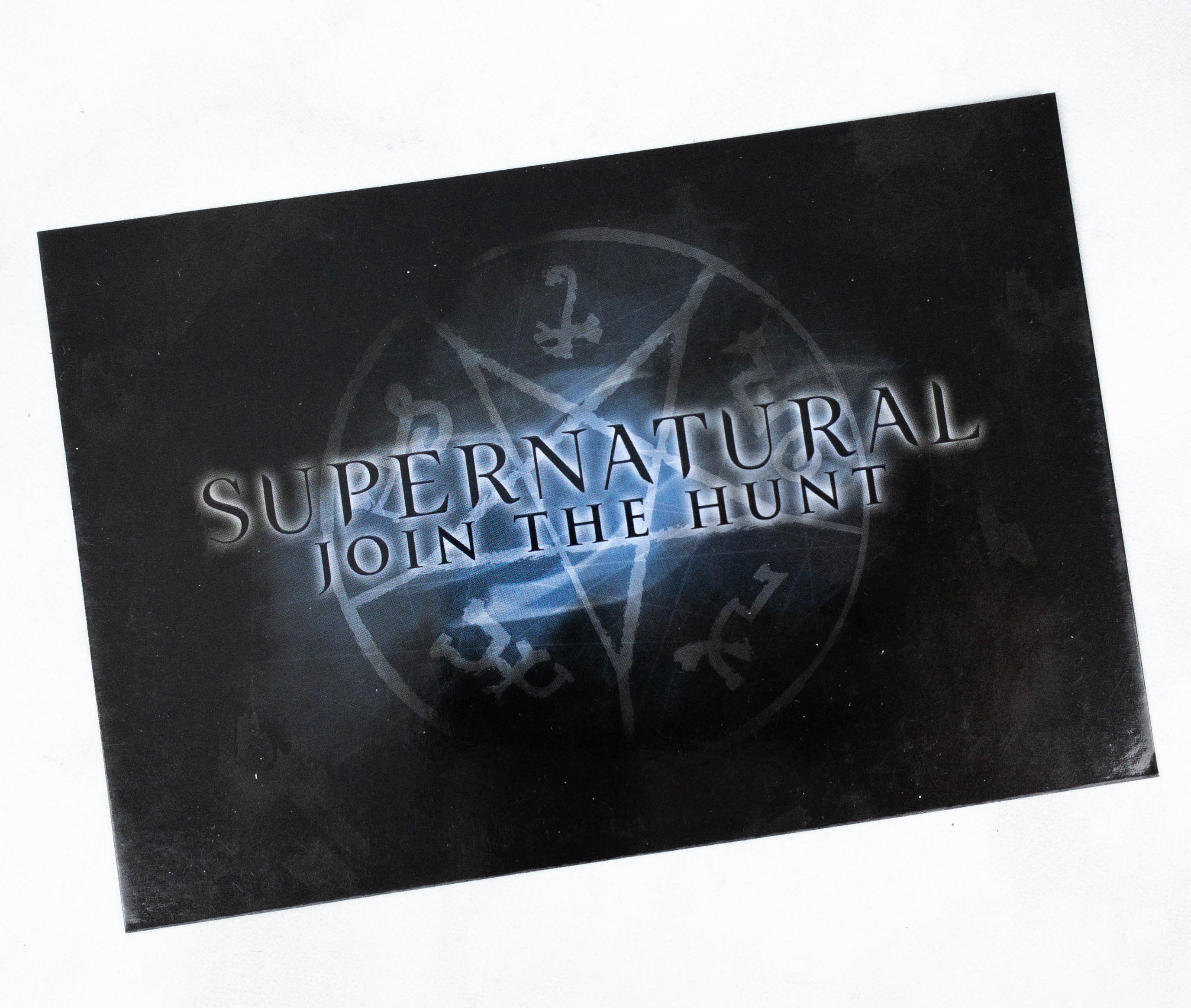 Each box comes with a stylized info card.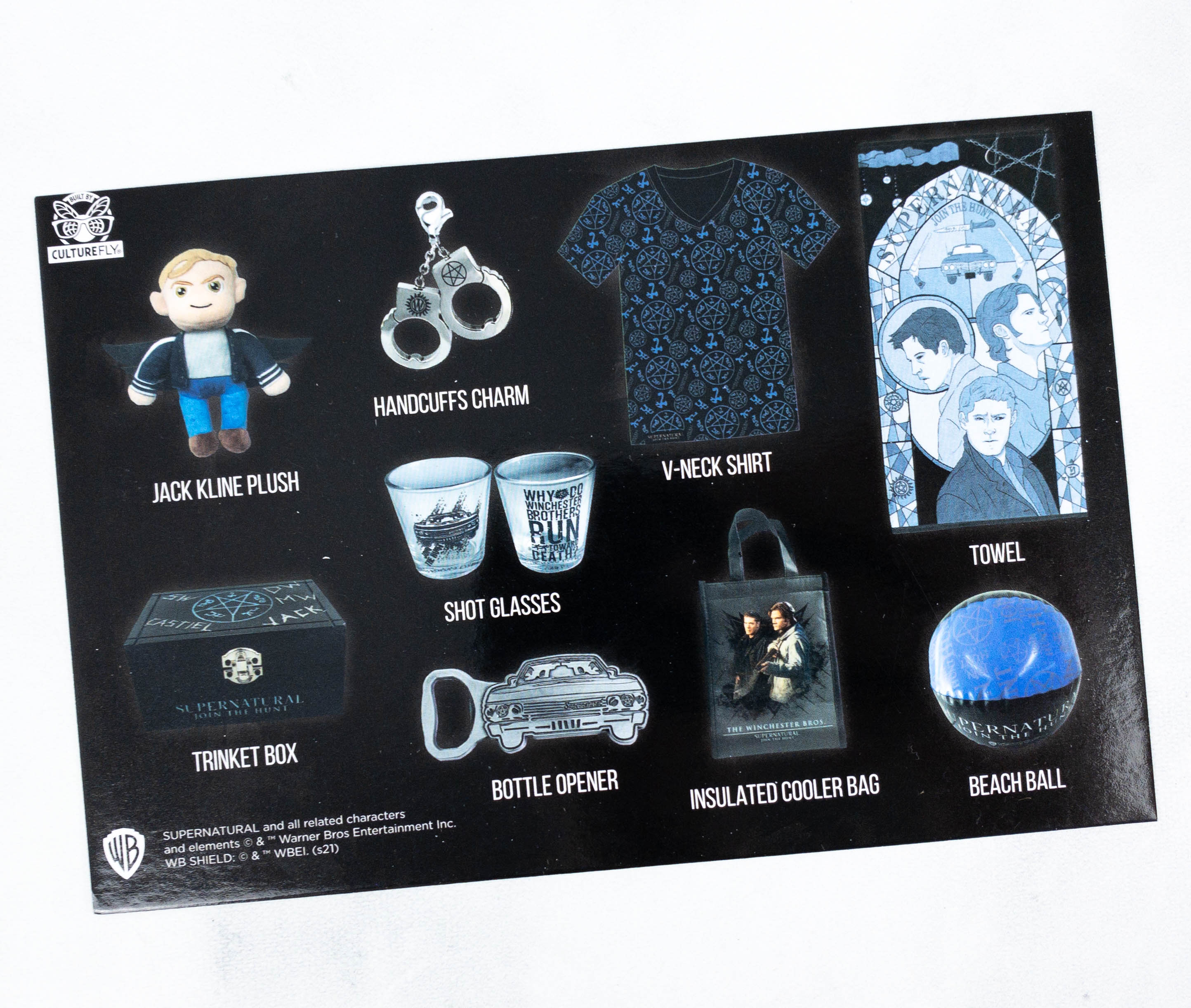 The flip side of the card presents a photo inventory of everything in the box.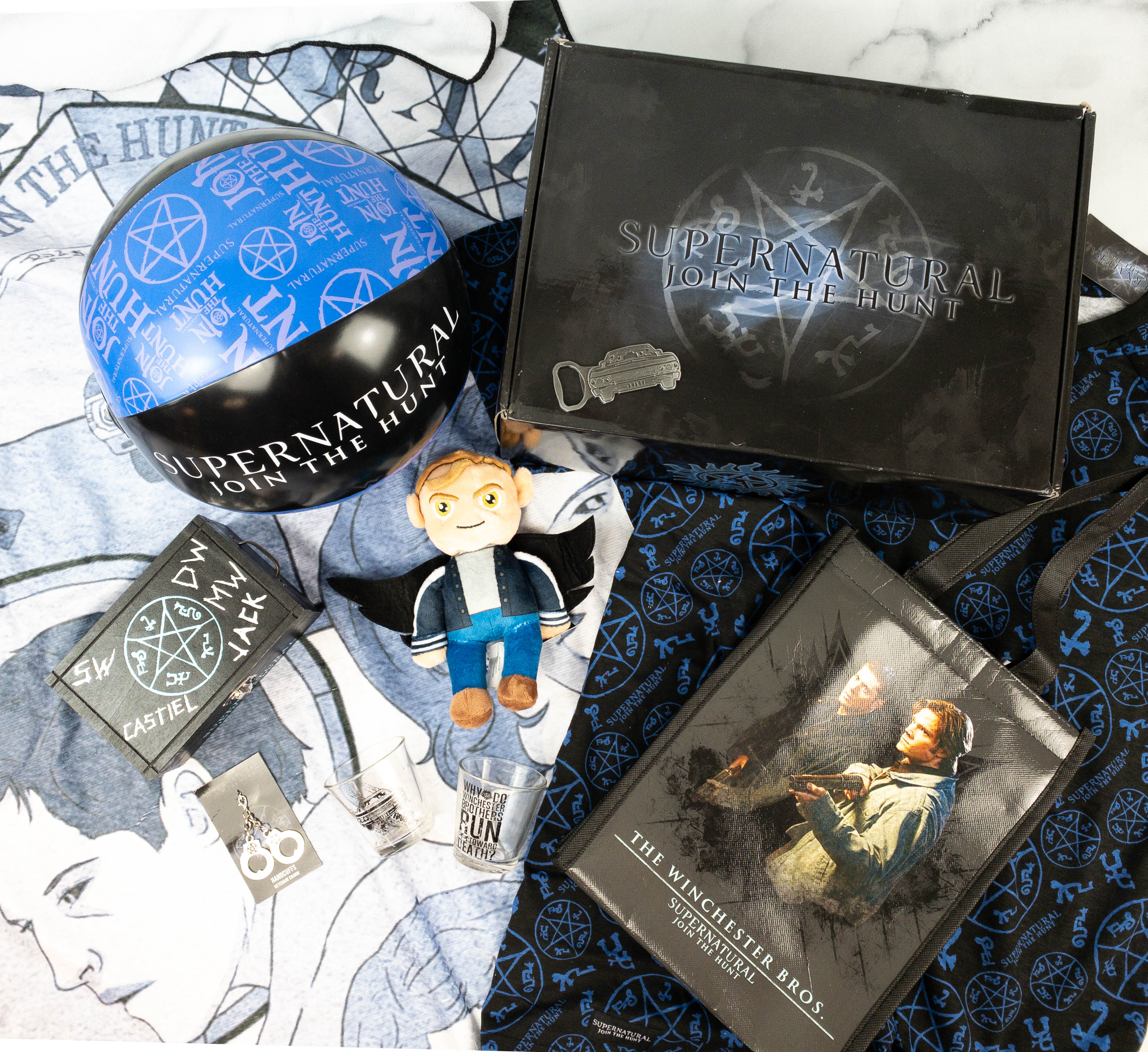 Everything inside the Summer 2021 box!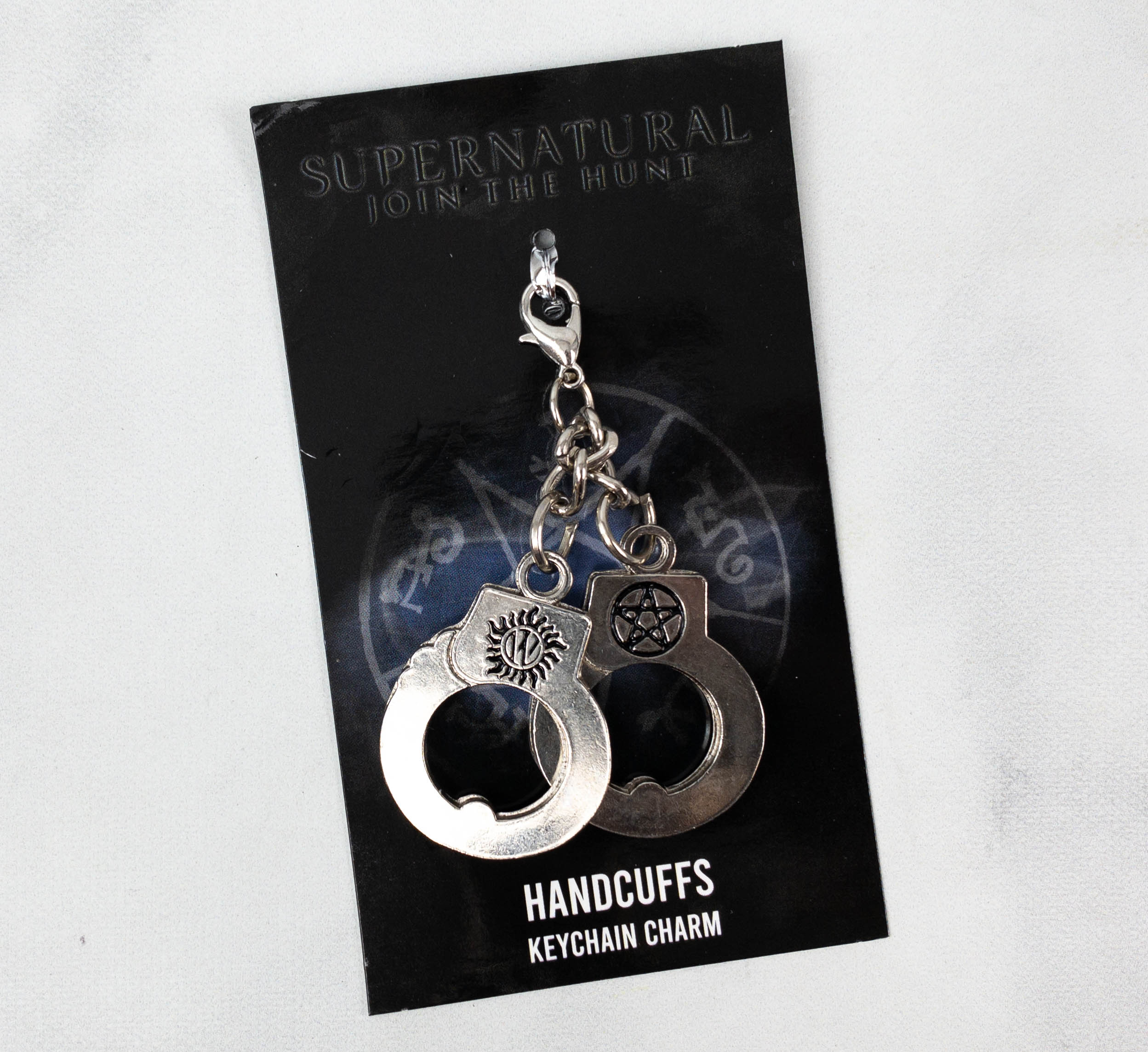 Handcuffs Charm. It's a replica of the Supernatural handcuffs, in the form of a keychain charm! In the series, these metal handcuffs feature different anti-supernatural runes and they can be used on demons, angels, and reapers.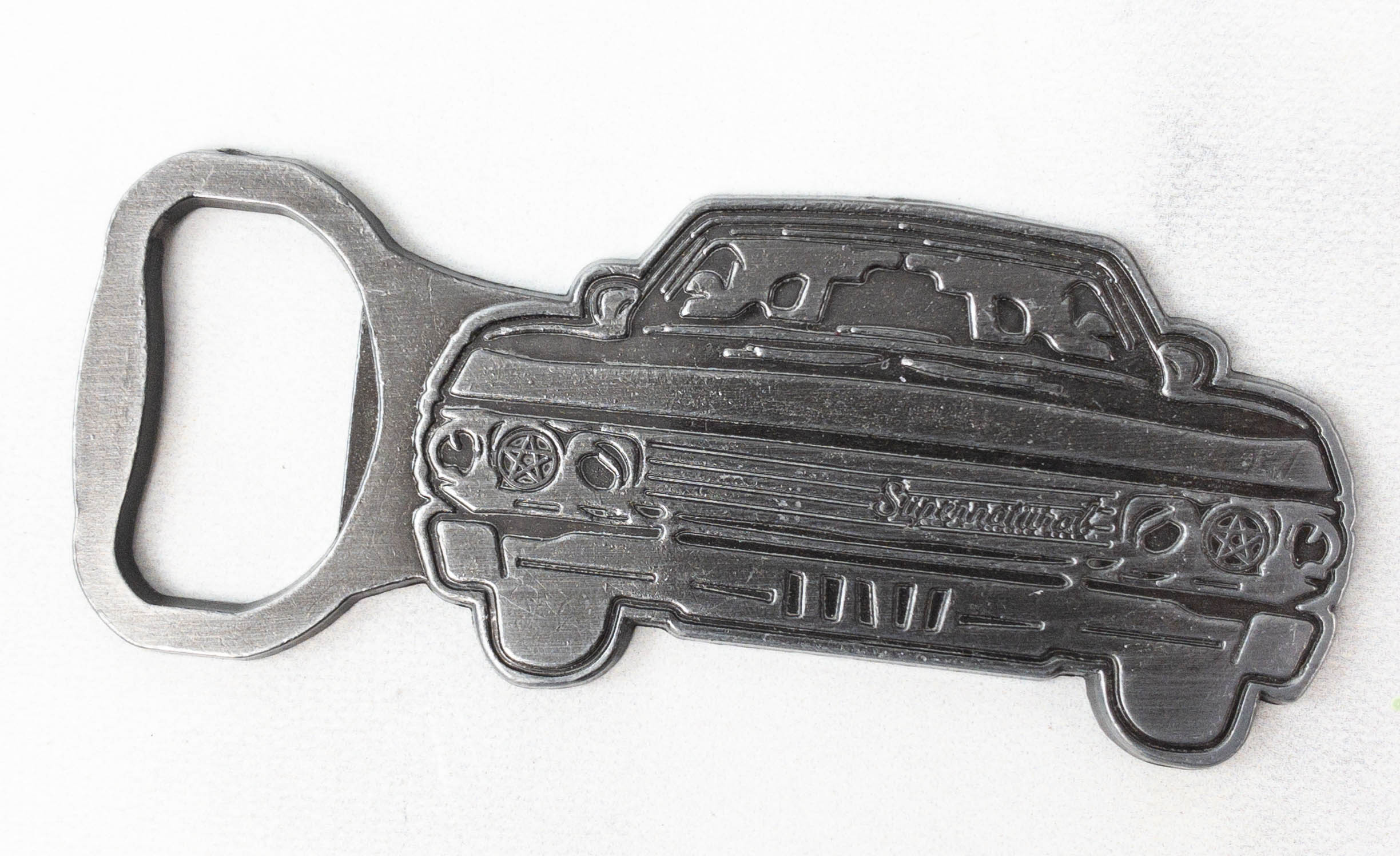 Bottle Opener. This bottle opener is inspired by Dean Winchester's muscle car, "Baby", a beautiful black 1967 Chevrolet Impala.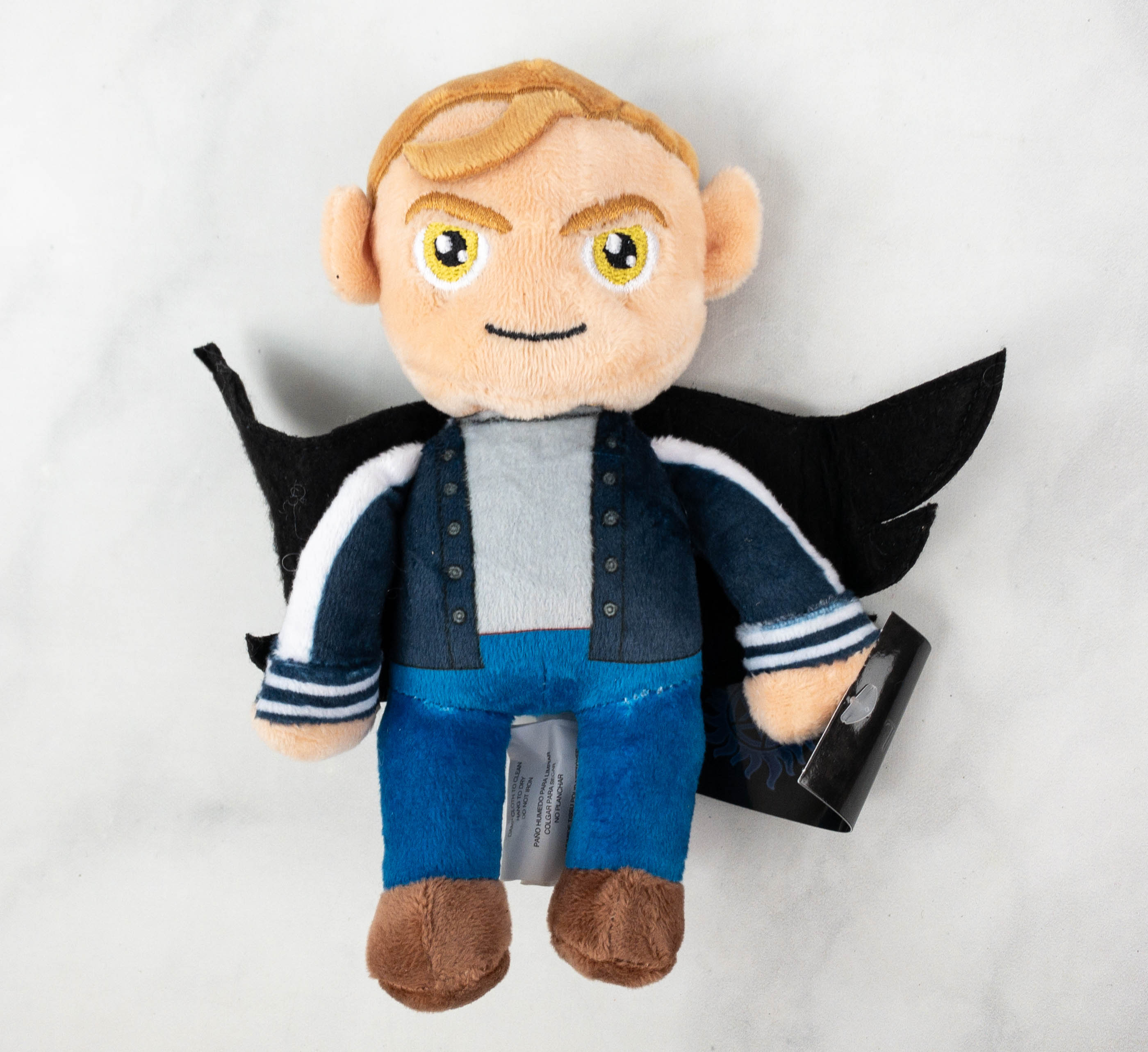 Jack Kline Plush. I also received a Jack Kline plush in this month's box. He is the son of Lucifer and Kelly Kline! The plush's outfit looks really similar to the character. This makes a great display item at home or as a companion while you're re-watching your favorite Supernatural episodes.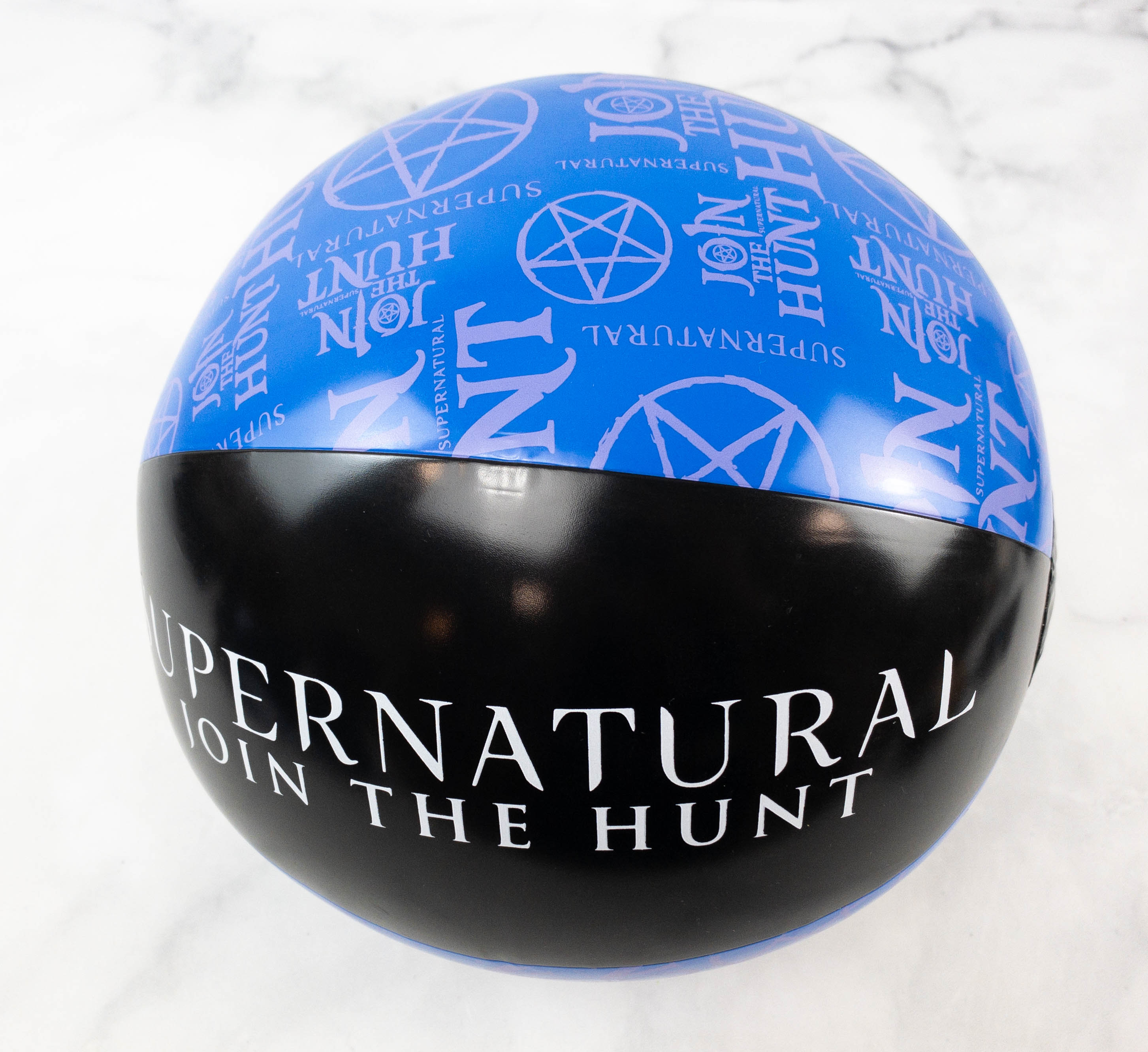 Beach Ball. Here's a perfect item to bring to the beach this summer, a Supernatural beach ball. This is great for playing volleyball and other fun games!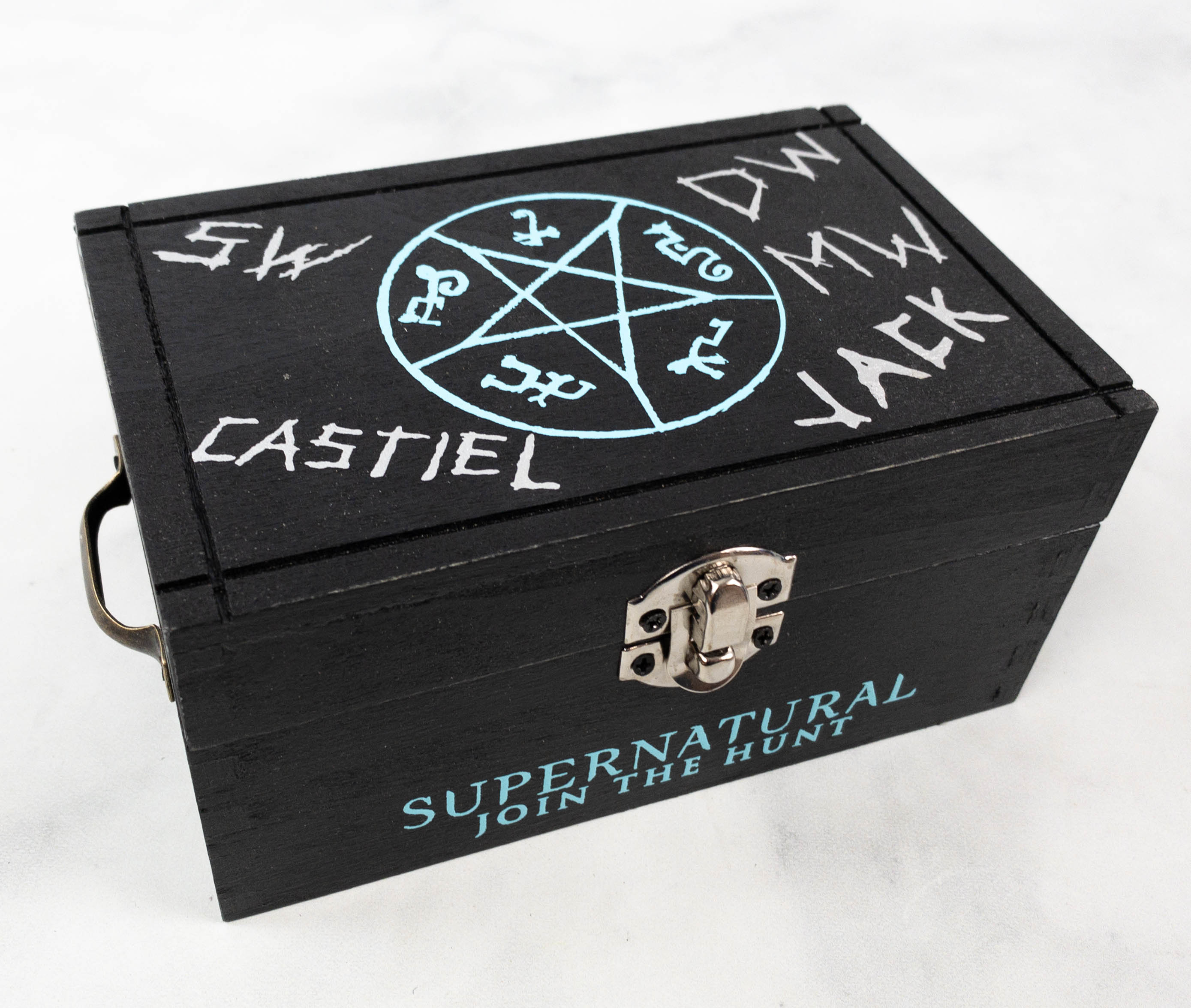 Trinket Box. It's a black trinket box with anti-demon symbols on top, and the series' branding on the side. It also has a lock so you can secure the items you will put inside.
The space is enough to store small items like my Supernatural charms and other accessories!
V-Neck Shirt. Of course, the box includes a wearable and this time, it's a black v-neck t-shirt with blue Supernatural prints! It's made with light and breathable materials.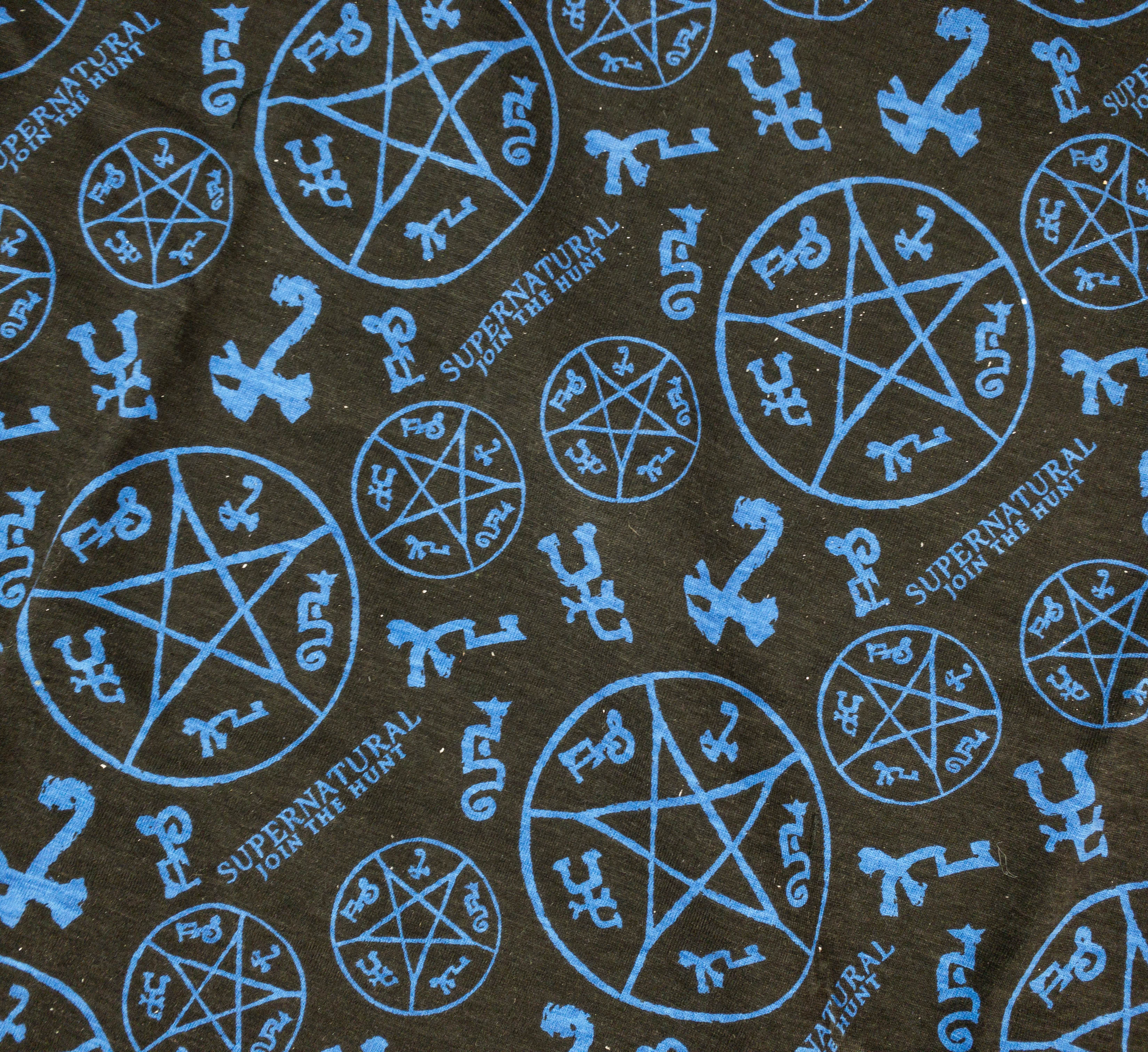 Here's a closer look at the Devil's Trap prints!
Shot Glasses. The mini shot glasses arrived in their own box to keep them safe during shipping.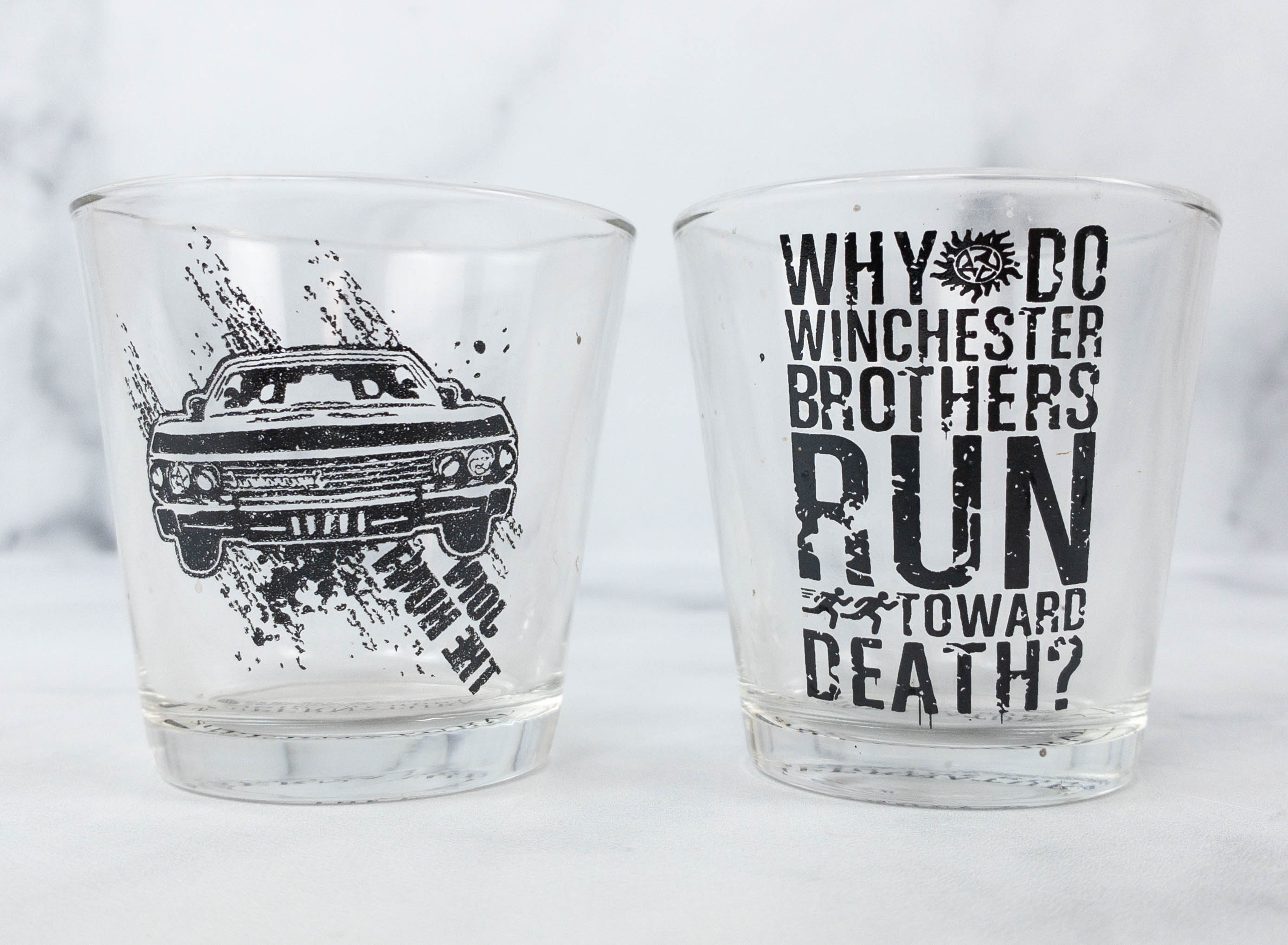 These glasses have amazing designs! The first glass has an image of Baby and the second glass has the quote "why do Winchester brothers run toward death?"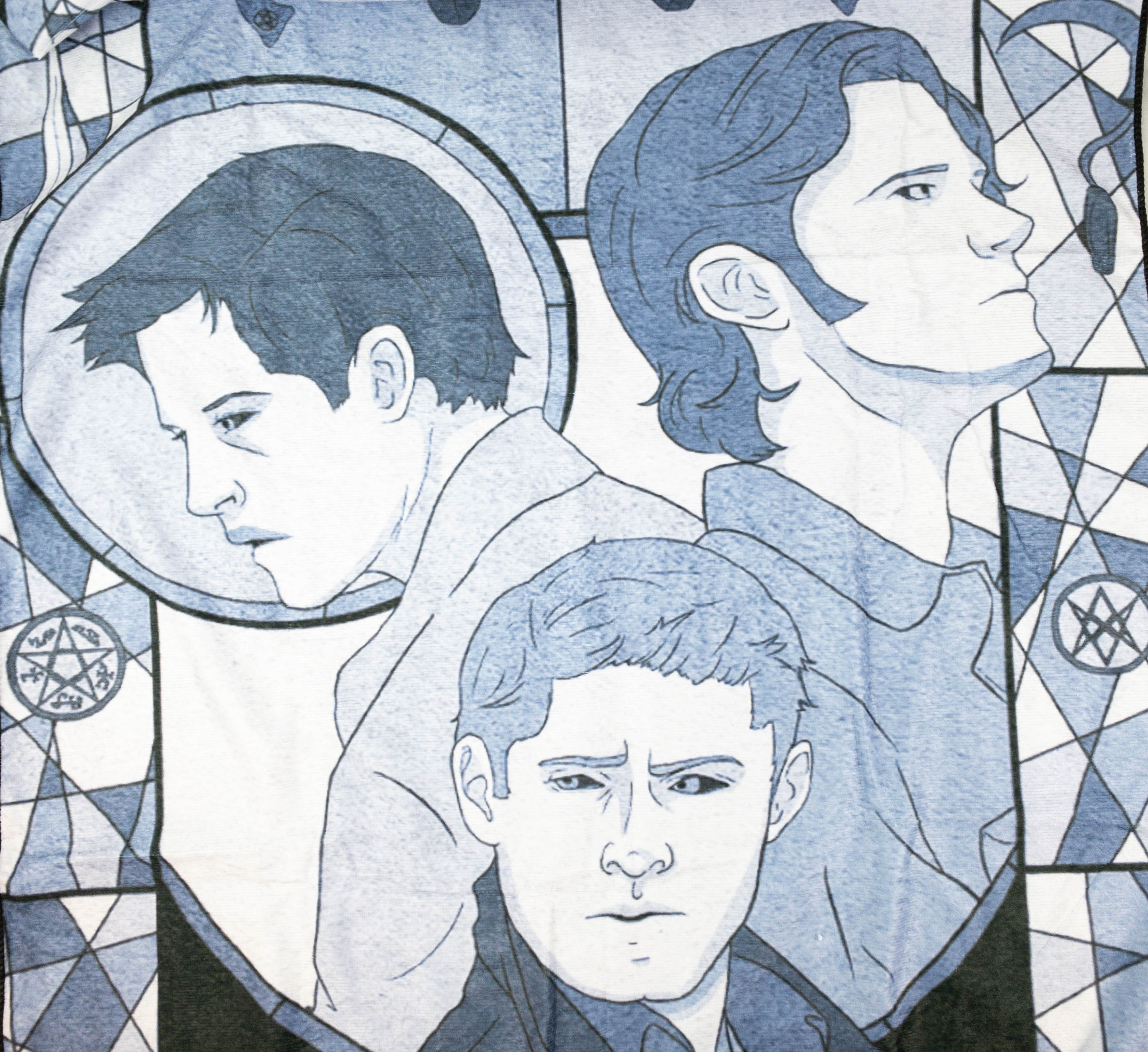 Towel. This towel comes in a perfect size to bring to the beach! Its design is inspired by a Supernatural poster featuring Sam, Dean, and Castiel.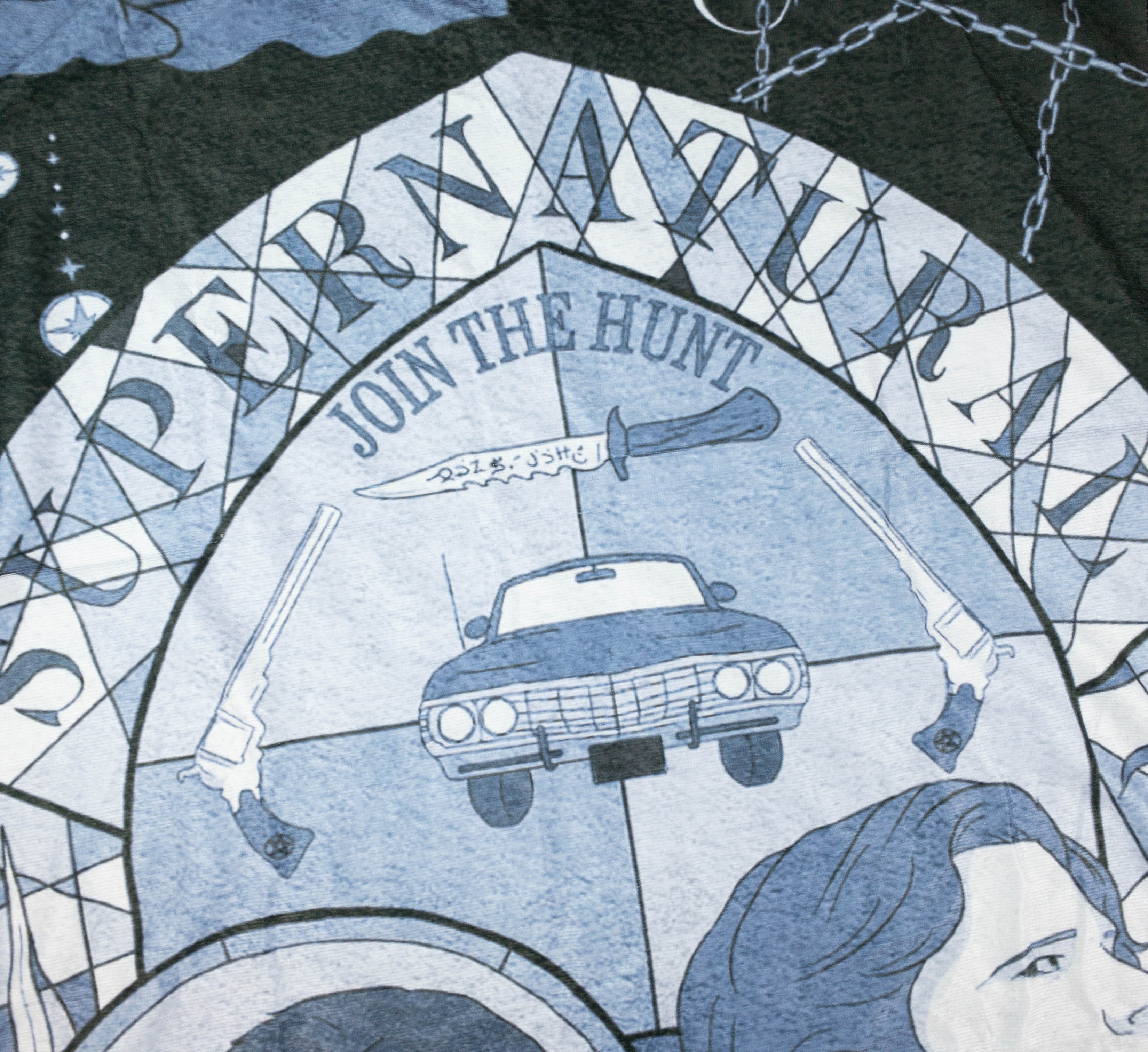 It also features the Chevrolet Impala and some weapons from the show. Another thing to love about the towel is that it's not too bulky or heavy, so it's easy to pack.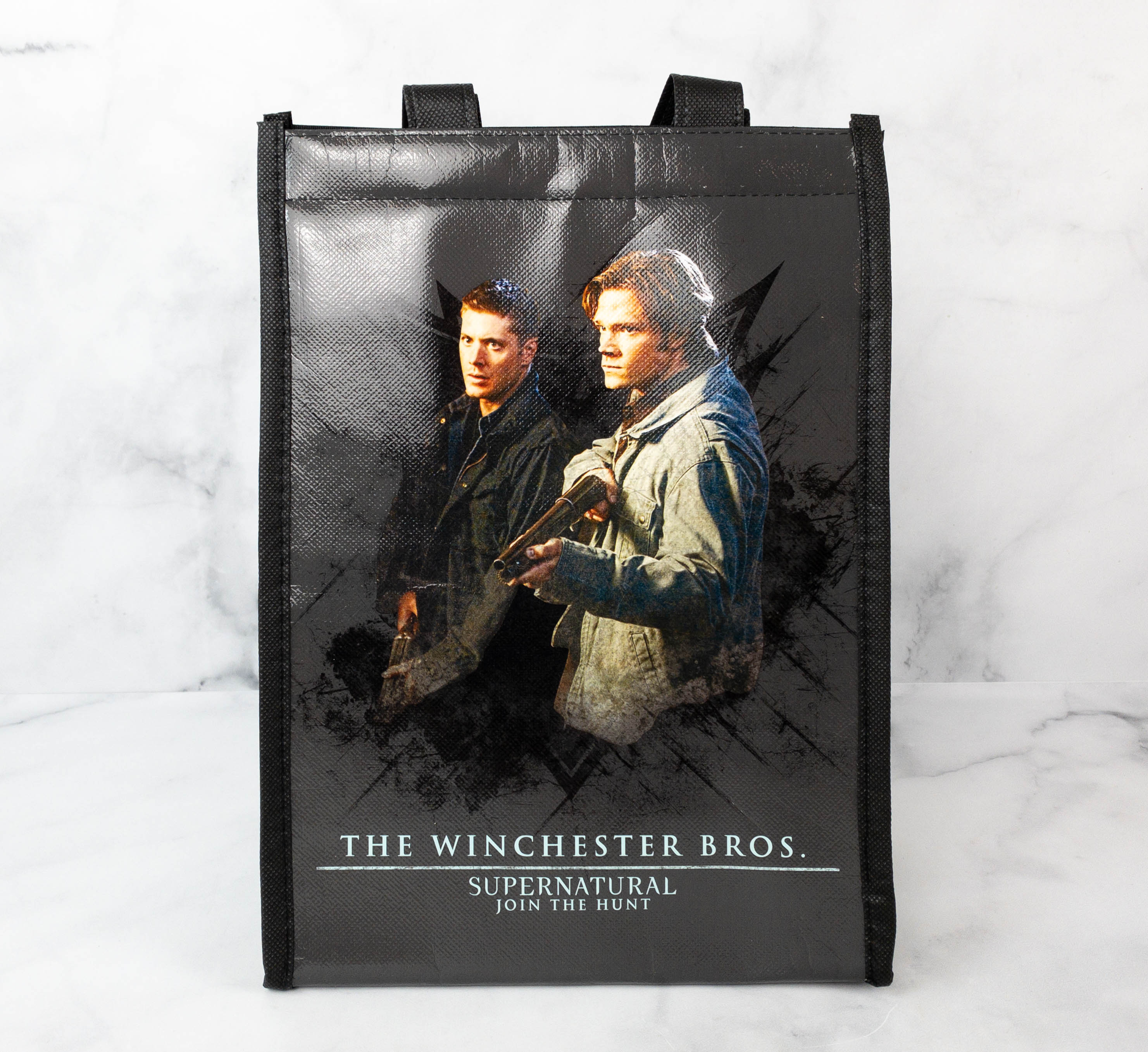 Insulated Cooler Bag. Another item to take with me to the beach is this Supernatural bag!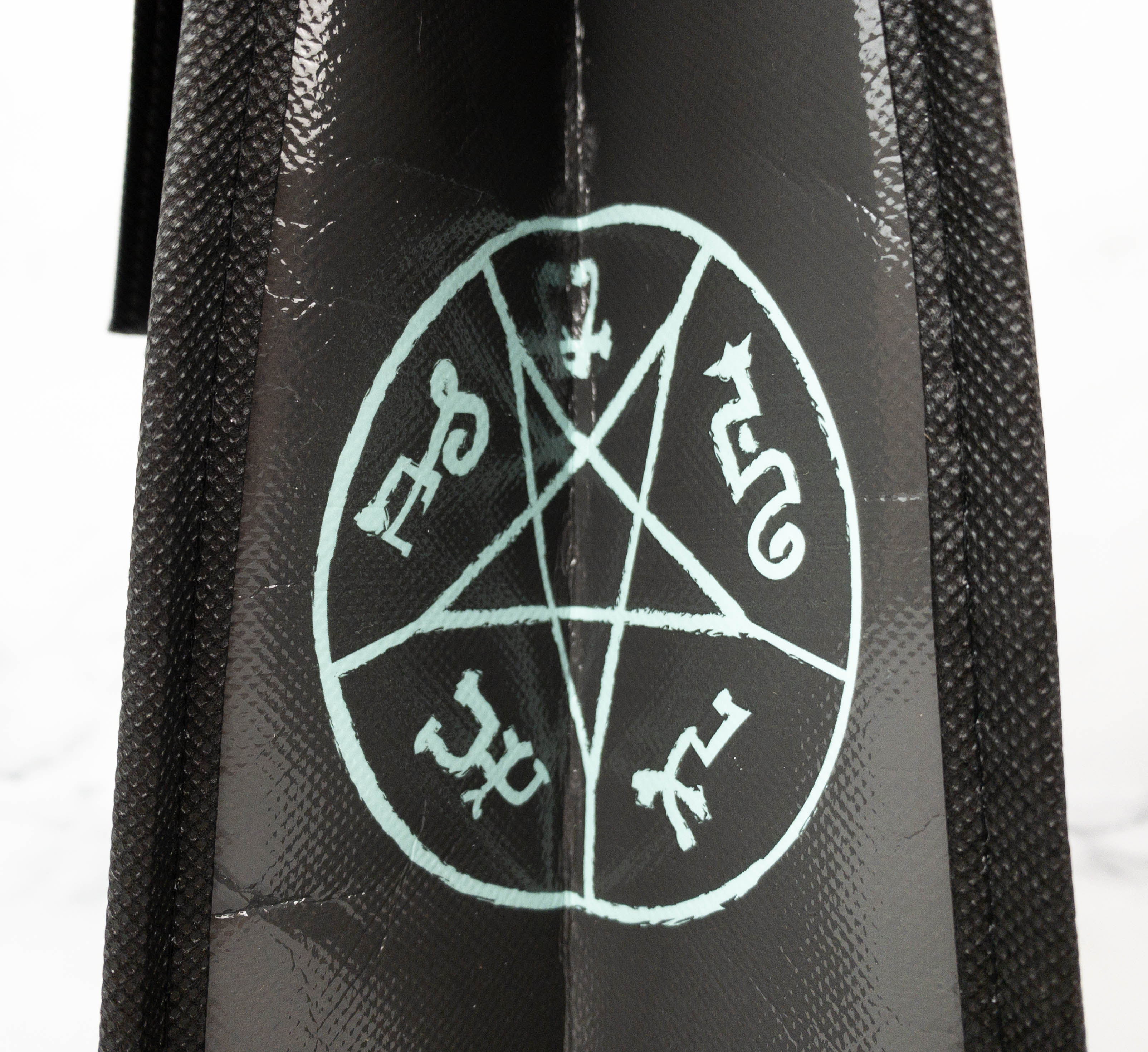 The sides of the bag features the Devil's Trap!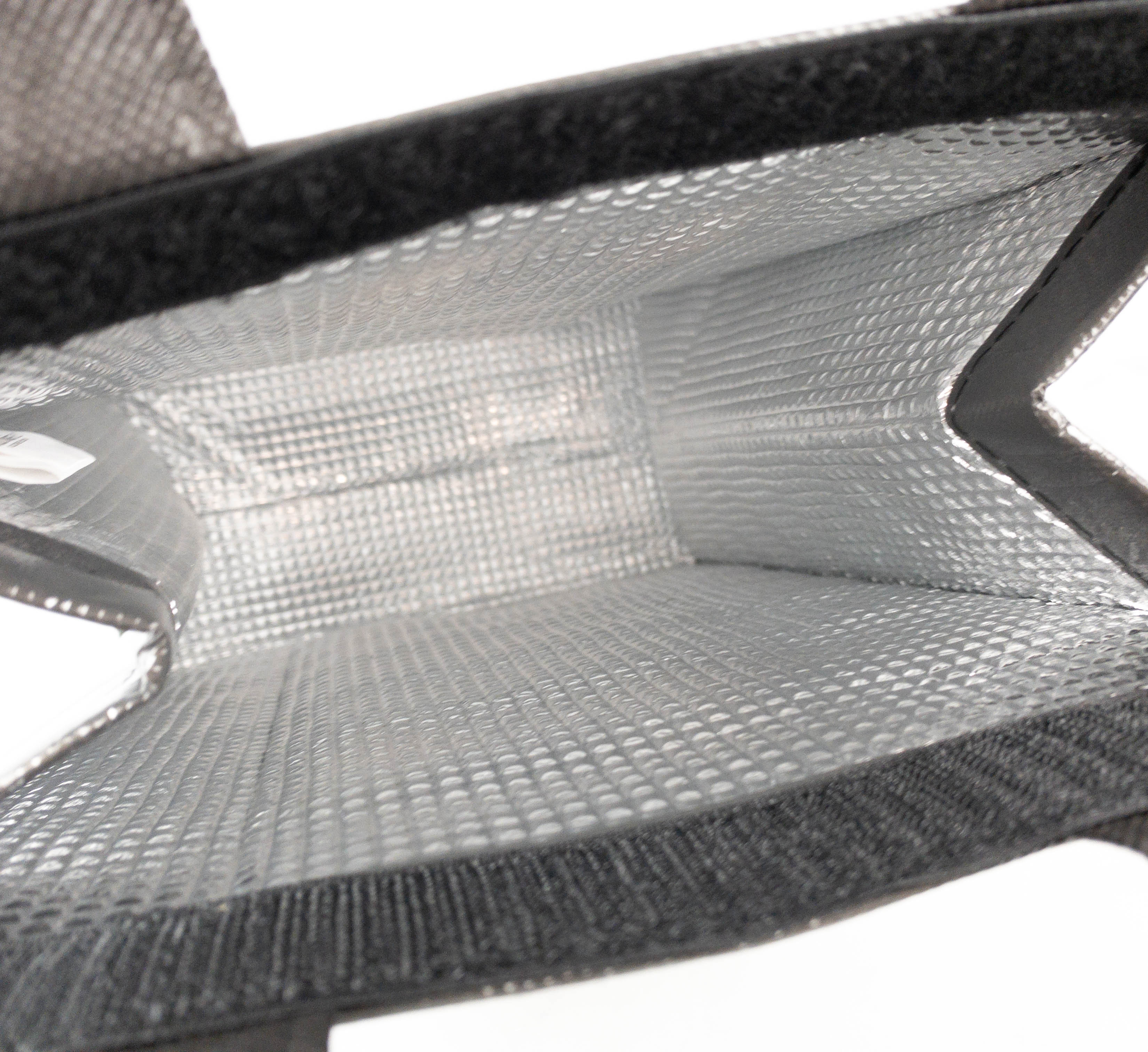 It has an insulated lining to keep snacks and drinks cool despite the hot weather. It's also a snazzy accoutrement for my weekly grocery shop!
This quarter's curation of Supernatural merchandise includes items to bring with me to my summer adventures! There's a beach towel I can use when lounging around the beach and a cooler bag for my snacks and drinks. There's even a beach ball for playing fun games! Another item I like is the trinket box. It looks simple but it's a great storage for my Supernatural charms and for other accessories as well. If you love Supernatural and you want to collect merchandise based on your favorite episodes or characters from the show, this seasonal subscription is a good way to do it! Their boxes are well-thought out!
What do you think of the Supernatural Box?