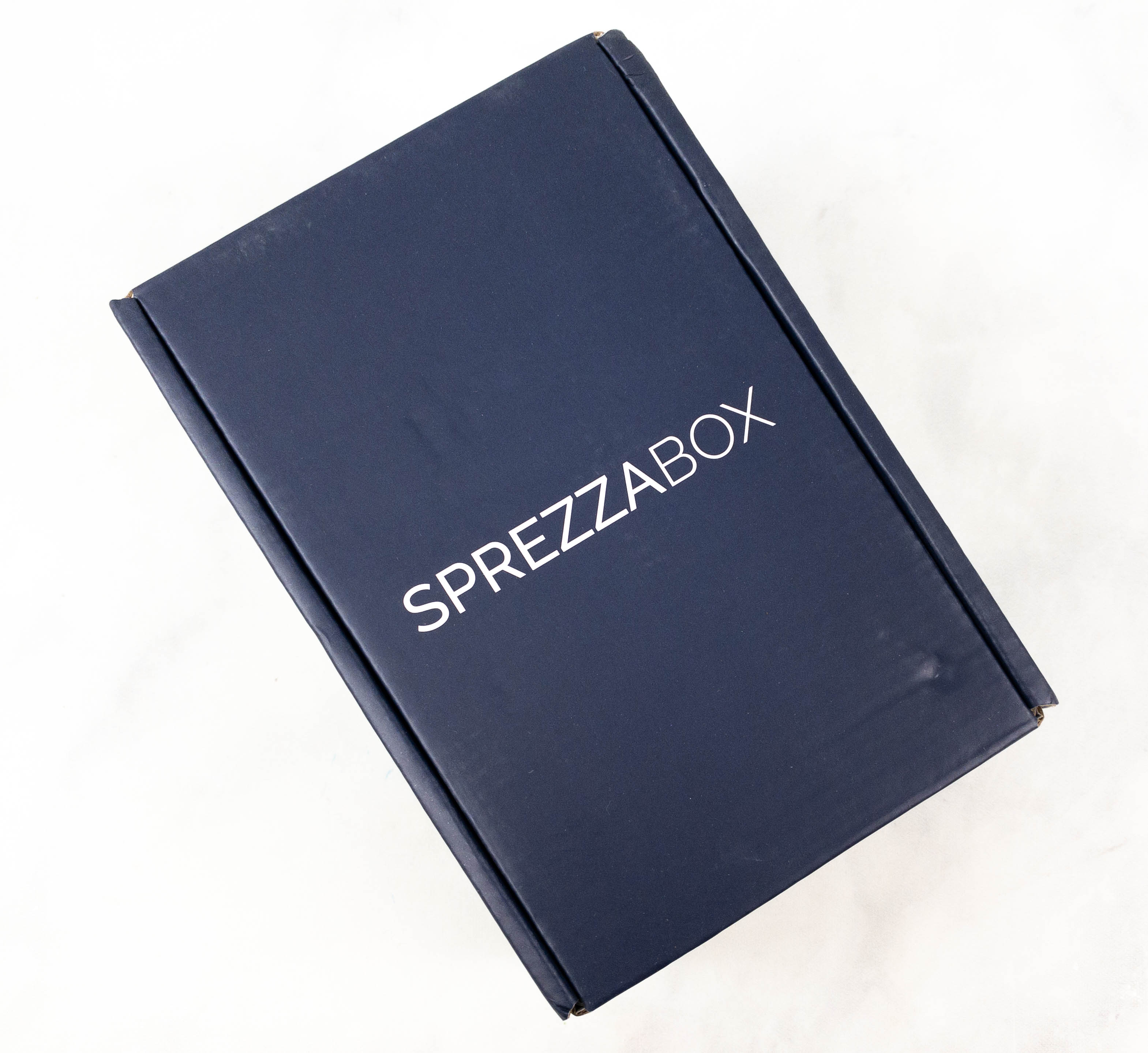 SprezzaBox is a monthly men's accessories subscription box. Each box includes 5-6 high-quality accessories or grooming items, all for $28 per month. They offer a Pick Your Own Box feature, which allows customers to customize their monthly subscription! Once you place your order, they will send you instructions on how to pick your box. There are 5-6 box options monthly and there's still an option to have their stylists pick for you, in case you'd need help in choosing your box.
DEAL: Use coupon code HELLO20 to save 20% on your first box OR try using code HIGHFIVE  for a special discount.
The SprezzaBox men's subscription box made the list in our 2021 readers' choice picks of best clothing subscription boxes for men!
This is the review of Coffee Break, one of the selections for August 2021!
Some of the items arrived in their original packaging, and the other were packed in plastic.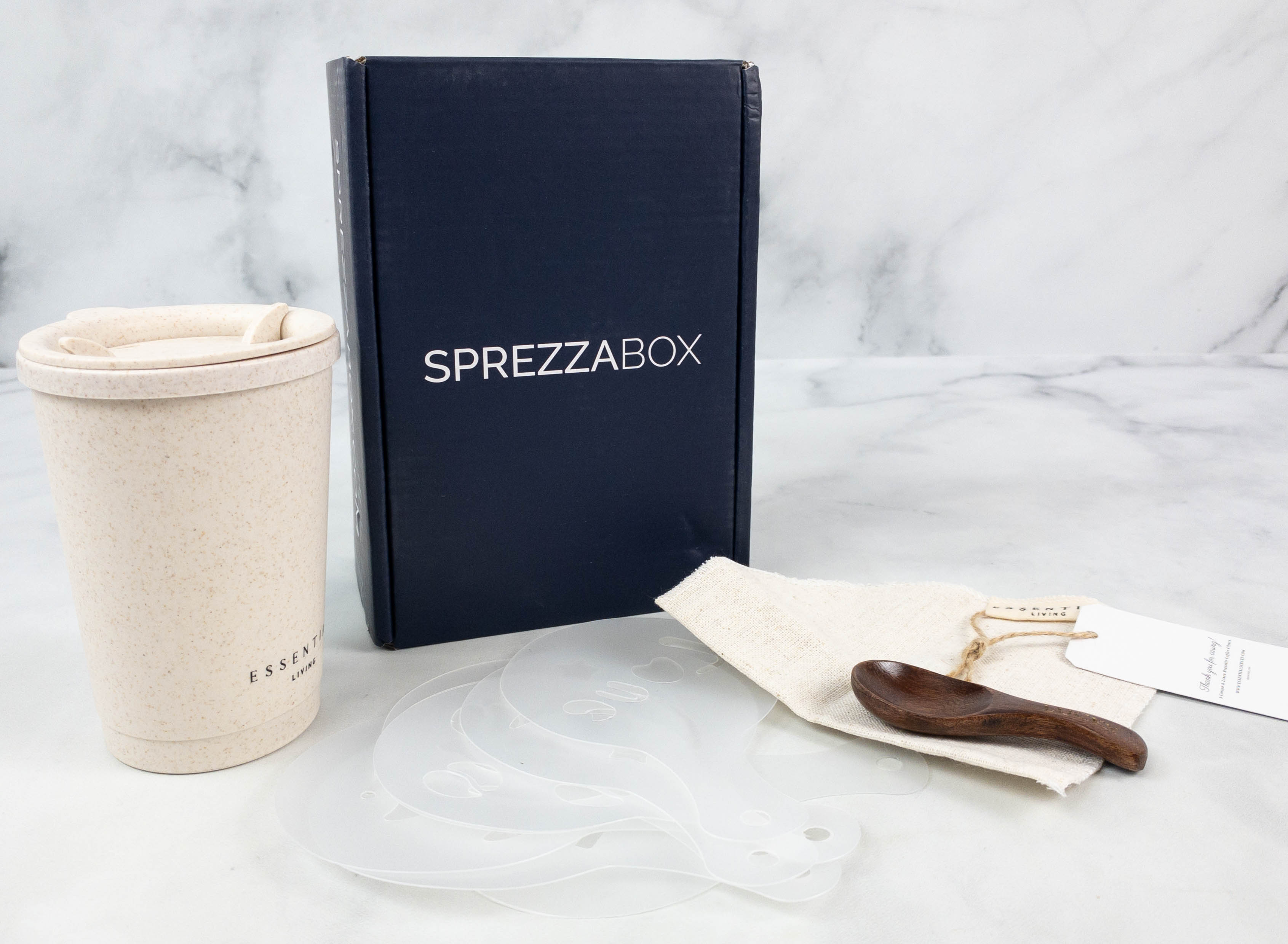 Everything in the COFFEE BREAK Sprezza Box!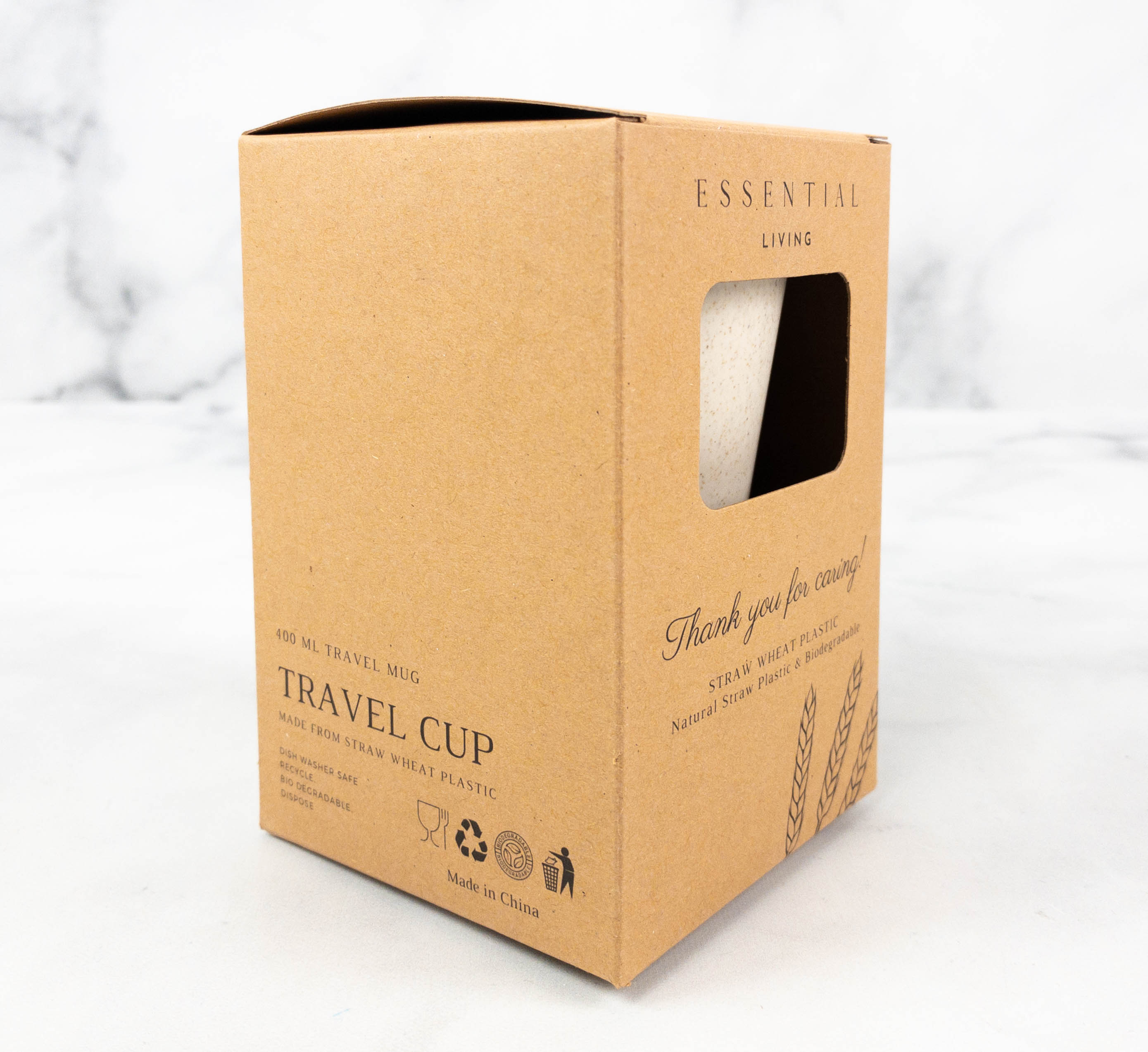 Essential Living Bamboo Fiber Cup ($15) It's an eco-friendly mug that I can use to enjoy coffee even when I'm out and about.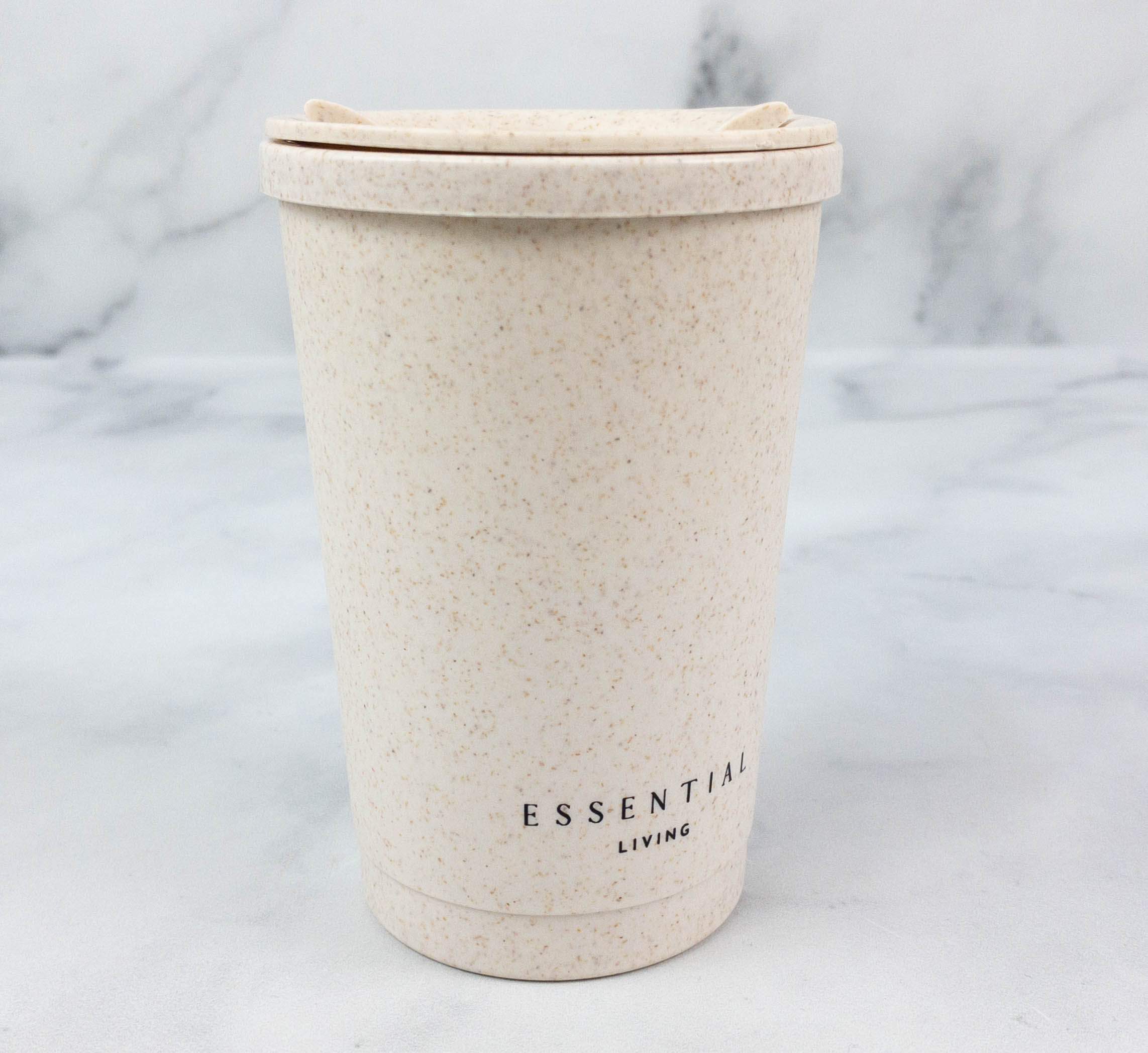 Made from straw wheat plastic, this cup is biodegradable. It comes with a spill-proof stopper so you don't have to worry about spills and drips.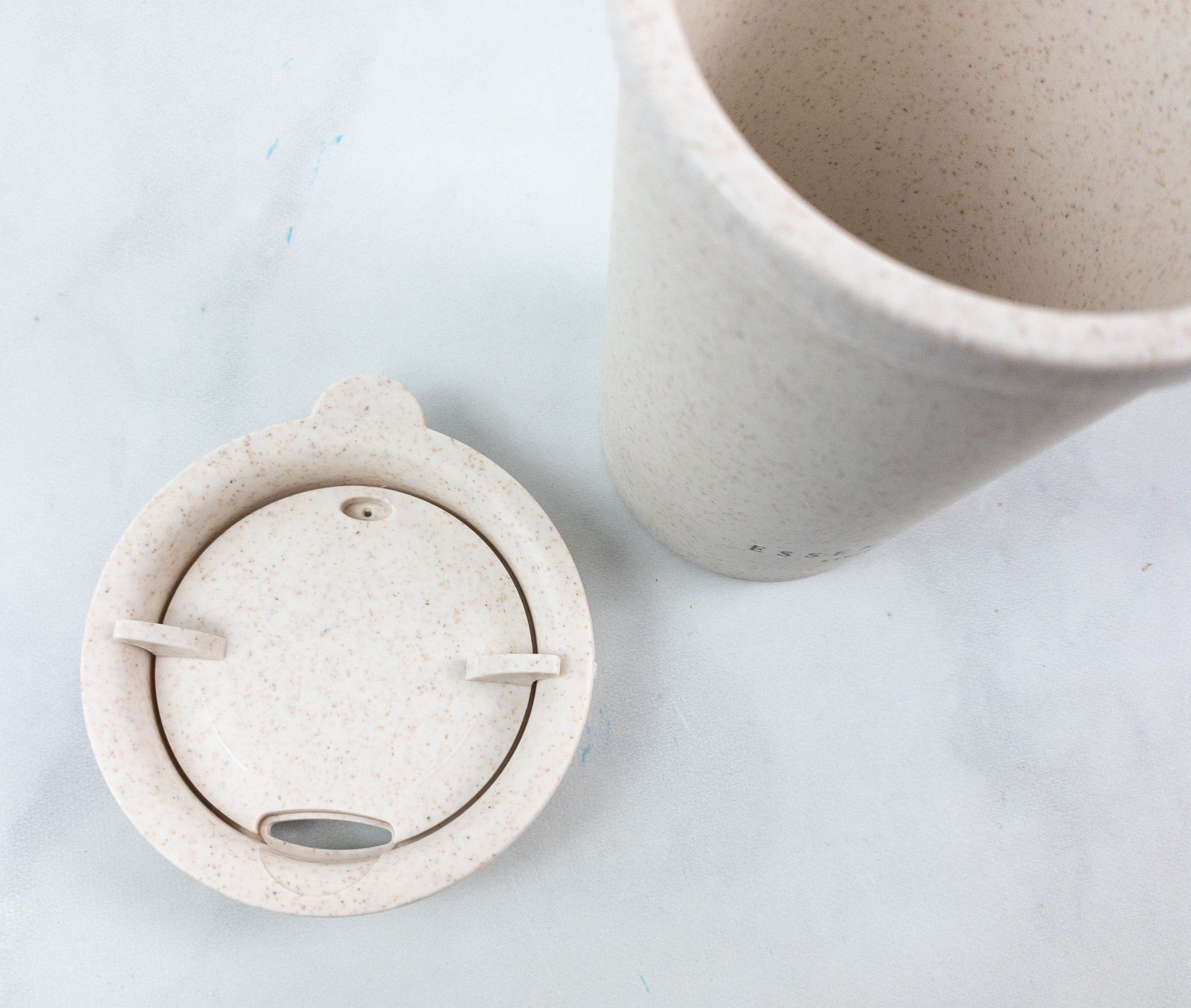 If you keep its lid on, it will keep your coffee stay warmer longer than a regular ceramic cup or takeaway paper cup. The cup can contain as much as 400 ml liquid. It's dishwasher safe as well.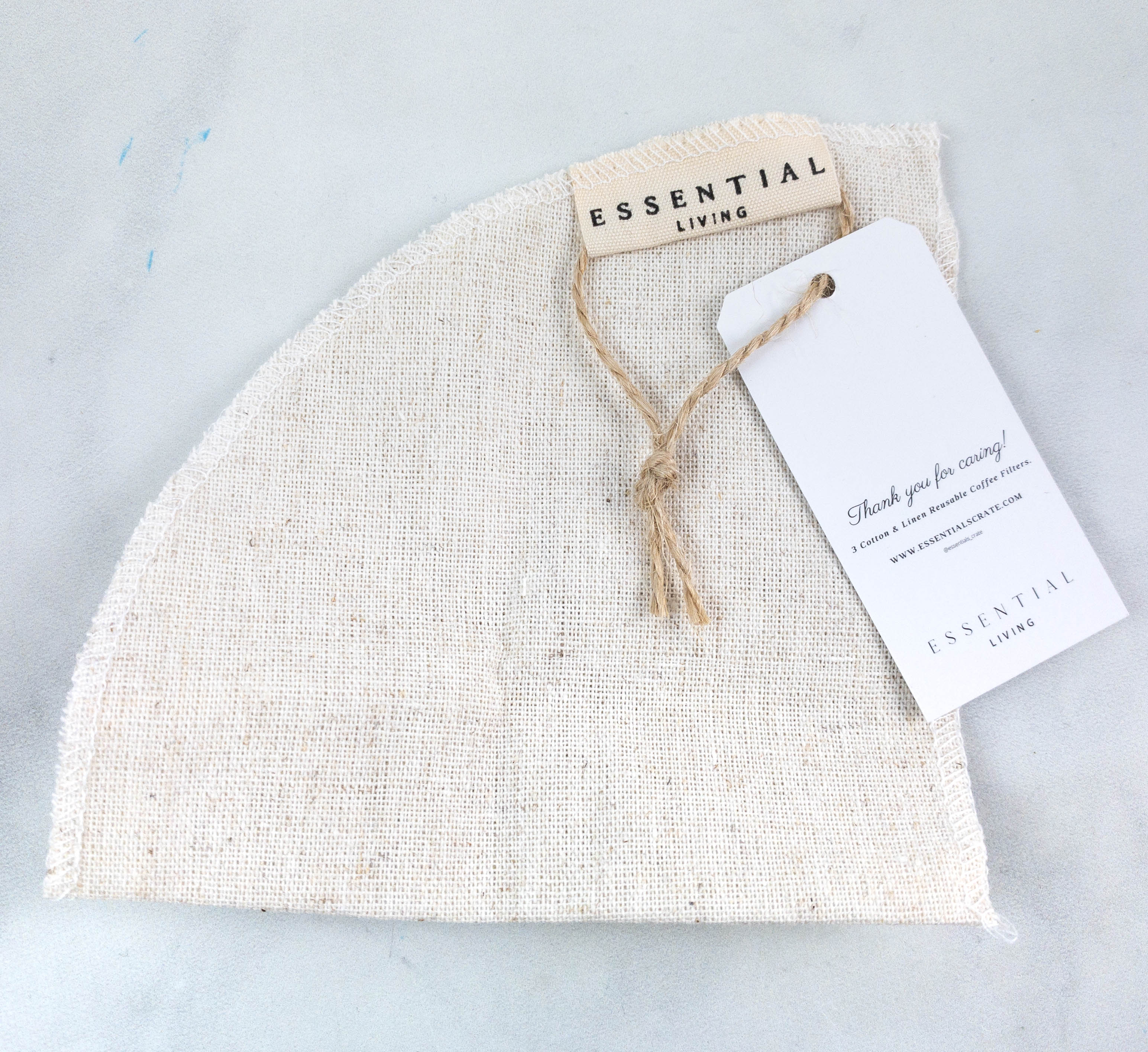 Essential Living Coffee Filters ($12.50) For preparing a delicious cup of coffee using the pour over method, they also included a coffee filter! This coffee cone filter can be reused. The website said I'd get a hemp filter. Hemp is said to be stronger than cotton, plus it requires less water to grow. The tag says 3 cotton and linen filters. The filter is easy to clean. Just rinse it with hot water and hang to dry. Who knows what I got?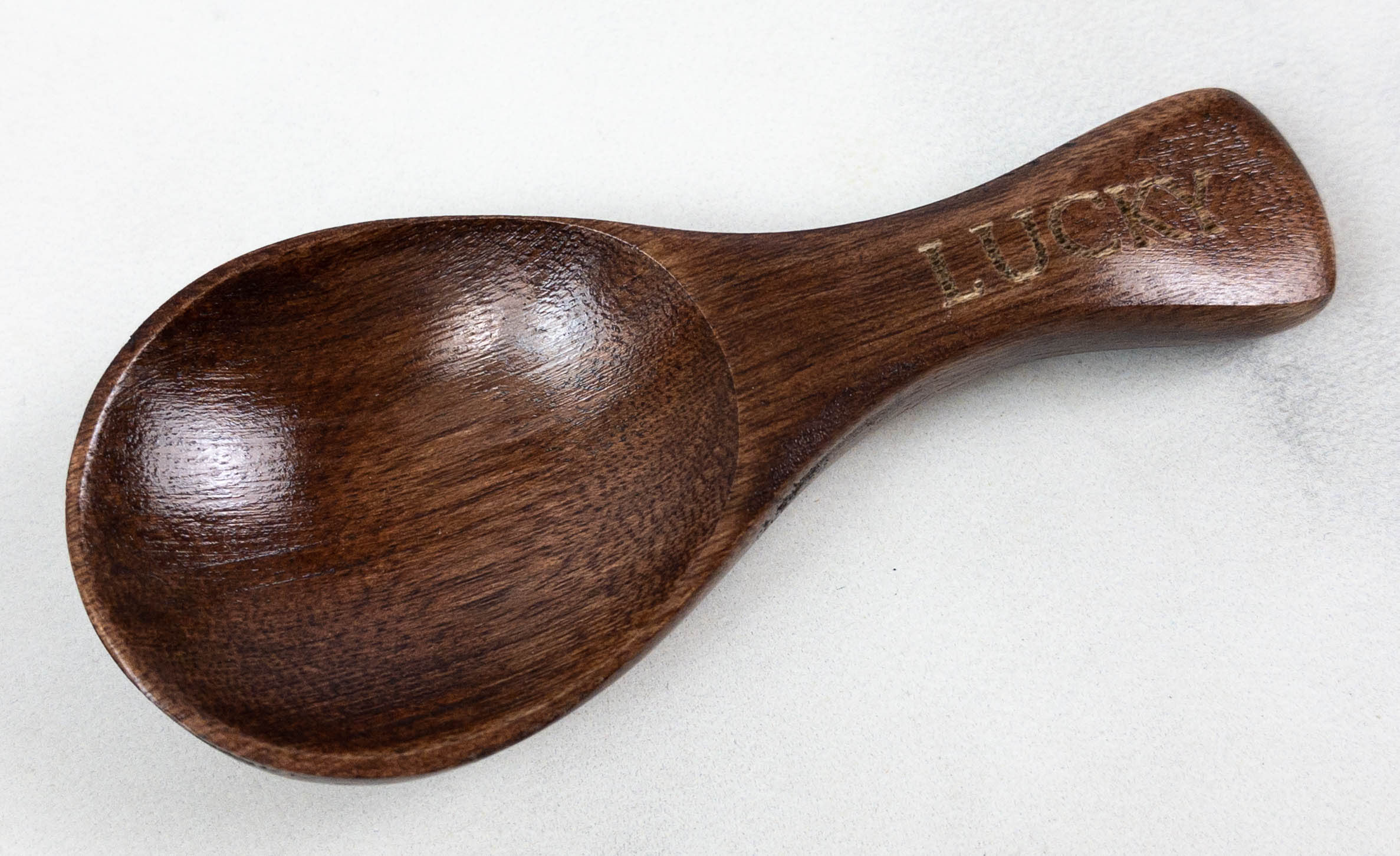 Lucky Pheasant Coffee Spoon ($12) Here's another eco-friendly item, a mini coffee spoon made from wood! It features a shallow bottom and a short handle. It's recommended to be hand washed only. Aside from coffee, it can be used for tea, milk powder, and sugar as well.
This tiny spoon isn't super high quality, and it cannot possibly be worth $12.
Bennkai Coffee Stencils ($10) These coffee stencils enable me to create artistic patterns for lattes, cappuccino, and other drinks. There are 8 coffee stencils in this pack, and each stencil provides a unique design. They are made with food-grade plastic and they resist heat well. They're fun, but they don't go with the to go cup at all.
My SprezzaBox selection this month is great for coffee lovers, but although the curation was all about coffee, it wasn't really cohesive. It included a lot of useful items for preparing coffee at home, and enjoying it even when I'm on the go. Many of the items are also eco-friendly, like the coffee spoon, coffee filter, and the bamboo fiber cup. I also appreciate the inclusion of the stencils, which allows me to create fun designs on my favorite drinks. All in all, I'm OK with my box selection but think I might get traditional accessories next month. I like what they're trying to do, but this felt all over the place.
Were you happy with this month's items?