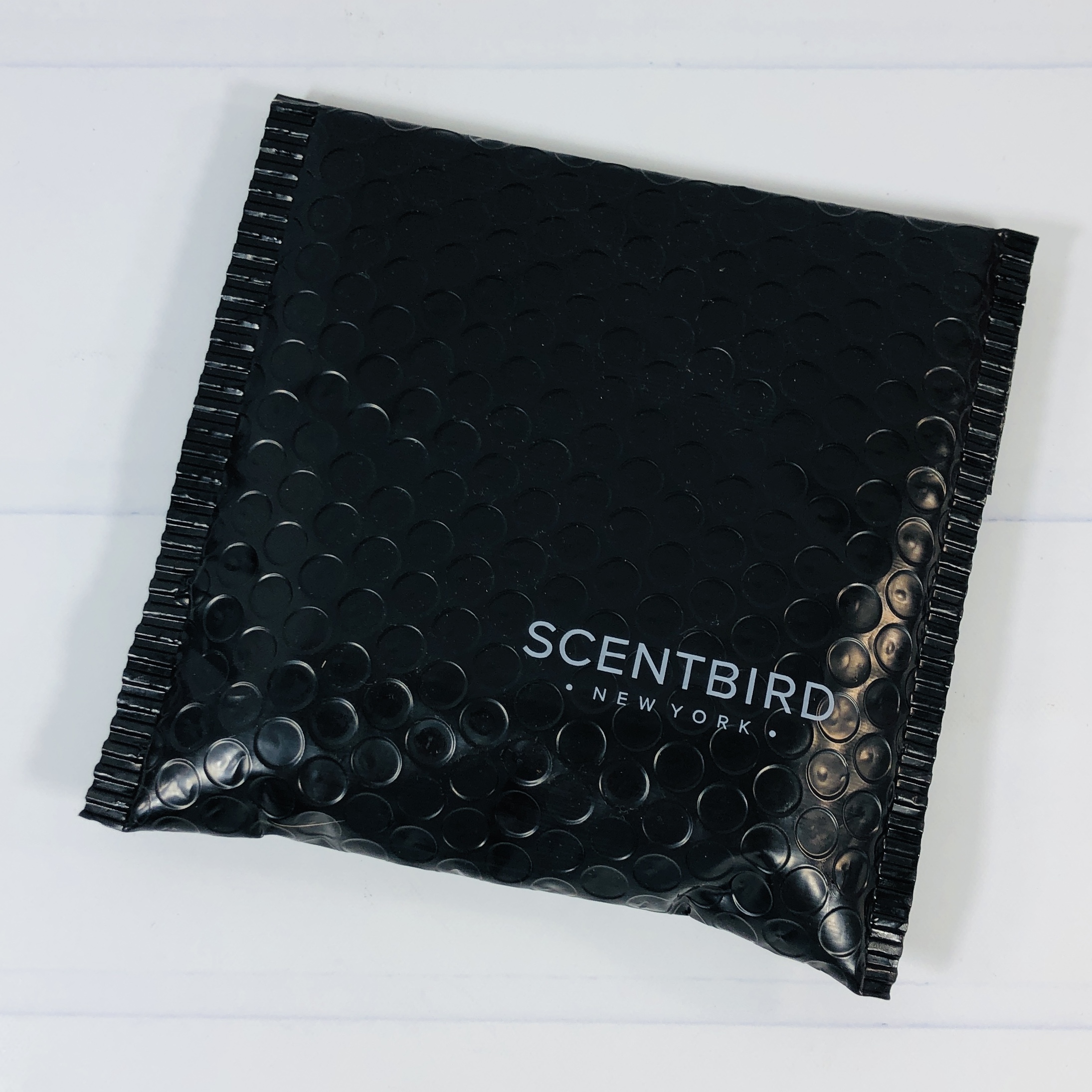 Scentbird is a monthly perfume and fragrance decanting subscription that has branched out into skincare, makeup, and even candles. With Scentbird, you get a thirty-day supply of perfume every month – Scentbird takes authentic perfumes and decants them into travel sprayers. There are over 450 fragrances to choose from and Scentbird adds new ones every month! The plan is $15.95 a month but you can save when you purchase a multi-month subscription, or even arrange to receive perfume every other month. Keep in mind that some fragrances and other items may have an upcharge of up to $15 in addition to the subscription cost. 
DEAL: Get 50% off your first month! No coupon needed, just use this link to subscribe.
Scentbird is about the fun and magic of fragrance. We designed Scentbird for the pickiest girl- or boy- to let you date luxury perfumes before marrying them.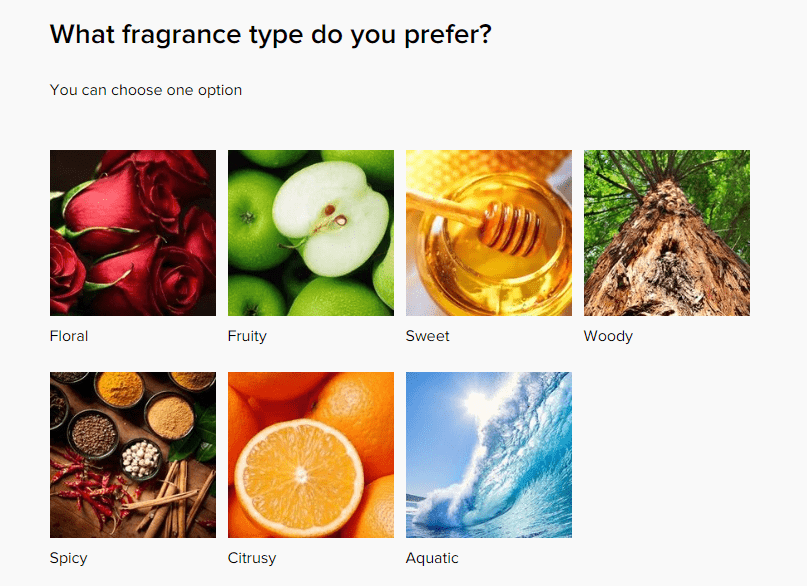 When you sign up, you can fill out a quiz so Scentbird can provide you with some suggestions. There are only 5 questions and you can take the quiz as often as you like. You can place both men's and women's scents in your queue too and of course there are lots of unisex scents available. You can also fill the queue with whichever fragrances you prefer and keep in mind that if your queue is empty, you will receive the Fragrance of the Month. The Perfume of the Month for August is Let's Be Real by Confessions of a Rebel:
Not unlike your own authentic spirit, this scent opens with a lively bouquet of orange zest, lavender, orange blossom, and as the scent warms to your skin, the big, bold floral heart takes the spotlight with jasmine, tuberose, and tonka bean commanding attention. Vanilla bean, crystallized musk, and cashmere woods work in tandem to ground the audacious, in-your-face blend.
Everything in my box!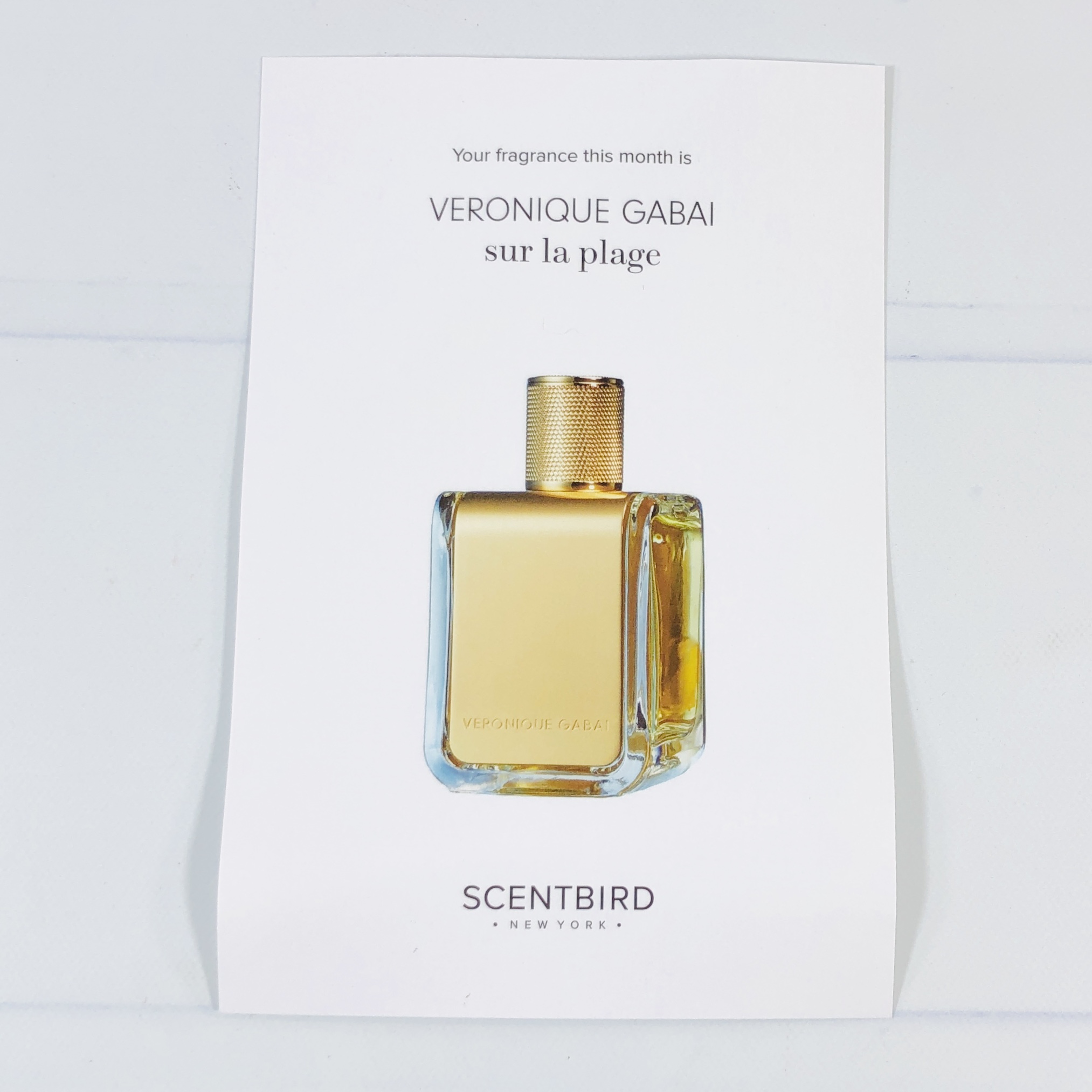 I received a card that showed a picture of a full-sized bottle of my chosen scent.
Here's the description of the scent along with major notes and ingredients.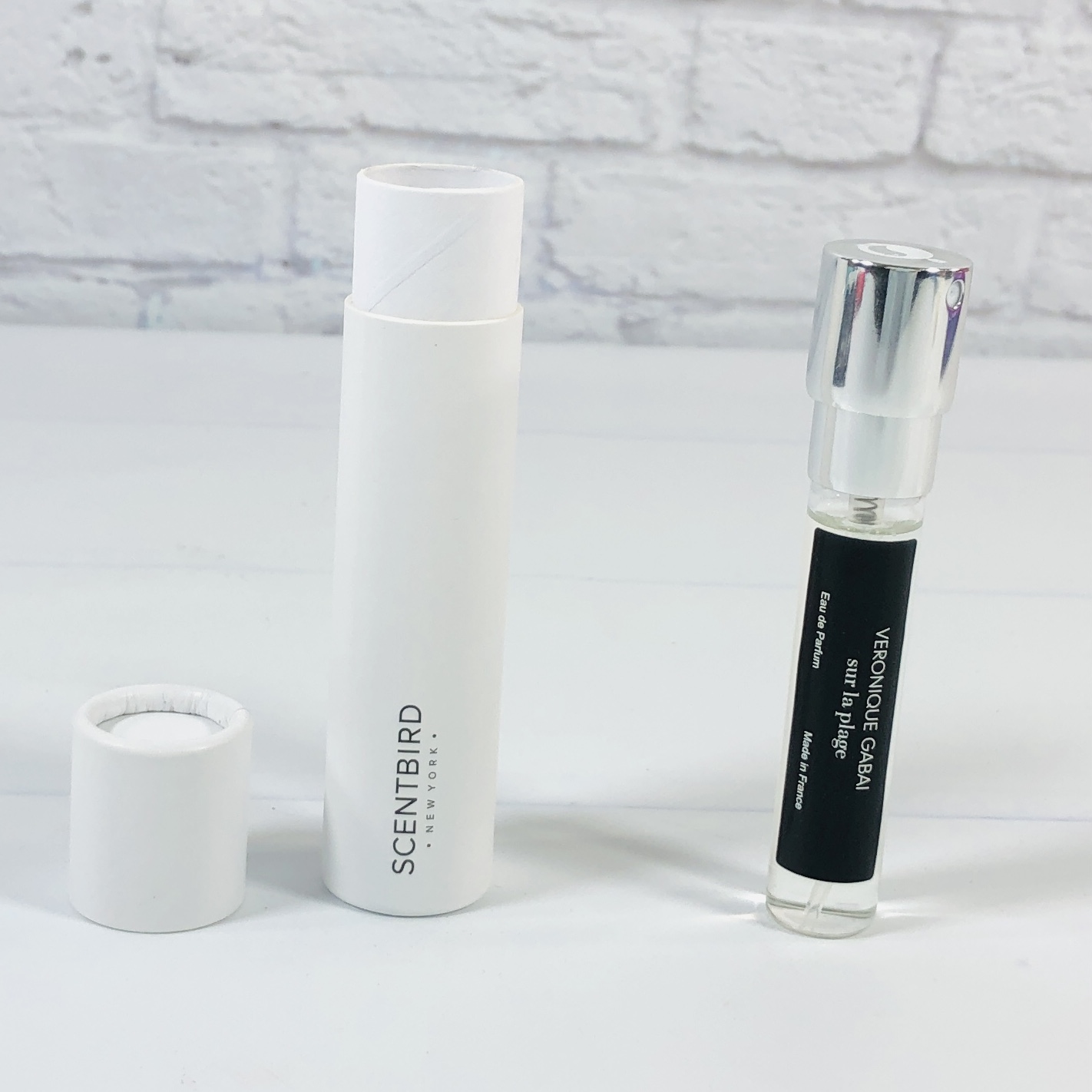 It came in a cardboard holder that kept it safe during shipping.
Veronique Gabai Sur la Plage Eau de Parfum ($260 for 85ml) I chose a scent that is supposed to smell like a day at the beach — on the French Riviera! It's a floral watery scent and I would say yes to the floral for sure, but they are mostly white flowers, like jasmine and orange blossom, although I also get a whiff of honeysuckle. Other scent notes include magnolia, tuberose, and pink pepper. Fragrantica adds skin and sea notes as well. I think it smells light and yet sensual, and I'm happy to say I think it's missing that sunscreen note that beachy scents tend to have. It starts off strong but not overpowering and fades after an hour or two, when I can only smell it if I sniff my arm deeply, which looks weird to strangers so I try not to do that.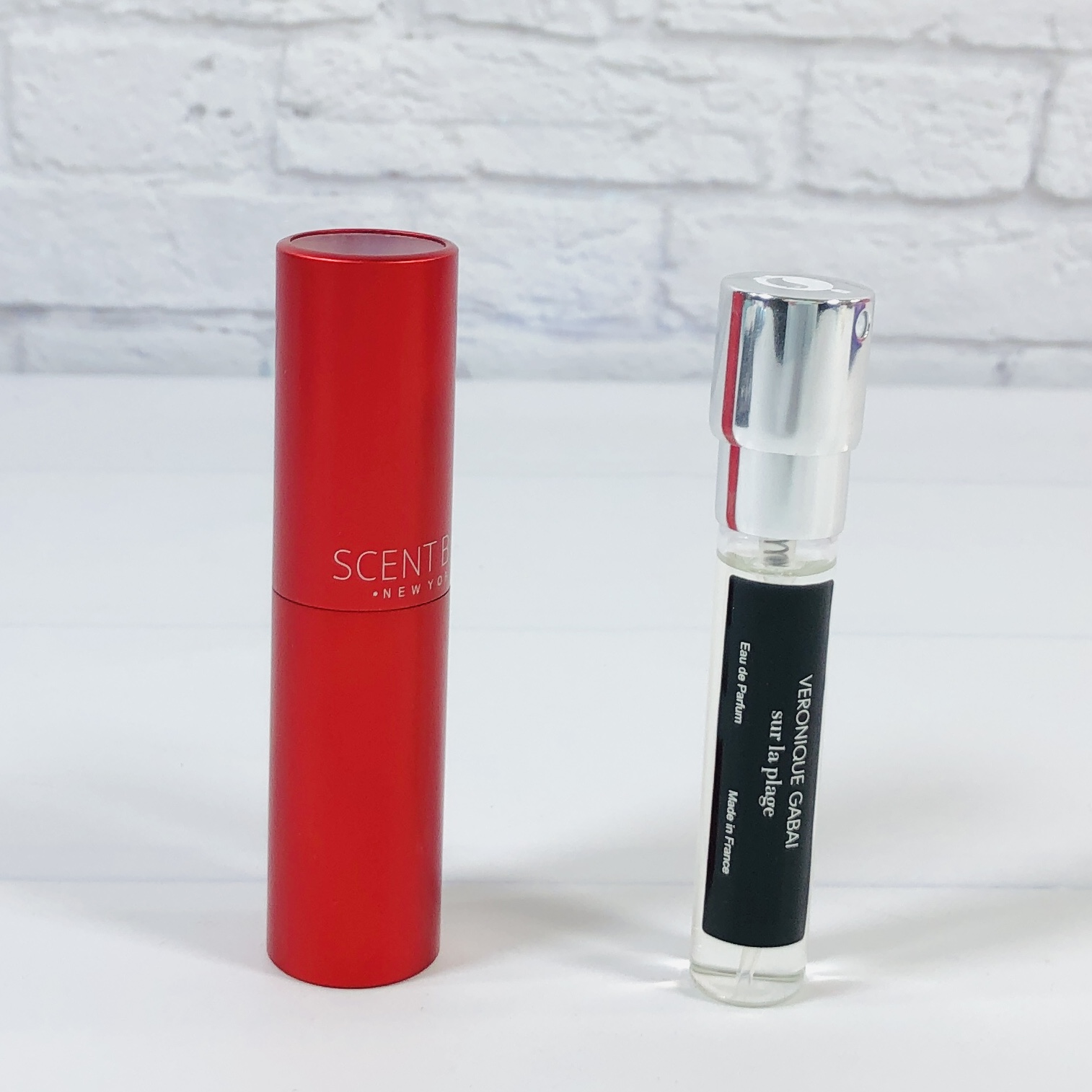 Your first shipment will come with a carrying case but you can order extra cases from the Scentbird online shop if you like. I like this red number, it's so cheery to me.
Place the vial in the holder and then push it down while twisting until the nozzle is hidden from view. Twist it back up to expose the sprayer as shown. There are enough sprays for a whole month, 120 sprays, or 4 a day for 30 days.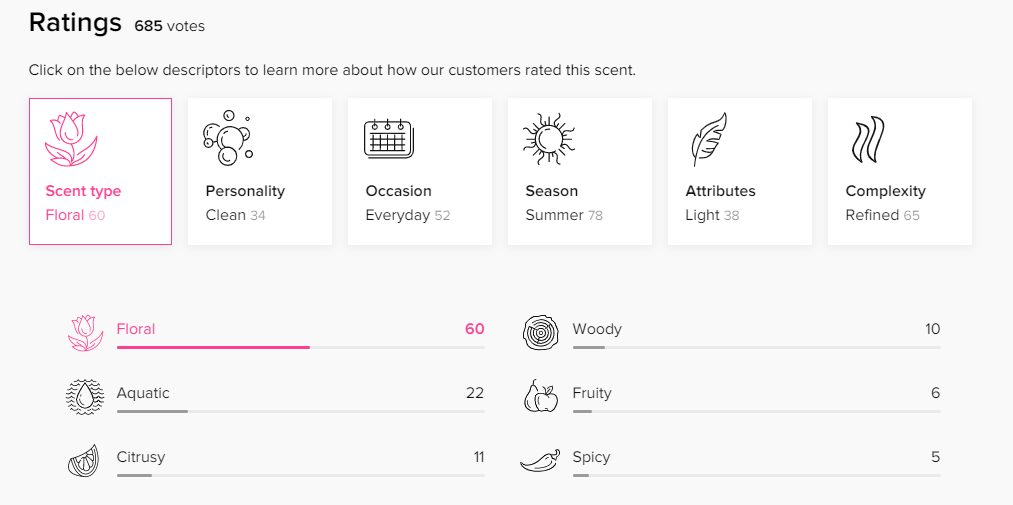 Scentbird lets subscribers rate their scents and here you can see that most wearers thought this was floral followed by aquatic. Citrusy was also in the top three. Most thought it was clean and perfect for everyday wear, you could wear this to the office. It seems to be made for summer and most thought it was light.
I am enjoying my new summer scent from my July Scentbird subscription! I love a floral with a hint of citrus, like I detect in this scent, but it is also feminine and flirty and beachy. It doesn't feel cloying and in the heat and humidity of Texas, that is a good thing. I think Scentbird is a great way to sample scents before splurging on an expensive bottle, and speaking of expensive, a full-sized bottle of this scent is $260 for 85ml. Scentbird vials hold 8ml, or 0.27 ounces, making this about a $25 value!
What's in your Scentbird queue? Let me know what scent you're wearing now in the comments!