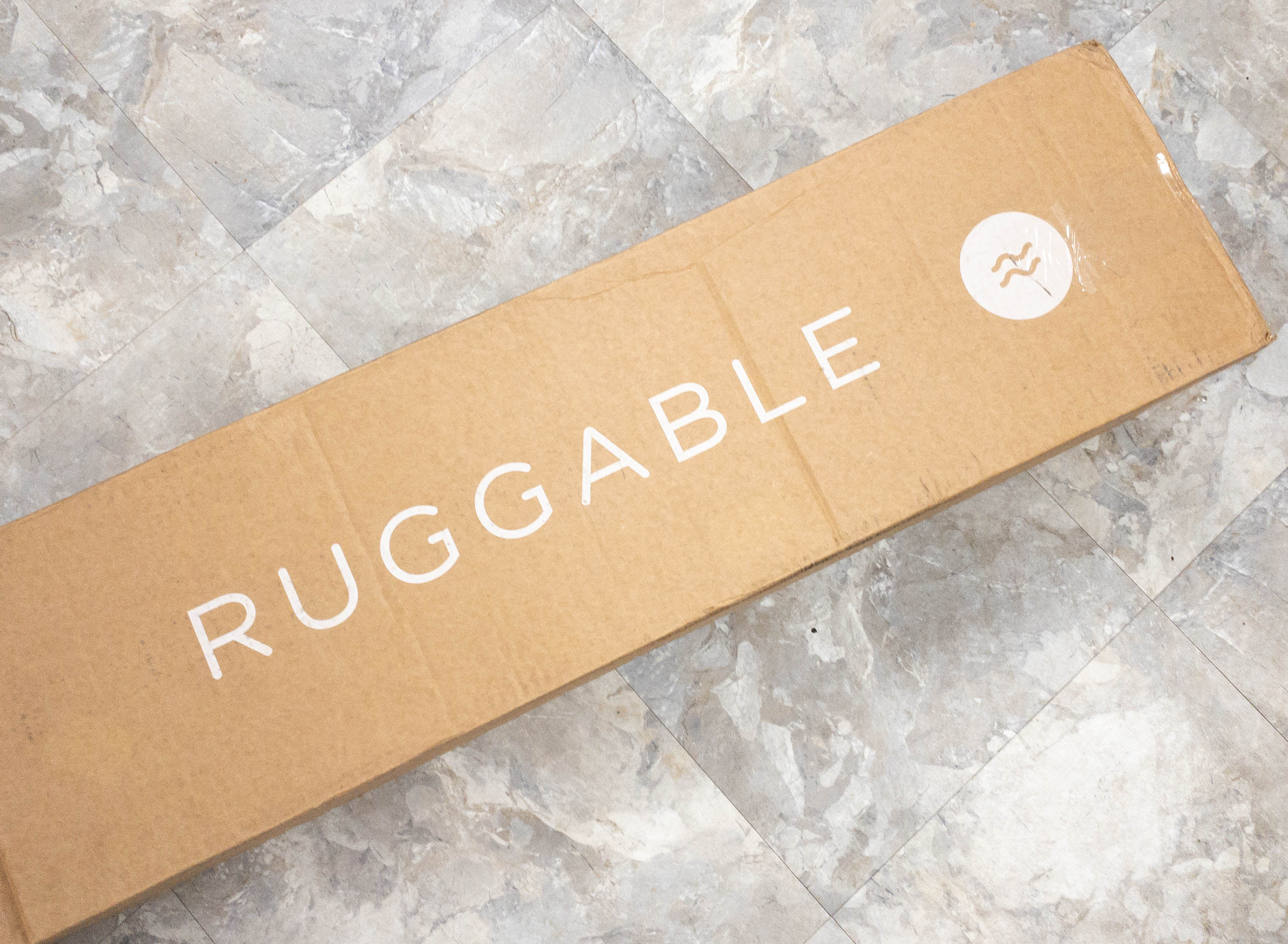 Ever get frustrated by the unwashability of rugs? We just replaced the carpet in our living room and playroom with LVT and needed a fun cushy landing area for little tushies.
Ruggable machine-washable rugs that are designed to be highly durable and easy to assemble. From traditional to modern, bohemian to holidays to Star Wars and Disney, you'll find a variety of rug sizes, colors, patterns and designs that are perfect for any room. They even have designs for kids that will add fun and color to their spaces. Of course Ruggable is not a subscription – as usual sometimes we review products that come to your door that aren't a subscription!
Prices start at $89 – $599, depending on your size preference.
This is a review of the Dinos in Space Rug.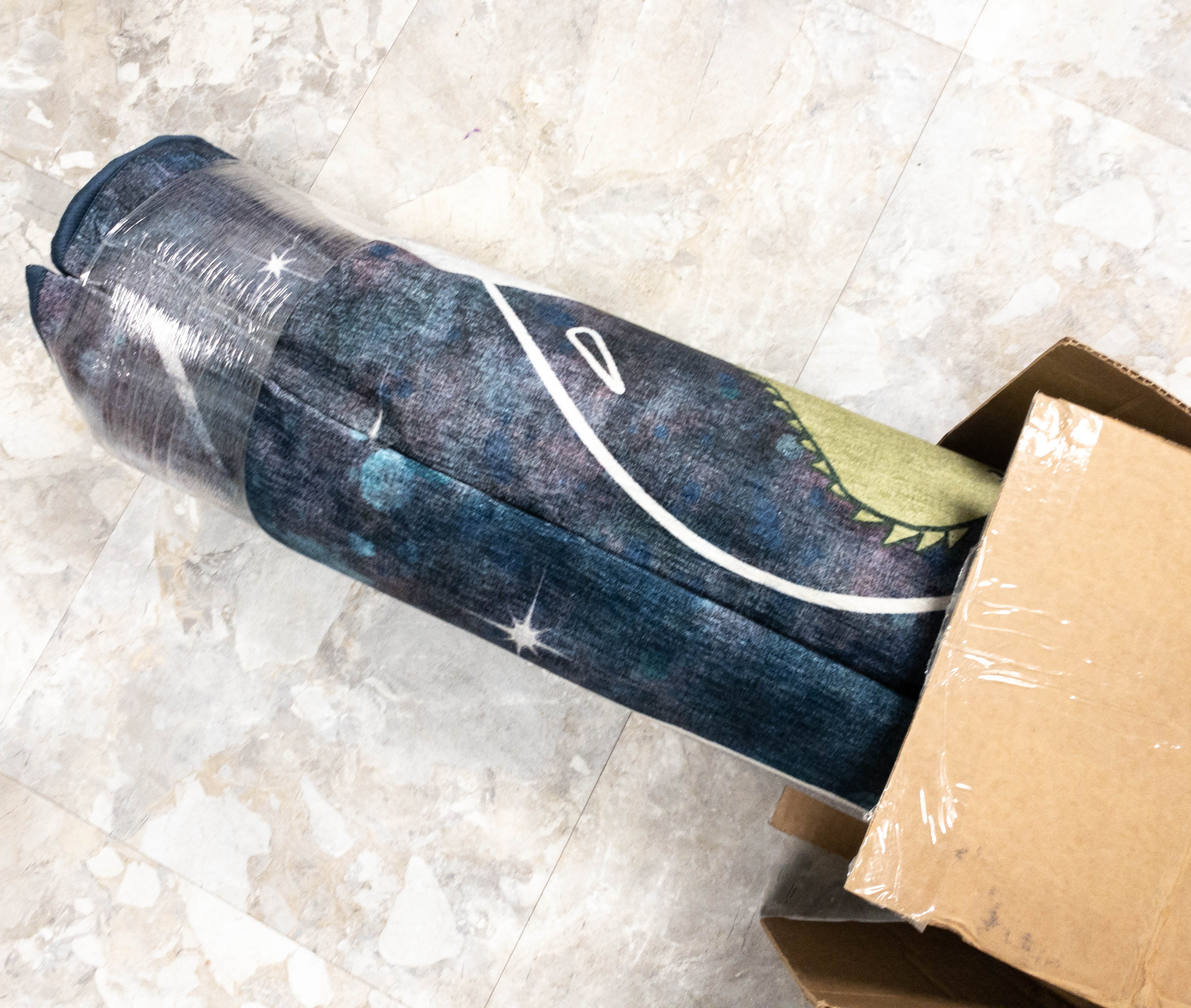 The item arrived securely inside the box. And, it's not really all that heavy!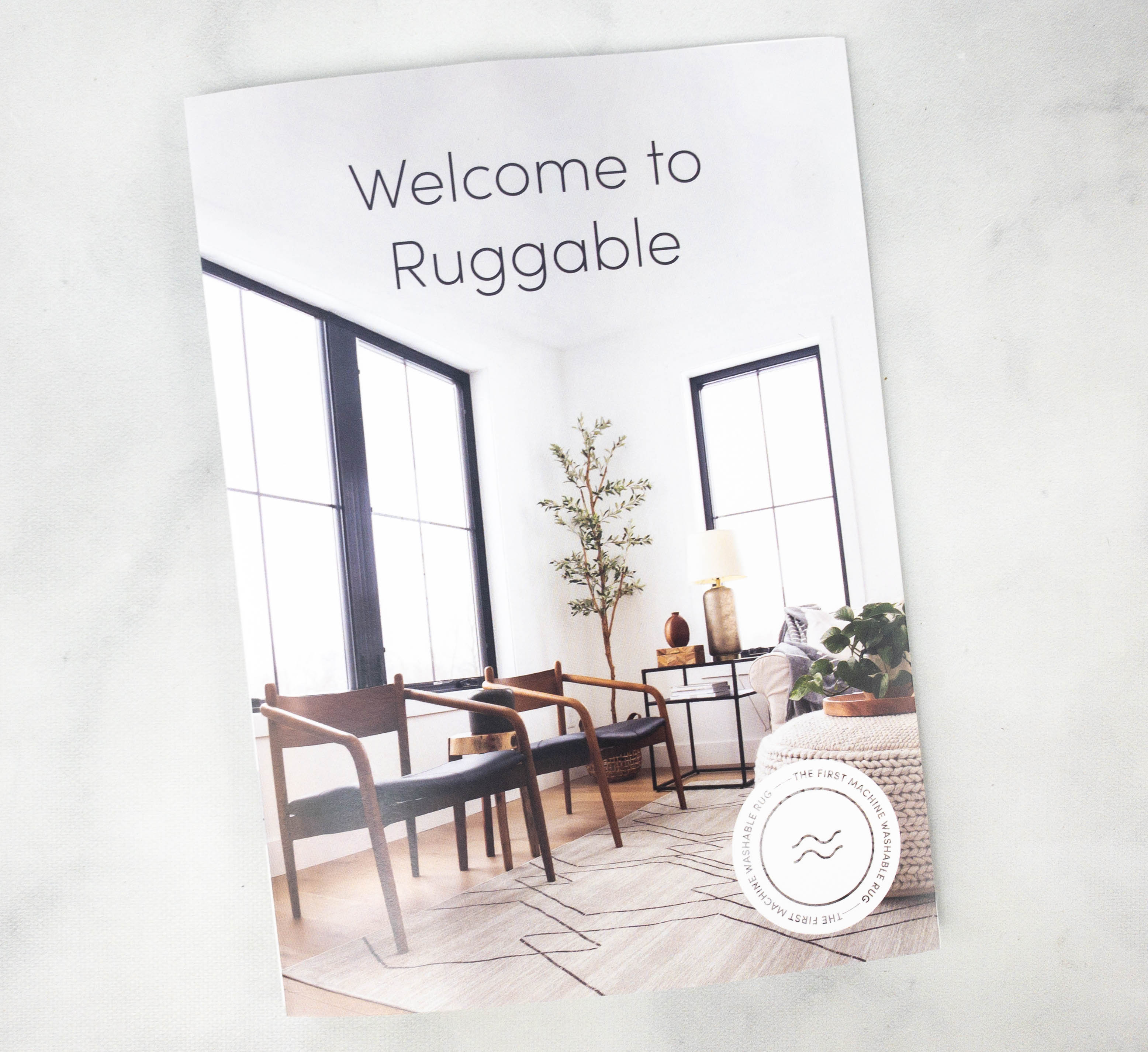 It also included a mini booklet welcoming us to Ruggable.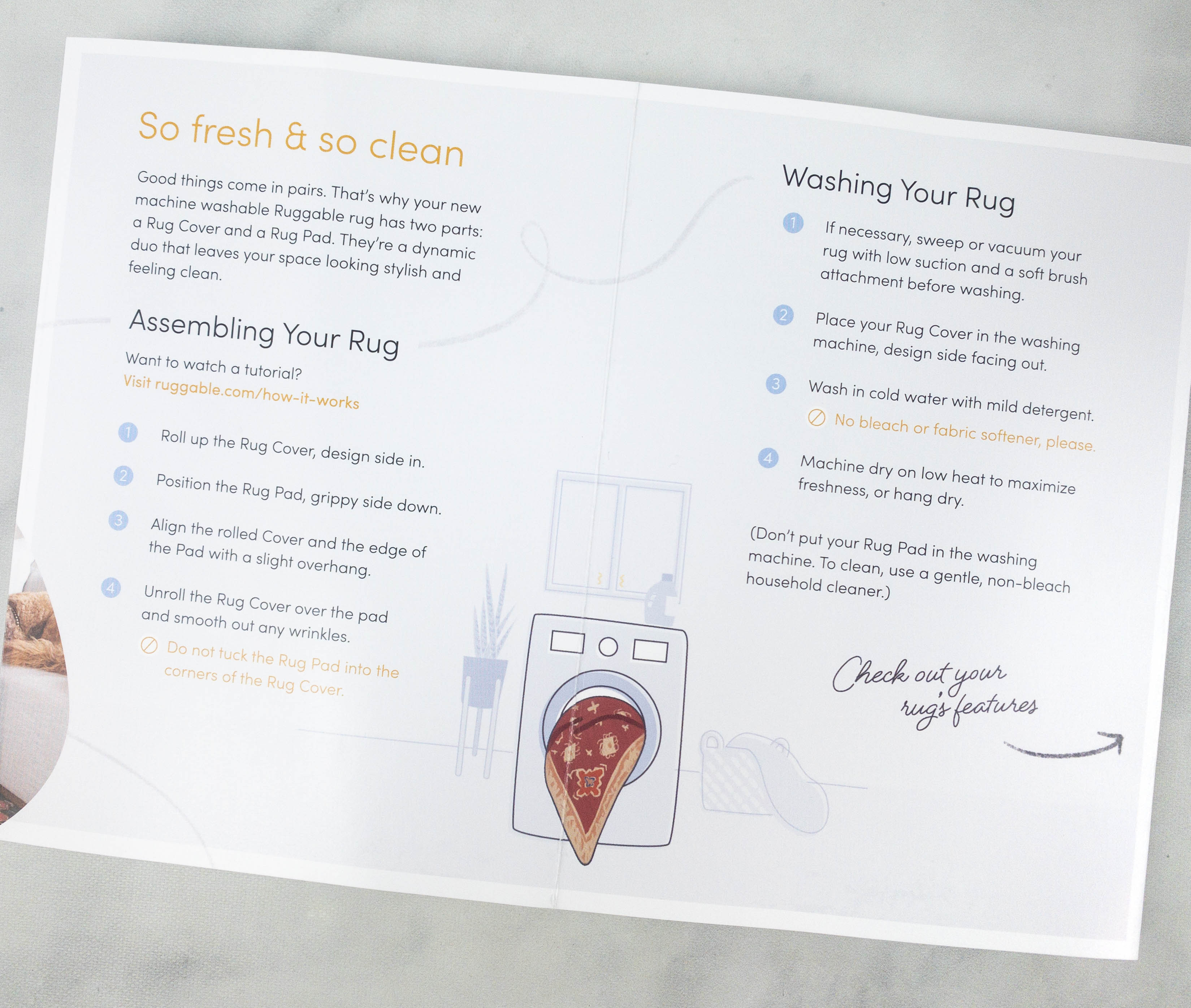 Inside are assembly and care instructions for the rug. You'll figure this out if you purchase a Ruggable, but there's two parts – a rug pad and a rug cover. The cover is the part that's washable (we've washed ours twice now!), the pad stays on the floor.
They have different rugs for indoor and outdoor use.
Ruggable plants trees to help offset their carbon footprint and is working towards environmental sustainability. Boxes are made with 67% recycled materials, and I was happily surprised to learn that  the rug pad is made with 95% recycled polyester. Ruggable's rugs are pet-friendly, and they are too, partnering with organizations helping pets in need.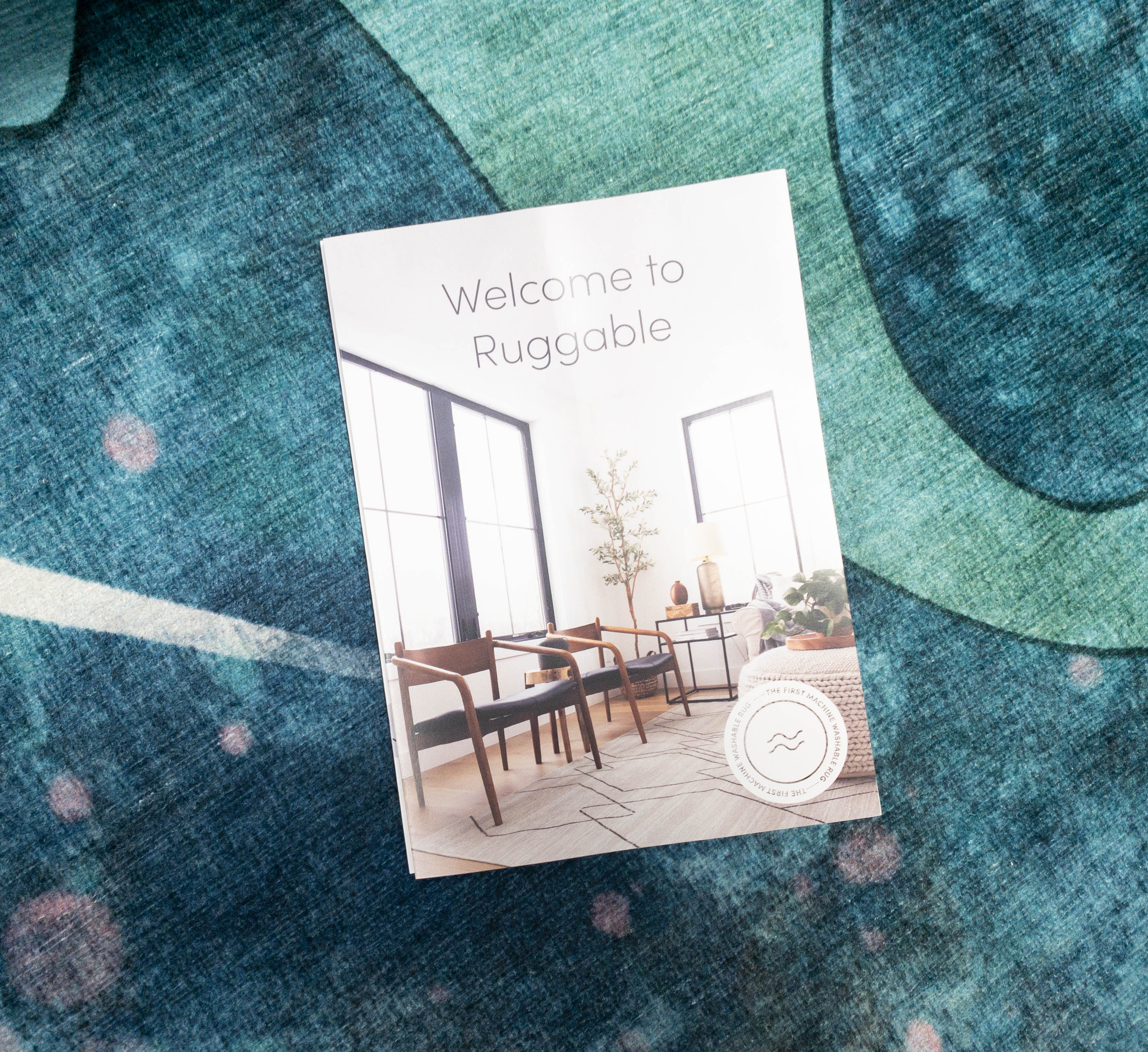 Dinosaurs in Space Rug Here's what we received! It's called Dinosaurs in Space because that's what the print is. It has lovely shades of blues, greens, and even purples that really remind me of outer space. Yep, this is in our living room, and I'm wild about it.
We chose the 6'x9′ rug for our space ($180) and the cushioned rug pad ($199). I don't really have experience with the regular pad, a friend with one says she thinks our cushioned one is worth it.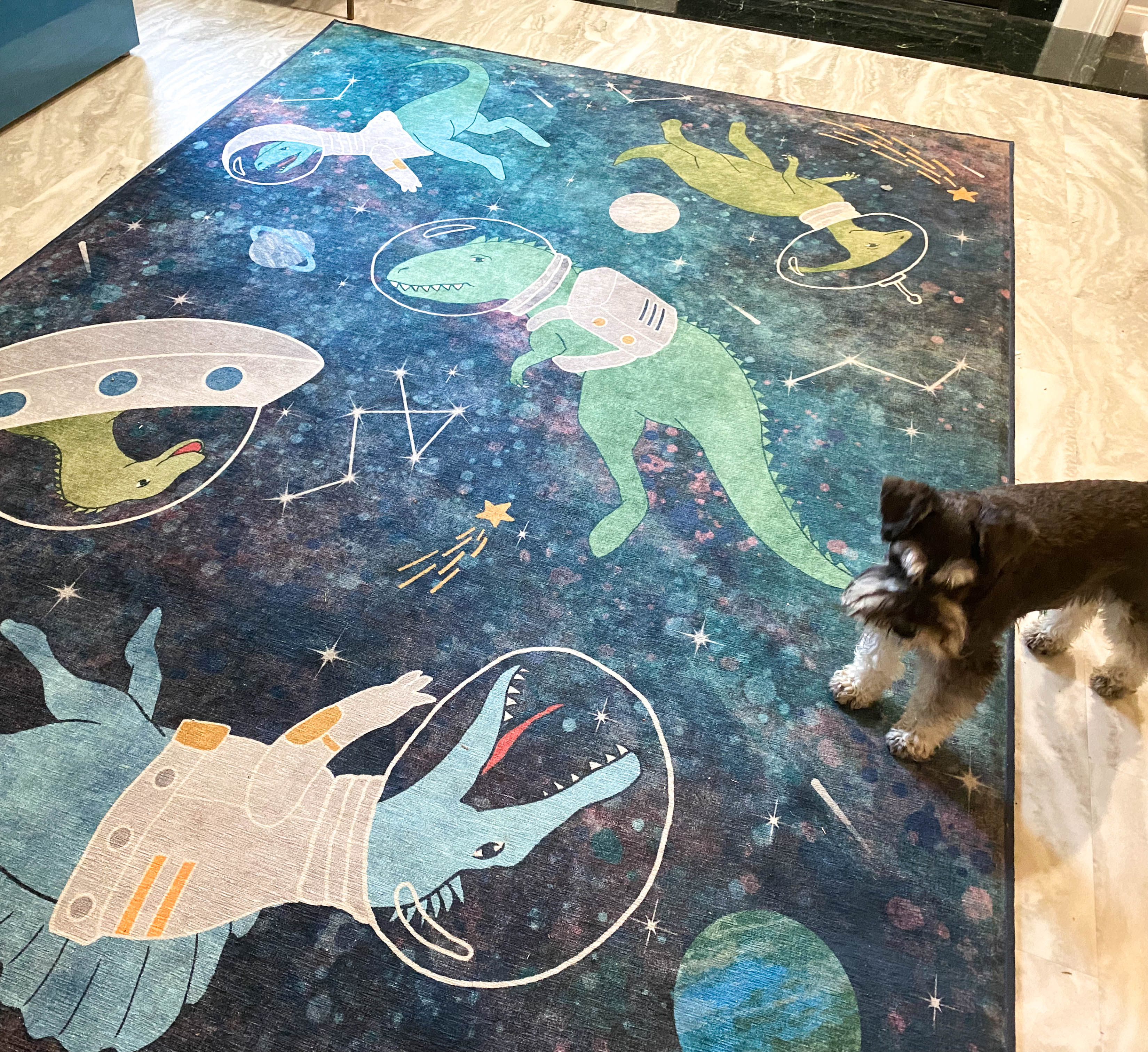 The print is really nice as it features dinosaurs in their spacesuits, complete with the astronaut helmet! My kids and even our dogs were fascinated by it! I like how they put a lot of detail into the design. They even included planets, shooting stars, and even constellations. One thing I love in particular is that the rug looks "right" from every angle, because the dinosaurs are floating all different ways. When browsing the site, I thought Ruggable was particularly conscious of having rugs that really work in spaces that aren't approached from just one direction, but this isn't true of all their rugs.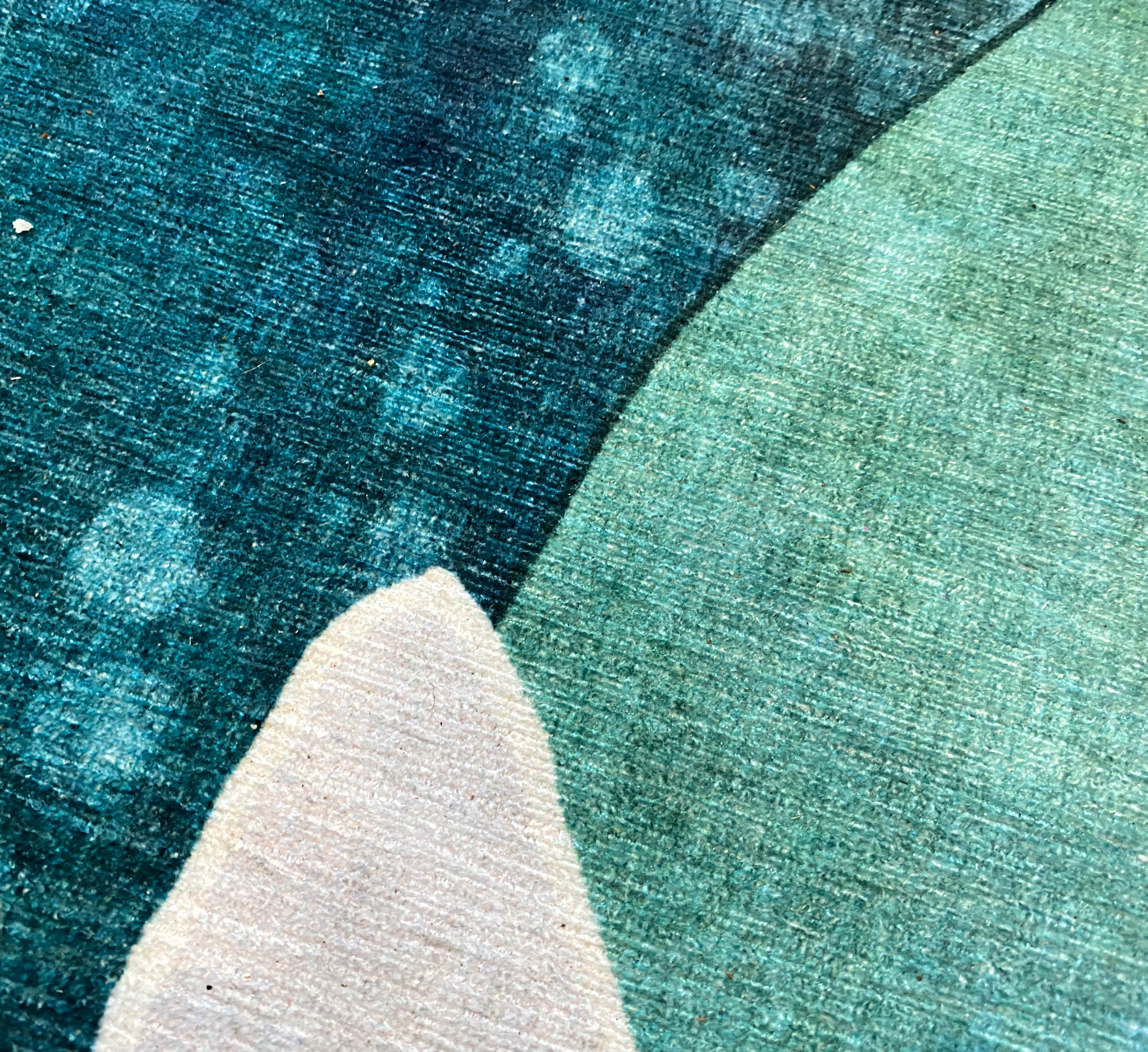 The texture adds more character to the design. I really like the way the played with the colors because some parts look faded when you look at it closely but it looks really nice and cohesive when you look at the bigger picture!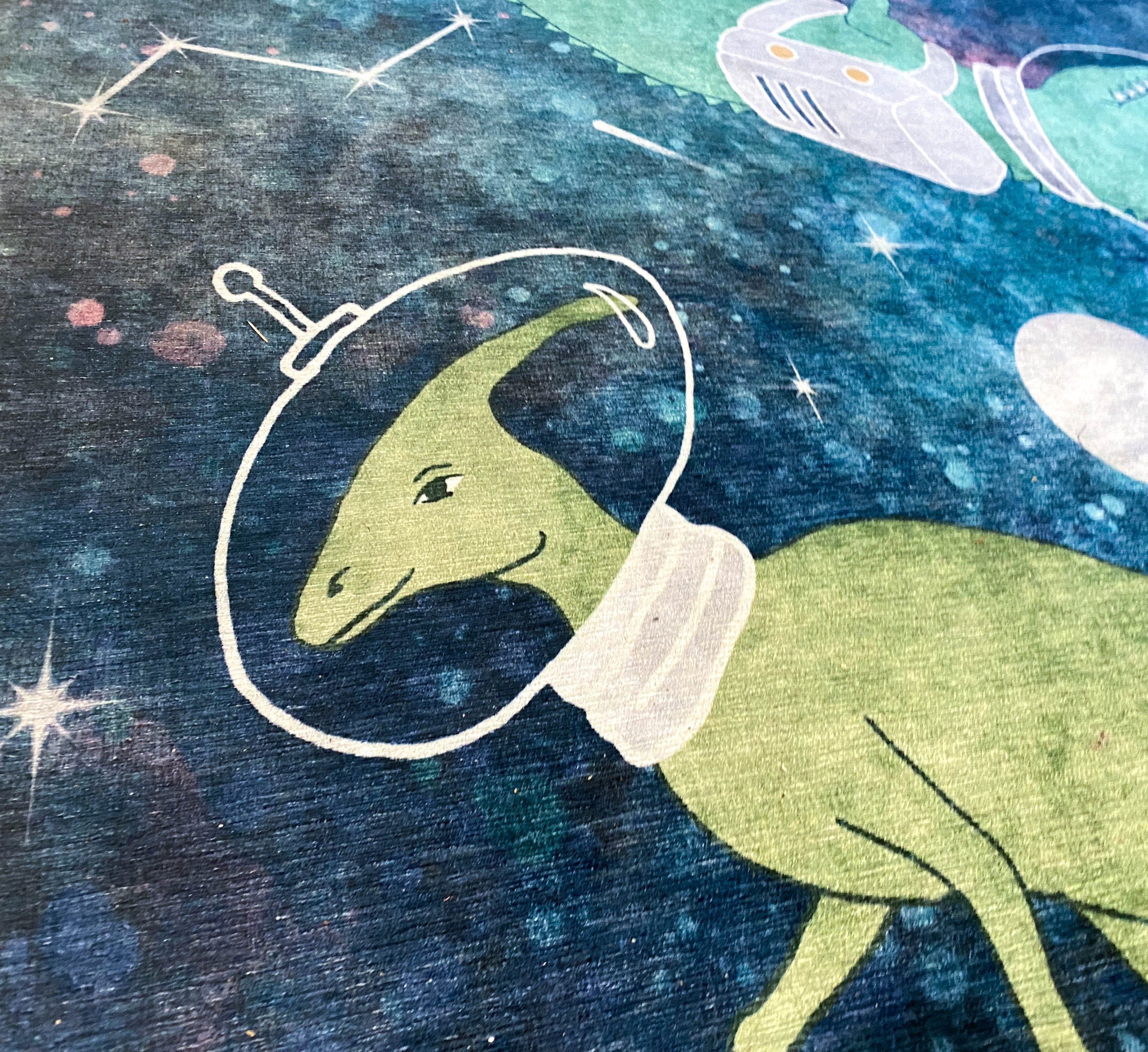 These rugs are machine-washable and spill-proof so you don't have to worry about your kids and even your pets messing it up.
They can even withstand dirt, dander, and dust! They're durable and very easy to maintain and clean which is very important for me.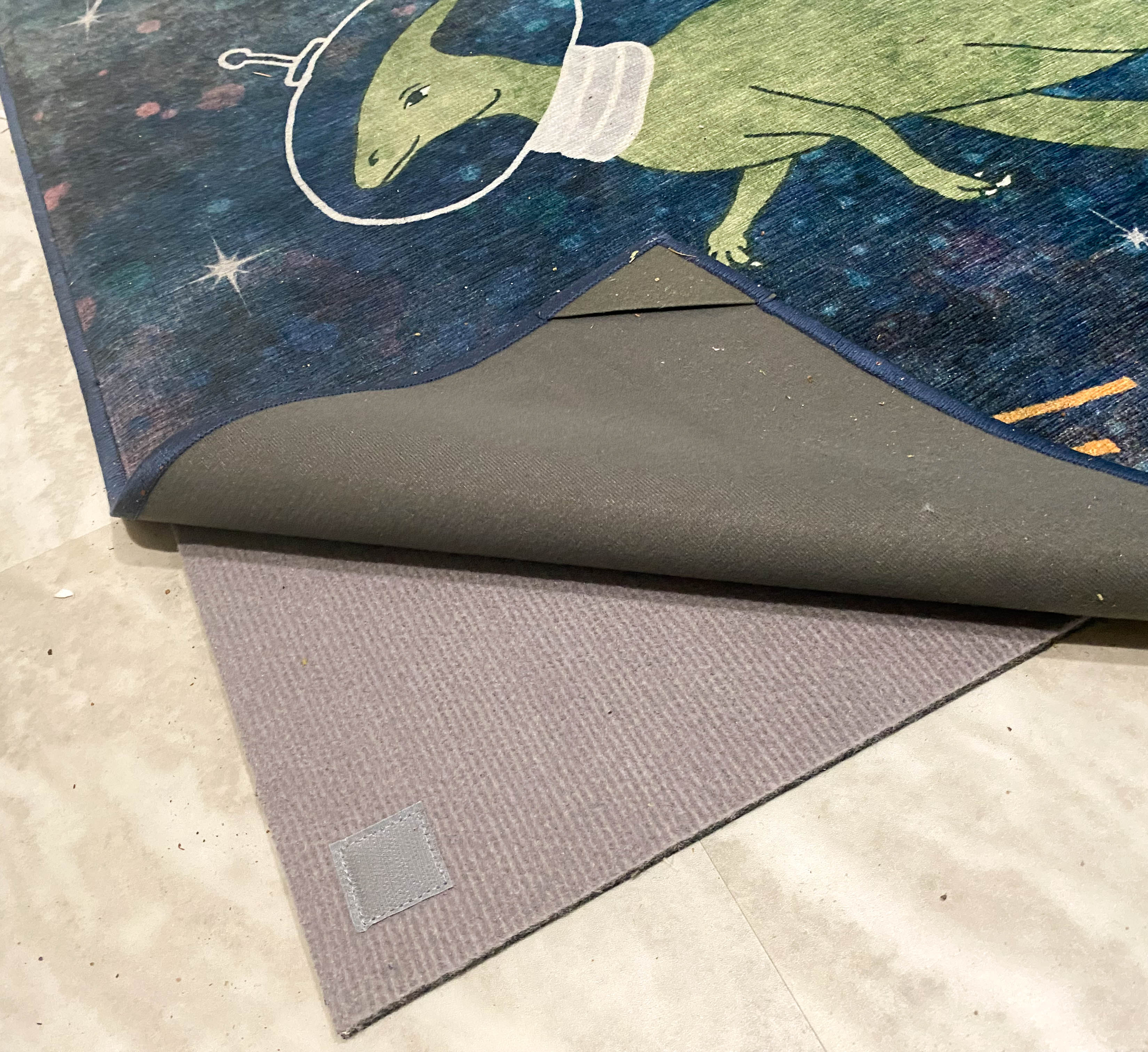 They're also non-slip so you don't have to worry much about slipping accidents! They have this two-piece system where a non-slip rug pad keeps the lightweight washable piece in place. Can you see from the photo that the cover extends over the pad? That's how it works.
Each piece is also made to order so you get one that's especially made for you, each and every time you order!
We really loved this rug from Ruggable! It's functional yet it also adds life to the room, thanks to its beautiful design! My kids loved it because of those space dinosaurs but I personally loved it because it's nice and easy to clean (which I know a lot of moms can also relate to!). The material is also high-quality and I feel like it won't get worn out easily. As I mentioned – we have washed it, and it worked fine. I'm not entirely sure if a very large rug would work in a washing machine with an agitator, so consider that, too. We are loving our living space again because of this rug – and I cannot wait for the holidays, because I'm so getting a Christmas cover to mix it up for the seasons. (Team Orange, Halloween designs are out now!)
If you're looking for a rug to brighten up your space, Ruggable is surely something you need to check out! Whether it's for you or your kids, they definitely have a design ready for you and the space you need it for. They also have a variety of sizes and shapes that you can choose from!
What do you think of Ruggable?