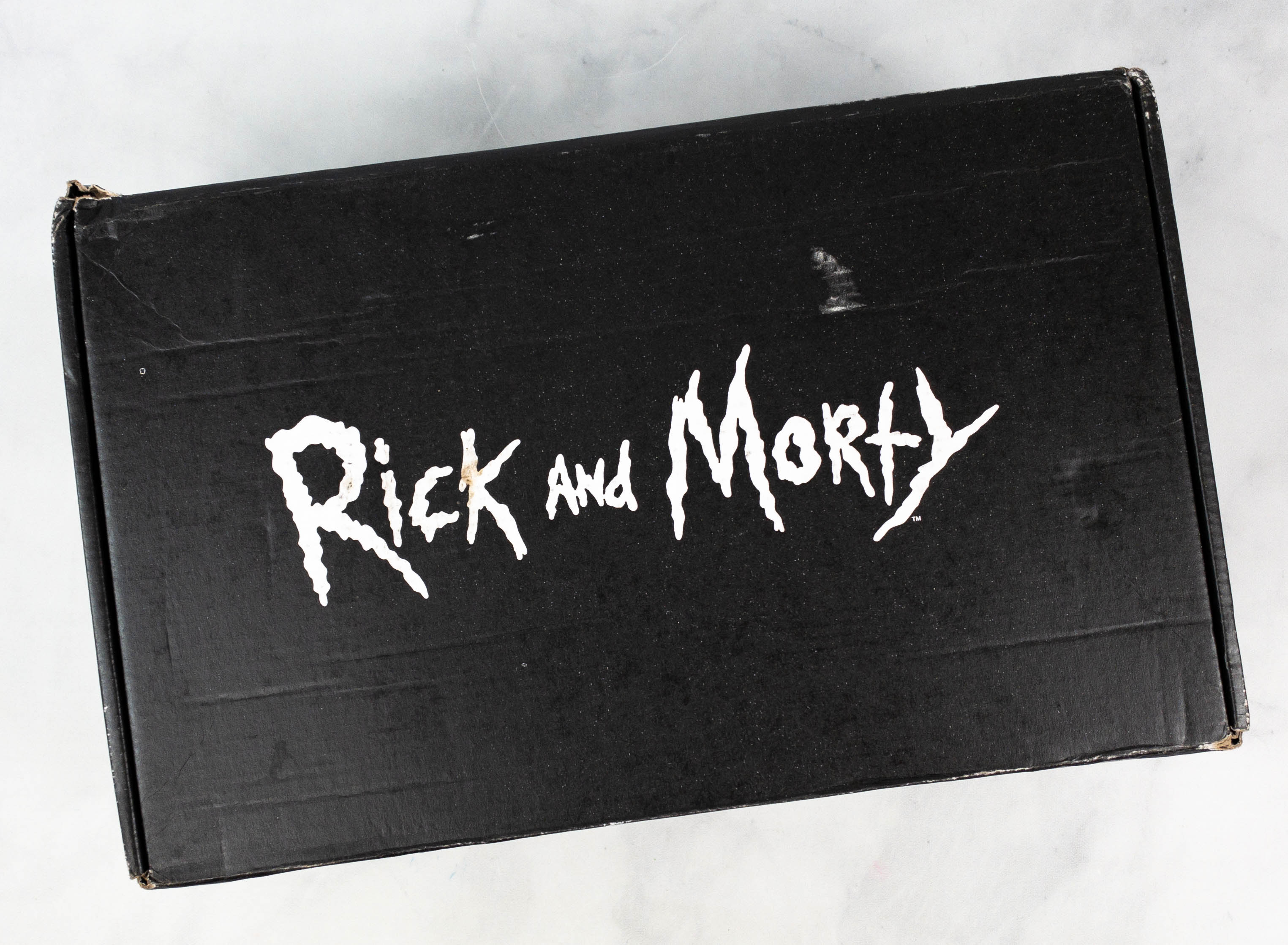 Rick and Morty Crate is a Loot Crate subscription for geeks that sends collectibles, apparel, and gears from the world of Rick and Morty! This subscription is $39.99 + $5 S&H U.S. per quarter (varies international shipping)!
DEAL: Save 15% on your first box! Use coupon code HELLOSUBSCRIPTION15.
The items arrived in a black box, with Ricky and Morty drawings inside!
There's an included card with a QR code that will take you to the box's virtual insert. This month's theme is FAR-AWAY VIBES!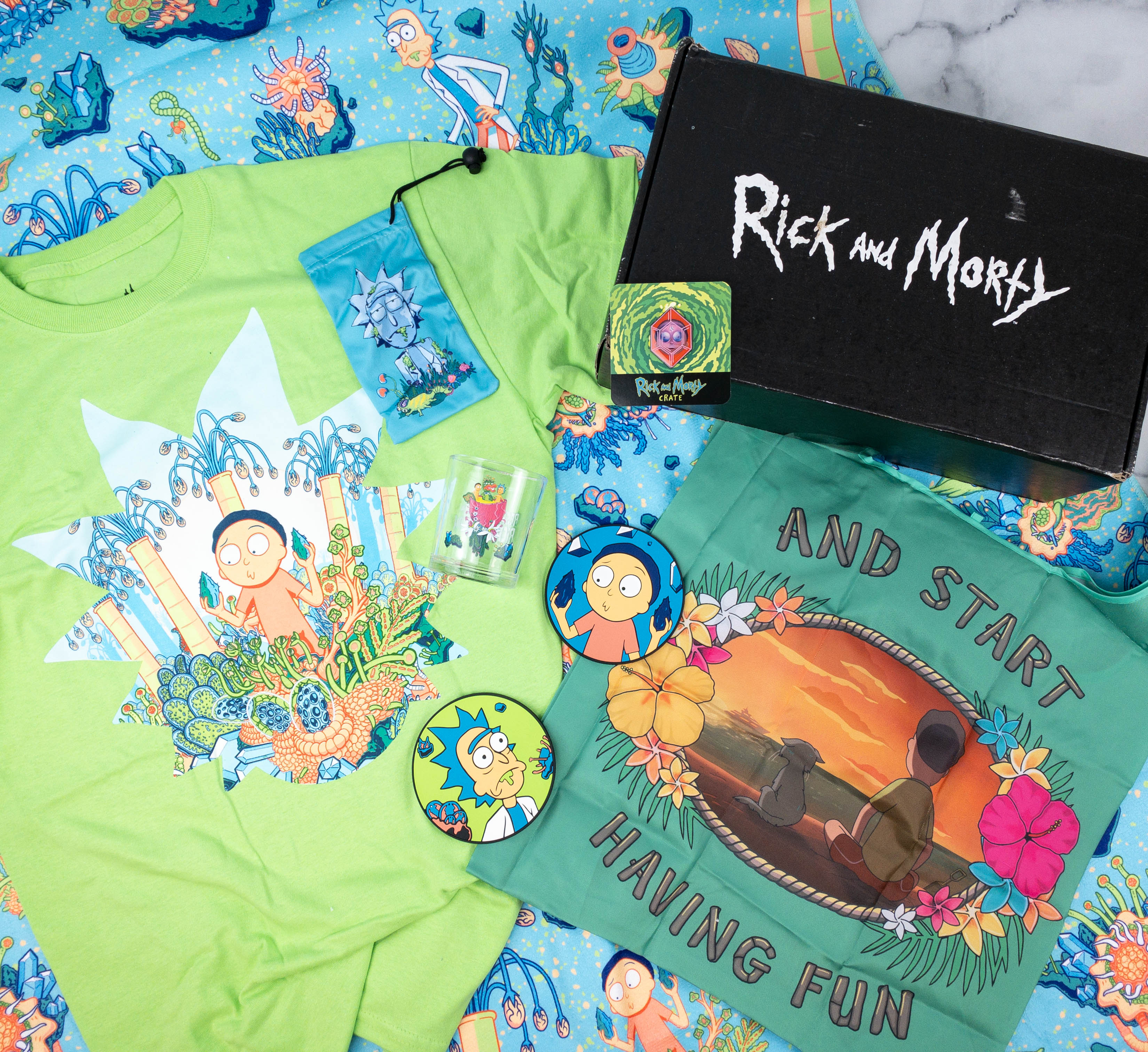 Everything in my box!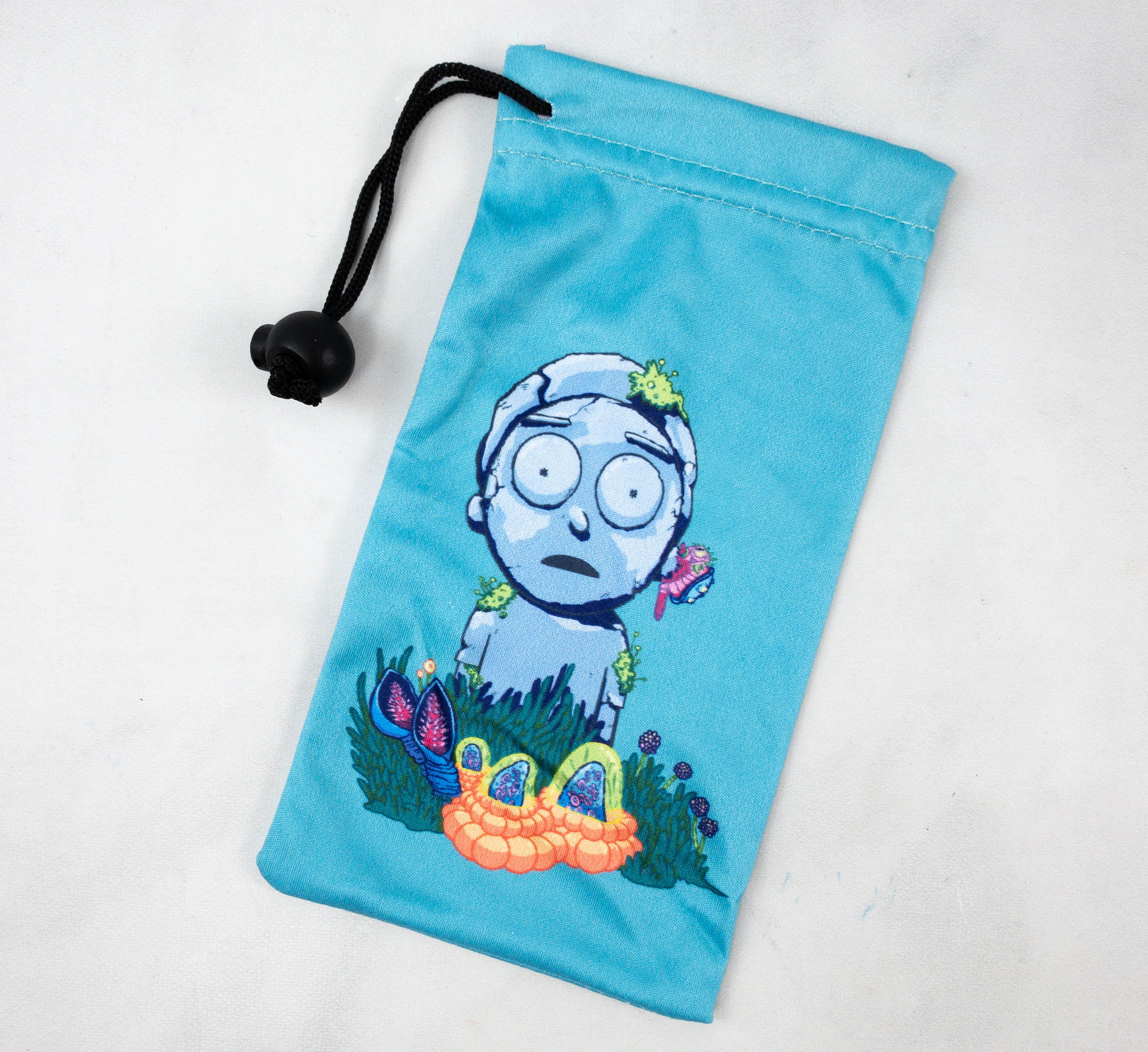 Pouch. This multi-use pouch features a different design on each side. The first side shows Morty Smith with his iconic surprised reaction.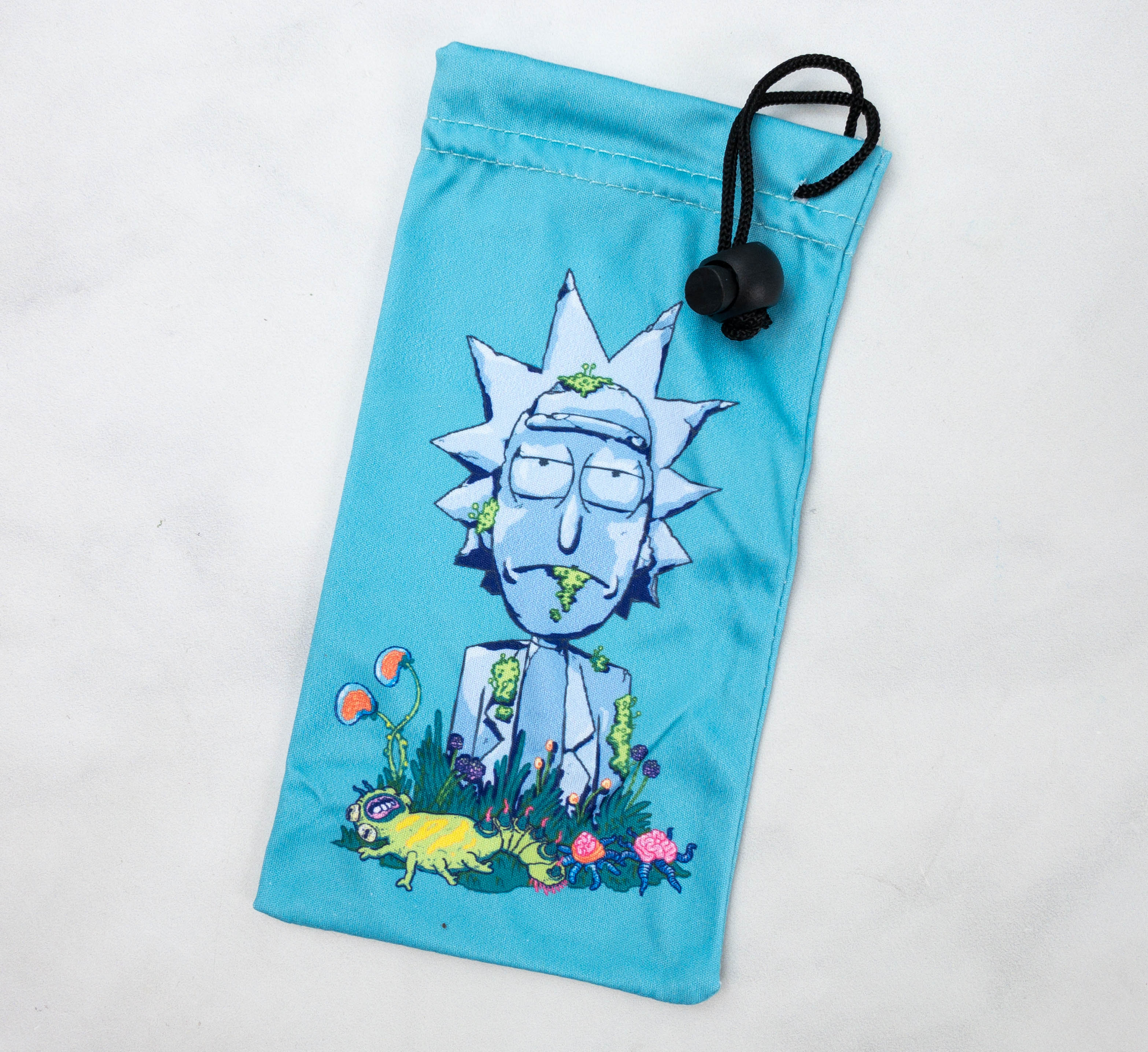 The other side has the genius scientist, Rick Sanchez! It even has a drawstring closure so you can secure any item you will put inside.
Coaster Set. Next up is a set of coasters with colorful illustrations of Rick and Morty! These coasters help protect any flat surface from the moisture or the heat of your drink.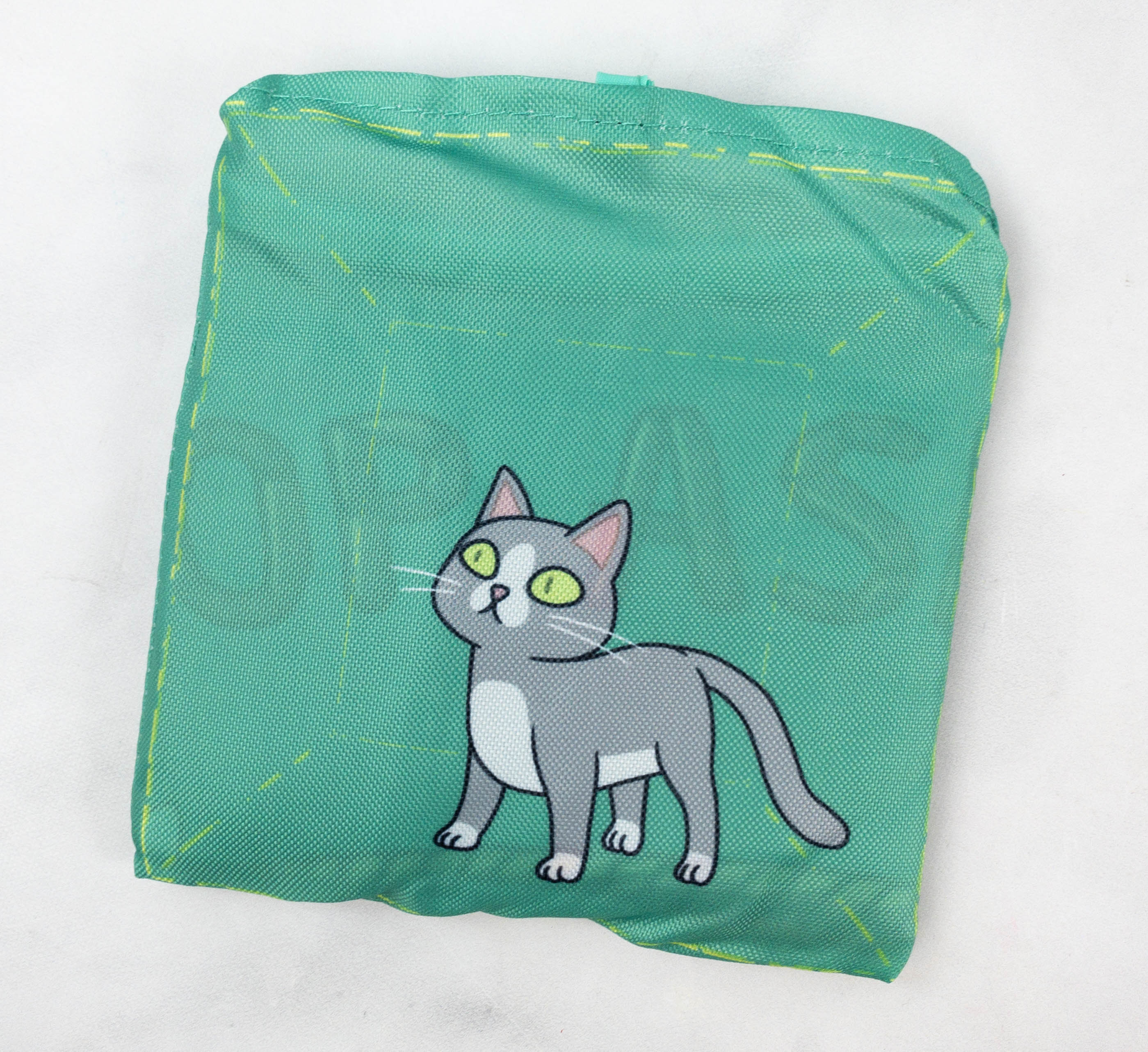 Tote Bag. Here's a useful tote bag with a reference from one of the most intriguing episodes of Rick and Morty! The design includes Jerry Smith and the cat that repeatedly says the words "stop asking questions and just have fun". It's foldable, so it's easy to store when not in use.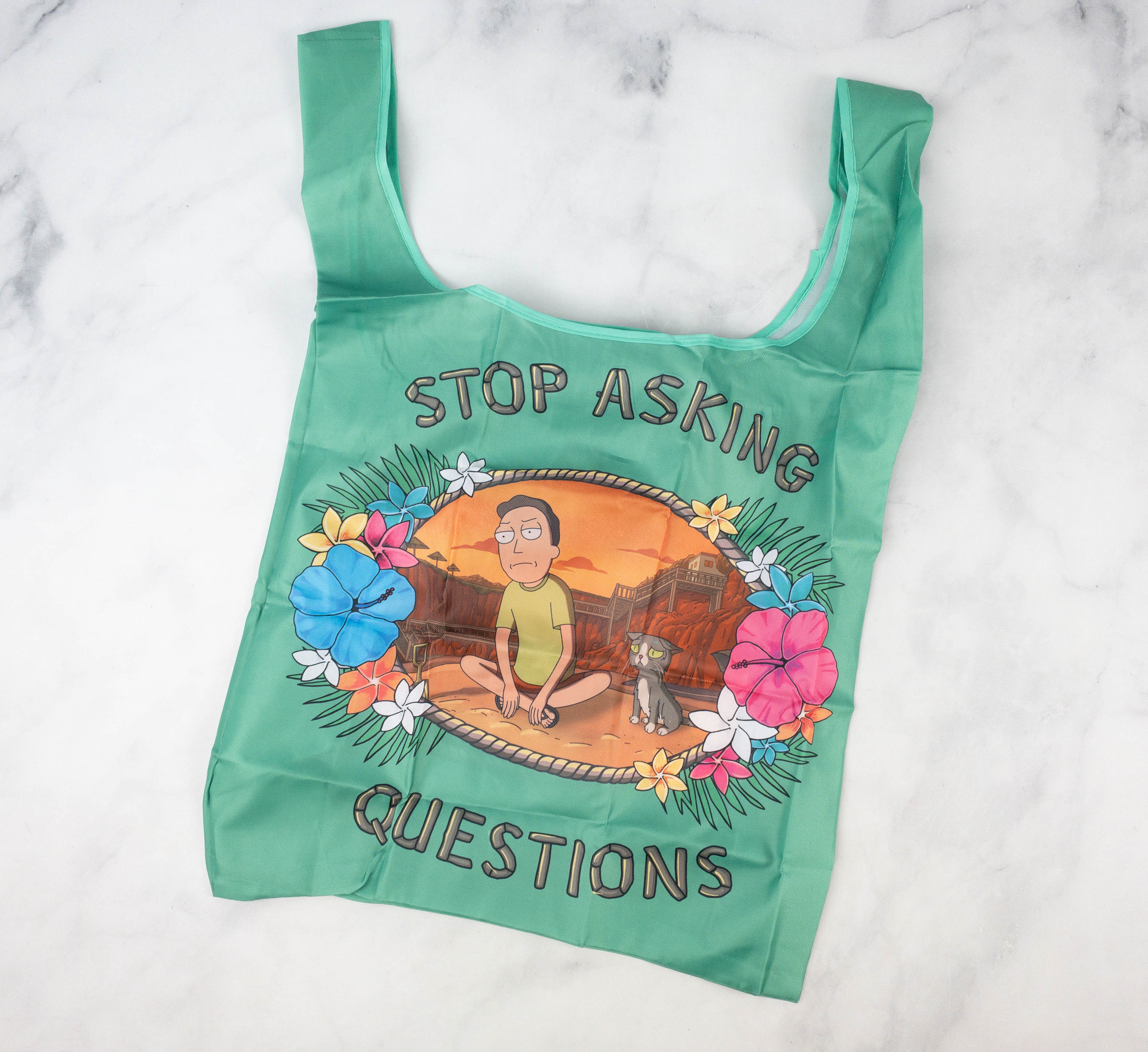 This is what the bag looks like when unfolded. It features Jerry and the mysterious Talking Cat on the beaches of Florida.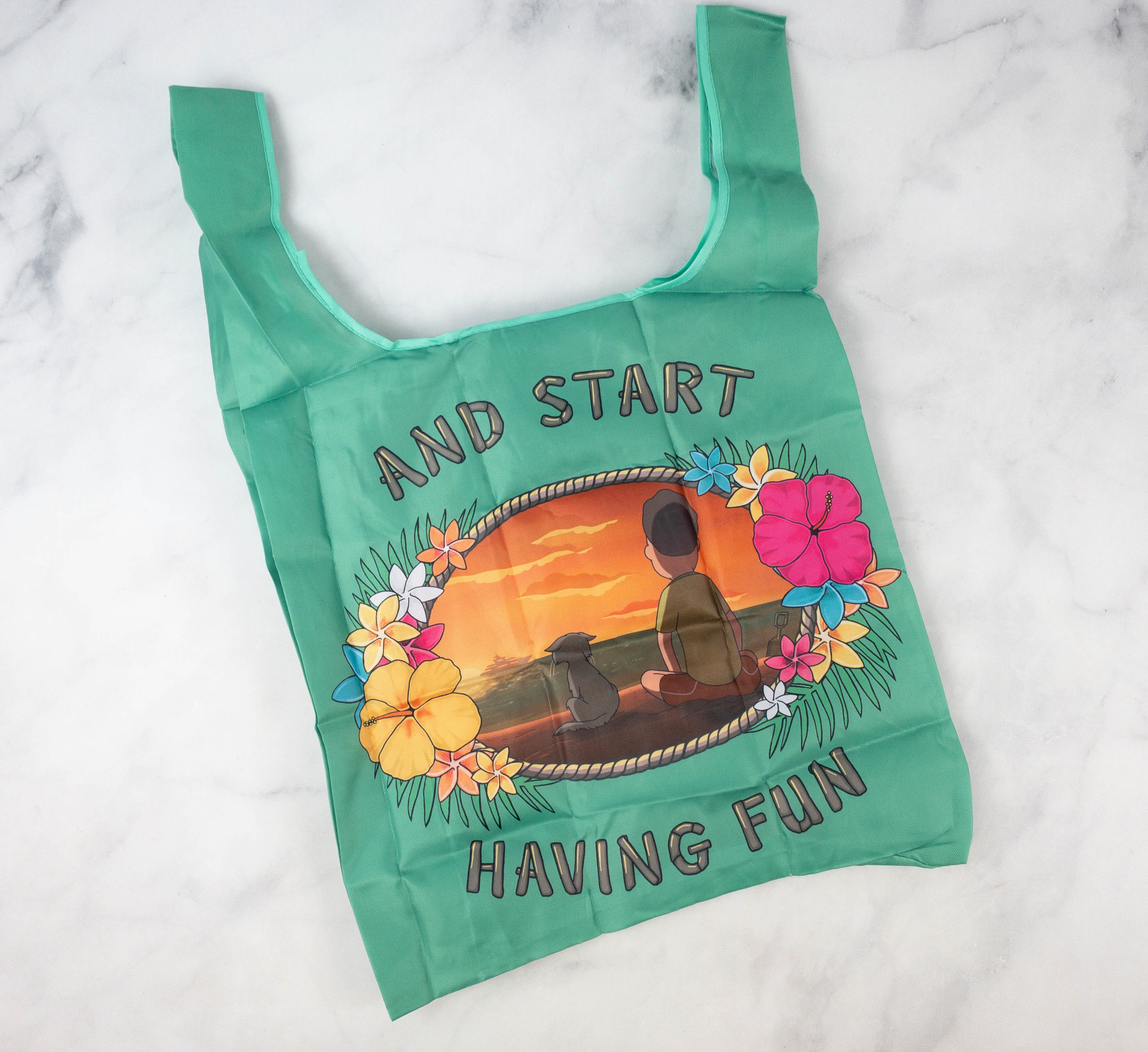 Featured at the back is a different view of the characters watching the sunset.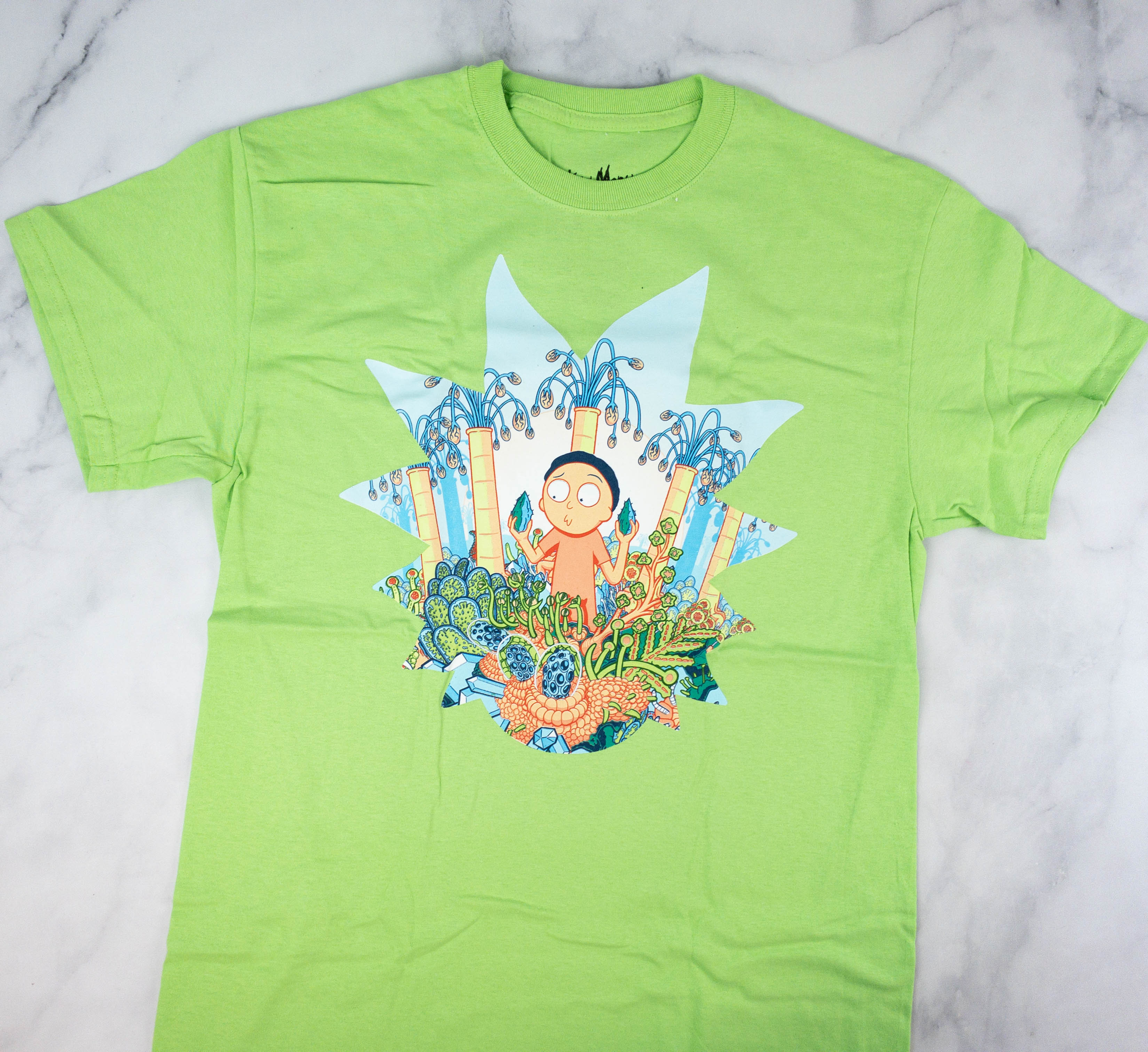 Rickanical Tee. Of course, the box includes a wearable! It's a light green t-shirt with a print featuring Morty in Anatomy Park.
Morty looks really amazed while he explored the Alveoli Forest! The illustration is well-detailed, and I also like the quality of the print.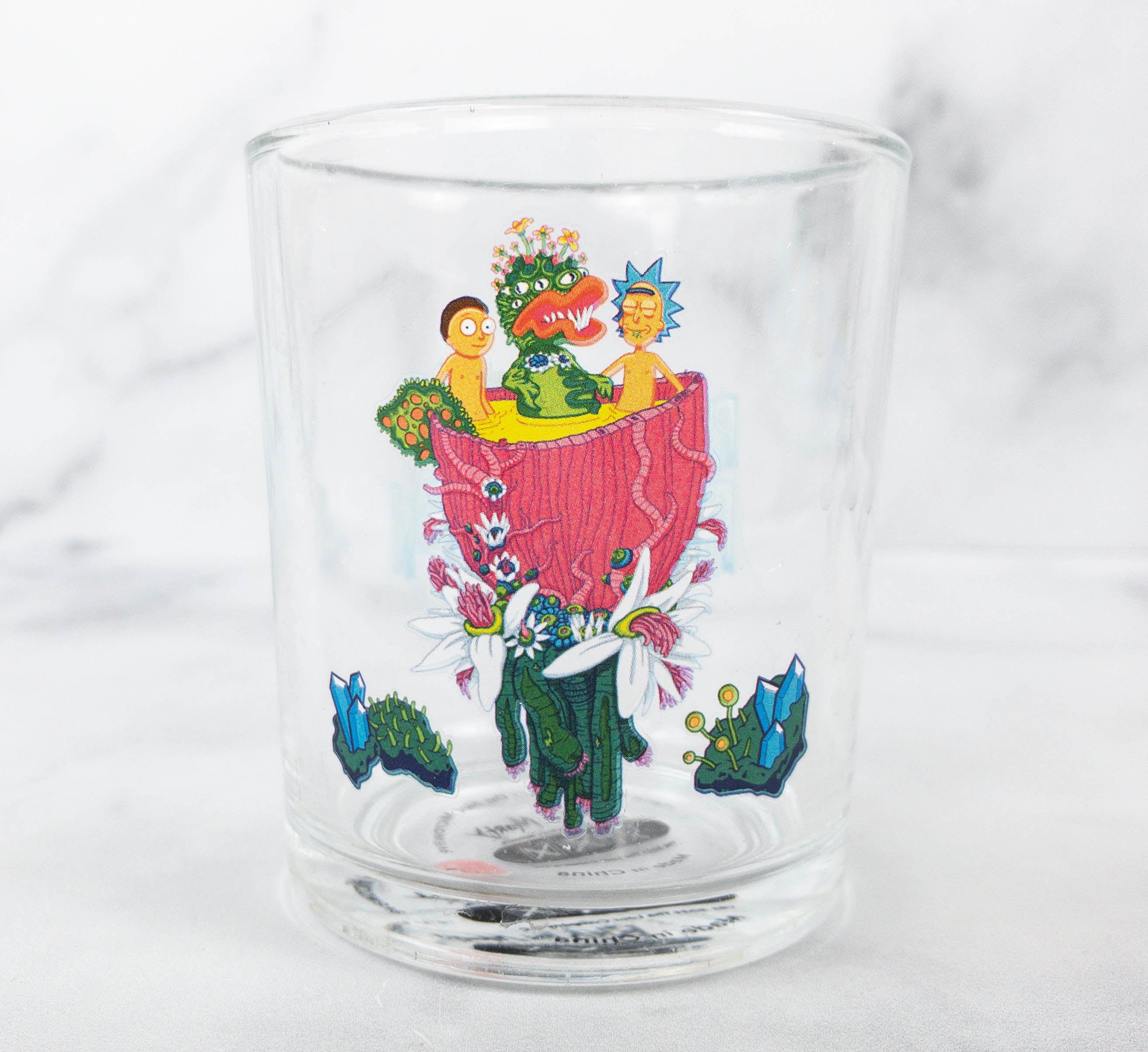 Rick and Morty Juice Glass. Another cool item in this month's box is a juice glass with an illustration of Rick and Morty enjoying a dip!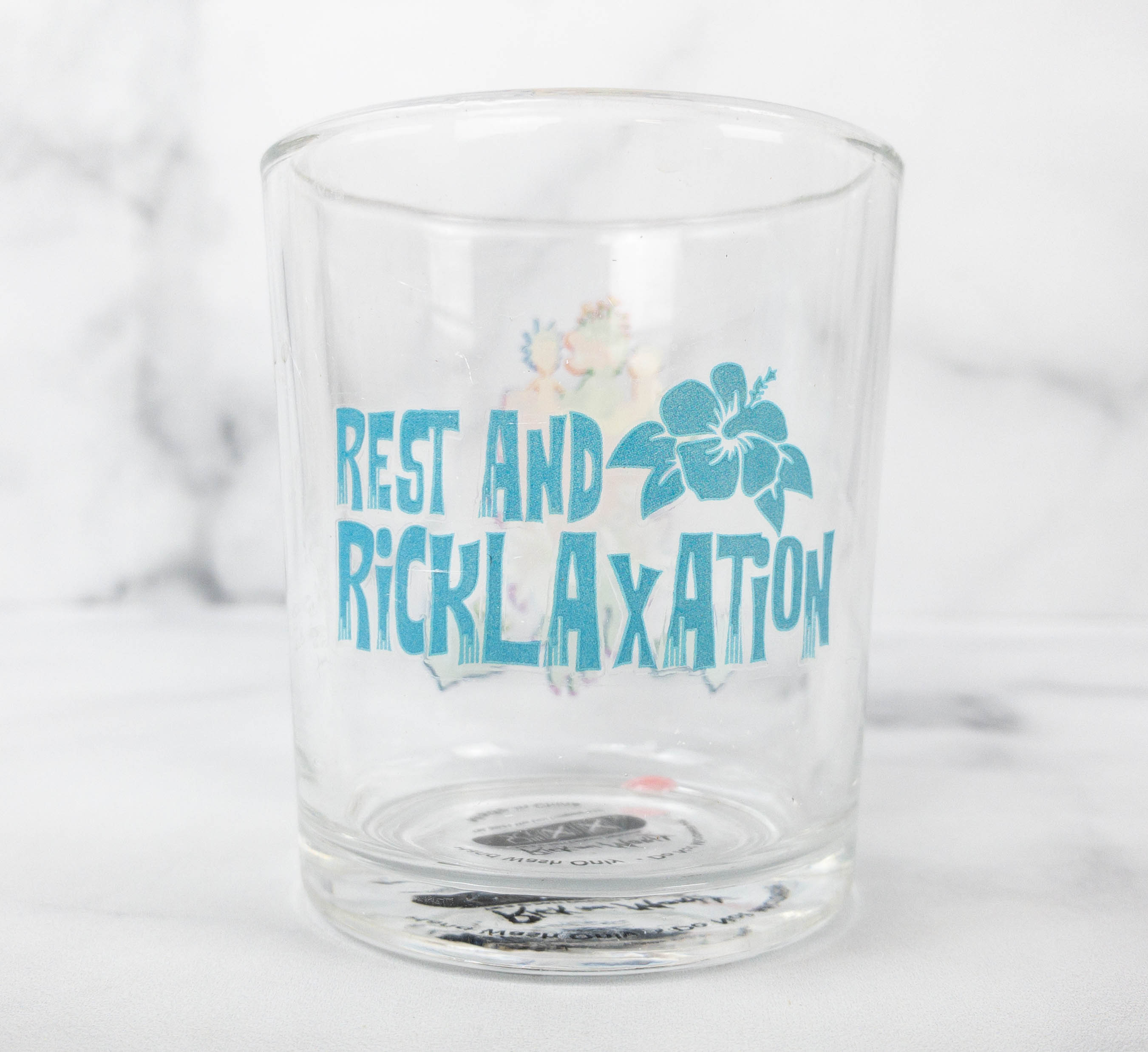 The other side made me chuckle a bit. It says "REST AND RICKLAXATION"!
Beach Blanket. It's an awesome beach blanket that's perfect for summer! The base color is blue, and it's filled with scenes from Anatomy Park all over.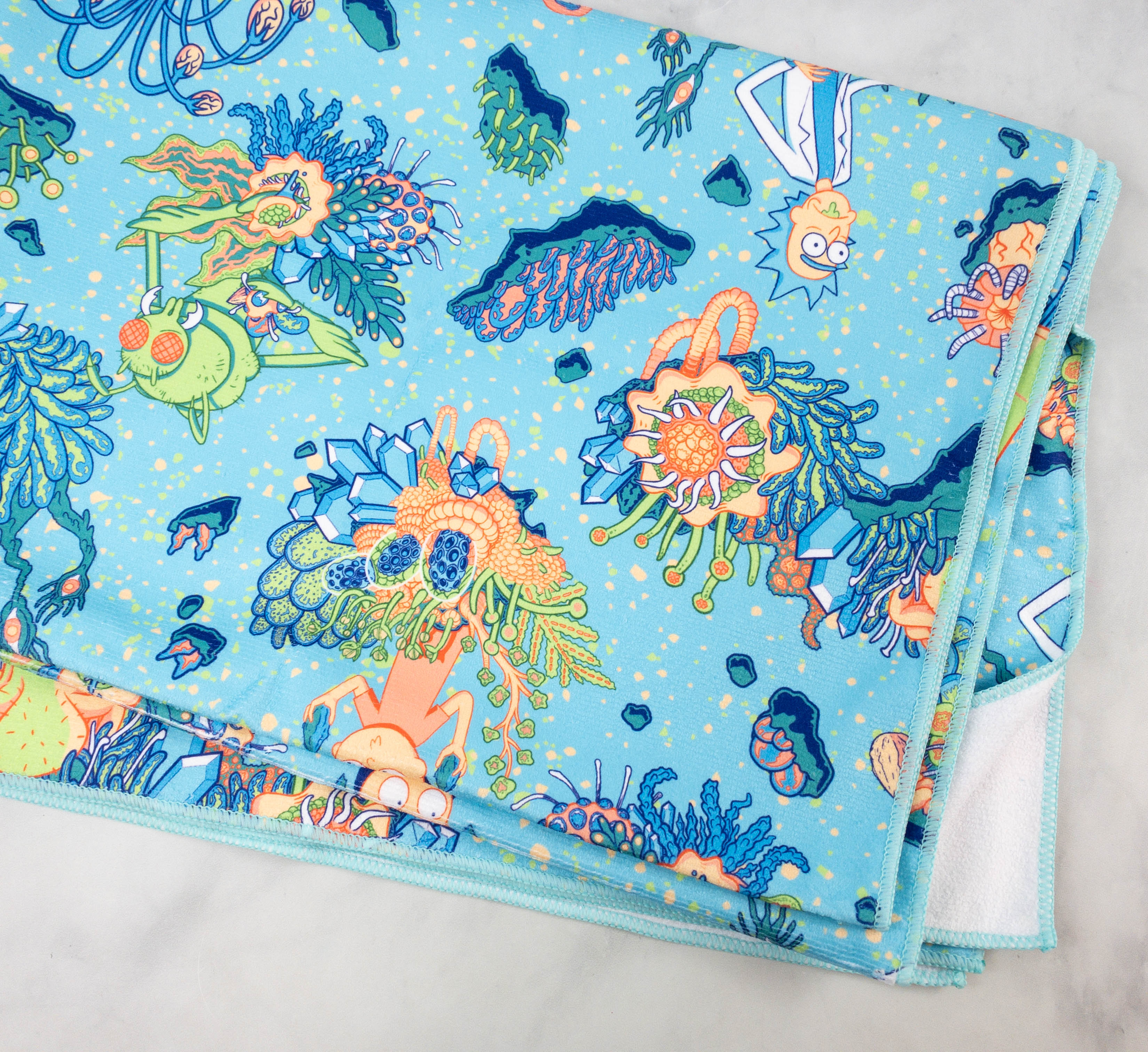 I like the fabric because it's light and smooth!
It's another fun box filled with Rick and Morty merchandise! This time, the items feature the duo on different far-away adventures. My favorite is the glass and the coaster set because I can use them together to enjoy a drink while re-watching my favorite Rick and Morty episodes. I also like the t-shirt and the beach blanket! For Rick and Morty fans and collectors, this box would make a nice monthly treat, as everything is licensed and exclusive to subscribers!
What do you think of the Rick and Morty Crate?