Raddish is a monthly kids' activity box centering around food and cooking! Designed for kids 4 to 14+, each themed box will include 3 illustrated recipe guides, 3 culinary skill cards, a creative kitchen project, kid-friendly tools and collectibles such as Table Talk cards, a culinary tool, and an iron-on Raddish patch. Themes range from Seasonal Spotlights to Global Cuisine and Creative Cookery to Holiday Celebrations. Although the ingredients are not included, they email you a shopping list for each month's recipes before your kit is shipped. Raddish made the list in our 2020 and 2021 readers' choice picks of best subscription boxes for kids!
DEALS:
Get $15 off when you sign up for a 6 month subscription! Just use this link and use the coupon code ATHOME at checkout.
Get $20 off when you sign up for a 12 month subscription! Just use this link and use the coupon code CHEF20 at checkout.
PLUS Get a FREE apron with your first box when you sign up for a 6+ month subscription!
This kids cooking club offers a monthly membership for $24/month, a 6-month membership for an upfront payment of $132 ($22/month), and a 12-month membership for an upfront payment of $240 ($20/month). For those who are getting the 6 and 12-month memberships, expect a free apron in your box.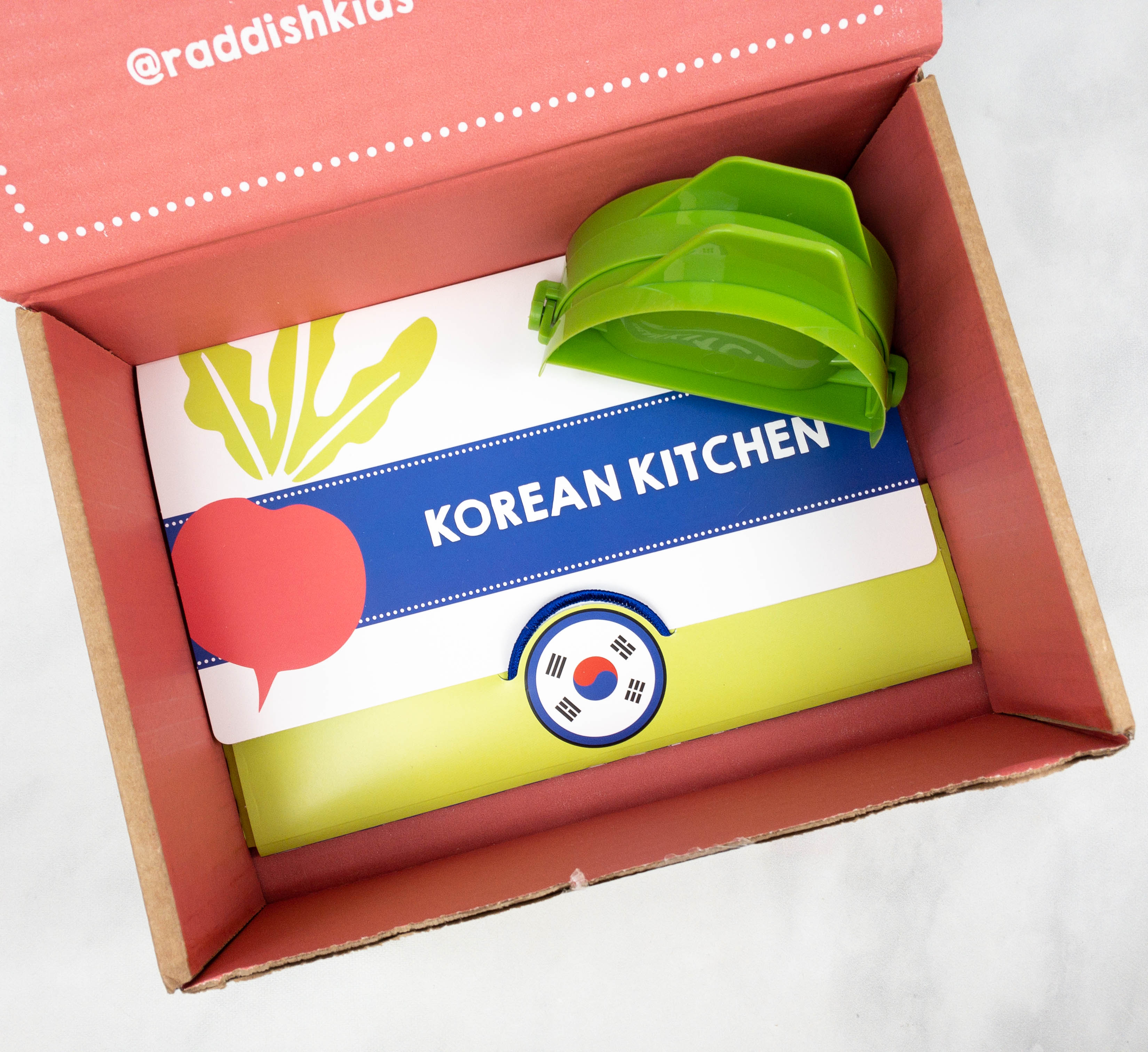 This month's theme is KOREAN KITCHEN!
Inside the envelope are small cards containing some culinary skill lessons and guides with fun and exciting activities.
They also have bonus content on their website, called Bonus Bites, which includes a Spotify playlist that the kids can listen to while cooking, dietary modifications for the recipes in the box, and even lesson plans to accompany the kit.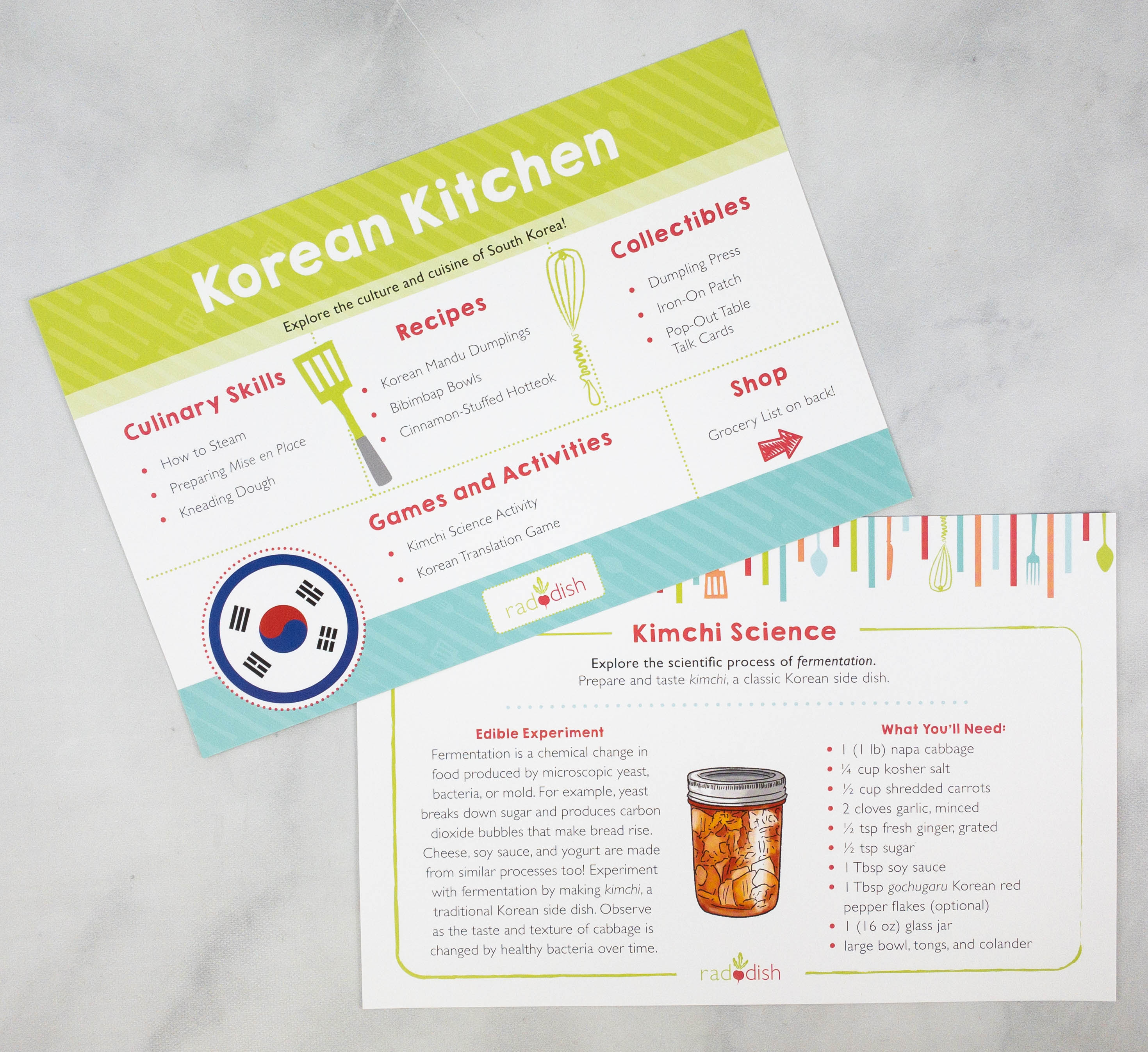 These cards contains all the information you need to know about this month's box.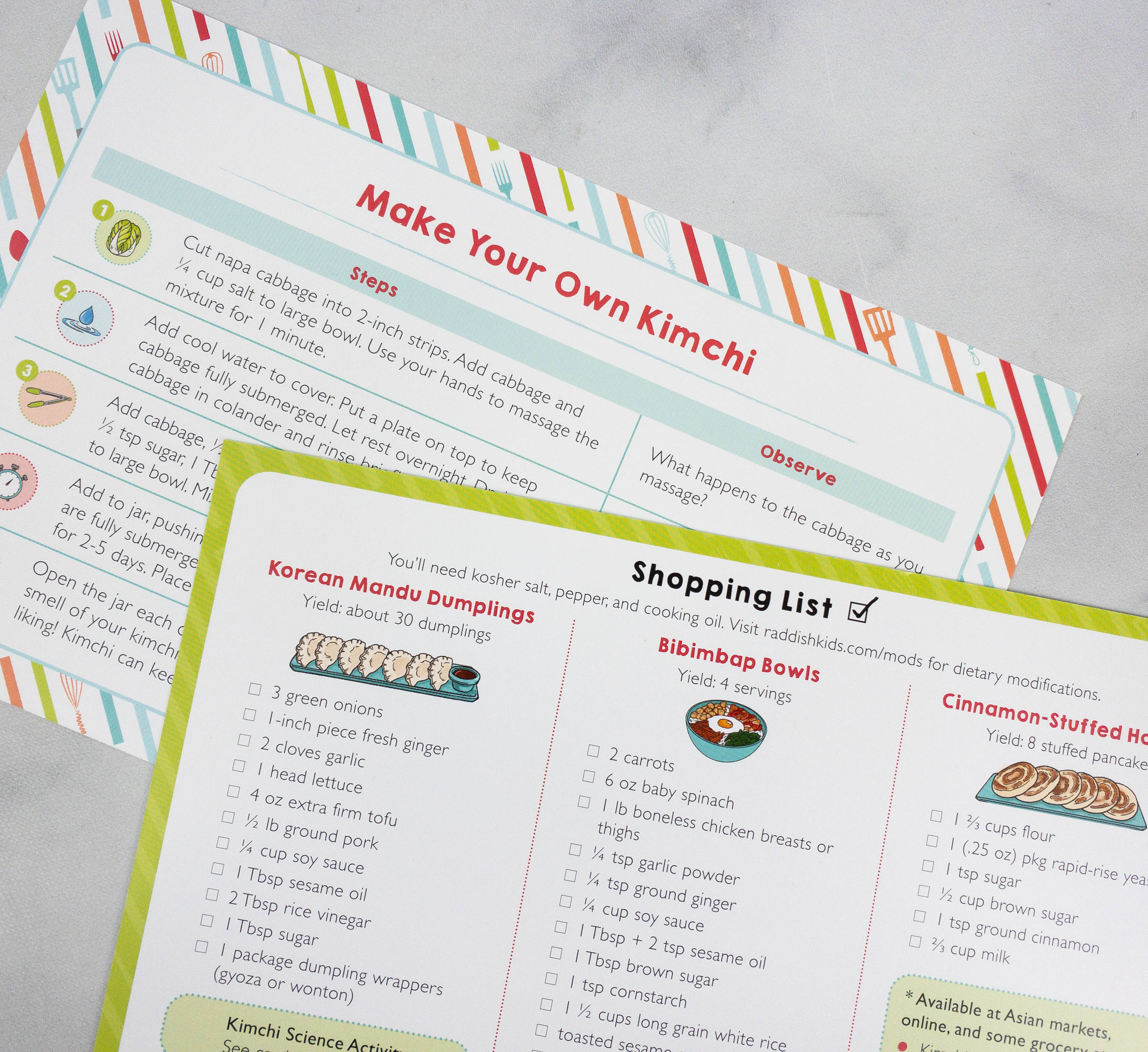 The back of the card provides a complete grocery list for all the featured recipes this month. The recipes are Korean Mandu Dumplings, Bibimbap Bowls, and Cinnamon-Stuffed Hotteok.
Each box also includes exclusive Table Talk conversation starter cards. The cards contain questions for a great table talk conversation. They come in a sheet and you can easily tear them down.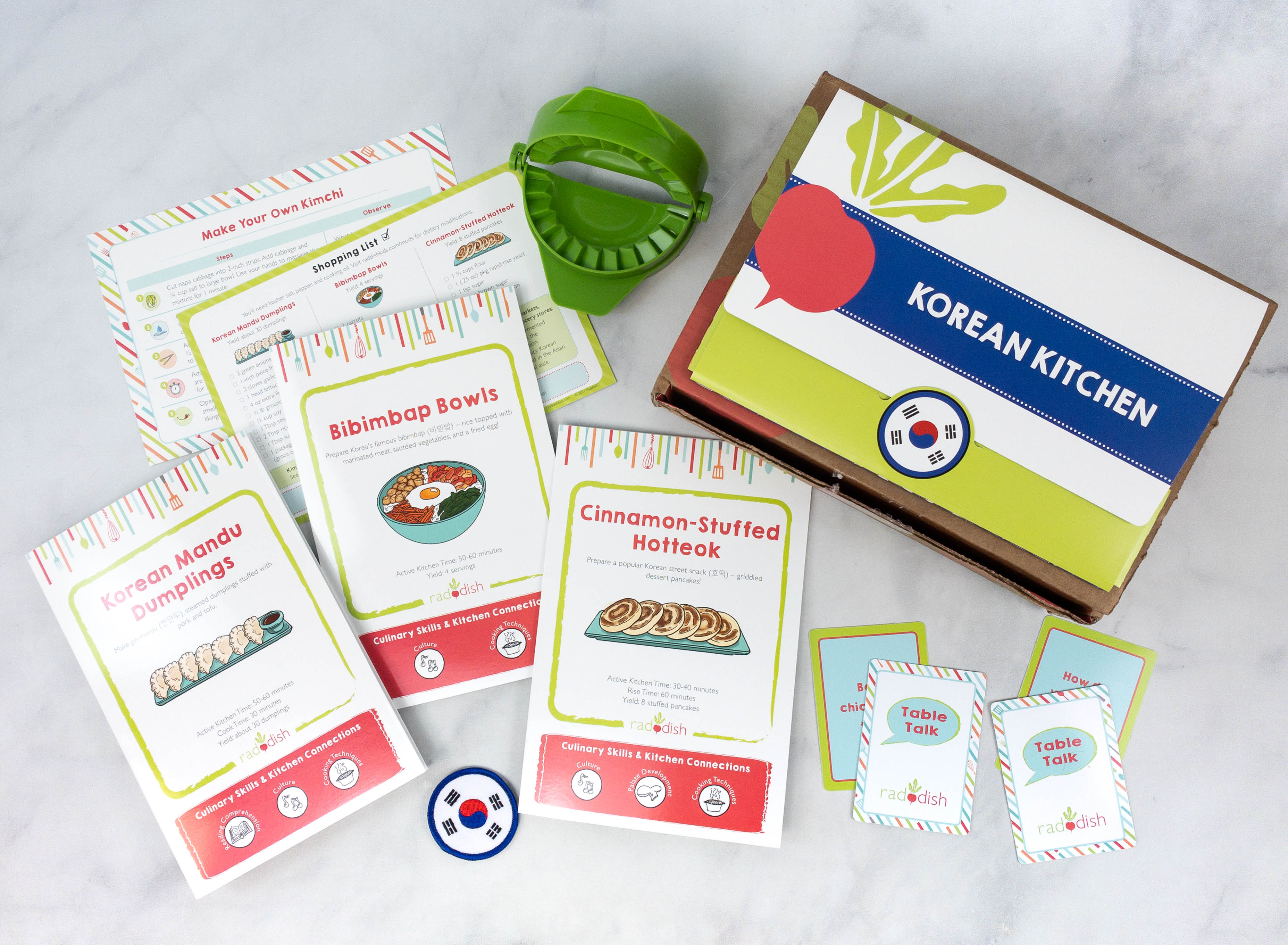 Everything in our August 2021 box!
The patch represents this month's theme! It features the flag of Korea.
This month's featured tool is a Dumpling Press.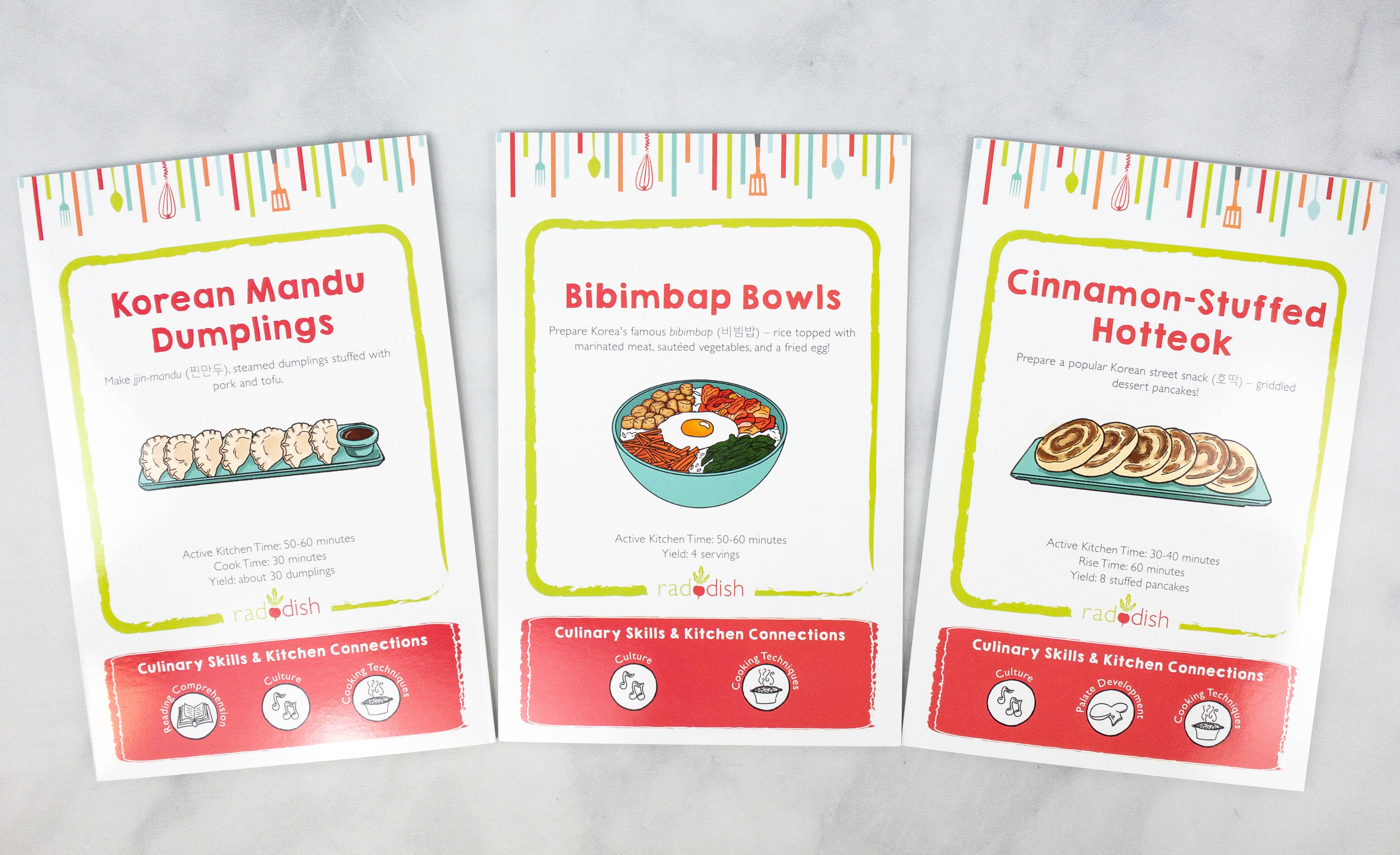 Here are this month's recipe guides!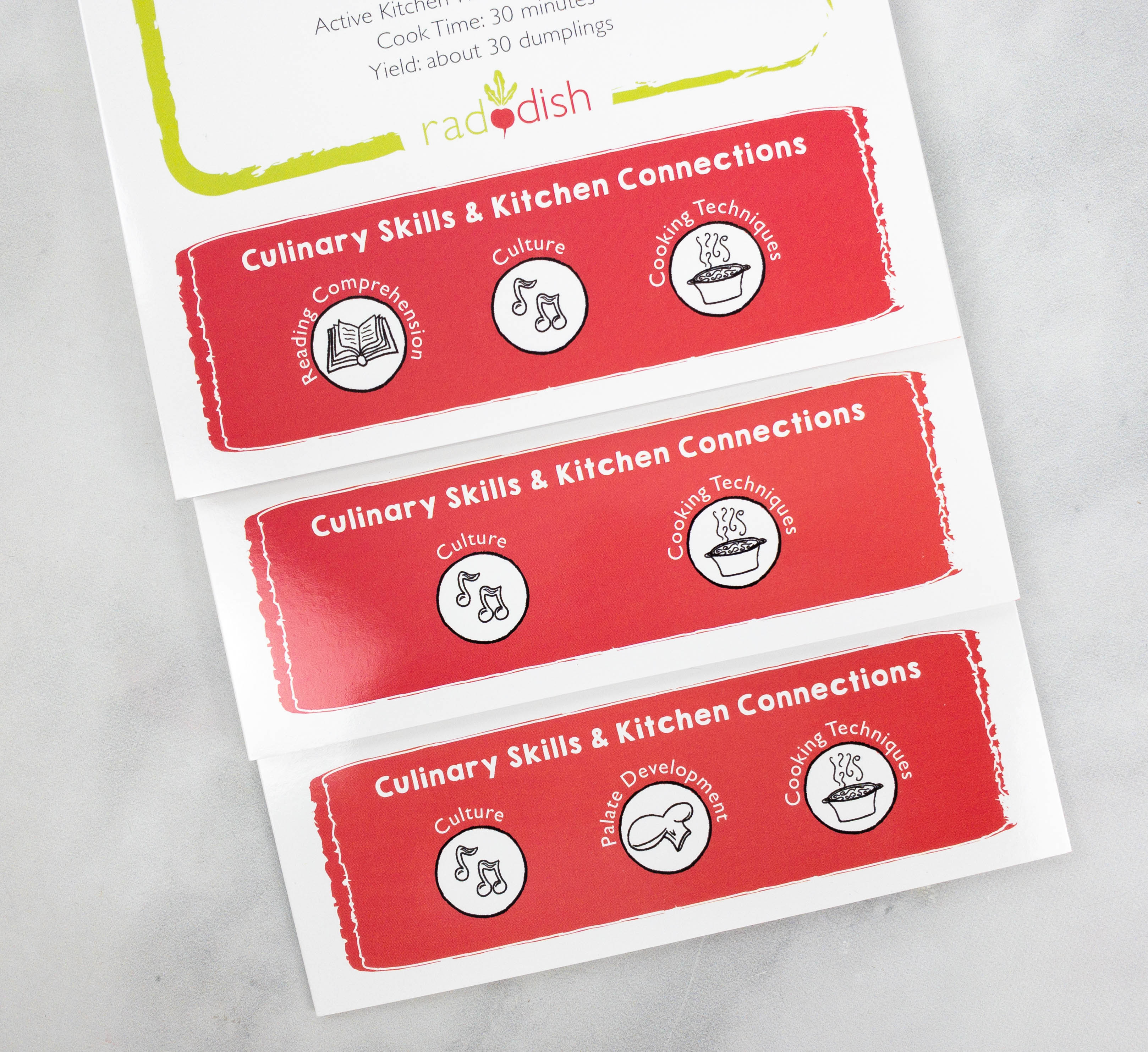 Each recipe has corresponding culinary skills and kitchen connections.
Korean Mandu Dumplings. The first Korean recipe is about making mandu, also known as dumplings. These delicious steamed dumplings are usually stuffed with pork and tofu!
Active Kitchen Time: 50-60 minutes

Cook Time: 30 minutes

Yield: 30 dumplings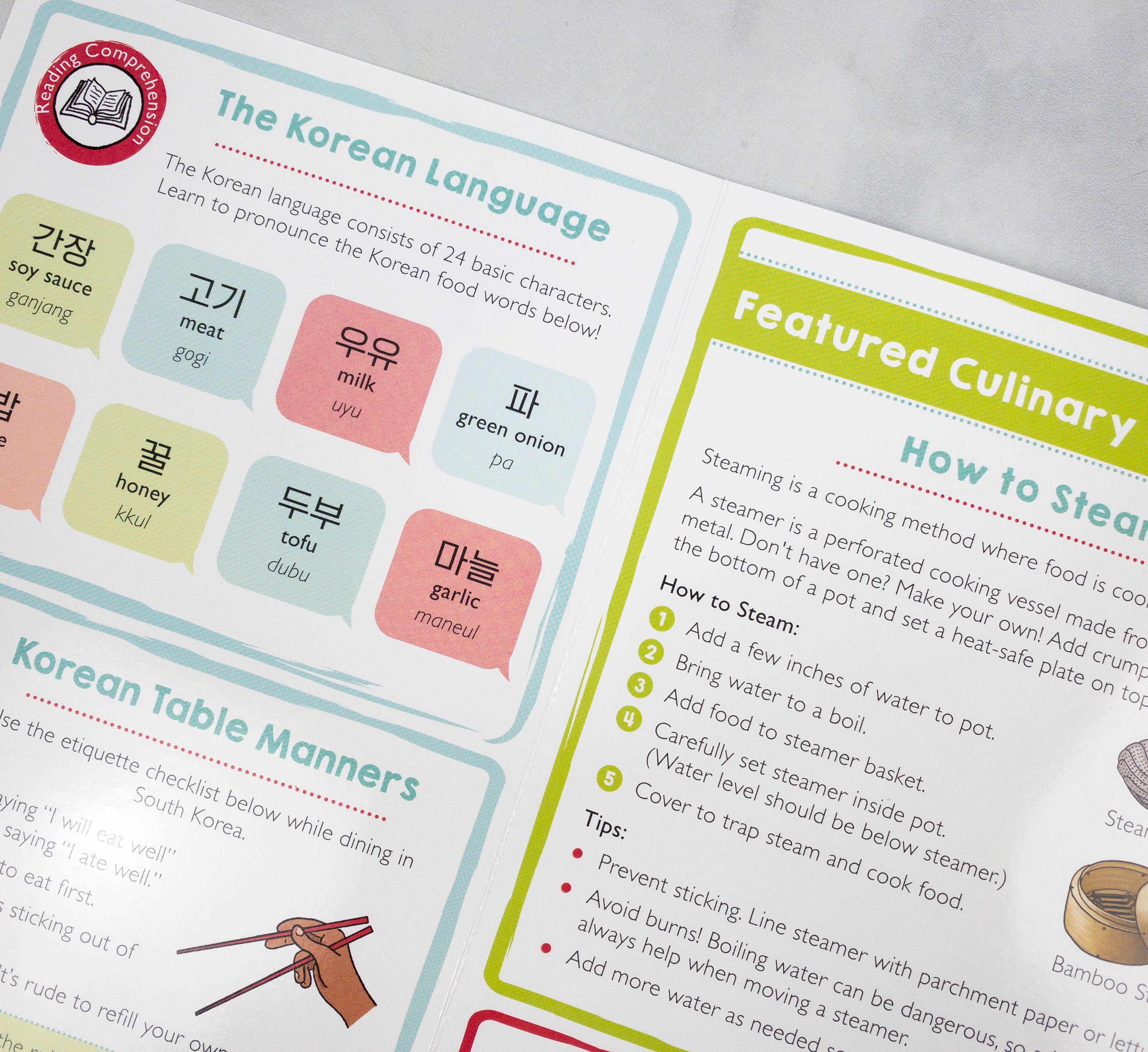 This part of the guide includes basic Korean vocabulary words related to food, as well as basic Korean table manners. For this recipe, the corresponding culinary skill is steaming! They shared tips on how to prevent sticking and avoid burns. There's also a step-by-step guide on how to steam food.
Of course, they also provided a list of the ingredients along with the tools needed. They included illustrations along with the recipe to make them easier to follow.
We have a big bummer to report: our grocery pickup order went out of stock on virtually everything we needed to make the dumplings. We just couldn't show them this month – but we have this saved to make later! It's the downside in living in a smaller area! We cannot wait to master this skill.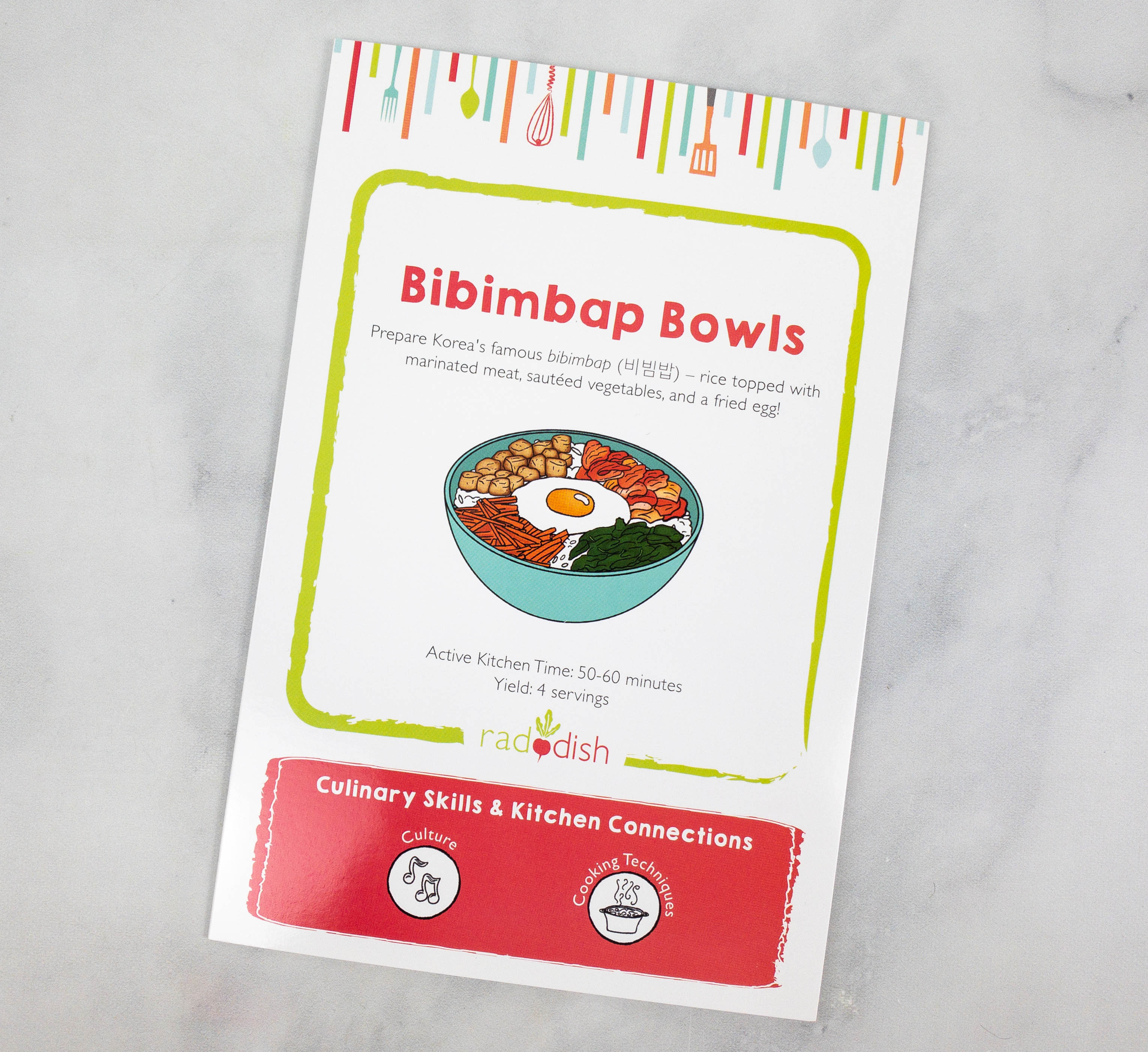 Bibimbap Bowls. The next recipe is a famous Korean dish called bibimbap. It's a rice meal topped with marinated meat, sautéed vegetables, and a fried egg.
Active Kitchen Time: 50-60 minutes

Yield: 4 servings
The culinary skill kids will learn from this recipe is preparing Mise en Place. It refers to having all your ingredients measured and prepared before you start cooking.
As always, the recipe booklet listed the ingredients and kitchen tools needed to prepare the dish!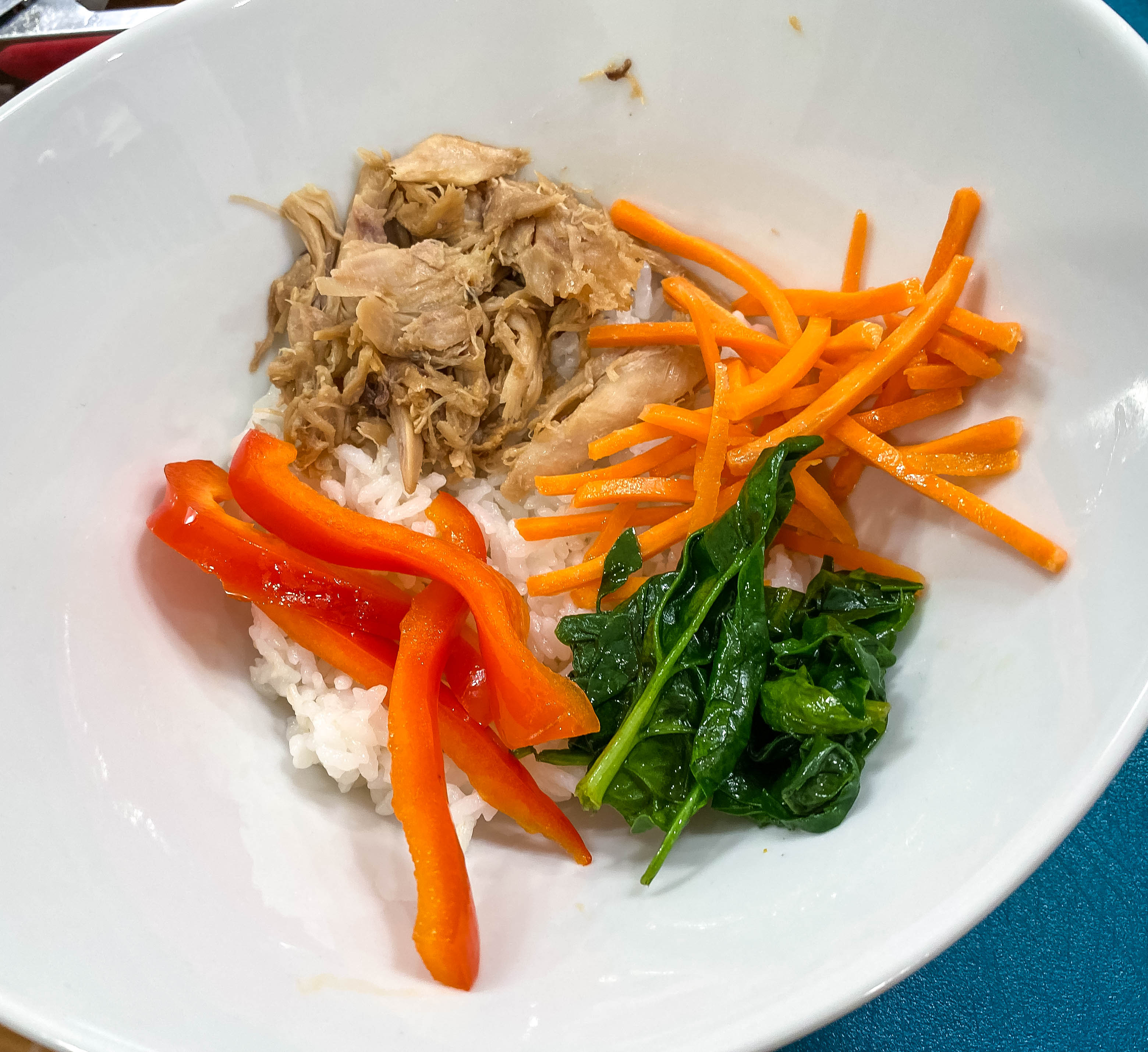 Assembling the vegetables and chicken on top of the rice is pretty easy for my kids. They created their own bibimbap in no time!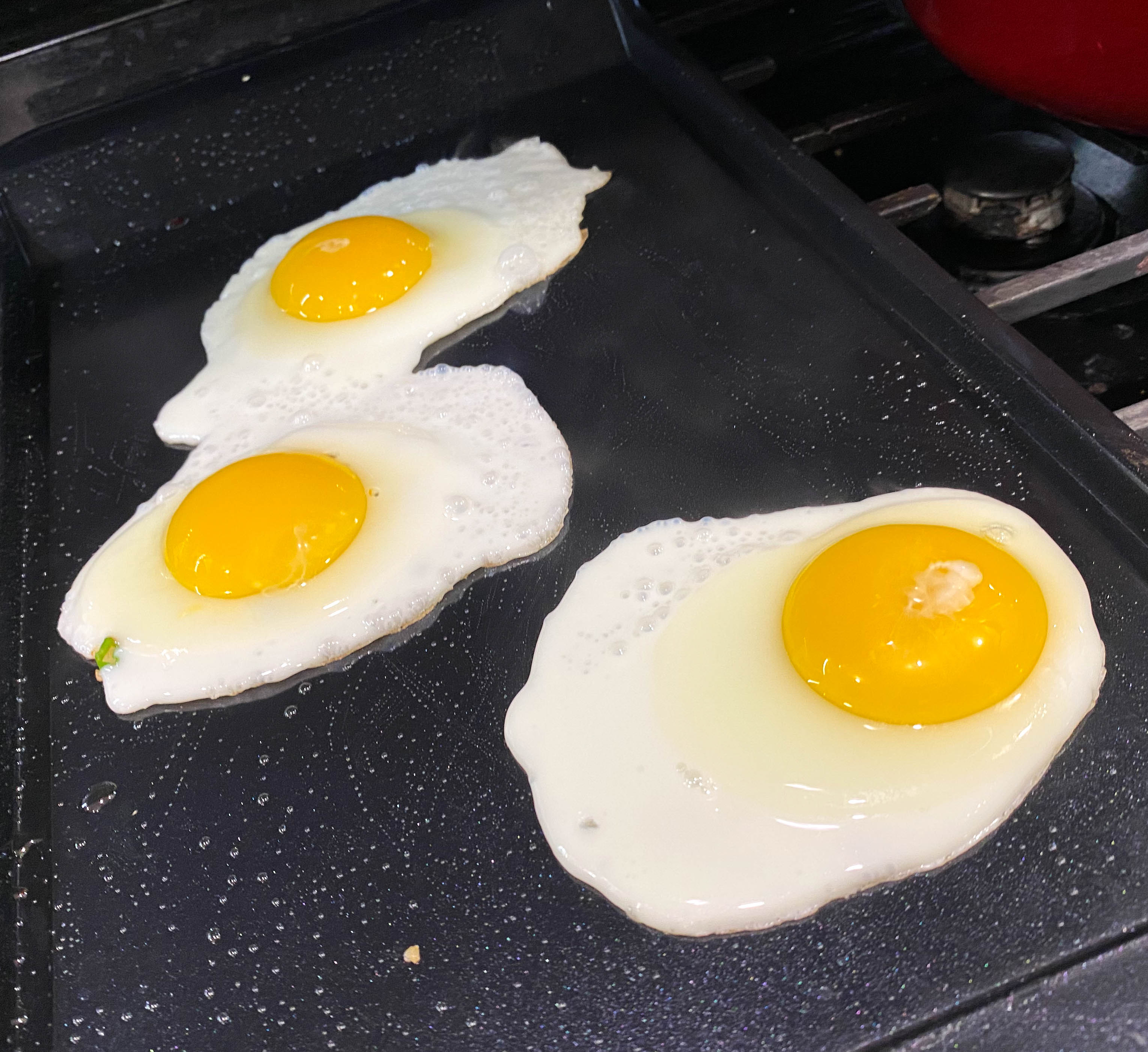 With the supervision of an adult, this recipe is also a good opportunity to teach kids how to fry a perfect sunny side up egg! Bibimbap is usually served with egg on top.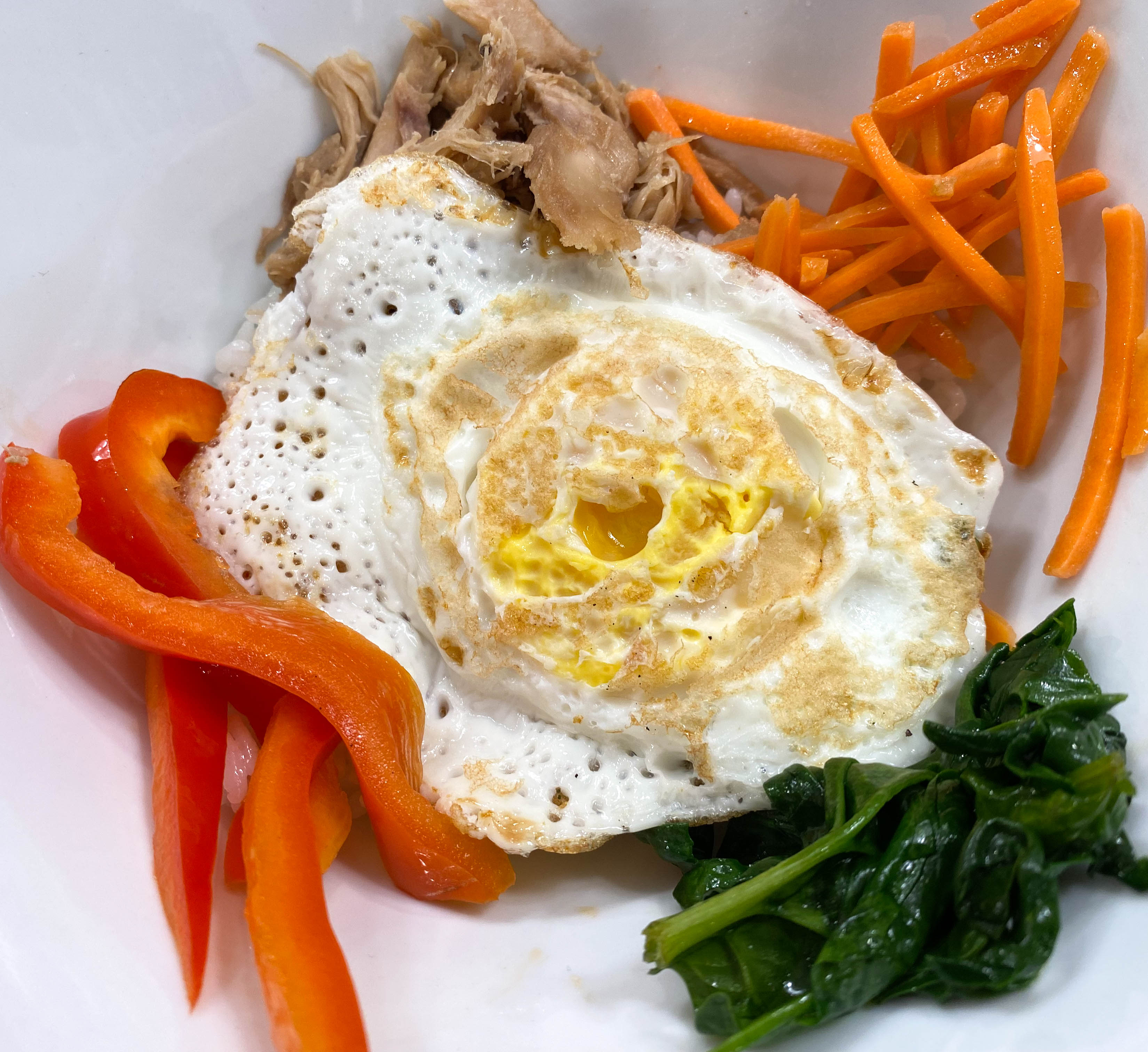 Here's the finished product. Bibimbap is definitely a healthy and filling meal! I didn't have any kimchi but I cut up some red bell peppers to balance the plate. Everything was gobbled up in no time!
Cinnamon-Stuffed Hotteok. The last recipe features a popular Korean street snack called hotteok, or griddled dessert pancakes!
Active Kitchen Time: 30 – 40 minutes

Rise Time: 60 minutes

Yield: 8 stuffed pancakes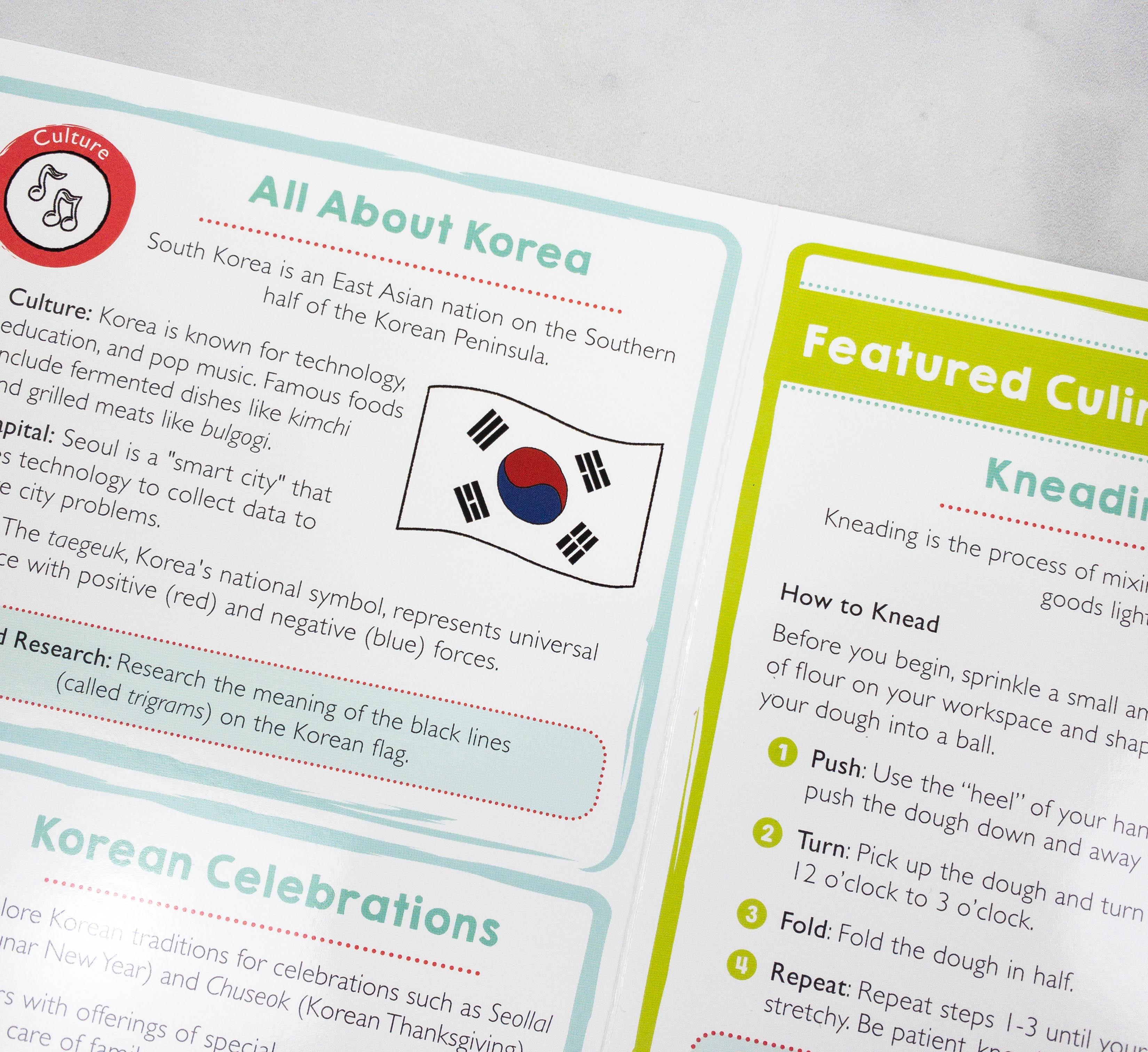 Inside are some information about Korea and their celebrations. The next page also discusses the corresponding culinary skill, kneading.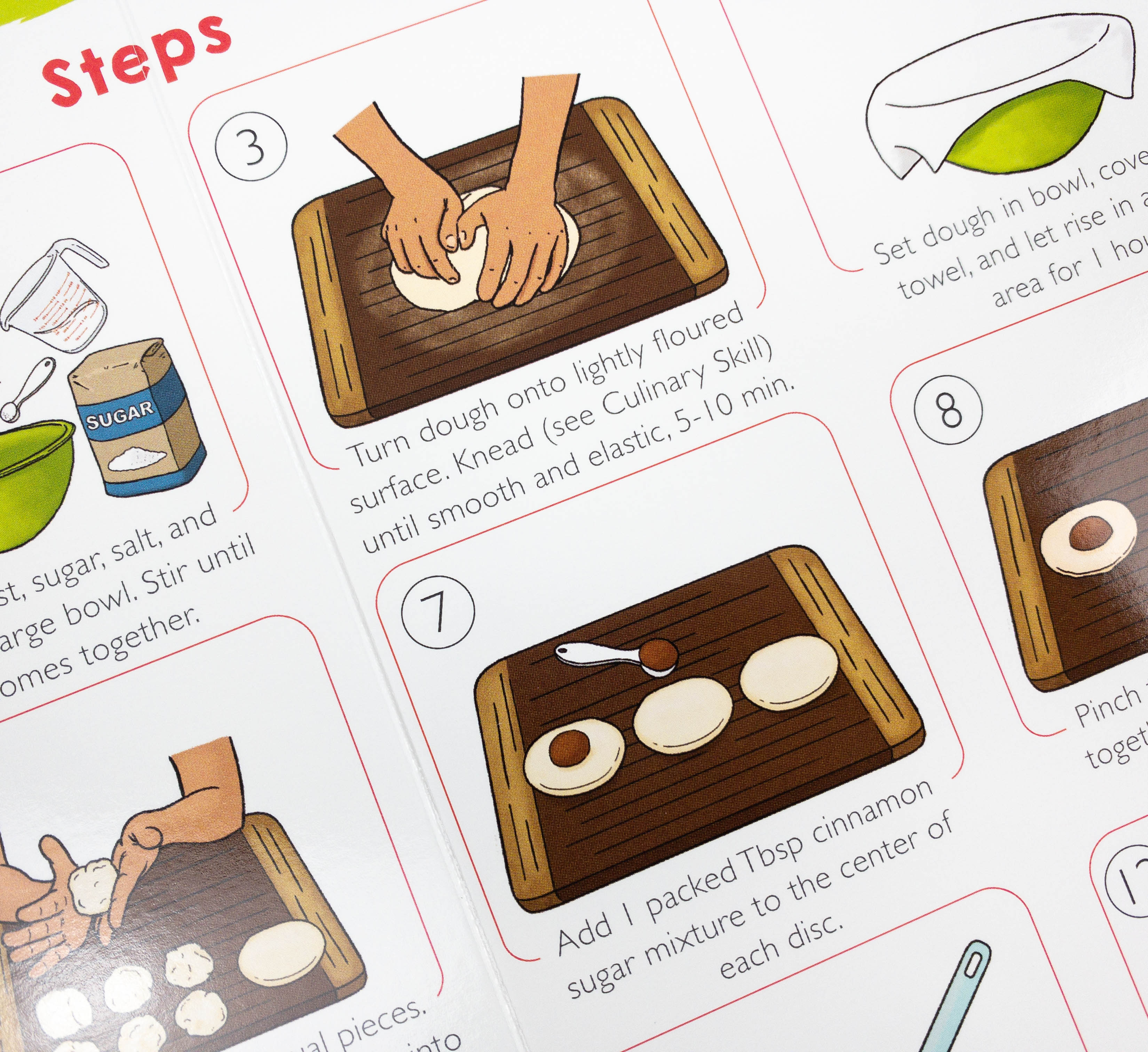 It's nice that they always make the instructions kid friendly. This way, the kids are able to do every step easily.
To make sure that the dough won't stick on the table, my kids dusted their working surface with flour before proceeding to knead. Kneading is no longer new to them because of previous baking recipes they've tried. Still, it's a good way to refresh their skills.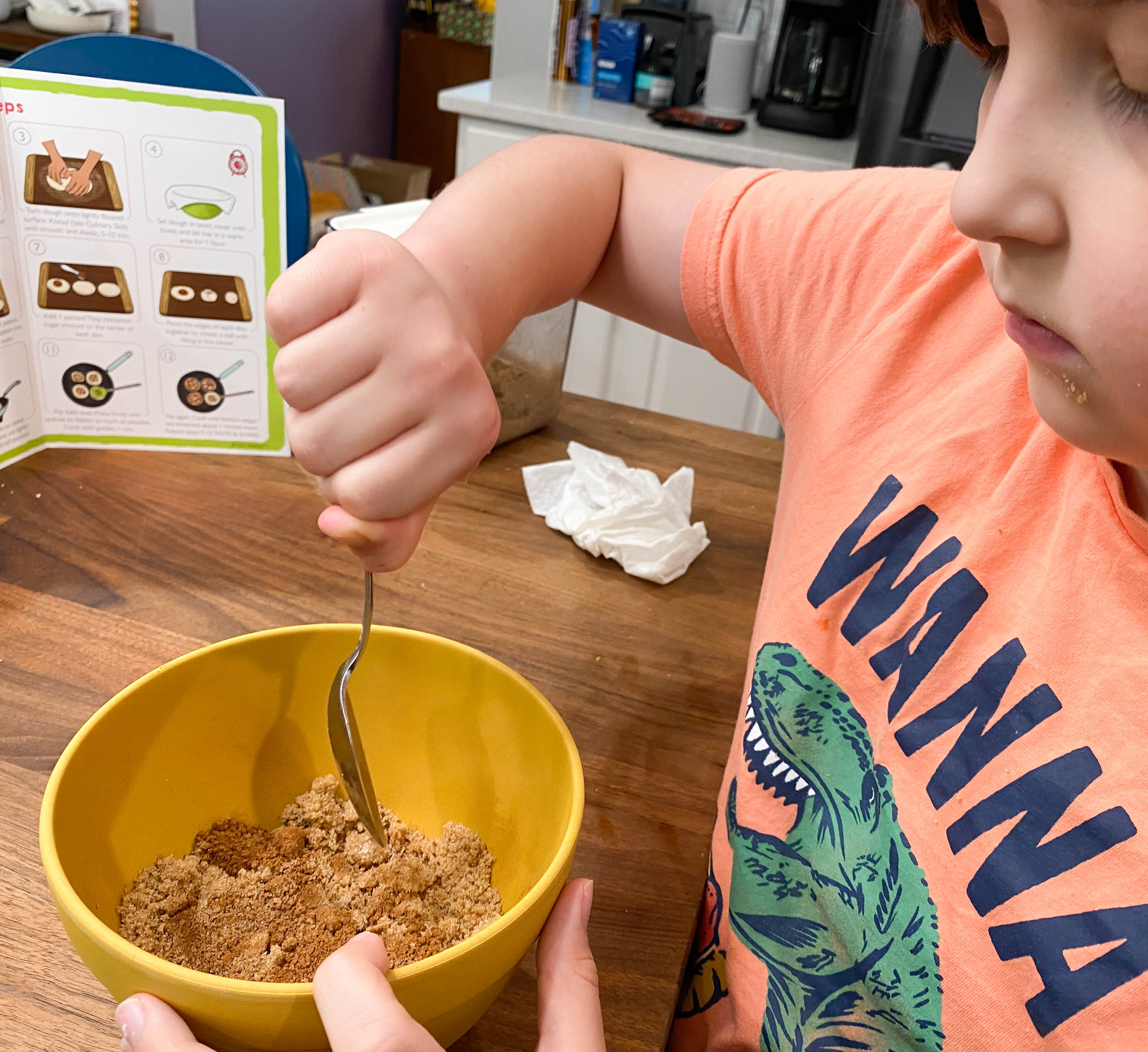 Here's my son making the cinnamon-sugar mixture that will make the hotteok sweet and tasty!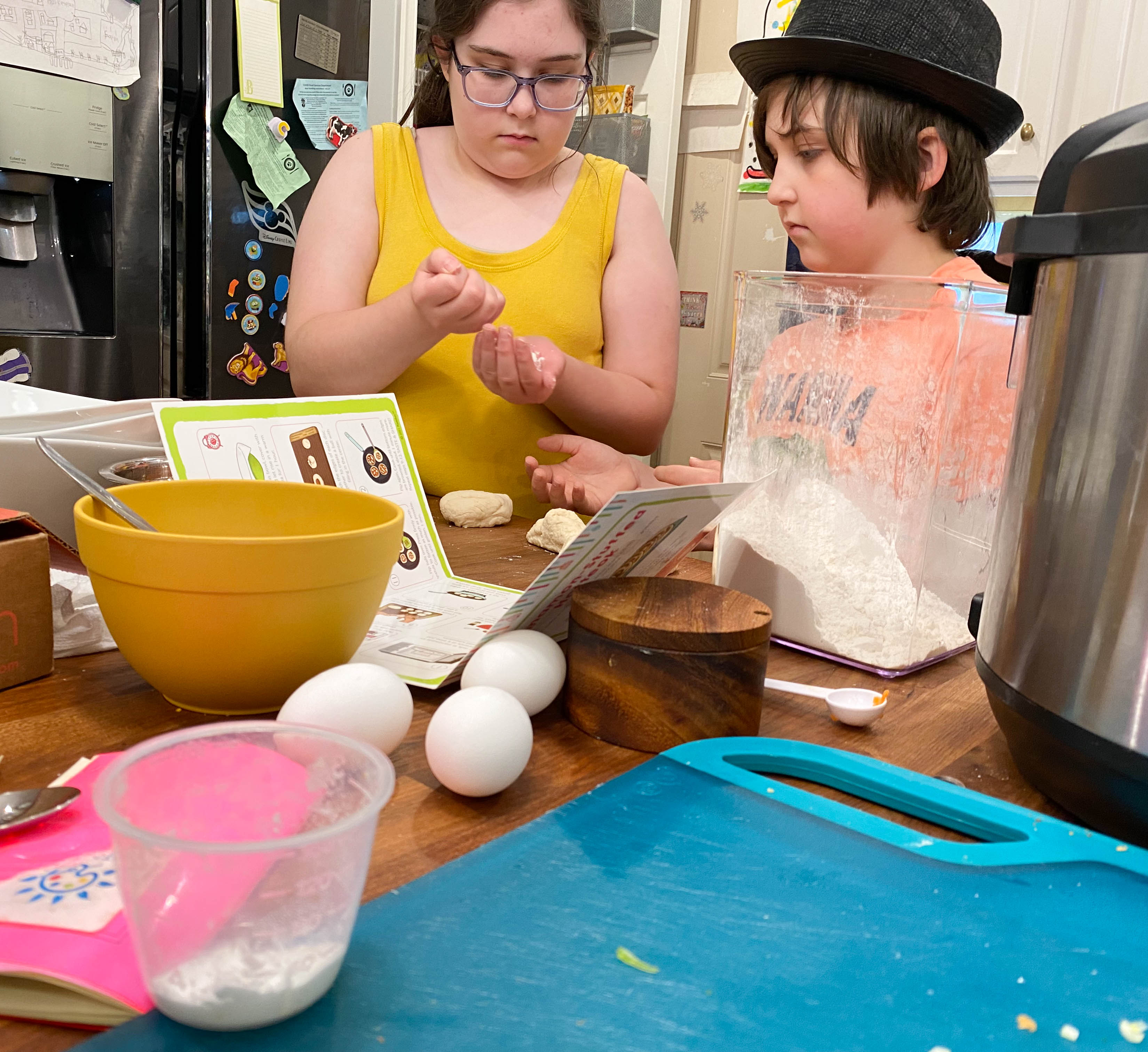 They flattened the dough and added the cinnamon sugar mixture in the middle.
The next step is to seal the dough by gathering the corners.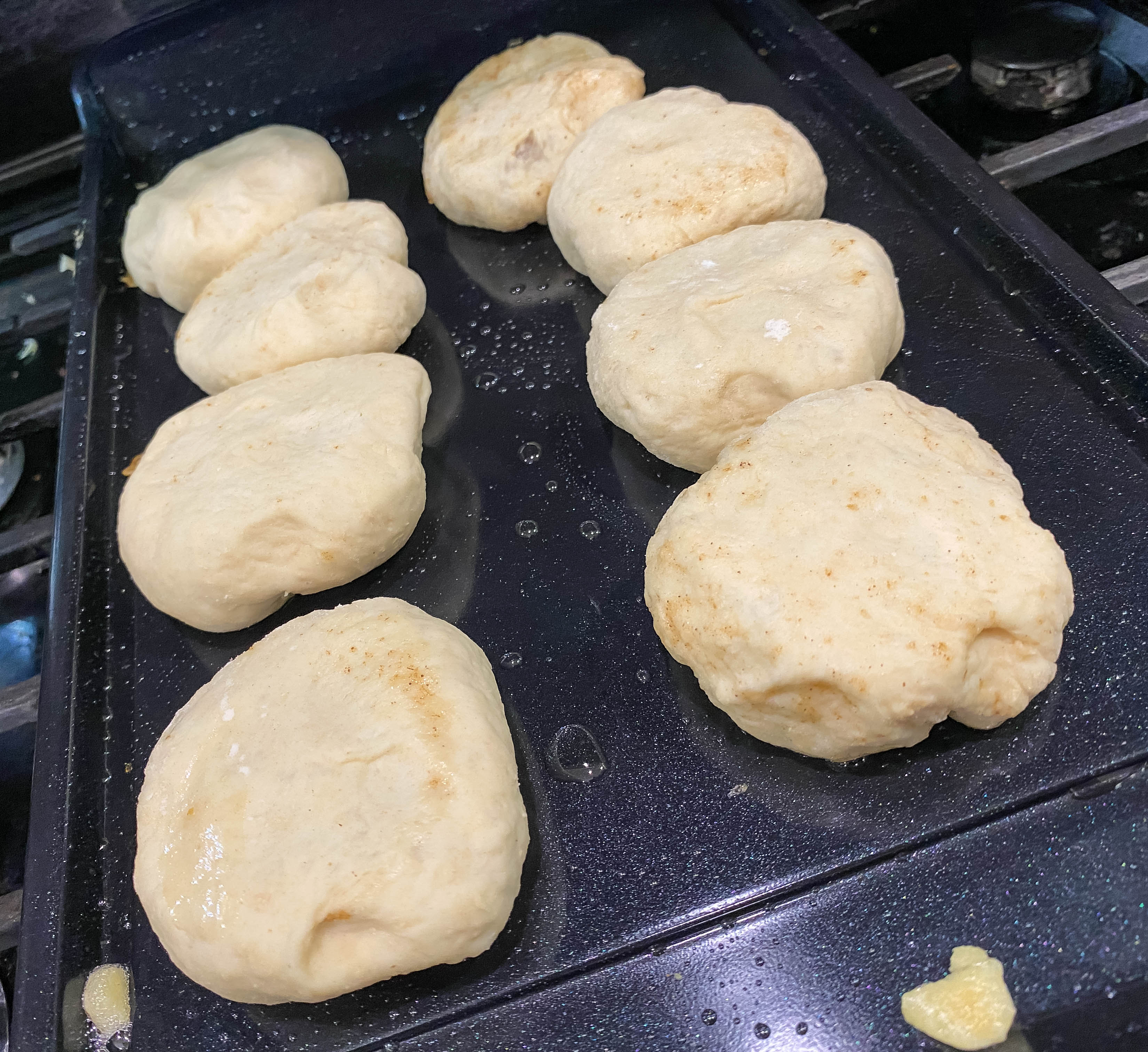 Now, it's time to cook them in a pan with a small amount of oil. This part requires adult supervision, but it's pretty easy for older kids to do. My kids didn't have any difficulties flipping the dough and flattening them using a spatula.
These pancakes were perfectly cooked. Each bite is oozing with the melted and syrupy cinnamon filling!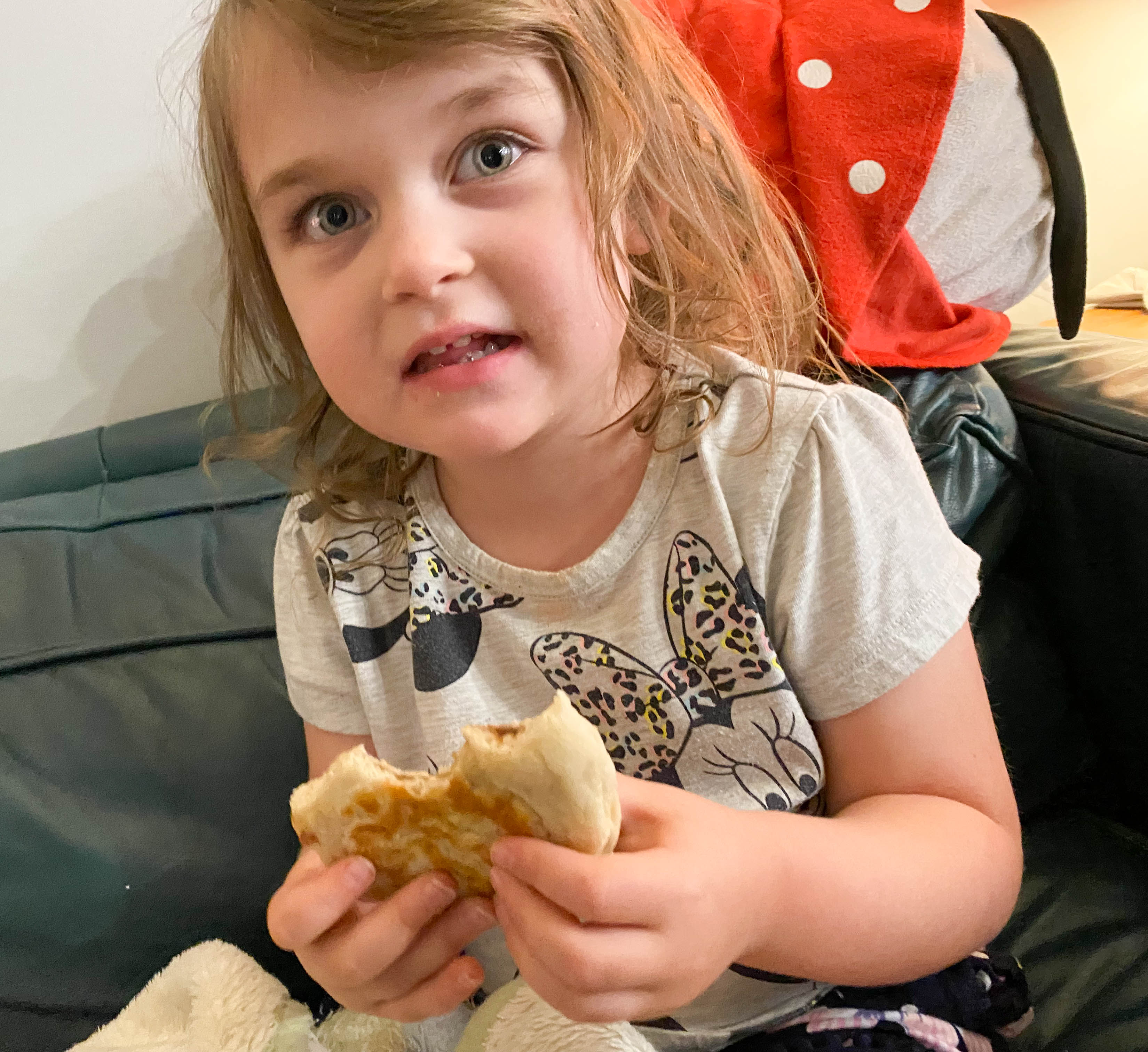 Hotteok is best served warm. My youngest loved it! They all did! We've made these twice now (hello, dessert savior when the oven is broken)! So yummy!
BONUS RECIPE BITES: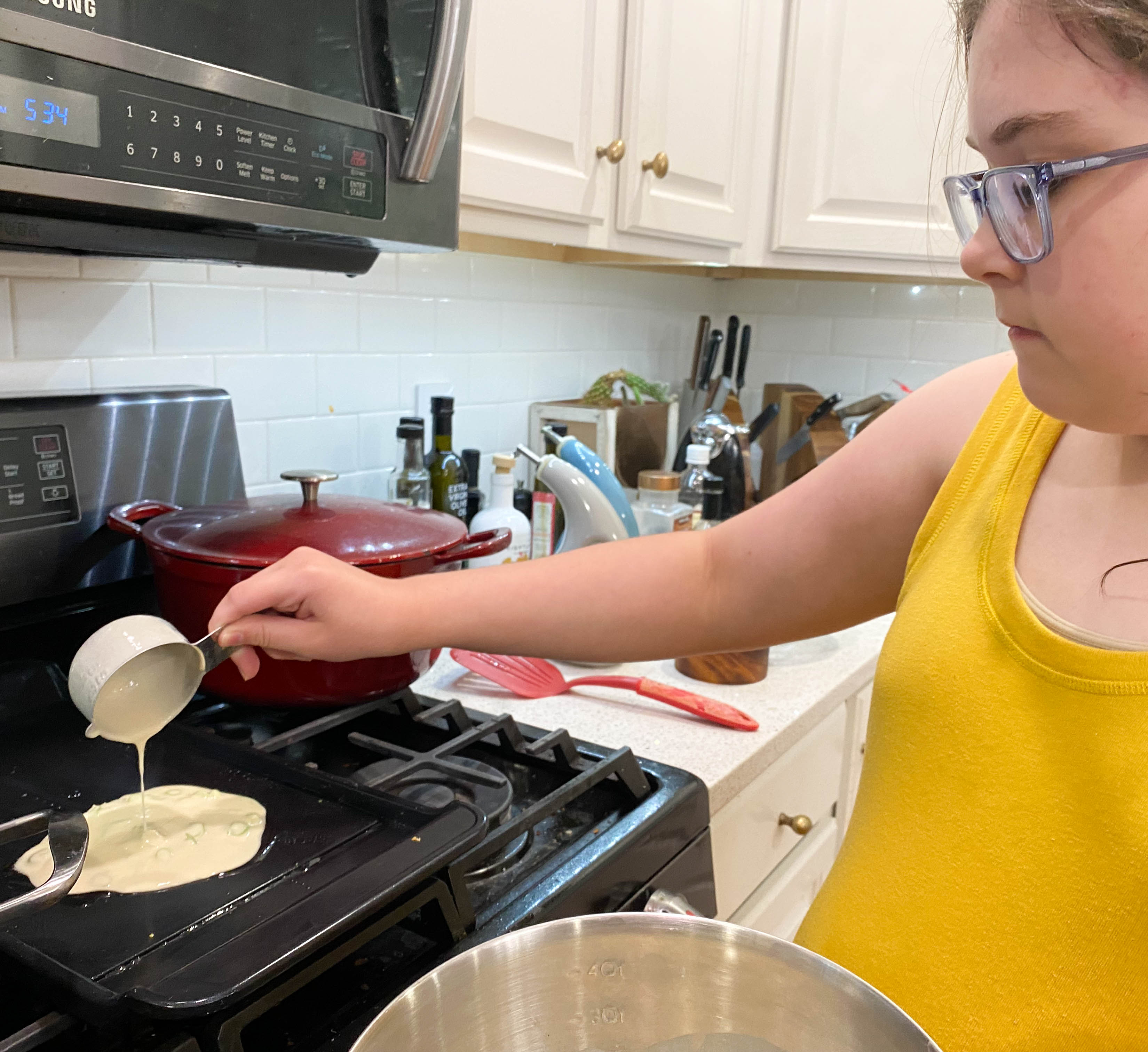 This month's Bonus Bites (found on Raddish Kids' website) includes a recipe for scallion pancakes, a savory Korean appetizer. My eldest tried making it as well! She only needed flour, egg, green onions, cornstarch, kosher salt, and oil.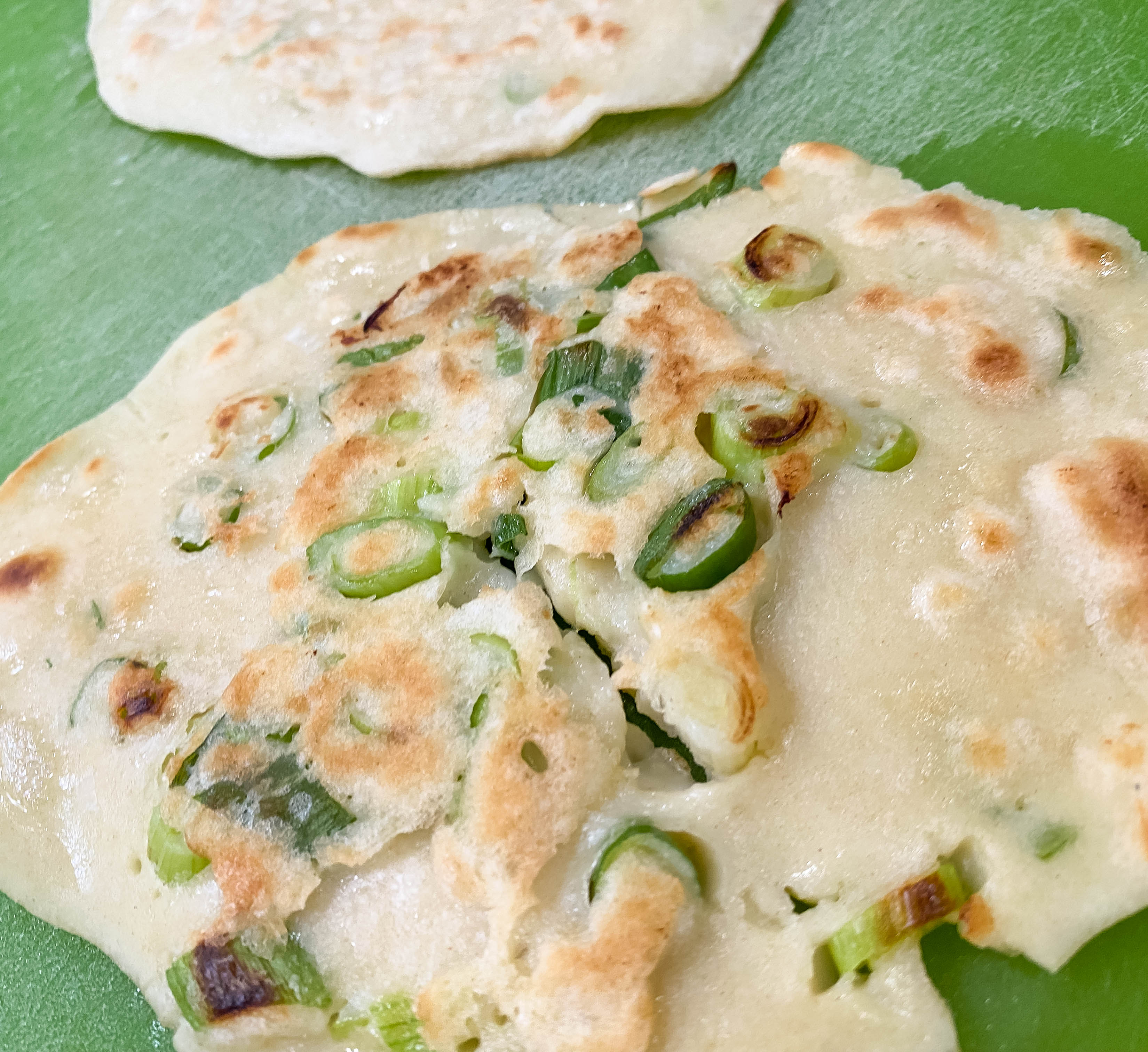 This pancake turned out yummy! It's already great on its own but it can also be served with soy sauce. It was definitely more of an eggy omelet – not the folded scallion pancake that you typically have, but it was tasty, and my kids actually ate it, which I was surprised by!
This month's Raddish Kids box features delicious Korean recipes! My kids' favorite is hotteok because it turned out to be such a delicious and sweet snack. They enjoyed kneading the dough as well and flattening it while cooking it in a frying pan. My daughter also liked the bonus recipe for scallion pancakes! What's great about this subscription is that each recipe comes with a corresponding kitchen skill. They even provide useful tips, which kids can practice right away. With the help of illustrated instructions, everything went smoothly for my kids. It's great that Raddish Kids sometimes feature international cuisine, while keeping everything kid-friendly. If you want to encourage kids to learn about cooking, this is a good way to do so!
What do you think of this month's Raddish Kids box?