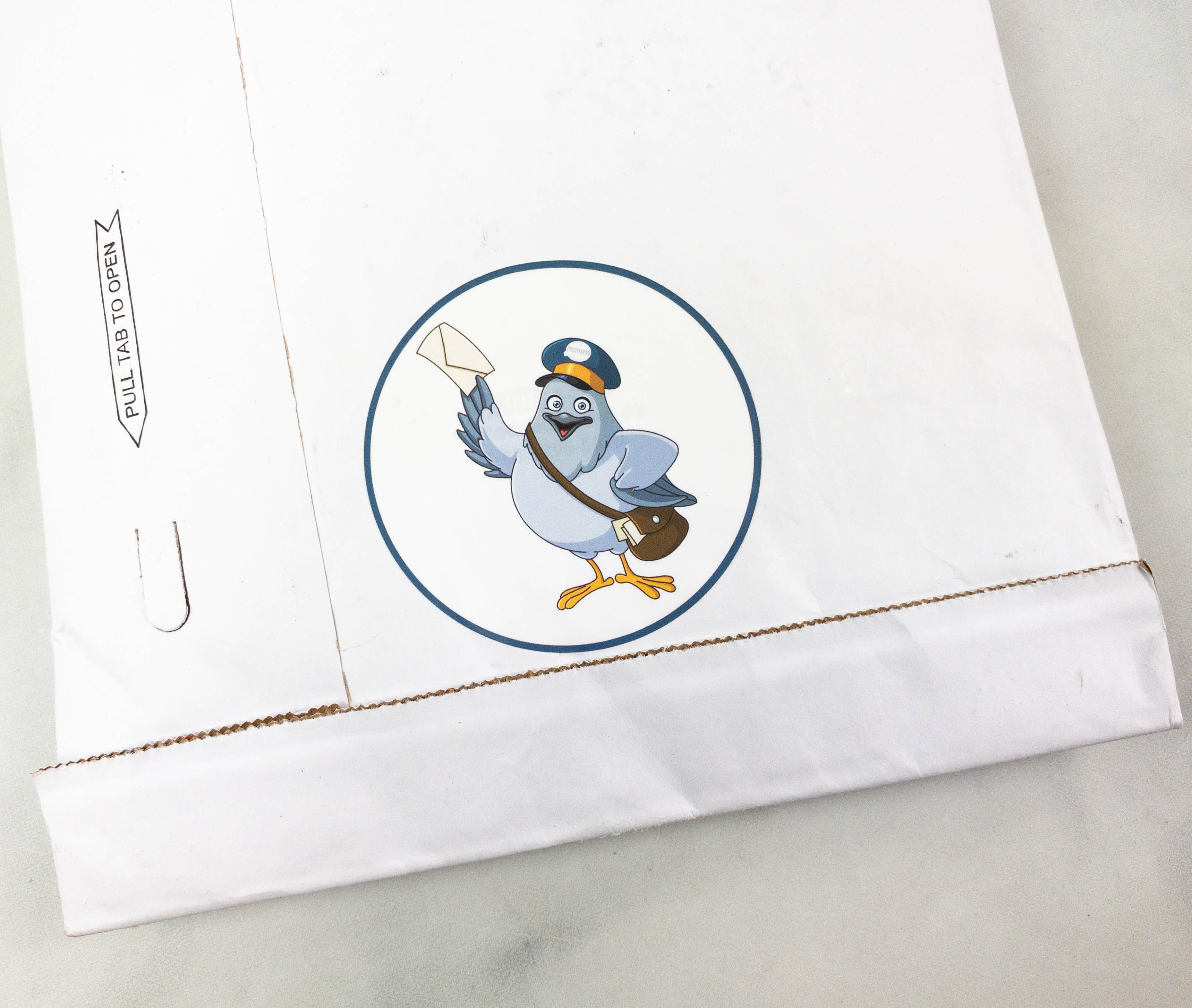 PostBox by Postmark'd Studio is a monthly paper & stationery subscription. Every box costs $25 a month plus shipping and contains a variety of handcrafted greeting cards, postcards, stamps, and other stationery items. There's a new theme to look forward to every month, and they even send random gifts on some months, so you don't want to miss a box! Also, you can save on longer subscription plans!
DEAL: Get 40% off or $10 off your first box when you sign up for a 3-month subscription. Use the code HS404ME.
Postmark'd Studio's greeting card subscription is a reader fave – it made the list in our 2021 readers' choice picks of best stationery and greeting card subscriptions!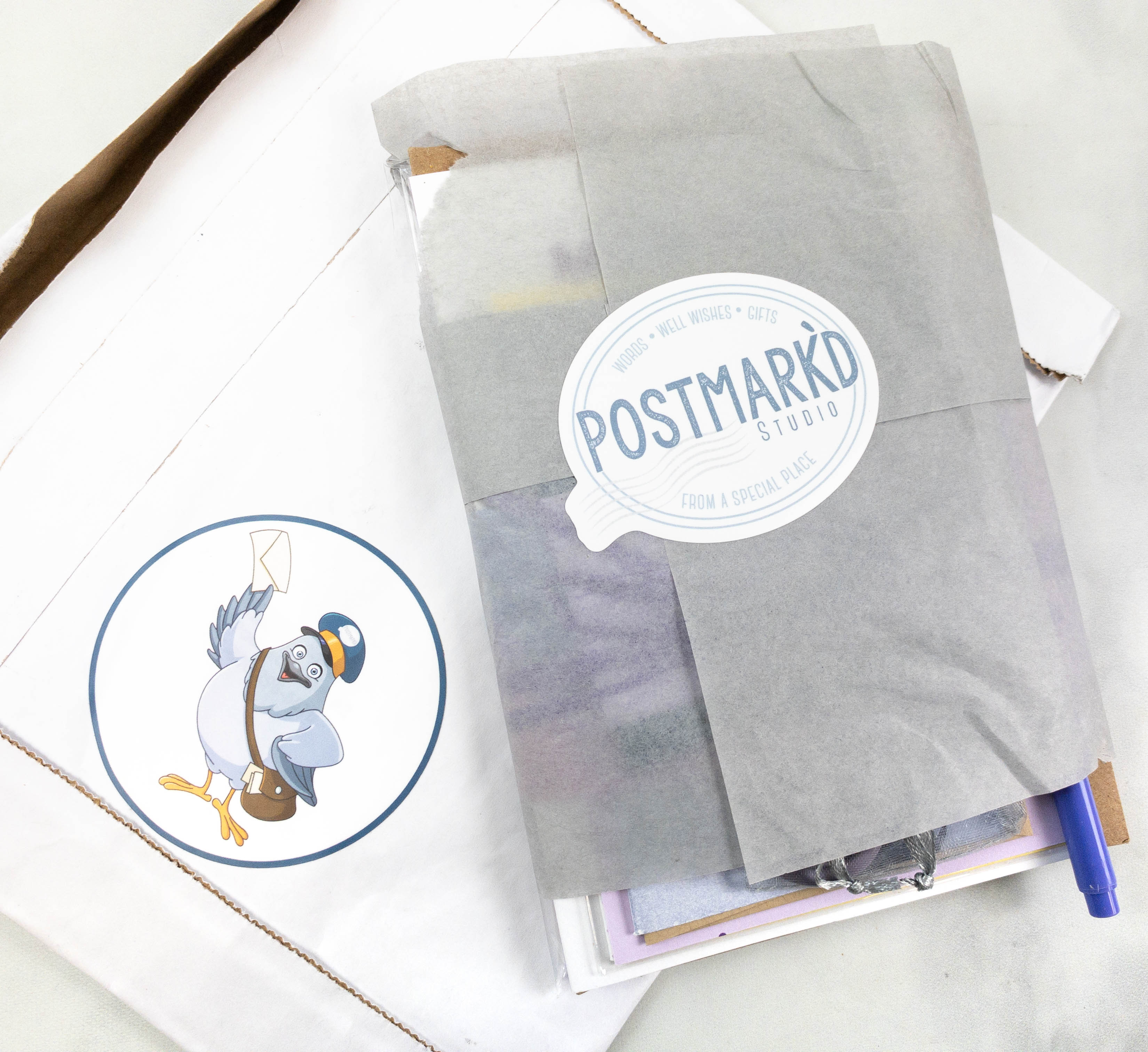 The items were wrapped in paper, sealed with a sticker featuring the Postmark'd logo.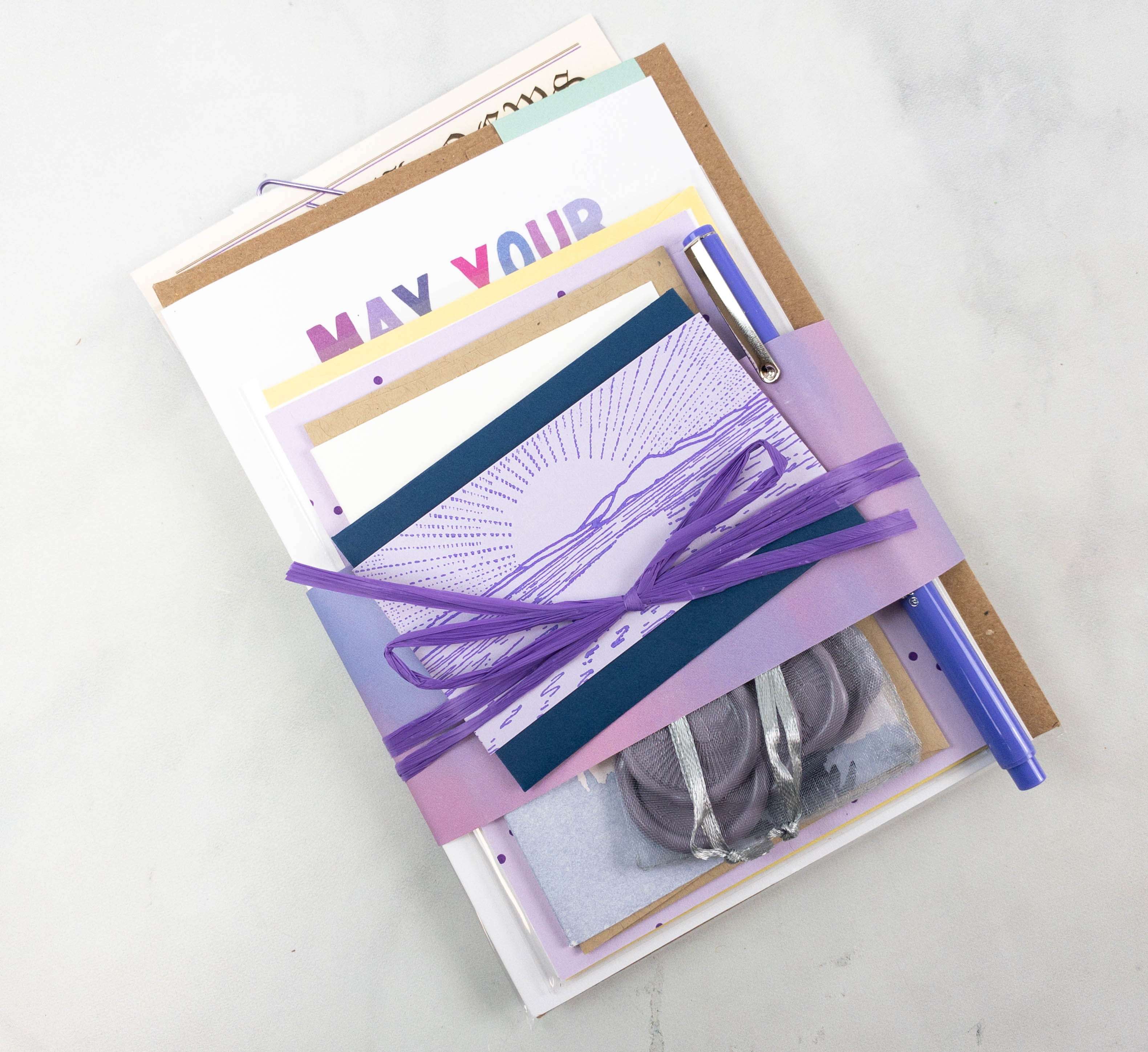 Inside, the items are also neatly tied up in a ribbon.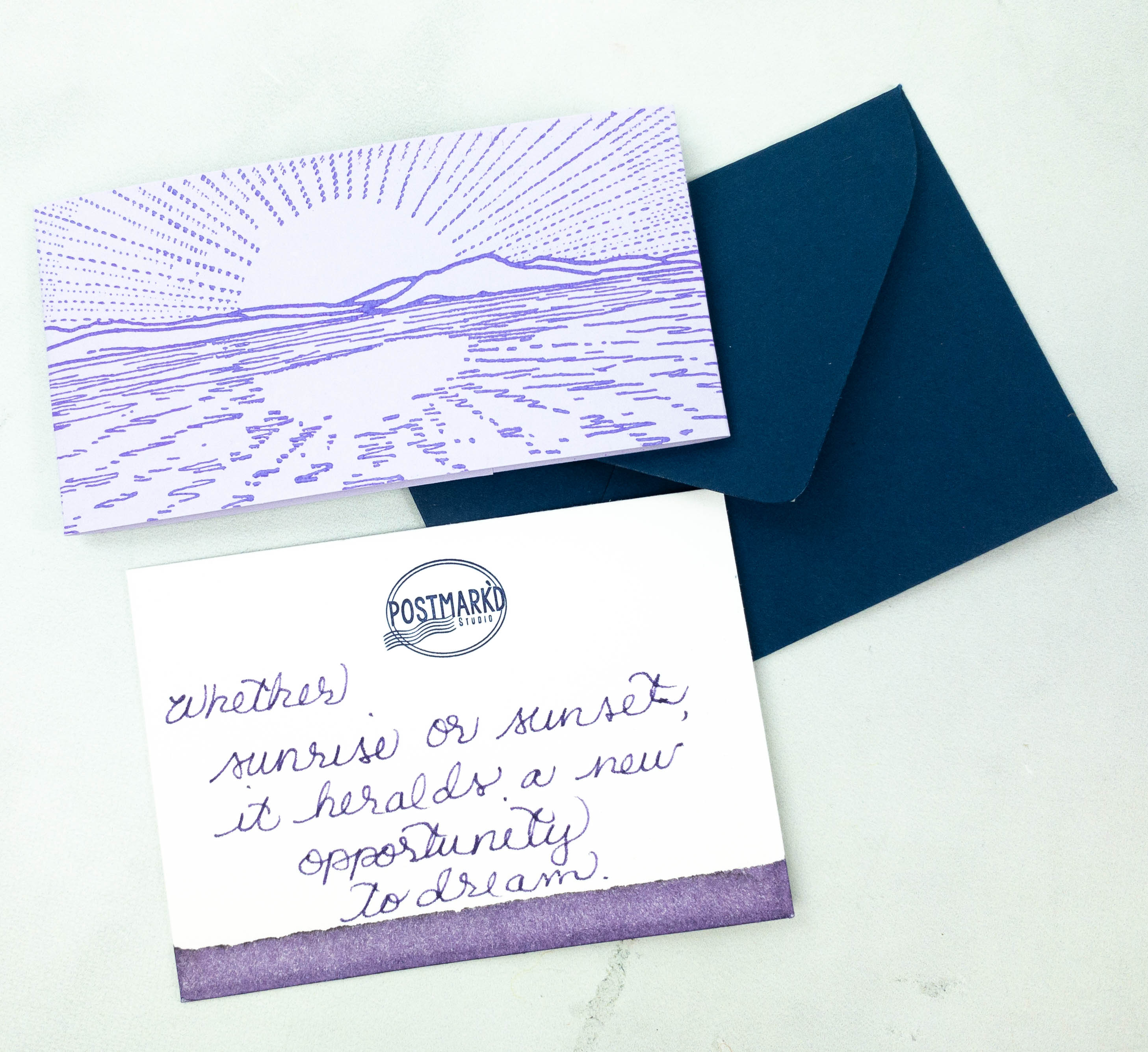 Here's a blue envelope with a handwritten quote inside.
Whether sunrise or sunset, it heralds a new opportunity to dream.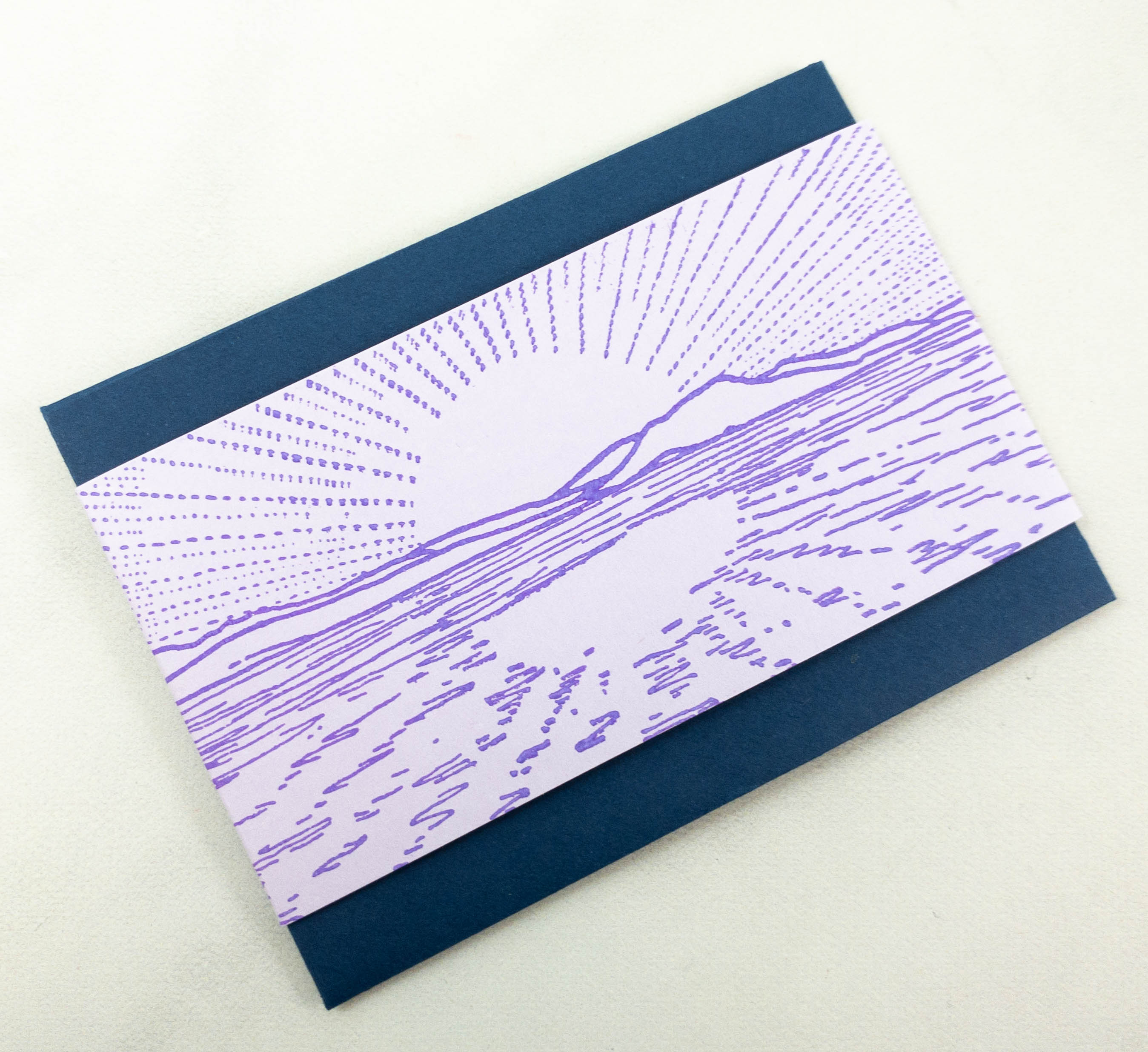 The theme for July is SUNRISE SUNSET.
This card lists some facts about stamps and its history as well the upcoming stamp price increase – 58¢ to mail a letter starting 8/29!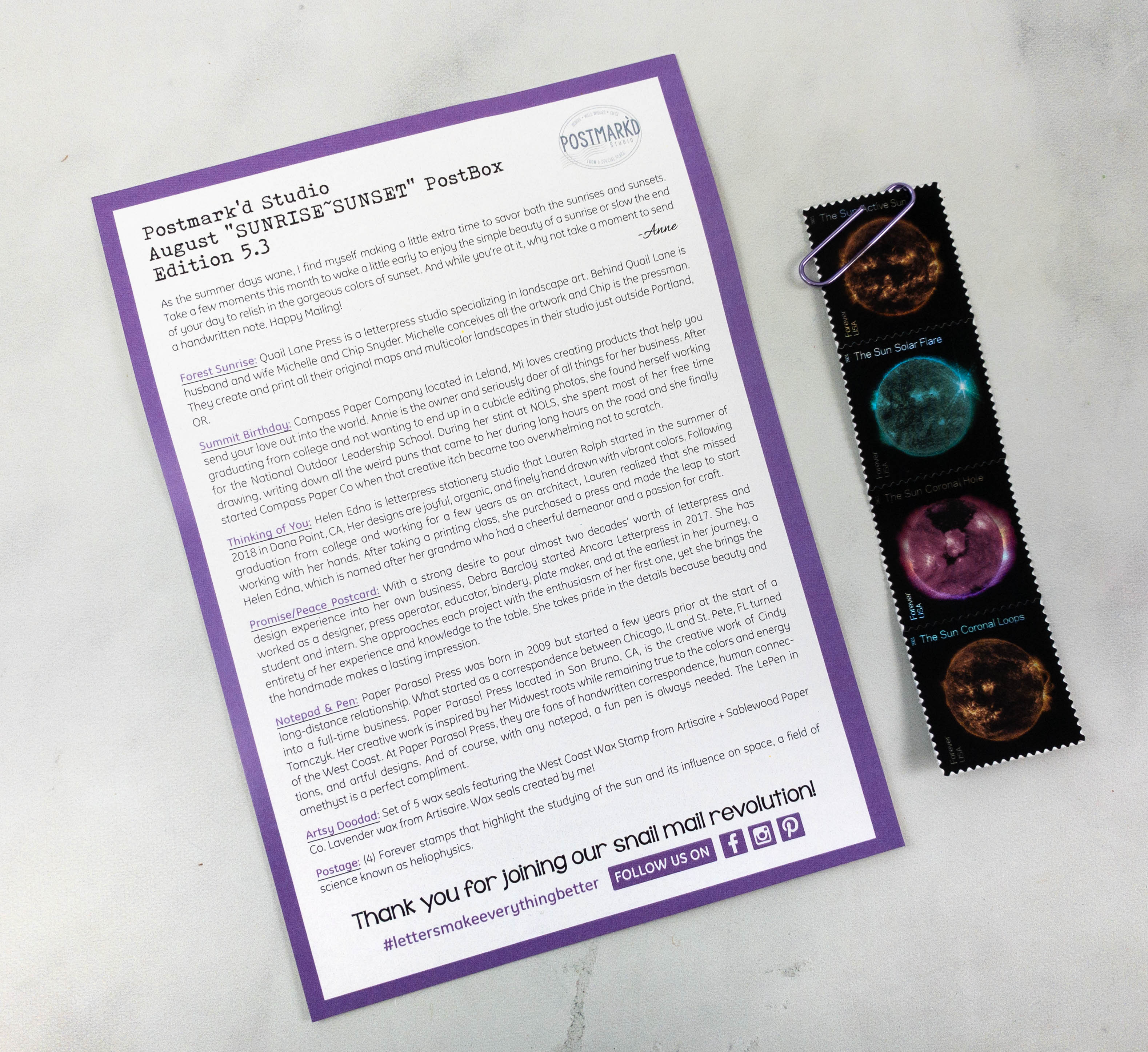 The other side has a list of all the items this month.
Everything in my box!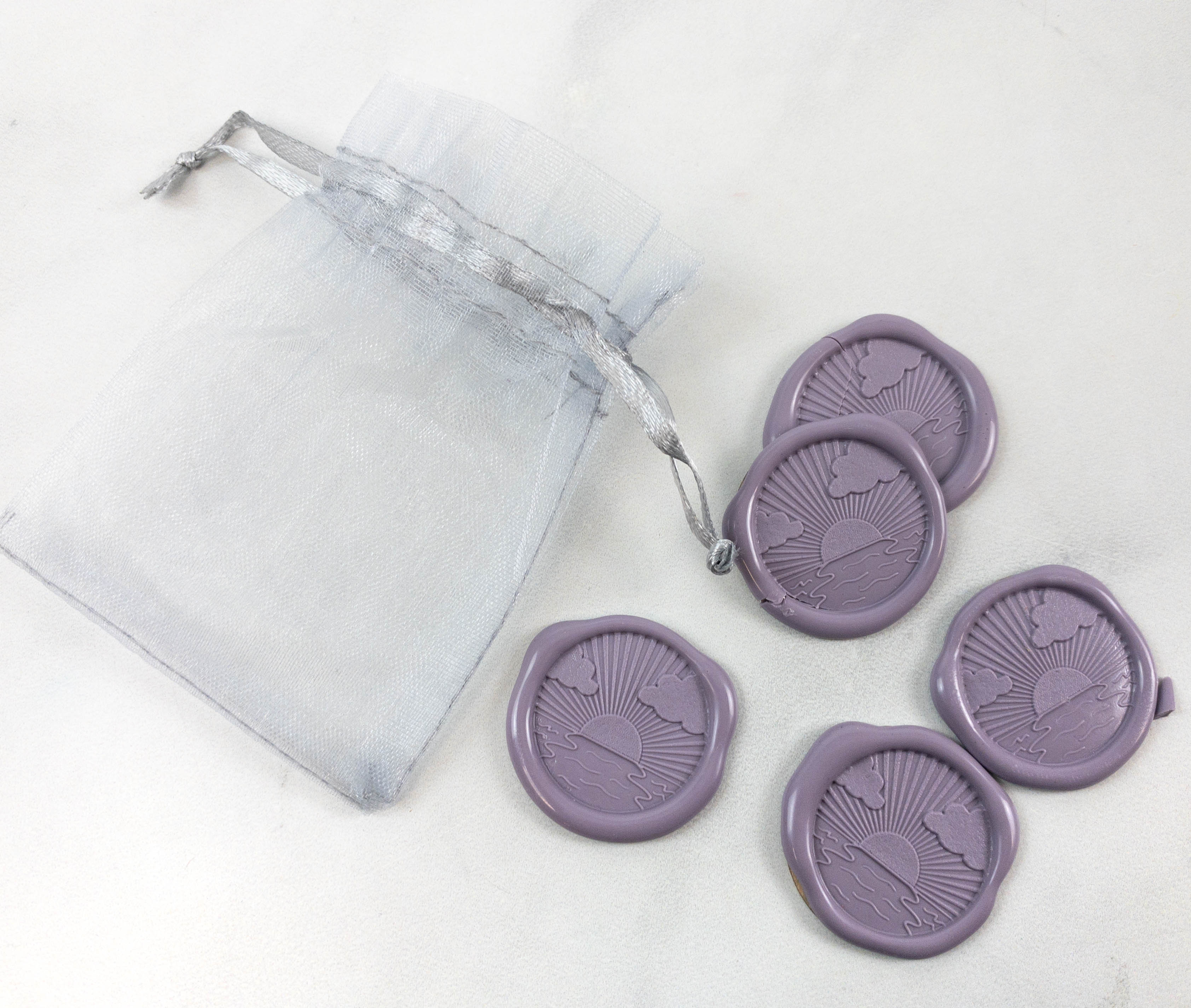 Wax Seals. This month's artsy doodads are these lavender wax seals featuring a pretty sunrise design made using the West Coast Wax Stamp from Artisaire + Sablewood Paper Co.
Each pieces has a 3M peel and stick backing so you can easily attach it to anywhere you'd like.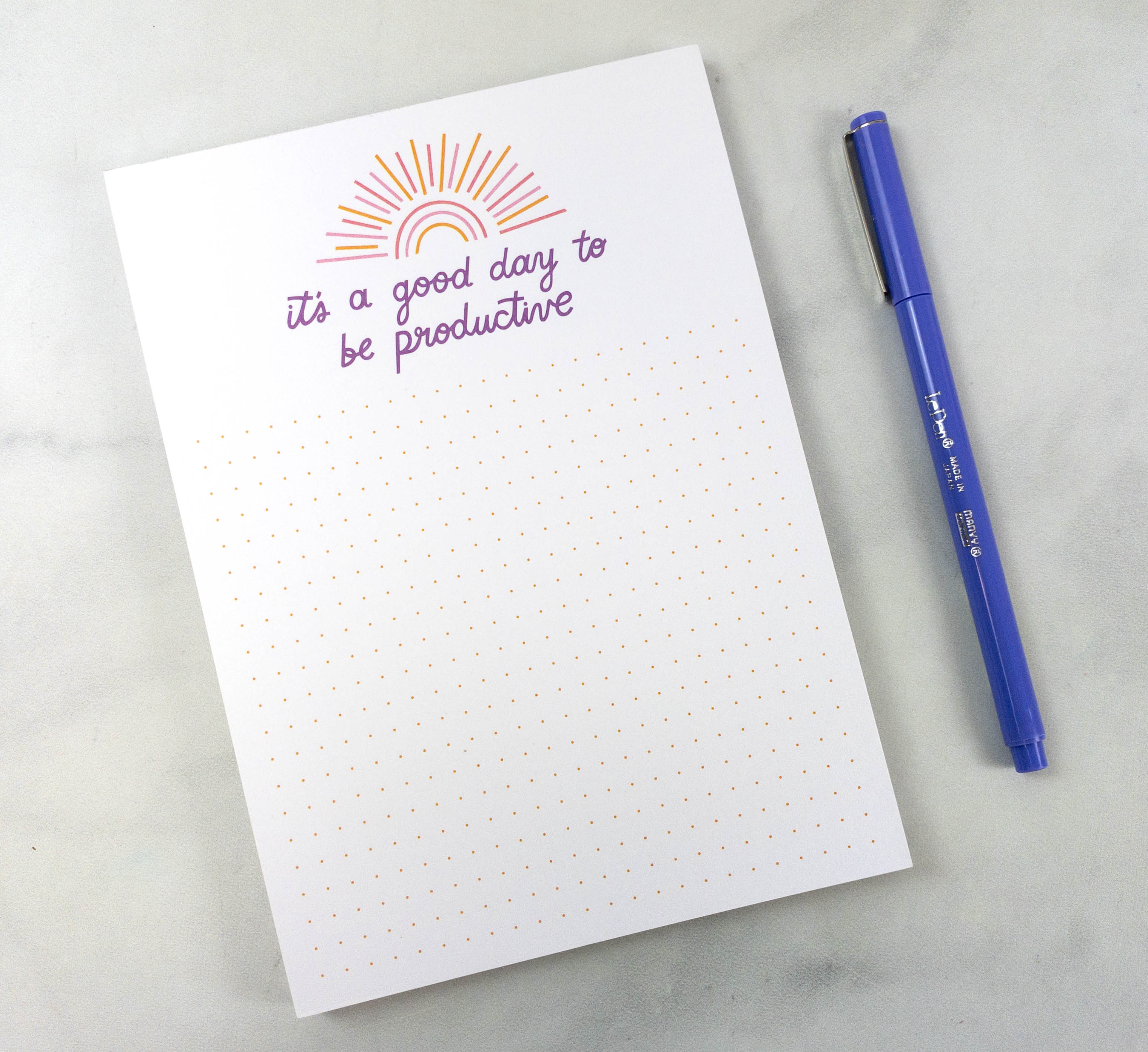 Notepad & Pen. This notepad with dotted pages is great for listing down reminders or making a to-do list. It comes with a blue pen. Each page also contains an inspiring message at the top. You could also use it for a bullet journal style list!
It's a good day to be productive.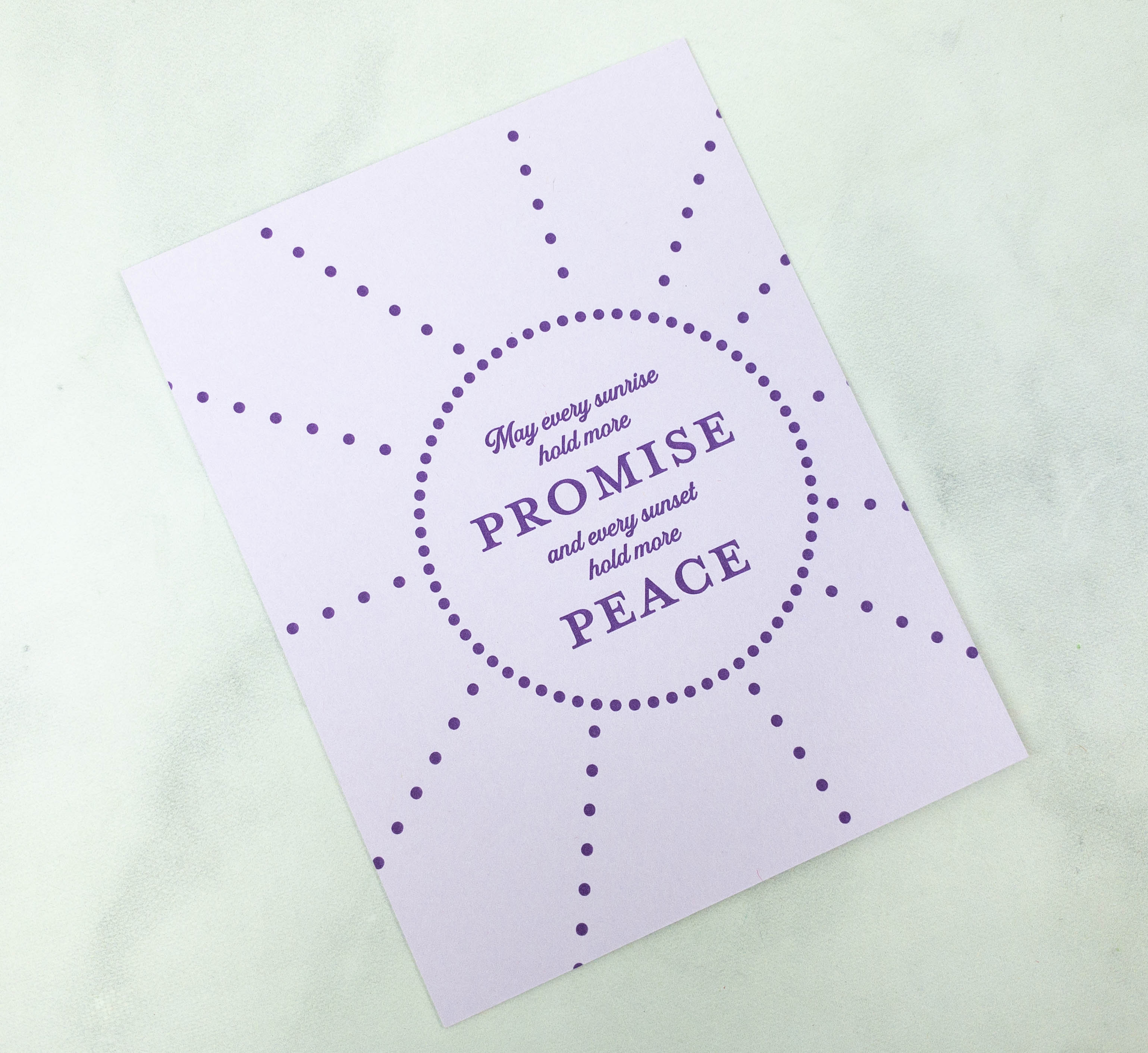 Promise/Peace Postcard. This month's postcard also features a beautiful message related to the theme, and it's printed inside a dotted sun outline.
May every sunrise hold more PROMISE and every sunset hold more PEACE.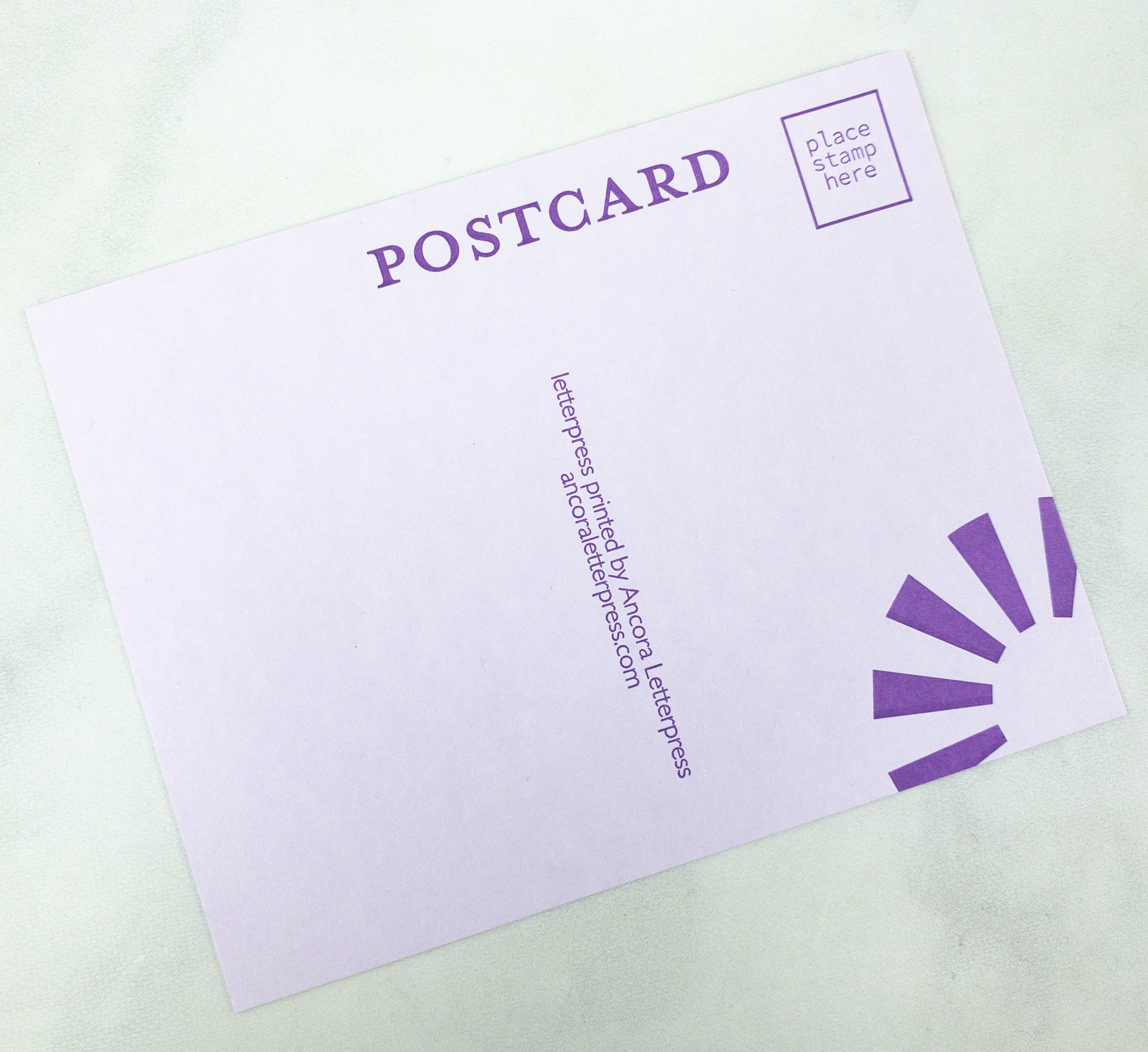 At the back is a space where you can write your note along with the name and address of the person you're sending it to.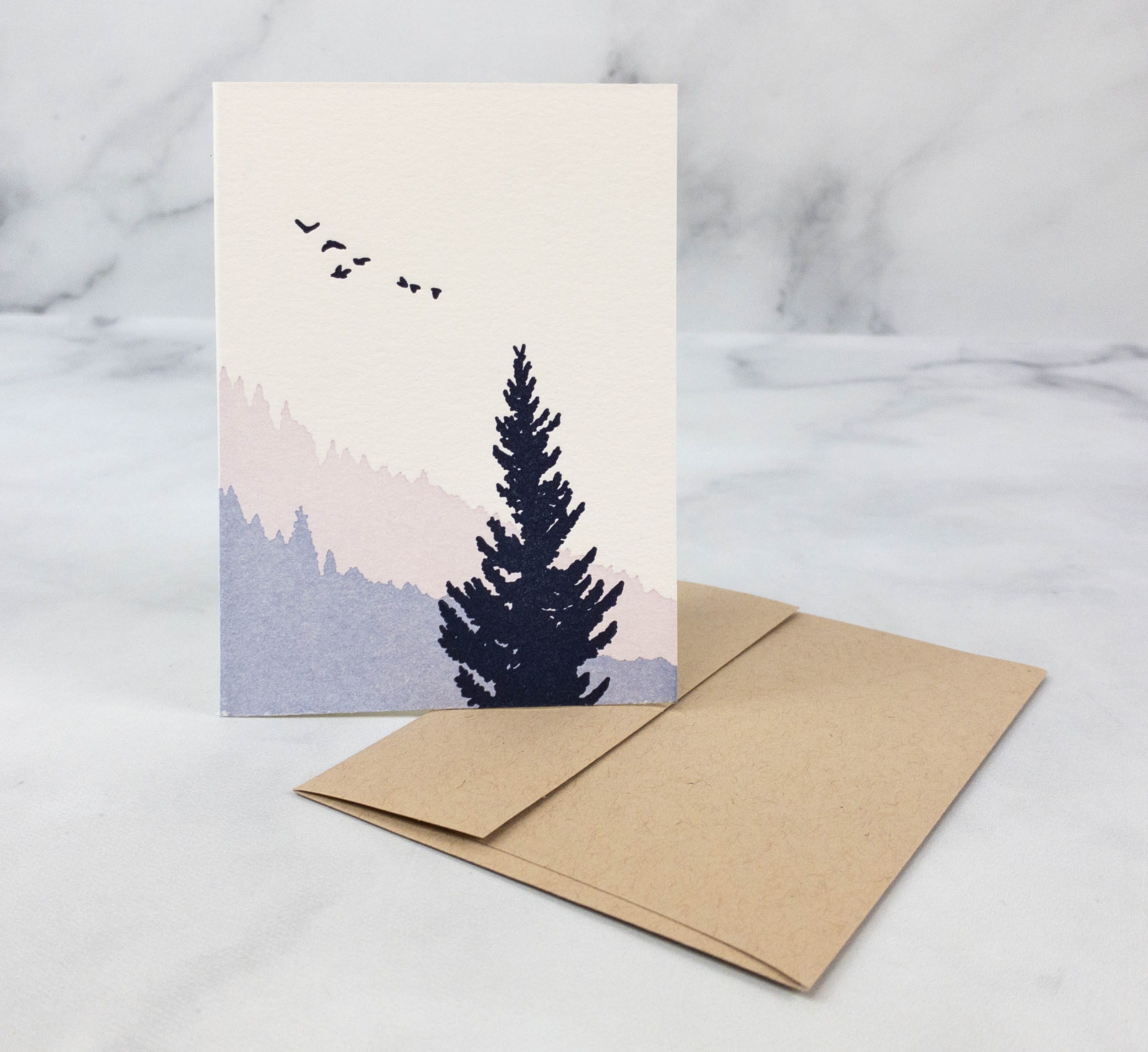 Forest Sunrise. The first card has a breathtaking illustration of a sunrise in the forest and it's paired with a brown envelope! You don't need an occasion to send this one, it can be a great "just because" card. It's also perfect to send to a friend who loves minimalist art!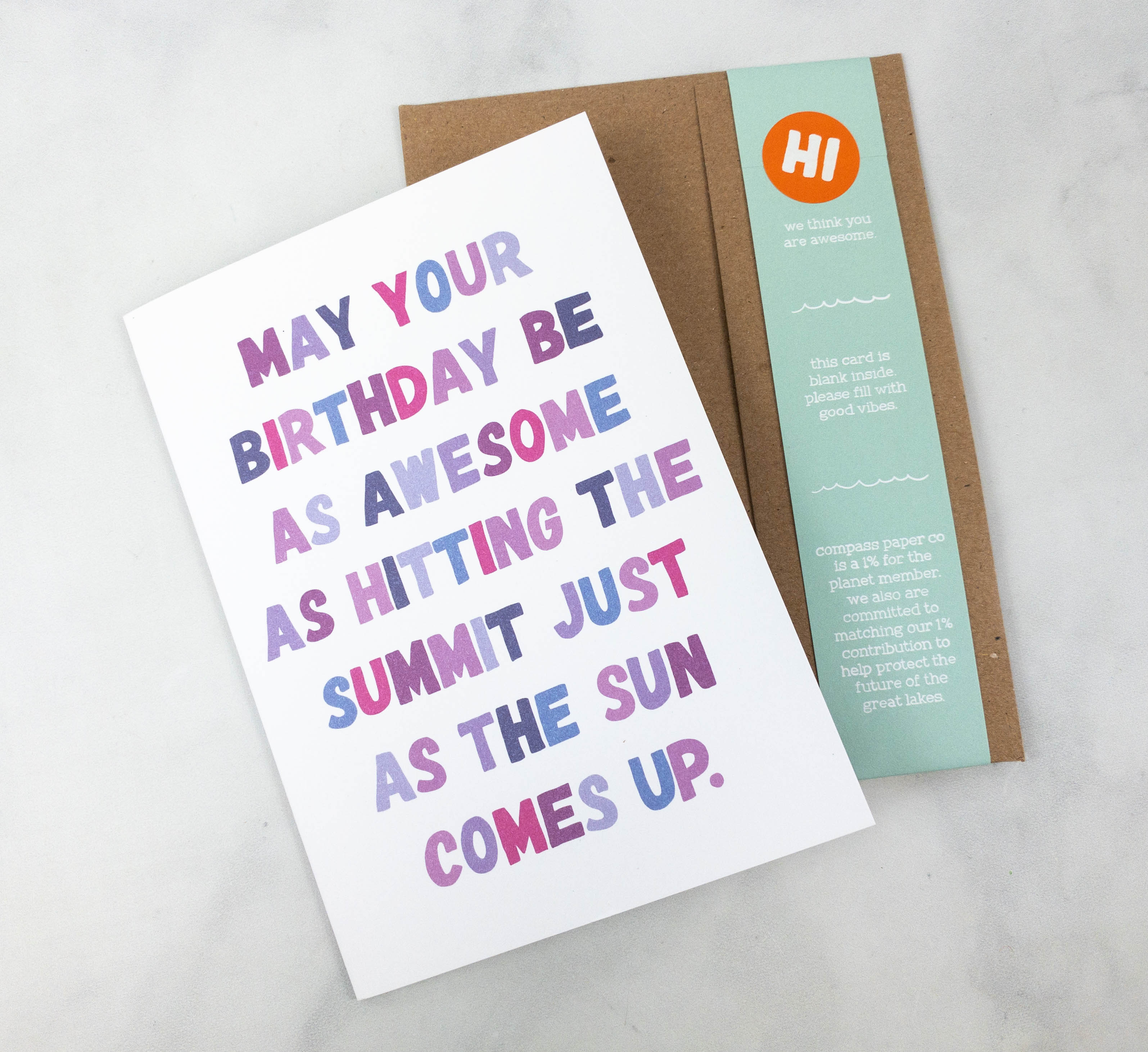 Summit Birthday. Next is a lovely birthday card! It doesn't have illustrations, only a text in different shades of violet that says:
May your birthday be as awesome as hitting the summit just as the sun comes up.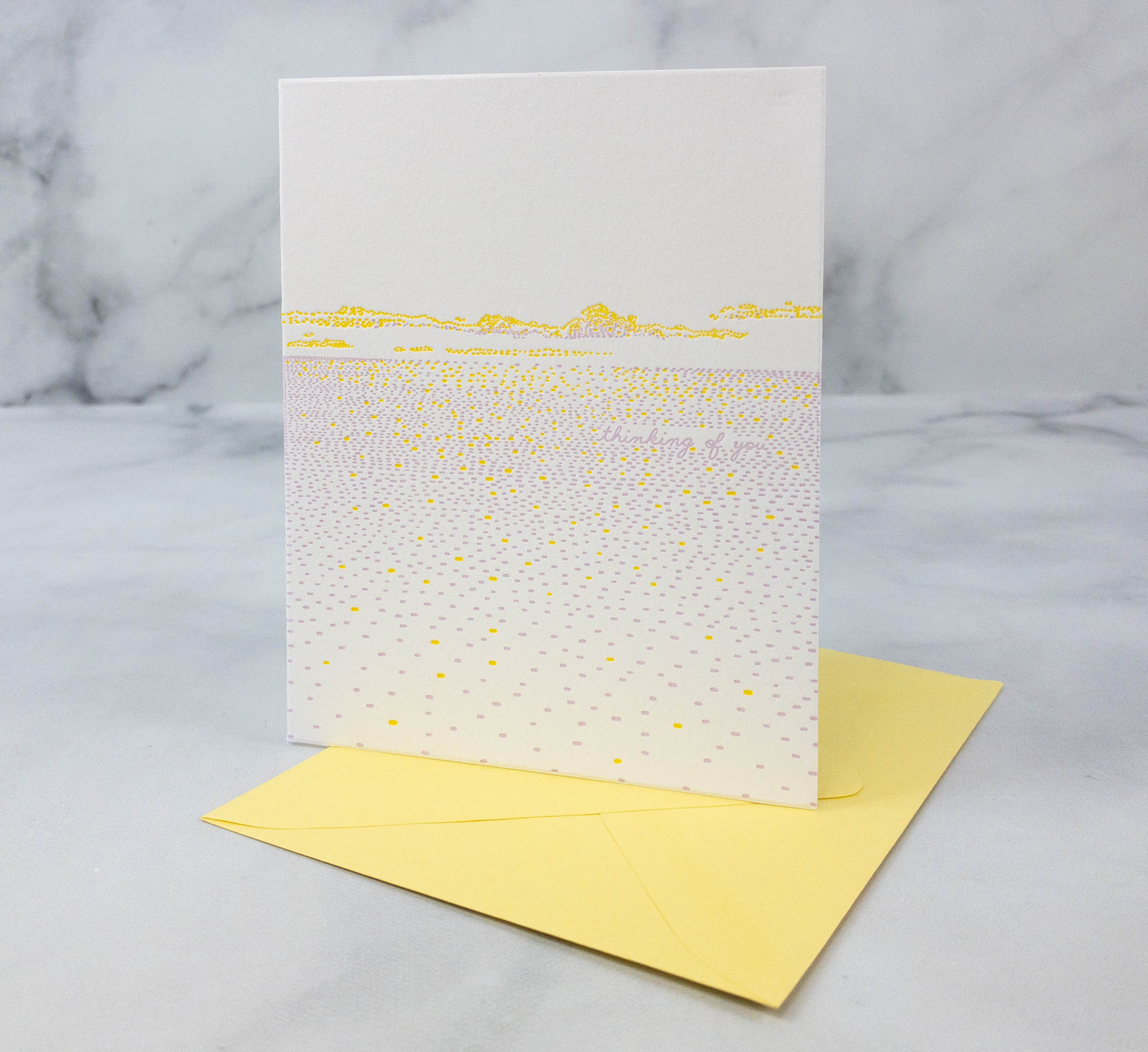 Thinking of You. This card features another nature inspired scenery. It would be a great card to let someone know you're thinking of them. It also comes with a yellow envelope.
I love snail mail and stationery, so PostBox is definitely up my alley! This month, I received 3 greeting cards with simple but beautiful designs. One of them is a birthday card and the other two can be sent even when there are no occasions.  The cards also come with envelopes. I appreciate that they included wax seals for this month's artsy doodads because I can use them to secure the envelopes and to add a touch of cuteness to them as well. Another item I liked is the notepad and pen set, which is useful for my everyday notetaking. Overall, PostBox is such a fun treat for stationery and greeting card lovers like me!
What did you think of this month's PostBox? Which card was your favorite?