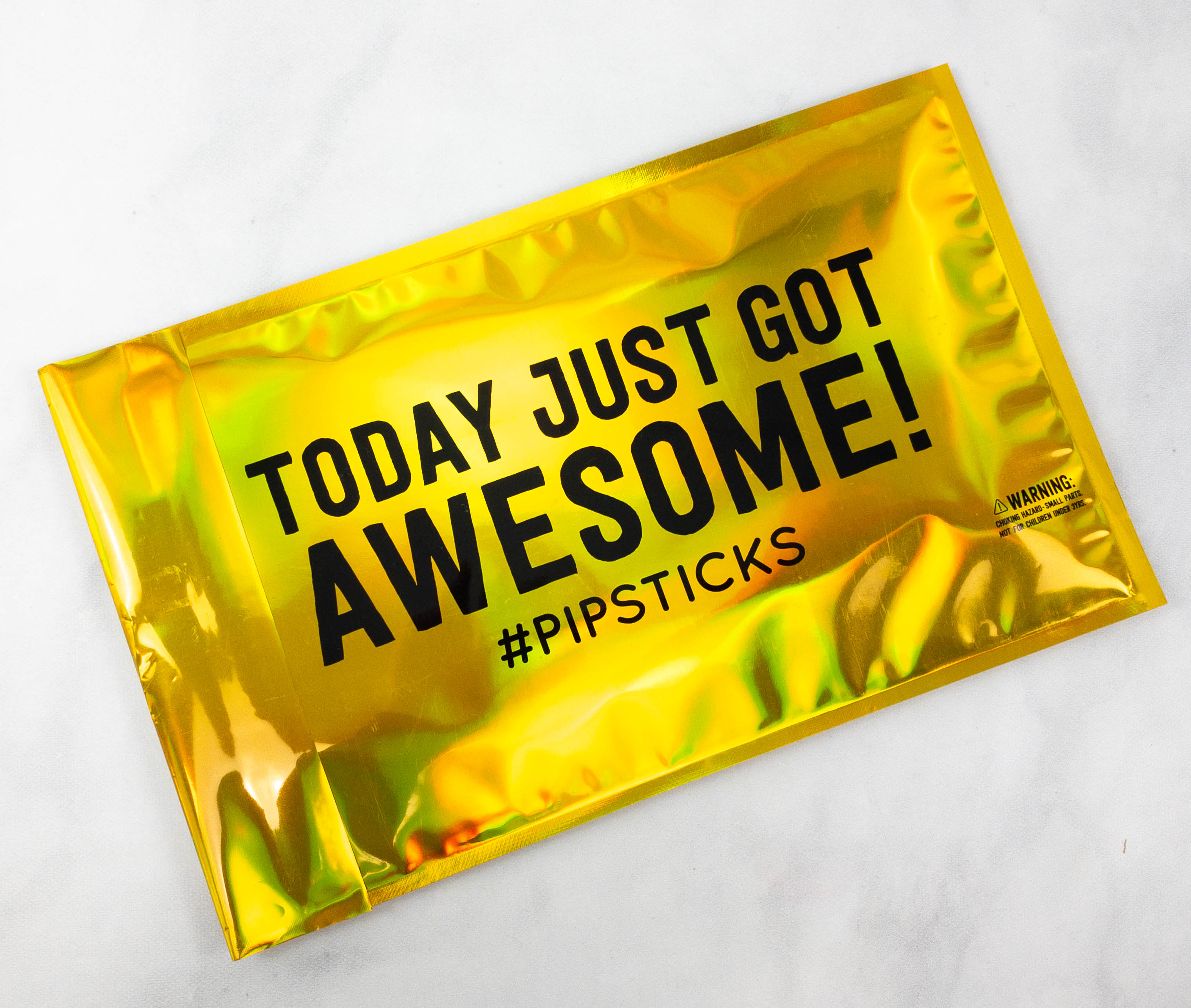 Pipsticks is a monthly sticker subscription that sends new designs from their collection in a super shiny holographic pack every month! The stickers come in a reusable sparkly pouch and include sticker sheets, paper products, and Little Pippy, an exclusive sticker magazine. You also get 5% savings in the online store and more. You can choose to get stickers for adults (Pro Club) or kids (Kids Club). Both clubs come in Classic (15 sheets for $17.95 a month) or Petite (7 sheets for $11.95 a month). Shipping is free to the U.S., and Pipsticks can even be shipped worldwide for a fee.
DEAL: Save $5 on your subscription! Use this link to subscribe and coupon code FRIENDSROCK.
This is the review of the Pipsticks Kids Club Classic. Each month subscribers can expect to receive 15 sheets of stickers, a coloring postcard, an activity booklet, a chance to win the monthly prize, 5% savings in the online store, and more! Pipstick's kids sticker subscription made the list in our 2021 readers' choice list of best subscriptions for kids! They also topped the list of best stationery subscriptions for the year!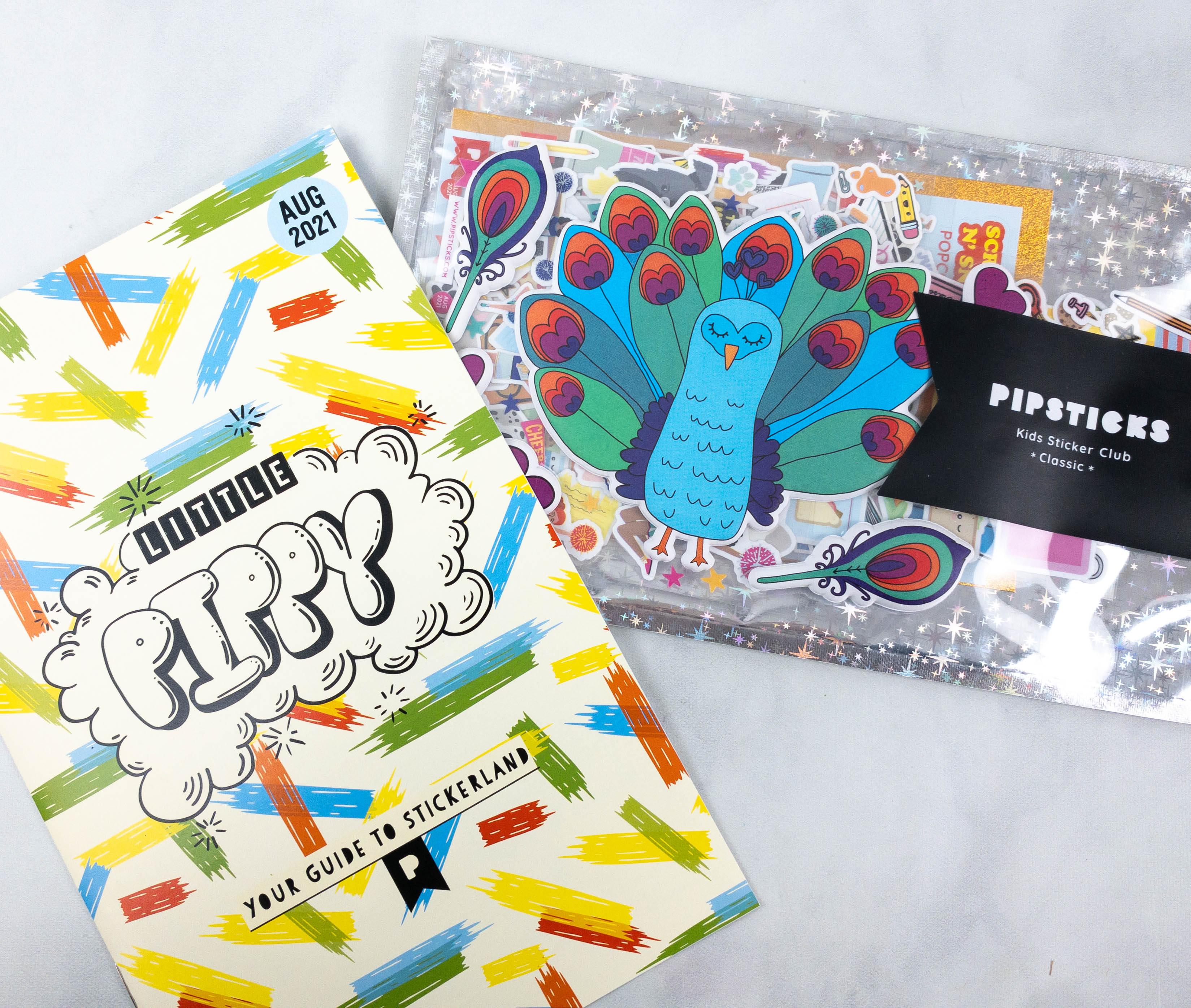 The package includes an exclusive magazine called Little Pippy.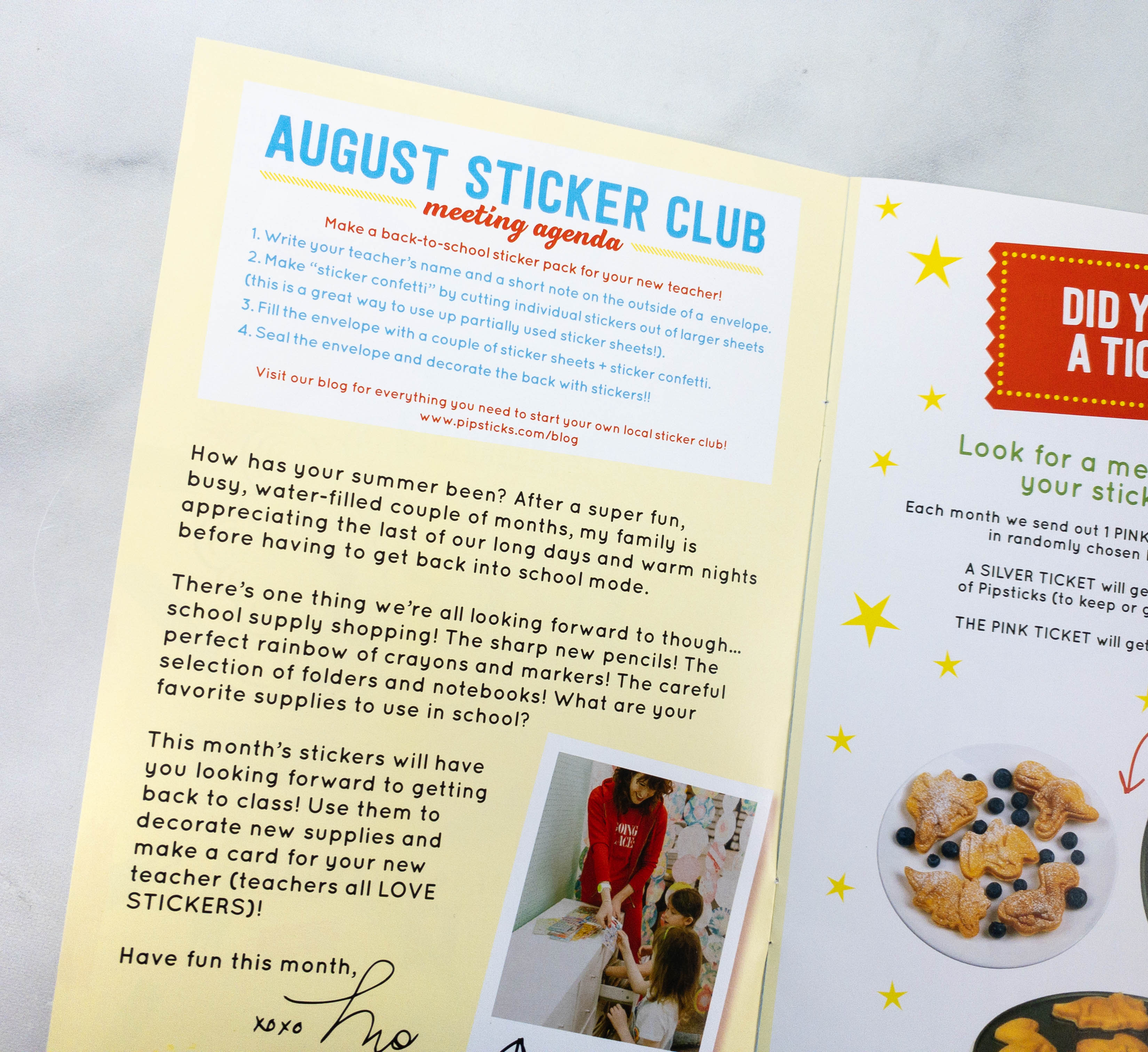 Inside, there's an August Sticker Club Meeting Agenda.
The booklet has some games that kids can enjoy. It includes a maze, a spot the difference game, and even an illustration that kids can color!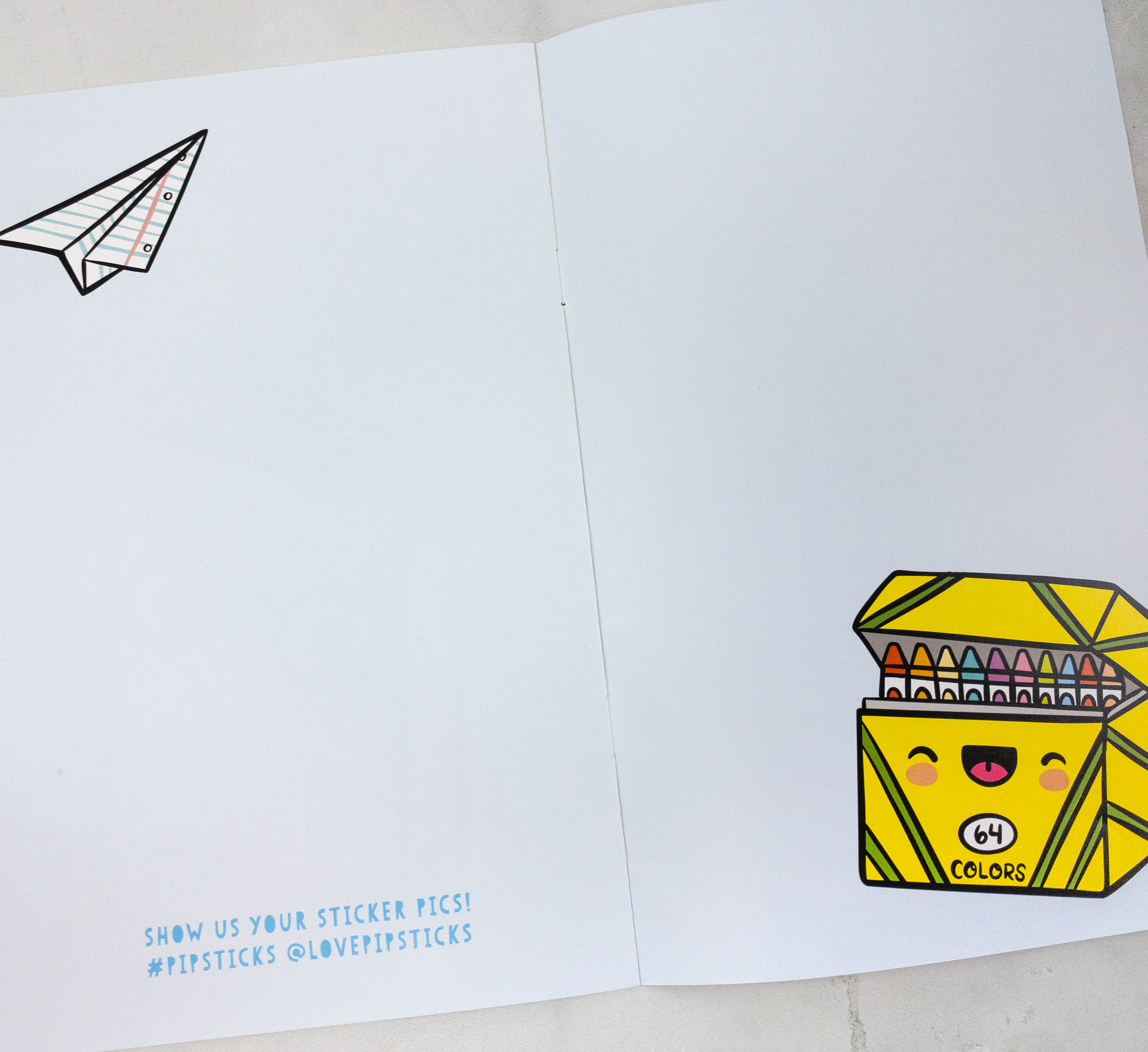 There's also a dedicated page where you can stick your favorite stickers and take a photo to share on the Pipsticks' social media!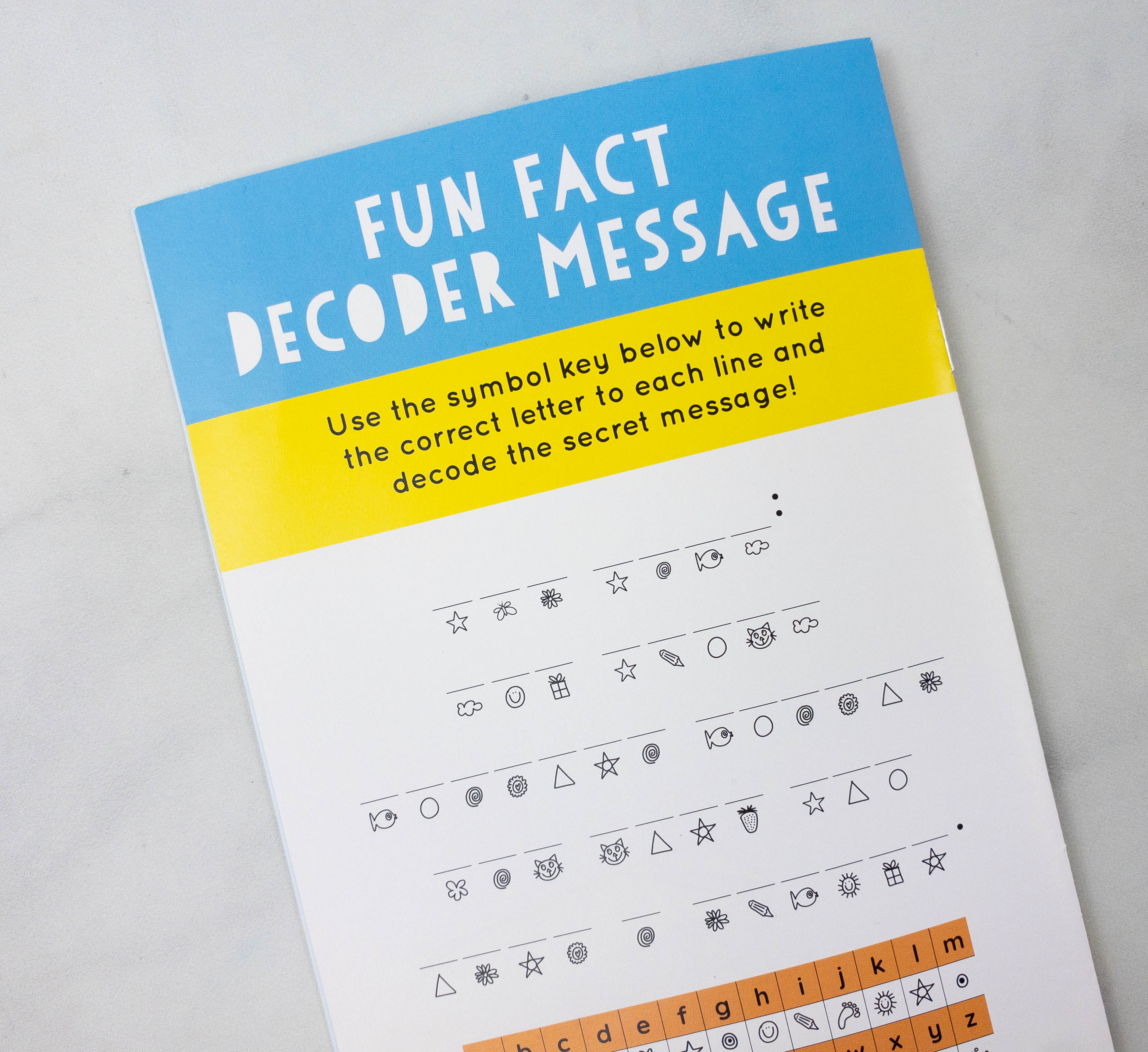 At the back of the booklet is a fun puzzle. Just use the symbol key to find the correct letter and decode the message!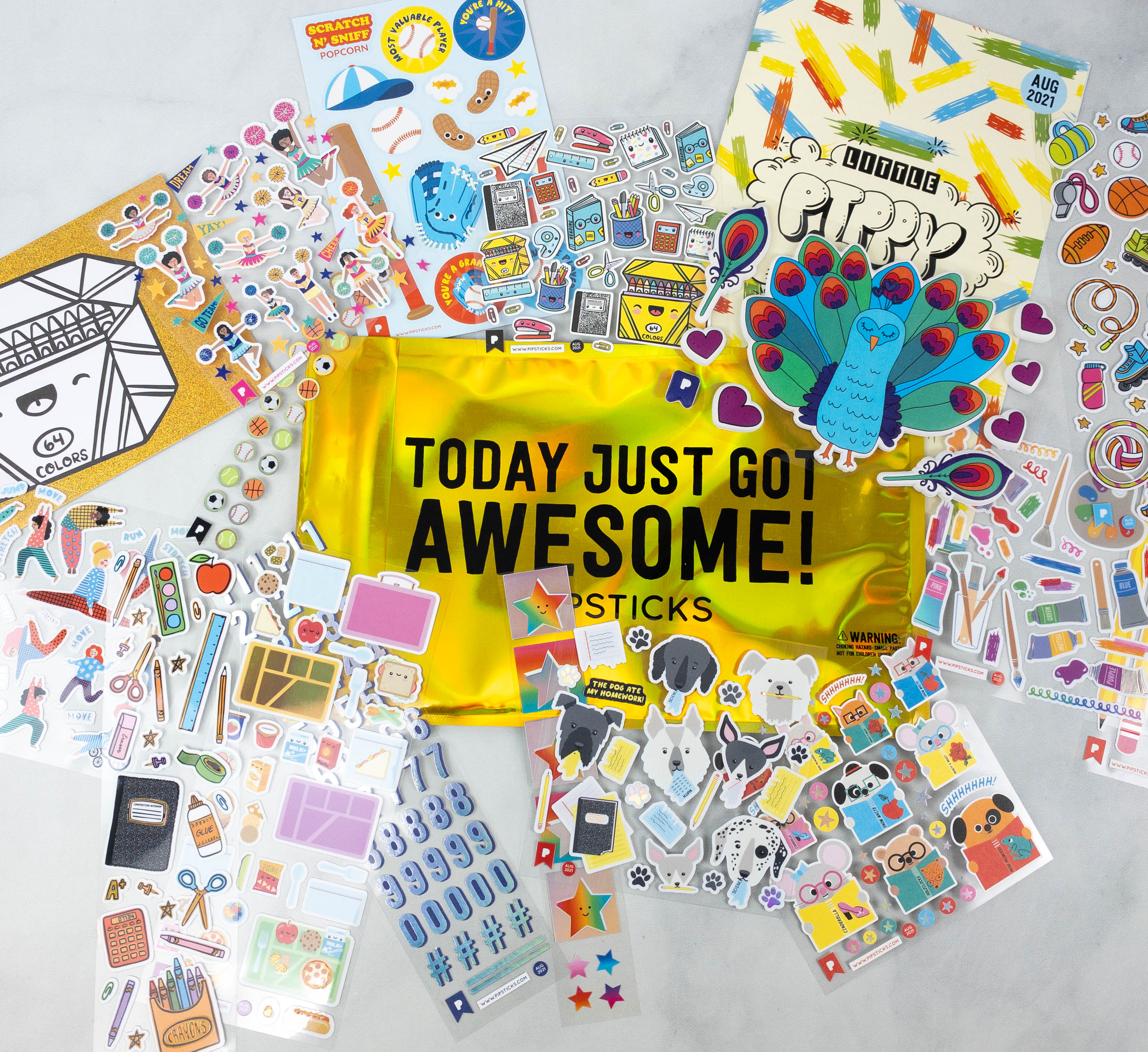 Everything in my pack!
NOTE: You should be able to find the items in this month's pack in the Pipsticks online shop around mid month. They usually have previous packs available too.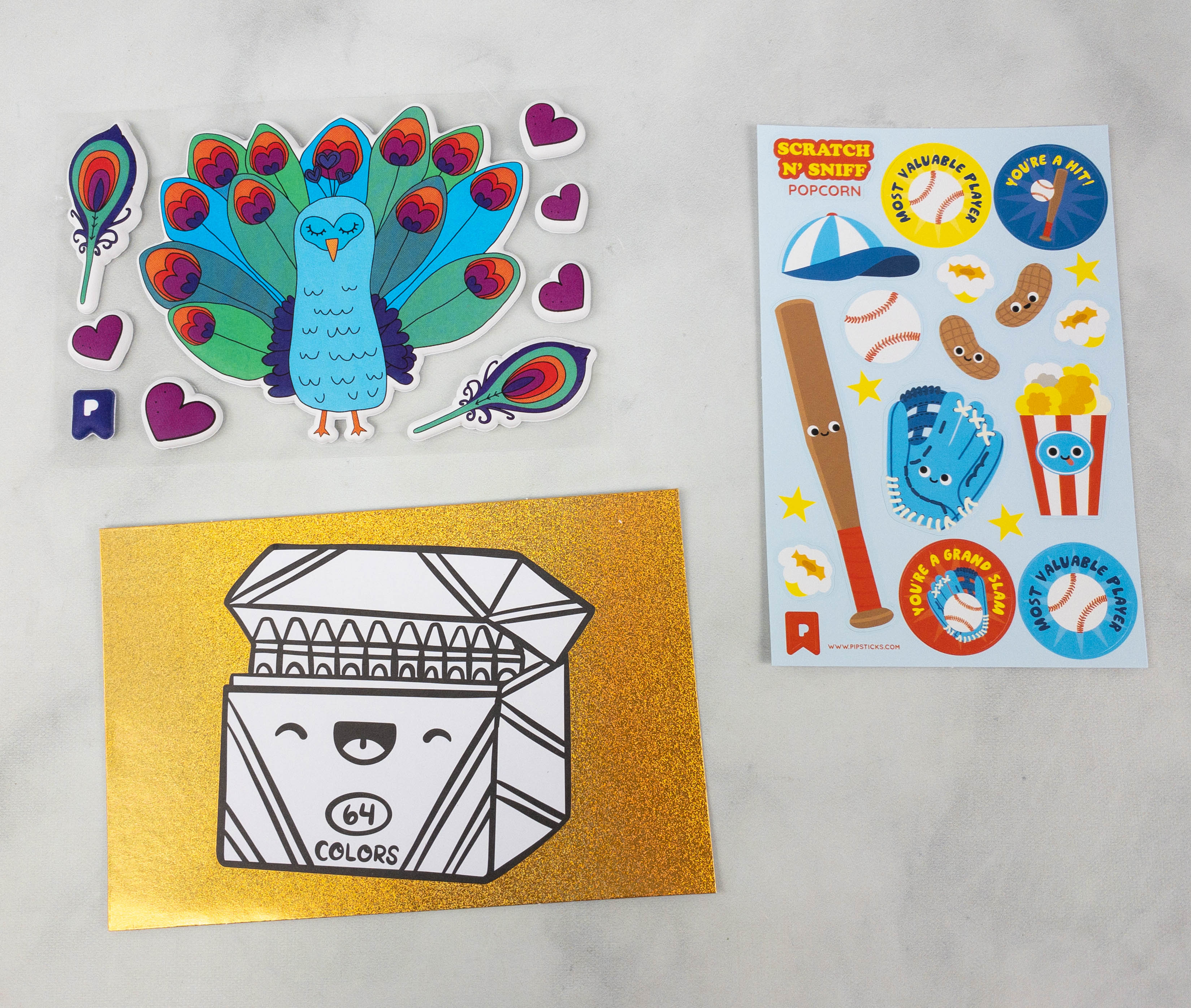 First up is a baseball themed scratch n' sniff sticker sheet! It features items that baseball players use, as well as snacks popularly enjoyed while watching the game. There's also a sheet of peacock puffed stickers and a golden postcard!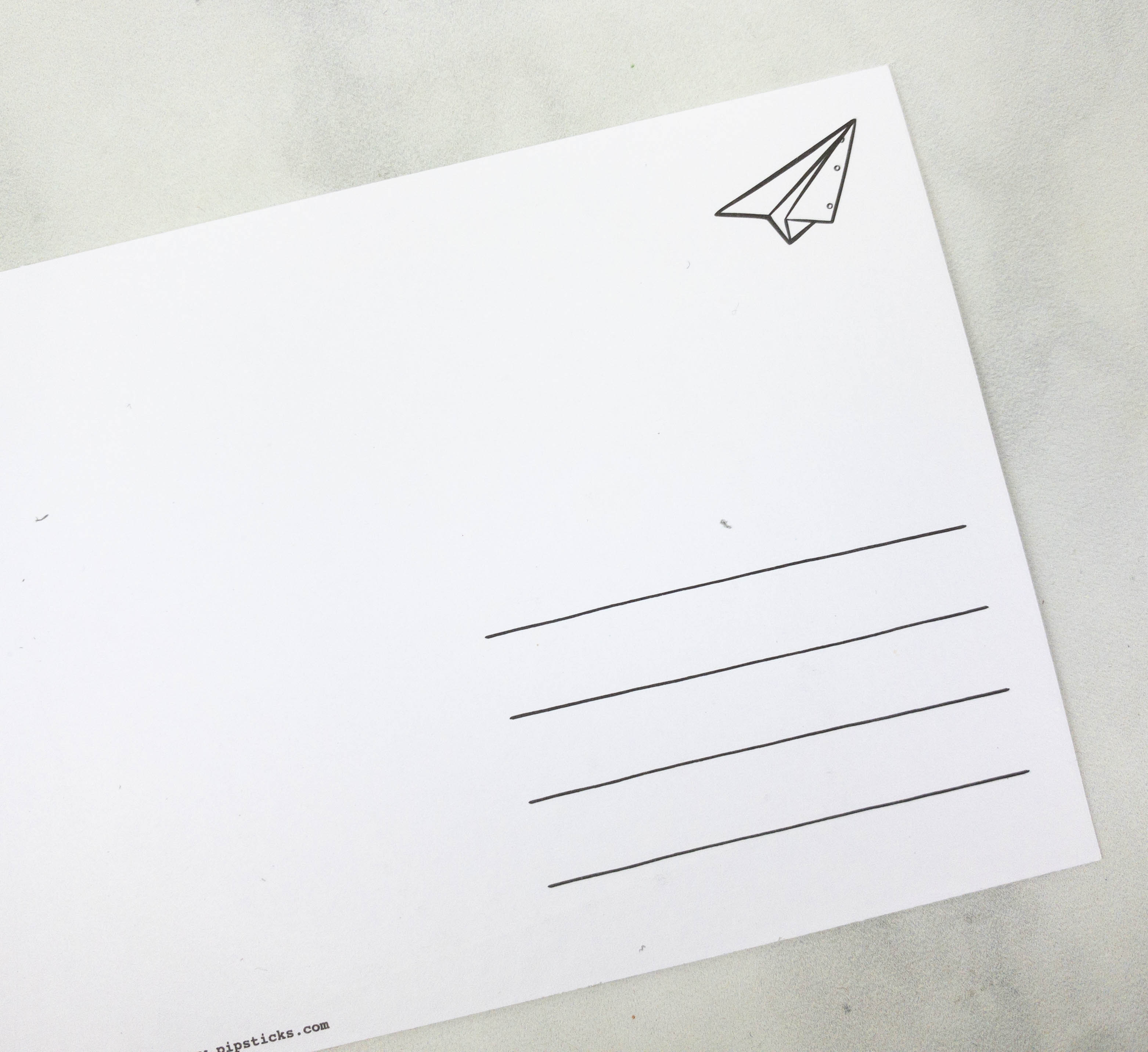 At the back of the postcard, you can write the details of the recipient and a short message.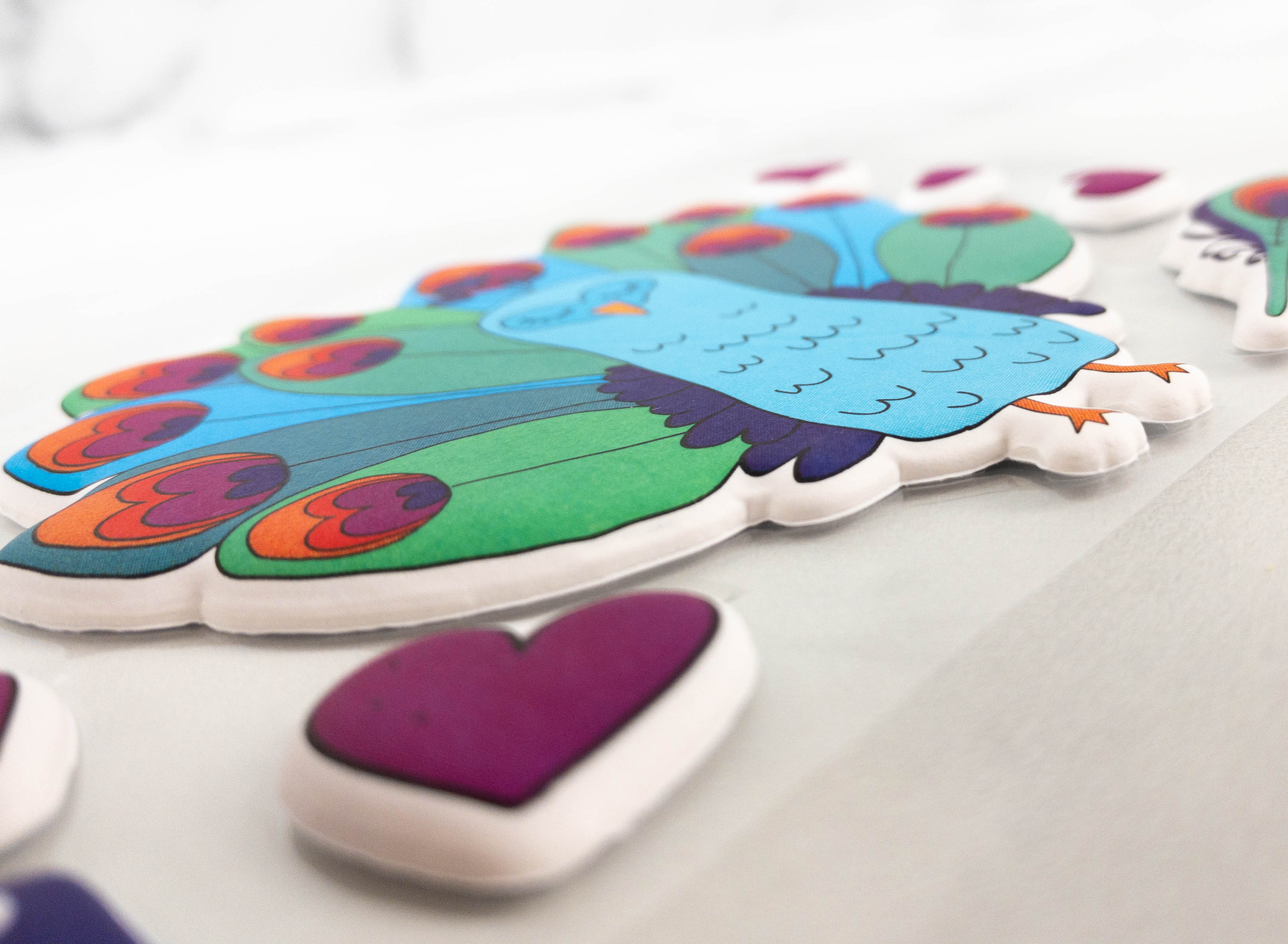 These puffed stickers are a great way to add dimension to journal or scrapbook pages or to binders!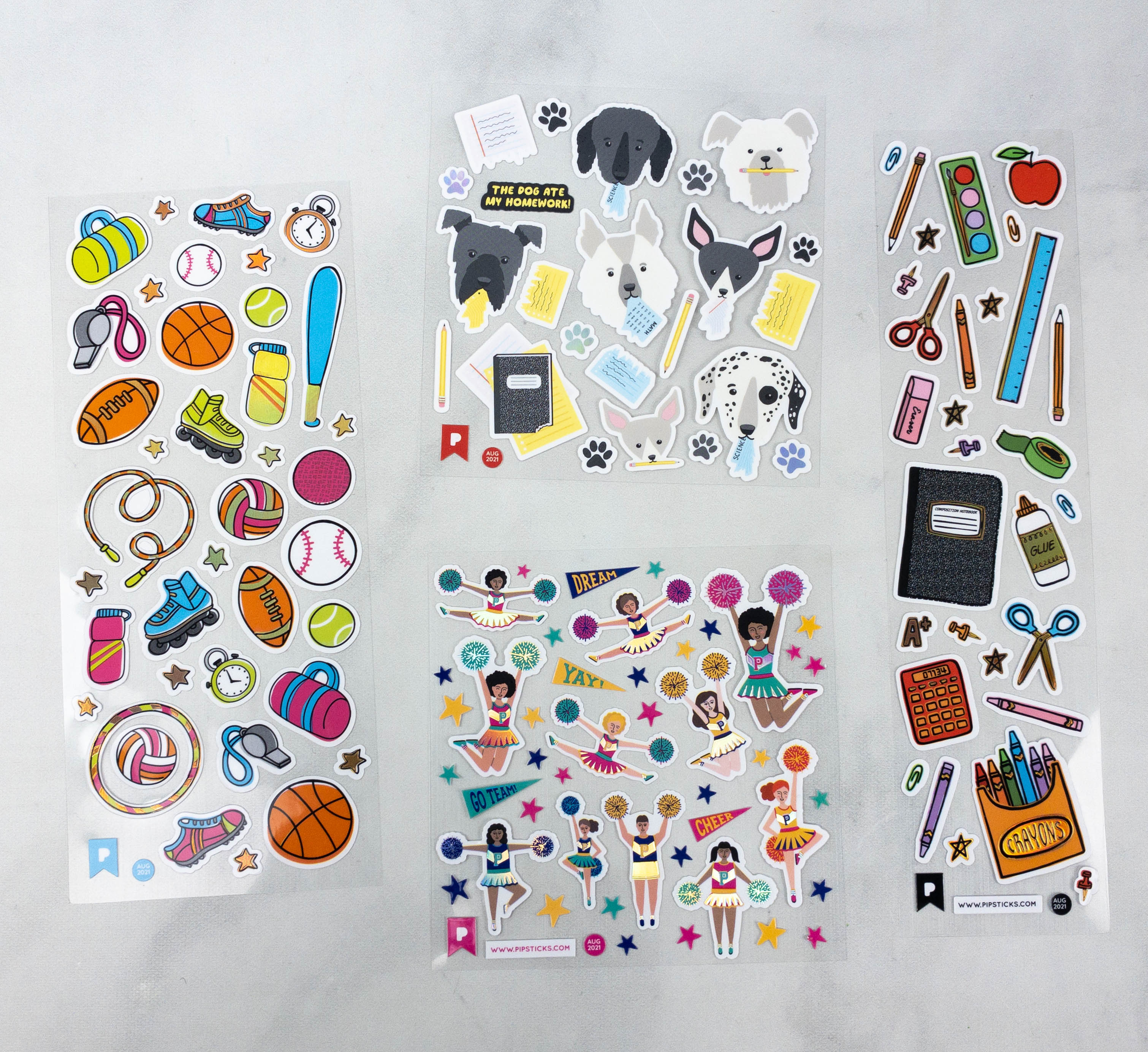 Here are more sticker sheets! Two of them are sports-themed, the other one is filled with animals, and the last one has cute school stuff! My kids' favorite among this particular bunch is the cheerleader sticker sheet which features a variety of poses and props.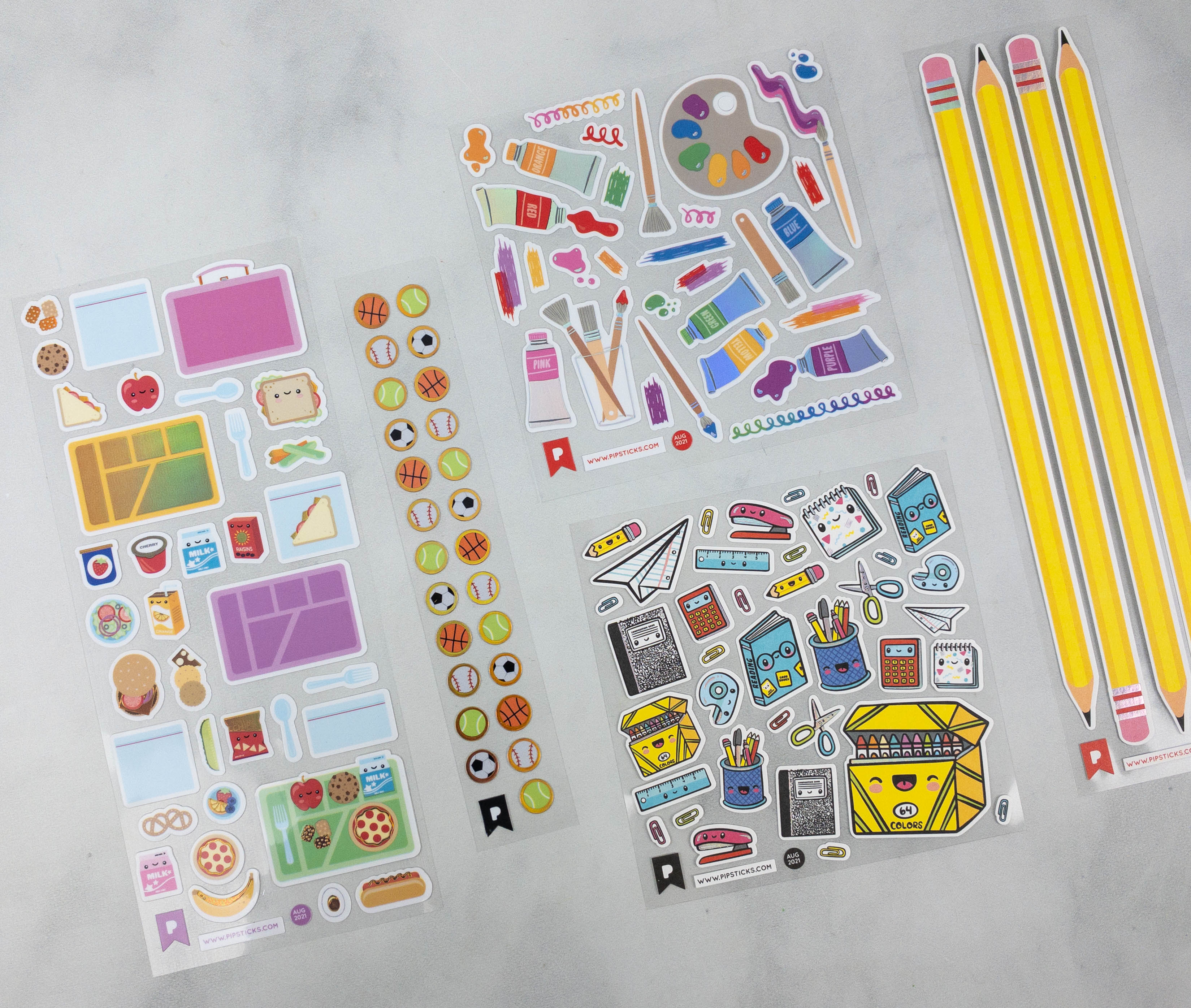 Next, we have more sticker sheets with school related designs! It includes snacks, art stuff, pencils, and a variety of balls!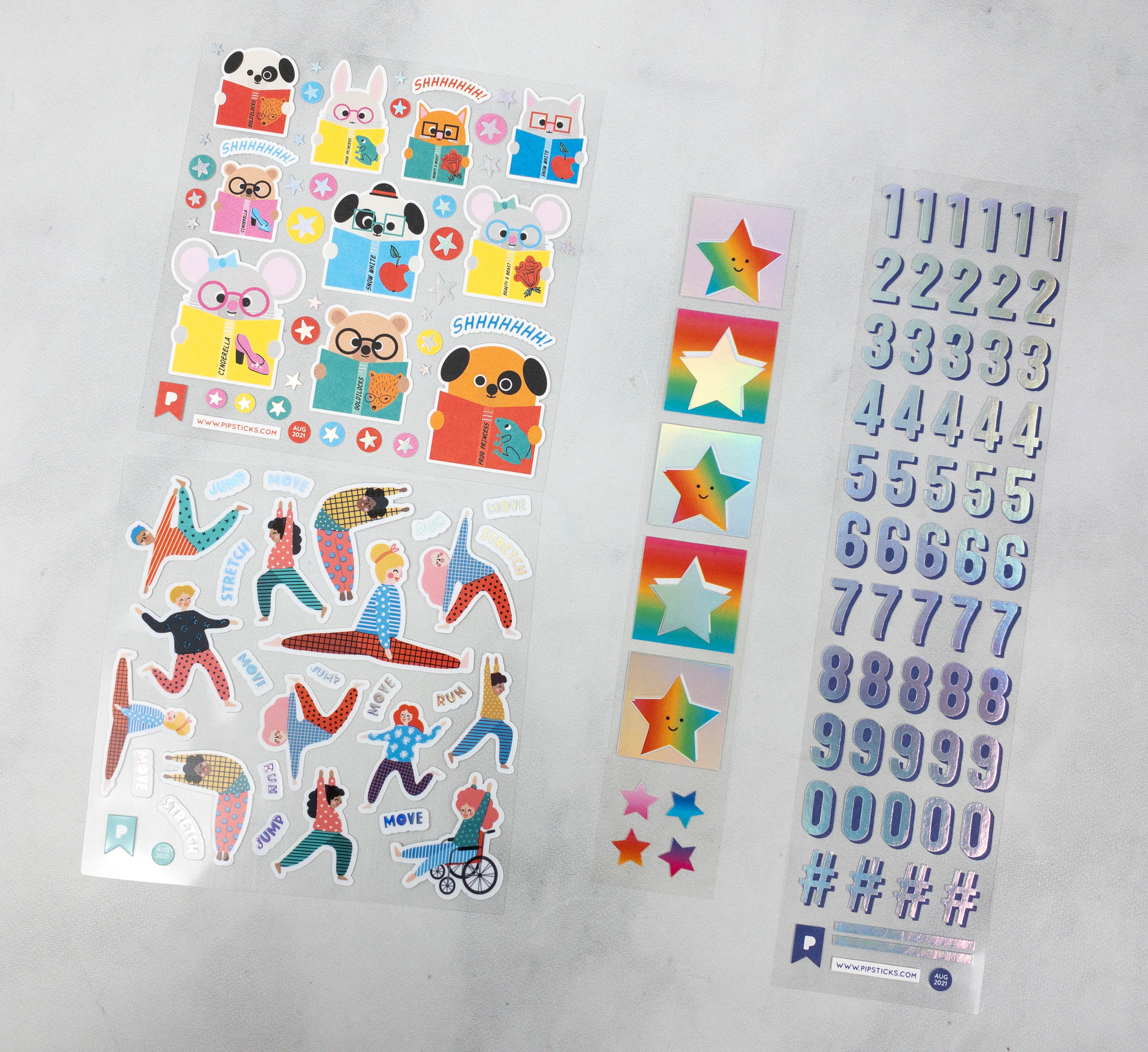 To complete this month's set of stickers, they also added sticker sheets of different animals reading a book, exercise routines, colorful stars, and shiny numbers.
Pipsticks sends high quality and fun stickers for kids monthly! This month's curation features a good mix of school themed and sports themed stickers and I was happy to have these for decorating everything for back to school. There are also some animal stickers, including dogs and a peacock. These stickers are great for decorating notebooks, gadgets, and other belongings. You can also simply collect them in a binder but we also set up a sticker wall in the dining room with paper on the wall for sticker fun. The sticker designs from Pipsticks are always fun and kid friendly. Each package also includes a bonus postcard that you can either keep or send to a friend!
Are you getting any of Pipsticks subscriptions?