Pet Treater Dog Pack is a monthly dog subscription! Every month you receive at least one bag of treats made in the USA or Canada along with one toy each month for $15 and free shipping. Small, medium, and large dog options are available. Subscribers have access to secret deals and add-ons. It's formerly known as Mini Monthly Mystery Box for Dogs and Pet Treater Dog Box Mini. Pet Treater Dog Pack is a smaller version of Pet Treater's Deluxe Dog Pack. Both of these subscriptions made our reader's list of their favorite dog subscription boxes for 2021 and 2020!
DEAL: Get 10% off your first month with coupon code DOGPACK10.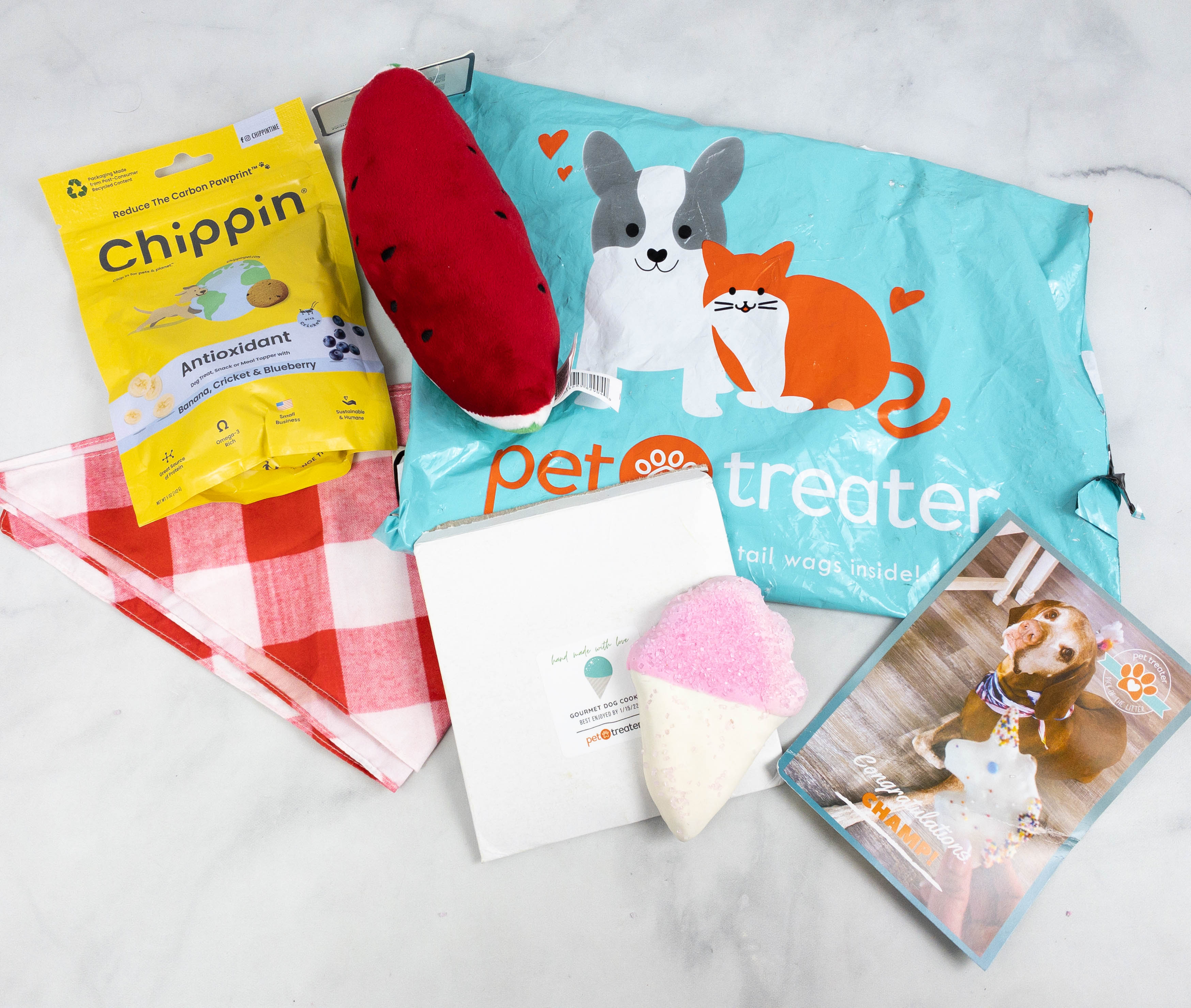 Everything in my July 2021 box!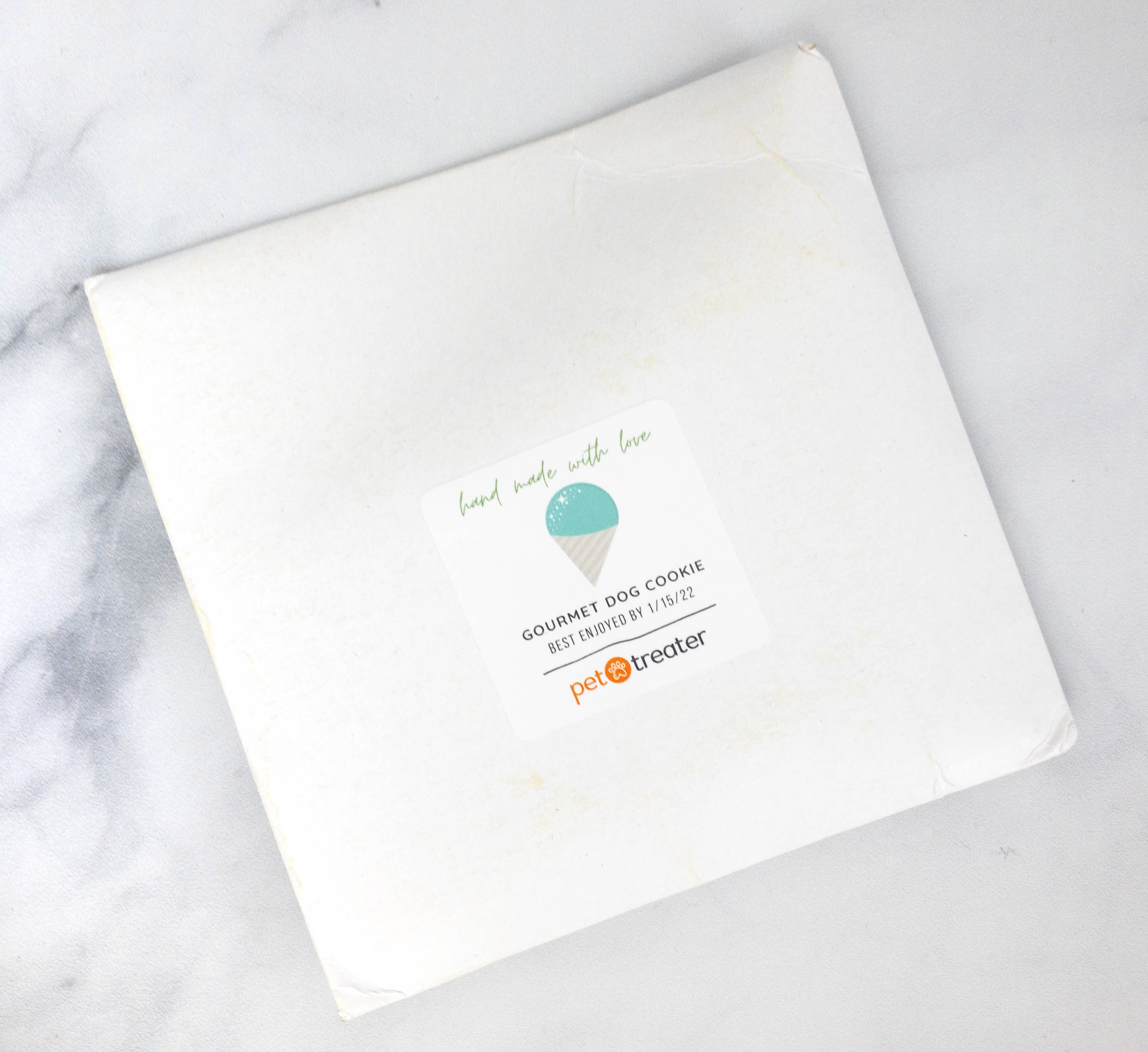 Gourmet Dog Cookie Treat. Here's a staple snack for dogs in every Pet Treater box, a gourmet cookie! This biscuit is made from clean ingredients including whole wheat flour, oats, canola oil, and honey.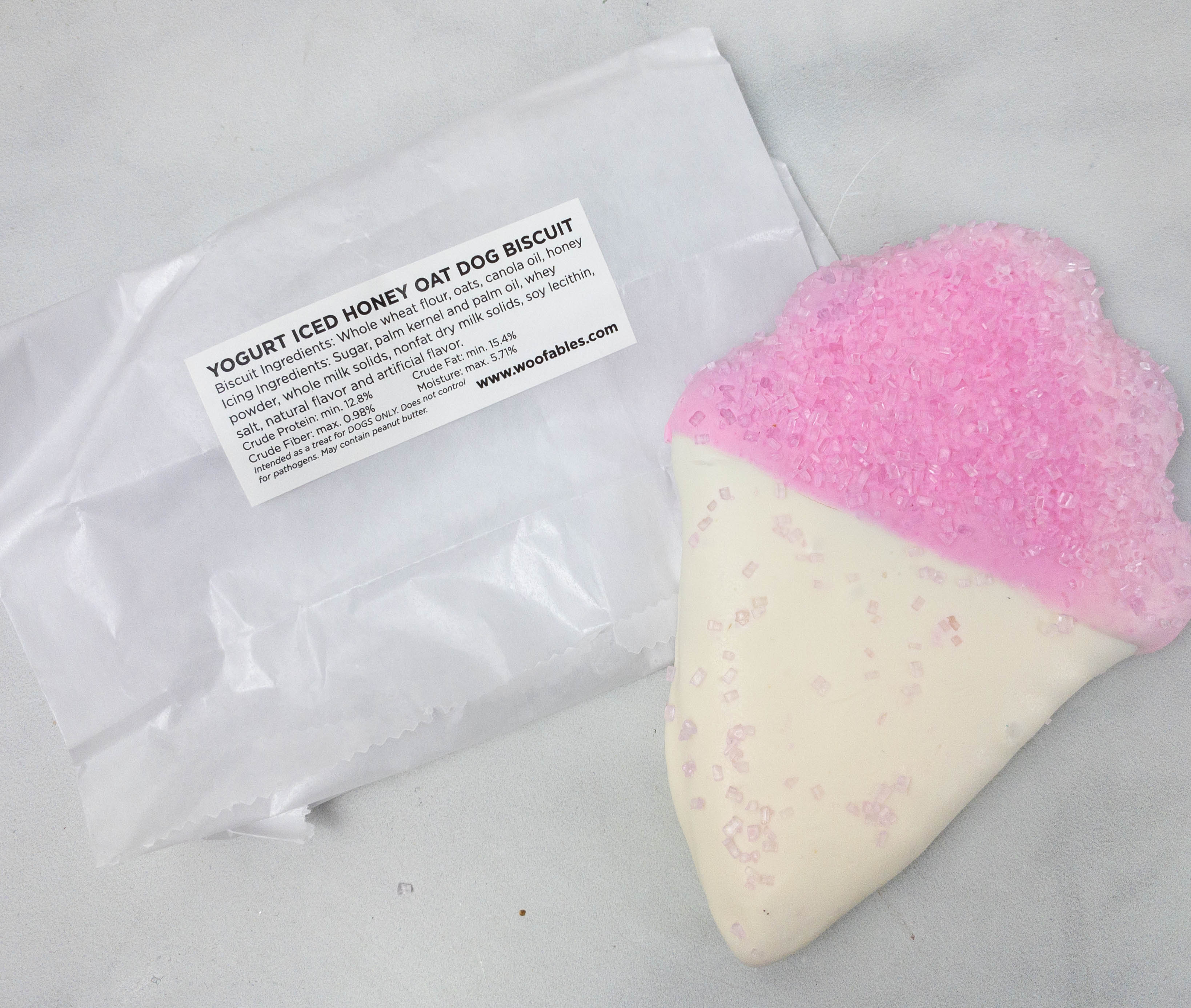 There's an icing on top and it's made from sugar, palm kernel and palm oil, whey powder, whole milk solids, and nonfat dry milk solids. The cookie is shaped like an ice cream on a cone.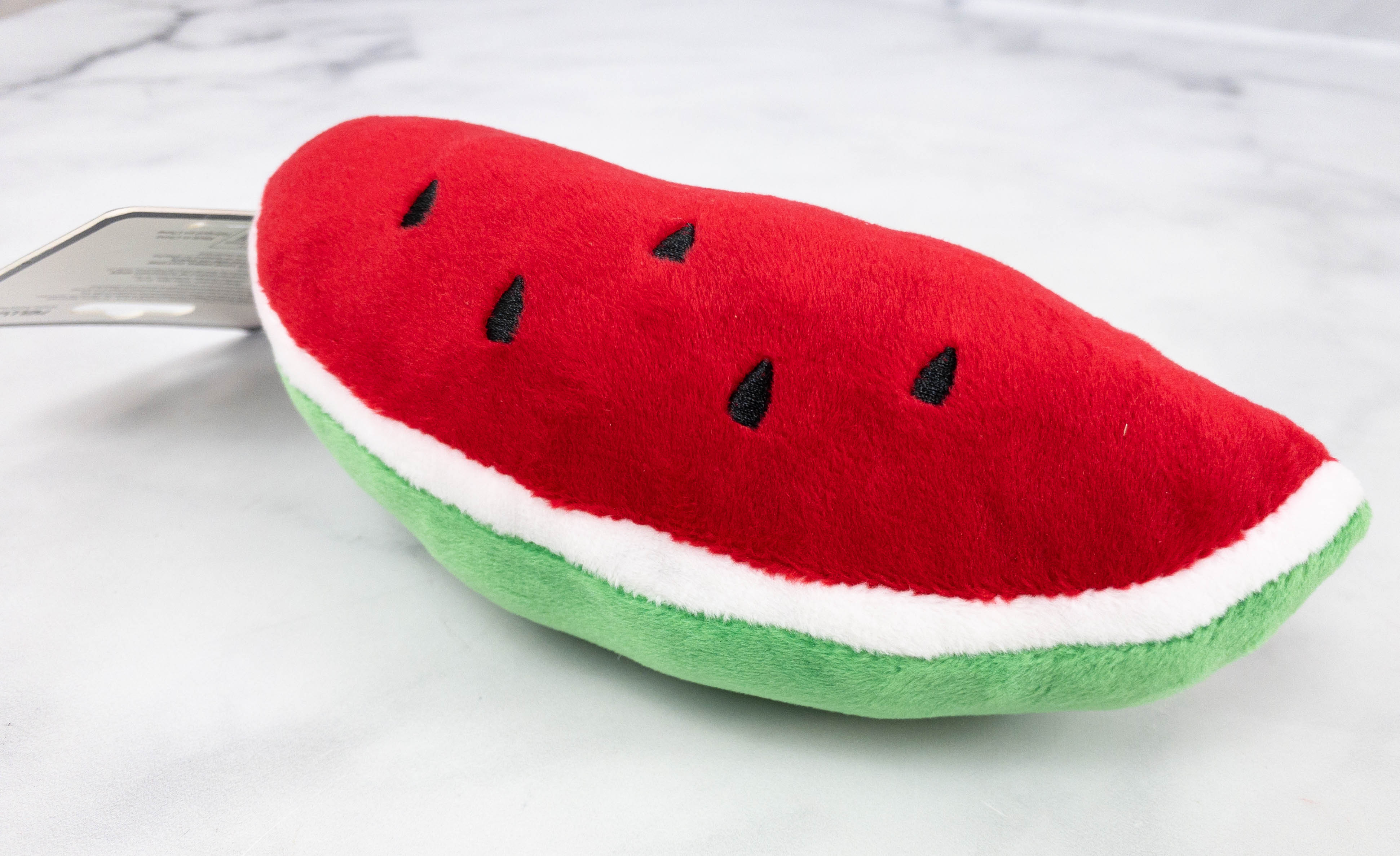 Dog toy. Next up is a fun toy for dogs, a watermelon shaped plushie! The bottom part is green and the upper part is red, with embroidered black seeds.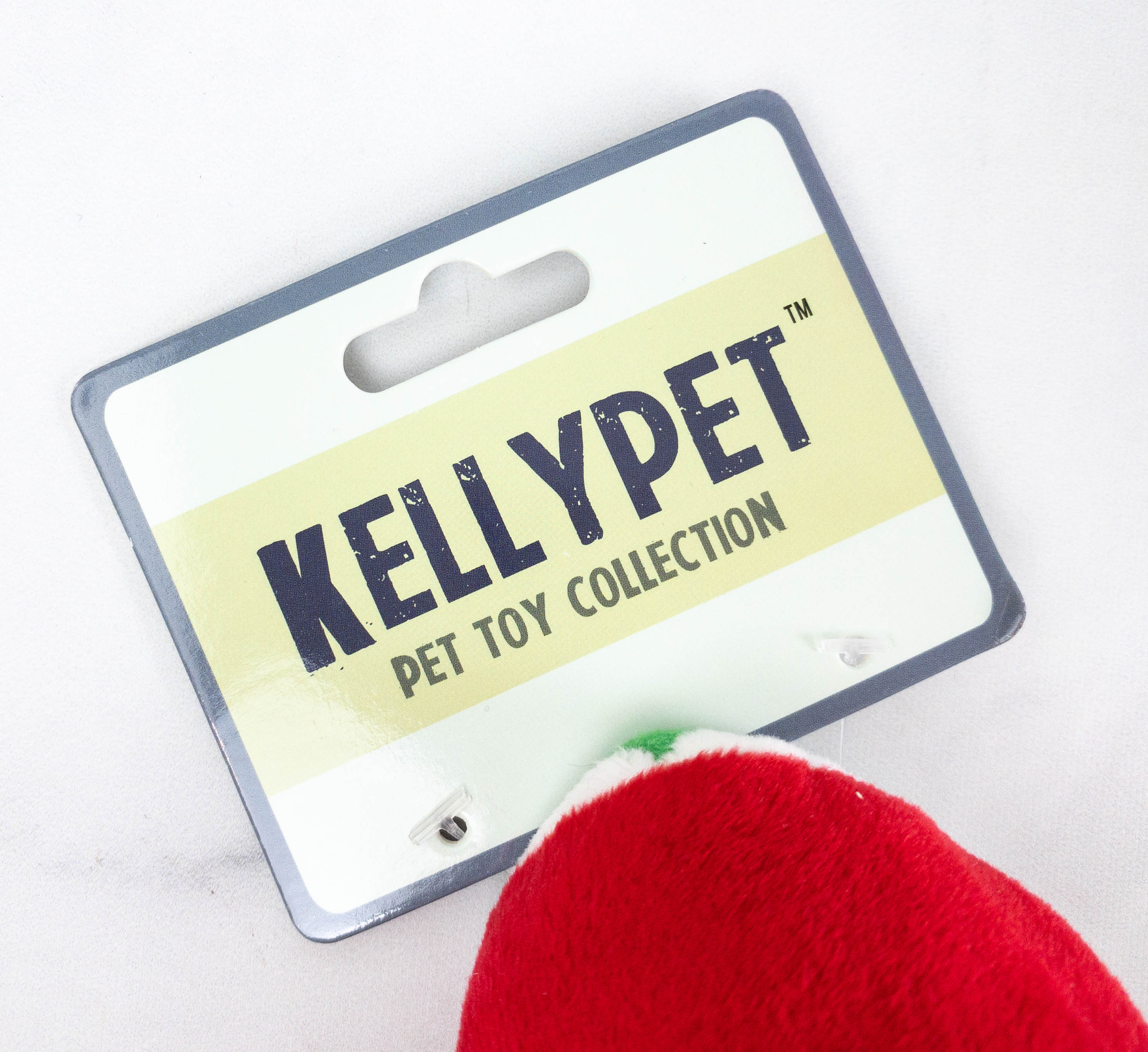 The toy is soft, durable, and fun to play with. It's perfect for playing fetch!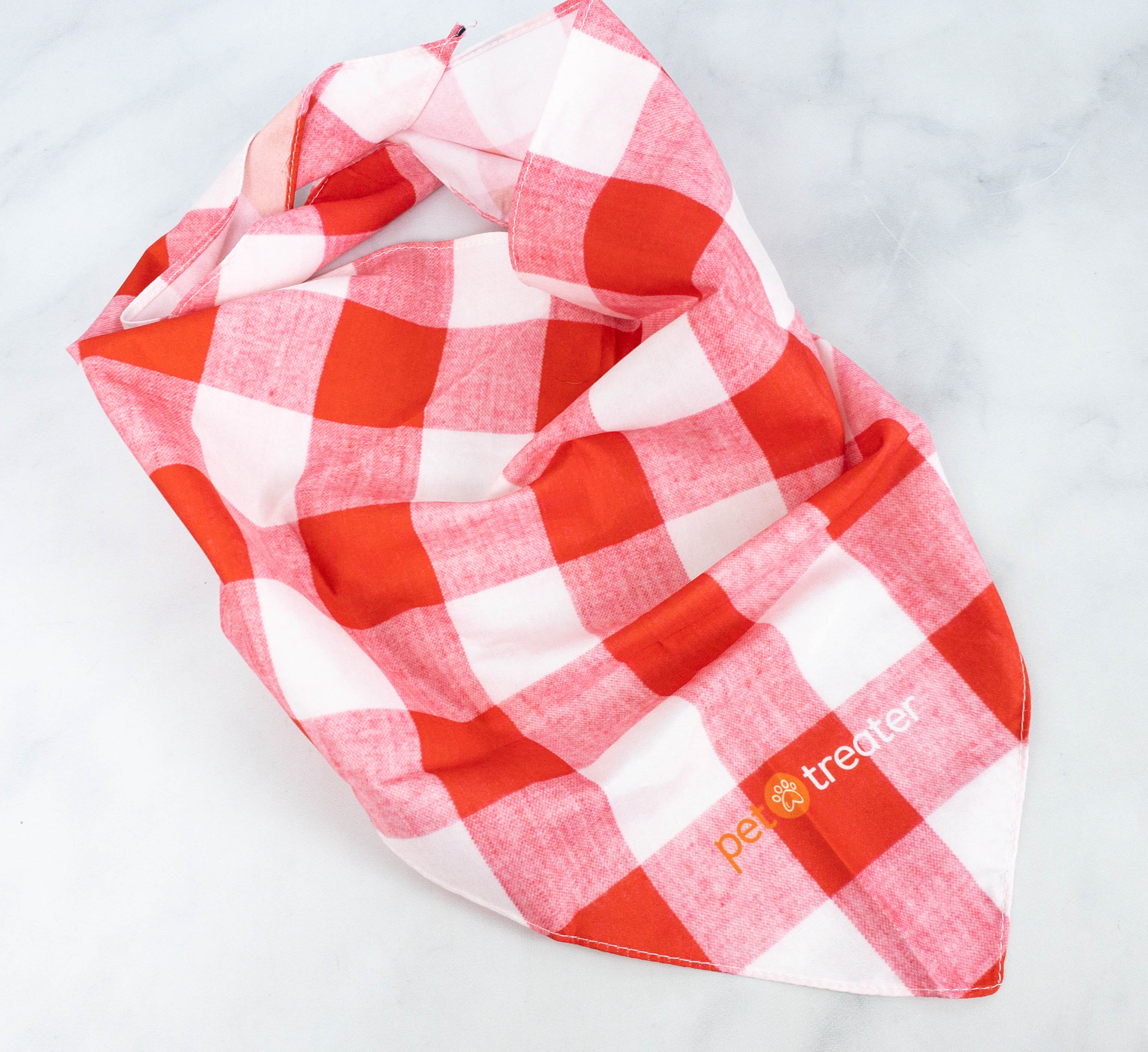 Bandana. This month's bandana features a classic checkered design in red and white. It has the Pet Treater logo at the bottom part, and it's also soft and lightweight. It's also easy to put on my pup's neck.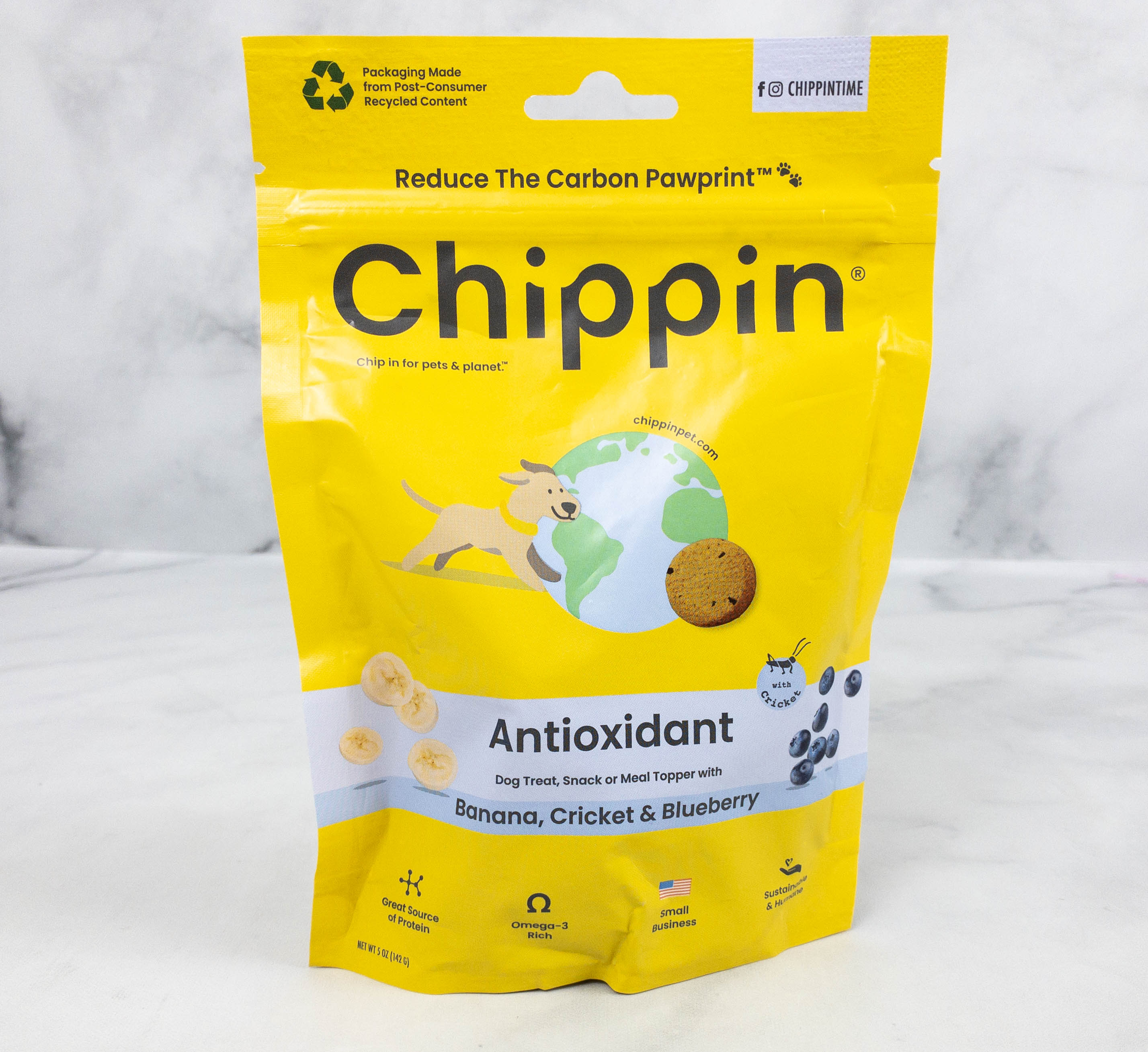 Chippin Banana, Cricket & Blueberry Dog Treats ($11.73) To complete this month's selection, here's a pack of treats made with banana, blueberry, and human-grade cricket protein.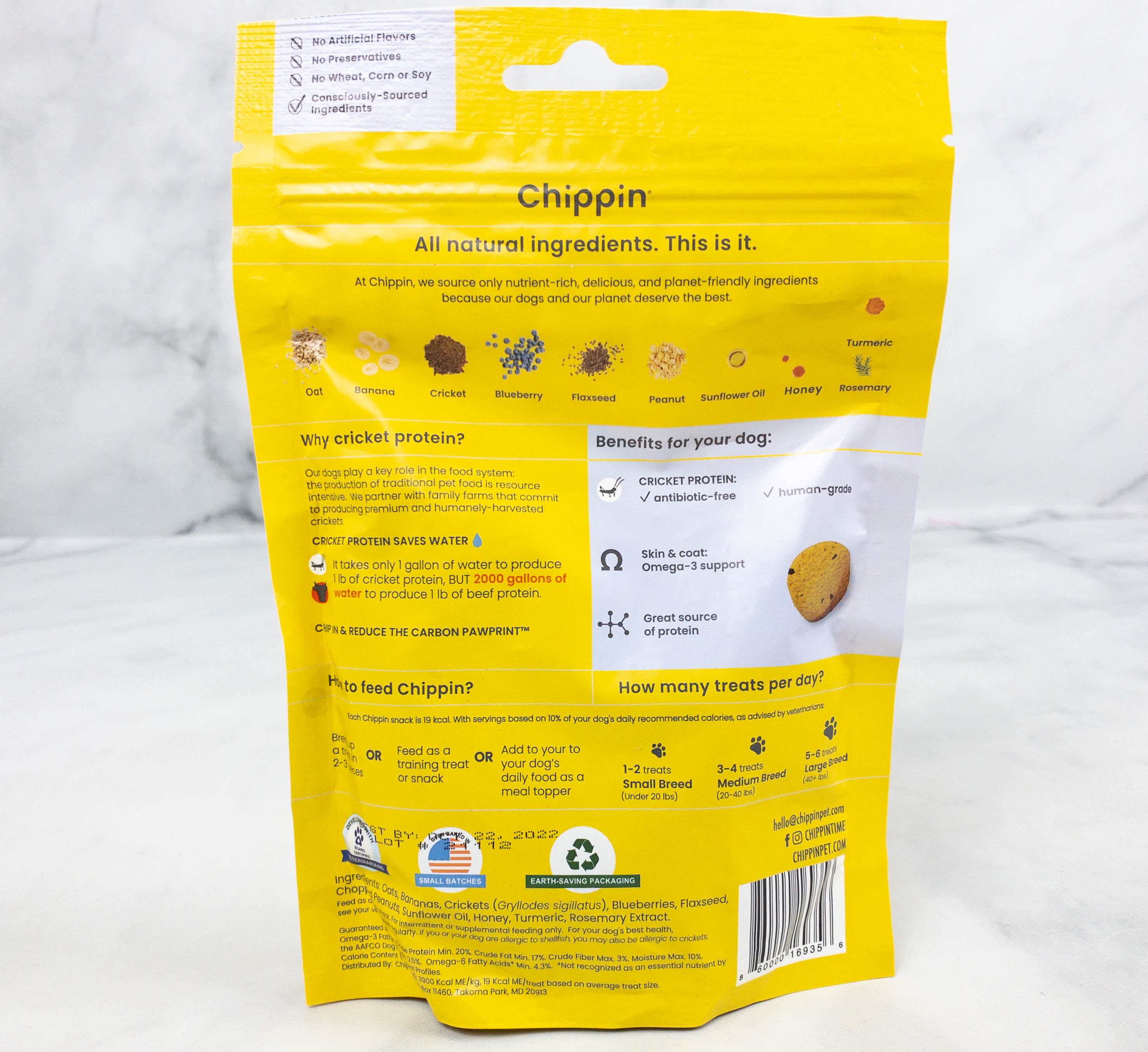 This treat does not use common dog food allergens. It can be fed as a training treat, snack, or even a meal topper.
Aside from being a good source of protein, these treats are also rich in omega-3 which is good for a dog's skin and coat.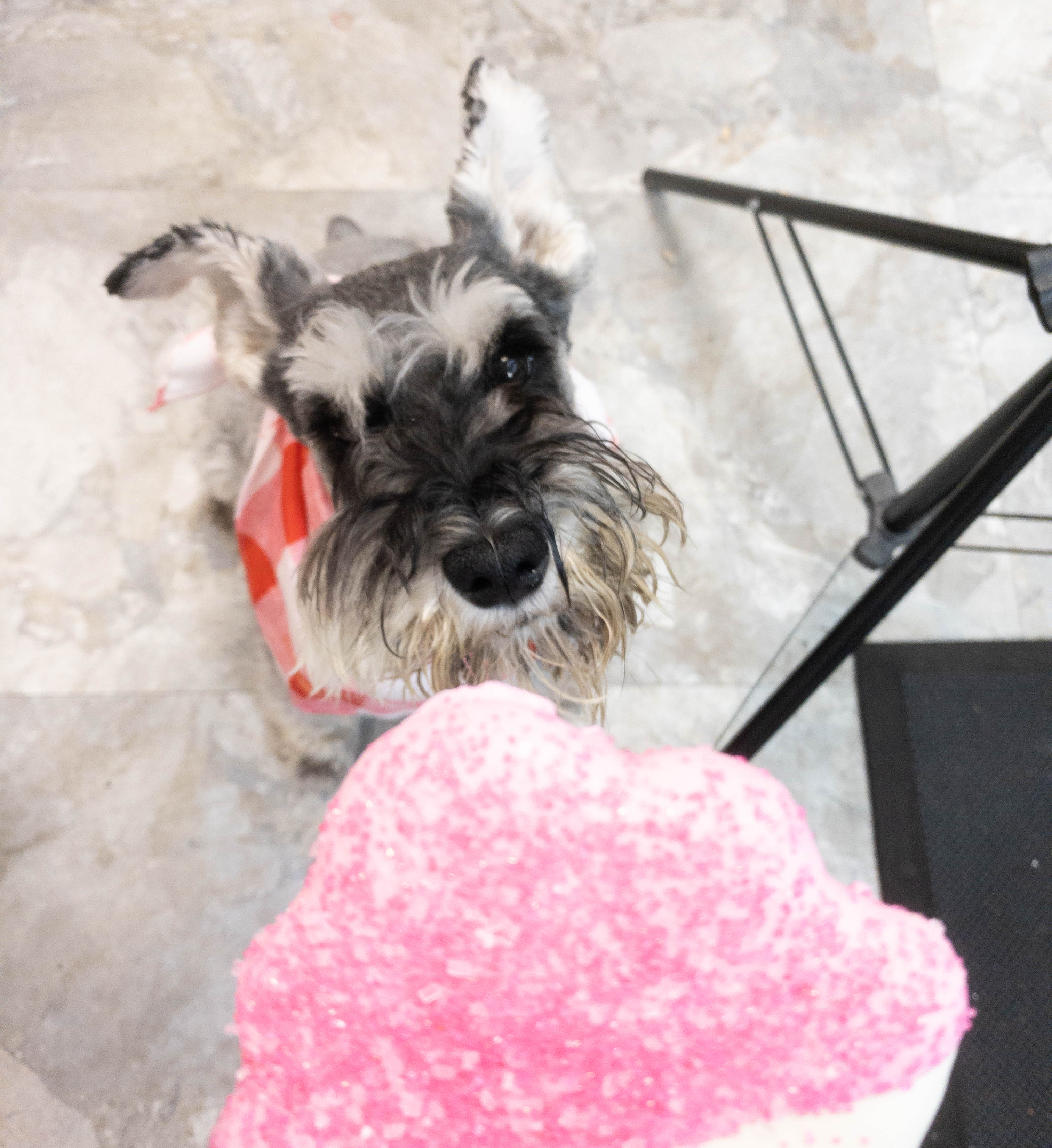 Such a good boy, he wanted to investigate right away!
Pet Treater is a fun way to get a new toy and some treats for your dog every month. For July, our pack included a couple of summer themed items: a watermelon plushie and a pack of treats made with a delicious combination of banana and blueberry. Dean had a great time playing with the toy and he also enjoyed the cookie after playing. Also, the checkered bandana looked perfect on him, and he doesn't have problems wearing it because it's lightweight. This is definitely an ideal subscription if you want to reward your dogs with high-quality goodies. If you want more items, they also have a Deluxe box to get more toys and treats!
What do you think of this month's Pet Treater Dog Pack?