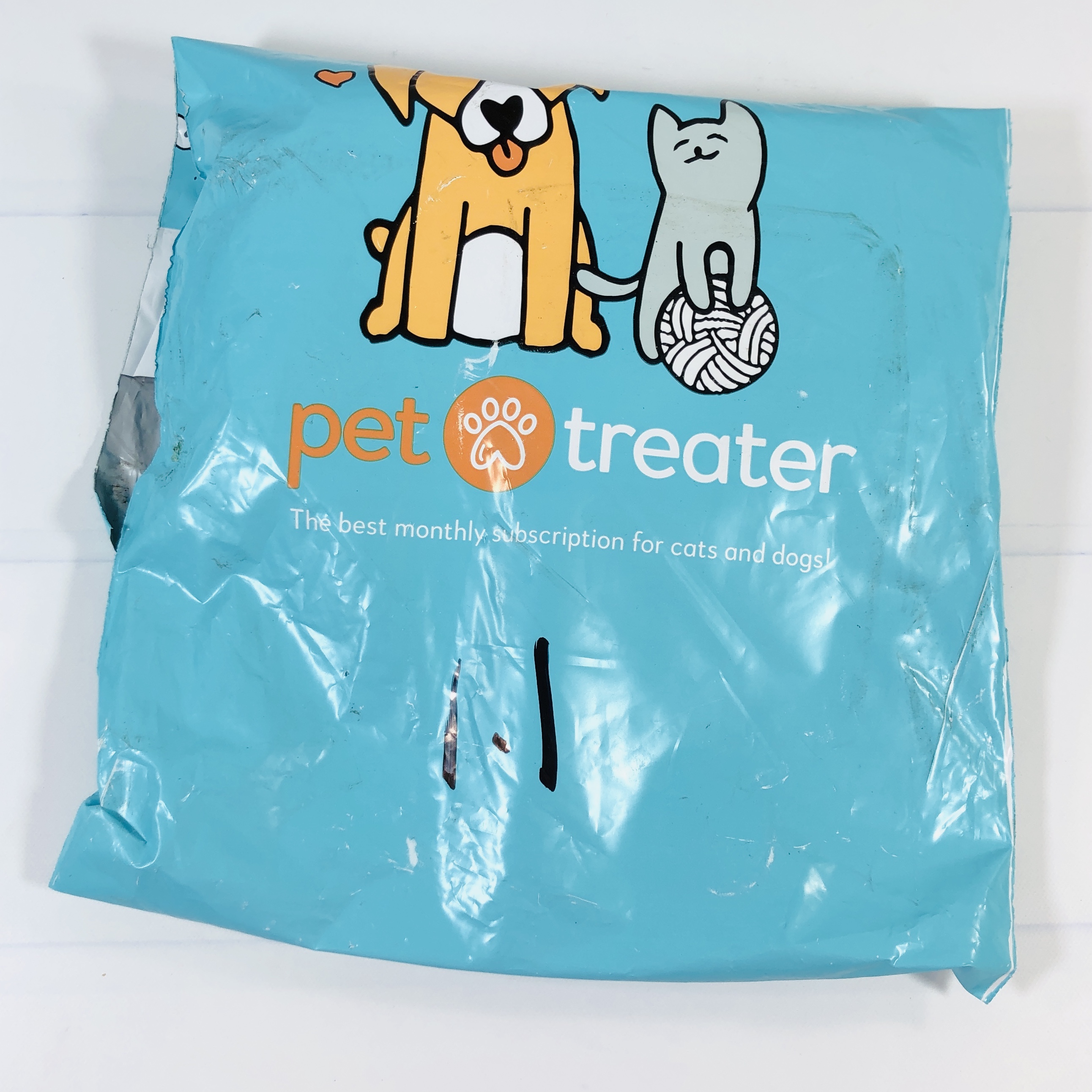 Pet Treater is a subscription program for pets, delivering quality items like toys and treats. They offer 2 options for cats: a Cat Pack with 3-4 items ($15 a month) and a Multi-Cat Pack with 5-8 items ($25 a month). Your first pack will be filled with the most popular fan favorites!
Pet Treater is a subscription program that treats your pet every month with quality items that won't break your wallet. Our pets deserve the best that we can possibly afford. At Pet Treater, you can afford so much more because we carefully select products with the best pricing so we can make sure your box is full of the items your pet will love.
DEAL: Get 50% off your first month with coupon code CATPACK50.
Pet Treater's cat subscription box made the list in our 2021 readers' choice picks of best subscription boxes for cats!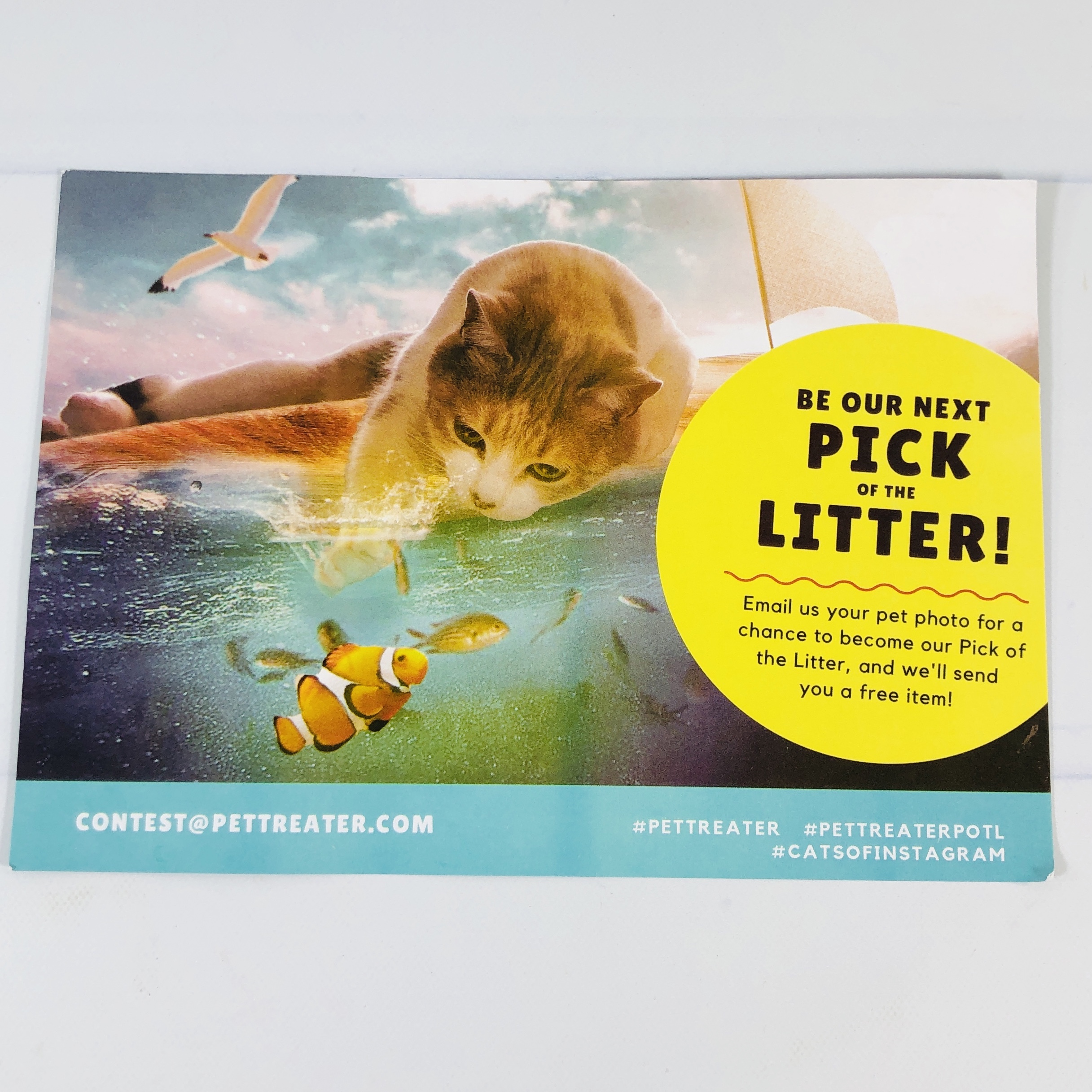 If you want your cat to be the next Pick of the Litter, you can submit their photo and follow the instructions indicated on the card.
The latest winner was Nymera!
Everything in my July 2021 box!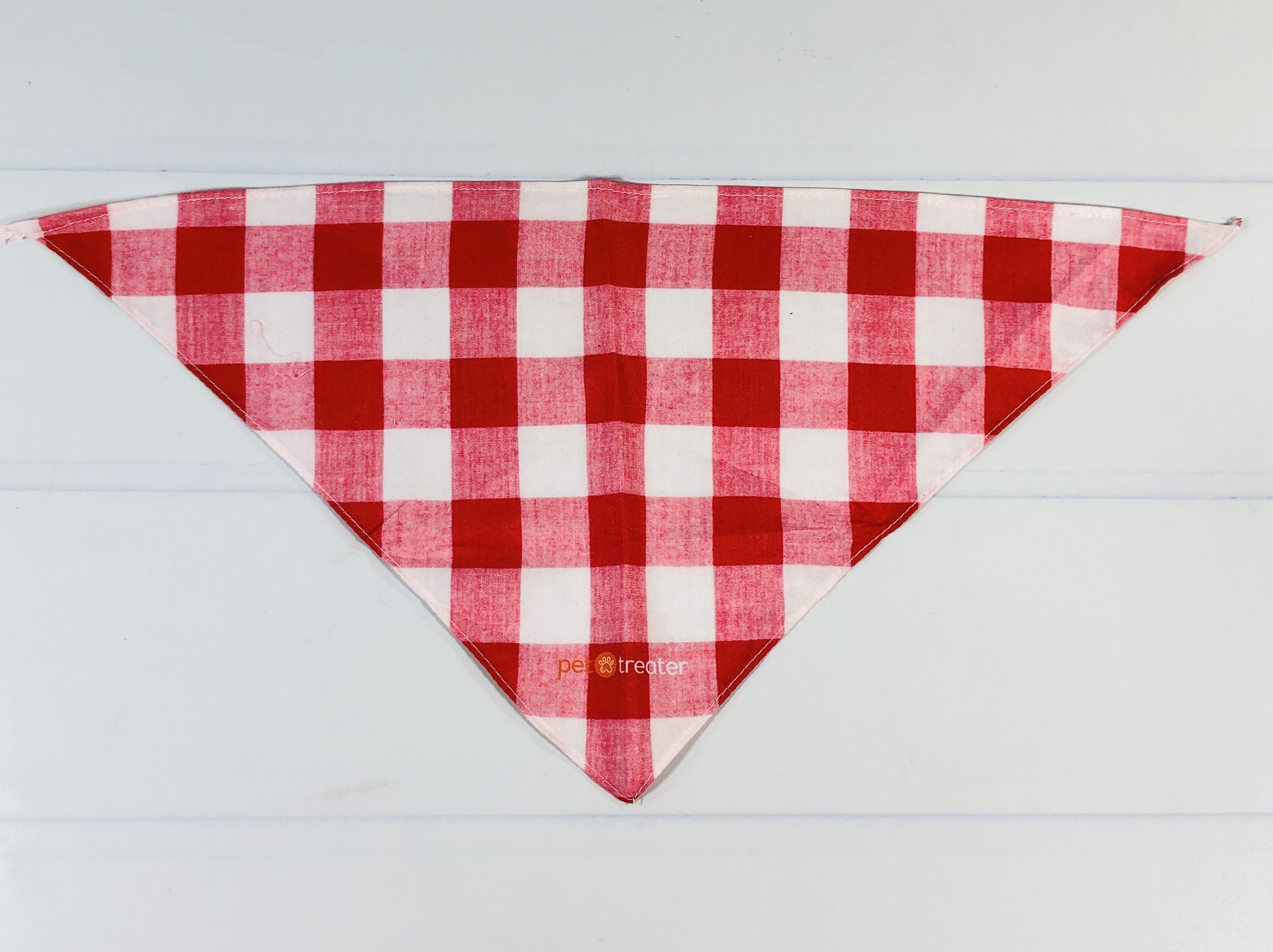 Bandana The bandana of the month reminds me of a checkered picnic blanket!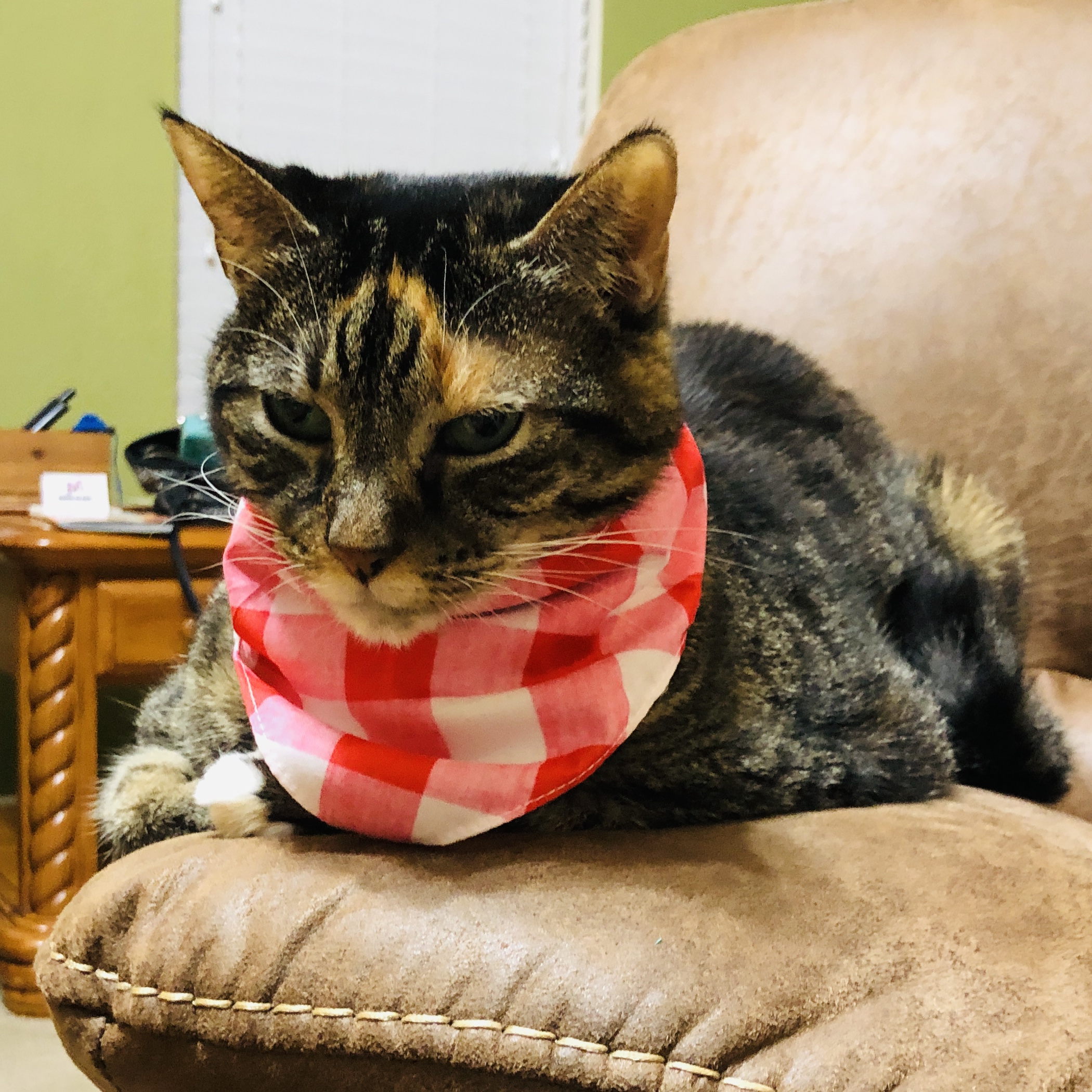 Here's Zoey, my super patient model. A bandana isn't a practical accessory for my cats but it makes for a nice photo op.
Popsicle & Watermelon Cat Toy Continuing with the summer theme, we have some treats that are standards during the hot months of the year. There is zero info about these toys — are they stuffed with catnip? Made in the USA? I don't know!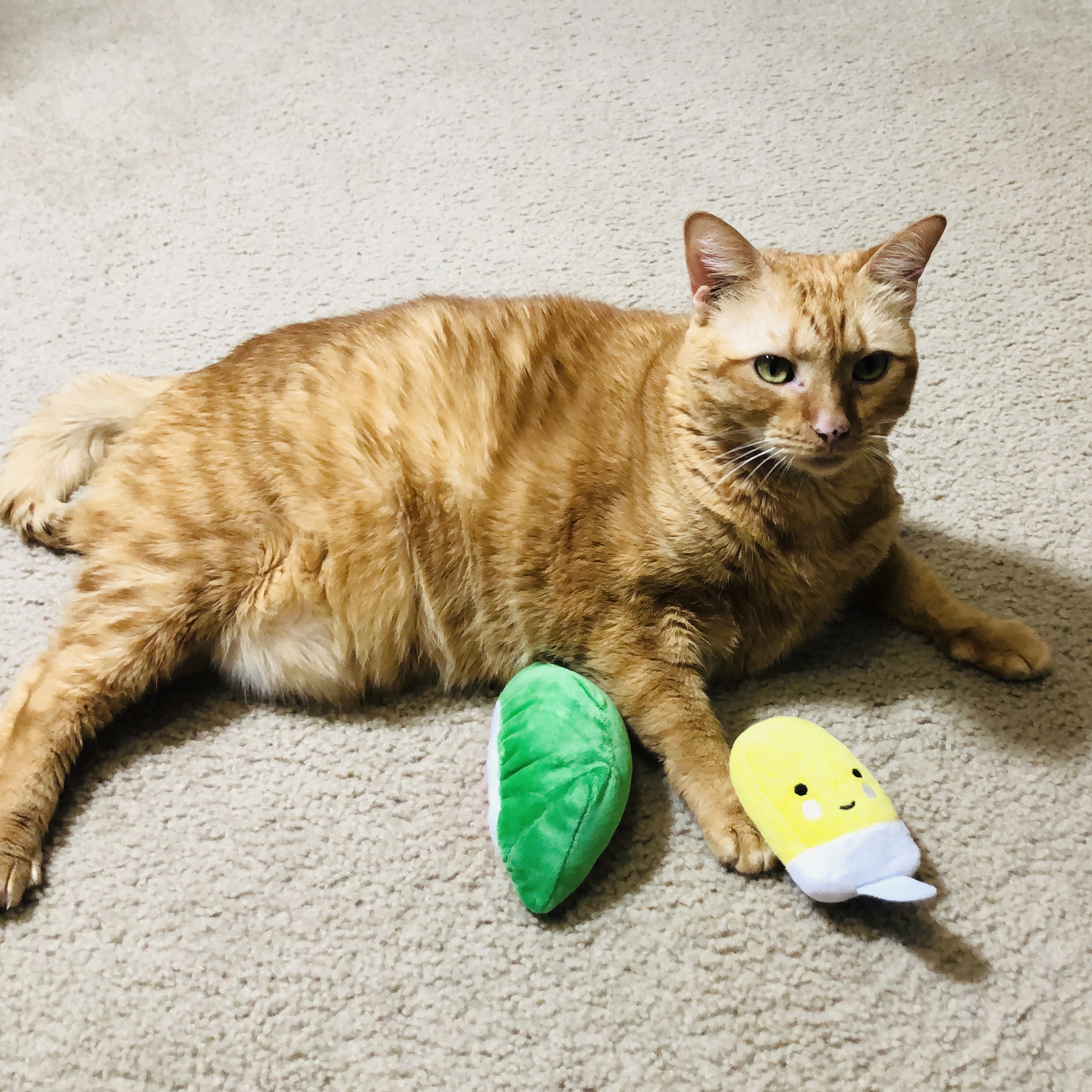 Okay Sunny, time to do your thing — play with the toys!
Why are you yawning Sunny?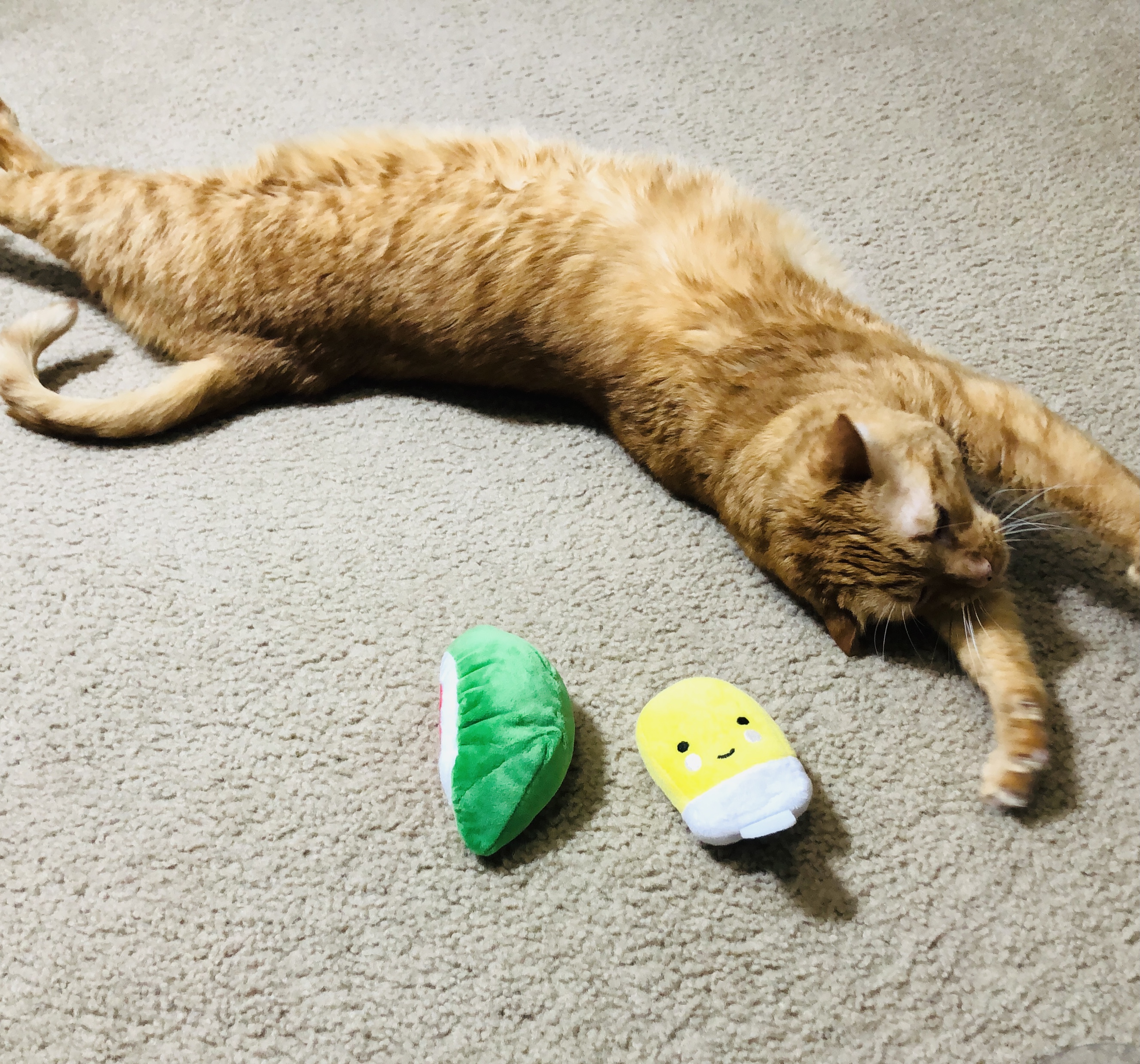 Well, these weren't a hit. I'm guessing they have no catnip and therefore my cat has no reason to play with them.
Vitakraft Gourmet Jelly Snack Cat Treats ($4.99) I love feeding my cat from tubes like this, she makes the most hilarious faces when she's slurping it up.
This is made with chicken, pork, and carrots and there are 5 tubes in the pack.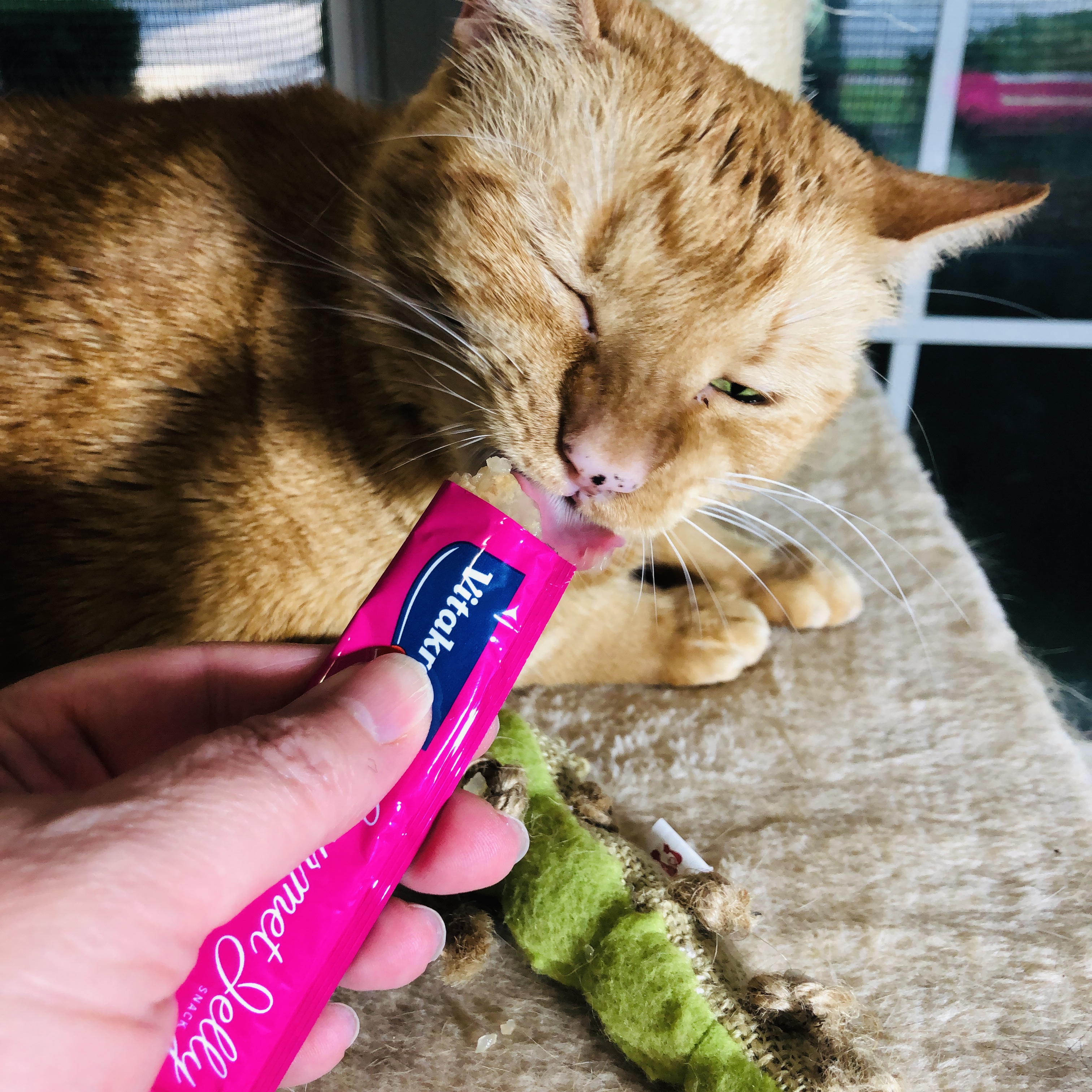 Here are four silly pictures that are basically the same and sometimes I have a hard time feeding her like this without rolling over laughing, she is so silly!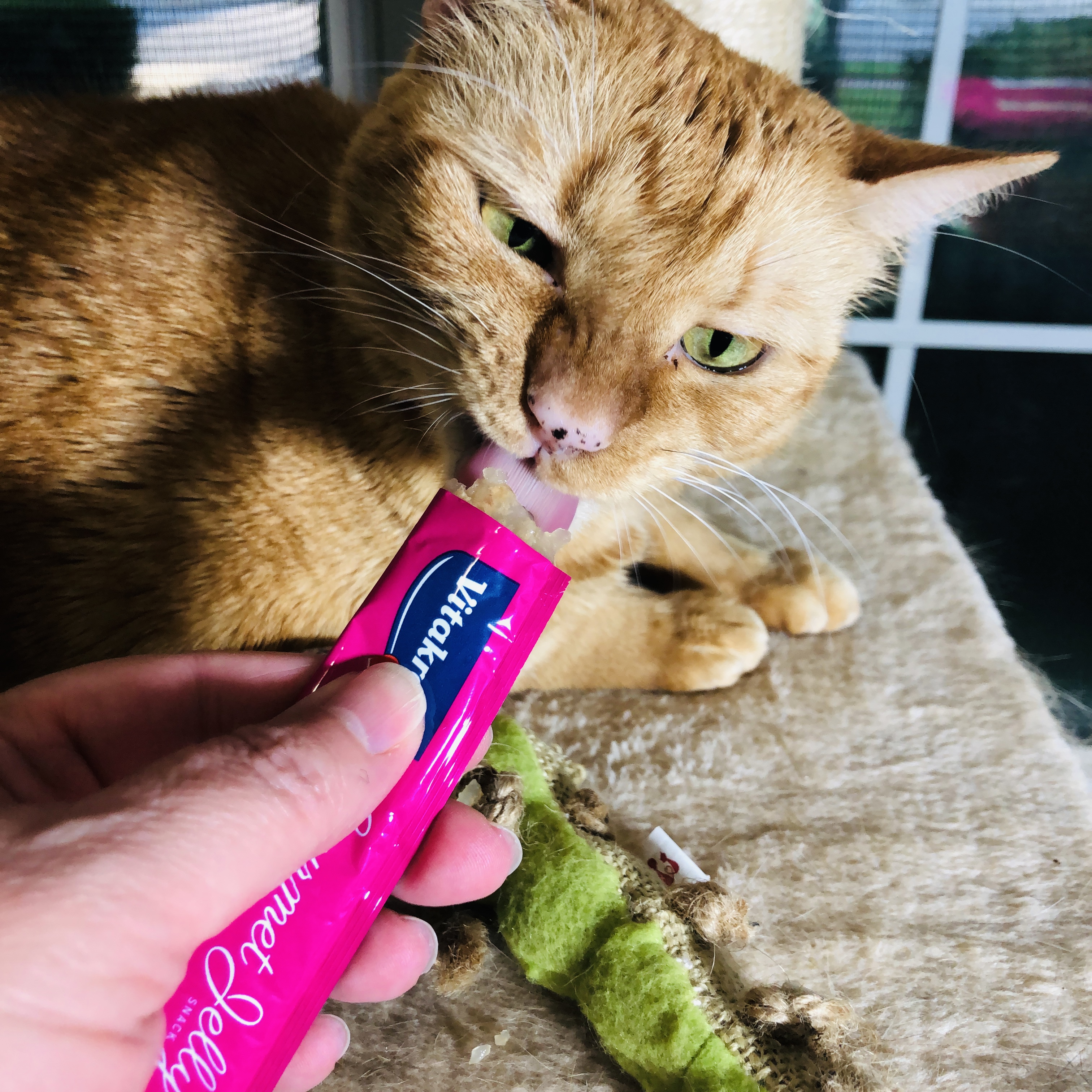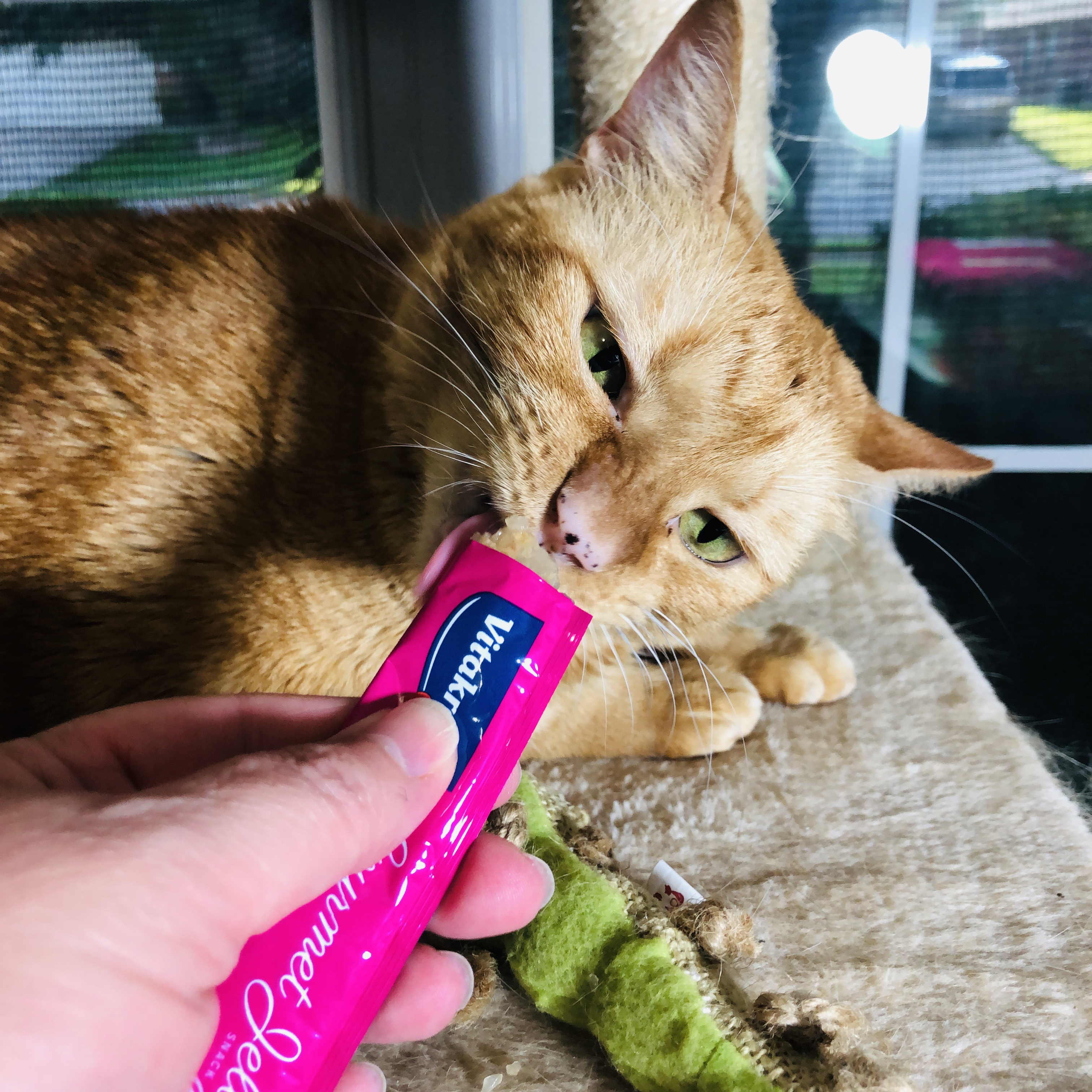 The Pet Treater Cat Pack really only had one item that will get used by my cats, and it's only Sunny who will eat snacks so other than a cute picture with the bandana Zoey didn't benefit at all. The toys haven't been touched but maybe a squirt of catnip spray might fix that. I'm not sure they are technically cat toys because they have no tag on them at all but they were cute.
What do you think of this month's Pet Treater Cat Pack?