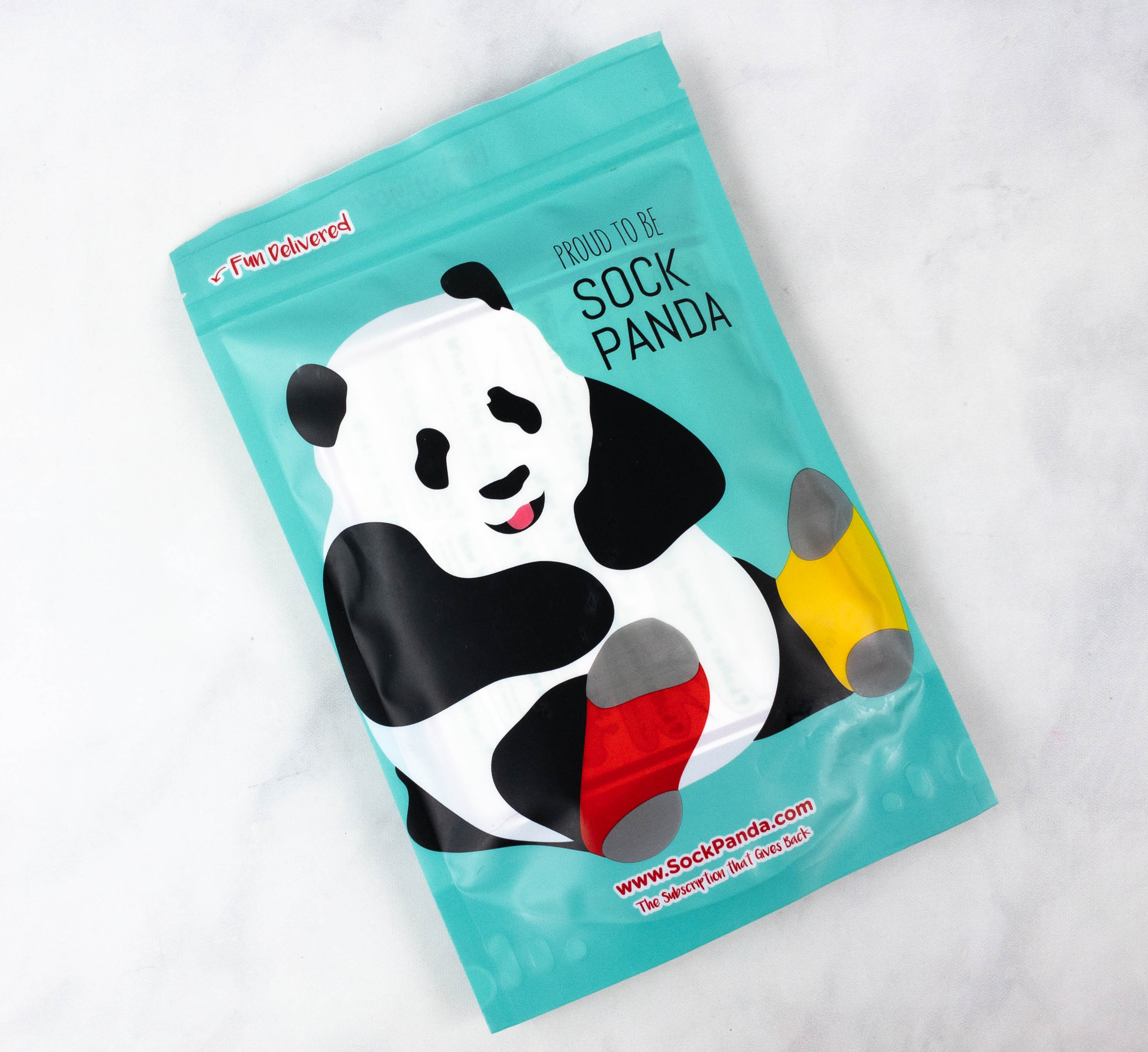 Panda Pals is a fun monthly sock subscription for kids. Each package includes 2 pairs of socks featuring adorable characters, animals, shapes, and designs, plus exciting activities for kids and sometimes even items like stickers, crayons, and toys. Upon sign up, there's an option for boys or girls socks, as well as the subscriber's preferred size. They offer small sized socks for kids 3 to 5 years old and medium sized socks for kids 6-8 years old. The subscription is $16 per month on a month-to-month plan and on a 3-month prepaid plan. It goes down to $15 per month on a 6-month prepaid plan, and $12.66 per month on a prepaid annual plan.
DEAL: Save 10% off a new subscription! Use coupon code PANDA10.
Sock Panda's kids sock subscription made our readers' choice list of best clothing subscriptions for kids!
Every month, the package includes an activity sheet. This month, it's all about kangaroos!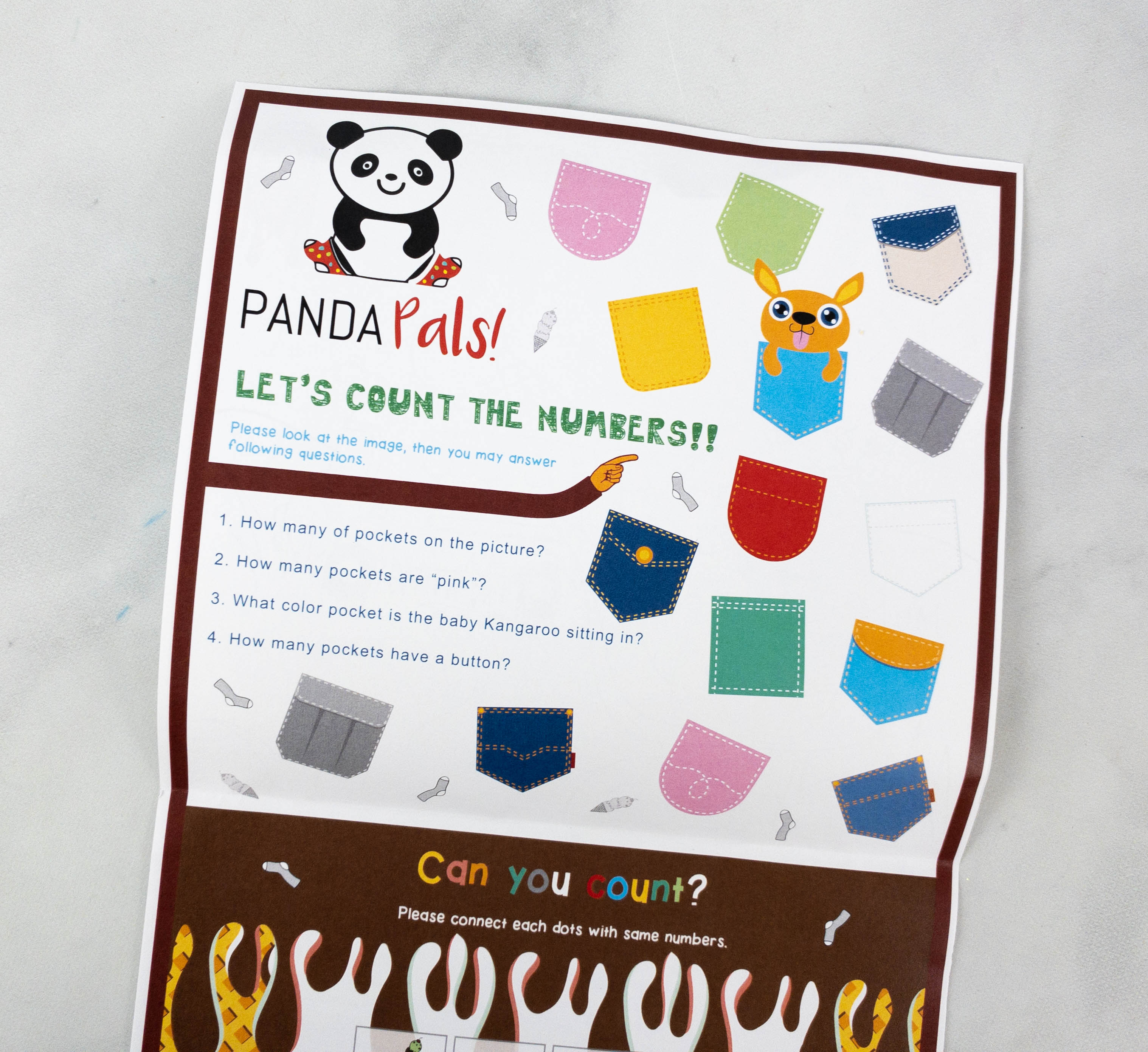 There's also a mini activity where kids can learn how to count.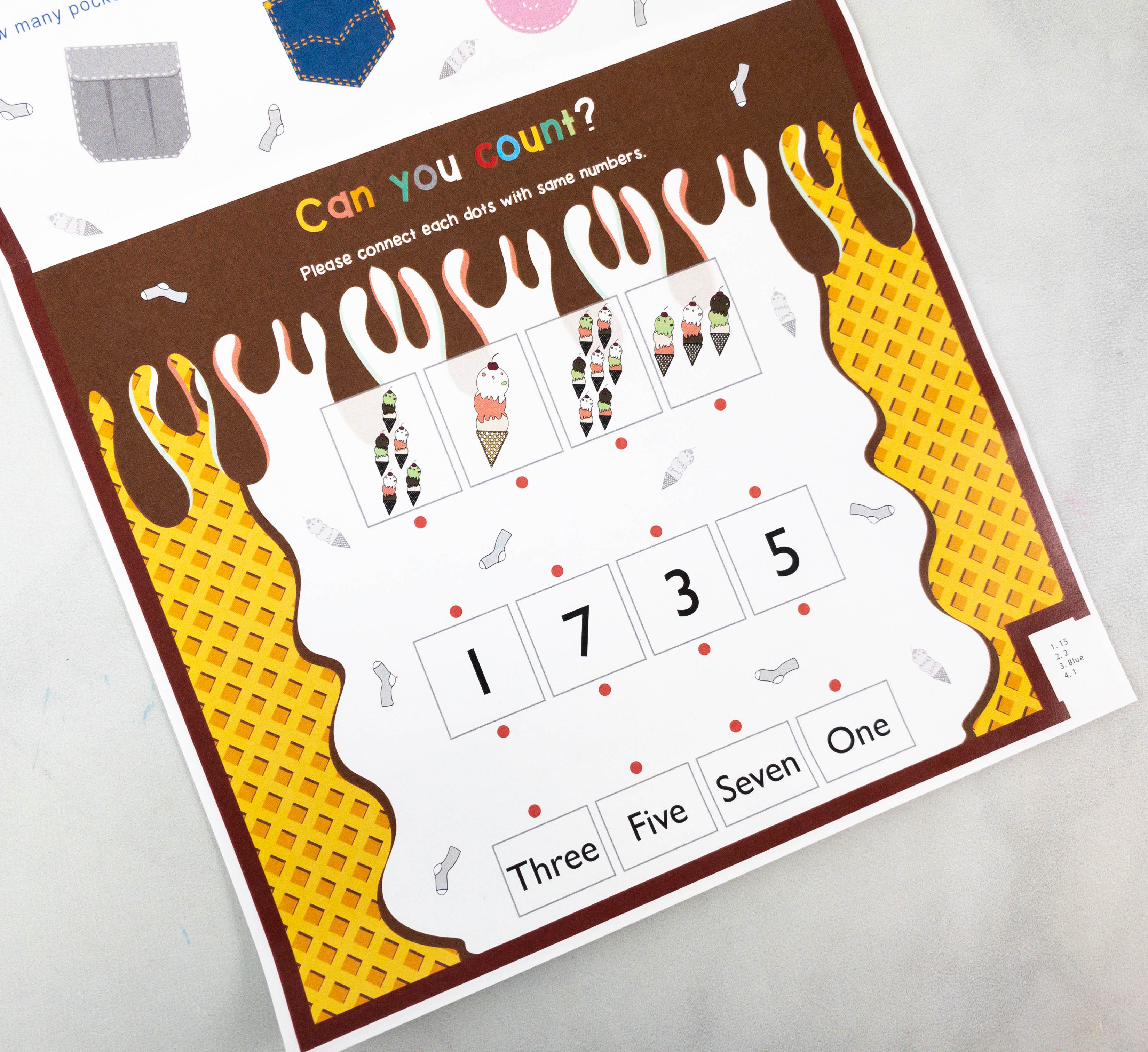 There's also a connect the dots activity to test the kids' number skills!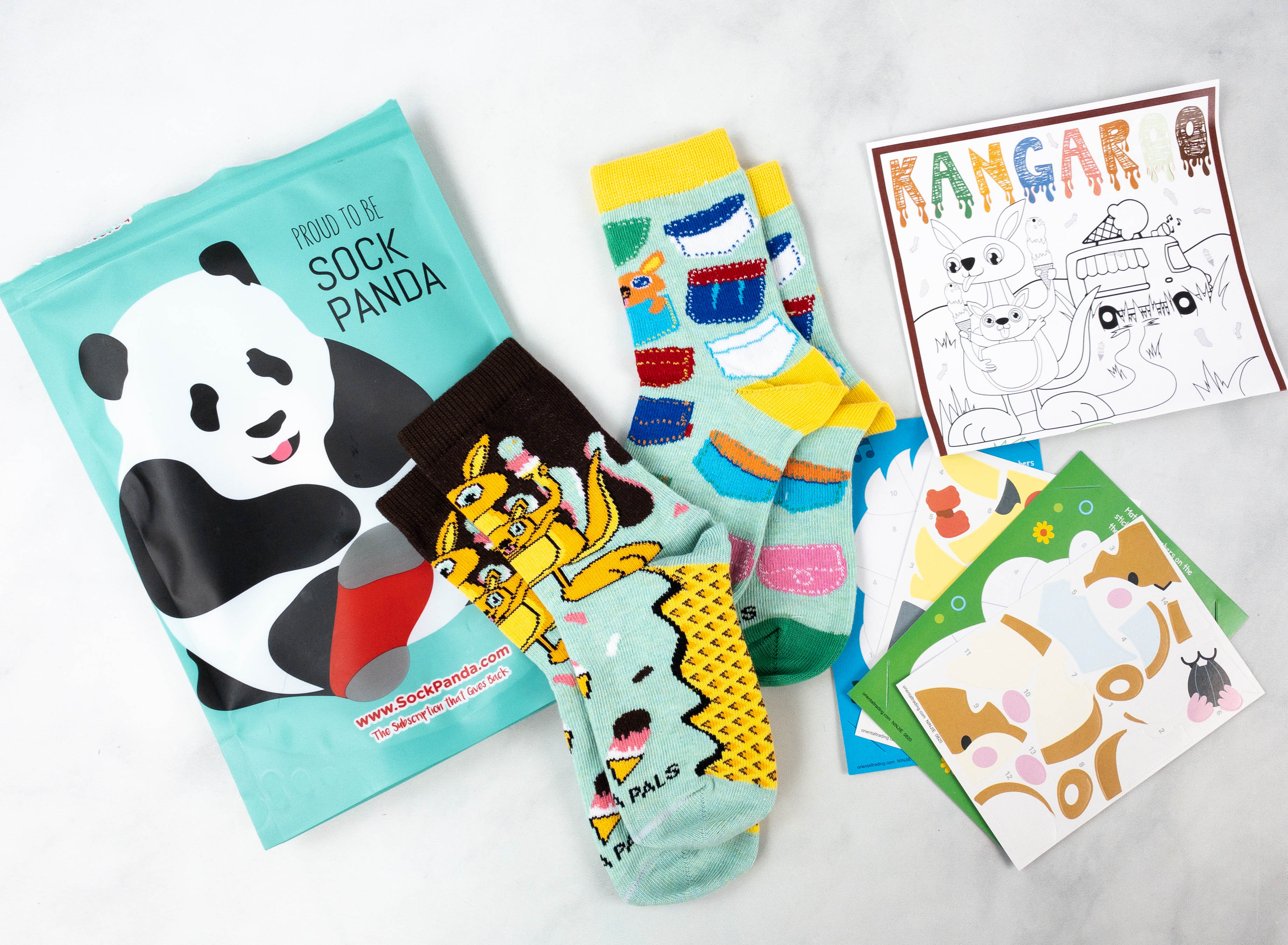 Everything in the August 2021 pack!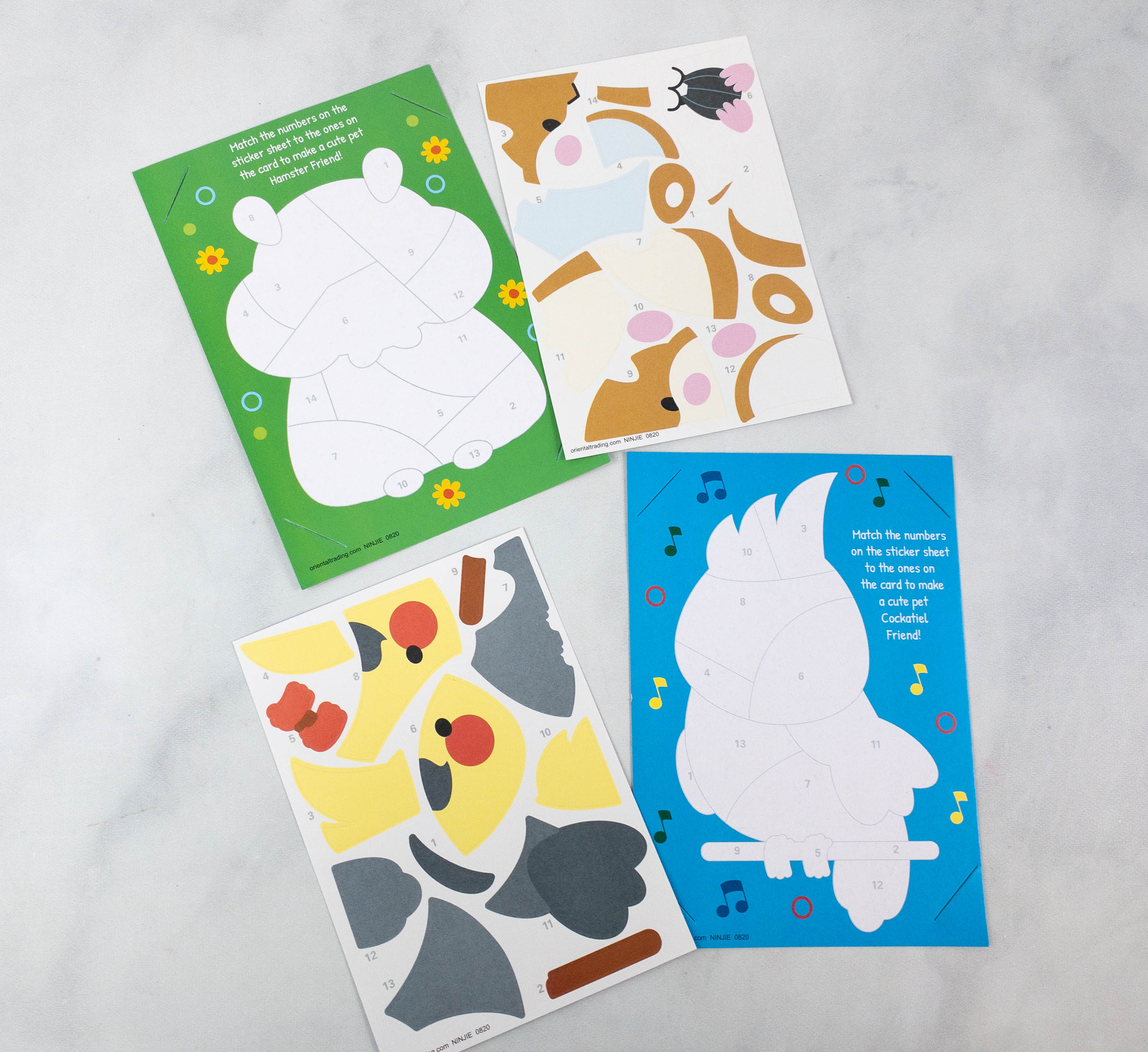 Here are some cute sticker activity sheets as a bonus item for the kids!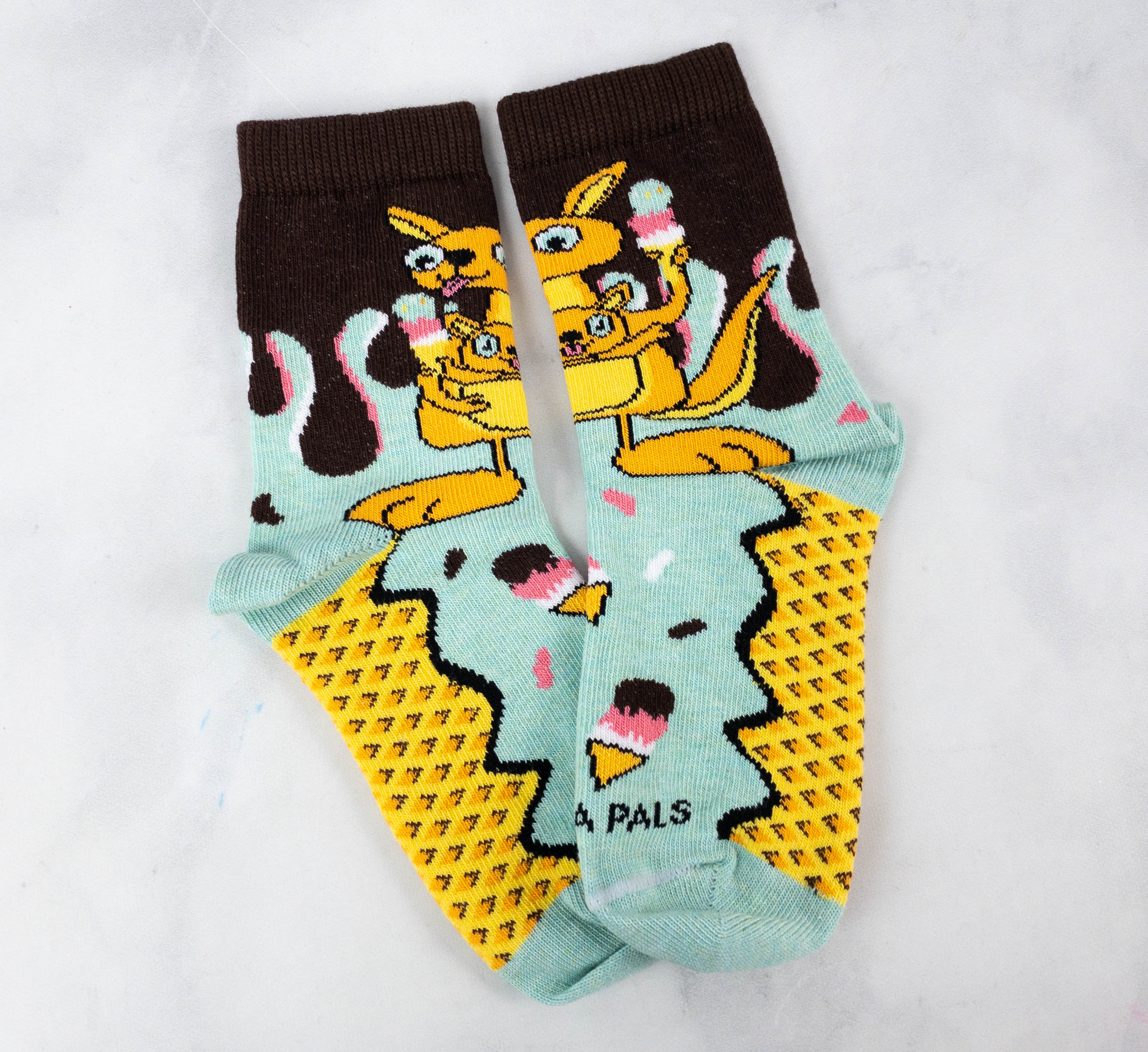 Here's the first pair! They are quarter-cut style socks and they feature kangaroos holding ice cream. The background seems to be ice cream inspired too, as it has a waffle cone and some melting ice cream elements in it.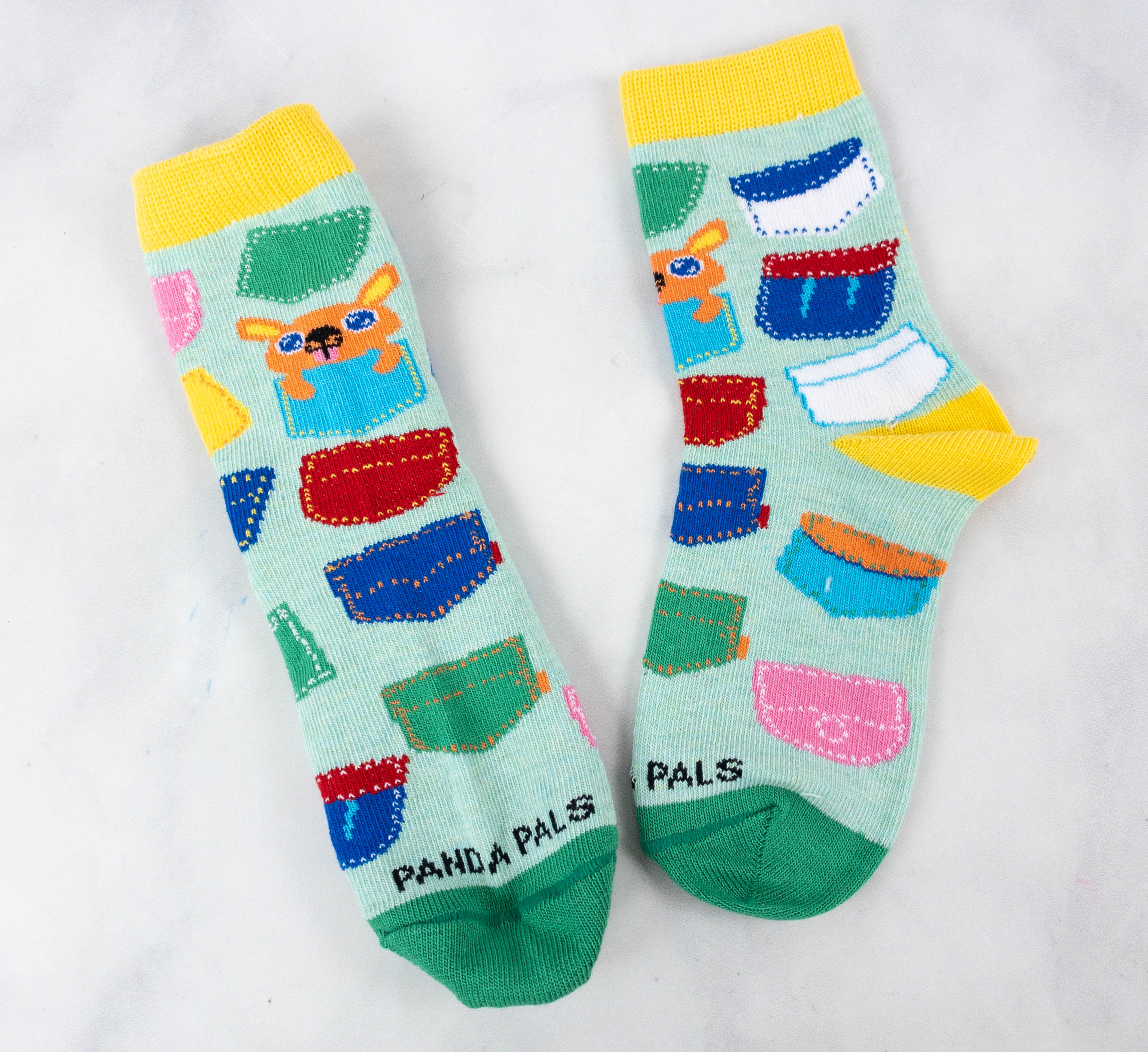 The next pair features different colors of pockets all over the socks, with one of them having a joey tucked inside. The base color is light green, accentuated with dark green toes and yellow ankle and cuffs.
Panda Pals always sends adorable socks that my kids love! This month, the socks feature kangaroos holding ice cream and joeys hiding in pockets. Both designs are really adorable and kid-friendly! These socks are also high-quality, as they are made with soft and breathable fabric. For kids who love quirky socks, this would be a great monthly treat. Another thing that my kids love about this subscription is that they include several activities related to the current theme!
Do you love fun socks?