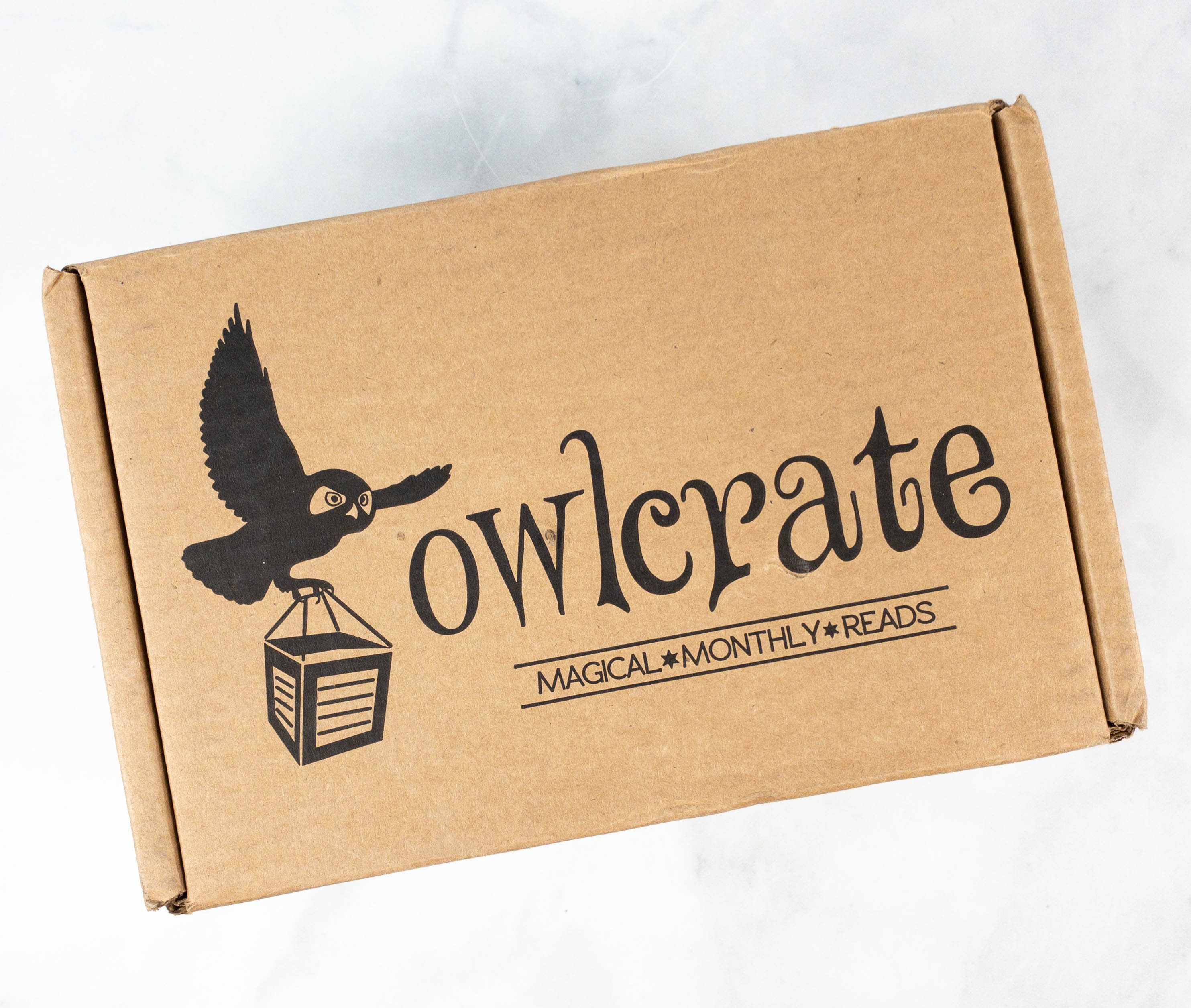 OwlCrate is a monthly subscription of YA books and bookish items. Each OwlCrate contains one new Young Adult novel, as well as 3-5 other bookish items all matched to the monthly theme. OwlCrate always sends the best items to go along with their theme with the hottest new books. OwlCrate's YA book subscription made the list in our 2021 readers' choice of the best subscriptions for teens!
DEAL: Use coupon code HELLO15 to save 15% on your first subscription!
July's theme is POTIONS & POISONS!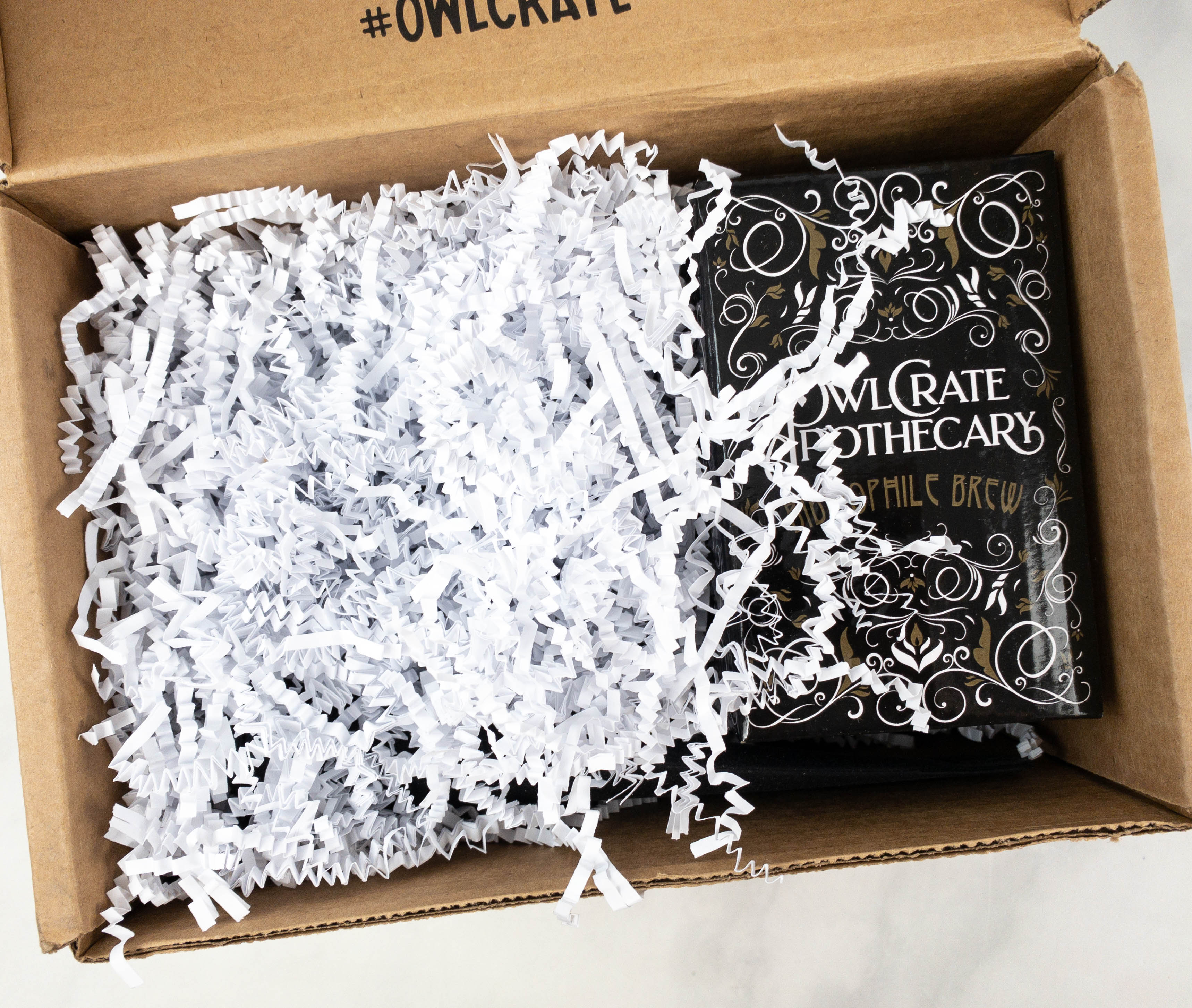 The items were neatly tucked inside the box and they were nestled in white squiggles.
The flip side of the info card contains some spoiler warnings.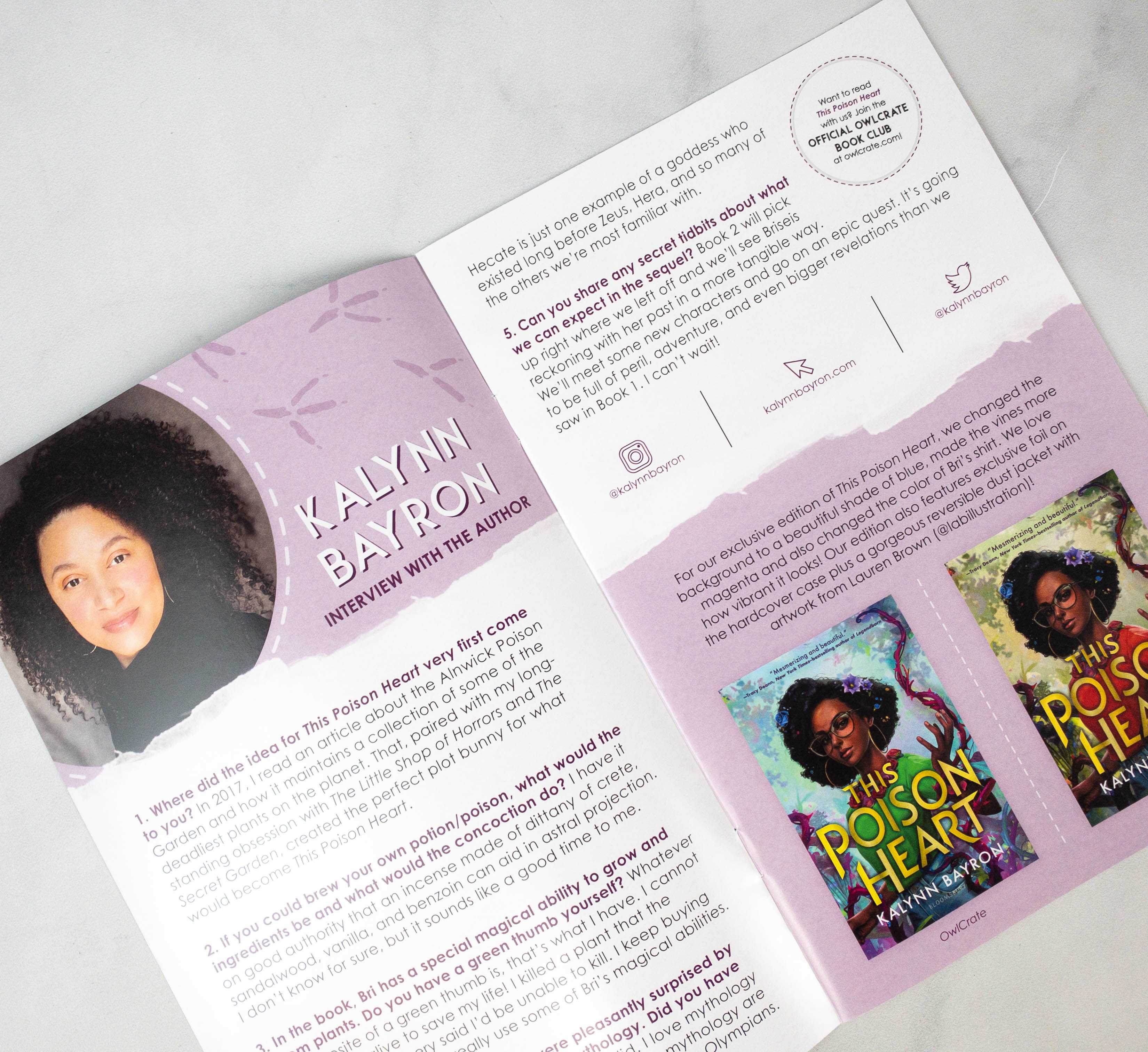 OwlCrate altered the original color palette of the featured book's cover. A comparison is provided in the booklet. It also includes an author interview. This month's featured author is Kalynn Bayron. Knowing what inspired the author to pen a story can help us understand the book better.
The mini-magazine also included some fun activities, while the other page is another interview with a vendor, Aimee Mac Illustration. There are even book suggestions for those who liked the featured book this month, and it includes Crown of Feathers by Nicki Pau Preto, Hunted by the Sky by Tanaz Bhathena, and Fire with Fire by Destiny Soria.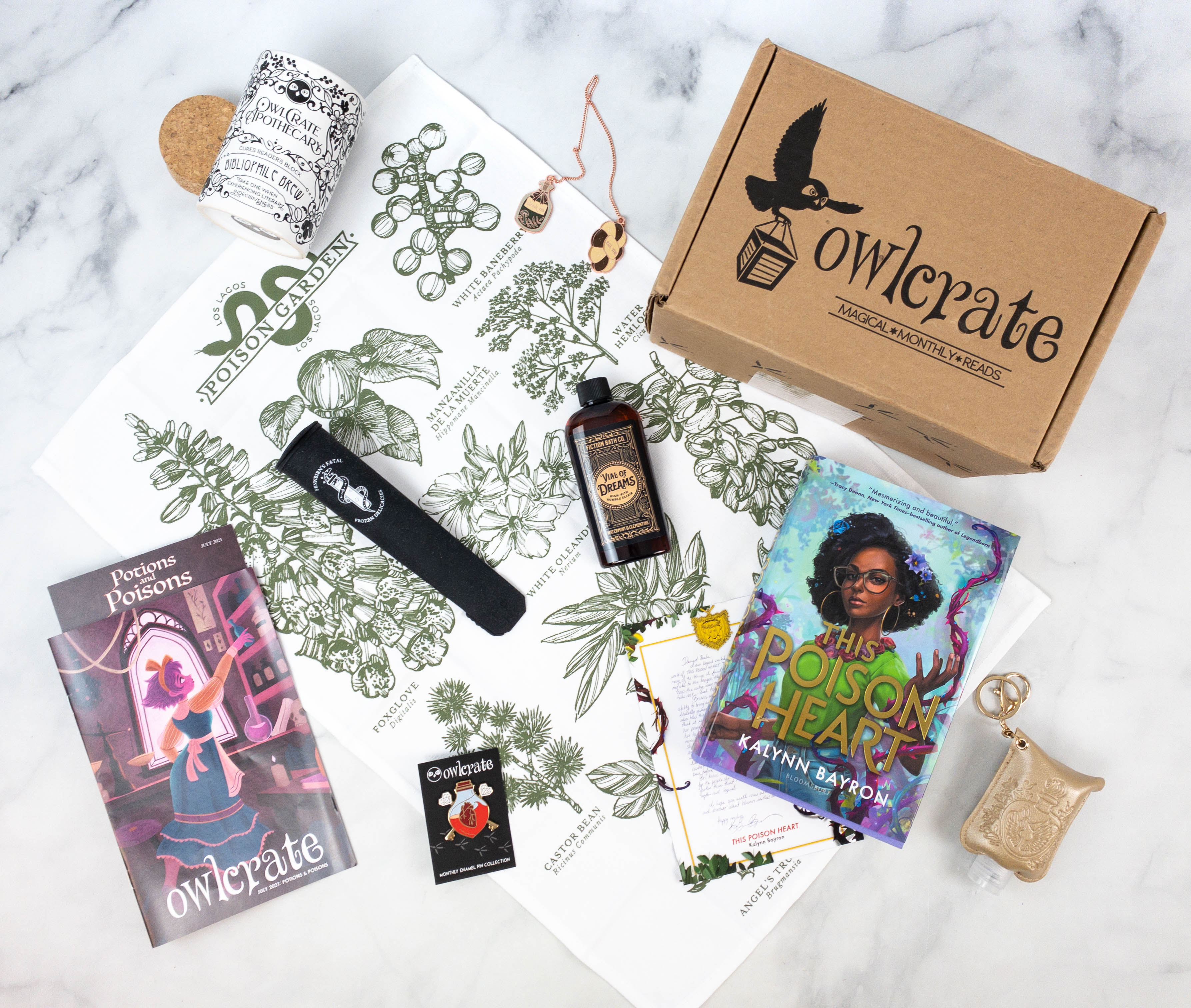 Everything in our July 2021 OwlCrate!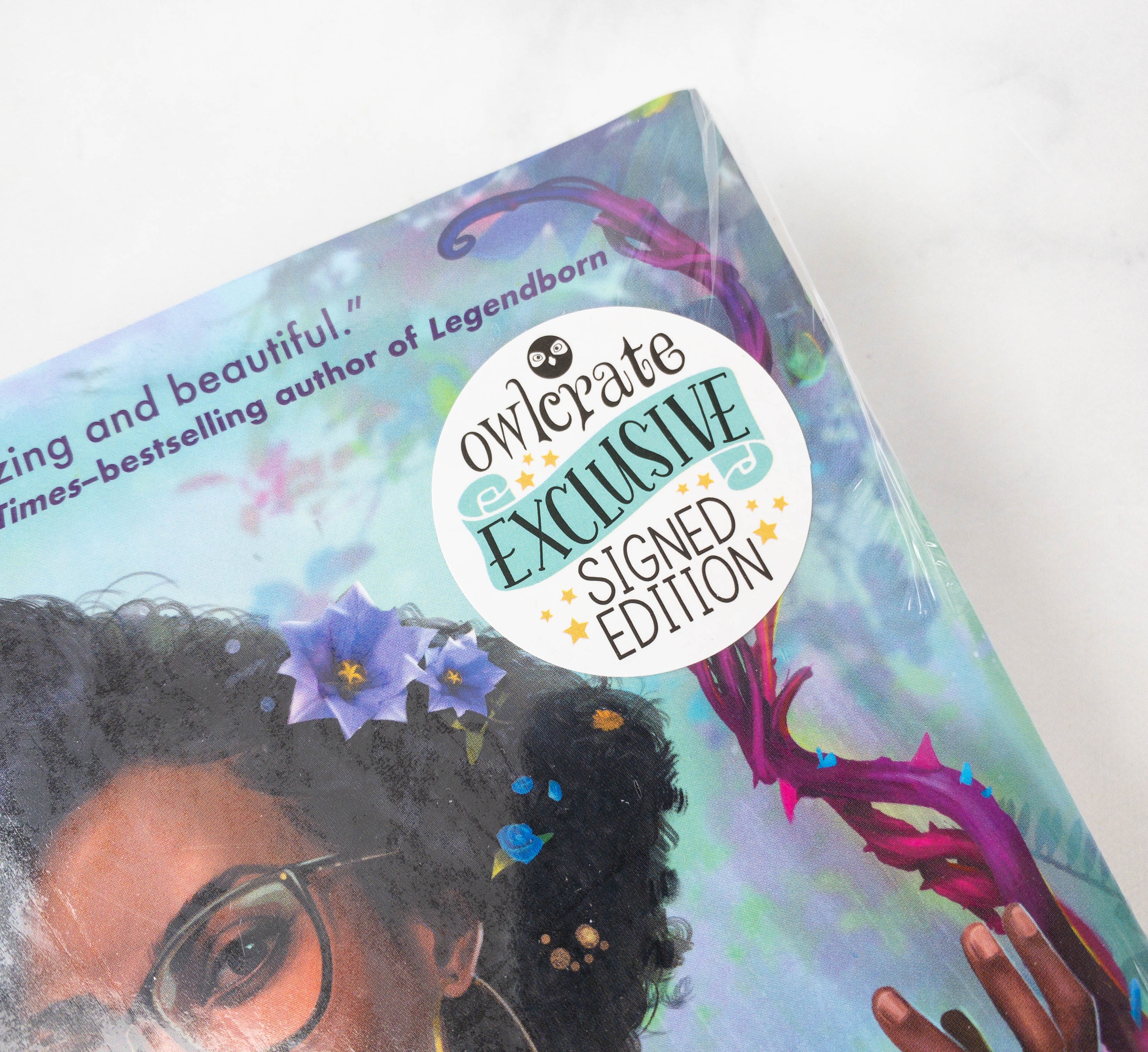 This sticker indicates that the book is an OwlCrate Exclusive signed edition.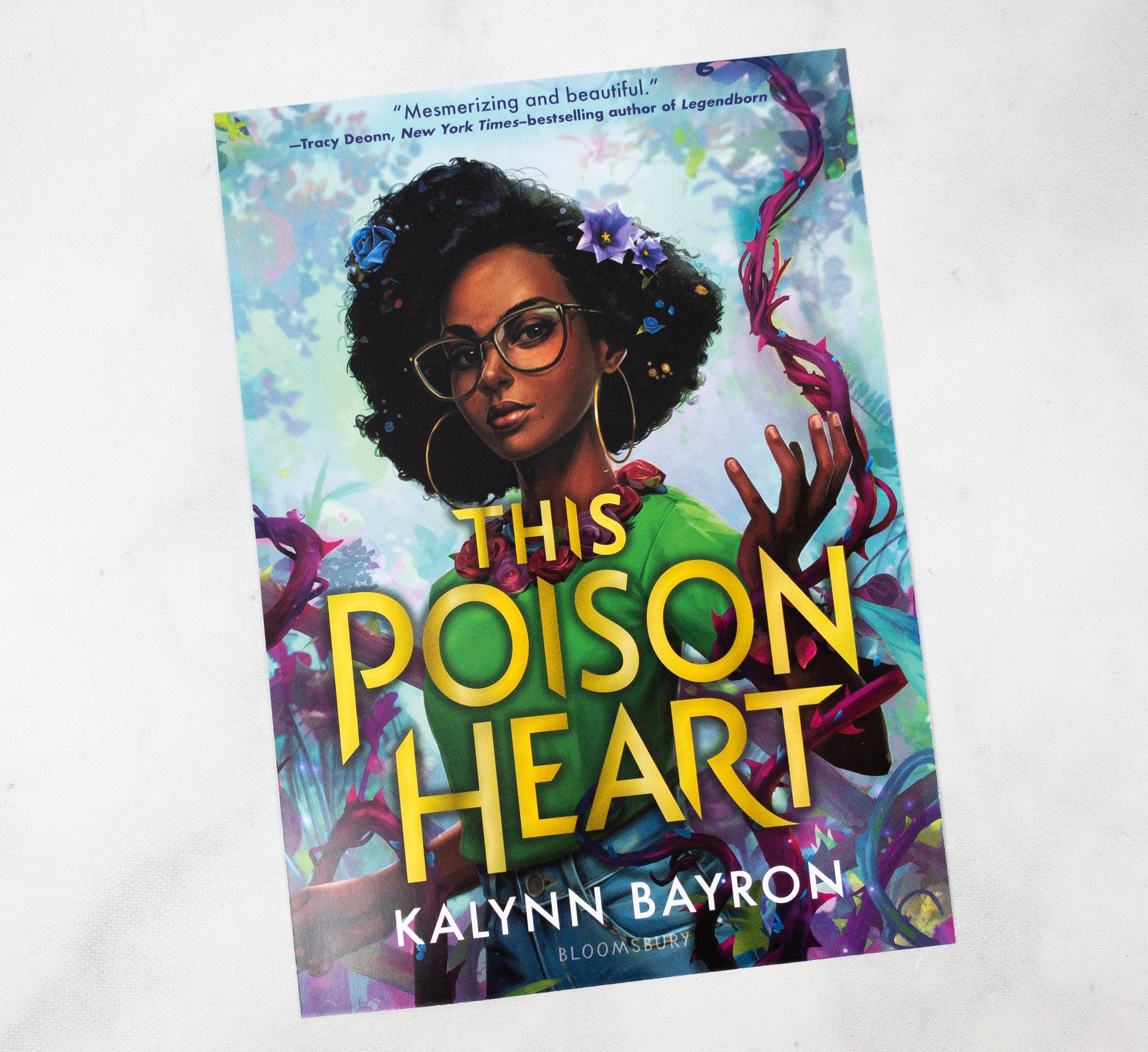 Here's the info card with the revised colors. They also changed the character's shirt color and made the vines' color look like a brighter shade of magenta.
At the back is a letter from the author herself, addressed to the readers.
I love the details on the card!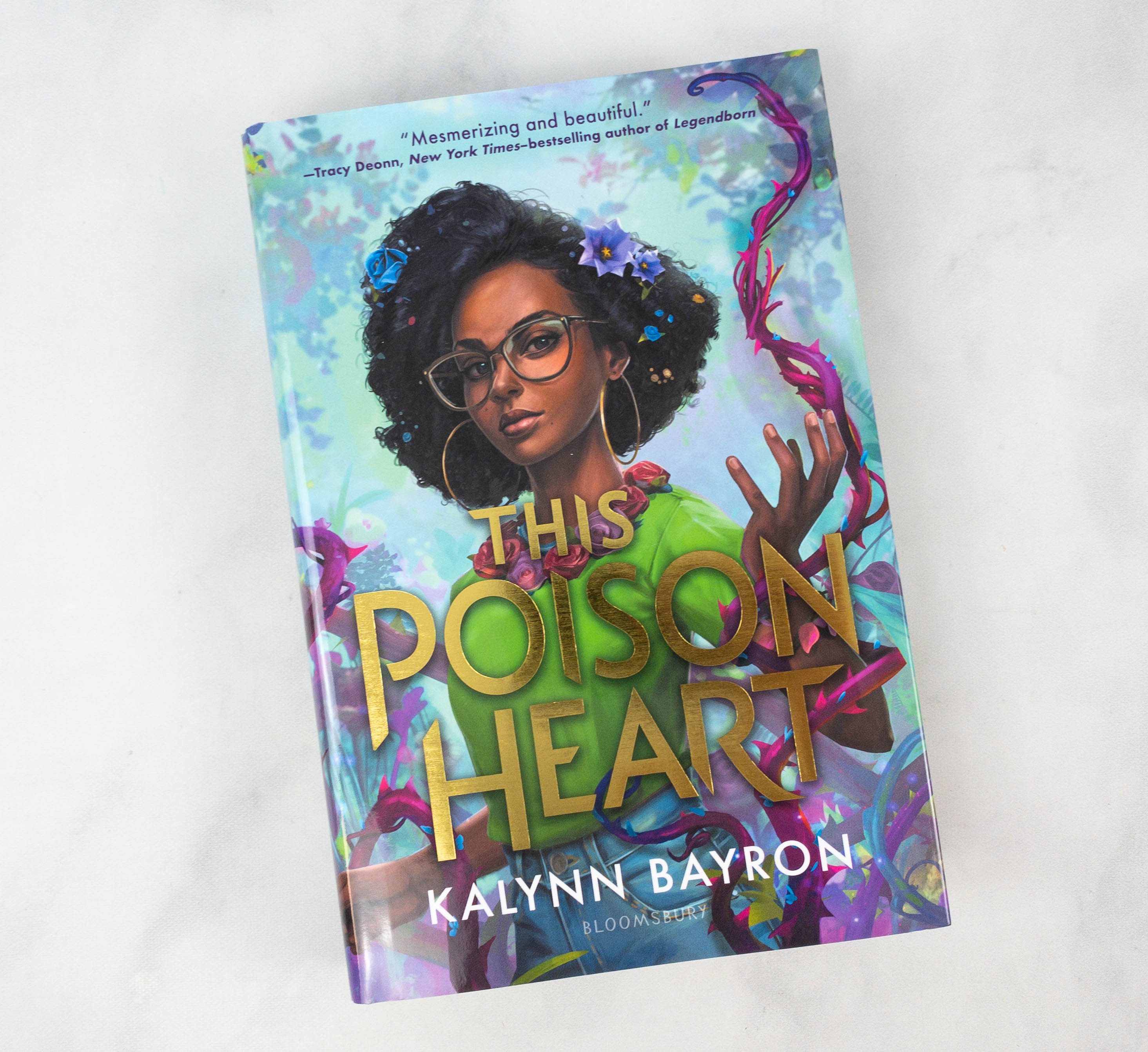 This Poison Heart by Kalynn Bayron ($15.99)
Darkness blooms in bestselling author Kalynn Bayron's new contemporary fantasy about a girl with a unique and deadly power.

Briseis has a gift: she can grow plants from tiny seeds to rich blooms with a single touch.

When Briseis's aunt dies and wills her a dilapidated estate in rural New York, Bri and her parents decide to leave Brooklyn behind for the summer. Hopefully there, surrounded by plants and flowers, Bri will finally learn to control her gift. But their new home is sinister in ways they could never have imagined–it comes with a specific set of instructions, an old-school apothecary, and a walled garden filled with the deadliest botanicals in the world that can only be entered by those who share Bri's unique family lineage.

When strangers begin to arrive on their doorstep, asking for tinctures and elixirs, Bri learns she has a surprising talent for creating them. One of the visitors is Marie, a mysterious young woman who Bri befriends, only to find that Marie is keeping dark secrets about the history of the estate and its surrounding community. There is more to Bri's sudden inheritance than she could have imagined, and she is determined to uncover it . . . until a nefarious group comes after her in search of a rare and dangerous immortality elixir. Up against a centuries-old curse and the deadliest plant on earth, Bri must harness her gift to protect herself and her family.

From the bestselling author of Cinderella Is Dead comes another inspiring and deeply compelling story about a young woman with the power to conquer the dark forces descending around her.
This retelling of The Secret Garden is perfect for fans of YA fantasy. It also has LGBT representation!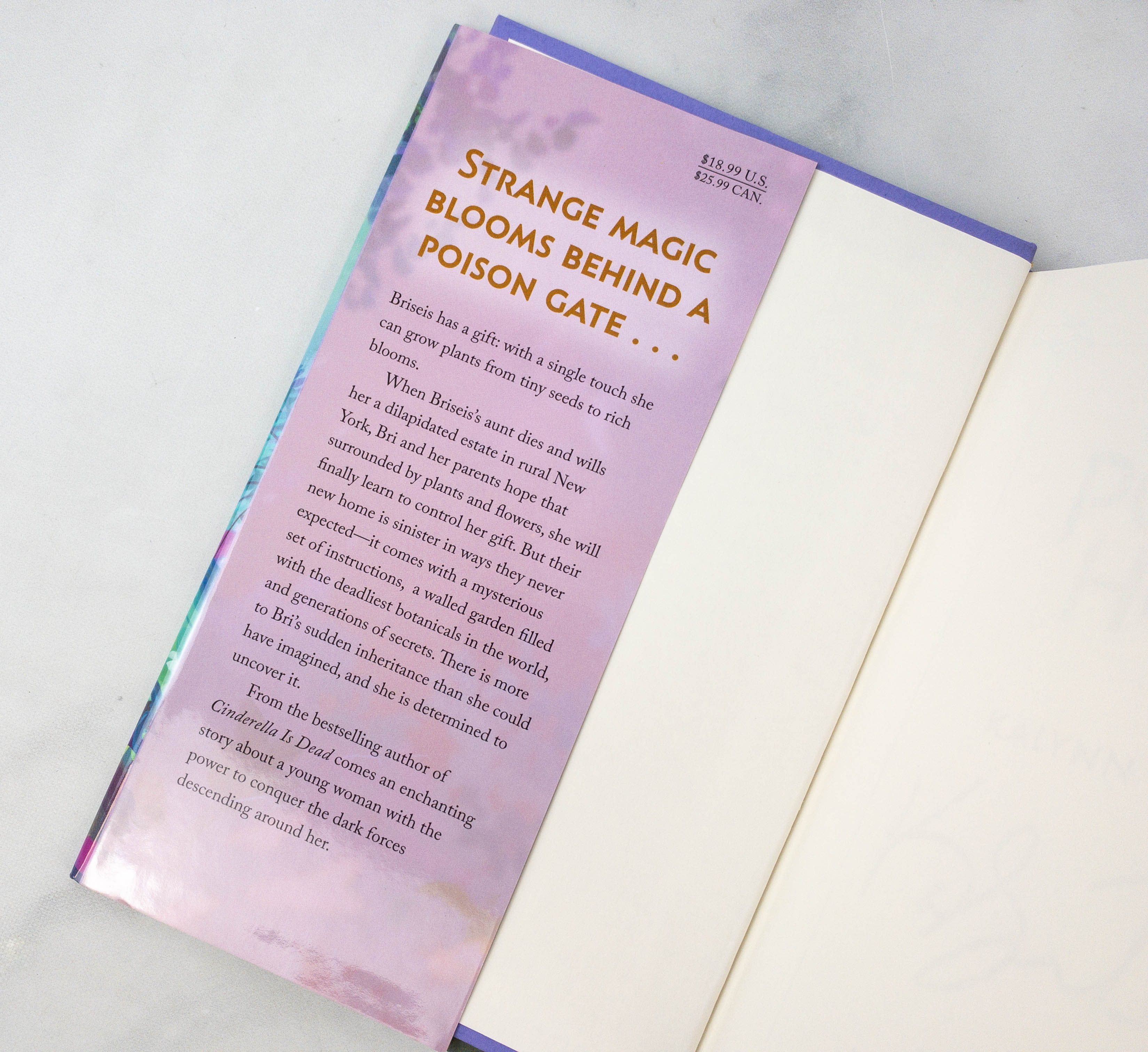 I love how this book somewhat intertwines with Greek Mythology as well.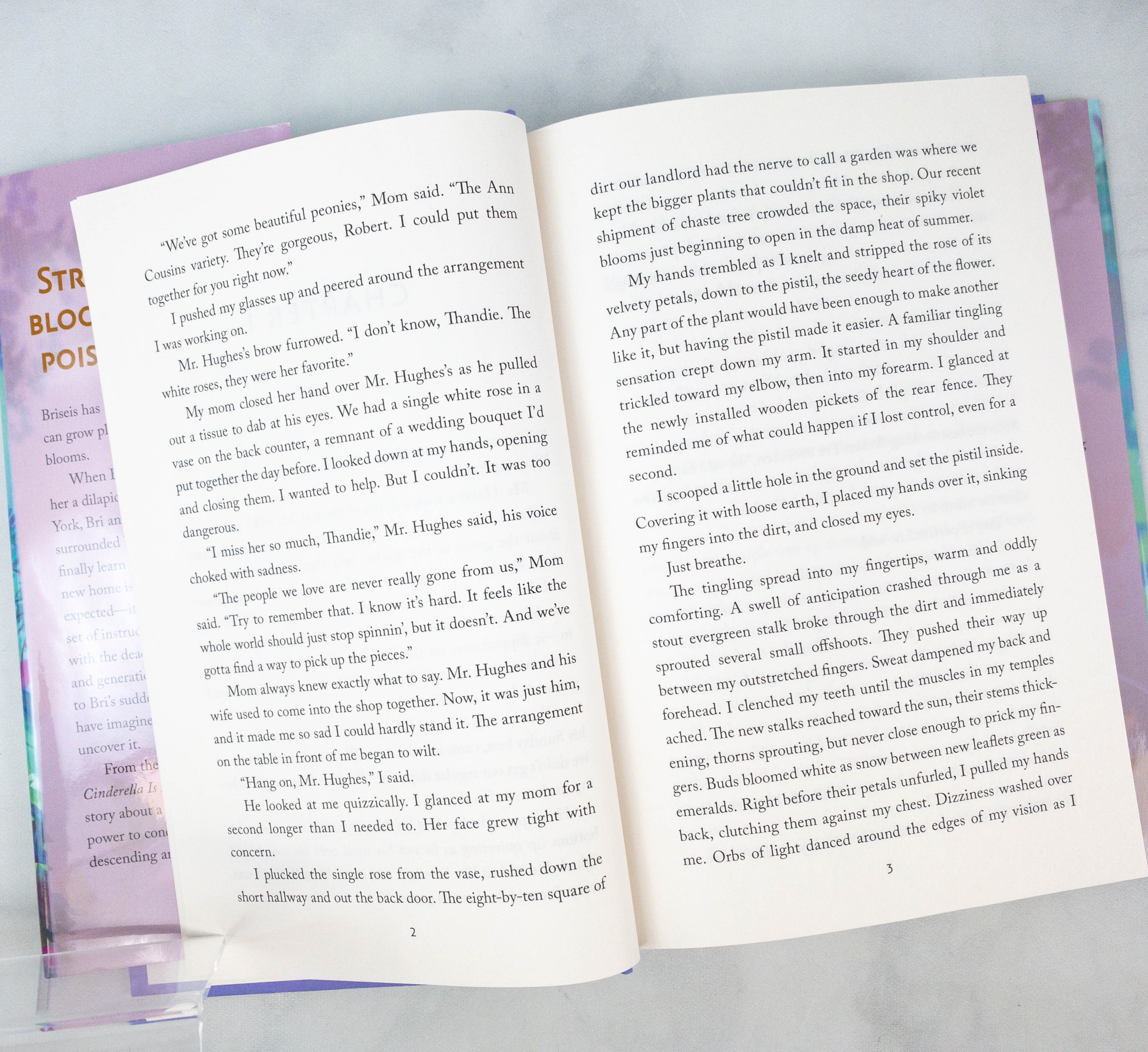 The story centers around a black heroine, Briseis, who has an affinity for plants. She surprisingly inherits a rundown estate from an unknown aunt which is where she learns more about her background. It's a really good read, with some crazy twists and turns!
Enamel Potion Pin. Every box includes an enamel pin and for this month's design, they collaborated with Icey Designs once again. This pin features a heart inside a vial with red liquid inside, as well as thorns and crosskeys.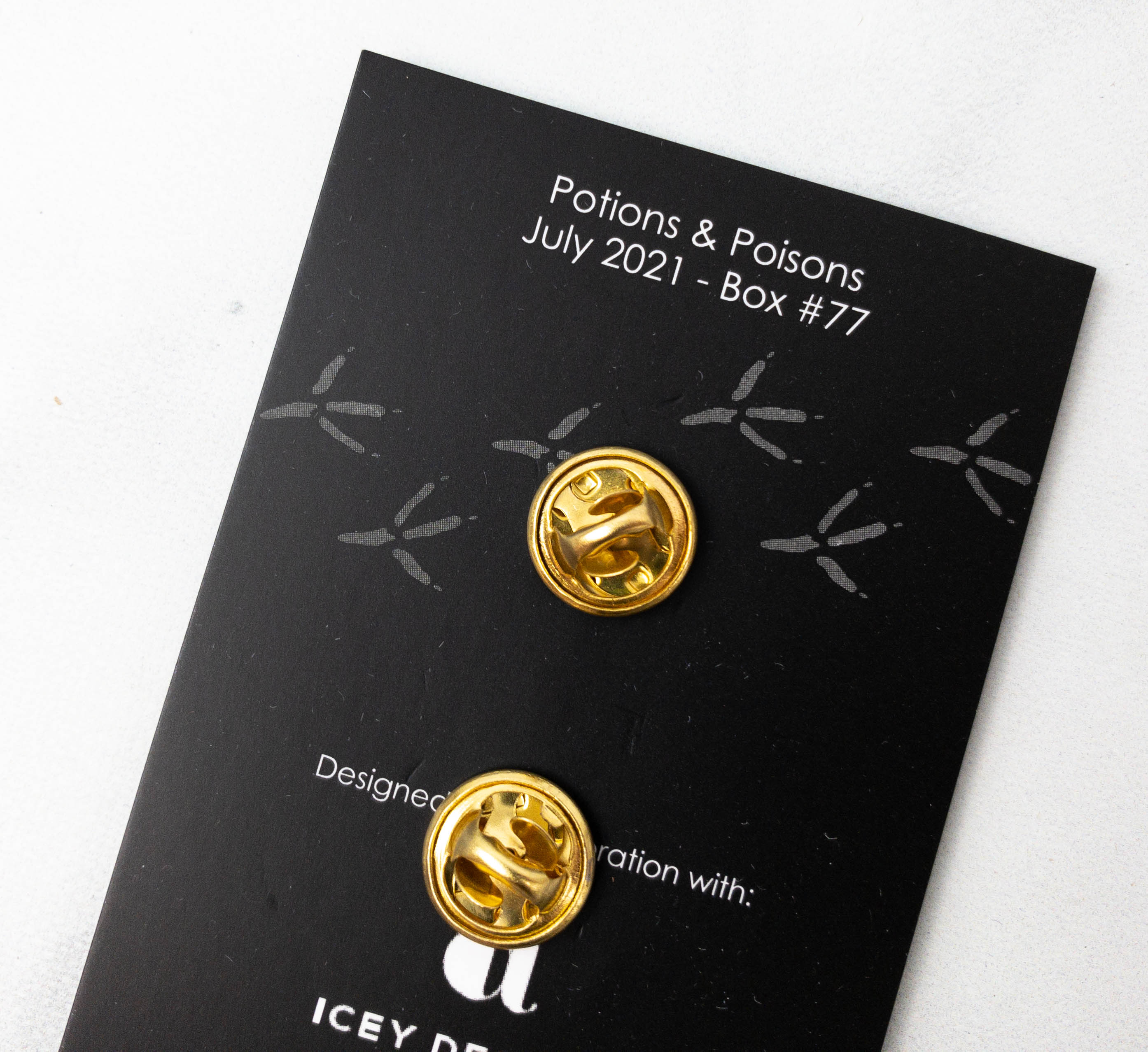 It has 2 posts to secure the pin. This is perfect for embellishing a tote bag or a jacket. It can be simply displayed on a pin banner as well!
Enamel Bookmark. No one can have too many bookmarks! My newest bookmark from this box is pretty unique, as it's made with two enamel charms with a thin rose gold metal chain between them.
It's an ode to Alice In Wonderland and I love it! The charms feature the Drink Me potion and the Eat Me cookie.
Popsicle Mold. It's an OwlCrate exclusive popsicle mold for making icy treats this summer! The design is inspired by Three Dark Crowns and made by @paperbackbones.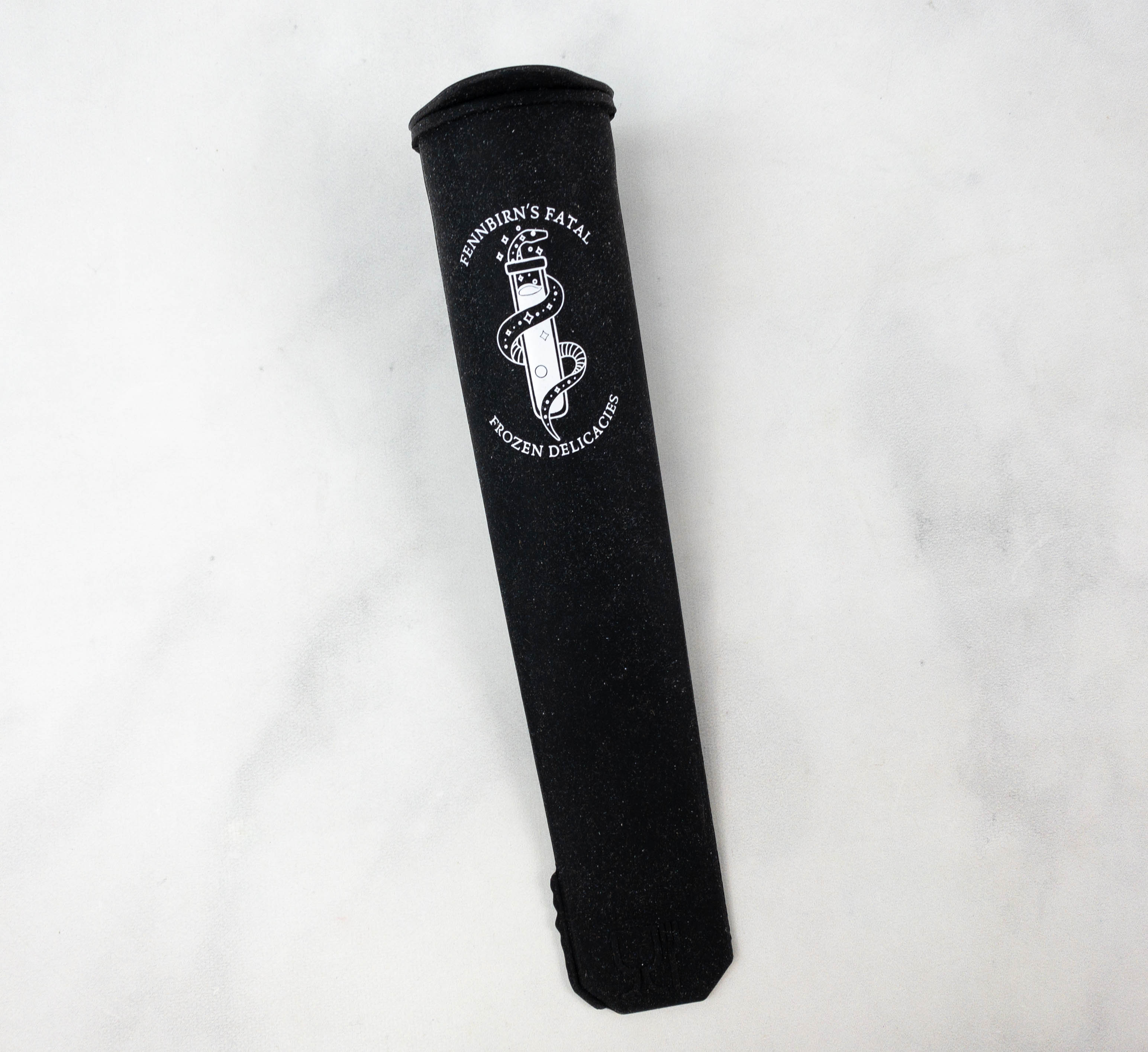 Printed on the popsicle mold is the logo of Fennbirn's Fatal Frozen Delicacies!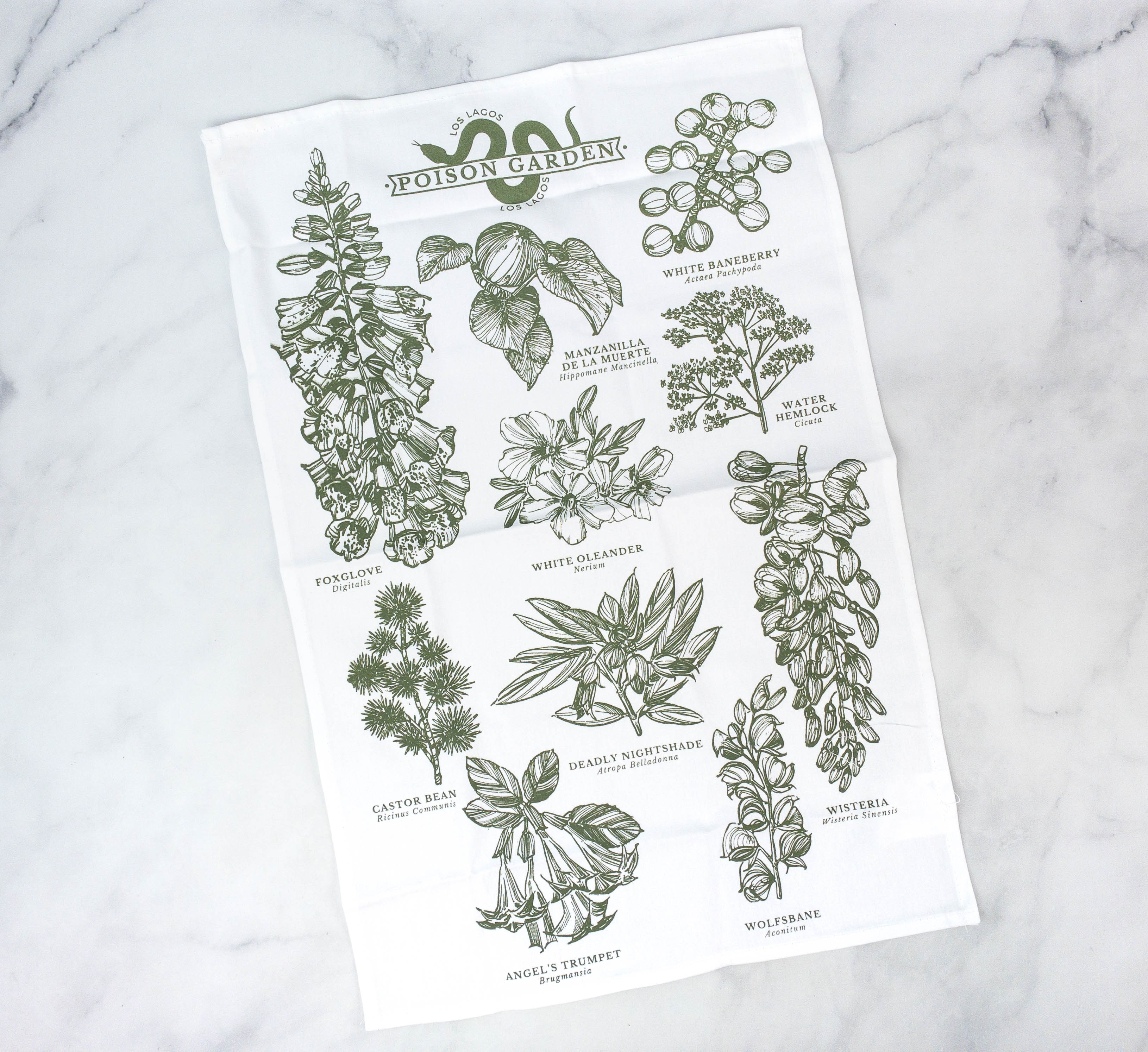 Tea Towel. This is not your ordinary tea towel as it showcases an artwork of different poisonous plants, inspired by Labyrinth Lost! My daughter couldn't have been more excited – she's obsessed with poisons.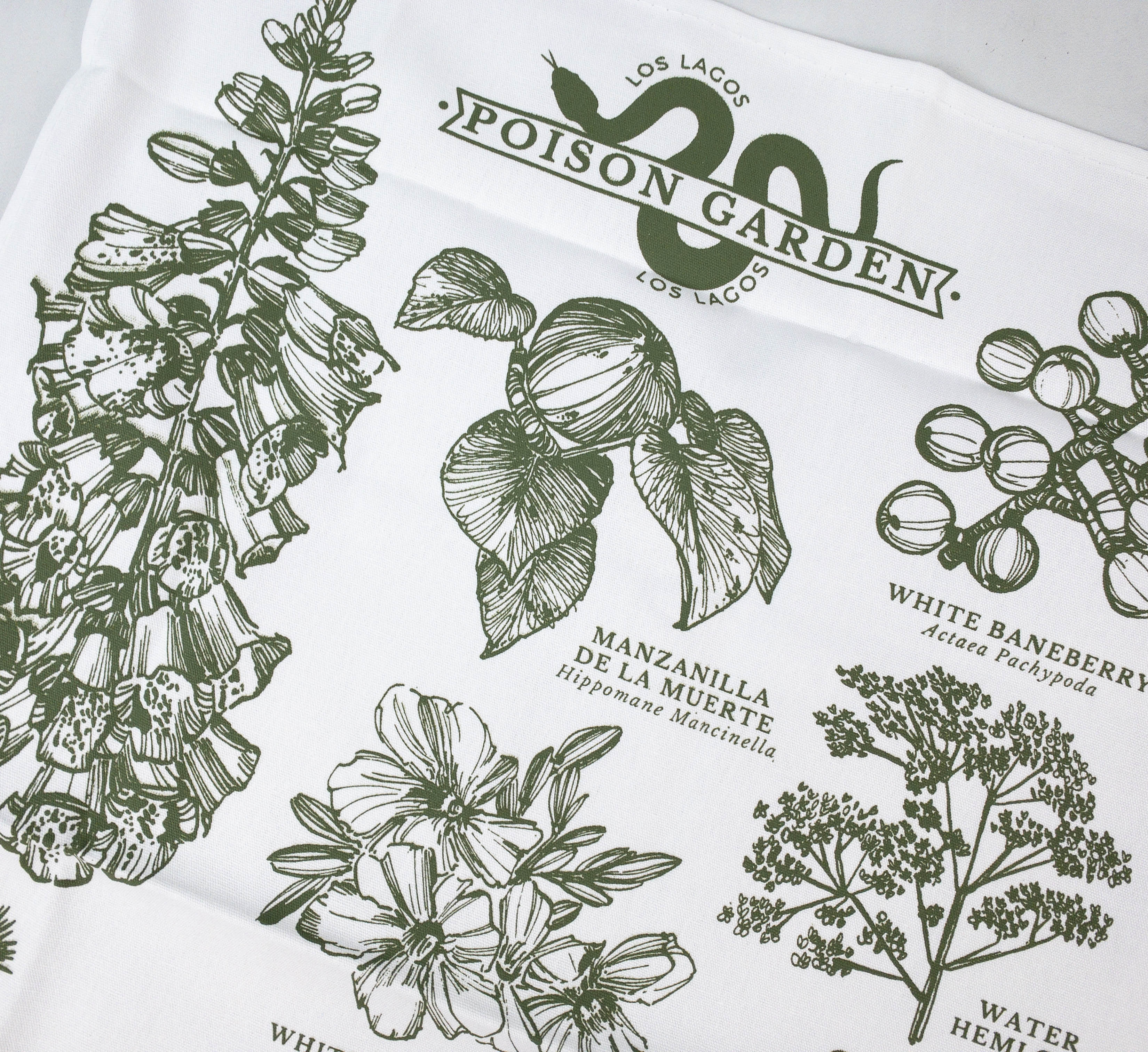 Each plant illustration includes its name and scientific name on it so we can easily identify them.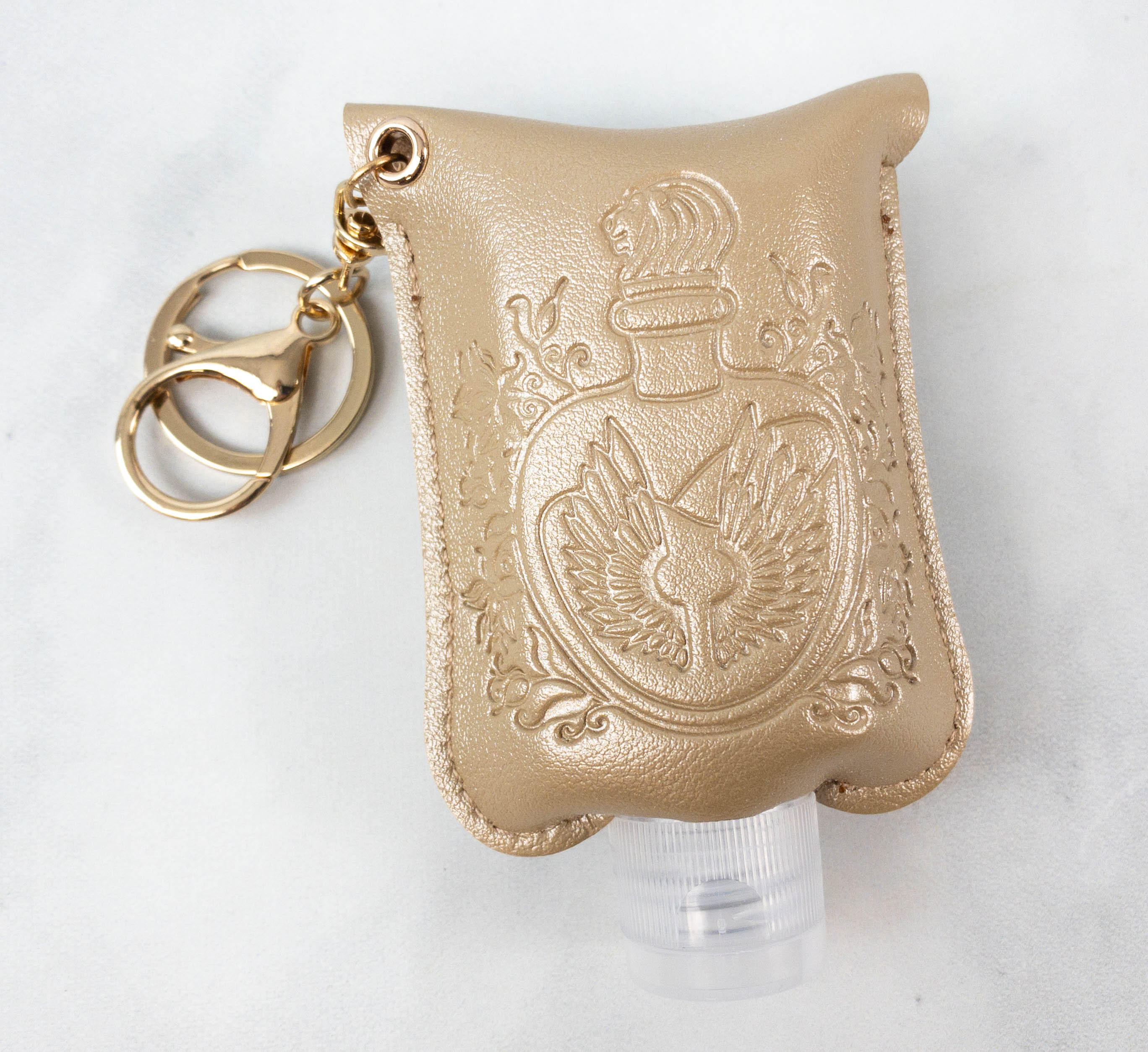 Bottle Keychain. Another useful item in the box is this bottle keychain with a gold colored leather holder. Embossed on it is Lucy Pevensie's Healing Cordial, something that Narnia fans would easily recognize.
The refillable bottle is great for hand sanitizers! I can easily attach it to my bag and I will always be ready to sanitize my hands wherever I go.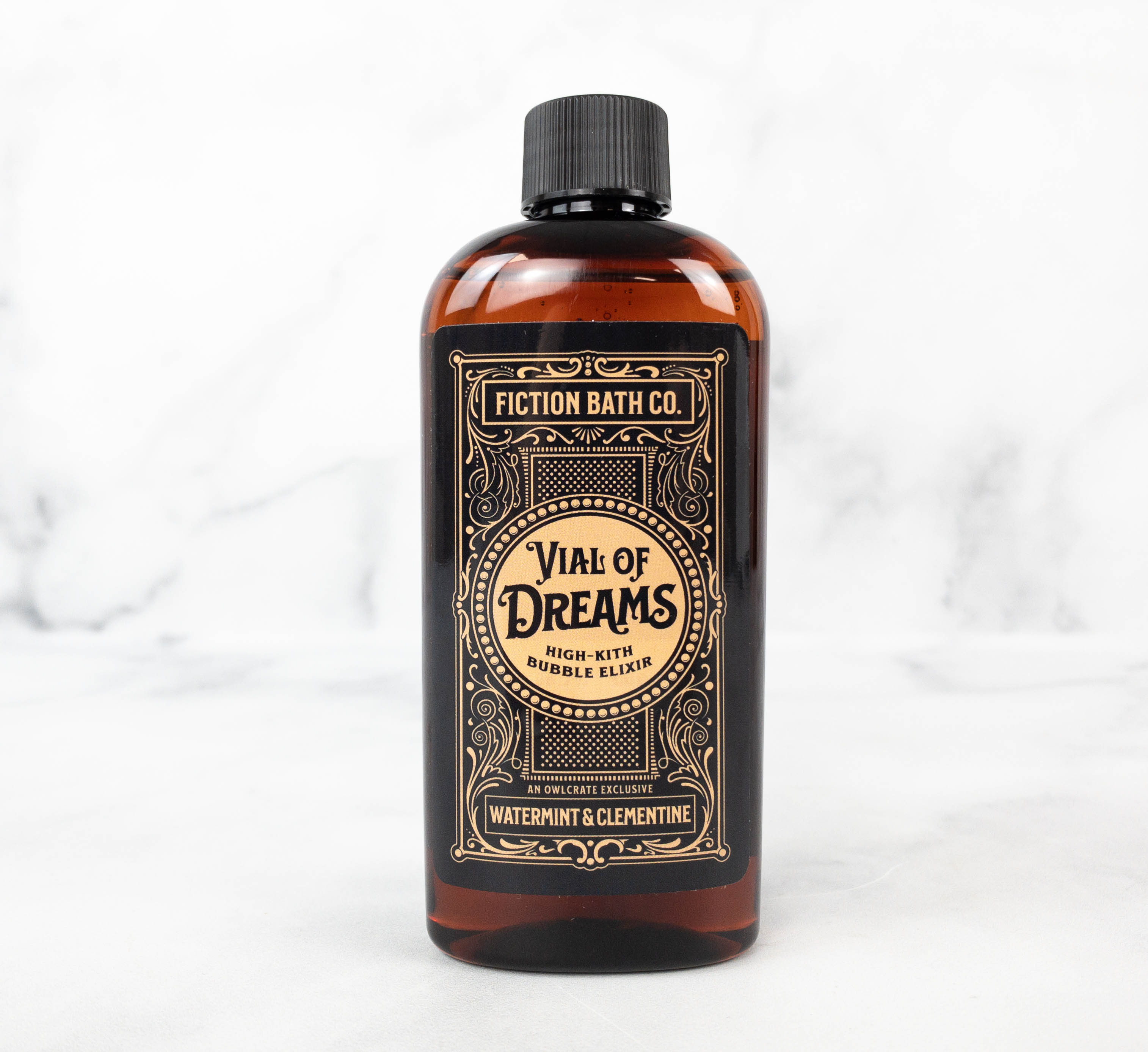 Bubble Elixir. I love that they also included a self-care item this month! This bubble bath by Fiction Bath Co. is inspired by The Midnight Lie. It comes in a dark colored bottle with a black cap and and a vintage looking label. It has a minty scent that easily makes me feel refreshed!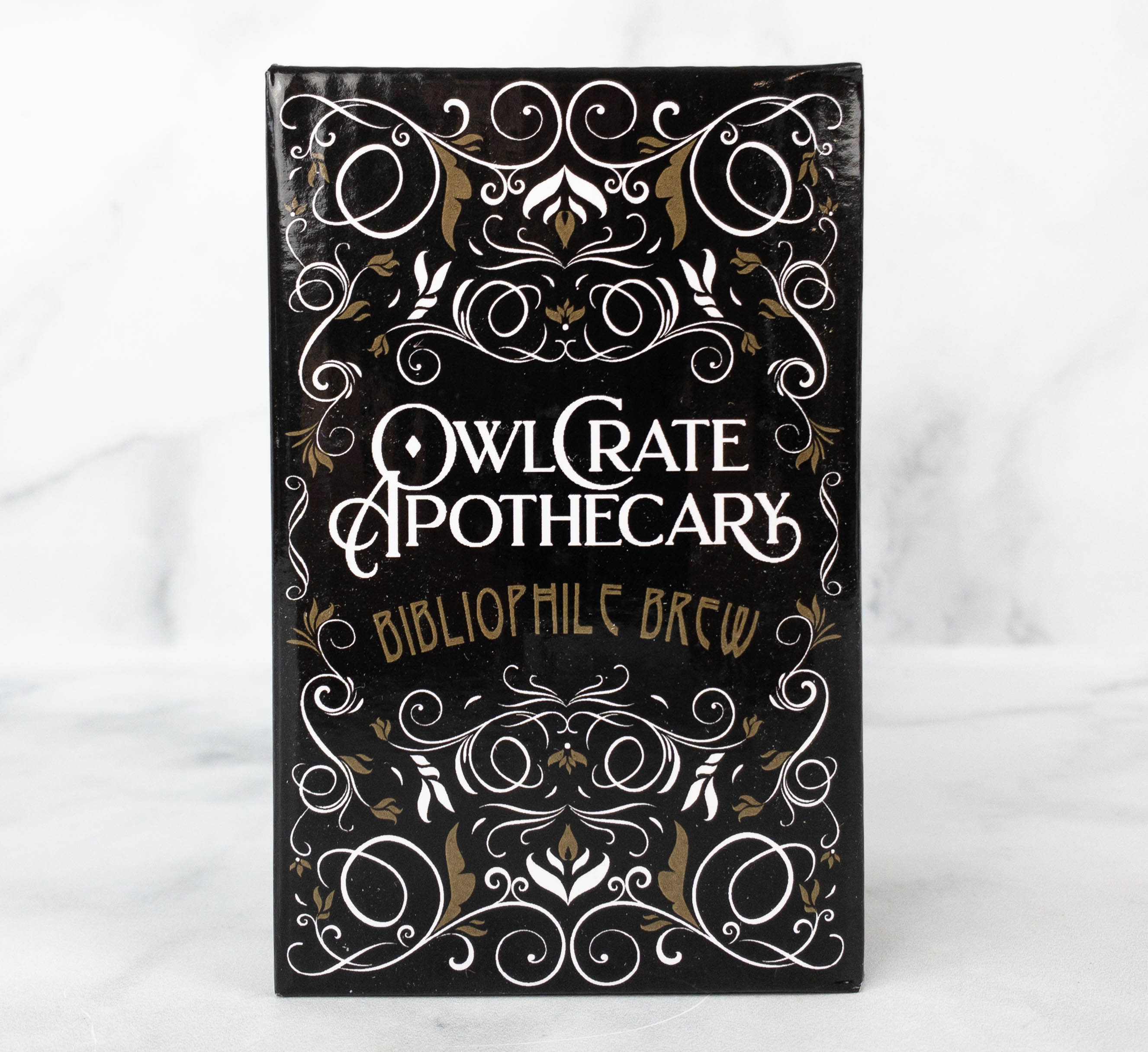 OwlCrate TBR Jar. The jar was packed in its own box, an elegant looking one for that matter! Designed by Lichen and Limestone, this item is said to be inspired by vintage apothecary aesthetics.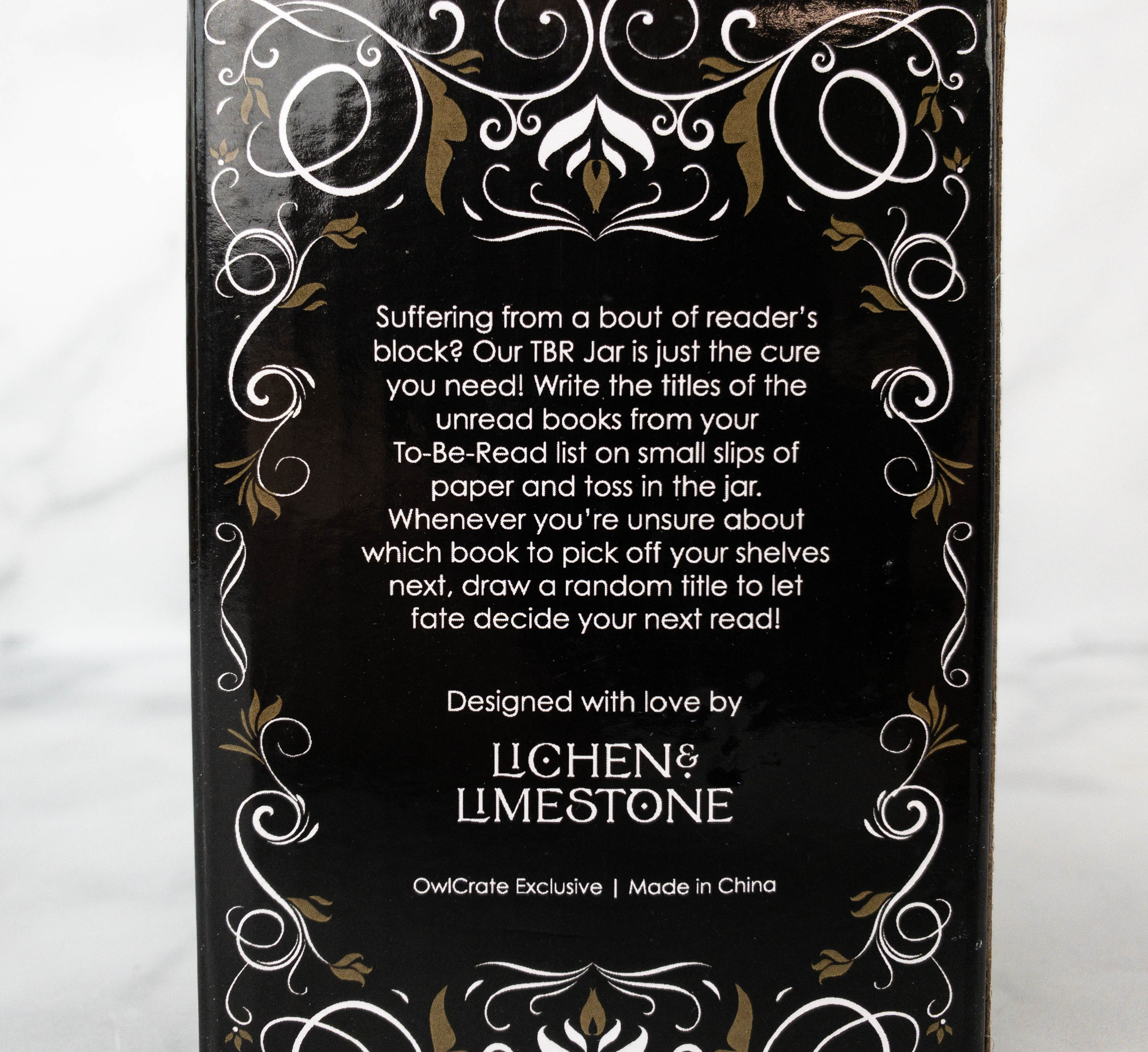 I love the idea of having a TBR jar! You just have to write down titles of your unread books on separate pieces of paper and keep them in the jar. Every time you feel undecided about your next read, you can pick a piece of paper in the jar and let fate decide for you!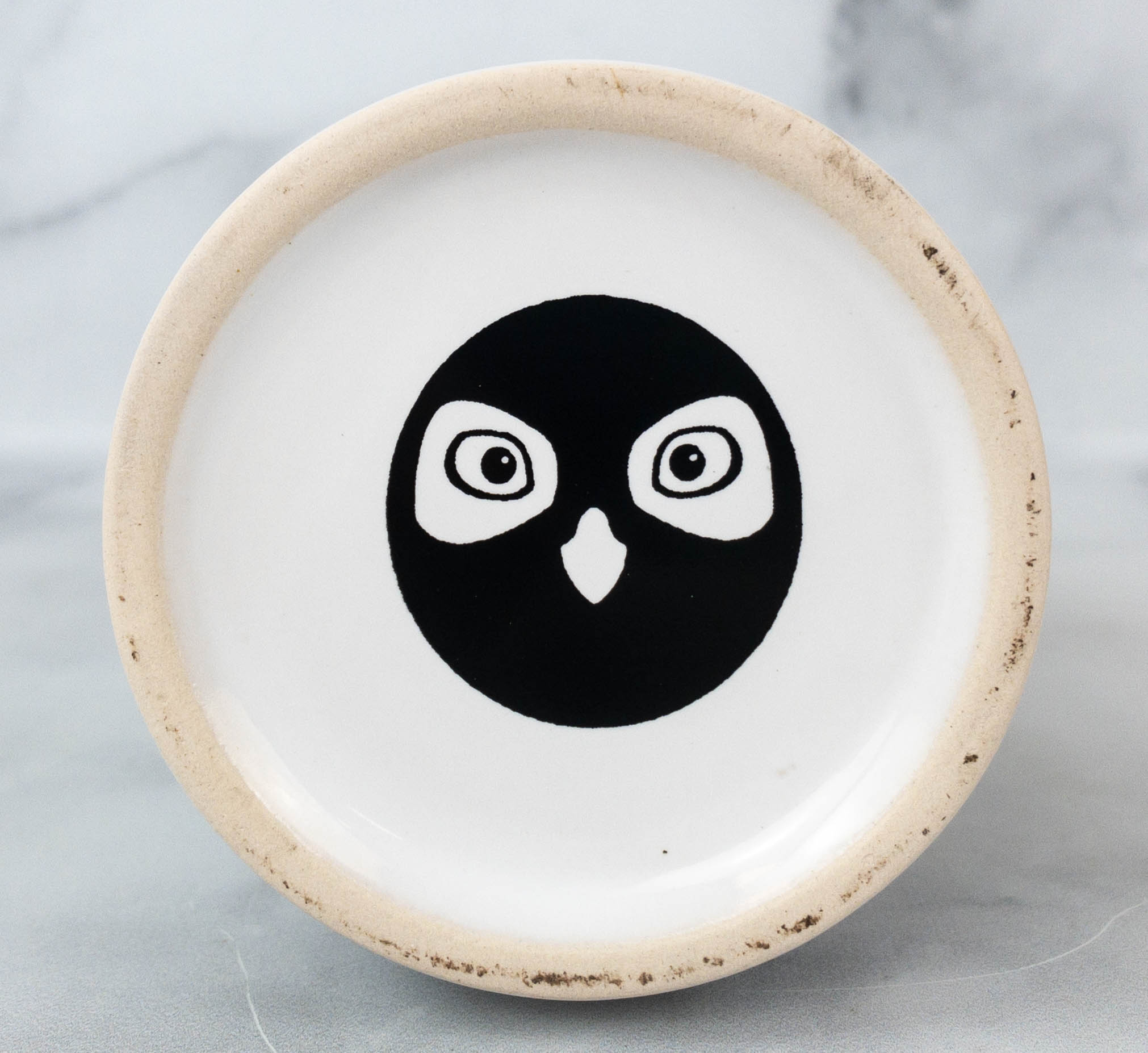 The bottom of the jar even has an Owl Crate inspired illustration. The sides were a bit dirty but it was easy to clean up.
The jar is white with black vintage looking prints. It also has a text on it that says, "Take one when experiencing literary indecisiveness."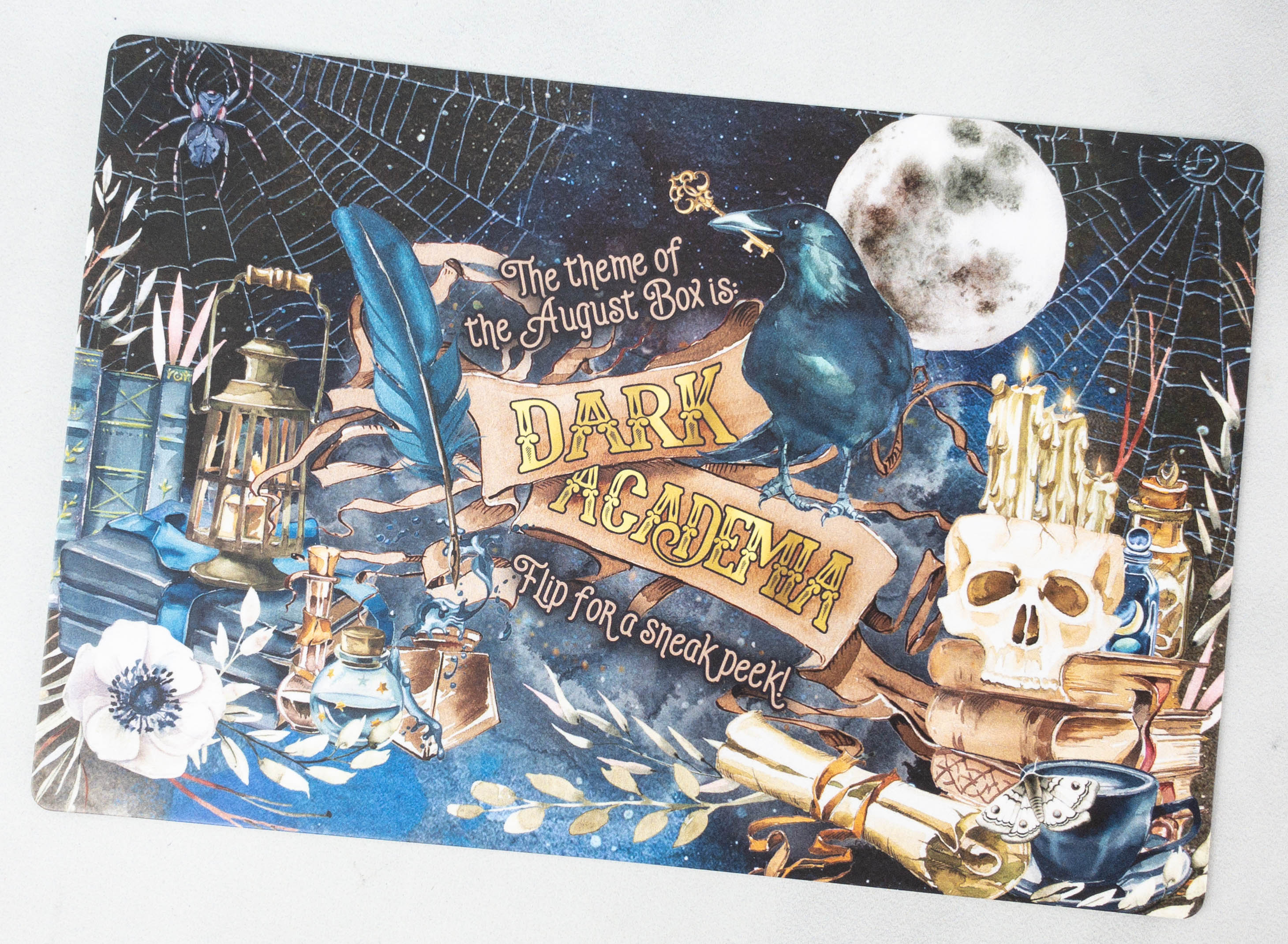 They also included a teaser card for next month's box!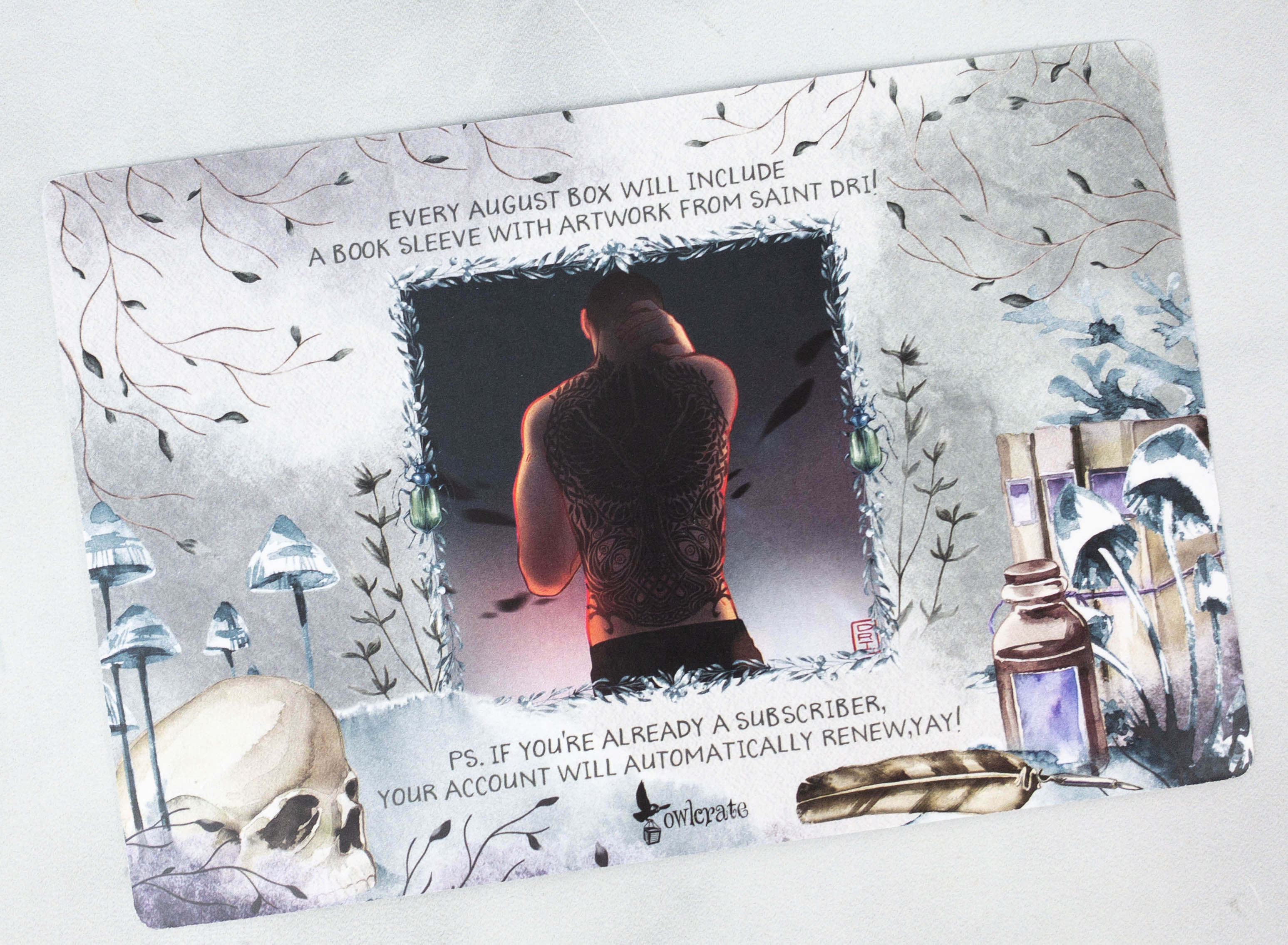 At the back, it says the August box will include a book sleeve with an artwork from Saint Dri.
It's another well-curated box from Owl Crate! I enjoyed this month's featured YA fantasy book. The author did a great job with The Secret Garden retelling and with infusing modern elements into the story. All the bookish items are also high-quality. There's a pin, an enamel bookmark, and even a keychain bottle so I can easily bring my hand sanitizer everywhere. My favorite item is the TBR jar! It looks lovely on my shelf and, whenever I find it hard to decide which book to read next, it will come in handy. Overall, this is a great subscription if you love books and book-related items! Each box is themed, keeping things exciting every month. I'm already looking forward to the next box because of the hint they provided!
What did you think of this month's Owl Crate theme? Are you excited for next month's theme?