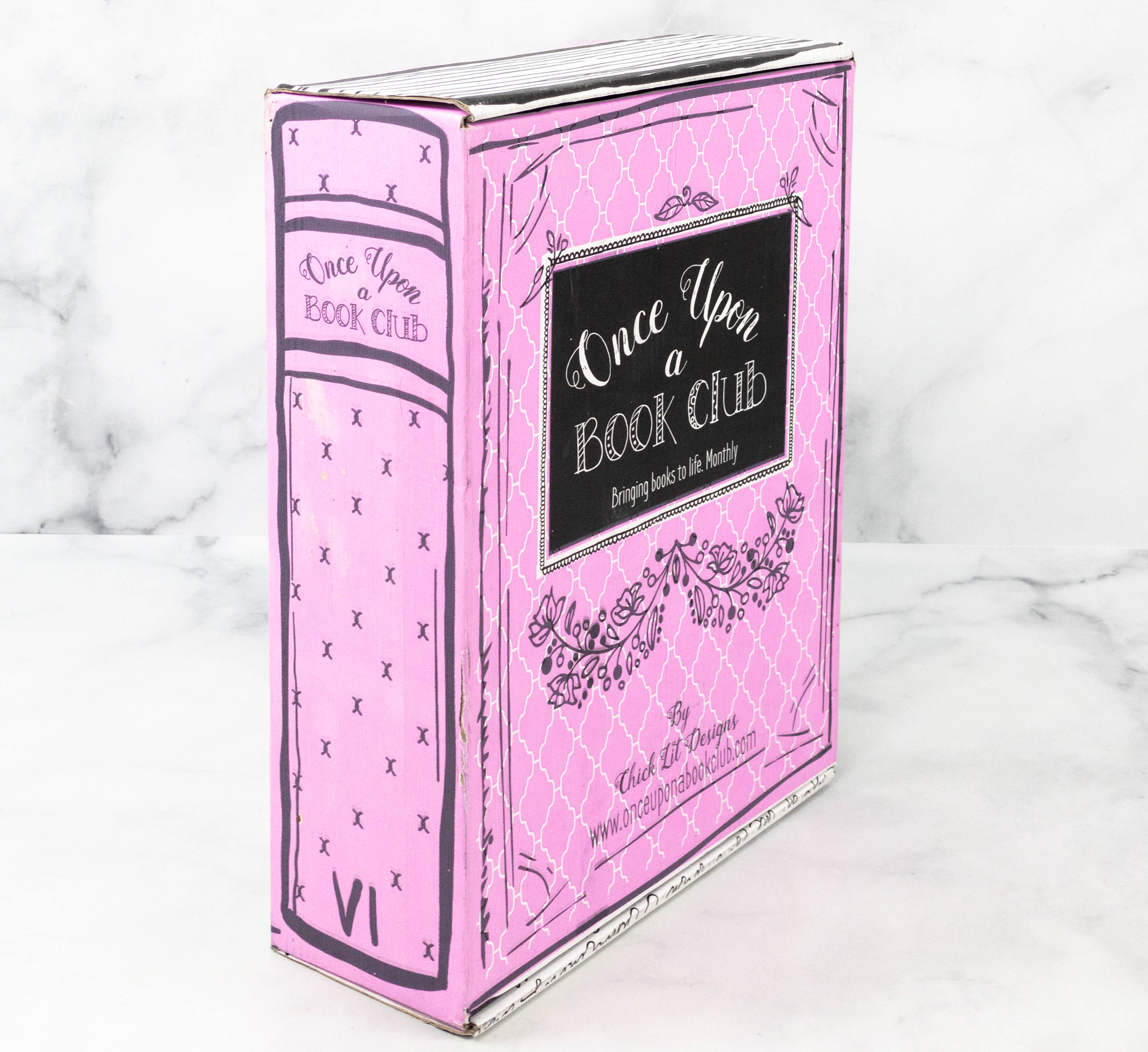 Once Upon a Book Club is a subscription that offers a unique reading experience. For $49.99 each month, you'll receive a book to read, a 5″ x 7″ quote print, along with 2-4 corresponding gifts to match a quote/item mentioned in the book. Readers are advised to open the gifts as they finish the corresponding page to make them feel as if the book is coming to life! This subscription is a top choice in our readers' picks for best book subscription box of the year!
You can choose between Once Upon a Book Club's Young Adult edition and Adult edition. This is the review of the Adult Fiction box.
DEAL: Enjoy 10% off your first box. Use coupon code HELLO10.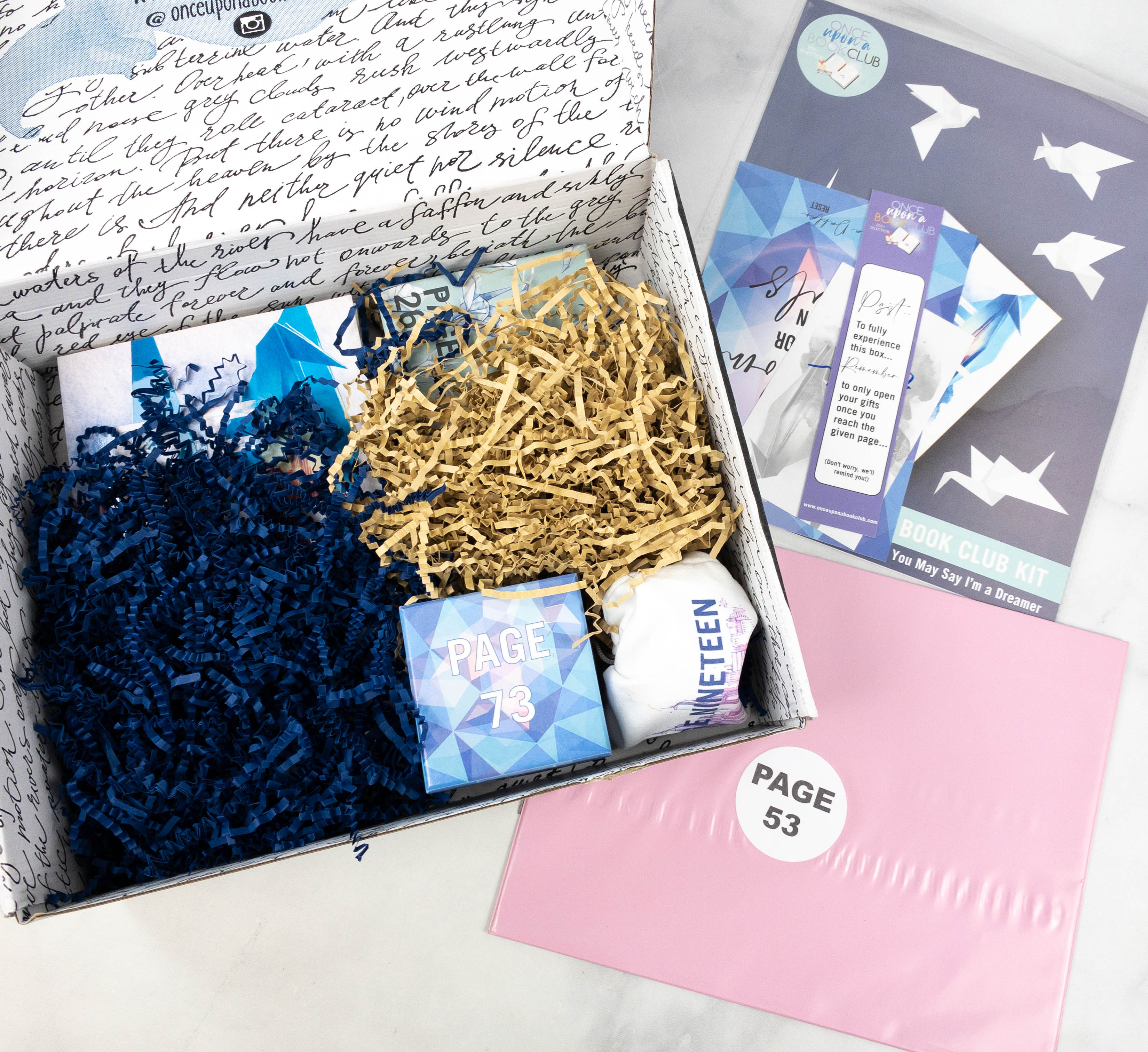 The gifts were individually wrapped. They were also packed with squiggles.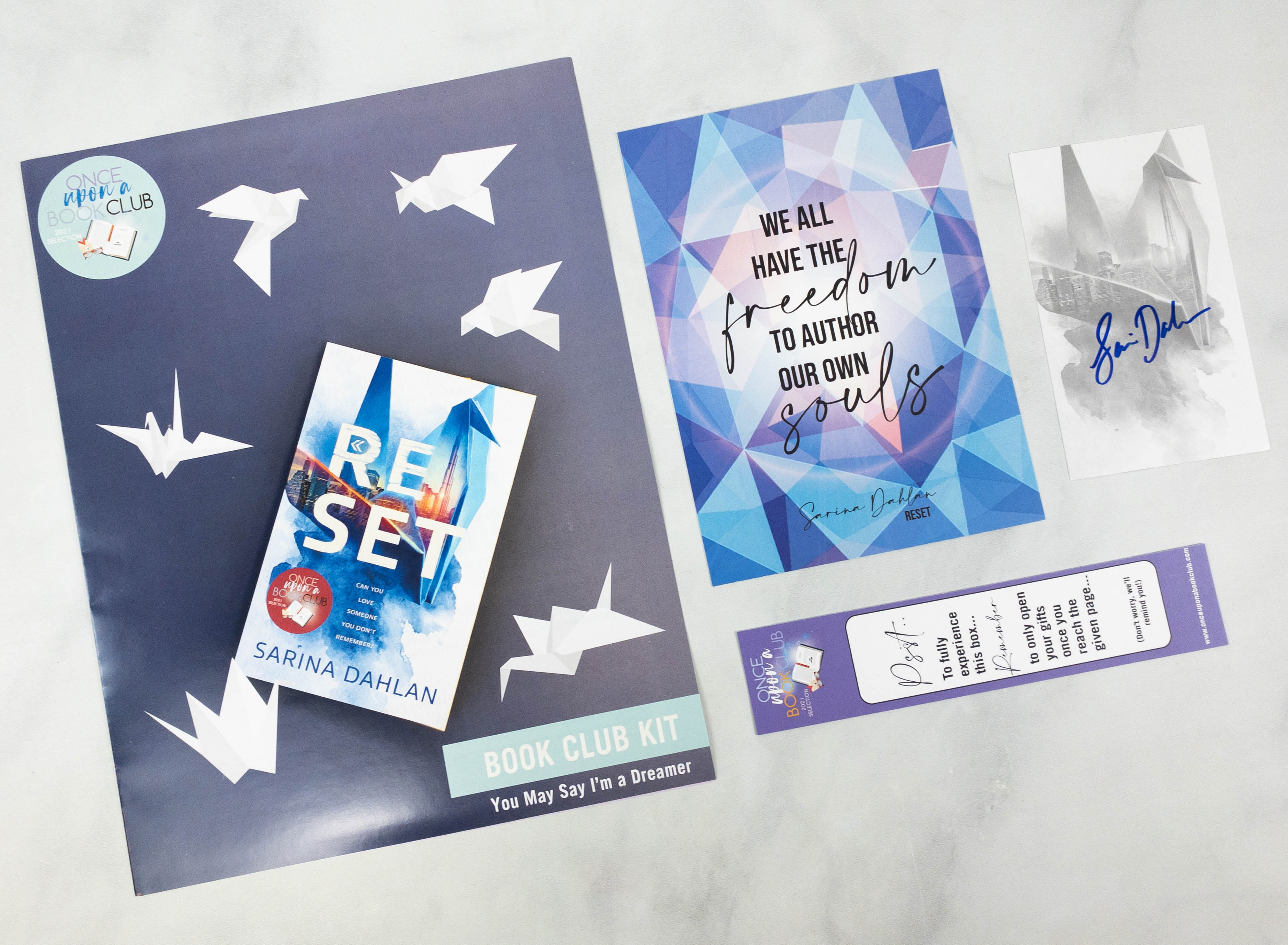 The box also includes a Book Club Kit guide!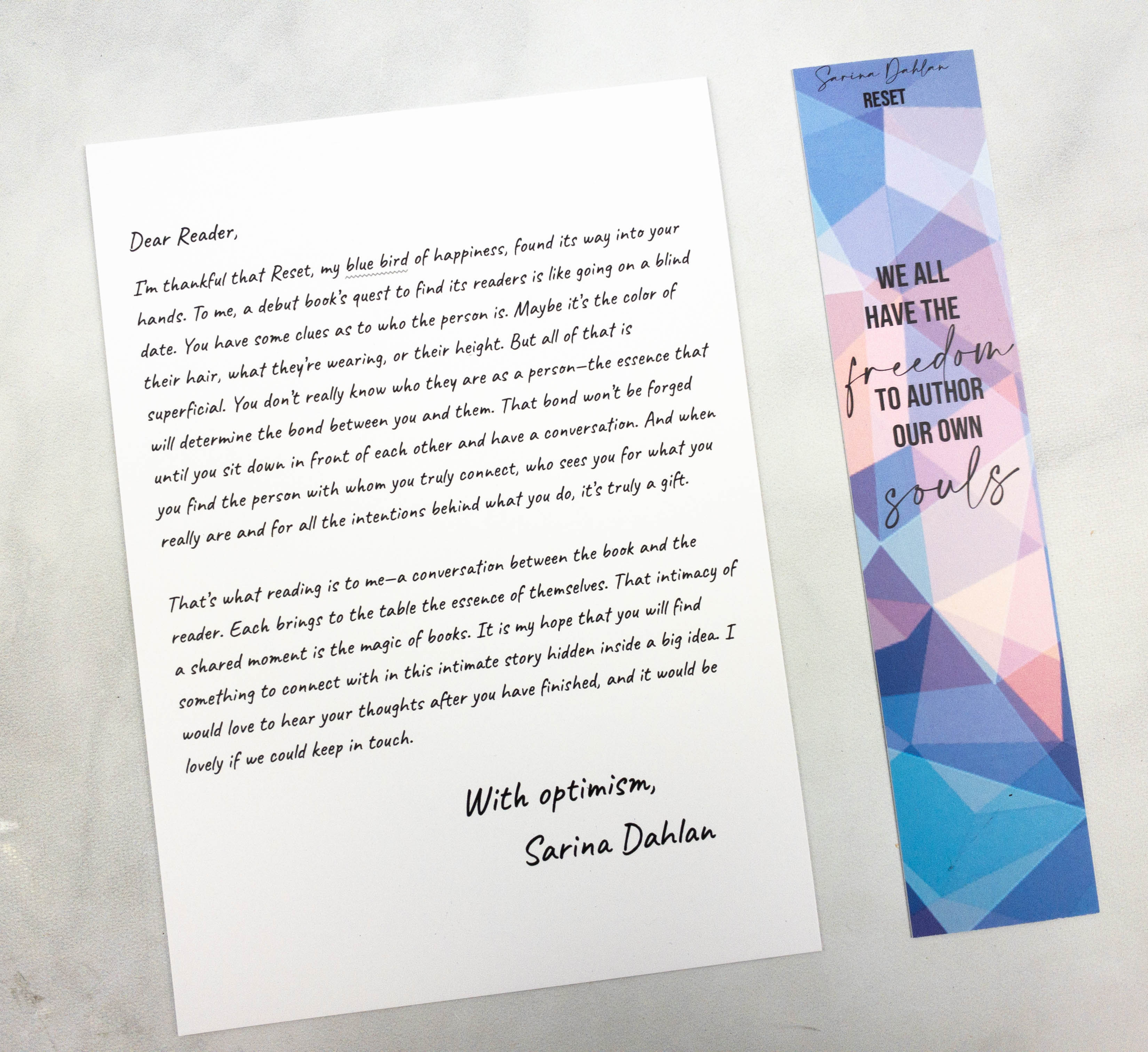 At the back of the card is a message from the author herself.
Inside, there's a Q and A featuring the author, Sarina Dahlan.
They even included discussion questions and they encourage us to join their Facebook chat group to discuss with fellow book lovers!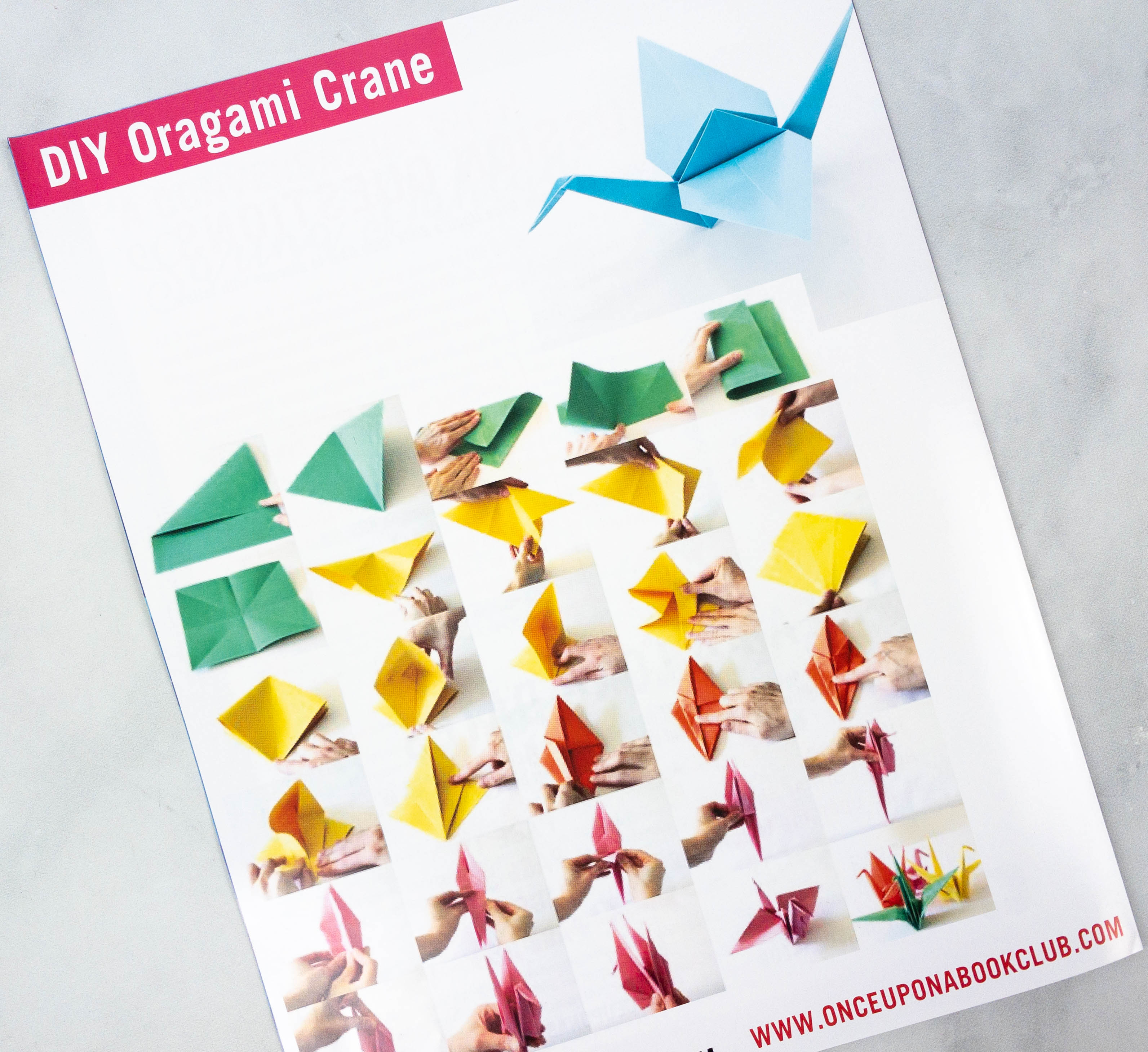 The back of the booklet had an origami crane tutorial!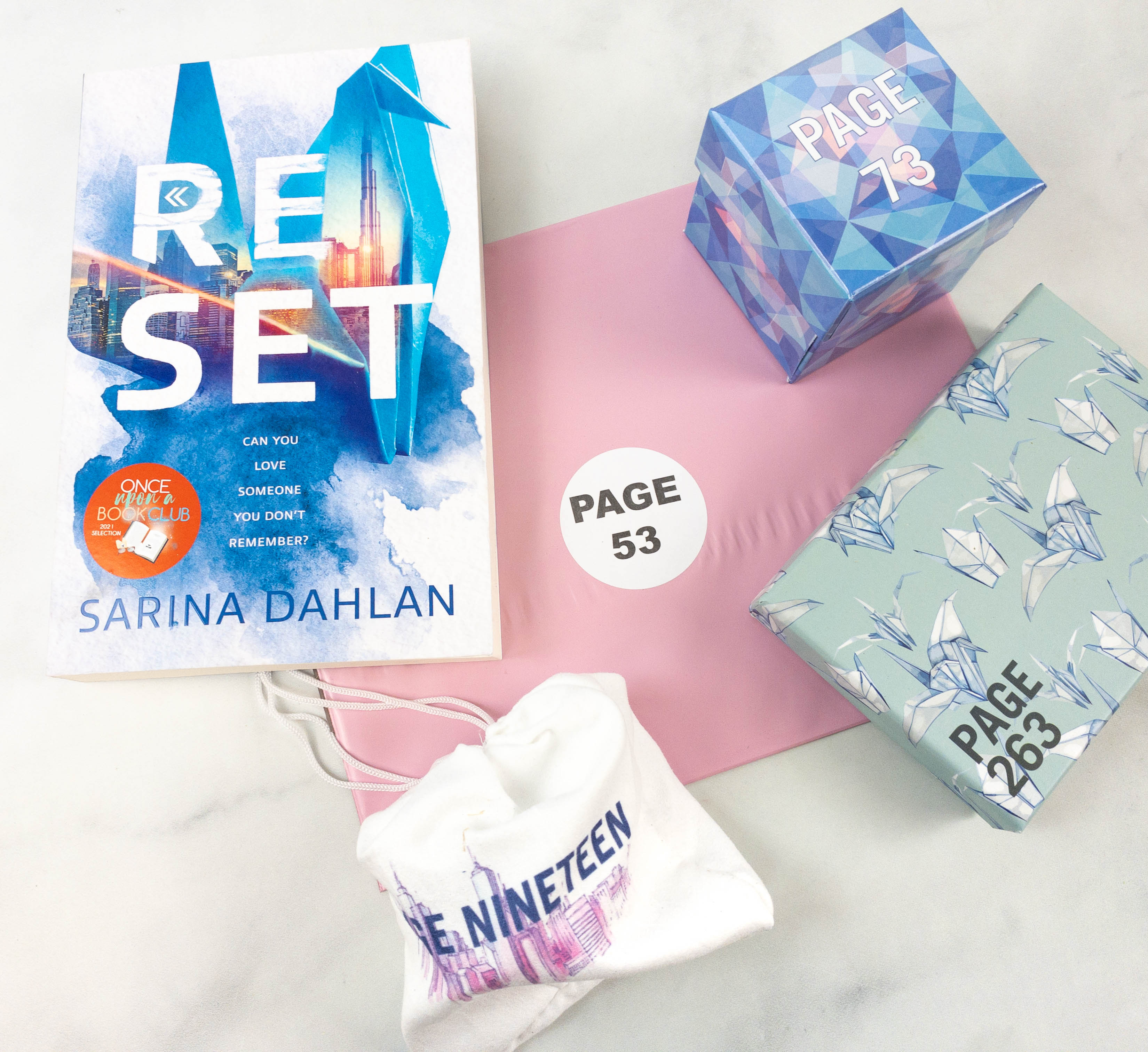 Everything in my box!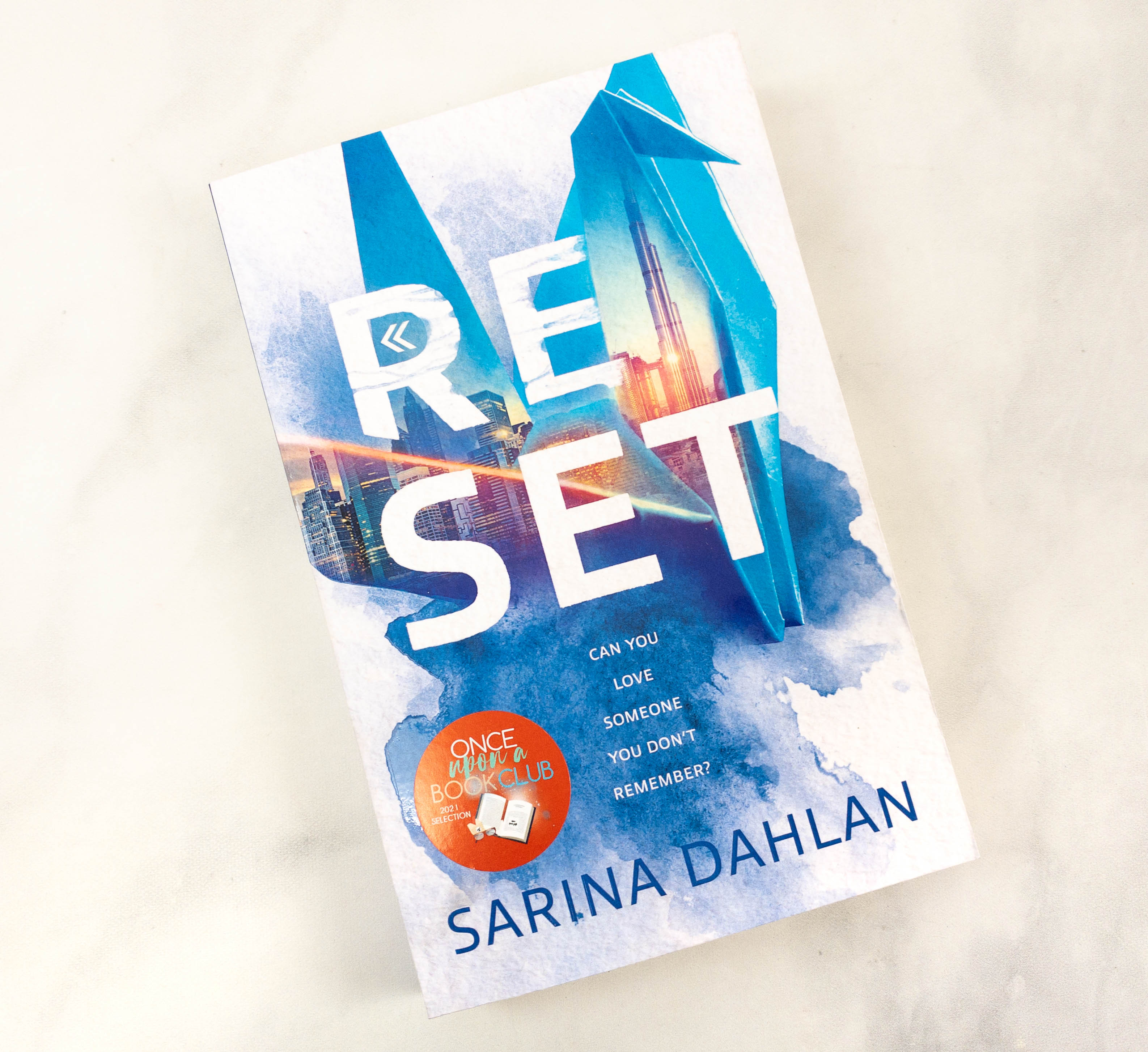 Reset by Sarina Dahlan ($18.19)
Can you love someone you don't remember?

After the Last War destroyed most of the world, survivors form a new society in four self-sustaining cities in the Mojave Desert. In the utopia of the Four Cities, inspired by the lyrics of "Imagine" and Buddhist philosophy, everything is carefully planned and controlled: the seasons, the weather—and the residents. To prevent mankind from destroying each other again, its citizens undergo a memory wipe every four years in a process called tabula rasa, a blank slate, to remove learned prejudices. With each new cycle, they begin again with new names, jobs, homes, and lives. No memories. No attachments. No wars.

Aris, a scientist who shuns love, embraces tabula rasa and the excitement of unknown futures. Walling herself off from emotional attachments, she sees relationships as pointless and avoids deep connections. But she is haunted by a recurring dream that becomes more frequent and vivid as time passes. After meeting Benja, a handsome free-spirited writer who believes his dreams of a past lover are memories, her world is turned upside down. Obsessed with finding the Dreamers, a secret organization thought to have a way to recover memories, Benja draws her down a dangerous path toward the past. When Metis, the leader of the Dreamers, appears in Aris's life, everything she believes falls to pieces. With little time left before the next tabula rasa, they begin a bittersweet romance, navigating love in a world where names, lives, and moments are systematically destroyed.

Thought-provoking and emotionally resonant, Reset will make you consider the haunting reality of love and loss, and the indelible marks they leave behind.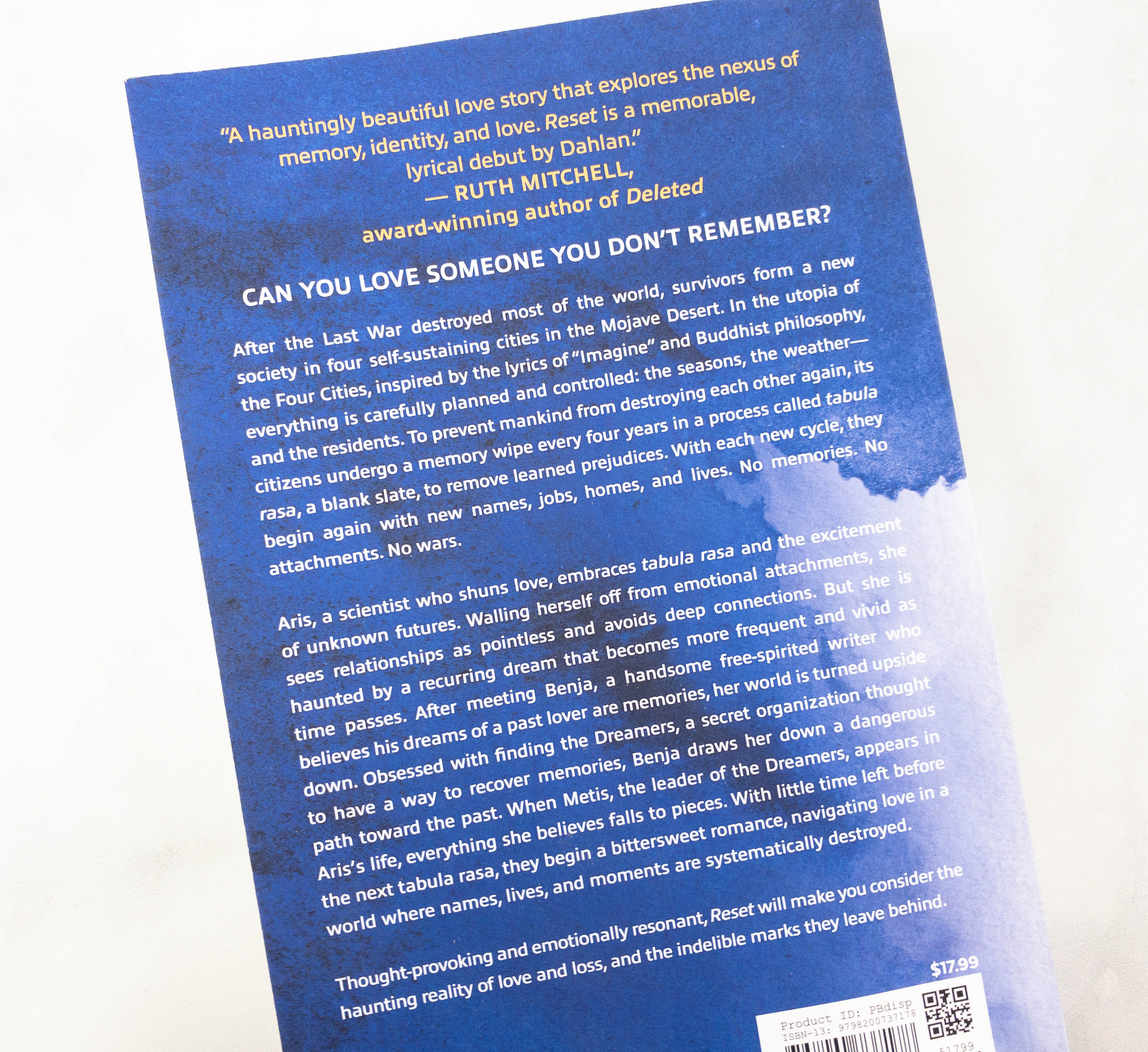 If you love sci-fi and dystopian novels, this one is for you! The book involves utopian cities where there's no hunger, unemployment, homelessness, or inequality. Everyone undergoes a process called Tabula Rasa every four years, where their memories are wiped out and they basically get a new life.
The first gift can be opened upon reaching Page 19.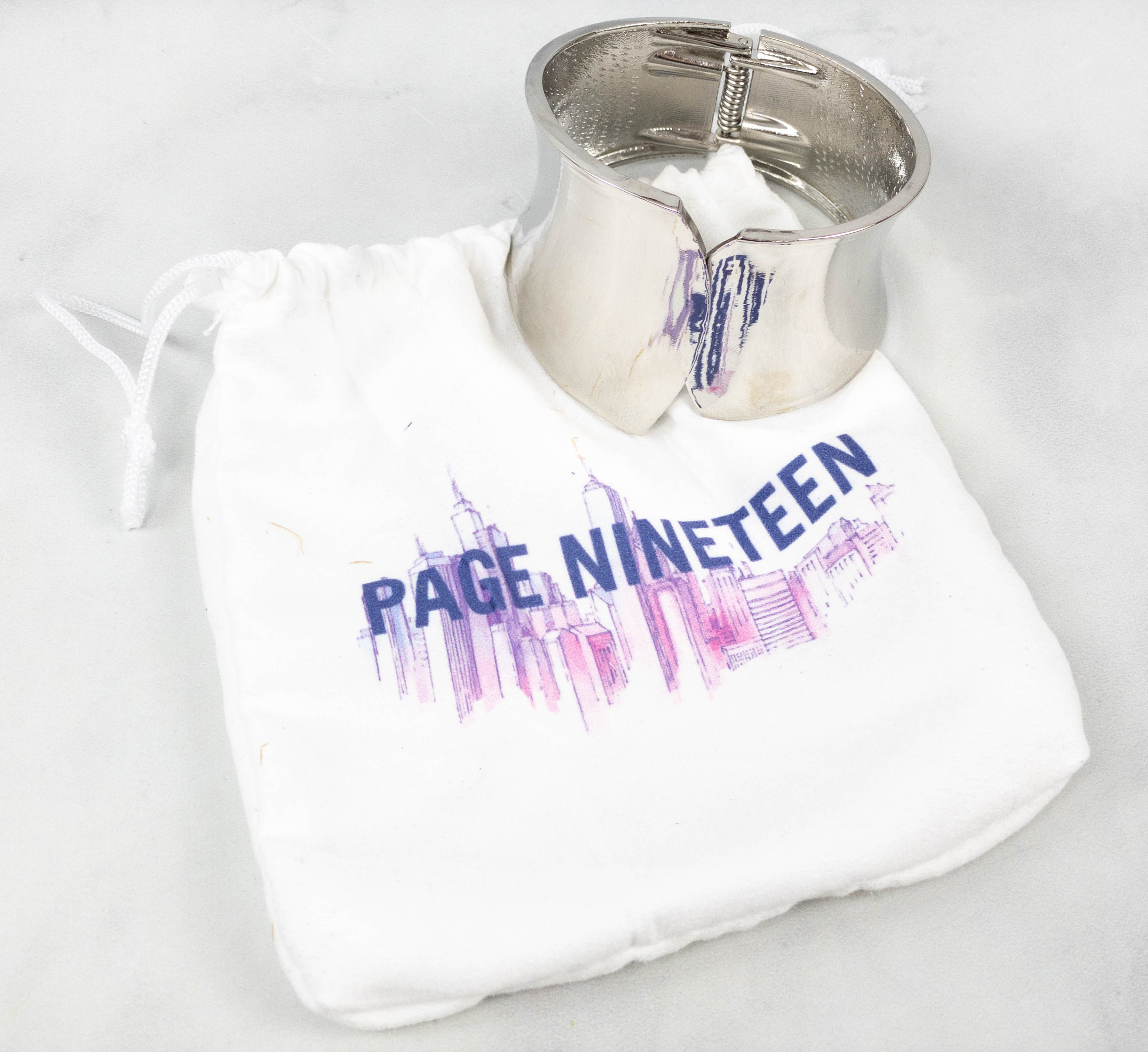 Silver Bangle. Packed in a drawstring pouch is a silver bangle! It looks bold and chunky, a statement piece on its own. It's a reference to the silver bangle used to silence an angry man in the story.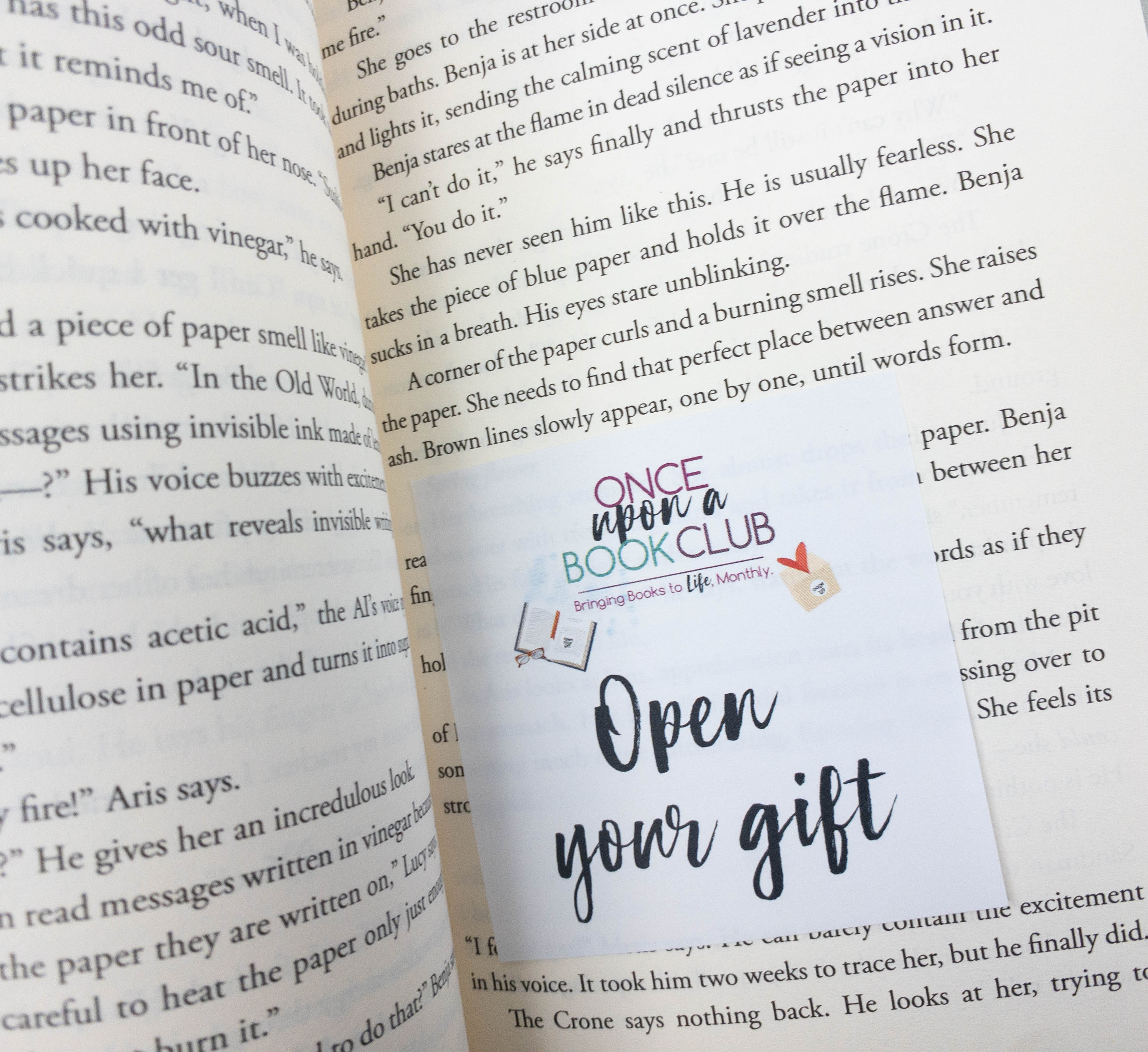 The next gift can be opened upon reaching Page 73.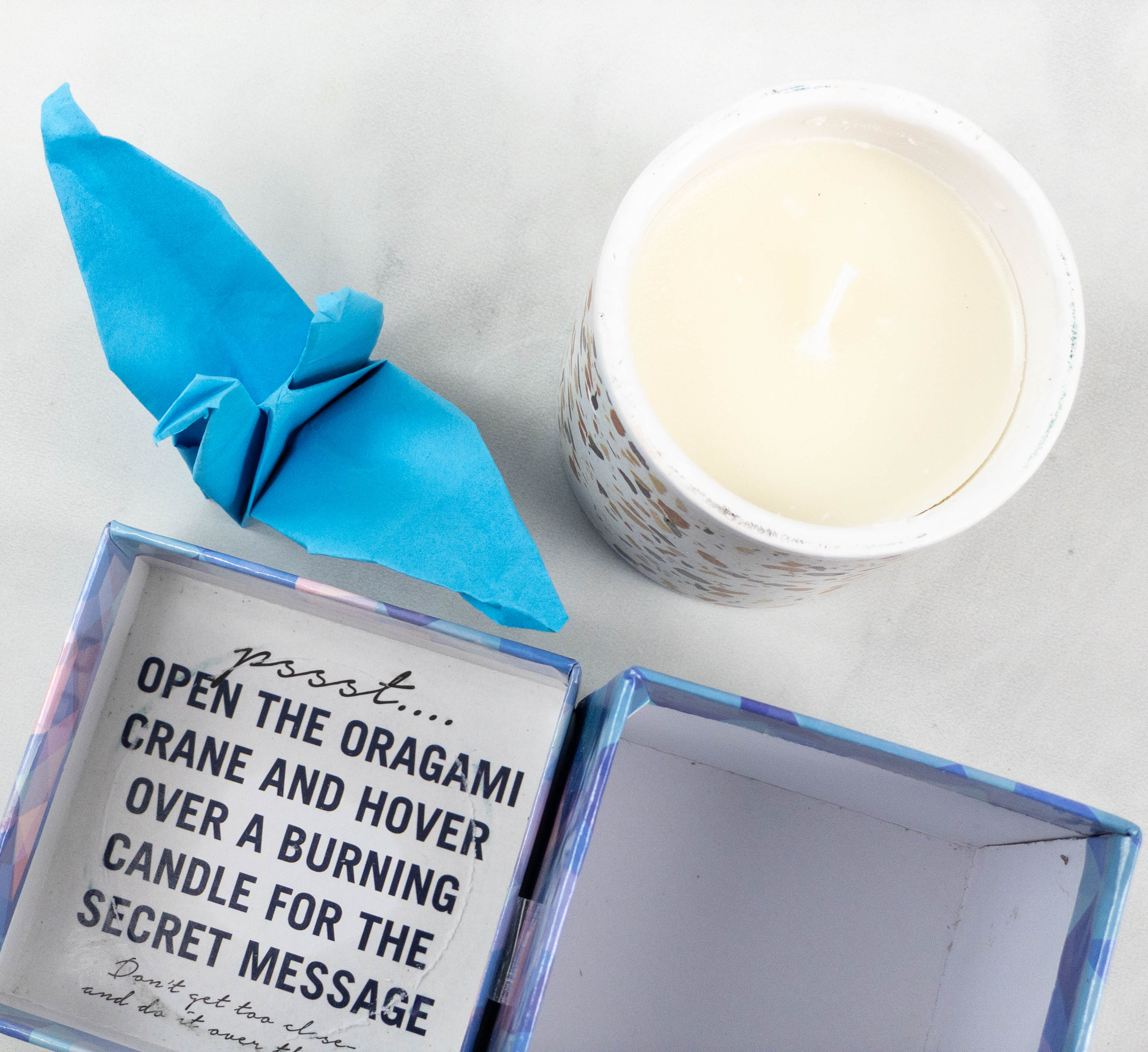 Origami Crane & Candle. The blue paper crane is  exactly like what I had imagined it to be when it was mentioned in the story! It also came with a candle. The bottom of the box lid says to hover the origami crane over the burning candle for a secret message.
I love the candle and its reusable decorative jar!
Ooops! I was trying to hover the crane over the burning candle but I accidentally got too close! I have no idea what the secret message is! I imagine it was heat activated (before attempting this candle thing I did try to use a light).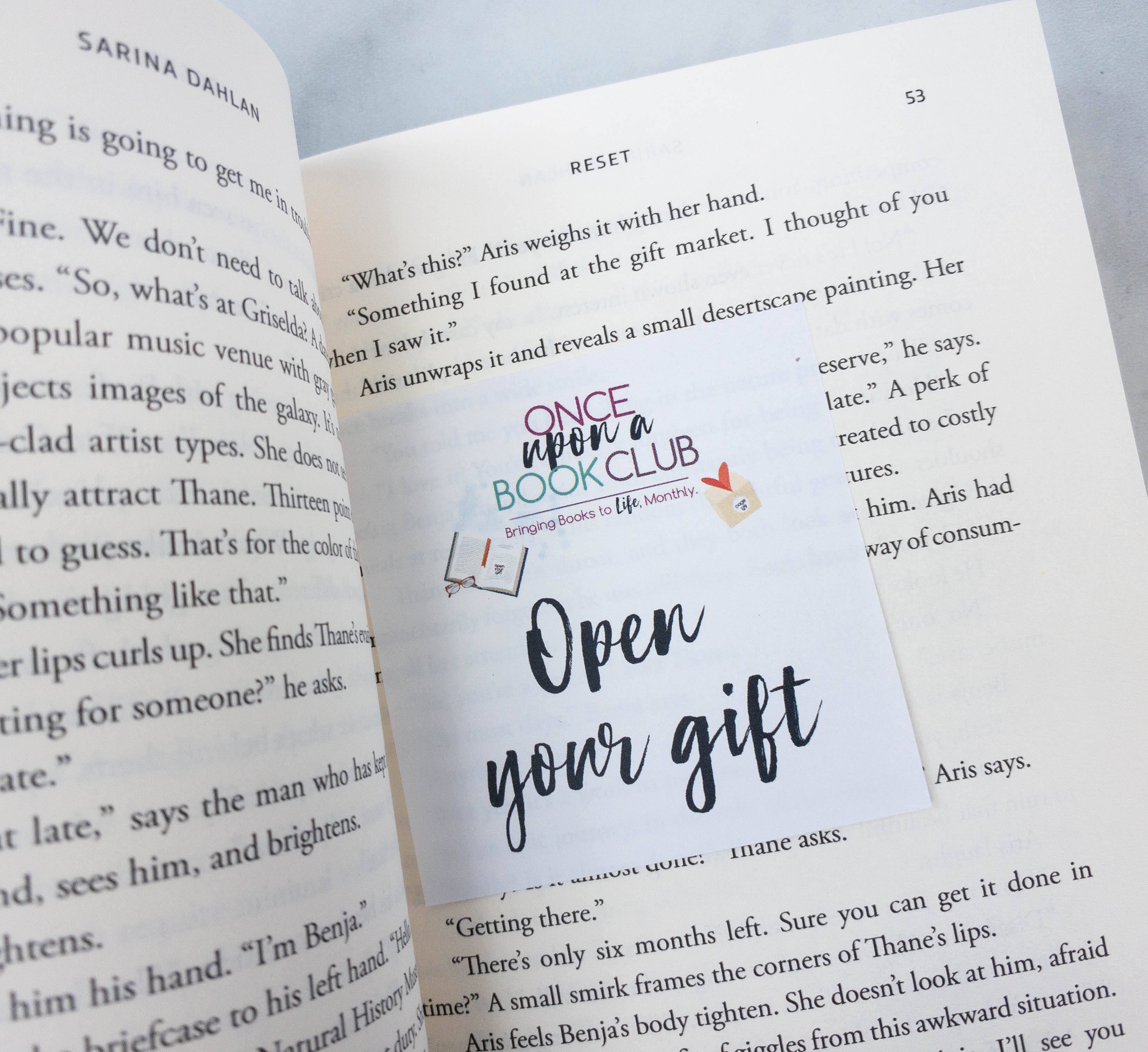 Another gift can be opened once you reach page 53.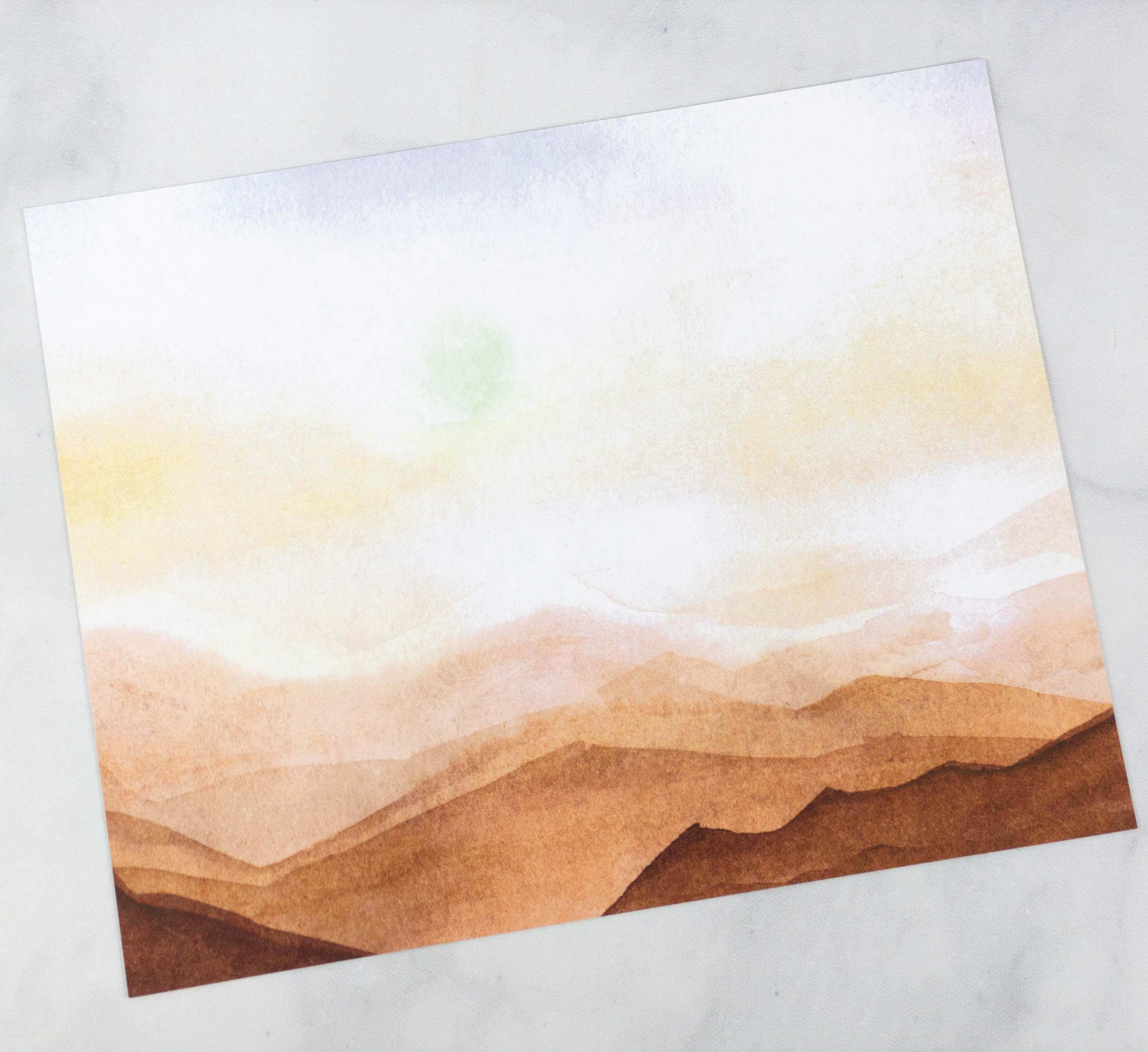 Desertscape Painting. This desert painting resembles the one that Aris received in the book. It has light strokes and beautiful earthy tones! This is perfect for display, whether on a desk or a wall.
The last gift can be opened upon reaching page 263.
Reading Book Light. This unique book light is a great home decor for book lovers!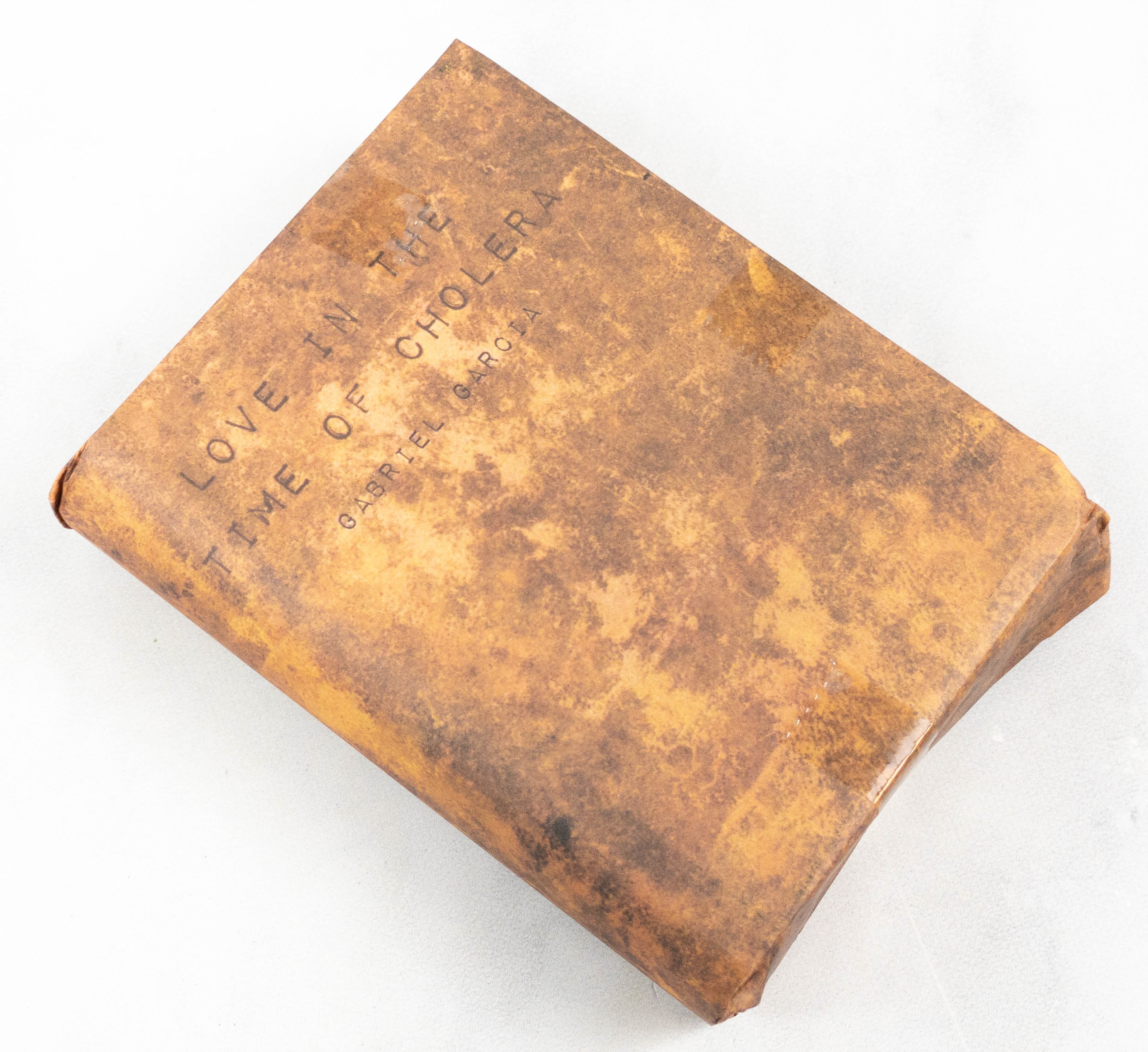 It looks like an old and grungy book outside, but no worries because this is just the cover.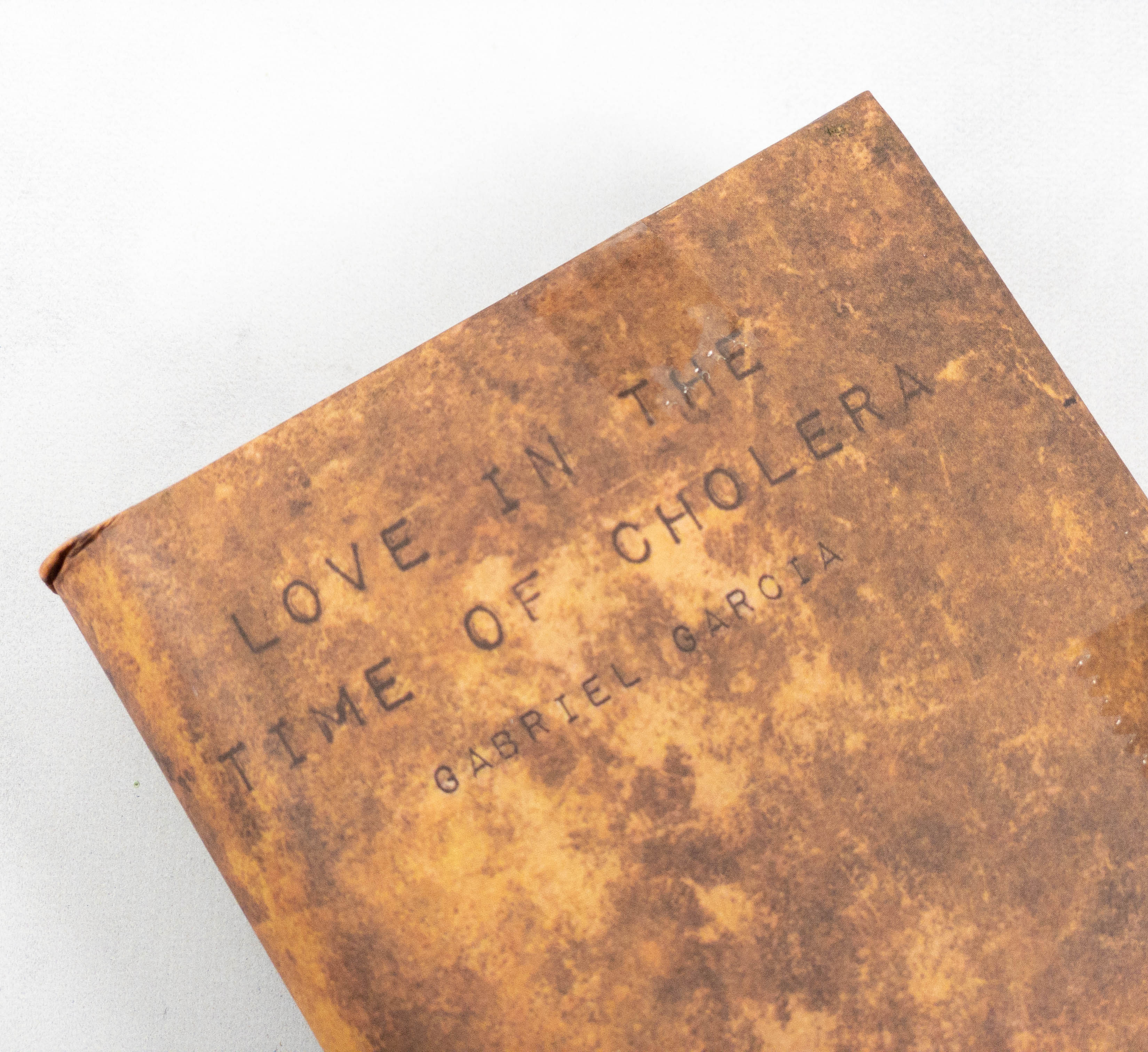 The book cover features Love In The Time of Cholera by Gabriel Garcia Marquez.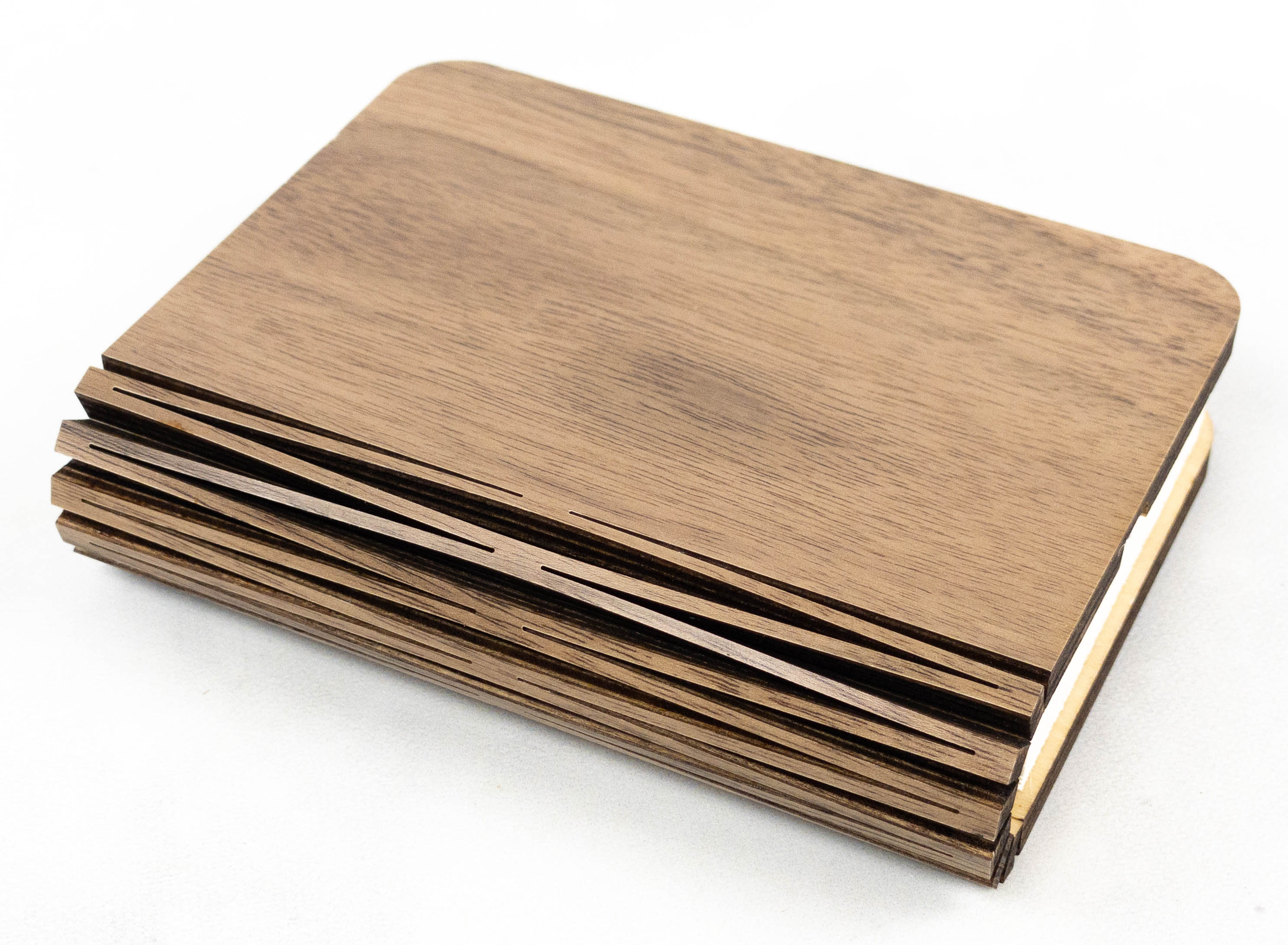 Here's what the book light looked like when the cover is removed.
When you turn it on and open the book, it reveals glowing pages! So pretty! You can see in this picture the charging port along the lefthand cover.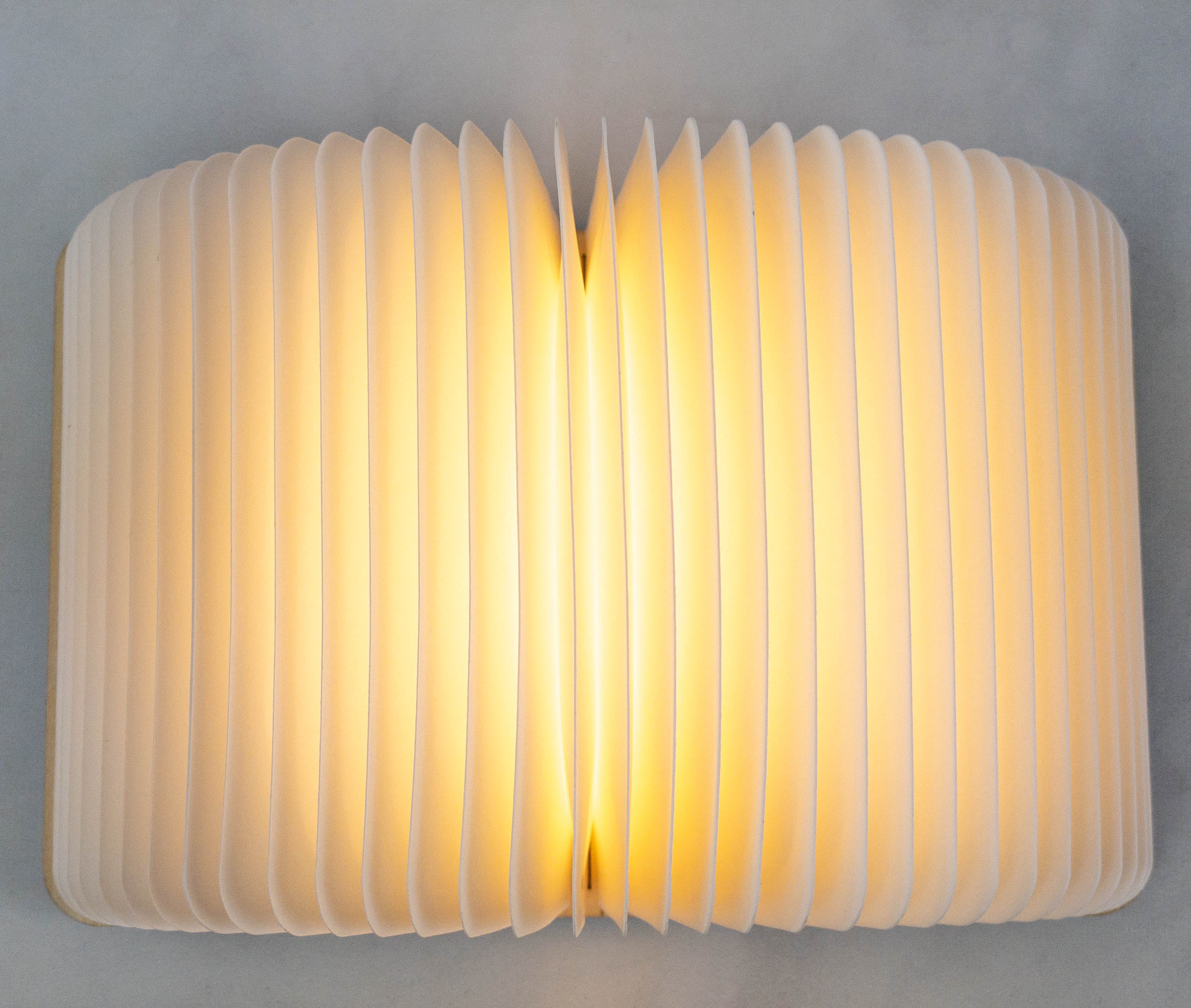 It looks magical as the ambient light seeps through the "pages" of the book.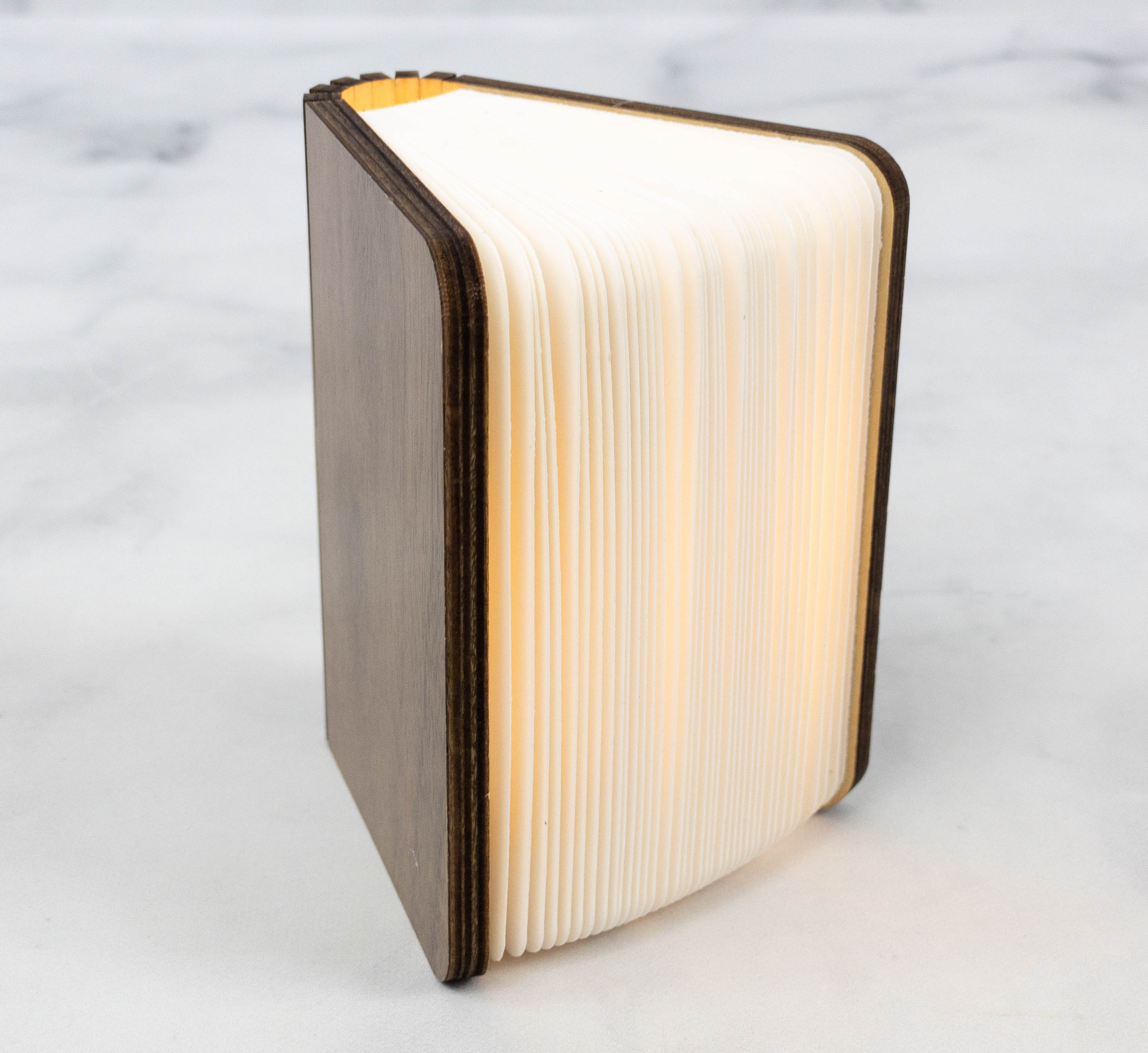 You can also close it up a bit and it still looks amazing! This will make a great night light in the bedroom. It's a really beautiful piece!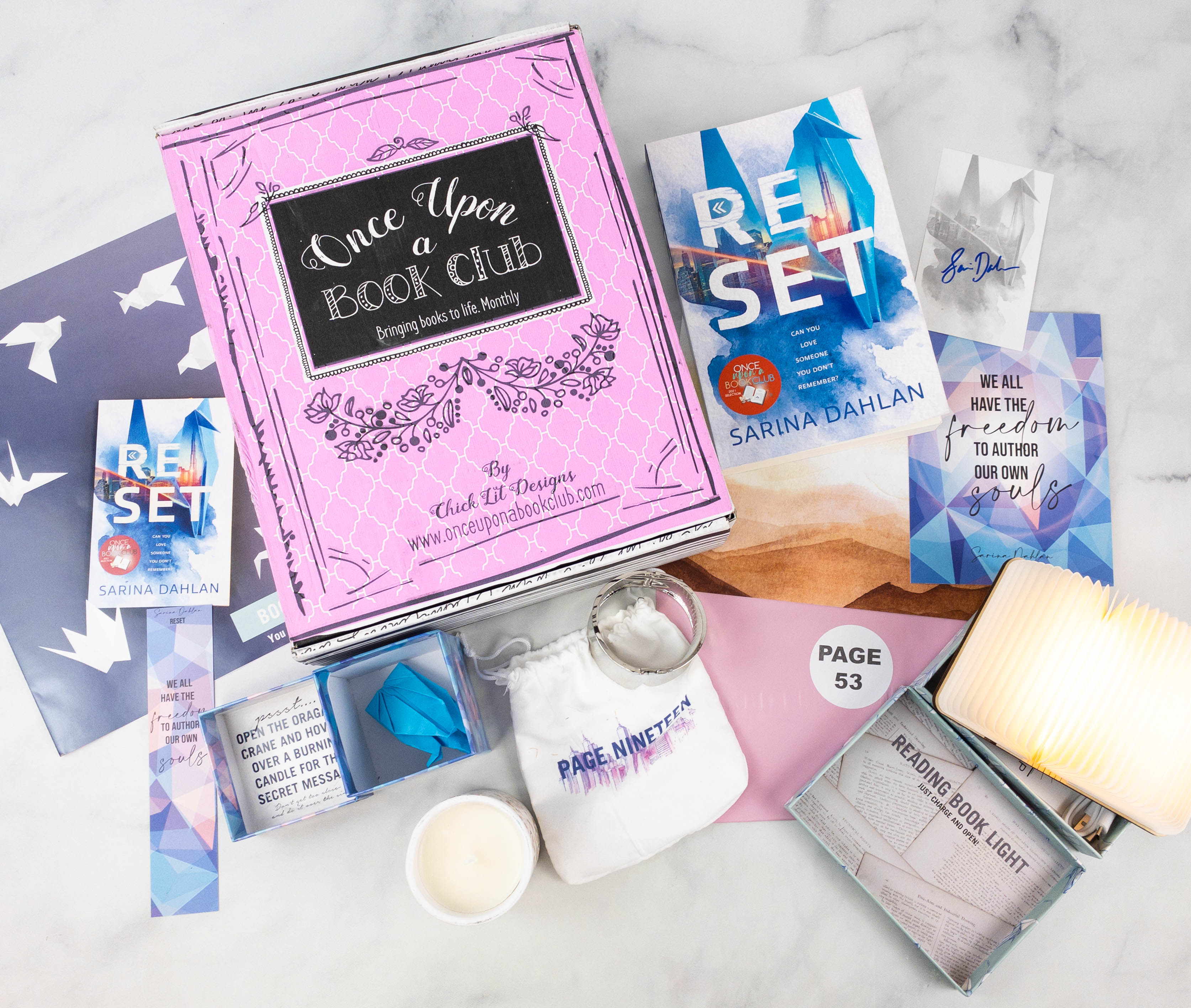 These are all the surprise gifts that I received!
I love this month's featured title from Once Upon A Book Club! It's a great take on dystopian societies and it was overall thought-provoking. The story-related items are also amazing and my favorite among them is the reading book light! It just looks so gorgeous when it's dark and it's the only thing in the room that's lit up! Overall, I'm happy with this curation. They surely know how to surprise book lovers like me. If you're looking for new reads and you love the idea of opening gifts as you progress in the story, this subscription is for you!
What do you think of this month's Once Upon a Book Club?