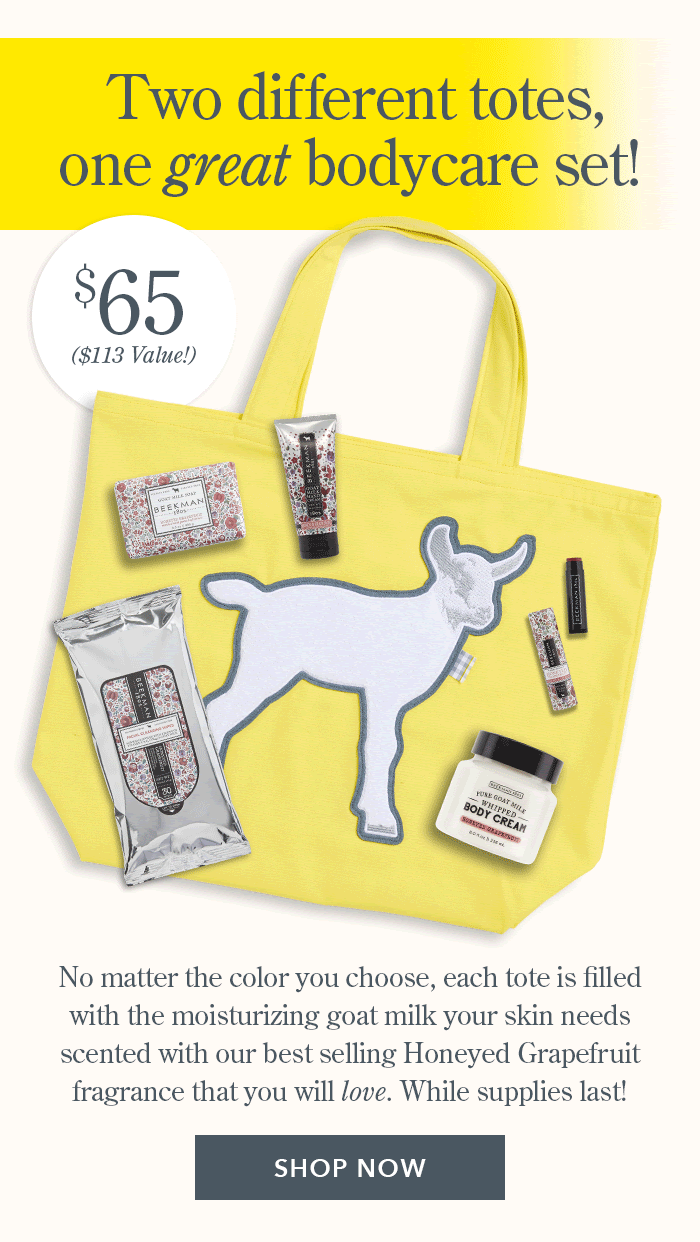 The Beekman 1802 Tote Bodycare Sets are now available in two colors – grab the tote set in Sunshine Yellow Or Gingham Gray! These limited edition tote bags are $65 each (worth $113 value) + FREE Shipping!
No matter the color you choose, each tote is filled with the moisturizing goat milk your skin needs scented with our best selling Honeyed Grapefruit fragrance that you will love. While supplies last!
The Tote Bodycare Set in Sunshine Yellow or Gingham Gray includes:
Honeyed Grapefruit Bar Soap
Honeyed Grapefruit Lip Balm
Honeyed Grapefruit Body Cream
Honeyed Grapefruit Hand Cream
Honeyed Grapefruit Facial Wipes
And here are the scent notes:
T: Pink Grapefruit, Orange
M: Lemongrass, Jasmine, Apple
B: White Woods
Essential Oil: Litsea, Orange
What did you think of the Beekman 1802 Tote Set?