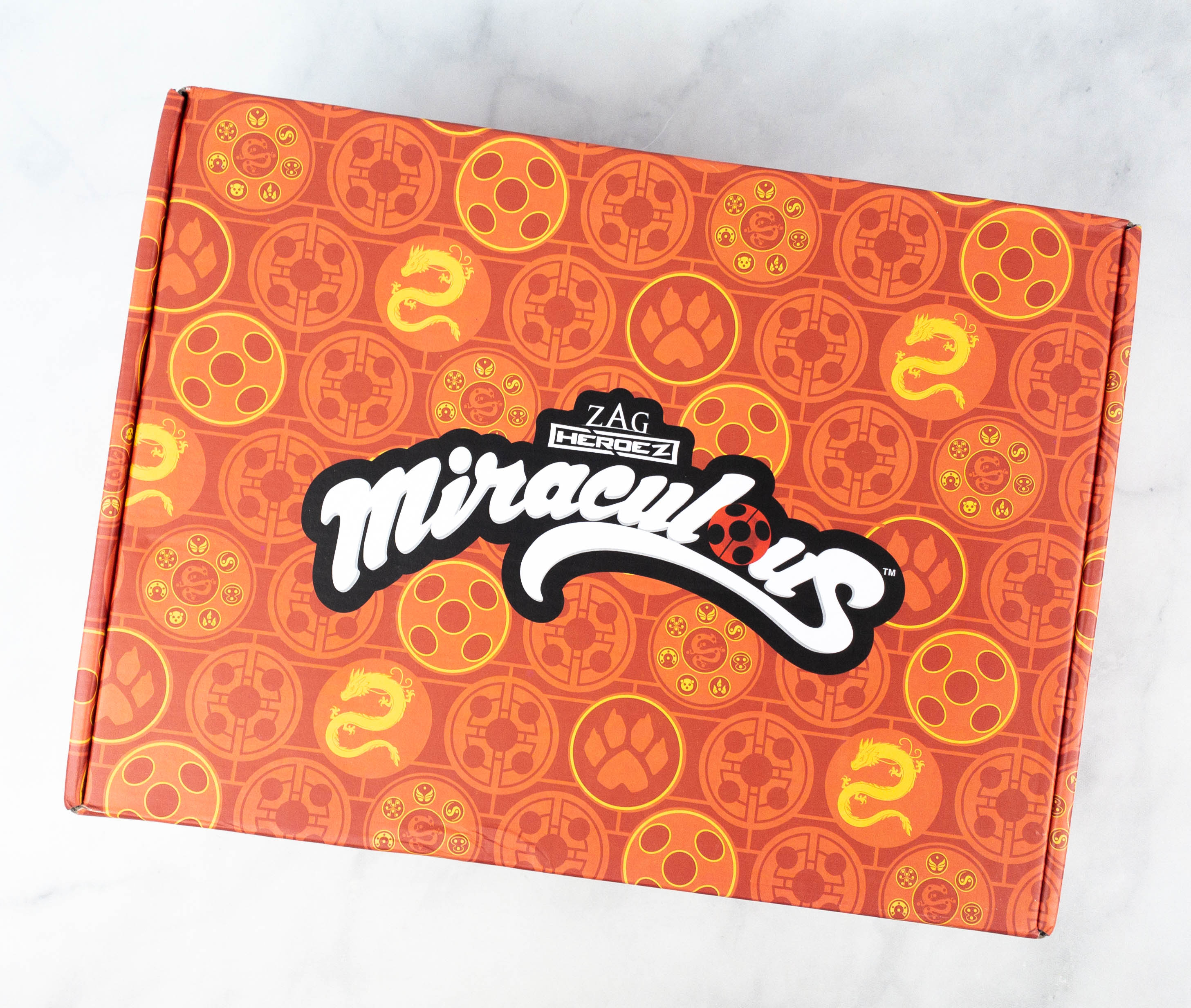 The Miraculous Box by CultureFly is a subscription for Miraculous fans! Miraculous: The Tales of Ladybug and Cat Noir is a French CGI animated television series featuring Parisian teenagers who can transform into superheroes and help protect their city from the villains. Each box from this subscription will contain 7-10 Miraculous merch, which may include apparel, accessories, collectibles, stationery, homeware, decor, and more. The subscription is $29.99 per quarter on a quarterly plan, but you can get it at $26.99 if you subscribe to an annual plan. They promise a total retail value of $50 in every box.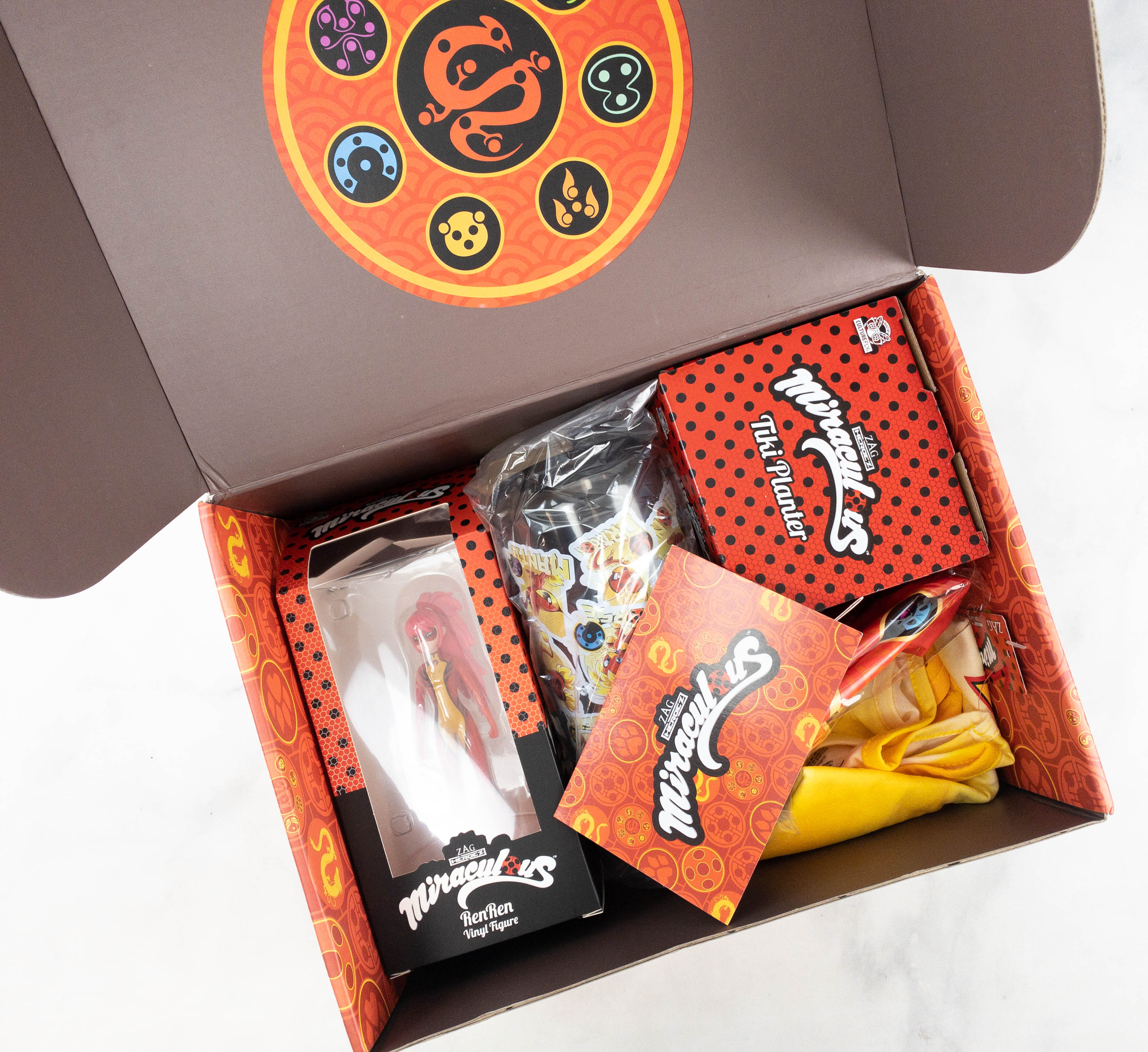 The Summer 2021 theme is MIRACULOUS SHANGHAI.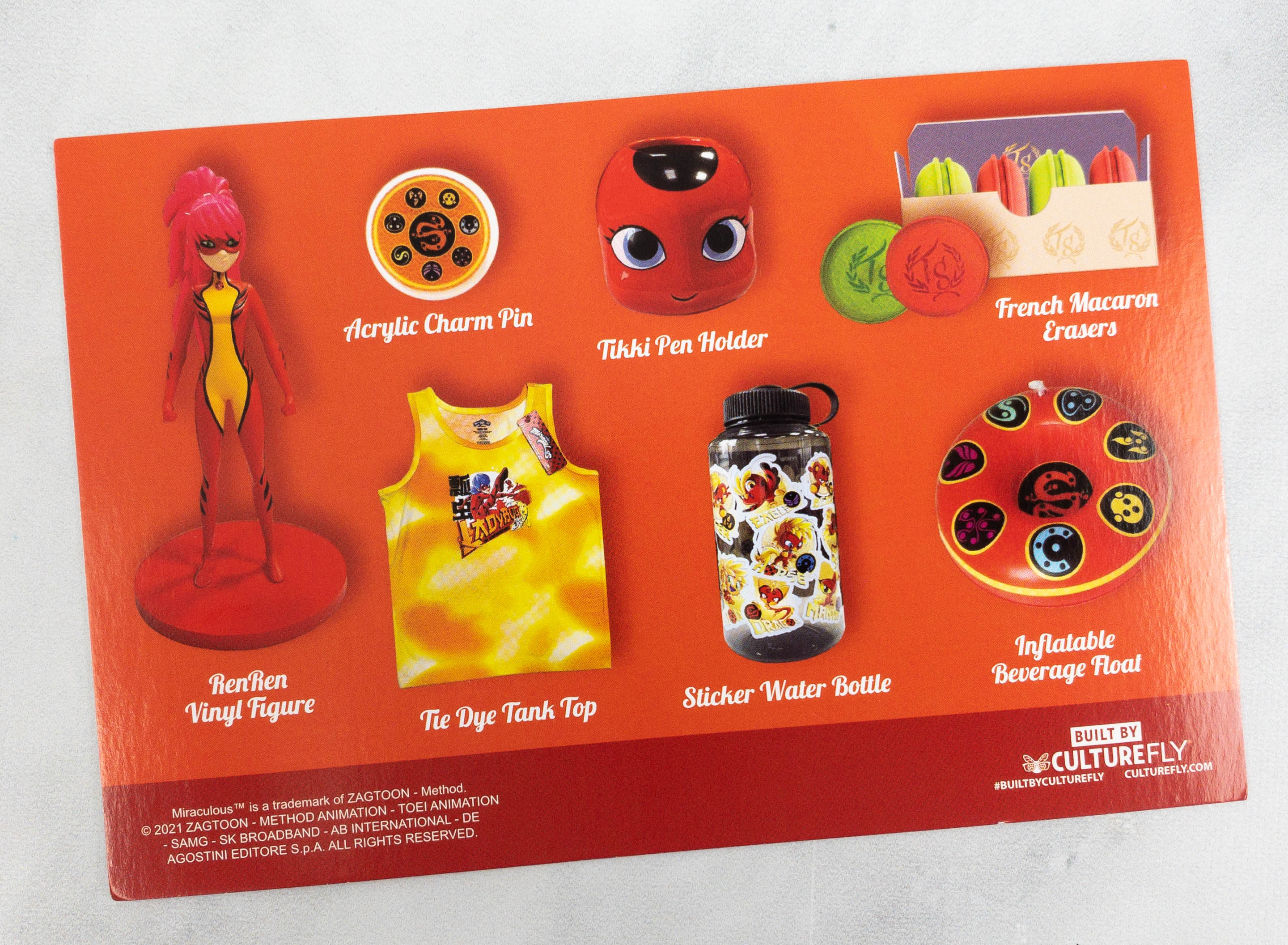 At the back of the card, there are photos of the items in this box.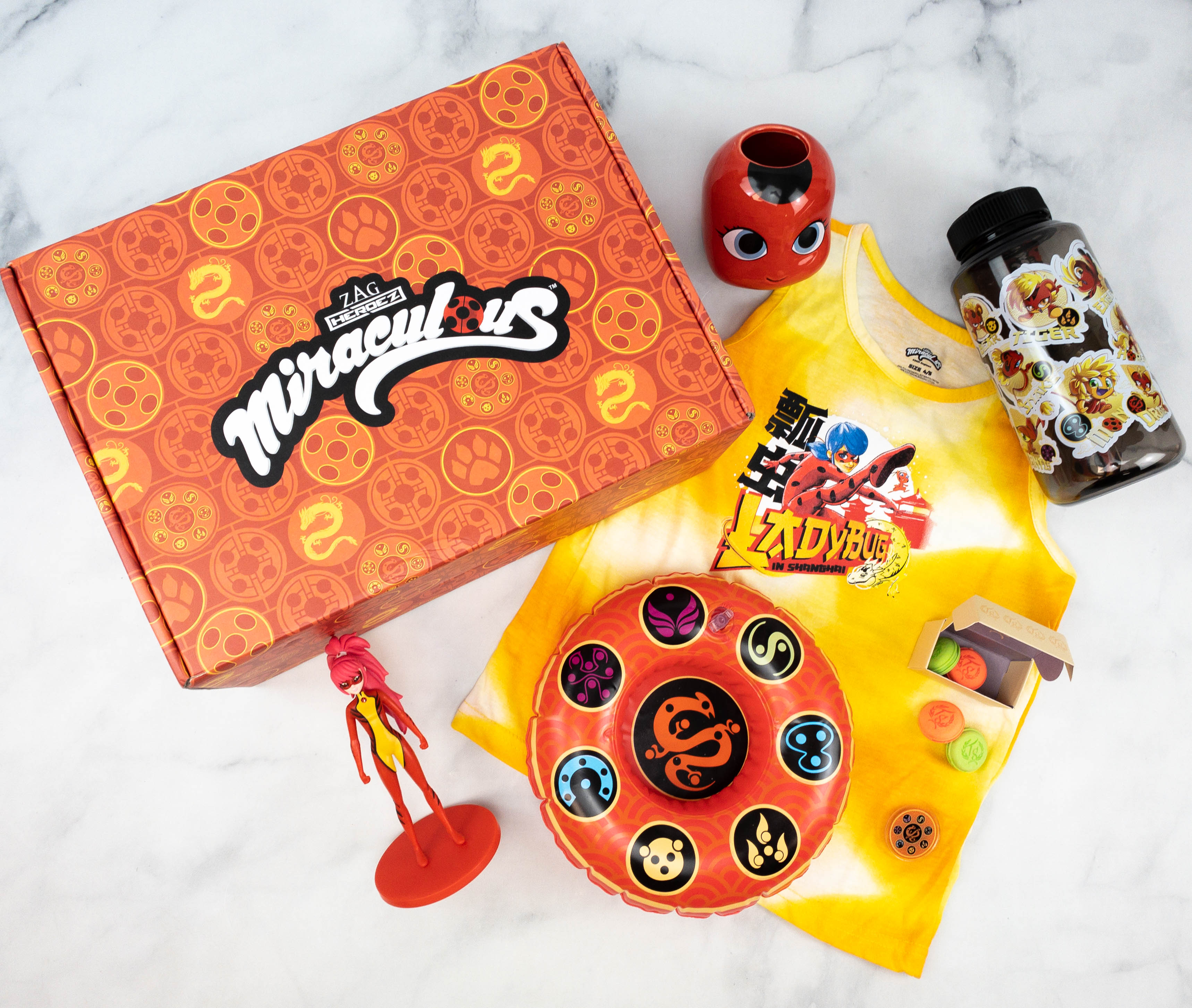 Everything in the box!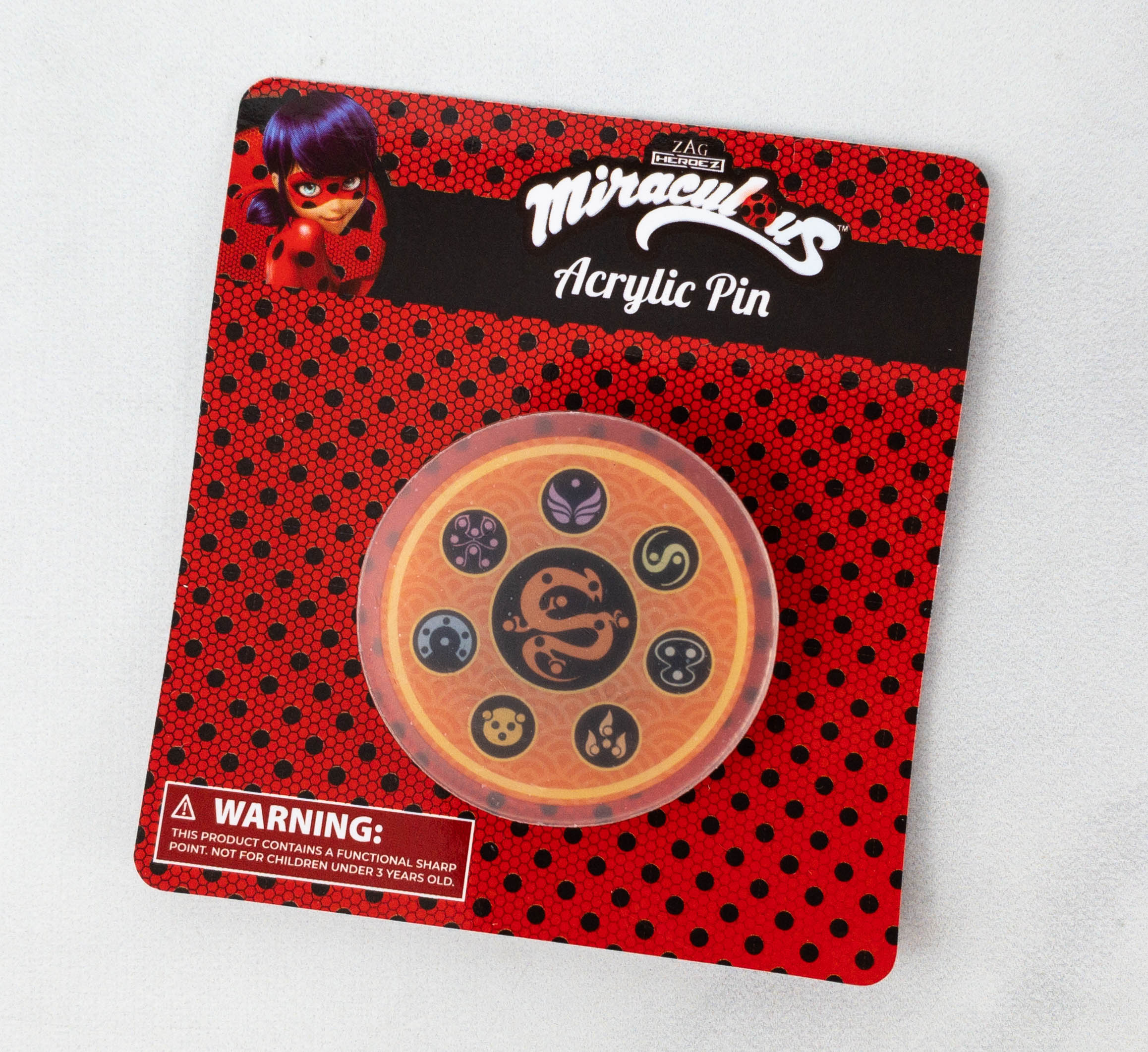 Acrylic Charm Pin. Every box includes an acrylic pin! It's lightweight and ideal whether for displaying on a pin banner or attaching to a bag or pouch.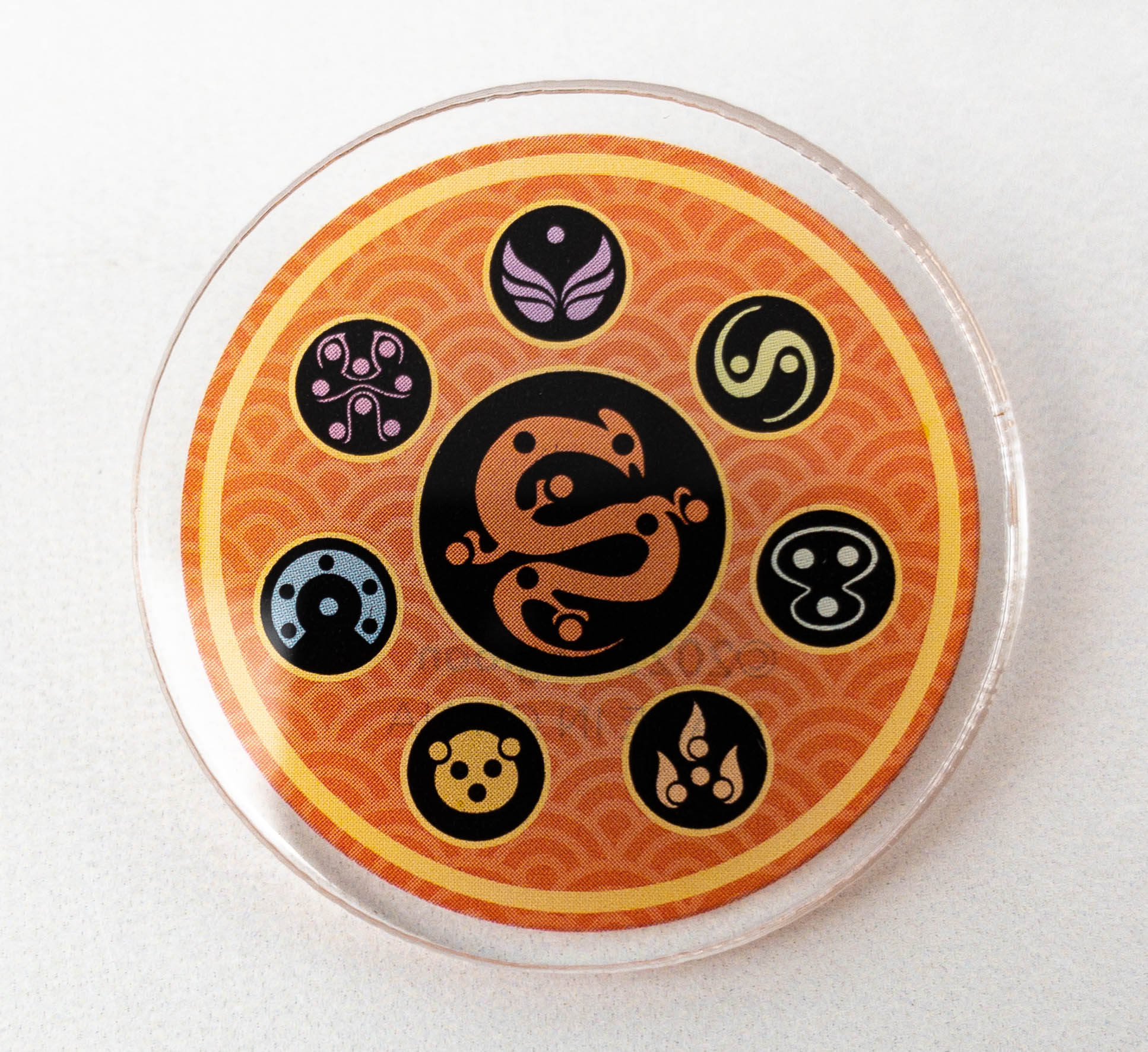 The design features Miraculous logos, representing the characters!
French Macaron Erasers. Another great addition in this month's box are these macaron shaped erasers which were packed in their own box.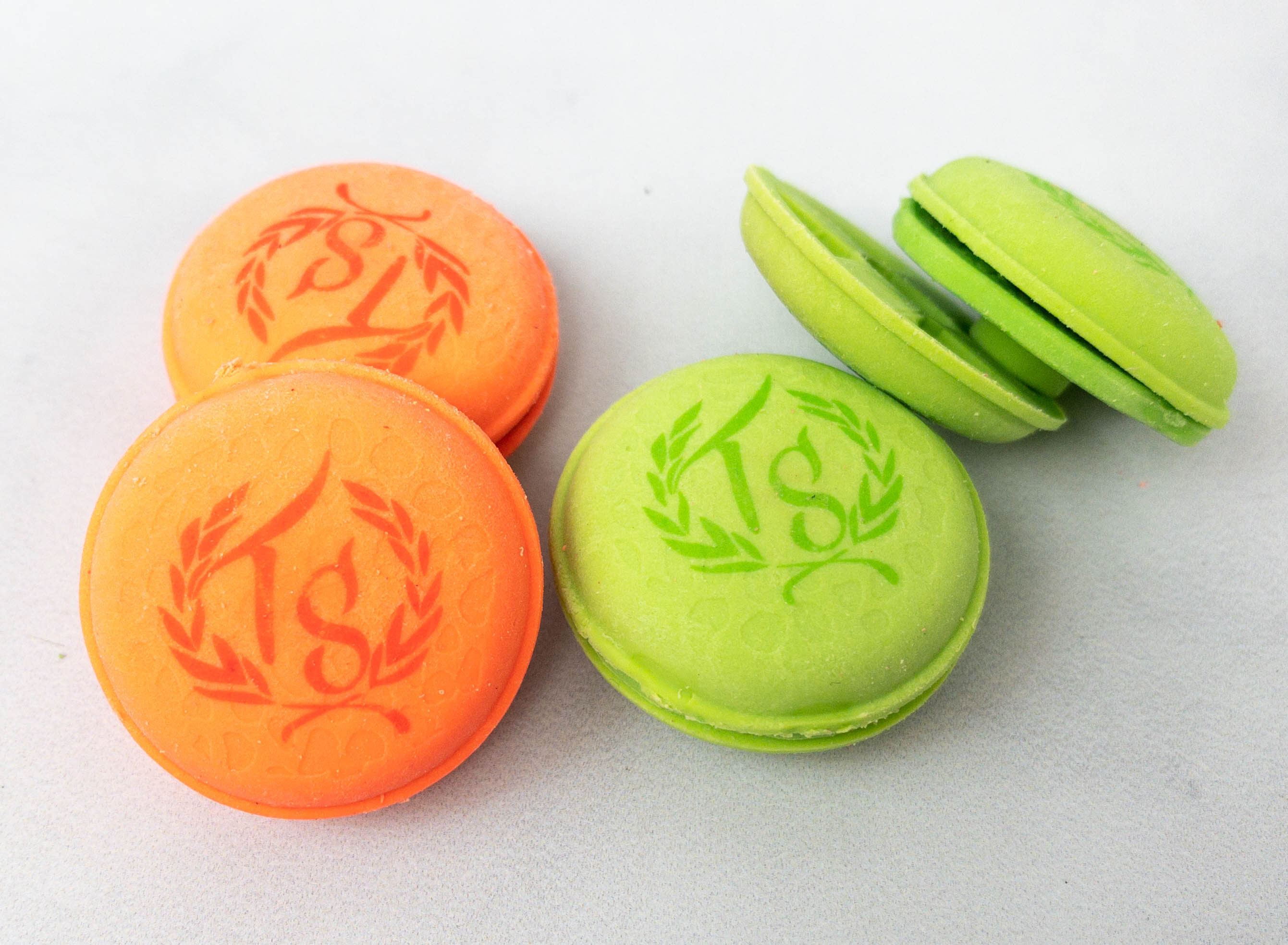 There are 4 erasers in the box. Two of them are in orange and the other two in light green. They look like real macarons!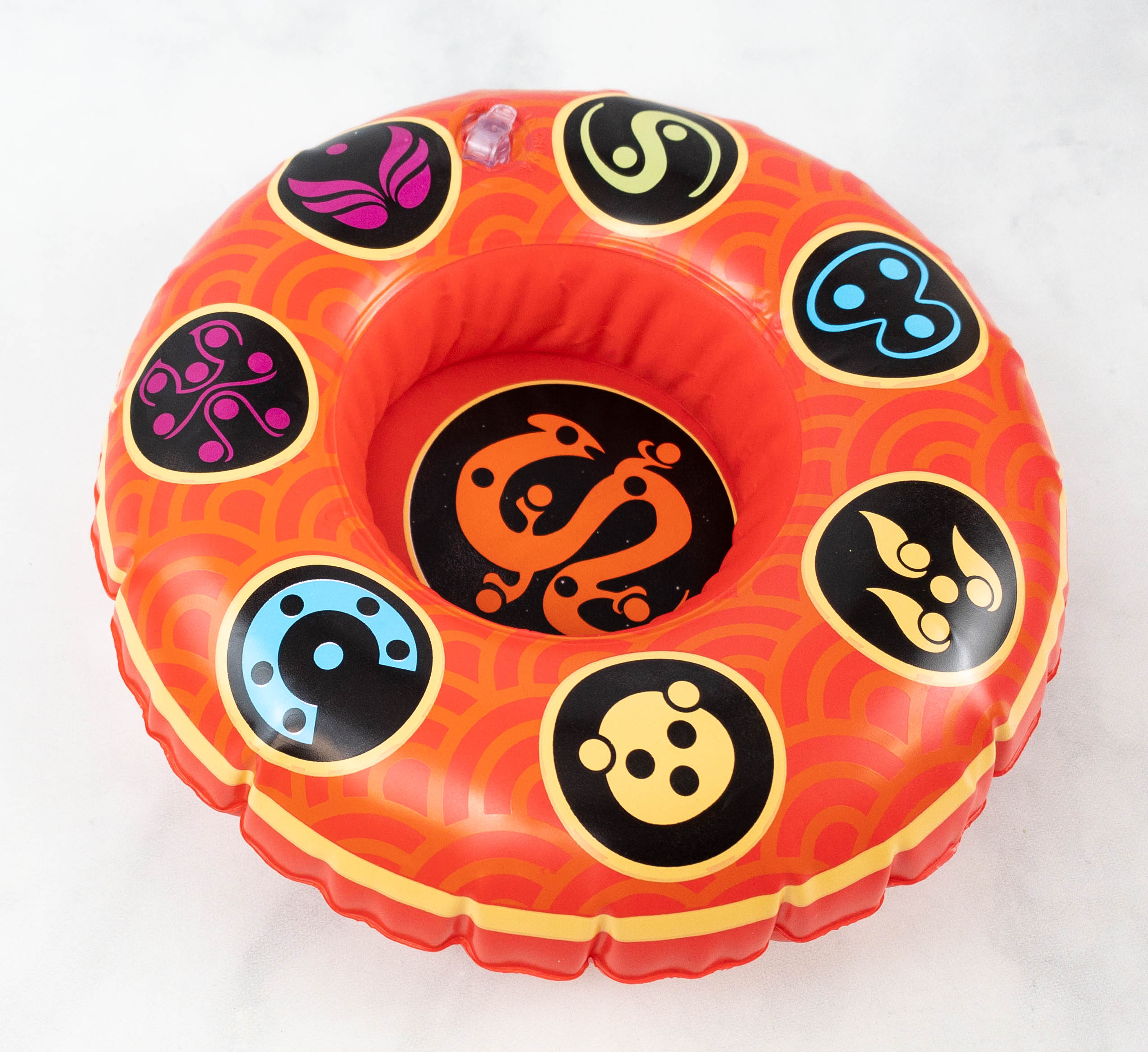 Inflatable Beverage Float. Kids can enjoy their favorite drinks while lounging in the pool with this Miraculous inspired inflatable beverage float! It features the same design as the pin, with character symbols on it.
Tie Die Tank Top. This quarter's wearable is a yellow tie dye tank top that's perfect to wear in summer!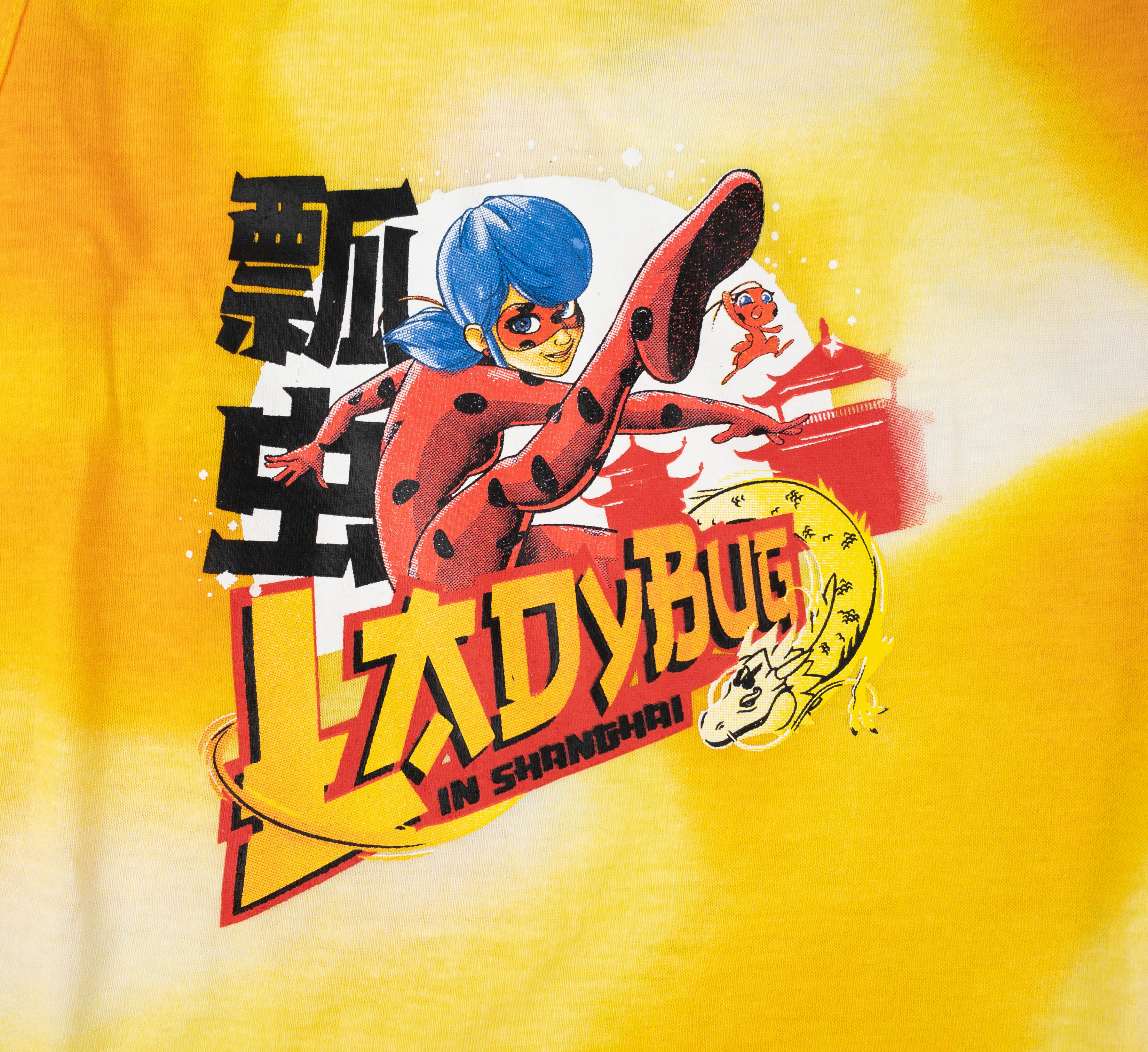 The print features Ladybug and Tikki from the Miraculous in Shanghai episode. It has a few references from the episode including the dragon.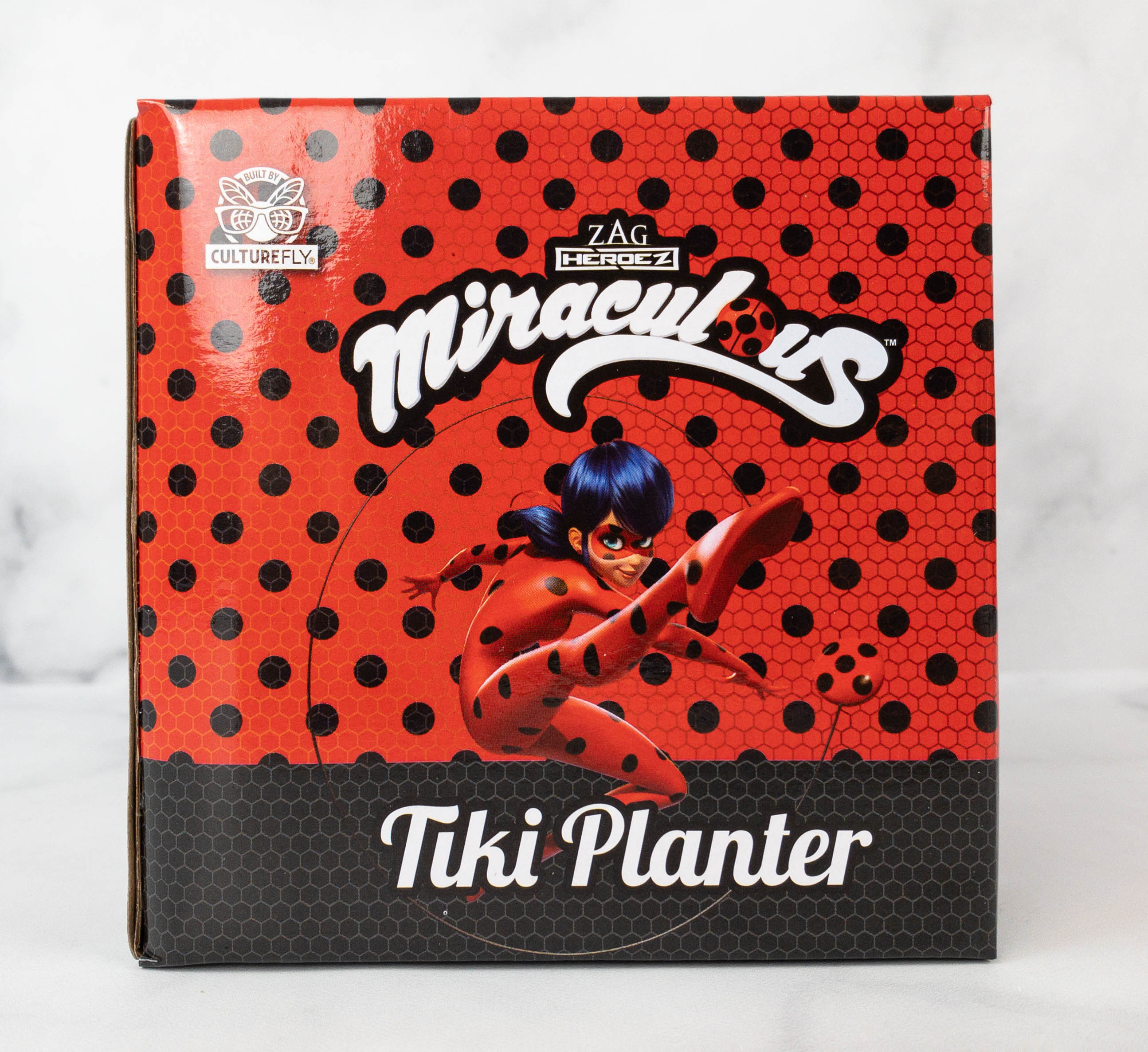 Tiki Planter. Here's an adorable planter that resembles the the first and oldest kwami, Tiki!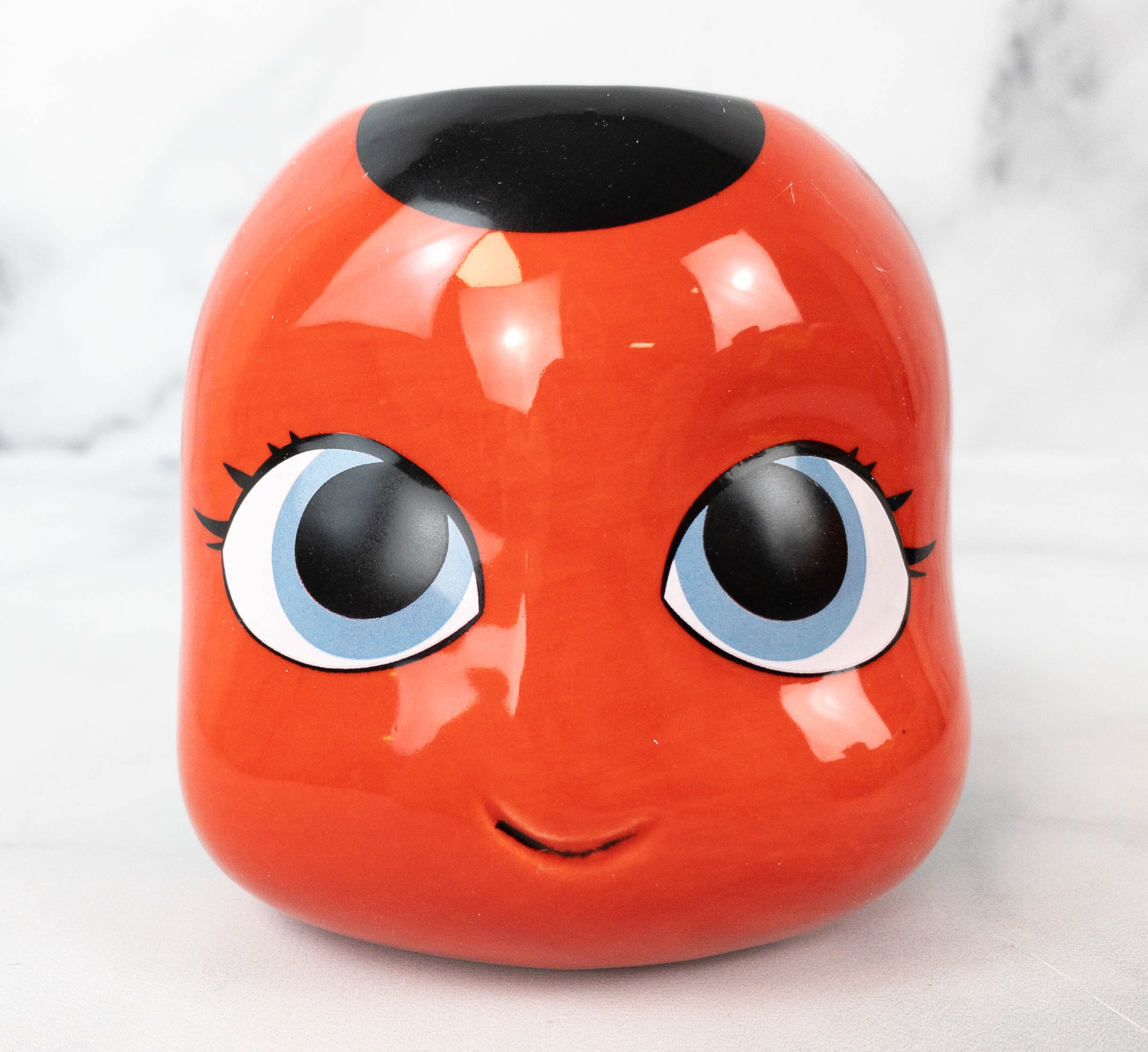 Tiki is a kwami, which is described as "divine, spirit-like beings who embody abstract concepts." Kwamis also allow people with Miraculouses transform into animal-themed superheroes.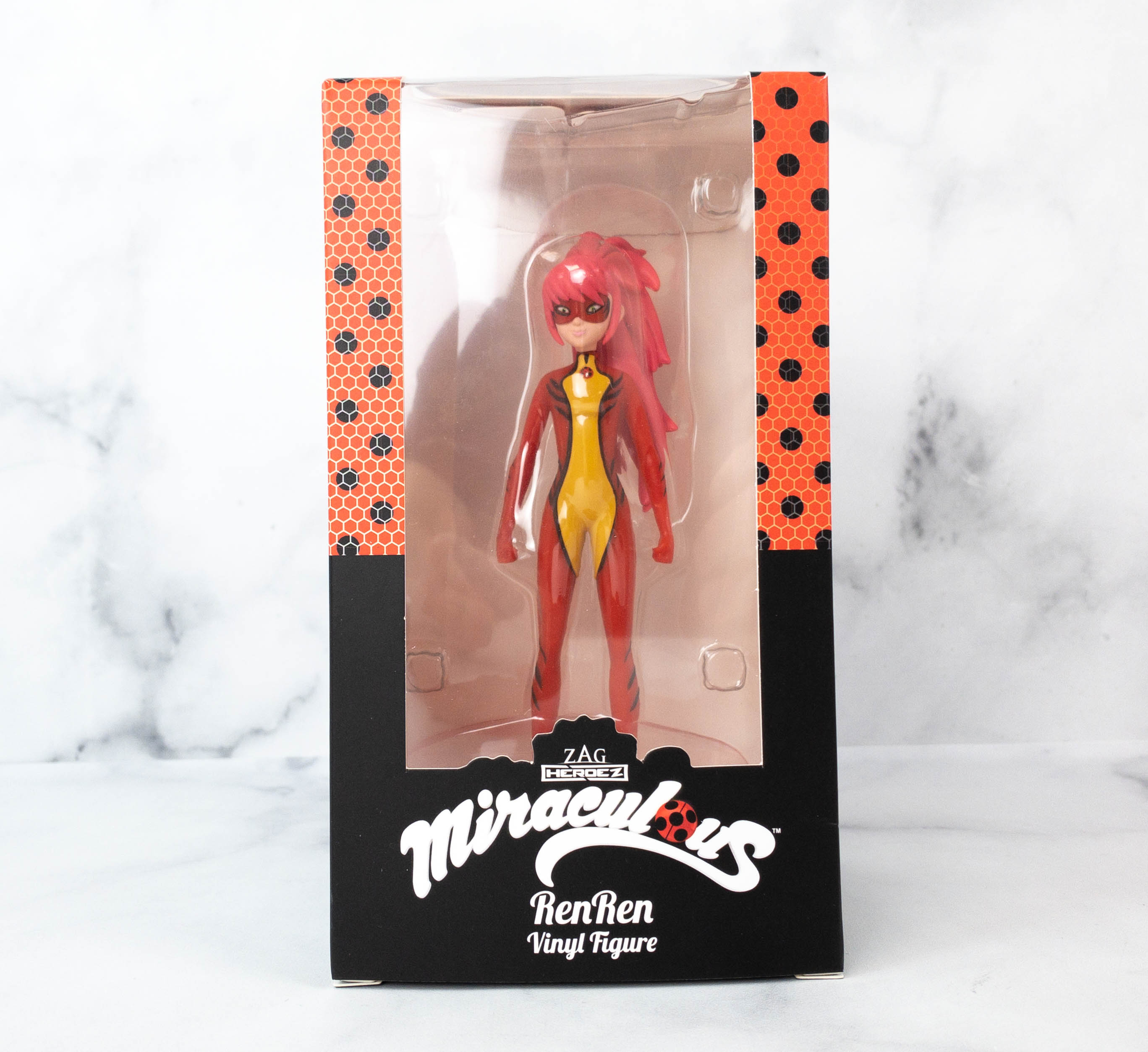 RenRen Vinyl Figure. It's a vinyl figure that represents Fei Wu, also known as RenRen. She appeared in the Miraculous in Shanghai episode, where she helped Ladybug and Cat Noir.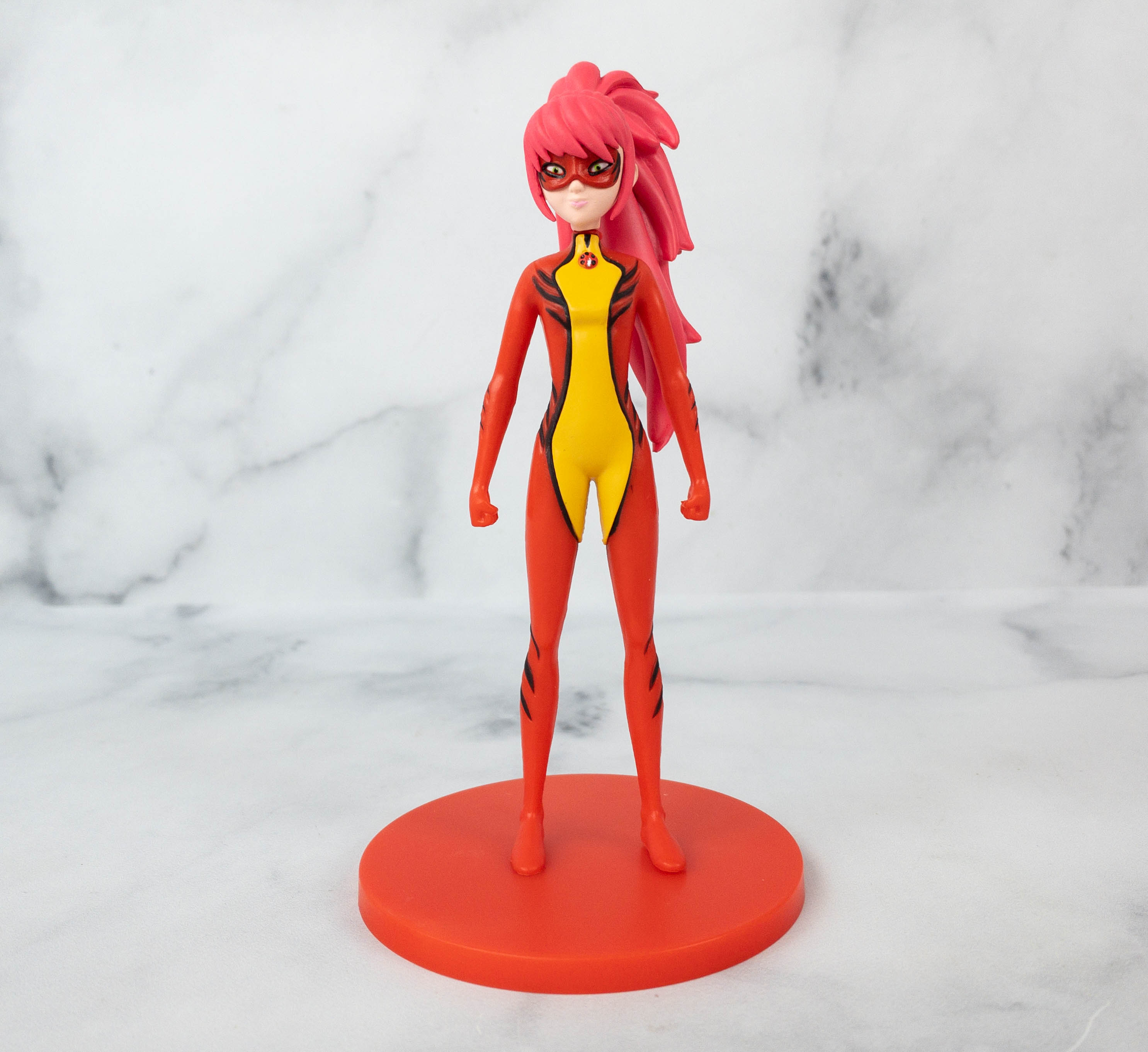 Here, RenRen is wearing a red and yellow tight suit. She also has long pink hair tied in a ponytail, plus a red mask.
The figure came with a round base that enables the figure to stand on its own. The details and the paintjob of this figure are also good!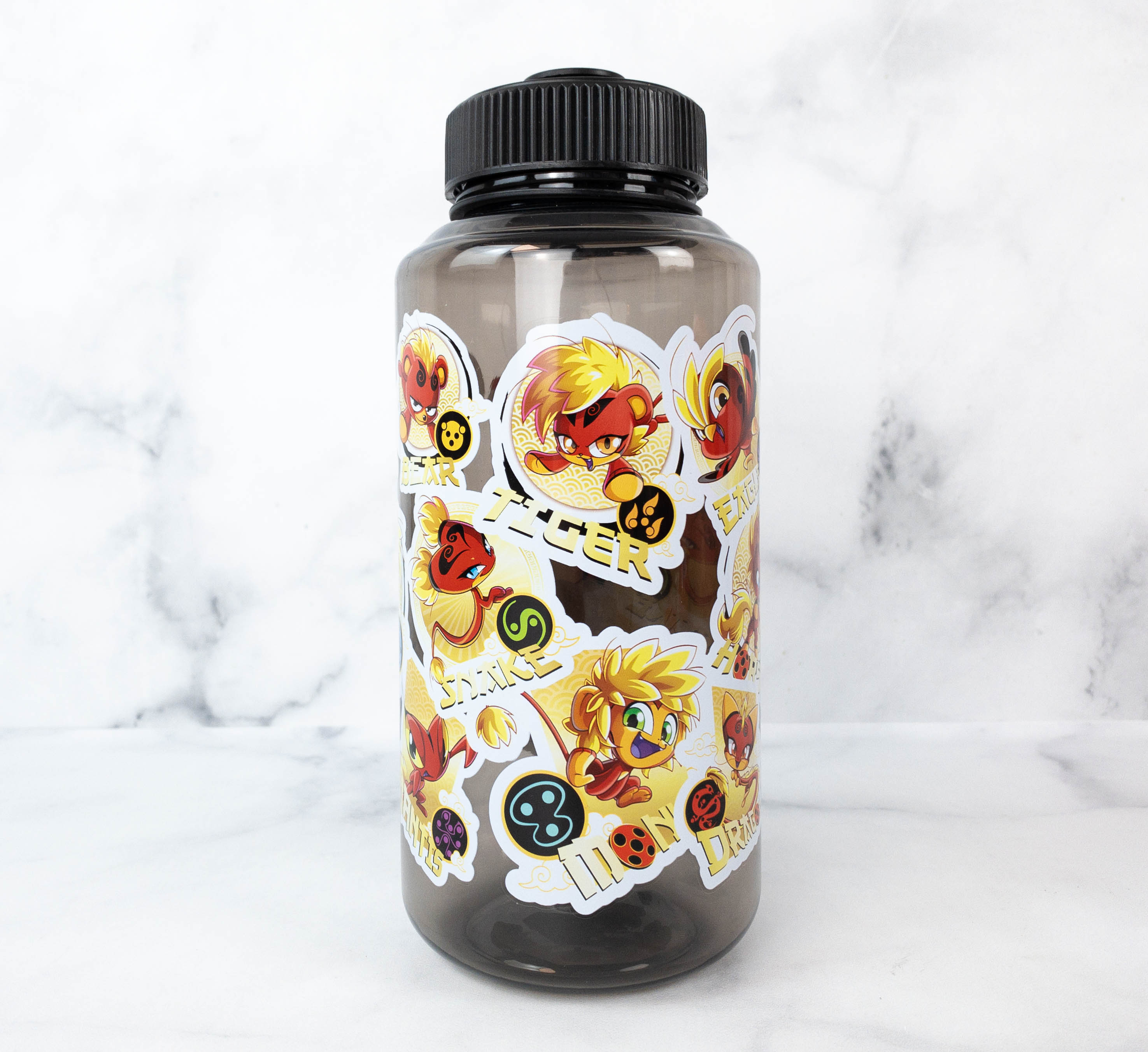 Sticker Water Bottle. To complete the summer box, here's a water bottle filled with cute character designs that look like they're stickers attached to the surface. This is perfect for bringing water, juices, or other drinks on the go.
It's another fun Miraculous Box for the fans of the animated show! For the Summer box, they included Miraculous in Shanghai themed merchandise. The special episode just aired last May and my kids were really excited to get new items inspired by it. Their favorite is the RenRen figure! RenRen has only appeared once in the show so far and a figure is a great way to commemorate the loveable character who helped Ladybug and Cat Noir. The planter and the water bottle are great items as well. If you love Miraculous, this quarterly box would be a great way to get Miraculous merch which would be hard to find elsewhere!
What do you think of this month's box?