Mighty Fix is a monthly eco-friendly subscription from Mighty Nest that sends one item each month designed to help your family lead a healthy lifestyle. Subscriptions cost $11 a month, but there's a discount if you'll opt for an annual plan. Shipping is free and add-on items ship free, too.
DEAL: Get your first month for $3! Use coupon code  HELLOSUB3. Or, get 3 months free with an annual subscription (save $33)! Just use the coupon code FIXAYEAR to subscribe!
FYI – this subscription ships along with Mighty Body if you also subscribe to that. I totally love their environmentally conscious shipping practices.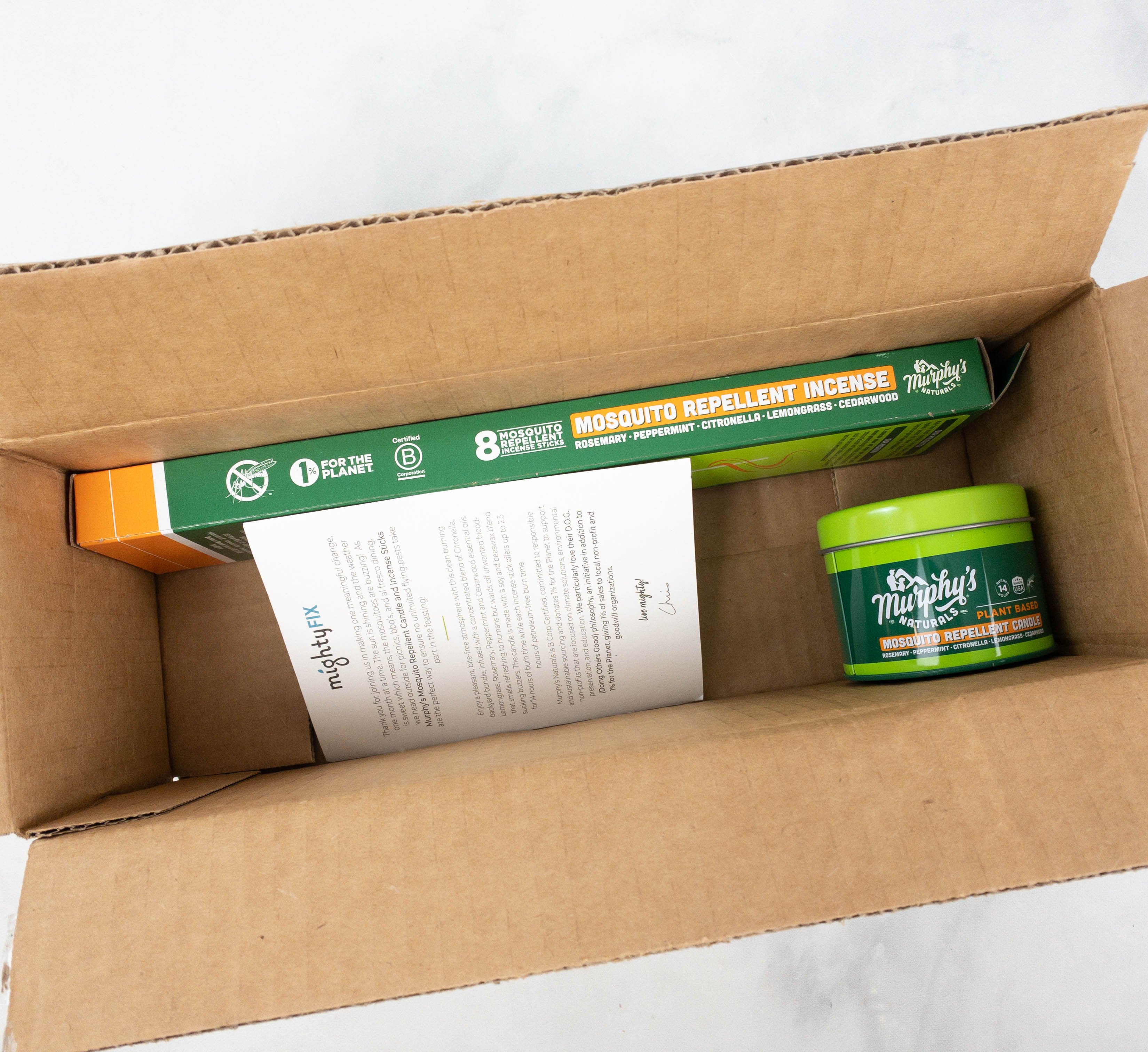 The item was packed in a brown box without any fillers.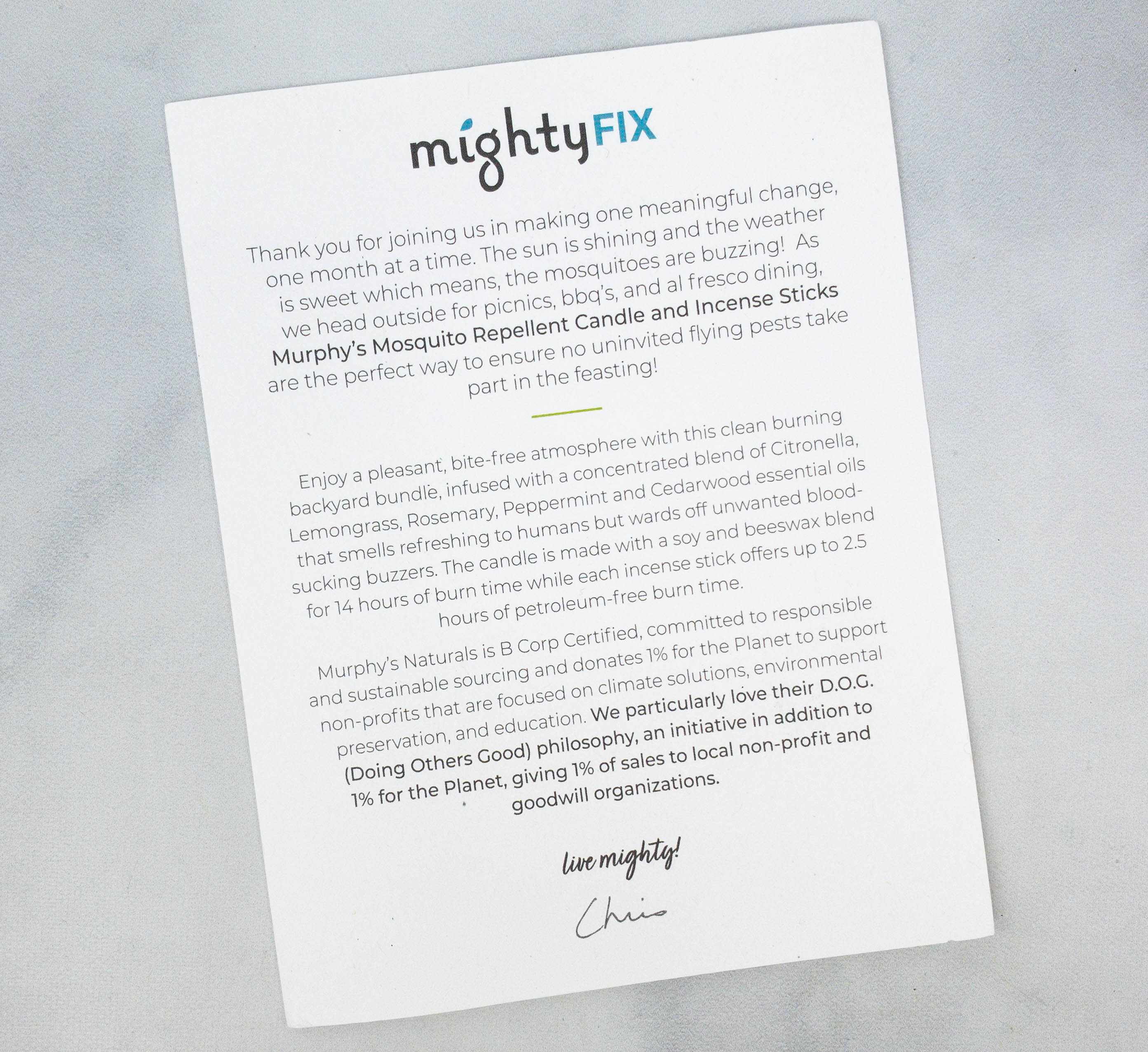 Here's the information card!
The back of the card has a description for this month's MightyFix item. It has a tips on how to use the product as well.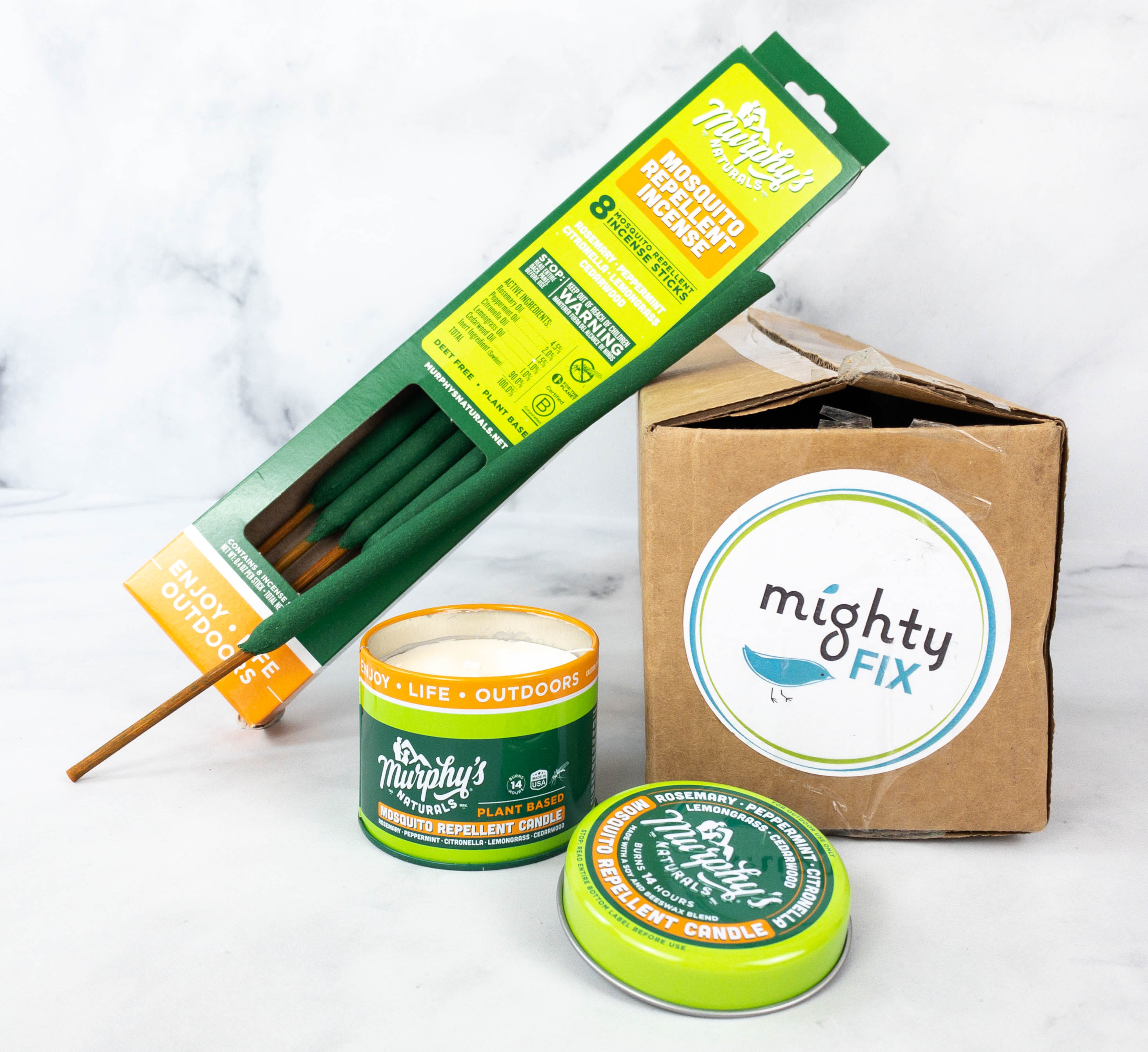 Everything in my package!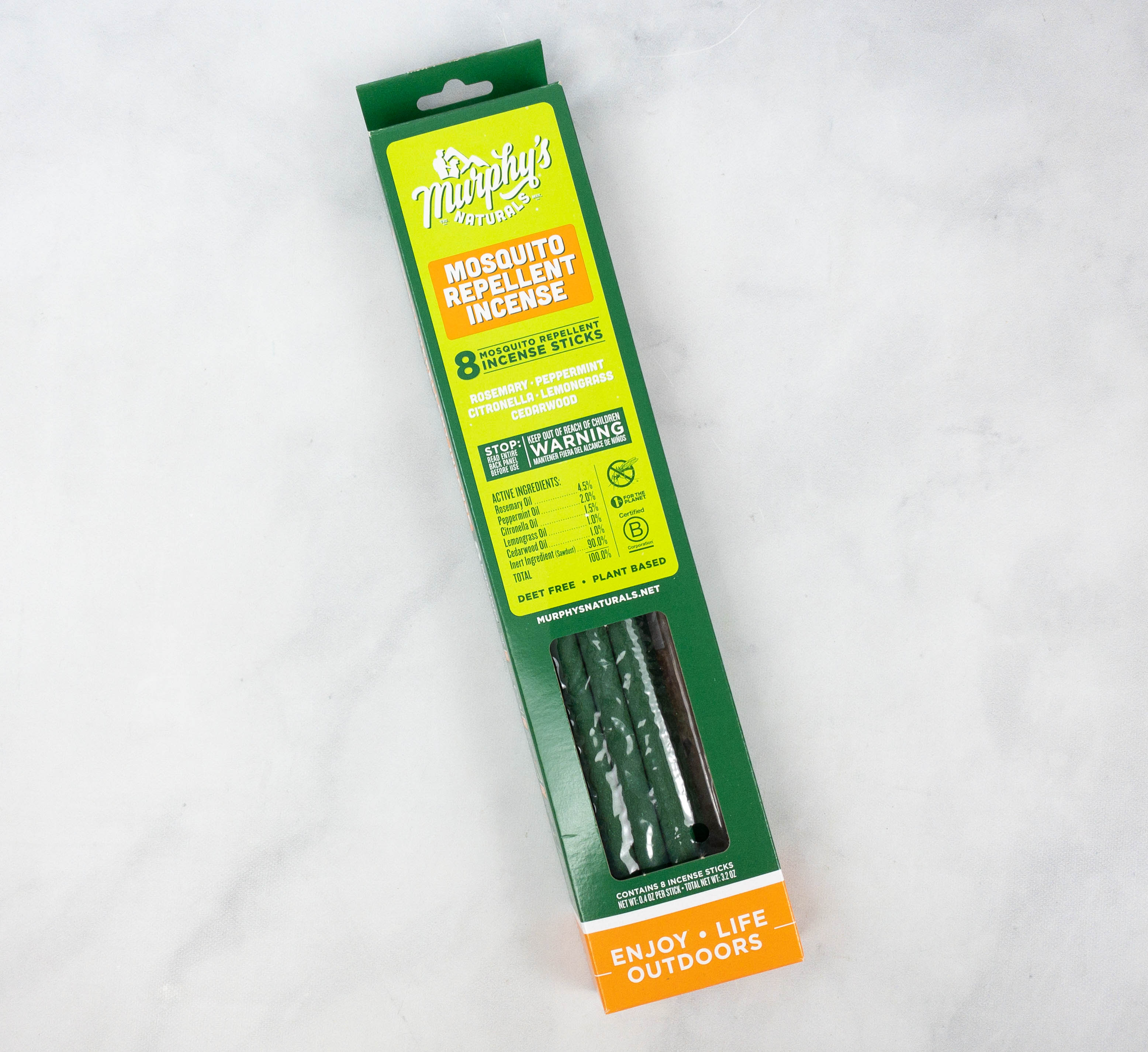 Murphy's Naturals Mosquito Repellent Incense ($8.51) Summertime is all about outdoor activities and having mosquitoes flying all over can definitely ruin all the fun. These incense sticks specially formulated with a unique blend of nature based oils can help keep those unwanted guests away!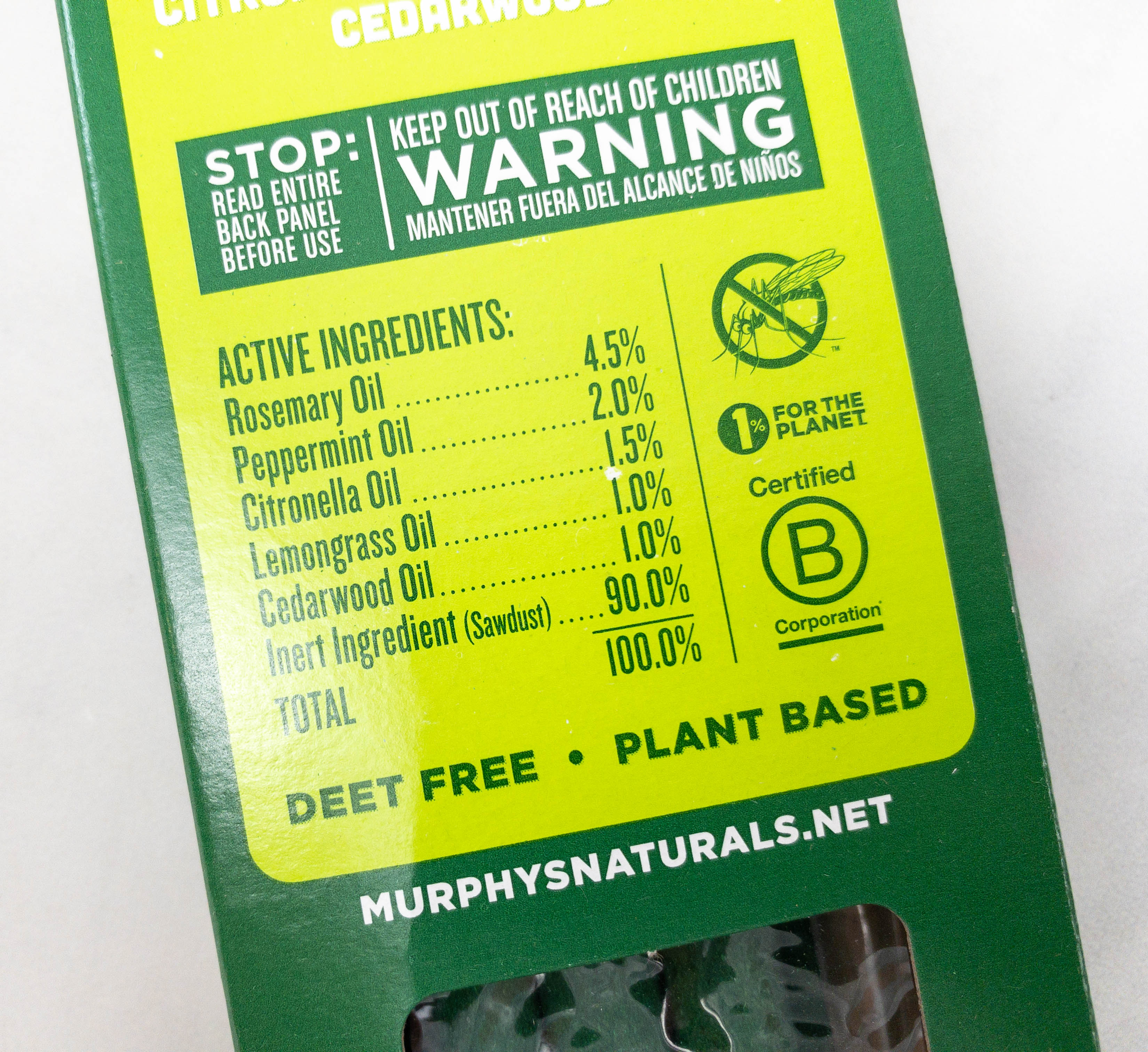 The plant-based oils they used are citronella, lemongrass, rosemary, cedarwood, and peppermint oils. They are tough on mosquitoes but not harmful for humans.
Each stick is capable of providing protection from mosquitos up to 2 and a half hours.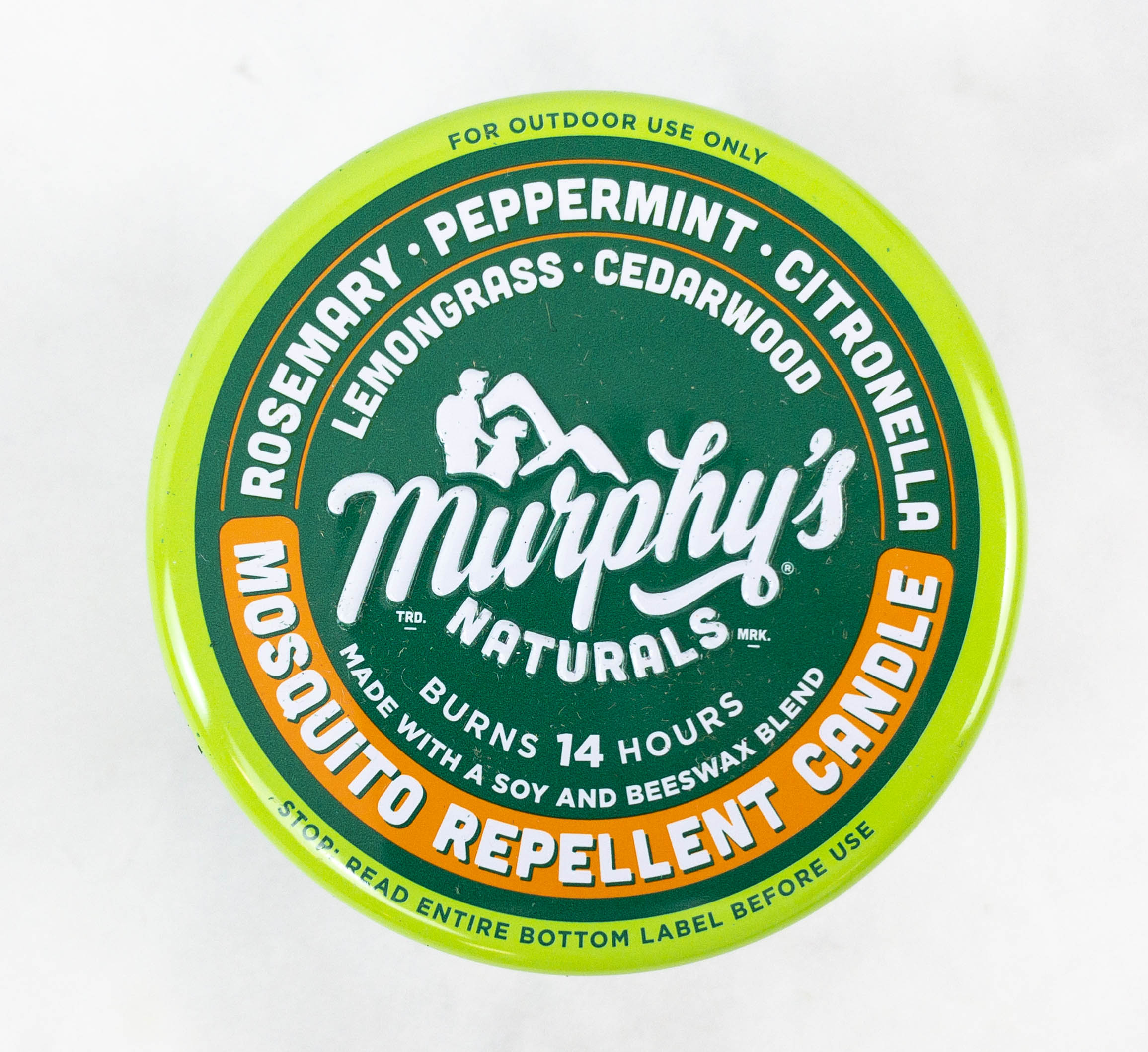 Murphy's Naturals Mosquito Repellent Candle ($5.80) Here's another great way to naturally drive away insects, especially mosquitos. It uses a soy and beeswax blend for an even and clean burn and does not contain petroleum, dyes, synthetic fragrances, fillers, and harsh chemicals that may harm people within the area.
Just like the incense sticks, it also uses plant based oils that include rosemary, peppermint, citronella, lemongrass, and cedarwood oils to provide up to 30 hours of protection from mosquito bites.
I have two eco-friendly items from Mighty Fix this month! One is a box of incense sticks in a cardboard packaging and the other is a mosquito repellent candle in a reusable tin. They are great for outdoor use like when camping, but they can be used at home as well. Another great thing about these products is that they are made from natural ingredients and none of the chemicals. They use plant based oils that naturally drives away the mosquitoes and other insects. This is really a nice subscription that offers eco-friendly and useful products for individuals and families. They make it easy to find green alternatives to the common household items we use. The Amazon values for these items were just a hair over the Mighty Nest ones – but Mighty Nest isn't Amazon, and there are subscriber benefits to this box, including eco-friendly shipping, discovery, and free shipping of add-ons in your monthly box.
What do you think of Mighty Fix?