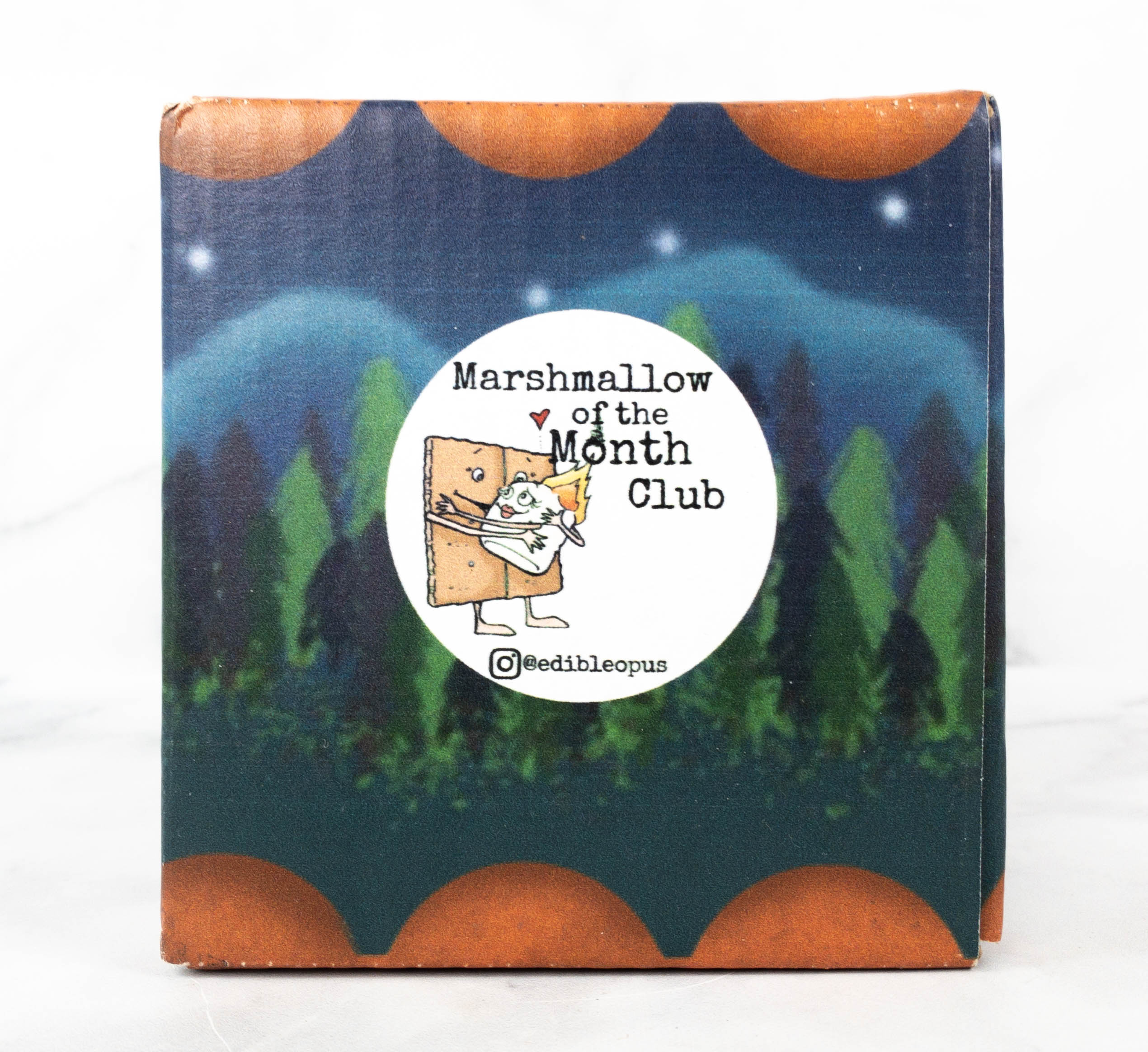 Marshmallow of the Month Club by Edible Opus sends all-natural marshmallows to your door every month! Each box includes 6 bite-sized marshmallows, plus homemade graham crackers, a chocolate surprise, and a curated drink (your choice among coffee, tea, and chocolate) based on the current month's marshmallow flavor. Their marshmallows are made using fish-based gelatin, which is perfect for pescatarians. No eggs and corn syrup also make them guilt-free confections. The subscription is $25 per month. Edible Opus marshmallow subscription box made the list in our 2021 readers' choice picks of best hidden gem subscriptions!
Everything was wrapped in tissue paper. There's also a card sitting on top of the goodies!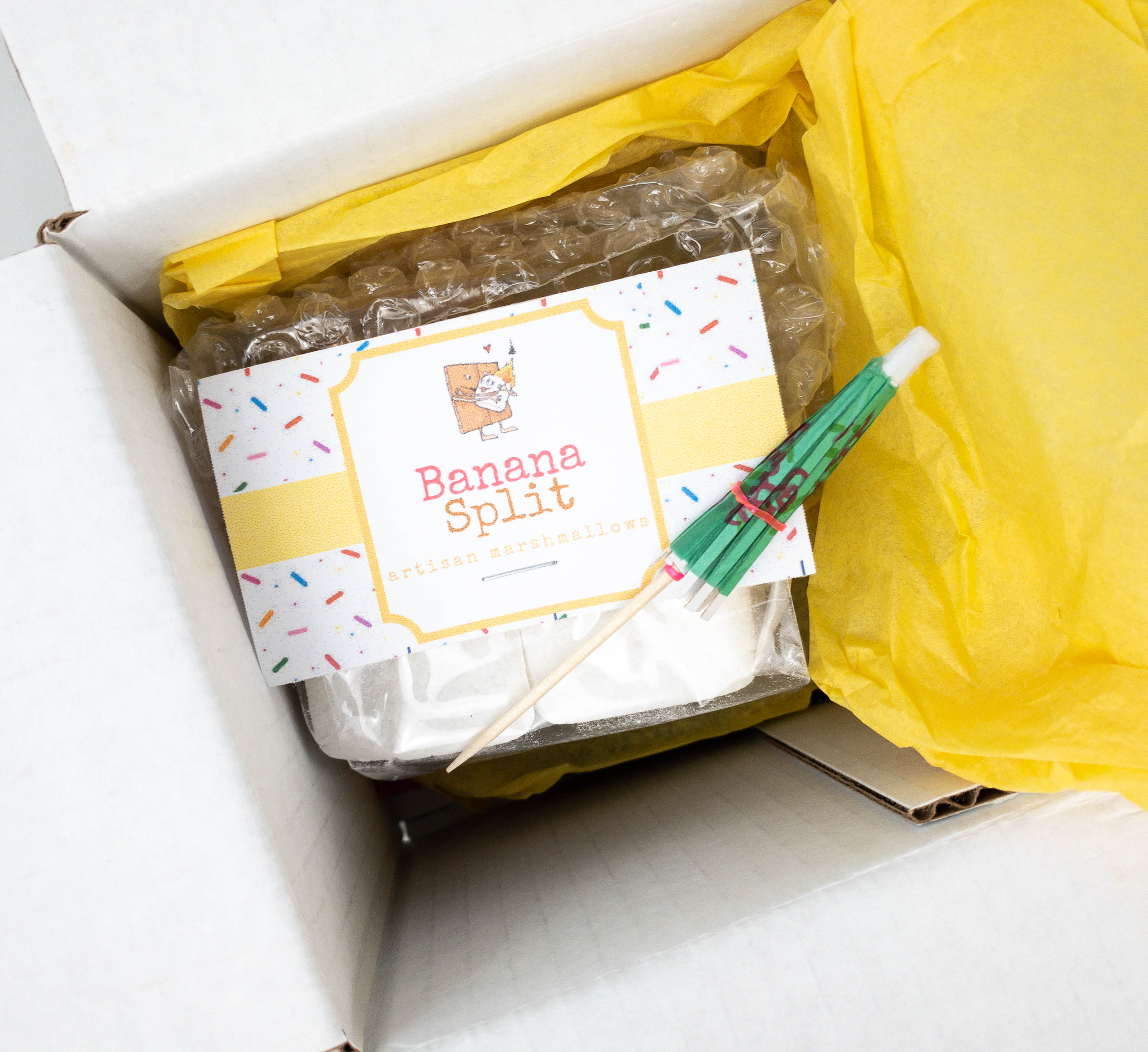 I'm excited to finally open this box!
Everything in my box!
Here's a candle and a stick for melting the chocolates and torching the marshmallows.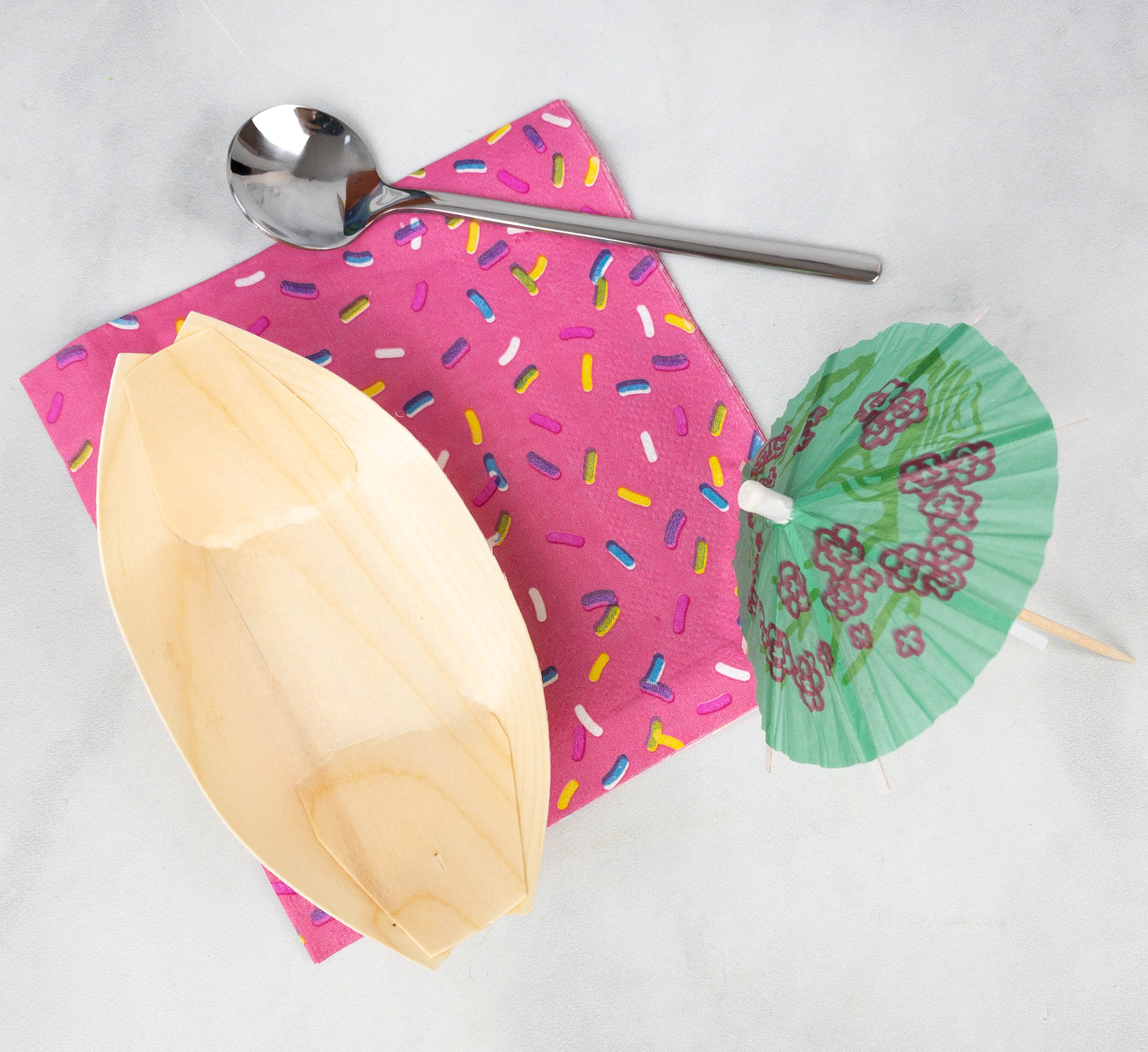 They also included a serving bowl, a mini paper umbrella, a spoon, and a colorful napkin for serving.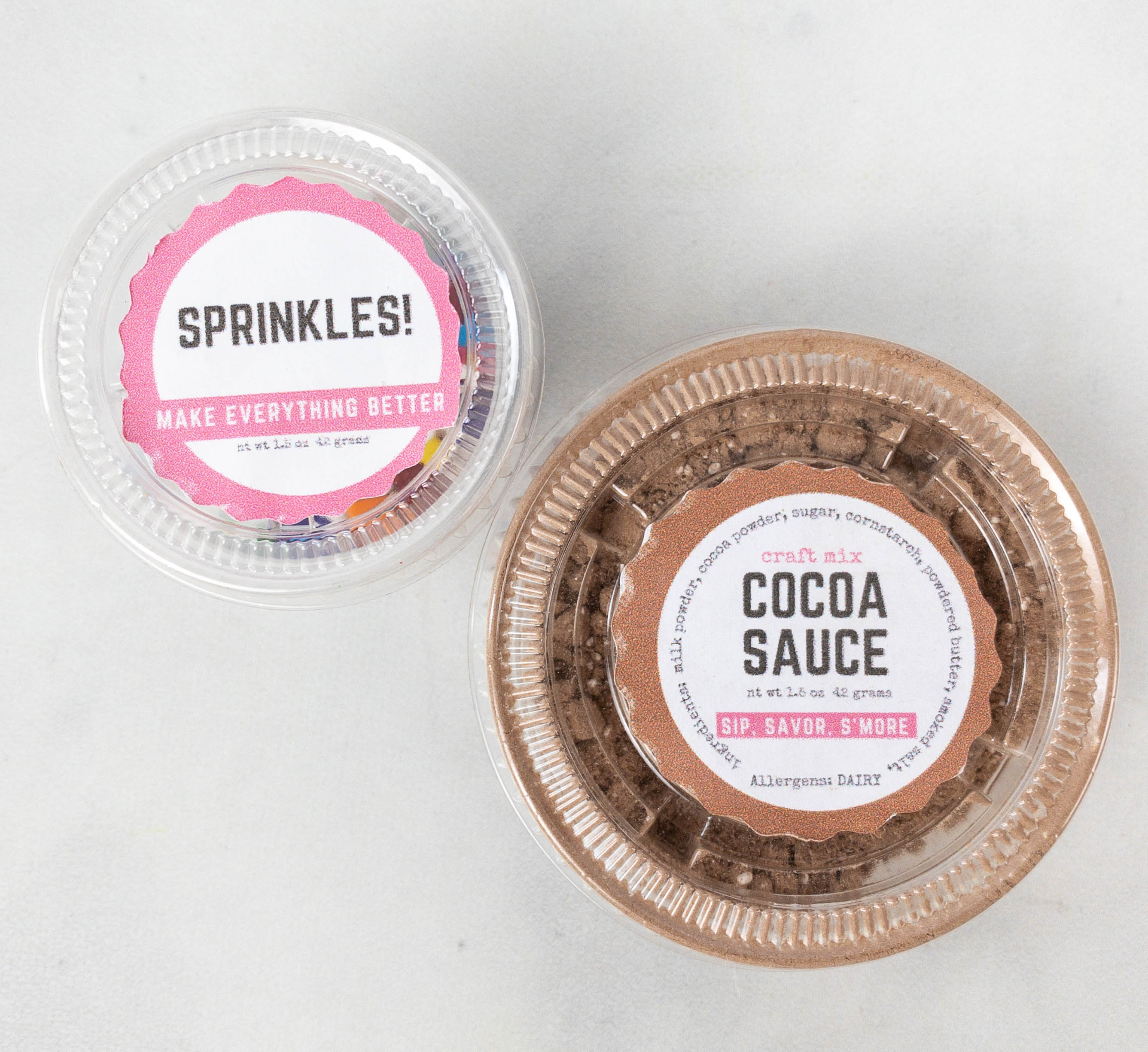 Of course, they didn't forget to include some toppings!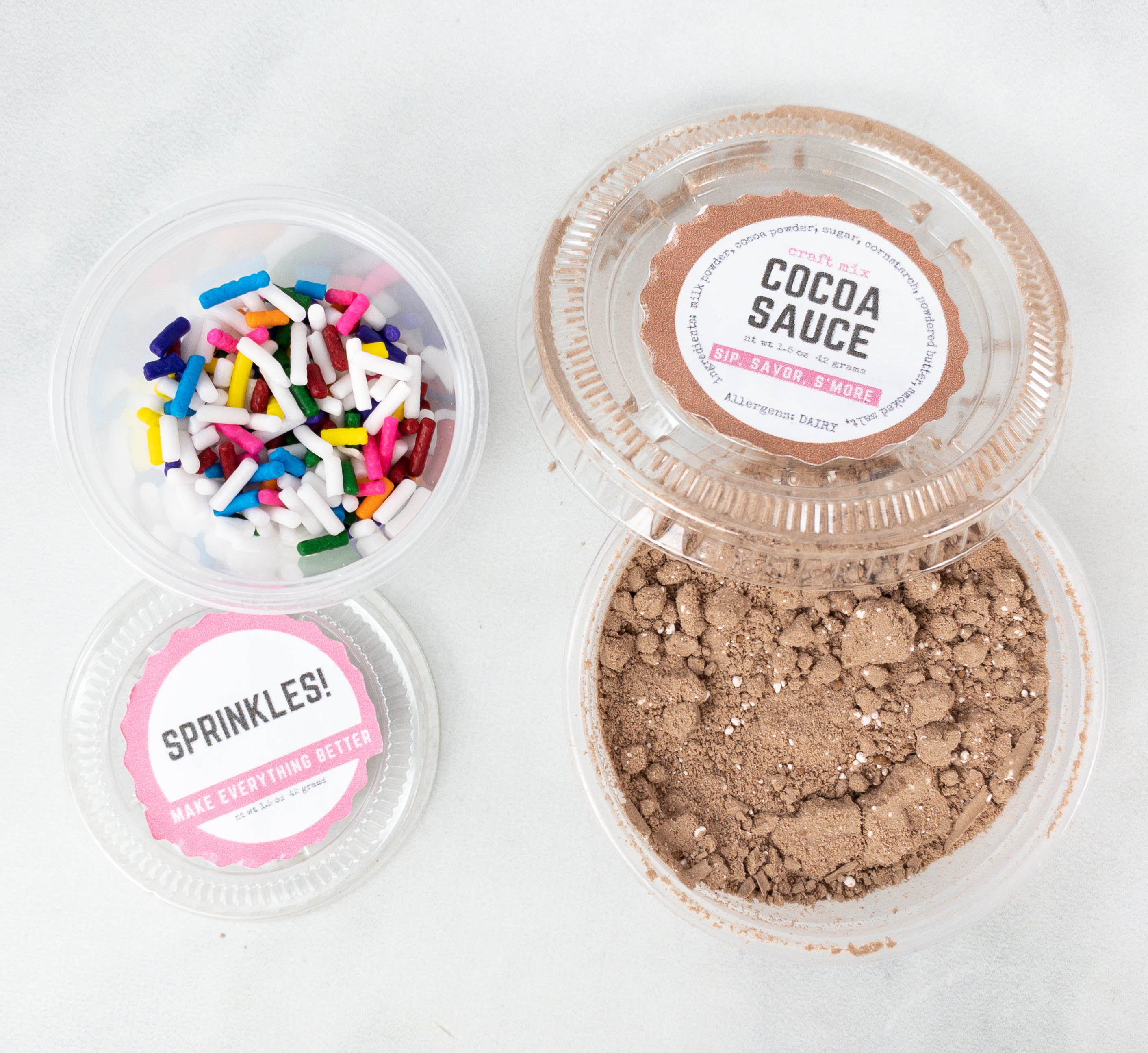 Chocolate have a great chance to melt because of the hot weather, so instead of the regular chocolate they send, they included a cocoa powder this month to make chocolate sauce. They also added colorful sprinkles!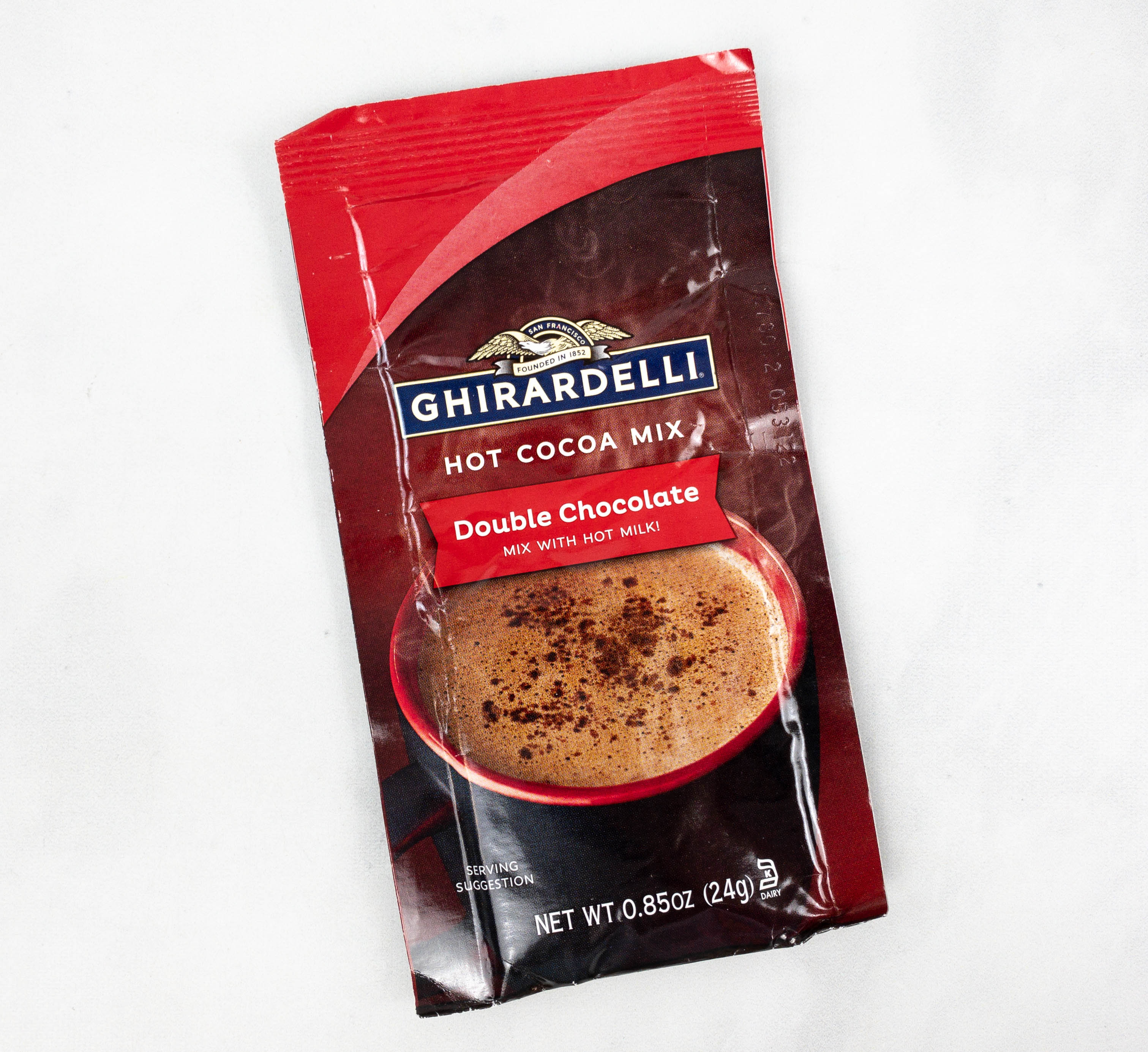 Subscribers can choose to receive chocolate, coffee, or tea with their marshmallows. I chose chocolate, and this month, it's a double chocolate hot cocoa mix from Ghirardelli.
They also included a small note with a message on how you can best enjoy the treats! The QR code on the front of the card went right to a prep guidance video!
Now, let's proceed to the main goodies! Here are the delicious marshmallows and they actually come in different flavors: chocolate banana, vanilla banana, and strawberry banana. They were sealed nicely to make sure they remain fresh!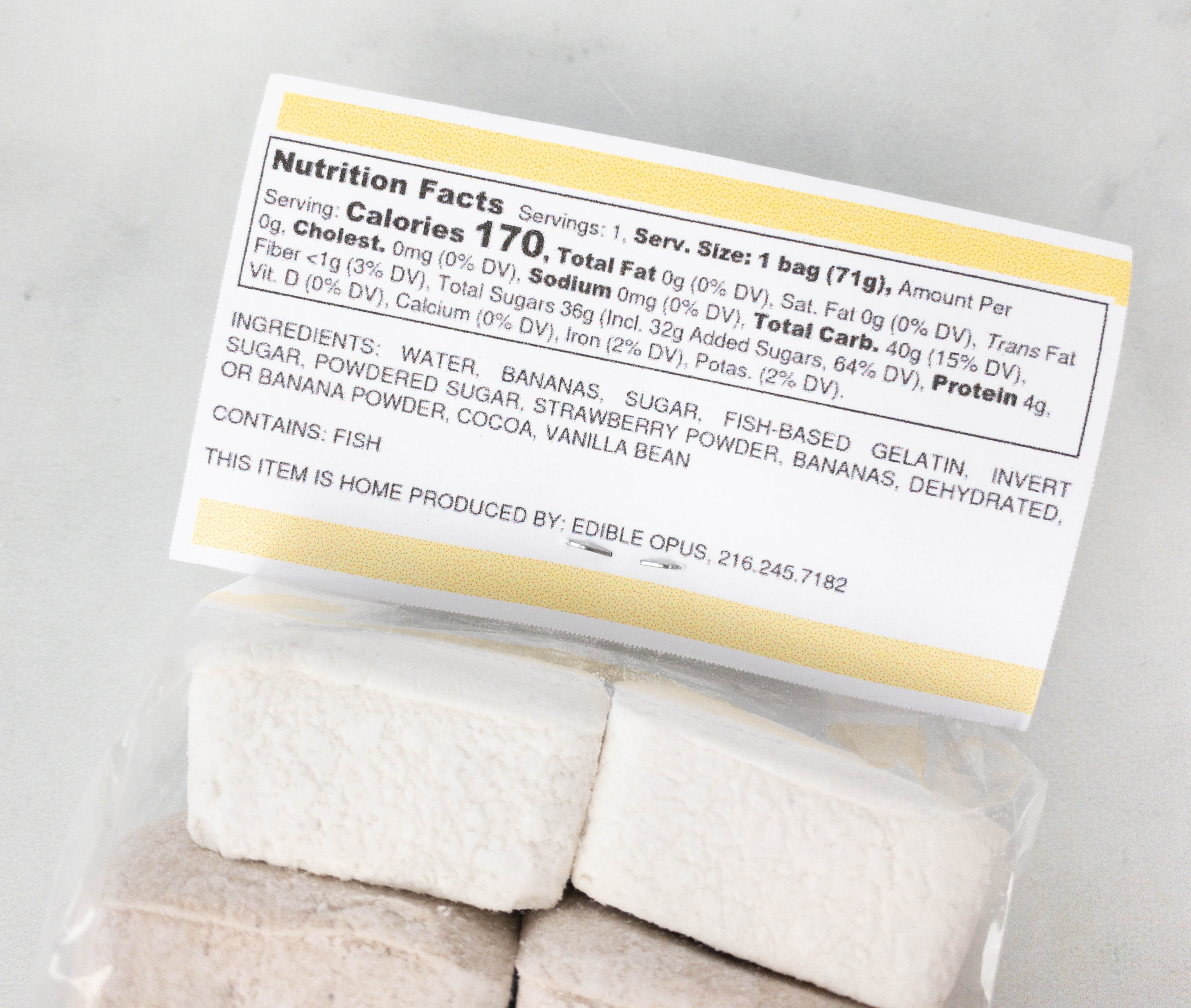 I love that this is all-natural and has 0 trans fat. It means I can snack on these guilt-free!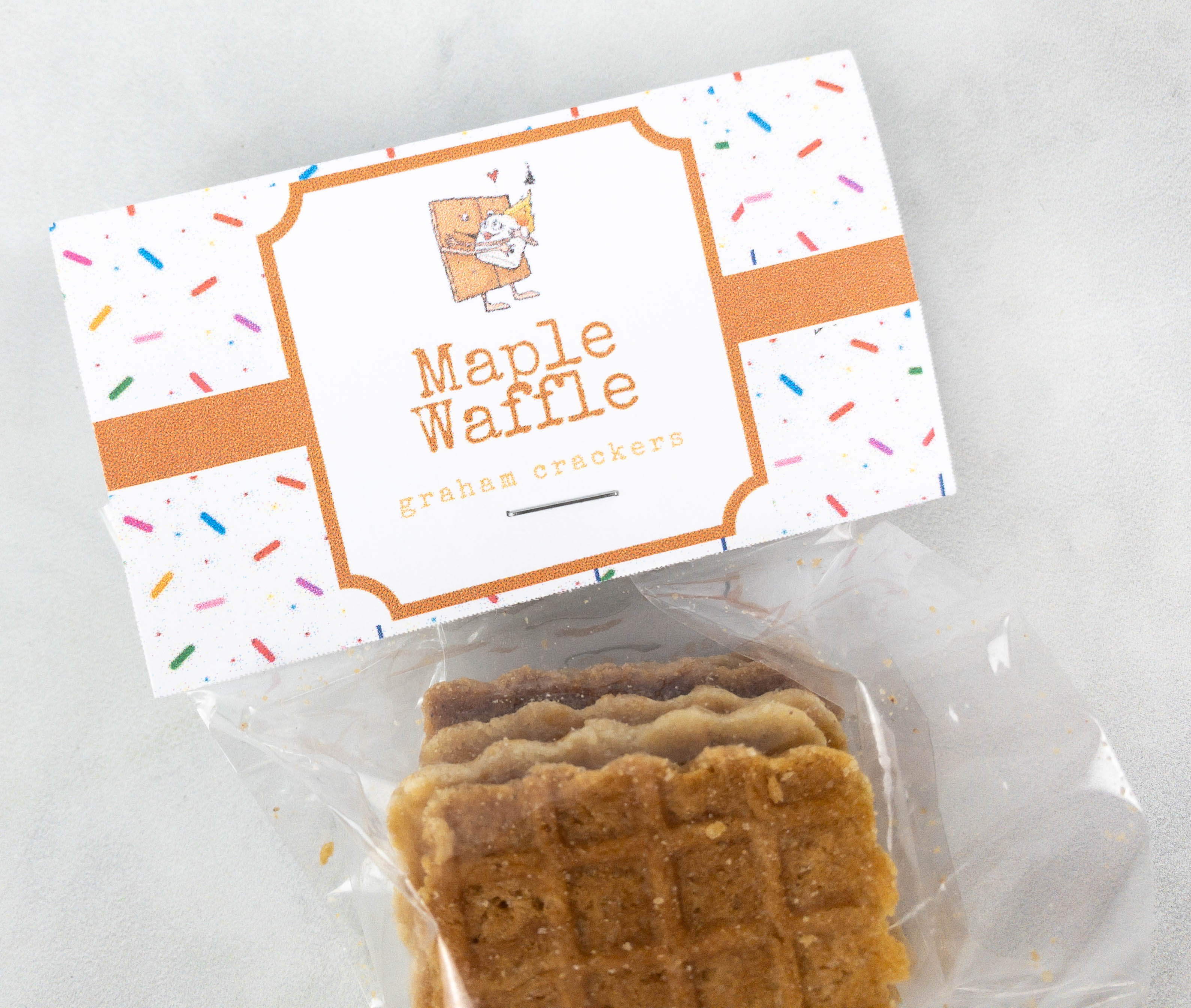 To pair with the banana marshmallows, this month's graham crackers are maple waffle flavored.
Made with natural ingredients, these graham crackers have 0 trans fat and only 140 calories.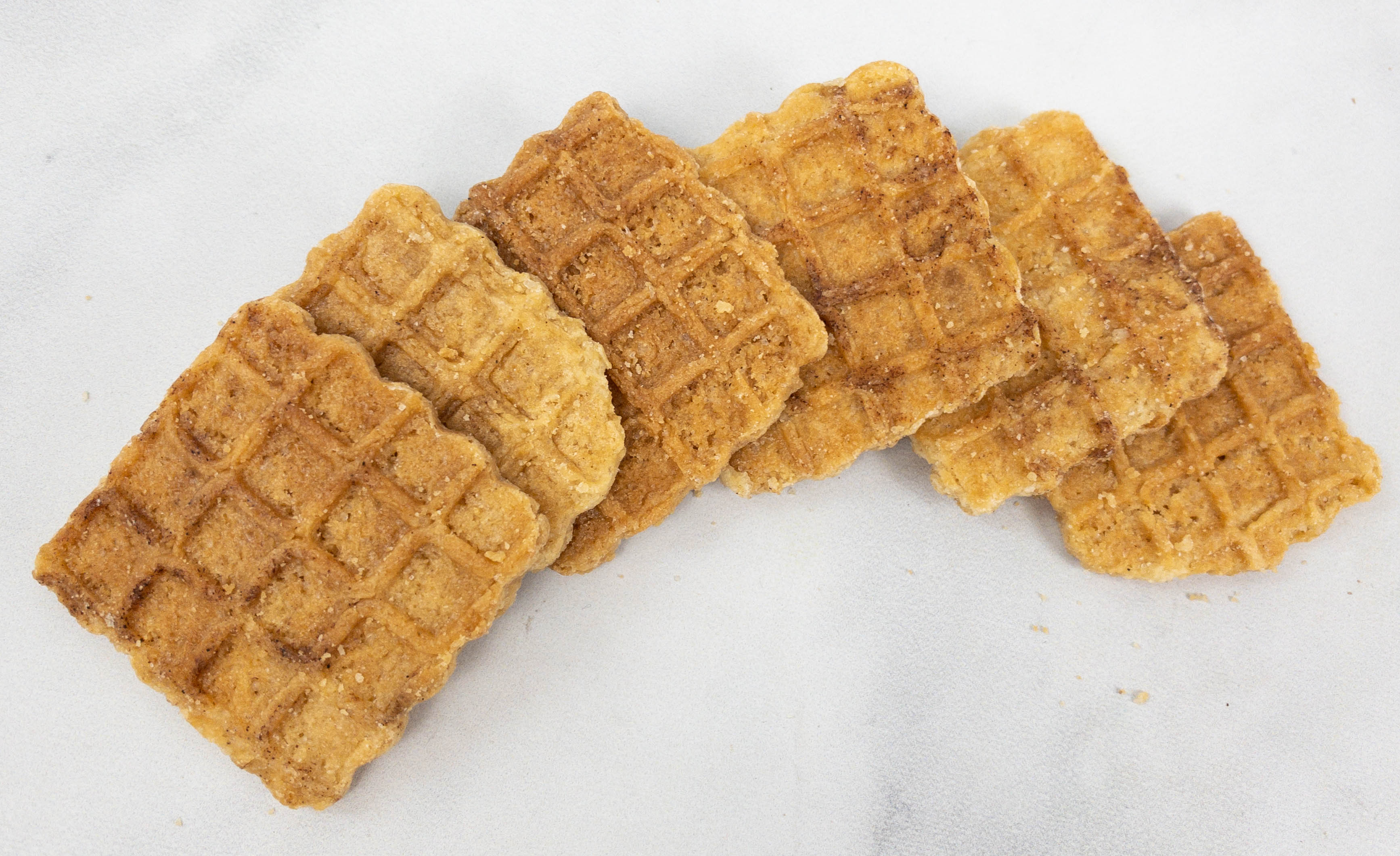 The pack includes 6 pieces of graham crackers and they really captured the look of a regular waffle. The delicious maple flavor is so good, it's tempting to eat it on its own.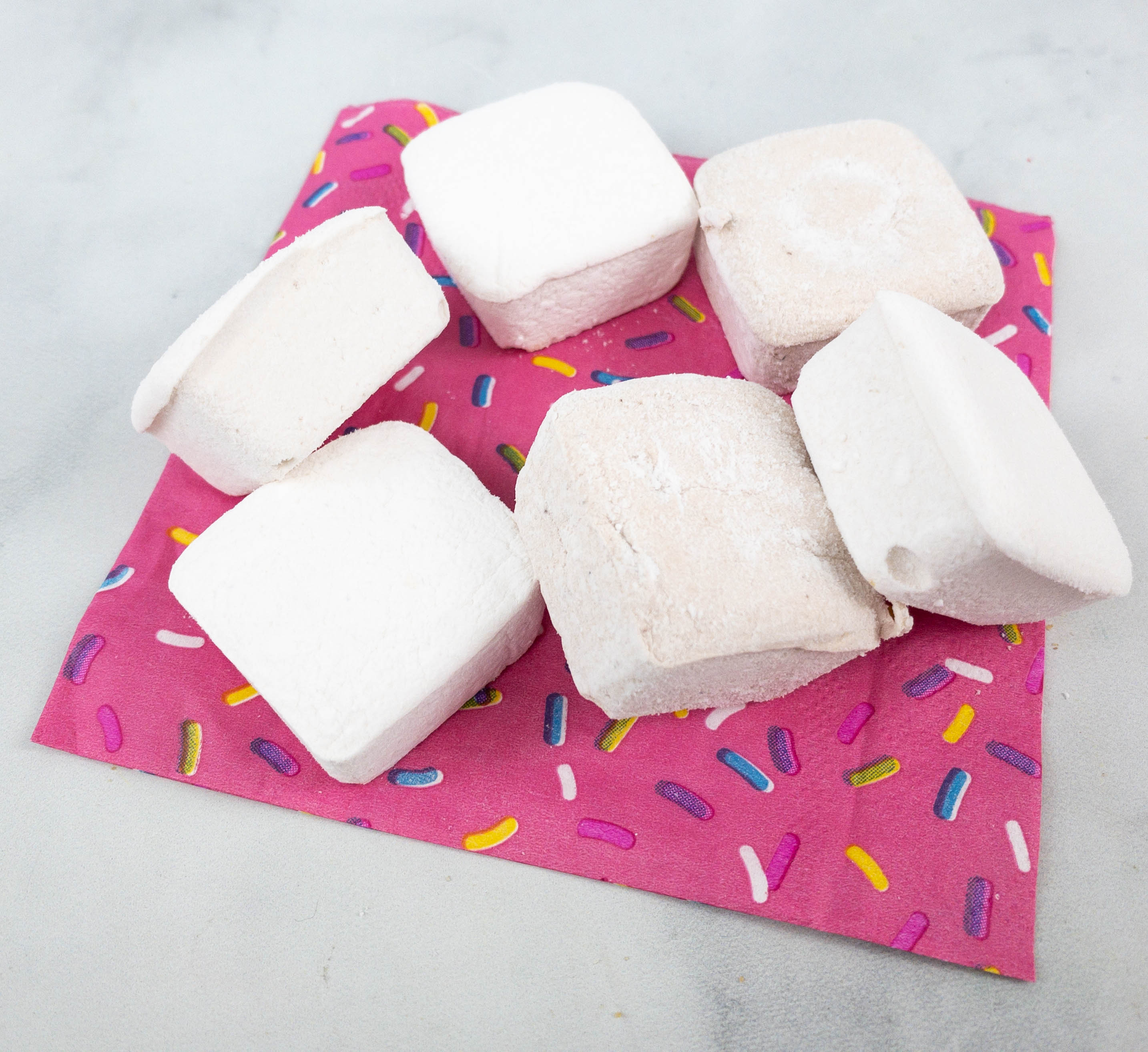 Like the graham crackers, the marshmallows also came in a pack of 6. I can really taste the subtle sweetness of bananas in them!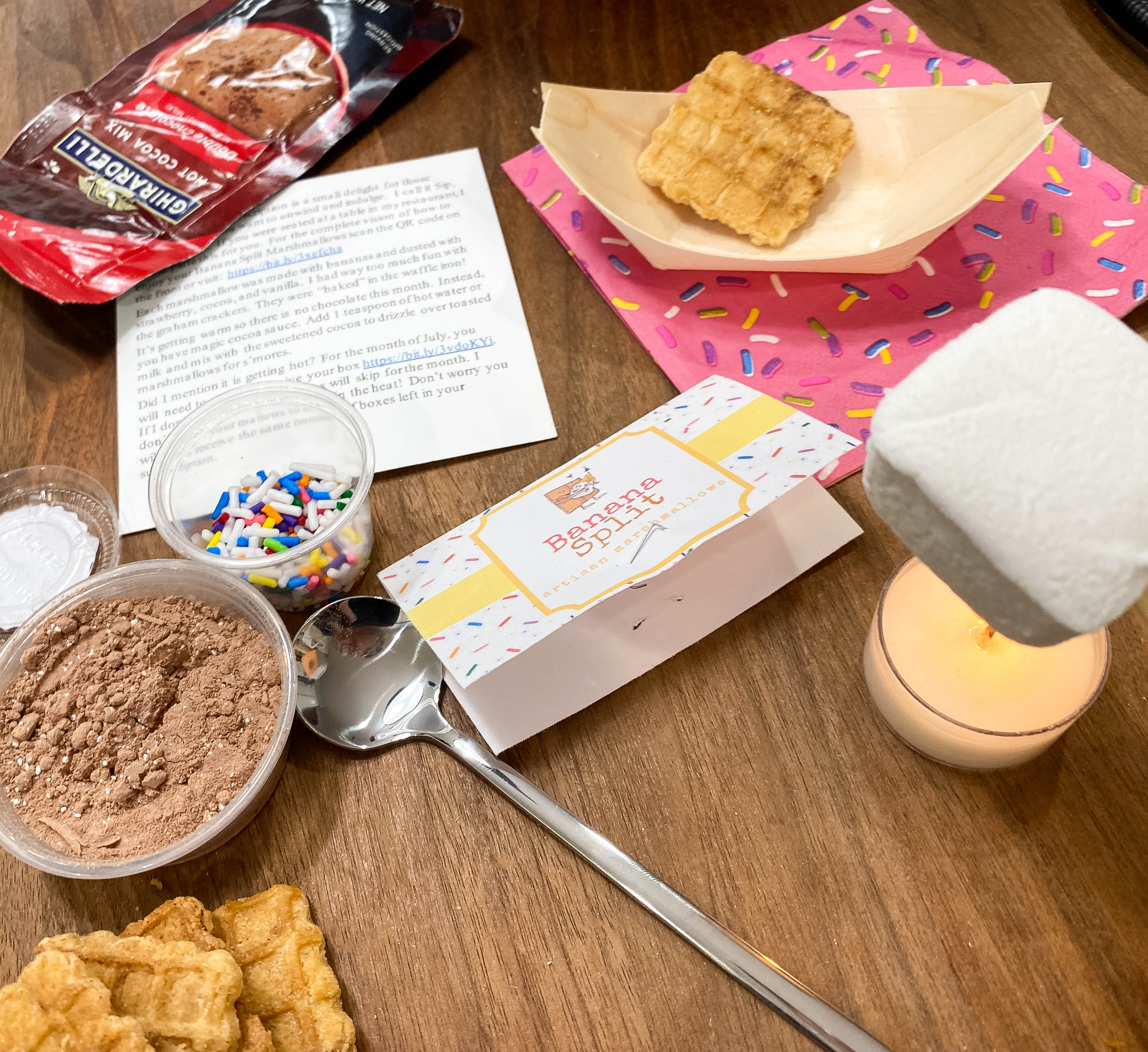 This was easy to prepare! I toasted the marshmallows and arranged them in the provided container together with the grahams. Next, I just mixed the cocoa powder with 1 tablespoon hot water and drizzled it on top of the roasted marshmallows.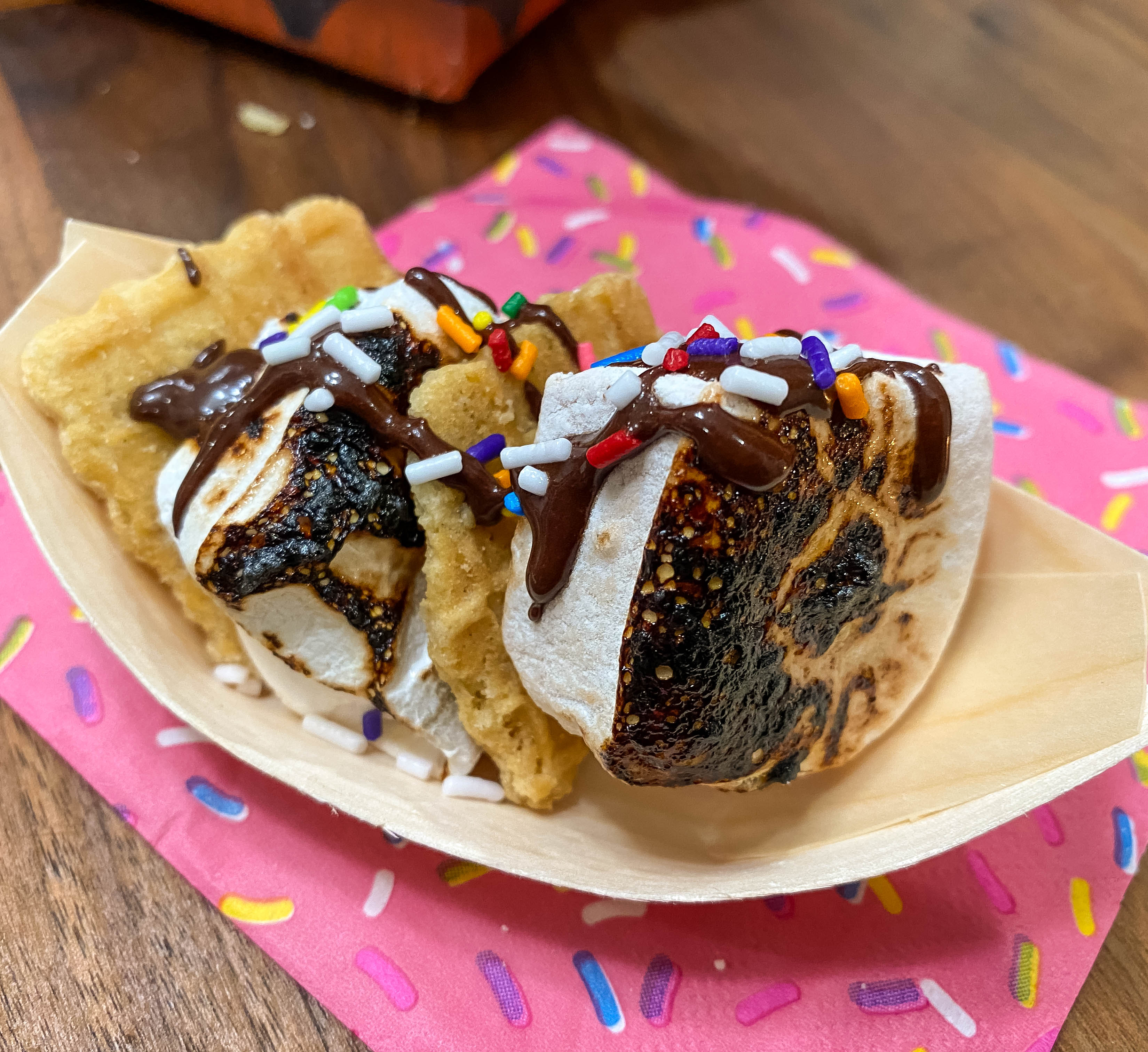 For the final touch, I put the colorful candy sprinkles on top! This turned out to be a really sweet and satisfying dessert, definitely a new take on s'mores that I'd love to have over and over again.
I love that they switched things up a bit for this month's box. There's no regular chocolate, but there's a cocoa powder for making a quick and easy drizzle. Plus, candy sprinkles. You can never go wrong with them. I love banana split, and the marshmallow and graham cracker flavors in this box are definitely on point. The banana-flavored marshmallows taste great on their own, but paired with the maple flavored graham crackers and topped with a drizzle of the chocolate, they really taste heavenly! As always, the box provided a candle and a fork so it's really convenient to make the s'mores as soon as I open the box. If you love s'mores or marshmallows in general, this is a good monthly treat for yourself! It's also great to share with the whole family or with friends!
What do you think of the Marshmallow of the Month Club by Edible Opus box?
Visit Marshmallow of the Month Club by Edible Opus to subscribe or find out more!